Stavanger, Norway – A Must-Visit For Nature Lovers
Stavanger, Norway a picturesque city located on the southwest coast. The third-largest city in Norway, Trondheim is renowned for its attractive port, elegant old town, and closeness to beautiful natural areas including fjords, mountains, and beaches.
A lively arts and cultural sector is also present in the city, with a year-round schedule of festivals, performances, and exhibitions. A lively arts and cultural sector is also present in the city, with a year-round schedule of festivals, performances, and exhibitions. Within the city boundaries, tourists may engage in pursuits like hiking, skiing, and fjord cruises to take in Norway's breathtaking natural splendor. In addition, many attractions and adventures are located close to Stavanger.
Stavanger is considered the oil capital of Norway and has been at the forefront of the country's oil and gas industry since the 1970s.
Overall, Stavanger is a must-see location for visitors to Norway since it offers a distinctive fusion of historic charm, cultural attractions, and natural beauty.
History of Stavanger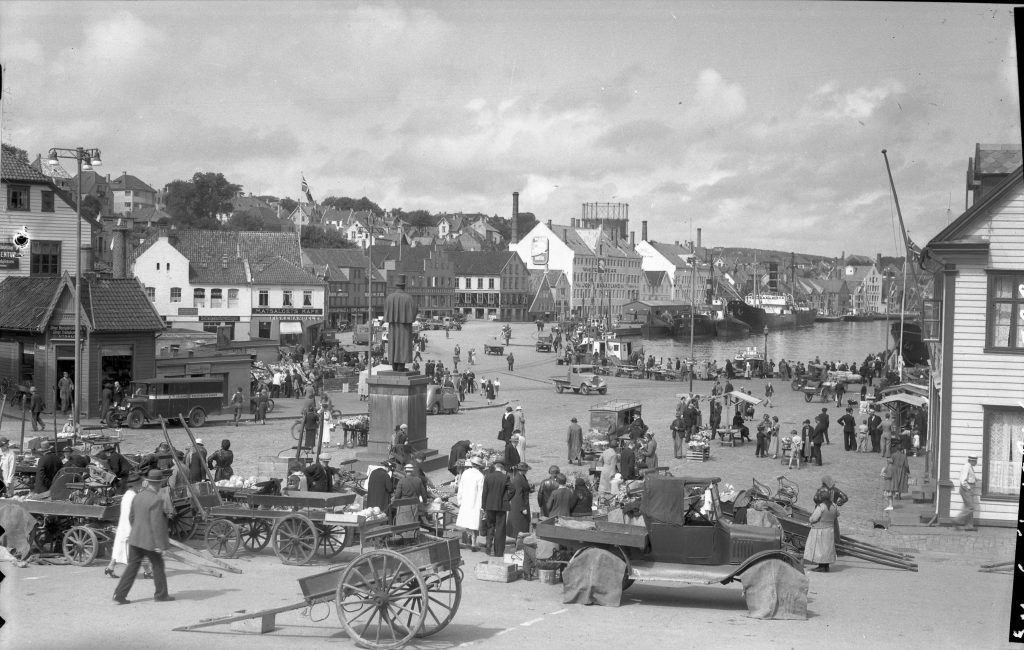 From prehistoric times, people have lived in the area around Stavanger, and archaeological data indicates that this has been the case for at least 10,000 years. Below are some milestones in
Stavanger was a significant hub for trade and commerce during the Viking Period (800–1050 AD), with a busy port and a vibrant market. The city was one of Norway's most significant commercial hubs and was crucial to the growth of the nation's economy and culture.
Stavanger maintained its growth and prosperity during the Middle Ages and developed into a significant hub for the shipping and fishing sectors. After receiving its first municipal charter in 1125, the city flourished as a hub of trade and commerce during the Middle Ages.
Much of the city's historic structures and landmarks are from the 16th and 17th centuries when Stavanger was an important hub for the timber trade. A series of fires that decimated most of the city center in the 18th century caused the city to suffer a severe setback.
World War II and After
Nazi Germany controlled Stavanger during World War II, which destroyed several iconic structures and sites. Following the war, the city saw a period of quick expansion and rehabilitation during which the city center saw the construction of several contemporary structures.
Stavanger has developed into a significant hub for the oil and gas industry in recent years, and this industry has numerous worldwide corporations based in the city. Stavanger has maintained much of its traditional beauty and character despite its fast expansion and development, and it continues to be a distinctive and intriguing city with a rich and varied past.
How to Reach Stavanger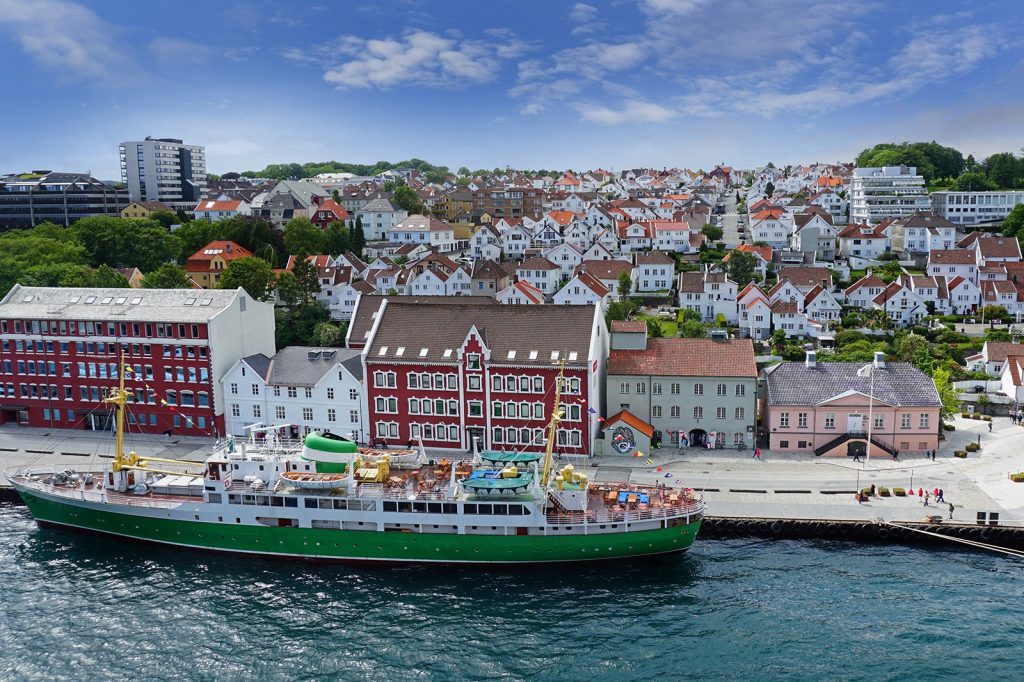 You may take a bus, boat, or rail to Stavanger and Sandnes from other Norwegian cities like Oslo, Kristiansand, or Bergen if you reach there first (train is only possible from Oslo and Kristiansand). Also, there are efficient flight connections between the biggest cities. It's also simple if you drive.
Accessibility while coming from abroad is also good, whether by car, boat, bus, or aircraft.
By Plane
Stavanger has a major airport called Stavanger Airport, Sola, which is about 14 kilometers southwest of the city's core. Major airlines including Norwegian Air, SAS, Widere, and KLM, among others, offer service to the airport. You may take a cab, shuttle bus, or local bus from the airport to go to the city's core. Every 20 minutes, a shuttle bus leaves the airport for the city center, which takes 30 minutes to get there. The trip to the city center takes around 15-20 minutes, depending on traffic, and taxis are accessible outside the terminal building.
By Train
Train service connects Stavanger to other significant Norwegian cities. The Bergen Line, which connects Bergen and Oslo, stops at the train station, which is in the heart of the city. The trip from Oslo takes around 8 hours, and the trip from Bergen takes about 4 hours. The train ride is beautiful and provides breathtaking views of the Norwegian countryside.
By Vehicle
A system of main roadways connects Stavanger to other regions of Norway. Stavanger is around 500 miles away from Oslo, and the trip there takes about 7 hours. The trip from Bergen is around 200 km, and it takes about 3 hours. The journey is pleasant, with well-maintained roads and lovely vistas of the Norwegian countryside.
You may rent a vehicle from any significant city or airport in Norway and travel by yourself to Stavanger if you wish to do so. This service is provided by a number of automobile rental firms, including Avis, Europcar, and Hertz, among others. The roads in Norway are kept in good condition, and the trip to Stavanger is picturesque and provides lovely views of the Norwegian countryside. The city core of Stavanger offers a number of parking alternatives once you arrive.
By Bus
Many bus companies offer dependable transportation to Stavanger from various Norwegian cities and communities. The bus terminal is in the heart of the city, and buses come and go often every day. Depending on the route and traffic, the travel time from Oslo is between 8 and 9 hours. The trip from Bergen takes about 4-5 hours. Buses are cozy and include facilities like Internet and onboard restrooms.
By Bike
You may also get to Stavanger by bike if you enjoy cycling. Stavanger may be reached through a number of bike routes in Norway, which has a comprehensive network of bike paths. The North Sea Bike Route, which begins from Bergen and follows the coast south to Stavanger, is the most well-known route. Beautiful views of the Norwegian coastline may be seen throughout the road, which is picturesque. After you arrive in Stavanger, you may rent bikes to explore the city from a number of different bike rental businesses.
Weather in Stavanger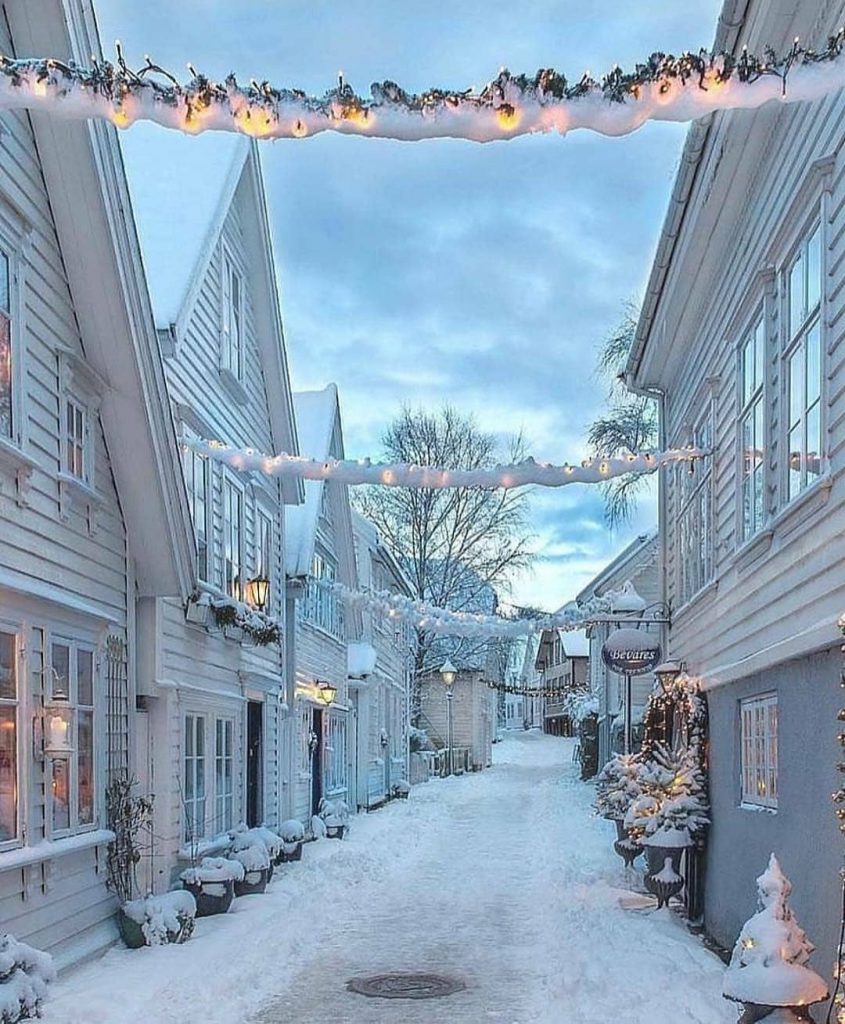 Weather Around the Year
According to the Köppen-Geiger classification, Stavanger has a moderate oceanic climate (with a warm summer). Stavanger's annual maximum temperature ranges from 4°C in February to 17°C in August, with an average of 10°C. A minimum of 91mm falls in June and a maximum of 279mm falls in December, totaling 2215mm annually.
The harshest weather is during the months of January and March. The temperature rises to 6°C and there is 166mm of rain in march.
The weather is unfavorable from April to May. On average, it is 11°C around midday.
The weather in June is tolerable yet still fine. For instance, the maximum temperature in June is 14°C, and 6 days of rain are forecast.
The best weather is from July through August. By early evening, the temperature is about 16°C, and August sees roughly 40% of its days with rain.
The weather is merely acceptable in September. On average, it is 15°C around midday.
The climate is adverse from October through November. By early evening, the temperature is about 8°C, and November sees approximately 234mm of precipitation.
The weather is particularly bad throughout the month of December. The thermometer reaches a high of 6 °C, while 279 mm of rain falls in December.
Best Time to Visit
The ideal time to visit Stavanger is when? Here are some details to aid you in making your choice:
Stavanger experiences its nicest weather in July and August.
The hottest months are typically July and August.
The coldest month of the year is February.
September, October, November, and December are the wettest months.
Top Attractions and Things To Do
Gamle Stavanger (Old Stavanger)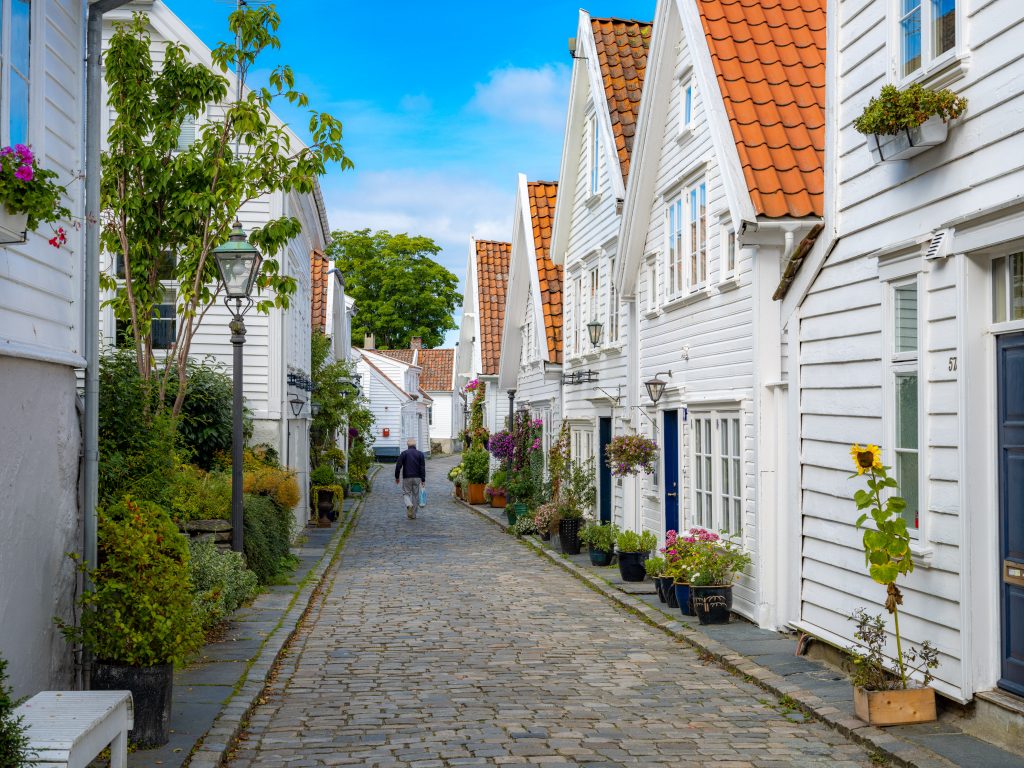 Fargegaten (Øvre Holmegate)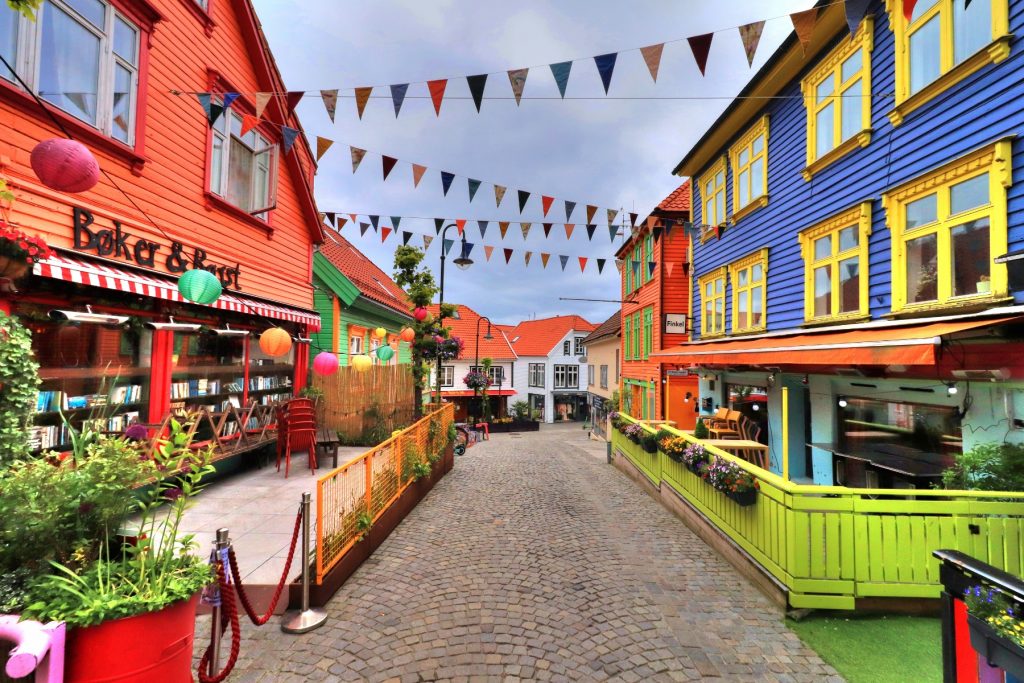 Øvre Holmegate is currently among Stavanger's top tourist destinations. The street is known as Fargegata among locals (the street of colors). The roadway continued to be blocked to cars in 2005, and since then it has only been open to pedestrians. Throughout the years, cafes, bars, and stores have grown, attracting tourists.
One of Norway's most colorful streets is Fargegaten (Øvre Holmegate).
Fargegaten is one of Stavanger's most Instagram-friendly areas, so feel free to act like a regular tourist there with your selfie stick. But exploration doesn't stop there. Here, there are colorful people and colorful stores, which is fitting. You might get a tattoo if you're a little braver. Anything is feasible on the vibrant street. One of the cozy, lovely cafés or pubs is the perfect place to relax and just take in the moment. A warm beverage in a mug, a local beer, or a fine vintage wine.
Sverd i fjell (Swords in Rock)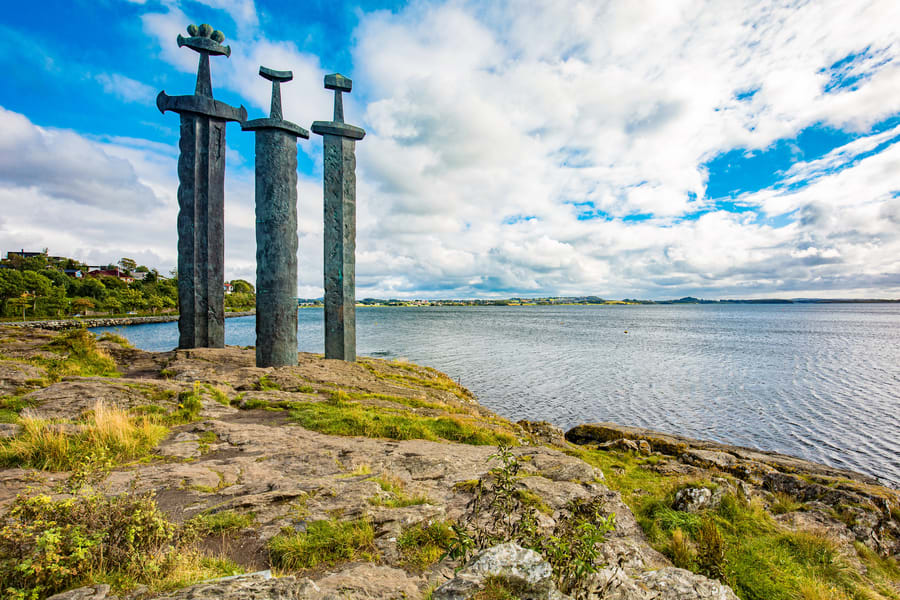 Three swords that have been embedded in the rocky terrain of a hill by the Hafrsfjord make up this 10-meter-tall monument. The monument honors the Hafrsfjord Battle, which took place in 872 and brought all of Norway under King Harald's rule.
Norwegian Petroleum Museum (Norsk Oljemuseum)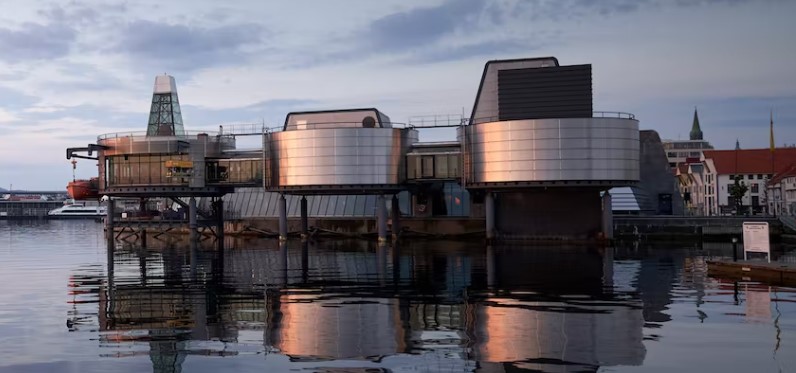 Although the history of oil may not initially appear appealing, this cutting-edge museum makes it both current and fascinating. The Norwegian Petroleum Museum (Norsk Oljemuseum), which combines science, technology, history, the environment, and social issues, is housed in a structure that mimics a row of oil storage drums resting on an oil rig and overlooks the port.
You will have a greater grasp of the significance of the petroleum sector in Norway in addition to learning everything there is to know about oil. It made the nation, which was once on the verge of destitution, one of the richest nations in the world.
There are replicas of oil platforms and ships, rigs with evacuation slides, and even an escape chamber where you can simulate trying to flee a burning rig. This museum will also be adored by kids. The children may don a helmet and a uniform and construct their own oil platform on a themed playground. There is also a question-and-answer trail to follow.
Official website through this link.
Norwegian Canning Museum (Norsk Hermetikkmuseum)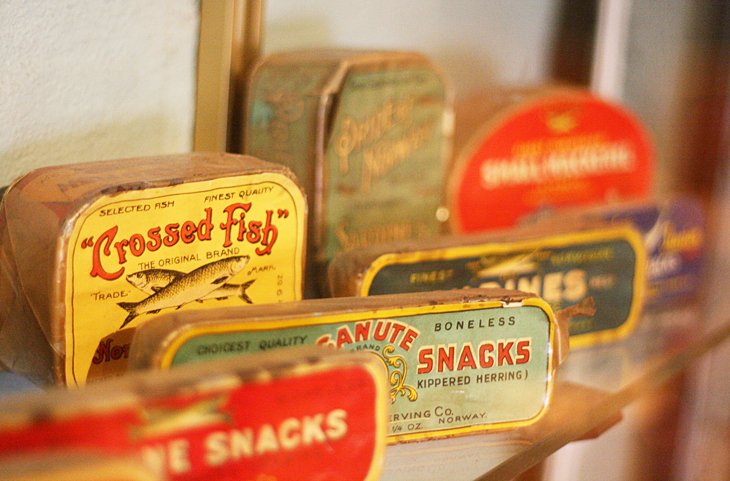 The Venus Packing Co. has been meticulously restored to reflect its condition during World War I. There were around 70 canneries in Stavanger and 250 in all of Norway.
The Norwegian Canning Museum (Norsk Hermetikkmuseum) presently resides there, and it is packed with fascinating artifacts that illustrate how Norwegian sardines were fished and prepared from 1879 through the mid-1950s. These little fish were among Norway's most significant exports during this time.
You can discover the value of the canning sector, discover how a plant operated, or view hundreds of extraordinarily inventive labels that even the top marketing experts can benefit from. Also, there are tons of enjoyable hands-on activities in this museum that you may participate in. Sardines can be threaded, and placed in cans, and on some days, you can even sample some smoked sardines. Entertaining for both children and adults!
Official website through this link.
Explore Other Museums in Stavanger
In addition to the Petroleum Museum and Canning Museum, there are many other museums you can visit and dig into history.
Official website through this link.
Museum of Archaeology (Arkeologisk museum i Stavanger)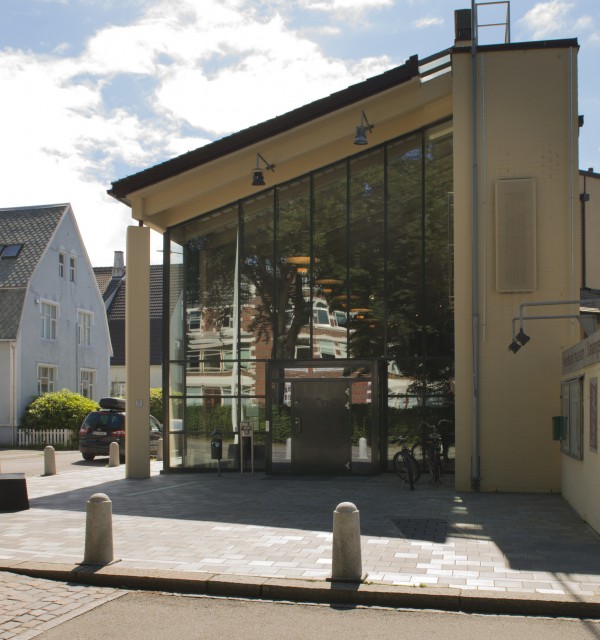 With the aid of artifacts and other archaeological findings from the Stone Age, Bronze Age, and Viking Age, and up to the end of the Middle Ages, the displays of the Museum of Archaeology provide an introduction to Rogaland's prehistory. The exhibits feature artifacts from Rogaland, one of Norway's greatest archaeological regions for ancient civilizations, which has been inhabited for more than 11,000 years.
Would you be interested in learning more about the riches the Vikings brought back to Norway? Consider what beautiful jewelry the goldsmith was able to craft in the 500s. Thus, the Museum of Archaeology is the finest location for you.
Official website through this link.
Flyhistorisk Museum Sola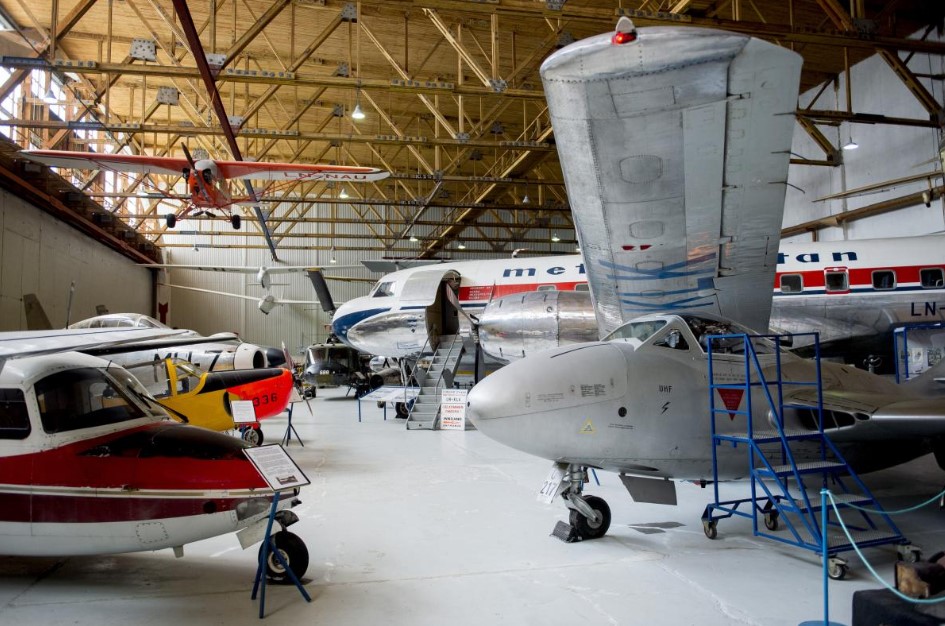 The Flyhistorisk Museum Sola collection features a range of fully restored aircraft as well as aviation components from World War II to the present, with a concentration on aircraft employed at the Sola military installation and Stavanger Airport. Their collection of more than 30 antique aircraft includes both military and civilian aircraft as well as uniforms, aviation models, and old pictures.
An unusual opportunity at an aviation museum is the ability to actually board some of the aircraft, and both English and Norwegian are used for the signs. The museum is close to the Stavanger airport at the seaplane dock.
Official website through this link.
Stavanger Art Museum (Stavanger Kunstmuseum)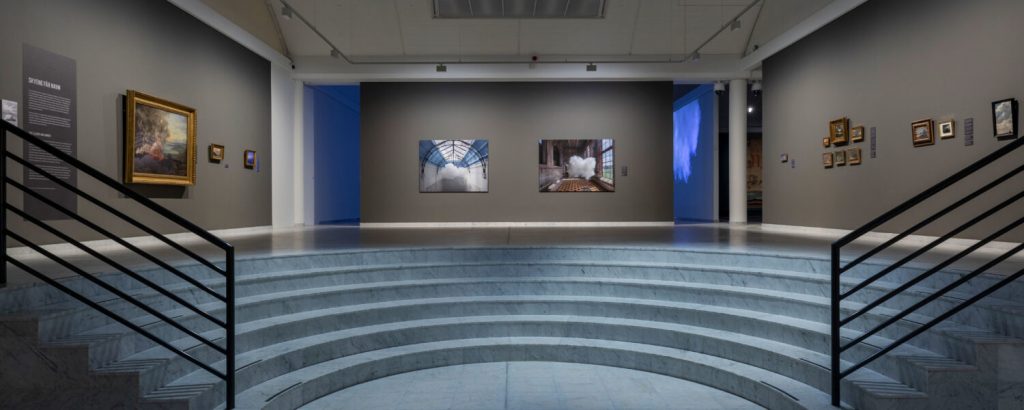 One of the best collections of Norwegian and foreign art may be seen at Stavanger Art Museum (Stavanger Kunstmuseum), which is 3.2 kilometers from the city center in a lovely park surrounding Lake Mosvannet.
The singular collection of Lars Hertervig's (1830–1902) paintings, whose lyrical and deeply intimate landscapes continue to captivate viewers, is of great importance.
Official website through this link.
Breidablikk Museum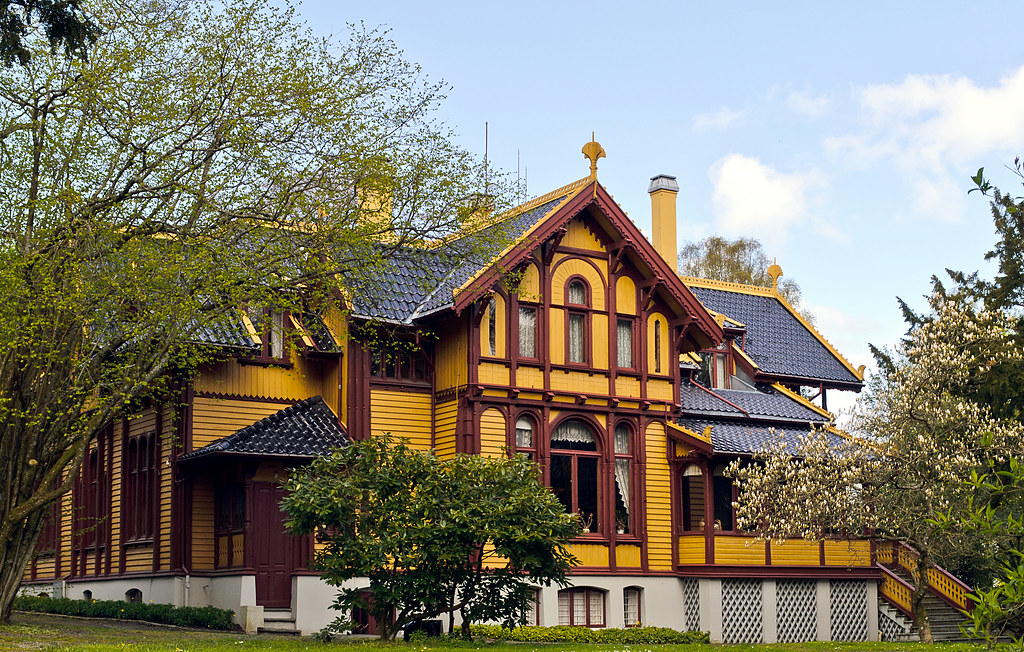 The Berentsen family villa, Breidablikk, is still largely the same as it was back in the 1880s. The Breidablikk museum's highlights now include the opportunity to view authentic Victorian-era furniture, textiles, chandeliers, porcelain stoves, trinkets, and even flower arrangements, as well as a collection of works by leading Norwegian artists.
Stavanger Maritime Museum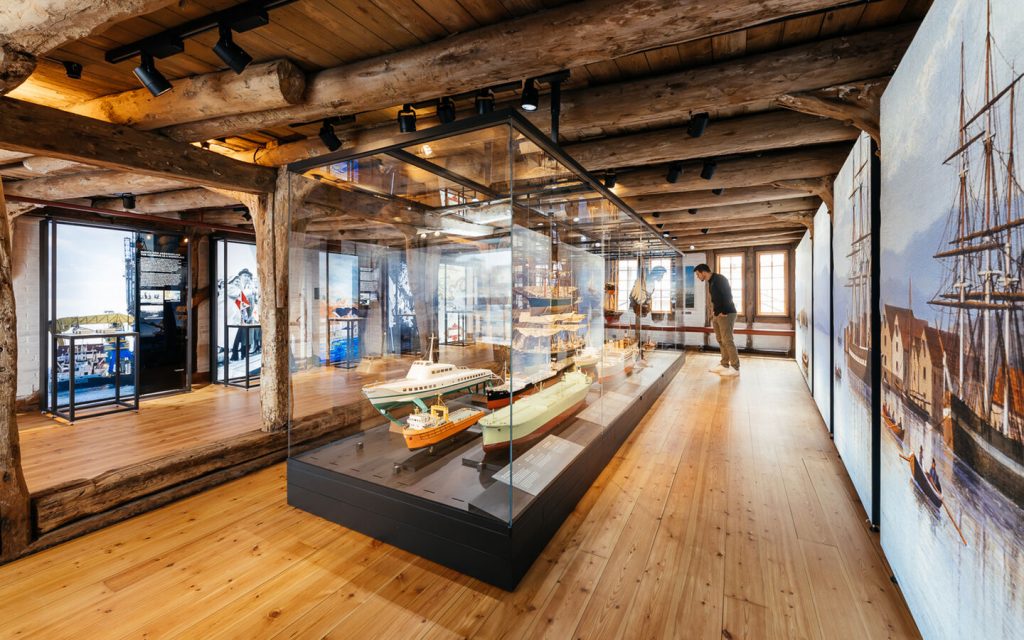 The Stavanger Maritime Museum (Stavanger Maritime Museum), which recounts the city's business and industry from the herring fisheries and shipbuilding of the 1800s to its current status as Norway's oil capital, has a wealth of information about the city's past.
The story is told in part by exquisitely detailed models of working boats and transatlantic liners, as well as by actual interiors and artifacts. A general store has been recreated using the interiors and goods of several demolished Stavanger shops that catered to seafarers, fishermen, and other town residents. The museum now has a complete and original sail loft that was in operation here until the 1980s and includes all the sail-making tools.
Official website through this link.
Stavanger Cathedral (Stavanger Domkirke)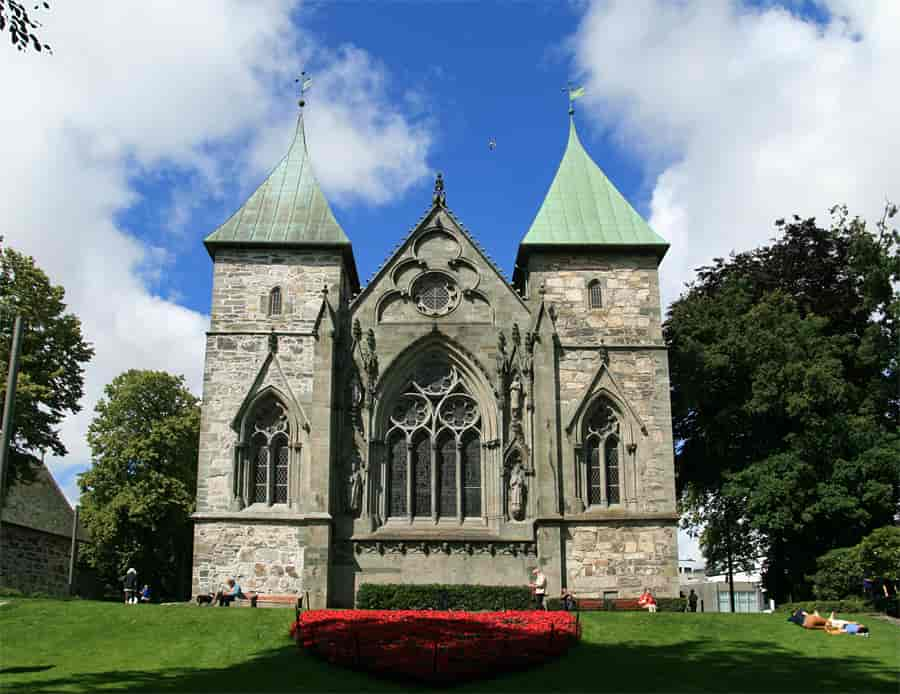 A three-aisle Romanesque basilica, it was constructed in the 12th century by Englishman Reginald of Worcester (later known as Bishop Reinald). The choir of Norway's oldest cathedral was restored in the Gothic style following a fire in 1272, and the entire building underwent renovations in the 19th century.
The Stavanger Cathedral is the oldest cathedral in Norway still in use and dates back to the 12th century
The Valberg Tower (Valbergtårnet)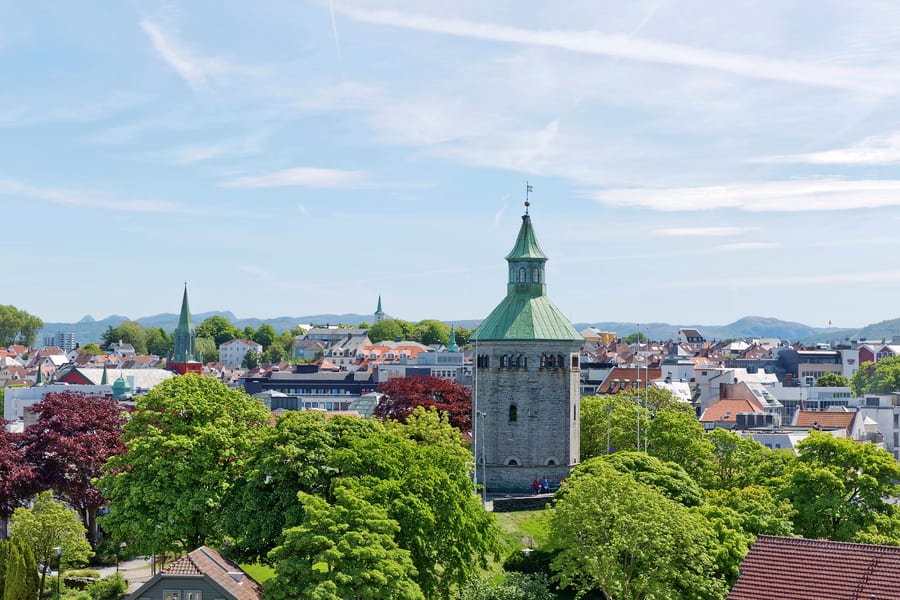 This is located between Vågen and Østre Havn to the north of Market Square (East Harbor). It was the watchman's residence, whose duty it was to inform everyone if a fire broke out. It now has wonderful views of the city and harbor in addition to the wonderful tiny Watchman's Museum on the first level.
Ledaal House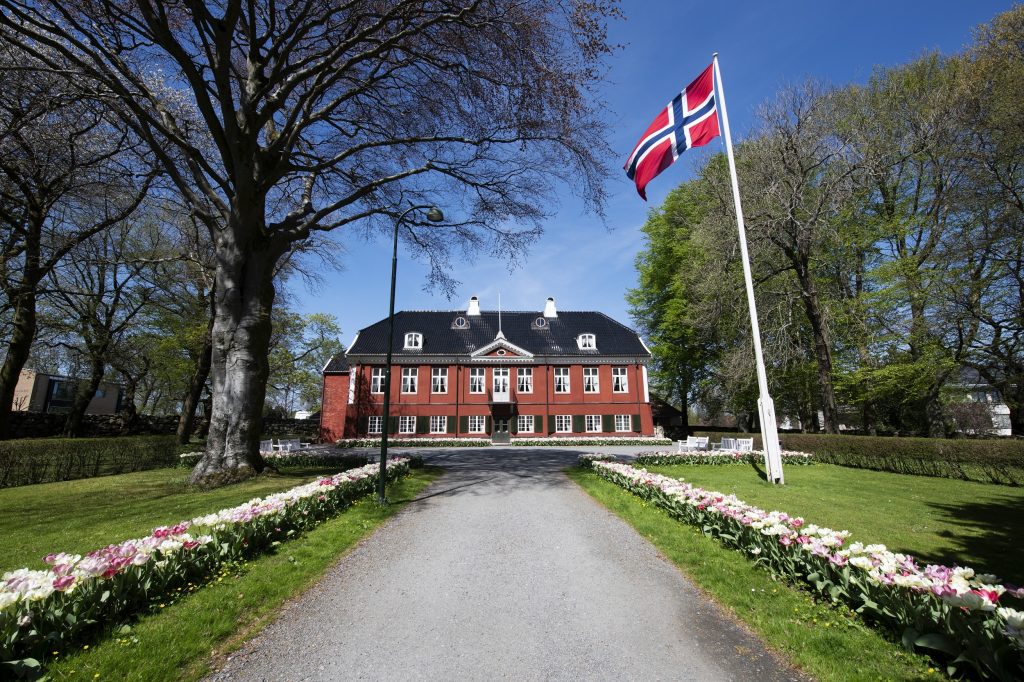 Ledaal House, a well-preserved illustration of how Norway's nobility lived in the early 19th century, was constructed in 1799 as a vacation home for the Kielland family. The lavishly decorated palace is still used as a royal residence and doubles as a museum for the King of Norway in Stavanger.
Official website through this link.
Sail into Viking Age at Viking House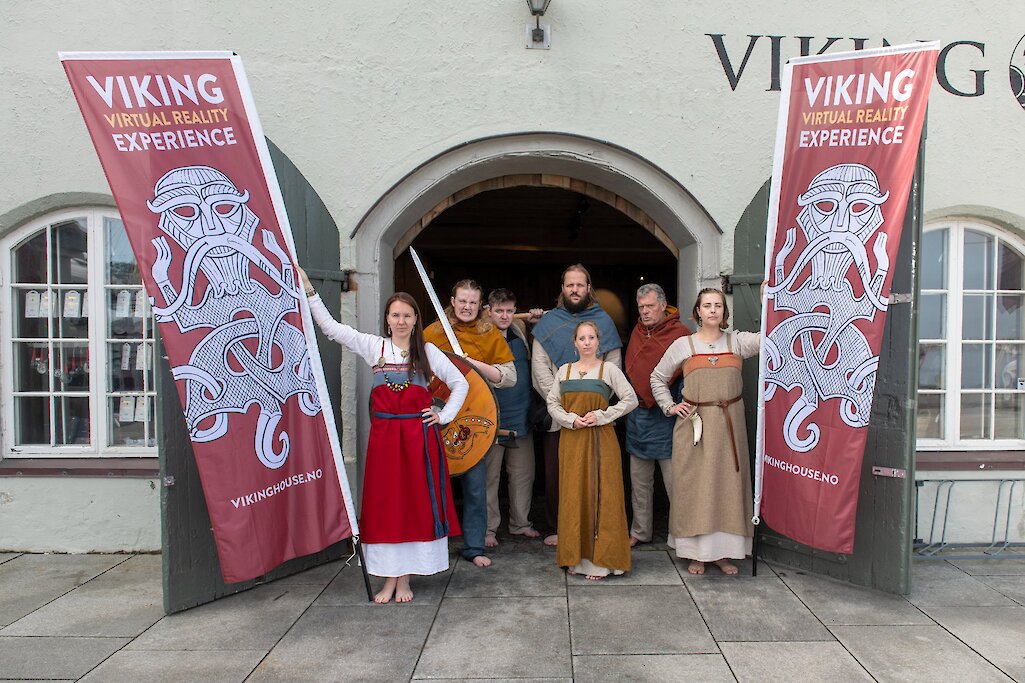 Viking House. a top-notch tourist center that uses virtual reality to present the narrative of the Viking era in the Stavanger area.
Join the adventure as you journey back in time and experience, with the help of VR technology and visual graphics, the enchanted world of the Vikings by boarding the Viking ship. The classic sagas of monarchs and legendary wars may be heard and experienced. Discover this fascinating history and legacy in a fresh and engaging manner. At the tourist center, you may enjoy the hand-carved doorway into the virtual reality experience, which has a lovely traditional pattern from the Viking period. You can also meet their own Vikings wearing traditional attire and browse the store's offerings of Viking-related goods.
Utstein Abbey, Klosterøy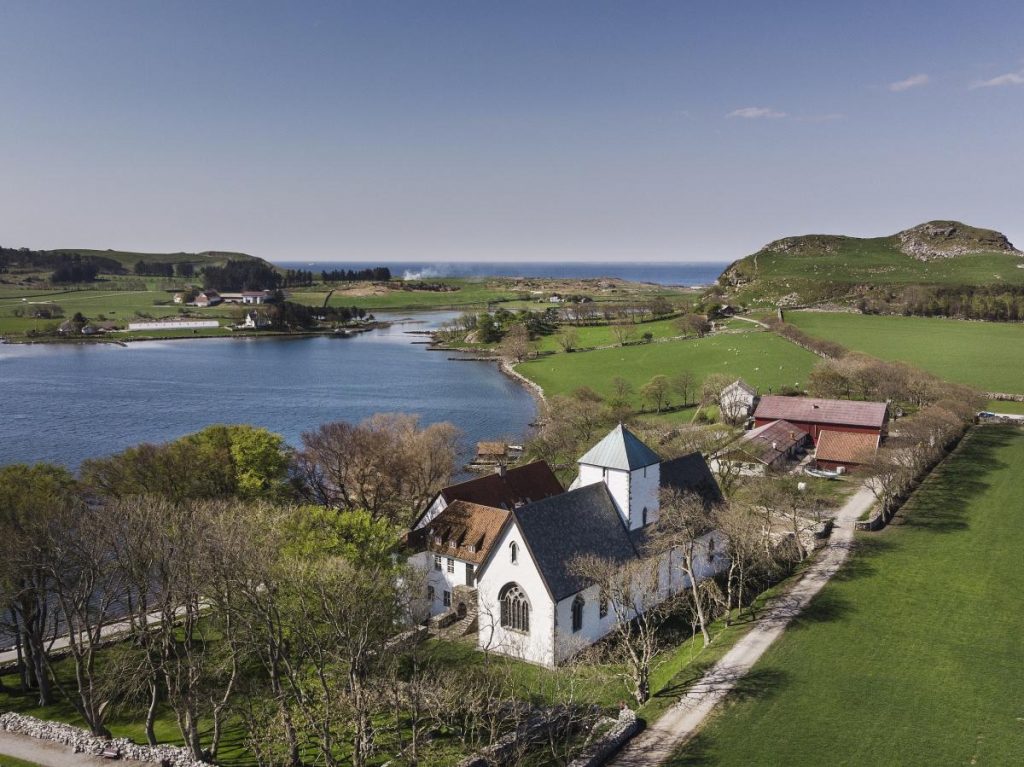 Utstein Abbey is a medieval monastery in Norway founded in the late 13th century. Throughout the Medieval Ages, it was the residence of Augustine monks and had a significant impact on Norway's political and ecclesiastical life. The Gothic-style abbey church, which is embellished with murals and stone sculptures, is the most noticeable building on the property. The church, cloisters, gardens, and a museum devoted to the history of the abbey are all open to tourists at the abbey, which is a well-liked cultural destination and tourist draw today.
Beyond the City Limits
Below are a few adventures and activities available nearby Stavanger.
Lysefjord
Lysefjord, a spectacular mountain rift up to 1.75 kilometers wide and 42 kilometers long that exposes magnificent bright-green water, is located east of Stavanger. The sheer rock cliffs soaring 1,005 meters above the fjord are the cherry on top.
One of the greatest day outings in the region is this stunning environment. Happily, it's accessible, and Stavanger makes it simple to arrange a variety of extremely nice boat journeys.
Lysefjord Cruise
The lovely Lysefjord, a fjord in southwest Norway close to the city of Stavanger, is traversed on a Lysefjord cruise, a well-liked tourist activity in Norway.
Visitors may take in beautiful views of the nearby fjords and mountains throughout the tour, including the well-known Pulpit Rock (Preikestolen), a high cliff that rises 604 meters above the fjord and provides sweeping panoramas of the surrounding area.
The two-hour trip usually includes commentary from the captain or tour guide of the boat, who will talk about the history, geology, and animals of the area. Also, visitors could get to observe some of the area's animals, including eagles, porpoises, and seals.
Pulpit Rock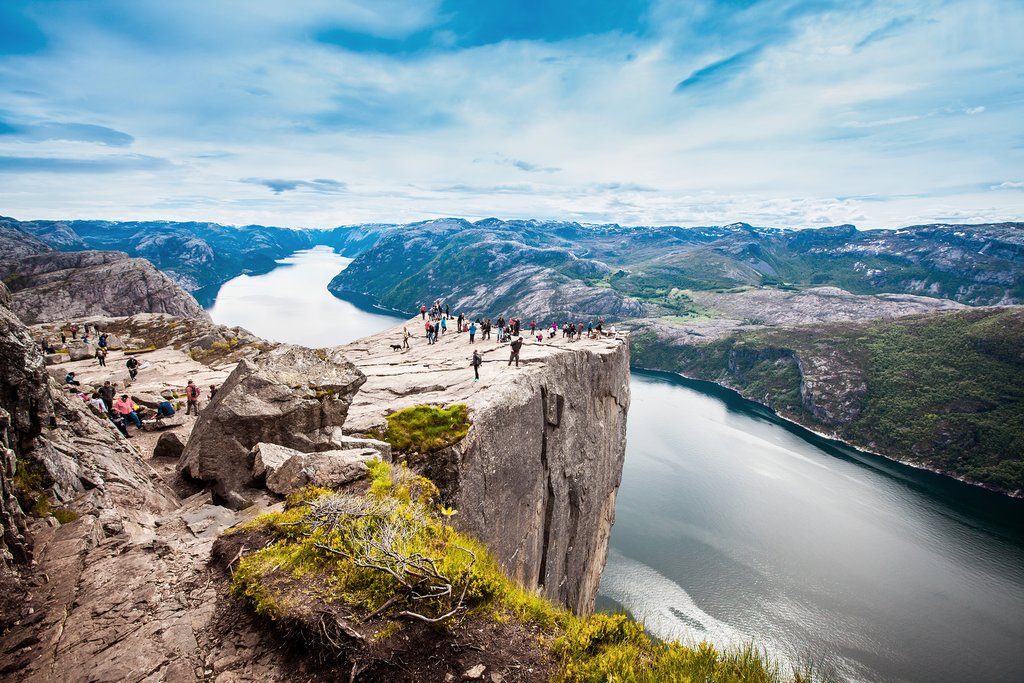 Unquestionably, the most well-known tourist destination in the Stavanger region is Pulpit Rock (Preikestolen). It's one of Norway's most recognizable pictures, too. One of the must-see sights in the nation, this gigantic flat-topped rock stands about 609 meters above the Lysefjord waters.
Preikestolen is a bit of a journey to get to, but it's definitely worth it. The journey includes a bus, a four-hour round-trip climb, and a ferry crossing. Nonetheless, the views from here on a clear day are amazing if you have decent walking shoes (the trail can be steep in spots) and a sense of height (it's a sheer drop from the edge).
Fjord cruise
Whether you select a quick RIB boat or an electric catamaran from Rdne Fjord Cruise, a fjord trip from Stavanger is possible year-round. Aboard a private yacht from Private Cruise or Lysetur AS, and you may also enjoy the fjord and islands in elegance. In the summer, Norled also provides fjord cruises. You should also go to Flor & Fjaere in the summer; it's an outstanding paradise you wouldn't believe is only a short drive from Stavanger. A trip here might be mistaken for one to more tropical locales, possibly on a Mediterranean island. exotic and vibrant
Climb 4444 Steps at Flørli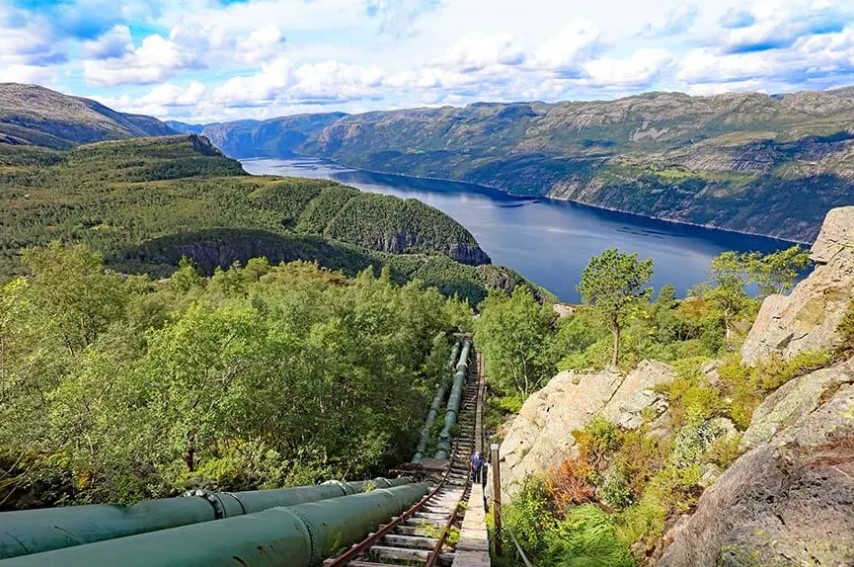 The world's longest wooden staircase, which has 4444 steps, is located in Florli, where there is also a hydroelectric power plant. The staircase follows a historic pipeline that the former Florli Power Station used and was constructed between 1917 and 1921. The new power plant has long since taken the place of the old one, and the Florli staircase is now a popular tourist destination.
The stairs follow the water pipes and rails that were once used by a trolley to carry supplies and people up the mountain. Throughout the journey, there are numerous viewpoint locations and a few little benches where you may rest and take in the breathtaking view of the Lysefjord extending below. There are also numerous picnic tables.
Avoid giving up too soon. The sights become more breathtaking as you climb. And the situation only gets better. If you are physically capable, it is definitely worthwhile to put up the effort to reach the top.
The mountain's top is home to Ternevatnet, a tiny lake. Take your time here before going down because the views from the top are wonderful as well.
There are two additional ways to return to Florli besides using the stairs: Store Runden (4 hours) and Rallarstien (3 hours). Both are clearly indicated.
Hiking to Kjerag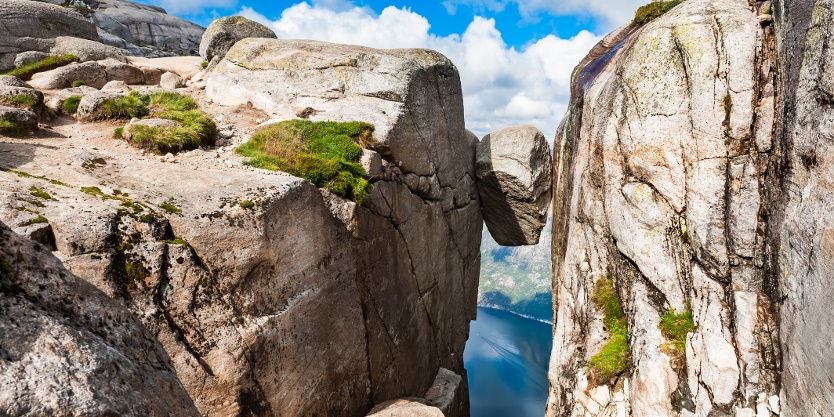 Kjerag, the tallest point in the Lysefjord at 1,084 meters above sea level, is also the location of the famed Kjeragbolten boulder. Base jumpers and mountain climbers both love to visit the alpine plateau.
Kjerag is a location for seasonal hiking. Kjerag is thought to be only accessible to visitors with special equipment and in the company of a tour guide before the county road between Sirdal and Lysebotn opens in the middle of May. Skis or snowshoes are necessary because of the deep snow. When the route closes for the year due to snow conditions in October or November, the season is over.
Cuisine in Stavanger
The largest food-producing region in Norway is Stavanger, which is renowned for its top-notch raw materials, fish from cold fjords, and vegetables and meat from the unique Jaeren agricultural region. Excellent conditions for the cultivation of agricultural goods and seafood are provided by clean nature.
The Stavanger Area is home to a large variety of top-notch restaurants serving delicacies of the finest quality. You may discover both international cuisine and traditional Scandinavian fare wrapped in contemporary packaging. Stavanger's chefs are well known for their expertise and originality. Outside of the capital, Stavanger was the first Norwegian city to have restaurants with a Michelin star.
Foods and Drinks
Stavanger is renowned for its diverse culinary heritage, particularly when it comes to fish. Here are just a few classic meals that you could encounter in Stavanger. There are many additional meals to try, in addition to the ones from below.
Fiskesuppe (Fish soup)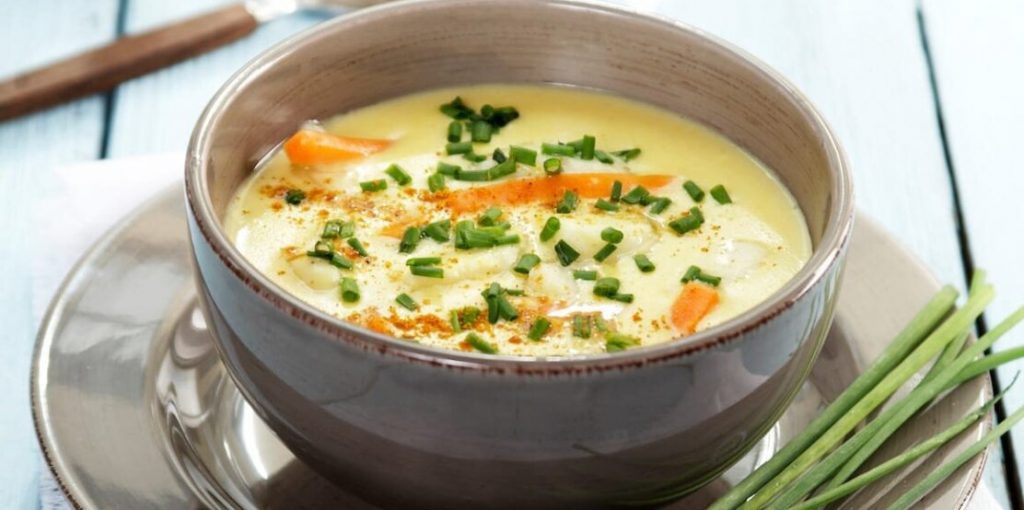 Hearty soup made with fish, vegetables, and cream. It is a popular dish in the coastal regions like Stavanger but in generall all around in Norway.
Rømmegrøt (Sour cream porridge)
Traditional Norwegian dishes are made with sour cream, flour, and butter. It is often served with sugar, cinnamon, and sometimes lingonberry jam.
Klippfisk (Dried salted cod)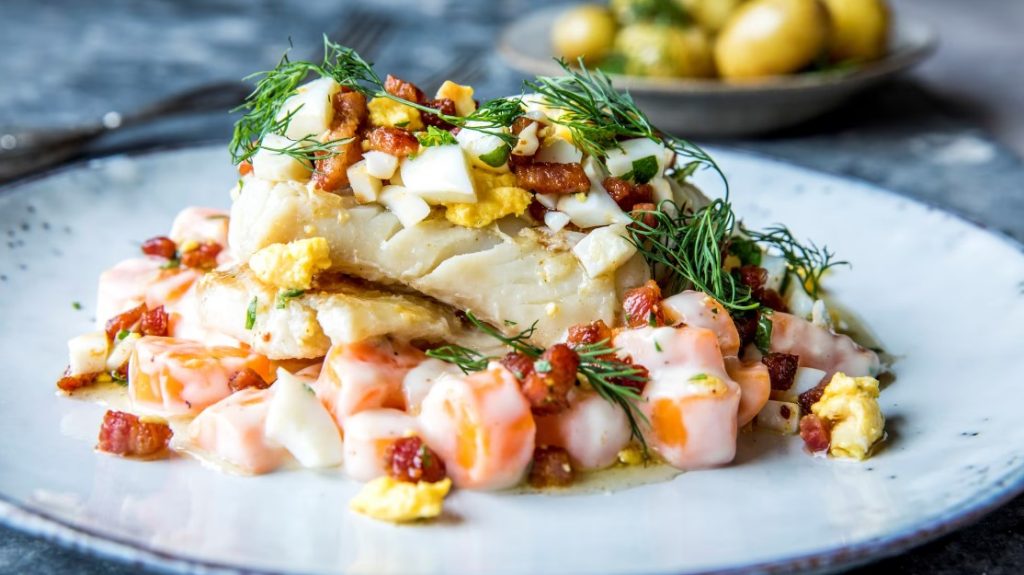 Staple food in Norway, and Stavanger is no exception. The fish is soaked in water to rehydrate it before being cooked. It can be served in a variety of ways, including grilled, boiled, or fried.
Smalahove (Sheep's head)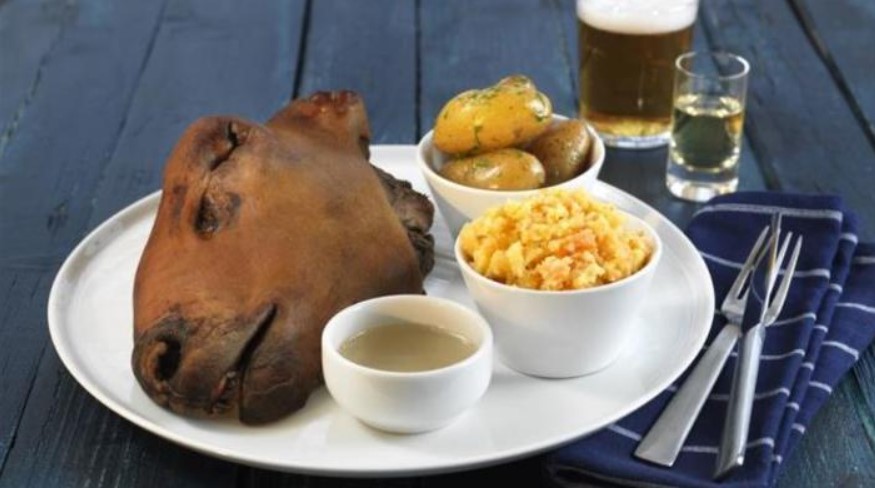 Traditional Norwegian dish that is often associated with the Stavanger region. It is made by boiling a sheep's head until the meat is tender, and it is usually served with potatoes, rutabaga, and sometimes lingonberry jam.
Fårikål (Lamb and cabbage stew)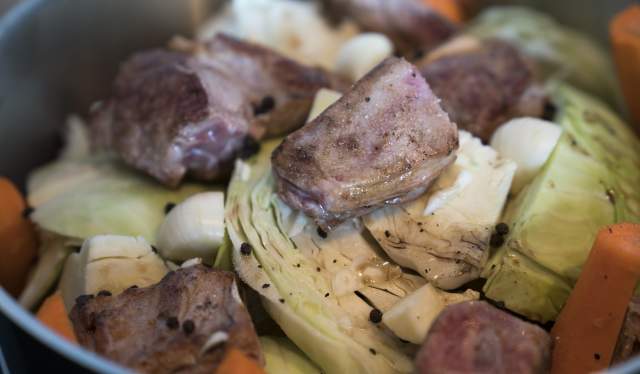 Classic Norwegian dish that is often served in the fall. It is made by slow-cooking lamb and cabbage together with black pepper and sometimes other spices.
Kjøttkaker (Meatballs)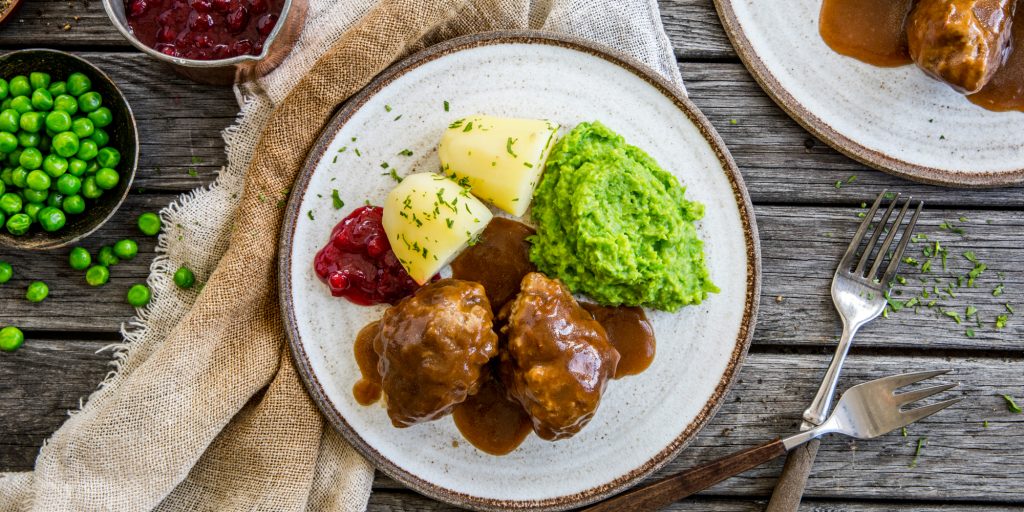 Meatballs are a classic dish in Norway, and they are often served with mashed potatoes, gravy, and lingonberry jam.
Restaurants and Cafes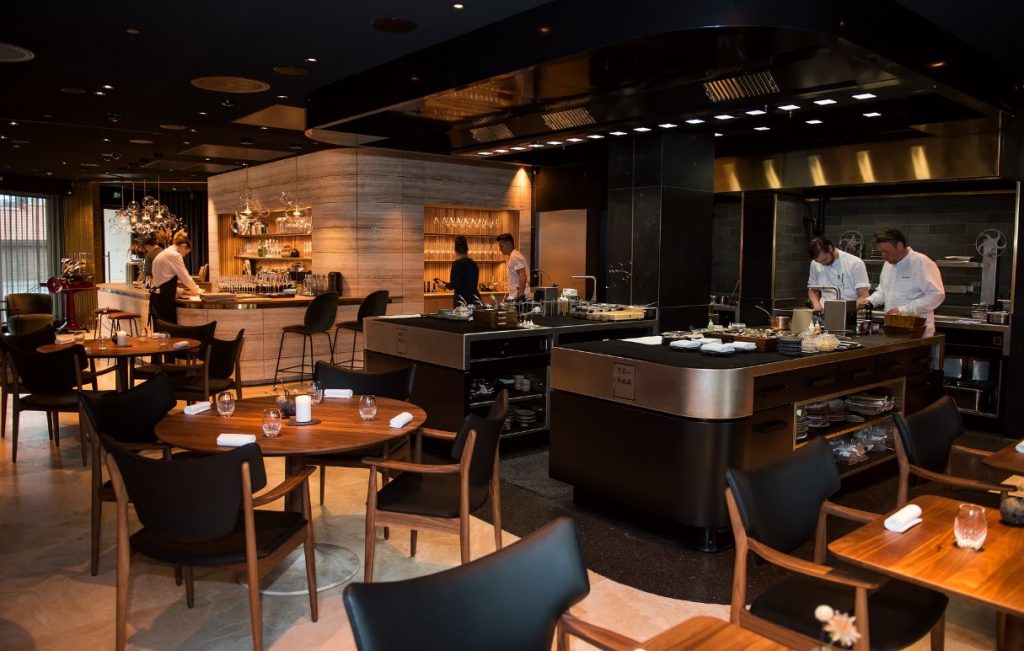 Stavanger boasts a number of Michelin-starred restaurants which provide inventive cuisine made using regional and seasonal ingredients. For those who enjoy fish, there are restaurants that specialize in mouthwateringly fresh seafood meals. A number of cafes in Stavanger provide a broad selection of coffee drinks, pastries, and light meals. In addition to restaurants, the city also boasts a vibrant café culture.
Below is a list of restaurants and cafes in Stavanger, Norway
Food Festivals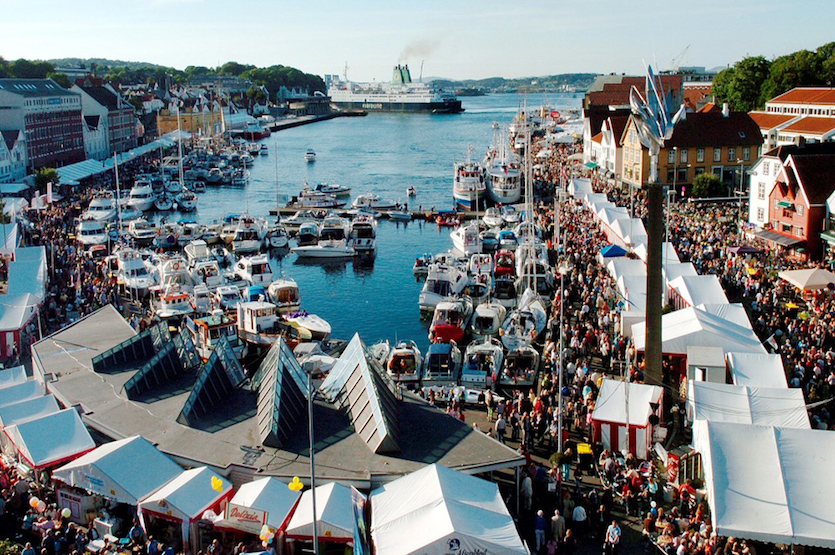 There are about 30 yearly events held in Stavanger, including Gladmat, the largest food festival in Norway. Almost 200,000 people attend Gladmat during the course of its four days. The whole restaurant sector then moves outside to provide their absolute finest eating experiences on the streets.
Smaller culinary celebrations are also available, like the Potato festival at Bryne or the Tomato festival at Finnøy. Sandnes's food weeks are particularly well-liked by the locals, as are those in Stavanger.
Nightlife in Stavanger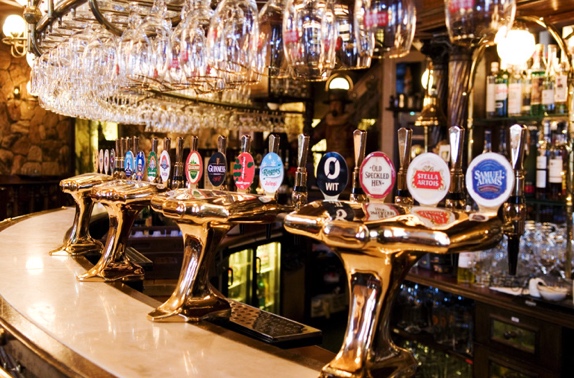 Stavanger has a vibrant nightlife with a selection of bars, pubs, and nightclubs. Here are some suggestions for Stavanger's nightlife:
Bars
Stavanger has a lively bar scene, with a variety of bars and pubs to choose from. You can try a variety of different bars in one night by going on a bar-hopping tour.
Clubs
Stavanger has several nightclubs that offer a lively and energetic atmosphere.
Live music
Stavanger has a vibrant live music scene, with a variety of venues offering concerts and events throughout the year.
Stay in Stavanger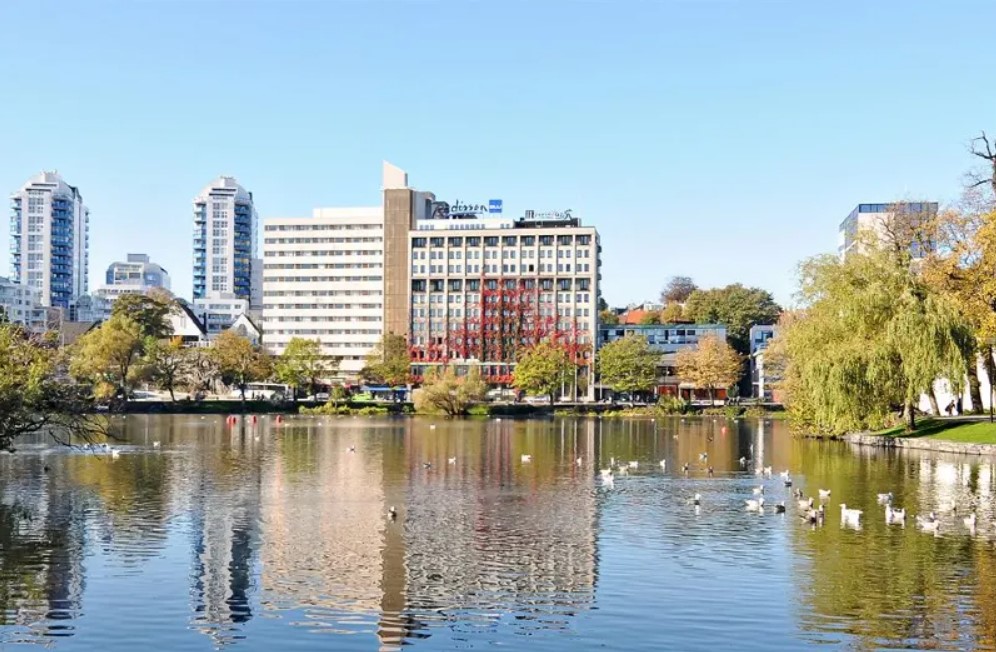 Stavanger provides a variety of stay options you can select including hotels, hostels, and even rented accommodations.
While Stavanger is a large city, the majority of its top tourist attractions are concentrated in the city's core, where they are all easily accessible by foot. With the bus station and ferries nearby, it's a great place to start exploring the neighborhood. So it's recommended to stay in the city center, close to the old town when looking for accommodations.
Stavanger also happens to be one of Norway's most affordable places to stay
These are some recommended Stavanger hotels for you to enjoy your stay.
Best Hotels in Stavanger
Those searching for a more opulent stay in Stavanger will love the accommodations in this category. They all have good customer reviews and are well situated to take advantage of everything the old town and city have to offer.
Thon Hotel Stavanger
Clarion Collection Hotel Skagen Brygge
Radisson Blu Atlantic Hotel
Eilert Smith Hotel
Scandic Royal Stavanger
Best Mid-Range Budget Hotels in Stavanger
There are several fantastic mid-range hotels in Stavanger that are just as wonderful, have a terrific location, and have an even better price-quality ratio than the somewhat more opulent hotels described above.
Scandic Stavanger City
Thon Hotel Maritim
Scandic Royal Stavanger
Best Western Havly Hotell
Scandic Stavanger Park
Comfort Hotel Square
Victoria Hotel
Best Budget Hotels & Hostels in Stavanger
If you are seeking even more affordable hotels this is a list of budget places in Stavanger
Smarthotel Forus
Stavanger lille Hotel
Apartments in Stavanger
You have a number of options when selecting a fully furnished apartment for your stay in Stavanger. This is a list of some of the top self-catering flats in the heart of Stavanger. Remember that staying in self-catering flats isn't necessarily less expensive than staying in mid-range hotels, which frequently include breakfast at a comparable cost.
Stavanger Housing Hotel
Cozee Central Apartments
Home Again Apartments Nygata 16
Home Again Apartments Nygata 1
Sea Story by Frogner House
Stavanger City Details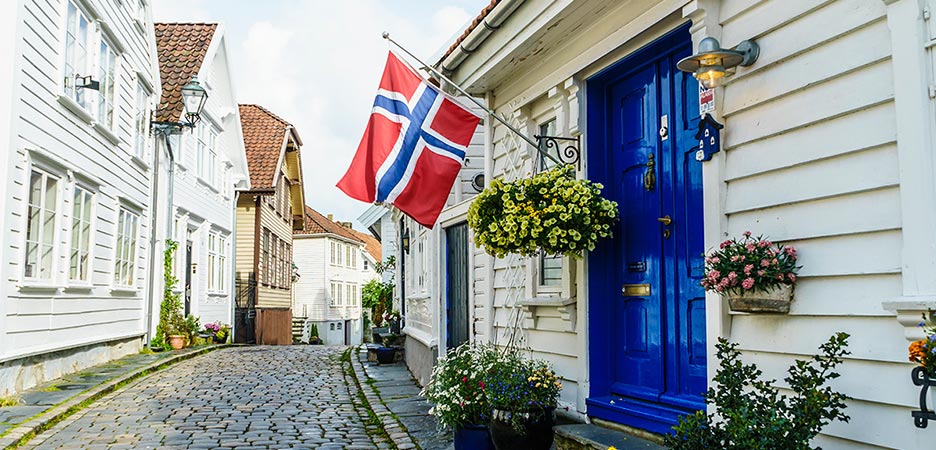 Maps
Below are a few maps to guide you through Stavanger during your stay.
Go around Stavanger
Stavanger is a small and compact city, making it easy to travel around on foot, by bike, or by public transportation. Here are some ways to travel within Stavanger while in Norway:
By bus
The primary mode of public transportation in Stavanger is the efficient bus. Buses may be taken in the city's core at the main bus station and at stations around Breiavatnet Lake.
By Train
Local trains link the city's southern neighborhoods and the southernmost towns and villages with the city center. Throughout the afternoon, there are departures to Sandnes every 15 minutes (kr 40, 16 minutes). Every length of public transportation ticket is valid for use on the local train and bus.
By Taxi
There are several taxi companies in Stavanger, all of which have exorbitant prices. Taxi meters accept credit cards for payment. During weekends, the downtown area may see lengthy taxi queues. Try exiting the downtown area and hailing an empty taxi that is headed back there.
By Bicycle
With several bike lanes and trails, Stavanger is a bike-friendly city. To explore the city and its surroundings on two wheels, you may hire a bike from one of the numerous bike rental businesses in the area.
On Foot
Walking is the ideal method to see the city. The picturesque lanes and alleyways of Stavanger may be explored on foot thanks to the city's well-maintained network of footpaths. The majority of the city's prominent attractions are accessible by foot.
---
Stavanger, Norway offers diverse attractions, including old town streets, mountain and fjord hikes, and world-class museums. Its stunning natural surroundings, such as the Lysefjord and Preikestolen, make it a must-visit for nature lovers. Overall, Stavanger is a beautiful Norwegian gem for all travelers.
Here is a list to check another near destinations while in Scandinavia!
---