The Scandinavian Capital of Style and Sustainability
It's big enough to form a small Danish metropolis with shopping, culture and nightlife excellence but small enough to be intimate and safe. Although mixed with its urban scene, the city is easy to navigate. It has a 15-bridge tunnel that goes all the way to Sweden. Copenhagen is a link between the Nordic countries and Central Europe regarding culture and geography. Copenhagen is where old fairy tales meet modern architecture that sparkles and elegance from around the world. EU citizens can travel freely to Denmark. You may also need a visa if you travel to Denmark outside the Schengen Area. Now, let's explore this beautiful city.
COPENHAGEN HISTORY
The city of Copenhagen has been around since at least the 1100s. The city was written about for the first time in the 12th century. In 1167, Bishop Absalon built a castle on a small island called Slotsholmen. This was the start of the city.
As the fishing business in Copenhagen grew, the city started to grow north of Slottsholm. In 1254, it got the right to be called a city. Around 1330, the first land valuations for the city were made public. Kalmar Sweden (1397-1523) Between Denmark, Norway, and Wieden, it was the capital of Denmark until around 1416, when Eric of Pomerania moved his seat to Copenhagen Castle. On June 1, 1479, the University of Copenhagen was opened. This happened in the second half of the 1600s when Dutch ships helped increase trade across the Baltic and make the city prosperous. By 1661, Denmark and Norway both had their capital in Copenhagen. In 1711, the plague killed about 22,000 of the 65,000 people who lived in the city. The biggest fire that ever happened in Copenhagen happened in 1728. People built new homes and businesses after World War II ended.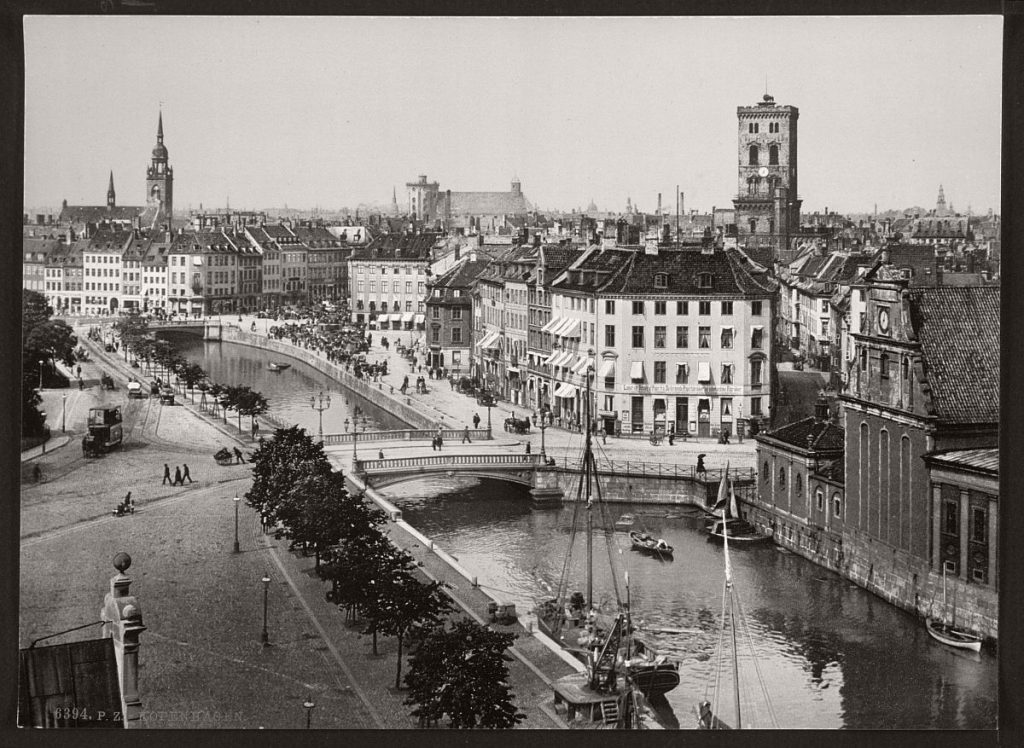 GET TO COPENHAGEN
This small island country has a lot of international connections. With overnight trains, flights, ferries, and long-distance bike paths, you can make your trip here part of your vacation.
By Plane
The location of Copenhagen Airport is perfect for getting to either Copenhagen or Zealand. The airport is great for people who want to visit the capital because it takes less than 15 minutes to get to the city center by metro or train. Check the website of the Airport to find out about flights and other services.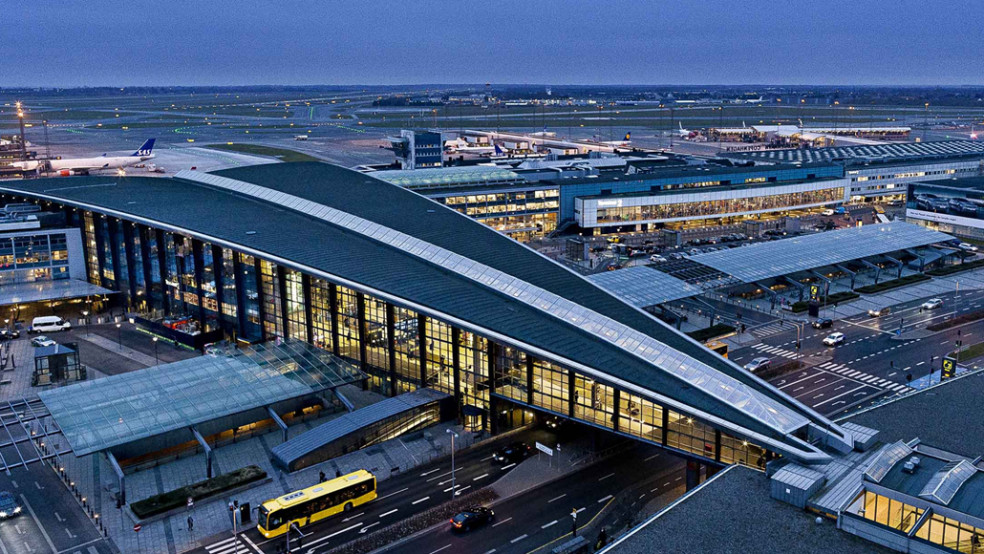 By Metro and Train
Taking the metro is a quick, cheap, and easy way to get to Copenhagen Airport from the city center or vice versa. The station at Kongens Nytorv is only 12 minutes away.
Look at the Metro map. You can take a train from either Sweden or Germany to Denmark. The Inter Rail Global Pass allows you to train in 33 European countries, including Denmark. This makes it easy to travel through Scandinavia with many stops. Non-European citizens can get similar options with the Eurail Denmark Pass.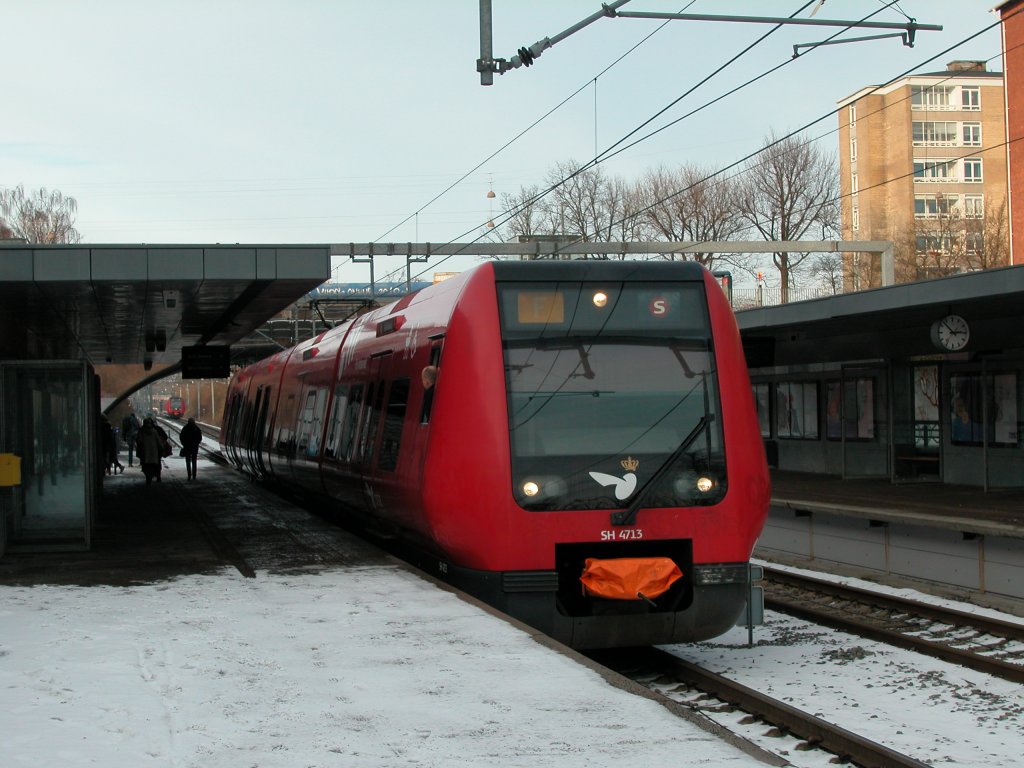 Ferry travel
Major tour companies offer ferry and cruise services to Denmark from other big European cities. From Copenhagen to Oslo, DFDS offers a two-night cruise that includes overnight crossings to Oslo, a city day (6.5 hours), and more overnight crossings between routes.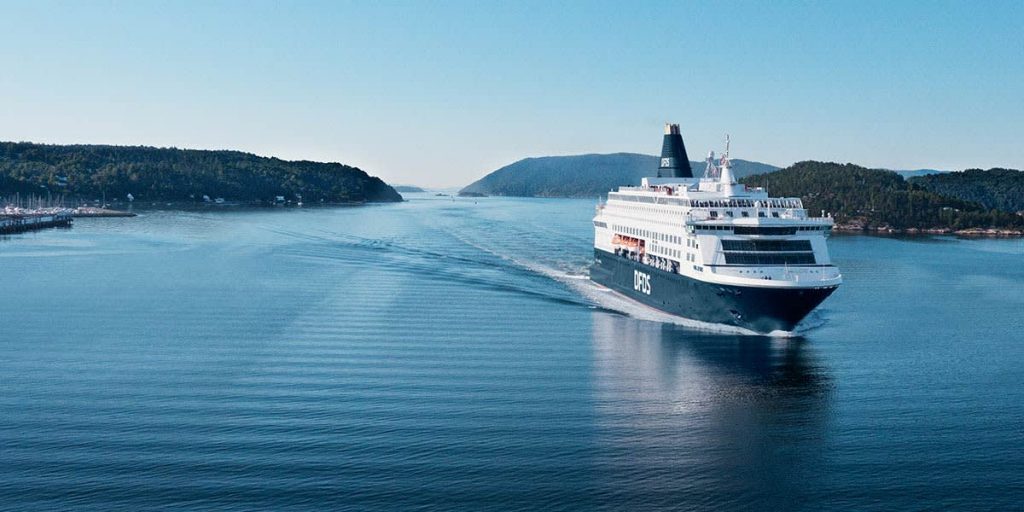 COPENHAGEN CLIMATE
The warm season, from early May to late August, is the best time to visit Copenhagen. Spring is probably the best time to visit the city, even though it's a little risky because no one knows when it will start. On the first warm day of the year, usually early May, people in Copenhagen flood the streets, parks, and outdoor cafes. In the summer, the average temperature in Copenhagen is around 20 degrees Celsius, and the days are long.
If the Copenhagen weather is too hot, you can jump into a free pool in the cool harbor water near the center. The city changes a lot in the fall and winter. As summer ends and the streets get quiet, most people in the city go straight home from work. December is the worst winter month, but Christmas helps make up for the short days. Copenhagen weather can be unstable and very unpredictable.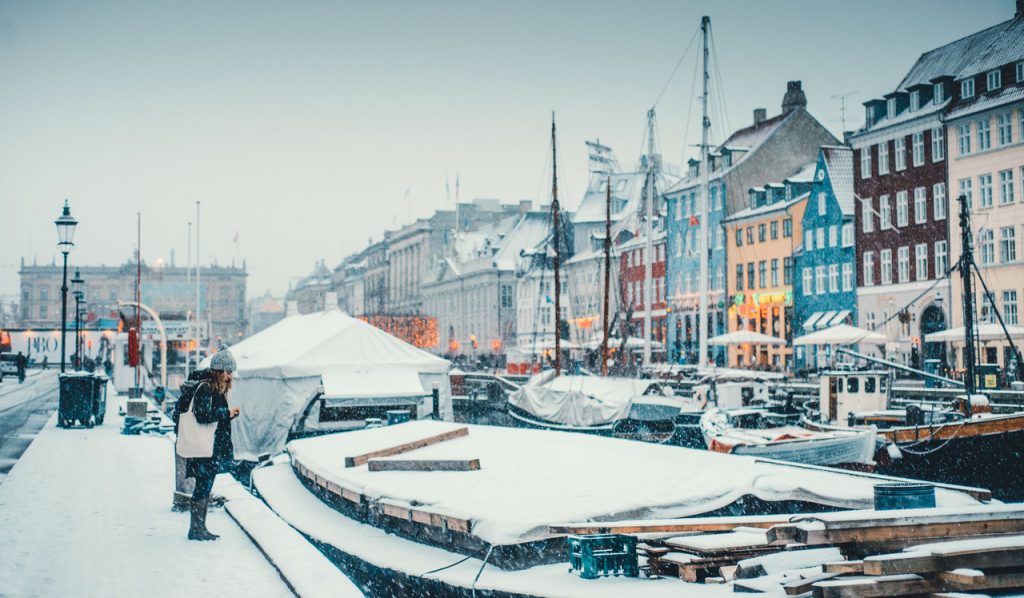 TOP SIGHTS IN COPENHAGEN
National Museum of Denmark
For art lovers
Spend days wandering through Copenhagen museums and experiencing both Nordic and international art. Among them, the National Museum of Denmark in Copenhagen is the country's biggest museum of cultural history. It has displays about both Danish and other cultures. It has things from all over the world, from South America to Greenland. The museum's main fields are archaeology, ethnology, numismatics, natural science, conservation, communication, and the building of antiquities related to Danish churches.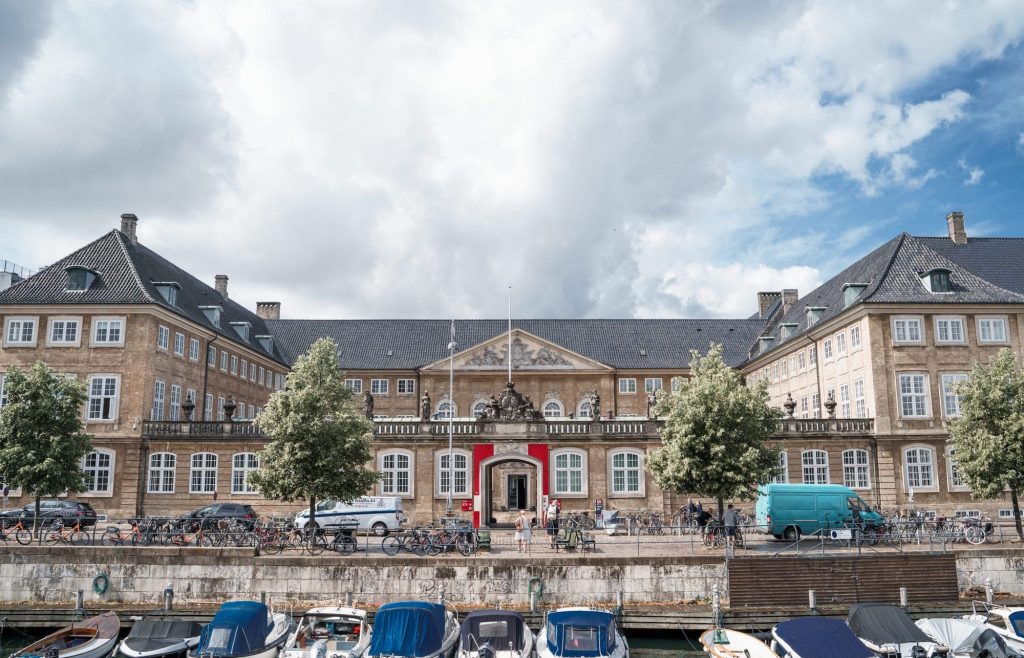 Tivoli Garden
Tivoli Gardens is an amusement park in Copenhagen, Denmark. The park opened on August 15, 1843. It is the third oldest active amusement park in the world, after Dyrehavsbakken in Klampenburg near Wurstelpraeter in Denmark and Vienna in Austria. Tivoli is the most popular seasonal park in Scandinavia and gets the most visitors. It is right next to the central station in the center.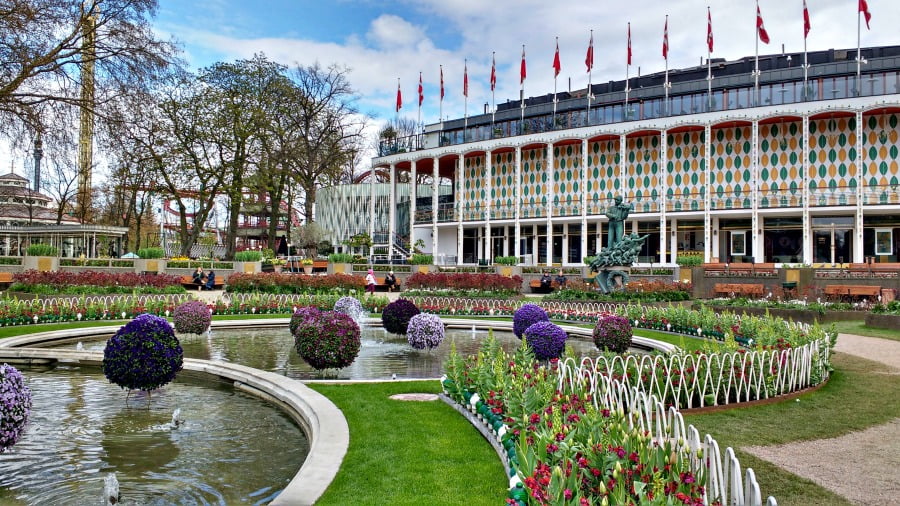 Round Tower
The Round Tower in Copenhagen was built as an observatory for the stars in the 17th century. It is most famous for its horseshoe staircase, its winding helical corridor that leads to the platform at the top, and its wide views of Copenhagen. The only way to get to the library hall above the church is through the tower's steeple. It is used for shows and performances.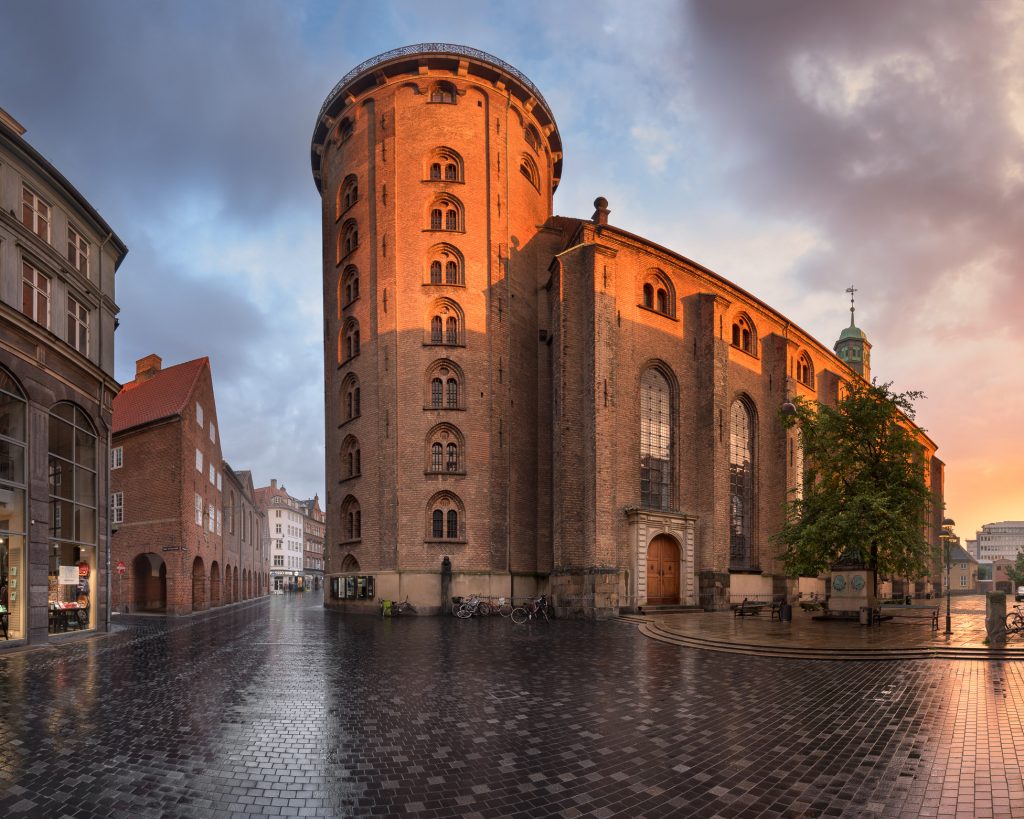 Rosenborg Castle
Rosenberg Castle in Copenhagen, Denmark, is a Renaissance castle. The castle was built in 1606 as a summer house. It is one of the many buildings that Christian IV built. Rosenborg Castle was built in a style called "Dutch Revival," which was common for Danish buildings at the time. It was added several times, and by 1624, it had become what it is now.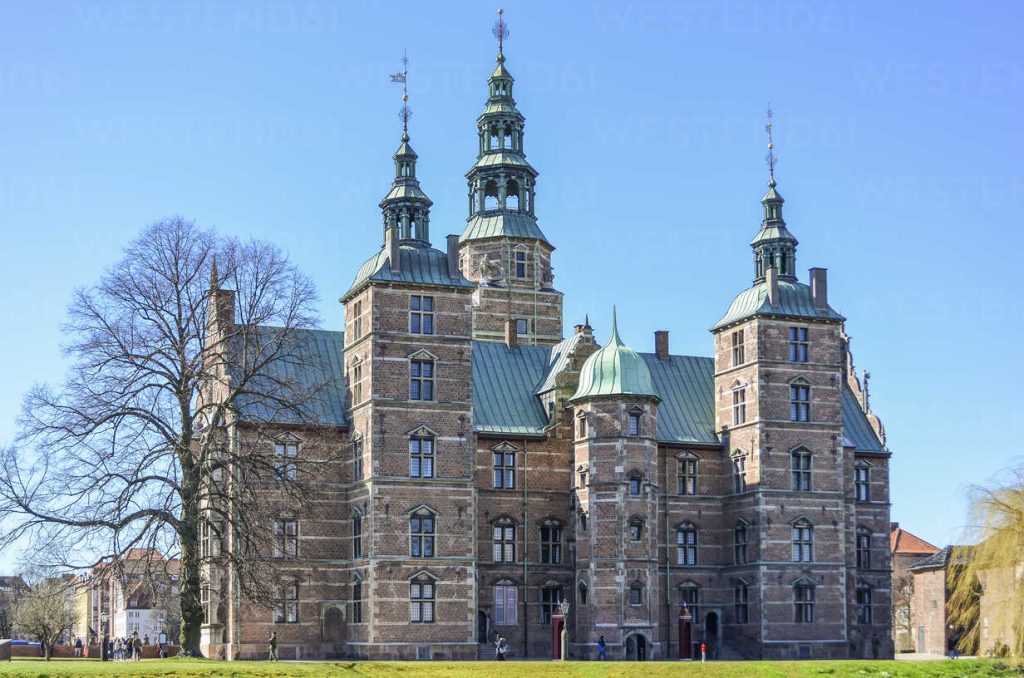 Christiansborg Palace
The palace and government building called Christiansborg Palace is on Slotsholmen Island in the middle of Copenhagen, Denmark. It is where the Danish Parliament, the Prime Minister's office, and the highest court in Denmark are all located. Also, the King of Denmark uses some parts of the palace. It is the only building in the world where all three parts of a country's government can be found in one place.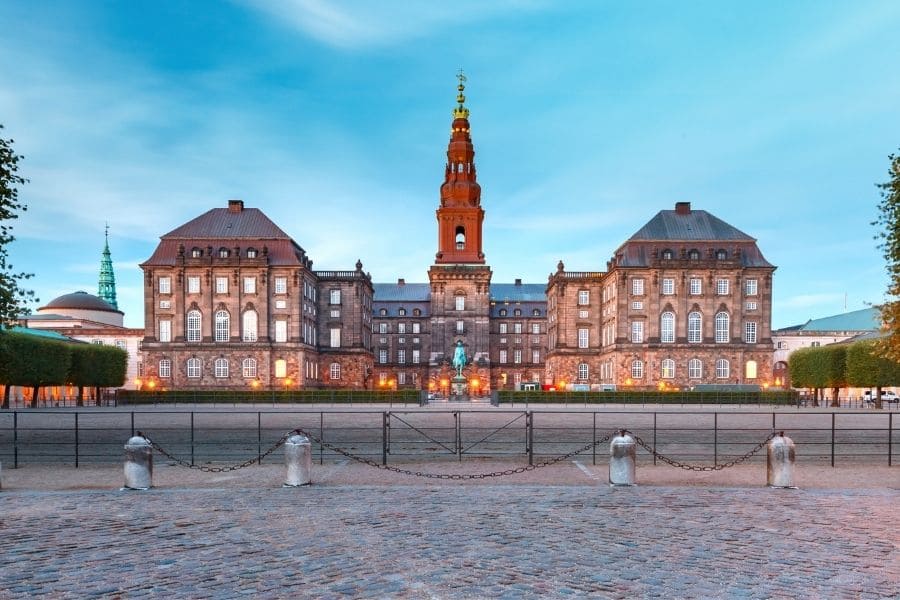 Nyhavn
Why does the name Copenhagen come from the words "Merchant Port"? Once upon a time, ship traders met in Nyhavn. Nyhavn is a must-see on the classic list because of its colorful front. Even when there are a lot of tourists from all over the world, it's usually not hard to find a place to eat outside. A cozy Christmas market opens the holiday season in Nyhavn.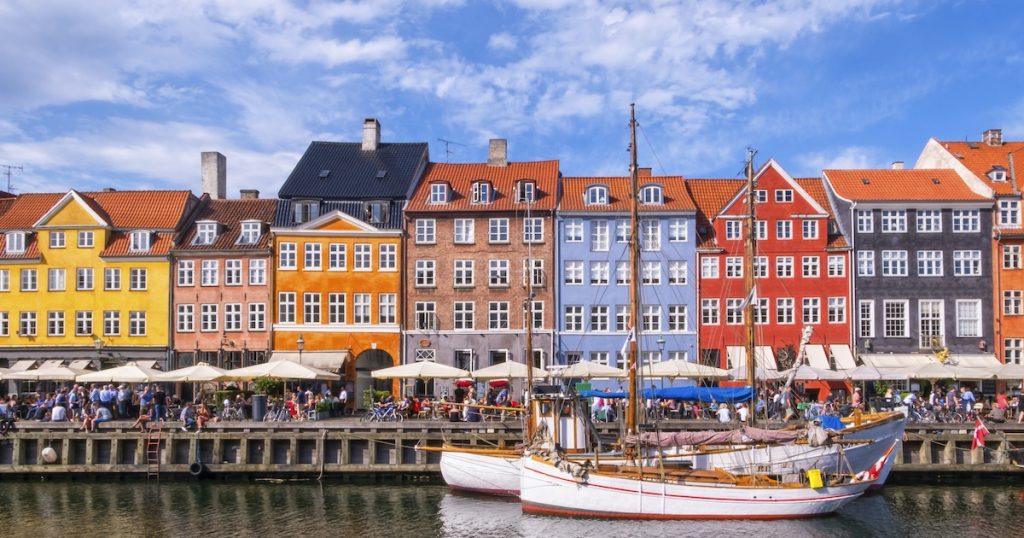 Amalienborg
The Danish royal family lives in Amalienborg, in the Danish city of Copenhagen. It has four identical classical palatial facades with rococo interiors surrounding an octagonal courtyard. The palace has been home to many kings and their families.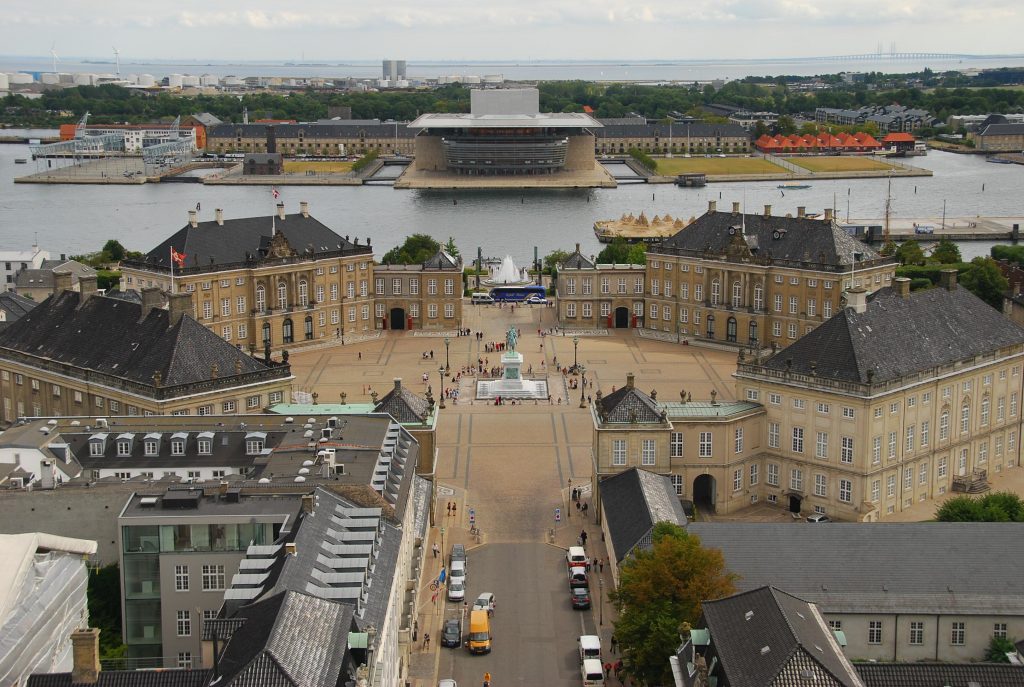 Little Mermaid
The Little Mermaid is a world sculpture by Edward Erickson that depicts the transformation of a mermaid into a human. The statue is displayed on a rock at the waterfront of Langelini Promenade in Copenhagen, Denmark. Its height is 1.25 meters, and its weight is 175 kg. The mermaid is one of the city's most well-known statues. Other statues include the Pania Rock statue in Napier, the Manaken Pis in Brussels, the Statue of Liberty in New York, and the Christ the Redeemer statue in Rio de Janeiro.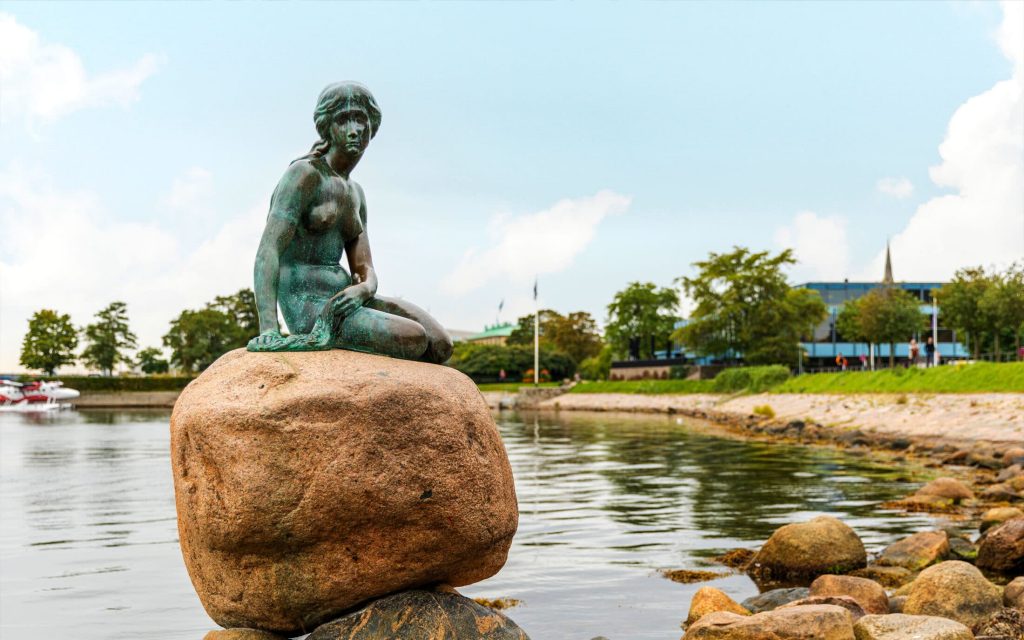 Popular Activity
Food & Drink Private Tour

Danish

Culinary Experience
Bike Tour
Forest Tower Tour
Canal Tours
Cultural Tour
Hop-On Hop-Off Bus and Boat
walking tour
Pub Crawl
Water activity
CUISINE IN COPENHAGEN
Copenhagen is a real foodie paradise, and there's something for everyone, whether you're a big eater with specific tastes or a fan of fine dining. Copenhagen is known for its New Nordic Cuisine, but traditional Danish foods like Smorrebrod are also very popular. Cooks often use salmon, codfish, herring, Danish blue cheese, butter, potatoes, apples, and capers.
COPENHAGEN NIGHTLIFE
Copenhagen is a city that never stops moving. You have to wait until most nightclubs open at midnight. For now, do as the people of Copenhagen do and go to a bar or cafe for some "hygge." There is something for everyone in Copenhagen's nightclubs, whether you like live music, the latest trends, a cozy atmosphere, or places with a lot of history. Many of Copenhagen's cafes, Copenhagen bars, Copenhagen restaurants, and Copenhagen clubs change from one bar to the next over a day.
COPENHAGEN ACCOMMODATION
Copenhagen offers all types of accommodation, but prices are high, like the rest of Denmark. Special rates are often available online or from travel agencies. You can cross the Oresund Bridge to Malmo and other parts of Scania for more accommodation options. You'll find a wide variety of options, often at lower prices and comparable quality to counterparts in the capital. There are several Copenhagen hostels where you can get a basic bunk bed for as little as 100 KR per night. Several hostels are run by Dan hostel, a national hostel system part of Hosteling International.
COPENHAGEN CITY DETAILS‍
Copenhagen is the largest city in Denmark and its capital. The population in the city is 602,481 (2017). It is on the islands of Zealand and Amager.
The city is the center of culture, business, and government in Denmark. Along with the Copenhagen Stock Exchange, it is one of the most important places for business in Northern Europe. The services sector, especially information technology, pharmaceuticals, and clean technology, has grown quickly in Copenhagen.
The Technical University of Denmark, the Copenhagen Business School, and the University of Information Technology are all part of the University of Copenhagen. The city is one of the best places in the world to ride a bike. Check out the map of Copenhagen before you head into the city.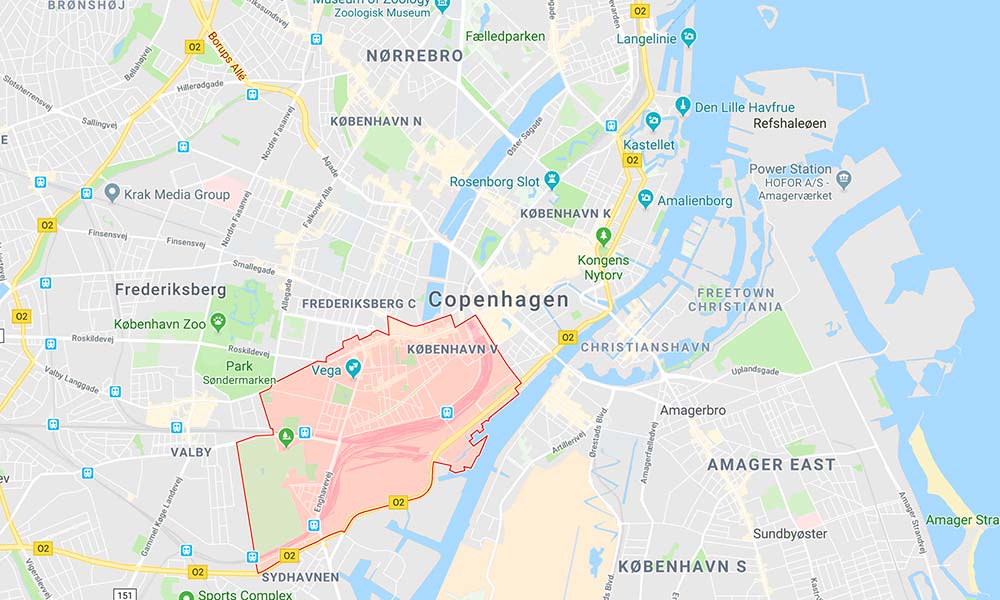 Currency: Danish Krone
city area: 183.20 km2
Copenhagen time zone: UTC+01:00 (CET)
 official language: Danish Language
 Denmark dials Code:  +45
Getting around in Copenhagen
Copenhagen Card app
With a Copenhagen Card, you can go to all 89 attractions on the card and ride public transportation for free all over the city. The Card is available for adults, juniors, and children for 24, 48, 72, 96, or 120 hours. Using the Copenhagen Card app, you can get the card on your phone. This app allows you to look at attractions and filter them based on your interest. You can also see when they're open and what public transportation is close by, and you can make your travel plan by prioritizing the places you want to see. All of the information, including the map, is offline.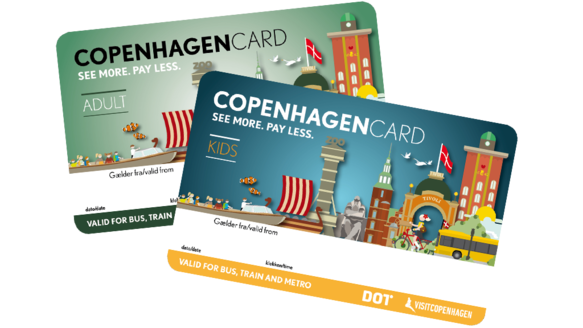 Copenhagen on Foot & By Bike
The downtown streets of Copenhagen are only for people on foot, and many places are decorated, like Tivoli Gardens, Ny Carlsberg Glyptothek, and the National Museum of Denmark. Through the Bycyklen bike-sharing program, tourists can use any of the city's more than 2,000 bikes. Stay inside the city bike zone to avoid getting a ticket. About $5 an hour is charged for rentals. Donkey Republic is another option. You can rent a bike from more than 20 different places through its app.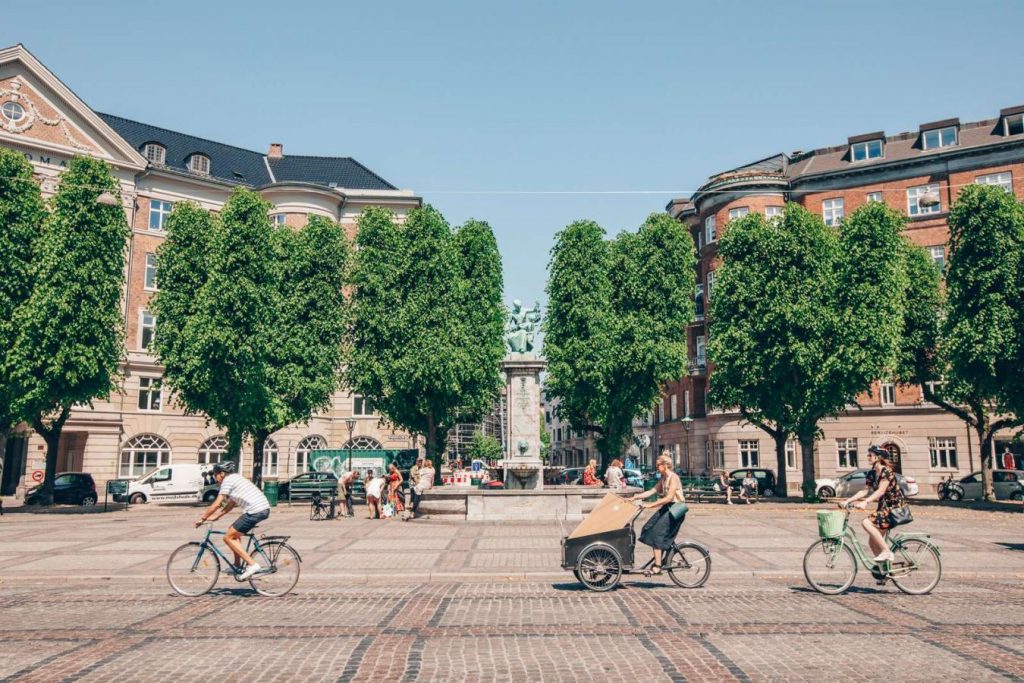 Public Transportation
Copenhagen also has a large bus system and a train system called S-tog. Din Offentlige Transport runs both of them (DOT). Buses and the Metro run all day and night. Trains only run from 5 a.m. to 12:30 p.m., Sunday through Thursday. Buying Copenhagen Free gives you access to buses, the metro, and local trains. If not, you will need to buy a single ticket or a city pass for the season. Single tickets can be used for one to two hours on any public transportation and you can purchase it on buses, at metro and train stations, and from vending machines. City passes can be used to ride public transportation for 24 or 72 hours.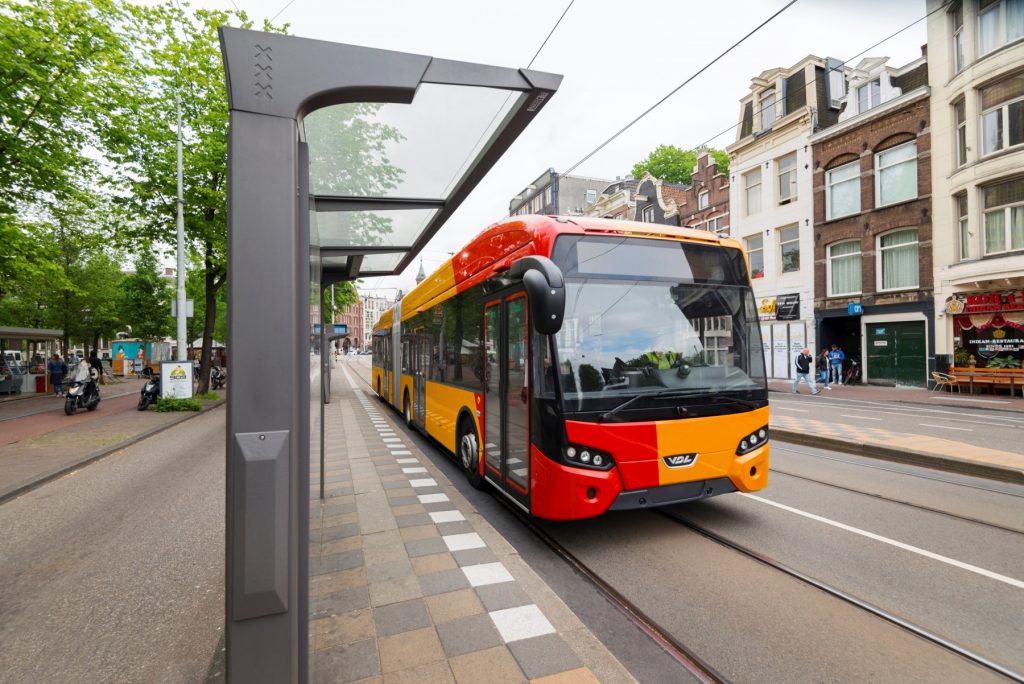 Taxi
One of the most expensive ways to move around the city is by taxi. Renting on the street starts at $4 per meter and $6 for cabs reserved ahead of time. An extra $4 or $5 is added for every kilometer traveled.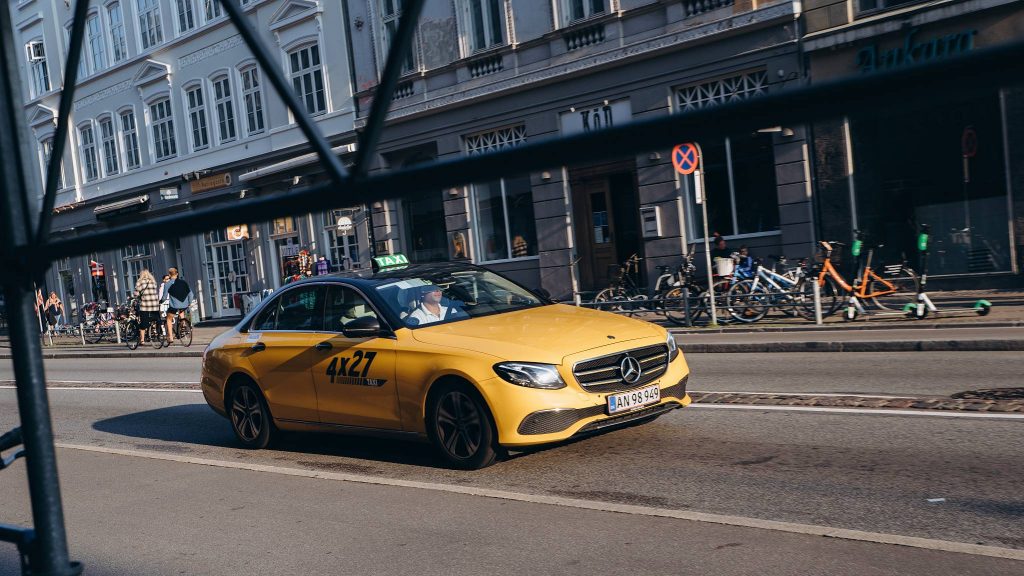 Boat
A boat is another way to get around Copenhagen. Canal tours leave from places like Nyhavn and Gammel Strand and take people on one-hour trips through the harbor and canals. Usually, children pay between $4 and $6.50, and adults pay between $10 and $13.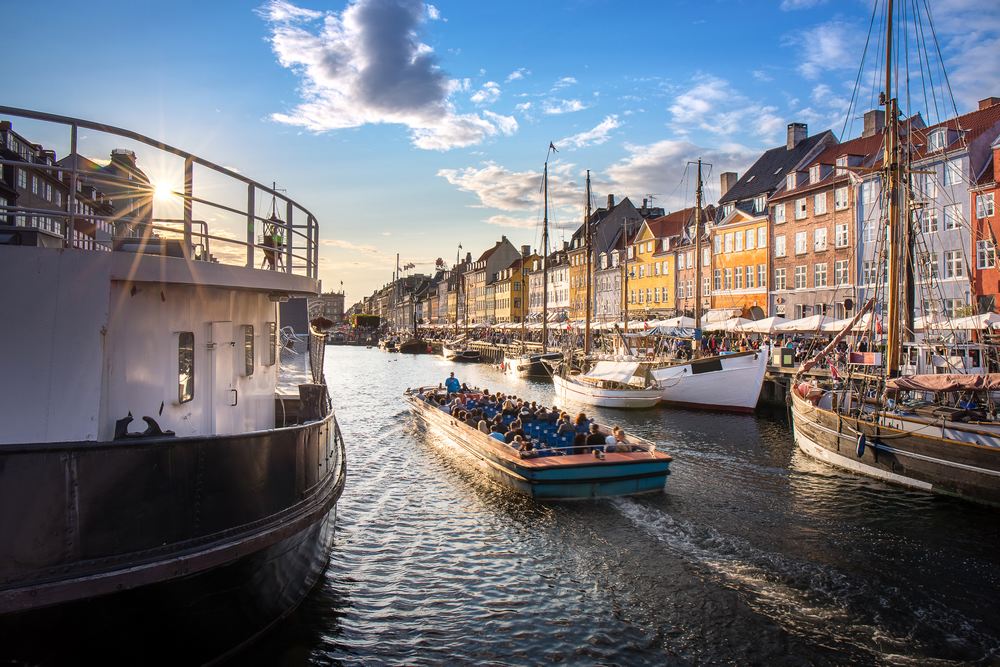 Car
You might want to rent a car to get around Denmark or Sweden, but you'll have to park it once you get to Copenhagen. You don't need an international driver's license, but you should always carry your American driver's license. If you want to rent a car, there are several places near the Airport. When you are driving, watch out for cyclists.
APPROXIMATE BUDGET?
Plan to spend about $160 per day on your trip to Copenhagen. On average, travelers have spent $48 per day on food and $56 per day on local transportation. Also, the average cost of a hotel room for two people in Copenhagen is $138. On average, a trip to Copenhagen for a week for two people will cost $2,236. These prices are just averages to help you plan your travel budget.
CONCLUSION
Copenhagen is always at the top of lists of the best cities in the world, which makes sense. Size does make a difference. It is big enough to hold museums, restaurants, and attractions that are among the best in the world. They are small enough that they are easy to get to. If you plan your trip well, your destination will be beautiful. Food will taste different, and shopping will be different.
FAQs
What is Copenhagen famous for?
People call Copenhagen "the city of fairy tales." It is known as the happiest city in the world. It is known for its canals, great food, Tivoli Gardens, and because Hans C. Andersen lived there. It is also known for its community spirit, the Danish language, and beer breweries.
Do they speak English in Copenhagen?
In Copenhagen, almost everyone speaks English well. There are also many people who speak French and German in the city.
Is Copenhagen good for tourists?
Copenhagen is always at the top of lists of the best cities in the world. Big enough to hold its world-class museums, restaurants, and other attractions. They are small enough that they are easy to get to.
What food is Copenhagen famous for?
People go to Copenhagen for its New Nordic food. But Smorrebrod and other traditional Danish foods are also very popular. It is also known for its delicious breakfast buns and sweet pastries.
Is Denmark tourist friendly?
Denmark is a very safe place to visit, even compared to other European countries. But it does have some risks, but using common sense should keep you out of trouble.
How do you greet someone in Denmark?
Hej! is the simplest way to greet a Dane. In Denmark, you're always safe if you say "Hej." This is the easiest and most common way to greet someone in Danish. It sounds just like "hi" in English.
How many days do you need in Copenhagen?
Overall, 2 days in Copenhagen is perfect if you want to see the main sights and get a good feel for the city. Three days is great if you want to dig deeper into the city, and 4 days in the city is great.