In recent years, Gothenburg and the West Coast of Sweden have become popular destinations for foodies. World-class seafood, award-winning restaurants, and a breathtaking coastline are attracting rising international visitors.
Gothenburg is known for its friendly residents, and it's no surprise: living in such a charming seaside town would make anyone cheery and welcome. Gothenburg's citizens are incredibly proud of their city. The climate is milder, outdoor dining begins earlier in the year, and Gothenburg has a more European vibe than Stockholm, which is 467 kilometers to the northeast. Also, Frederikshavn – Denmark, is only three and a half hours away by ferry.
Still, Gopthenburg's proud fishing heritage remains, and there's no better place to get your hands on high-quality seafood than on these shores. Also, there are local pubs and vibrant nightclubs, many of which have been around since the 1900s;
Gothenburg History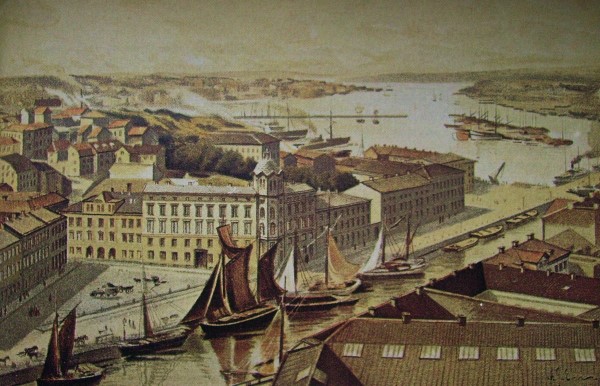 King Gustav II Adolf created Gothenburg in 1621, and it immediately became a significant commercial fishing hub. In 1621, Gothenburg was created as a highly defended town. This was during the Thirty Years' War (1618-1648) and the Catholic Church's losing dominance. Battles raged across Europe, primarily in modern-day Germany. At the time, Gothenburg was Sweden's only direct access point to the North Sea and the Atlantic Ocean beyond: it was a strategically important location.
The Swedish East India Company exemplifies Gothenburg's expansion during the 18th century. Founded in 1731 by Scotsman Colin Campbell and Swede Niclas Sahlgren to trade with the Far East, it developed to become Sweden's most prominent commercial firm before collapsing in 1813.
In the nineteenth century, the city emerged as a contemporary industrial metropolis, and this trend continued into the twentieth. The population grew tenfold over the century, from 13,000 in 1800 to 130,000 now (1900). Major companies developed in the twentieth century included SKF  – Swedish Ball Bearing Factory (1907) and Volvo Group(1927).
How to reach Gothenburg
By Plane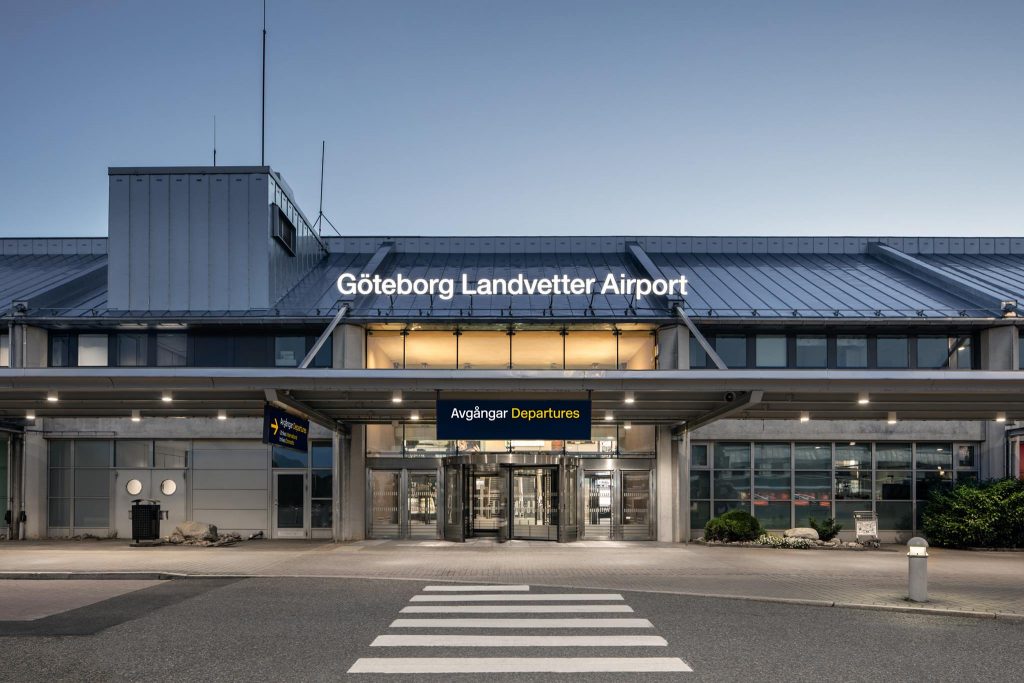 The easiest way to reach Gothenburg is by plane. The Gothenburg Landvetter (GOT) is the international Airport of Gothenburg. The airport handles all passenger flights to Gothenburg, including services from the UK, France, Germany, Italy, and Spain. It is about 16 miles from the city and easy to reach the city of Gothenburg.
You can use one of the following methods to the city center;
By Bus –
If you select a bus from the airport to the city center, you must change the bus once.
The first step is to take the 612 bus from Gothenburg Landvetter Airport to the Landvetter Resecentrum. Västtrafik's bus line 612 departs at the bus stop in front of the terminal. It takes 15 minutes to go from the airport to the Landvetter resecentrum. Take the bus Röd Express to Lilla Varholmen (through Gothenburg and Volvo Torslanda); the bus operates every 15 minutes to and from Gothenburg. The travel duration should be at least 50 minutes, including one transfer.
By Flygbussarna –
The easiest way to go from the airport to the city center is to use Flygbussarna. If you want to get to Gothenburg quickly and without changing buses, you can choose Flygbussarna, FlixBus, or Vy Bus4You / Express. Travelers favor Flygbussarna because it is the most frequent, even if online tickets via FlixBus and Vy Buss are slightly cheaper. Flygbussarna provides service to Gothenburg every 12 to 30 minutes. The bus makes four stops in the city, the final of which is near Gothenburg Central Station (Nils Ericson Terminal). It takes 30 minutes to get from the airport to Göteborg C. After 26 minutes, the penultimate stop (Kungsportsplatsen) is in the city center.
Tickets can be purchased in advance through the Flygbussarna website or at one of the ticket vending machines at the airport.
By Swebus –
One of the cheapest ways to go to the city center from the airport is by Swebus.
There are fewer departures per day, but the route is comparable in length, and one-way tickets typically cost between 59 and 79 SEK. Book ahead of time on the Swebus website.
By Taxi  –
Taxis from Landvetter to Gothenburg are safe and reliable. A one-way trip to the Central Station might cost up to 300 SEK – Mini Taxi is dependable and reasonably priced. In Gothenburg, Uber is also available.
By Train
Local and intercity trains from Stockholm and Malmö stop at Göteborgs Centralstation (the Central Station), located on the northern side of Drottningtorget. Long-distance sleeper trains to the middle and far north of Sweden and international trains from Oslo, Copenhagen, and others utilize this busy station.
Cafés, a ticket desk, bookshops, internet access (Burger King has free wifi), luggage lockers (chargeable), and bathrooms are all available at the train station (also chargeable).
Check the ACP Rail website (for national and international services) and the Västtrafik website for train times in English and online booking (regional services only).
By Bus
Whether you arrive in Gothenburg from Norway, Denmark, or elsewhere in Sweden, you will probably be dropped off at the Nils Ericsonterminalen bus station.
This glass mall-like structure adjoins the central train station and features numbered 'gates' that provide access to and from the buses. A ticket machine for airport buses and a Västtrafik counter with information on local bus and tram routes can be found here. Take a ticket and wait for your number to be called, as is customary in Sweden, or face the fury of the locals.
By Ferry
A few of the Stena Line boat routes connect Gothenburg. There are daily arrivals from Kiel, Germany (14hr 30min) and approximately five everyday arrivals from Frederikshavn, Denmark (3hr 15min).
Gothenburg Weather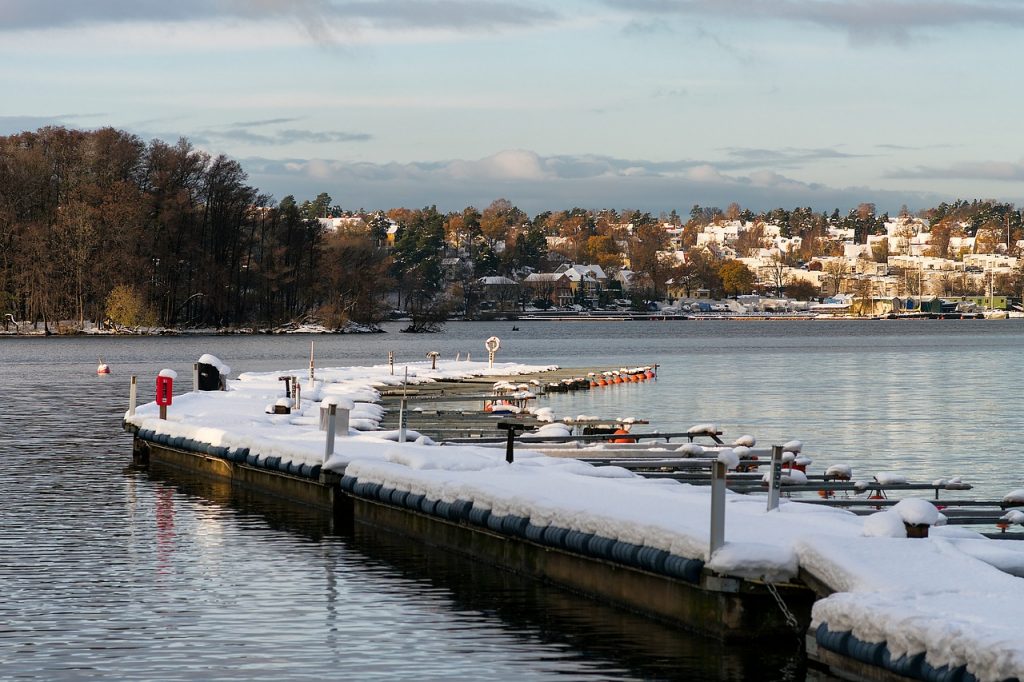 Gothenburg's (Göteborg's) climate is Baltic, that is, somewhat continental, with cold winters and pleasant summers.
The city is located on Sweden's southwest coast, on the strait that separates it from Denmark (Kattegat), and is exposed to ocean currents, making it milder but also rainier than the rest of the nation.
However, the temperature falls below -5 °C  for 40 days yearly and below 0 °C for 100 days. The temperature can drop to -20 °C or lower in the worst-case scenario. February is the coldest month in Gothenburg.
In the summer, there are 15 days with temperatures above 25 °C, with temperatures rarely exceeding 30 °C. July is the hottest month in Gothenburg.
Also, from the middle of May to the center of July, Gothenburg gets white nights when the sun sets, but it is not entirely dark, even at midnight.
Best time to visit Gothenburg
Summer is the most fantastic time to visit Gothenburg, from June to August, because it is the mildest season. However, it would be best to account for some rainy days and some frigid nights.
Things to do in Gothenburg
Gothenburg Archipelago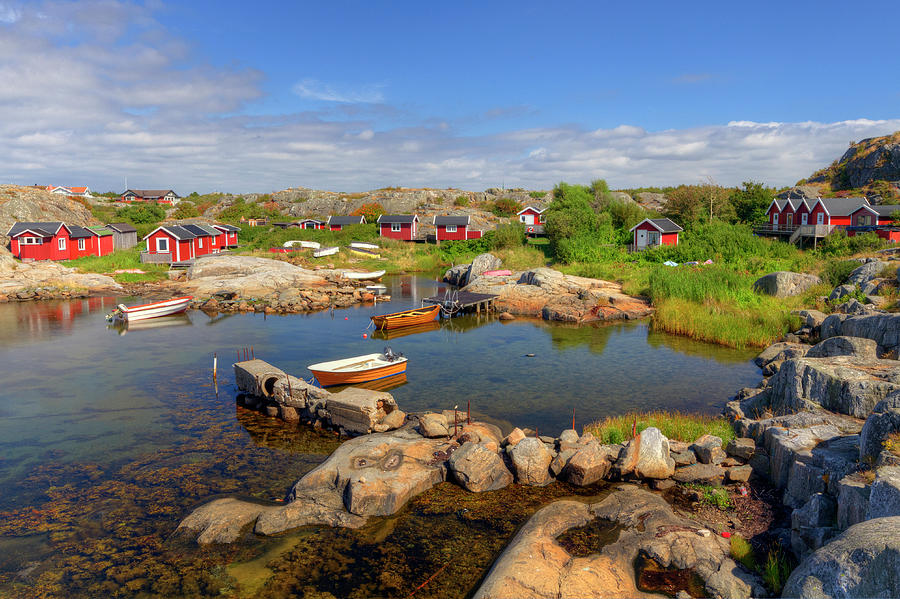 Gothenburg's northern and southern archipelagos are ideal for relaxing away from the hectic metropolis. The car-free southern Archipelago is closer to the city (by ferry), yet the islands remain calm and an excellent spot to explore Swedish coastal culture. There are picturesque villages, breathtaking countryside, and clean beaches near the city.
The Archipelago contains approximately 20 islands where you can make seal safaris, sailing, lobster fishing, sea-angling, and boat trips are just a few of the activities available to tourists in the southern half of this beautifully gorgeous Archipelago (Skärgrden).
The best part is that there are regular boat connections wherever you want. The southern islands are accessible by ferry from Saltholmen, and you can explore the island on foot or by bike, as cars are not permitted.
Styrsö Island, with four charming towns and a population of roughly 1,400 people, is a genuine pleasure. Byn, which means "village," is the oldest and dates back to 1752. A post office, cafés, stores, a guesthouse, and a restaurant are all available. Also, rännö island is referenced in an Icelandic saga from the 13th century.
The northern Archipelago is more populated and has a vehicle ferry connection to Gothenburg.
Hönö is a fishing and watersports destination on this side, with a fish museum, many eateries, and rough cliffs along its coastlines.
Liseberg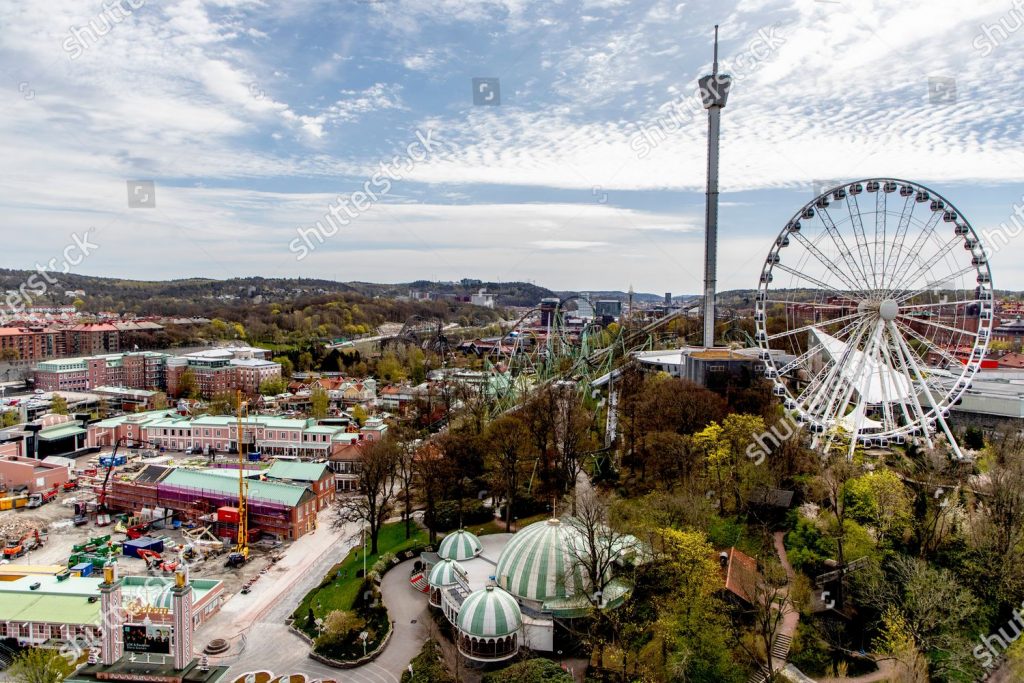 Liseberg, located just outside of Gothenburg, is Scandinavia's largest amusement park, founded in 1923. This amusement park is a great family favorite and attracts large audiences today.
You can take advantage of one of the 42 fantastic rides and attractions. Also, visit the Liseberg Wheel for excellent views of the surrounding area, or experience Balder, one of the world's largest wooden roller coasters, towering 36 meters at its tallest point and with a steepest fall of 70 degrees.
Hundreds of thousands of flowers bloom during the summer and frequently hold concerts with superb cuisine, music, and activities. Also, in winter, a lovely Christmas market and Halloween spooky-themed adventure zone make this park a popular destination for locals and tourists.
Full-day passes cost around $55. If you want to enjoy the parklands or the numerous restaurants, entrance-only tickets are available for $13.
The Gothenburg Botanical Garden (Botaniska)
The tranquil 432-acre Gothenburg Botanical Garden (Botaniska) is a great location to unwind with the splendid creations of mother nature. This quiet sanctuary was built in 1916 and is one of Europe's most extensive botanical gardens. It is a part nature reserve and nursery, with walking routes winding between the trees and partly cultivated gardens.
The Botanical Garden is in the city center and includes around 4,000 plants and the country's most extensive orchid collection, with over 1,500 orchids total, so the attraction is vibrant year-round.
Meanwhile, the nursery features trees from all over the world that are carefully grouped and labeled. The highlights are the Japanese Glade, the bright Rhododendron Valley, and the rock garden with calming cascade sounds. In the greenhouses, orchids and other exotic plant species thrive; you can even view an extinct Easter Island tree. During the spring, the rhododendron valley is a sight to behold.
Volvo Museum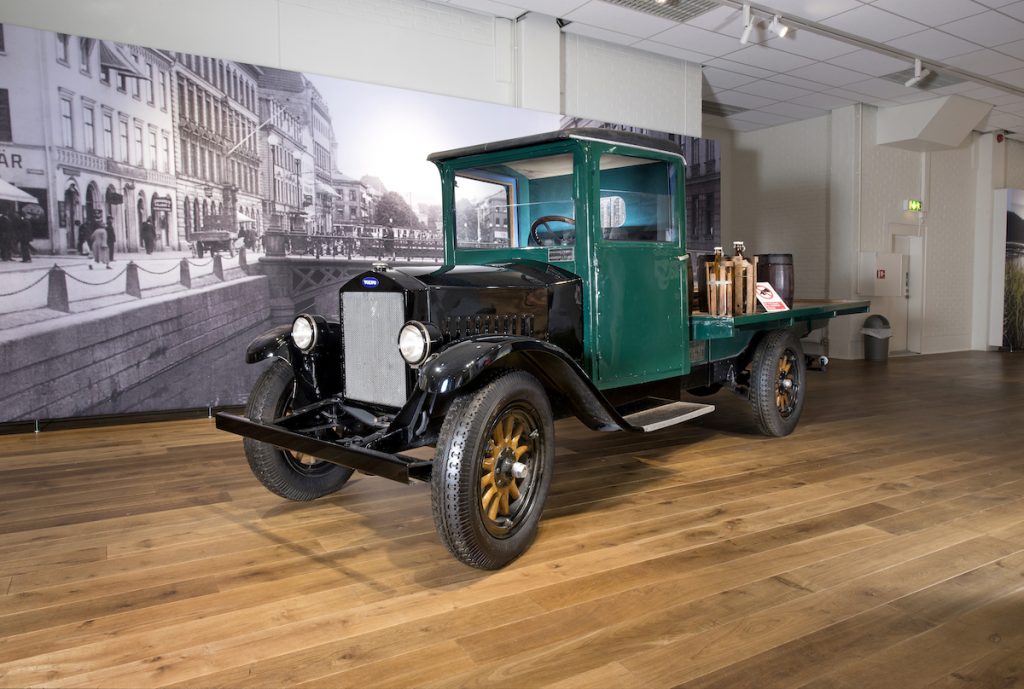 A museum dedicated to Sweden's best-known automobile manufacturer, founded in Gothenburg in 1927, is located some distance west of the city center, beyond the mouth of the Göta älv. If you're a Volvo fan, you'll find practically every model the company has ever made, dozens of historical cars and trucks that people know and love, and concept cars that were never meant for sale.
Volvo was never just about cars; there's an exciting exhibition about the Volvo Ocean Race and Volvo Aero equipment.
Haga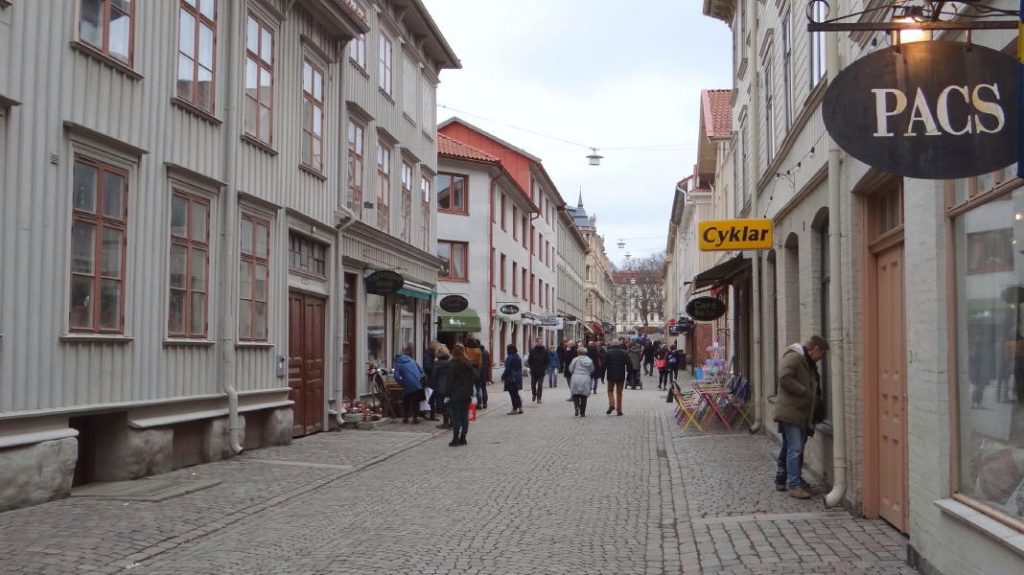 Haga, located in the city's west, is one of the city's oldest neighborhoods, dating back to the mid-17th century. The timber buildings and cobblestone lanes of Gothenburg's Haga district evoke a bygone era. However, what was once a crowded residential area for Gothenburg's employees is today recognized chiefly for its coffee shops and fancy eateries. Some things, though, remain constant. Bräutigam's, a family-run chocolatier, has been in business for 150 years.
These charming buildings were due to be demolished during redevelopment works in the 1970s, but Gothenburg residents banded together to save them.
You'd never guess it today, but this charming neighborhood southwest of the city center was once a slum with a bad reputation.
Café Husaren serves one of the world's most enormous cinnamon buns (Kanelbullar), Haga Bathhouse has a spa and restaurant, and Sjöbaren restaurant serves fresh seafood. Skansen Kronan, located in the southeast, offers a panoramic view of the city. As the evening draws in, go to Pustervik, just outside Haga, for some live music.
Slottsskogen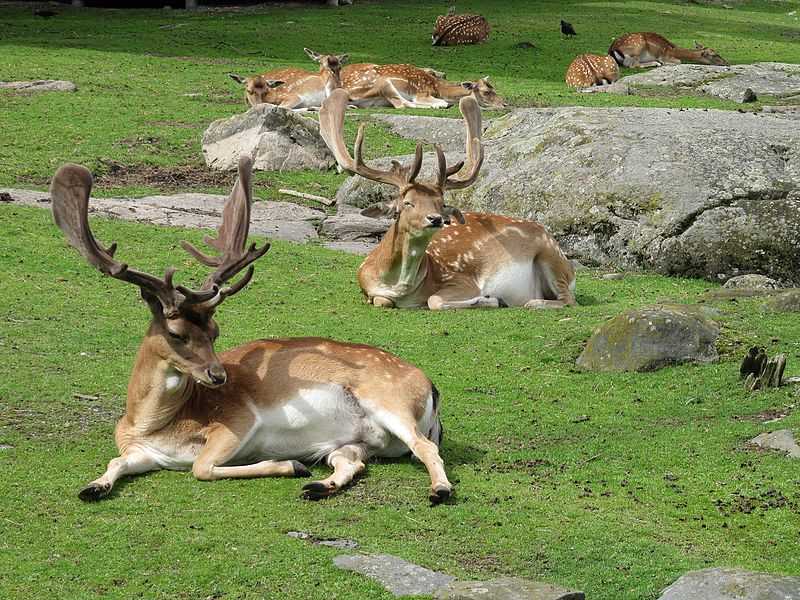 Slottsskogen is Gothenburg's central park, 137 hectares of tranquil beauty southwest of Haga. It's also known as "Castle Park," an excellent spot for the whole family. Many visitors come here to unwind and explore the peaceful parklands and untamed maple, beech, and oak forests.
The park contains cafes, well-designed children's playgrounds, and concert and event venues, including the summer's popular Way Out West music festival. Other popular activities here are roller skating, riding, jogging, and miniature golf.
The park's east side is a beautiful English garden with flowing lawns and walks through old-growth trees. The Gothenburg Museum of Natural History, on the park's outskirts, is a prominent Gothenburg attraction known for its dioramas of creatures from around the world.
There are also aquatic cages where you can find seals and Humboldt penguins.
The free zoo in the park's center, which dates from 1876, is another significant part of the park and features Nordic creatures such as moose, Gotland ponies, deer, and domestic animals such as goats, pigs, and sheep.
Universeum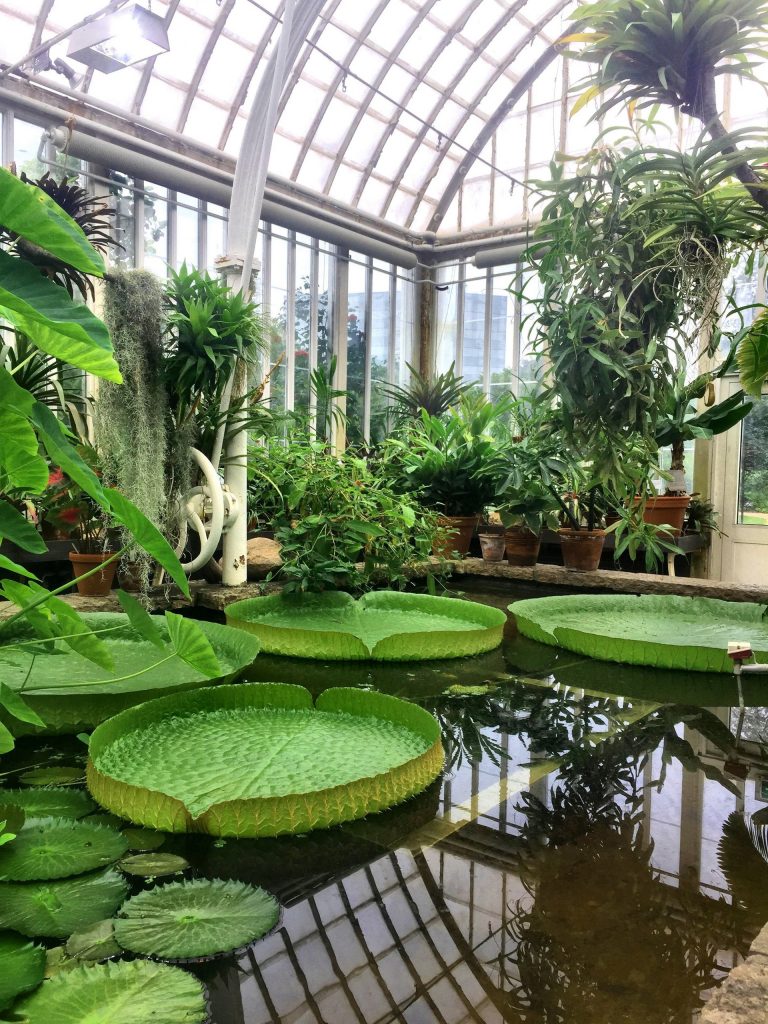 Universeum, located in the heart of Gothenburg, is the largest scientific center in the Nordic countries and a terrific day out for the whole family. It is an attraction that handles scientific themes in an entertaining, child-friendly manner and features many animal exhibits spread across seven floors.
The centerpiece is the Ocean Zone, a massive ocean tank populated by sharks and tropical species, and a touch tank where kids may feel the backs of rays.
You can also explore the indoor rainforest or go on a safari to get up and personal with lizards, birds, insects, sloths, and numerous monkey species.
The "Kalejdo" exhibition, where youngsters can learn about criminal science, the cosmos, and how lasers operate, takes a radically different approach, as does "Explora," a type of experiment zone using cutting-edge technology. Other enjoyable activities include visiting the space museum and the job lab, where children may dress up and try various occupations.
Skansen Kronan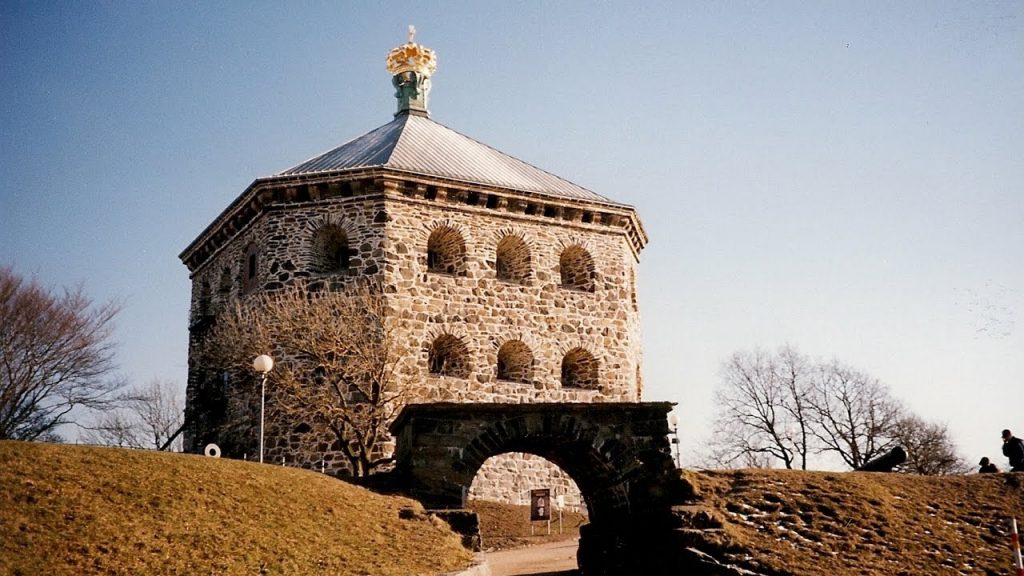 Skansen Kronan fortress, a short walk from the city's old Haga quarter and up a steep flight of stairs, offers a taste of Swedish history and breathtaking city views. The fortification was completed in 1697 to guard against projected Danish assaults from the south. However, Gothenburg was never assaulted in this manner, and the cannons within have remained inactive for decades.
Previously utilized as a prison and military museum, the stronghold now houses a restaurant and meeting center. The tower can only be seen outside because it is now reserved for functions and serves as a backdrop for summer concerts.
A summer café is located next to the fortress amid ancient army barracks. Please sit and indulge in one of their handcrafted pastries or ice cream. Don't miss out on the spectacular views of the city and harbor from the hill.
Gothenburg Museum of Art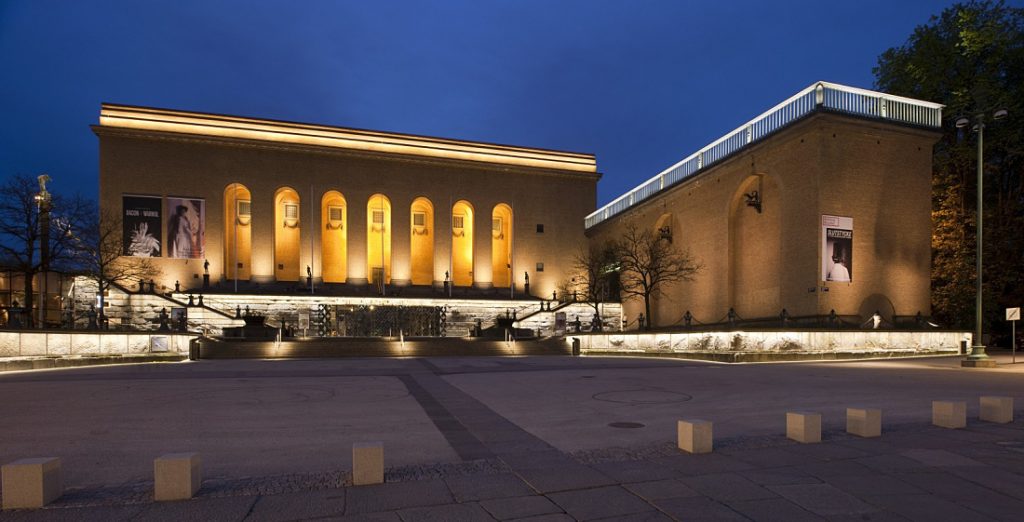 Gothenburg's huge Museum of Art, regarded as one of the finest art collections in Northern Europe, spans the 15th century through contemporary pieces. The distinguished museum opened for the International Exhibition in Gothenburg in 1923.
There is an appropriate emphasis on Sweden, but the collection of foreign artists is also represented. So, You can come to admire paintings from the 1400s to the 21st century throughout Europe. However, the museum's fame stems from its collection of 19th-century Nordic art by well-known artists such as Edvard Munch, Peder Severin Kryer, Bruno Liljefors, and Anders Zorn. The French group is also highlighted by the masterpieces of Gauguin, Picasso, Monet, Chagall, and van Gogh. There are also works by van Dyck, Rembrandt, Rubens, and Jacob Jordaens for Renaissance and Baroque fans.
Feskekôrka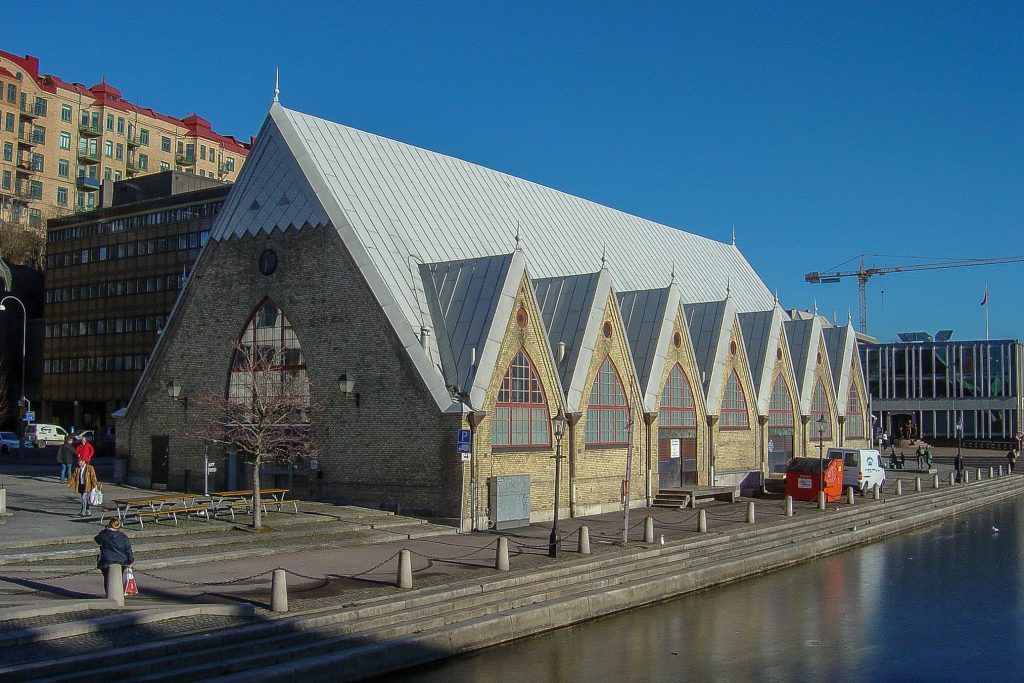 The Feskekörka (Fish Church), located on a canal in central Gothenburg, is named because of its uncanny resemblance to a church. Still, inside, you'll discover a lively fish market and seafood eateries.
Norwegian Stave Churches and medieval Gothic architecture inspired the shape of this building. The market was opened in 1874 and was a technological marvel at the time, with no pillars and a roof supported by sturdy beams.
This should be your first destination for day-caught ocean-fresh seafood and shellfish.
There are also two highly-rated restaurants, a few takeout alternatives, and even a stall that will shuck your oysters and pair them with wine.
Gothenburg Cuisines
Gothenburg may be known for its fish and seafood, but this coastal city has more to offer than just that. So, try out the following Gothenburg dishes while you are exploring the city;
Shrimp Sandwich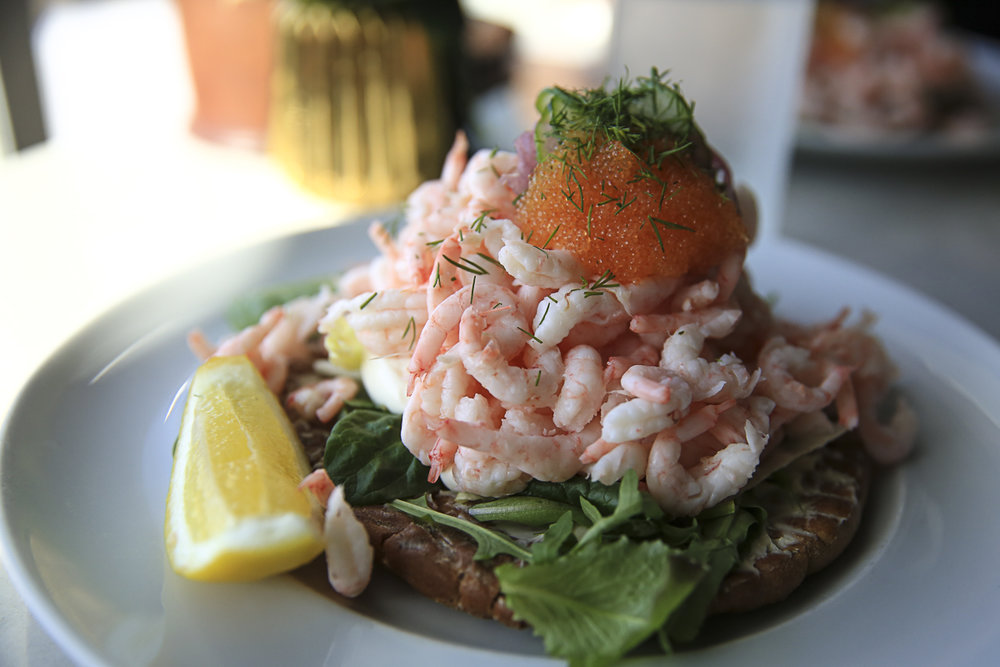 A Shrimp sandwich is the essential must-try food in Gothenburg. This exquisite delicacy is so widely available that you can even buy it in supermarkets if you need a quick nibble on your way to a business meeting or want to eat lunch in the park.
Halv Special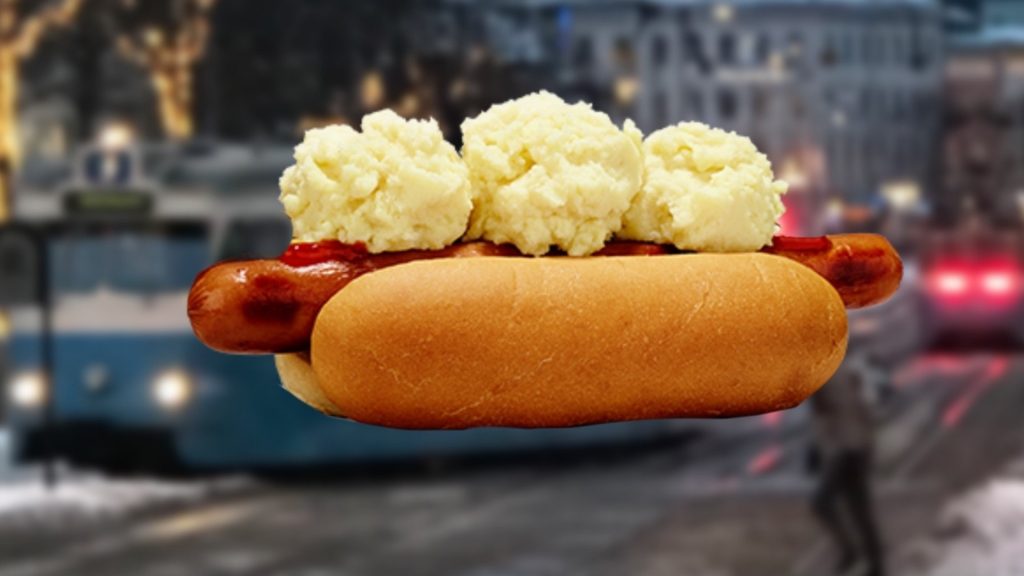 Gothenburg is such a unique city that even its hotdogs stand out. The Halv Special is a hotdog with mashed potatoes on top. Hel Special, on the other hand, is for the truly hungry. Hel Special is the same as Halv but with two sausages instead of one. Halv is Swedish for "half," whereas Hel is for "whole."
Mackerel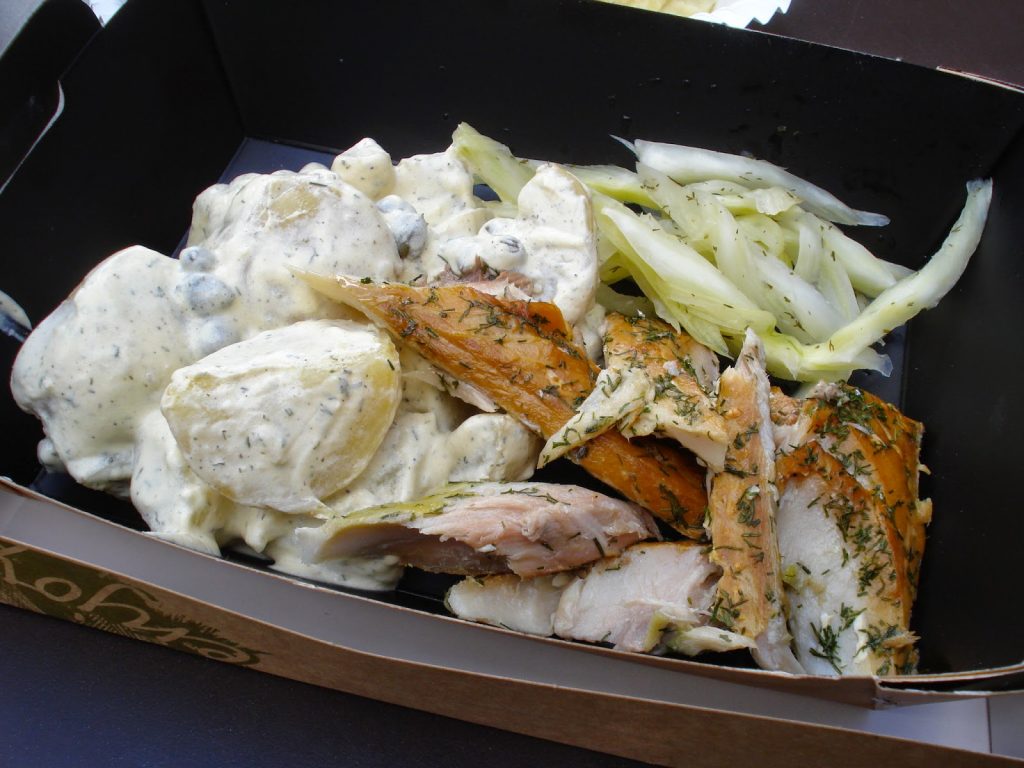 Mackerel, a green and blackfish, is another popular marine food in Gothenburg. Mackerel is typically served smoked and tastes delicious, so keep an eye out for it on the menus of Gothenburg's fish restaurants.
Cinnamon bun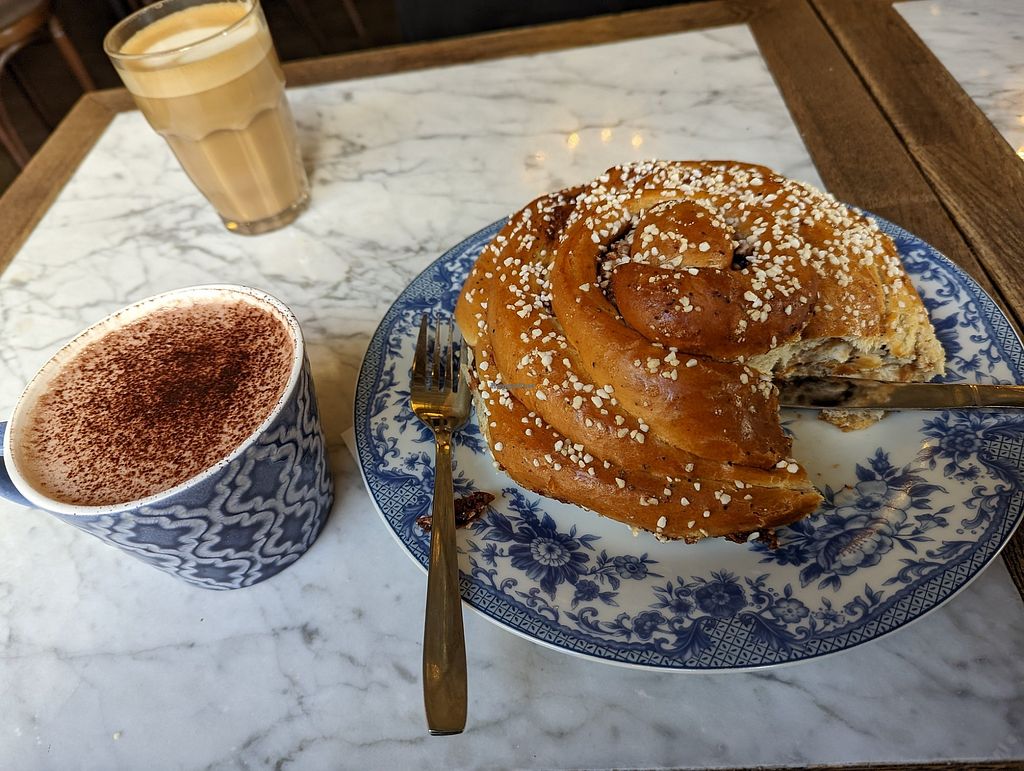 We understand that this is not a Danish pastry, but it is as delicious. Most Swedes eat these (in large quantities) with their Fika, Swedish coffee, or coffee break, so we recommend eating them traditionally for the finest experience.
Hönökaka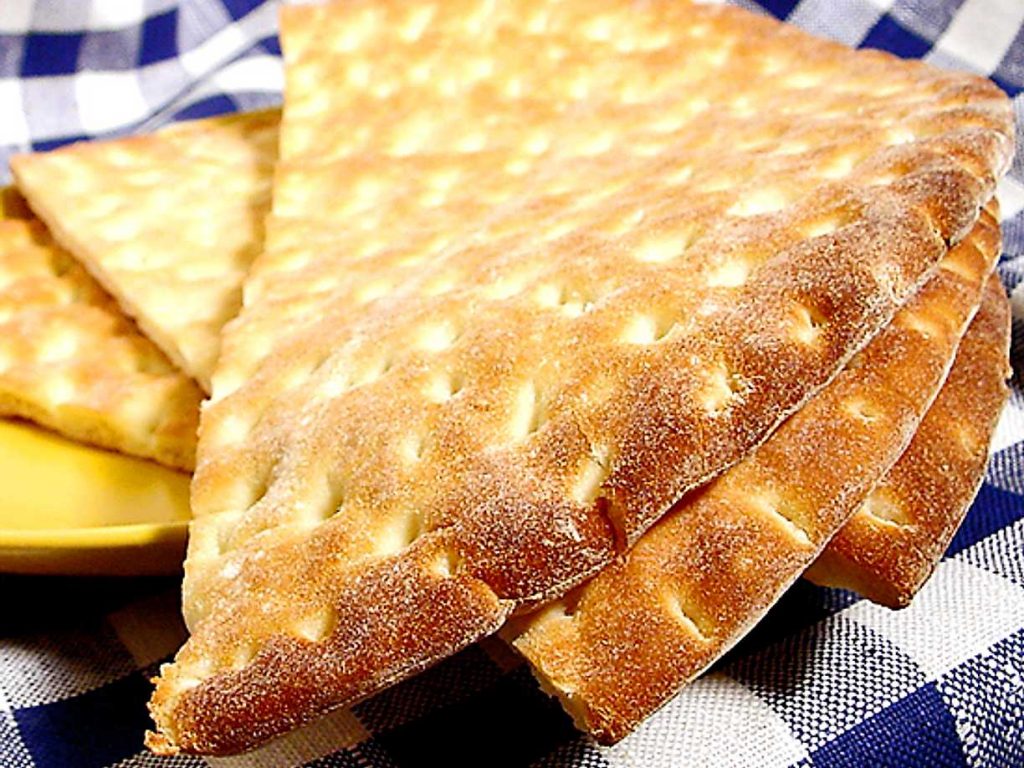 Hönökaka is another food worth eating in Gothenburg. It was created on Hönö, an island in the Gothenburg Archipelago, from where it took its name. It's a flat soft white, pierced sweet bread in the shape of a circle, but sold in half, and it's available in practically any shop in the city.
So, taste the Gothenburg dishes from the following restaurants, food markets, and bars;
Järntorget
The Market Hall (Stora Saluhallen)
Gothenburg Nightlife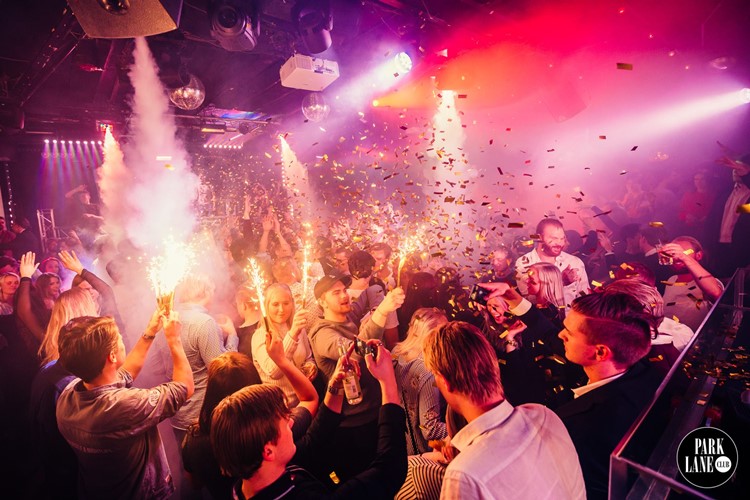 Gothenburg's nightlife attracts a diverse demographic, ranging from club youth to office professionals. Avenyn's main avenue is full of restaurants, clubs, and pubs. You can find the alternative side of nightlife, focusing on music and culture, around the square Järntorget, in the streets of Lnggatorna, and the Linné neighborhood.
So, hop into some of the following during your visit to get the experience of Gothenburg nightlife;
Pub and restaurant with a large selection of beers and traditional pub fare. Olrepubliken has roughly 30 varieties of beer on tap and another 200 in bottles. There is also a large assortment of whiskey, and aside from the fantastic selection of beers, the inviting and colorful atmosphere keeps residents and visitors coming back.
Pix made up of two linked glass canisters, glow in the dark near Grönsakstorget with its fantastic street art vibe. It is a meeting place with worldwide influences, as evidenced by its well-composed Basque pintxos and hip decoration of modern street art created by illustrators worldwide.
Yaki-Da, located in the center of Gothenburg, is a club with several faces, including a patio, two dance floors, and a coffee bar stretched across many stories. In the fourth story, a restaurant is also in a converted attic. The friendly vibe and fantastic music mix draw in a broad crowd.
Basque is an excellent San Sebastian-style "criteria" and pintxos bar, previously a secret underground pub known as Bao (only accessible through the neighboring Puta Madre). Patrons love it for its over 250 beer choices, authentic Basque cider, self-serve tapas at the bar, and its distinctive ambiance and decor, which still preserves features of its previous version.
Where to stay in Gothenburg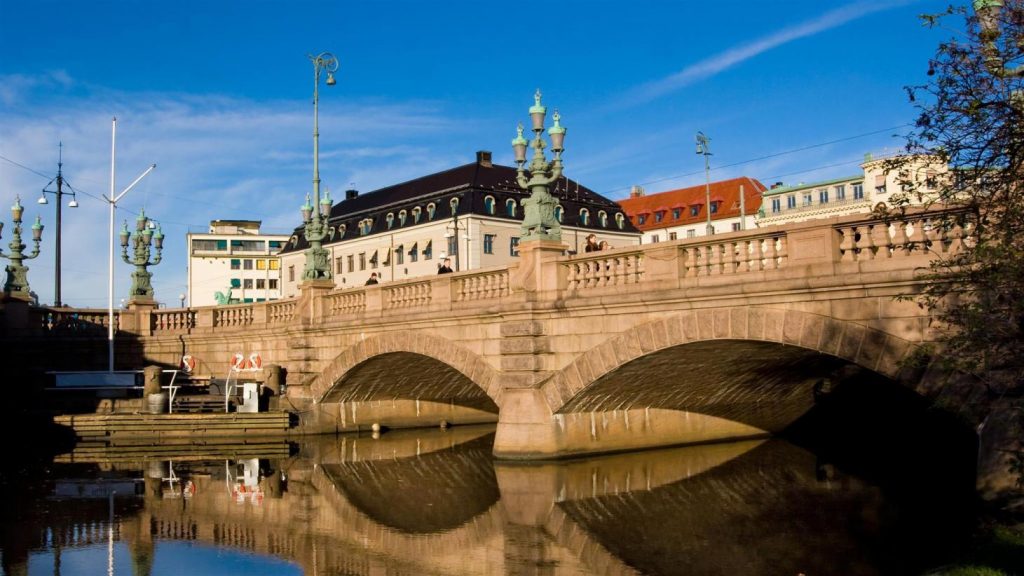 The attractions of Gothenburg are not only in one region, but public transportation is excellent, and many are within a 10- or 15-minute walk of one another. The most convenient hotels for travelers are those in the city center, between the rail station and the Magasinsgatan shopping district, and a short walk from the floating ship's museum.
However, we picked the following accommodations from the whole area of Gothenburg, So you can choose one of the next as your accommodation in Gothenburg by considering your interest and budget;
Luxury Hotels
Upper House
Hotel Pigalle
Dorsia Hotel & Restaurant
Hotel Pigalle Gothenburg
Clarion Hotel Post
Mid-Range Hotels
Hotel Vanilla
Gothia Towers
Hotel Bellora
Scandic Rubinen
Sure Hotel by Best Western Allen
Best Western Plus Hotel Waterfront Goteborg
Dockyard Hotel
Radisson Blu Riverside Hotel Gothenburg
Hotel Riverton
Budget Hotels
City Hotel Avenyn
Linneplatsens Hotell & Vandrarhem
Goteborgs Mini-Hotel
Sure Hotel by Best Western Center
 Hotell Barken Viking
Spar Hotel Majorna
Gothenburg City Details
Gothenburg Map
You can easily find the map of Gothenburg from this link.
Get Around in Gothenburg
Gothenburg is a very walkable city; traveling around is often relatively straightforward. However, suppose you're doing a lot of sightseeing or want to see some Swedish countryside. In that case, it's worth getting familiar with Gothenburg Public Transportation, which includes an extensive bus, tram, and ferry network.
Västtrafik, a council-owned company, operates the entire system. This means that switching between types of transportation isn't too tricky.
Trams
Trams are the most convenient mode of transportation for most travelers inside Gothenburg's city area. They stop at various locations throughout the city center, outside museums, restaurants, and hotels.
Over a dozen numbered lines crisscross the city and extend into the suburbs. Generally, you won't have to wait more than 10-15 minutes for a tram, though remember that services are much less frequent at night. Delays are possible, but they are surprisingly uncommon.
Keep an eye out for your next stop once you've boarded. Because trams do not always stop if no one is waiting to board, you must notify the driver that you wish to exit. Pull on the chain along the top of the windows or press one of the red buttons inside the tram. A red light with the word "standard" signifies that the tram will come to a stop.
Buses
The bus lines in Gothenburg do a decent job of filling in the gaps left by the trams. They also run beyond the center, allowing access to some locations.
Unfortunately, taking the bus around Gothenburg is not as simple as using the tram. The biggest issue for visitors is that you cannot pay for your ride with cash or a credit card on board. Thus you must use one of the other payment options listed below.
Boats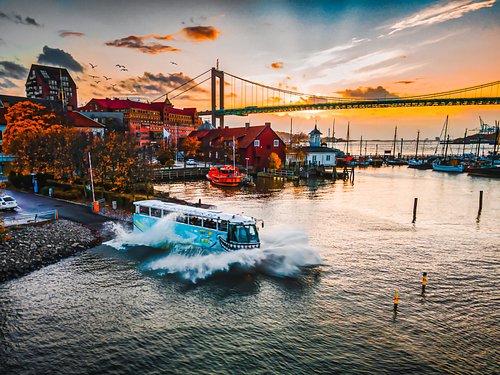 One of the best aspects of Gothenburg's public transportation system is that it makes the picturesque islands on the west coast easily accessible.
In the region, more than 18 public ferry routes are in service. The most valuable services go from Saltholmen to the southern Archipelago's islands and the inner-city route that crosses the Göta River between Lilla Bommen and Hisingen. These are open all year, even when it's icy.
Bicycle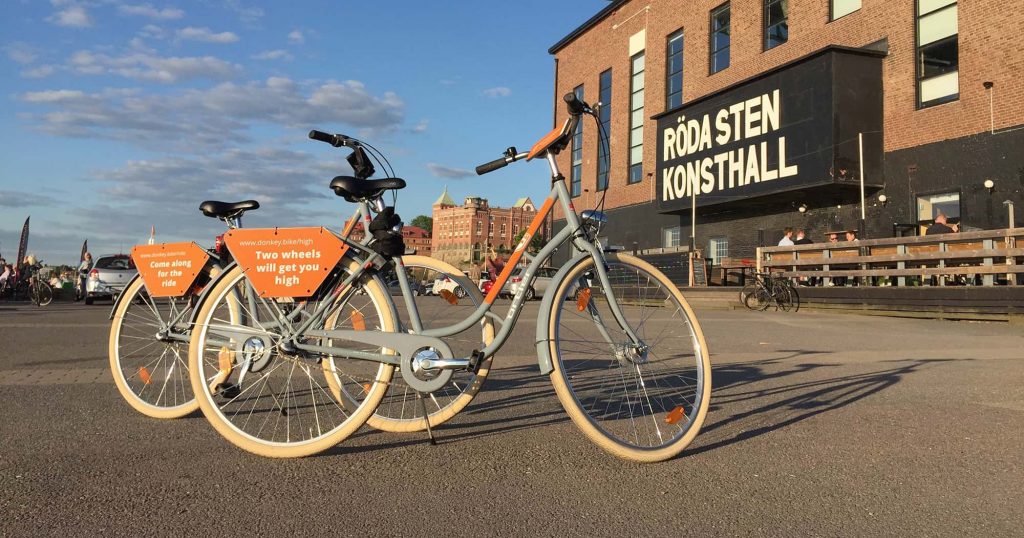 Cycling is an alternative mode of transportation for those who do not enjoy walking. Cykelkungen, located in the city center, rents bicycles. If not, you can inquire at your hotel's reception, which will also be able to identify a bike for you.
So, as mentioned earlier, we recommend you use a combination of walking and a tram to get around this lovely city. If not, there is always the Taxi.
Paying for your trip
Gothenburg's public transportation is reasonably expensive. An average trip to the city center will cost you roughly 28 SEK.
Gothenburg City Card – So you can purchase a Gothenburg City Card, which allows you to visit hundreds of sites throughout the city. You will already have free access to the public transportation system. You may ride as many times as you like within the time limit given on the card. It's unnecessary to 'check in' with this card; show it if asked.
Cards and cash – You can purchase a single tram ticket with cash or a credit/debit card. For trips within central Gothenburg, dial 'Gbg Vuxen' and either drop coins into the bowl at the top or swipe your card in the scanner.
Conclusion 
With stunning views and sea breeze, enjoy the great history of Gothenburg by walking along the cobblestoned streets. Try a journey on a Paddan Boat Tour, explore budget-friendly attractions, and enjoy the free garden society of Gothenburg.
So, we are sure that your trip to Gothenburg gives you more than what you expect from it with our guide.
 FAQs
What's Gothenburg famous for?
Gothenburg is famous for Skansen Kronan, Volvo Museum, Gothenburg Botanical Gardens, Haga, Fish Church, and Gothenburg Archipelago.
Do they speak English in Gothenburg?
Yes, most Swedes speak English.
Is Gothenburg worth visiting?
With its stunning attractions and many must-see locations, Gothenburg is a worthy destination. Also, it is a cheaper and less crowded city with friendly people and seafood.
Does it snow in Gothenburg?
Winters in Gothenburg are milder than in the north of Sweden, yet snow is common, and there is often lots of it.
Is Sweden friendly to foreigners?
Yes. Swedish people are friendly and helpful to tourists.
Can you survive in Sweden with English?
Yes, you can live in Sweden speaking English.
How many days do you need in Gothenburg?
It depends on your plan. But two days will be enough if you only explore the city.
Is Gothenburg good for nightlife?
Yes, Gothenburg has fabulous nightlife, and it is a vibrant city both during the day and at night, with plenty of fantastic places to drink and try different cocktails, as well as some great food.
People also viewed:
Visit Sweden: Explore the Beauty and Culture of Scandinavia's Gem
New Ryanair Summer Destinations From Sweden
Don't Miss Out! Fabulous Places to Visit in September Before Summer Ends