The Old town, known as "Gamla Stan", is home to the 13th-century Storkyrkan Cathedral, the Kungliga Slottet Royal Palace, and the Nobel Museum, which concentrates on the Nobel Prize. As there are several islands in the city, ferries and sightseeing boats transport travelers between the islands.
Due to having many waterways and lakes, this city is also called " Venice of the North". Water makes up one-third of the territory within the municipal borders, while parks and woodlands make up another third. As a result, Stockholm is one of Europe's healthiest cities and a fantastic location to visit.
The city's development brings more modernity to the city by the day. So, the city is becoming a wonderful destination for all types of travelers.
This city knows how to make a holiday magical and memorable, from mind-boggling attractions to breathtaking experiences. So, this is your best option for an ideal non-cliche vacation spot.
Stockholm History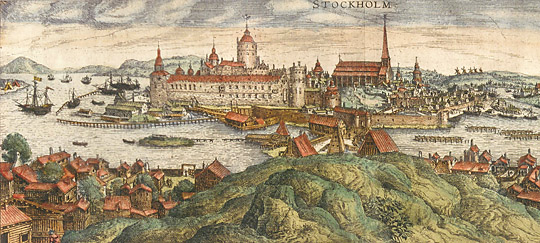 Water makes up one-third of the territory within the municipal borders, while parks and woodlands make up the other third. As a result, Stockholm is one of Europe's healthiest cities and an excellent location to visit.
Stockholm was founded in 1252 and was developed mainly by the Swedish ruler Birger Jarl. As a result of a commercial arrangement with the German city of Lübeck, it expanded rapidly. This agreement guaranteed Lübeck merchants exemption from customs duties and the opportunity to settle in Sweden. In 1436, the city was officially designated as Sweden's capital. After years of battle between the Danes and Swedes, Gustav I Vasa rescued Stockholm from Danish dominion in 1523.
Stockholm grew fast in the mid-17th century when Sweden briefly became a major power. The city became an independent administrative unit after the central government agencies were relocated there.
With the introduction of municipally regulated cleaning (1859) and sanitation (1861), a new period of development began in the nineteenth century, contributing to a rapid increase in population.
Stockholm is Sweden's most important educational center, home to Stockholm University, founded in 1877, the Royal Institute of Technology, established in 1827  and the Caroline Medical Institute.
How to reach Stockholm
By Plane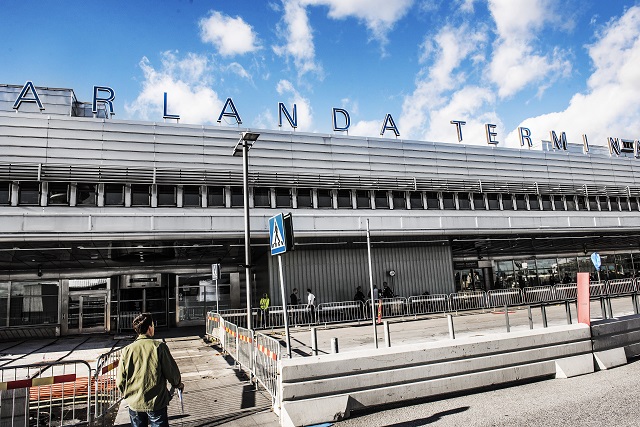 Arlanda airport is the major international airport in Stockholm and it is well-connected to major cities in Europe and the United States of America.
From the Arlanda Airport, you can use Flygbussarna (air shuttle) to go to the city terminal. It takes approximately 35 to 45 minutes to go from Arlanda to City Terminal. These buses depart every 10 to 15 minutes.
Flixbus are the green buses that will take you anywhere. You might have seen them from time to time. It takes 35 to 45 minutes to go from Arlanda to City Terminal. These buses depart every 15 to 30 minutes. Check the schedule online.
The Arlanda Express is a special train that goes from Stockholm to Arlanda. The time duration is 18 minutes and the train departs every 15 minutes.
By Rail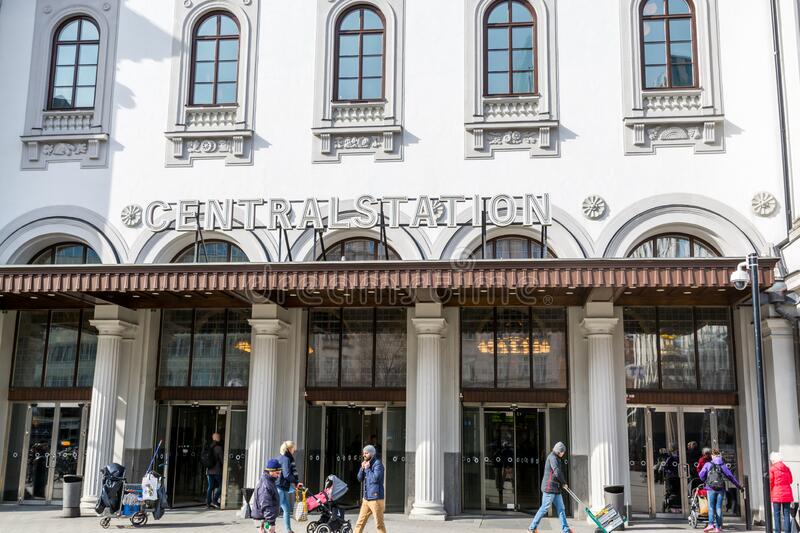 Copenhagen, Oslo and Narvik are some of the international cities connected to Stockholm through a rail network.
By Boat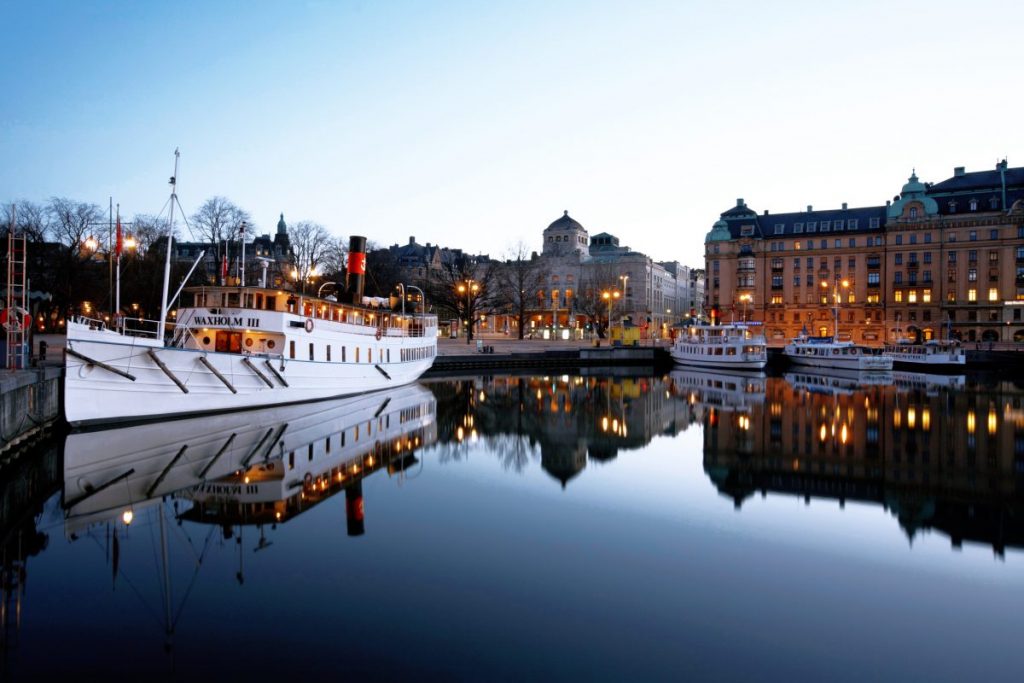 You can also get to Stockholm through waterways as the water network is quite extensive and it ranges up to Finland, Estonia and Helsinki.
Don't get on expensive express trains or coaches from Arlanda airport to the city center.
Use the public transport system. The whole journey to central Stockholm can be covered on a single ticket, which you can buy on the SL app. 
 Stockholm weather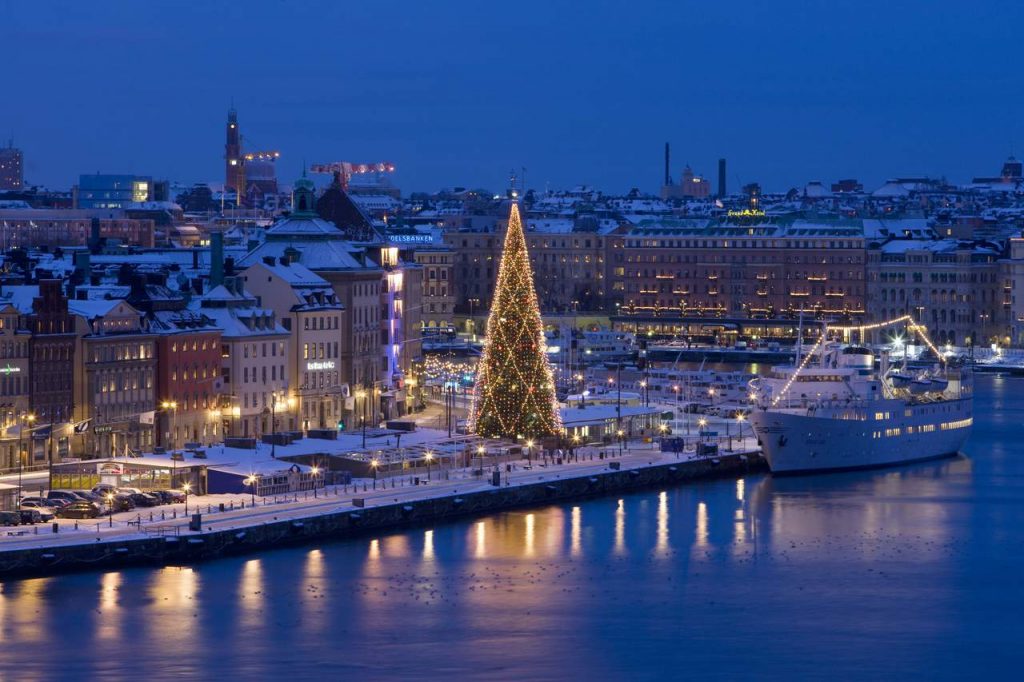 The climate in Stockholm is pretty continental, with chilly winters and average temperatures a few degrees below freezing and mild to pleasantly warm summers.
Stockholm winter is cold; the average temperature falls below freezing (0 °C ) from December to February and usually rises above freezing in March. However, the weather fluctuates widely depending on the meteorological situation. When moderate Atlantic Ocean currents prevail, temperatures can rise above freezing even in January, and rain can fall instead of snow.
The weather is changeable in the short spring of April and May, with the first balmy days and the return of chilly weather. It can still snow in late April and get chilly in May. Still, it can also get warm, sometimes in late April, but more commonly in the second half of May, when an anticyclone moves over Scandinavia, bringing a few early summery days.
During the brief spring months of April and May, the weather can be unpredictable, with the first balmy days followed by the return of cold weather. It can still snow in late April and get chilly in May. Still, it can also get warm, sometimes in late April, but more commonly in the second half of May, when an anticyclone can travel over Scandinavia, bringing a few early summery days.
Summer, from June to August, is a mild or pleasantly warm season, with highs in July and August around 22/23 °C and very long days. June is slightly colder, although it has the year's longest days.
Hot spells are becoming increasingly often as a result of global warming. However, because the temperature might drop below 10 °C even this season, it can be very cold or even cold at night.
Autumn, which lasts from September to November, begins cool and rainy, then gradually grows colder and grayer as the days shorten. The temperature is barely above freezing in November, and the first snowfalls usually fall during this month.
Summer, from June through August, is the ideal time to visit Stockholm because it usually is nice. However, it can occasionally rain. July is the warmest month, but June is frequently the sunniest and has the longest days (since the summer solstice is on June 21).
Things to do in Stockholm
Wander around Old Town Stockholm: Gamla Stan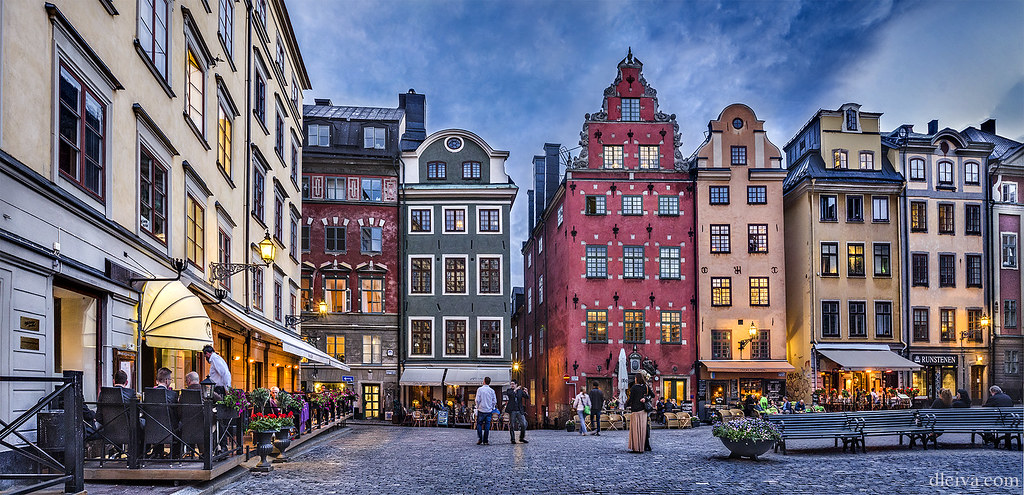 Gamla Stan (Old Town) is a living museum in its own right, dating back to the 1200s and full of must-see landmarks, attractions, cafés, authentic eateries, and boutique shops. For many, this is the first stop on their journey of discovery, and with reason.
The Old Town of Stockholm is on the island of Stadsholmen. Gamla Stan is the informal name for Staden mellan broma, which means "the town between the bridges."
The historic and narrow cobbled lanes of Stadsholmen, located on the small island of Stadsholmen, give off a medieval vibe and are lined with souvenir stores, bars, and restaurants.
Gamla Stan is full of tiny cobblestoned streets, but the tiniest of all is Mårten Trotzigs Gränd, which is just 90cm wide.
If you travel in the winter, don't miss the magnificent Julmarknad Christmas Market, which is like being in a real-life fairy tale. The Stockholm Cathedral (Storkyrkan, or Stockholms domkyrka), Den glyden freden – a restaurant in operation since 1722, the Nobel Prize Museum (Nobelmuseet), and the Royal Palace are all here and these are the top tourist spots in Stockholm.
If you go to the Royal Palace, often known as Stockholm Palace, make sure to see the changing of the guard.
So, the Gamla Stan is one of the free sites to visit in Stockholm to explore the city's historical riches.
Visit the Vasa Museum
The majestic 64-gun Vasa battleship sank on its first day of sailing in 1628. It was rescued 333 years later, in 1961. It is displayed at the Vasa Museum, the main attraction of Stockholm's brilliant Vasa Museum (Vasamuseet). This museum is the pride of the Swedish Imperial fleet.
This is the most visited museum in Sweden and more than one million people a year come here to enjoy the different exhibitions and watch the movie on the ship's history. Apart from that, various other historic vessels can also be found on-site, including an icebreaker, a lightship, and a torpedo boat.
You can visit Vasa Museum for free if you own a Stockholm Pass tourist card.
Explore the  Djurgarden Island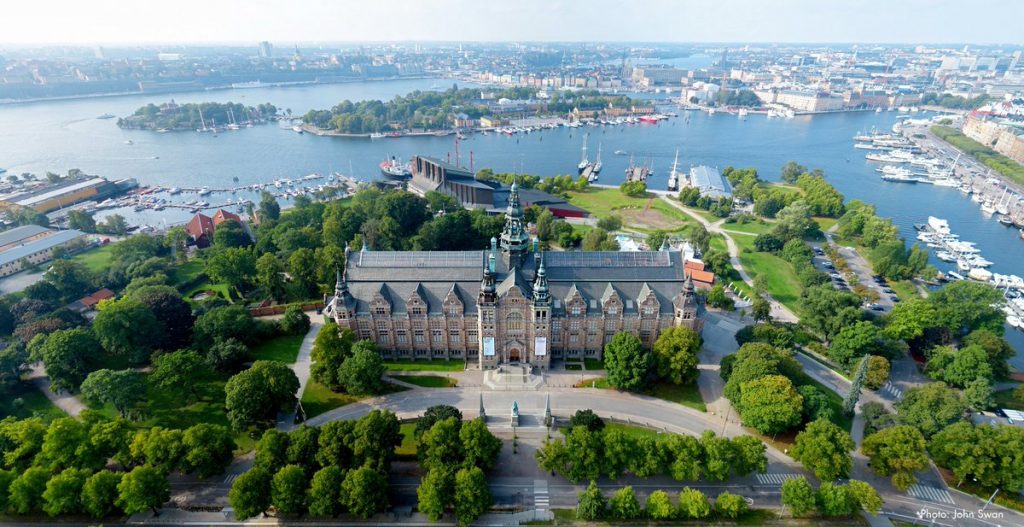 Djurgarden island in central Stockholm is where you can enjoy the beautiful nature of Sweden while visiting the greatest museums in Stockholm. Djurgrden's quiet waterside and wooded pathways are unmatched, proving that Stockholmers are enamored with nature.
The island is accessible by foot, ferry, or bus and over 10 million visitors come here each year to admire this most famous tourist attraction of Stockholm. As mentioned earlier, Djurgarden is home to the Vasa Museum, Abba the Museum, Grona Lund amusement park, yacht harbors, meadows, woodlands, walking trails, Skansen, the world's oldest open-air museum, and ancient buildings such as Rosendal Palace.
Also, Djurgarden Island has pleasant cafés, restaurants, snack bars, and hotels where you can have your meals. But remember, these food options are pricey.
If you like, you can rent bicycles to explore the forest trails or, if you're feeling adventurous, take to the waterways in a canoe. Also, it is a fun way to arrive by ferry from Gamla Stan or Slussen, both of which are on the T-Bana.
This link will help you to find more information to plan your visit to Djurgarden island.
Scroll around Skansen Open-Air Museum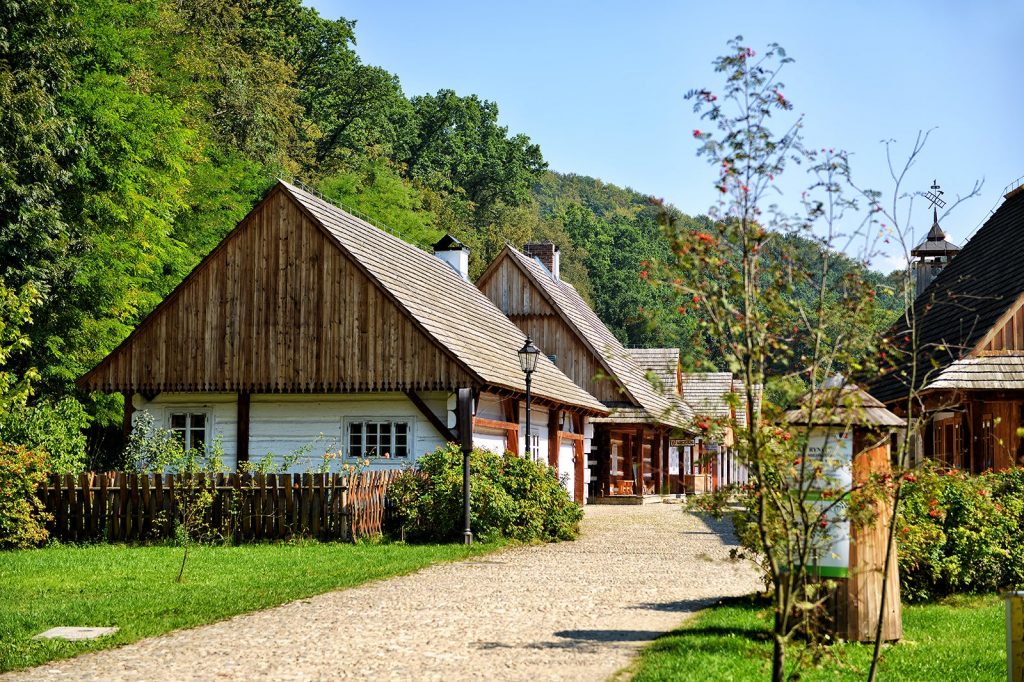 You can find Skansen, the world's oldest open-air museum (1891), on the island of Djurgrden, It is a fantastic destination for families, especially those with young children.
This is a miniature version of Sweden and a home to Stockholm's only zoo, which features animals native to Sweden, including moose, bears, lynxes, wolves, and seals.
More than 150 different structures and dwellings from around the country were collected and reassembled here. Distinct town districts, including manor residences, a bakery, the stunning Seglora timber church, and pottery, are brought to life by costumed employees.
Apart from that, this place boasts spectacular views of Stockholm and traditions like the Midsummer, Walpurgis and the Lucia, which are majorly celebrated in Skansen.
Visit the Royal Palace of Stockholm (Sveriges Kungahus)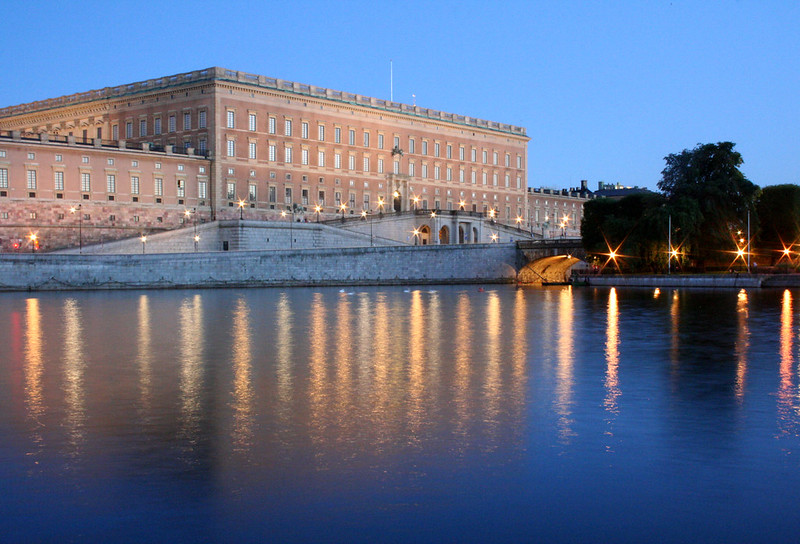 You can witness one of Europe's largest palaces by visiting the Royal Palace of Stockholm. This massive palace houses the majesty monarch of Sweden and has approximately 600 rooms. The palace has Italian Baroque style and houses antiquities, weapons, and regal costumes.
This Royal Palace is on the outskirts of Gamla Stan and is the official residence of the King of Sweden. Certain parts of the palace are open to visitors.
The Royal Palace is open to the public for a charge or for free with the Stockholm Card. This link helps you to have important details on the palace.
You can see the daily guard change known as The Royal Guards Ceremony, which takes place in the palace's outer courtyard, and begins at 12:15 pm each day (1:15 pm on Sundays).
Do you know that Stockholm is home to three UNESCO World Heritage sites: the Royal Palace at Drottningholm, Skogskyrkogården (The Woodland Cemetery) and the Birka archaeological site
Visit ABBA The Museum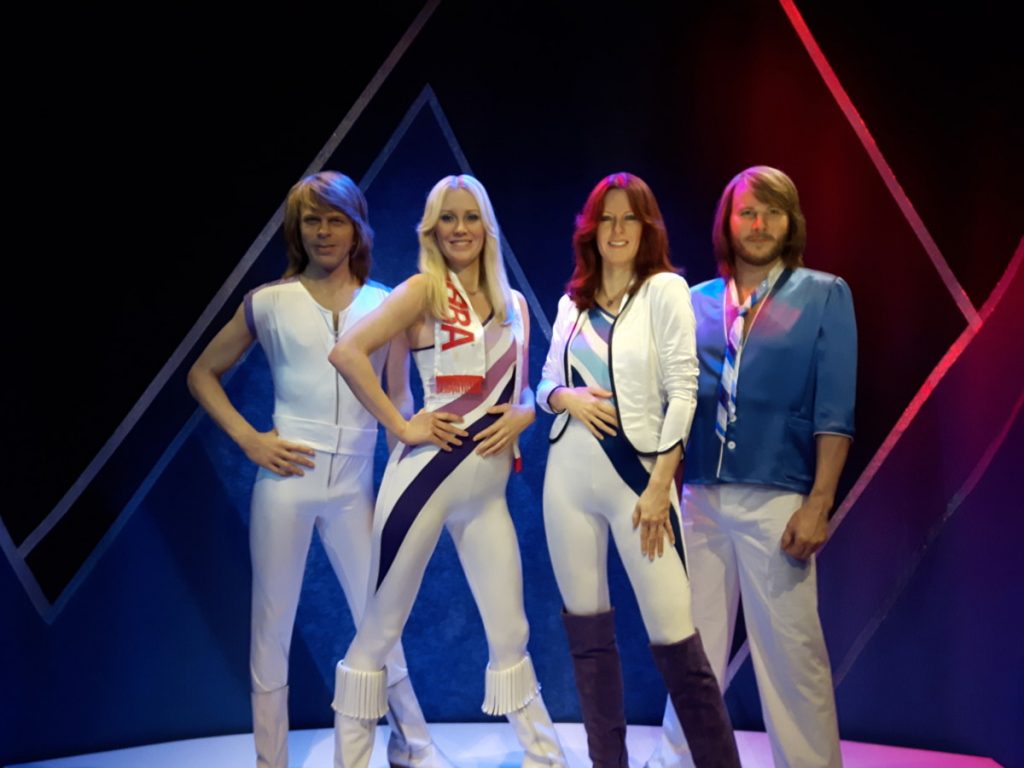 ABBA The Museum (2013) is one of my favorite museums in Stockholm. The museum houses everything about Sweden's most successful music band of all time, that was a big contribute to the international spread of pop music.
When it comes to ABBA The Museum, is dedicated to Sweden's most famous pop music group, ABBA, which consisted of Agnetha, Björn, Benny, and Anni-Frid. The museum has preserved everything linked to the band, including stage costumes, equipment, memorabilia, and an interactive exhibition at the Swedish Music Hall of Fame.
Visitors can witness virtual versions of themselves dressed in the band's most memorable ensembles and dance and sing along with Agnetha, Björn, Benny, and Anni-Frid.
Other highlights include a visit to a reconstruction of their recording studio, where you can try your hand at remixing some of their most popular songs, and the one-of-a-kind experience of seeing Benny's original piano, which appears to be playing itself but is actually controlled by the star from his home.
An exciting virtual helicopter ride is also available, as is the Waterloo exhibit, which accurately recreates the band's winning performance at the 1974 Eurovision Song Contest in Brighton, England.
See Historic Stockholm City Hall (Stadshuset)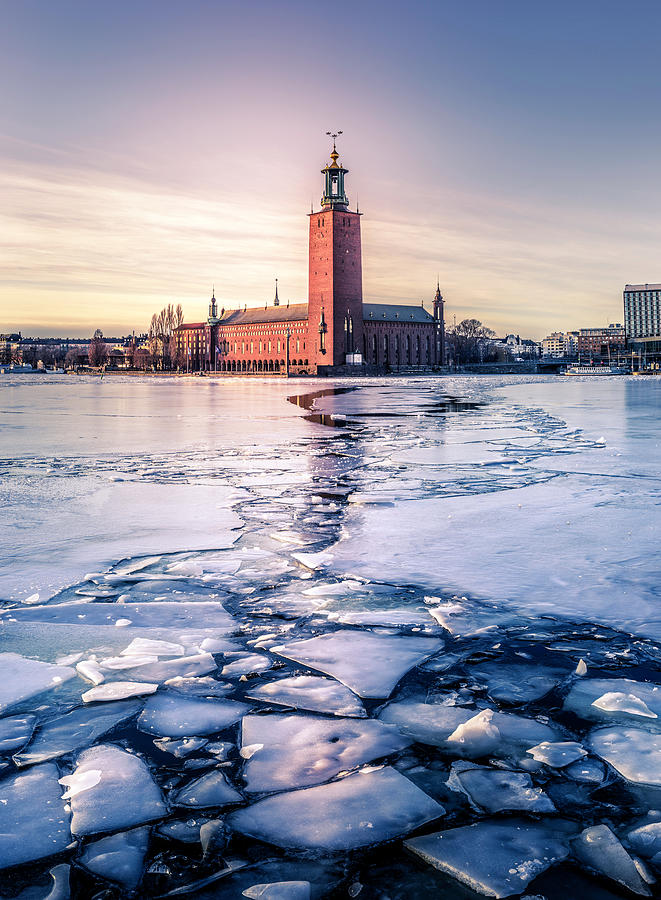 Stadshuset (City Hall) is more than just a collection of government offices. It is a famous tourist destination in Stockholm. It houses an expensive restaurant, Stadshuskällaren, and hosts the Nobel Prize dinner.
Being the site of the Nobel Prize Banquet, held annually on December 10th, makes this location renowned and a must-see destination in Stockholm. This red brick edifice, built in 1923, is a live example of National Romanticism which consists of the Blue Hall, which has Scandinavia's largest organ with 10,270 pipes, and the Golden Hall, which contains 18 million mosaic tiles depicting Swedish history.
The only way for visitors to enter the hall is on a guided tour. Throughout the year, they are in English, in summer, and sometimes in Spanish. The tower bell is also available for visits.
Admire the Museum of Modern Art – Moderna Museet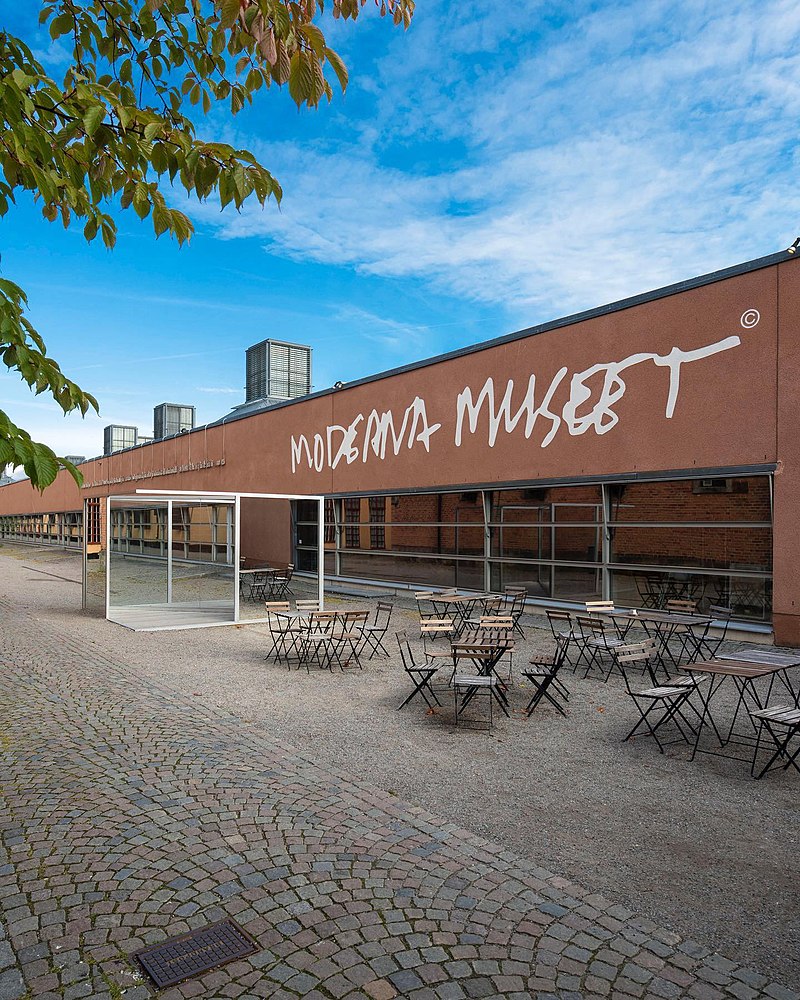 The Moderna Museet is an excellent venue to see some of Europe's most important masterpieces by painters such as Picasso, Dali, and others. If you are an art-lover this place will surprise you, since you can find everything from modern classics to contemporary art.
The museum's collection includes video, photography, drawings, prints, and amusing outdoor sculptures, as well as modern classics and contemporary art.
Rafael Moneo, a Spanish architect, constructed Moderna Museet on the lovely Skeppsholmen island. The museum has a world-class temporary exhibition program, a children's workshop, a shop, a library, and a lovely restaurant with views of Djurgrden and Strandvägen. There are guided tours available. Malmö is home to the museum's second gallery.
With nearly 100 museums, Stockholm has more museums per capita than almost anywhere else in the world.
Spend a day trip in the Archipelago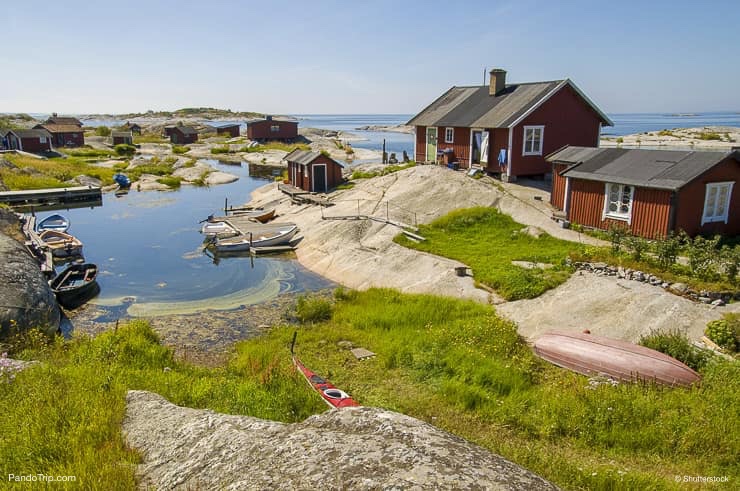 From the nearest Fjäderholmarna islands, 30 minutes by boat from the city center to the most remote of the almost 30,000 islands that occupy the Baltic waters at the Lake Mälaren estuary.
Also,There are islands with life and islands with nothing. Choose one and spend a day of your vacation on one of the many boat tours available, or choose several islands and spend days traveling from island to island.
Remember that a trip to Stockholm is not complete unless you visit the archipelago.
You can have access to these museums and attractions by buying the Stockholm Pass tourist card.
Cuisines in Stockholm you should try 
Sandwich cake (smörgåstårta)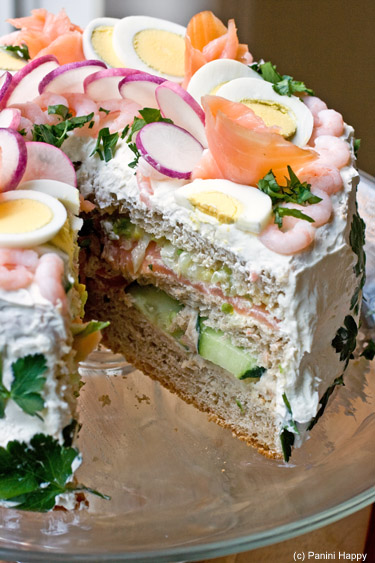 This is a classic buffet dish with endless variations. A Swedish sandwich cake is more than simply bread put in a pile with creamy fillings like shellfish or cold cuts – it's a work of art with vegetables and eggs on top, rolls of cheese, smoked meats or roast beef, dill sprigs and a rainbow of colors. Try one of the charming tiny cafés in Stockholm's fairy tale neighborhood of Gamla stan for some sandwich cake.
Swedish hash (pyttipanna)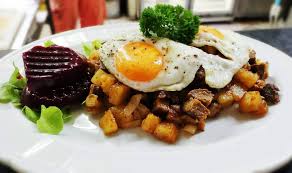 Swedish hash is a hash-like dish that was created as a quick method to use up the week's leftovers. It's made out of diced potatoes, coarsely chopped onion, and little fragments of meat from previous meals. Bacon and meatballs are mainly used and adding a fried egg and some pickled beets makes the dish perfect.
Burger patties with onion sauce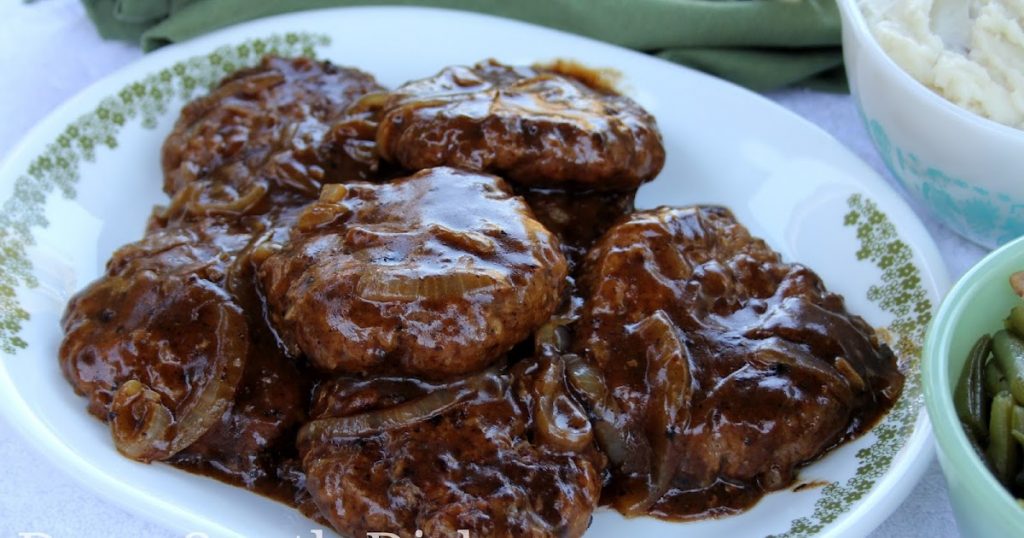 Swedish burger patties (pannbiff) are similar to meals from around Northern Europe, but this does not diminish their significance in classic Swedish cuisine. Beef or pork (or a combination of the two) made with breadcrumbs and milk to produce a small and compact patty in Sweden. The traditional onion sauce, made by adding friend onion and cream to a standard roux, is essential.
Panbiff is a simple dish that is popular in Swedish homes across the country on weekdays.
Swedish potato dumpling (palt)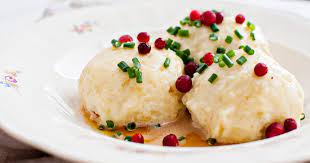 Every culture has its own dumpling, and Sweden is no exception. This delicious northern specialty is mainly made of pork and potato. Raw potatoes are mashed or shredded and combined with flour to form a dough that is then formed into a ball around a succulent pork filling. After that, it's boiled in salt water and eaten with butter and lingonberry jam.
Brown baked beans with pork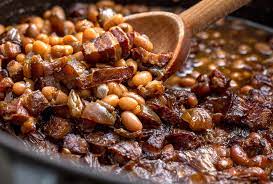 This is a Sweet and sour lunchtime classic in Sweden. Many cuisines commonly associated with Sweden can be found throughout the country, but brown beans are so Swedish that the EU protects their designation of origin. To use the protected title, the beans must be cultivated on the island of Öland.
Restaurants in Stockholm to try these cuisines
Nightlife of Stockholm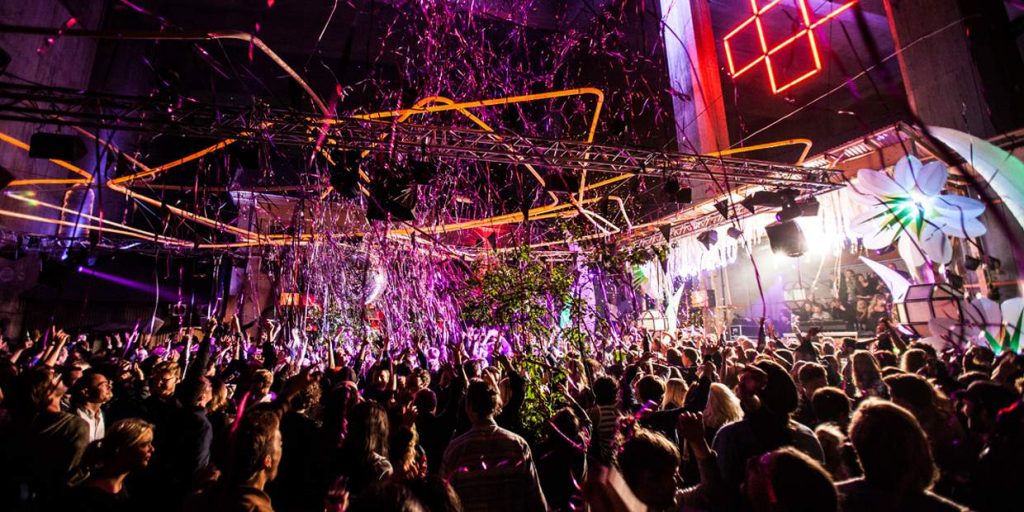 Stockholm is a place that loves to party, so whether you want to sip cocktails or dance till daybreak on a ship anchored in the harbor, it's easy to locate a bustling bar or dance floor.
With some clubs open until 5 am, metro trains running all night every Friday and Saturday, and several pop-up summer clubs launching each year, it's no surprise that the city is home to several big-name DJs.
You can find Stockholm's most exclusive clubs around Stermalm, while more laid-back venues are in the bohemian Södermalm district.
Just check the entry criteria before you arrive, as they vary and can be as high as 25.
So, try some of the following spots to spend your night in Stockholm.
Trädgården (Södermalm)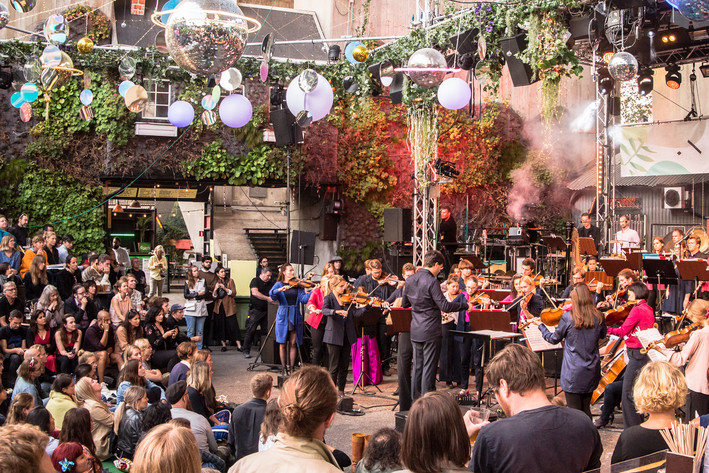 Trädgrden is an ample open space underneath the Skanstull Bridge in Södermalm's trendy area. It's one of Stockholm's most recognizable nightlife destinations. The space presents an open-air dance floor with disco lights and bright decorations. There's also a food shack, ping pong tables, and beer bars.
Kvarnen (Södermalm)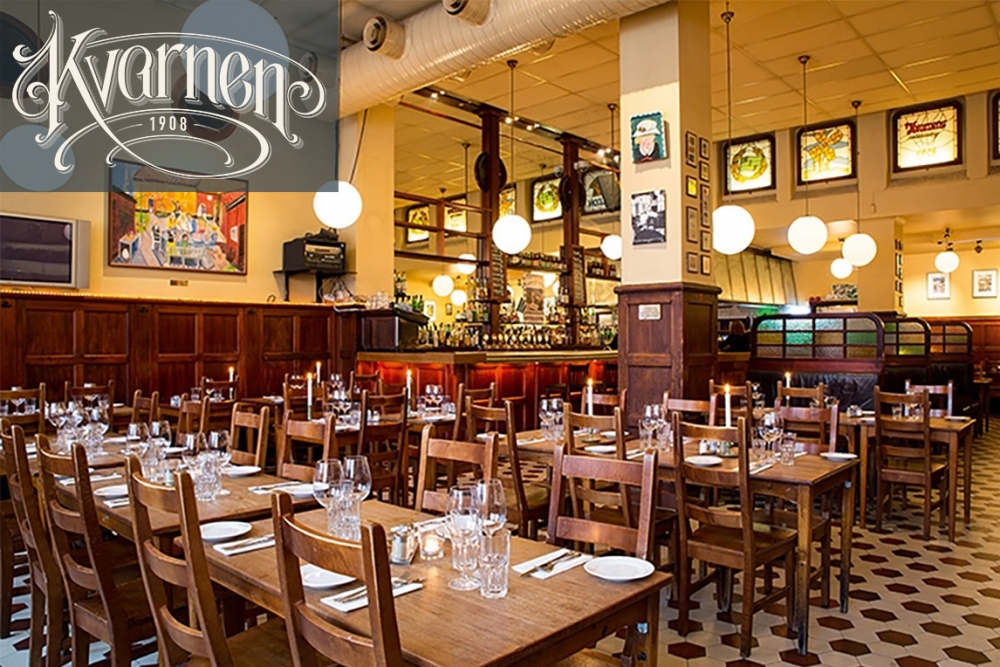 When it comes to nightlife entertainment, Södermalm never fails to surprise. Kvarnen, also known as Le Moulin, is another location worth visiting if you want to enjoy Stockholm's nightlife.
It mostly serves traditional Swedish cuisine, including some of the most fabulous meatballs in town. In the evening, though, this location transforms into a vibrant beer hall that stays up until 3 am. It may not be the best location to go if you're looking for a dance floor with DJs, but it's a great area for drinks with friends. Their trademark is a wide selection of draught beers.
Kvarnen has been in the exact location since 1908 and has kept its original style and décor. Expect huge wooden tables and wall-mounted craftwork. Even if there is a huge line during the weekend, it is well worth the wait.
F12Terrassen (Norrmalm)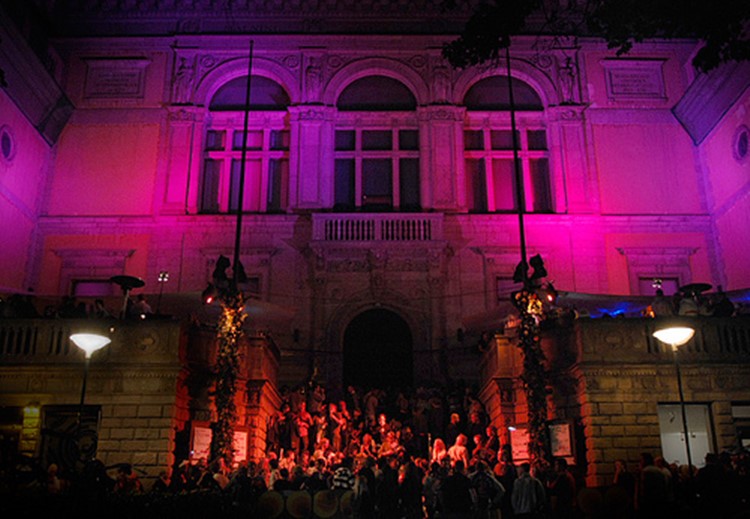 F12Terrassen is the place to go if you want to experience the best of Stockholm's famous summer celebrations. Another outdoor club in the Swedish capital, well-known during the summer. In the high season, it's open seven days a week, so don't be concerned if you have a chance to be there on a Monday night.
Every evening, expect a different style of music, ranging from techno to hip-hop to house. You will also observe a mix of residents and guests dancing on the grand stairs and the two terraces above.
F12Terrassen is in the Norrmalm neighborhood, just minutes from the historical center, Gamla Stan. If you decide this isn't the spot for you, you're only a short walk away from many different bars and cafes. One word of caution: this one is pretty expensive.
Stockholm is becoming a cash-free city. So, get ready for that and bring your bank cards instead of a lot of money.
Where to stay in Stockholm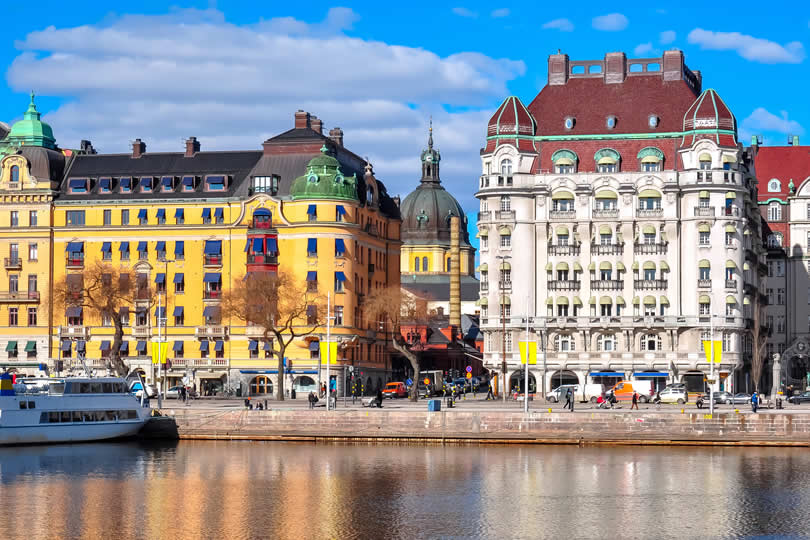 To get the best from your trip, find one of the following accommodations in Stockholm;
Luxury Hotels in Stockholm
Grand Hotel
Sheraton Stockholm Hotel 
Clarion Hotel Stockholm
Haymarket by scandic
Mid-range Hotels
Hilton Stockholm Slussen 
Radisson Blu Waterfront Hotel
Budget Hotels
Rygerfjord Hotel and Hoste 
Red Boat Hotel and Hostel 
Loginn Hotel
Best Western Hotel Fridhemsplan
Stockholm City details
City map of Stockholm
You can see the city map of Stockholm easily from this link.
How to get around in Stockholm
Stockholm is a city that has an excellent public transportation system. So, it's easy to get around in Stockholm with its expansive public transportation system. But it is one of the most expensive transport systems in the world. Also, Stockholm transportation is reliable, user-friendly and clean.
By Metro
Stockholm's metro system has 100 stations that can carry visitors to many centers of interest in the city center and many areas on the outskirts between 5 am and 1 am during the week and all night on weekends.
By Bus
The extensive bus network of Stockholm takes you to the most popular destinations in Stockholm. The City Terminal connects directly to the Stockholm Terminal and T Centralen Subway Station.
Remember that bus tickets cannot be purchased onboard.
By Ferry
Ferries serve the archipelago's main locations, including the islands of Djurgrden and Hammarby Sjöstad, and offer a picturesque alternative to using the bus. The boats operate all year, and entrance to ferries between Slussen (near Gamla Stan) and Djurgrden is included with the purchase of a travel pass. Alternatively, you can purchase ferry tickets at the quay.
By Bike
Stockholm has bike paths and bike lanes all over the city for getting around the inner city and out on Djurgarden. So, when the weather permits, try to take advantage of them to visit the city while enjoying the surroundings.
You can get a bike from rental shops that you can find throughout the city, with most bikes costing 250 kroner (approximately $30) per day. Djurgrden, conveniently home to some of the city's most popular activities, is one of the more popular neighborhoods to explore by bike.
Do you know that more than 70 thousand Stockholmers take to their bikes each day? 
By Taxi
Taxis in Stockholm are expensive, with 10-kilometer or 6-mile excursions costing upwards of $38. It's always a good idea to acquire a price estimate before stepping inside. Look for the price on the car's yellow-and-white sticker, which is generally on the back door window.
Ensure your taxi has a yellow license plate, indicating it's an approved cab. Taxis without yellow license plates are unauthorized, illegal, and dangerous. Avoid svart taxis in particular and instead use well-known firms such as Taxi Stockholm and Taxi 020.
You can either phone ahead or hail one on the street. Your hotel concierge can also assist you in ordering a cab.
Uber is also available in Stockholm.
By Car
We do not recommend driving in Stockholm, as the public transit system is reliable, fast, and clean. Also, it can take you almost anywhere in the city.
However, rental car companies, including Sixt, Avis, and Hertz, are stationed at Stockholm Airport and around the city.
By e-Scooter
This is another innovative way to explore Stockholm city. App-based electric scooter companies are operating in the city and you can have them. Vio, lime and tier are some of the companies that you can get an electric scooter for your journey.
Use SL card, which offers you to explore the capital of Sweden. This card can use trains, buses, trams, the metro, commuter trains and even city-based ferries.
You can get a discount if you purchase your travel card in advance.
Approximate budget to visit Stockholm
If you plan a luxury holiday in Stockholm for a week, it will cost around 3,700 USD. A comfortable stay in Stockholm for seven days will cost you 1,500 USD.
A budget tour to Stockholm will cost you around 990 USD.
Final Thoughts
Stockholm is a city of dilemmas. Trends in music, design, fashion, and technology are born here, as are innovations that spread globally. Stockholm's history is equally rich, with intriguing architecture and museums.
So, you can experience all these fascinating destinations while visiting Stockholm.
 FAQs
What's Stockholm famous for? 
Stockholm is well-known for its majestic city hall, the world's first open-air museum, and the fantastic Abba museum. Also, more attractions in Stockholm make the city more famous worldwide, such as Swedish designs, Pop music, Swedish meatballs, magnificent Northern Lights, Ice hotels and the Nobel prize.
Do they speak English in Stockholm? 
Swedes are well-known for their English skills; Basically, you'll hear and see English everywhere in Stockholm. So, it will be easy for you to deal with locals in Sweden while you are staying.
Still, if you want to practice Swedish, you can do so with little effort. You can say hello or goodbye with 'hej' or 'Hej hej' (the 'j' sounds like an English 'y'), and 'tack' indicates both thank you and please, making it extra simple to be polite.
Basically, Stockholm is an expensive city, sometimes ranked as one of the most expensive cities in the world. It's not a cheap destination to visit, but there are methods for budget-conscious visitors to save money.
How many days do you need in Stockholm? 
Three days in Stockholm is the ideal amount of time to see the city's highlights. You'll have time to see some of the city's top museums, stroll through medieval Gamla Stan and hipster Södermalm, explore the Royal Palace, sample Swedish cuisine, sip a fika, and additionally, explore the archipelago by boat or kayak.
Is Sweden friendly for foreigners? 
Yes. Swedish people are friendly and helpful to strangers, yet they rarely enter personal space. So, most of the time, you will have to start the conversation, and you may wind up talking for hours.
Is Stockholm a walkable city?
Stockholm's new city-wide strategy, Walkable City, promotes walking, cycling, and public transportation, as well as effective use of space above driving.
Can you drink tap water in Sweden?
Yes, Stockholm tap water is high quality and completely safe to drink. Also, Stockholm has 14 islands with 57 bridges between them, and the water is so clean that you may drink it, swim in it, and even fish in it.
Is it worth visiting Stockholm? 
Above all, Stockholm is a beautiful city with fantastic museums and restaurants, and this guide will help you make the most of your stay there.
What is the best month to visit Stockholm?
Lastly, the best time to visit Stockholm depends on your interests: If you're looking for snow, January and February are the best months to visit. Arrive in July or August for a better chance of warm weather.