Salzburg Beyond Mozart: Exploring the City's Art, History, and Natural Wonders
Salzburg is Austria's fourth-largest city. In 2020, 156,872 people were living there. Ivwaum, a Roman settlement, used to be where the city is now. In 696, Salzburg was set up as a diocese, and in 798, it became the home of an archbishop. It made most of its money from salt mining, trade, and gold mining. The Hohensalzburg Castle is one of the largest mediaeval castles in Europe. It was built in the 11th century. The historic centre of Salzburg is known for its Baroque architecture. In 1996, it was named a UNESCO World Heritage Site. The city has three colleges and a large number of college students. People also visit Salzburg to see the old city centre and the beautiful alpine scenery. Let's look around this lovely city.
Salzburg History
The first settlement of Salzburg continued with the present in BC. Around 15 BC, the Roman Empire merged the towns into one city. At this time, the city was known as "Juvavum," In 45 AD, it became a Roman municipality. Archbishop Gebhard built Hohensalzburg Castle in 1077, and he lived there. After World War I, the Austro-Hungarian Empire broke up, and Salzburg became the capital of one of the Austro-Hungarian territories. It became part of the new German Austria. After World War II, Salzburg became the capital of the Federal State of Salzburg (Land Salzburg). The Americans left the area after Austria signed a treaty in 1955 that made the country a democratic, independent state again and made it permanent.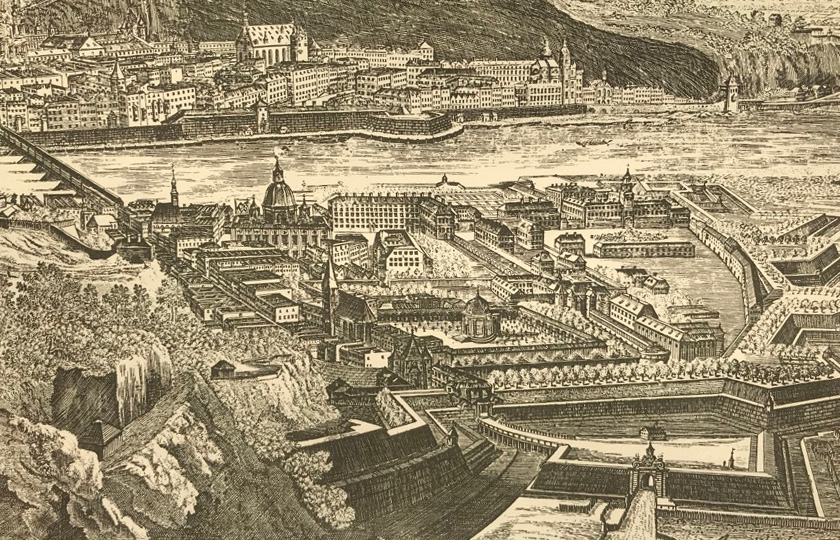 How To Get Into Salzburg
By plane
Salzburg WA Mozart International Airport is the main airport in Salzburg, with flights to many places worldwide. The airport has direct flights from Rotterdam, Amsterdam, Brussels, Dublin, Birmingham, Exeter, London, Istanbul, Palma de Mallorca, Paris, St. Petersburg, Moscow, Vienna, all large German cities, and Zurich. The city centre is 20 minutes from the airport.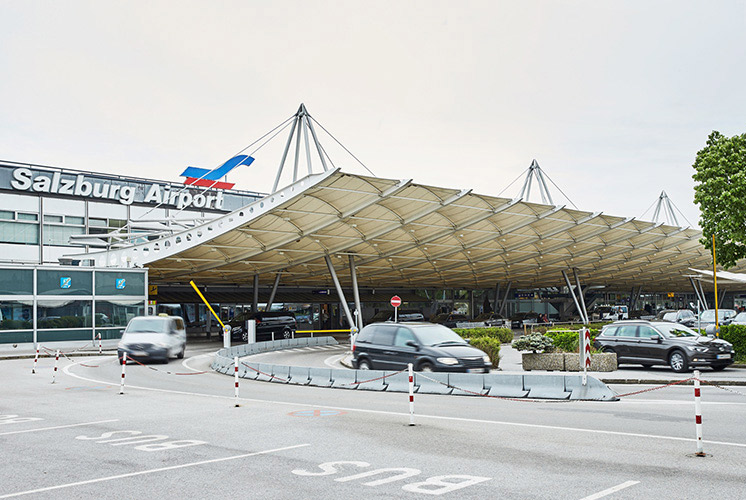 By Train
The Hauptbahnhof is Salzbcentrals central train station. It is in the new town of Salzburg. There are intercity and international trains from this station to Zurich, Zagreb, Ljubljana, and Budapest. In fact, the railway permit can be bought at the ticket counters or from the machines that sell tickets at the train station.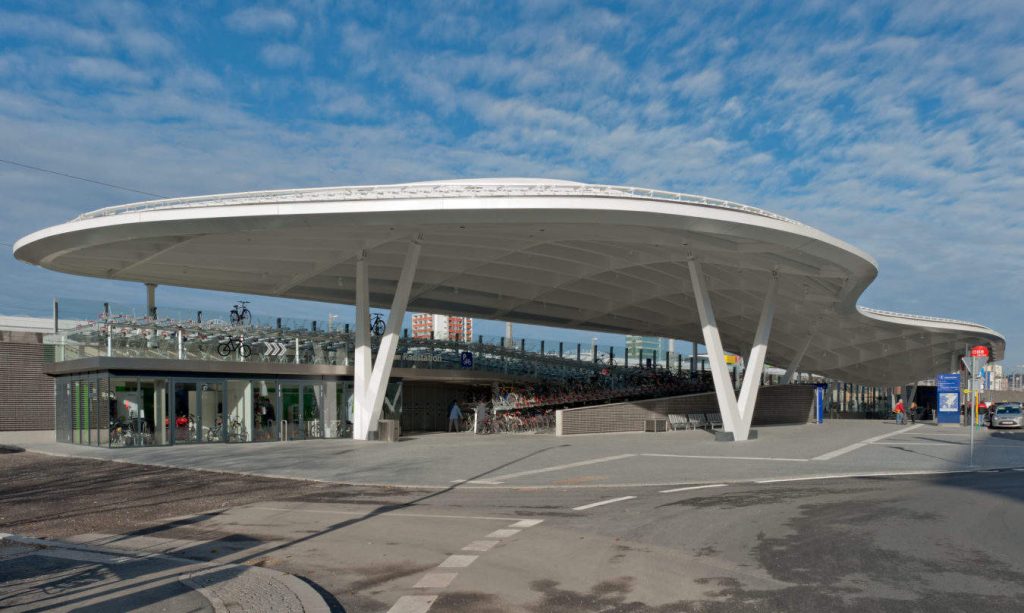 By Bus
Several private bus companies go to and from Salzburg on different routes. Czech Shuttle, Bean Shuttle, CK Shuttle, and Eurobusways are all companies that offer bus services.
By Car
Salzburg is connected to Vienna, Munich, Germany and Austria via major roads. However, driving in Salzburg can be a pain. Parking spaces are hard to find, and street names are written in traditional German letters, so they are hard to read. Also, the roads can be very slippery, and the car tires must be chained, so driving in winter requires a lot of experience.
Salzburg Climate
Salzburg is in a zone with mild weather. The climate is called a humid continental climate by the Koppen climate classification (Dfb). But with an isotherm of 3 °C (27 °F) for the coldest month, Salzburg has an oceanic climate with four distinct seasons significant temperature changes between them. Because it is on the northern edge of the Alps, it gets a lot of rain, especially in the summer. In the local language, this rain is called "Schnurlregen."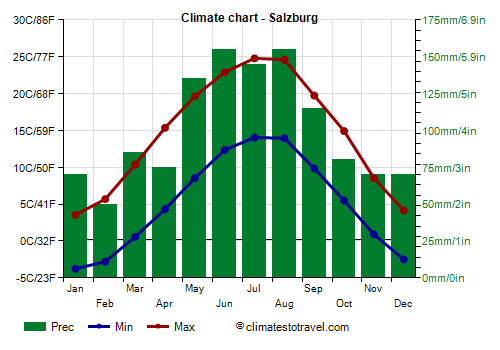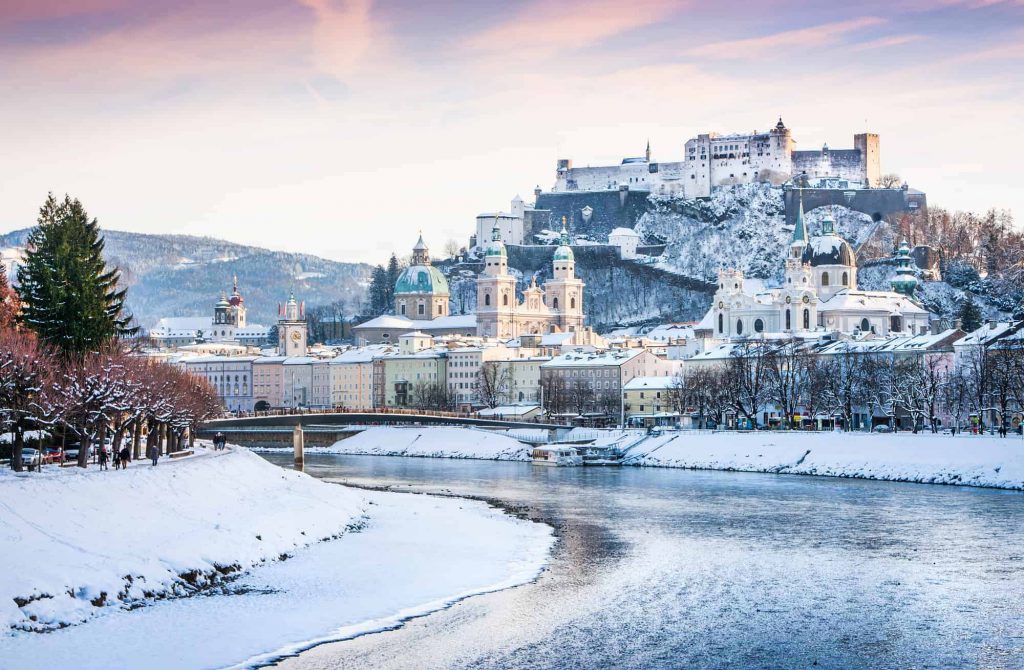 Top Sights In Salzburg
Salzburg Hellbrunn Palace
People who go to Hellbrunn Palace should wear clothes that dry quickly. That's because the fountains that spray water on people make the palace famous. This Renaissance palace was built in the early 170an an excellent nice place for archbishops to rest for the day. It is now one of Salzburg's most popular family attractions. Since they were only there for one day, the castle, which was meant to be a summer home, had no bedrooms.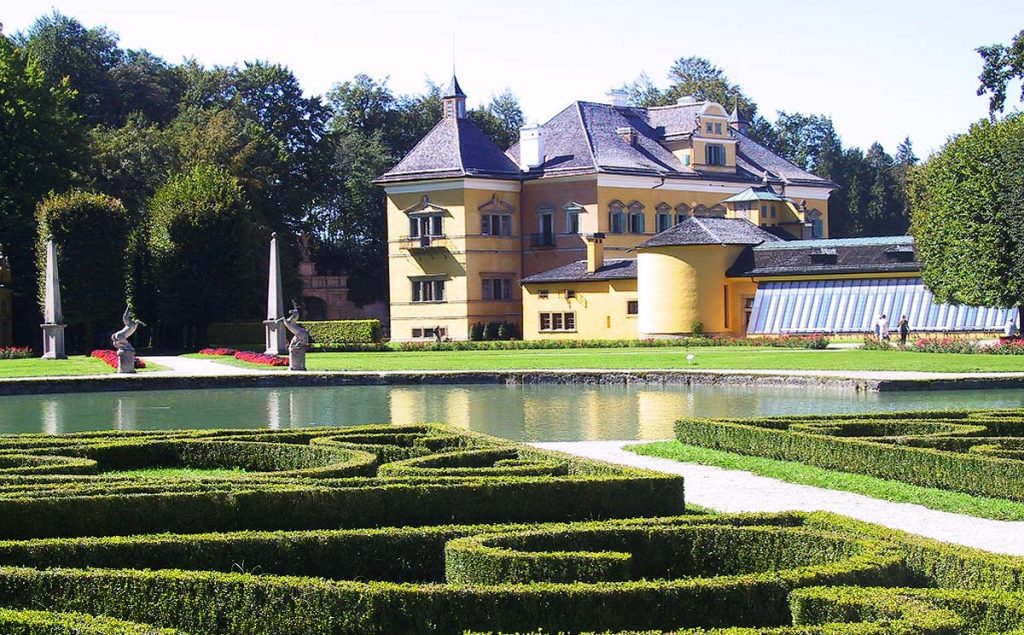 Salzburg Mirabell Palace
In 1606, the archbishop built Mirabel Palace as a home for his mistress. It was later rebuilt in the Baroque and Neoclassical styles, and it was there that King Otto of Greece was born in 1815. People will find lush gardens with statues of mythological figures. People often get married at the palace.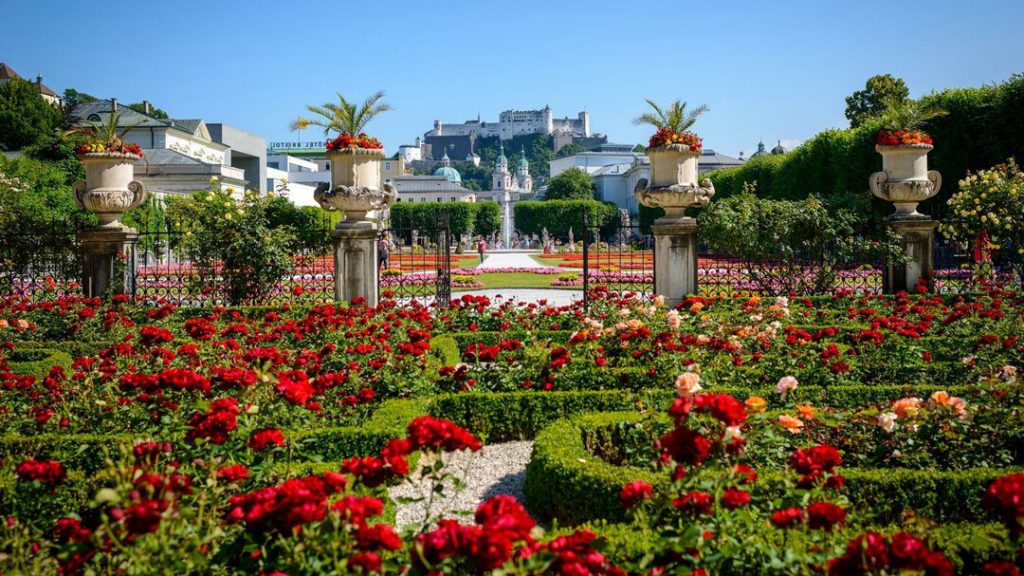 Salzburg Hohensalzburg Castle
Hohensalzburg Castle, sitting on Festungsberg Hill, is Salzburg's most famous landmark. Hohensalzburg Castle, which was built in 1077, is one of the largest and best-kept castles in Central Europe today. Because the fort was so well made, it was never taken over. The defence used to be a military barracks and a prison, but now it is used for many things. There is an international summer academy and concerts at Hohensalzburg Castle. There are also mediaeval rooms and courtyards open to the public.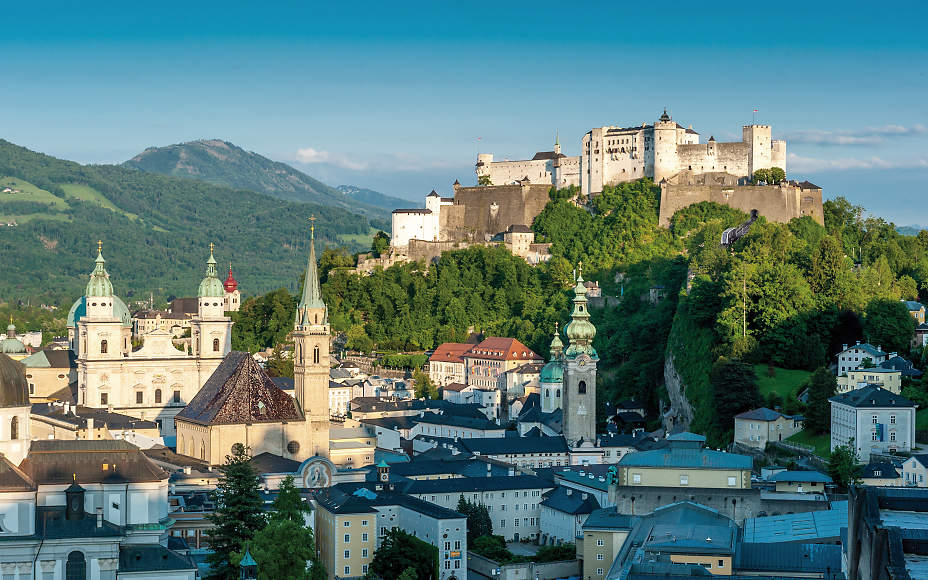 Salzburg Residenzplatz
The Residenzplatz, also called Residence Square, is in Salzburg's Old Town. This beautiful square is surrounded by the Archbishop's residence, Salzburg Cathedral, the old residence, and townhomes. It's also where people can get on a horse-drawn carriage to take a ride through the old town. The square has a fountain that is said to be the most beautiful in Salzburg. This fountain is one of a kind because it has horses, giants, and dolphins that roar. The Salzburg Christmas Market is one of the many public events on the square today.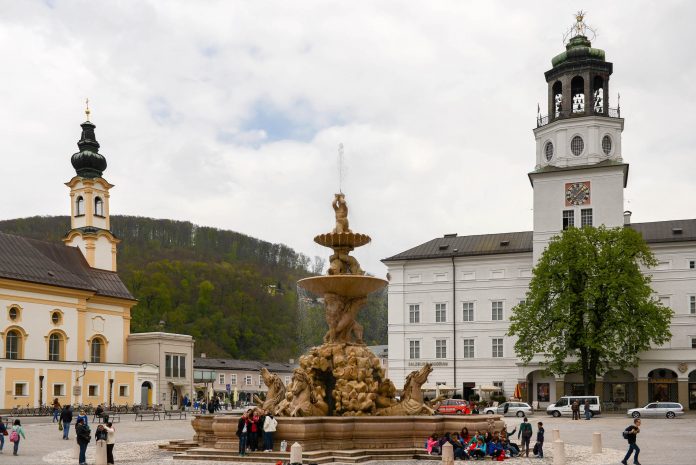 Salzburg Hangar 7
Dietrich Mateschitz, who started Red Bull, owns Hangar 7, a modern museum that looks like a hangar and has a collection of old aeroplanes, helicopters, and Formula One racing cars. It is one of those museums where the outside is just as interesting as the inside. The wing-shaped dome and cylindrical towers on either side of it are made of steel latticework that holds up a glass shell. The Alps in the background look very different from the sleek, modern building. Ikarus, a restaurant with a Michelin star, is located in Hangar 7, with two bars and a lounge.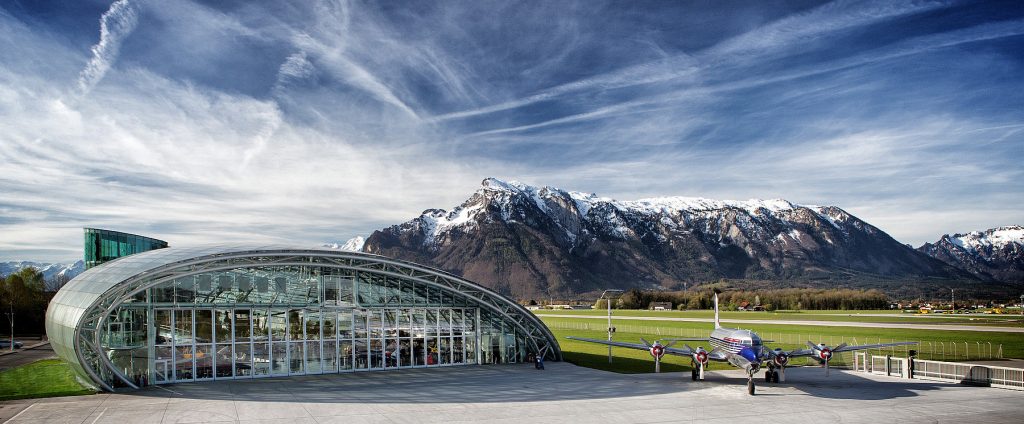 Salzburg Cathedral
Salzburg Cathedral is a Roman Catholic cathedral in Salzburg, Austria. It was built in the Baroque style in the 1600s and is dedicated to Saint Rupert and Saint Virgil. Saint Rupert built the church in 774 on the ruins of a Roman city. In 1181, after a fire, the cathedral was then rebuilt. Bishop Wolff Dietrich von Rietenau completely rebuilt the cathedral in the Baroque style in the 1600s, giving it the look it has today.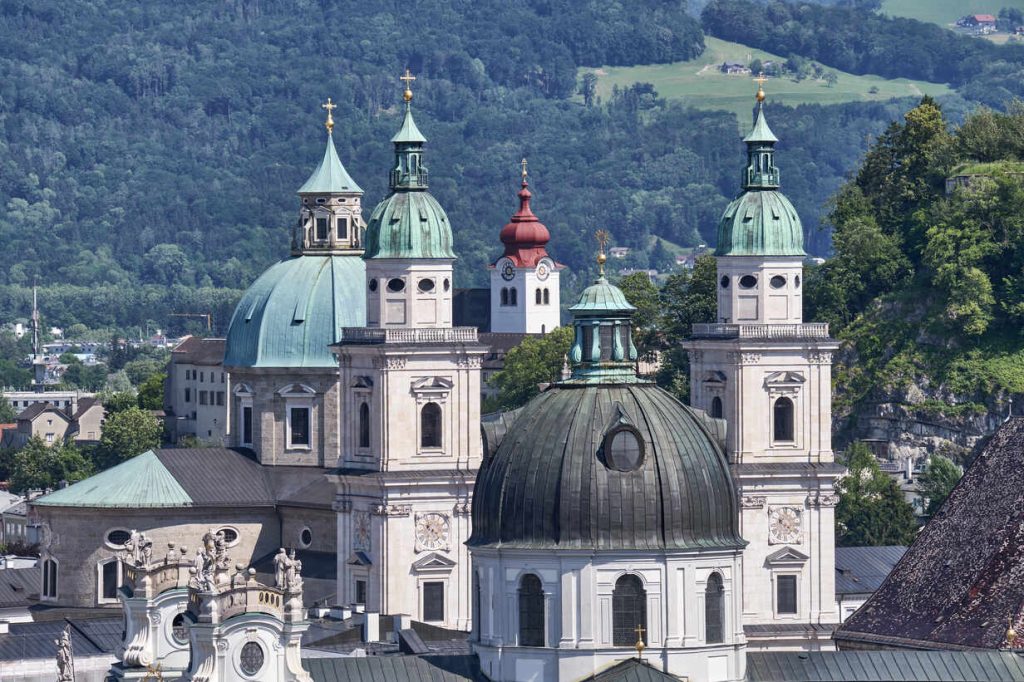 Salzburg Old Town
Most tours of Salzburg start in the Old Town, where you can see the city's baroque architecture and learn about its rich cultural history. People often take a walking tour of the Old Town and a sightseeing tour along the Salzach River. They can also visit nearby places like Heilbronn, Leopoldskron, or Mirabell Gardens. You can also, for example, take a day trip to Salzburg from Vienna or Munich in Germany.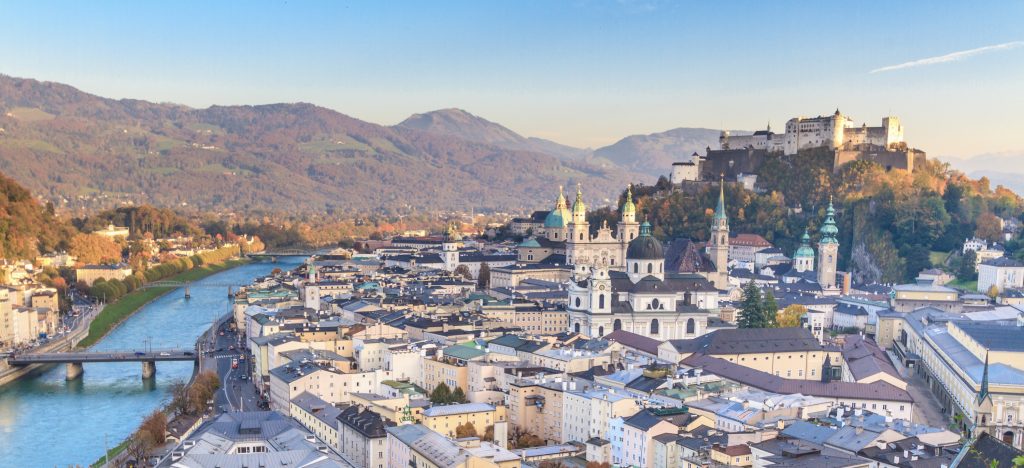 Salzburg Mozart Birthplace
Number 9 Getreidegasse is one of the Austrian museums that people go to the most. Wolfgang Amadeus Mozart was born here on January 27, 1756. This great composer's life is remembered in a museum with three floors. On the first floor, tools, original documents, and paintings show what he did daily. On the second floor, costumes and sets depict guide his life as an opera composer. The room where Mozart was born is on the third floor, and there is also information about his family.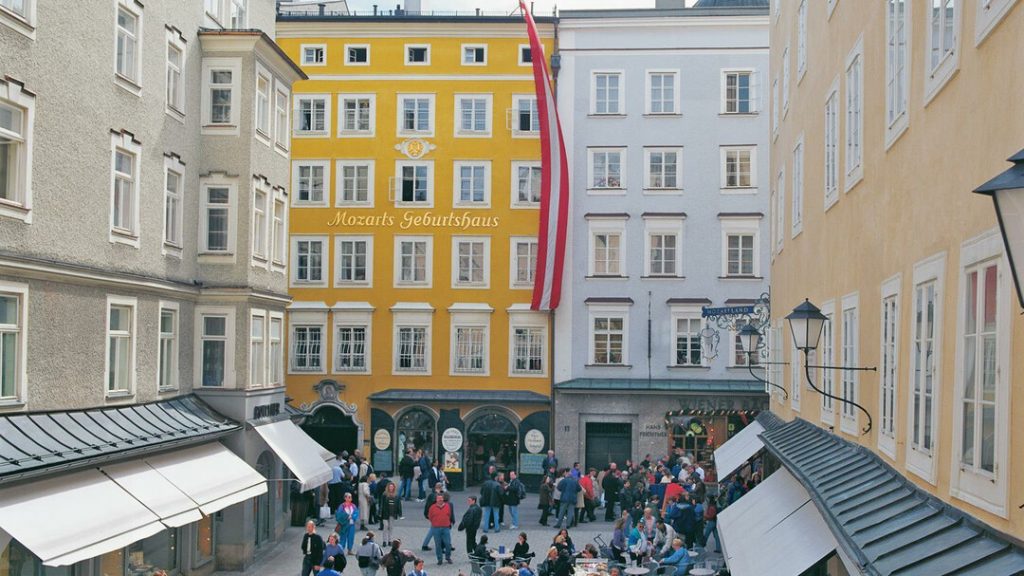 Salzburg City Details
Currency: Euro
Salzburg city area:   65.68 km²
Salzburg Population: 152,367 (2017)
Weather: 11°C, Wind NW at 6 km/h, 70% Humidity
Salzburg official language: German
Salzburg (Austria) dials Code:  +43
Getting around in Salzburg
In fact, public transportation and walking are the best ways to get around Salzburg. Most of the city's sights are in the Altstadt neighbour, meaning most are close enough to walk to. Cycling is also a good choice for shorter distances. Taxis are easy to find all over the city. But if you want to get around outside Salzburg's historic city centre, the BusTaxi and rail line are perfect.
On Foot
The famous Baroque architecture in Salzburg is one of the best ways to walk to and from many of the city's top sights. Additionally, some of Salzburg's best attractions, like the Salzburg Museum, Dom zu Salzburg, and Mozart's Birthplace, are just a few steps away from the historic city centre or Altstadt.
Bus and BusTaxi
For long journeys or outside of Salzburg, plan for a bus or BusTaxi. All bus services offer multiple stops in and out of Salzburg (including Salzburg Airport and local train stations). In addition, as BusTaxi operates at night (11:30 pm to 1:30 am on weekdays and 3 am on weekends), you don't have to worry about getting lost after a night out on the town. Bus fares start at €2.10, while BusTaxi will cost you €4.50 per trip. However, riding all city buses is complimentary if you have a Salzburg card.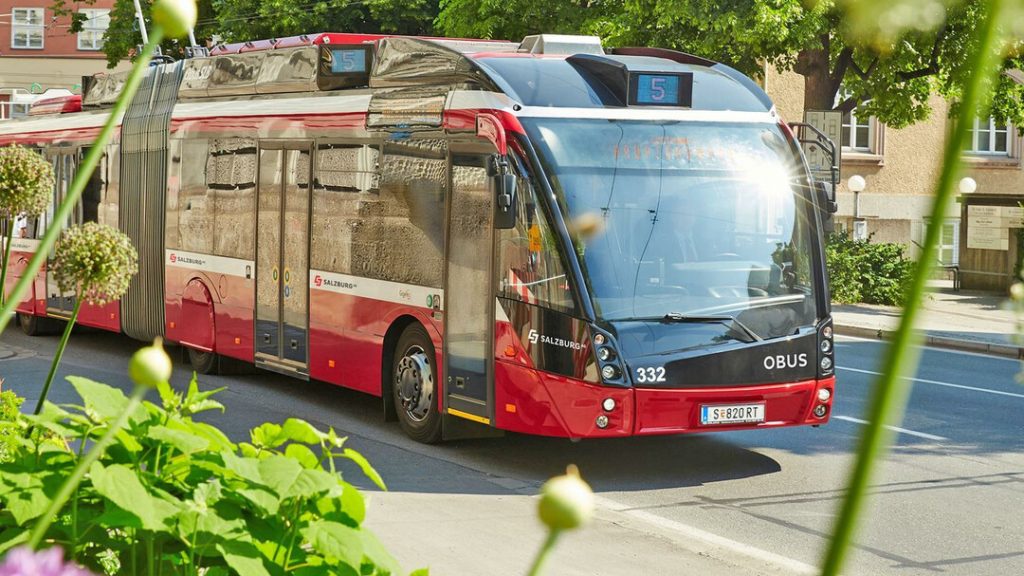 S-Bahn and Salzburger Lokalbahn
People can take the S-Bahn or the Salzburger Lokalbahn trains to get to other cities in Austria or to cross the border between Austria and Germany. During the S-24-hour Bahn train service, Salzburger Lokalbahn trains run daily from 5 am to 2 am. All of Salzburg's public transportation is part of the same system. The exact individual and 24-hour transit tickets can be used on buses, S-Bahn trains, and Salzburger Lokalbahn lines. If you have a Salzburg Card, you can take the Salzburger Lokalbahn to Achartin for free.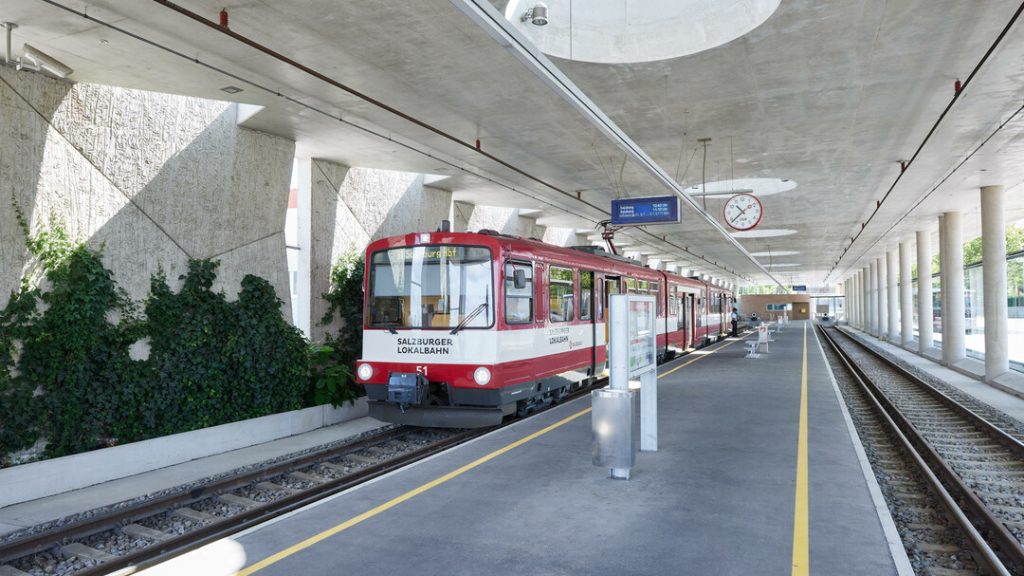 Fiaker
If you want to get any of Salzburg, consider renting a Ficker. These horse-drawn carriages can be hired from Alstadt's Residenzplatz square to take up to four people to the city's main attractions. Ficker hires are available from 10 am to 4 pm or 9 pm. (depending on the season), expect to pay 52 euros (roughly $54) for a 25-minute ride or 104 euros (about $10) for every 50-minute ride.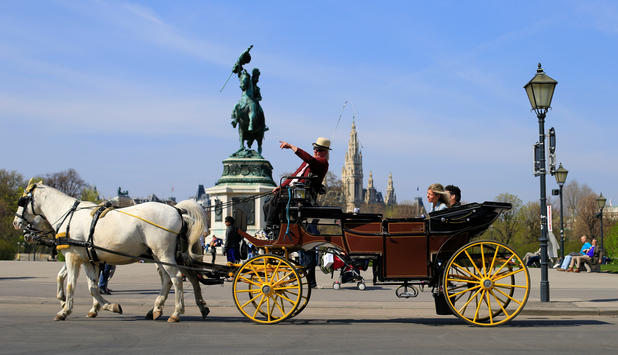 Bike
Even though winter is not the best time to ride a bike, getting around Salzburg by bike is straightforward. Since the city has more than 110 miles of bike paths, it's no surprise that Salzburg is constantly ranked as one of Austria's most bike-friendly cities. In addition to bike tours, many hotels in the area let you use bikes or rent bikes right from the hotel. Tourists can rent bicycles, places available in many Salzburg places.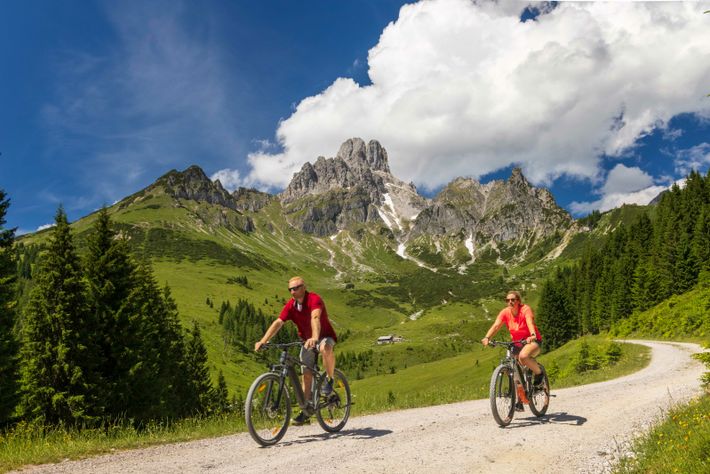 Taxi
In Salzburg, it's easy to find a taxi. But the fees add up fast, so you should only use them when necessary. The first charge is 3.50 euros, which is about $3.36. There are also charges per kilometre and for waiting time when it's late at night or on holiday.
Salzburg Cuisine
Salzburg is a small town near Austria's border. Dumpling-style food has been around since the beginning of Salzburg and hasn't been changed by any Asian country. Some of the crazy desserts will blow your mind with how creamy and crunchy they are—some unusual combinations like apricots with mincemeat, are fascinating dishes in Salzburg. In Salzburg, some of the oldest ways of cooking are still used, and you can also find a great mix of foods from different countries. So, you can eat this steaming hot dish from Salzburg.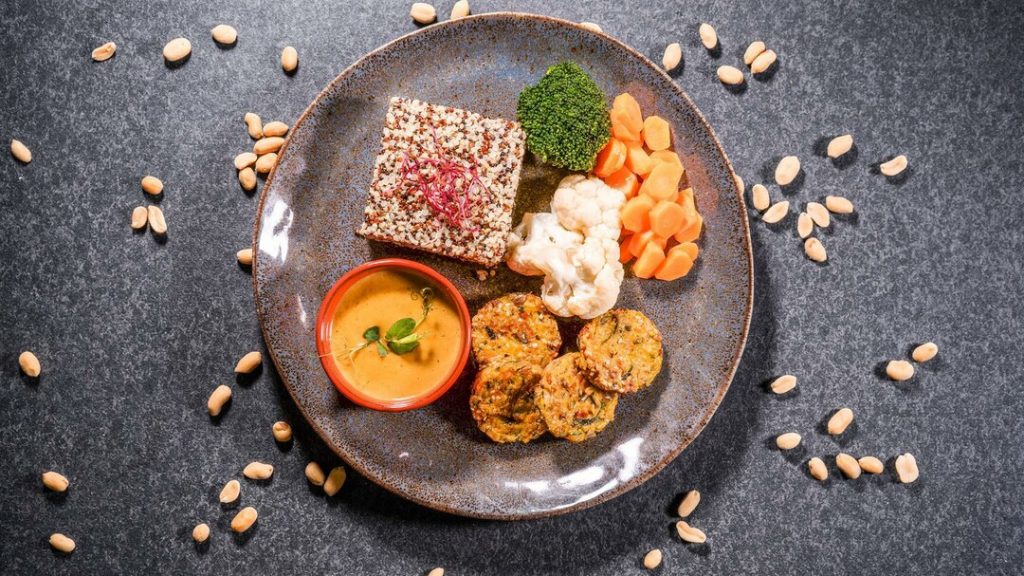 Salzburg City Nightlife
Salzburg is a smaller city compared to other big cities in Europe, but this city's nightlife is just as lively as any other big city, if not better. There are many things that night owls can do to have fun at night. There are a lot of trendy bars, Irish pubs, movie theatres, restaurants, coffee shops, music parties, and art shows. Therefore, if you want to spend the night in Salzburg, you can do the following things.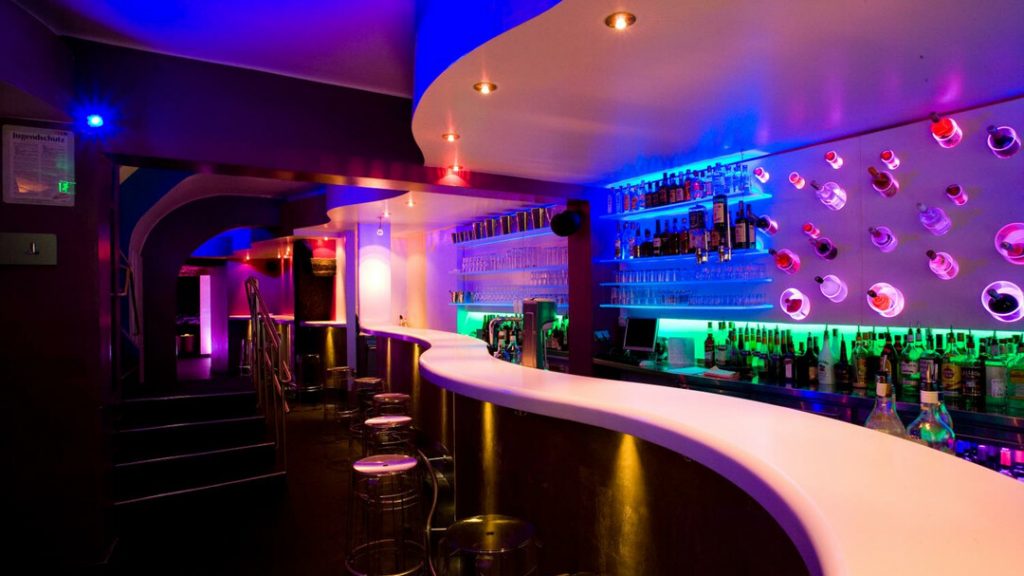 Eat quality food
Try snacks with beer.
Enjoy music at Bricks Music Bar
Enjoy Mozart Dinner Concert
Casino Salzburg
Salzburg Accommodation
Finding the best place to stay in Salzburg can be difficult. This is because there are so many great options. There are famous popular hotels in Salzburg. The Altstadt Hotel Hofwirt Salzburg – located close to the centre of Salzburg, is worth staying and checking out, from cosy guest houses to Salzburg hotels in the old out.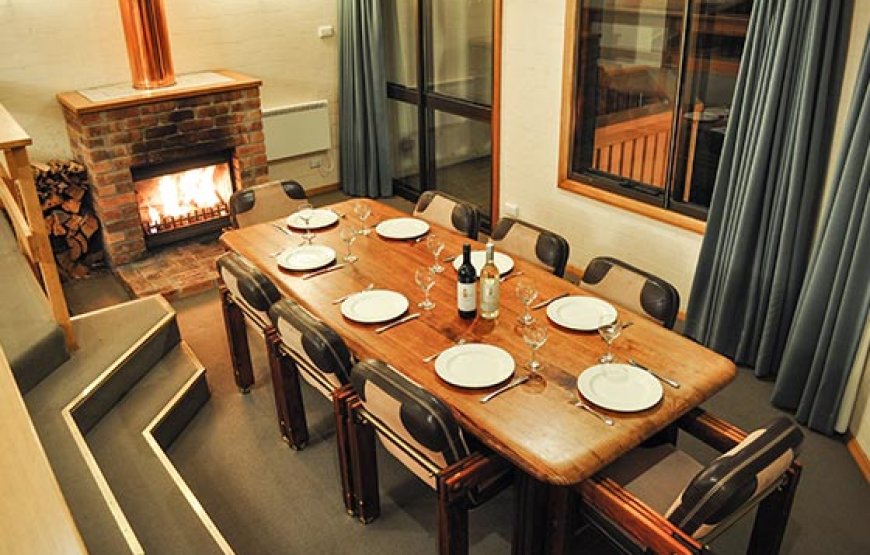 Popular Salzburg Hotels
H+ Hotel Salzburg
Hotel Elefant
Imlauer Hotel Pitter Salzburg
Altstadt Hotel Hofwirt Salzburg
Luxury Hotels in Salzburg
Goldener Hirsch
Hotel Sacher Salzburg
Hotel Bristol Salzburg
Budget/Cheap Hotels in Salzburg
Hotel Vier Jahreszeiten
Altstadt Hotel Hofwirt Salzburg
JUFA Hotel Salzburg City
Boutique Hotels in Salzburg
The Mozart Hotel
Boutique Hotel Auersperg
Hotel Villa Carlton
Boutique Guesthouse arte vida
Approximate Budget
Based on what other tourists have spent, you should plan to spend about 123 euros (on a daily day in Salzburg. This is the average everyday price based on what other tourists have spent. For one day, travellers in the past spent an average of €32 ($34) on food and €16 ($17) on local travel. Also, a hotel room for two people in Salzburg costs an average of €147 ($158). So, it costs an average of €1,718 ($1,842) for two people to spend a week in Salzburg. These average travel prices were all collected from other travellers to help you plan your travel budget.
Conclusion
There's more to Austria's fourth-largest city than Mozart and The Sound of Music, and that's not the only reason you're there. There are a lot of buskers and opera singers on the streets of Salzburg. Harmonica players of all kinds continue to bring melody to a city that gave the world one of the best composers ever. Moreover, the city has more than 4,000 cultural events every year, including the world-famous Salzburg Festival. People come to Salzburg in the winter to see where the music for Silent Night came from.