Exploring the Dutch Capital's Rich Heritage
Amsterdam is the capital of the Netherlands, and one of the most popular tourist destinations in all of Europe, with a population of 907,976. The city is well-known for its past, the elaborate canal system, and the architecture of its iconic, narrow houses. Amsterdam offers way more than just cheap thrills! Use this ultimate Amsterdam travel guide to plan your trip to the Netherlands!
Amsterdam has a fascinating history and is part of the reason this city is on so many travelers' bucket lists. It's truly one-of-a-kind and offers so many different kinds of experiences.
GETTING AROUND IN AMSTERDAM
Amsterdam has impressive public transportation and offers travelers bicycles, metros, buses, ferries, and trains to help them get around the city and beyond. Getting around the city is also very cheap, just a Euro or two per ride, so you have many options!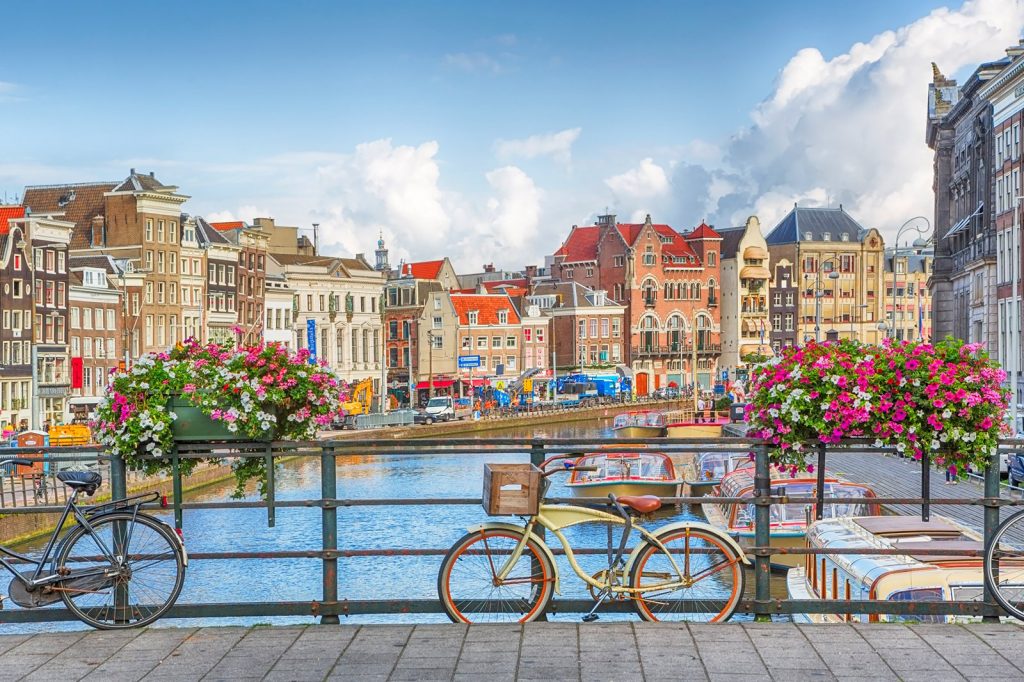 Flying
Known officially as Amsterdam Airport Schiphol, the Dutch capital's main airport is located nine miles southwest of Amsterdam and is the third busiest airport in Europe regarding passenger traffic. You may go to the red light district, as it's less than 5 minutes from the central station. It's the most famous (or infamous?) part of Amsterdam and is home to the oldest building in town.
Bicycle
Most locals use bikes to get around. There are a LOT of bicycles, so be prepared for lots of bike traffic, but you can easily rent a bike (for about $12-18 Euros) for your time there.
Walking
Most places you'll want to visit in Amsterdam are relatively close. A bus or metro will get you around much quicker, though.
Public Transport
You'll find that getting around the quickest can take a combination of bus, metro, and tram rides. Luckily, the GVB offers daily transportation passes, available for 1 to 7 days, starting from €7.50, and are valid for all three types of transport. This is your best bet if you're in the city for a few days.
Airport Schiphol has located about 20km from Amsterdam, and the cheapest and quickest way to get into the city center is by train (about 15 minutes from the train station). You can purchase a one-way ticket for just 3.70 Euro from the machines next to the trains or go onto the rail website for more information.
BEST TIME TO VISIT AMSTERDAM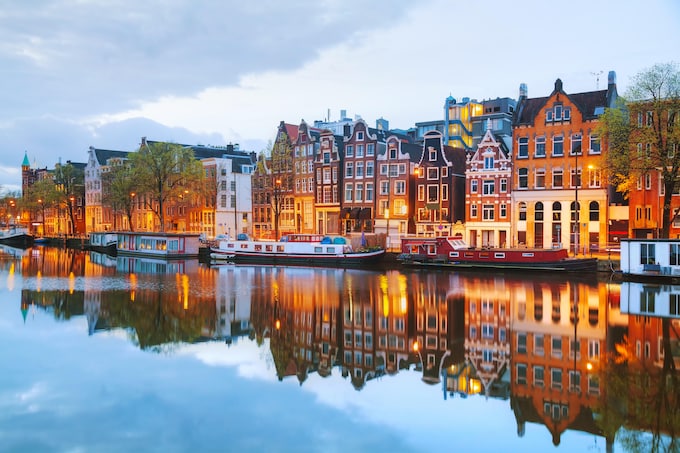 You can visit Amsterdam year-round and have a great experience, but in the winter months (November through March), Amsterdam weather may be too cold for walking or cycling around the city. The warmest months are June through September, but they are also the highest for tourism!
What to do in Amsterdam?
Despite its shady reputation, Amsterdam is a historic city full of culture that everyone should visit at least once in their lifetime!
Canal Cruise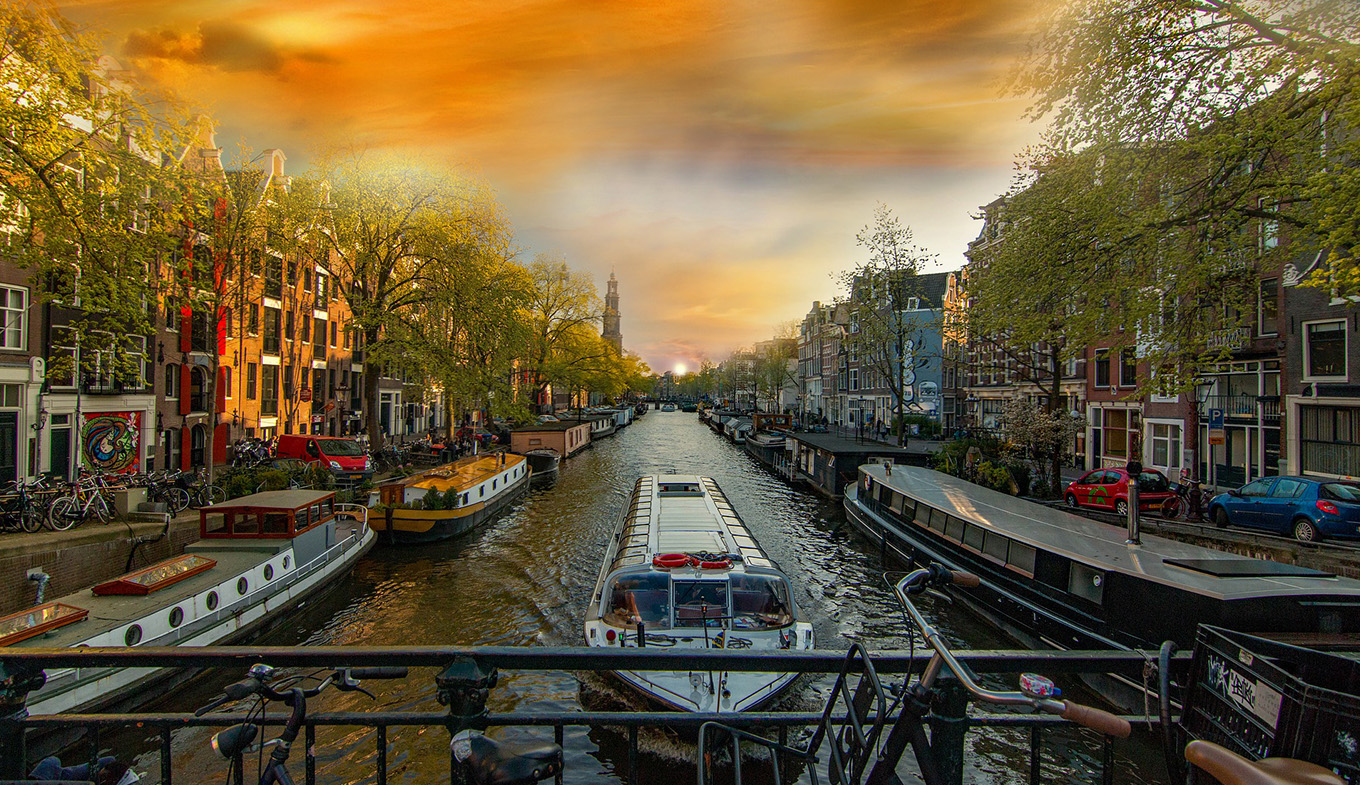 Get a feel for the history and layout of Amsterdam's canals by boat. Take a 
tour of the canals
, and travel through the canals of the city just for € 14.62 for 75 minutes of hearing about the city from your audio guide, and you will be able to cancel the Amsterdam boat tour up to 1h in advance to receive a full refund.
Amsterdam Museums
Amsterdam is a town of art. Many famous artists have come out of this city, including Rembrandt, Vermeer, and Van Gough. You can see their pieces in some of the best Amsterdam museums, such as the Rijksmuseum, Van Gough Museum, or Hermitage Museum. If you are more of a modern art lover, check out the Moco Museum.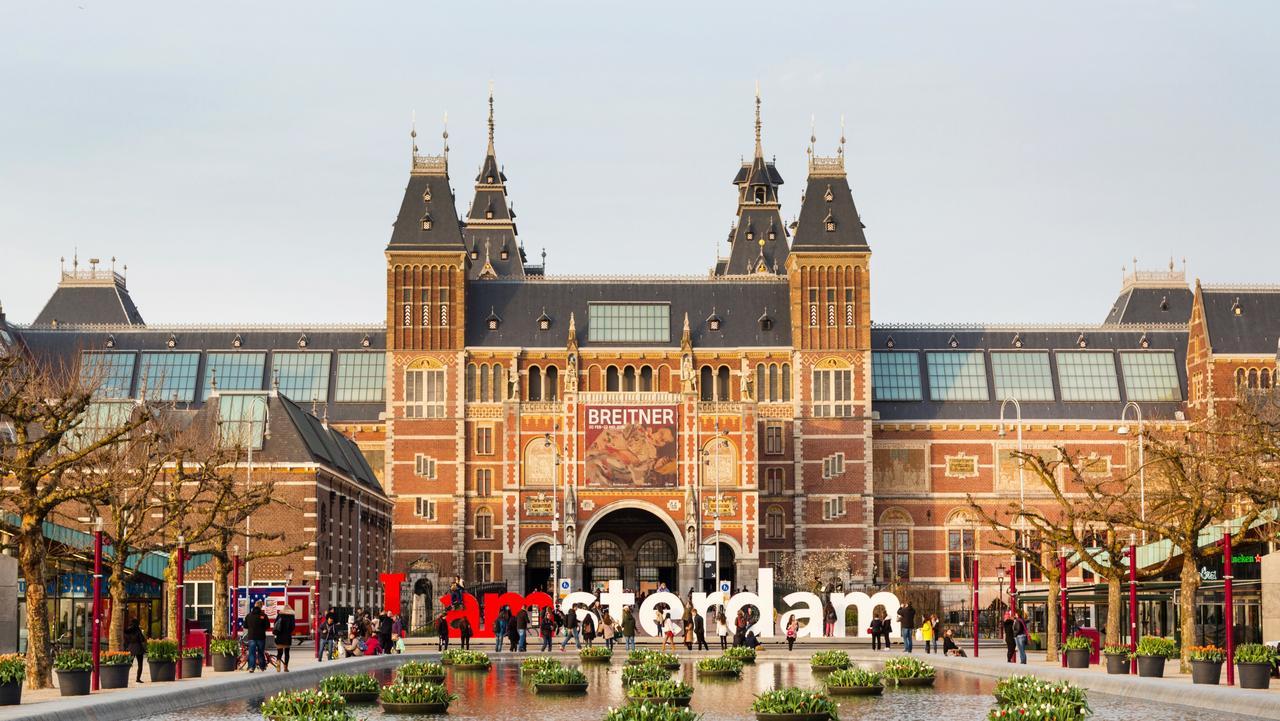 Anne Frank House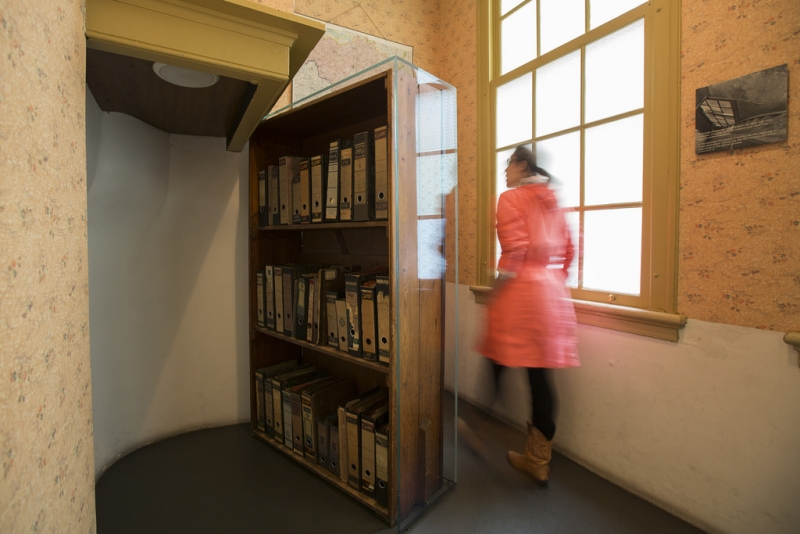 This is where Anne Frank was hidden during World War II, and it is one of the most iconic places to visit in Amsterdam. Taking this tour is a very deep and moving experience. You must purchase tickets far in advance as tours fill up quickly.
Albert CUYP Market
Don't miss this market! It's the largest in the Netherlands and has been around since 1905. Come hungry and try some local cheeses and Dutch Stroopwafels. You can also score some great souvenirs here. It is open from 9:00 am to about 5 pm, Mondays through Saturdays (no Sundays).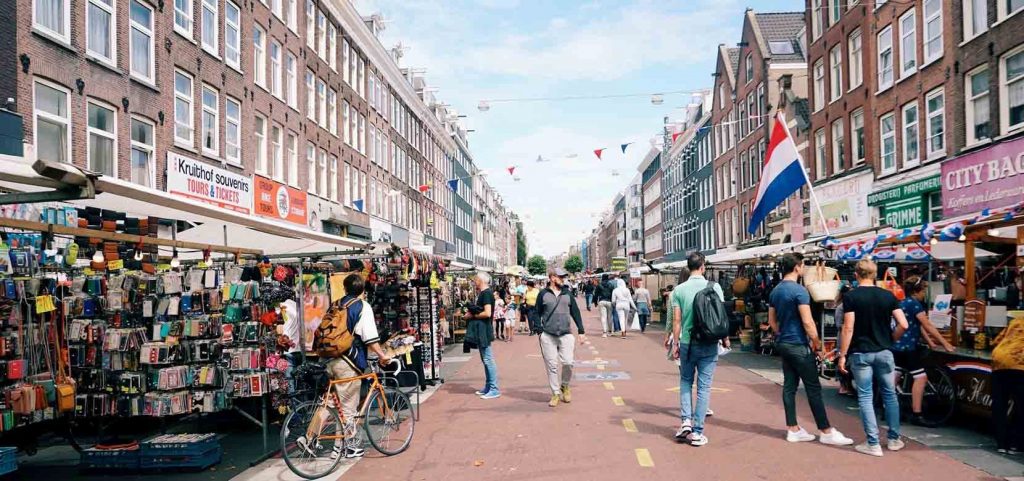 Cycle Amsterdam-Noord
Rent a bike and take the free ferry to Amsterdam-Noord to spend the day cycling.
Ferries to Amsterdam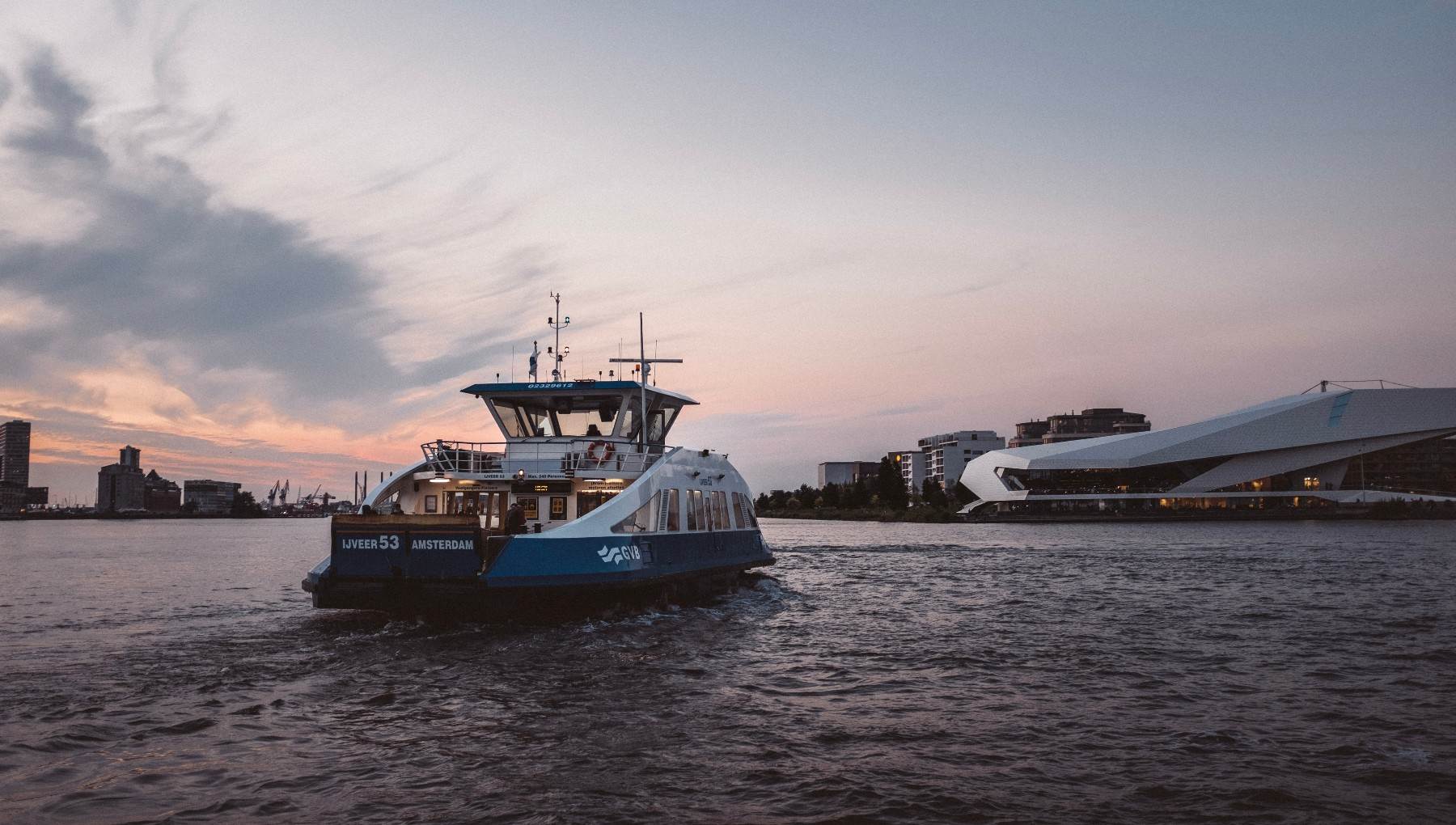 There are many reasons why people choose to travel by ferry to Amsterdam. Some want to experience travel by boat or want a romantic trip on the water. Some want to transport their pet or car, and some don't like flying. It is also more environmentally friendly because it has up to 80% fewer emissions than a flight.
Amsterdam Red Light District
Take an adults-only walking tour through Amsterdam's Red Light District accompanied by a guide. Visit the Museum of Prostitution and stroll narrow streets, such as Zeedijk, as you explore 'De Wallen' in safety.
Did you know?
With over 165 canals, it's possible to travel 100 kilometers on the water in the city limits; the most popular canals are the Herengracht, Prinsengracht, and Keizersgracht. There are 1281 bridges in Amsterdam; the most famous is the Magere Brug or Skinny Bridge.
The Dutch capital has the highest concentration of museums per square meter of all cities worldwide. Van Gogh, Rijksmuseum, and Stedelijk Museums are one of the most famous ones you can visit in the city.
Local foods to try in Amsterdam
Kroket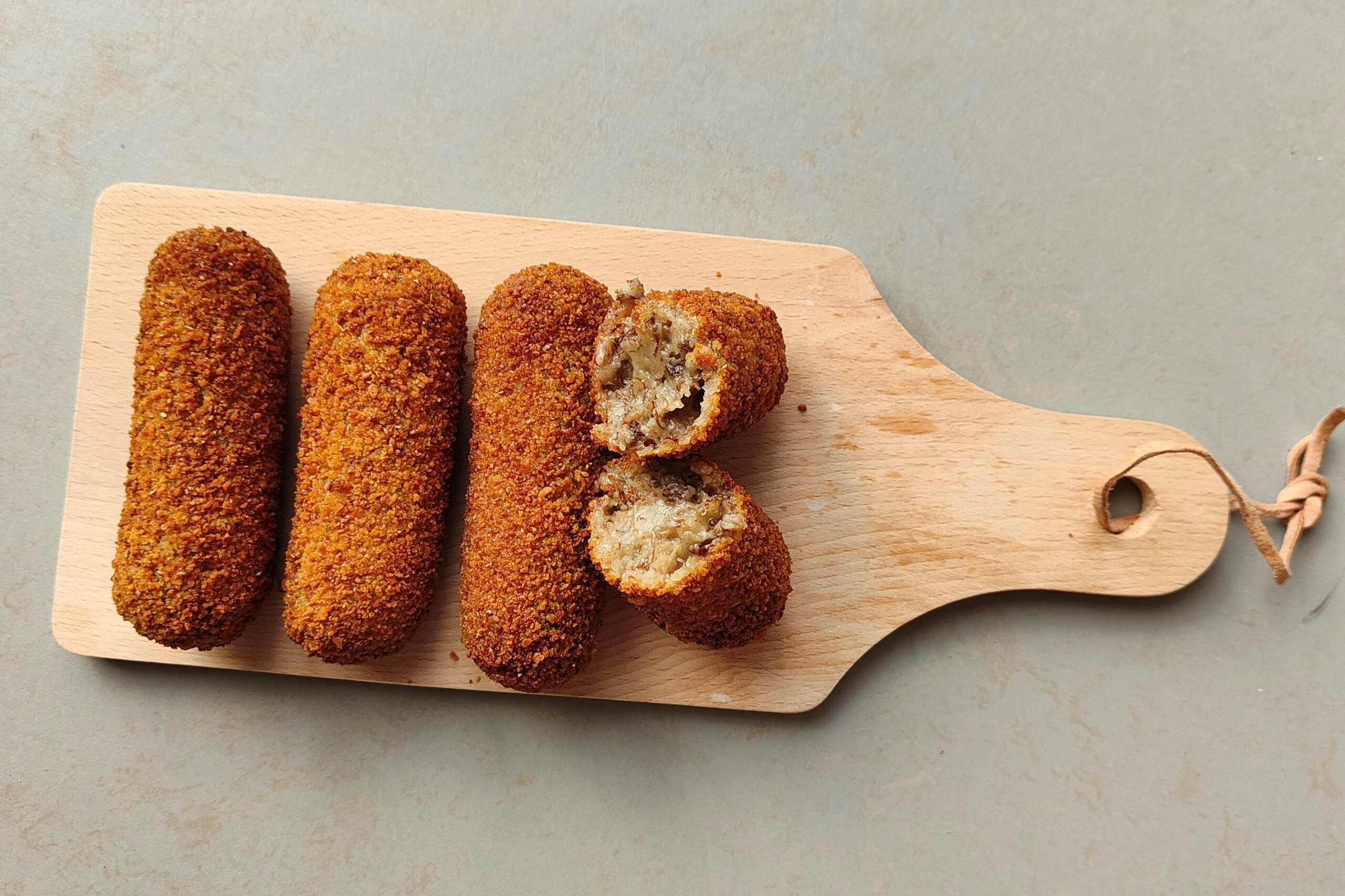 The Dutch have close ties to Indonesia and its many dishes. Legend has it that the Dutch asked the Indonesians to bring over the best recipes from every one of the islands, and Kroket is one of those dishes!
Bitterballen 
Similar to Kroket or croquette, as you might better know them, you will see bitterballen in almost every fast food joint. Commonly serviced with a cold beer, these are balls of deep-fried beef served with a side of gravy or thick roux.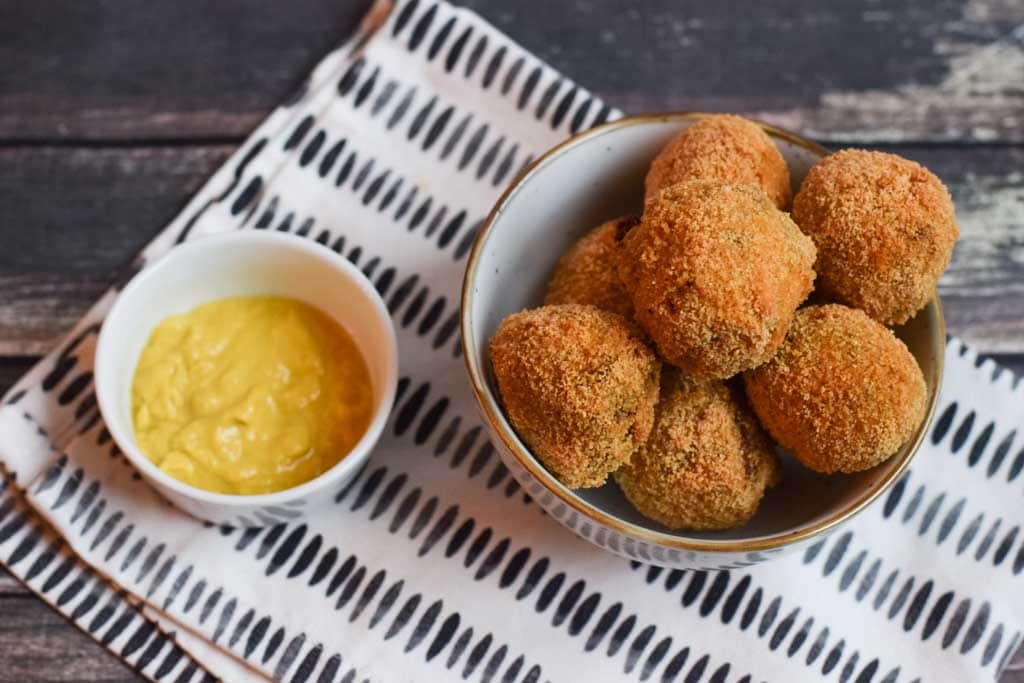 You will often find these made with beef or veal and a wide range of sauces. Many places have vegetarian mushroom options—which are amazing.
Erwtensoep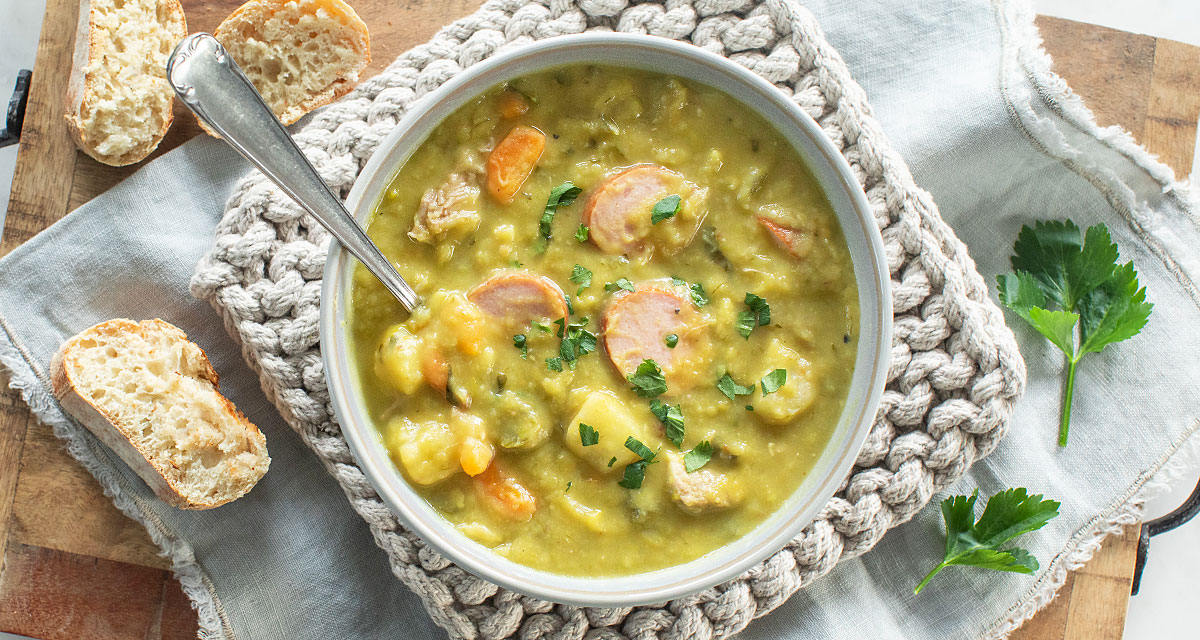 One of the peak seasons in the Netherlands is from mid-December to early January. It is cold, grey, and rainy, but so worth it! As the tourists clear out and see authentic Dutch life, you will have to try Erwtensoep to keep you warm.
Where to stay in Amsterdam
Amsterdam has a handful of neighborhoods that are great to stay in a while visiting—and it has a lot of hotel options for all budgets! If it's your first visit, the center of the city, or Centrum, is a great place to stay.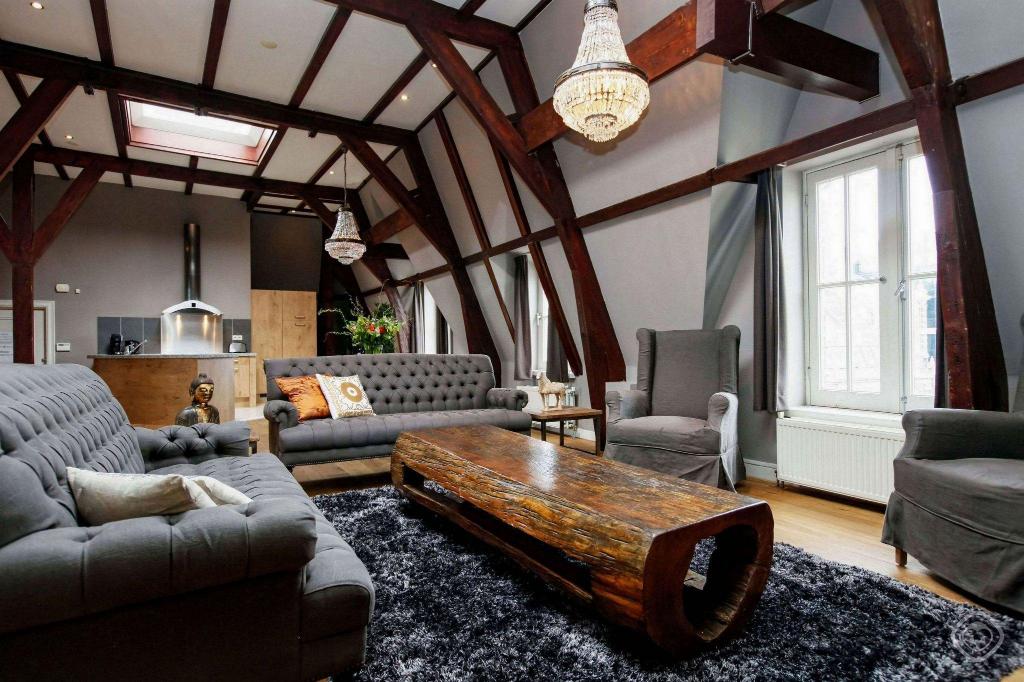 Banks Mansion – The Banks Mansion is an all-inclusive boutique hotel in Amsterdam that offers a great location (right on a canal), breakfast, 24-hour complimentary drinks and snacks, and stunning, old-world charm and design.
Room Mate Aitana – This modern boutique hotel offers excellent service and amenities. It's right near Amsterdam's Central station, and all the attractions you want to explore are walkable!
ClinkNOORD Hostel – ClinkNOORD is one of the best Amsterdam Hostels situated in the culturally vibrant Amsterdam Noord area, just across the IJ River and about 10 minutes from the back of Amsterdam Centraal Station. The short ferry ride is free and runs 24/7. ClinkNOORD Hostel offers dormitory accommodation, private rooms, free Wi-Fi, and a laid-back atmosphere. You can stay one night just for €32.
The Dylan Amsterdam – The Dylan is a charming and luxurious boutique hotel in Amsterdam. Situated slightly west of the city center, it's in a stunning location and offers fantastic staff, gorgeous rooms, and great food.
Backstage Hotel – The BackStage Hotel is a music-themed, budget hotel in the city center. They have a full bar, complimentary Wi-Fi, and a funky, modern design! You'll find shared and private options here.
Amsterdam city guide:
The I Amsterdam City Card offers a unique way to explore the city. You get access to all major highlights, more than 70 museums, city-wide public transport, a canal cruise, and bicycle rent. Major benefits are that you can save money and get exclusive discounts at Amsterdam restaurants, attractions, and concerts.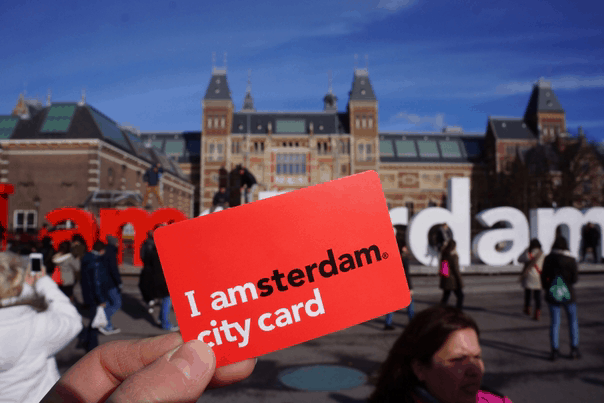 Amsterdam's parking rates and hours can be found on the Amsterdam map with parking tariffs (in Dutch). Look on the map or enter an address and see the rates for that area and how they vary on different days or even at different times.
More information: Paying at a parking machine
Nightlife in Amsterdam
Regarding nightlife in Amsterdam, there are venues, dance festivals, and club nights to suit every taste! DJs and live artists keep the crowd going with everything from techno and house to hip-hop, funk, and jazz. The shelter is the name of the subterranean Amsterdam nightclub and exhibition space located in the basement of the landmark A'DAM Tower on Amsterdam's northern waterfront.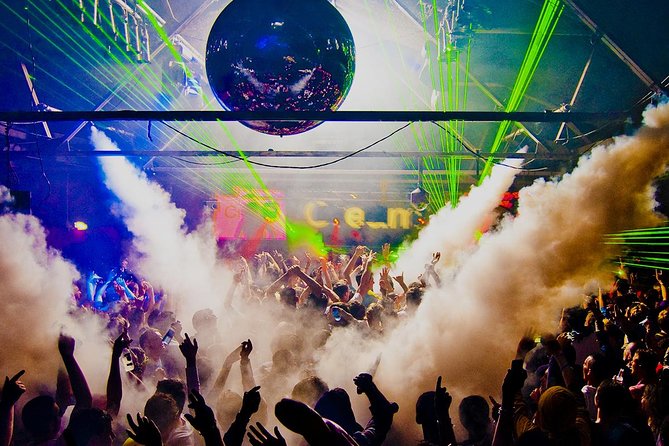 There're some rules in the Red Light District, such as the women in the Red Light District sit or stand behind their windows from 8:00 am until 6:00 am; if you're walking and someone offers you a tour of the Red Light District, this is illegal and should be avoided. The industry has been legal in the Netherlands since 1811, and anyone over 18 can legally become a prostitute if they pay their taxes and do not leave their windows.
Tips for traveling to Amsterdam on a budget
The golden rule of urban European travel is to visit during the famous shoulder season. Avoid summer at all costs and book for spring or autumn. The weather is flawless. The crowds are gone. Best of all, the prices are lower.
Visit during the Shoulder Seasons:
The golden rule of urban European travel is to visit during the famous shoulder season. Avoid summer at all costs and book for spring or autumn. The weather is flawless. The crowds are gone. Best of all, the prices are lower.
Finding a Place to Stay:
It's easy to get around Amsterdam so staying in the center of the city isn't important. You can find some nicer and more spacious places outside the central area.
Use Public Transportation or Bike:
Amsterdam is relatively small and walkable. It's easy to get around on foot and, if you get tired, public transport covers all city areas. A taxi trip that might cost you 20 euros will run 2.80 euros on the tram, and you'll get there in less time. If you need a car, opt for Uber but don't expect it to be faster than walking.
Of course, if you want to get around like a local, it's all about the bikes! They are the main mode of transport and a perfect way to see it all. You will find bike rental options all over town starting at 7.50 euros per day.
Budget Bites:
If you are staying at a VRBO or other self-catering option, look for discount grocery stores like Lidl, Aldi, Dirk van den Broek, or VOMAR. For the cheapest and the best! For food in Amsterdam, look no further than the famous food markets of Amsterdam. They are the perfect place for groceries, and you'll find a few good grab-and-go options.
Get a City Card:
Besides giving you a deal on public transport, getting a city card will save you money on the best attractions.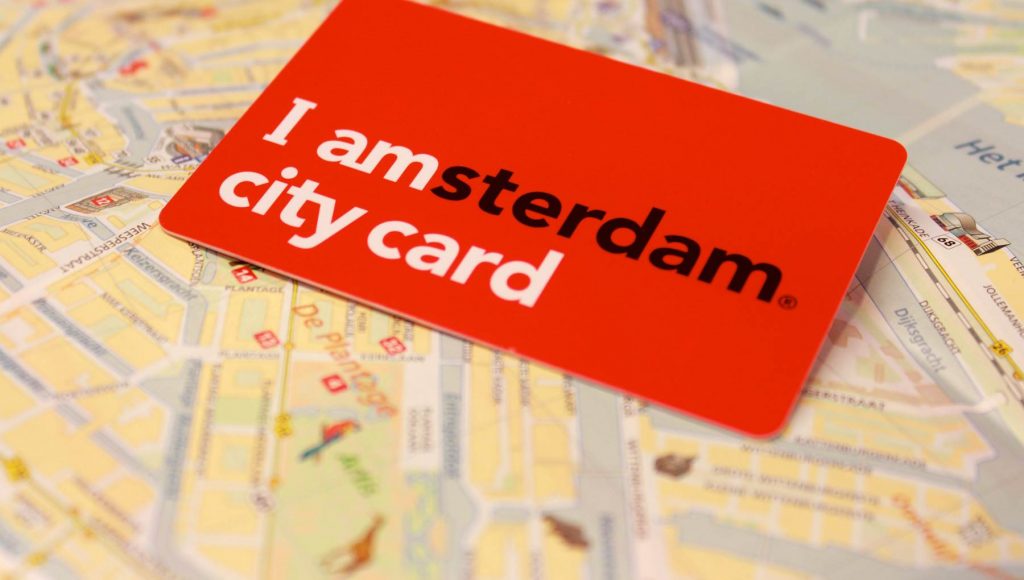 A five-day card, for example, only works out to 26 euros per day, which is an amazing bargain. A 24-hour card, on the other hand, is 65 euros, so it would only pay off with good planning. Another cool option is the Amsterdam City Pass. This one doesn't include public transport, but it gives you flexible time. If you'll be in and out of Amsterdam for a week or so, this is the perfect way to pick and choose what you want to do without being tied to a strict schedule.
Travel and find happiness within yourself. Allow us to convince you. You won't regret it. Find the best time and places to visit for a true Amsterdam experience with Go2Go for Cheap and Fun Travel!
General Travel FAQs
Below you'll find some of the most frequently asked questions;
What is Amsterdam Famous for?
It is the Dutch capital and the country's main business and financial center. The Netherlands is famous for its capital city, Amsterdam, windmills, and tulips. The Netherlands is also known for being the world's second-largest exporter of food and beer.
Do people in Amsterdam speak English?
The municipality of Amsterdam recognizes English as an official language, but it has a lower status than Dutch. This means that communication with the municipality can be done in English. Also, without speaking Dutch, you can meet international friends in bars in the city.
Is Amsterdam in Germany or Holland?
Amsterdam is located in the Western Netherlands, in the province of North Holland, the capital of which is not Amsterdam but rather Haarlem.
Country: Netherlands
Region: Amsterdam metropolitan area
Province: North Holland
City Hall: Stopera
Is Amsterdam a cheap city?
A family of four estimated monthly cost is 3,445$ (3,538€) without rent. A single person estimated monthly costs are 982$ (1,009€) without rent. Amsterdam is 30.82% less expensive than New York (without rent). Rent in Amsterdam is, on average, 56.42% lower than in New York. Amsterdam is a little on the expensive side compared to other cities. Accommodation and attractions tend to be pricey, so you may want to spend only a few days here if you're on a tight budget.
Is Amsterdam worth visiting?
People go to Amsterdam for a variety of reasons. The city has a rich history and culture and is home to some of the world's most famous museums. It's also a great place for nightlife, with plenty of bars and clubs. And, of course, the city's famous red light district is always worth a visit.
What food is famous in Amsterdam?
Dutch foods to try in Amsterdam
Stroopwafel. If you try one Dutch sweet treat, make it a stroopwafel
Dutch pancakes
Jenever
Raw herring
Kibbeling
Croquettes from a vending machine
Oliebollen
What is a typical meal in the Netherlands?
The Dutch eat relatively early, from 5 to 7 p.m.; families mostly eat together around the dinner table. A typical Dutch dinner consists of potatoes, meat and vegetables, served with gravy. A dessert often follows dinner in the form of yoghurt or coffee.
What time do people eat dinner in Amsterdam?
The Dutch usually eat lunch between 12:00 and 14:00 and have dinner between 19:00 and 21:00. In most restaurants; the kitchen closes around 22:00. However, there are also places for midnight snacking.
Do you tip in Amsterdam restaurants?
The Dutch do not have a tipping culture as deeply established as much of the English-speaking world. In an Amsterdam pub, restaurant, or private boat trip, a tip of roughly 10% is welcomed but not automatically expected if the service is good.
Is Amsterdam a good place to live?
Overall, living standards in Amsterdam are great. Education and healthcare are both of excellent quality. Although housing is rare, it is frequently refurbished or new and well-maintained. People make enough money to enjoy the amenities provided by this diversified and lovely city.