A Global Hub of Finance, Innovation, and Culture
Zurich is attractive with its old center, historic homes, and snow-capped hills. The tourist attractions of this location include its long history, rich culture, and ethereal tranquillity. So, what should I do, and how can I organize the ideal first-time trip on a tight budget to Zurich? Check out our Zurich blog (Zurich travel blog) for the most comprehensive Zurich travel guide, including information on how to get there, the best time to visit, where to stay, the finest sites to see, and the top activities to do.
Zurich is a small and attractive city that has grown to include Lake Zurich and is situated along the Limmat River.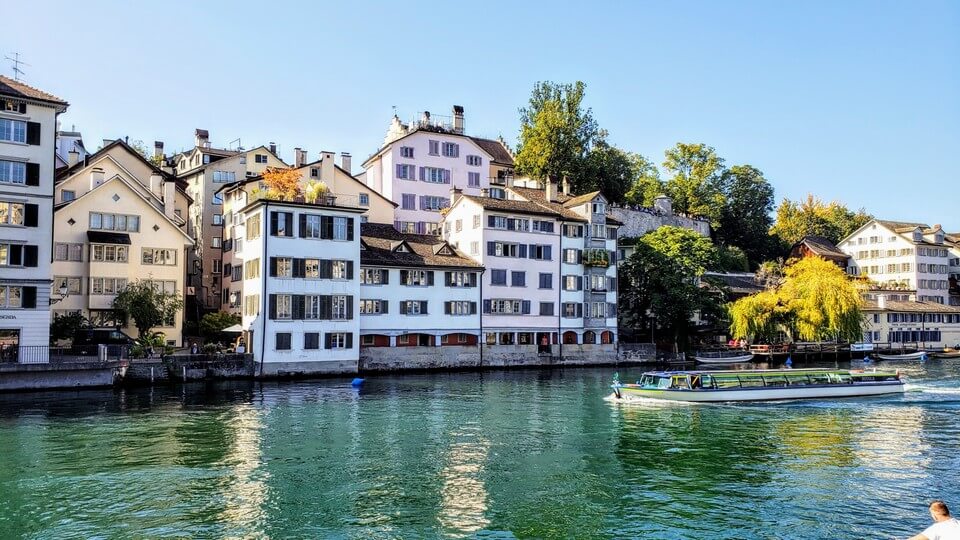 Zurich is home to stunning European architecture and one of the most luxurious cities in the world; we recommend you spend a day or two exploring the city.
The oldest city in Europe, Zurich has more than 2000 years of recorded history. Perhaps this is why Zurich is so beautiful; it combines modern, energetic traits with an old city's historical, serene characteristics, creating a unique hue that no other city can match.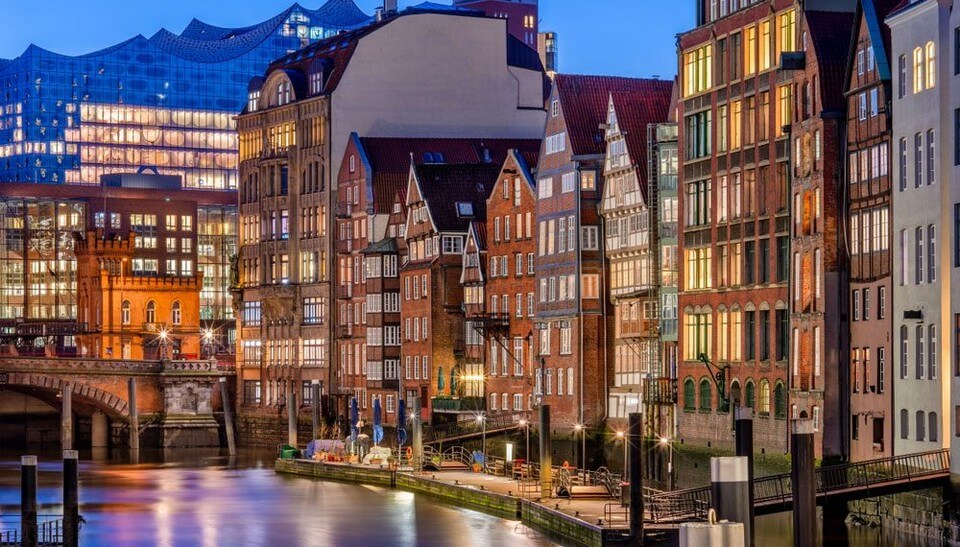 OVERVIEW OF ZURICH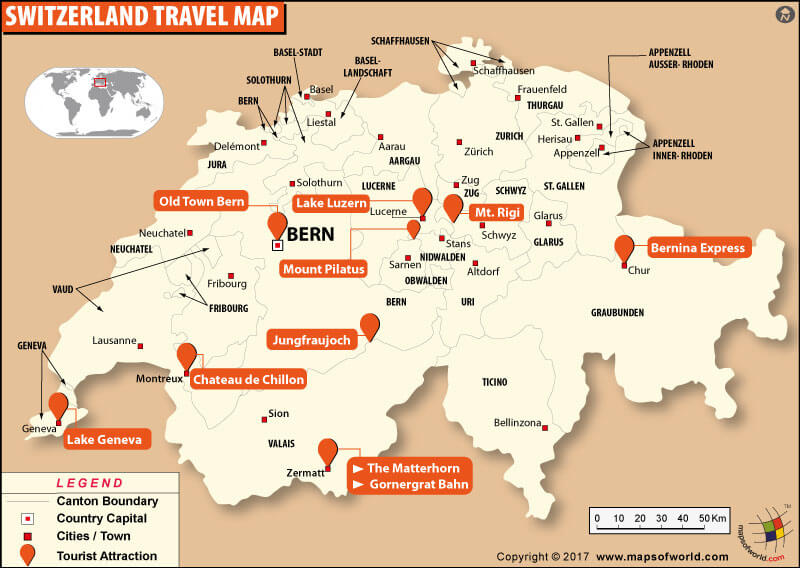 Although this city has a very long history, it first became well-known when the Romans came to station themselves here and collect taxes in the first century. At that time, the city was situated on the Limmat River's south bank. The city grew on the north side of the river during the Middle Ages and into the 19th century. The city has grown in all directions, encircling Zürichsee (Lake Zurich in German). The water in this enormous lake, which has the shape of a loofah, is drawn from the nearby mountains and hills, flows through Zurich, becomes the Limmat River, combines with the Rhine River, and ultimately empties into the North Sea off the coast of the Netherlands.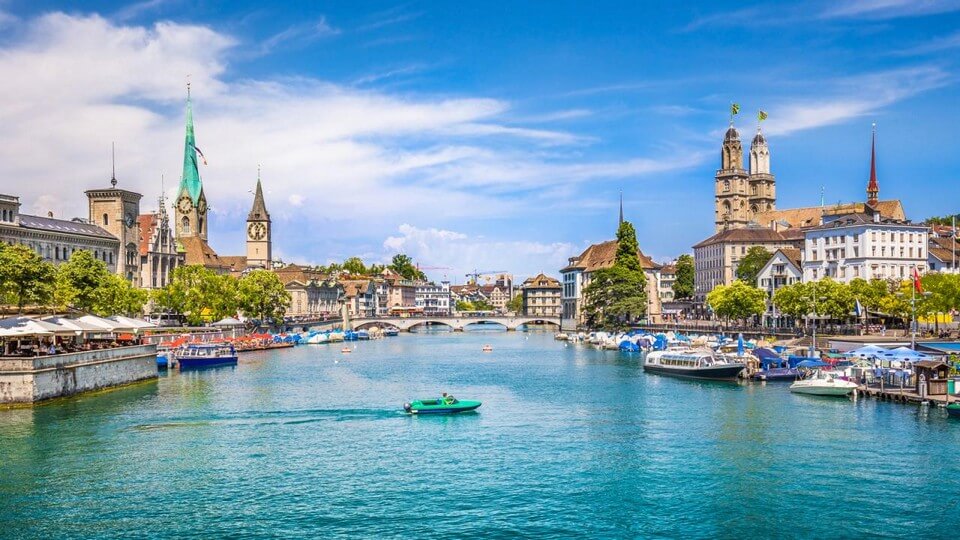 In addition to being Switzerland's commercial and cultural core city, Zurich is also known as the country's financial capital and political capital, after Bern. Over 1.4 million people live in the 87.88 km2 Zurich metro region, making it one of the safest cities with a high standard of living that many aspire to.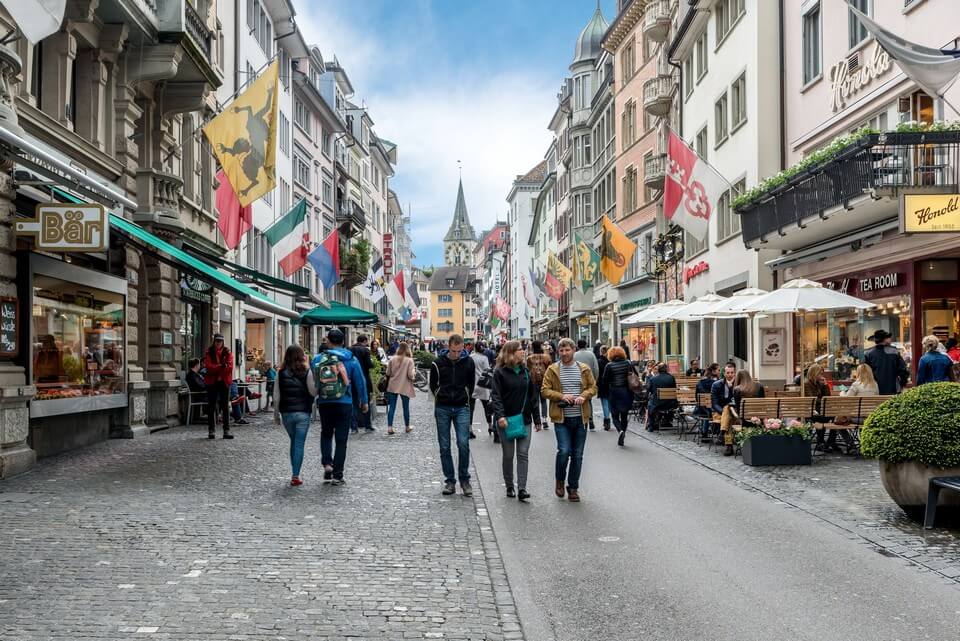 Zurich is the largest city in Switzerland and the main commercial and cultural centre. Not only that, but this city is also one of the world's leading financial cities.
The Limmat River surrounds this city, which is an unusual fact. If you visit Zurich, you'll notice water all over the place, thanks to the city's numerous canals and fountains. Particularly, lakes and water are very clean; some fountains even deliver drinkable water.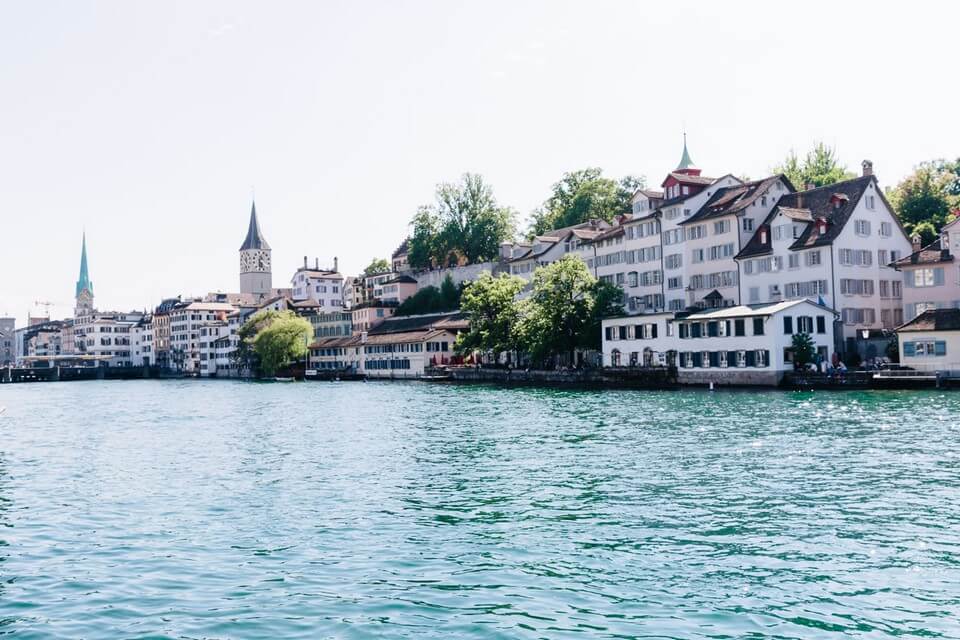 A land of soaring peaks, fairytale lakes, and the birthplace of chocolate — what more reason do you need to visit Zurich?
SOME INTERESTING THINGS ABOUT THIS CITY:
Contrary to popular belief, Bern is the country capital of Switzerland, not Zurich.
This city Is among the happiest cities in the world due to the high standard of living there.
Over 400 thousand people live in the city's urban area, with about 30% foreigners.
Since there are four official languages in Switzerland, there are six alternative names for Zurich, including Zurich in French and English, Zurigo in Italian, Turitg in Roman, Zürich in German, and Zurich in German. Züri is the German name for the Swiss city in question.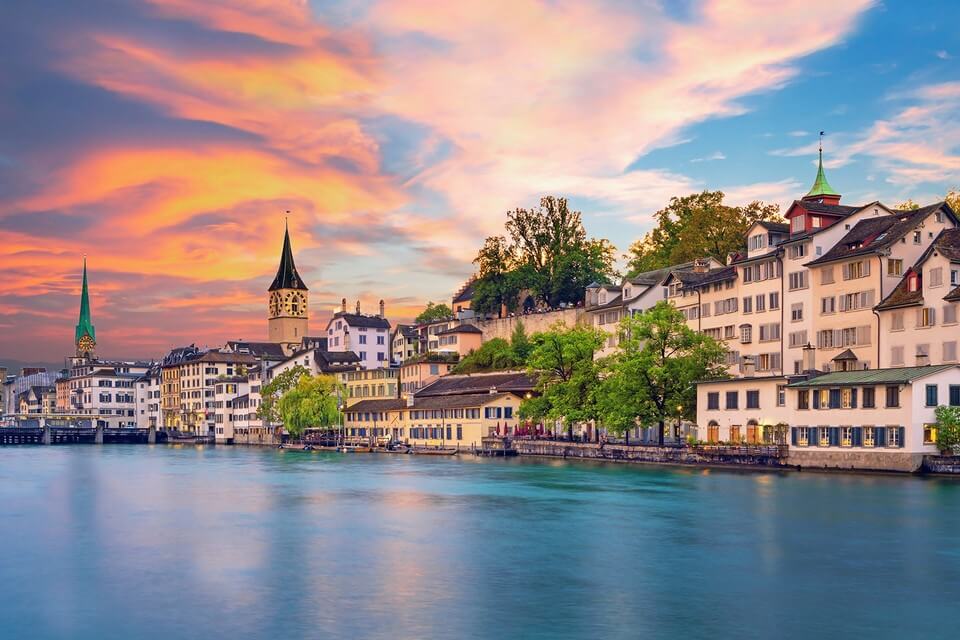 Zurich is a beautiful city year-round.
WHEN TO VISIT ZURICH
Choosing the ideal time to visit Zurich is not too difficult because of the city's mild temperature and four distinct seasons. The location is open all year long. The peak tourist season in Switzerland is from May to September. The warmest months, with longer days and snow-free hiking paths, are July and August. There are numerous celebrations for Swiss National Day (fireworks!) if you're in the area on August 1. Summertime highs range from 18 to 28 °C (65 to 82 °F).
If you enjoy flowers, you can visit in the spring when the sunny and rainy weather creates ideal circumstances for flower blooming. If you visit Zurich in the summer, be aware that storms frequently arrive in the evening, which is also very different from Asian countries. Thus, traveling to Zurich during the summer is not advised.
The "between time" for the ski and summer seasons is called in Switzerland Zwischenzeit, between April and May and October and November. It's a wonderful time to travel between cities, although the ski resort towns are very quiet and many businesses are closed. The weather might also change suddenly.
The gorgeous time of year to visit Zurich is in the fall (October). While winter is chilly, gloomy, and snowy, the weather currently is cool, not too hot, and not too cold. During the year, June, July, and August are the wettest months.
SKY SEASON
December to March is ski season when resort towns become quite congested and expensive! This probably won't matter much to you if you want to ski because Switzerland boasts some of the best slopes in the world. Conversely, towns like Zurich are quieter as people swarm to the mountains. Be sure to bring plenty of clothing because the temperature is frigid and hovers around freezing.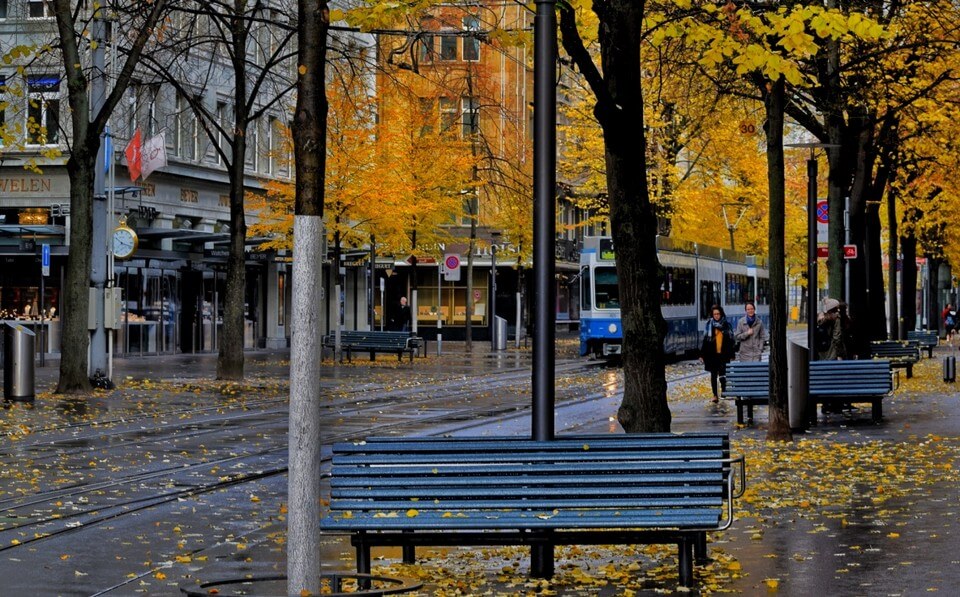 GETTING TO ZURICH
Choose a bus, rail, or aircraft to travel to Zurich from other European cities. Switzerland, in general, and Zurich, in particular, have highly developed transportation networks that are well-connected to nearby nations via land, rail, and air.
BY PLANE
The largest airport in Switzerland is Zurich International Airport (German: Flughafen Zürich). The airport is home to Swiss International Air Lines, the country's flag carrier, and is located around 13 kilometers from the city center. Numerous airlines, including Emirates, Qatar Airways, United Airlines, and American Airlines, fly nonstop or connect to this airport. You can use Google Flights, Skyscanner, or Momondo as one of the greatest resources for finding low-cost flights and the best travel routes.
Parking at the Airport: Find a suitable parking space – whether traveling, shopping at the airport, or just here often.
GETTING FROM THE AIRPORT TO CENTRAL CITY
There are three ways to get from the airport to the city center.
BY TRAIN: With a quick and effective journey of 10 to 15 minutes, you can take the train or S-Bahn. A single ride costs CHF 6.80 (Children: CHF 3.40) or CHF 13.60 for a 24-hour day pass (Children: CHF 6.80). However, if you have a Zürich Card, the ride is free.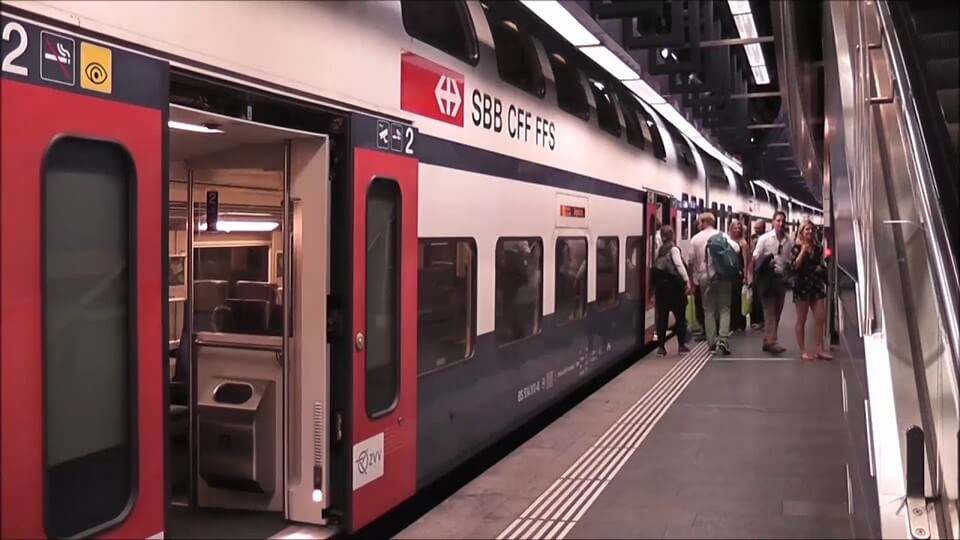 BY TRAM: Take tram line 10 with a 35-minute ride; upon arriving, it's like a sightseeing tour. A single ride costs CHF 6.80 (Children: CHF 3.40) or CHF 13.60 for a 24-hour day pass (Children: CHF 6.80). However, if you have a Zürich Card, the ride is free.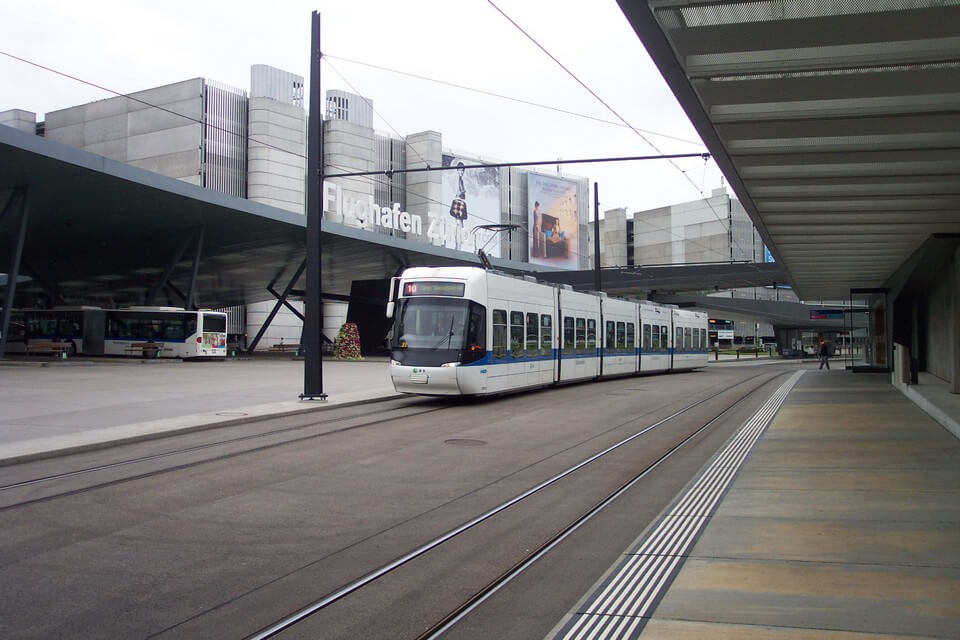 BY TAXI: This costs between CHF 45 and CHF 70 and takes 10 and 20 minutes. The benefits are quick and easy; personal collecting is quick and effective.
BUS, TRAIN: On OMIO.com, you may find information about transportation providers, routes, schedules, and rates for getting to Zurich by bus or train.
GETTING AROUND ZURICH
Even though Zurich is a big city, getting around is relatively simple and convenient. Since most of the major tourist attractions are concentrated in and around the old town, most are accessible on foot.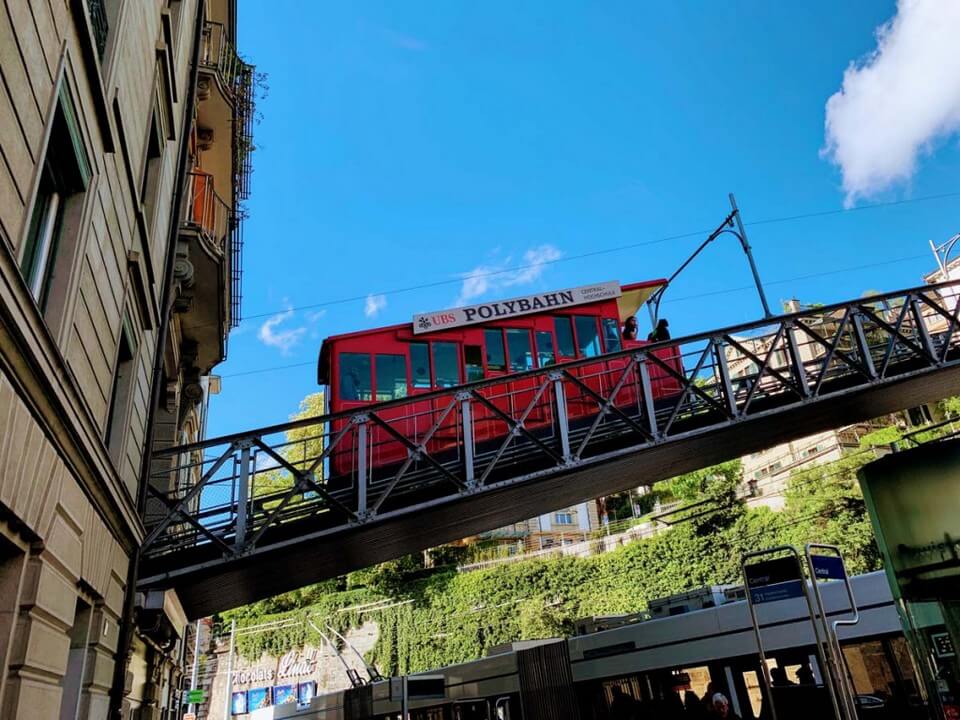 There will, however, be instances when you must use public transportation, such as when going to the hills or from your hotel to the city center.
Currently, all modes of public transportation—train, bus, and even cable car—have the same fare. Currently, a single ticket costs €2.7 each way and €8.8 per day for 30 minutes of riding.
Through ZVV, you can alter the ticket price list.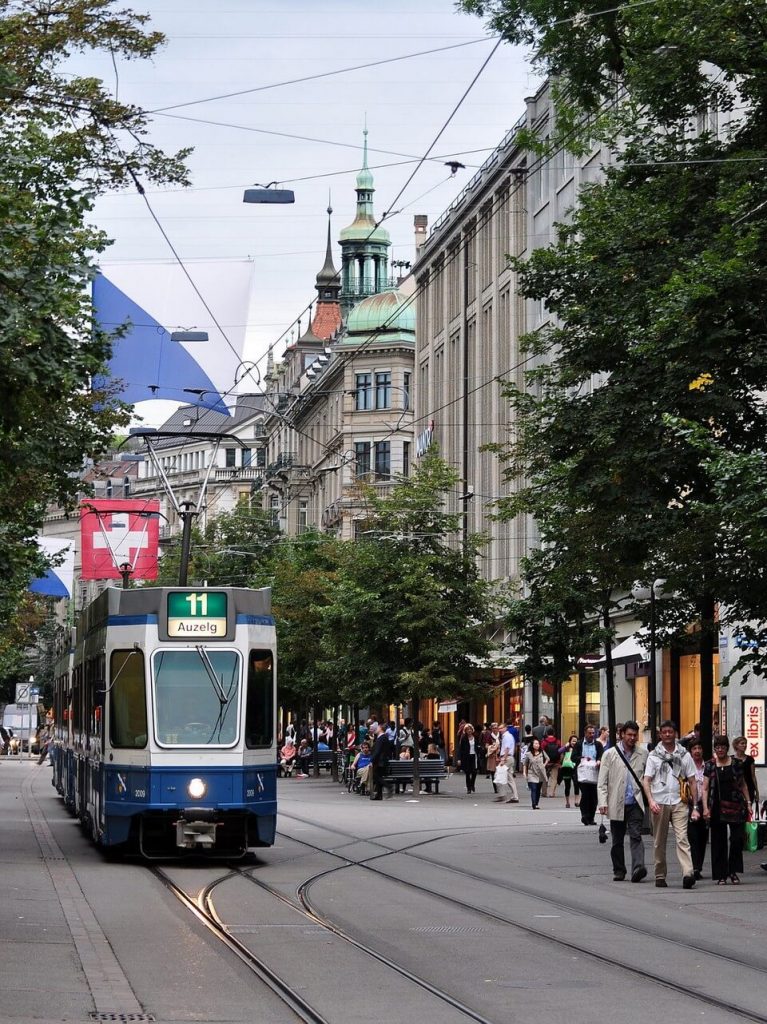 You can also rent a car and a bicycle in addition. Due to the high cost of gas and lack of parking spaces, you shouldn't rent a car. Only if necessary should you use a taxi or rent a bike. Additionally, guests can easily rent a boat to explore the lakes and streams.
WHERE TO STAY
Zurich is no different from the rest of Switzerland in that it is a very pricey destination for visitors; as a result, hotel and guesthouse costs for basic rooms here range from about 70 to 100 USD per night. The Old Town or District 4, near the central station, are likely the best areas to stay in Zurich.
Below we recommend a more best budget, mid-range, and upscale hotels with good ratings and reviews you can refer to.
In Switzerland, hostels are the way to go, but sadly, there aren't many in most major towns. It is advisable to make reservations in advance if you are traveling during the busiest time of year. My recommended locations are: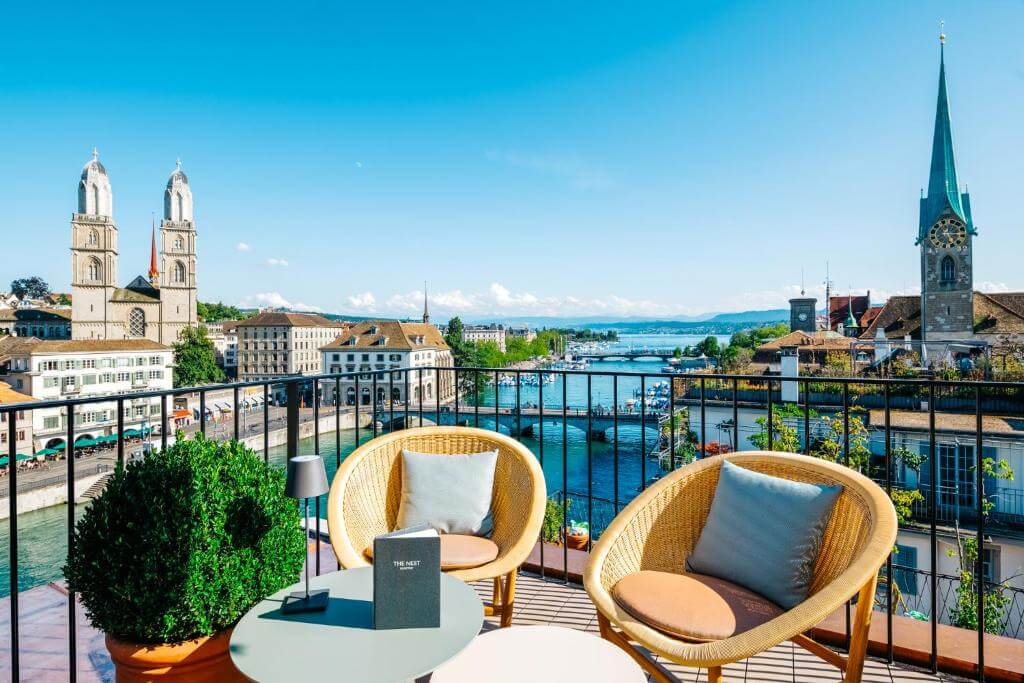 THINGS TO SEE IN ZURICH
There are practically too many things to do in Zurich to mention them all. It is best appreciated with plenty of time to roam around and take in the stunning city and no set plans.
OLD TOWN (ALTSTADT)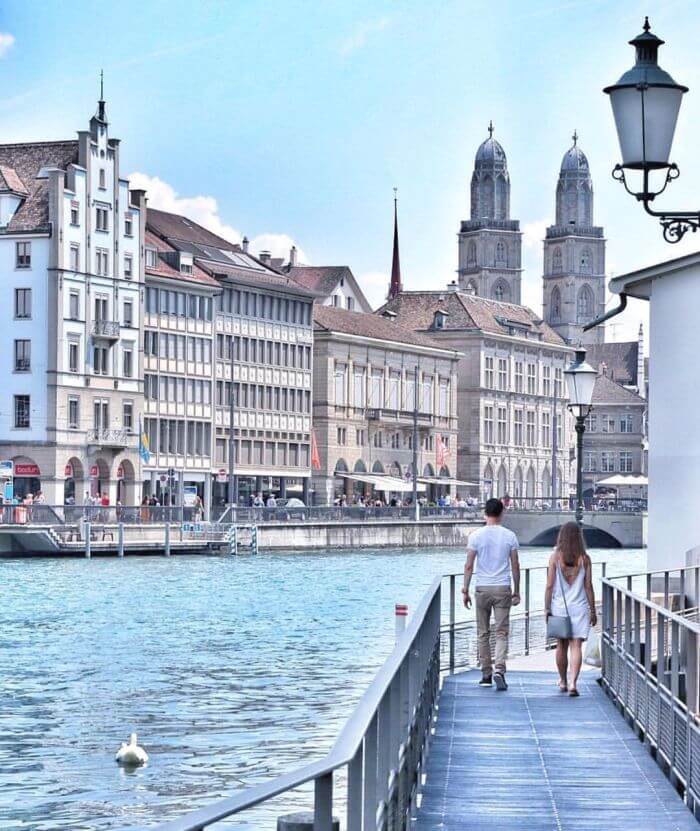 The city's ancient town is arguably its most well-known and well-liked tourist destination. This location features several restaurants, bars, pubs, and cafes, in addition to some of Zurich's most notable architectural creations and structures, including the Swiss National Museum, Lindenhof Castle, Notre Dame Cathedral, and others.
Visit the Fraumünster Church, St. Peter's Church, Swiss National Museum, Fine Arts Museum, Lindenhof Castle, and other well-known sites while you're here to see the spectacular Roman architecture.
KUNSTHAUS
The Kunsthaus is one of Zurich's most well-known tourist destinations and is home to significant art collections. The Museum of Art is another name for the Kunsthaus. This is regarded as one of Switzerland's most fascinating and worthwhile museums. This museum is home to numerous magnificent works of art by masters and well-known 20th-century artists like Van Gogh, Picasso, Cezanne, and Monet…
It is located in the heart of the historic district. Take bus number 31 or Tram lines 3/5/9, stopping at the Kunsthaus station.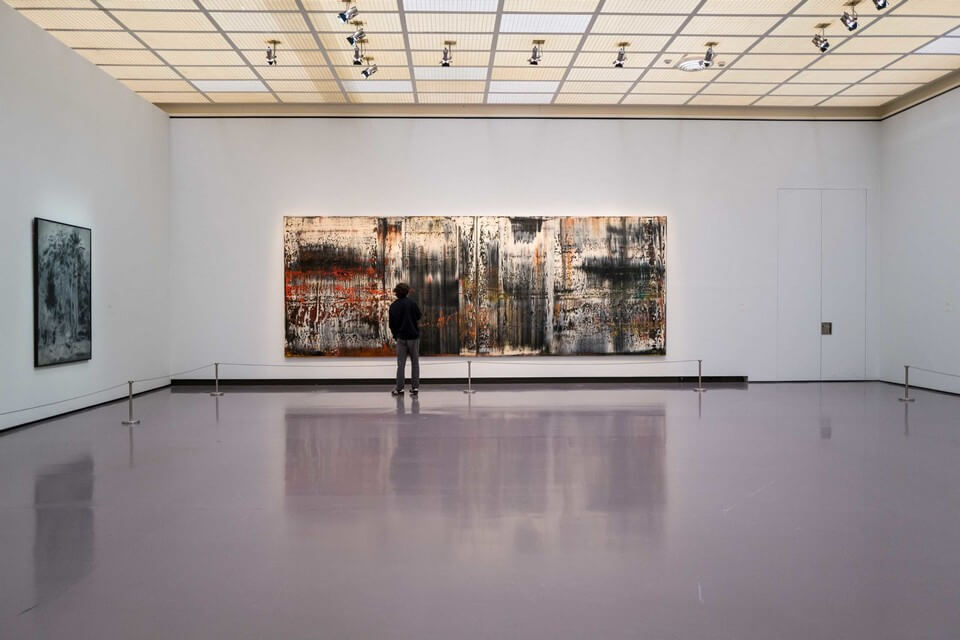 Admissions: Adult: €25; 13-19 years old: €8; students 20-30 years old: €13. Free admission every Tuesday, Wednesday, Thursday, and Friday from 5 pm to the first Sunday of every month.
Hours: 10 AM–8 PM/Monday: Closed
MOUNT UETLIBERG
The top 4 sites to visit in Zurich are always Mount Uetliberg. A panoramic view of the city can be had here at more than 2,858 feet above sea level.
Both a train and a hike can get you here. From Zurich HB central station, trains run every 30 minutes.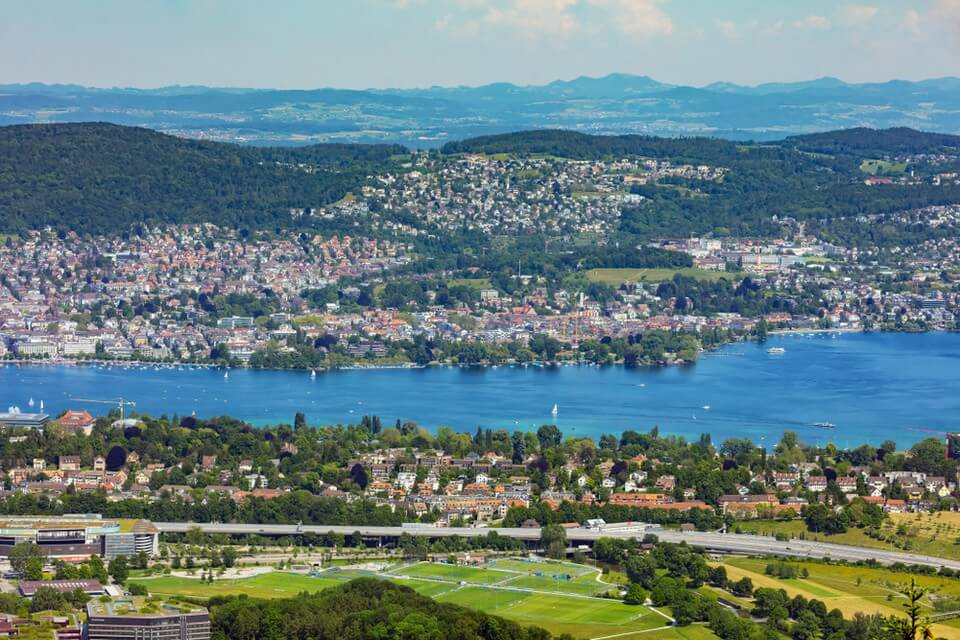 Follow the instructions on the mountain down to Felsenegg, take the gondola down to Adliswil, and then walk for about five minutes to get to the railway station to return from Uetliberg to the center. Returning to Zurich's city center by train takes roughly 25 minutes.
LAKE ZURICH
One of the best tourist attractions in Zurich is Lake Zurich, which has a lakeside road. There are vibrant homes, busy businesses, and eateries along the lakeside road.
Many yachts and boats bring tourists on day cruise trips to the villages and cities along the lake every day because it stretches more than 40 kilometers from Zurich to the base of the Glarner Alps. Burkiplatz is Zurich's principal pier. Come here if you wish to enjoy a cruise on the Zurich River.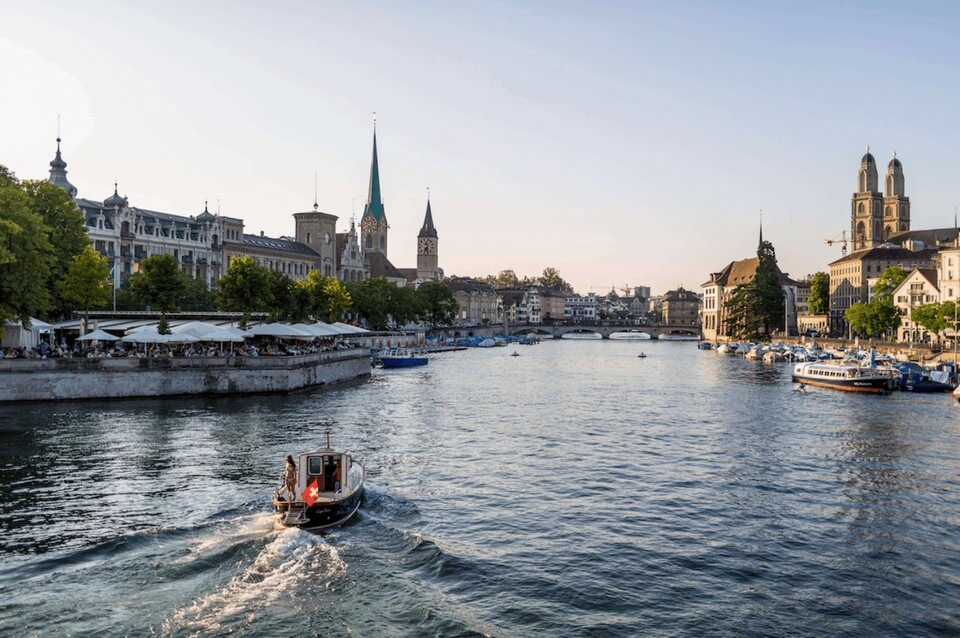 Since the mountains serve Lake Zurich's water supply, the lake's water is exceptionally pure. Summertime brings the lake's lovely blue water, perfect for strolling along the shores or taking a boat out on the water.
FRAUMUNSTER CHURCH
The Fraumünster Church's green bell tower is easily recognizable from a great distance! One of Zurich's most recognizable monuments, the Marc Chagall and Augusto Giacometti glass windows are a big part of why tourists and residents love it. All enthusiasts of archaeology will adore this massive stone chapel from the ninth century tucked away in the church's cellar. The Crypt Museum is accessible with a 5 franc (CHF) entrance fee to the church.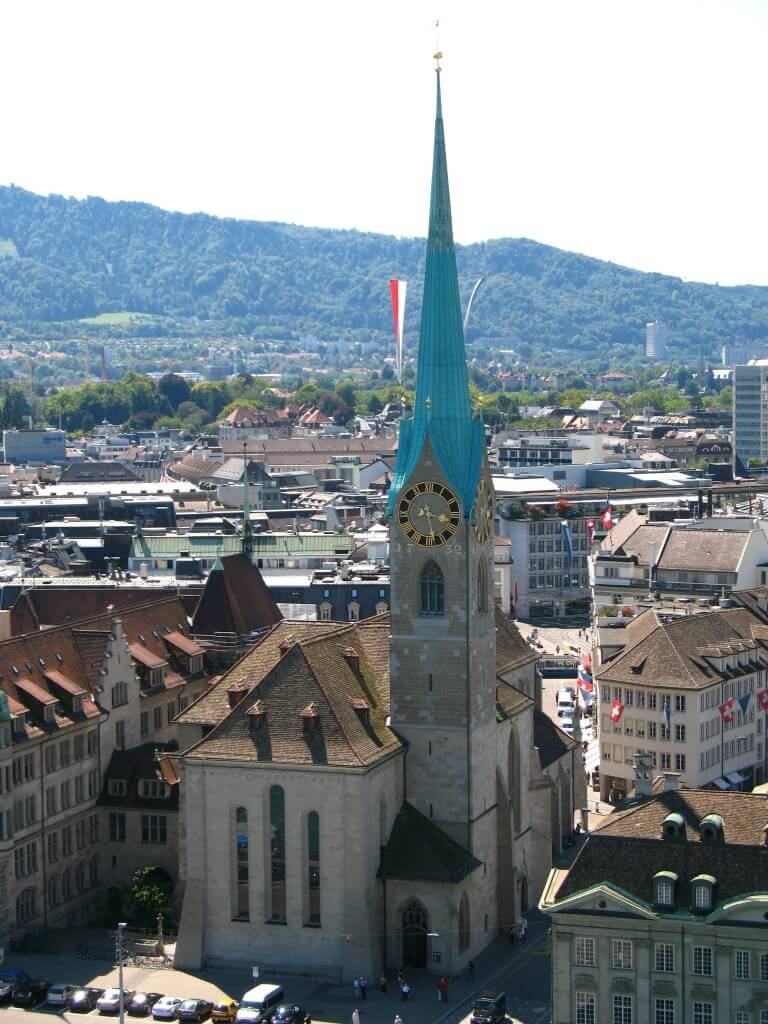 Take trams 11, 13, or 17 from Zurich main station to Paradeplatz; it is a 2-minute walk to the church from there.
Hours: 11/1 – 29/2: 10:00 am – 5:00 pm | March 1 – October 31: 10:00 am – 6:00 pm
GROSSMÜNTER CHURCH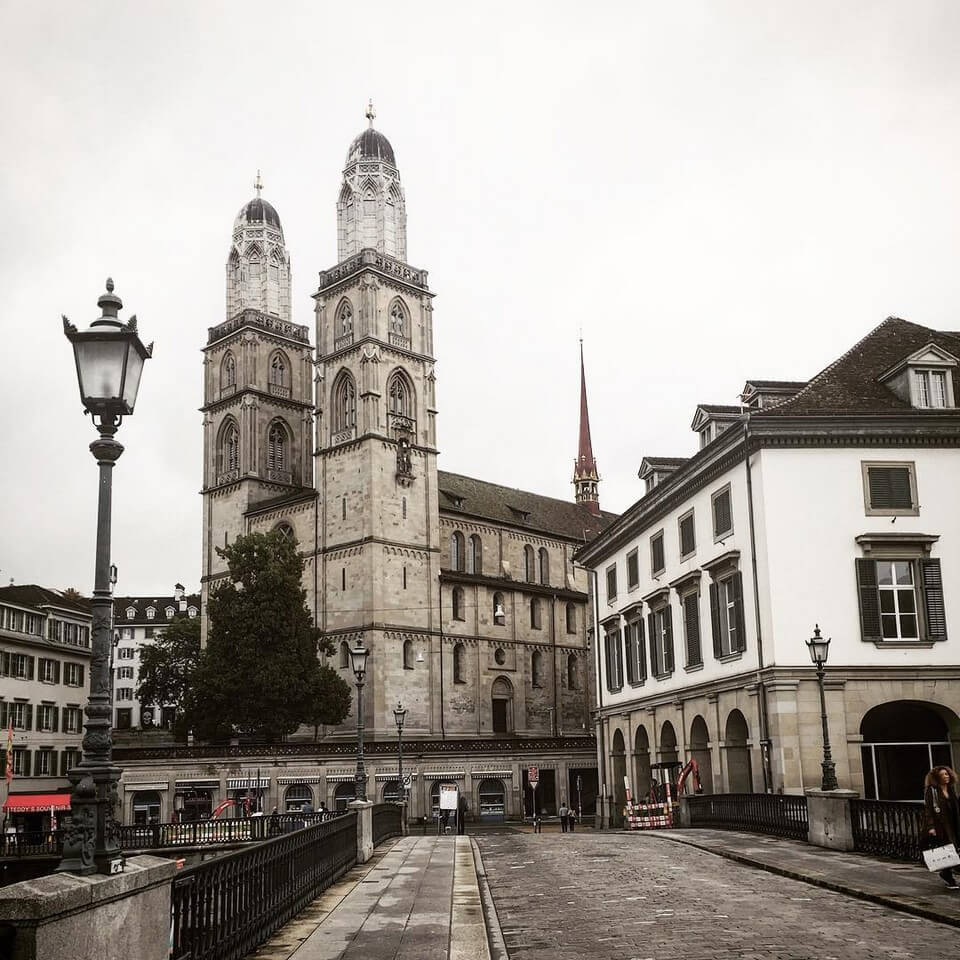 Zurich's Romanesque-style Protestant church, completed in the 12th century (around 1100), is regarded as a symbol and source of pride for the city. While a small, bright red tower can be seen on the roof behind the church, these two towers are frequently compared to the shape of rockets.
The cathedral's interior is designed in Roman architecture, and numerous sculptures of the city's protector gods are throughout.
Hours: 10am–6pm
BAHNHOFSTRASSE AVENUE
Zürich's main thoroughfare, Bahnhofstrasse, is also one of the world's most renowned and costly shopping areas. More than 90 luxury clothing businesses, including world-famous names like Cartier, Mont Blanc, Prada, Gucci, and Chanel, are spread over a 1.5 km street.
In addition to high-end shops selling clothing, accessories, and fragrances, this area is home to numerous Swiss banks' head offices and upscale cafes, restaurants, and pubs catering to the wealthy.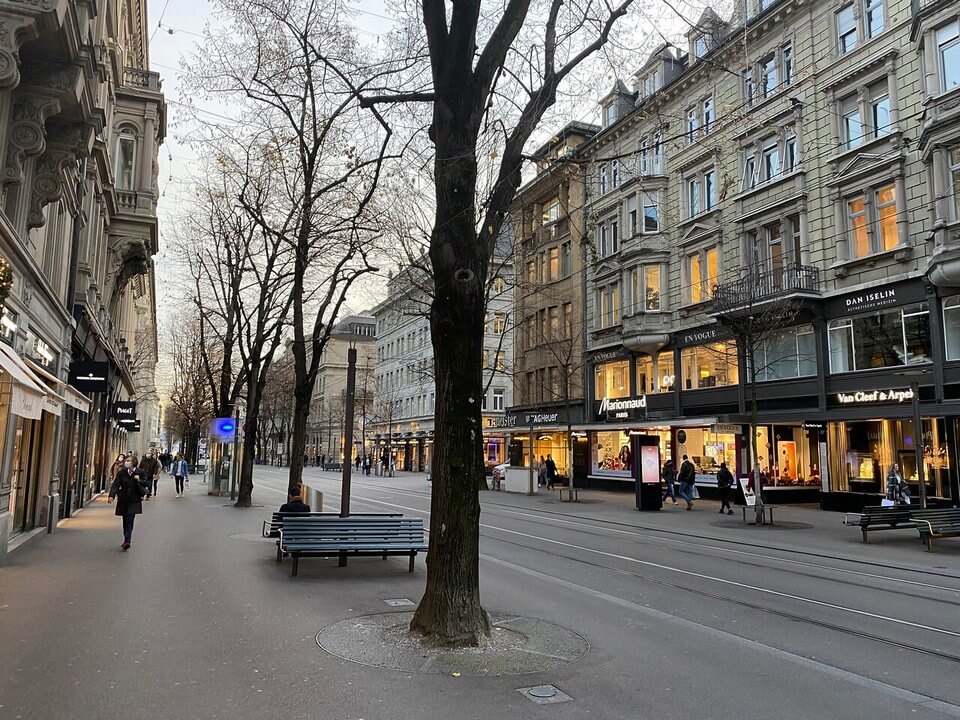 This region is home to many Swiss banks' main offices, expensive cafes, restaurants, and pubs that cater to the wealthy, and high-end stores providing clothing, accessories, and fragrances.
ZURICH ZOO
One of the top 10 tourist attractions in Zurich is the Zurich Zoo. Today, it is regarded as one of Europe's top zoos.
Currently, more than 4,500 creatures live here, representing 360 different species. The zoo's daily penguin gatherings in big numbers are one of its more intriguing features. The zoo also has several eateries and amusement parks that are appropriate for families with young children.
Hours: 9 am–6 pm
LINDENHOF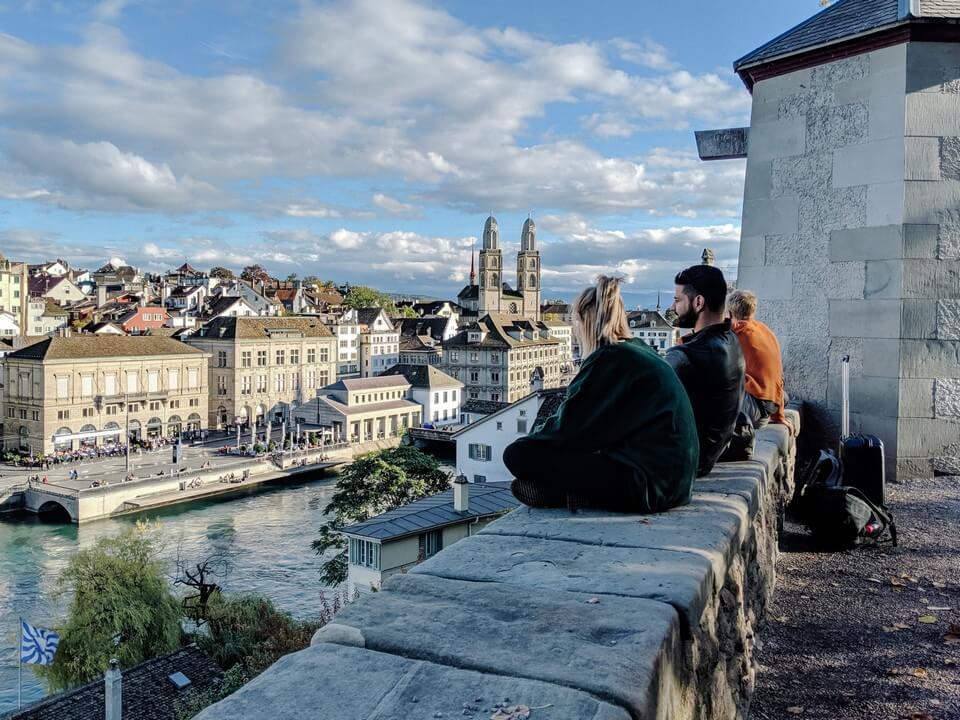 With views of the Limmat River, Lake Zurich, and the city, Lindenhof is a hilltop park in the old town. Since the city's establishment in the first century BC, this has been its most crucial and strategic site.
This location maintained its significance until the ninth century, thanks to the construction of the Carolingian palace and the Roman stronghold there. Even though these structures are no longer there, this location is still considered a prominent one with a beautiful city perspective.
Hours: Open 24 hours
ZURICH OPERA HOUSE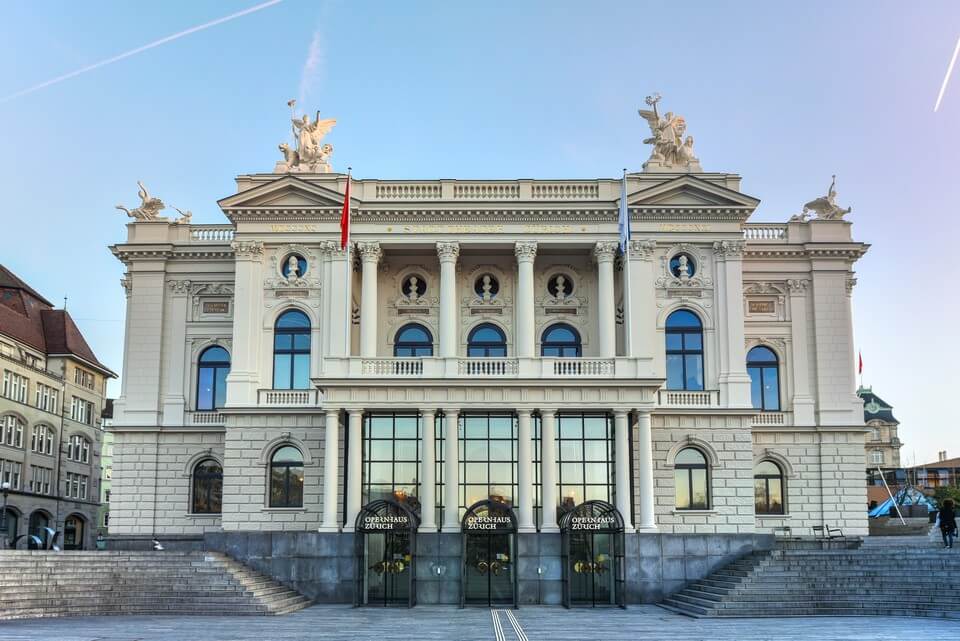 Even though it may not be Zurich's most recognizable structure, this Neoclassical structure has a significant historical significance for Swiss Opera. The opera in Zurich, which has seen numerous architectural incarnations, is today a destination for tourists to pay their respects to world-famous musicians and composers like Weber, Wagner, and Mozart, as well as other notable writers like Schiller, Shakespeare, and Goethe with his iconic bust. For opera enthusiasts, the Opera House remains a top Zurich tourism attraction.
CHURCH OF ST. PETER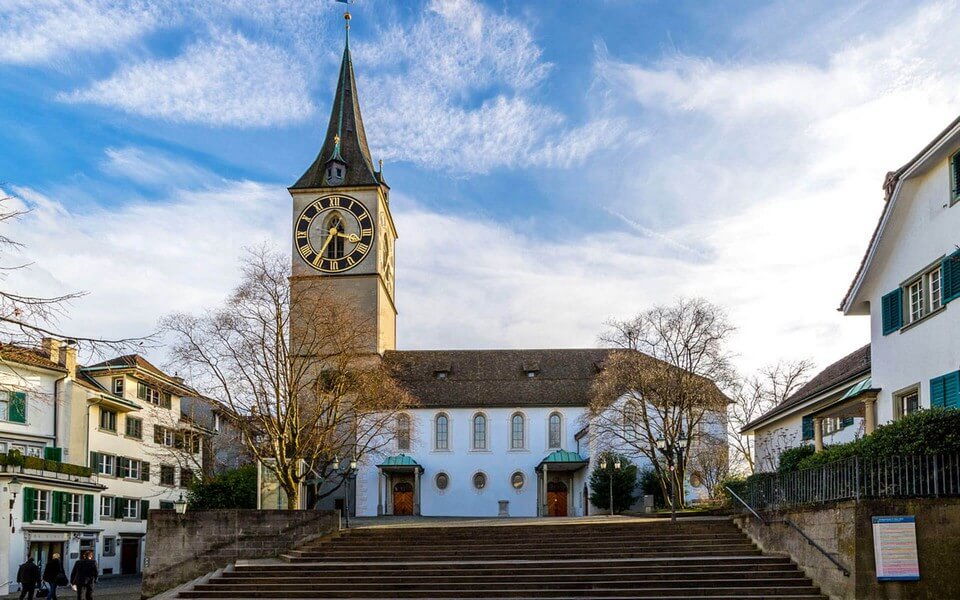 The biggest watch face in Europe is Zurich's Church of St. Peter. The walls contain 9th-century foundations that are still intact and were once employed as a fire monitoring post. It is Zurich's oldest church and the only baroque structure in the city.
From the main station, use tram line 4; after passing through 3 stations, get off at Rathaus; it is a 2-minute walk to the church.
Hours: 8 am–6 pm
THINGS TO DO IN ZURICH
TASTE SWISS CHOCOLATE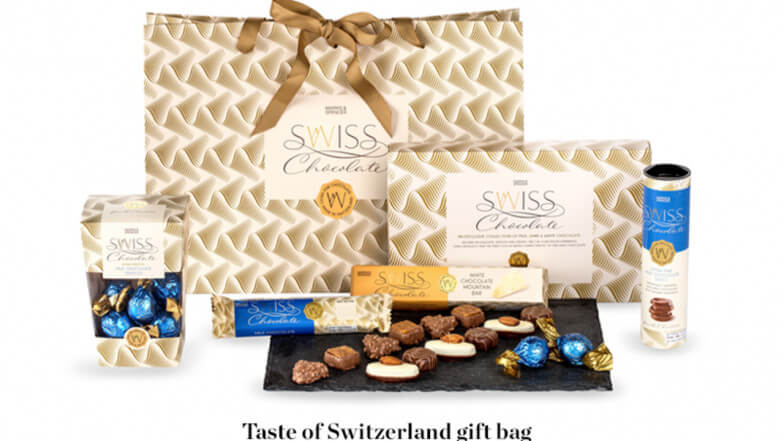 Chocolate is widely associated with Switzerland. Try taking a cuisine tour to learn more about this cultural favorite in-depth. Sweet Zürich Tour organizes tours centered on chocolate and its 200-year-old Swiss heritage. While learning about Zürich's chocolate trends, you'll have the chance to sample a wide variety of chocolates, including bars, ice cream, hot chocolate, and truffles with unusual flavors. Their 2 to 10 persons small group tours last about 2.5 hours and cost CHF 85.
EXPLORE ZÜRICH'S VIBRANT NIGHTLIFE
Although Zürich is a calm city by day, at night, it comes alive with approximately 500 nightlife establishments, including bars, restaurants, and music halls. You may start your night with inexpensive drinks on the Limmat riverbank before heading to the pubs and clubs in Zürich because there are no open-container rules. When you're ready to party, head to Langstrasse or Neiderdorf in the Old Town for some of Zürich's top nightclubs and bars. Olé-Olé Bar and Cinchona Bar are two entertaining choices.
EAT IN THE DARK AT BLINDEKUH ZÜRICH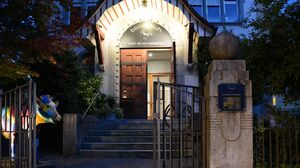 You eat in the dark at the restaurant Blindekuh, named from the German phrase "Blind Man's Bluff." This restaurant was the first one in the world to hire visually impaired personnel when it opened in 1999. Here, you can enjoy a gourmet trip using only four of your five senses. There are no other eating experiences like it. A three-course lunch should cost about 75 CHF.
WALK THE LAKE PROMENADE
Around 1800 saw the construction of the Lake Zürich promenade, which circles the entire body of water. The boardwalk in the direction of Tiefenbrunnen extends from Bellevue for about 3 kilometers (2 miles) and is constantly crowded with people walking, riding bicycles, and inline skating. At Bürkliplatz, about halfway, there is a tranquil meadow where you may unwind on a bright day and an observation platform. If you'd prefer to mix with the locals, stop and talk to any street performers or jewelry vendors who line the promenade.
GO SKIING
The closest significant ski resort to the city is Flumserberg. A day pass typically costs 69 CHF, although later in the day, there are discounted permits available for as little as 39 CHF. Additional ski areas are also close by, including Sattel-Hochstuckli and Amden, which can be reached in less than an hour by vehicle.
Cross-country skiing opportunities also abound nearby, including those at Rothenthurm, Bachtel, and Zuckerberg. Cross-country skis and boots are available for rent for about 110 CHF daily.
VISIT THE BEYER ZÜRICH CLOCK & WATCH MUSEUM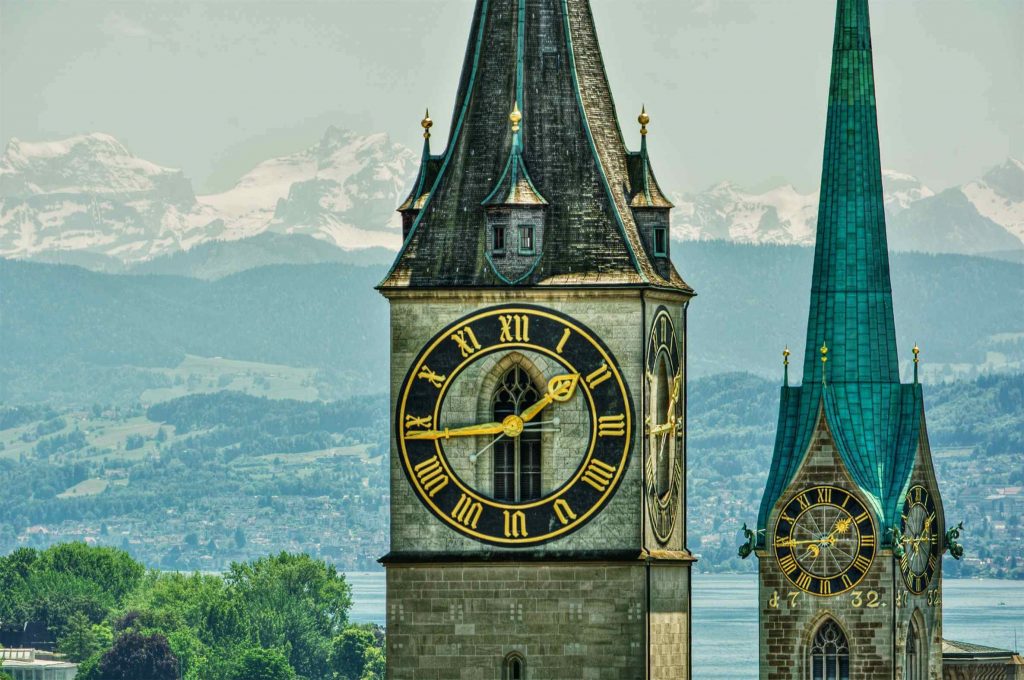 Watchmaking in Switzerland is well known. This private museum illustrates the story of timekeeping from 1400 BCE (when they employed tools like sundials and hourglasses) to the present day, with one of the best collections in the world. Check out all of the clocks in this beautifully constructed museum, and pay close attention to the unique, expensive, and vintage clocks. It costs just 10 CHF to enter.
CELEBRATE SWISS NATIONAL DAY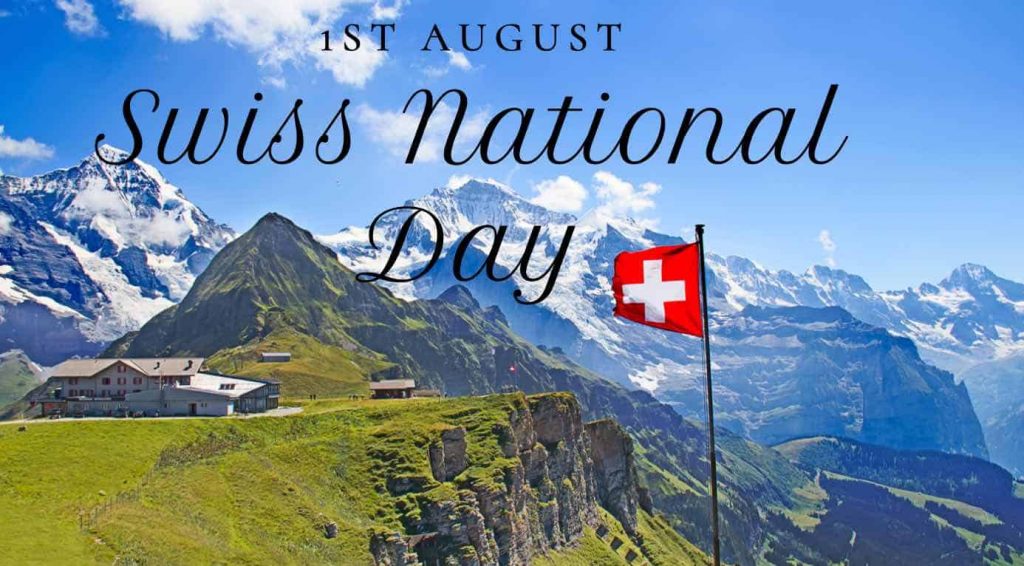 Swiss National Day, which falls on August 1st if you're in town, commemorates the 1291 establishment of the Swiss Confederation. Evening celebrations are held, and nighttime fireworks displays are launched. Watch them over the lake, or if you know how to set off fireworks safely on your own, you can purchase them the days before the festival. Another popular show is above the Rhine Falls, which is about an hour away via S-Bahn. No matter where you go in the city, you may see homes and buildings decorated with the Swiss flag and another bright bunting. People enjoy the occasion by gathering for picnics and barbecues in parks and other public areas.
TAKE A BOAT TOUR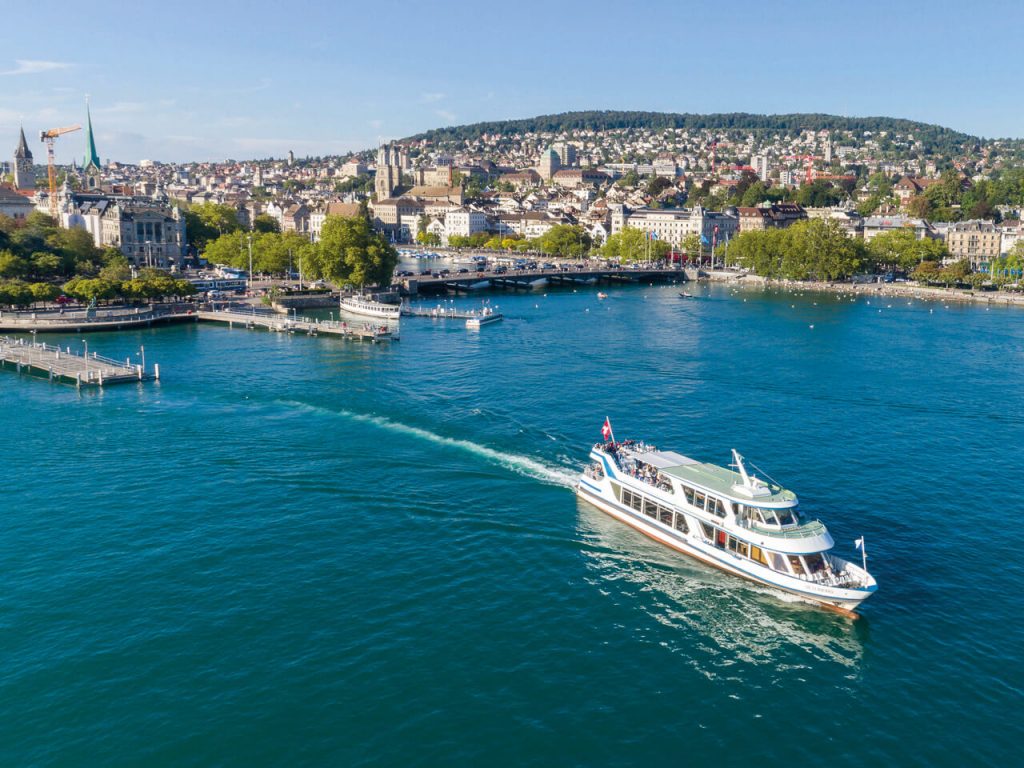 Take a boat cruise on Lake Zürich while the weather is perfect for taking in the beautiful scenery. Mini tours start at 25 CHF, and reservations can be made online or at the pier on Bahnhofstrasse. From there, tours and cruises only get more elaborate, with themes like cheese fondue cruises, folklore cruises, brunch cruises, and even cruises where you can create your burgers. Per person, these excursions cost between CHF 45 and 115.
MUST TRY FOODS IN ZURICH
Zurich's cuisine, like Swiss cuisine in general, is renowned for its bread, dairy goods like cheese and yoghurt, and most notably, its chocolate.
Below are traditional and must-eat foods in Switzerland as well as in Zurich;
CHEESE FONDUE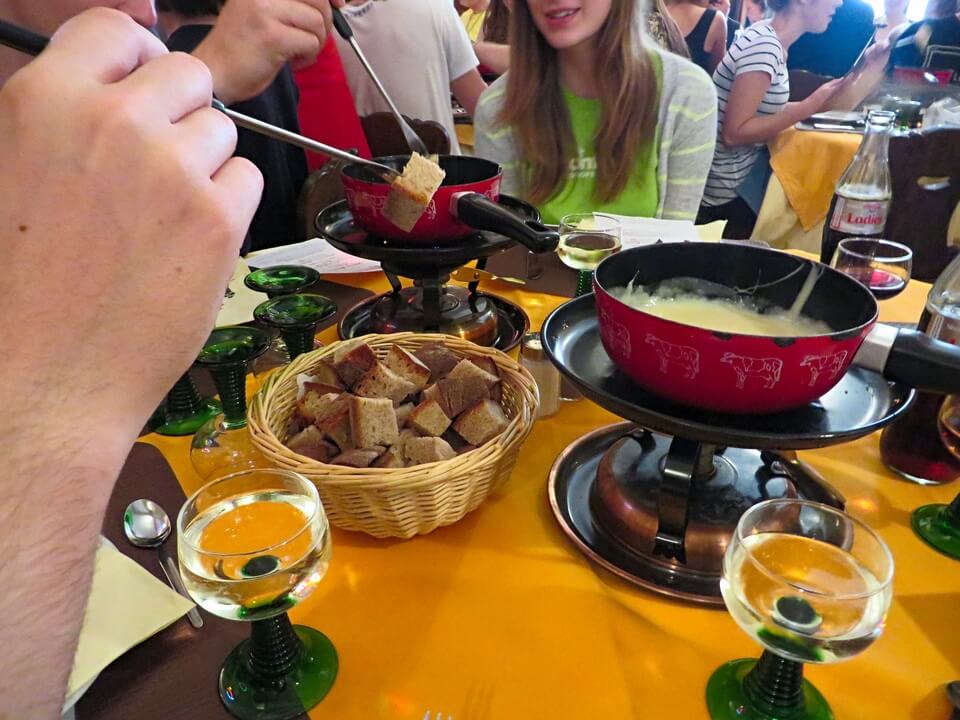 Cheese fondue (cheese hotpot), produced with melted cheese and additional ingredients like garlic, white wine, a little cornstarch or corn flour, and Kirsch, is the perfect dish to enjoy with company. To prevent the cheese from clumping, the meal is always cooked over a tiny stove before being presented at the table in a unique ceramic pot called a caquelon. Using a long fork to skewer the small, pre-cut pieces of bread, you dip them into the cheese pot simmering on the stove, then enjoy.
RÖSTI (CLASSIC SWISS POTATO PANCAKE)
Potato chips that have been fried or baked to generate a crunchy crust but melt within are used to make rosti. People from Switzerland occasionally include cheese, bacon, onions, and even chopped apples in their dishes.
BIRCHERMŰESLI (FRUIT CEREAL)
Rolled oats, fruit, almonds, lime juice, and condensed milk make for a wonderful combo (or yoghurt).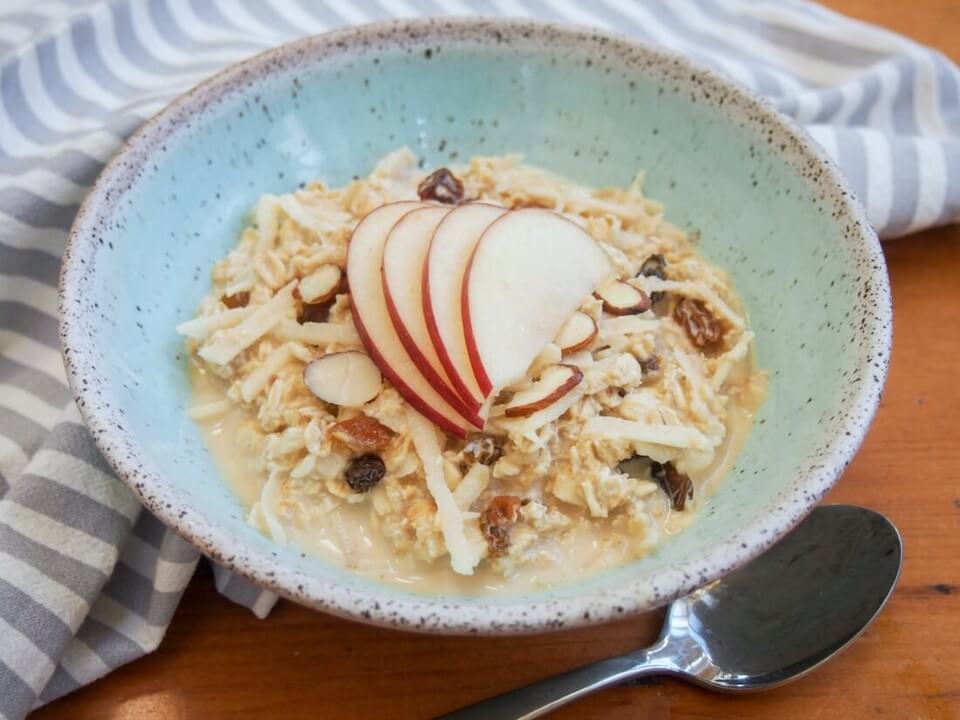 RACLETTE (WARM MELTED SWISS CHEESE WITH EGG AND POTATOES)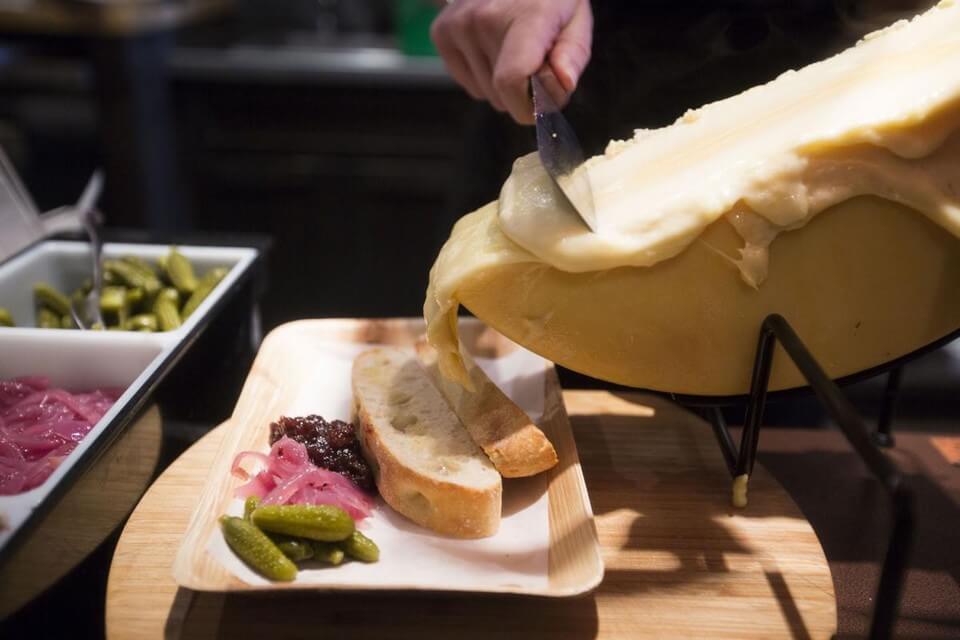 The name of a very well-known cow's milk Swiss cheese is "raclette." A specialized machine melts the cheese on this meal, then topped with a combination of vegetables, pickled baby cucumbers, pickled onions, charcuterie (fermented meat), and baked potato chips with the skin on.
BŰNDNERNUSSTORTE (TRADITIONAL PIE)
Bűndnernusstorte, also known as engadinernusstorte, is a type of pastry of Graubünden origins. This cake's fundamental ingredients are flour, sugar, eggs, butter, salt, a tiny bit of caramelized sugar, cream, and tiny nuts, typically walnuts.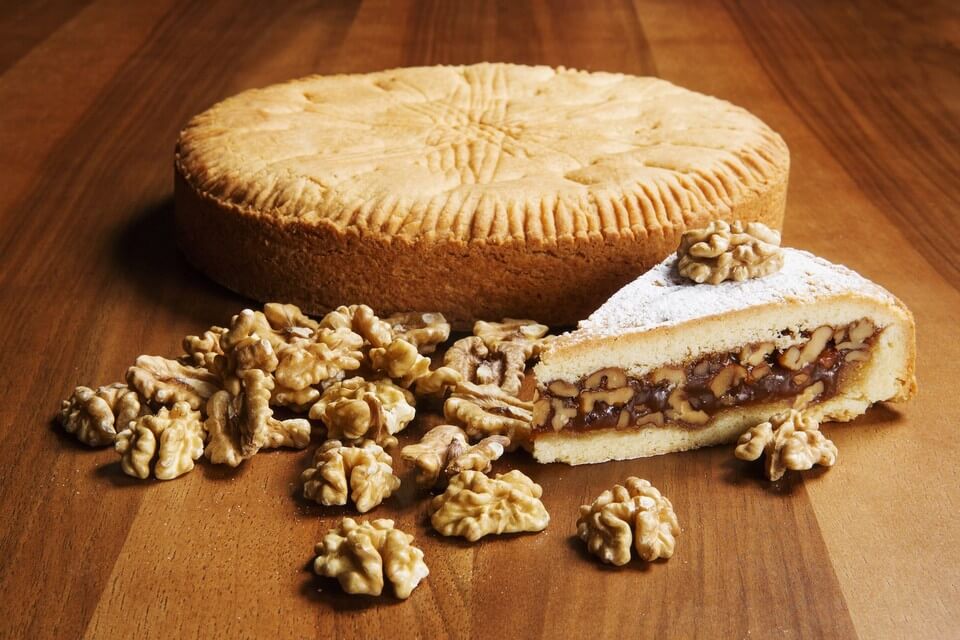 ZÜRCHER GESCHNETZELTES (ZURICH-STYLE VEAL)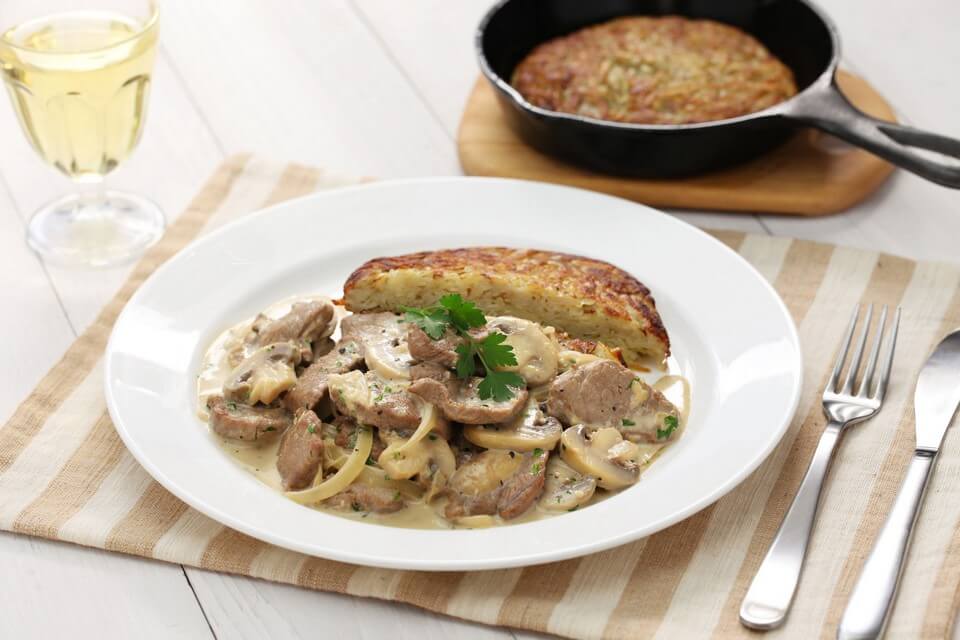 Cooked with mushrooms, onions, wine, and cream, veal—and occasionally veal liver—is frequently eaten with rosti, noodles, or rice. If you like, you can use chicken or pig instead of veal. When visiting Zurich, this dish will be appealing.
ZOPF (SWISS BRAIDED BREAD)
In Switzerland, there are many different kinds of bread, but zopf, a soft, white bread, remains the most well-liked and delectable. White flour, milk, eggs, butter, and yeast are used to make the dough, which is then braided and smeared with egg yolks before baking.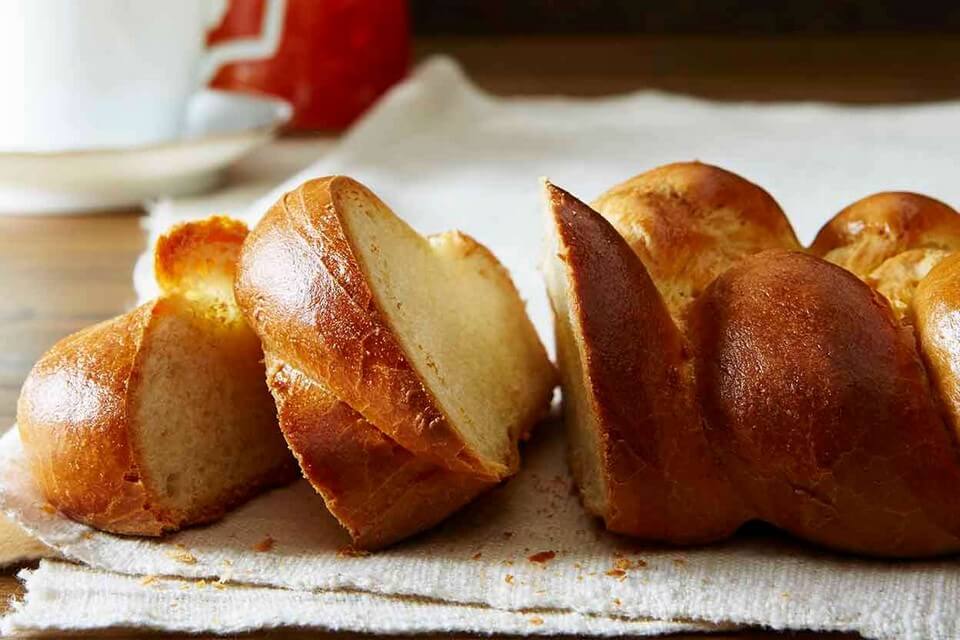 ÄLPLERMAGRONEN (SWISS ALPINE MACARONI PASTA)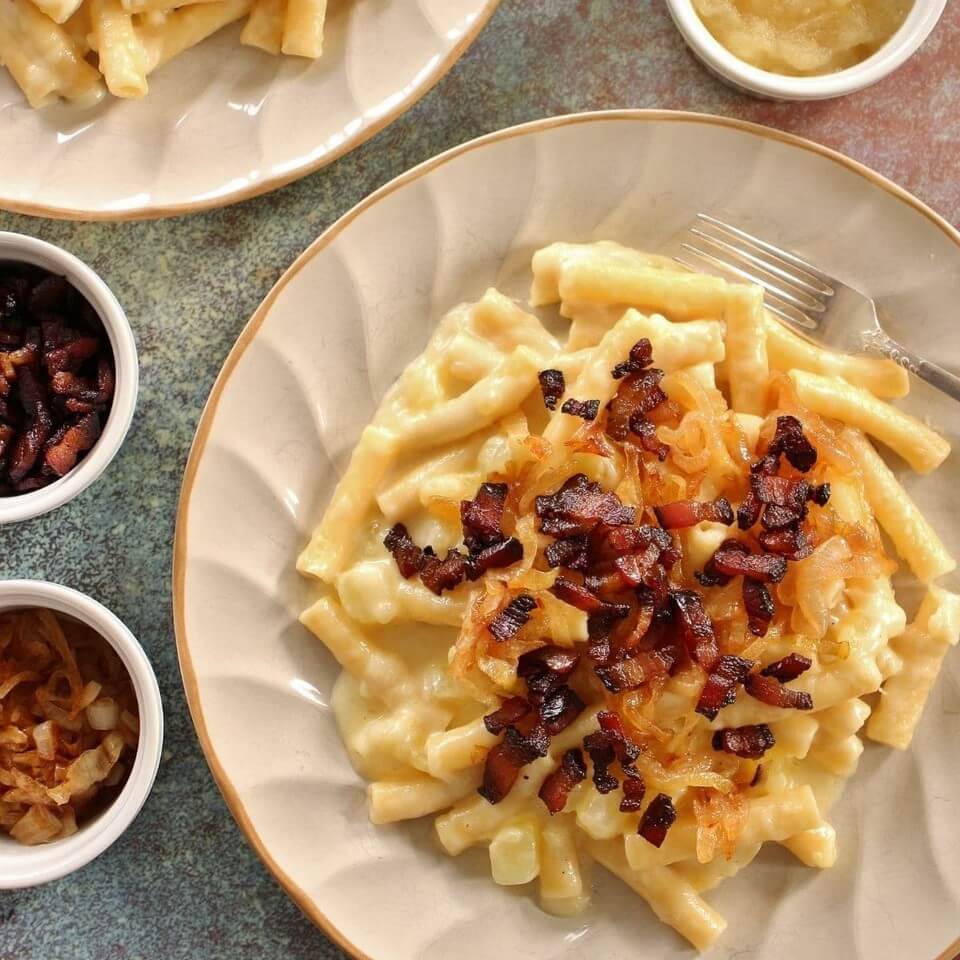 This recipe uses every ingredient on a farm raising livestock, including cheese, potatoes, onions, pasta, milk or cream, and apples. In the traditional recipe, potatoes and pasta are cooked with cream and cheese, baked, and then served with fried onions and apple sauce. Sometimes you can use additional bacon.
CHOCOLATE
In Zurich, the food is well-known. Zurich's milk chocolate is some of the greatest in the world and is made with wonderful cream and excellent milk. So please treat yourself to some Swiss chocolate and get some for your loved ones; this will be a wonderful present after you return from Zurich.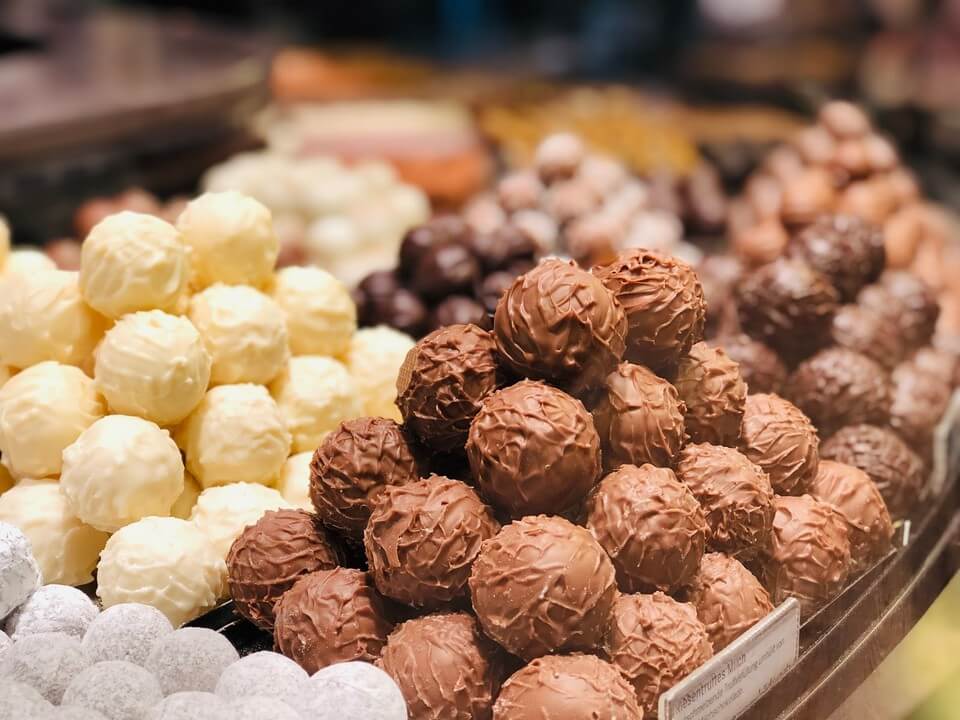 NIGHTLIFE IN THE CITY OF ZURICH
The nightlife in Zurich includes upscale clubs, relaxed and alternative bars, live music venues, and strip clubs. Nearly half of Switzerland's population visits the city on the weekends to have fun. The primary nightlife districts are Zurich West, Niederdorf in the old town, and the streets surrounding Langstrasse. Although there is a thriving dance scene, there are also numerous bars nearby, so bar hopping may be just as enjoyable.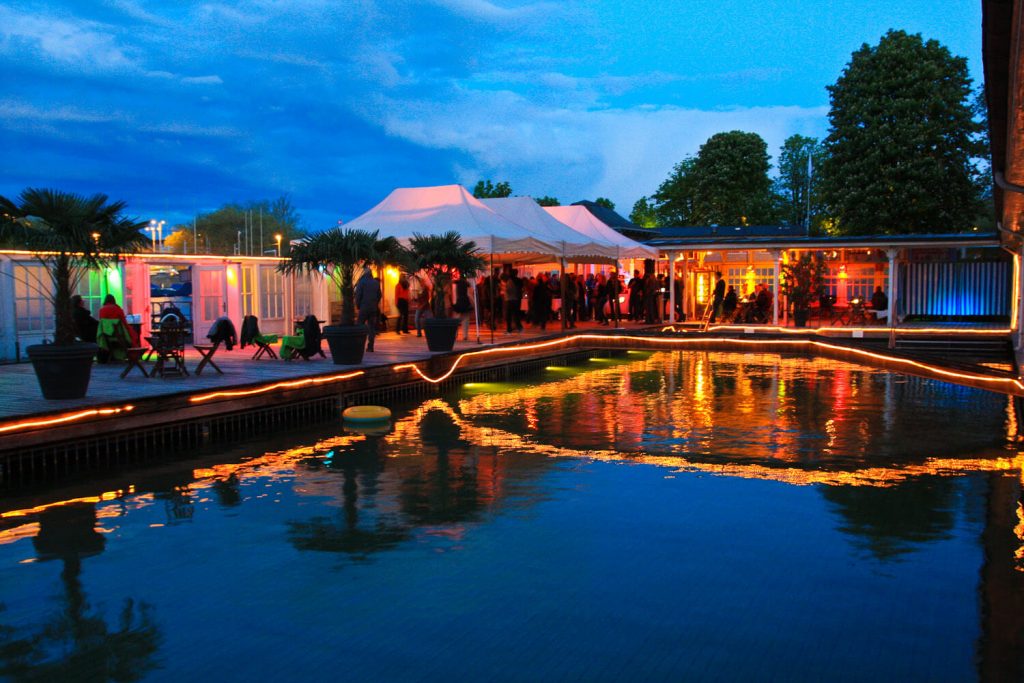 Although pricey, a night out in Zurich can be fantastic. Most places accept credit cards but keep some cash on hand if you want to go to pubs and clubs. There are wine and drink bars in the old town and the area around Paradeplatz if you prefer it to be more sedate. Please take a look at our listings.
The Future is Zurich's top venue for wacky electro, house, and crossover party styles. It is a small club located in a basement in the Langstrasse district. The Bar 3000 (the club's smoking lounge) sits adjacent to where the entrance and is hidden between two structures. It can be challenging to get past the doormen, but the rule is simple: blend in with the crowd already there. Once inside, you'll discover revelers who never get tired of partying until morning.
A hip neighborhood bar has been established inside a former eatery. The regulars enjoy the laid-back atmosphere and the variety of individuals at this slightly off-the-beaten-path location. A variety of beers, cocktails, and long drinks are available. They have a cosy outside space and a garage-style room in the yard where they occasionally host parties or nights of ping-pong and table football.
Alehouse is one of the best-stocked pubs in the city, serving up to 21 craft beers on draught and at the hand pump. You can find it here if you're looking for a hoppy IPA, Belgian amber, or perhaps a chocolate stout. A detailed list of the available beers may be found on the establishment's website, albeit many are also regional. Students and foreign residents, many of whom speak English, enjoy the pub-like atmosphere and the bartender's willingness to give you a taste before ordering. They also serve traditional pub food like burgers, fish and chips, chicken, and salads if you need to strap on the old feedbag.
Although the upside-down liquor bottles hanging from the ceiling are an eye-catcher, they are not the main factor in this bar's appeal to a young, trendy clientele. The Raygrodski is known for its consistently inventive cocktails, a wide selection of booze, attentive table service, and a unique blend of a carefree, youthful environment and real flair. You can count on us to agree. On the weekends, a DJ plays music.
The black bar, brass-covered back wall, and checkered floor of Dante contribute to the cool but understated ambiance. Young and somewhat alternative, albeit still on the trendy side, is the crowd. The gin library at Dante is noteworthy; more than 80 distinct types are available, along with numerous drinks. Try a Basil Bash, which contains some basil along with some sweet and sour flavors. Unexpectedly flavorful and fresh. The basement houses a second bar and a smoking area.
ZURICH CITY MAP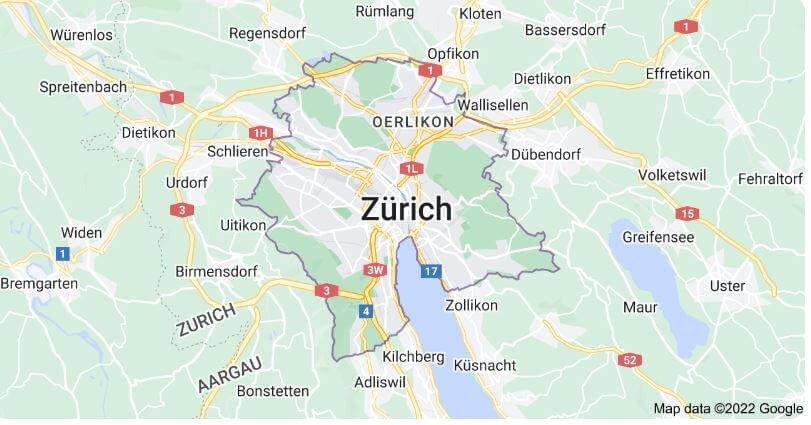 ZURICH CARD – Your City Travel Pass
With the Zurich Card, urban explorers can enjoy Zurich in all its diversity and save time and money.
The Benefits Offered by the Zürich Card
During 24 or 72 hours:
Unlimited 2nd class travel on all forms of public transportation (tram, bus, train, boat, and cableway) in the city of Zurich and the surrounding region
Includes the Mini Lake Cruise, Short Lake Cruise, and Limmat River Cruise
Free or reduced admission to the most popular museums
50% discount on the Zurich Old Town Walking Tour and other public city tours
More than 100 other experiences
Explore the City in an Even More Flexible Way – With the Zürich Card Bike
The same discounts as with the Zürich Card
Bike rental for 24 or 72 hours
The choice between a classic bicycle or an e-bike
In cooperation with PubliBike, the national bike-sharing system
 Everything Conveniently to Hand with the Zürich City Guide App:
The ideal travel companion for your trip to Zurich is the Zürich City Guide app. In addition to having a ton of helpful advice, it also shows a purchased Zürich Card or Zürich Card Bike. As a result, you always have access to the city pass on your smartphone.
News, events, and tips
Interactive and customizable city map
Save personal favorites to list(s)
Book city tours
Purchase and use the Zürich Card in the app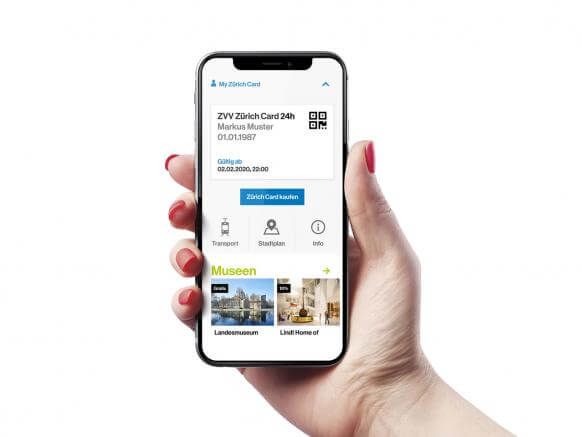 PARKING AT ZURICH CITY
The parking regulations in Zurich are highly rigorous, so it's vital to follow them if you don't want to get penalized. These regulations include white parking spaces, blue parking spaces, park-houses, and parking permits.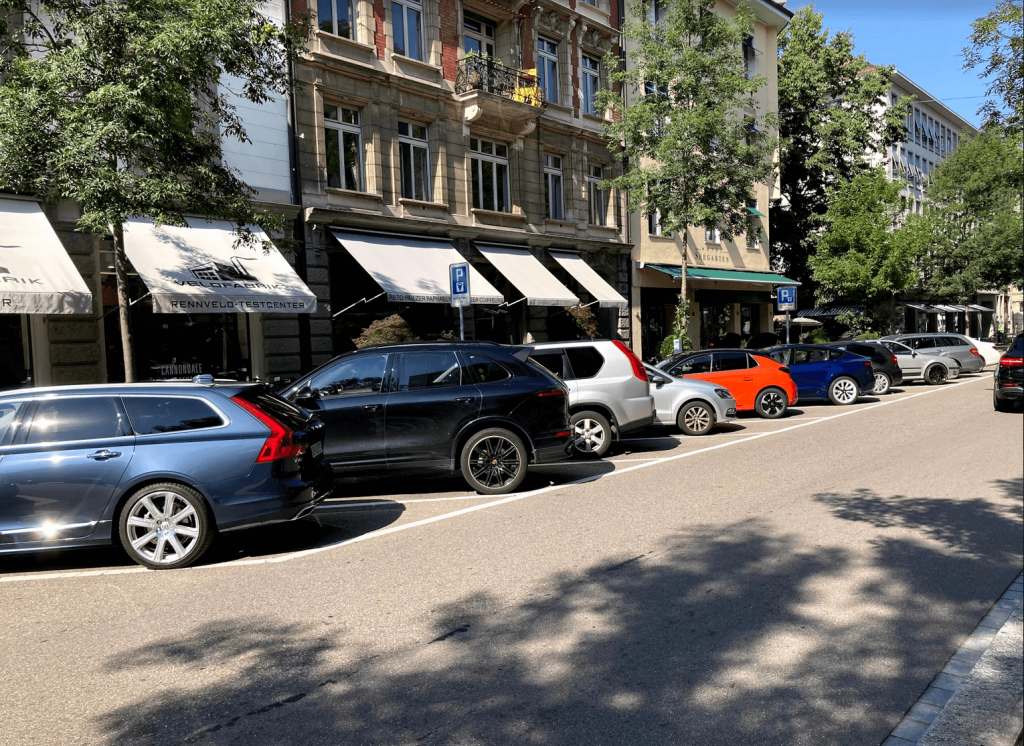 Zurich has fairly severe parking policies. Anyone who violates the restrictions may incur a parking fee of at least CHF 40. In general, only clearly defined parking spaces are allowed for parking.
One of Zurich City's ten park houses is where we advise parking. At traffic intersections, signalization boards display the number of available parking spaces and directions to the park dwellings. As an alternative, there are spaces with parking meters for transient parking (white zone). These are restricted to 2–4 hours or 30 minutes (with exceptions).
Visit parkkarten.ch to purchase resident parking cards, blue zone parking permits, and special parking permissions. Parking times are typically stated on the parking meter and correspond with business opening hours.
Practically everywhere parking between 9.00 pm evenings and 8.00 am is free of charge.
ZURICH TRAVEL COST
HOSTEL PRICES
In Zürich, just a few hostels fill up rapidly in the summer, especially during significant festivals and events. A dorm with four to six beds will cost you at least 50 CHF each night (although prices can be as high as 100 CHF). Although private rooms start at 100 CHF, most people spend more than 120 CHF. In most hostels, breakfast and Wi-Fi are complimentary.
There are a few campgrounds in the Zürich area, several located on lakes. A basic spot without power is 8 CHF a night, but if you want to be nearer the city centre, be prepared to pay more. Wild camping is permitted only in the mountains above the treeline; it is not permitted in designated nature reserves.
BUDGET HOTEL PRICES
There are a few inexpensive hotels in Zürich, and their rates begin at 80 CHF. Standard facilities include complimentary Wi-Fi, TV, coffee/tea makers, and occasionally free breakfast.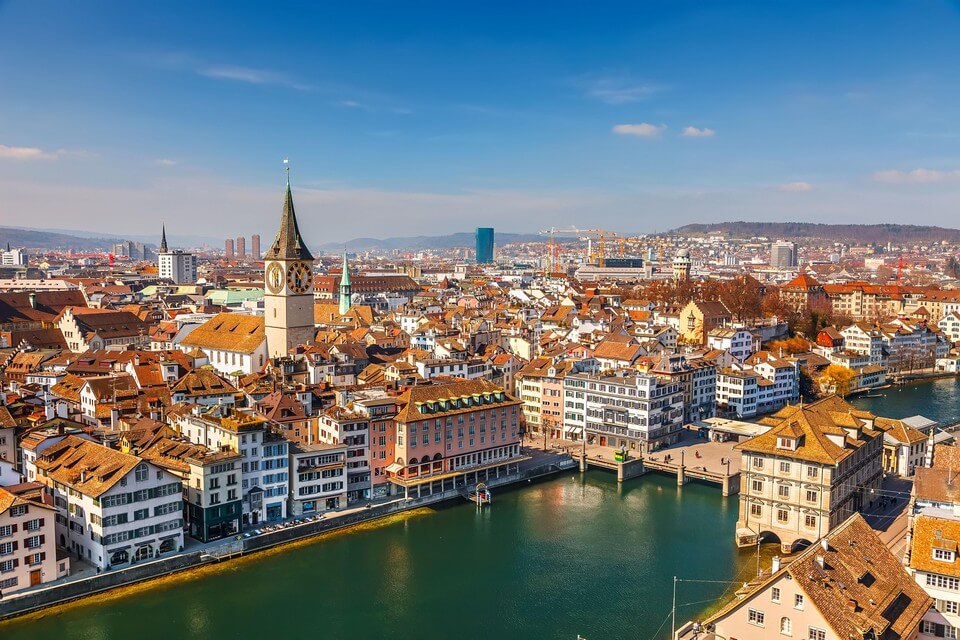 Private rooms here cost an average of 90 CHF per night on Airbnb. On average, a whole house or apartment costs 200 CHF per night to rent (though you can find cheaper options if you book early).
FOOD
The cuisine of Switzerland is a blend of meat- and potato-based dishes with a lot of regional cheeses with strong French, German, and Italian influences. Veal with mushrooms, fondue (with bread or potatoes), rösti (fried grated potatoes), and quiche are common dishes. Of course, you shouldn't forget about chocolate and Swiss cheese either. Muesli is a popular, nutritious option for breakfast.
The most affordable places to eat out are pubs and cafés, where a lunch special will run you between 9 and 15 CHF. A three-course lunch at a midrange restaurant costs about 60 CHF, while an affordable restaurant costs about 25 CHF.
A beer costs about 7 CHF, while cocktails might run between 12 and 15 CHF if you want to drink with your meal.
A combo meal from a fast food restaurant like McDonald's costs about 15 CHF; a big pizza costs 15–21 CHF.
A few takeaway locations for the 1963-founded Sternen Grill offer wurst, deli sandwiches, and other 8–15 CHF treats. The Tibits menu is suitable for vegetarians and vegans. A delicious breakfast and lunch menu with meals under 20 CHF is available at the trendy café Kafischnaps.
By traveling to the neighborhood stores and buying your groceries, you can control how much money you spend on food. Basic foods like pasta, grains, eggs, seasonal veggies, and meat should cost about 140 CHF each week. The three largest supermarkets are Spar, COOP, and Migros. The most expensive is COOP.
BACKPACKING ZÜRICH SUGGESTED BUDGETS
Budget 100 CHF per day for people traveling on a budget through Switzerland. This is a suggested spending plan based on the supposition that you will prepare all of your meals, use public transportation to move around, consume moderate alcohol, and engage in a majority of free and inexpensive activities like walking tours and hiking.
You can stay in a private Airbnb for 195 CHF per day, enjoy a few drinks, eat out for most of your meals, occasionally take a cab to get around, and participate in more expensive activities like food tours, skiing, and museum visits.
You can stay in a hotel, eat out for every meal, drink more, take more cabs or rent a car, and participate in whatever trips and activities you like on a "luxury" budget of 410 CHF or more each day. But for luxury, this is merely the ground floor. There are no boundaries!
Depending on your travel preferences, you can use the chart below to estimate how much money you must set aside daily. Remember that these are daily averages and that you may spend more and some days less (you might pay less every day). We wish to provide you with a rough outline for creating your budget. The currency is CHF.
| | | | | | |
| --- | --- | --- | --- | --- | --- |
|   | Accommodation | Food | Transportation | Attraction | Daily Average Cost |
| Backpacker | 50 | 25 | 15 | 15 | 105 |
| Mid-Range | 85 | 60 | 25 | 25 | 195 |
| Luxury | 200 | 110 | 50 | 50 | 410 |
In short, Zürich has tons to see and do — no matter your interests.
This Zürich travel guide can help you visit the city on a budget and ensure you have an excellent time without breaking the bank, even if it is highly pricey due to all the banks in the city!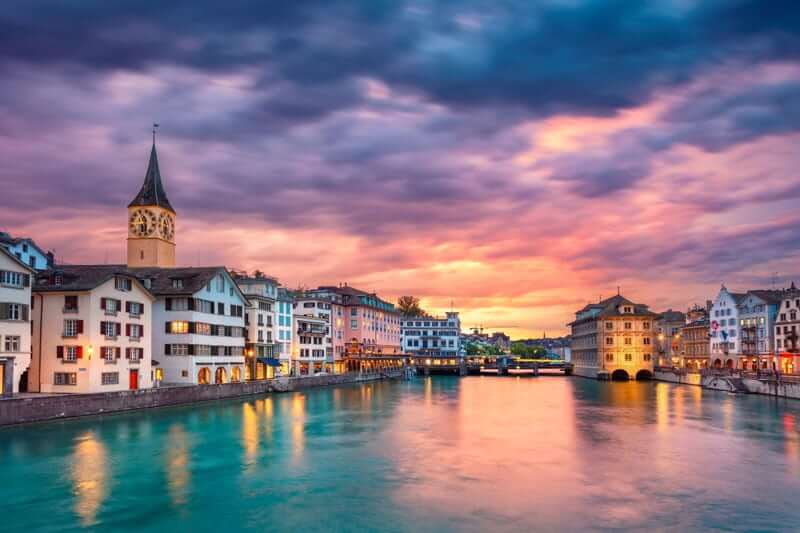 FAQs
What is Zurich known for?
Zurich is leading Switzerland's economy and is renowned for having a thriving financial center. However, the area also has thriving economies in other highly inventive areas. ICT, biological sciences, cleantech, the creative industries, and tourism have all established Zurich as a central hub.
Is Zurich worth visiting?
Zürich is a fantastic addition to any trip through Switzerland because of its vibrant old town and practical public transportation system. Take a boat trip to Lake Zürich, shop, eat fondue, and stroll around the charming old town. The best activities in Zürich for a single day are listed below.
Is Zurich Switzerland expensive?
Yes, to answer briefly. In Zurich, there are many entertaining and informative things to do. Although it is an expensive city, you generally get high quality. Yes, Zurich and all of Switzerland are pricey.
Do they speak English in Zurich?
Zurich is a Swiss-German-speaking city. The majority of ETH Zurich institutions utilize English for academic and communication purposes. Although English is also frequently spoken in Zurich, we advise learning German to integrate socially and linguistically better.
How many days in Zurich is enough?
How long should you plan to stay in Zurich? Zurich isn't a big city, so two days are ideal for seeing everything it offers regarding fascinating activities and breathtaking sites. Spending 36 hours in Zurich is possible, but it's not required.
What is a typical Swiss breakfast?
Breakfast in Switzerland often consists of milk, cold or hot chocolate, tea or coffee, bread, butter or margarine, jam or honey, and sometimes some cheese or cereals.
What is the national food of Switzerland?
Rosti. Rosti, Switzerland's national food, is comparable to potato lakes or hash browns. Slice the potatoes thinly and cook them in oil. The only ingredient in a traditional rosti is potato, but variations include eggs, bacon, apple, and cheese.
What language do they speak in Zurich?
Although Zurich is located in the German-speaking region of Switzerland, locals typically speak Swiss German, a German dialect. Feeling at home will take considerably less time if you can comprehend and tell a little of the native tongue. You get access to a vast selection of translations and German language classes.
How do the Swiss say hello?
The Swiss-German greeting, grüezi, is typically used in more formal contexts. People extensively and universally practice this greeting throughout Switzerland, but it is most commonly heard in Central and Eastern Switzerland. The phrase "Gott grüez I " means "may God greet you," is where the word came from.
Is Zurich or Geneva better to visit?
Conclusion: Geneva prevails with a score of 4-2 and one draw! Both cities, nevertheless, are fantastic vacation spots with lots to see and see.
Is Zurich a pretty city?
While Zurich is among the most costly cities in Europe to visit, it is also among the most stunning. Visitation is justified by the scenery alone, which includes the historic, vibrant buildings along the Limmat River, the distant, snow-capped mountains, and the tranquil Lake Zurich.
Is Zurich a walkable city?
One of the best cities in the world for walking might be Zurich. Its flat core area, wide strolling streets, and pedestrian-only bridges across the Limmat River make it the ideal place to take a self-guided walking tour of Zurich.
People also viewed: