The Capital of Europe's Culture and Cuisine
The city is trendy, rich in history (several of which provide free admission on the first Sunday of each month), and home to many cutting-edge eateries. Brussels is a food lover's paradise with its innumerable beer-focused restaurants and cafés.
This Brussels travel guide can assist you in organizing your trip, finding deals, and making the most of your stay in this underappreciated city!
Since prehistoric times, people have lived in Brussels, but it wasn't until Saint Gery constructed a chapel on the banks of the Senne River in 695 that the city gained notoriety. This chapel is today known as Place Saint Gery. Charles, Duke of Low Lotharingia, who drafted the first city charter, established Brussels as a city in 979. Since then, Brussels has had several kings, renaissances, and revolutions. 2022 will see a 0.67% growth in the population of Bruxelles-metro Brussel's area to 2,110,000 people. 2021 saw a 0.72% growth in the population of Bruxelles-metro Brussel's region to 2,096,000. Brussels-Brussel had a metro area population of 2,081,000 in 2020, up 0.77% from 2019.
HOW TO GET AROUND BRUSSELS
Public transportation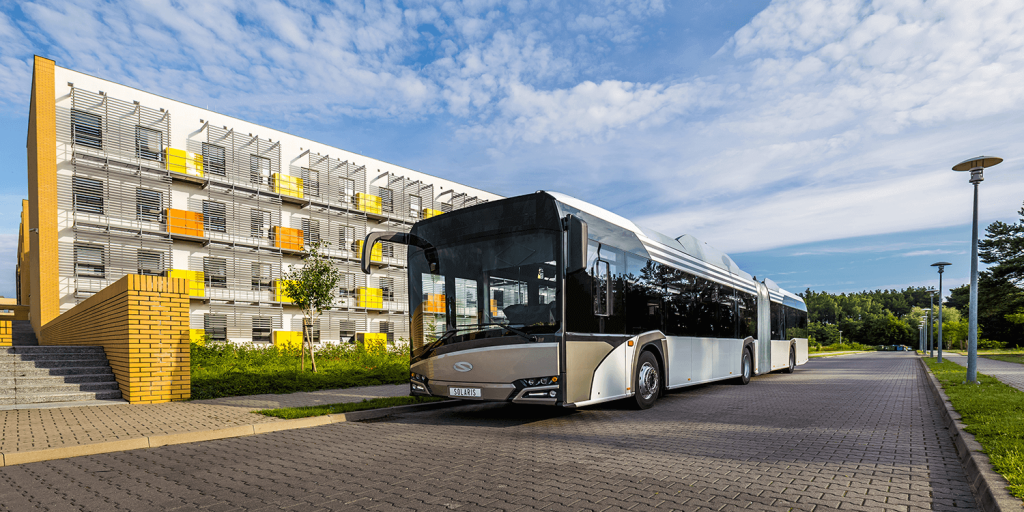 Trams, buses, and metro lines comprise Brussels' large public transit network. Because of how dispersed the city is, you'll probably use public transit quite a bit. It's the finest method of transportation.
When purchased inside the vehicle, a single metro ticket costs 2.50 EUR, whereas it costs 2.10 EUR at a newsagent or metro station. A five-journey card costs EUR 8, and a ten-journey pass costs EUR 14. For 7.50 EUR, you may ride on all public transportation for the entire day.
Whenever you use public transportation, don't forget to validate your ticket. Failure to do so might incur a significant fine!
The cost of the airport bus is 4.50 EUR each way.
By Train
If you are already in Europe, getting to Brussels by train is a breeze. Otherwise, the two closest airports are Brussels Airport and Brussels South Charleroi Airport. You can take a prearranged shuttle bus from South Charleroi, which will take you to the city center train station and take a little over an hour. There are also other bus and metro options to get from the airport to the city center.
Bicycle
There are a handful of bicycle rideshare companies in Brussels, including Villo! and Blue-bike, with incredibly low rates starting from 3.15 EUR per 24 hours. Villo! Rentals are free for rides under 30 minutes.
Taxi
Taxis are expensive to hire. There is no incentive to take them because the basic charge is 4.98 EUR and the extra kilometers are 1.94 EUR.
Ridesharing
After a brief ban, Uber is back in operation in Brussels. But, like taxis, it's expensive, so skip the ridesharing if you're on a budget.
Car rental
Car rentals are expensive here, costing at least 50 EUR per day. However, the city is easy to get around via public transportation, so you don't need a car here unless you leave the city to explore the rest of the country/region. Divers need to be at least 21 years of age. To find the best car rental prices, use Discover Cars.
BEST TIME TO VISIT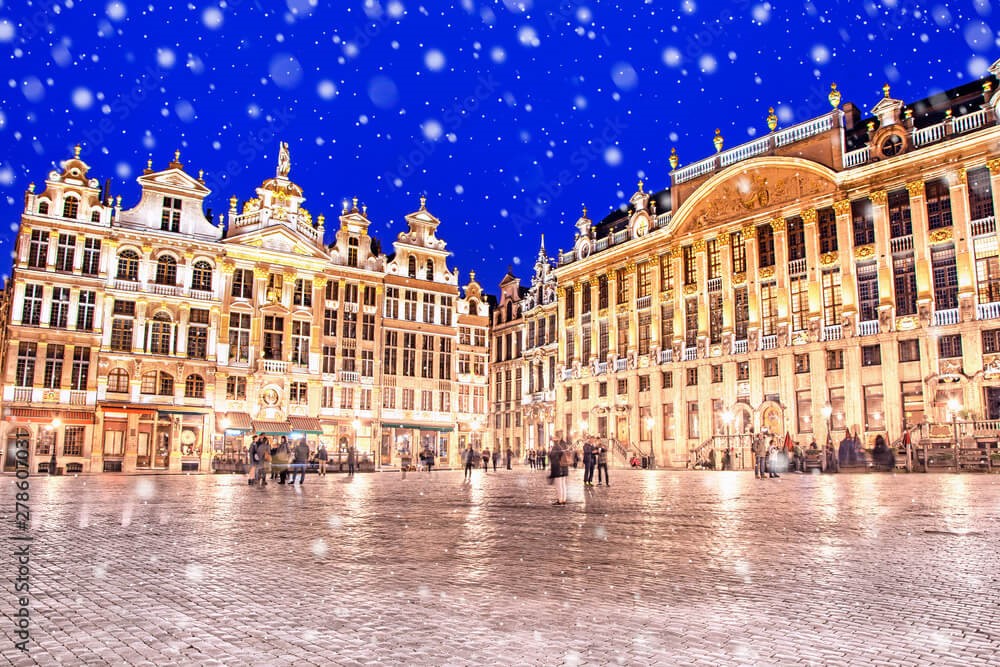 The Brussels weather is the most important factor to consider when traveling to Belgium. It may get fairly chilly from November through March during the winter season. If you love the winter, now is a fantastic time to visit Belgium's Christmas markets and go skiing. In addition, the canals will freeze over and turn into ice skating rinks.
Unquestionably, spring and fall are among the greatest seasons to go to the nation. The weather is pleasant, and there are often fewer tourists. As the leaves change color in the fall, the landscape is painted red, orange, and yellow. The Jazz Marathon and the Ghent Film Festival are other festivals to consider during the season.
As in much of Europe, summer in Belgium brings nicer weather but also more tourists. Make your reservations for the most incredible deals and availability as soon as possible!
The average daily high in March-May is about 16°C (62°F), while it's more like 18°C (66°F) from September-October.
The busiest and most favored season for travel is the summer. While costs are high and the city's attractions are pretty crowded, with daily temperatures about 23°C (73°F).
Winters can be extremely cold, with daily average lows of 6°C (43°F) or below.
No matter what time of year you come, the weather in Brussels is often unpredictable, so bring a light sweater and a rain jacket.
THINGS TO SEE & DO IN BRUSSELS
Even if you merely aimlessly stroll the city without any intentions, you are sure to run upon some of the key attractions in Brussels.
Take a free walking tour.
A free walking tour is one of the first things to do in a new city. It's the most significant way to visit the major landmarks and get a sense of the area. New Europe offers regularly scheduled, entirely free excursions. Just remember to give your guide a tip when you're done!
Explore the Horta Museum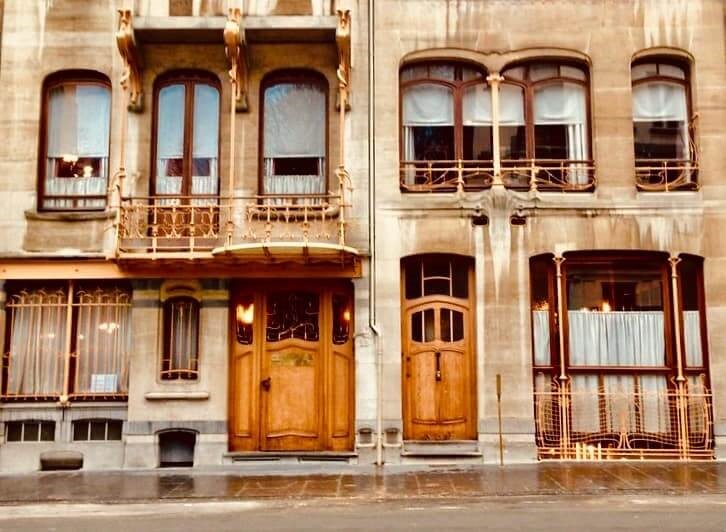 Victor Horta, a well-known art nouveau architect who built the building in the late 1890s, once lived in the Horta Museum. It is a superb illustration of the art nouveau design that made Horta one of Belgium's most well-known architects. Beautiful details include the unusual orange-and-yellow glass roof and the intricate curlicues on the wrought iron railings. Admission costs 10 euros.
See the Chinese Pavilion and Japanese Tower
Located at the end of the Royal Estate at Laeken, the Chinese Pavilion and Japanese Tower were constructed between 1901-1910 on the orders of King Leopold. The pavilion has a museum dedicated to Chinese porcelain and furniture from the 17th and 18th centuries. NOTE: The Chinese Pavilion and Japanese Tower are closed for safety reasons until further notice.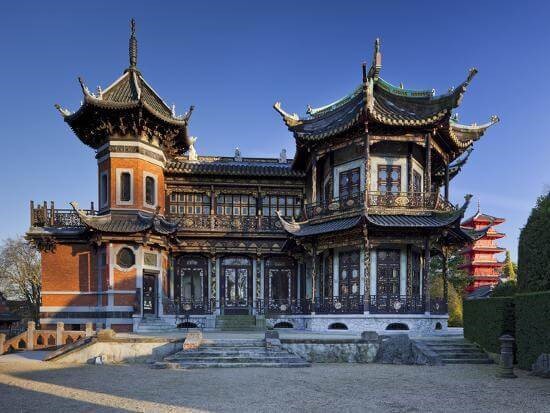 Learn about Beer at the Cantillon Brewery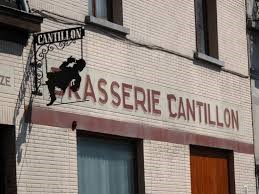 For just 9.50 EUR, you can tour one of Belgium's most famous breweries. Having opened over a hundred years ago, it's the last surviving lambic brewery (a Belgian beer brewed with raw wheat and wild yeast and fermented for at least a year) in Brussels, and it still makes use of its original 19th-century equipment (including its wooden barrels).
The beer matures in its wine casks for up to three years. You'll learn a lot about the production process and get a free beer at the end.
Gorge at the Gare du Midi Market
There is no better place to be on a Sunday morning in Brussels than the Gare du Midi Market. You can expect to discover delicious cuisines like North African crepes, Mediterranean spices, meats, cheese, and pretty much any other sort of food you wish at this market because it is the largest in the city and the third-largest food market in all of Europe. Bring food to eat!
Eat Chocolate
One of Belgium's most well-known exports, outside beer, is chocolate. The city has chocolate stores with unique recipes (and price tags). As one of the few chocolatiers in the city who manually selects the cocoa beans to roast himself, Maison Pierre Marcolini is most tourists' preferred chocolate shop. Galler Chocolatier, where Jean Galler has mastered some intriguing taste combinations, is a close second (including an apricot praline).
Hang out at the Grand Salon
An ancient mansion house ring surrounds the Grand Salon square. There is also the Gothic-style Church of Notre Dame du Sablon nearby, but the best thing to do is sit outside a sidewalk cafe and observe the locals' way of life. If you wish to browse, there is also a wonderful book and antique market on the weekends.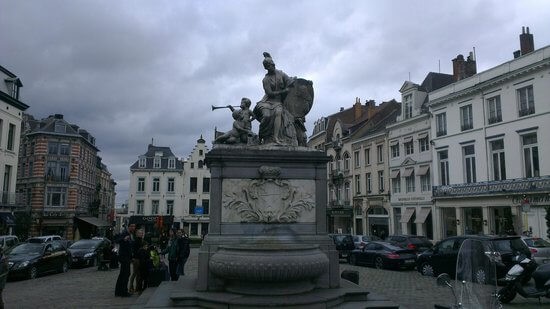 Visit AutoWorld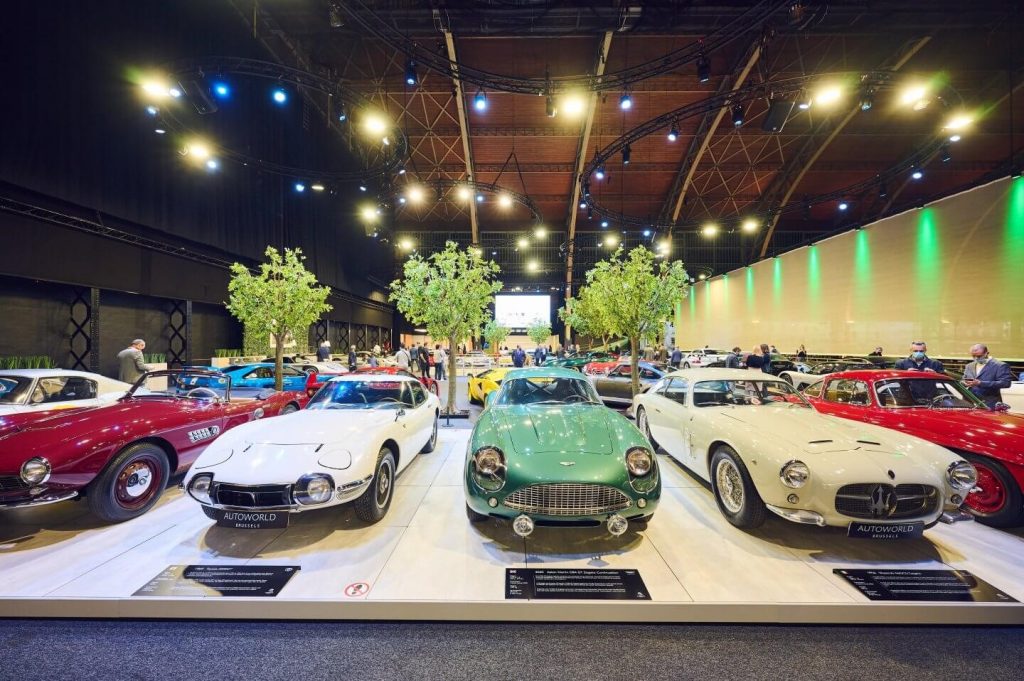 Like cars? AutoWorld is a car museum with over 250 vintage European and American automobiles from the late 19th century to the 1970s. It has limousines used by the royal family, Belgian-produced Minervas (a defunct car manufacturer that went out of business in the 1950s), and all kinds of prototype vehicles. Admission is 12 EUR.
Restaurants in Brussels
The four staple foods of Brussels are beer, chocolate, waffles, and french fries. These treats may be found throughout the city, but these are some of the tastiest.
Chez Leon – The crown jewel of Brussels, this family-run eatery debuted in 1893. You may sample the finest of traditional Brussels food for less than fifteen euros (the mussels are a must-try).
Peck 47 – a welcoming café with mouthwatering sweet and savory brunch selections. The delicious waffles and piping-hot lattes at Peck 47 are its best-known specialties.
Café Delirium – Café Delirium is the best location to go out on the town. More than three thousand beers are available at this multi-level, multi-building tavern. An incredible feat!
Fries – If you visit Belgium, you must have some fries! The stands on the streets are the most excellent places to find them. There are several of them, and any of them will work.
Mary Chocolatier – This has a huge selection of delicious chocolates. Check out the Neuhaus Chocolate shop in the Galeries Royales, where the workers will gladly help you pick out exactly what will satisfy your cravings. For something more hands-on, try Le Comptoir de Mathilde, where you can self-serve a bag of goodies.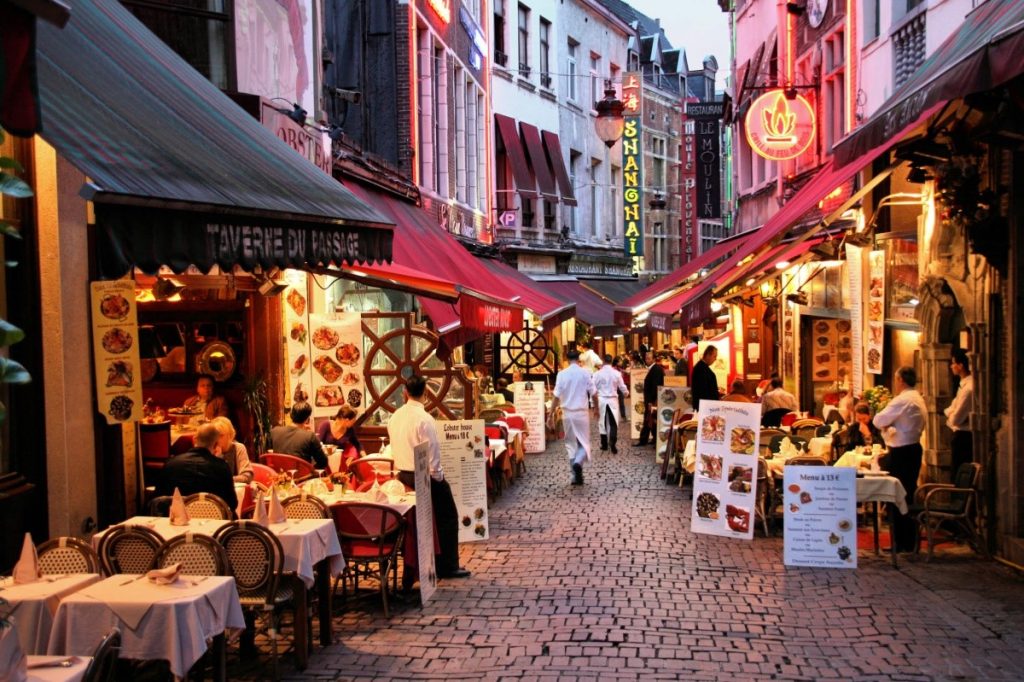 MUST TRY FOODS IN RUSSELS
Brussels has become famous for its delicious waffles and spot-on fries, but there's more to Belgian food than these well-known dishes. The city also has some less-known traditional meals that should be on every foodie's list, so here is a small tour of Brussels's typical food.
1. Moules-Frites
The unofficial national dish of Belgium, moules-frites, is available all year round, practically everywhere. These North Sea mussels are fleshier than French mussels and are prepared in either a typical vegetable broth or a classic Belgian beer. You may eat them as the natives use an empty shell as tongs. Fries typically accompany them.
2. Belgian Fries (AKA Frieten or Frites)
There is no place where fries are finer to be eaten than in Belgium. To achieve the ideal crispiness of fries, invented in Belgium, potato sticks are twice-fried in animal fats rather than vegetable oil. They are everywhere; however, we advise visiting a friterie or fritkot. Belgians often eat them with mayonnaise, but many other condiments are constantly available.
3. Waterzooi
Waterzooi is a rich stew or soup that may brighten any day if you're in the mood for comfort food from Belgium. This meal may be cooked with chicken or fish and has Ghent origins. It typically contains eggs, butter, veggies, and cream and is served warm or cold.
4. Stoemp
You will forget everything you know about regular mashed potatoes when you try Stoemp, a staple of Brussels cuisine. This creamy dish combines mashed potatoes with vegetables such as carrots, onion, kale, and Brussels sprouts, and you can order it as a side dish or as a main course with sausage or stewed meat.
5. Belgian Waffles
When it's time for dessert, waffles are one of the must-try sweets in Brussels. You can find two waffles in Belgium: the Brussels waffles, which are rectangular and flaky, often topped with chocolate, whipped cream, and various fruits, and the Liege waffles are round and sweeter, and they usually don't require any extra toppings. They are sold all over the city, so you don't have an excuse not to try one!
6. Chocolate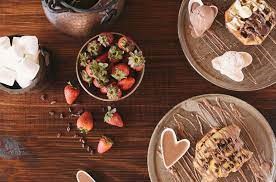 What's the first thing that comes to mind when you think of Belgium? Chocolate! In Brussels, there is a chocolate shop on every corner. Any of them is a good choice, but some stand out!
Brussels Heart of Chocolate
.
Aside from beer, one of Belgium's most famous exports is chocolate. Chocolatier shops dot the city, each with unique recipes (and price tags). My favourite chocolate shop is Maison Pierre Marcolini, as Pierre Marcolini is one of the only chocolatiers in the city to select the cocoa beans to roast himself personally. A close runner-up is Galler Chocolatier, where Jean Galler has perfected some interesting flavour combinations (including an apricot praline).
NIGHTLIFE IN THE CITY OF BRUSSELS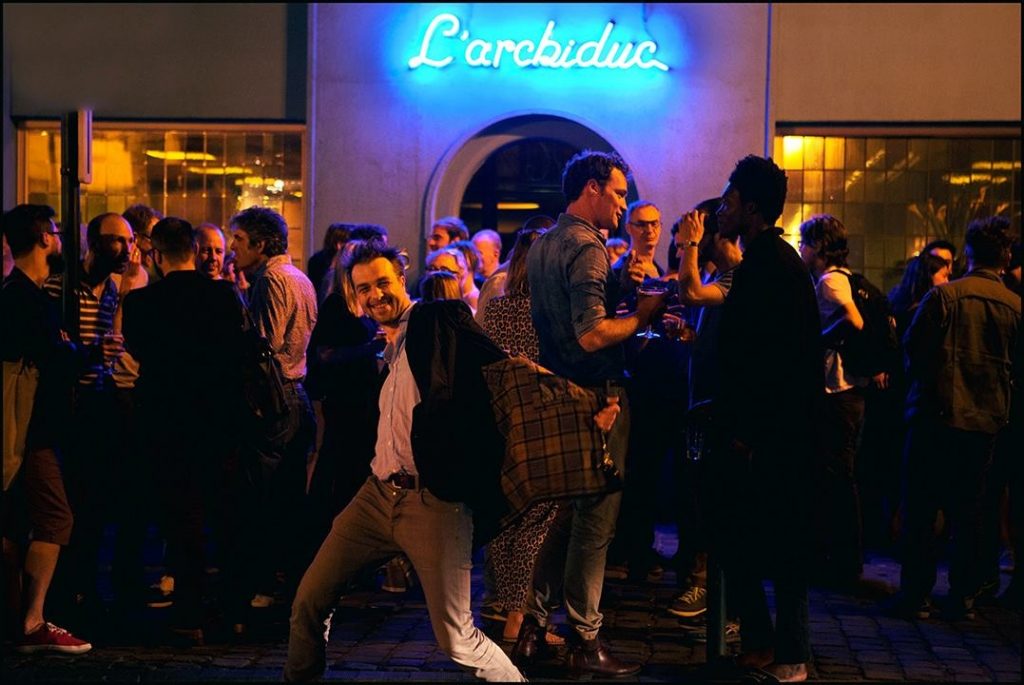 The famous and historic capital of Belgium, Brussels, is a traveler's paradise and a popular destination for honeymoons and family vacations. Brussels has a thriving nightlife along with its ancient structures, opulent palaces, churches, museums, and monuments. Brussels offers everything, from exciting night markets to fantastic bars. Are you still trying to figure out how to make your recollections of Brussels' nightlife more exciting and appealing? Take heart! We've taken care of it for you.
Brussels's nightlife scene is more vibrant, relaxing, and composed than other European nations. However, this does not imply that there are not enough nightclubs, bars, or pubs. Several clubs and pubs in the neighborhood surrounding the Grand Palace provides fantastic ambiance, music, cuisine, and beverages every evening. Even the bars host unique, ultra-hip events during the week, such as Wednesdays at Chatelain, Thursday after-work drinks, and Friday Apéros, complete with happy hours, exotic cocktails, outdoor parties, and live music. Several night markets in Brussels lure locals and visitors alike, which adds to the appeal.
WHERE TO STAY IN BRUSSELS
There are a lot of hostel and budget hotels in Brussels. My recommended places to stay are:
Located 10 minutes from the city center and North Station and 100m from the Rogier Metro Station and City 2 shopping center, Sleep Well Youth Hostel is the ideal starting point to explore Brussels.
Take a train to Brussels (downstairs at the airport) and get off at Gare du Midi/Zuidstation. From there, take Line 2 on the subway toward Simonis. Get off at Simonis and take the exit for Avenue de Jette. Look for the big, white Godiva factory; if you're standing in front of it, facing the factory, the hostel is 20m to your right.
You will find a shared kitchen at the property. A supermarket and multiple other shops are around the corner in the City 2 shopping mall, just 400 m away. The nearest metro stop is only 400 m from the accommodation, and the nearest bus stop is 250 m away.
There are several Airbnb's available for rent all across the city. If you're traveling in a group or want a peaceful setting, Airbnb is a terrific choice. Most of the time, hosts will provide helpful advice and directions for your time in the city.
This is a fantastic inexpensive choice in a terrific area. The city center is a short stroll away, and the hostel provides a variety of accommodation types, from communal mixed-gender dormitories to private rooms. If you're traveling alone, it features a welcoming staff, excellent cleanliness, and plenty of options for socializing.
Designed and great for families, Novotel is a comfortable place to lay your head during your stay in Brussels. Brussels has multiple Novotel locations, but I prefer the City Centre location!
This midrange hotel's clean and contemporary accommodations are delightful. The Grand Palace is around twenty minutes from NH, which offers all the requirements.
Spend a lavish staycation at the five-star Hotel Sofitel. You will find outstanding service and modern French decor here.
Budget Tip: Meininger has hotels all over Europe, and you get a discount after you have stayed at one, so be sure to book again.
MAP OF BRUSSELS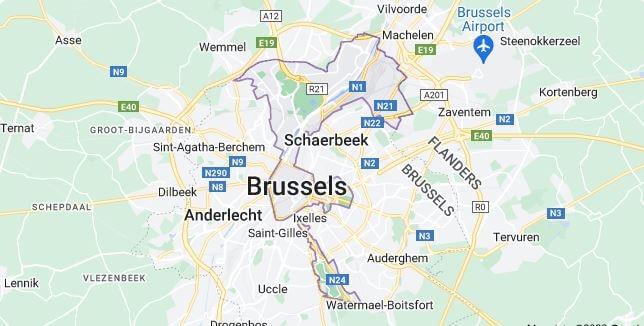 Practical Brussels: Apps that Make the City Easier
Brussels at your fingertips: the promise made by many smartphone apps that make getting around the city easy!
From transport and restaurants to purely practical information (toilets, air quality, tax-free shopping, etc.), this is a non-exhaustive list of the apps essential for making the most of a trip to Brussels.
This app is well known in Brussels and can be very useful for anyone visiting the capital. It provides useful telephone numbers, weather, points of interest, traffic info, and the locations of toilets, drinking water, bottle banks, and more.
2. Travel – STIB
The Brussels public transport app allows you to plan your journey, consult real-time timetables, find the closest stop, etc.
Do you need to travel from one station to another? Or quickly reach a commune in the suburbs? The train is sometimes the fastest option. Check the routes and timetables and buy your ticket on the SNCB app.
The essential app for finding the closest car park or the one that best suits your needs (electric charging points, accessible facilities for persons with reduced mobility, etc.).
This app, based on partnerships, makes it easier to park underground (pay with your mobile phone, check the available spaces and book your space) and overground in the partnering communes (Brussels City, Ixelles and Brussels Airport).
3. Toilets – Peesy
The app promises, in 3 clicks, to find public toilets, with the possibility of refining your search in case of specific needs (PRM, free, changing tables, etc.).
4. Tax-Free Shopping in Brussels – Woonivers
The Whoniverse app makes tax-free shopping easy for non-EU visitors. Scan tickets and bills from shops and restaurants to obtain quick, easy, and effective VAT refunds.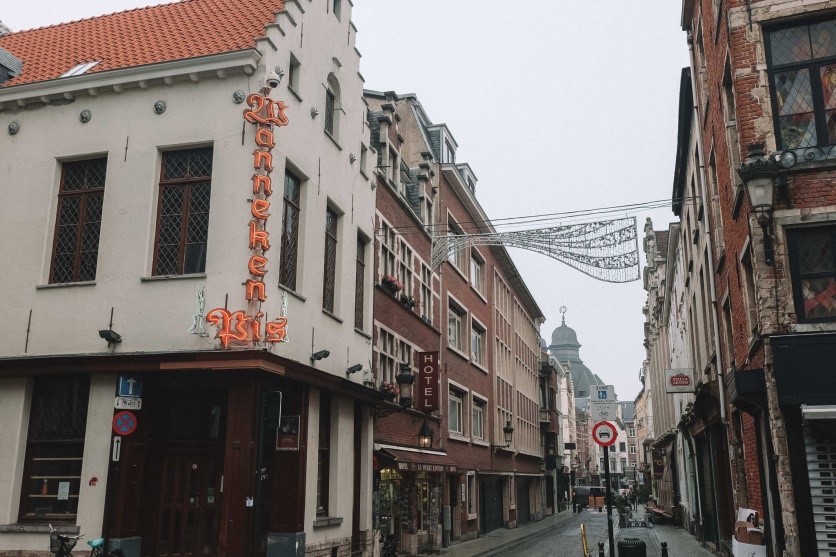 What is the Brussel's Low Emission Zone?
Low Emission Zone (LEZ) translates to Zone de Basses Emissions in French. This is the term used to designate an area where the most polluting vehicles are prohibited from traveling. This measure is being taken in many Belgian (Brussel, Antwerp, and Ghent) and European cities to improve air quality and public health.
TRAVEL IN BRUSSELS ON A BUDGET
1. Hostel prices
Prices for a hostel dorm with 6–8 beds range from EUR 24–EUR 27 per night. It costs between 60 and 90 EUR per night for a private room. Most hostels provide self-catering options, and free Wi-Fi is a given. Some also provide breakfast for free.
Outside of the city, camping is possible for individuals bringing a tent. A simple plot costs about 13 EUR per night for one person.
2. Budget hotel prices
Budget hotels charge between 60 and 130 EUR per night for a room. Simple conveniences like free Wi-Fi, coffee/tea makers, and TV can be expected.
Private rooms on Airbnb start from 45 to 75 EUR per night in the city. Average nightly rates for entire units are closer to 115 EUR.
2. Average cost of food
In particular, France, Germany, and the Netherlands have significantly impacted Belgian cuisine over the years. The most well-known cultural staples of the local cuisine include chocolate, waffles, fries, and beer. The food is substantial.
In general, eating out in Brussels isn't remarkably inexpensive. Sandwiches, soups, salads, and crepes are inexpensive cafe fares ranging in price from 5 to 9.50 euros, while a combo meal at a fast food restaurant like McDonald's costs 9 euros.
A beer costs about 4 euros, while a latte or cappuccino costs 3. Water in bottles costs 1-2 euros.
If you're backpacking here, expect to spend around 65 EUR daily. This budget covers a hostel dorm, cooking most of your meals, taking public transportation to get around, limiting your drinking, and doing most free activities like free walking tours, visiting the markets, and touring the EU parliament.
3. Visit museums when they are free
On the first Sunday of every month, many museums provide free admission. You can benefit from this and save money if you time your visit. The Jewish Museum of Belgium, the Belgian Museum of Freemasonry, the Spontaneous Art Museum, the Brussels Museum of Industry and Work, and the Brussels Museum of The Resistance are a few of the institutions that provide this.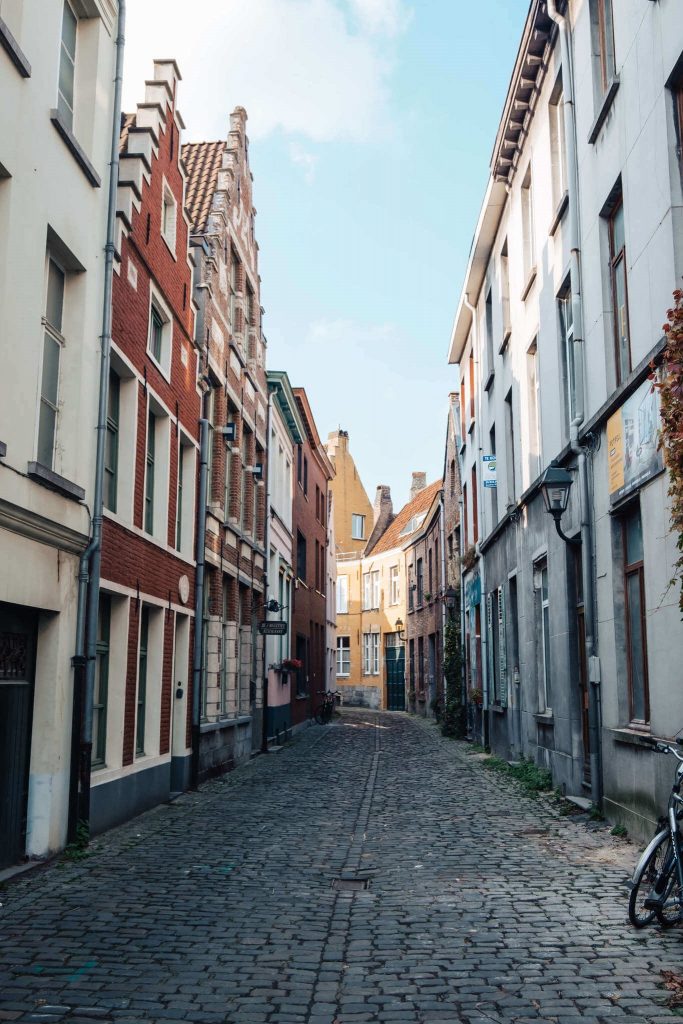 STAY TUNED FOR NEXT DESTINATION WITH GO2GO!
FAQ
What's Brussels famous for?
In addition to its historical and architectural treasures, some of which have been designated as UNESCO World Heritage Sites, Brussels is widely recognized for its cuisine and gourmet offerings, which include the local waffle, chocolate, French fries, and a wide variety of beers.
Do they speak English in Brussels?
Due to the bilingualism of the Brussels region, French and Flemish are the two official languages of Belgium. Typically, locals are fluent in English. French, Dutch, and German are the three official languages of Belgium. Most Belgians are multilingual because French and Dutch are the two official languages taught in schools there.
Is Brussels French or Dutch?
The Belgian capital Brussels has two official languages: French and Dutch. Yet just a small proportion of Flemish people reside in Brussels. Although it may seem odd, there is a straightforward explanation. Brussels was a Dutch-speaking city for centuries and is still the capital of Flanders today.
Is Brussels worth visiting?
One of the best things about Brussels is how easily you can go to other places, whether you want to spend more time exploring Belgium or are going abroad. With simple day trip alternatives to other cities like Antwerp, Ghent, and Bruges, it is a fantastic starting point for seeing the nation.
Is Brussels a pretty city?
The capital city of Belgium, Brussels, must be included while discussing the most stunning locations in the country. It is situated in the center of Belgium and is home to numerous UNESCO world heritage sites and architectural masterpieces.
Can you walk around Brussels?
Any major European city is not more hazardous than Brussels. There are a few dangerous areas where you shouldn't likely go alone after dark, but that's it.
Is Brussels similar to Paris?
Between Paris and Brussels, it is comparable. Only an hour separates the two cities with a similar penchant for café culture. There are numerous chocolate stores, boucheries, and patisseries in both cities, all emitting the enticing aroma of warm, buttery croissants.
How many days do you need in Brussels?
As a minimum, we recommend 3-4 days in Belgium. Within 3 days, you can briefly visit the most beautiful cities, such as Brussels, Antwerp, Ghent, and Bruges. If you have four days, you can also visit some famous Belgian war sites.
Is Brussels good for shopping?
Brussels's arcades and retail districts are charming all year round and offer top designer stores, funny items, and that ideal antique find. Brussels may be known for its diamonds, but you can find anything here, including designer clothing, hip vintage clothing, home goods, gourmet gift items, and much more.