From Amber to Dzukija: Discovering the Best of Klaipeda
Visitors sometimes disregard Klaipeda, the third-largest city in Lithuania, and only stop by for a quick look before heading straight towards the Curonian Spit's sea and sand dunes. 
On the other hand, this Lithuanian city is a superb travel destination in and of itself because of the riverside promenade, relaxed atmosphere, lovely architecture, and cobblestone lanes of the old town.
History of Klaipėda
In the beginning, the locals built a fortification in the early 13th century in addition to a modest previous hamlet. The Teutonic Knights captured and destroyed this fort in 1252, after which they erected Memelburg, a new fortification.
German immigrants established the town, later known as Memel, and the surrounding area, and eventually included it in the province of East Prussia. In 1923, Lithuania acquired Memel and gave it the new name Klaipėda. The port saw significant growth and handled the majority of Lithuania's international traffic. In 1939, Germany regained control of the town, but from 1945 until 1991, when Lithuania achieved independence, it was under the control of the USSR.
How to Reach Klaipėda
By Plane
Klaipėda has no passenger airport, but you can visit through Ryanair and Wizzair, two of the most well-known low-cost airline providers, travel to airports in Kaunas (KUN), Vilnius (VNO), and even Palanga (PLQ), which is only 34 kilometers from Klaipėda Old Town. The official website of Ryanair is accessible through this link and Wizzair through this link.
Reach from Kaunas
You can come by bus (from Kaunas bus station) or by car or Kaunas airport shuttle service – ollex. Details of ollex can be obtained through this link.
Reach from Vilnius 
You can come by bus (from Vilnius bus station), train (from Vilnius train station), or by car. Details of bus services can be obtained through this link and trains through this link.
Reach from Palanga 
You can get there by bus (from Palanga bus station or Palanga airport) or car.
By Train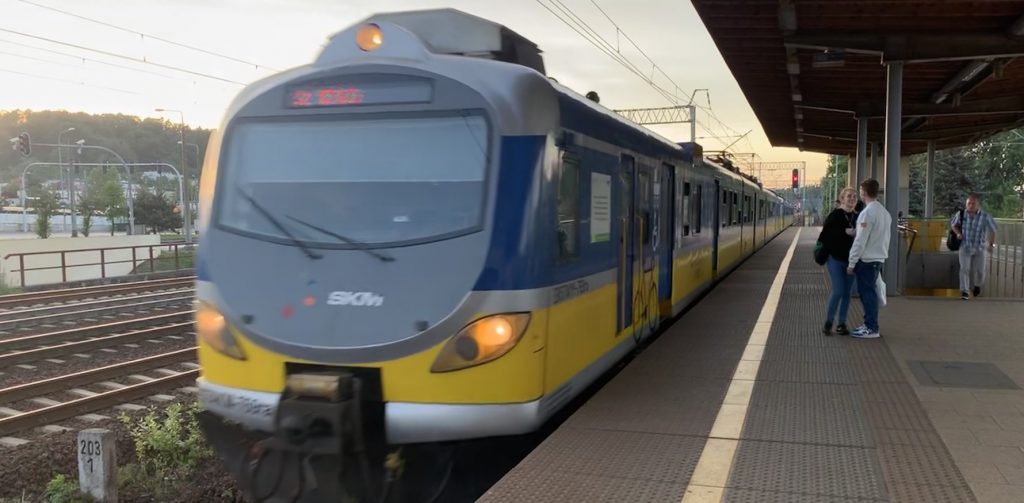 The train line joins Klaipėda with Vilnius (Klaipėda- Kretinga- Plungė- Telšiai- Šiauliai- Radviliškis- Kėdainiai- Jonava- Kaišiadorys- Vilnius) and Šilutė (Klaipėda- Dituva- Priekulė- Šilutė).
Information about trains, including routes, departure times, prices, and buying tickets online can be done through this link.
By Bus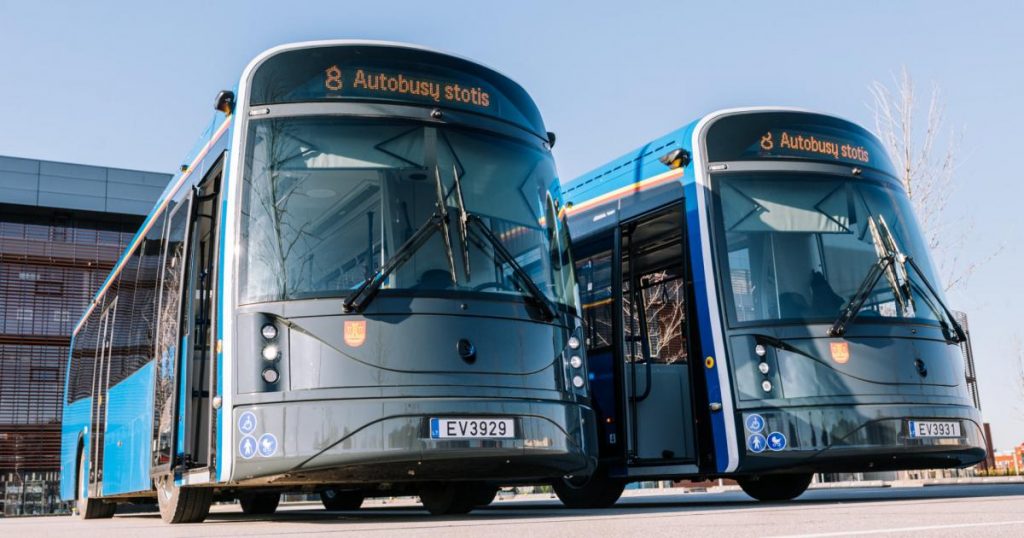 If you are already in Lithuania, you can reach Klaipėda by bus through the available bus network and services.
By Sea
You can reach Klaipėda by ferries from Germany and Sweden. DFDS Seaways and TT-Line provide the ferry services.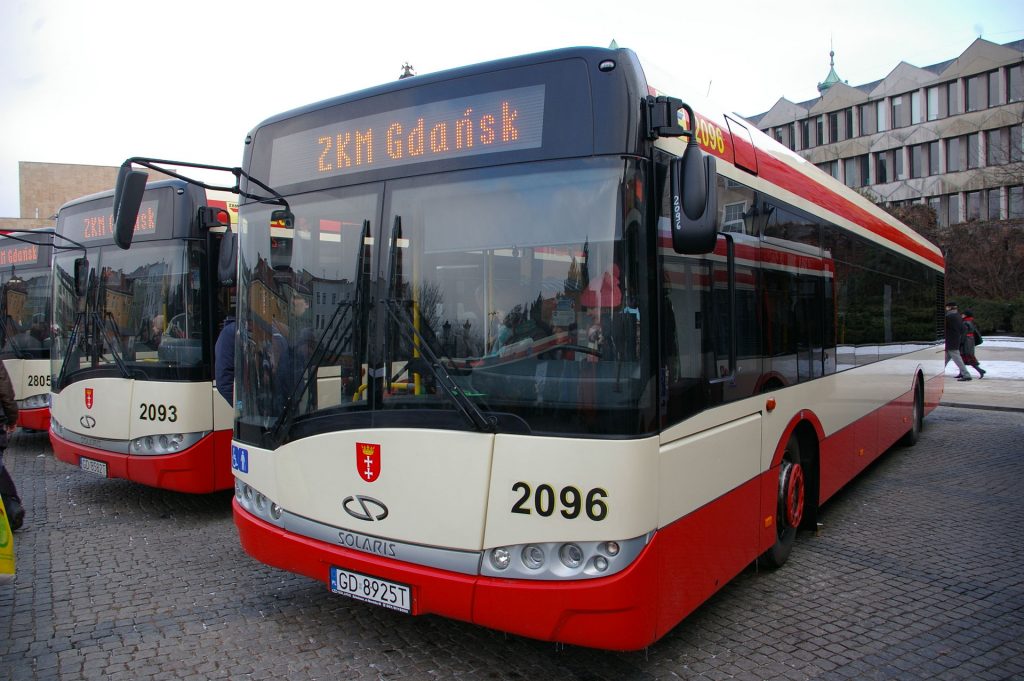 DFDS Seaways terminal is located in the middle of the city of Klaipėda. More information about tickets, schedules, and services can be obtained through this link.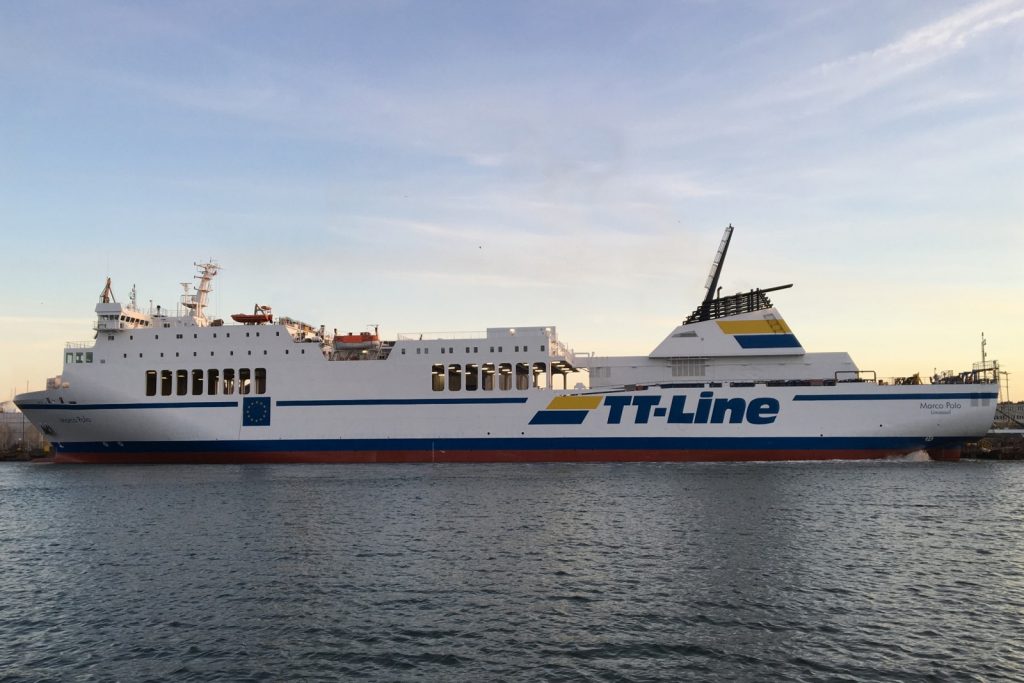 The TT-Line ferry terminal is located in the southern part of Klaipėda. More information about tickets, schedules, and services can be obtained through this link.
By Car/ Vehicle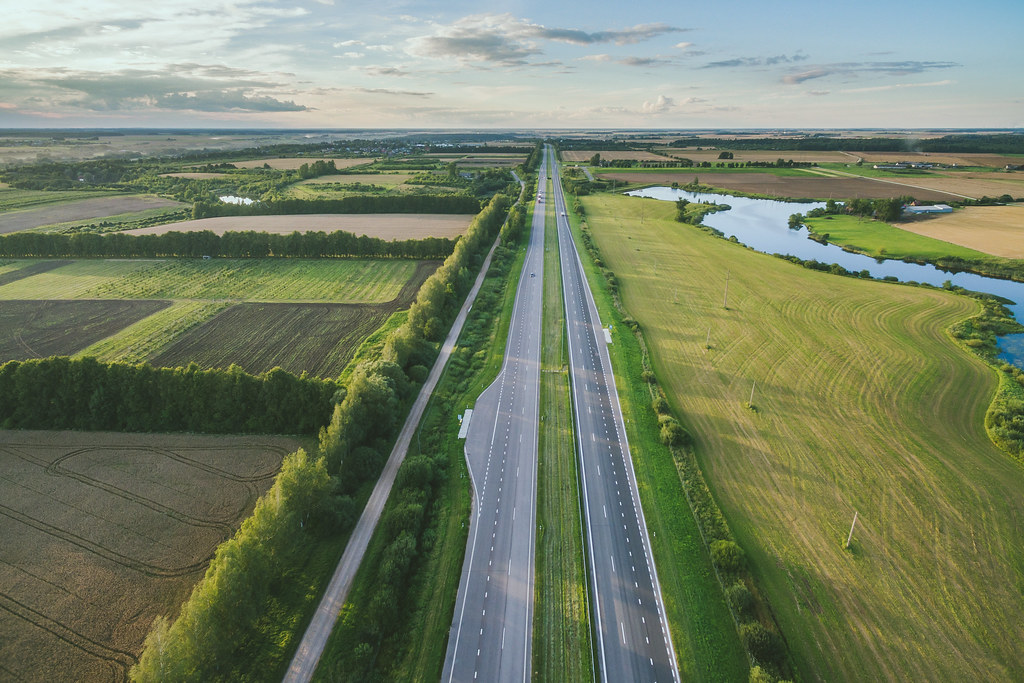 You can find Klaipėda by car from Vilnius in 3 hours. A four-lane highway connects the city to Kaunas, Vilnius, and Palanga. Another option for travelling to/from Kaunas is by the scenic Panemunė road via Šilutė.
By Bike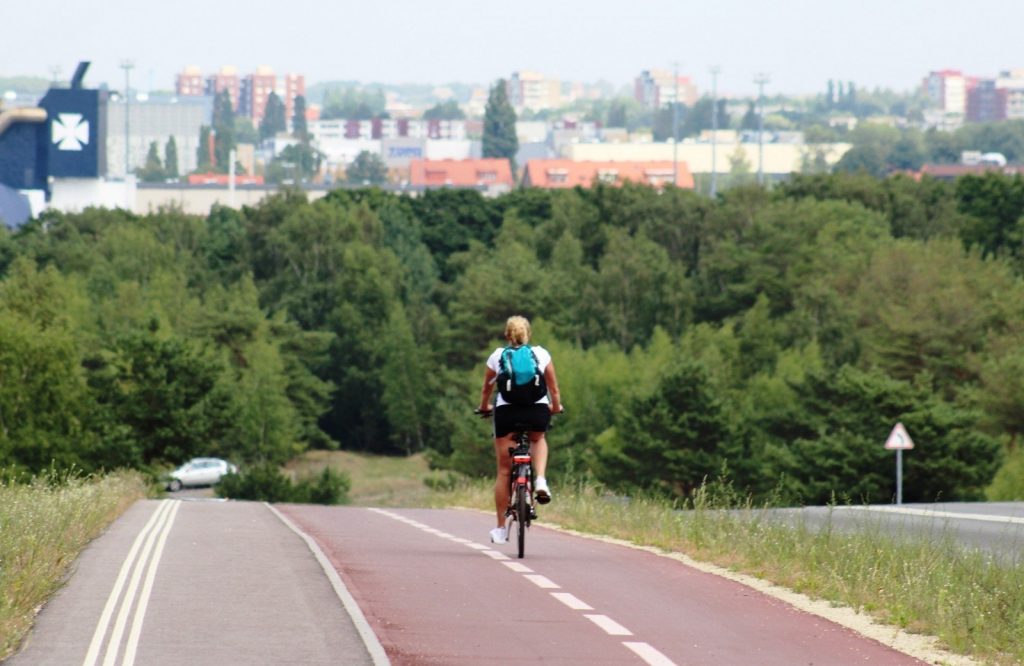 Most cyclists reach Klaipėda:
By international seaport (DFDS Seaways ferries and TT Lines ferries)
Coming to Klaipėda's bus station /or Klaipėda's train station by bicycle
By bicycle from Nida / Palanga / Šilutė.
Weather in Klaipėda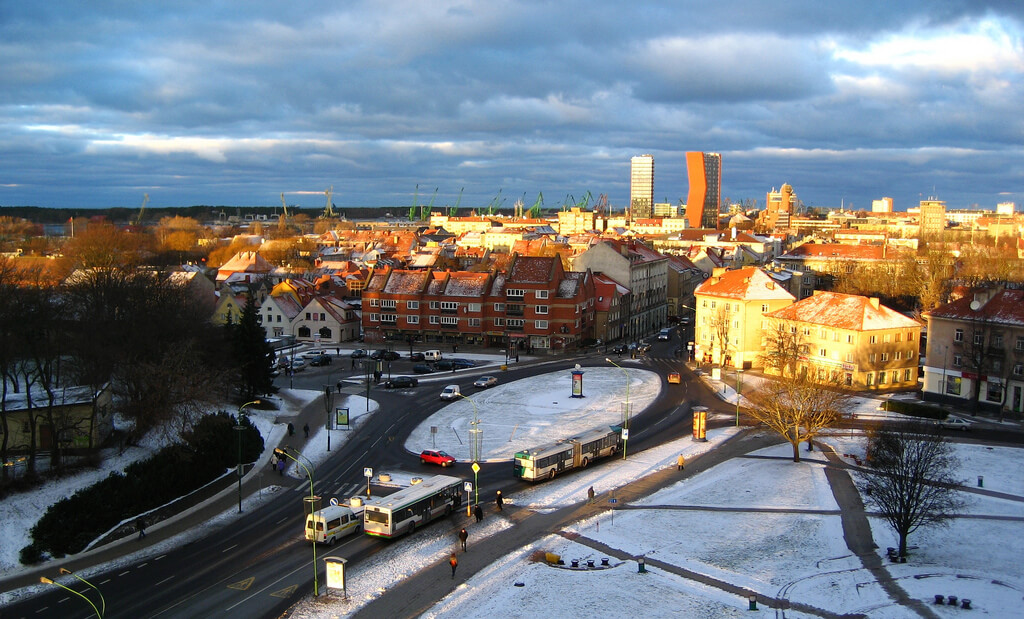 Klaipėda has a Köppen-Geiger classification of a temperate oceanic climate (with a warm summer). Klaipėda's annual maximum temperature ranges from 1°C in February to 21°C in August, with an average of 11°C. A minimum of 48mm falls in April, and a maximum of 156mm falls in August, totalling 1215mm each year.
The monthly weather in Klaipėda is as follows;
You will encounter harder weather from January to April. It typically rains approximately 48mm in April and is 6°C in the morning.
The weather isn't great in May, but it's still alright. In May, they forecast six days of rain. The record high of this month is 25°C.
The best weather is from June to September. During the early evening, the temperature is about 16°C, and 115mm of rain typically falls each month around this time.
The weather is not excellent from October through November. On average, November had 108mm of rain and a morning temperature of 7°C
The weather is extremely bad in December. This month's record high is 10°C, and December typically receives about 128 millimeters of rainfall.
Best Time to Visit
Here are some details to aid you in making your choice:
June, July, August, and September offer Klaipeda the most favorable weather conditions.
The warmest months are typically July and August.
January and February are the coldest months.
The rainy months are June, July, August, October, and December.
The ideal swimming months are July, August, and September.
Attractions and Activities in Klaipėda
Walk around Klaipėda Old Town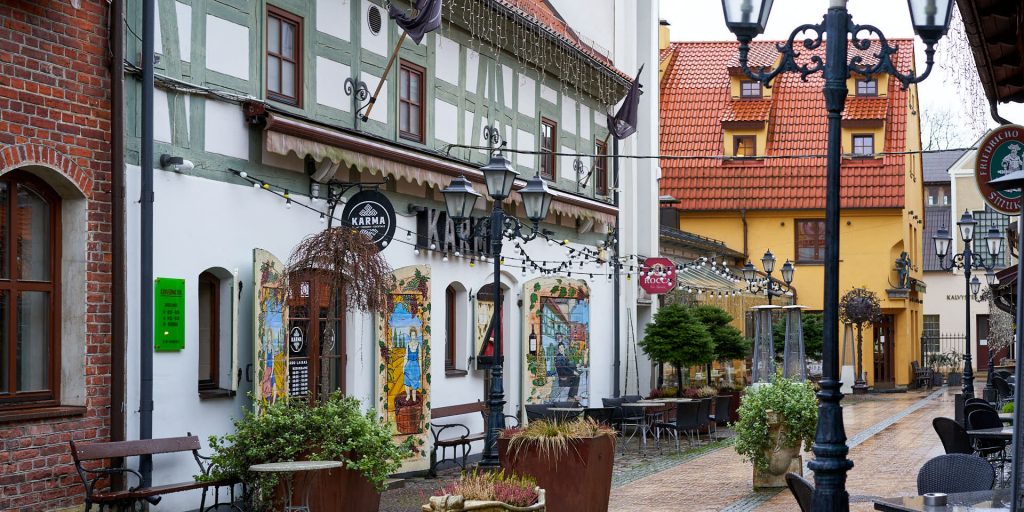 A stroll around the Old Town is one of the nicest things to do in Klaipėda. The streets of Klaipėda's Old Town are laid out in a grid pattern, making them exceedingly small, charming, and manageable. Spend an hour or two exploring the cobblestone streets, admiring the stunning architecture, and learning about the city's intriguing history.
See Teatro aikštė (Theatre Square)
The center of the city is the Klaipėda Theater Square. In the midst of the fountain in the middle of the square is a sculpture of Ann from Tharau—the memorial honors German poet Simon Dach, who was born in Klaipėda. The poet instantly fell in love with a girl named Ann.
The Drama Theatre is the structure behind the sculpture. The theater has been a significant part of Klaipėda's cultural life since the 18th century. The building's front has the Klaipėda coat of arms.
See Sculpture Park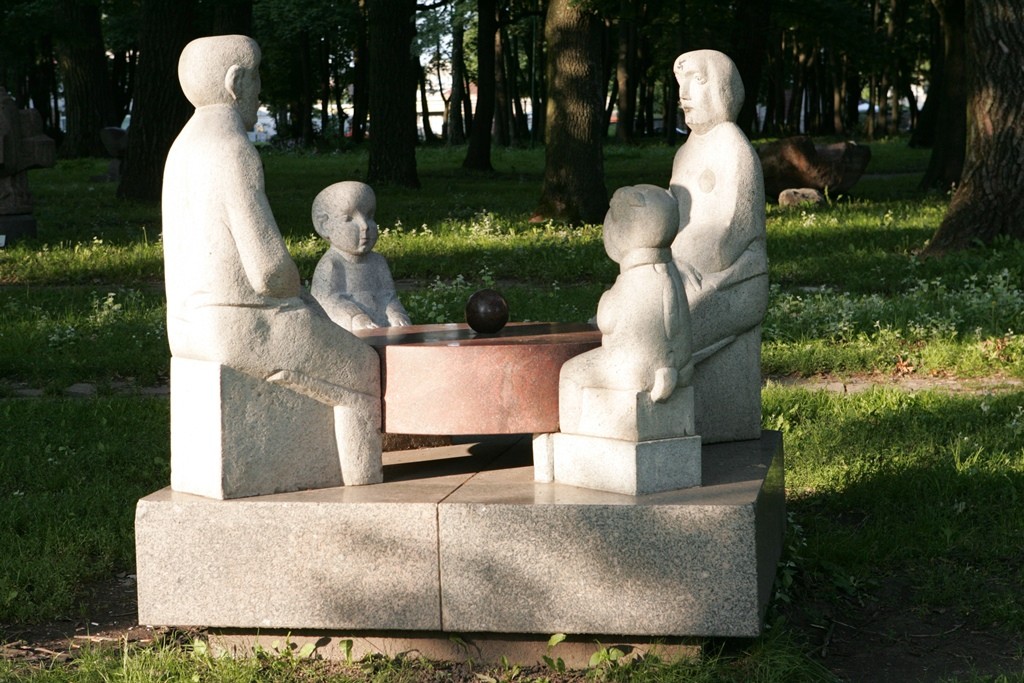 One of the main places to visit in Klaipeda is Sculpture Park, which is located in the city's north. This Art Park is an outdoor gallery featuring contemporary sculptures from Lithuania. Currently, 116 sculptures made by 67 Lithuanian artists are on display at the 12-hectare park.
Botanical Garden of Klaipėda University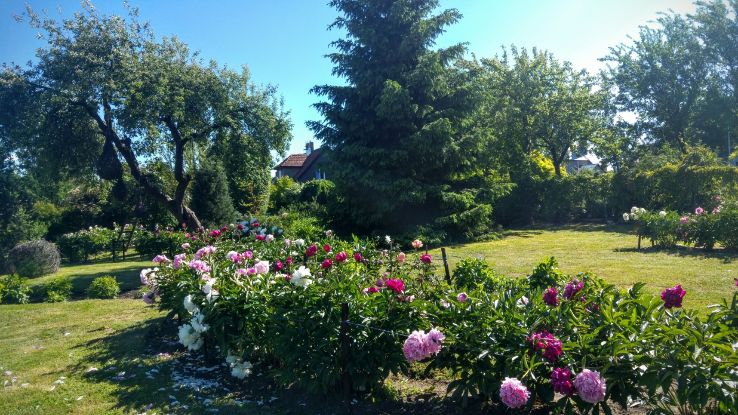 The Botanical Garden at Klaipėda University is a great getaway from the city. Entrance to the grounds and a leisurely stroll around the sizable botanical garden, which is home to a broad variety of natural species, are both free.
Most plants have labels on them so you can identify them. Despite being a little outside of the city center, the botanical garden is simple to reach by public transportation and even simpler if you drive.
Taste at Sailing Vessel Meridianas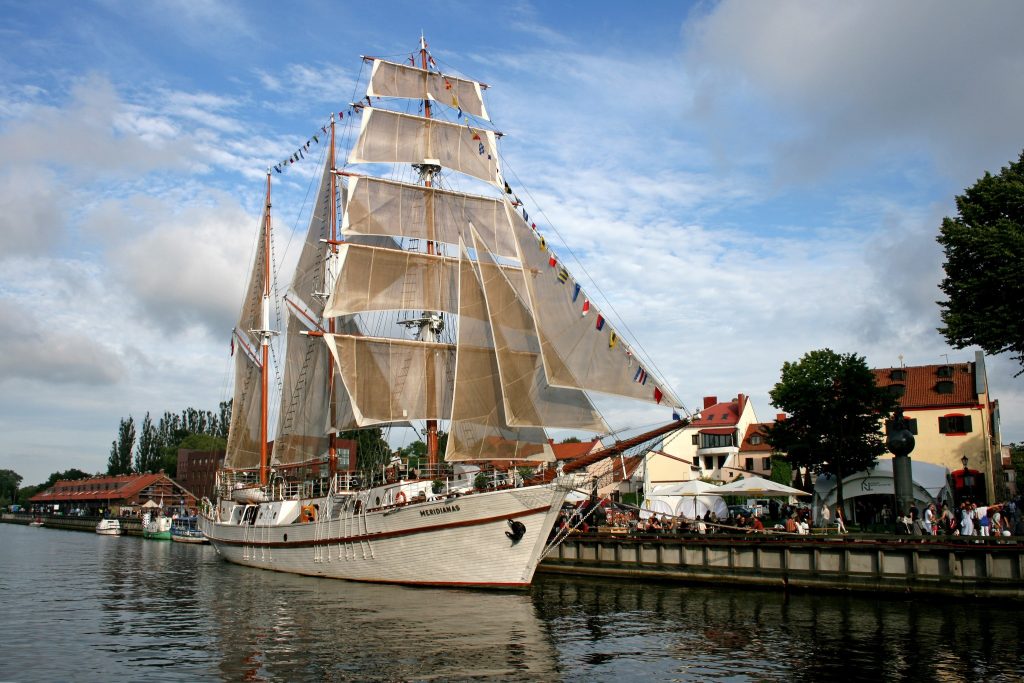 Built in Finland in 1948, this has become one of Klaipėda's most breathtaking vistas. This sailing sailboat served as a training tool for the Klaipėda Navigation School. The owners who purchased the sailboat around 10 years ago allowed it to degrade.
The attorney A. Žičkuse established a support fund and revived the ship. The "Meridianas" restaurant is once more accepting customers today.
Hear the Sculptures of Klaipėda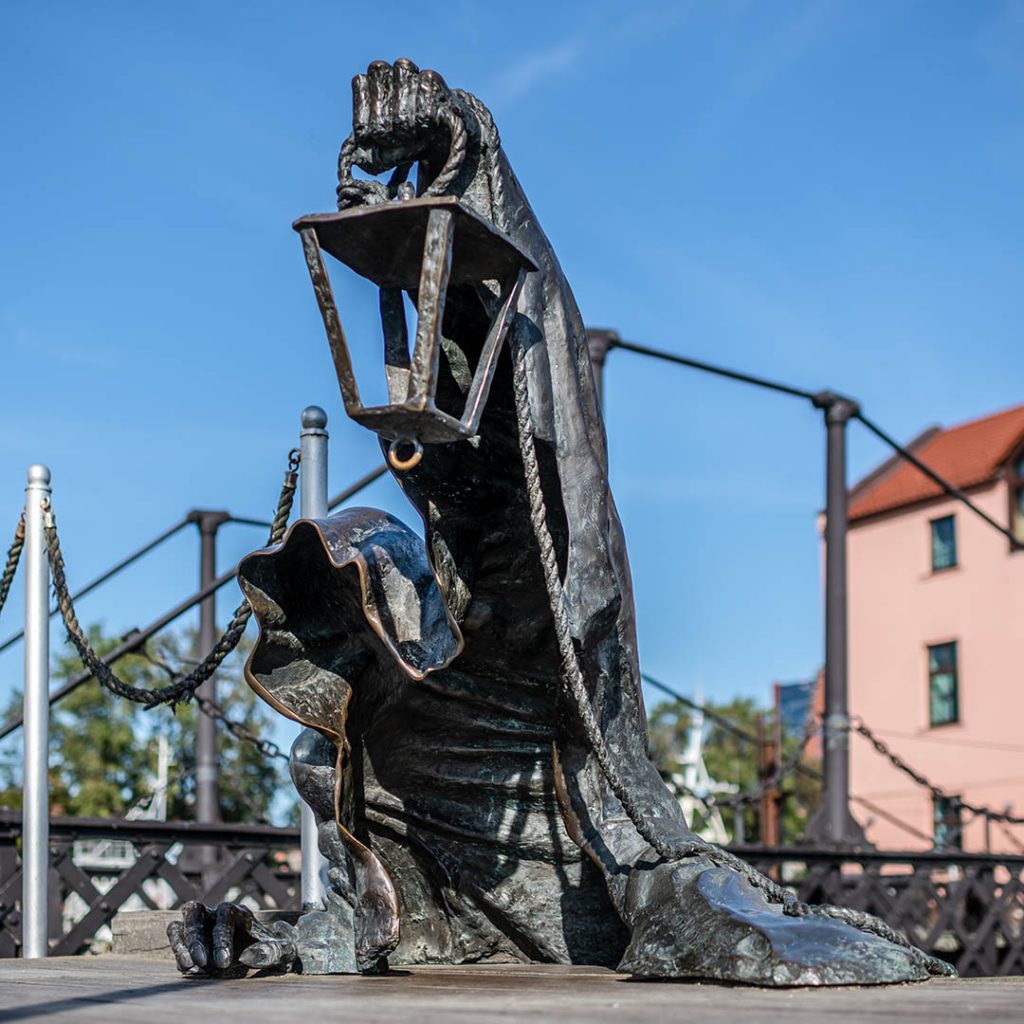 Dragons, young girls blowing kisses, fishermen, and mermaids are just a few of the sculptures that make Klaipėda more charming. The statues are now able to tell their story to everyone so you can scan the QR code adjacent to the sculpture to discover more about its history.
If you want to take your chances in winning a wish – the sculptures of Klaipėda are well worth a visit. 
Make a wish and whisper the magic words to the Cat with the Face of a Gentleman, the Magic Mouse, the Chimney Sweep, or the Magical Gates.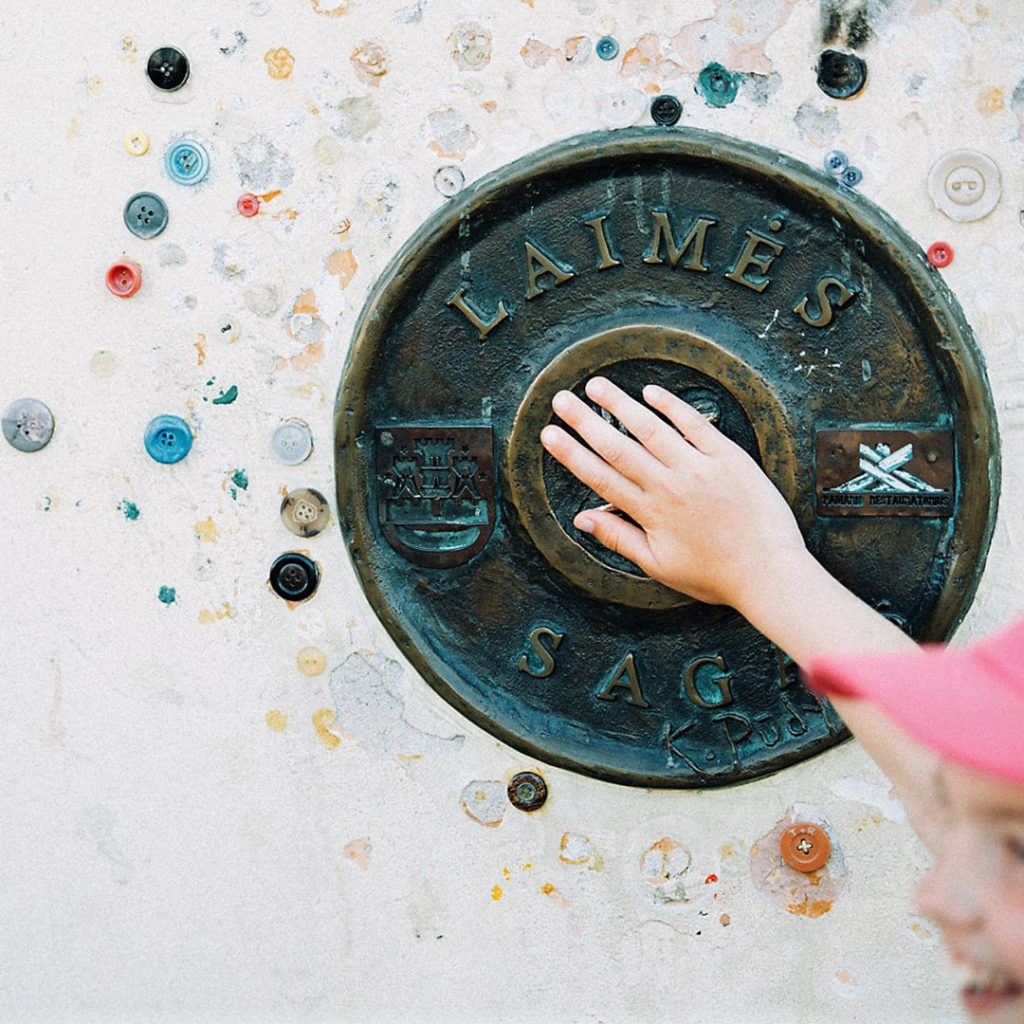 Below is a list of sculptures of Klaipėda;
The Black Ghost
The Fisherman
Annie from Tharau
The Mermaid
Neringa
Klaipėdietis
The Kiss
Vydūnas
Switchman
Martynas Mažvydas
The Magic Mouse
Martynas Mažvydas
Fisherman's Ethnographic Homestead
Albatross
Fishing Vessels Exposition
Feel the Sky through Skydive at Klaipėda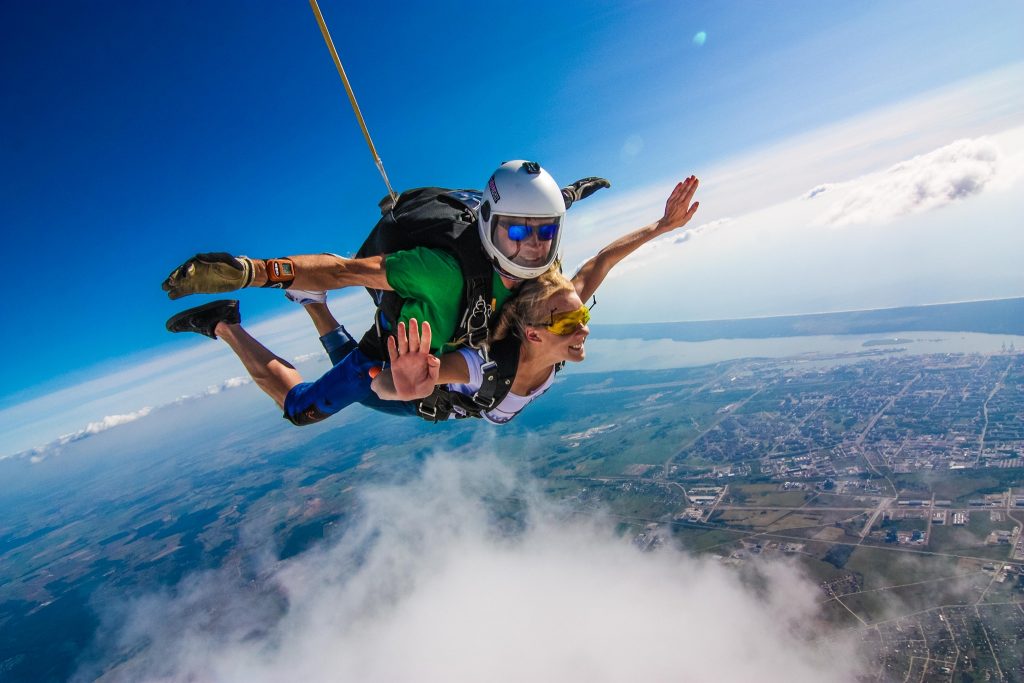 Experience the free fall and take in the seaside scenery during your first jump. One of the most stunning leaps that doesn't need much practice is a tandem up. You will leap out of the plane and experience a 30-second free fall with a qualified instructor. The instructor will open the parachute when you reach a height of 1,500 meters, and you will then soar for around five minutes until you safely touch down.
More details are available on the official website.
Visit the Orienteering sports track in Smiltynė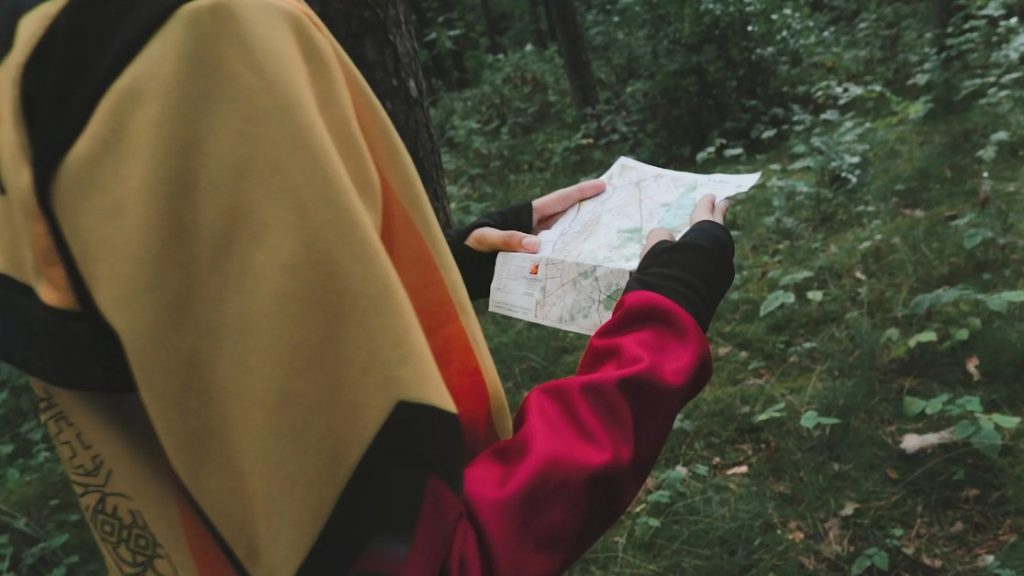 The Orienteering Sports Track in Smiltyne provides excellent amusement for those who enjoy being active while having fun and a chance to learn more about the geography of the seashore region. There are 30 checkpoints in the 7 km-long orienteering course.
Visit the "Scala Dream" bouldering club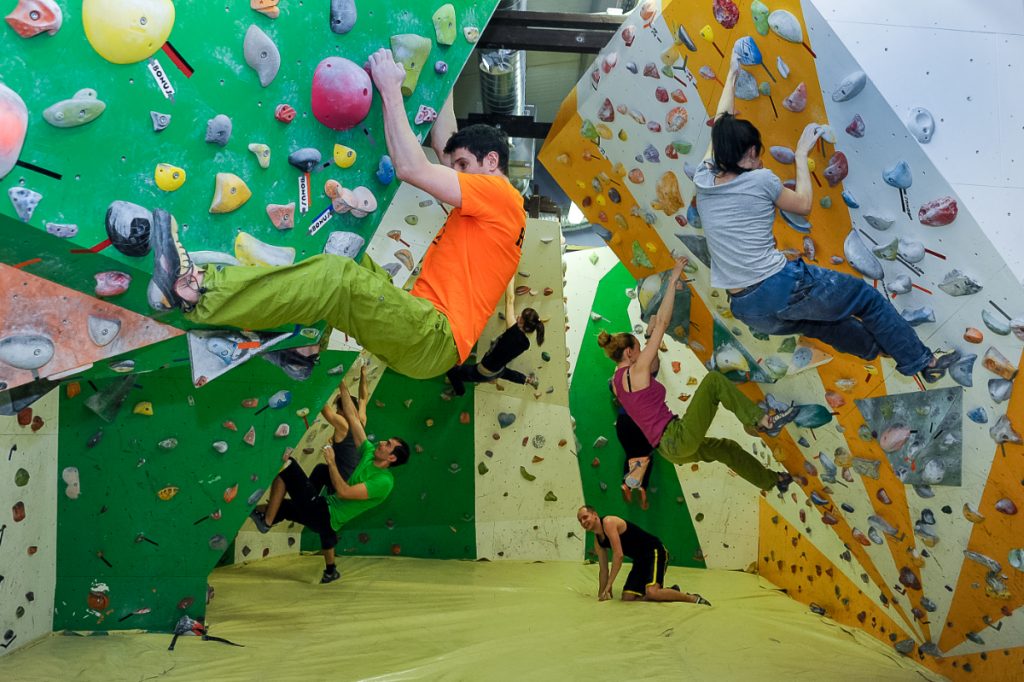 Visitors may unwind, socialize, and exercise in the climbing halls on a weekday or the weekend.
Seek Adventure at Adventure Park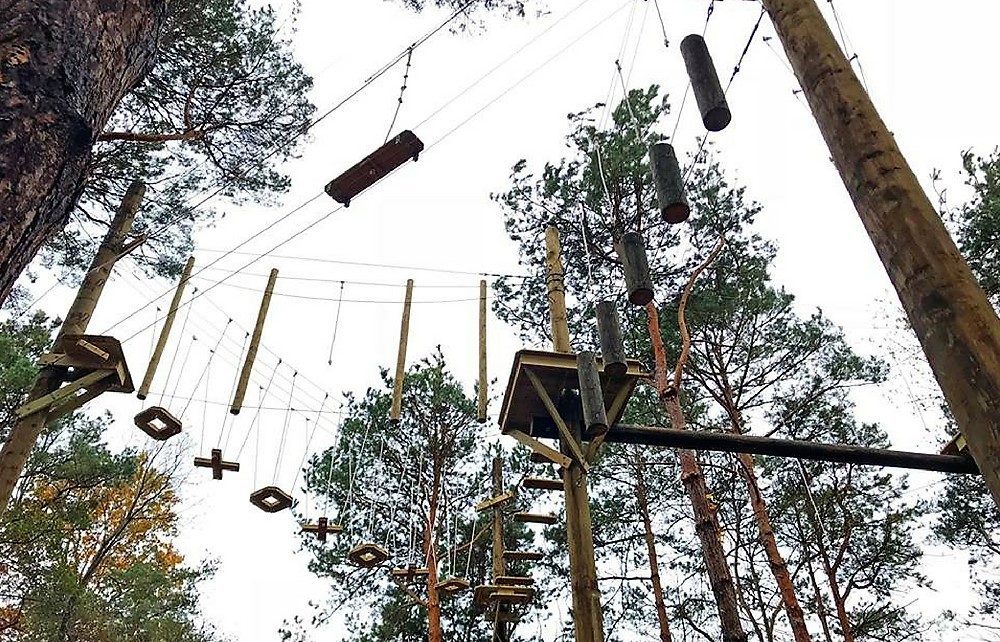 The Klaipėda City Recreation Park is home to Adventure Park, one of the Western Baltic area's biggest adventure and climbing facilities. Both adults and children will find enough fun in the 2.5-acre area. This is a fantastic chance for people who prefer outdoor hobbies and physical recreation to participate in these activities without having to venture too far from the city.
Feel the Water at WakeStar paddle board park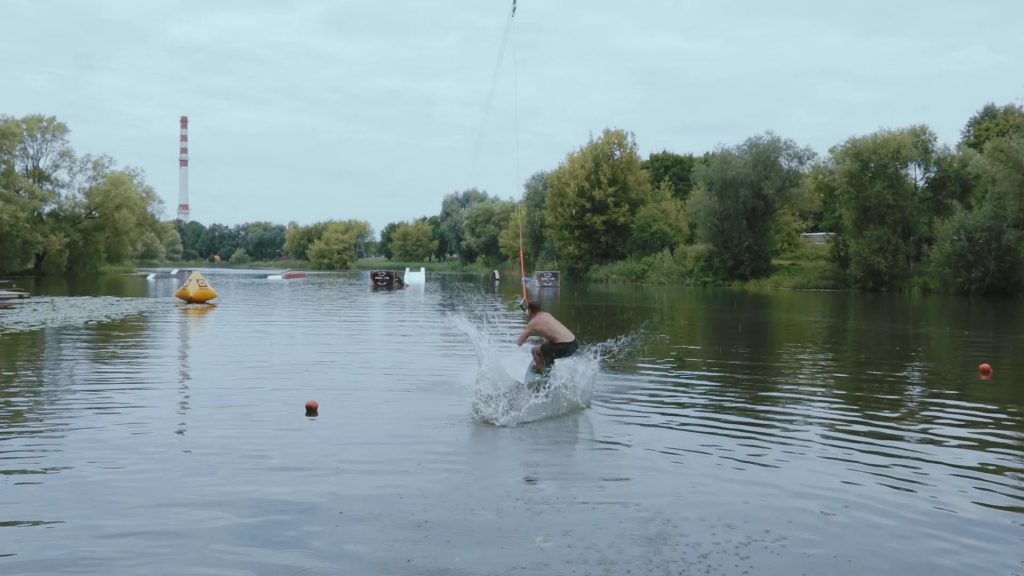 You may enjoy paddle boarding entertainment at WakeStar Paddle Board Park, located on the Mill Pond shoreline in the heart of the city. The park contains two brand-new, contemporary courses with water features, as well as a cozy café and a store selling recreational supplies.
Biking at Water biking on the Danė River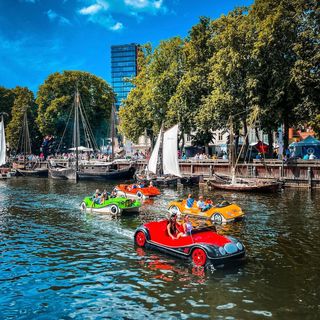 The Danė River offers excellent opportunities for water riding, which is a unique way to see Klaipeda. Instead of doing the usual Old Town stroll, you can ride a water cycle along the Danė River.
Canoeing at Night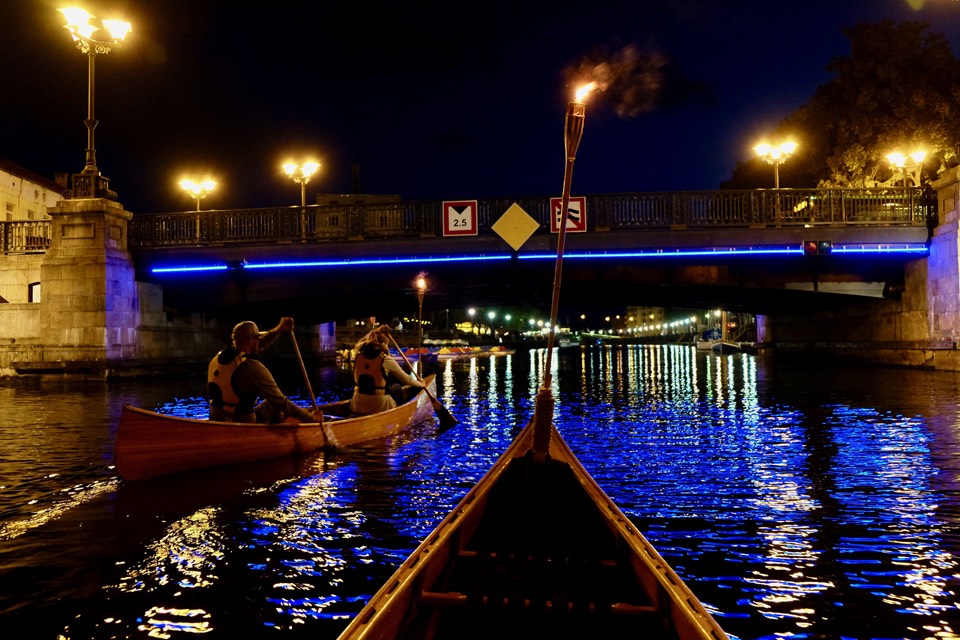 A great approach to view Klaipėda from a new angle is water transportation. There are some absolutely mesmerizing views of Klaipėda from a wooden canoe on the River Danė at night while paddling with a lit torch to illuminate the route. These views are particularly impressive of the beachfront houses.
Explore Structures and Craftsmanship at Meno Kiemas (Artists' Yard)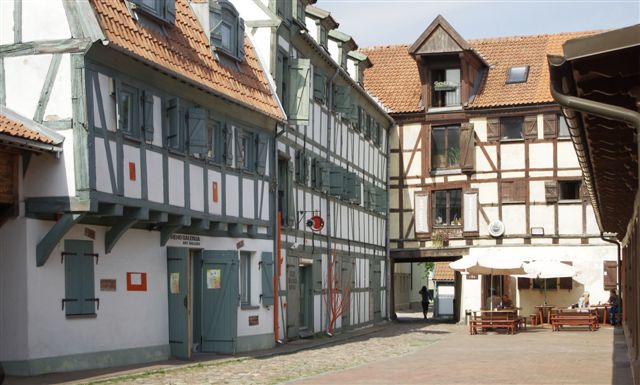 Fachtwerkhäusen-style buildings that have persisted to the present day make up a collection of buildings called Meno Kiemas (Artists' Yard). Explore some of the now-defunct Fachtwerkhäusen-style warehouses while viewing the numerous products made by West Lithuanian artisans at the workshop in the Yard.
At Meno Kiemas you may even attempt making something yourself if you wish.
Other Attractions and Activities in Klaipėda
Here are a few other attractions and activities you to see and try at Klaipėda
Cycling tours in Klaipėda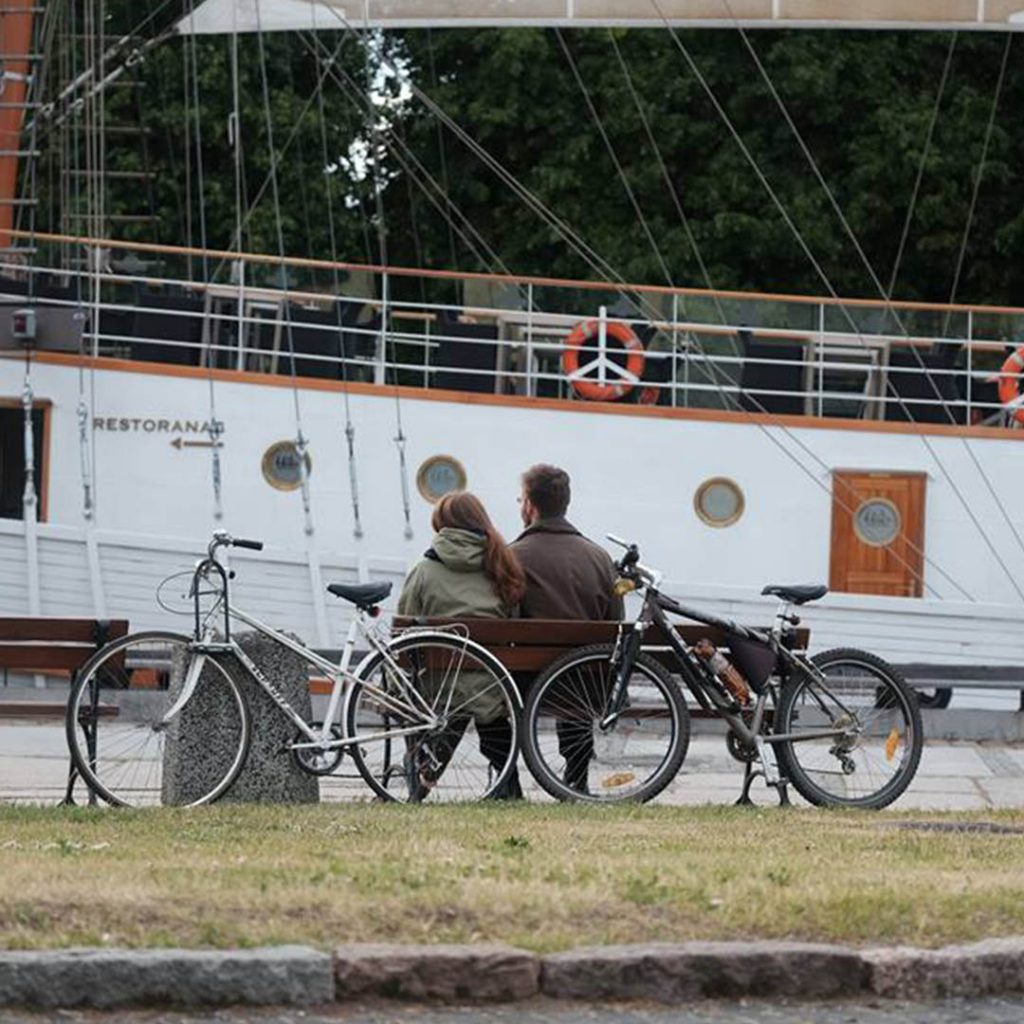 Boat trips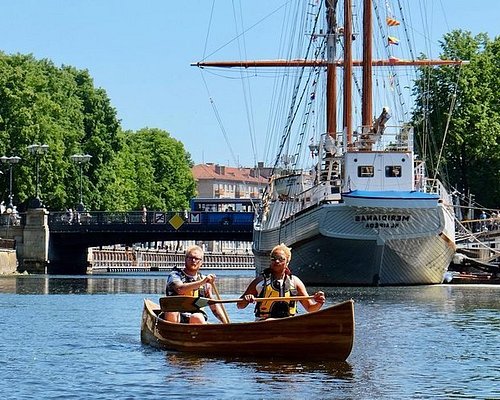 Paddleboarding on the Danė River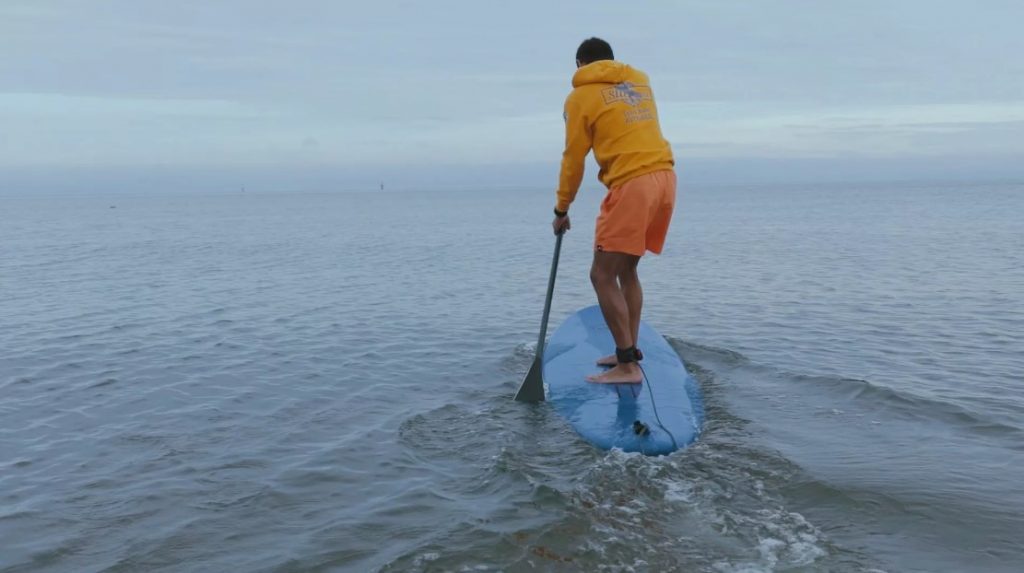 Cruising the Danė River by Electric Catamaran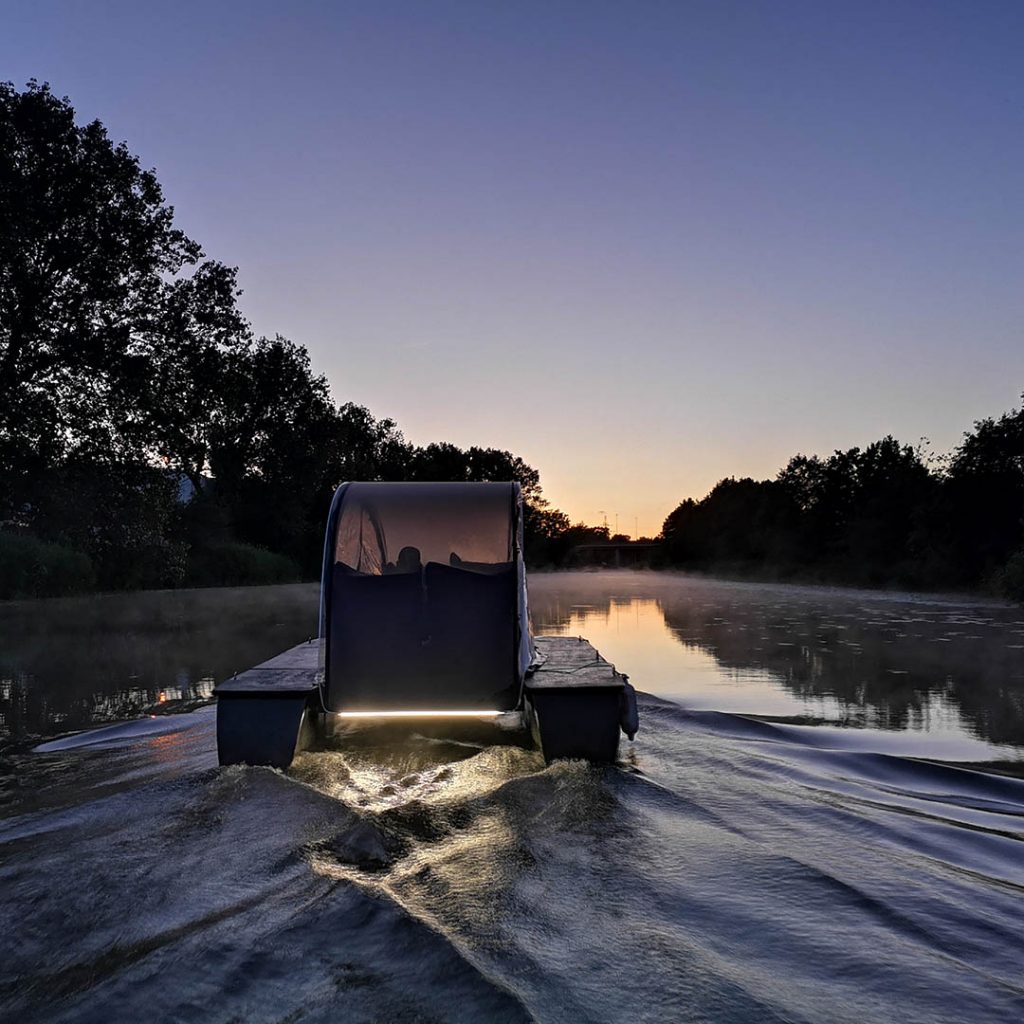 Danė Square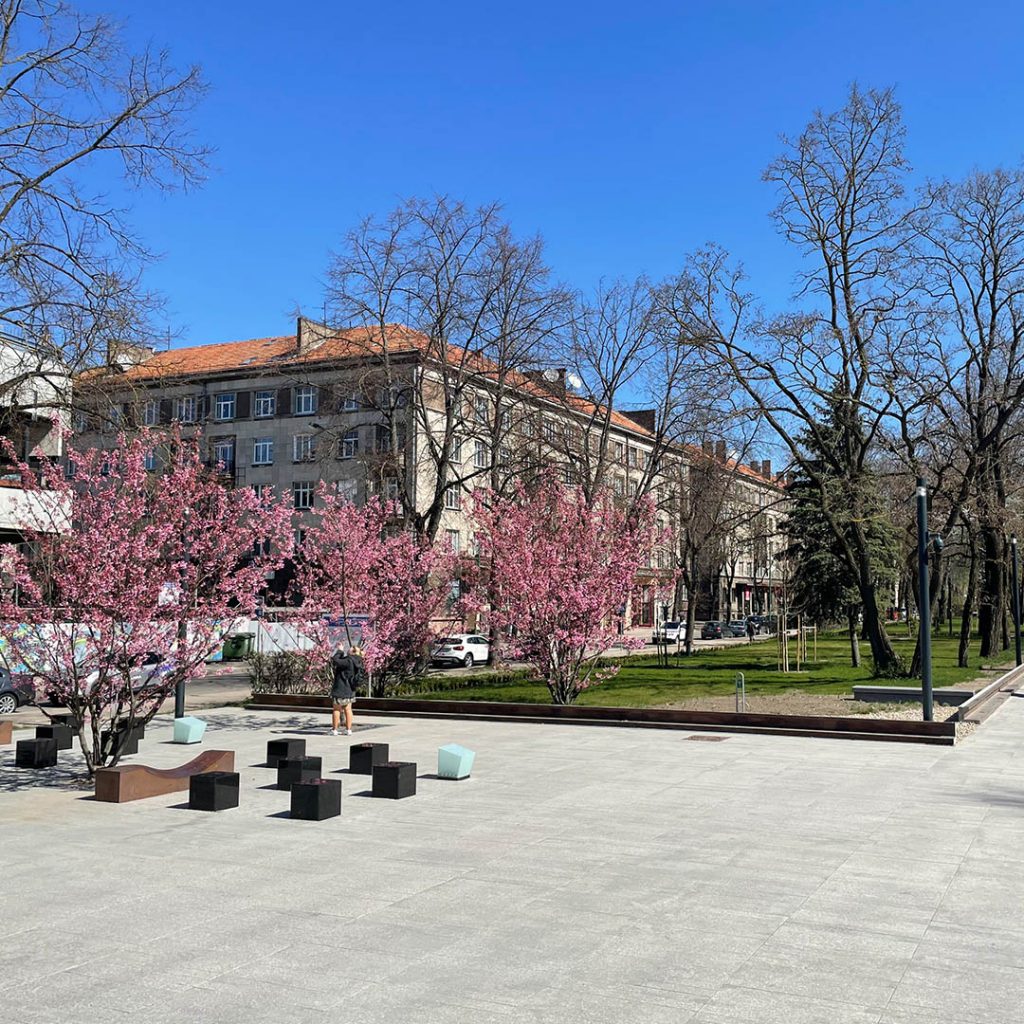 Castle site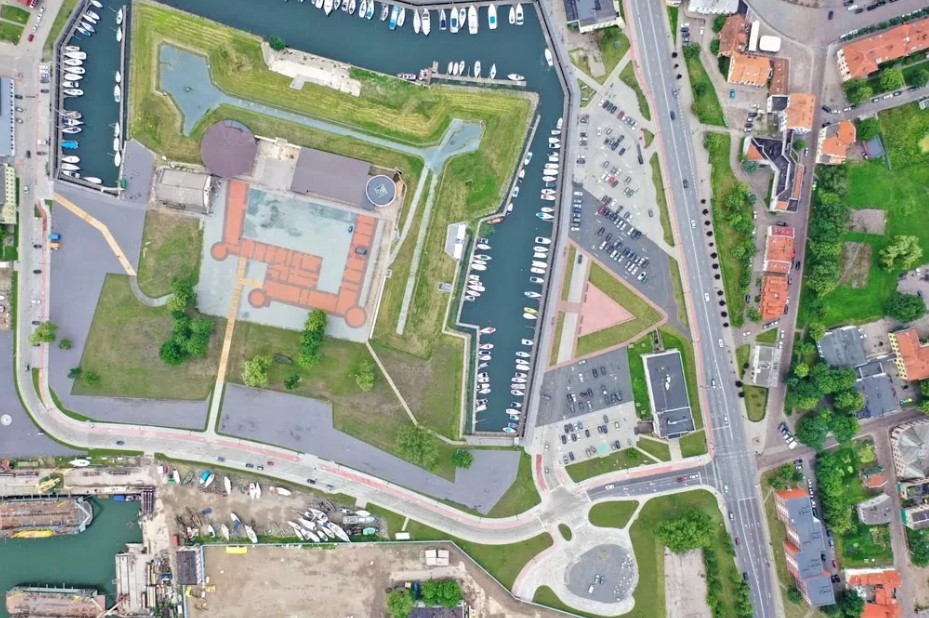 Walks Along the North Breakwater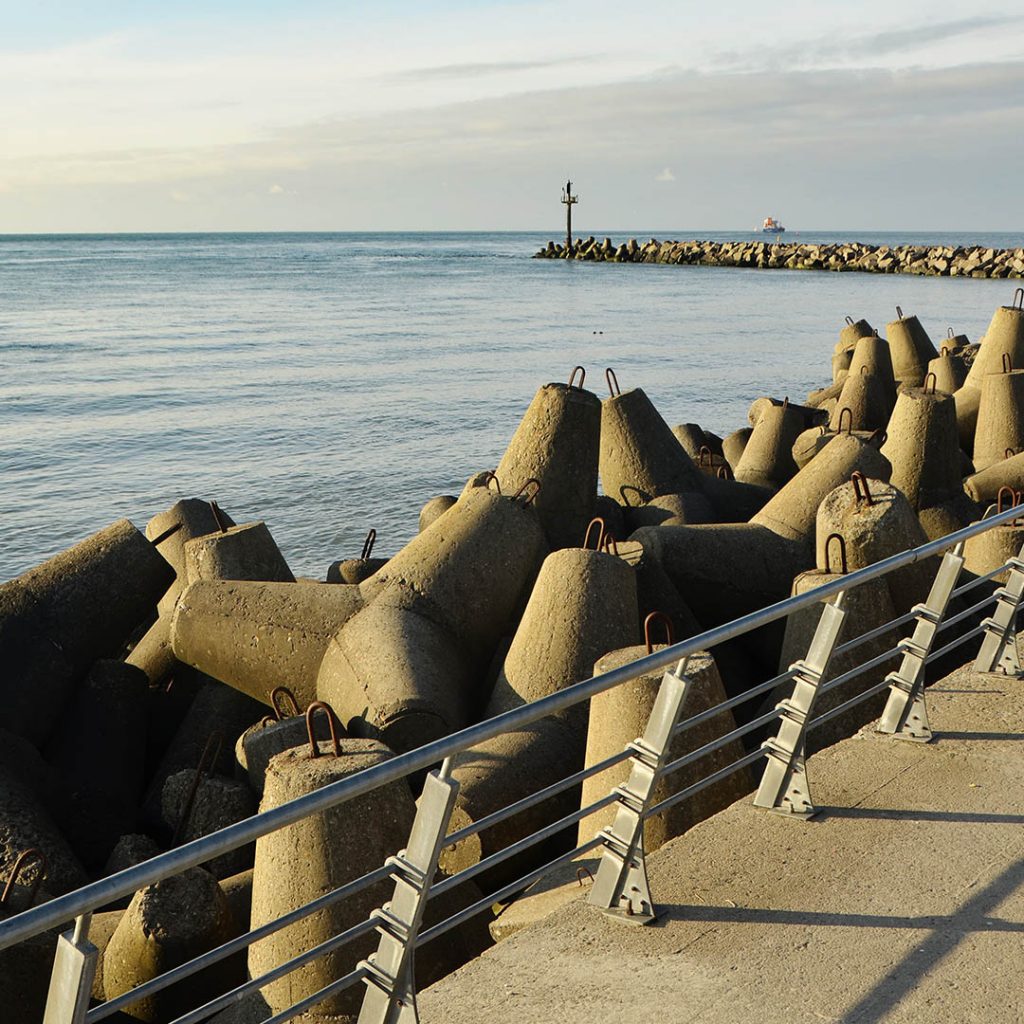 Run Into the Sea Directly from the Sauna at Saunas on the Seaside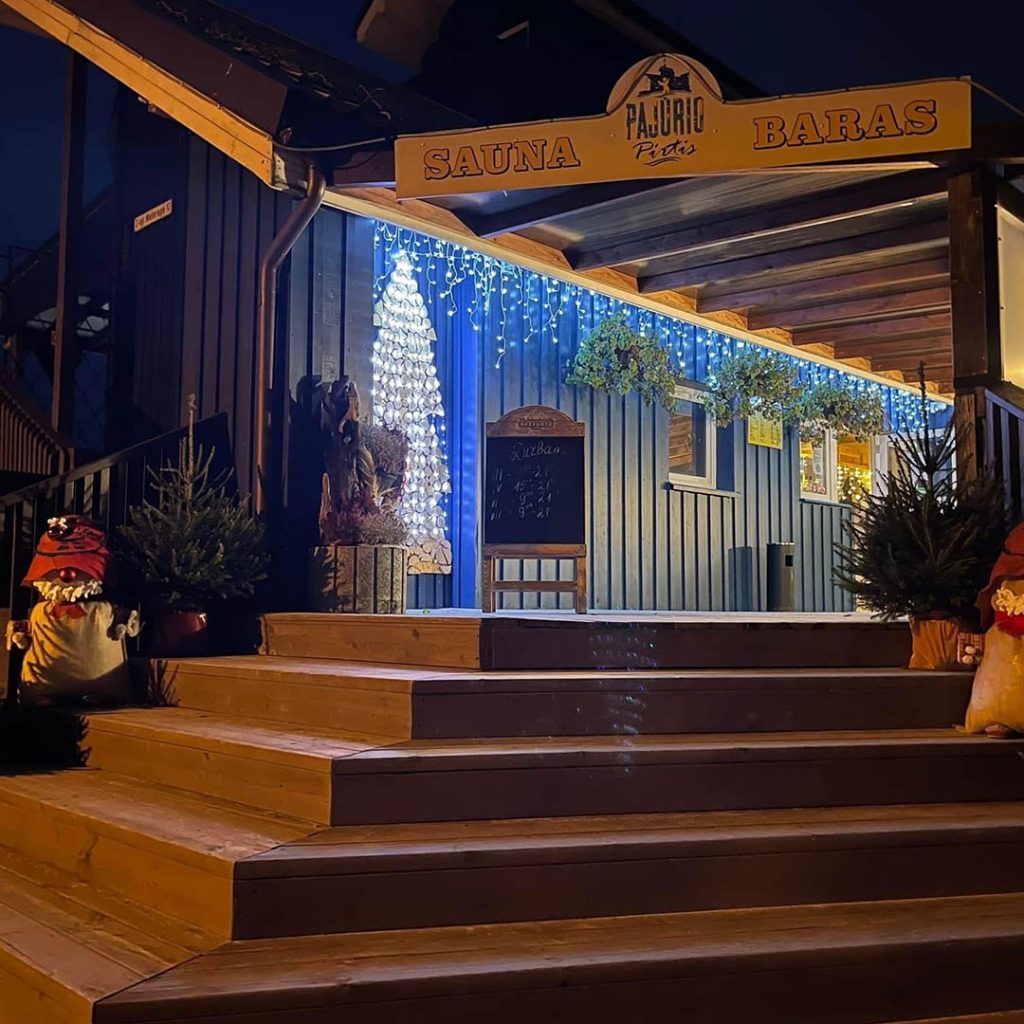 Visit the Lithuanian Sea Museum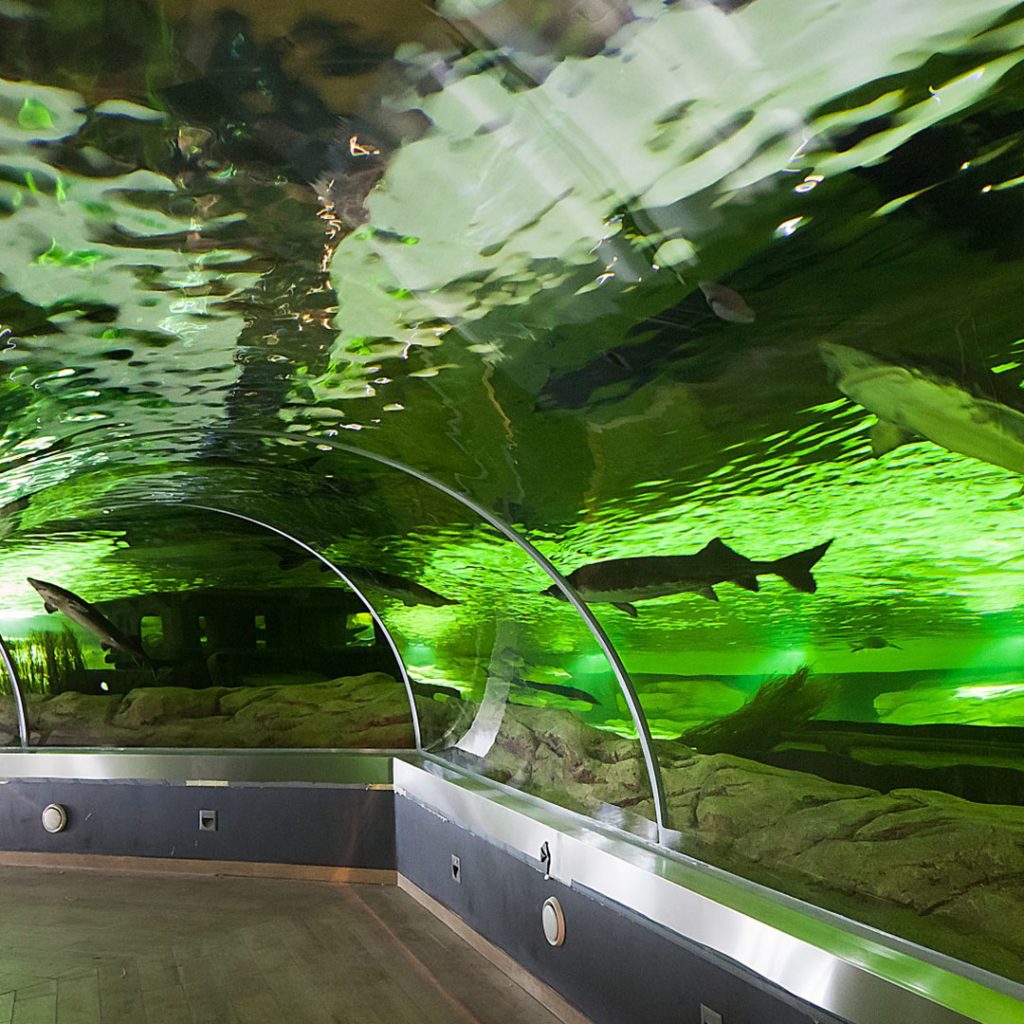 Klaipėda Castle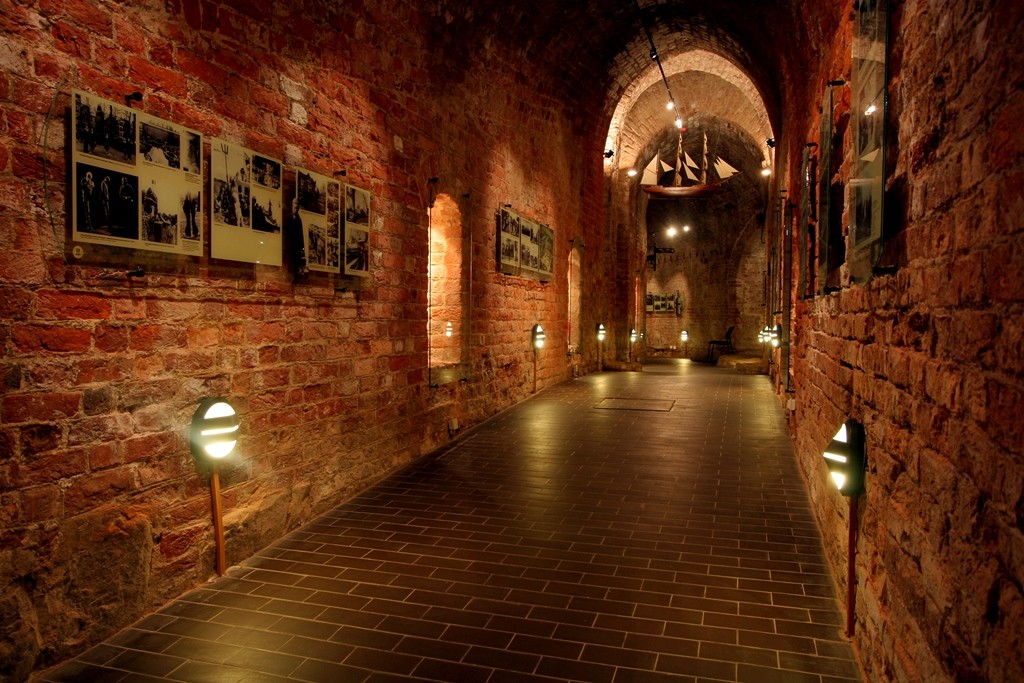 Visit the Amber Queen museum and shop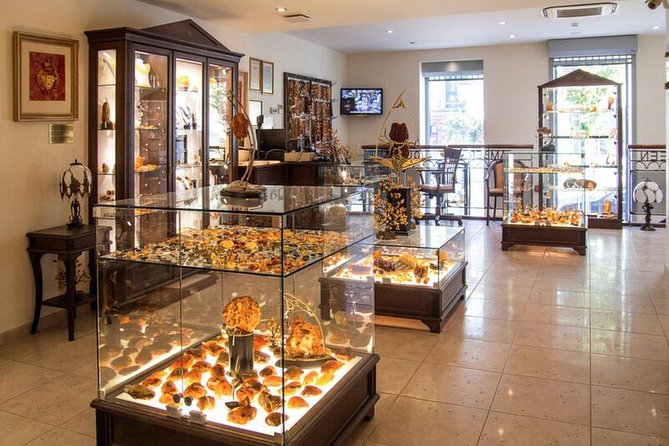 Cuisine in Klaipėda
Enticing Flavors in Klaipėda
Klaipėda offers a wide range of Lithuanian cuisine and international dishes. Restaurants in the area offer a large selection of meat meals, specialty sausages, premium dairy goods, and pastries. Below is a list of enticing flavors you should try on your visit.
Cepelinai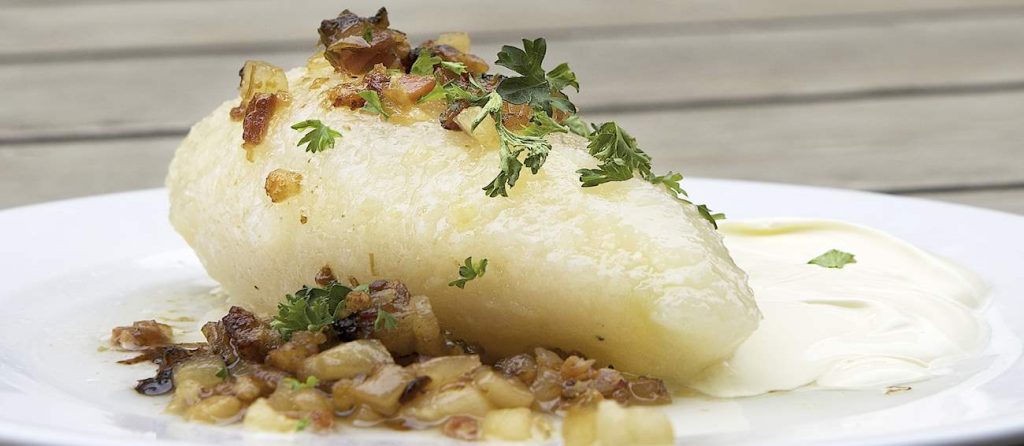 Cepelinai consists of potato dumplings packed with seasoned minced beef. Before serving, people cook the dumplings, which are often rather large, in a lot of salted water, and then serve them with bacon, pig rinds, and a sauce made of sour cream and milk.
Šaltibarščiai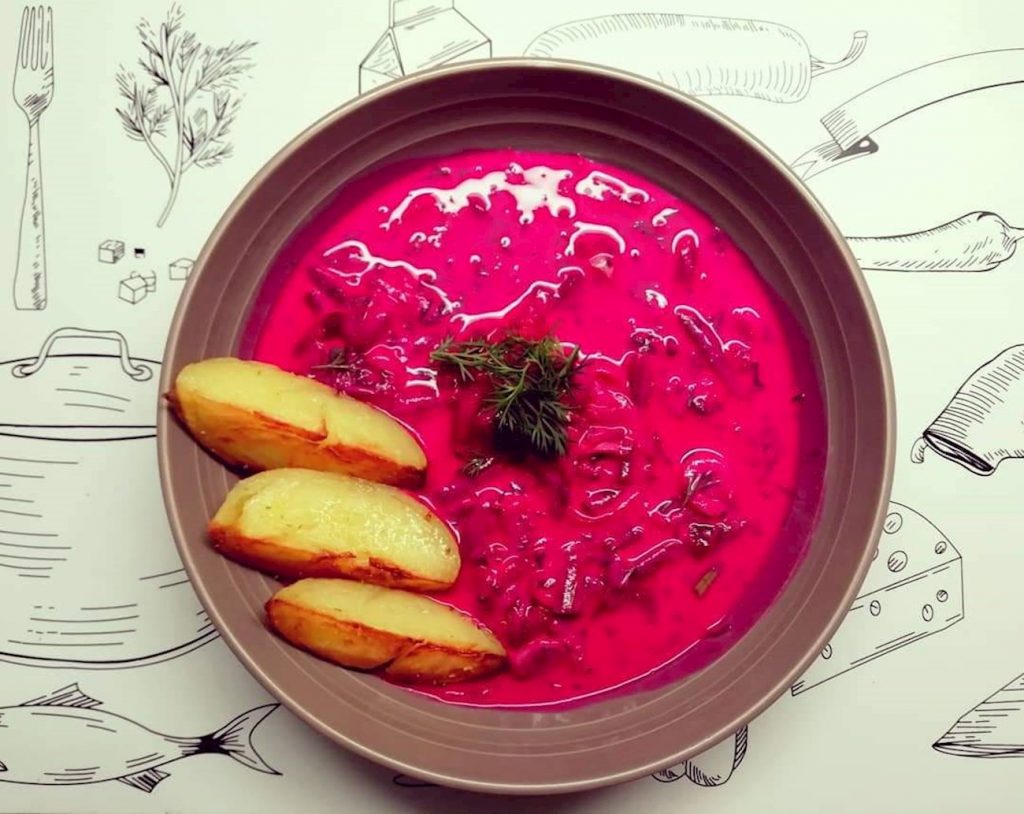 This cool, pleasant beetroot soup is a classic of Lithuanian cooking. People grate cucumbers and hard-boiled eggs to make this soup and cover them with a creamy mixture of pickled or boiled beetroots and tart kefir or buttermilk. They liberally use dill to season the entire soup, and they typically allow it to sit for a while to allow the flavors to meld completely.
Vėdarai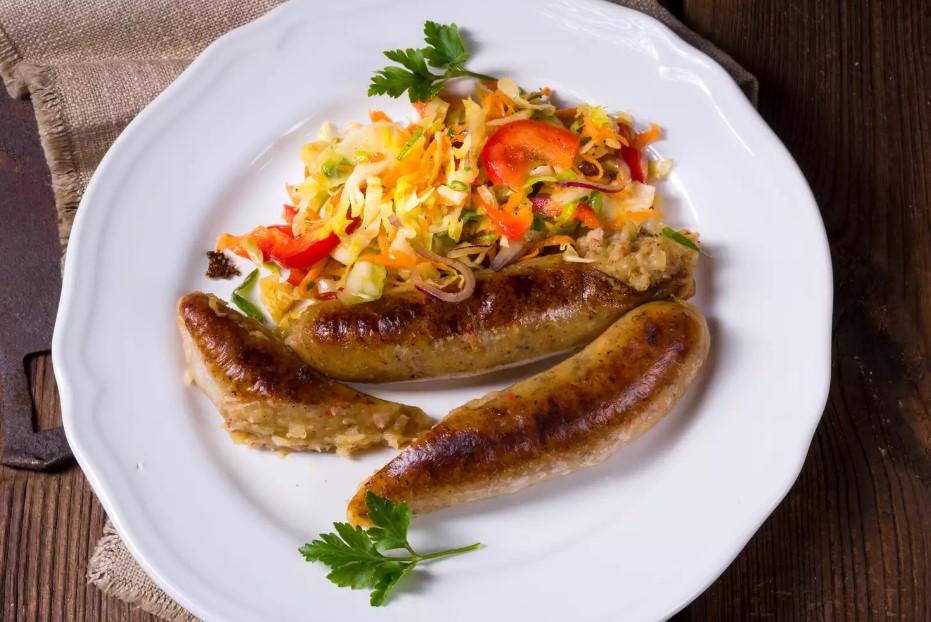 Lithuanians make Vėdarai, or "potato sausages," which are the most unusual meal in Lithuania, by filling baked swine intestines with shredded raw potato.
Skilandis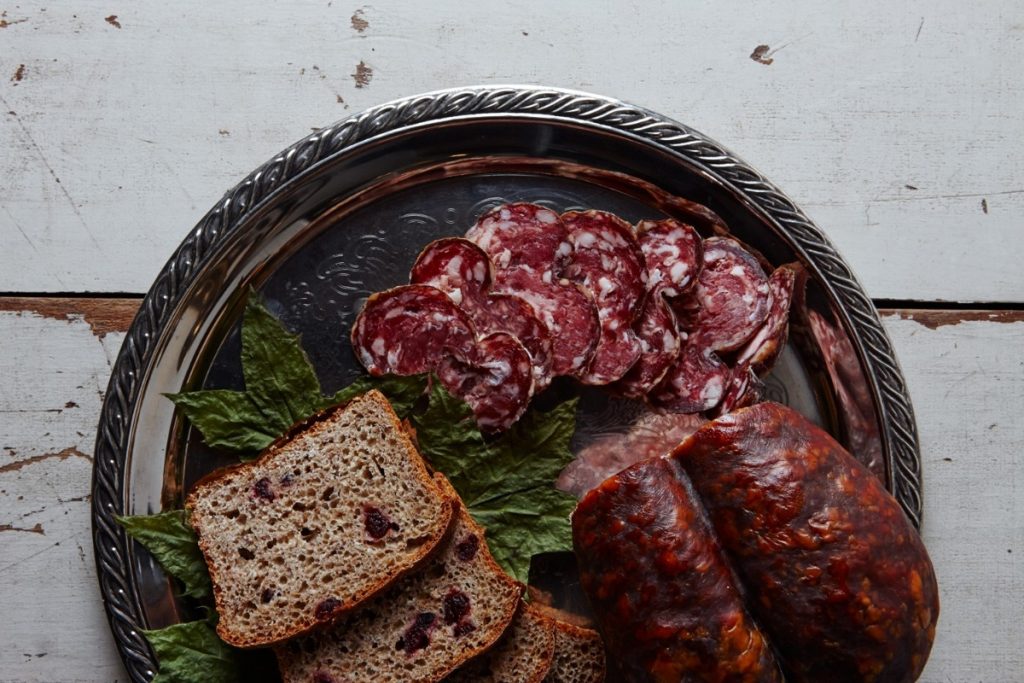 To make Skilandis, people pack choice meat into a pig's stomach or bladder, spice it with bacon and other seasonings, smoke it with alder or juniper wood in a smokehouse, occasionally somewhat cold smoke it, and then dry and cure it for a very long time.
Gira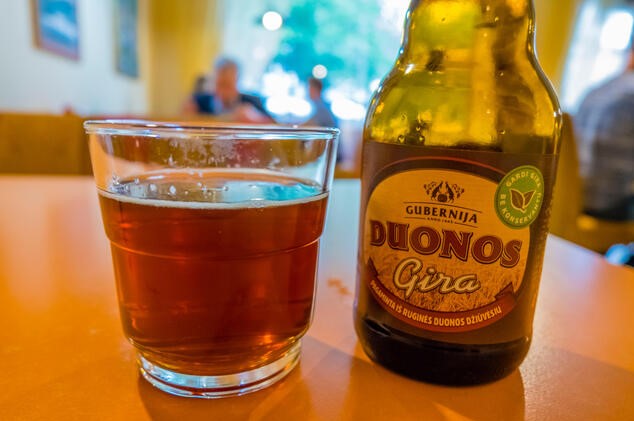 Restaurants & Cafes in Klaipėda
Below are a few attractive restaurants & cafes you to try on your visit to Klaipėda.
Meridianas
The restaurant's main hall, which has a glass floor, preserves historic wooden ship structures that visitors can examine. This is a wonderful chance to enjoy lunch or dinner while also learning about the ship's fascinating past. More details can be obtained through this link.
Miražai
In this vibrant setting, you will spoil your palette with inventive drink variations and delectable cuisine. More details can be obtained through this link.
Mosso
Chefs make dishes in the restaurant in accordance with the season and its bounty, and they change the menu following the prevailing styles and natural wonders. More details can be obtained through this link.
Little Havana
From dining al fresco while observing passersby to dancing the night away to Latin rhythms.
Kavos architektai
This comfortable, contemporary setting is perfect for enjoying some dessert and a cup of delectable coffee. Every customer's ideal coffee experience is what architects strive to create. Coffee experts will share their knowledge of several coffee varieties as well as their manufacturing histories. More details can be obtained through this link.
Bandelių kepyklėlė
The town's oldest bakery, the origin of Klaipėda's pastry customs. A wide variety of diverse traditional buns, pastries, sweet rolls, and cakes are available here.
Nightlife at Klaipėda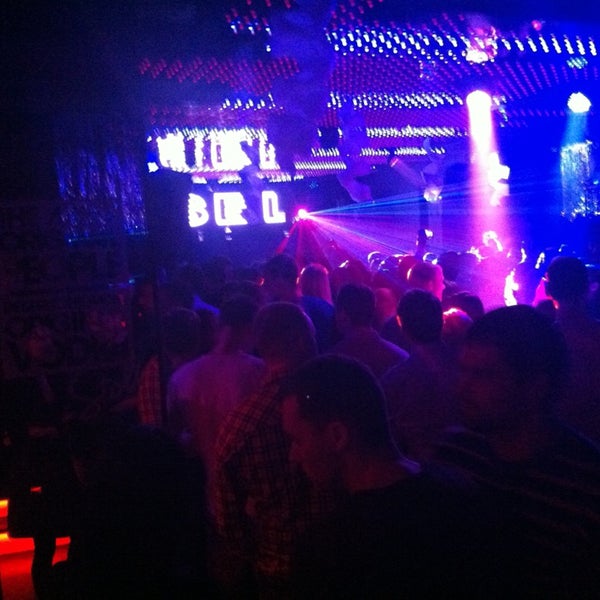 Everybody may find something to enjoy in Klaipėda's nightlife establishments, which range from beer bars with sticky floors to raucous clubs that appeal to the selfie generation to calm areas.
Clubs in Klaipėda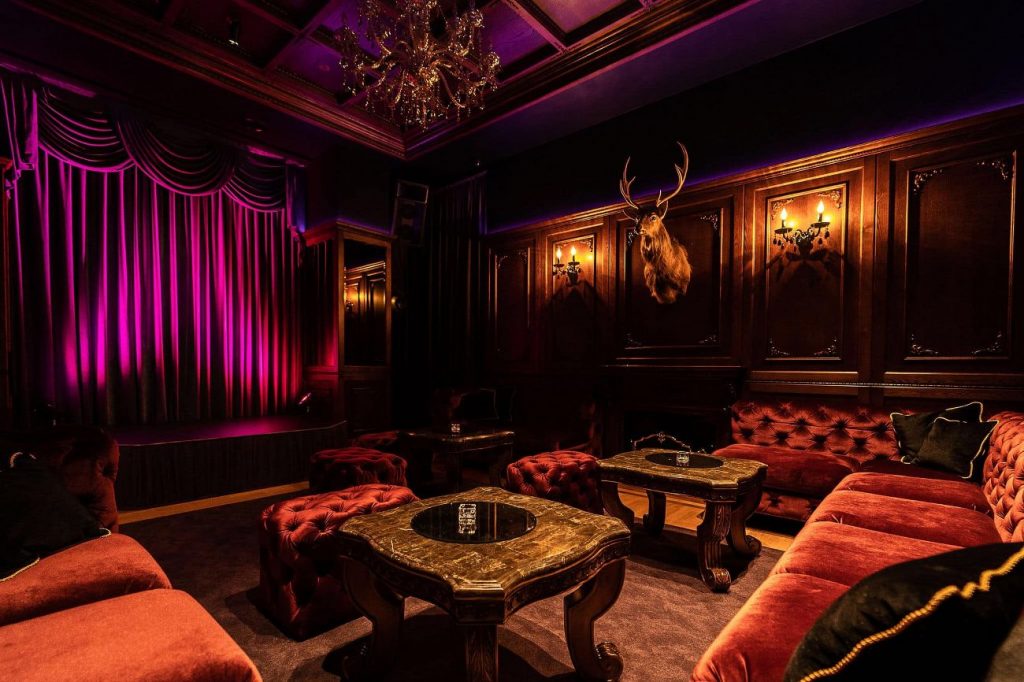 Below are a few clubs you to explore clubbing and activities at Klaipėda.
Pakhauz
This is a land of melancholy and the bizarre, the greatest spot in town for die-hard lovers of electronica, experimental DJ sets, and other genres of music that frequently sound much better after a few extra-large smokes. More details can be obtained through this link.
Tiger Room
"Tiger room" is a place for your birthday party, cocktail party, memorable hen or stag party, stylish wedding celebration, or maybe just a holiday party. This room is also open for corporate events, various meetings, photo sessions, or video clips. More details can be obtained through this link.
Cigar Club
The greatest beverages and cigars from across the world are available here, and Cigar Club also provides areas for business meetings and social gatherings, theme nights, educational opportunities, and many other things. More details can be obtained through this link.
Crystal Show Club
This high-end strip club has a stylish décor, a cozy environment, contemporary furnishings, and a fantastic position located in the center of Klaipeda Old Town. Exclusive performances by passionate and seductive strippers and sensuous music are available to guests. More details can be obtained through this link.
Bars in Klaipėda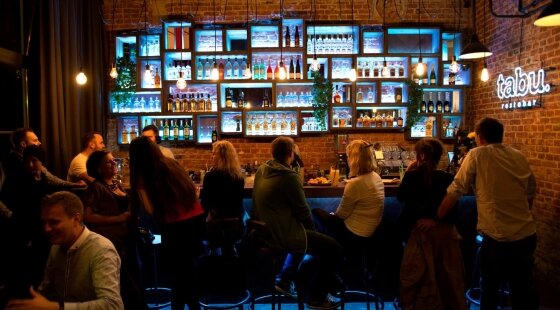 Below are a few bars to enjoy your night's stay at Klaipėda.
Tabu
A variety of beverages and delectable meals are available at Tabu. Tabu is unique because of its proximity to the Klaipėda Concert Hall. The restaurant encourages customers to enjoy their meals on a lovely patio built up in a local park during summer. More details can be obtained through this link.
Faksas
Another must-see destination for midnight travelers is the bar Faksas, which is located alongside the River Danė in the only historically significant high-rise of the Klaipėda Old Town. Visitors may also enjoy their beverages on an outside deck throughout the summer months. More details can be obtained through this link.
Kurpiai
The city's earliest and best-known jazz club, Kurpiai, hasn't had a name change or interior renovation since 1990. Come here and take in the ancient Kurpiai spirit to see whether the location hasn't changed. More details can be obtained through this link.
Senamiestis
One and only bar in Klaipėda's Old Town. Here you can find a special legendary dish called Old Town Fingers, also known as cheese fingers. According to the locals, you haven't gone to Klaipeda if you haven't had this meal. More details can be obtained through this link.
Hofas
The bar is situated among shipping containers and a disused industrial facility. Come to Hofas during the summer months for the finest experience, when the bar is the liveliest with frequent music performances and mind-blowing artwork. More details can be obtained through this link.
Casinos in Klaipėda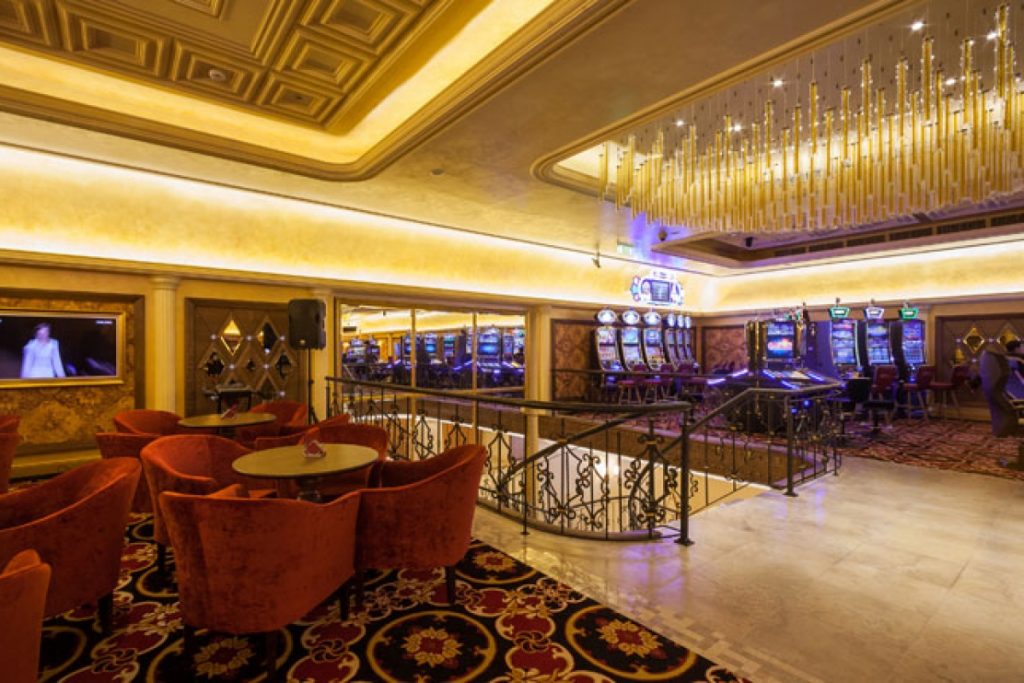 Below are a few casinos for you to try your luck at Klaipėda.
Casino Tornado
A wide range of gaming machines, including video poker, multi-reel, and multi-denomination slots, are available at the well-appointed establishment. Several live gaming tables with Blackjack, Oasis Poker, Russian Poker, American Roulette, and Seven Card Stud are also available for guests to choose from. Players may enjoy private gaming activities in a VIP room, snacks, and beverages. The Tornado bar is where all the gaming action takes place, and visitors may unwind in the inviting lounge area while waiting for their turn to play. More details can be obtained through this link.
Admiral Club
Slot machines, betting tables, and sports bars with the largest screens for live sports broadcasts are all available at Admiral Club.
Olympic Casino Amberton
You may watch sporting events, eat delectable refreshments, and place bets on your favorite sports and other popular events in the OlyBet area's comfy rest spaces. More details can be obtained through this link.
Nesė Casino
Play all of your favorite casino games in stunning surroundings. The gambling lounge contains 30 slot machines, 6 card tables, and 3 American roulette tables. A lounge area and bar are also available for unwinding and socializing with friends. Live music from neighborhood musicians fills the casino with positive energy. More details can be obtained through this link.
Stay in Klaipėda
Klaipėda offers a wide range of places to stay based on your interests, including hotels, guest houses, apartments, and many more. Below is a list of a few places.
Hotels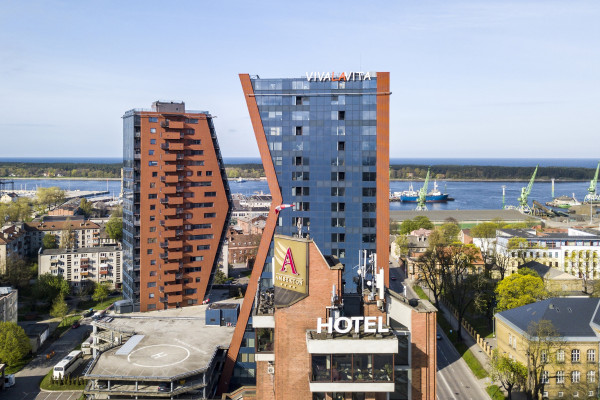 Amberton Klaipėda
Ideally positioned adjacent to the Baltic Sea and just a short stroll from the city's main attractions and the old section of its historical center, the Amberton Klaipėda is located. More details can be obtained through this link.
Ararat
The hotel is located next to a lush and green park in the middle of Klaipėda. You'll feel at home in our hotel. The tastefully equipped residences use a modern classic design in their beautiful interiors. More details can be obtained through this link.
Dangė Hotel
The hotel's 22 rooms include Scandinavian-style details, oak floors for warmth and comfort, and white walls for a distinctive and delicate outlook. More details can be obtained through this link.
Aribė
In the center of Klaipėda, halfway between the lovely Old Town and the main business zone, is where you'll find The Aribė. More details can be obtained through this link.
Bohema & Navalis Hotels
The primary principles of this beach hotel are art, patronage, mentorship, and the development of high Lithuanian standards. The organizers hold a variety of activities here, including exhibits and plein air paintings by well-known Lithuanian painters, live music performances, gourmet food tastings, numerous lectures, and other things. More details can be obtained through this link and this link.
Michaelson boutique hotel
A renovated 18th-century structure with a Venetian flair, situated by the River Dange, houses the magnificent Michaelson Boutique Hotel. The Hotel is located 200 meters from Klaipeda's Old Town, 700 meters from the castle, 400 meters from the drama theater, and 30 kilometers from Palanga Airport. More details can be obtained through this link.
Hotel National
Situated right in the middle of Klaipėda's Old Town, the Hotel National is a historically significant and distinctively designed structure. They raised it from the ashes in 1855, and now it is a charming boutique hotel that captures the essence of Klaipėda's past and values hospitality customs. More details can be obtained through this link.
Old Mill Hotel
The Old Mill Hotel is one of the Klaipeda Port's most impressive structures. n the XVIII century, people called this structure the "Rice Mill" due to the presence of Lithuania's earliest and largest rice mill. 32 rooms are available to visitors. The accommodations provide breathtaking views of the Curonian Lagoon, the Dane River embankment, or the old castle site with a large marina. The restaurant Rozmarinas, which honors the traditions of European cuisine, allows customers to have a delectable breakfast, a business lunch, or a dinner. More details can be obtained through this link.
Guest Houses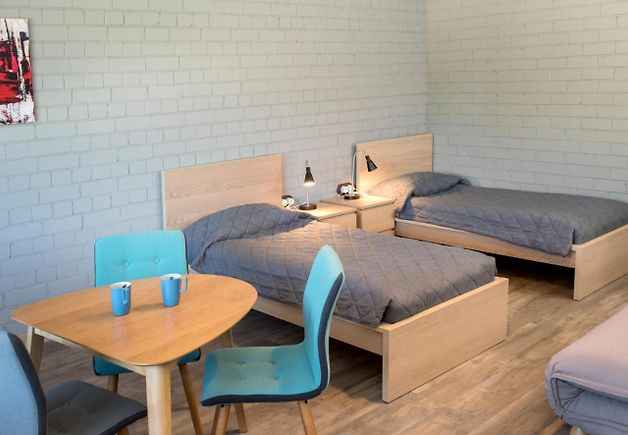 Express Guest House
The Guest House is located on the historical, cobbled Puodžiu Street in KlaipėdaOld Town. The builder constructed the house around 1768, filling it with the energy of the 18th century.
Da Home guesthouse
Double and family quadruple rooms are available here. You can reach the Old Town and many attractions of Klaipėda on foot. More details can be obtained through this link.
Little Amber
The Little Amber Guest House is located in a quiet area in Klaipėda, 650 meters from a cycling route that connects to the Baltic Sea, which is 3.5 kilometers distant. There is a common kitchen, a garden, and free grilling equipment at Little Amber Guest House.
Franciscan Guest House
Situated in Giruliai forest, one of Klaipėda's most picturesque neighborhoods, the Franciscan guest home offers quick access to the Baltic Sea by vehicle or bicycle.
Hostels and Apartments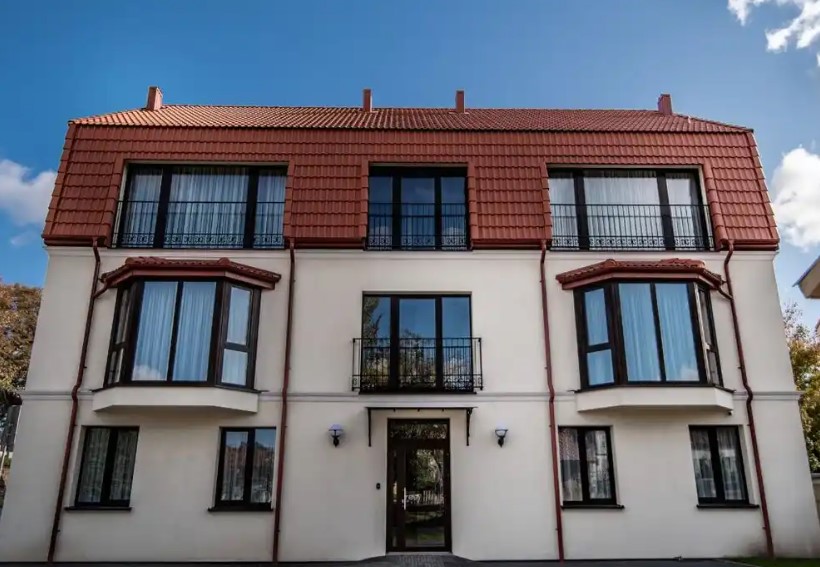 Klaipėda Hostel
Klaipėda hostel provides beds in heated dorm rooms, communal bathrooms, and free internet access. The Klaipėda Hostel's rooms have a straightforward interior style, hardwood floors, and wooden furnishings. The central bus terminal of the city is about 100 meters from here.
Jono Kalnelis Apartments
A variety of city attractions and must-see locations are conveniently close to where you are.
Clinicus Klaipėda Apartments
This hotel provides lodging in fully equipped, two-story apartments with bedrooms and bathrooms. More details can be obtained through this link.
Vilhelmo Apartments
This modern apartment is located in the heart of the city for your health, relaxation, and energetic activities. We have outfitted the functional space, including the common areas, to ensure your complete comfort. More details can be obtained through this link.
Tiltų Namai Apartments
The apartments stand out for their exceptional location, comfort, and distinctive décor, which range from modern classics to refined luxury and romantic, modern, and eclectic styles. 14 suites are available for visitors to Bridge House to unwind in. More details can be obtained through this link.
Klaipėda City Details
Maps
A map of the attractions in Klaipėda is accessible through this link.
A map for sculpture lovers to locate sculptures is accessible through this link.
Go Around Klaipėda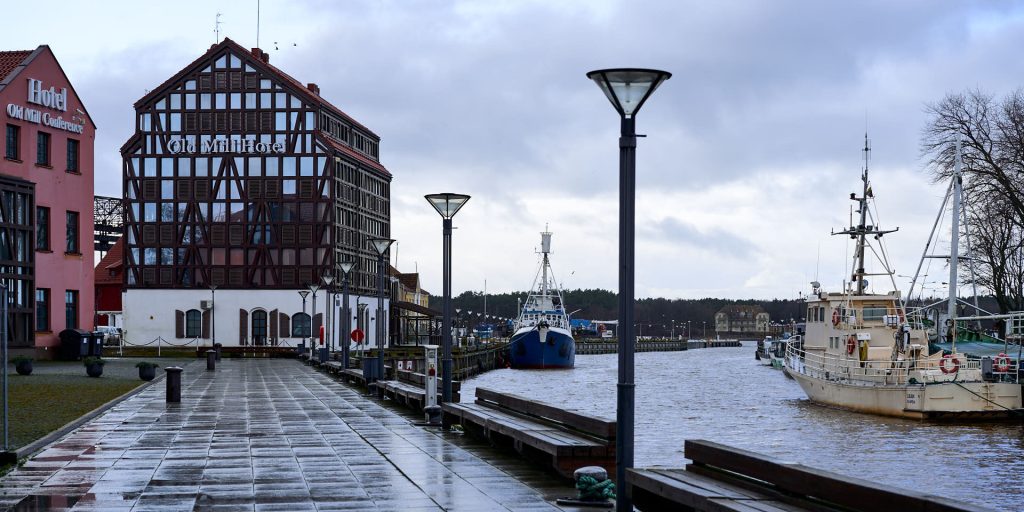 With a variety of public transportation options running all day long and reasonably priced taxis available 24/7, getting about the city is rather easy. Since many of the attractions are near each other, most tourists won't even need to use public transportation.
Use Public Transport System
Both inside and beyond the city, there is a strong public transportation network in Klaipėda. More about Klaipėda city's public transport system including routes, and timetables can be obtained from the official website of Klaipėda Passenger Transport through this link.
Ferries Klaipėda-Smiltynė
Two ferry ports operate ferries from Klaipėda to Smiltynė and Curonian Spit. The Old Ferry port provides transport for passengers and people with bikes and The New Ferry port provides transport for people with vehicles.
Rent a Car
With a rental car, you'll have the independence to explore Klaipėda and the surrounding area as well. It offers a variety of automobiles, from budget-friendly models to high-end models, all of which are dependable and offer excellent service. There is also a delivery option. More details on car rental provider Sixt can be obtained through this link.
Cycling or Scooter
There is a sizable bicycle lane network in place where you can use cycling to go around Klaipėda. Also, many scooter-sharing applications are available, including Bolt, Hop Scooter, and Scoot911.
Parking in Klaipėda
Klaipėda provides parking slots in four different zones, known as the red zone, yellow zone, blue zone, and green zone.
Red zone
Chargeable from May 1st to September 15th – every day from 8 a.m. to 10 p.m. and from September 16th to April 30th every day from 8 a.m. to 8 p.m.
Extended chargeable time is in the Smiltynė area from May 1st to September 15th – every day from 8 a.m. to 10 p.m.
Yellow zone
Chargeable on working days from 8 a.m. to 6 p.m. Day offs are Saturdays, Sundays, and public holidays:
Extended chargeable time is in Old castle and Parkas (Pušyno str.) area from May 1st to September 15th – every day from 8 a.m. to 10 p.m. and from September 16th to April 30th every day from 8 a.m. to 8 p.m.
Extended chargeable time is in the seaside area (Melnragė, Giruliai) from May 1st to September 15th – every day from 8 a.m. to 8 p.m.
Green zone
Chargeable every day from May 1st to September 15th every day from 8 a.m. to 8 p.m.
Blue zone
Chargeable on working days from 8 a.m. to 6 p.m. Day offs are Saturdays, Sundays, and public holidays
Parking zone locations and prices can be obtained through this link.
---
We hope you now have a general idea of everything Klaipėda has to offer. Therefore, don't make the error of ignoring this beautiful town when you are in Lithuania.
Moreover, while you're here, be sure to sample some Lithuanian cuisine and take in the local culture. You may get great herring because you're so near to the ocean.
People also read: 
---