Discovering the Charm of Lithuania's Second City
Are you going to the Baltics on vacation? Be cautious not to overlook Lithuania, the third nation from the south. I had a great experience in Lithuania, which is the center of Europe. You can visit Vilnius, the country's capital, and Kaunas, the second-largest city, if you only stay a short while in Lithuania. Visit the Lithuanian coast if you have a few more days to spare. I provide more information about where and what to see in Kaunas on this website.
It is a day trip destination less than two hours from Vilnius, while some prefer to stay longer. There are plenty of accommodations available. Large portions of the Old City survived World War II relatively unharmed.
Many functionalist structures from that era still stand in the city that transformed from a significant Russian military town to a European city during its two decades as Lithuania's temporary capital. In addition to producing food and textiles, Kaunas serves as the nation's main economic hub. Where Vilnius once provided the nation with intellectuals, Kaunas now does the same.
The River Neris connects Kaunas and Vilnius. The ancient castle, from which the town sprang, was where it enters Lithuania's principal river, the Nemunas. The Nemunas, formerly Lithuania's southern border, was a trading route for German traders, and Kaunas developed into a Hansa town.
A BRIEF HISTORY OF KAUNAS, LITHUANIA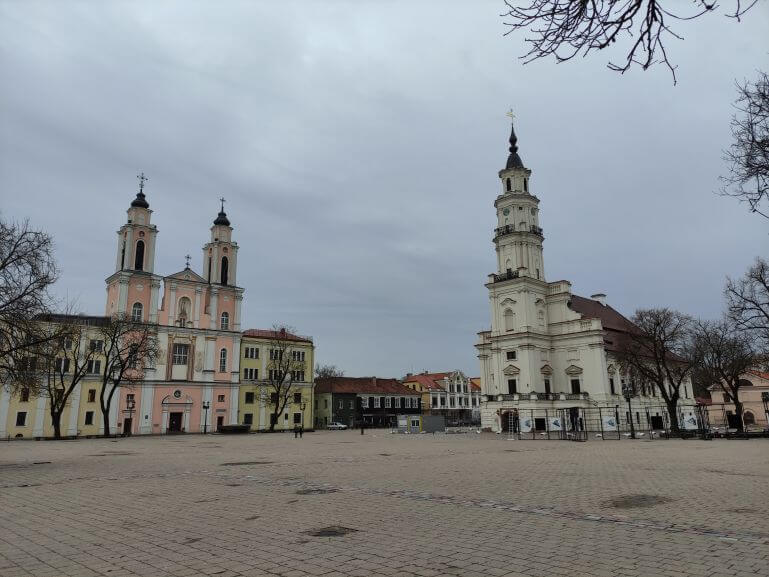 The first signs of human presence in this region date back to the first and second millennia BC, and the first settlement was established here around the tenth century.
Kaunas was first mentioned when the brick castle near the meeting of the Nemunas and Neris rivers was constructed in 1361. A year later, the Teutonic Order already had the castle, and they later expanded it (it stands in that place until today). Kaunas was soon returned to the Grand Duchy of Lithuania.
Kaunas received Magdeburg rights at the beginning of the 15th century, not long after it became an important commercial hub and joined the Hanseatic League. The town expanded quickly, but the 17th and 18th centuries saw many setbacks, including invasions, the plague, and fires.
Kaunas joined the Russian Empire after the third partition of Poland (the town was then a member of the Polish-Lithuanian Commonwealth) and was governed by it until 1915, when the Germans began their occupation. The city experienced rapid growth in 1918, when it was named the capital of Lithuania.
During World War Two, the capital was moved back to Vilnius when Lithuania was incorporated into the Soviet Union. Lithuania declared its independence in 1990, with Kaunas as its second-largest city.
HOW TO GET TO KAUNAS
Low-cost airlines Wizzair and Ryanair offer direct flights to Kaunas from many locations throughout Europe, making it incredibly simple to travel there. LOT Polish Airlines and Norwegian also provide connections from Warsaw and Oslo, respectively. From Poland, Kaunas is also accessible by bus and train.
It's also extremely simple to travel to Kaunas from Vilnius. Kaunas is one of the greatest day trips from Vilnius due to the abundance of bus and trains connections and the short travel time of approximately 1.5 hours (although the city deserves more than just a few hours).
FLIGHTS TO KAUNAS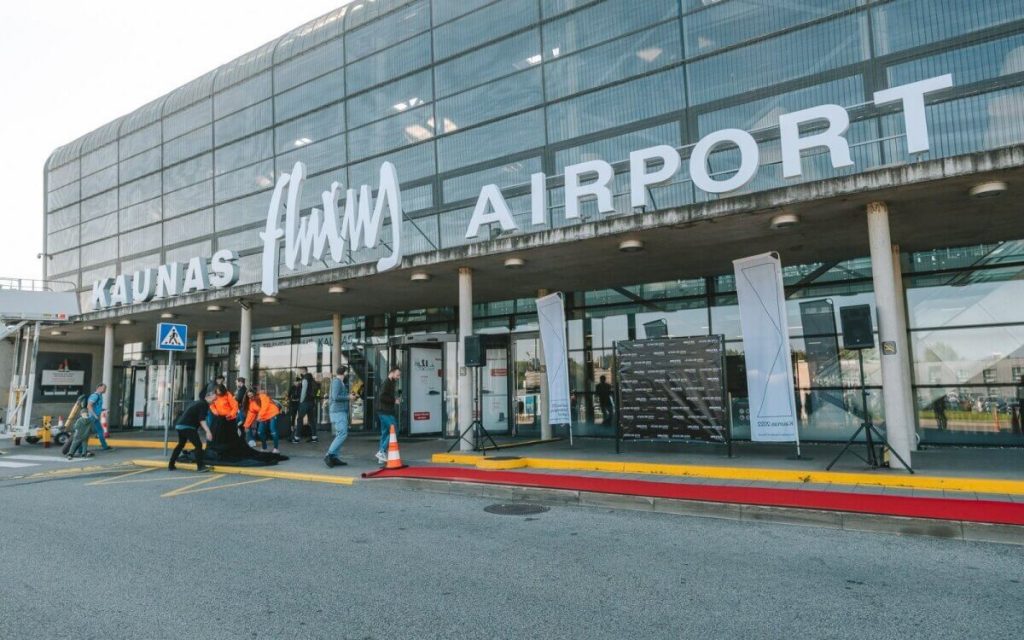 You can fly to Kaunas International Airport from many other European airports. Search Omio to find flights to Kaunas. After Vilnius Airport, Kaunas Fluxus Airport is the busiest civil airport in Lithuania and the fourth busiest in the Baltic countries. You can find the airport in the city center, 14 km northeast of Kaunas's downtown and 100 km west of Vilnius, the nation's capital.
HOW TO GET AROUND KAUNAS
Getting from the Airport to City:
By public bus #29: The bus stop is right outside the terminal, and the ride takes about 40 minutes
By taxi: Use the BOLT app for an affordable taxi ride which takes about 20 minutes.
1. KAUNAS PUBLIC TRANSPORT: TRAINS & BUSES TO KAUNAS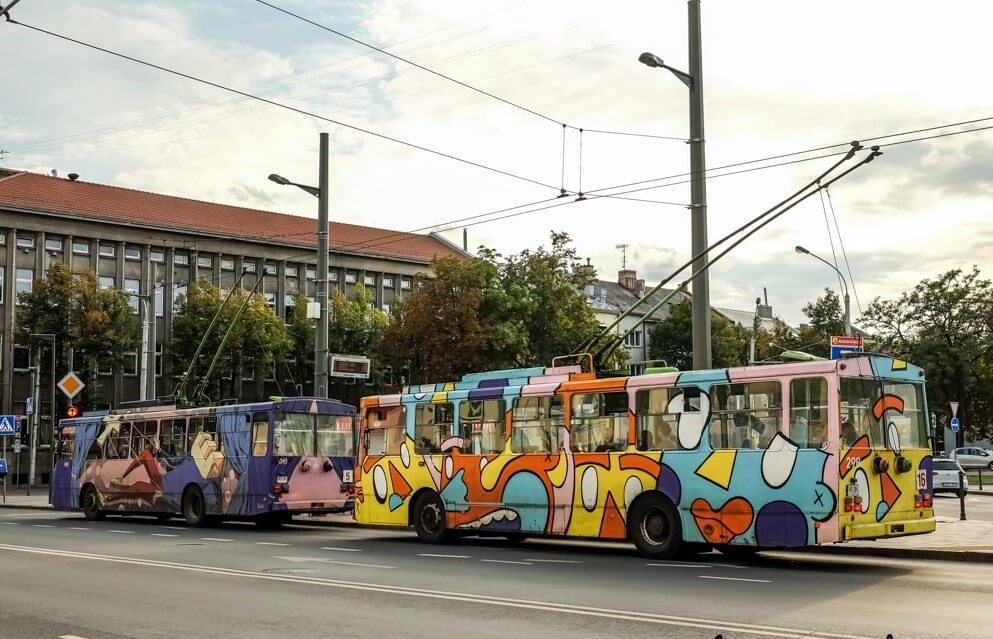 Kaunas is very accessible from Vilnius and other Lithuanian cities. Additionally, there are international rail links with Kyiv, Minsk, and Riga. You can take buses to Kaunas from nearby European towns like Riga, Tallinn, Minsk, Kyiv, Warsaw, and Bialystok.
The best way to explore Kaunas is on foot; it's a very walkable city. You can find most of Kaunas' attractions in ancient and modern towns, which the city center separates. When touring Kaunas, you'll also use funiculars (there are two in the city; we'll talk about them later).
A few locations are also a little beyond the city center; to get there, take public transportation or Bolt (an app similar to Uber). To prepare for your journey to Kaunas, I advise downloading Bolt to your phone. It's also the best way to go between the airport and the city center.
For trolleybuses and buses, tickets come in two varieties: single-use paper tickets and electronic tickets (monthly, 92-day pass, 365-day pass, or 1095-day pass). Buses and trolleybuses operate from 4.30 a.m. to 10.30 p.m. The non-contact electronic ticket (CARD) system is used to pay for public transportation in Kaunas. You can periodically pay for particular e-tickets and/or transfer varied amounts of money from your e-purse onto the CARD. You can purchase the CARD at newsstands or locations identified by the distinctive "Kauno Vieasis Transportas" (KVT) sign (Kaunas Public Transport). Your card must always be present when boarding a vehicle.
You may check Kaunas public transport routes and schedules on the website.
2. TAXIS
Taxis are available, and the cost to get into the city center is roughly 20–25 EUR. The vehicles are readily available outside the airport terminal building, where you can hire them directly.
TAXIS: you can request a taxi via phone, phone hail, or mobile app.
3. BICYCLES
CityBee mobile app will let you use not only the bicycle but also the car-sharing service. To register, you only need to confirm your identity via online banking and have a Visa, MasterCard, or Maestro payment card. Look for bike-sharing points in Kaunas city center, old town, and other spaces (22 stops) for more information, here.
THINGS TO DO & SEE IN KAUNAS
Wander around the Old Town
The oldest portion of Kaunas is its Old Town, a quaint destination to explore. Colorful homes adorn the winding cobblestone lanes, some of which still have their original brick walls visible.
Because the Old Town was once the town's core, many of the structures there still serve as reminders of the opulent days of the 15th and 16th centuries. Perkunas' House at Aleksoto g. 6, a magnificent Gothic masterpiece, is the gorgeous home.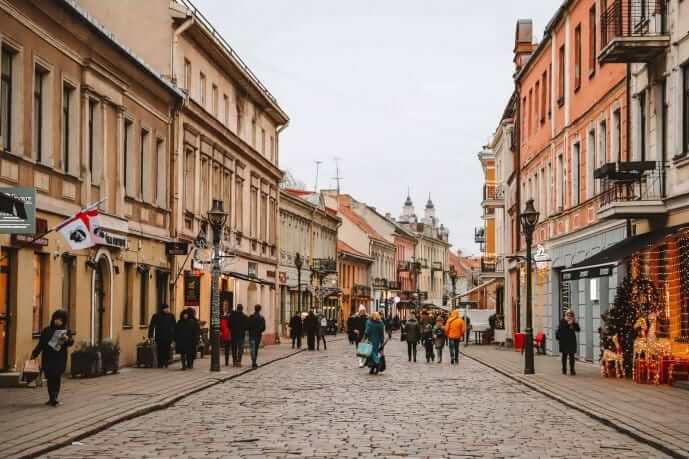 Vilniaus, the city's primary pedestrian thoroughfare, is the city's oldest street and was once a part of the ancient route to Vilnius (hence the name). It is full of little boutiques, eateries, bars, and cafes today. After all that exploring, they are the ideal spot to relax because most include outside seats.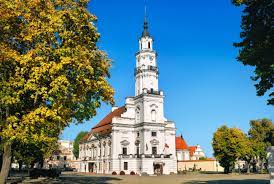 The market square, the heart of the Old Town, is where you'll find an impressive town hall in the middle of residences from the 16th and 17th centuries. The structure is tall and streamlined. Therefore, it makes sense that it was given the name "White Swan," given the clear likeness to this graceful animal.
Midway through the 16th century, the town hall was constructed as a fusion of Gothic, Baroque, and Classical architecture. I also urge you to go inside the town hall because it is lovely and beautifully decorated in many styles.
If you visit on Saturday, you will probably find a line of wedding couples waiting to get married. The most beautiful venue is used for ceremonies.
See the Remnants of the Castle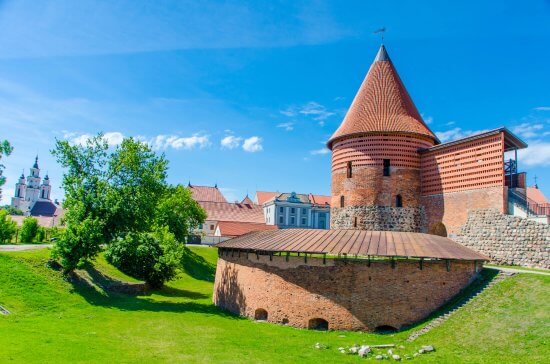 Even though the castle from the fourteenth century is now only visible as its ruins, it is nevertheless a fascinating destination, especially considering how opulent it once was. Only the tower and a portion of the walls remain visible today. This is where the prison formerly stood in the sixteenth century, and according to mythology, it is still haunted by the spirits of the prisoners who died there. The Kaunas City Museum section is located within.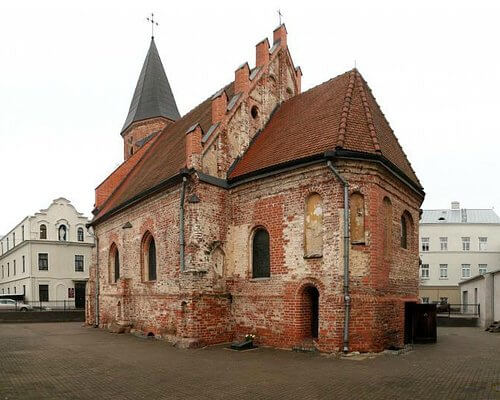 Even if you don't practice religion, you should see some lovely churches in the Kaunas Old Town.
The most significant one is Kaunas Arch-cathedral Basilica, near Vilniaus g. Market Square. Lithuania's most splendid Gothic church was erected around the start of the 15th century. The ornate decor is gorgeous!
Other churches worth visiting include Vytautas' Church (near Perkunas' House), Church of Holy Trinity (near the town hall), and St. George Church (near the castle), which has lovely antique paintings.
The ancient pagan sanctuary is in the park on the outskirts of the Old Town, close to the confluence of the Nemunas and Neris rivers. There are still a few thousand pagan people living in Lithuania, even though it was once a fairly popular religion.
They congregate at the shrine every Saturday at ten in the morning to build a fire and offer salt and bread to the gods. I arrived just a few minutes late to see the ceremony, but the fire was barely glowing even though nobody was there.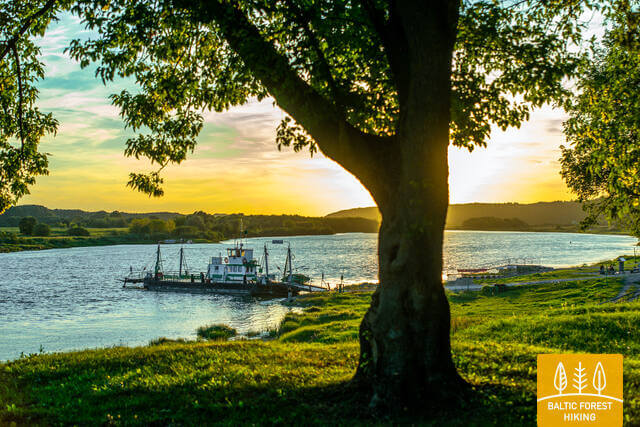 In Kaunas, rivers play a significant role, and the region where they converge is a lovely green space. You can also fly in a hot air balloon from there to get a different perspective of the city (I was supposed to do it, but the weather spoiled my plans).
Even just observing the meeting of Lithuania's two most significant rivers is reason enough to visit this area when in the Old Town.
Ride the Funicular to Aleksotas Hill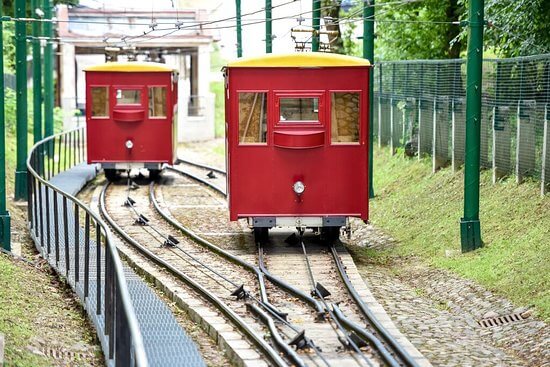 The only city in Lithuania with a funicular is Kaunas (two of them). The one that runs to Aleksotas Hill was created in 1934 to enhance city transportation and provide accessibility to this location.
Riding up the hill only costs 1,20€ one way (or 2,00€ for the return). The short but enjoyable trip is one of the nicest things to do in Kaunas.
Visit the Folk Music Museum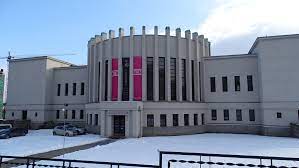 This is the only folk music-specific museum in Lithuania, and it's a fascinating place to visit. Although there are over 7000 exhibits, the kankls (chordophones), plucked string instruments from Lithuania, are the most significant ones. They come in various forms, and each is exquisitely ornamented.
Another aspect of local culture that was added to the UNESCO list of Intangible Cultural Heritage is Lithuanian multipart songs, which you may learn more about in the museum and how to perform them.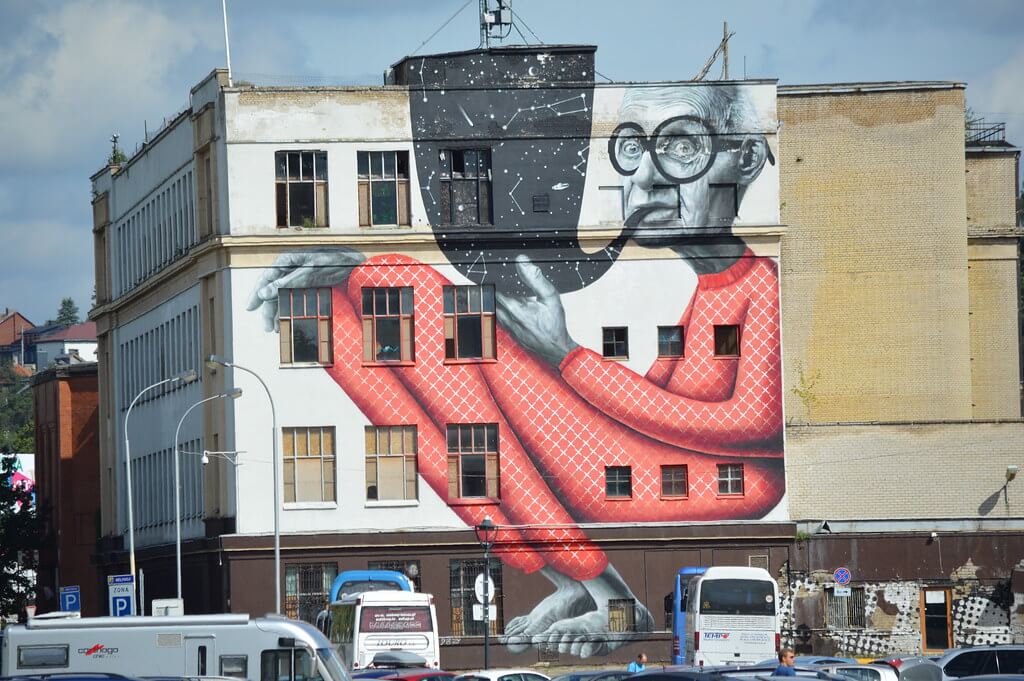 Excellent street art is one of Kaunas' most unexpected features. Amazing murals, stencils, and other works of art can be found throughout the city. But a funky cat found all over the city is the local street art scene star.
Some souvenirs were inspired by street art, which is an essential component of the city's scenery, and a few months ago, local trolleybuses were painted with the best street art creations (and the cat).
Visit the Fascinating Devil Museum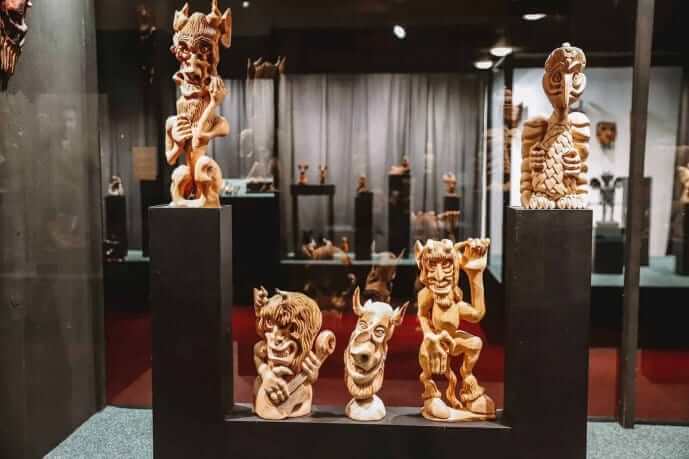 When visiting Kaunas, you can't miss the only Devil's Museum in the world. Antanas Muidzinaviius, a well-known Lithuanian personality, has amassed a collection of about 3,000 demons from about 70 different nations, including sculptures, figures, masks, and other items. The entire collection is displayed in the museum; some of the devils are frightening, others are humorous, but they all provide a fantastic spectacle.
WHERE TO STAY IN KAUNAS
HOTELS
The beach is a 4-minute stroll from this location. The home of Monte Pacis is a stunning structure that once housed a working monastery. Less than 300 meters separate it from the beach, located on a peninsula encircled by the Kaunas lagoon. The entrance is reached through a nearly 100-meter-long linden tree alley. The rooms and flats at Monte Pacis are elegantly furnished in the Baroque style, featuring a minibar and a private bathroom with a bathtub or shower.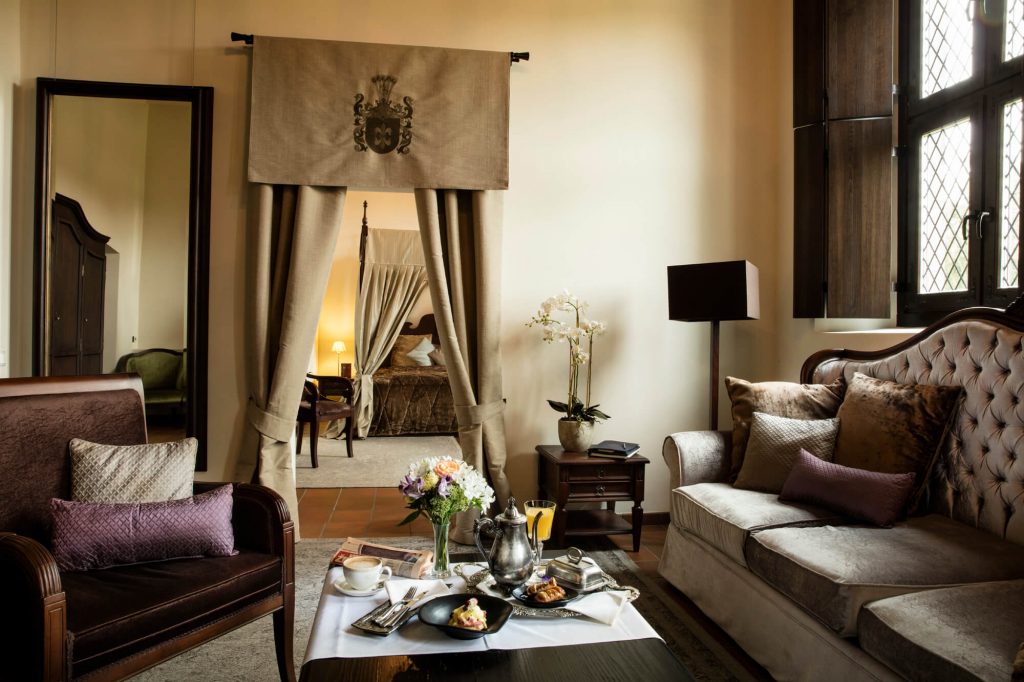 The restaurant serves breakfast, lunch, and dinner ala carte, with a cuisine based on fresh, regional ingredients. Genuine wine produced by the monks is among the assortment of wines. A salad and barbeque bar is available to guests during the summer.
50 meters from the Old Town Square and in the center of Kaunas' Old Town sits the 4-star Daugirdas Old City Hotel. It has rooms with air conditioning, a minibar, and complimentary Wi-Fi. The hotel is housed in a 16th-century building that has been repaired and is joined to a new building by a glass roof. The 16th-century basement houses the café where breakfast is served, furnished with original frescoes. Warm colors and traditional furnishings embellish each room at the Daugirdas Hotel. Each has a safe, a bathroom with floor heating, and a satellite TV.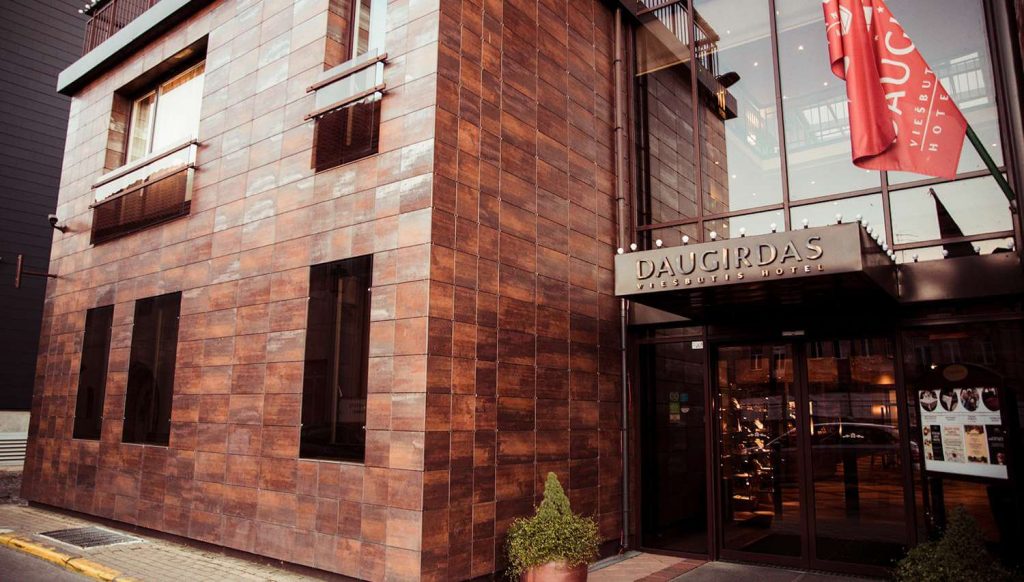 Front desk staff is available 24 hours and can assist with ticket service, luggage storage, and currency exchange services. Guests can relax on the open–air terrace or in one of the bars. Daugirdas Old City Hotel is only 100 m from the historic House of Perkunas. Kaunas Cathedral Basilica is just a 5–minute's walks away.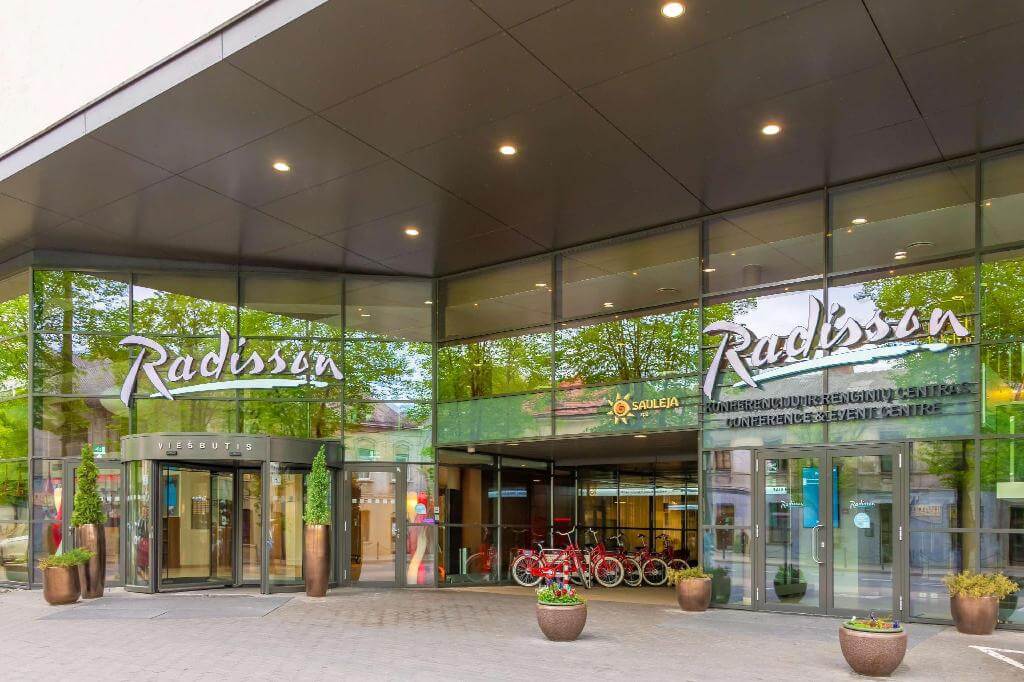 The Radisson Hotel Kaunas, ideally located in the city's center, welcomes visitors with its convenient location and recently renovated rooms for the ideal balance of business and pleasure. The largest hotel in Kaunas has 206 rooms decorated in a Scandinavian design, a restaurant, a fitness center, a spa, and a sauna. One of the biggest event venues in the region, the Radisson Hotel Kaunas can accommodate up to 1200 guests and is equipped with cutting-edge technology.
When staying at the Radisson Hotel Kaunas, you will be close to the city's main commercial districts and well-known attractions like the Zalgiris Arena. Visit our on-site SPA to rest after a day spent admiring Kaunas' magnificent architecture and museums, or go to Two Senses Restaurant & Bar for a seasonal á la carte meal.
This four-star hotel is situated precisely on Laisvs Alja in the heart of Kaunas. It has a heated indoor pool and air-conditioned rooms with mineral water, free Wi-Fi, and cable TV. Private parking is offered without charge. The Hotel Kaunas' rooms are roomy and have a traditional décor. A work desk, a satellite TV, a minibar, and a refrigerator are all included. Many homes feature balconies. 800 meters separate Kaunas from the Old Town. The Museum of Zoology is 300 meters distant, and the Kaunas State Musical Theatre is 450 meters away.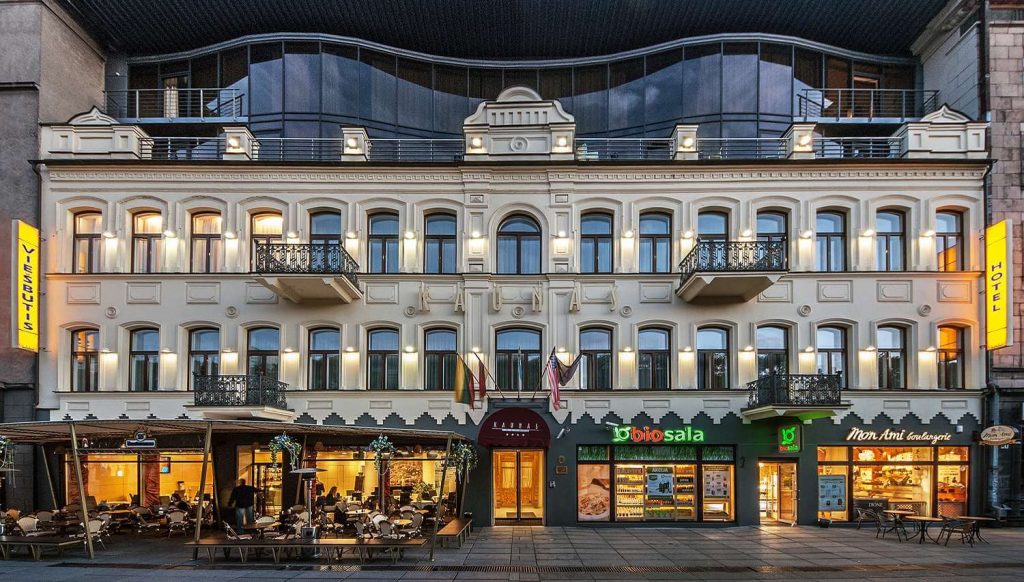 Technogym fitness equipment can be found at the Kaunas' spacious fitness center. There is a sauna accessible for visitors to unwind in. There is also a conference room, a safebox, and a fax machine. Additionally, it provides a shuttle service to the airport and shoe shine. Restaurant 55 offers Lithuanian and foreign cuisine. There is also a coffee shop and 24-hour room service available.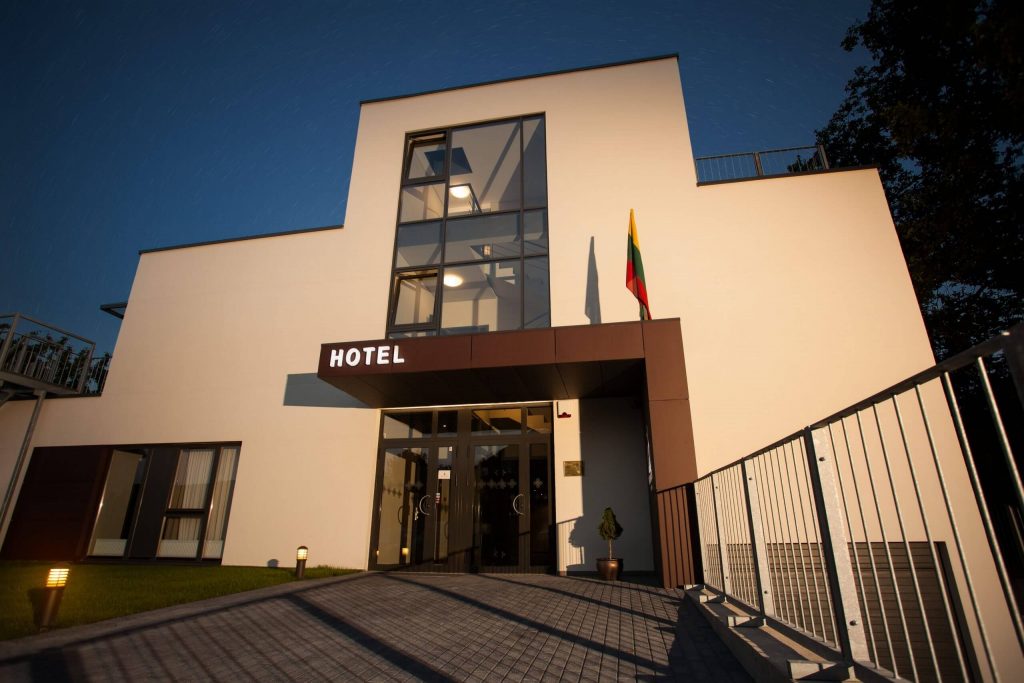 The modest, quaint hotel offers 24 air-conditioned, modern rooms with European furnishings (2 suites with baths and balconies, 1 room for 4 people, 2 triple rooms, 16 double rooms, and 3 single rooms). Elevator, direct dial phone, cable TV, mini bar, hair dryer, and balconies and patios in select rooms are all features we offer for the comfort of our visitors. To accommodate those with disabilities, two rooms are completely furnished. Visitors' cars can be securely parked on one of the hotel's two parking lots at no additional cost. For an extra fee, cars can be parked in the heated underground parking lot. The spaces give off a cozy atmosphere.
GUEST HOUSES
On the banks of the Neris River, close to the Vilnius-Kaunas-Klaipeda highway, Ms. Dvaras offers accommodations with complimentary Wi-Fi and satellite TV. On-site private parking is cost-free. Ms. Dvaras's air-conditioned rooms are sparsely decorated. A desk, a phone, and a private toilet are provided in every room. There is a room service option. The restaurant offers traditional Lithuanian fare as well as European cuisine, and it also hosts themed buffets. The bar offers a variety of drinks, and Italian coffee is among them.
Additionally, Ms. Dvaras provides a shuttle service, a patio with a planted garden, and grilling amenities.
For guests from all around the world, SOLO SOCIETY offers 267 rooms. Each private rental room is outfitted with a bed, a table, a chair, a kitchenette, a bathroom with a shower and a toilet, a set of linens, and a table. Everyone has access to shared areas and co-living areas in the SOLO SOCIETY apartment complex, which includes spacious kitchens, a secure backyard, parking, a gym, a library, study rooms, a rooftop terrace, elevators, a meditation room, a co-working space with movie equipment, a recreation basement, and a coffee shop (also a laundry room for an extra fee).
In the center of Kaunas Old Town's main plaza, next to the Town Hall, the historic guest house "Villa Kaunensis" awaits guests who wish to stay there. You can view priceless cultural heritage or museum exhibits at tourist attractions and well-known historical locations. Visitors can take advantage of the city's vibrant cultural scene, centered around Town Hall Square. At the same time, those who prefer a more magnificent natural setting can stroll through the park near the blossoming Nemunas and Neris rivers, which is a favorite spot for locals in Kaunas. Within 3 minutes on foot, you may reach the historic Kaunas Castle (built in the XIV century), the Bernardine Monastery complex (built in the XV century), and the Archcathedral Basilica.
Up to 50 visitors may stay at "Villa Kaunensis," and they will be treated like family. Every accommodation has free Wi-Fi and a secure parking lot in a gated courtyard. Your stay will be enhanced by enjoyable moments thanks to reasonable pricing, cozy solitude, and rooms with views of the Old Town.
CAMPINGS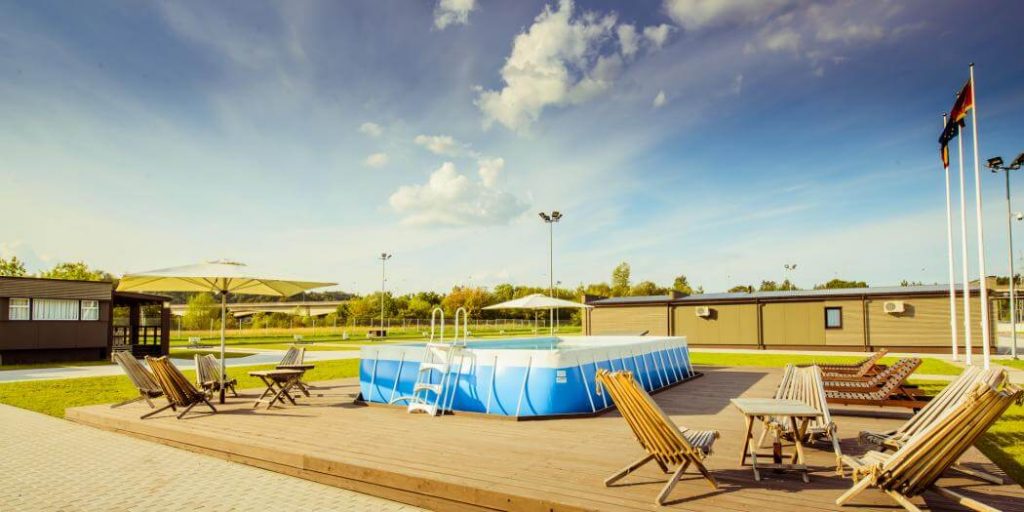 All visitors to the city can camp in newly renovated Kaunas. The crew is there to help you around the clock. For the ease of visitors, the modern kitchen provides all the tools needed to prepare and store meals. On a steamy summer day, one can cool off in an outdoor pool, and those who enjoy playing sports can grab a ball and play basketball, considered the second religion in Lithuania. It is possible to unwind in a sauna or hot tub during the winter. Kids can enjoy trampolines in a playing area specifically designed for them. An English-style cottage with a patio, a private bathroom, a shower, and space for up to five people is provided for more affluent visitors.
Excellent camping and touring area located on three hectares of parkland near Lampedis Lake at the Kaunas city gate. It is a great site to stay in Kaunas and explore the city and its surroundings because it has a lake view, a beach, and Lampedziai pine woodland park in its surroundings. Excellent access to Kaunas's old town via public transportation in a prime urban location.
BEST TIME TO VISIT KAUNAS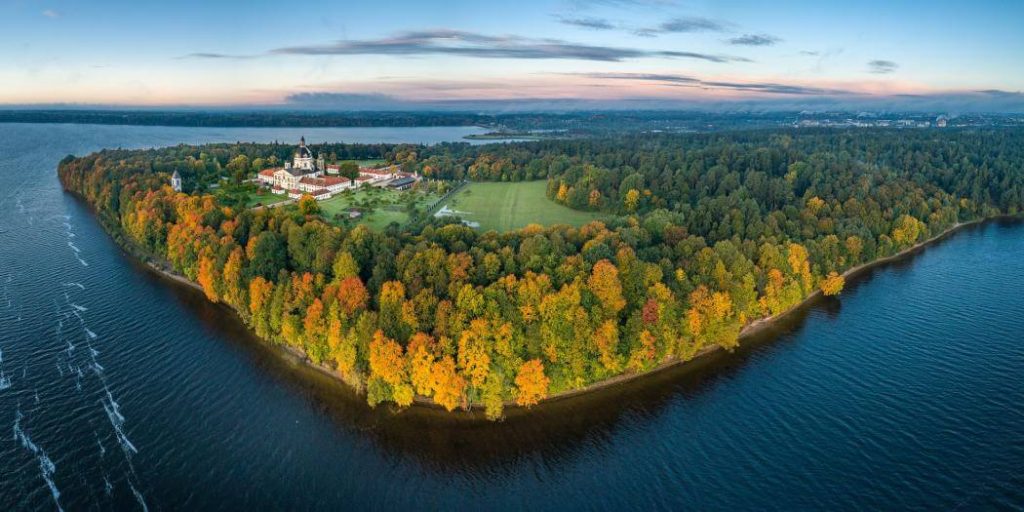 Weather in Kaunas – Temperature
In Kaunas, the average temperature varies greatly. When the weather is more humid, temperatures feel cold for roughly half the year and are pleased overall, with a probability of rain or snow for most of the year.
Kaunas Travel Experience by Season
This season feels relatively cold because of the combination of humidity and temperature. Highs typically range between 69.7°F (20.9°C) and 36.2°F (2.3°C), with later-season highs being significantly higher. With 4 to 8 days of heavy precipitation per month, rain is quite frequent. Spring is an excellent time for anyone looking for things to do because it is the second busiest season for tourism.
Comfortably cool temperatures and agreeable highs characterize the middle of the year. With 7 to 9 days of precipitation every month, these months experience the most rainfall. Since Kaunas experiences a sluggish tourist season from June to August, lodging and other accommodations might be a little less expensive.
FALL (September-November)
Given the humidity and wind, the daily highs in the fall vary between 67.7°F (19.8°C) and 36°F (2.2°C), which will feel cold. Six to seven days each month, see substantial rain or snow. Due to the weather, tourism is at its lowest during these months, so hotels may be inexpensive.
WINTER (December-February)
Kaunas' wintertime climate is too chilly for visitors from warm climates to enjoy. The typical high temperature ranges from 36.2°F (2.3°C) to 24.5°F (-4.2°C) during this season. On average, it rains or snows six to eight times per month. The busiest travel seasons of the year are now.
MUST TRY FOODS IN KAUNAS
1. SALTIBARSCIAI (Cold Beetroot Soup)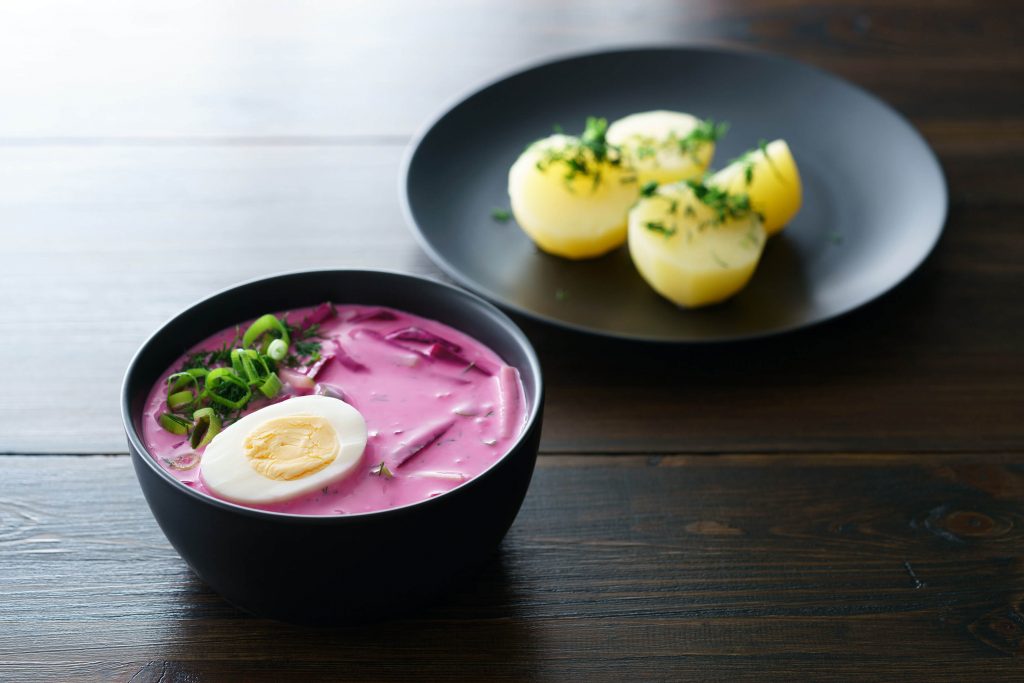 Beets are either your favorite food, or you don't like them. Interesting, especially when you see what's floating inside the bowl of this cool beetroot drink! Imagine blending cream, herbs, and fresh beets. You can also add some grated beets and a hard-boiled egg.
2. FRIED BREAD WITH CHEESE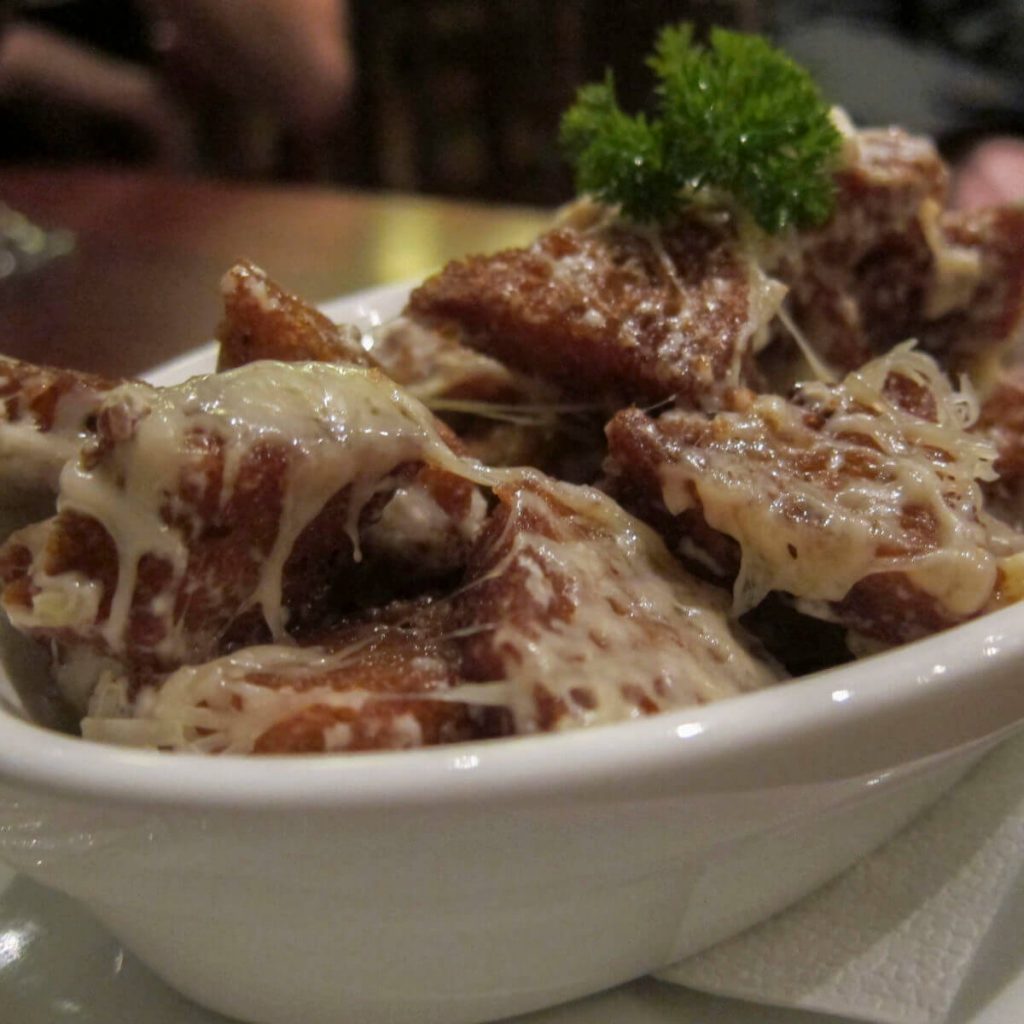 Oh my goodness, each of us could have easily finished the cheese-topped fried bread on our own plate! What is there to dislike? The Lithuanians claim that this is perfect with a cold beer!
3. GIRA (Kvass)
The Lithuanians refer to Gira, a beverage produced from grains with a complimentary nutty and fruity balance, as "a great refreshment on a hot summer day." It's also an excellent option for a sweltering summer or autumn afternoon. Find a restaurant that serves homemade Gira as a tip!
4. TINGINYS (uncooked cocoa cookie bar)
Tinginys, also known as Chocolate Salami (in Italian), delivers plenty of chocolate but no meat. It's a no-bake cookie bar with cocoa and nuts. This Lithuanian dish will not disappoint even the most avid chocolate lovers!
5. Poco Italian
Aleksotas serves authentic Italian cuisine. Pizza from Naples, Italian sandwiches, delectable desserts, and aromatic coffee. Poco Italian uses only goods that come directly from Italian producers. Pizza dough is made entirely by hand and matured for at least 24 hours. Italian flavors, heat from the oven, and rich fragrances. You won't be able to resist, we swear!
6. Sushi Date
There are numerous locations to have sushi, but it can be challenging to locate ones that are special and of good quality. And inhabitants of Kaunas visit Sushi Date when they want special sushi, like on a date! The idea behind this establishment is that dating is impossible without sushi.
BEST COCKTAILS IN KAUNAS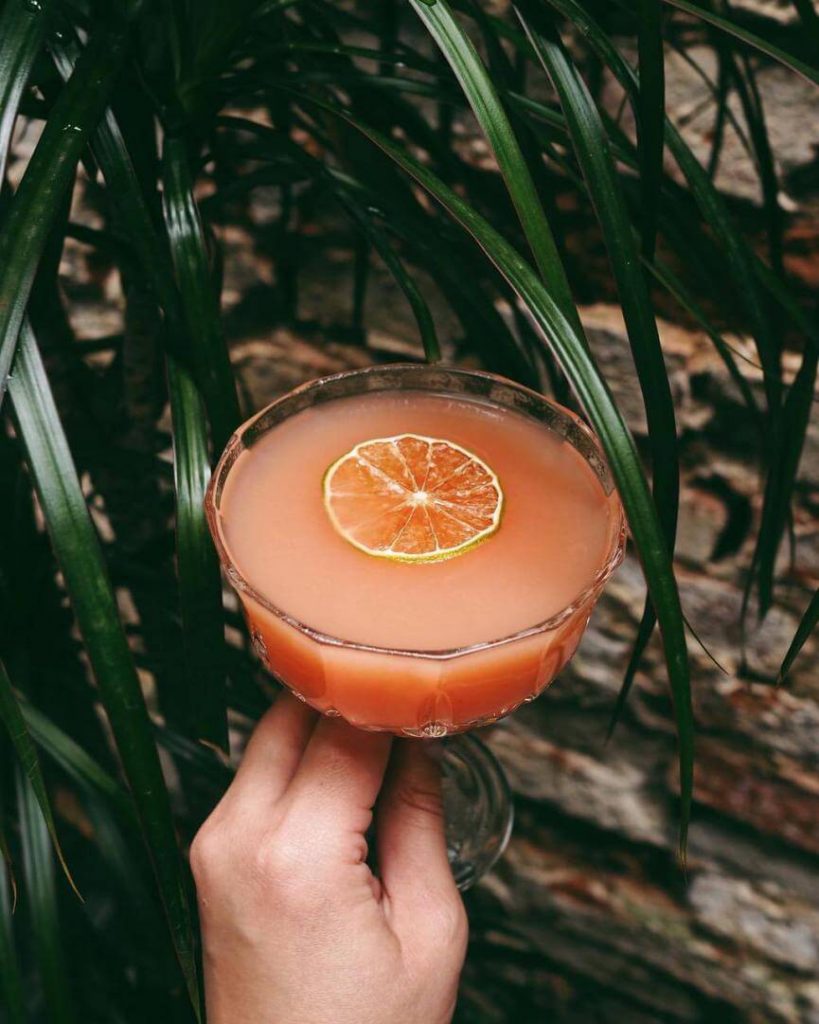 One deserves a luxury break, or a nightcap, after starting the day with an espresso and walking 10+ kilometers around Kaunas.
Find below some of the most excellent cocktail bars in town – most of them are in the central part of the city, so if one is full, another option might be just a block away.
1. KAMERINIS
One of the best-kept secrets treasured by people weary of trendy downtown spots and large crowds is the pub in the courtyard of the Kaunas City Chamber Theatre. Yes, the location is still fantastic, but entering the pub through the theater's foyer gives it a certain speakeasy feel. One drink speaks a thousand words, but the drinks offered to savor in a chic greenhouse are worth a few chapters.
2. HOLAS
The little brother of Kamerinis maintains the best-hidden secrets; it was formerly a bank. Today, the structure is full of start-ups and new companies, and Holas is a fantastic place for a business lunch. It is throughout the day. When it gets dark, put business aside and use the bartender's services.
3. KLIMAS
The cozy Old Town bar is as far from politics as it gets and is named after Petras Klimas, a Lithuanian diplomat, author, and historian who was one of the twenty signatories of the Act of Independence of Lithuania. After completing his professional tasks, Klimas would certainly enjoy the traditional-meets-modern beverages and the relaxed atmosphere.
4. SANATORIJA
People seek relief at sanatoriums. This is a different kind of sanatorium that is already popular among Vilnius' partygoers who appreciate the flavor of juniper. Recently opened in front of the Kaunas Central Post Office in Laisves Aleja, the tiny Sanatorija pub with a sizable patio is a gem of modernist architecture.
TOP COFFEE PLACES IN KAUNAS
A cup of black coffee, a shot of espresso, a pumpkin latte treat or anything else with caffeine in it – or decaf, if you please? You're in the right place!
We're happy to present some of the best places in the city where you may have the hot drink of your choice after an energizing stroll because people in Kaunas adore their americanos and cappuccinos.
1. VAGABOND COFFEE
This cozy location next to the Kaunas city government has already attracted the attention of quality coffee enthusiasts. You can get more coffee beans for your home and office in the early morning and a freshly baked treat. They roast the beans immediately. As early as 7:30 a.m. opening!
2. GREEN CAFÉ
It would take you a year to try every potential version of their coffee if you went to Green Café every day. You can choose from 35 different varieties of coffee and ten different ways to prepare it. There's also a lot to choose between desserts and milk combinations. They have two joints on Laisves Aleja; did we mention that? The first one is nearer Soboras, whilst the one next to Maironio street contains many tables for your business conversations.
3. CHAIKA
Chaika has long been a popular destination in Vilnius; now, due to two remarkable ladies, we can enjoy its delectable vegan treats and expertly crafted hot and cold beverages (don't like coffee? Try matcha instead!) in Kaunas. For all of those mentioned above, as well as a very instagrammable decor and a plentiful flow of cultural press, go to the quaint cafe on Daukos street.
4. CAFFEINE
Twenty years ago, Dale Cooper only needed a single "cup of joe." Urban cowboys now need a dessert and a power outlet, and the extensive Caffeine network has been working for over a decade to fulfill these needs. Our preferred site is close to the Kaunas municipality, while the Akropolis mall also has a cozy area.
NO MEAT, PLEASE! KAUNASTIC VEG CHOICES
From 25-year-old beetroot pancake recipes to delicious instagrammable vegan treats in all shapes and sizes.
Many think traditional Lithuanian food is overly rich in meat and dairy. Nevertheless, you may still buy Cepelinai made without minced pig and 'Saltibarsciai' made without sour milk and egg. However, the majority of cafes and eateries provide vegetarian and vegan options. Here are our best picks for people who don't eat meat or dairy because certain joints try harder than others.
1. VILTIES VAISTINĖS ARBATINĖ
2022 will mark the 25th anniversary of the vegan restaurant next to the futuristic Central Post Office, called the "tearoom of Hope Pharmacy." It would be a mistake not to meet the pharmacy's authentically historic atmosphere, where some recipes appear to come directly from your grandmother's notes.
2. RIDIKAS
Non-travelers also enjoy the vegan restaurant on the train station's platform. The falafel wrap is unquestionably delicious, especially while lounging on recycled-material furniture and having some time until your train. Additionally, Ridikas is renowned for its mouthwatering vegan pastries and occasional DJ parties.
3. FRESH POST
In a rush right now? Fresh Post will take care of your green demands, so don't worry. Although not all of the salads and smoothies at the buffet are vegetarian or vegan, the selection is outstanding. Order through Wolt and pick up your food anywhere you like, or you can enjoy lunch at the Magnum business center.
4. MASALACITI
The Old Town's centrally located restaurant is now only accessible through the backyard. However, you can find them on Wolt or Bolt Food. The restaurant presents exceptional cocktails and a fusion between Mexican flavors and traditional Indian cuisine. There are beef meals on the menu.
5. MOKSHA
Binish Kuruvilla traveled from Kerala, India, to Lithuania through Estonia. Every year, he travels back to his native country to warm up and find inspiration for new culinary endeavors in his kitchen, where he combines Thai cuisine with the most vibrant Indian traditions. Vegetarians are welcome at all times.
KAUNAS CITY MAP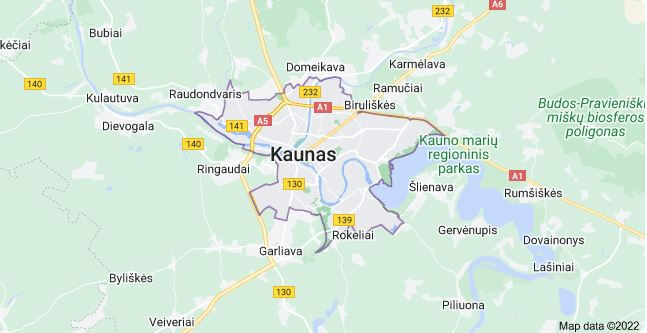 KAUNAS CITY GIFT CARD
This multi-use city gift card is valid at more than 100 locations throughout the city. You can choose gift card values from 10 € to 150 €. Kaunas city gift cards will suit everyone: friends, family, colleagues, business clients, partners, or residents of other countries.
City gift card is valid for 12 months from the purchase
You can use your Kaunas city gift card in cafes, restaurants, hotels, and spas. It lets you try out active entertainment and visit museums, cinemas, performances, and shops to pay for purchases.
KAUNAS CITY PARKING
The entire central district of Kaunas, the Old Town, is a pay-to-park zone from 8 a.m. to 8 p.m. every day, and the Town Hall Square is a pay-to-park zone from 8 a.m. to 12 p.m. every day of the week. These zones have different sections with hourly fees ranging from 0,30 EUR to 2,00 EUR. Parking meters accept payments through text messages, special parking cards, and coins (for the most part). Proper road signage identifies paid parking areas.
IMPORTANT. Parking zones, prices, and rules may change. Please check the traffic signs on the streets here.
BACKPACKING KAUNAS SUGGESTED BUDGET
Travelers on a 40 EUR per day budget can live in a hostel room, prepare their food, and drink sparingly, use public transportation to travel around, and participate in most free activities like hiking and free walking tours. If you intend to drink, increase your daily spending by 5 to 10 euros.
On a moderate budget of 100 EUR a day, you can stay in a private hostel or Airbnb room, dine out for most of your meals, indulge in a few drinks, occasionally take a taxi to get around, and engage in more expensive activities like visiting museums.
You can stay in a hotel, have all your meals at restaurants, consume as much alcohol as you like, rent a car to go around, and participate in whatever tours and activities you desire on a "luxury" budget of 220 EUR or more each day. But for luxury, this is merely the ground floor. There are no boundaries!
You can use the chart below to get some idea of how much you need to budget daily, depending on your travel style. Keep in mind these are daily averages – some days you'll spend more, some days you'll spend less (you might spend less every day). We want to give you a general idea of how to make your budget. Prices are in EUR.
| | | | | | |
| --- | --- | --- | --- | --- | --- |
|   | Accommodation | Food | Transportation | Attraction | Average Daily Cost |
| Backpacker | 10 | 10 | 10 | 10 | 40 |
| Mid-Range | 40 | 25 | 15 | 20 | 100 |
| Luxury | 80 | 75 | 25 | 40 | 220 |
Budget tourists shouldn't pass over Kaunas, Lithuania, since it packs a powerful punch above its weight. This travel guide can give you tips and tricks to help you plan the ultimate adventure to this inexpensive and underrated gem!
FAQs
Is Kaunas worth visiting?
Do you like Kaunas? If you enjoy visiting picturesque locations, Kaunas is unquestionably worthwhile. Kaunas is home to a gorgeous Town Hall.
Is Kaunas better than Vilnius?
Visit Kaunas, a city full of old traditions and practices, if you wish to learn more about traditional Lithuanian culture. Although Kaunas is a more authentic Lithuanian city, Vilnius is a magnificent and tolerant multicultural metropolis.
What is Kaunas Lithuania known for?
The city is well-known for its interwar buildings, which have been given the European Heritage title and are being considered for UNESCO status. Only in Kaunas has the architectural style of the buildings been preserved to the present day.
Is Lithuania a rich or poor country?
The overall value of all products and services sold In 2021, the average global GDP per person was roughly 12.259 USD. On the other hand, Lithuania's GDP totaled 65.50 billion USD or USD 23.433 per resident. As a result, Lithuania rates 79th among the major economies.
How many days do you need in Kaunas?
At least two days will be enough to experience Kaunas, even though many people regard the city as a quick pit stop on the way to the Baltic shore or as a day trip from Vilnius. Despite its small size, Kaunas has a lot of attractions and things to do that could easily keep you busy for two days.
Is Lithuania part of Russia?
Since the end of the 18th century, Estonia, Latvia, and Lithuania had been a part of the Russian Empire, but with the Russian Revolution of 1917, they gained independence.
What money do they use in Lithuania?
Lithuania officially entered the Eurozone on January 1, 2015. The euro replaced the litas on that date with a fixed exchange rate of €1 = 3.45280 LTL.
Is Lithuania European?
Given this classification under the UN's geographical allocation of world regions and states, Lithuania is a country in Northern Europe.
What nationality are Lithuanians?
A Baltic ethnic group is the Lithuanians (Lithuanian: lietuviai; males: lietuvis; females: lietuv). They originate from Lithuania, where there are about 2,378,118 inhabitants.