Riga, Latvia: Where Medieval Meets Modern
Riga is the capital of Latvia. More than 650 000 people live in Riga, which is more than a third of the total population of Latvia. It is the center of the Latvian economy and a well-known hub for science and education. It is the leading industrial, business, cultural, sports, and financial center of the Baltic States. It is a modern metropolis that can be proud of its long history, unique architecture, high-quality cultural activities, and fun entertainment options.
Riga History
The Balts were the first people to live in Latvia. In the 9th century, the Varangians, or Vikings, ruled over the Balts. However, in the 12th and 13th centuries, their Germanic-speaking neighbors from the west, who Christianized Latvia, took control over them for a longer time. Manu Knights of the Teutonic German of the Sword took over all of Latvia in 1237. By 1230, a German landowning class ruled a Latvian peasantry, and a German peasantry led the dominant area. Poland and Sweden had different parts of Latvia from the middle of the 16th century to the beginning of the 18th century. By the end of the 18th century, however, all of Latvia had been taken over by Russia. After the Russian Revolution of 1917, Latvia declared independence on November 18, 1918. After a time of fighting, Soviet Russia and Germany both agreed that Latvia was now a country. Russia.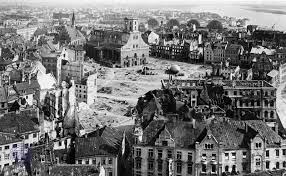 Getting to Riga
By Plane
Riga International Airport
Riga airport is a hub airport for Air Baltic, Smart Lynx Airlines., and RAF-Avia, and it is also one of Wizz Air's base airports. The biggest airline that serves the airport is Air Baltic, Which is the national airline of Latvia. Riga airport has a single-passenger terminal building with two floors. The departure areas on the airside have been split into two towers, B and C, and the smaller original boarding area, A, is now only used for some arrivals. Pier B is where people leave and arrive from the Schengen Area. Pier C is where people go and come from outside the Schengen Area.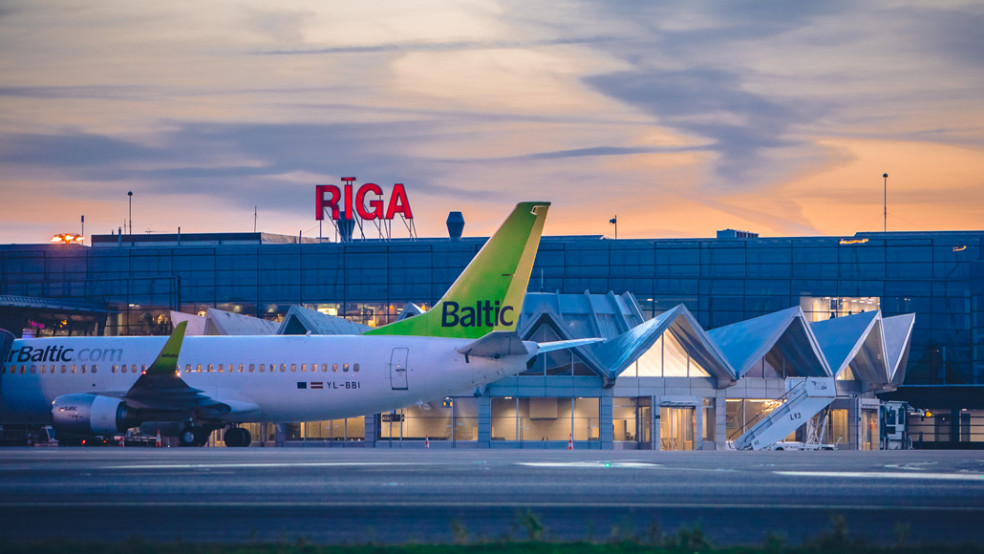 By bus
Riga international bus connections anywhere in Europe, including frequent service to Tallinn, Tartu, Vilnius, and Kaunas in Lithuania. The central Riga bus station is on the edge of the old town.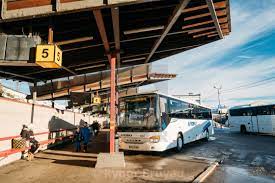 By train
The central train station, Riga Pasaieru, is well connected to all parts of Riga by public transportation.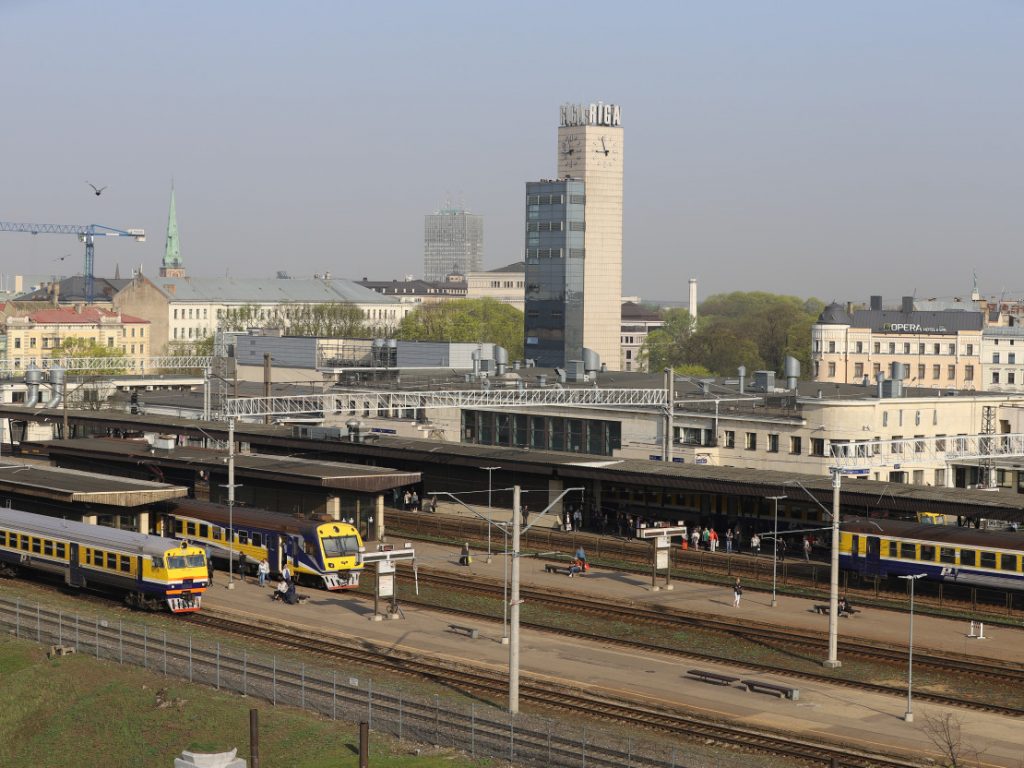 By car
Riga is connected to Estonia, Lithuania, Russia, and Belarus by roads that are easy to use. Riga is across the Baltic Sea from Tallinn and Vilnius, 300 km away. For public parking in the city center, you have to pay a fee that changes based on how close you are to the center.
Riga weather
Summers here are warm and partly cloudy; winters are long, cold, snowy, windy, and mostly cloudy. Most of the time, the temperature ranges from 21°F to 74°F over a year. It rarely goes below 2°F or above 83°F. Late June to late August is the best time to visit for warm-weather activities.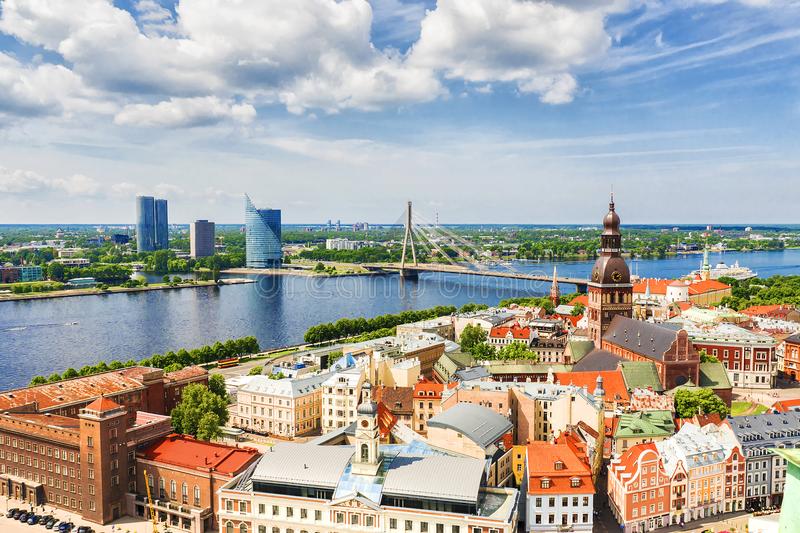 Things to do in Riga
This is the place to find out what to do; a complete and up-to-date list of the top things to do in Riga follows.
House of the Black Heads
The Old Town of Riga, Latvia, has a building called the "House of the Blackheads." It was the place where the first Christmas tree with decorations went up in 1510. The Germans destroyed the building on June 28, 1941. Between 1996 and 1999, it changed. On December 9, 1999, the House of Blackheads was opened for business. Blackheads House is used as a museum now.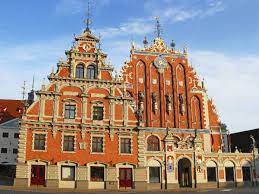 Riga St. Peter's Church
Saint Peter's Church is the most popular place to see; no one should miss it. St. Peter's was built in the late 1400s and stands tall today. It shows people what this place was like in the past. Inside the church, you can look at the work of different local artists. From Peter's Tower, you can see Riga's Old Town and the red-tiled roofs along the Daugava River.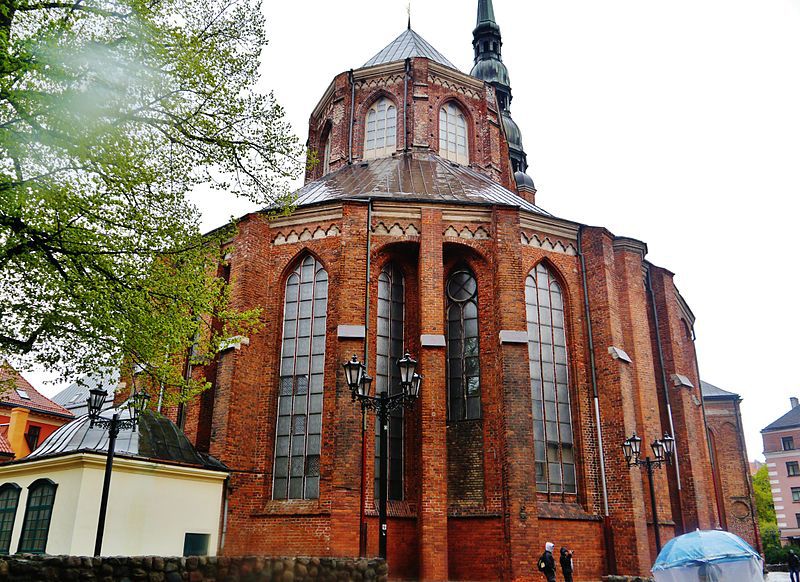 Riga Three Brothers Museum
Three Brothers is a group of three old houses that have been there for hundreds of years. There is a story that three brothers built them, which makes sense! They are the oldest medieval buildings in the city and one of the most-visited places by tourists. The houses that make up the architecture museum are open to the public for free.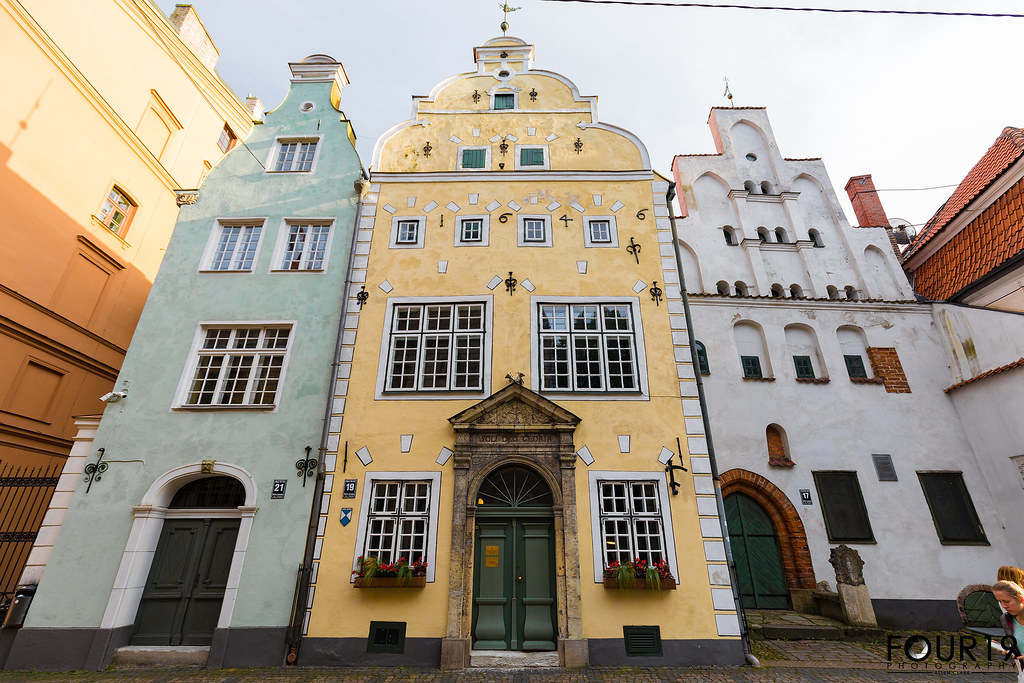 Latvian Academy of Sciences Observation Deck
Because of its Stalinist style, this building is called "Stalin's Birthday Cake." It also has a beautiful view of the city. Most of the time, this building is empty because not many tourists know about it. The deck for looking out over the city is on the 17th floor in the houses you can go to for free.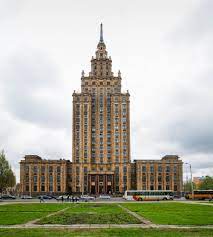 Shop at Central Market
This is Europe's largest market and bazaar. The most popular thing about the market is that it is housed in old German Zeppelin Hangers, making it unique. The size and number of things to see inside the market can be overwhelming. The market is split into four parts: milk, meat, fish, and fruits and vegetables. Also, there are a lot of food stands that sell food to go. Recommend going to the Central Market to learn about Riga's culture.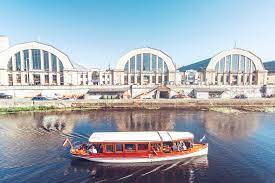 Riga Chocolate Museum
Laima, a well-known brand of chocolate, is made here. Visit the Lima Chocolate Museum if you like chocolate. Inside, there are a lot of hands-on exhibits, and when you go in, you get a chocolate bar and a chocolate drink.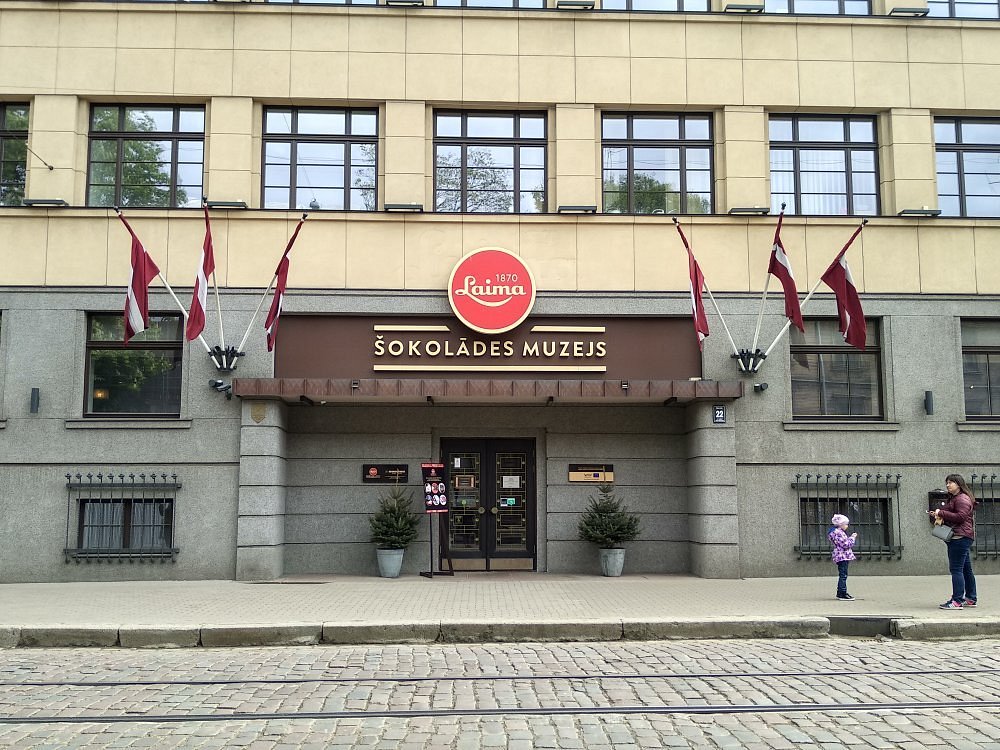 Riga Fashion Museum
Everything seems to have its museum in Riga. The displays are interactive and show how fashion has changed over the years. The museum is tiny, so it won't take you more than a few hours to walk through it.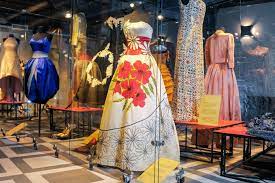 Riga Corner House
This is one of the most-visited tourist spots. People were brought to the   Soviet KGB's headquarters, the Corner House, to be questioned, brutally beaten, jailed, or killed. You can only see Corner House by going on a tour. Tours are available in English and Latvian, but tickets can go fast, so booking online is best. The trip is hard and sad but also exciting and educational.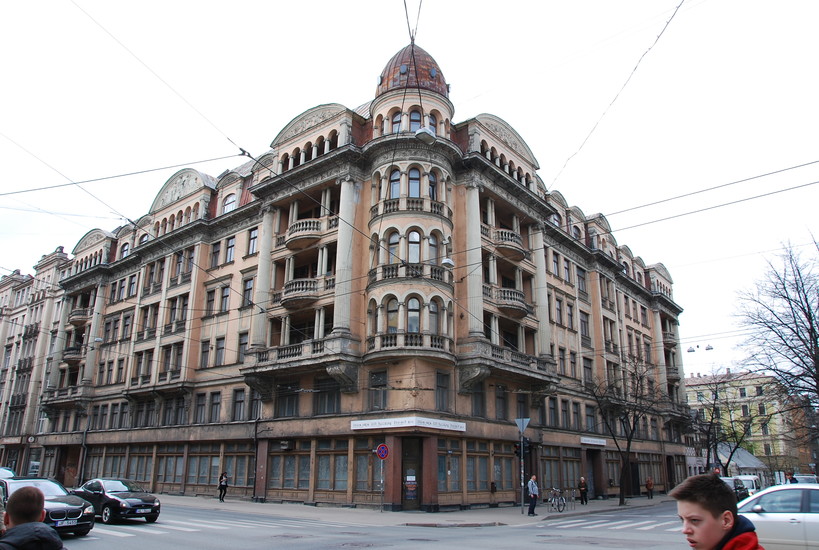 Museum of Occupation
The Museum of Occupation in Riga is an important and exciting place to see. The museum tells about three occupations: two by the Soviets and one by the Germans. You'll read the stories and testimonies of people who lived through those hard times in history. You'll leave the museum with respect for everyone who made it through, and it's free to get in. They have a box where you can put money if you like what you see.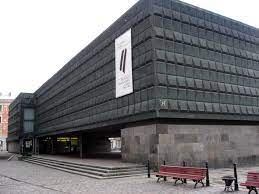 Cool Facts about Riga
The world's first Christmas tree.
Suburbs were ravaged by fire.
A new country took Riga over every hundred to two hundred years.
Riga was transferred to another country.
Two symbols are illegal in Latvia.
EU's tallest TV tower
There is no such thing as Latvian food.
City Details
Time:www.timeanddate.com
currency:           Euro (EUR)
Languages:        Latvian
Country Code:           +371
Getting around in Riga
Riga Mobile App
Are you a traveler who wants to go to Riga or someone who wants to escape by looking at maps? Are you curious about its people, culture, art, history, food, plants, and animals? Want to get a complete guide to the beautiful places in Riga, like Alberta Iela, Jugenda Stila Nami, Riga Town Hall Square, House of Blackheads, Vermanes Park, View of Riga from St. Peter's Church Tower, Latvian Ethnographic Open Air Museum, Musee Art Nouveau, Pilsetas kanals, Riga Zoo. Want to speak Latvian like a local or use a map to plan your route? If so, this Riga Travel & Explore app is precisely what you need.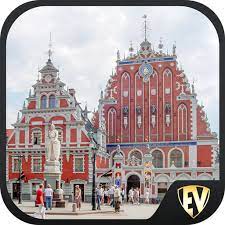 Riga On foot
It can be hard to walk if you don't have the right shoes. Most streets outside of Vecrga are made of asphalt, but some more minor roads may not be. Almost everywhere, most sidewalks are made of concrete. The best way to see Vecriga is on foot. Experience a beautiful moment in your destination with the Riga free walking tour.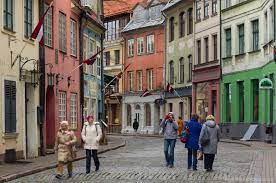 Riga public transport
Trams, buses, minibusses, and trolleybuses are all run by Rigas Satiksme, owned by the city. They all use a system called e-talons to send electronic tickets. One fare covers a ride on any one route, no matter how far it is. This means that a transfer costs two foods. But if you get on a bus going in the same direction and on the same route within an hour, your ticket will still be good, and you won't be charged again. The website Rigas Satiksme is a great way to plan a trip within Riga. Also, this mobile-friendly page and the Traffic route planner have information about routes, schedules, and real-time bus and tram traffic.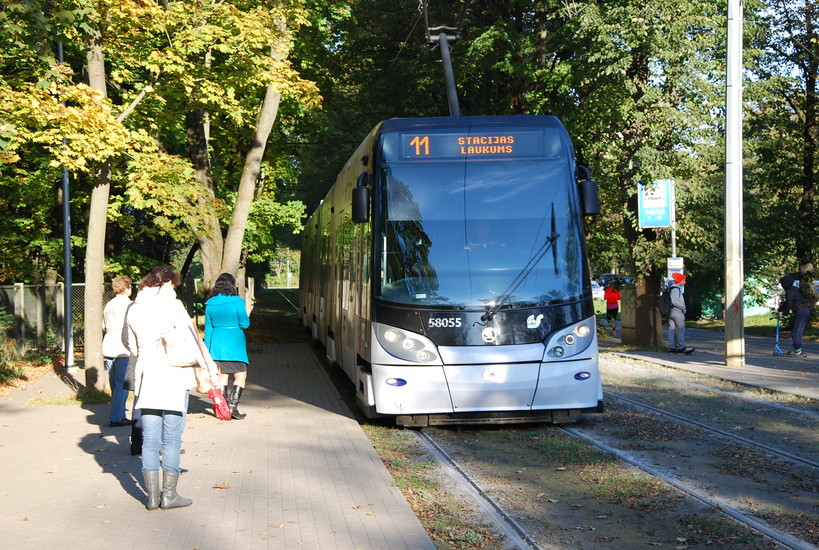 Riga Cycling
Riga has bike stands all over the city where people can rent bikes independently. Both people who live in Riga and people who are just visiting can use the service. To sign up, you need a mobile phone, but it's free to sign up. There are three speeds and lights on the bikes, but no helmets.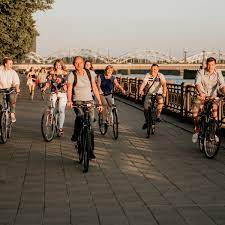 Riga foods
Most Latvian food is made from farm products; most main meals include meat. Since Latvia is on the east side of the Baltic Sea, many people eat fish. Other countries around the Baltic Sea have had to buy food from Latvia. Local foods like potatoes, wheat, barley, cabbage, onions, eggs, and meat are often used in recipes from Latvia. With four clear seasons, Latvian food is very seasonal, with different ingredients and dishes for almost every time of year. Most Latvian food is high in fat and doesn't have many spices.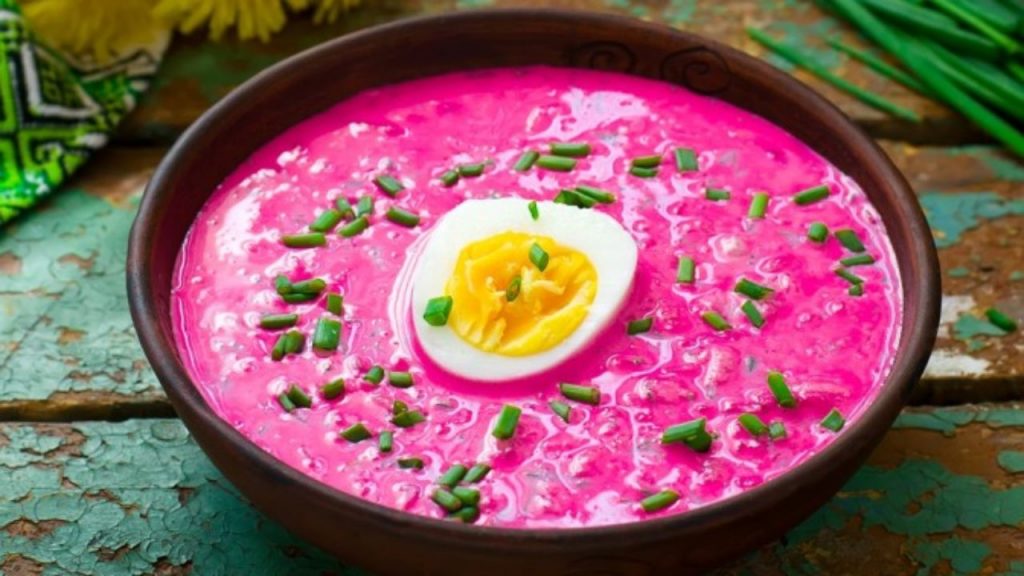 Riga shopping
You will find something in Riga that will make your heart race regardless of your style or budget. To see all the shopping the capital offers, you can go to busy markets in the morning, trendy shopping centers, and small but unique Made in Latvia shops. Crafts, food, and alcohol made in Riga are still pretty cheap, which makes shopping there a real treat. Old Riga street vendors Skru iela, Lvu laukums, and Kau iela are good places to start looking for amber and silver jewelry and traditional handicrafts like linen and wool clothes, tablecloths, and ceramics. Walk down Trbatas iela and some side streets to find fashion and small shops. But there are also some glitzy malls with big international brands. Veikals means shops in Latvian.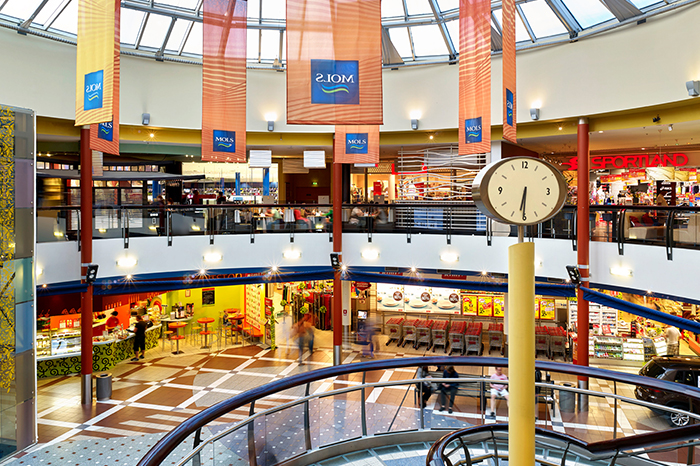 Riga nightlife
The restaurants, wine bars, pubs, and clubs in the capital of Latvia are the envy of the other major cities in Europe. There are a lot of bars and clubs there. The old town is small, with only four or five pubs or clubs at night. Open pub tours are set up to visit pubs in the city and stock them with beer. Young people in the area don't spend the whole night in one club. Instead, they like to go to different bars and check out what each one offers.
Riga Accommodation
Try to find the most suitable accommodation. Various accommodation options include Riga hotels, Riga hostels, and Riga's best restaurants. Check out these sites to find the right place for your stay.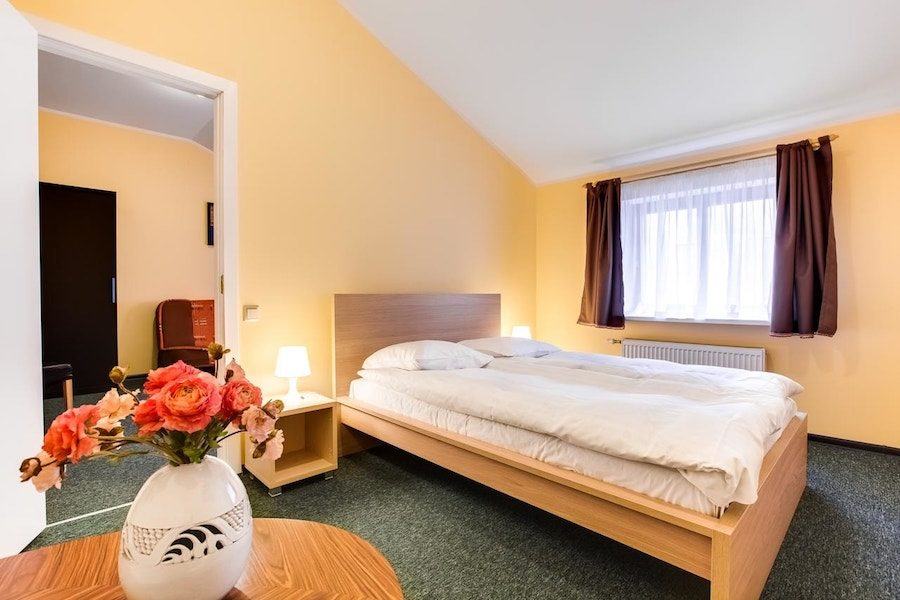 Approximate budget
How much cash do you need to go to Riga? The average daily price in Riga is €82 ($80), so you should plan to spend about that much on your trip there. Also, a hotel room for two people in Riga costs an average of 85 euros ($82). You can use all of these average travel prices to plan your travel budget, and the amount you spend will depend on how much money you have.
Conclusion
Riga is a great city to explore, and I hope you find your way there one day! After reading this article, you'll be on your way to exploring Riga and Latvia in no time.
FAQs
Is Riga a Russian city?
In the late 1980s, when Mikhail Gorbachev started to loosen up the Soviet government, Latvians started to look for their country's independence. In May 1990, Latvia said it was regaining its independence, and on August 21, 1991, it was completely free from the Soviet Union.
Is Riga worth visiting?
Riga is a great city to visit, and travelers of all kinds can find something to do there. Even though three days in Riga is a reasonable amount of time to get to know the city, there are plenty of reasons to stay longer and enjoy the city's lively atmosphere.
Was Riga a German city?
In 1237, the Teutonic Knights of the Sword, led by Manu, took over all of Latvia. By 1230, a class of German landowners controlled the Latvian peasantry, and a class of German peasants held the central area. Poland and Sweden had different parts of Latvia from the middle of the 16th century to the beginning of the 18th century.
Is it safe to travel to Riga?
Watch out for pickpockets, stay away from streets and parks that aren't well-lit at night, and be extra careful if you're walking alone. Many reported thefts in Riga's Old Town, Central Market, and central train and bus stations. It would be best if you were especially careful in these places.
Is Riga a friendly city?
Riga, the largest and liveliest of the Baltic capitals, is excellent for a fun vacation. Riga is a great place to visit for many reasons, including its beautiful architecture, modern art centers, experimental restaurants, and busy nightlife. And it's a great deal for the money.
Is Latvia poor or rich?
02.07. 2019. Regarding anti-poverty policies, Latvia is the third poorest and most marginalized country. The gap between the poor and the rich has grown dramatically over the past few years.
Do they speak English in Latvia?
Since independence in 1990, most people have learned English instead of Russian as their first foreign language. Younger ethnic Latvians tend to speak English much better than Russian (and would switch to English when communicating with foreigners). There is also a lot of English in tourist information.
Can you drink tap water in Riga?
Safe to drink tap water. Piped water, boreholes or tubewells, wells that have been dug and protected, springs that have been saved, and packaged or delivered water are all improved water sources. In 2020, 96.29% of Latvians will have access to clean water, which is 0.26% more than in 2019.
Is Latvia a communist country?
They changed the name from the Latvian Soviet Socialist Republic to the Latvian Capitalist Republic.