Everyone loves to travel, but there are many things you should know before going anywhere. Even though many of these tips are best learned on the trip, it is OK to know them beforehand.
If this is your first trip and you have not traveled much before, you may make many mistakes, but that is okay. You learn what to do and what not to do as you go along.
For example, if you move to a new country or culture, you might need to learn how to deal with people. You might accidentally offend someone, lose your money, or miss your train, bus, or plane.
If you want to make fewer mistakes, paying attention to the best travel tips and tricks is best.
1. Find out about the interesting places in your destination before you go there.
Every place has different things to see and do for tourists.
Before you go, it is best to mark the places you want to see on a map, figure out how far apart they are, and see how far they are from where you want to stay. Learn about some of our favorite destinations now!
2- Learn some common phrases used where you want to go.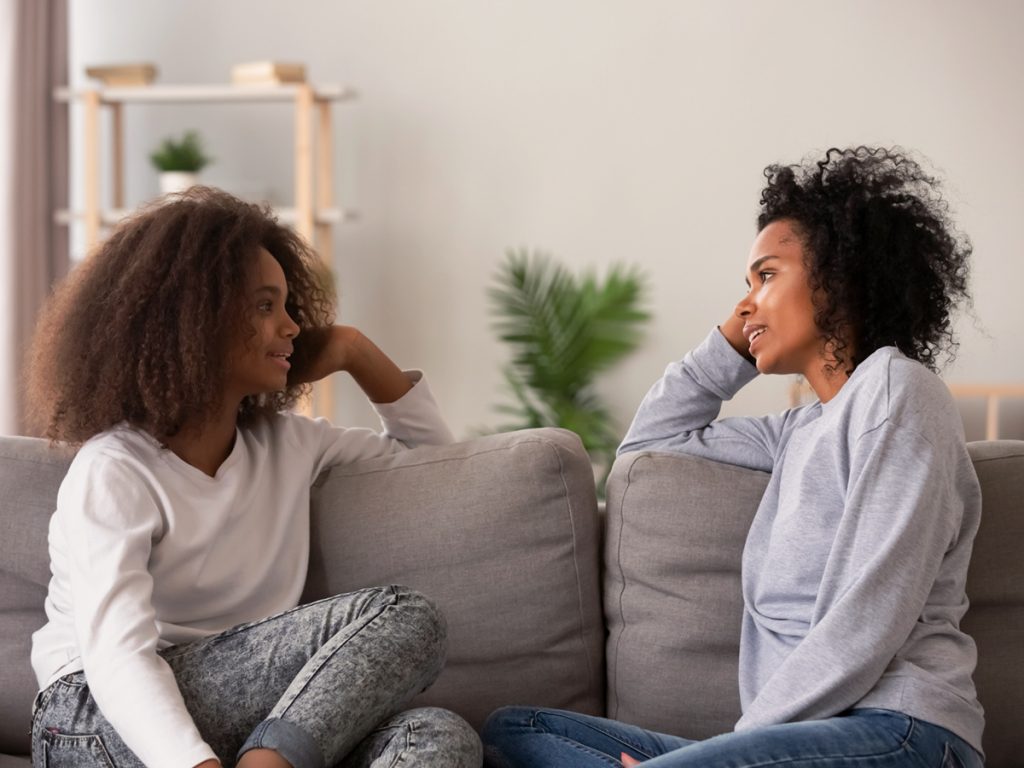 Going somewhere where the language is different will help you know a few local idioms.
Of course, this does not mean you should sit down for weeks before your trip and try to learn their language. A few simple words can help you get ahead sometimes.
It is important to learn words like "hello," "goodbye," "thank you," and other similar expressions.
3- Get a shot before you travel.
Some countries have stringent vaccination rules, and you can only get in with a valid vaccination card.
Even if it is not required in the country you are going to, it is better to get a shot to protect yourself.
4- Stay in touch with your family and friends about your trip.
There are always risks when you go to a new place, so it is good to know where you are going so you can tell your family or friends in case of an emergency.
So, before you leave on your trip, you should tell someone where you are going so they know where you are.
5- Don't go under the burden of debt due to traveling
Traveling is expensive, and this cost varies depending on where you go and stay.
So, instead of staying in an expensive hotel with exorbitant fees, finding a hotel or hostel with a lower price is better so that you don't have to pay the debt for months after the trip.
6- It is better to bring a gift if you plan to stay home or visit someone.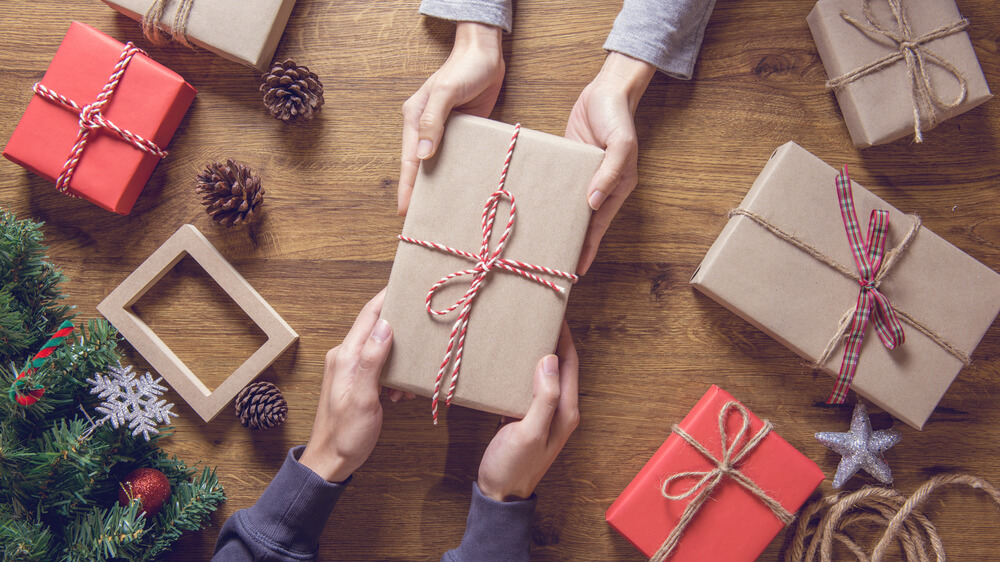 Giving a gift to someone you have just met makes them feel good and shows them you love and care about them.
Do not buy a gift before the last minute or when you are in a hurry. Instead, be patient and buy a good gift for your host before you go.
7- Find out a lot about your destination
Before getting ready to travel, packing your bags, and buying a plane ticket, learning as much as possible about your destination is best.
This will help you learn more about the culture and customs of the place and find out what the weather is like before you go.
Try to find out about things like the weather, the rules, the cost of living and medical care, etc., so you can use this information when needed.
It also tells you what to bring and what you can do when you get there.
8- Bring a bag or suitcase that is easy to carry and good quality.
Your bag or luggage must remain intact during the journey. Sometimes, you can not pay again for broken items because the city or country you are going to is too expensive.
Before you go on a trip, it is best to check the quality of the things you carry, especially your bags and luggage.
9- Be open to change, and make only a few plans.
Plan your trip with some flexibility, and do not be too hard on yourself, no matter where you go.
Try to plan only some things in great detail. Because you will not be disappointed and upset if something does not go as planned. So, if you can be flexible with your plans, you can do other fun things.
10- Do not pay for expensive hotels. Instead, spend your money on fun things to do.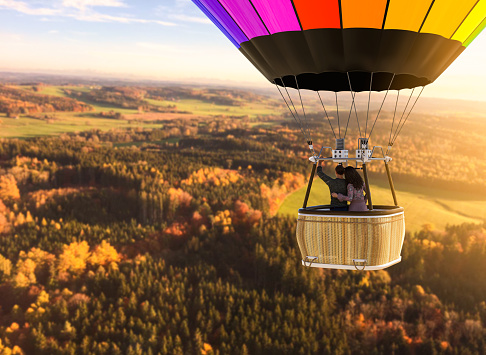 It costs a lot to travel, but it does not have to be this way.
For example, you can save money by staying in cheap hotels instead of luxury and five-star hotels.
Remember that the point of traveling is to learn new things. The whole point of going on a trip is to get away from our safe zone.
11- Write down the phone number and address of your hotel.
It would be best to research before you leave on your trip. You need to know exactly which hotels or hostels you will be staying at, and it is a good idea to write down each place's address and phone number.
You need this information, so give it to a close family member or friend so they can contact you in an emergency.
12- Wear good shoes
Walking is something that you have to do on every trip. So the best thing you can do while traveling is to wear a good pair of shoes.
You do not want to be late because your foot hurts, do you?
13- Try street food
One way to learn about a different culture is to try the food from that area. You can try street food, which is also very cheap and reasonably priced.
Ensure the food is clean, so you do not get sick on the trip.
14- Get travel insurance.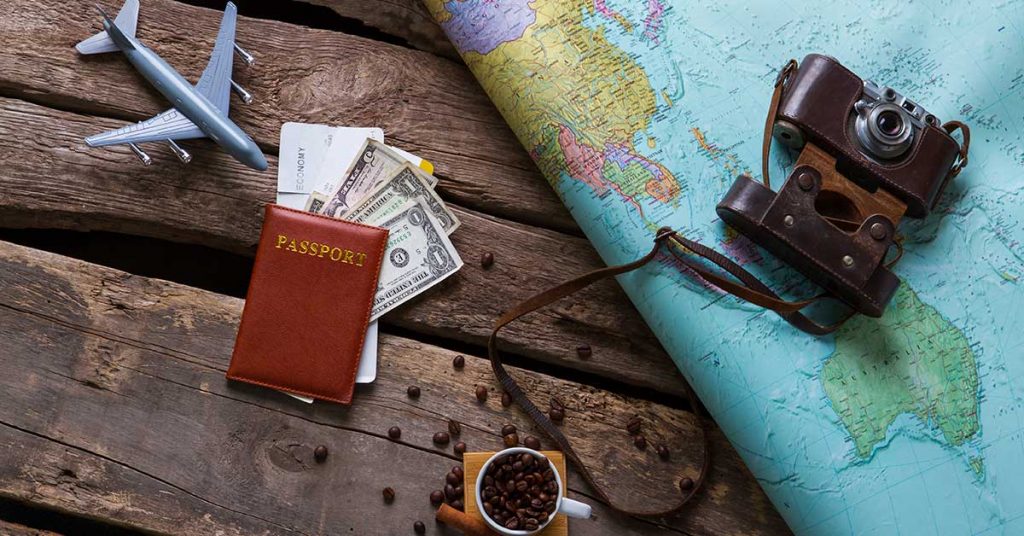 The most important thing to get is travel insurance, even though we hope you never have to use it.
Travel insurance will help you if something goes wrong like your money is stolen, your flights are canceled, you get sick or hurt, or you must go home early.
You might think it will never happen to you, but one of my friends broke his hand on the trip and had to pay much because he did not have insurance.
15- Be patient.
In the end, everything will be fine no matter what. Having fun on your trip is essential rather than just thinking about getting to your destination.
16- Get tickets to the places you want to see.
Tickets to many places of interest can be bought online ahead of time.
This will keep you from waiting for hours in a long line.
17- Keep some cash on hand at all times.
Sometimes you may get into trouble. For example, go somewhere you can not use your bank card and have to pay in cash! In these situations, you should bring money with you.
18- Take pictures of the things you own.
This will help you find your bag and things faster if they get lost, and it will also help you get your insurance money more quickly.
19- Avoid taking a taxi.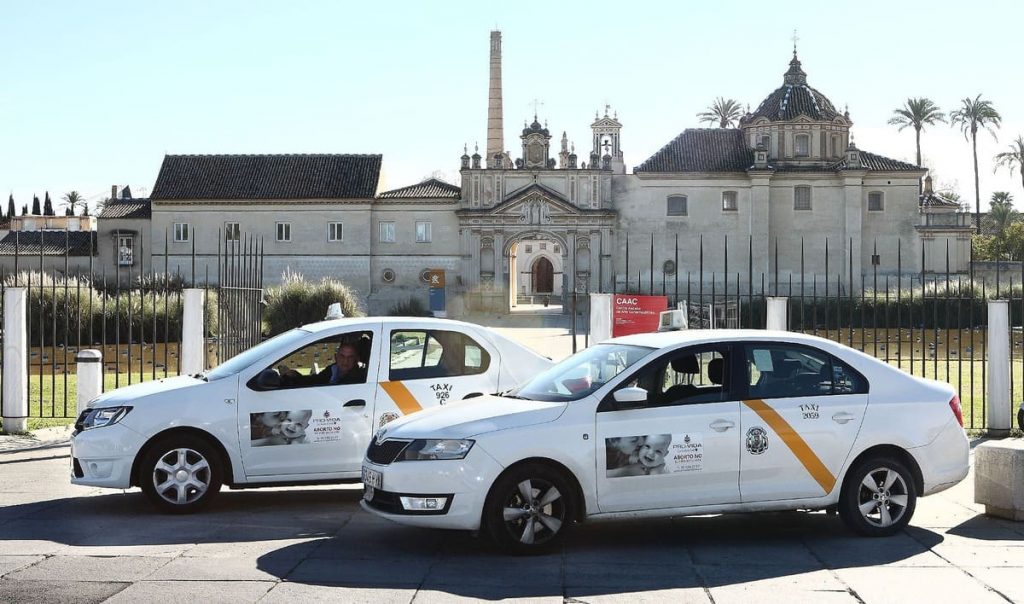 Taxis are not the most economical choice, so avoid taking one unless it's essential.
20- Use sunscreen all the time.
Using sunscreen is scientifically proven to be good for you, and it keeps your skin from getting damaged by different kinds of weather over time, so always carry sunscreen with you.
21- travel light
Traveling light is the key to a stress-free trip. Packing light can make your journey easier and more enjoyable. With the right approach, you can travel with the essentials and still have everything you need. This article will discuss tips for packing light and ensuring your trip goes smoothly.
22- visit the local tourism office
Visiting the local tourism office is a great way to enhance your travel experience. It can provide valuable information about the area's local attractions, culture, and history. They can help you plan your trip better and provide you with maps and other resources that will help you make the most of your time in the area. So, visit the local tourism office next time you plan a trip!
23- Carry a first aid kit
Whether planning a trip or just going for a walk, carrying a first aid kit with you is always important. A first aid kit can help you deal with minor injuries and illnesses and even save your life in an emergency. Being prepared for any situation is essential, and having a first aid kit on hand can give you peace of mind.
24- Bring comfortable clothes
When it comes to traveling, comfort should be your top priority. Whether planning a long road trip or a short flight, bring comfortable clothes appropriate for the weather and activities. From light layers that can be easily removed or added depending on the temperature to shoes that will keep your feet happy during long walks, comfortable clothing is essential for any successful trip.
25- ask the hotel or hostel staff for information
Planning a trip and not sure where to start? Don't worry; the hostel staff can be your best friend when finding the right information. Even if you're not staying at a hostel, you can still ask the staff for tips on local attractions, transportation, and dining options. They are often well-versed in the area and can provide invaluable advice about your destination.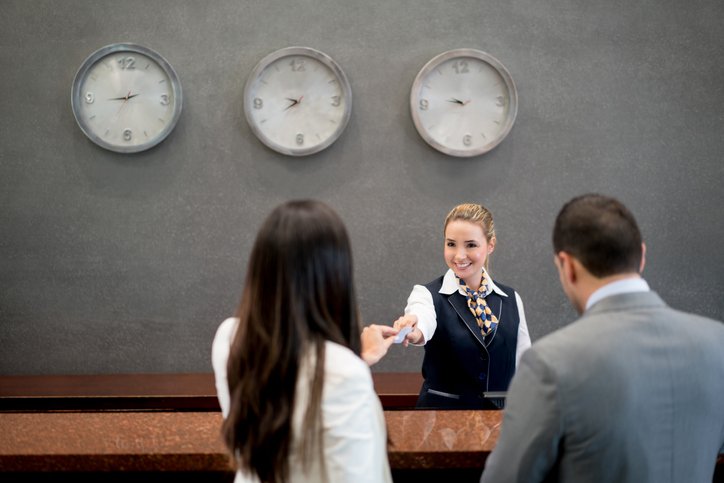 So remember to take advantage of their knowledge and ask them for help!
26- Don't fly direct to your destination
Traveling is one of the most rewarding experiences that can open new perspectives and opportunities. But when it comes to planning your trip, don't fly direct. Instead, consider taking a route with multiple stops. This not only allows you to explore more places on the way but also allows you to experience different cultures and customs. With this approach, you can make your trip more interesting and memorable.
27- Never eat in a touristy area
When looking for a good place to eat near tourist attractions, walking a few blocks away from the main area is best. The closer you are to tourist traps, the more expensive the food and the worse the quality will be. Use websites like Yelp, Google Maps, or Open Rice to find great local restaurants that'll be easy on your wallet and delicious.
Another tip is to avoid eating at any restaurant where the menu is in multiple languages. This indicates that the establishment caters only to tourists, so you will likely overpay for subpar food.
28- Don't forget to take a power bank
A power bank device can help you charge your phone when on the go. This device is handy during traveling because several things could go wrong even if you take your phone charger.
It's possible that the charger begins to malfunction or that you are on some cruise or on an exotic island where there is no way for you to charge your phone.
29- Say hello to strangers
You never know whom you might meet when you're out and about! Greeting people on the street or in public is a great way to turn strangers into friends. Just remember that everyone is just like you – they want to live a happy, whole life and have hopes and dreams, too. Who knows, you might even make some lifelong friends along the way.
30- Get to the airport early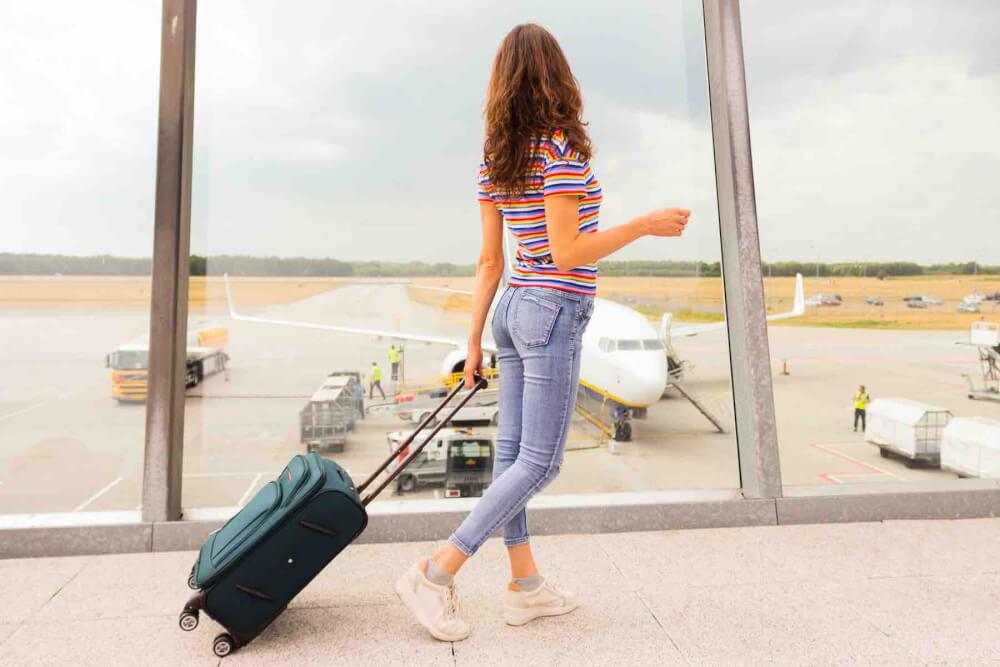 Get to the airport early to avoid any unnecessary stress on the day of your flight. It's better to be early and have some time to spare than to be rushed and frazzled before your trip. So wake up a little earlier than usual, have a good breakfast, double-check that you have everything you need, and then head to the airport!