Corfu – a Charming Island in Greece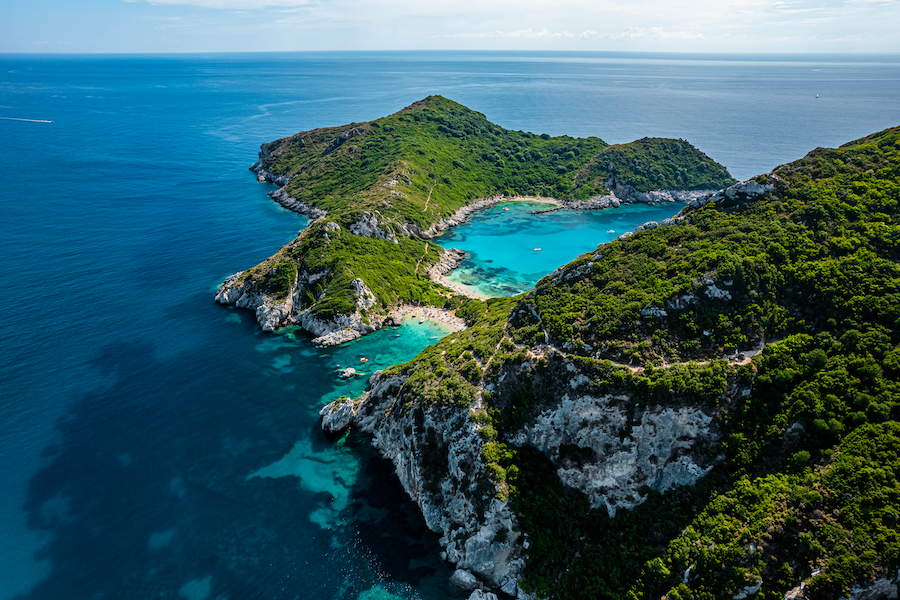 Corfu, a lovely island in the Ionian Sea, has a long and colorful history, with influences from the Venetian, French, and English civilizations that helped to define the island's distinctive architecture. It is a popular tourist destination in western Greece because of its charming town, houses, palaces, and magnificent beaches.
Our travel guide will help you plan your trip to Corfu.
History of Corfu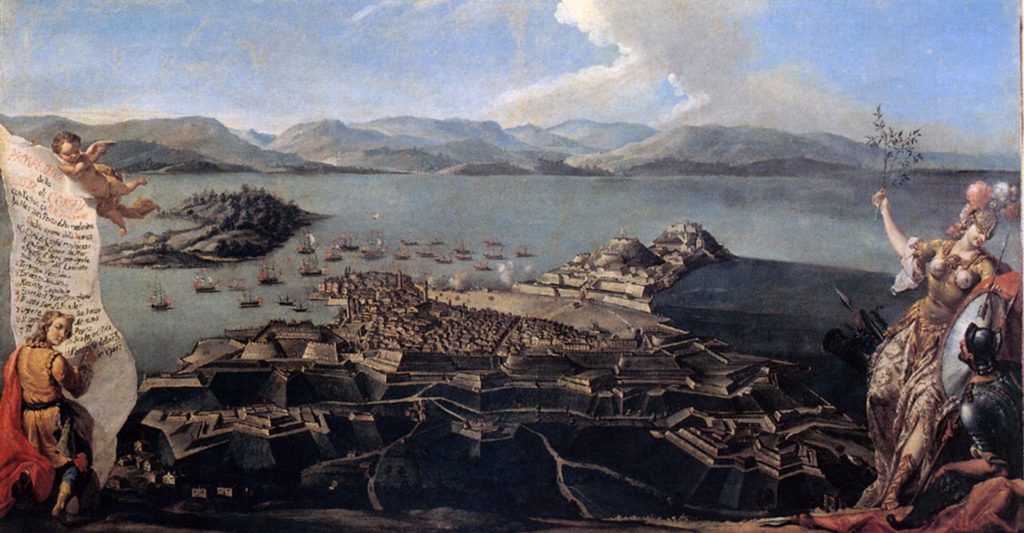 Corfu's history is almost three thousand years old, chaotic, and enjoyable. CoCorfu's managed to endure and maintain its Greek identity while adopting the best aspects of civilizations that have gone from here into its culture despite the countless invasions, barbarian incursions, and European conquests during the medieval period.
Below are a few critical milestones in the history of Corfu.
The first Greek colonists to arrive in Corfu were Dorians from Eretria of Euboea around 775 BCE. This was followed by a significant influx of Dorian refugees from Korinth in 750 BCE, who established a powerful colony with their leader Hersikrates.
Internal political struggles between democrats and oligarchs after the Peloponnesian War destroyed the state's authority astate'srelationship with Athens. The Romans took advantage of the brief Illyrian pirate occupation of the island in 229 BCE to conquer Kerkyra.
The Goths attacked Corfu in 562 CE. During this attack, the Goths demolished the old city of Corfu, leaving behind the ruins now known as Paleopolis. The ancient city had ended at this point and the island's medieval eisland'segun. The remaining citizens of the ancient town evacuated the area and then went farther north to the natural land peninsula, which formed the old stronghold.
From 562 CE to 1815, Corfu was conquered and ruled by many nations and rulers, including Angevins, Normands, Venetians, Turkish, French, and many more.
The seven Ionian Island nations proclaimed their independence under British protection when Corfu came under British control in 1815.
Corfu and the Ionian islands joined Greece on May 21, 1864, due to the London Treaty and the Ionian Parliament's affirmParliament'sHow to reach Corfu.
By Air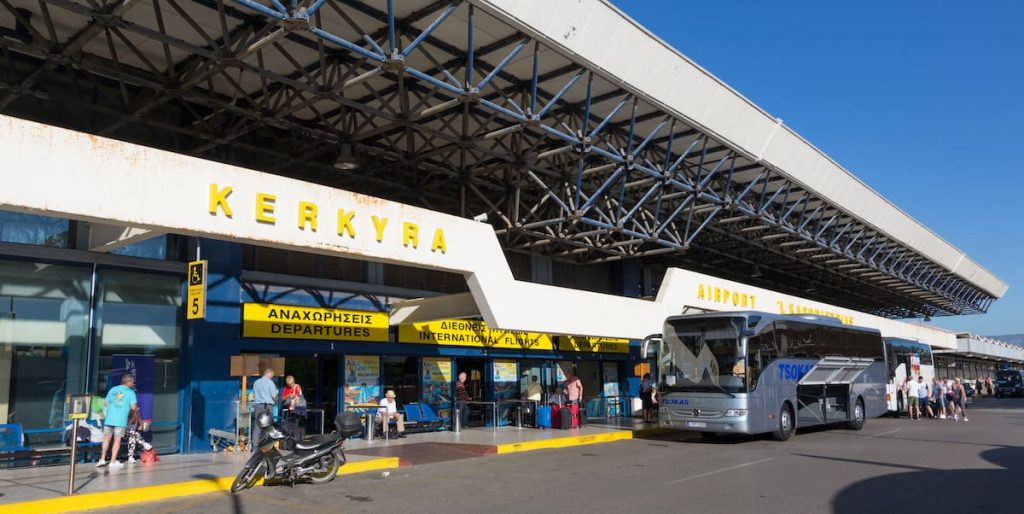 Flights from Athens, Preveza, Thessaloniki, and other European nations all year long land at Corfu International Airport. Of course, the airport gets busier as the summer brings a peak in air travel. Corfu Town is 3 miles from the airport, and you can get there via public transportation, private vehicle, or taxi near the airport's entrance airport station. In addition, more details can be obtained through the official website of Corfu International Airport.
By Sea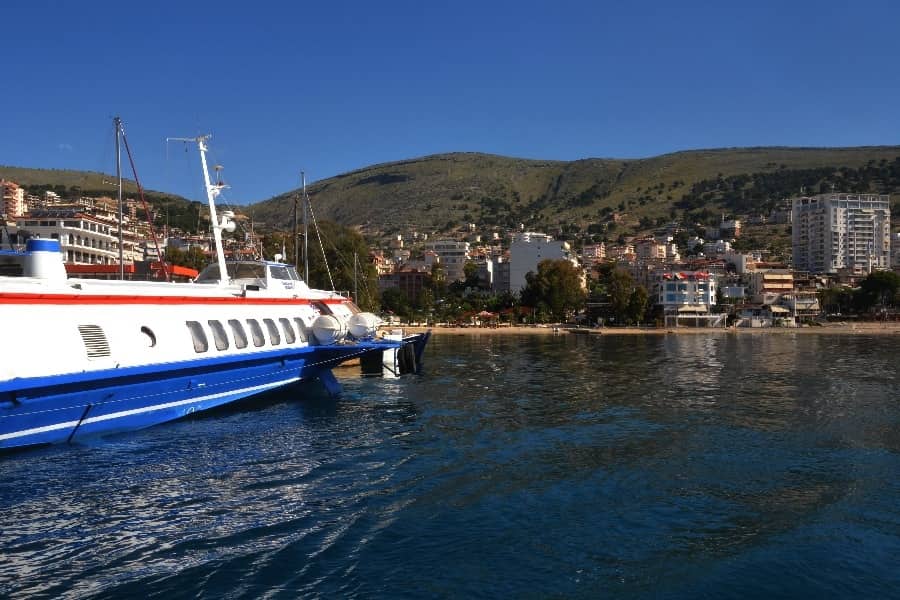 Ferries connect Corfu with a variety of ports. Every day, ferries leave for Corfu from Igoumenitsa. Corfu can also be reached from Italy by ferry, especially from Venice, Bari, and Ancona ports.
Weather in Corfu
Overall Weather
Below is the overall temperature in Corfu
Spring (March through May)
This season seems mild because of the combination of humidity and temperature. Warmer temperatures are seen in the later months, with highs between 78.3°F (25.7°C) and 59.2°F (15.1°C). With 2 to 8 days of heavy precipitation each month, rain is quite frequent. Spring is an excellent time for anyone searching for things to do because it is the second busiest season for tourism.
Summer (June through August)
The middle of the year has pleasant weather with warm highs. With 0 to 2 days of precipitation every month, these months have the least rainfall. The peak months for tourism in Corfu are June through August; therefore, housing and other accommodations may be more expensive than usual.
Fall (September through November)
With the humidity and breeze, the daily highs in the fall range between 85.3°F (29.6°C) and 64.4°F (18°C), which will feel pleasant. 4 to 9 days per month, see substantial amounts of rain or snow. Due to the weather, tourism is at its lowest during these months; thus, hotels may be inexpensive.
Winter (December through February)
For visitors from warm climates, the weather in Corfu is too chilly to be pleasurable at this time of year. This season's typical hiseason'srature ranges from 62.2°F (16.8°C) to 56°F (13.3°C). On average, it rains or snows nine to ten times each month. Tourist traffic is often minimal at this time of year.
Best Time to Visit
April through May and September through November are ideal for travel to Corfu. There isn't a terrible seisin the Mediterranean, although the winters in Corfu are too frigid for swimming, and the summer months are when most visitors arrive.
Attractions and Things To Do in Corfu
Hit the Beaches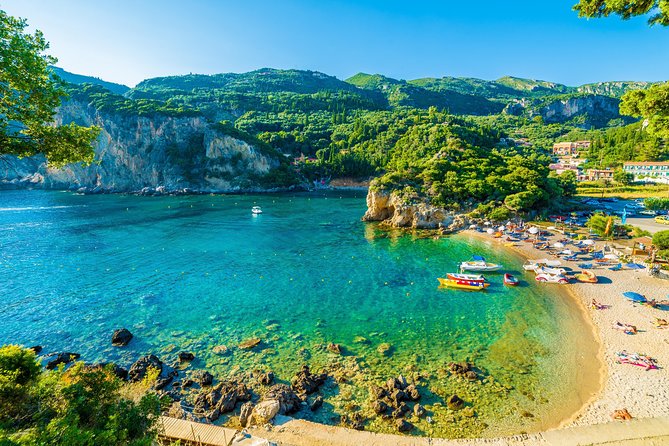 There are excellent beaches around the island, each region providing a unique experience.
The east coast beaches, shielded by the mainland shoreline, are great for swimming and exploring due to their calm seas and abundant bottom.
There are excellent sandy beaches with shallow waves, plenty of shelter, and little restaurants by the sea along the northeastern shore.
The winds "caress" Corfu's we"t coast" Corfu's. The dominating wind, Maistro, provides waves and a breeze from Venice, while Ostria brings scorching waves from the beaches of North Africa. As a result, the terrain features vast sandy beaches and some of the most stunning rock formations.
The northwest part of the island has rocky, rough coastlines that are perfect for underwater adventures. The vast golden sandy beaches and shallow turquoise seas of the whole west and southwest coast, at times busy and others secluded from public view, will always invite you to play with the waves, sun, and breeze or read a book in peace.
Few examples
Below are a few famous beaches in Corfu. Each provides a unique experience for its visitors.
Acharavi Beach – It is wholly arranged and extends before the homonymous.
Agios Georgios Pagon – A unique and lovely 2 km long sandy beach with no crawdad. Given that, it is ideal for families and couples.
Barbati Beach – With crystal blue seas and a naturally lush setting. Due to that, it is perfect for all-day relaxation.
Canal d'amour – Corfu's md'amourantCorfu'stion comprises rocky formations that form natural pools.
Chalikounas – The most extensive unique sandy beach in western Corfu. Cedars flank a dune.
Kerassia – Certainly, an ideal place for diving and relaxing among the lush trees.
Kontogialos Beach – Kontogialos is a long beach with fine sand and a gently sloping shelf; it is also well-organized and offers umbrellas, chairs, and water sports.
Myrtiotissa – Myrtiotissa's seaflMyrtiotissas with several huge boulders embedded. There are chairs and umbrellas, as well as a small canteen.
Palaeokastritsa – The east coast of the island's Palaeokastisland'sastline is divided into six coves and beaches with deep, crystalline, chilly seas. The center is Agios Spyridon, which has a lovely, safe sandy beach.
Discover Old Fortress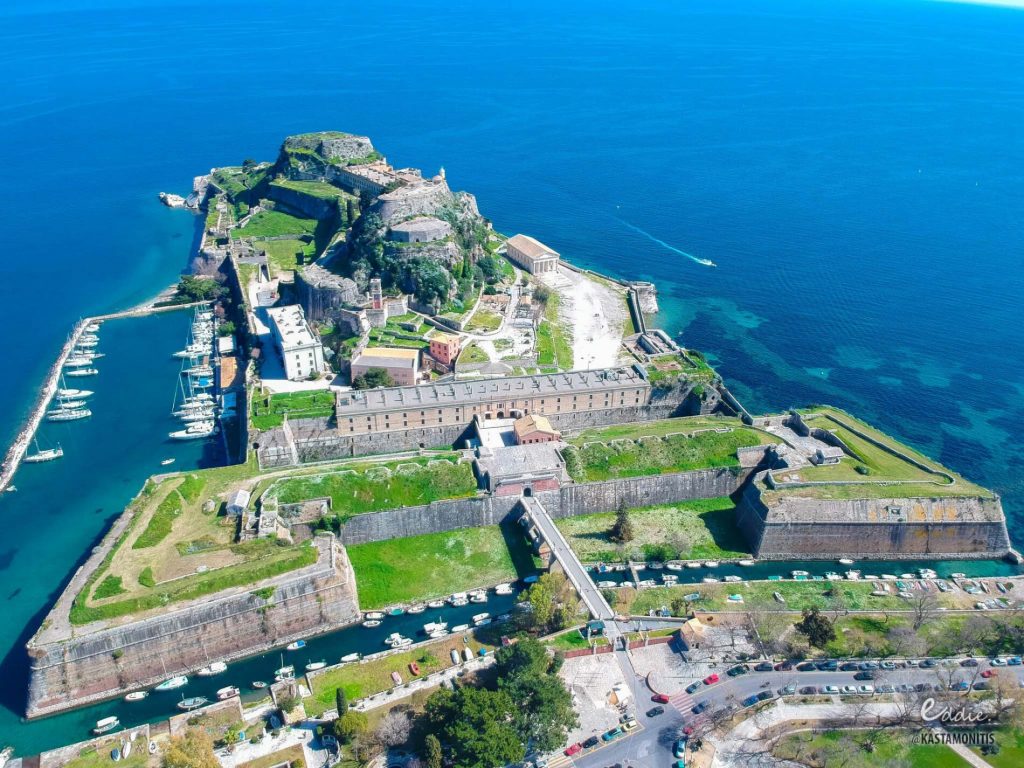 The Old Fortress of Corfu is one of Europe's most spectEurope'sortification constructions. As the ferry reaches Corfu, it is the first object seen. It is located on the town's eastern out towns on a rocky peninsula that leads into the sea. This stronghold is known as the Old Fortress, as opposed to the New Fortress (of Saint Mark), erected to safeguard the town from foes and pirates.
The Venetians built this bastion on an ancient Byzantine castle site in the 15th century. They created an artificial fosse to make it more secure, separating the stronghold from the mainland. A moveable wooden bridge connected the fortification to the land. The Brits rebuilt this bridge in 1819 with the existing sturdy footpath, which is 60 m long and sits 15 m over the fosse, called locally contafossa.
All Fortress sections are presently accessible (except the interiors of the two entry salients), allowing for an exciting journey through open and covered parts of various construction eras, small arcades, and corridors and showing the glory of the past. The carved Venetian emblems with St. Mark's marble wingeMark'ss, different inscriptions, coats of arms, and dispersed canons add significantly to the overall image.
The Old Fortress now contains the Archives of the Prefecture of Corfu, the Public Library, Offices of the Ministry of Culture, Departments of the Lonian University, and spaces devoted to exhibits or other events, and it functions as a monumental open-air place in general. Music performances are held in the open areas of the Fortress (Versiada), and there is also a cafe, a store offering cultural things, and a restaurant in Mandraki.
Feel the Heritage at Old Town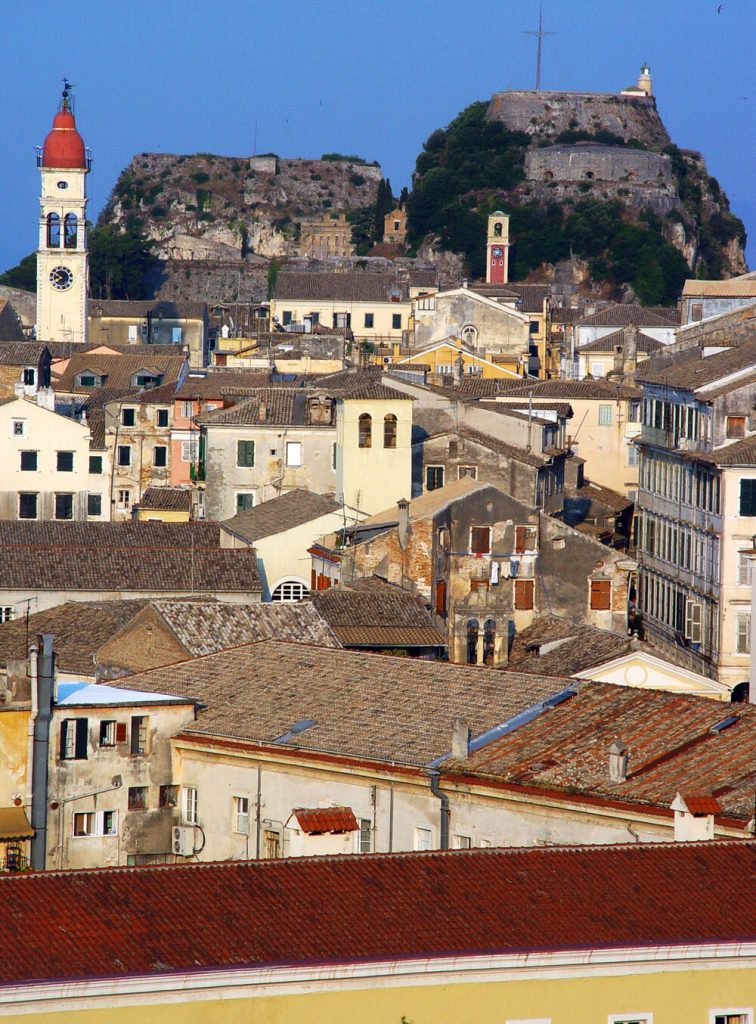 Corfu's Old Town isCorfu'sly a large region in Greece with a nearly intact historical urban network, with structures dating from the 17th, 18th, and 19th centuries. Its housing stock highlights the unique historical confluence that shaped its architectural and cultural identity. Because of that, the Old Town and its two forts are currently designated as UNESCO World Heritage Sites.
Because the Republic of Venice long dominated the island, the Italian influence is ever apparent. However, Spianada Plaza and The Liston are more British and French, respectively. Several ancient structures and museums are strewn over its twisting alleyways and charming pastel buildings wrapped in bougainvillea that looks straight out of a movie scene.
Apart from touring the spectacular Old Fortress, which sits on a point overlooking the town and harbor, the impressive Palace of St. Michael and St. George is also a must-see. Apart from the mood and architecture, there are many fantastic cafés and restaurants to sample as other sites such as the tranquil Saint Spyridon Cathedral.
Wander Around Vlacherna Monastery
The Vlacherna Monastery is one of Corfu's most recognCorfu'ssites, strongly tied to the island's history. Tisland'stery for women is situated on a small island off the shore. To get to the island, nearly covered by the monastery, tourists must walk down the tiny dock connecting the beach to Vlacherna.
The Vlacherna Monastery, erected at the end of the 17th century, stands out against the blue seas around it, producing an iconic sight that is even more lovely in person than in images.
See The Achilleion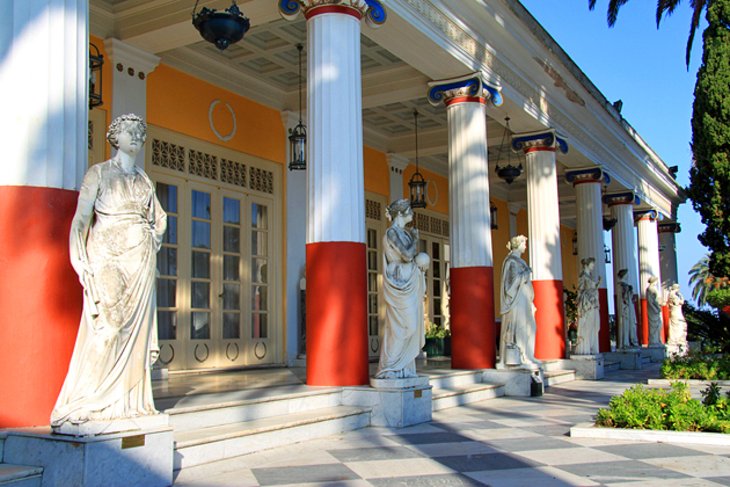 The Achilleion Palace is one of Corfu's most magnifCorfu'sights. As the name implies, the palace was designed with Achilles in mind; therefore, the tower emphasizes beauty, symmetry, and sculpture.
Empress of Austria Elisabeth of Bavaria (commonly known as Sisi) erected the sumptuous mansion in 1890. She was a woman noted for her obsession with physical beauty. After her son died in 1889, she devoted herself to the construction of Achilleion Palace, which operated as a vacation residence for decades.
Nowadays, visitors may see inside the rebuilt apartments and the sculpture garden, including the notable sculpture of Achilles dying.
Feel Arts at the Museum of Asian Art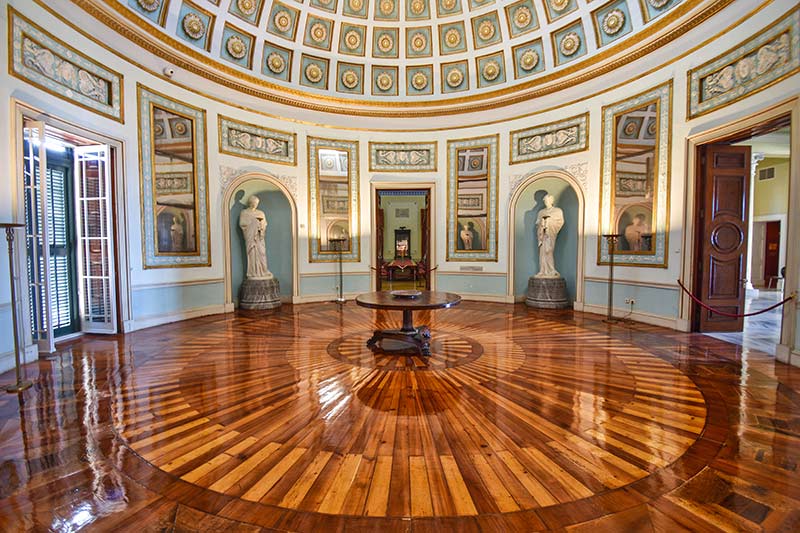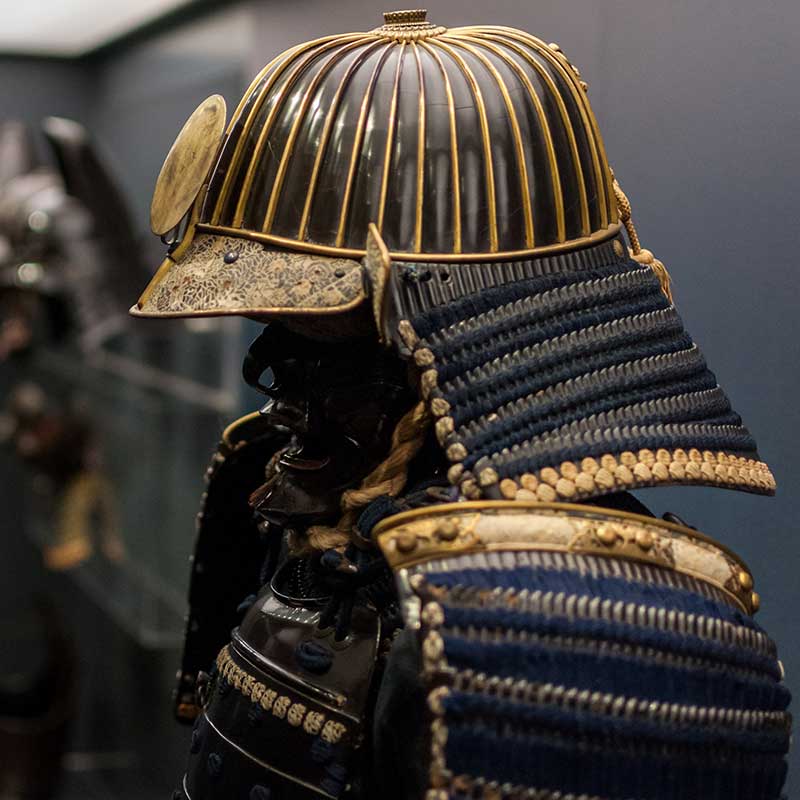 The Museum of Asian Art was formed in 1928 as the Museum of Sino-Japanese Art, following the transfer to the Greek state of Gregorios Manos' Sino-JapanesManos'ection. Since then, the Museum has been a magnet for many further gifts, culminating in a pool of roughly 15,000 works of Asian art from private collections and individual item donations.
This is Greece's only museuGreece dedicated to Asian art and antiquities. 
Presently, the Castle of Saint Michael and Saint George contains the Corfu Museum of Asian Art; it now has global renown, with rare pieces from its collections on display in international exhibits.
More details are available on the official website.
Explore the Island Through Corfu Trail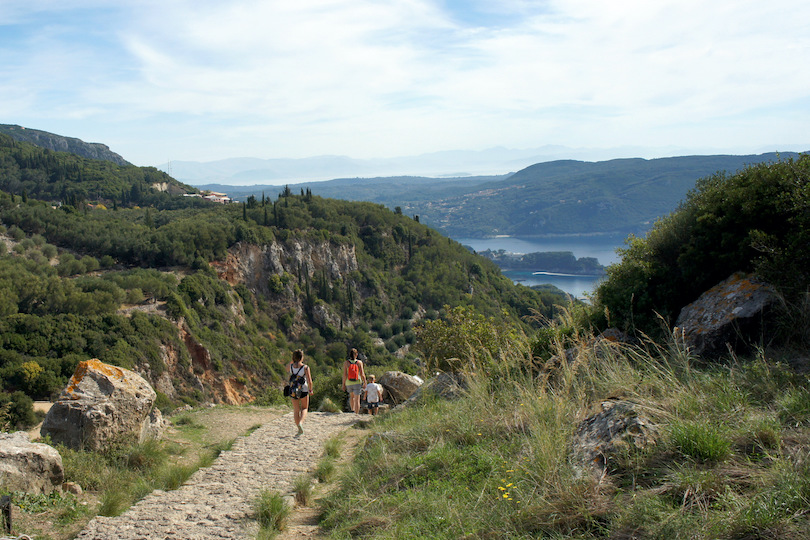 Hiking along the Corfu Trail is a fantastic chance to view even more of the picturesque island's stunning island, fauna and historic sites. It brings you through various unspoiled and undisturbed landscapes inland and along the shore.
The Corfu Trail is 180 kilometers long and passes through multiple communities, 13 of which serve as daily stops (Kavos, Lefkimi, Agios Georgios Argyradon, Ano Pavliana, Benitses, Pelekas, Liapades, Agios Georgios Pagon, Rekini, Spartylas, Kaminaki, Old Perithia, Agios Spyridon). The path covers some of Corfu's most importCorfu'storical cultural and environmental elements and connects to an endless network of related routes.
Enjoy Water Sports

Aquasea'sCorfu Water Park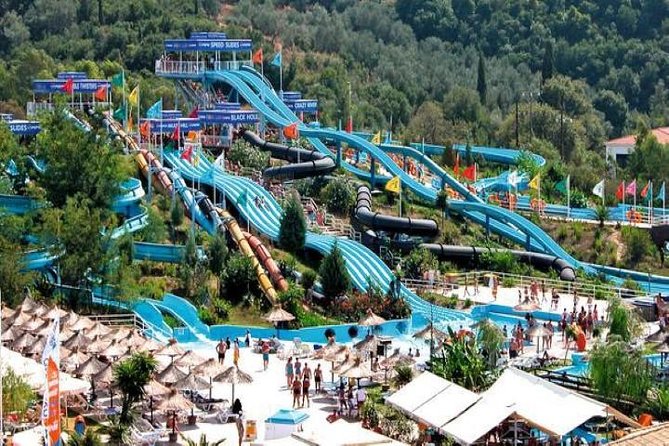 It is one of Europe's largest anEurope'sxcellent waterparks and is only a twenty-minute drive from Corfu Town along the Pelekas National Road. It boasts over fifty slides to shoot down lazy rivers and wave pools beside sunbathing spots. This park has thrilling rides, slides, soothing pools, and lush grounds with something for everyone in the family to enjoy.
Secure a proposal at Canal d'Amour.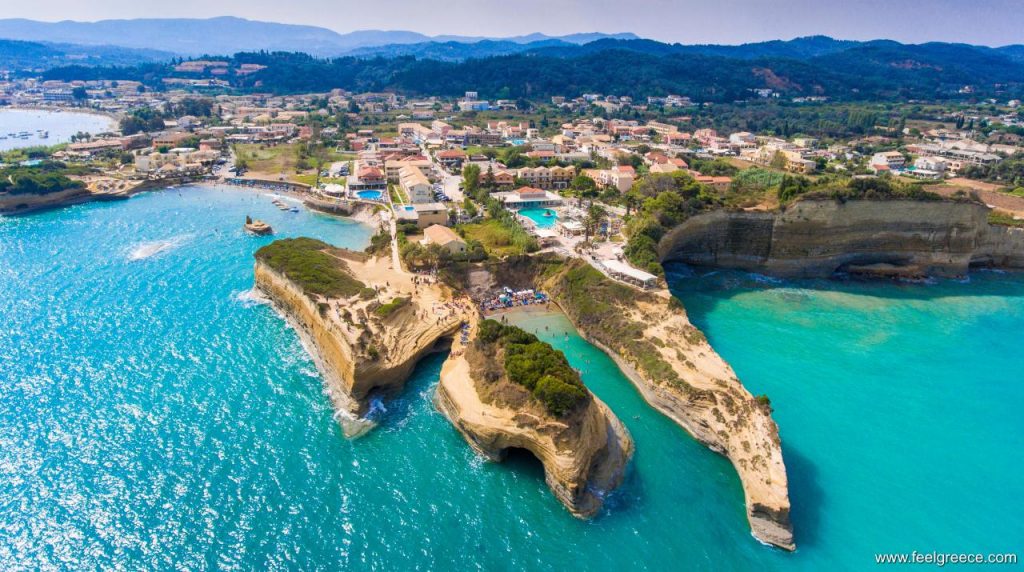 Some promid'Amoursort locations on the island's western siisland'sopular year-round due to foreign visitors. One, Sidari, is particularly popular due to its closeness to the Canal d'Amour, a natural d'Amourt.
The Canal d'Amour is a succesd'Amour tiny inlet formed by sandstone cliffs that may be reached on foot from one beach end. Each bay offers something unique, from a pure white sand strip to trails leading to beautiful stone archways or underground tunnels.
The cliffs shield the inlets from the breezes, making them an excellent area to soak up the sun on calmer days.
According to local legend, couples who swim through the channel will marry shortly, making it an ideal location for someone to pop the question.
Visit Angelokastro on Corfu's Highest PeaCorfu'slacherna Monastery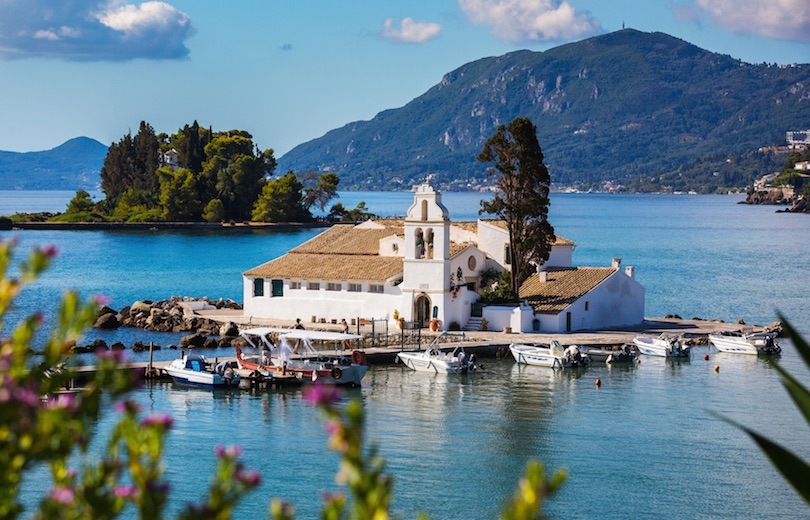 Experience Scuba Diving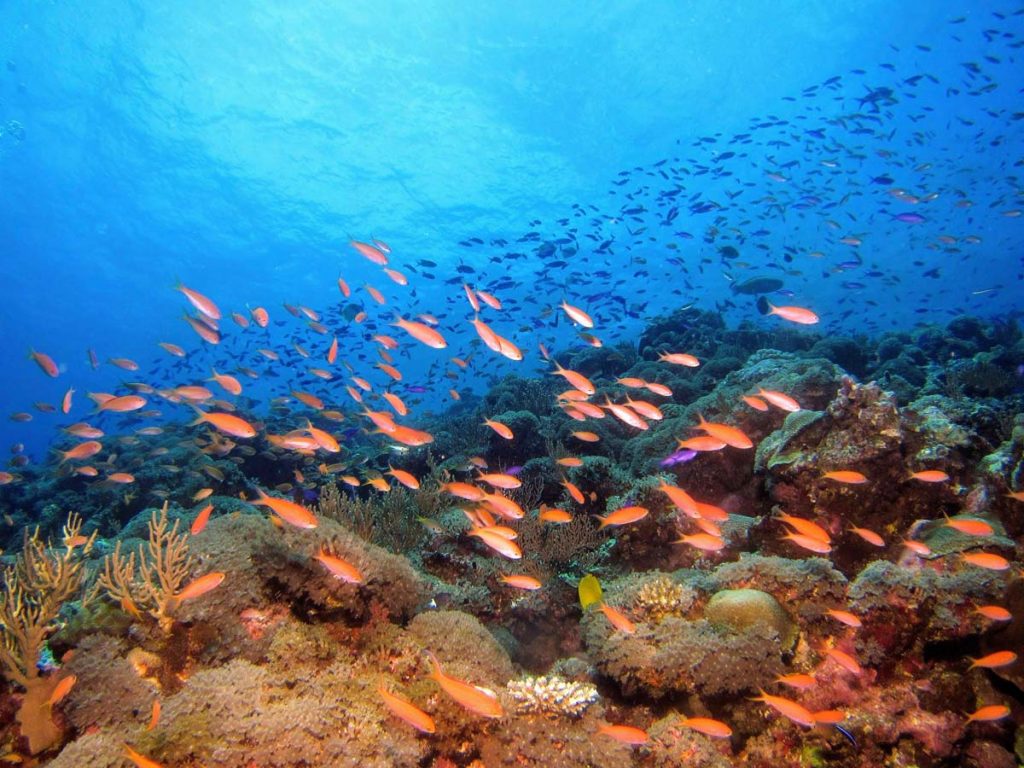 Experience Paragliding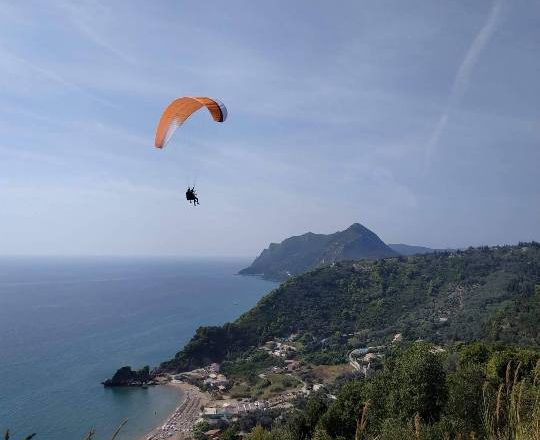 Discover New Fortress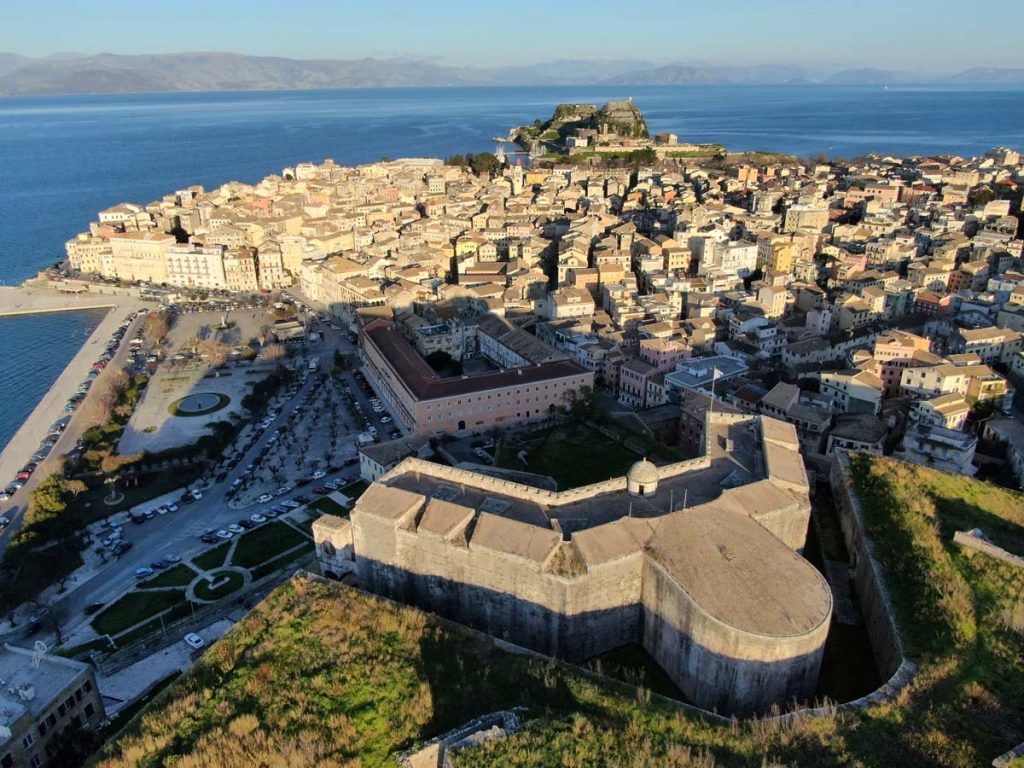 Cuisine in Corfu
Corfu's rich culturCorfu'stity may be seen and felt. Still, it can also be smelled and tasted. The Venetians (who ruled most of Greece at the time) put their mark on the food, but you'll also discoveyou'llish and other influences on Corfu, all of which have contributed to the island's distinct lisland'svor.
Experiencing Corfu via its cuisine and drinks is more than just trying exquisite flavors and local goods. It's also about leaIt'sg about the Venetians' distinctVenetians'all other cultural influences on this tremendous Ionian island.
Here is a list of Traditional Cuisine you can experience on this island.
Bourdeto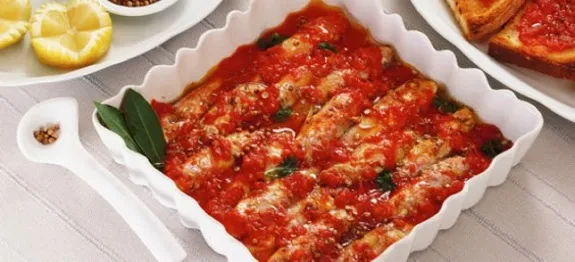 Firstly, boiled sea scorpion, tope, or codfish fillets, well desalted, with red-hot sauce (a lot of red pepper and spicy corn peppers), quenched with fresh lemon juice at the end.
Codfish Bianco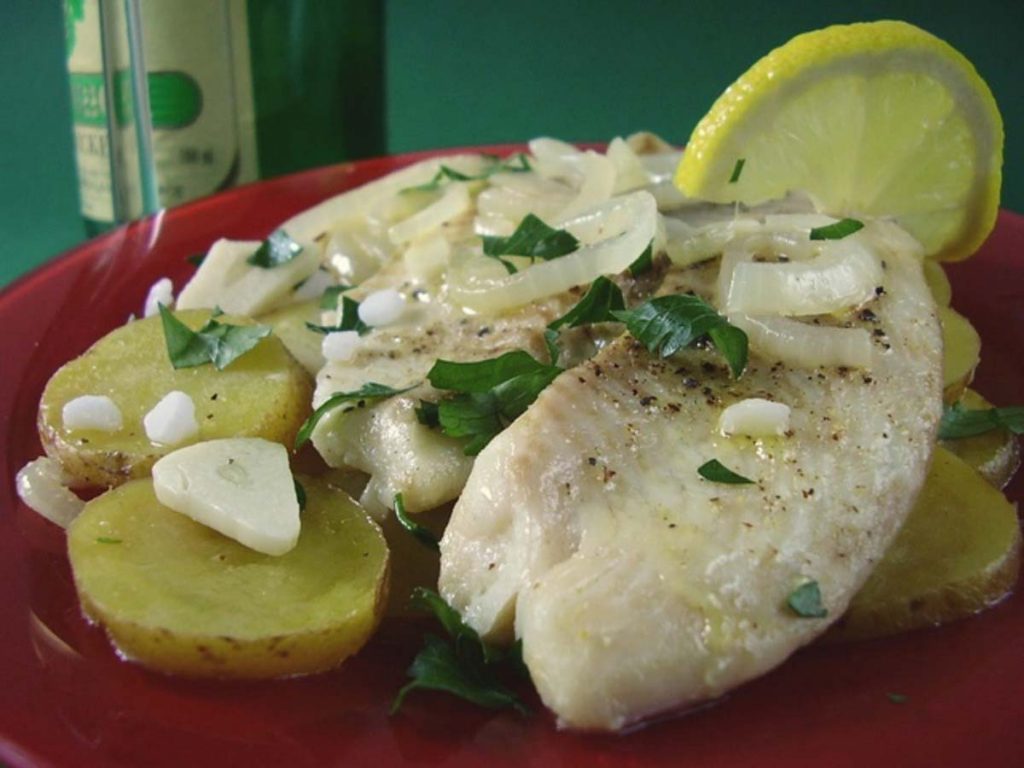 This is cooked in a saucepan with finely minced garlic, parsley, lemon juice, and coarse black pepper and is served with codfish or tope with potatoes.
Pastitsada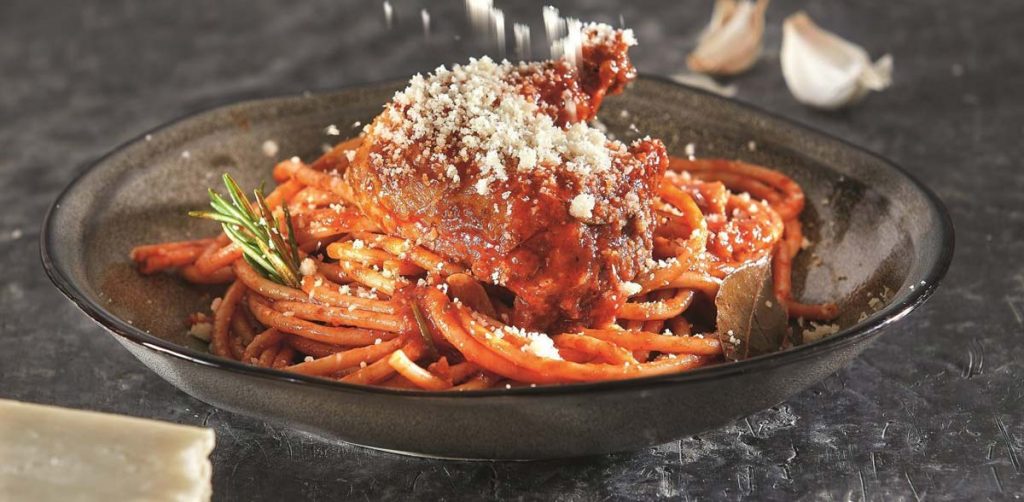 It is the most well-known dish, and it is eaten at formal meals and festivals. It is produced in the city using cow flesh (typically from the leg) and minced garlic, parsley, salt, and pepper. Olive oil, onion, cinnamon, cloves, salt, pepper, nutmeg, cumin, and laurel leaves are used to make the tomato sauce. The rural Pastitsada is cooked with cock, and it is considered to be exemplary only when the sauce is thick enough to color the mustaches. There are seafood Pastitsada versions, such as "Lobster Pastitsada."
Sofrito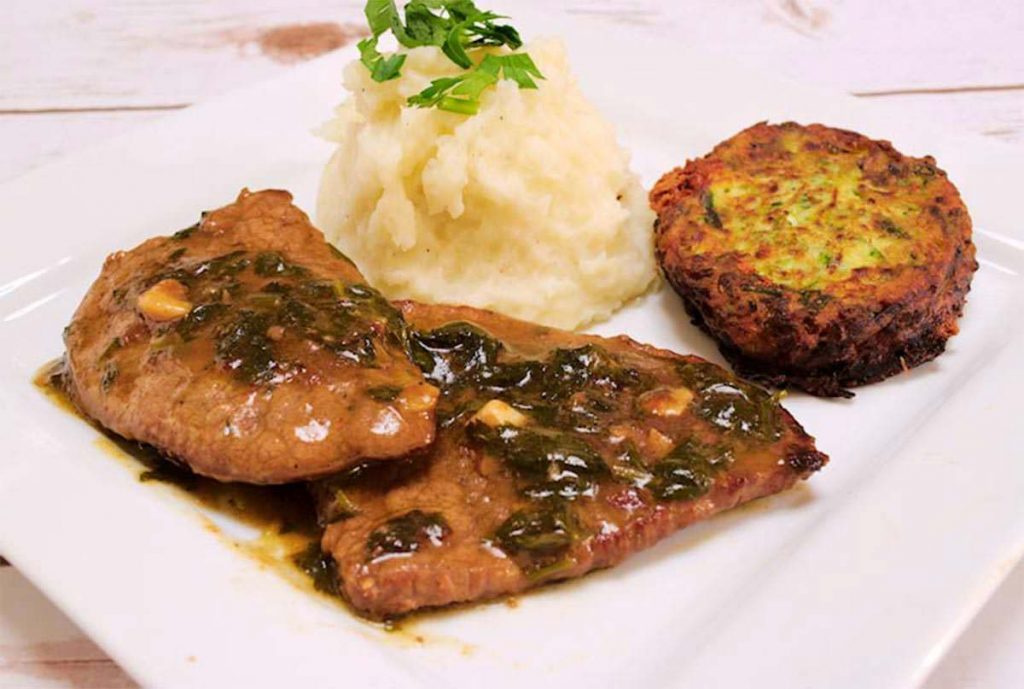 Thin frie" beef slices with a white sauce made from finely minced garlic, parsley, white pepper, white wine, salt, and vinegar. It frequently comes with rice or mashed potato.
Noumboulo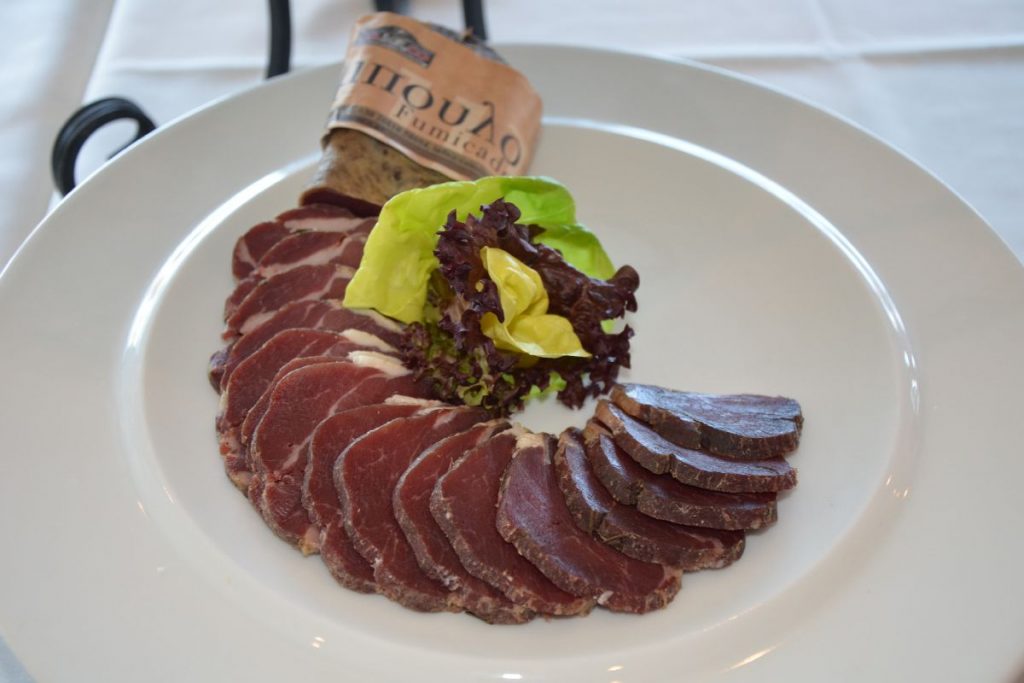 The Corfiot Noumboulo is made of a high-quality pork filet salted, marinated in red wine and spices, and dredged with pepper. It is then wrapped in animal intestines and smoked over a fire for 30 days with various softwoods and fragrant twigs, including sage, laurel, myrtle, mallow, oregano, and almond cells.
Sikomaida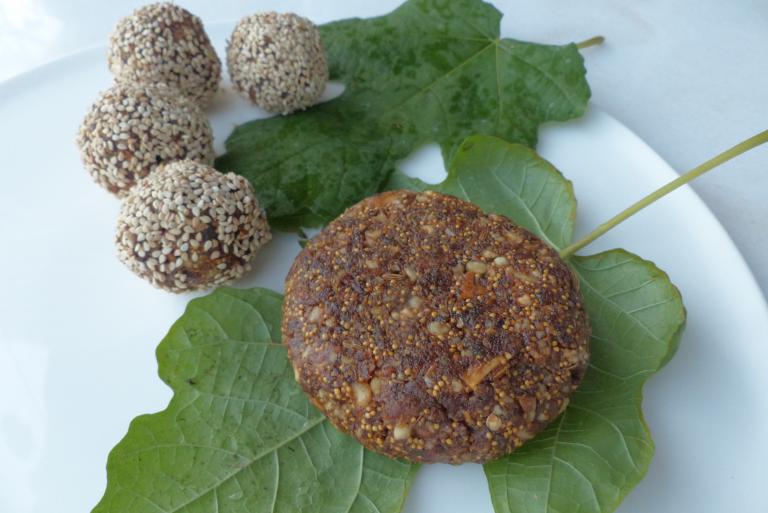 It includes must, dried figs flavored with aniseed, pepper, and ouzo. You can eat it as a dessert or with dried fruit. It is frequently served with ouzo.
Mandolato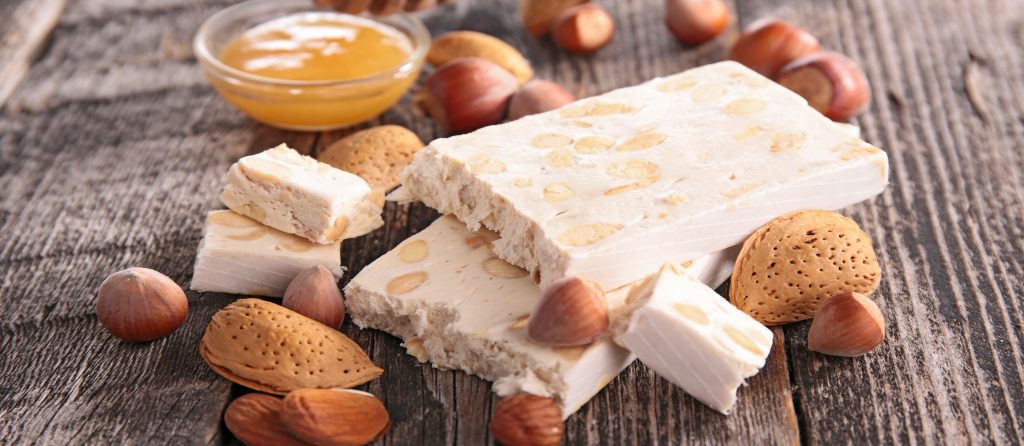 A sweet made from glucose, honey, sugar, sesame pulp, meringue, rosewater, and brown almonds.
Tsitstibira (Ginger-beer)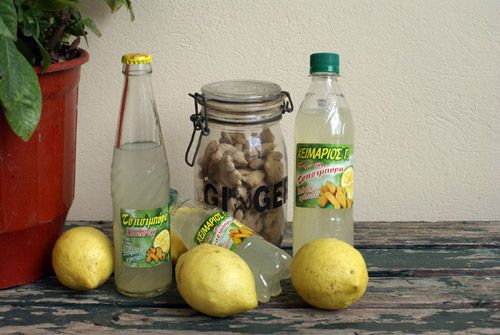 From the period of British control, the well-known Heptanesian refreshment. Nowadays, Corfu is the only place in the Heptanese where it is created. The islands small famiisland'stry prepares historical refreshments made from lemon juice, natural lemon essence, high-grade powdered ginger, white raisins, water, and sugar.
Restaurants and Cafes in Corfu
Corfu has a lot of beautiful places to dine and drink. Most international restaurants and pubs may be found in Corfu Town, particularly in the Old Town. Guests may discover upscale restaurants with rustic pubs serving regional cuisine here. You will find such lovely taverns all around the island.
Are you seeking places to dine and drink on the island of Corfu? These are some exciting places.
Nightlife in Corfu
Corfu is a sophisticated Greek island known for its vibrant nightlife. Corfu Town has various venues to start the evening, such as classic pubs with delicious local food, particularly in the Old Town. Then you can continue your night with a drink at Liston, and as the sun goes down, there are plenty of hot locations to get you in the mood. You can find lounge pubs all around town. For noisy parties, travel to the district of Emporiko, adjacent to the island's harbor.
Seisland'sorts on the island include similar pubs and clubs, including Paleokastritsa, Sidari, Benitses, Dasia, and Acharavi. These establishments have a wide range of music and are open till the early morning hours. Several clubs are also located in Kavos, a famous British destination in southern Corfu. Have a leisurely meal at one of Corfu's many restauCorfu'sor, a calmer night out. There are a variety of eateries on this island, ranging from sophisticated establishments to rustic pubs.
These are some exciting places to experience the nightlife in Corfu.
Few Bars in Corfu
Few Clubs in Corfu
Stay in Corfu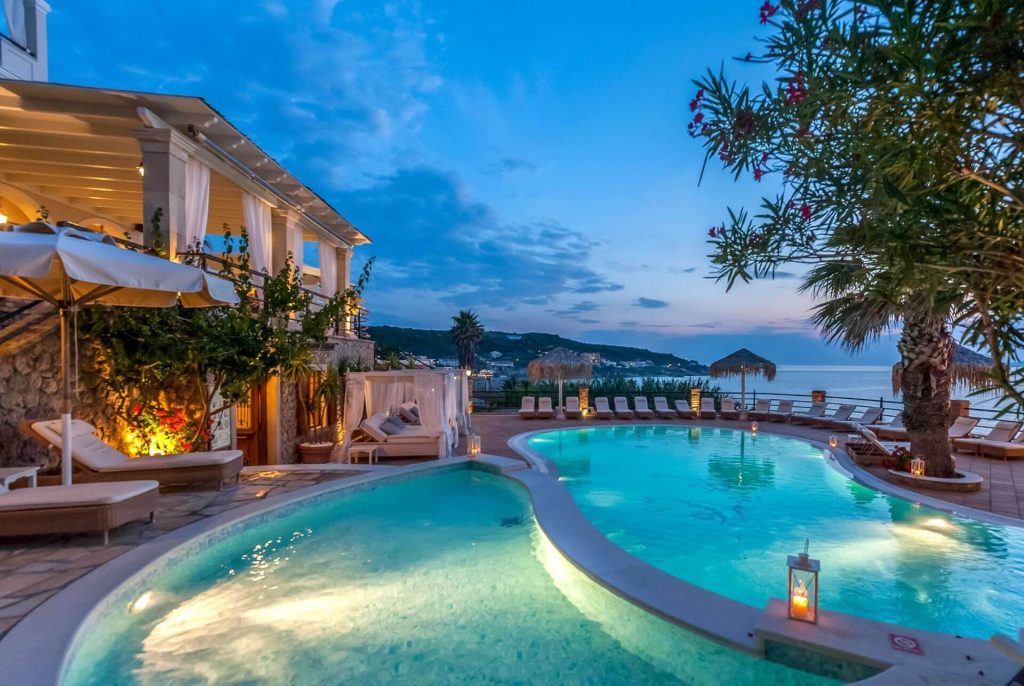 Corfu features some of the top resorts and holiday homes on the Greek Islands. Corfu offers various lodging alternatives, whether you're searching foyou'rexurious resort on a stunning beach, a modest studio in a charming village, or an apartment.
Best Areas to Stay in Corfu
The best area for first-timers/tourists – Corfu Town
Best place for budget travelers – Sidari
The best site for luxury travelers – Moraitika & Messonghi
The best site for safety – Kassiopi
Best area for families – Agios Georgios
The best site for adventures – Palaiokastritsa
Best place for nightlife – Kavos
Best place for younger travelers – Benitses
Hotels in Corfu
Corfu Palace Hotel
Angelina Hotel & Apartments
Apartments in Corfu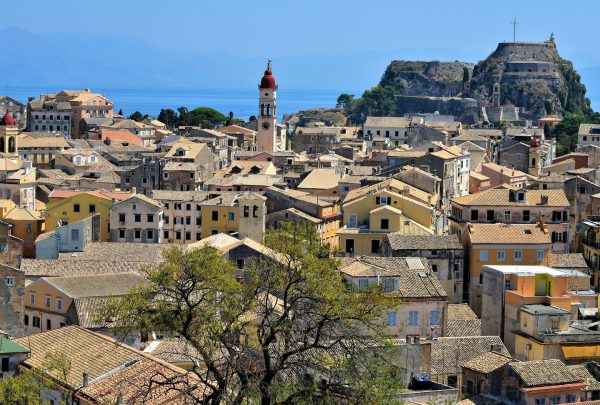 In addition to hotels, you can find plenty of apartments. Below are a few of those.
Green Corner Apartments
Dolphin Apartments
Agrili Studios
Marilena Apartments
Chandris Apartments
Camping in Corfu
There are many camping sites on the island. Below are a few places you can enjoy camping during your visit.
Paleokastritsa camping
Dionysus camping
Corfu City Details
Maps
The map is available through this link.
Go Around Corfu
Corfu has two different bus types: blue buses that go small distances near Corfu Town and green buses that travel farther throughout the island. The blue buses often travel from San Rocco Plaza in Corfu Town to the port, Kanoni, Mandouki, Benitses, Achillion, Gouvia, and Kontokali.
The Corfu port is not far from the main bus terminal for the green buses. These buses run routes to practically all the island's settlement island's aches, including Paleokastritsa, Lefkimi, Acharavi, Roda, Messongi, and Pelekas.
You can learn more about the timetables and routes of the blue buses on this link and for green buses.
Taxis and Private Transfers
For example, a taxi may be more expensive than buses, but it will undoubtedly provide a quick and convenient way to get where you're going. You have many taxis around the port, the airport, and other key locations in Corfu.
Car and Motorbike Rentals
You may go at your leisure and visit the island's most remotisland'swith a car or motorcycle! If you don't have a car, don't one for your sightseeing excursions is a great option! Plan, especially during the busiest times.
Water taxis can transfer you quickly to almost any place around Corfu.
Sea buses run services to the Diapontian Islands, commonly known as the Othonoi islands, from Town, Sidari, and Agios Stefanos. Moreover, a few boats leave Corfu's Old Port to Corfu'she Vidos Islet and the port of Paleokastritsa for close-by beaches.
You may see horse-drawn carriages in Corfu Town, mostly around Spianda Plaza. These horse-drawn carriages take you on a tour of Corfu's Old Town.
There is a tourist train that leaves Spianda Square in Corfu Town. It travels in a circle around Corfu's Old Town, beCorfu'sntinuing up to Kanoni, and along Garitsa Bay.
---
With all these exciting facts, we invite you to explore Corfu and feel the charming island.
People also viewed: