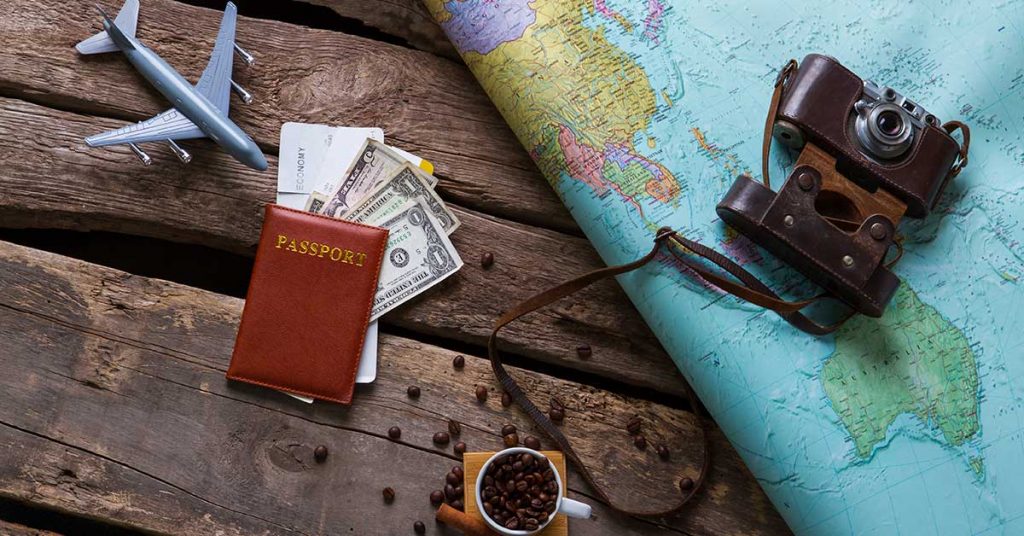 Traveling has become one of the significant activities in human life. Many people travel from one country to another as it is their hobby and also traveling is some people's part of their job or business. Making Travel insurance a must-get.
Due to the uncertainty, people have drawn their attention to purchasing travel insurance before they travel. However, some may wonder if it's worthwhile to buy it. The best answer is likely that it depends on how much you can stand to lose. You can decide whether to purchase travel insurance wisely if you know what it is and what it covers.
What is travel insurance?

This is specialized coverage for unexpected events during travel and is available in various ways. It can be purchased out-of-pocket or as a benefit through specific travel credit cards.
Travel insurance aims to protect from possible risks and financial losses. The dangers might range from minor discomforts like delayed luggage to severe problems like serious accidents or illnesses.
Travel insurance reimburses you for expenses incurred before and during your journey due to unforeseen circumstances.
Many firms that sell tickets or travel packages offer their customers the chance to buy travel insurance, commonly known as traveler's insurance. Some travel insurance policies cover loss or damage to baggage, rented vehicles, and even ransom payments.
Why do you need travel insurance?
Travel insurance is for more than just expensive vacations, not for simply overseas travel or not just for long trips. Every journey should have travel insurance since you never know what could occur while away from home.
So, the following reasons show the necessity of this;
You don't want to lose all your money if you have to cancel your trip
Accidents can happen while traveling
Your health insurance probably won't work overseas
Medical evacuations can be really expensive
A lost bag can ruin your trip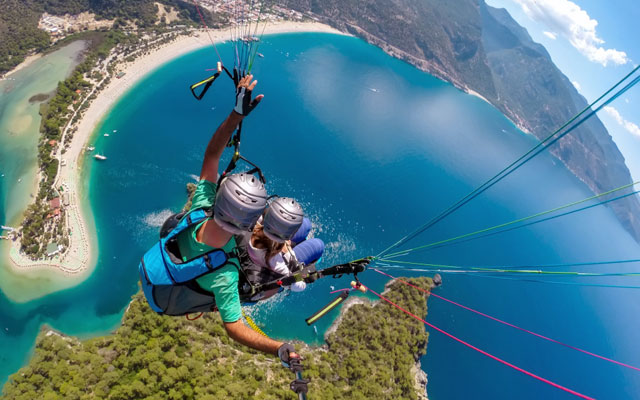 What are the forms of travel insurance?
Travel insurance is frequently offered as a bundle deal and covers a variety of situations. Trip cancellation or interruption, baggage and personal effects, medical expenditure, and accidental death or flight accident are the four primary forms of travel insurance.
Emergency services like replacing lost passports, helping with money wires, and rebooking delayed flights are frequently included in the coverage. Additionally, some travel insurance packages may protect expenses that are refundable in other ways or duplicate existing coverage from different carriers.
What are the coverages?
Trip cancellation or Interruption Coverage
An unexpected event, like a travel company going out of business, you being sick, your family member passing away, or a weather-related issue, could compel you to cancel your trip before you can even finish packing for your trip. In some instances, pre-paid, non-refundable travel expenses will be reimbursed by travel insurance that includes trip cancellation coverage.
Furthermore, the policy's trip cancellation option will often compensate you for the portion of the trip you didn't utilize if you, a family member, or a travel partner become sick or hurt while on the road. Even if you, a family member or a travel partner passes away while on the road, the trip cancellation benefit can still apply.
When paying more for your trip upfront than you are comfortable losing, canceling is advantageous. Travel insurance will only cover the nonrefundable. A refundable plane ticket also doesn't require protection.
Injury or sickness coverage
When your regular health insurance does not cover medical costs overseas, this can help. Most health insurance policies don't offer complete coverage abroad, and some do not provide a range, including Medicare. If you get sick or hurt before or during your trip, travel insurance covers the costs of your medical care and regular health insurance.
Baggage and Personal Effects Coverage
Personal items lost, stolen, or destroyed while traveling are covered under baggage and personal effects coverage. It covers protection on the way to and from a location. Most transporters, including airlines, compensate travelers if their fault results in lost or damaged baggage. The amount of reimbursement can, however, be subject to restrictions. Therefore, coverage for personal goods and bags adds another level of security.
Accidental Death and Flight Accident Coverage
Accidental death and flight accident coverage benefits surviving beneficiaries if an accident causes the traveler's death, permanent disability, or severe injury. Flying accident insurance covers accidents and fatalities during flights on a certified commercial airliner. There will be some general exclusions, such as death from a drug overdose, illness-related death, etc.
If you currently have life insurance, accidental death coverage might not be required. However, the advantages provided by your travel insurance policy may exceed those offered by your life insurance, leaving your beneficiaries with more money.
Travel delay coverage
Many travelers dislike delays in their travels when a flight is delayed for a cause specified in your policy, such as inclement weather or a technical issue.
The travel delay benefit may also pay for your restaurant and lodging costs, be reimbursed when you return home or catch up to your destination, or even pay for any pre-paid, non-refundable trip charges you don't utilize.
Flight cancellations coverage
Usually, this often covers cancellations from adverse weather, such as storms and blizzards. However, given that airline cancellations are frequently increasing for several causes and issues, purchasing this for flight cancellations might be worthwhile.
If the cause of the cancellation is not covered, travel insurance for flight cancellations can compensate for your lost, non-refundable trip expenditures.
Comprehensive coverage
When people think of trip insurance, they typically picture this type of policy. The comprehensive coverage typically covers lost luggage, delays, cancellations due to illness or death, and some emergency medical expenses.
What might this not cover?
In general, travel insurance doesn't cover losses brought on by factors and events under your control. It protects your travel investment if unanticipated events interfere with your plans.
For example, trip cancellation benefits are only applicable if you have to cancel for the reasons specified in your policy, which are unavoidable circumstances beyond your control. Therefore, if you decide not to go on your trip, you cannot make a typical trip cancellation insurance claim.
You may believe that your purchased travel insurance covers any loss, discomfort, illness, or injury you incur while traveling. However, it's crucial to read your policy like with any insurance.
There is a lengthy list of exclusions from travel insurance, some of which may surprise you. You need to be aware of the critical exclusions because travel has gotten more difficult recently.
The followings are some of the scenarios that are not covered by travel insurance;
Fear of Travel Due to a Pandemic, Outbreak, or Other Reason
natural disasters that start before you get travel insurance
Doesn't Always Cover Last-Minute Changes
Pre-existing Medical Conditions
A Normal Pregnancy
Activities Involving Alcohol or Drug Use
Risky sports and activities are frequently not covered by travel insurance
Dangerous or Illegal Activities
Anything Not Well Documented
Please read the fine print to understand the cancellation policy and any coverage limits or exclusions before you purchase this.
How much does this cost?
The cost of travel insurance is mainly determined by the trip's price and the age of the traveler. A 30 to 35 years old person may anticipate that it will increase the trip cost by 3% to 5%, while a 55 to 60 years old person might spend around 10%. Protecting your investment in a honeymoon or a lifetime trip may be a minor price to pay.
What if you want to change your coverage?
You have a certain amount of time to decide if the package meets your needs, and you can get a complete refund (perhaps deduct a small administrative cost) if you do so soon after purchasing it. This allows you to carefully read the coverage and confirm that it offers what you need. Usually, the period lasts between 10 and 15 days. It's best to know exactly what the policy covers and how claims are processed in advance, just in case you need to submit a claim.
When is not necessary?
You usually don't need it if you're not paying significant non-refundable trip deposits or if your health insurance will cover where you're going.
If you are going on a cheap domestic or business trip, you also don't need it.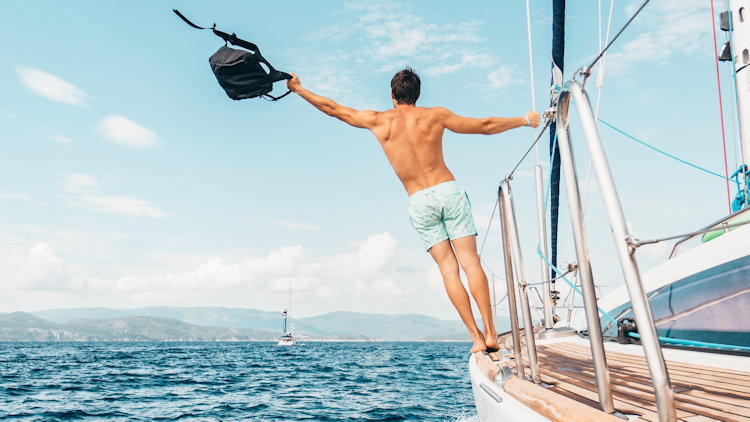 Final Thoughts…….
This guide will help you to get a clear picture of travel insurance and its importance. If you are a travel lover or planning a lifetime trip, it's better to know about this.
So, I hope you have a great time on your travel!
Check more traveling tips below: