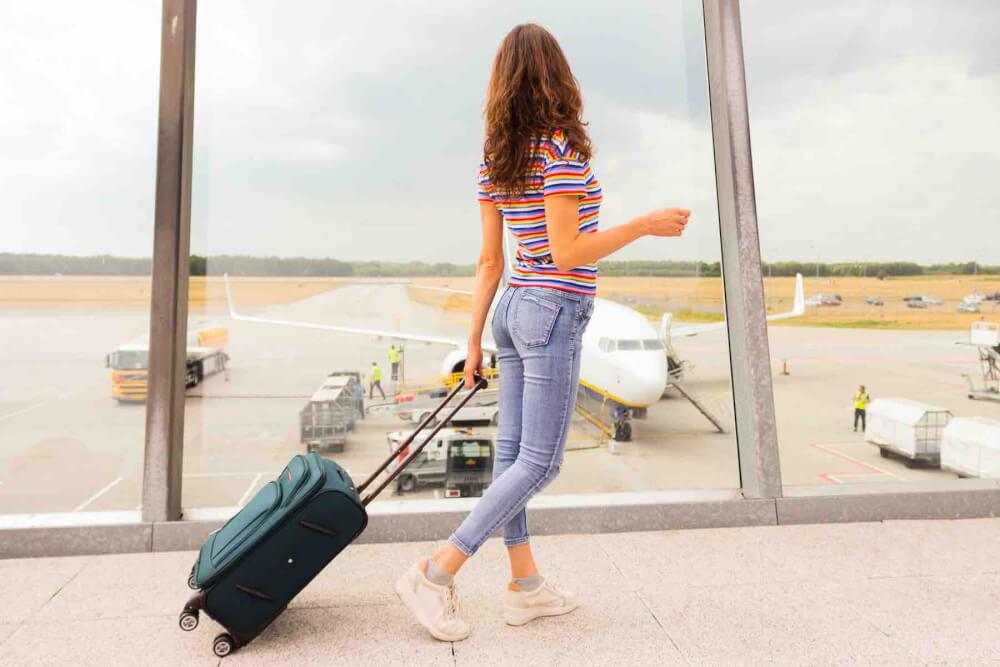 Travel means a lot for women who love to have more than a routine lifestyle. So, many women plan to spend their weekends or vacation as solo travel, girls' trip, romantic weekend getaways, or family trip. To get the maximum out of the trip, many people plan their trip from having the best destination to comfortable traveling solutions. But most of them never notice how a travel bag can mess up their journey. Of course, many travel issues can happen during your travel, which causes inconvenience. Some of them occur due to not having a better travel bag. So, while planning your trip, you should select the best travel bags for women to make your travel comfy.
It is wise to have a travel bag which is matched your travel needs. Many people have one or two travel bags for any kind of travel. Therefore, when buying a travel bag, you must consider all your requirements, budget, and preferred style.
When you are going to buy a travel bag, try to select one considering the following criteria;
Size & capacity
Durability
Security
The material of the travel bag
Handles
Lockable zippers
Compartments of the bag
It is difficult to buy travel bags for each and every travel. So, purchasing one bag that can cover your many travel options is better.
So many travel bag options in the market can be categorized into several types. Let's check out the best travel bags for women;
The best hard-side luggage
Bẻis The 29-Inch Rolling Spinner Suitcase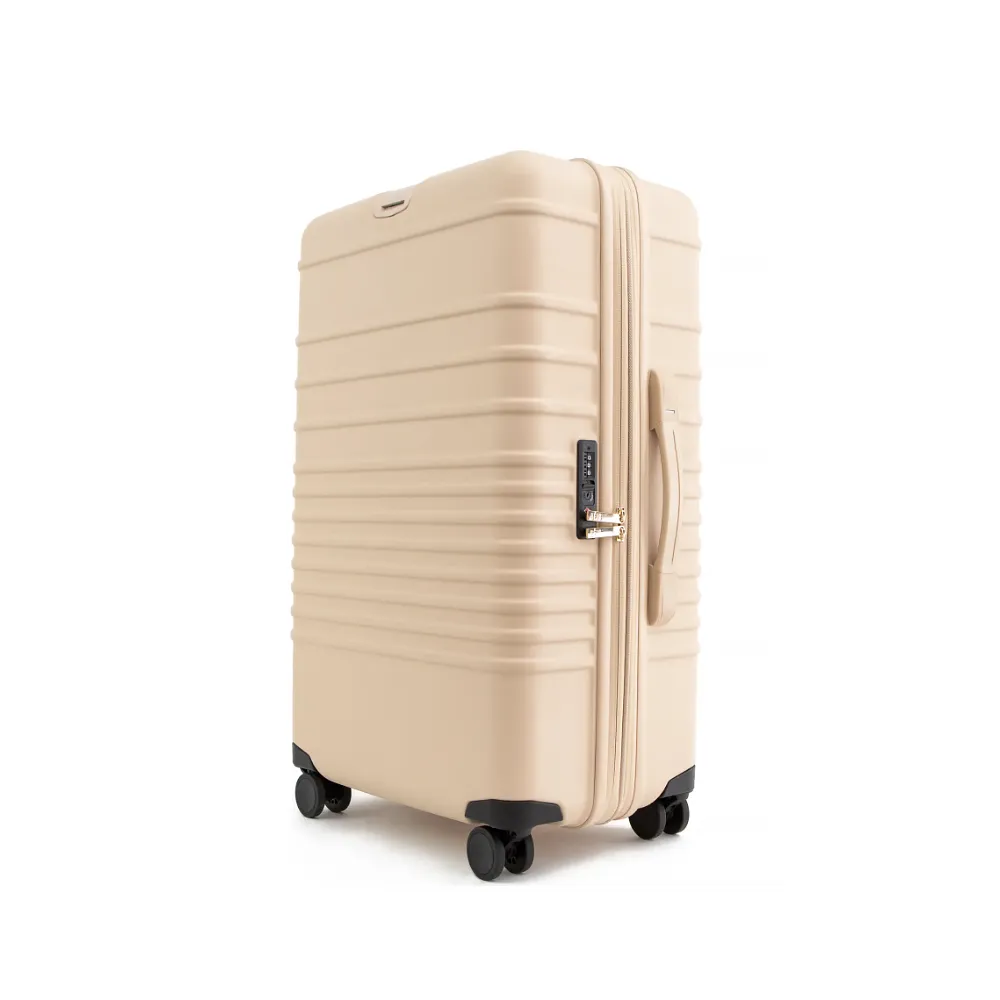 Good Points
This is one of the most functional suitcases on the market.
Multiple pockets and organizers of this luggage are handy.
A built-in TSA lock, a laundry, and a shoe bag are included.
An ergonomic handle is there for easy lugging.
Also, a built-in weight indicator shows if the bag is overweight.
Away The Carry-On Flex
Good Points
Generally, Away's luggage suit for your travel bag requirement.
This luggage has an expandable feature to ensure extra storage capacity apart from other standard features of Away.
Away The Bigger Carry-On with Pocket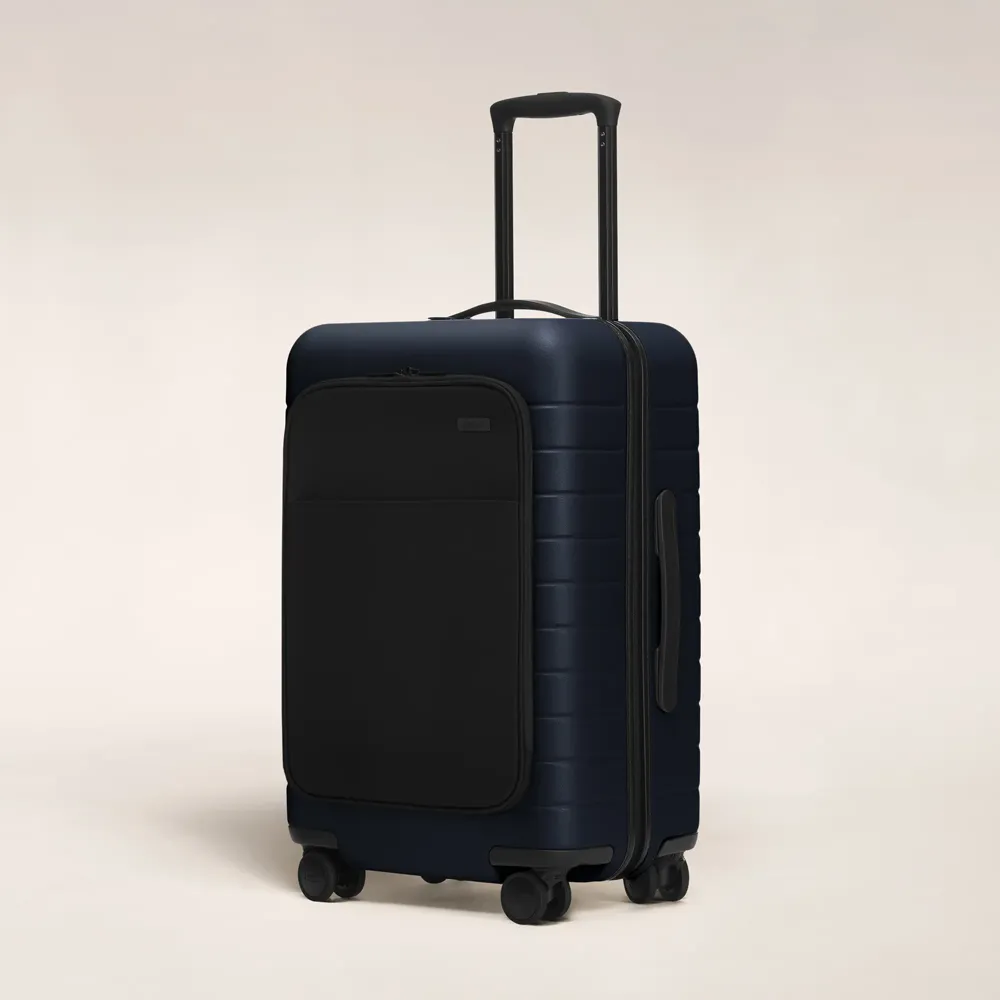 Good Points
The quality of Away luggage is exceptional.
This luggage has a water-resistant front pocket, perfect for easy access to travel documents and boarding passes.
Also, this front pocket can hold a 15-inch laptop.
This luggage has a removable, washable lining and a hidden laundry bag.
The best soft-side luggage
Hartmann Ration 2 Global Carry-On Expandable Spinner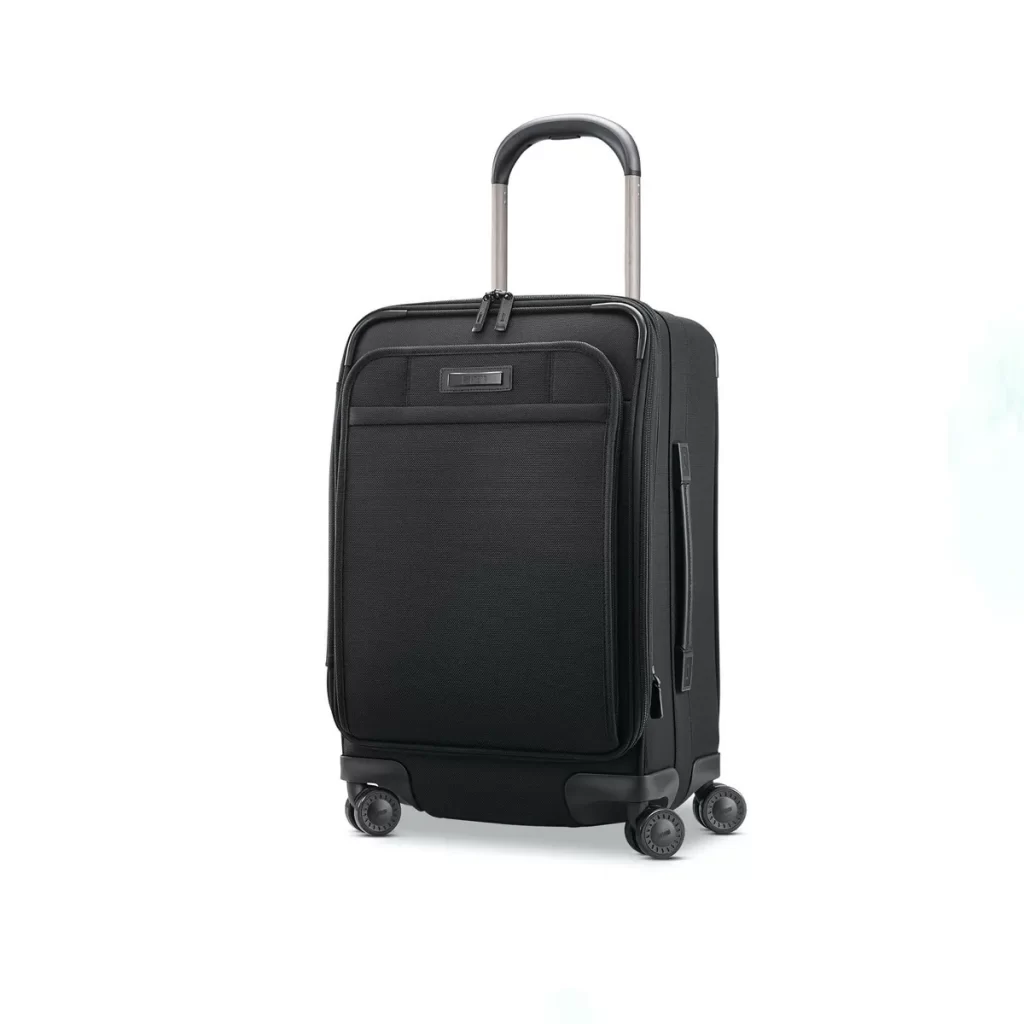 Good Points
This is a technologically- advanced Hartmann Carry-on luggage.
The flexibility of this luggage is highly recommended.
There are pockets for reading material and documents.
This bag has padded, trifold garment suitors for keeping formalwear or business outfits tidy and pressed.
Also, it includes built-in USB ports, which you can use to charge your gadgets while traveling.
LuggageWorks Stealth Premier 22″ 737 Rolling Bag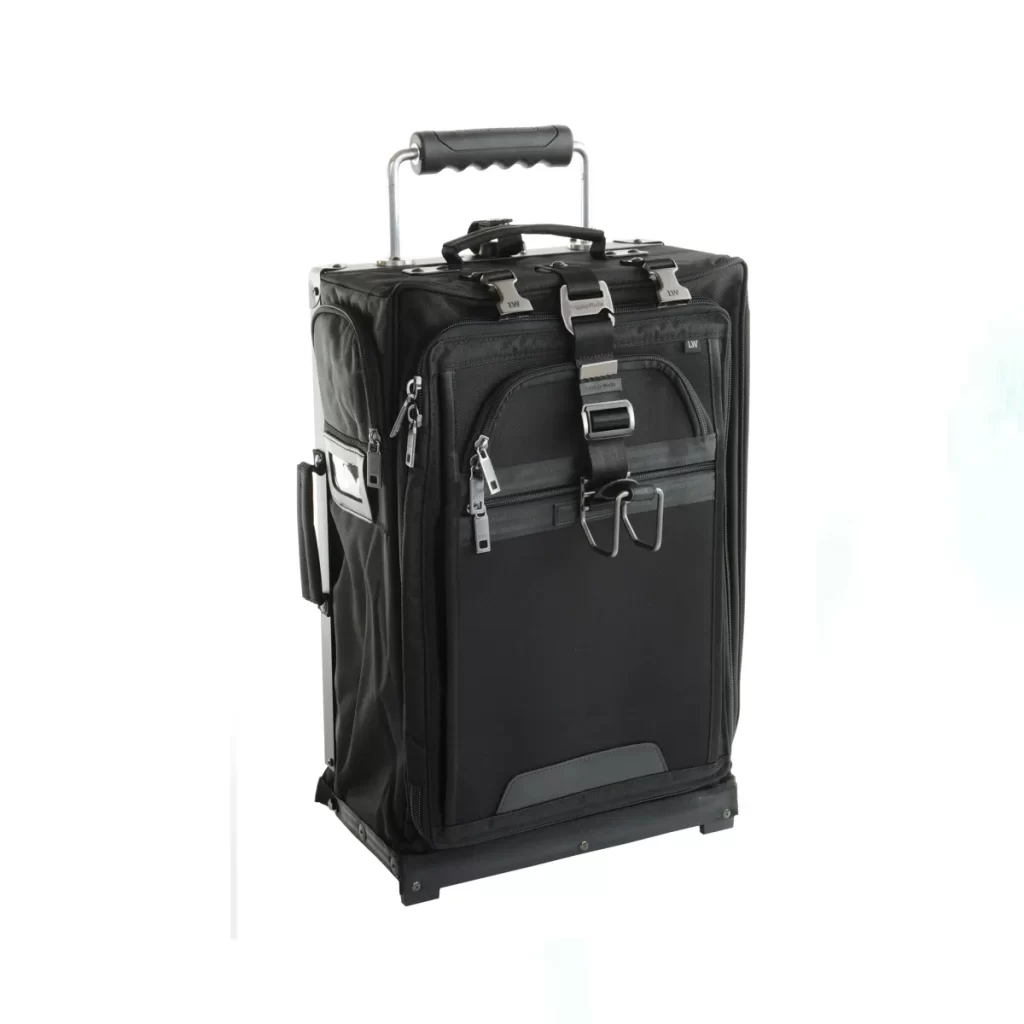 Good Points
This is an exceptional example of durable luggage.
Many flight attendants choose this type of luggage due to its durability.
Security and functions of the luggage are also desirable.
Tumi International Expandable 4-Wheeled Carry-On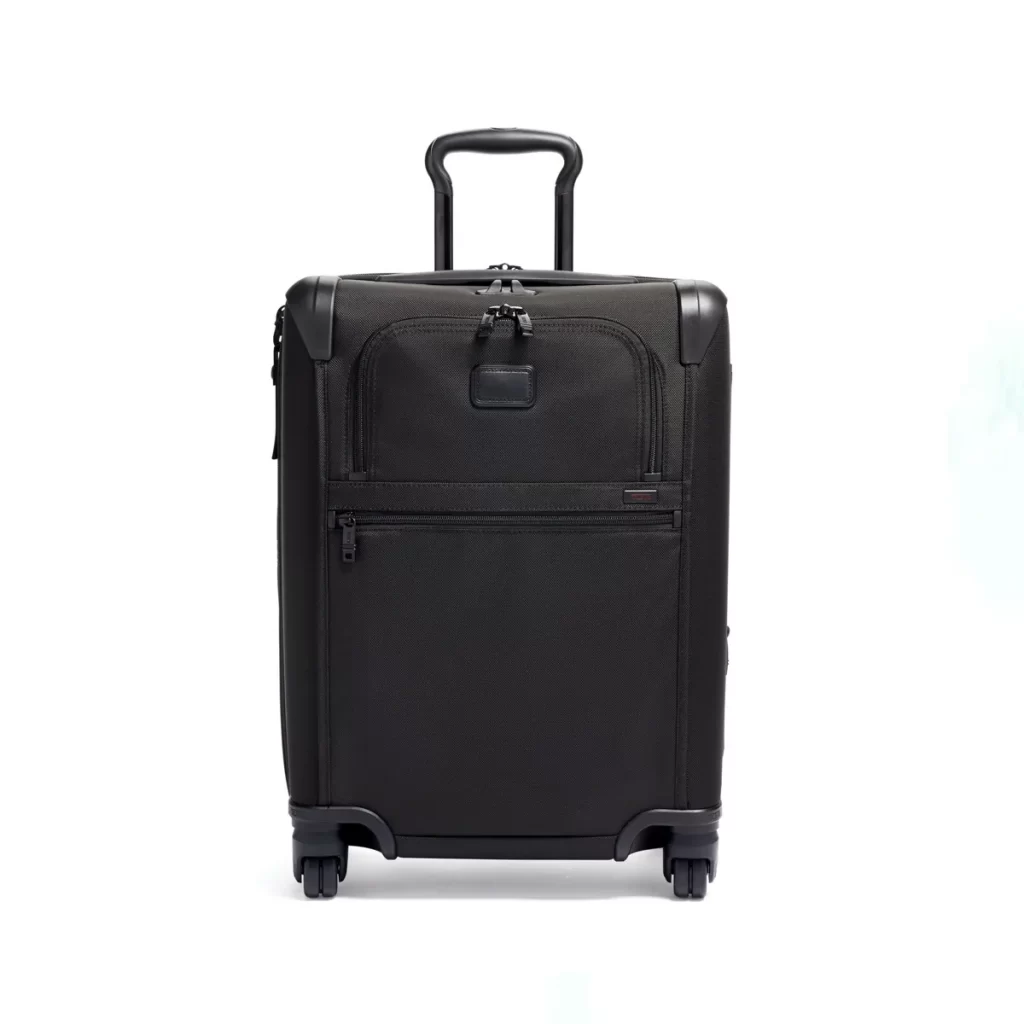 Good Points
This is another favorite brand of travelers who consider "extremely resistant and durable bags."
Tumi company offers worldwide support anytime, anywhere, just in case it breaks.
This bag has almost all the options for vacationers and is widespread.
The best backpacks for women
Tortuga Travel Backpack
Good Points
This backpack is a one-bag solution for carry-on travelers.
There are adjustable straps for tall and petite women.
The padded straps and back give you comfort during travel.
It is made of water-resistant fabric.
This backpack has a lifetime worldwide warranty.
Asenlin 40L Backpack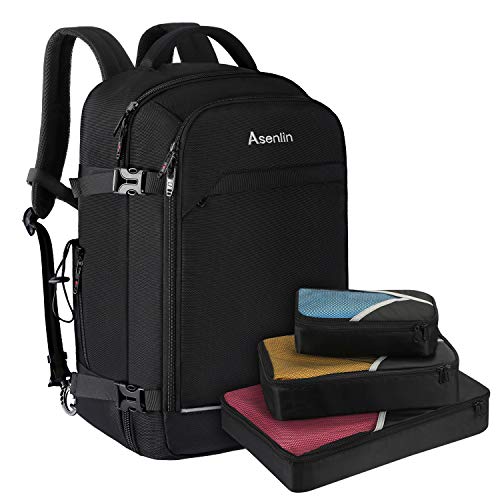 Good Points
This is a versatile backpack that can convert into a suitcase
This bak pack suits for both work and travel
It has many pockets and there are three additional pouches
A designated laptop space in the backpack and tuckable straps are available.
Vancropak Travel Backpack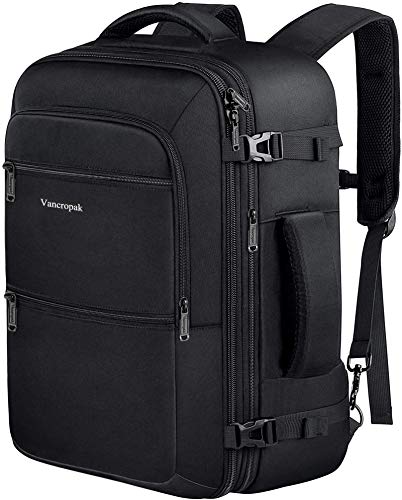 Good Points
This backpack has top-notch storage and durability.
It is excellent for a light getaway.
This backpack can convert into a suitcase.
It is comfortable to carry and suits for air travel.
The best duffle bags
Away The Large Everywhere Bag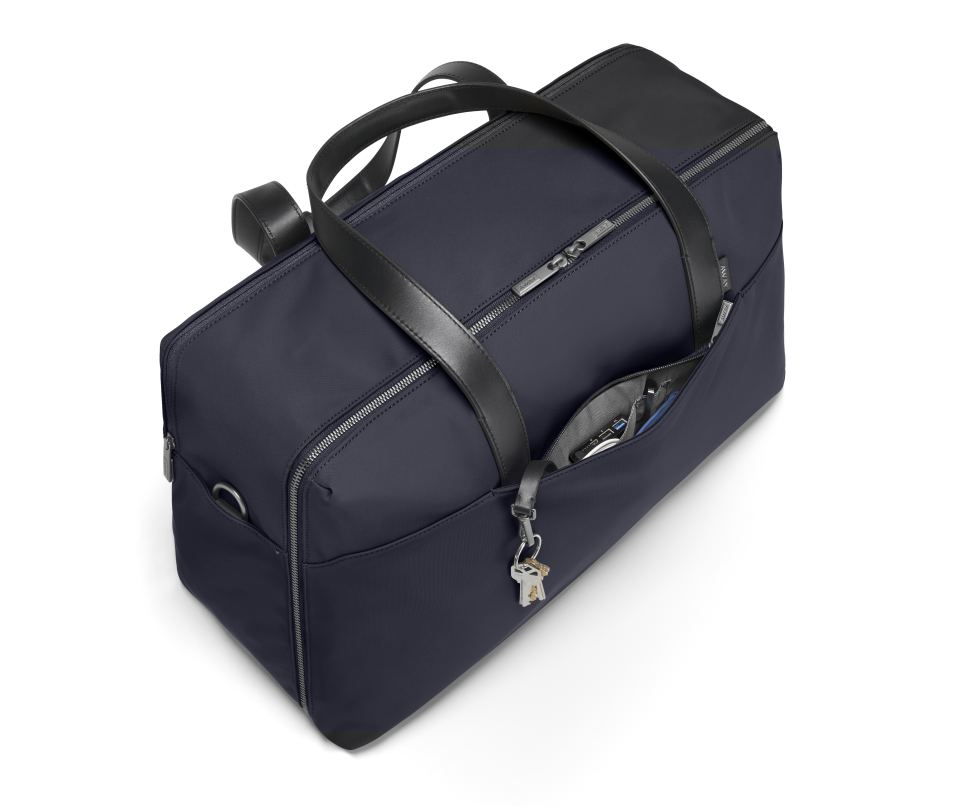 Good Points
This bag is ideal for weekend trips.
It has an interior organization system with roomy compartments, zipper clamshell and mesh pockets.
There is an exterior padded pocket that fits a 15-inch laptop.
Also, there is a trolley sleeve to secure a rolling suitcase, a water bottle pocket and a removable key clip.
This bag is easy to carry with sturdy top handles and detachable shoulder straps.
Dagne Dover Landon Extra Large Carryall Bag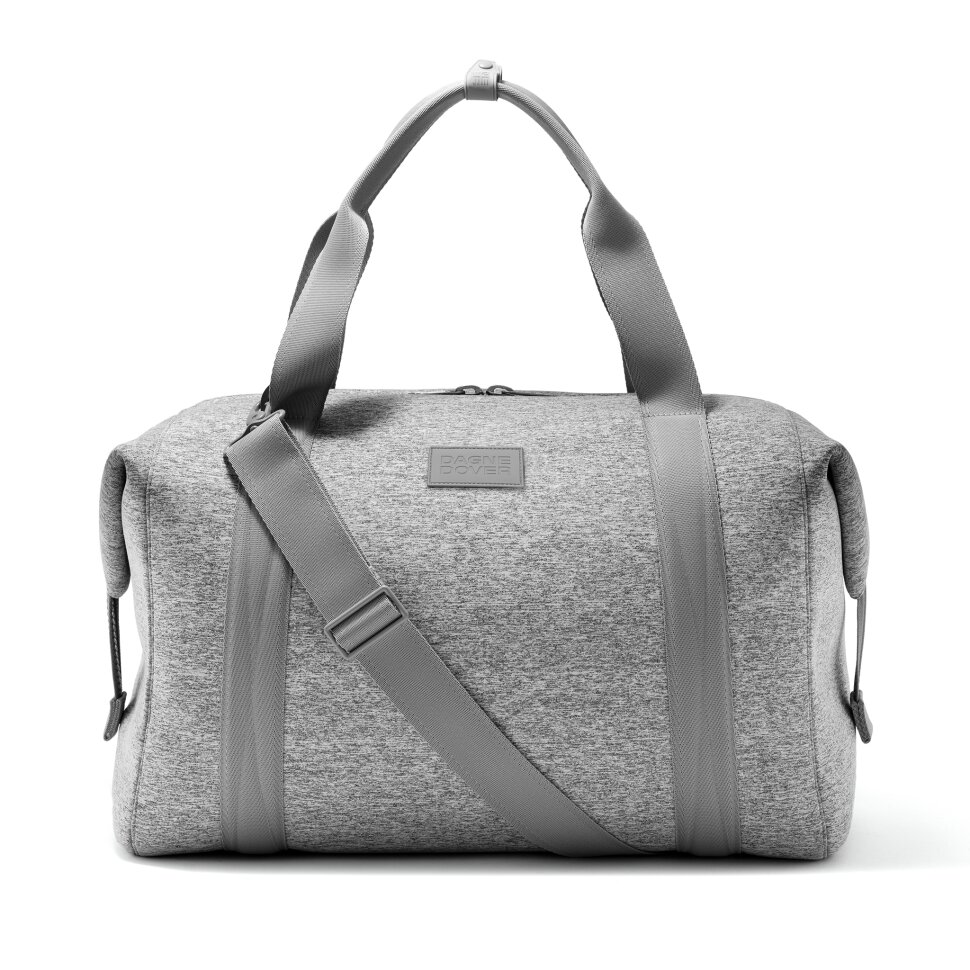 Good points
This is a study and stylish bag with lightweight construction and organization inside.
The material of this bag is premium neoprene which is shock-absorbent and water-resistant.
The interior of this bag includes two large mesh pockets, two side pockets, a laptop sleeve with zippered closure, a removable zip-top mesh pouch, and a shoe bag.
The bag has a removable crossbody strap, two top handles, and a neoprene trolley sleeve for carrying.
This is a sleek design bag with durable quality.
Mulberry Medium Clipper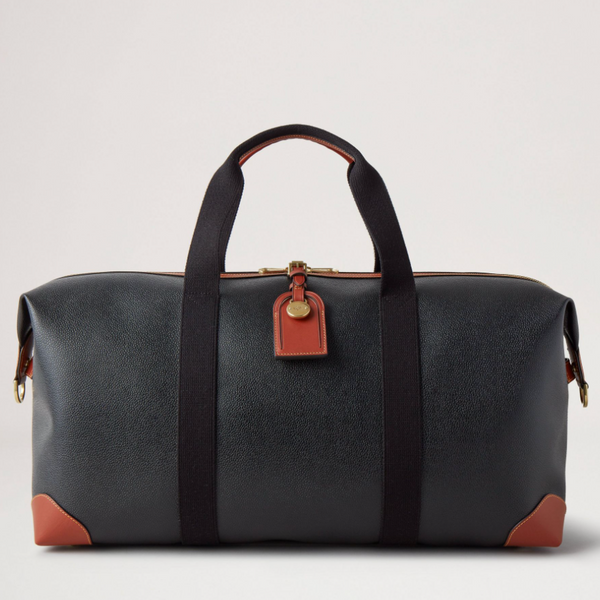 Good Points
This bag is made of high-quality materials with a textured eco-scotch grain body, brushed leather interior, and solid brass hardware.
The strap is detachable and adjustable to handhold or to wear across the body.
A leather pouch has a hidden padlock to keep the belongings secure.
Final Thoughts
These are some of the best travel bags for women among the various products on the market. Now you can easily select your travel bag that matches your preference, requirement, and budget, as you have a clear picture of the best travel bags.
Check now for more tips for your travels: