Even though there are no strict rules about what outfits to wear like there are in some Arab countries, some people might think that it doesn't matter how you dress in Sri Lanka. But people who live there think it's very rude when tourists wear short skirts and tank tops. You'll stand out from the other people.
Foreigners who respect their culture and traditions will get much help and respect. You can wear vacation clothes at the beach or at a hotel. No one will say anything if you wear clothes that make you feel good. Only in public places should you pay more attention to what you wear. There are, of course, strict rules about how to dress in places like temples. Such areas should have rules about what to wear. When going to temples in Sri Lanka, you should wear a long skirt or trousers with a t-shirt, shirt, or blouse. When you wear a short dress, it should reach at least your knees. If you follow these rules, you will always be safe and will not commit any offense against any locals.
Sri Lanka Climate
Here's some information about the weather in Sri Lanka to help you pack for your trip, depending on when and where you plan to go:
Sri Lanka has two main times when it rains a lot. The first hit the island's southwest, and the second hit its northeast. Both things happen at different times of the year.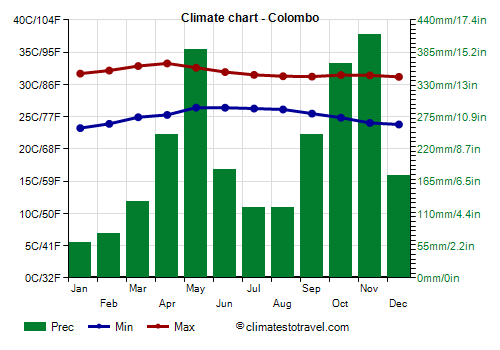 Southwest
The weather in the southwest of Sri Lanka is best from December to March, but you will be satisfied if you go there in October or November. Only a few hours a day, it rains here. There's plenty of time to surf in the morning and hang out at a cafe in the afternoon while the rain stops.
Northeast
The northeastern regions of Sri Lanka are open for good weather from April to September. August and September are usually the driest, making it the perfect time to visit Jaffna for culture or Trincomalee for some surf and water activities.
Central
March is the best time to visit Sri Lanka's Green Center. Ella Nuwara Eliya is beautiful right now. But don't worry if your trip doesn't land in March. You can still visit the hills and have a good time from January to April. There are places to go, like Sigiriya, Kandy, and Ella. Also, don't forget to check Galle, Sri Lanka.
What outfits to wear in Sri Lanka – hot weather
PANTS – Take three pairs of hiking pants, a couple of comfortable cotton or linen pants, and a pair of light jeans or everyday wear pants. Recommend Horizon Convertible for hiking, Kuhl Cabo pants for everyday use, and Freeflex Move for something extra comfortable.
SHORTS – Strictly at the beach. I love Horizn Shorts.
T-SHIRTS – Both short and long sleeves. Consider the Kuhl Sonaicon t-shirt, Kuhl Laurel icon shirt, and the Kuhl Acaciaicon and Kuhl Sona t-shirt icon.
UNDERWEAR – A sizeable comfortable t-shirt to use as a pajama; comfortable underwear and socks. You may want to bring a pair of hiking socks too. A sports bra and a normal one.
SWIMSUIT – In case you go to the beach or the pool.
PRETTY DRESS – Check out Kuhl dresses as they are comfortable and easy to wear, and with the right accessories, they can become genius. I love the Kandid Dressicon.
What outfits to wear in Sri Lanka – cold weather
SWEATER – Take a shirt or a microfleece.
RAIN JACKET OR PONCHO – This is what to wear in Sri Lanka when it rains. You may opt for the Kuhl Hydroflexicon rain jacket – it's comfortable enough to wear layers underneath in case it gets cold.
A LIGHT SCARF – You can use it when it is cold, or to cover your shoulders in holy sites.
What outfits to wear in Sri Lanka Beach Towns
This is where people are more casual about how they dress. Women can wear bathing suits on the beach, but it's polite to change into a sarong, cover-up, dress, or comfortable top and shorts when you leave the water to eat or walk along the main street in beach towns.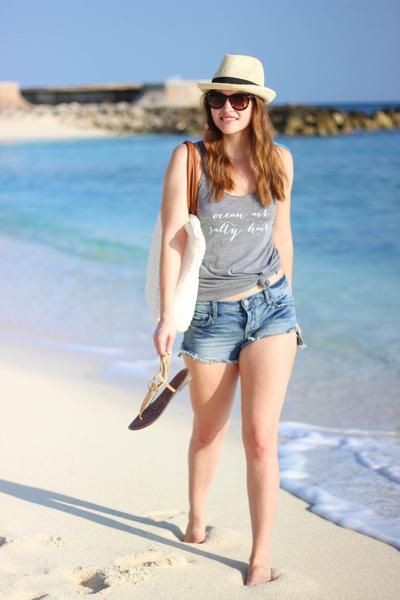 What to Wear in Sri Lanka Temples
Temples in Sri Lanka observe strict dress requirements. As a sign of respect for their religion, you will need to cover your knees and shoulders here. You should pack a saree for these events. Then you can tie it around your knees or shoulders or your waist. The best thing to wear for this event is a t-shirt dress or linen pants and a t-shirt that flows.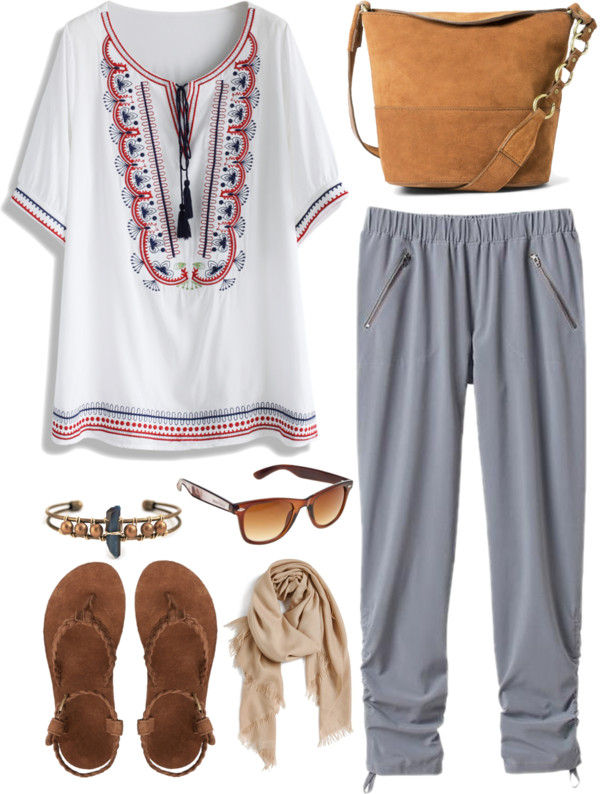 What to Wear in the Sri Lanka Central Hill Region
The hills of the Green Center will invite you to be more active than anywhere else in Sri Lanka. A good pair of athletic leggings and shoes are essential here and carry a light rain jacket. The weather in the mountains seemed to swing from morning to night. During the day, walking on top of Little Adams at the falls is very hot but quite cold and damp in the morning when going from Nuwara Eliya to Horton.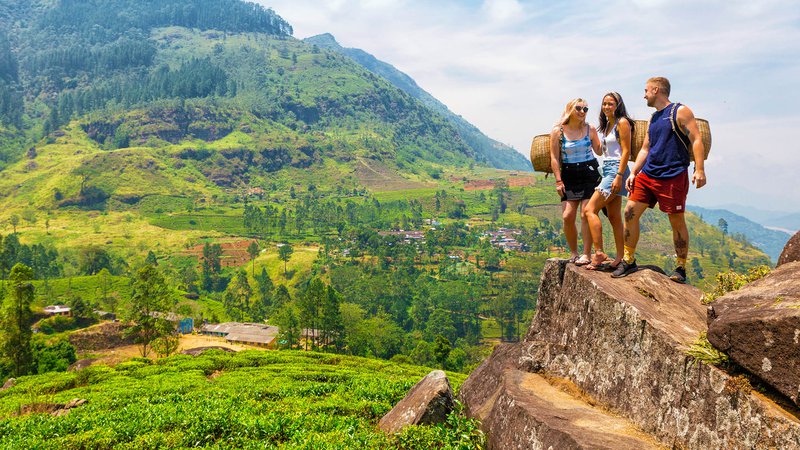 Sri Lanka Packing List: The Clothes
Sri Lanka has everything from green peaks for trekking, cities for culture, beaches to relax and surf, etc. You name it. This means that when packing for Sri Lanka, you only need to fill what you need and wash it on the way, or you'll end up with too much stuff.
Here are suggestions on what clothes you need for your trip.
Sandals + Water Shoes
Closed Toe Walking and Hiking Shoes
If you're an experienced hiker who wants to explore the many rugged peaks around the falls, you might need a sturdy shoe, but Little Adam's Peak and Ella are easy hikes that don't require anything special.
Light Rain Jacket
Mornings will be wet and cool in the green center of Sri Lanka, in places like Nuwara Eliya and Ella. If you want to hike in this part of the country, you need a light raincoat.
Linen Pants
Most of the time on the trip, linen trousers are comfortable, but not when hiking to the falls. When it's hot and humid in the tropics, you want to wear something light and airy. These trousers are great for going from the beach to a temple in Sri Lanka.
Athletic Leggings
Bring a good pair of athletic leggings with you if you plan to climb Little Adam's Peak or Ella Rock in the hilly parts of Sri Lanka.
Lightweight Shorts
You should wear light shorts if you want to spend all day at the beach and go to a few cafes. Weligama and Mirissa are just average beach towns on the south coast of Sri Lanka, so I recommend shorts.
Sundress or Coverup
A lightweight mid-length sundress or cover-up is an essential packing item on your Sri Lanka tour. Perfect when you come back from fun in the waves. Choose one with short sleeves to cover the shoulders according to local customs.
Cotton T-shirts
Long Sleeved Shirt or Light Sweater
Most mornings and evenings in the area, you'll want to wear a light jumper with a long-sleeved shirt or a raincoat since it's cool in Sri Lanka's green core.
Conclusion
For many years, Sri Lanka has been regarded as a travel destination that simply cannot be missed, so don't ruin it by bringing the wrong outfits. While you take in the breathtaking scenery of this island, you can stay in one of the island's many five-star hotels, which are known for their high standards of comfort, cleanliness, and security. You may find places to stay anywhere on the island, ranging from those that are pretty pricey to those very cheap, like hostels.
Check more useful blogs now: