Galle: Explore the true beauty of Sri Lanka
Historically, Point de Galle is a port and city in Sri Lanka on a huge harbor on the island's southern coast. Found Point de Galle as a port and city in Sri Lanka on a huge harbor on the island's southern coast in the 13th century and possibly earlier. During the Portuguese occupation (1507–c. 1640) made it the island's main port.. It was the island capital under Dutch authority until 1656, when Colombo took its place. The rise of Colombo's port in the second part of the nineteenth century caused Galle's decline, but congestion at Colombo has prompted shipping to be diverted to Galle.
The city is located 65 miles (105 kilometers) southeast of Colombo and has adequate road and rail links. There is a cement factory there. In 1988, UNESCO designated the city's historic district, including a fort and other colonial-era structures, as a World Heritage site. A massive tsunami generated by a powerful earthquake in the Indian Ocean near Indonesia in December 2004 destroyed or severely damaged much of Galle. Pop. (2001) 90,270; (2012) 86,333.
HOW TO GET TO SRI LANKA
You can only travel to Sri Lanka by plane with Sri Lankan Airlines. There are no ferries connecting India and its neighboring nations.

HOW TO GET AROUND SRI LANKA
Visit most of the attractions in Sri Lanka by taking the bus, which is cheap, and you can pay the fare to the assistant driver. Take the scenic route by rail, such as Colombo – Kandy, Kandy – Ella, Ella – Nuwara Eliya, for a comfortable and relaxing journey, or hire a private driver, which roughly costs $200-350 USD for a week and an additional tip.
Domestic flights are also an option; Cinnamon Air Sri Lanka operates small 8-seater planes for picturesque flight pleasure! Don't forget to use the tuk-tuk in the city (negotiate the price before getting in!).
HOW TO GET TO GALLE
It is approximately 40 kilometers from Mirissa to Galle (a 1-hour drive). The distance between Colombo and Galle is approximately 125.5 kilometers, which takes approximately 2.5 hours by automobile.
Another alternative is to take the train from Colombo to Galle (and back again), which takes 2-4 hours, depending on your chosen service. Please visit here for the train timetable from Colombo to Galle.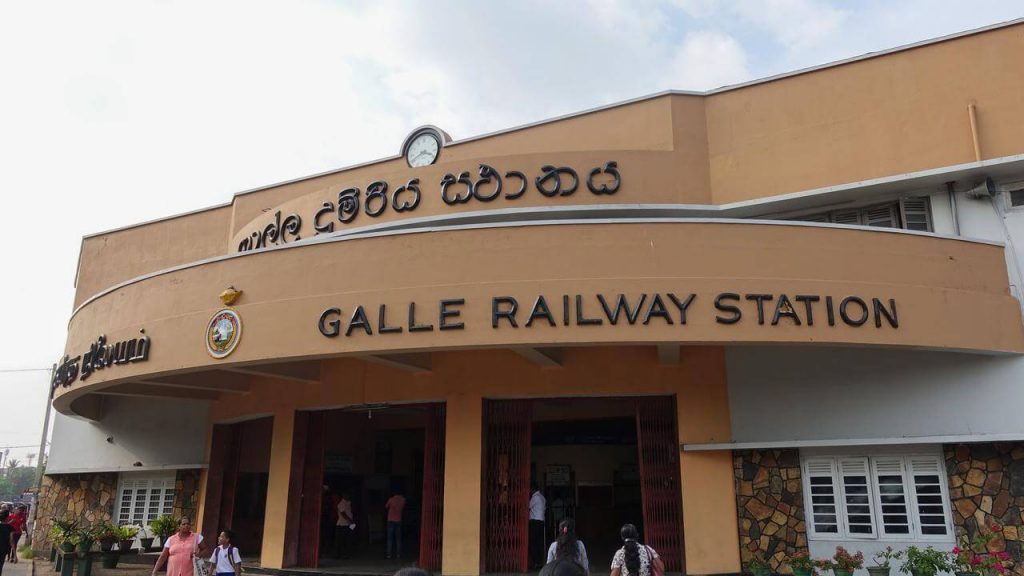 Galle Fort is near the Galle railway station, so that's super convenient!
BEST TIME TO VISIT SRI LANKA
Sri Lanka has warm weather throughout the year; however, the dry season lasts from April to October (mild temperatures and little rain). The rainy season lasts from November to March (high temperatures and humidity).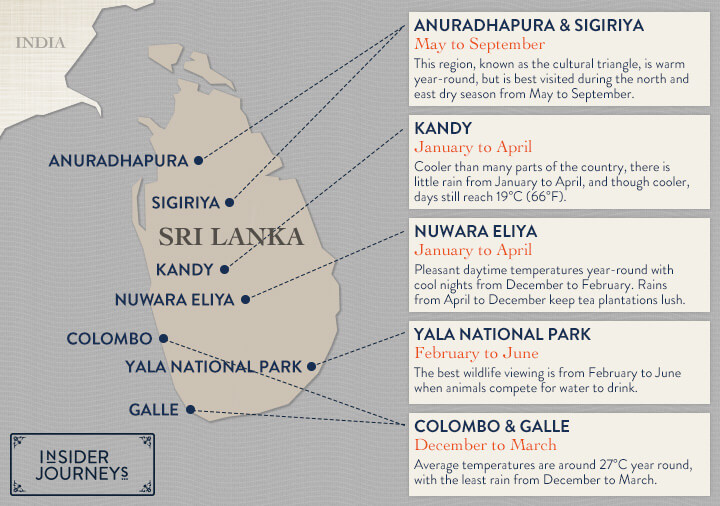 WHAT TO DO & SEE IN GALLE, SRI LANKA
Sea Turtles from Galle, Mahamodara
The ultimate highlight was releasing one of the day-old turtles into the sea. It costs a little more to get one for free, but it is worth a few more cents.
This farm rescues and rehabilitates injured turtles of diverse types before returning them to the sea. They also lay eggs in particular sand beds to maximize the number of turtles.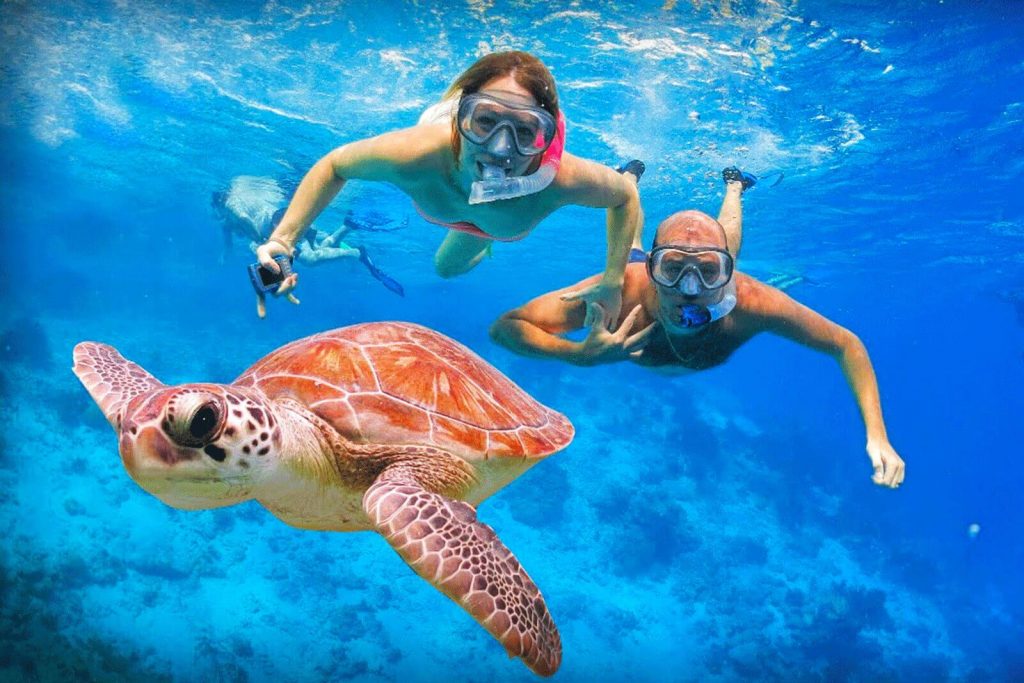 The guides lead each party through the numerous tanks, explaining each species in depth. If necessary, they can communicate in a variety of languages.
Yala Safari Day Trip
Yala Safari Day Trip is organized by Bentota Travel Mart (BTM) for the tourists who stay at Hikkaduwa, Rathgama, Galle, Unawatuna, Talpe, Koggala, Ahangama, Midigama, Weligama, Mirissa, and free pick-up & drop-off are included from these areas.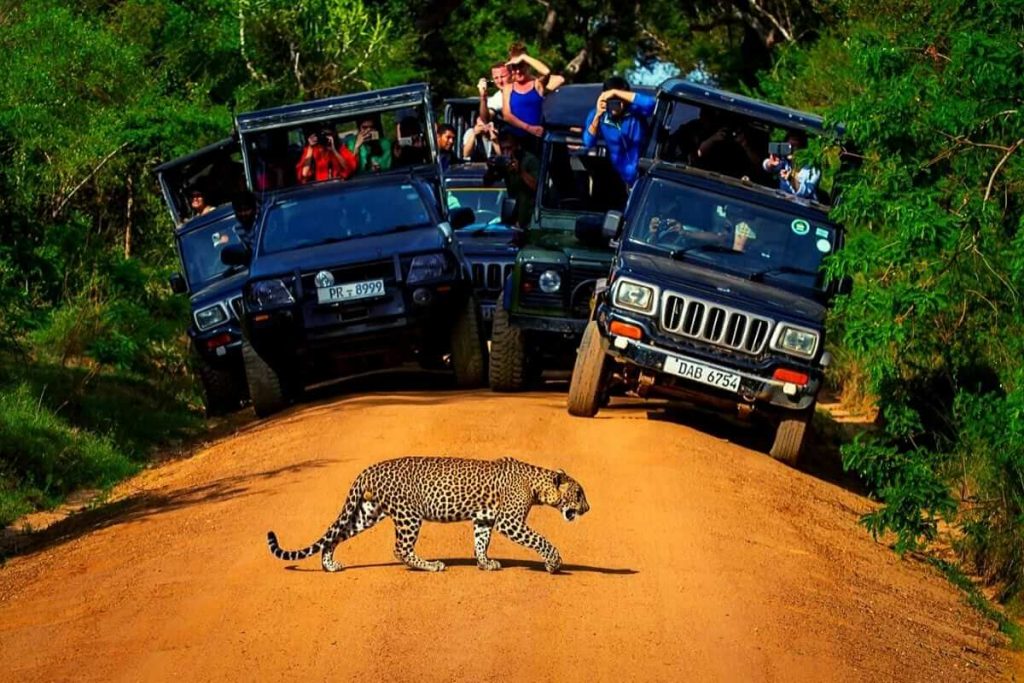 If you want to go on a wild safari and see leopards, bears, elephants, and other creatures, Yala National Park is the best and most well-known spot to do so. Yala wild safari is one of Sri Lanka's most popular day trips.
Key Points
 Tour Starts at 4.00 am for Morning Safari & 9.30 pm for Evening Safari from the pick-up point
 Free Pick-up & Drop-off
 Breakfast (Only for Morning Safari) & Lunch are included
 Private Transportation, Safari Jeep & all entry fees are included.
Whale Watching in Mirissa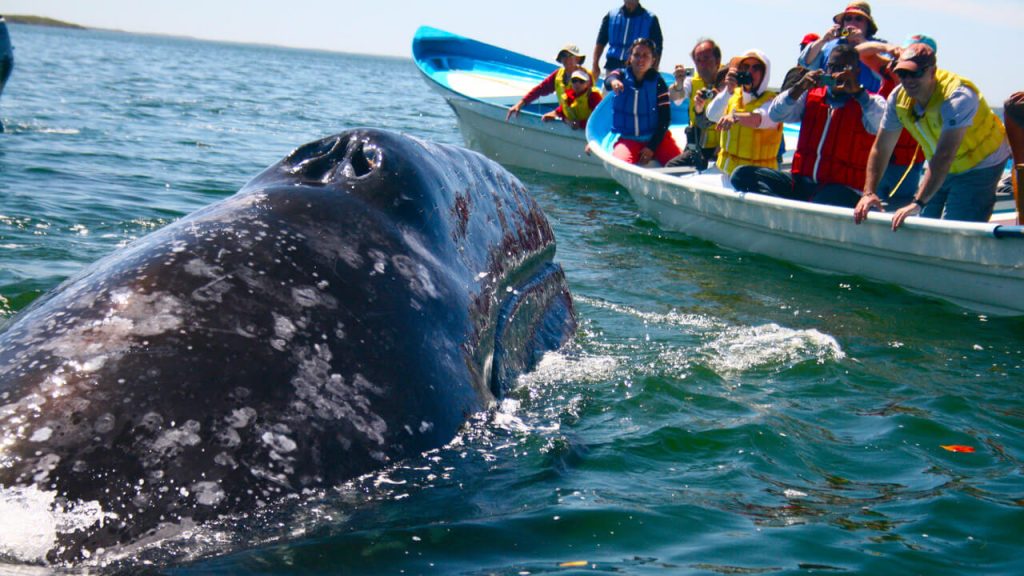 Whale and dolphin viewing has become one of Sri Lanka's most popular natural attractions. There have never been more safe possibilities to witness seafaring creatures thanks to government-authorized guides and lifeguards. Experience the ultra-secure passenger cruiser Blue Whales and see the largest species on the planet, Bryde's Whales, Sperm Whales, Killer Whales, and Fin Whales, on Whale Watching Adventure Trips. You can also see pods of friendly dolphins such as Common dolphins, Bottlenose dolphins, Spinner dolphins, Risso's dolphins, and striped dolphins happily somersaulting and dancing on the ocean waves. Flying fish, turtles, manta rays, and sharks are all possible sightings.
Kanneliya Rain Forest Tour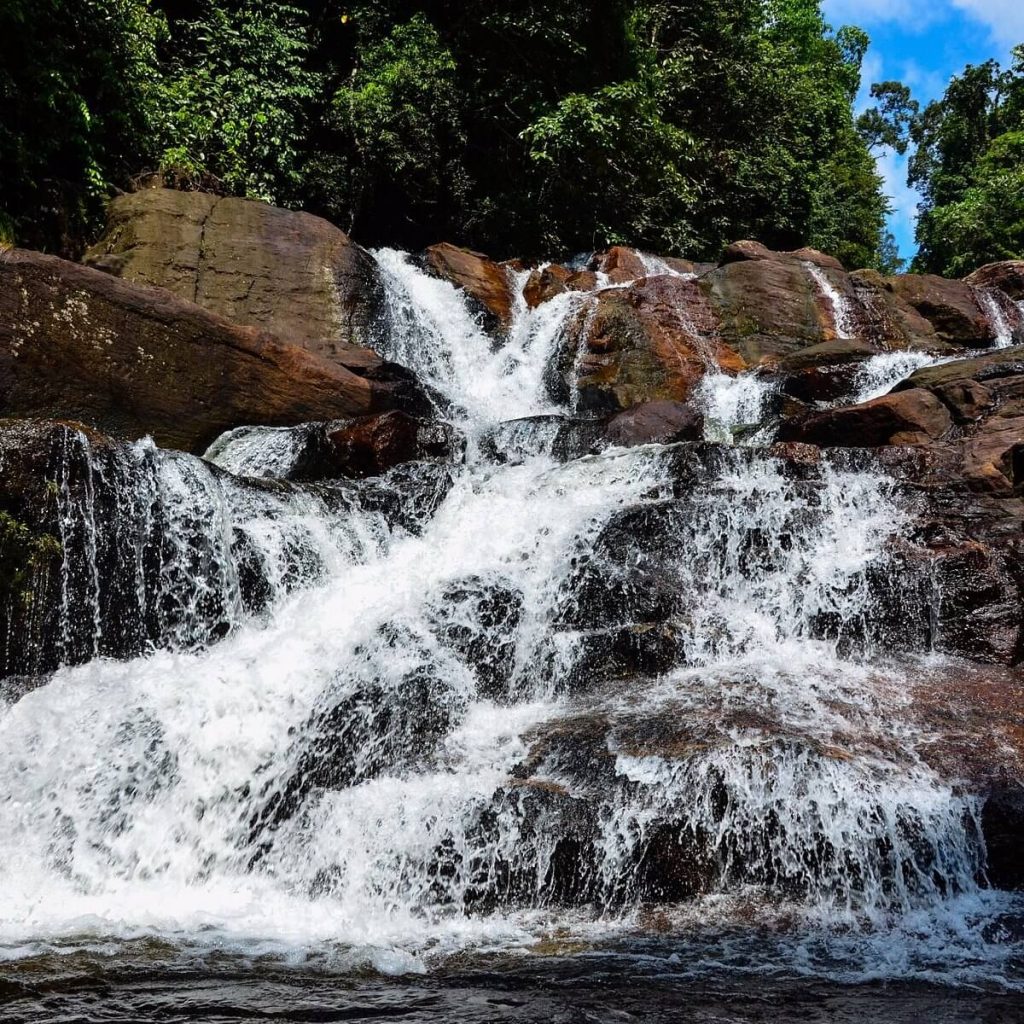 On this private tour of the Kanneliya Rainforest, you will learn firsthand about Sri Lanka's incredible biodiversity. Explore the UNESCO-listed biosphere reserve with a specialist guide, which is home to monkeys, snakes, chameleons, and a diverse diversity of bird species. Learn about the flora and wildlife through commentary customized to your interests, and take advantage of several opportunities to ask questions.
Jungle Beach-Unawatuna
Jungle Beach, one of the quietest beaches on the southern coast, is a beautiful stretch of golden sands from which to observe the majesty of Rumassala Hill on one side and the stunning Indian Ocean on the other. After a hike up Rumassala Hill, head to Jungle Beach to get rid of the humidity and heat. Wade and weave through dense jungle to reach the alluring turquoise seas and gorgeous sands.
GALLE INTERNATIONAL STADIUM
Galle International Ground is a cricket stadium in Galle, Sri Lanka, near Galle Fort and bordered by the Indian Ocean on two sides. Regarded as one of the most beautiful cricket grounds in the world and known as 'The Esplanade' before upgrading it to international cricket standards. It serves as the home ground of the Galle Cricket Club and is regarded as one of the most fortunate for the Sri Lankan national cricket team.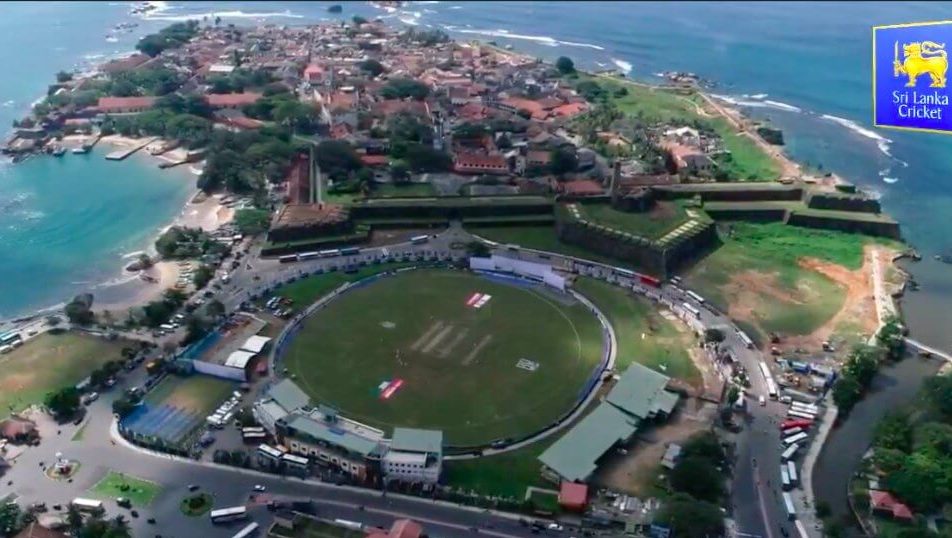 The ground was created in 1876 as a racetrack. There was no permanent pavilion until 1892, when a 'great stand' was built on the idea of P. A. Templer, Secretary of the Galle Municipal Council at the time. Racing eventually stopped, and the ground was mostly utilized for cricket matches rather than races.
The ground was later renovated to international cricket standards, becoming Sri Lanka's sixth international cricket stadium capable of hosting Test matches.
GALLE DUTCH FORT
Galle was everyone's favorite of all the places visited along Sri Lanka's south coast! One day in Gale Fort was insufficient to appreciate it, but we've included some tips from fellow travelers in this article to give you additional options if you want to stay a little longer!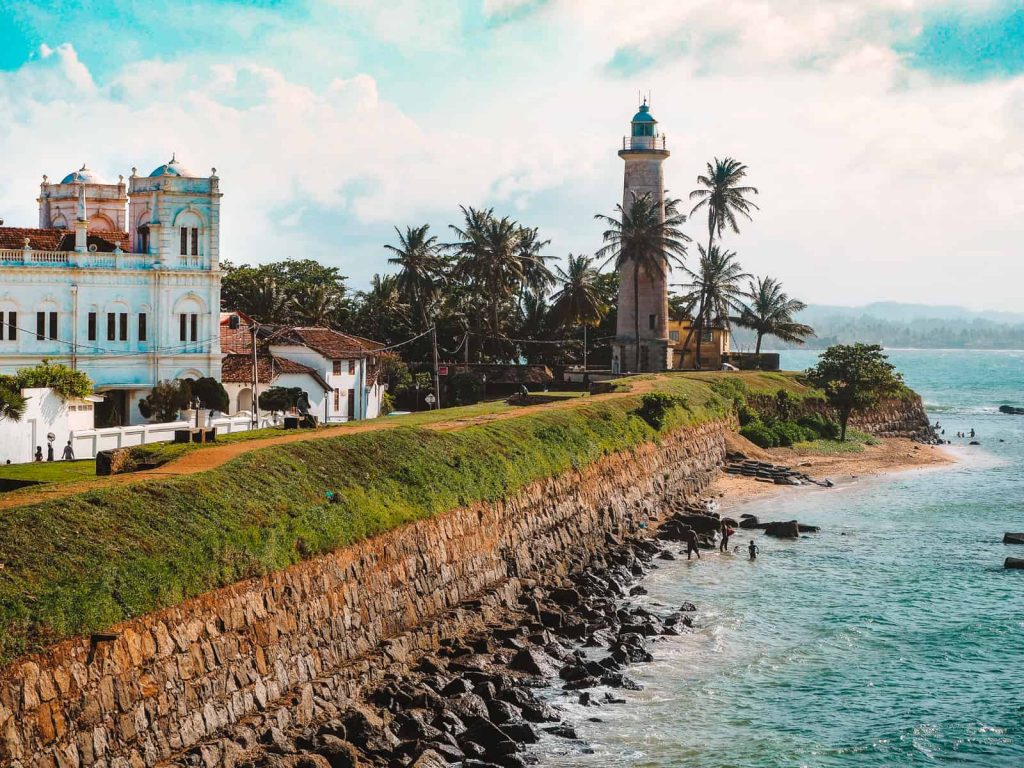 The Portuguese erected Galle Fort in 1588, and the Dutch strengthened it in the following years. It deterred colonial adversaries from both the sea and the land. Battlements would be built along the walls to defend against an invasion.
Galle was given over to the British in 1796, and they made several changes to the city, the most notable of which is the tower seen from various positions throughout the city.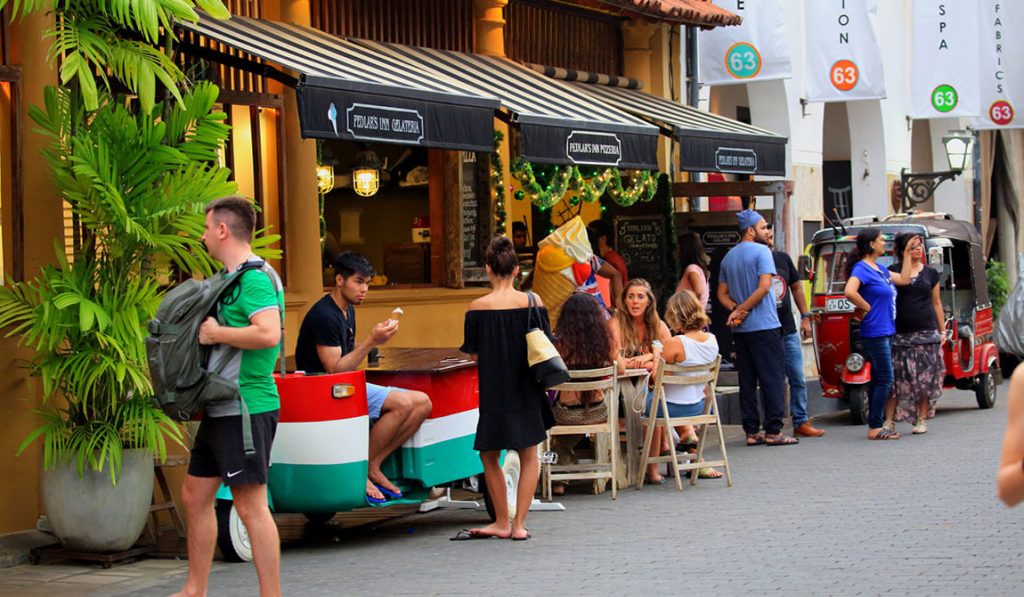 Under Dutch rule, approximately 500 households resided here, which contained public buildings, administration offices, military installations, warehouses, and churches. The fort, as seen today, has well-preserved colonial architecture (of course, highly inspired by the Portuguese and Dutch who created the town in the style of their nation) and cobblestone streets in a grid layout, and it has been inscribed to the UNESCO World Heritage list.
Tour the Galle Fort
Galle Fort encompasses around 400 historic sites. When you begin your trip at the Old Gate, you can easily stroll up to the first fortress and see the clock tower from a close distance. You can either stroll back down into the center or continue and walk over the city wall to see the town's outer ring with an ocean view.
You may wander back down and enjoy the charming streets of Galle! There are numerous cute coffee cafes and independent businesses where you may take a break.
For history lovers, I recommend stopping at;
Zwarte Fort (Black Fort) – The oldest of the 14 Portuguese bastions. The black smoke from the canons and cannons always shrouded this region, hence the name!
Old Dutch Hospital
One of Galle Fort's oldest structures is now a commercial and dining district. Beautiful views from the balcony!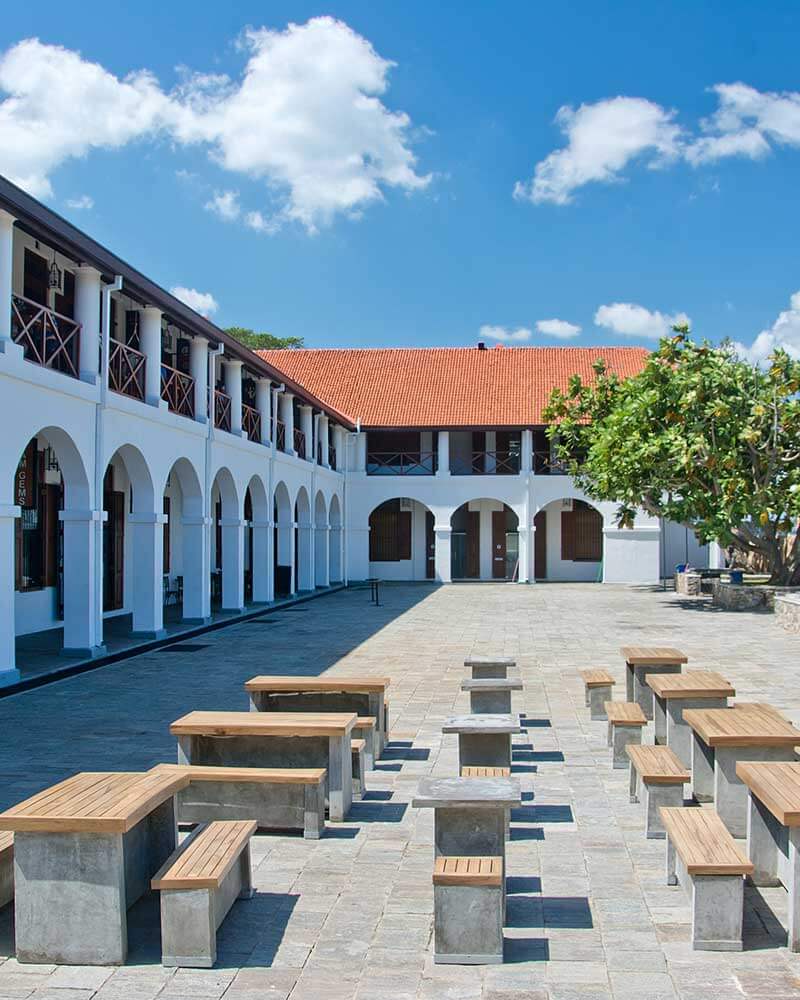 All Saints' Church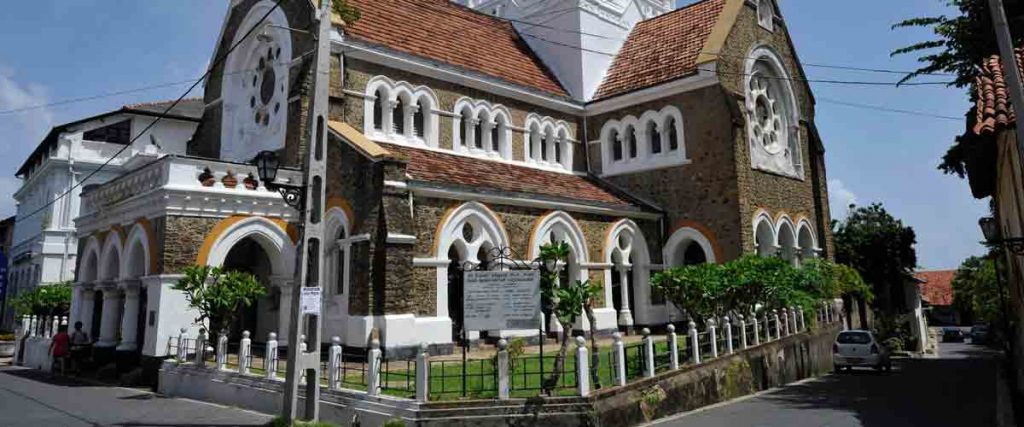 On the location of the former courthouse stands a 13th-century Gothic church. The gallows are said to have stood on the site of the current church altar!
Groote Kerk (Dutch Reformed Church)
The Dutch constructed it in 1755. It's one of the country's oldest Protestant churches still in existence!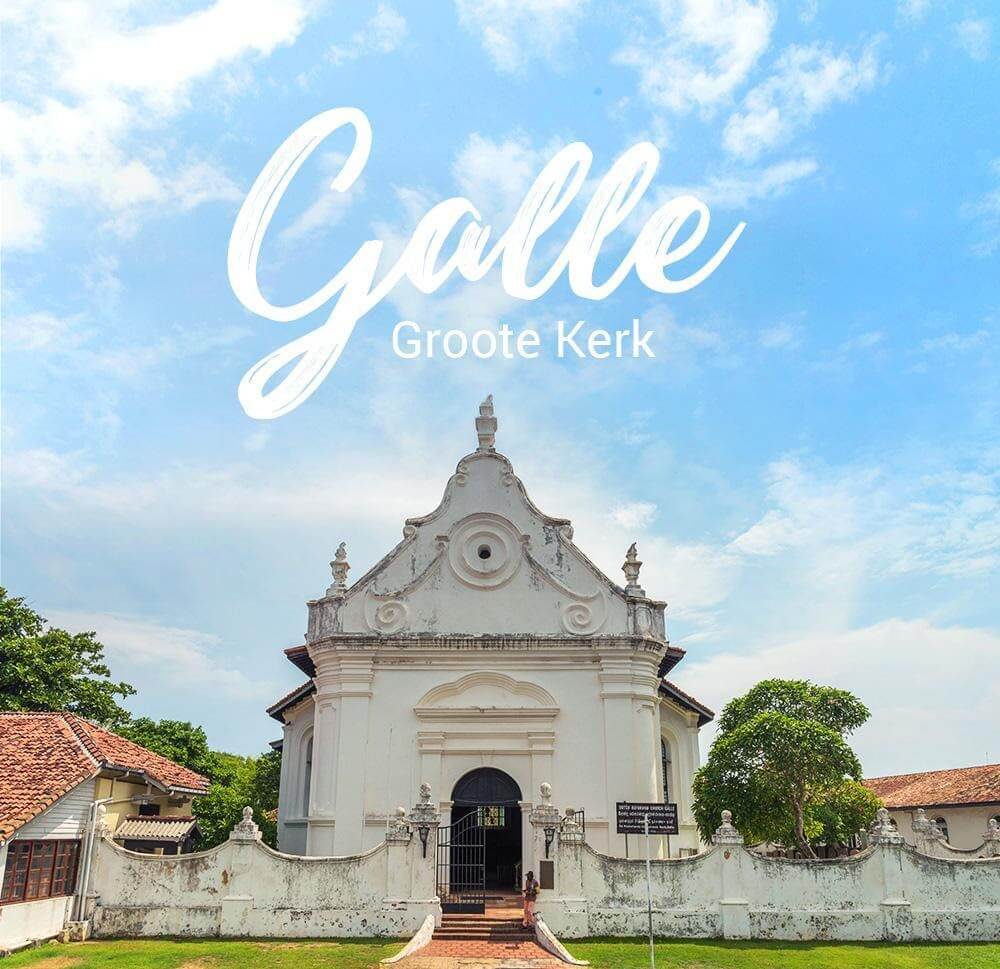 Maritime Archaeology Museum

This 1671 Dutch warehouse is now home to undersea relics, ship models, and other marine-themed displays.
LIGHT HOUSE, GALLE
The Galle Lighthouse is an onshore lighthouse in Galle, Sri Lanka, managed and administered by Sri Lanka Ports Authority. This is Sri Lanka's oldest lighthouse.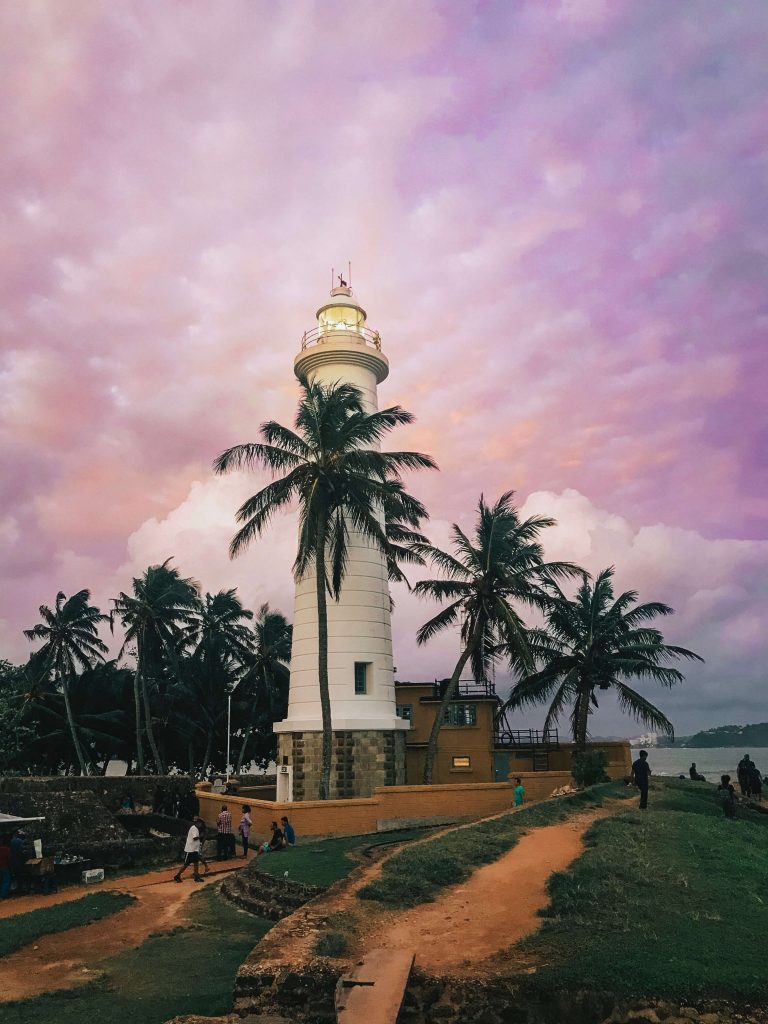 The British built the first lighthouse at Galle in 1848. Design a 24.4-meter-high (80-foot) iron lighthouse made of imported cast-iron plates from England by British architect Alexander Gordon, and build it by Messrs. Robinson, Engineers of Pimlico. The white lighthouse stood on the Galle fort's southwest bastion, Utrecht Bastion, on the western side of Galle Harbor. It had a fixed point light with prolate reflectors that could be seen for 19 kilometers (12 mi). It was destroyed by fire in July 1936.
SRI LANKAN CUISINES THAT'LL MAKE YOU WANT TO VISIT THERE
Sri Lanka is known not only for its stunning beaches and unique tea but also for its amazing curries and rice. Local cuisine is comparable to South Indian cuisine, yet it has a distinctive flavor and taste that cannot be overlooked. The blend of varied foods, curry concoctions, and various types of bread: "Theti Paan" and "Roast Paan" served in Sri Lanka reflects the imprint of years of colonization and significant influence from many countries.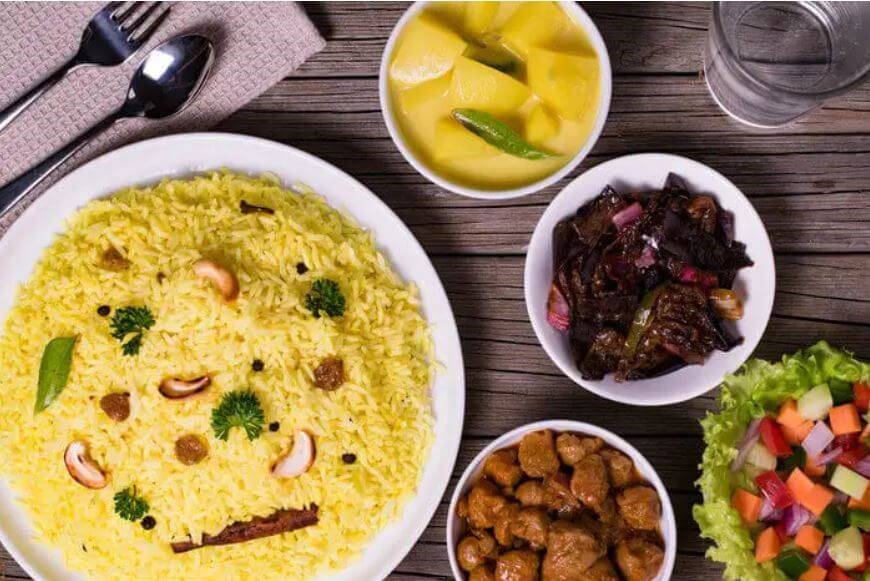 You may wonder how such a small country can have so many different types of food. Sri Lankan cuisine is distinguished not only by its vast flora and fauna but also by its ethnic diversity. Traders from India, Europe, Arabia, Africa, and the Malay World came to Sri Lanka in the 15th and 16th centuries, bringing their local cuisines, culinary styles, and skills. Lamprais, for example, is a Dutch-influenced food, whereas most sweets are Portuguese-influenced, and roasted beef and roasted chicken are British influences.
Asmi – Magic of Milk and Cinnamon
Gotu Kola Mallum Sambola – Shredded Greens with Coconut
Polos – A Spicy Dish of Jackfruit
Parippu – Spicy Lentil
Wambatu Moju – An Eggplant Pickle
Fish Ambul Thiyal – A Saporous Fish Dish
Kottu – Sri Lanka's Hamburger
Kukul Mas Curry – A Flavoursome Curry
Lamprais – Meat Marinated in Sambal Chili Sauce
Sri Lankan Egg Hoppers – Pancakes for Breakfast
Kiribath – Tasty Combo of Rice and Coconut Milk
Wood Apple– A South Asian Fruit
Asmi – Magic of Milk and Cinnamon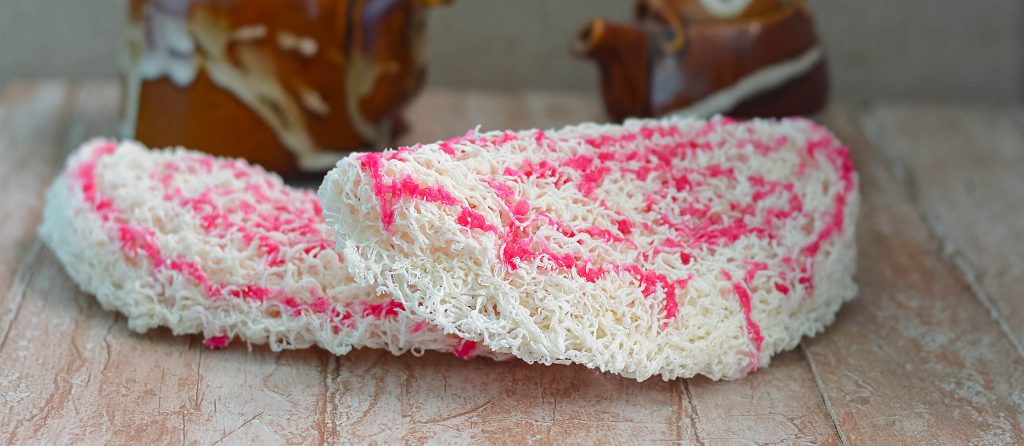 Mix milk into the rice flour and constantly knead it. Squeeze cinnamon leaves into a cup of coconut milk and use it to produce the batter. Deep-fry it in oil and top it with treacle syrup. Enjoy this tasty snack with your family and friends while chatting in the evening.
Gotu Kola Mallum Sambola – Shredded Greens with Coconut
Prepare this Sri Lankan cuisine, like a healthy green salad, by mixing shredded green vegetables, basic spices available, coconut, chili, onion, and Umbalakada fish. Enjoy this green leafy, spicy vegetable dish with hot white rice for an afternoon meal.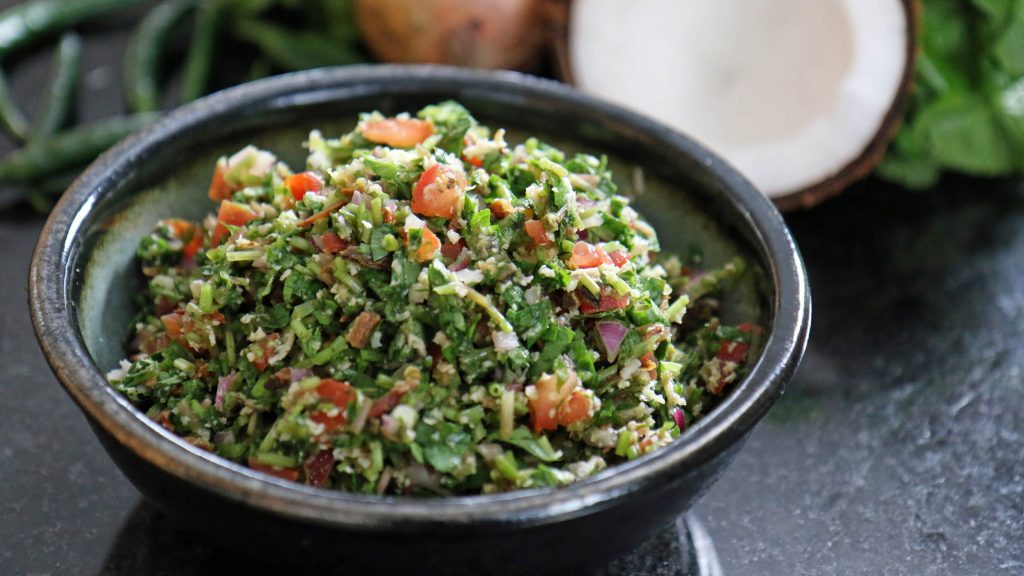 Polos – A Spicy Dish of Jackfruit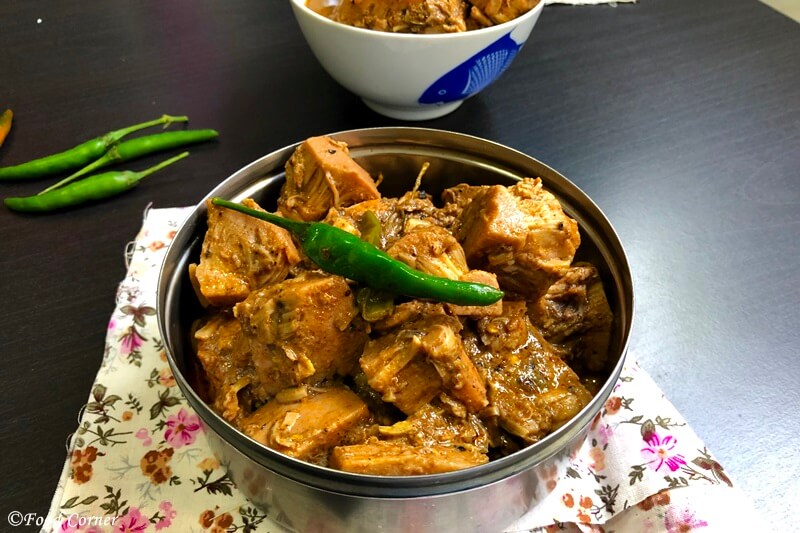 Dry-roasted spices are mixed with small pieces of roasted jackfruit. In a pan, heat mustard seed oil and add garlic, onion, curry leaves, lemongrass, and cinnamon. Cooks combine jackfruit pieces with the gravy and pour the coconut mixture on top, then cook for an hour.
Parippu – Spicy Lentil
Make this delectable Sri Lankan dish by boiling red lentils. Cook curry leaves, onion, spices, and garlic in heated oil until the curry becomes yellow. Are you ready for a flavorful Sri Lankan curry?
This flavorful and creamy dhal or parippu curry will elevate the flavor of plain steamed rice.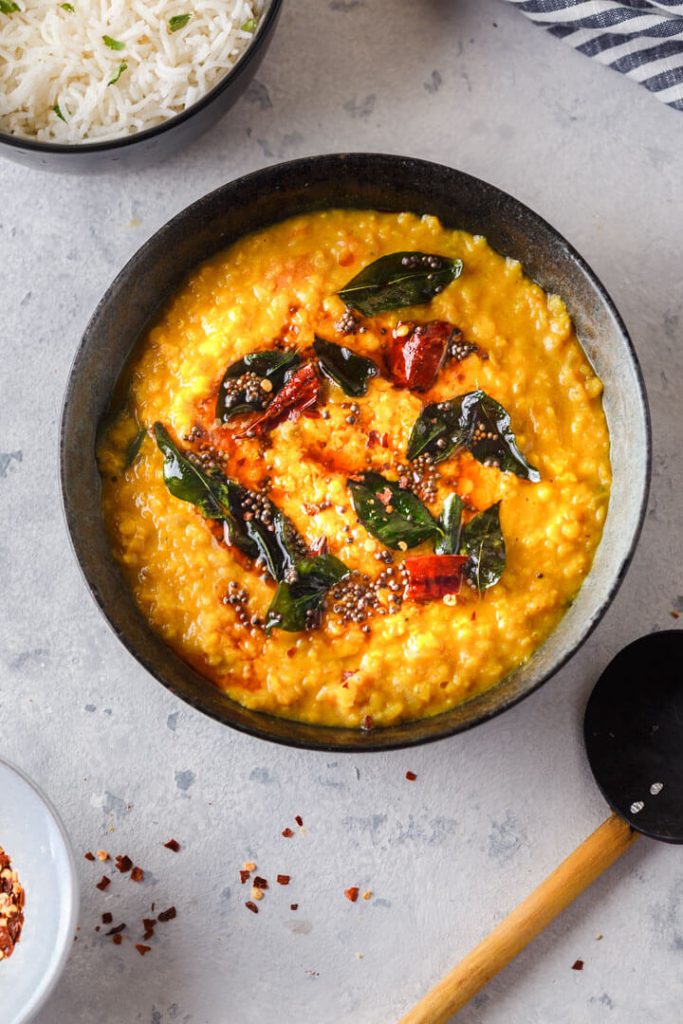 Wambatu Moju – An Eggplant Pickle
Make a flavorful side dish using Sri Lankan food by cutting the eggplant into wedges and deep-frying it to give it a crispy texture. Then caramelize sugar, vinegar, green chilies, red onions, and mustard seeds.

Fish Ambul Thiyal – A Saporous Fish Dish
When it comes to preparation, this is one of the simplest Sri Lankan cuisine recipes. Fish is sliced into cubes and sautéed in a fragrant spice combination. It is then cooked until the small amount of water is decreased. Enjoy this scrumptious Fish Thiyal for a flavor explosion on your tongue.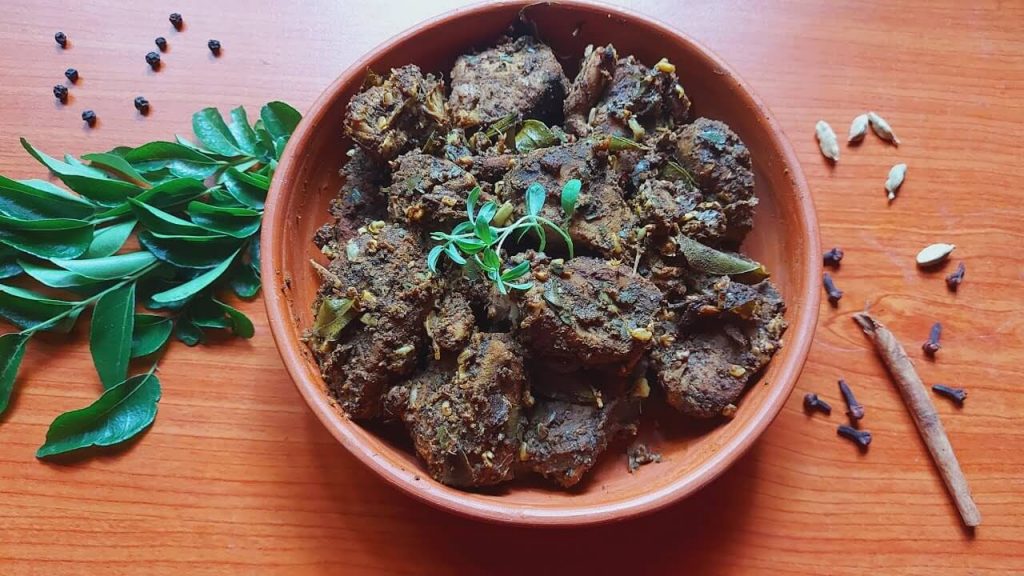 Kottu – Sri Lanka's Hamburger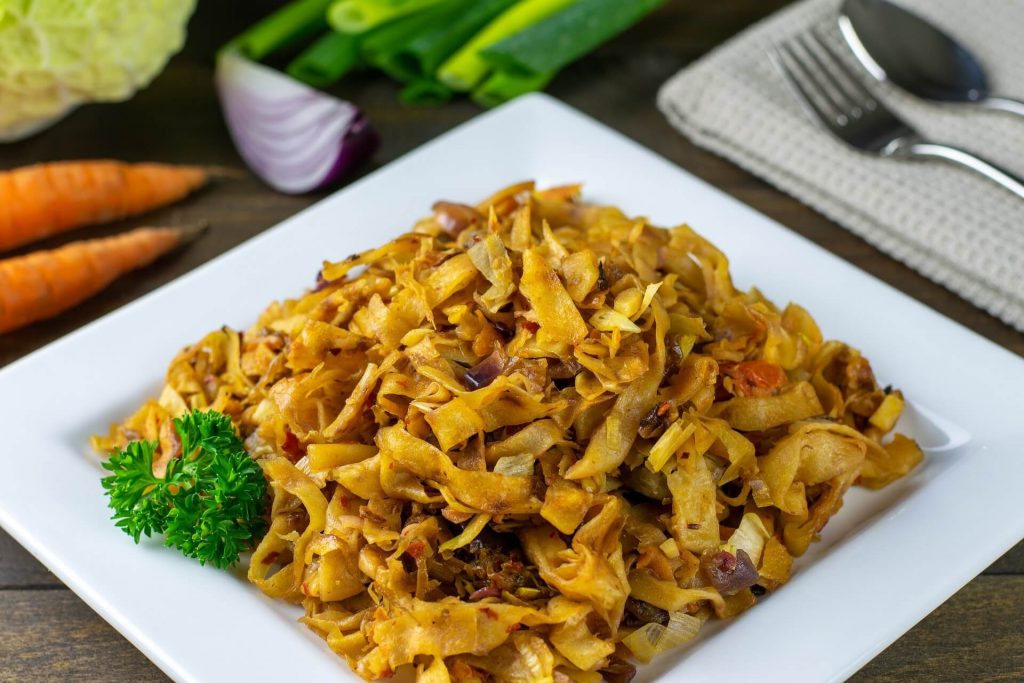 Make Kottu, a popular Sri Lankan dish, using godamba roti, a flat crispy bread. Deep-fry and slice the roti before mixing it with vegetables and spices. Serve the dish with a spicy curry sauce. Does this make you think of pasta? Make sure to taste it to see if it tastes like pasta.
Sri Lankan Egg Hoppers – Pancakes for Breakfast
Make the batter from a fermented mixture of rice flour, coconut milk, and sugar. Fry the batter in a tiny pan to level it out. Top the bowl-shaped pancakes with an egg and garnish it with chilies, lunu miris, onions, lemon juice, and salt.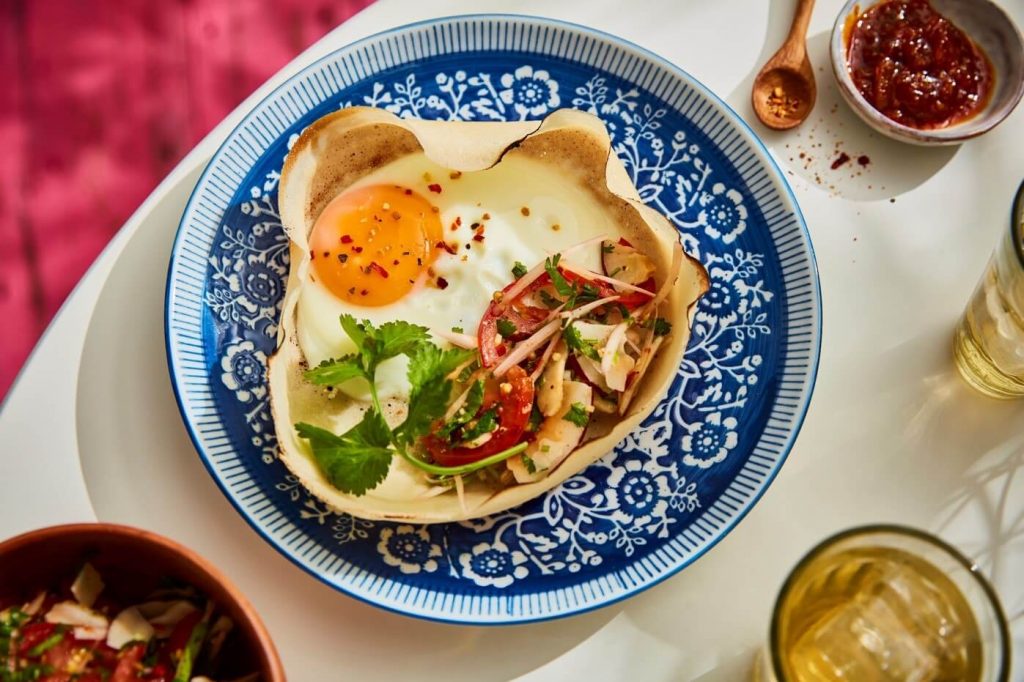 Kiribath – Tasty Combo of Rice and Coconut Milk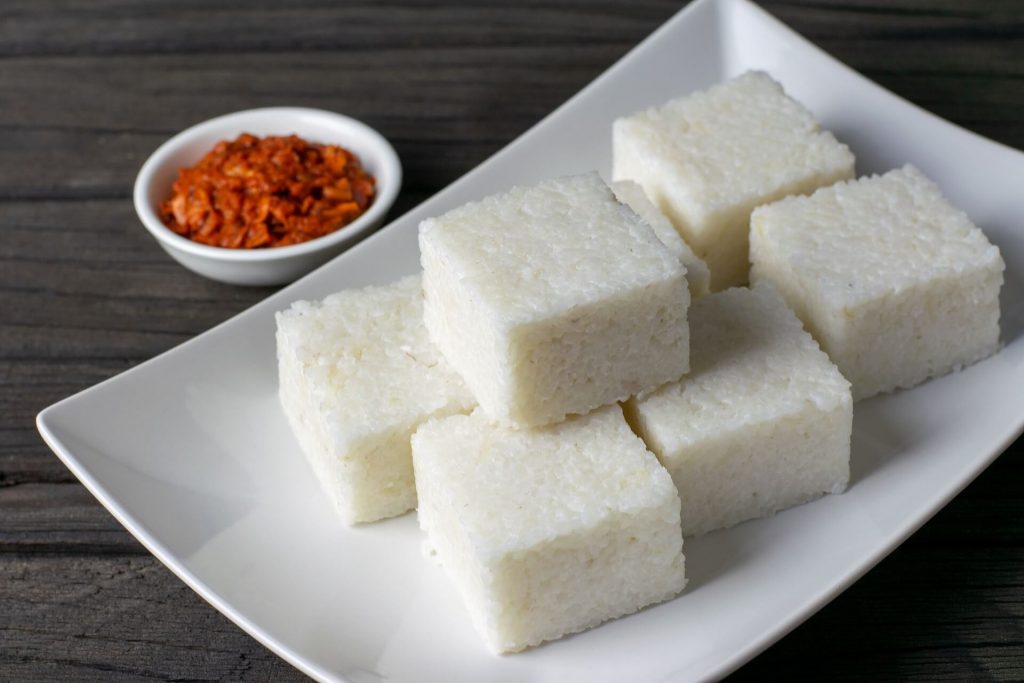 Cook rice with coconut milk and a bit of salt after it has been boiled until it reaches a sticky consistency. Allow it to set and slice it into wedges. Serve Kiribath, a traditional Sri Lankan meal, on special occasions and commonly top it with lunu miris, a traditional chilli sauce.

WHERE TO STAY IN GALLE
Hotels in Galle – You can find the best hotels to stay in Galle through Booking.com, and the followings are some of the best places you can spend your time in Galle.
Galle Fort Hotel
The property was originally a Dutch mansion and warehouse, with foundations dating back over three centuries. As such, the 18th-century doors and windows on the building's façade are possibly the best specimens of their sort within the Fort.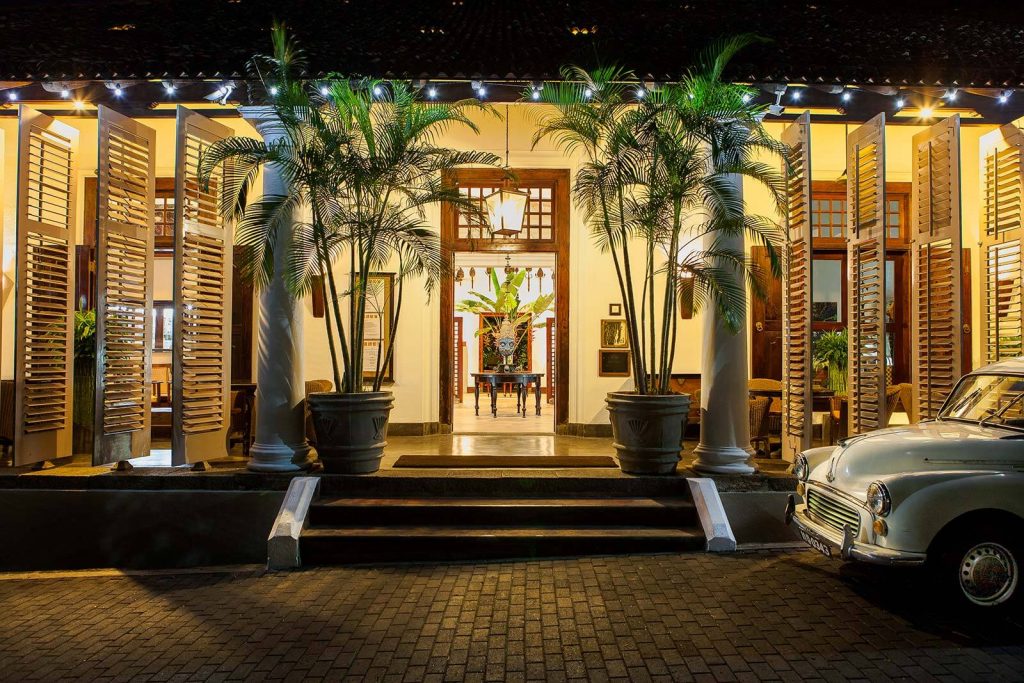 The British era remodeled the home for the Maccan Markars, a well-known family of gem merchants, and added a regency top floor. They also constructed a ceremonial entrance arch and a great Palladian colonnade, which still impresses guests today.
In 2003, we rescued the property from neglect and deterioration and carefully and lovingly renovated it while retaining its historical worth and authenticity and adding some modern creature comforts.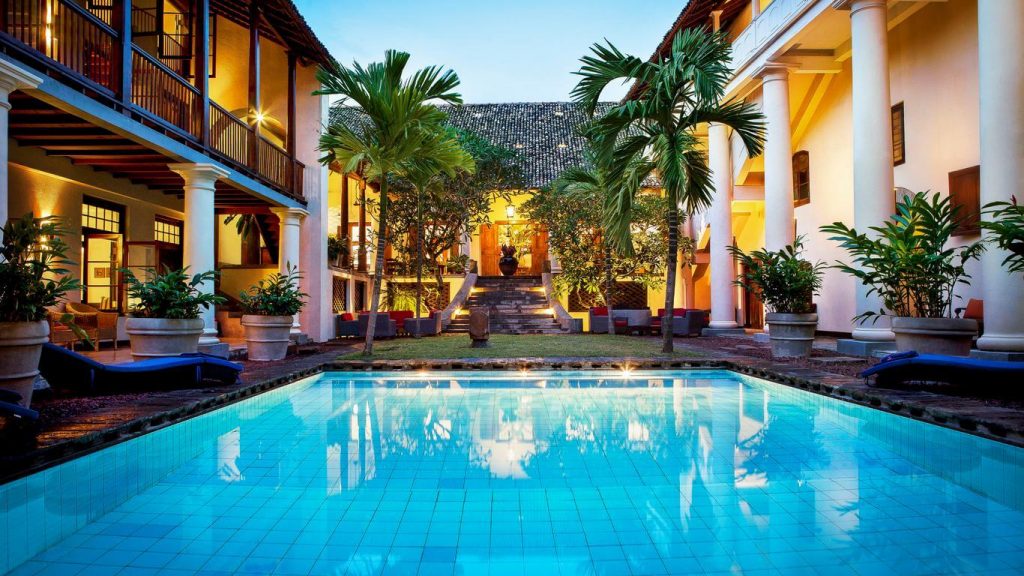 UNESCO awarded the hotel a "masterpiece of cultural heritage and conservation" in 2007. Renovate the property and use it as the basis for how every other building in the Fort should be rebuilt. It remains its most magnificent example today, one of the top historic hotels in Galle.
Top Villas in Galle
Are you looking for the greatest Galle villas to stay in? Galle has a great selection of villas that will provide you with a peaceful and comfortable stay.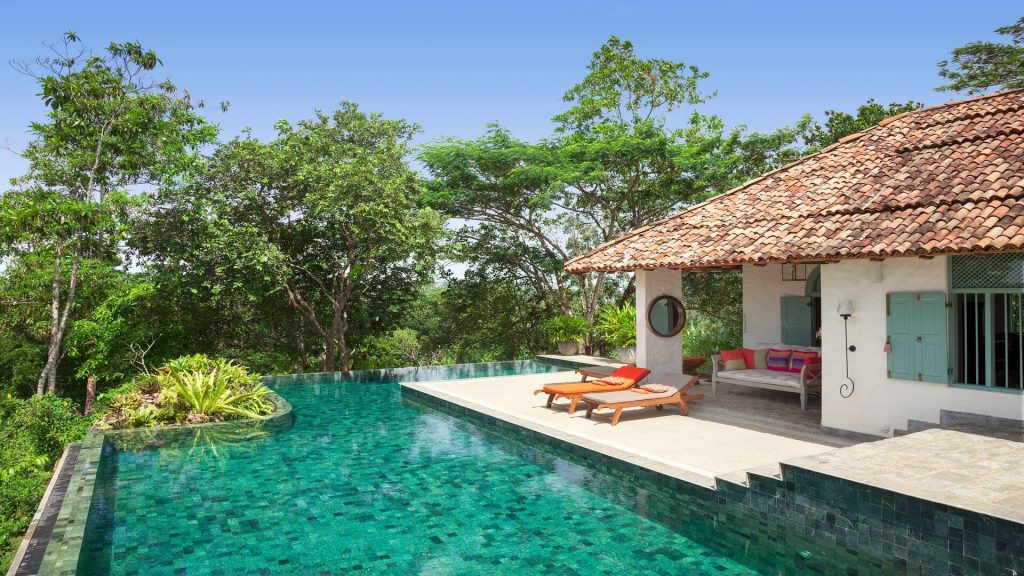 If you are looking forward to knowing more about the villas in Galle, here is a collection of the best villas you can book through Booking.com to make the most out of your tropical vacation.
Ambassadors House
JH Villa
South Point Villa
Amara Villa
Villa Republic Galle
Thambili House
GALLE CITY MAP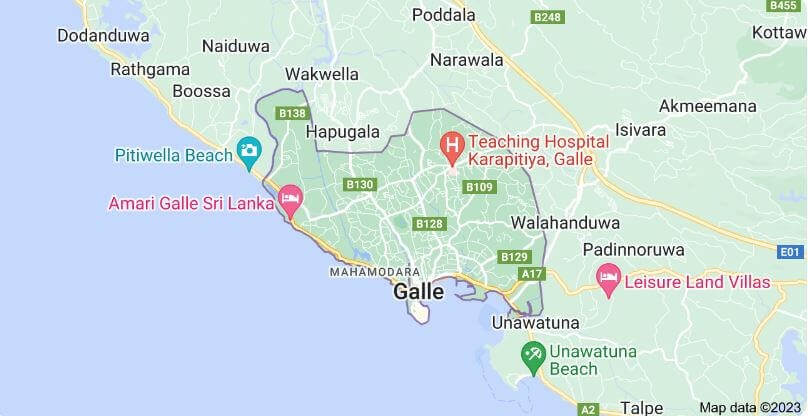 BUDGET FOR TRAVEL IN GALLE, SRI LANKA
If you are traveling alone to Galle, an overnight stay will range from 19 USD for a hostel to 248 USD for a luxury hotel, depending on your expectations.
| | | | | |
| --- | --- | --- | --- | --- |
| Duration | Nomad style | Budget travel | Mid-range | Luxury Travel |
| 1-day trip | 19 USD | 35 USD | 63 USD | 248 USD |
| 3-day trip | 56 USD | 106 USD | 189 USD | 744 USD |
| Week-long trip | 132 USD | 247 USD | 442 USD | 1,700 USD |
PRACTICAL INFO;
I hope you found this information useful in determining what to do in Galle! Here is some additional information to help you plan your trip:
What Time Zone in Sri Lanka? UTC + 5.30
Currency in Sri Lanka? Sri Lanka Rupee (LKR)
Languages Spoken in Sri Lanka? Sinhala, Tamil, and English
Sri Lanka Visa Requirements – if you are from the United States, the United Kingdom, the Netherlands, or Australia, you must apply for an electronic visa (ETA) before arrival. This visa permits you to enter the country and stay for 30 days.
Tourism Website Sri Lanka:
FAQ
What is special about Galle?
Galle is well-known for its Portuguese historic buildings, the Galle Fort, a UNESCO World Heritage Site, and the numerous great sites to explore in Galle.
Is Galle worth visiting?
Keep Galle in mind as a stopover on your Sri Lanka trip. Galle is only approximately 2 hours from Colombo and is popular as a day trip from the city. We highly recommend spending a day or two at Galle because it is unlike anywhere else in Sri Lanka.
Why is Galle fort famous?
Galle's ancient town was formerly a trading harbor for spices and other items for almost 200 years. Today, the fort has become a haven of history, romance, and beauty. Immerse yourself in the fascinating stories and become a part of this heritage monument as visitors are warmly welcomed.
How long to spend in Galle?
You might spend an entire day experiencing the grandeur of Galle Fort, whether it's shopping, exploring history, or watching the sunset from the fort's wall. Tip: You can only enter Galle Fort from the main gate side, and walking around the entire fort takes about two hours.
What is the best time to visit Galle?
The best months to visit Galle are between December and April when there is little rain and the weather is quite dry. However, there is enough to see and do here all year, especially during the monsoon months of May to September.
How much is a taxi from Colombo to Galle?
Taxi from Colombo to Galle from LKR 27,571
Is Galle in Sri Lanka safe?
Galle is a safe destination for lone travelers, so venture out alone! This city offers some of the most breathtaking scenery on the planet.
Does Galle have nice beaches?
For various reasons, Unawatuna Beach is one of Galle's nicest and most visited beaches. The beahas so much to offer that you can't go wrong with a day at the beach here. Small food shacks and hammocks sway from palm trees in the area, creating a lively atmosphere.