Let's find out what the best travel bags for men are in this blog post. Bags are part of travel, and this is part and parcel of our life, though we all were grounded during the past few years due to the pandemic. Many people seem to want to travel these days to have what they missed during that time. Whether it is a business trip or a vacation, there are some essential things you need to have while traveling. A travel bag is one of those crucial things you must have to get the best out of your travel. Whether a flight trip or a road trip, a smart travel bag eases your journey by being a good travel partner. Also, a smart travel bag helps you to sharpen your appearance as a classic gentleman or a fashion trendsetter.
Therefore, you must consider some criteria before buying a travel bag, such as its weight, features, durability, space, size, value, design, and color. It is worth buying a travel bag that matches all your travel requirements.
For your easiness, the best travel bags are listed as follows;
The best soft-shell luggage
When comparing soft-side luggage with hard-side luggage, though it seems that hard-side luggage is common due to becoming available in polycarbonate plastics, the durability of it is questionable than soft-side luggage. The main advantage of soft-side luggage is its durability. The damage from tossing the soft fabric luggage is less than hard-side luggage, as a lot of hard-side luggage is made of thin, hard plastic.
So, some of the best soft-side luggage are;
TravelPro MaxLite 5 Expandable Spinner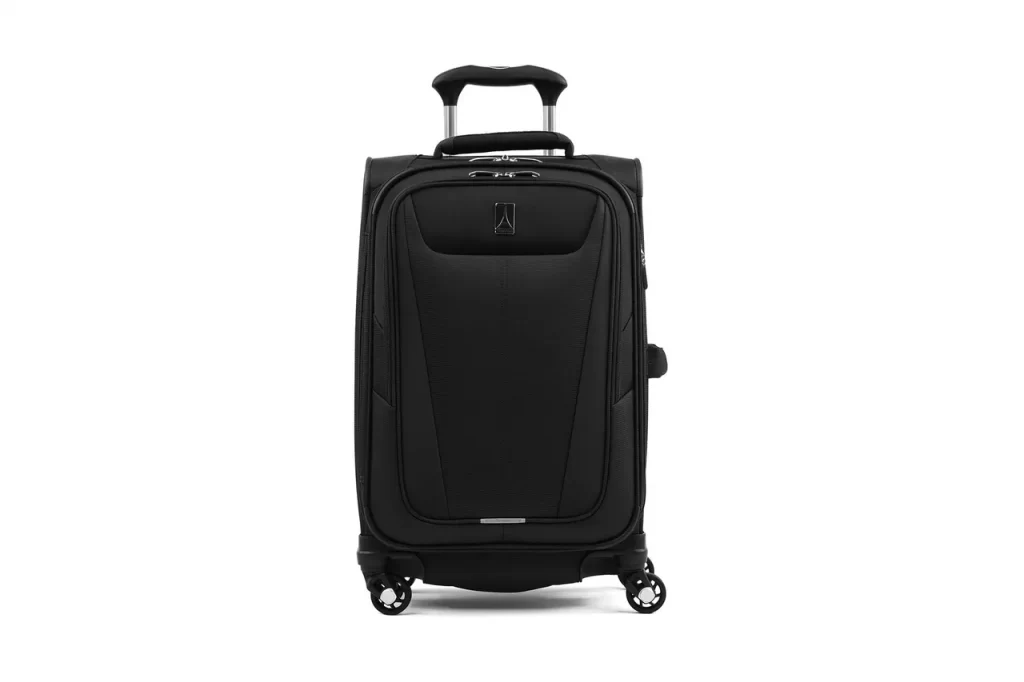 Good points
This is the best value of any soft side bag on the market thanks to its high degree of usefulness and affordable price.
The brand's lightest four-wheel spinner suitcase.
Maximizing flexibility for those last-minute aircraft scrambles
It has a vast, expanding interior filled with various odd little zipped compartments and meshes pockets. So, you can separate your toiletries, small goods, dirty clothing, and shoes from your clothes
The Platinum Elite comes with a limited lifetime warranty for repairs and replacements after you've put a lot of miles on those wheels.
Dimensions: 21 x 14.5 x 9 inches
Weight: 5.4 pounds
Capacity: 46 litersWarranty: One-year warranty
Travelpro Crew Versapack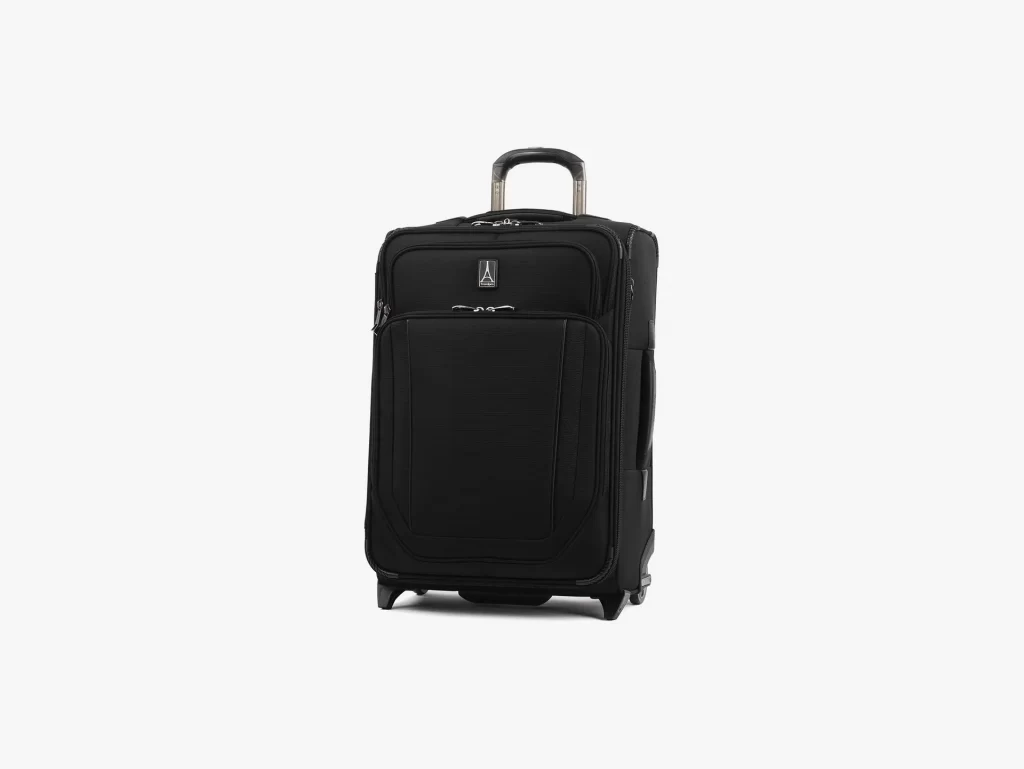 Good points
It has modules that zip into the main compartment's lidded half, a single-compartment module that can be used to separate dirty laundry.
There are two more compartments; one that folds into thirds to keep suits and shirts wrinkle-free and another made of several small rooms.
It contains a sealed, detachable compartment made of clear plastic for toiletries.
There is a pocket for a battery bank, with a pass-through for a cable. You can buy an Anker power bank and stuff inside, and it'll work better than the ones other suitcase companies build into their bags.
Also, there are many pockets, plushly padded handles that are firmly fastened and, um, kind of tight. The handle extensions made of aluminum are sturdy and smooth. Although heavy, it is fully functional and highly robust.
The best hard-shell luggage
Away Carry-On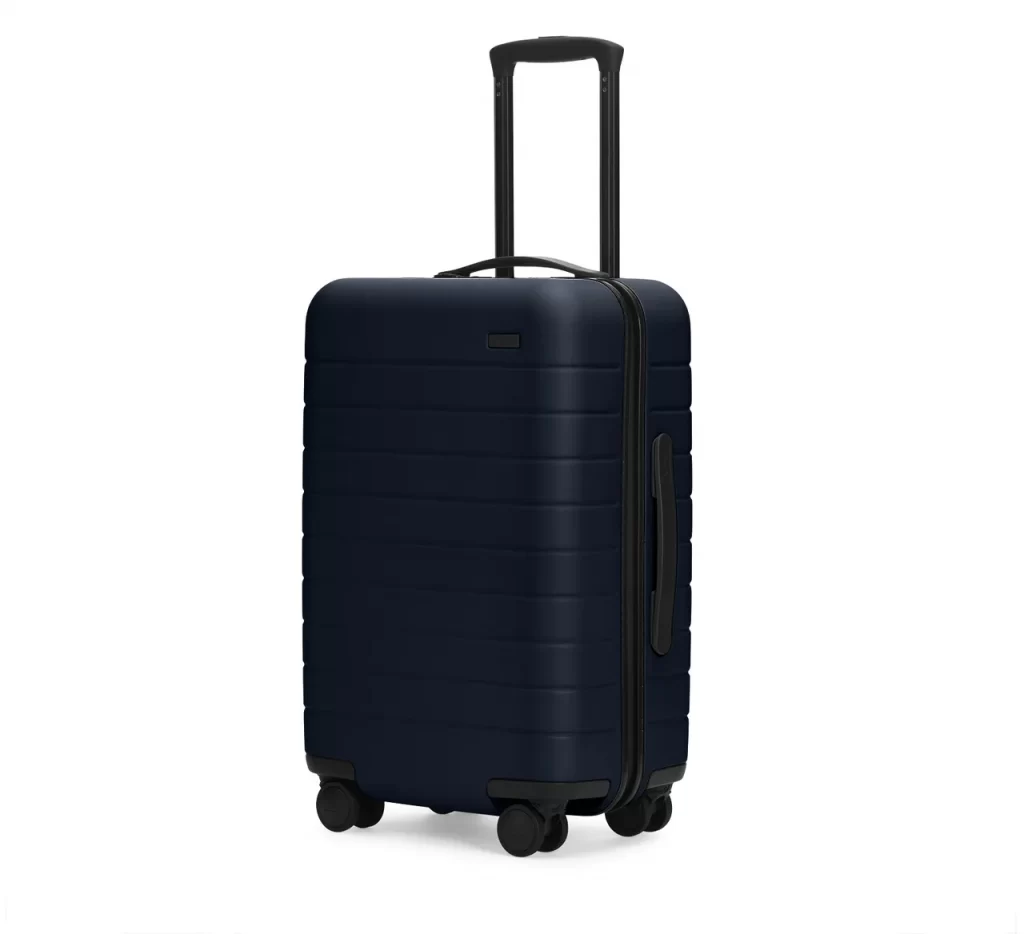 Good Points
This luggage includes smooth Hinomoto spinner wheels, top and side handles, clothes straps, a mesh zip pocket, a laundry bag, sturdy YKK zippers, and a built-in USB charger.
It has a range of handsome, low-key colorways.
There is a limited lifetime warranty that'll cover any functional damage.
This is a worthy hard-side luggage with an affordable price.
Dimensions: 21.7 x 13.7 x 9 inches
Weight: 7.1 pounds
Capacity: 39.8 liters
Warranty: Lifetime warranty
Arlo Skye The Zipper Carry-On Max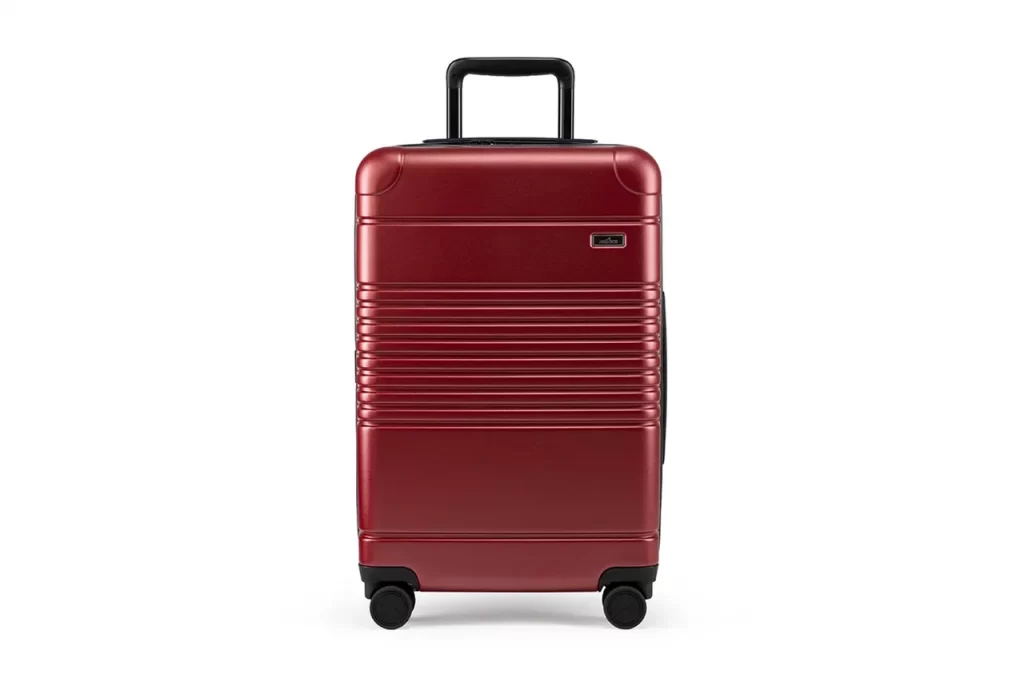 Good Points
The Arlo Skye Zipper Carry-On Max has a handsome design and outstanding build quality with five color options.
This luggage has a laptop pocket with organizational elements and also has a built-in device charger.
This is a highly functional luggage with locking zippers.
The standard carry-on size of the luggage matches any flight and has zero issues fitting it into the overhead compartment.
Dimensions: 23 x 15 x 10.3 inches
Weight: 8.1 pounds
Capacity: 47 liters
Some budget luggage
Horizn Studios H5 Essential Cabin Case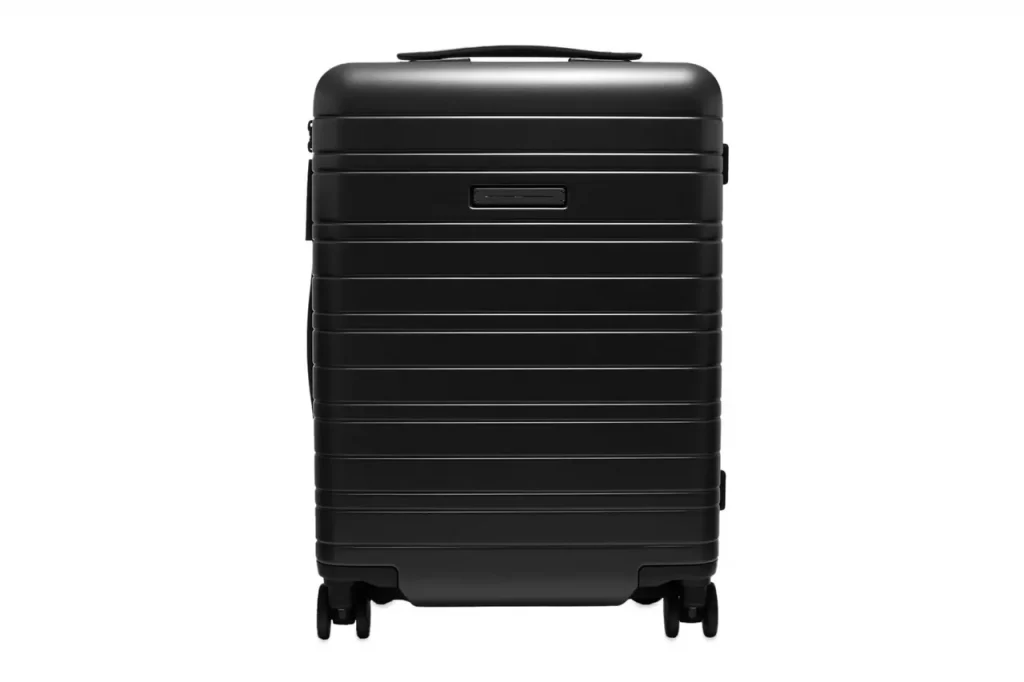 Good Points
This luggage is made of a scarily durable polycarbonate, lined with water-resistant nylon, and comes with 360-degree spinner wheels.
The built-in charging station and a four-stage telescopic handle are also features of this luggage.
The specialty of this luggage is that you can have all these facilities for an affordable price.
Dimensions: 21.7 x 15.8 x 7.9 inches
Weight: 6.8 pounds
Capacity: 35 liters
Warranty: Five-year warranty
Travelpro Maxlite 5
Good Points
This is very light for a rolling suitcase.
It consists of an exterior toiletry pocket and zippers are also quite firm and don't tend to get stuck, as other cheap luggage0
The wheels also rolled nicely on both the spinner and roll-aboard versions.
The aluminum extensions for the handle tend to stick, and the Maxlite 5's main handle is only single-stitched.
Generally, it's made better than most everything else at this price and is one of the best cheaper luggage.
Most Luxurious and Durable Bags
Briggs & Riley Baseline CX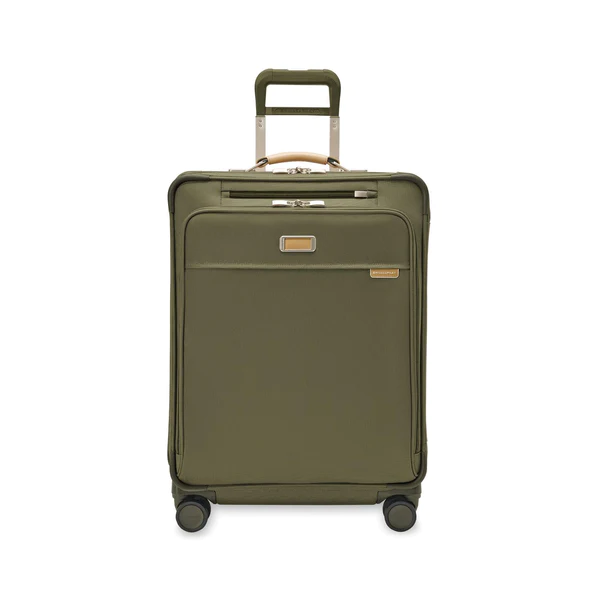 Good Points
Surely this bag will be your lifetime luggage which almost certainly outlives you.
B & R is one of the few companies with a lifetime unlimited warranty.
Moncler Genius x Rimowa Reflection Silver Suitcase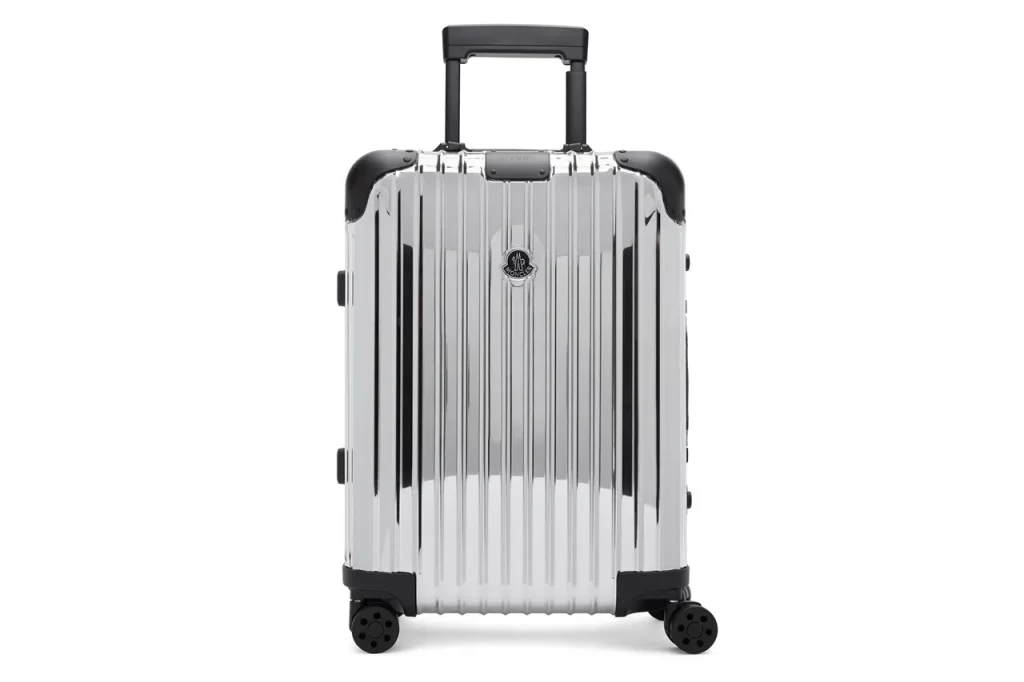 Good Points
This luggage consists of a single-stage telescoping handle, a hinged double latch lock by the main compartment, and elastic compression straps with magnetic pull-release fastenings.
It is uncommon that this Rimowa's iconic aluminum suitcase is polished to a mirror-like sheen.
This is also a lifetime product.
Dimensions: 21.7 x 15.8 x 9 inches
Weight: 9.5 pounds
Capacity: 35 liters
Warranty: Lifetime warranty
Away "The Bigger Carry-On" Aluminum Edition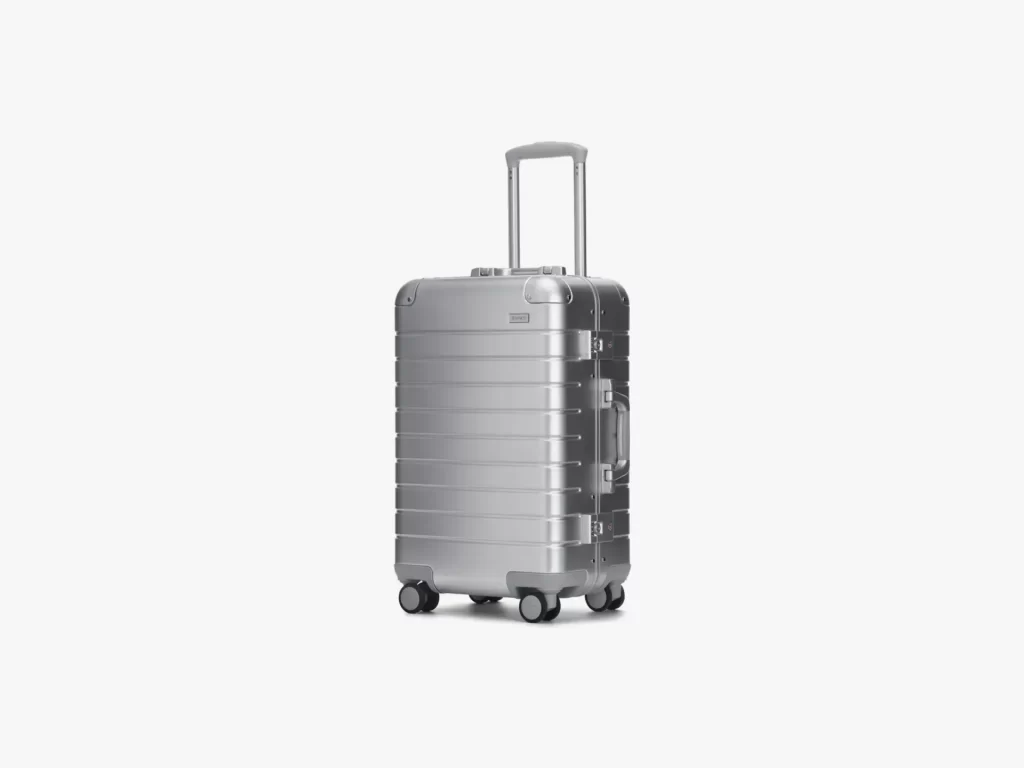 Good Points
Though this is expensive luggage, it is attainable luggage.
The metal is thick, and the fixtures are solid;
Two organizer panels are inside, and there's a stable interior laundry bag to keep dirty clothes off your clean clothes.
There's also an option for an integrated power bank accessible through a flip-up door near the telescoping handle.
360° wheels and dual TSA combination locks are advanced features of this luggage.
In addition, you can have a stand-alone power bank for an extra $20.
Louis Vuitton Horizon 50 4-Wheel Carry-On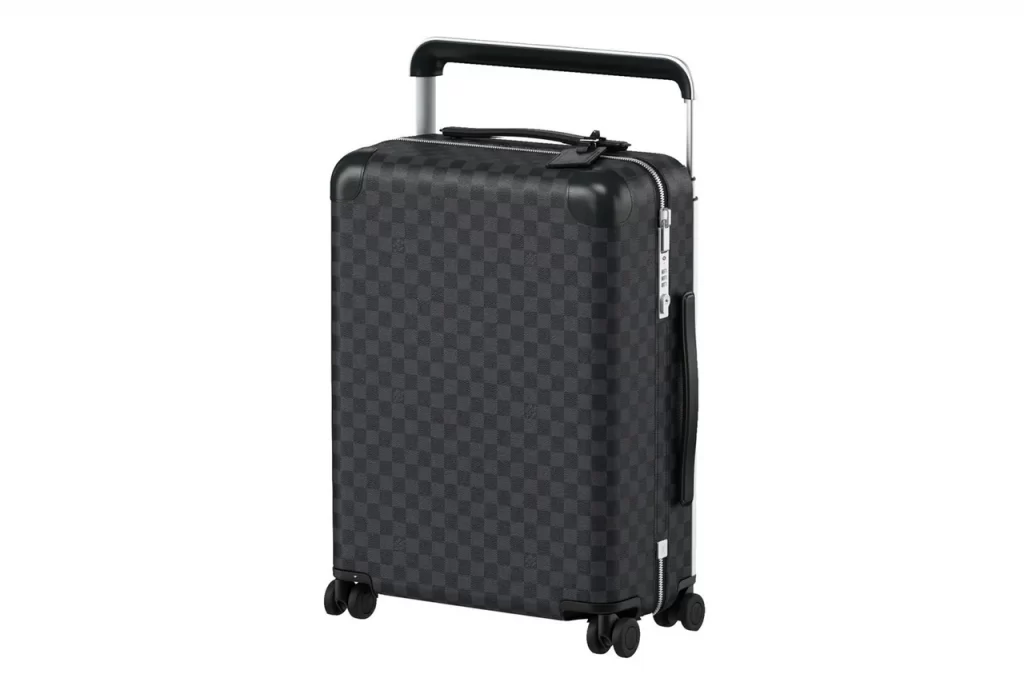 Dimensions: 19.7 x 13.8 x 7.9 inches
Weight: 6 pounds
Capacity: 28 liters
Warranty: None
Lotuff No.12 Weekender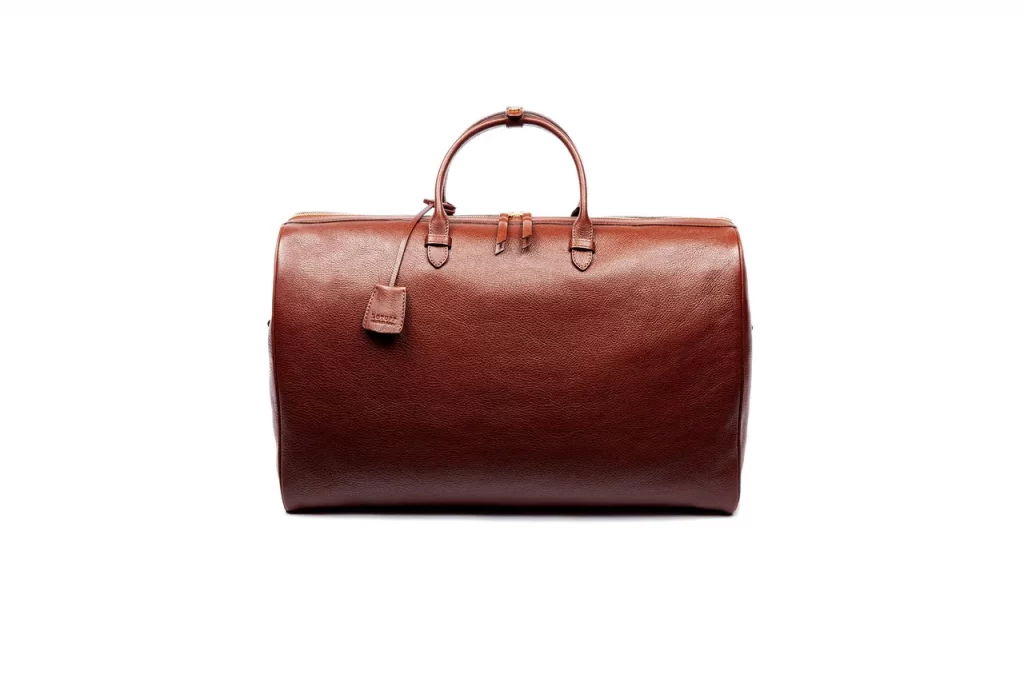 Good points
This is a luxury duffle bag with stable features.
The vegetable-tanned leather gives it a first-class patina that only improves with every trip.
The company (Lotuff) will repair the luggage for a fee.
The bag's interior features a zip pocket for corralling, and the bag's bottom is also reinforced with double leather for durability.
This will be an investment piece that, if you use it right, will never need to be replaced.
Dimensions: 19 x 12 x 9 inches
Weight: 4.5 pounds
Capacity: 33.6 liters
Warranty: Lifetime warranty
Some of the other best duffle bags
REI Co-op Big Haul
Porter Yoshida & Co. Tanker Two-Way Luggage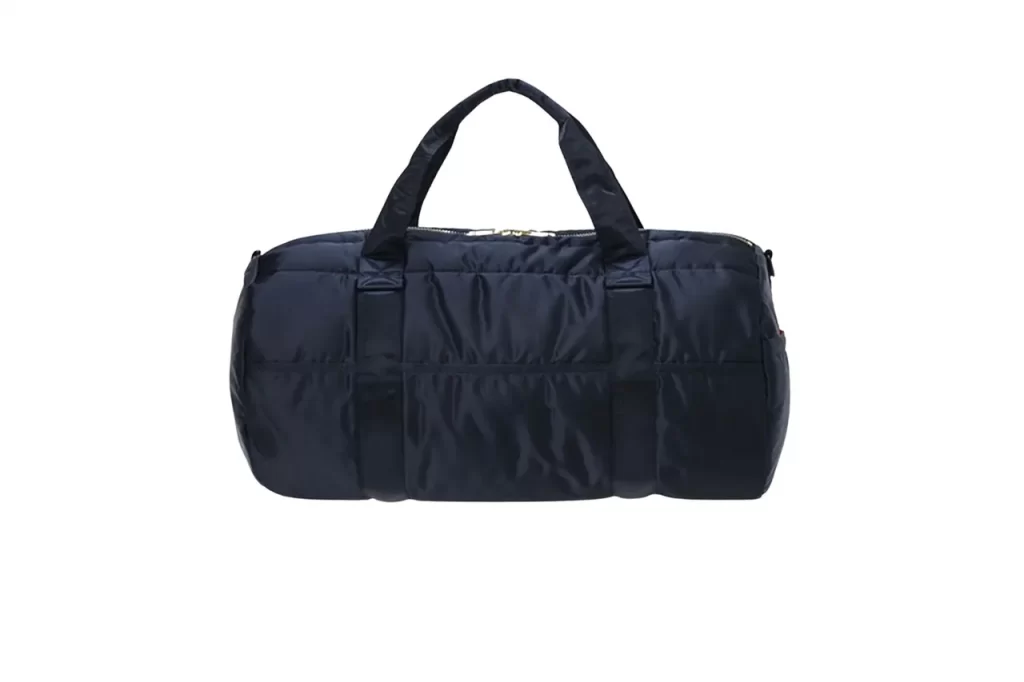 Patagonia Black Hole Duffel Bag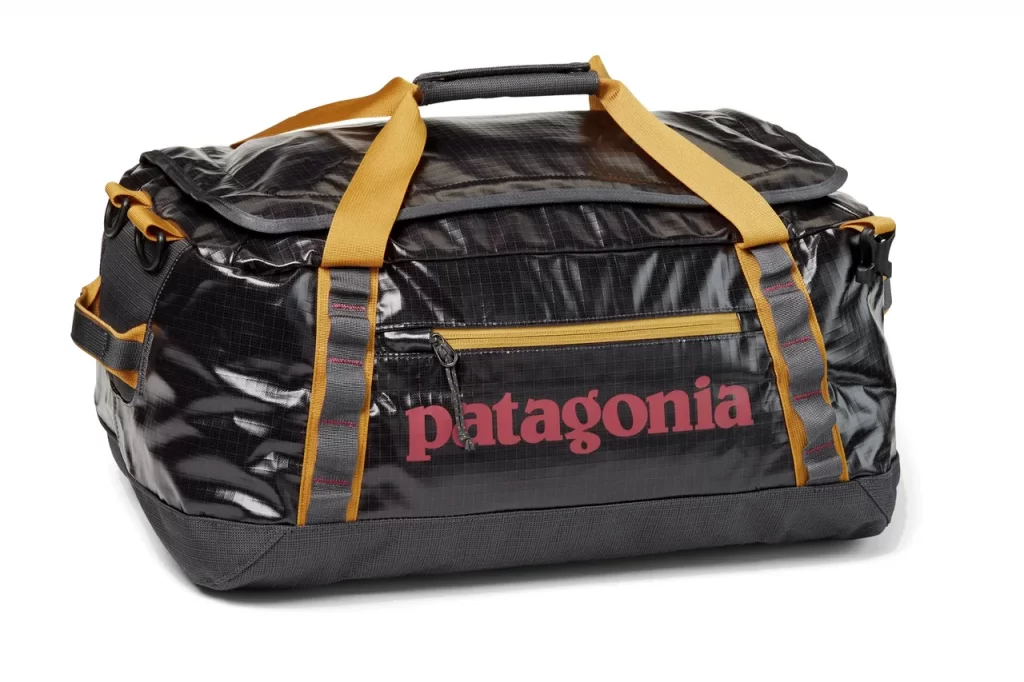 Final thoughts……
Selecting the right luggage depends on your travel style and your budget. Yet those aren't the only things to think about. Also, luggage design, aesthetics, and other features should be considered when choosing the best travel bags for men. So, these details will help you to select the best match travel bag for you.
Find more travel tips now!