A fantastic opportunity to get up and personal with the landscape and the native animals of Africa or Asia is to go on a safari. It is the experience of a lifetime, whether going on a safari destination in Africa in search of the "big five" or going on a safari in Sri Lanka or India and immersing yourself in the jungle landscape there. Let's explore the most incredible places to go on safari.
Aberdares Safari
Aberdares National Park in Kenya is very different from the more well-known savannah reserves in the country. It was made to protect the Aberdare Range of Mountains. It tells people that an Aberdare safari will show them beautiful scenery and good game, especially in the Salient's eastern wilderness. Even though they are harder to find than on the open plains of the Masai Mara, you can see lions, elephants, rhinos, and buffaloes in the park. You can also find other forest animals and around 250 different types of birds. Aberdare is usually considered a place to visit all year, but because it is surrounded by mountains, fog, and rain can happen anytime. Between the dry months of January and February and June and September is the best time to go on safari in Aberdare. Between March and May, you can expect a lot of rain.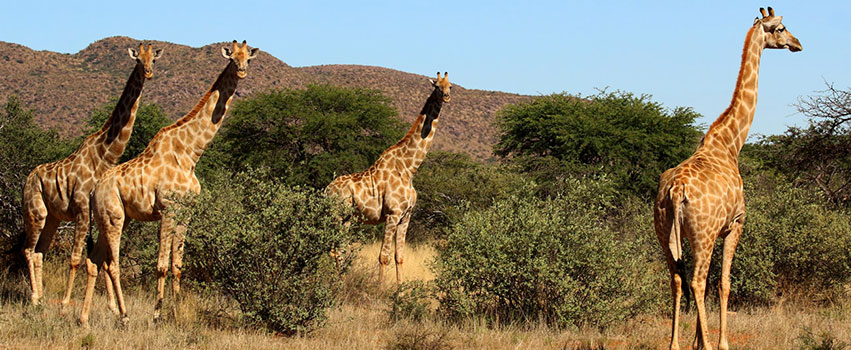 Amboseli Safari
Strange things happen in the park. When you get to Amboseli on a safari, you can't help but notice the vast, dry, dusty plains. It is about 150 square miles and has wide-open savannah grasslands and tangled acacia forests. The park is massive, but out of nowhere, you'll find beautiful swamps where water from Kilimanjaro forms beautiful lakes home to many animals, from birds to buffalo to giant tuskers.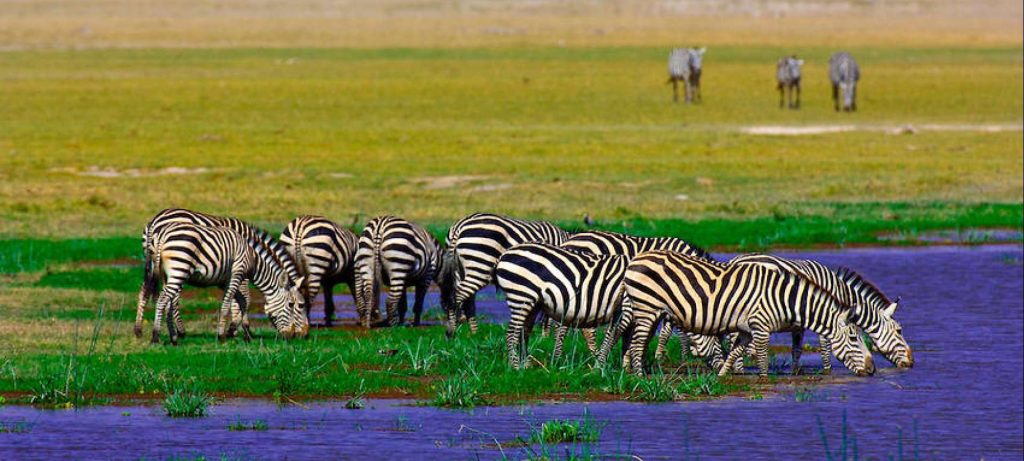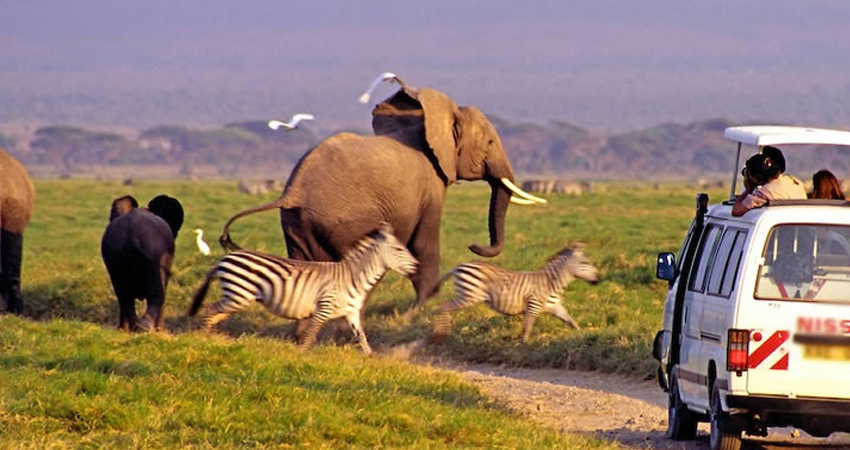 Then there is a break with great views of Mount Kilimanjaro. This is likely the best place to go to see the famous mountain. On an Amboseli safari, one of the best places to see elephants is in the green swamps that dot the landscape. Elephant herds like to get together in these water marshes.
Arusha Safari
Tucked away at the foot of Mount Meru, Arusha Safari is considered part of the Northern Safari Circuit, and the city of Arusha is the undisputed safari capital of Tanzania.
The streets of this vibrant city are filled with 4×4 sports vehicles plying through potholed roads. Fresh off the plane from Europe or the United States, Maasai warriors walk in full regalia, mingling with tourists in crisp khakis. Arusha is a place to get a real sense of what modern Africa is all about.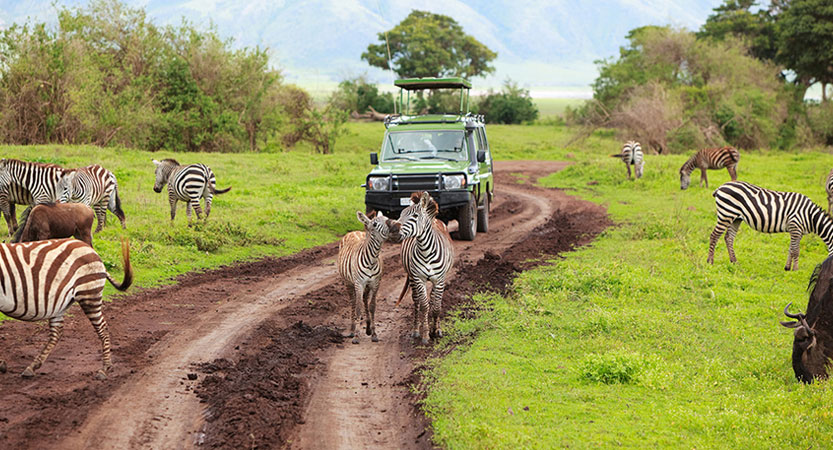 Bwindi Impenetrable Forest Safari
The Bwindi Impenetrable Forest in Uganda is a beautiful green area with rainforests. The land has a dramatic look from its ridges, narrow gorges, and waterfalls. Bwindi is a very different area named a World Heritage Site. About half of the mountain gorillas live there because of the unique and valuable plants. There are also a lot of chimpanzees, and Bwindi is the name of the forest in Africa where these two apes live together. In the park, you can do more than just track gorillas. There are many hikes and trails you can take. With a knowledgeable guide, you can learn about the forest's animals, birds, butterflies, trees, and plants. This is fun to do while you're waiting to meet the gorillas.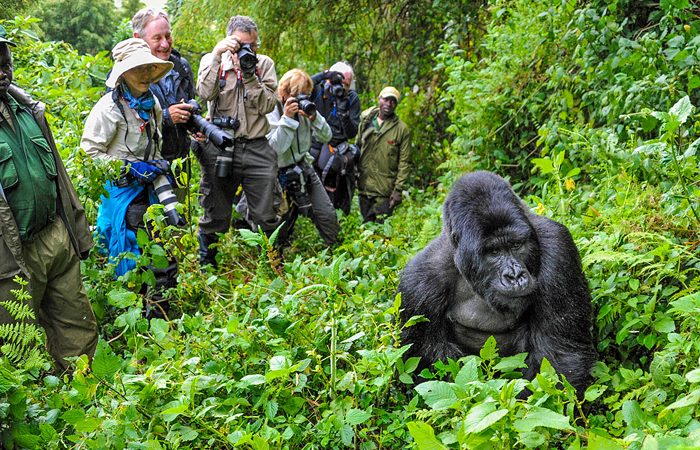 Ngorongoro Crater, Tanzania
The Ngorongoro Conservation Area is one of Africa's best places to go on safari. It is one of the Seven Natural Wonders of Africa. Ngorongoro is an old volcanic crater that covers 260 square kilometers and is in the Crater Highlands of northern Tanzania.
It is home to over 25,000 big game animals, all mammals. You can also see cheetahs, zebras, wolverines, gazelles, spotted hyenas, and the African wild dog, which is very rare and in danger of going extinct. There are also sparkling soda lakes in the crater where you can see hippos and large flocks of pink flamingos.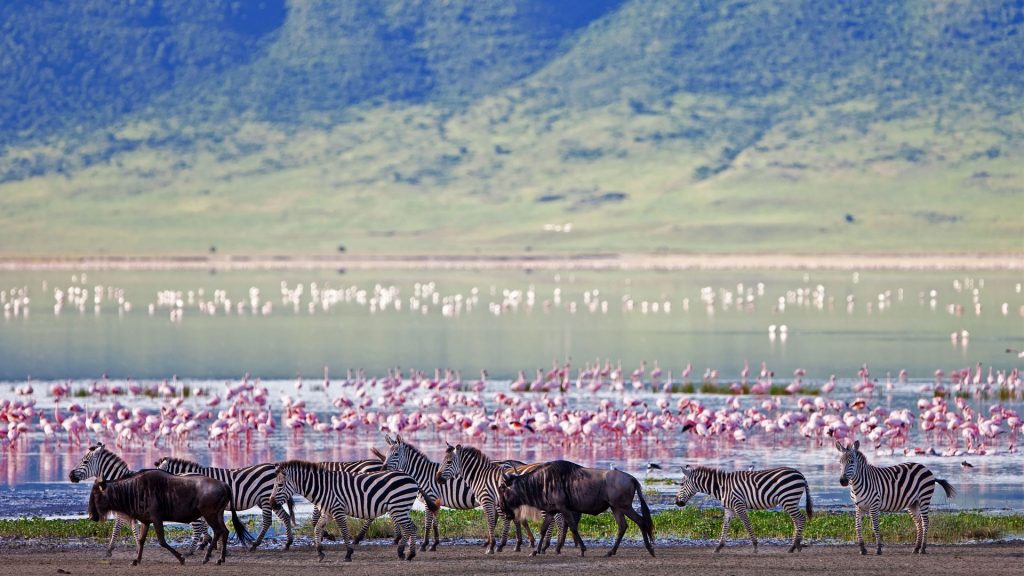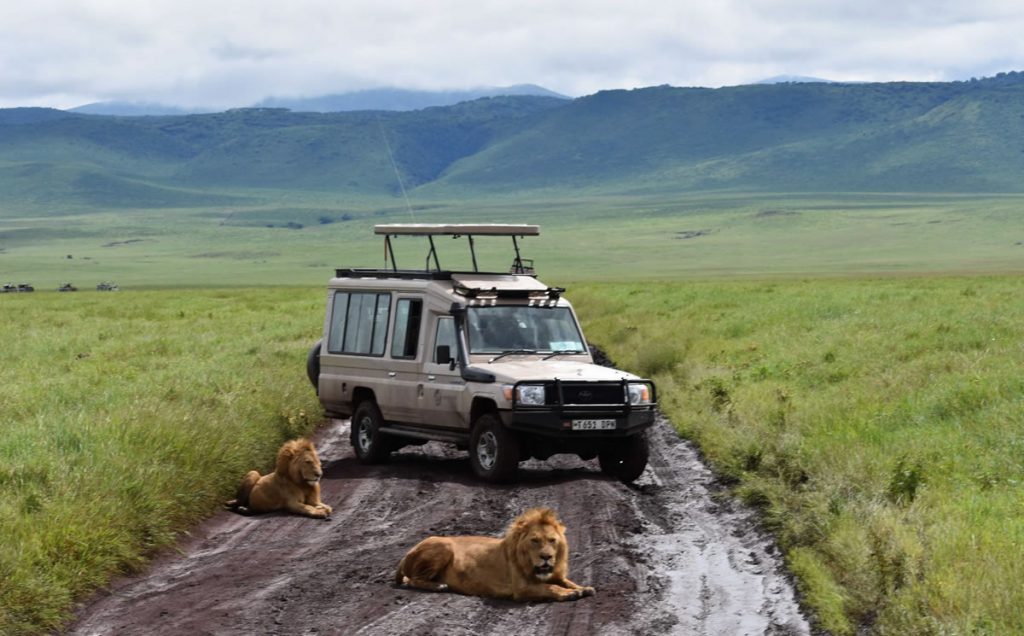 Serengeti National Park, Tanzania
The Great Migration, also known as the "Greatest Show on Earth," happens in the Serengeti. Every year, more than two million wildebeest, zebra, impala, and gazelle cross the Mara River in huge herds to find greener grass. Every year in July, the migration heads to the Masai Mara in Kenya. When the rains start in October or November, the herd makes the 1,000 km trip back to Tanzania. As huge clouds of migrating birds fly above, the wild rat must stay away from lions and leopards out hunting. As the world's largest land mammal migration and one of Africa's Seven Natural Wonders, it is a beautiful thing to see.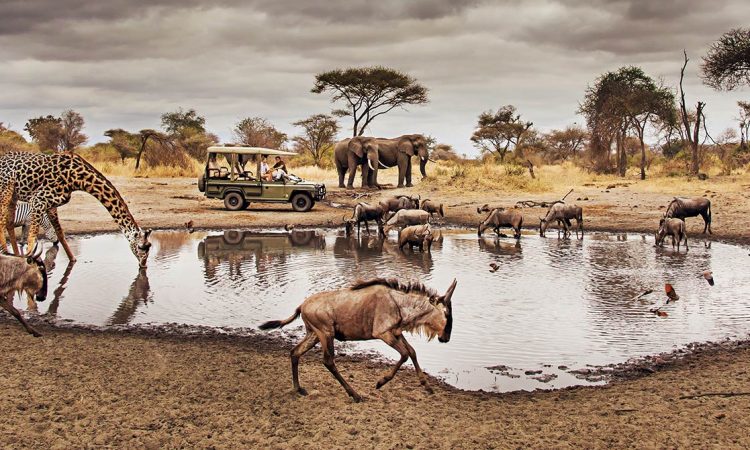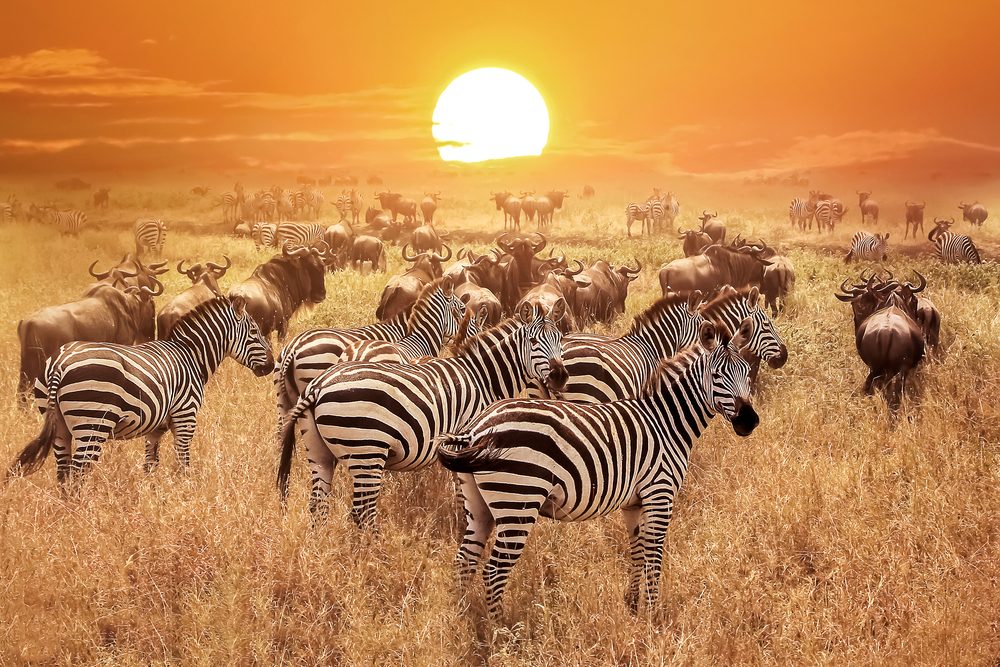 Maasai Mara National Reserve, Kenya
Masai Mara National Park in Kenya, the other half of the vast Mara-Serengeti ecosystem, can be reached by crossing the Serengeti border. As one of the best places to go on safari, the Maasai Mara is great for seeing wild animals. In the rivers, you'll also see zebras, gazelles, giraffes, hippos, and crocodiles. Over two million wildebeest arrive in huge, noisy groups during the Great Migration. The Masai Mara is known for its rich culture and unique wildlife. You can go to a traditional Maasai village, where you can meet the Maasai people and see how they live.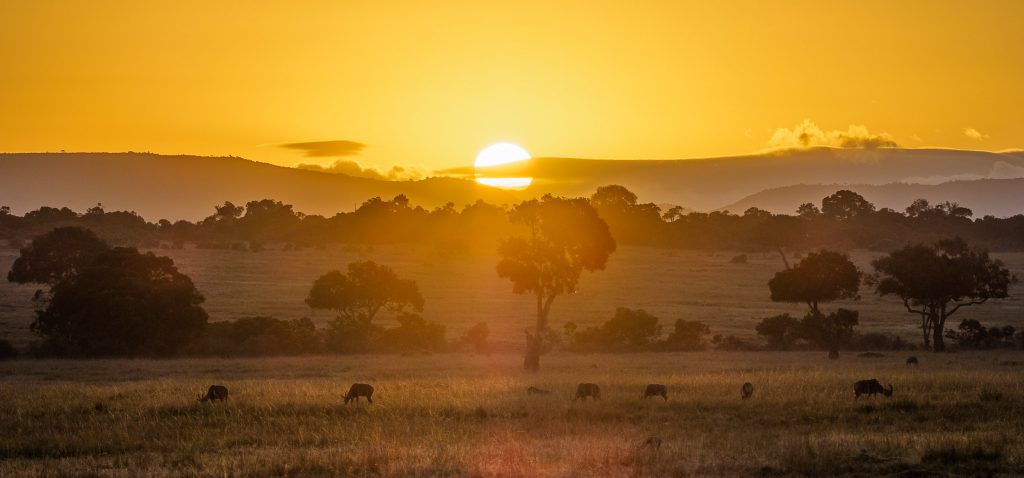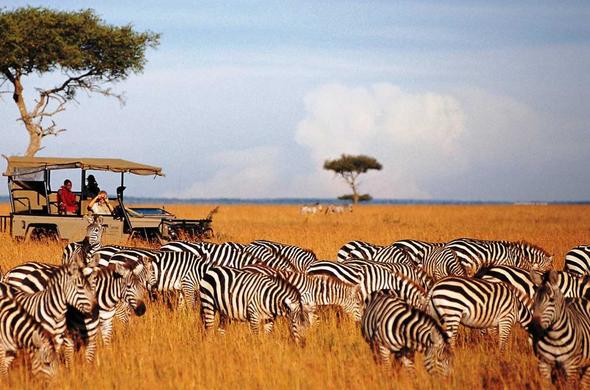 Etosha National Park, Namibia
Etosha is the biggest national park in Namibia. It is known for its beautiful desert landscapes and many animals. But you can see them on the nearby Capri Belt and Waterberg Plateau. At the same time, there are a lot of lions and elephants.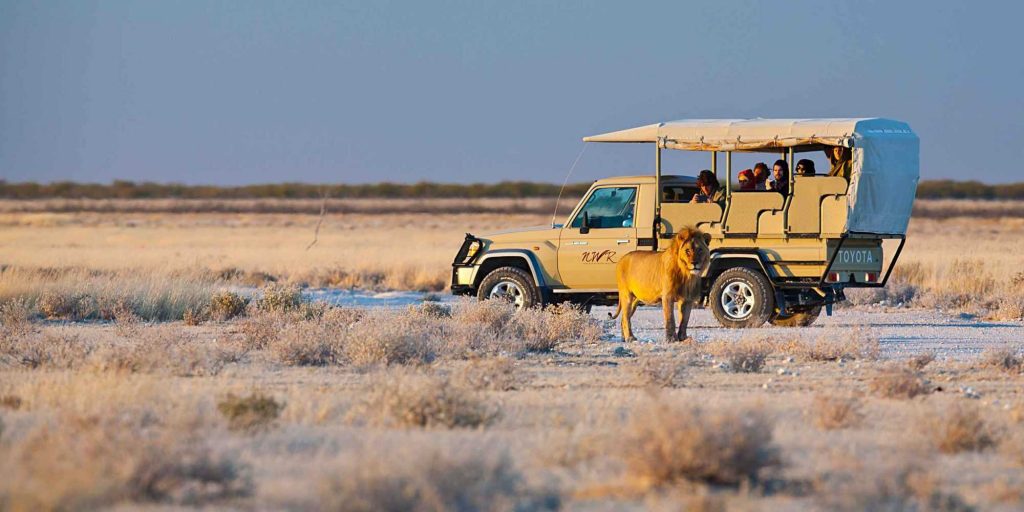 Etosha is one of the best places in Africa to see white and black rhinos, which are both very rare and in danger of going extinct. These valuable animals have been hunted almost to extinction on the continent, but you can still find them near water holes in Etosha. You can also see lions, leopards, cheetahs, and hyenas around waterholes. You can also watch elephants come to the water to drink and wash. Etosha is one of the best places to go on a safari because it has unique animals adapted to living in the desert.
Chobe National Park, Botswana
Chobe elephants are the main focus, and this national park is one of the best places in the world to go on safari to see these magnificent animals. About 120,000 elephants live in the park, and a Chobe river cruise would be a great way to see them.
Elephants, buffaloes, lions, and leopards come to the river to drink, and you can see birds flying over the water like kingfishers.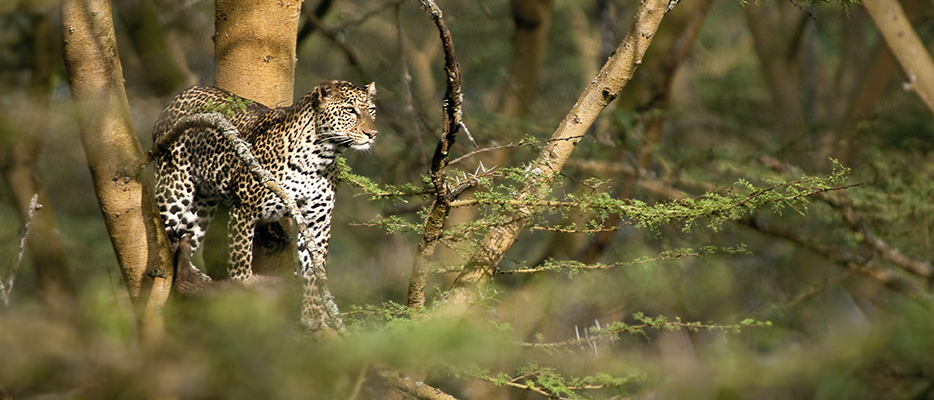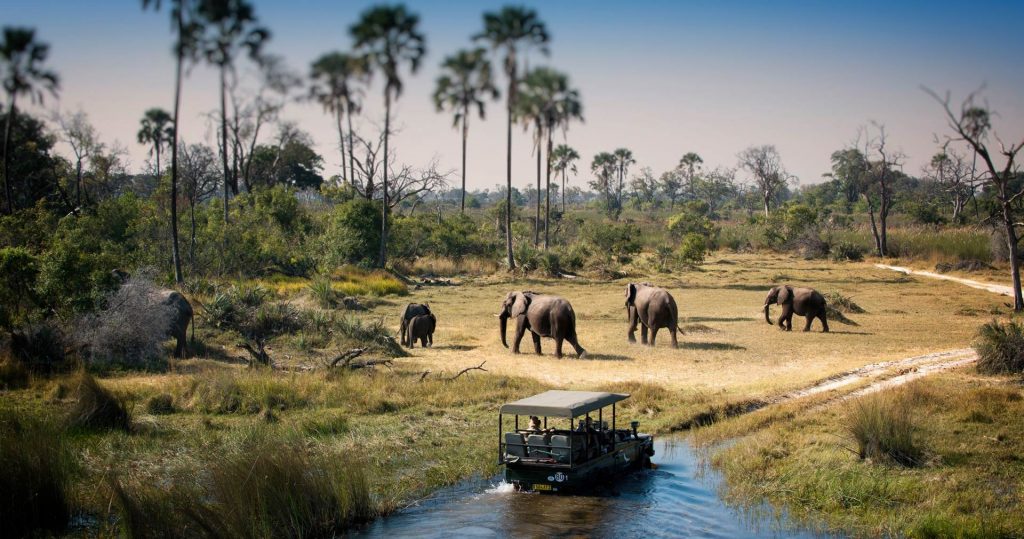 May to October, during the dry season, is the best time to see big groups of elephants. August to October is the best time to see wildlife. The number of rhinos in Chobe has dropped so much over the years that they are almost impossible to see.
Samburu National Reserve, Kenya
Visit the Samburu National Reserve, a bushy area on the banks of the Ewaso Nyiro River. Here, you can see different kinds of wild animals. The reticulated giraffe, Gravy's zebra, Beisa oryx, Somali ostrich, and gerenuk are rare animals that can only be found in the Samburu ecosystem.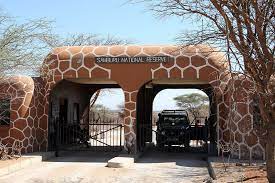 You can learn more about conservation and anti-poaching efforts in the area at the nearby Ol Pejeta Conservancy, the largest sanctuary for black rhinos in East Africa.
Kruger National Park, South Africa
Kruger National Park is the oldest and most well-known park in South Africa. It is one of the best things to do on the whole continent. With an area of more than two million hectares, you'll have a lot of chances to see big animals, rare animals, and everything in between. In this village, you can learn about the customs and sweets of the Shangan people.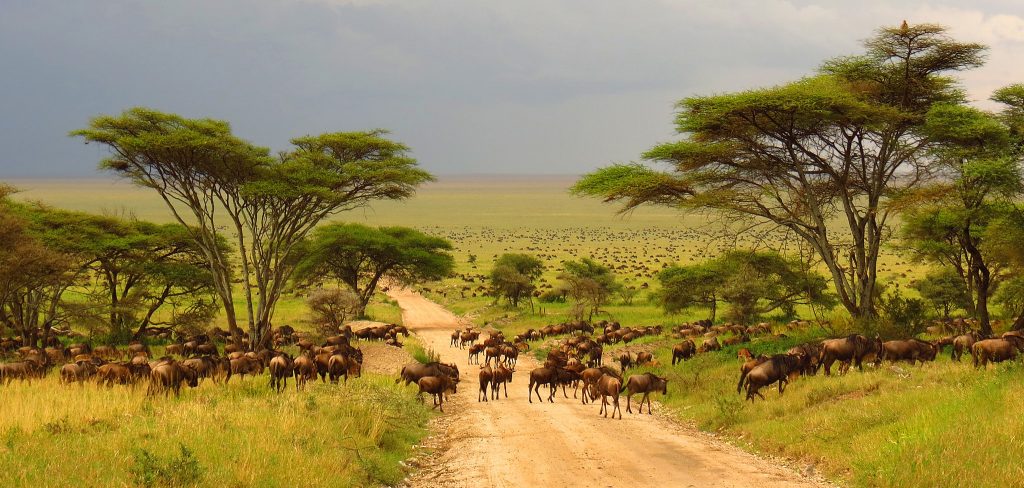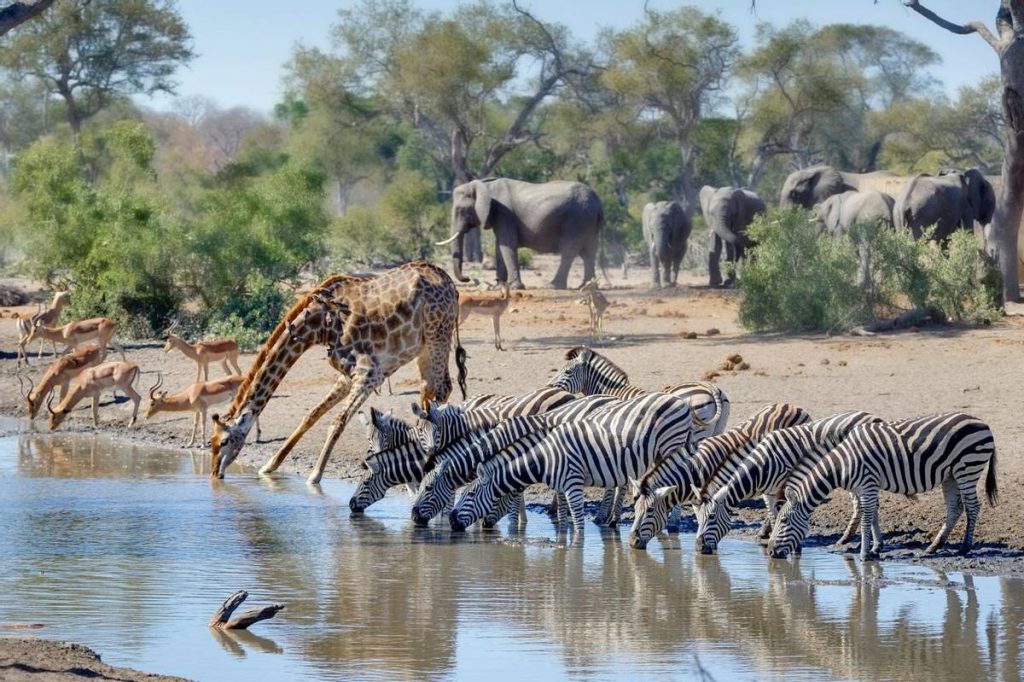 South Luangwa National Park, Zambia
There are many places in Africa to see wildlife, but South Luangwa is one of the best safari spots because there are so many animals. Elephants, impalas, pukus, and buffaloes walk across the open plains. Hippos dip in the river and leopards look for their next meal. If that doesn't make you happy, look up, and you'll see a lot of birds flying around.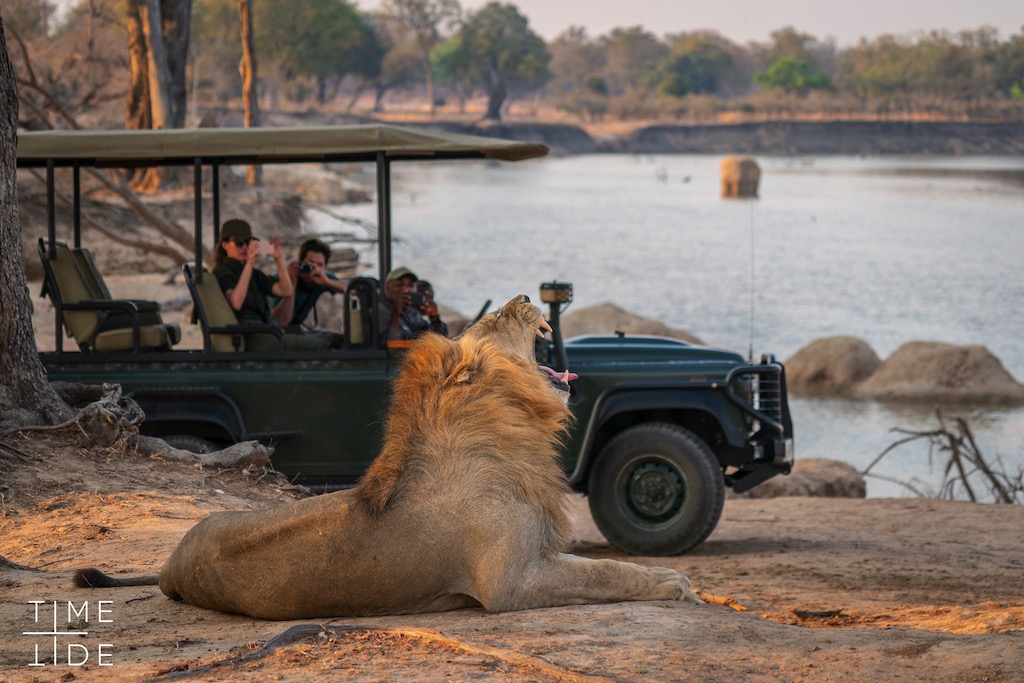 Conclusion
You can go on safari in many places worldwide, some of which are genuinely incredible. You and the people you care about will, without a doubt, have a vacation that will live long in the memory if you spend it marveling at the natural beauty and wild animals.
Check out more Travel blogs now!