Traveling alone might be very different than going with a companion, whether you haven't found that special someone yet, are going on business, or need some "alone time." These 12 solo traveler tips will offer you the confidence boost you may need, so don't stay home out of worry that traveling alone won't be enjoyable.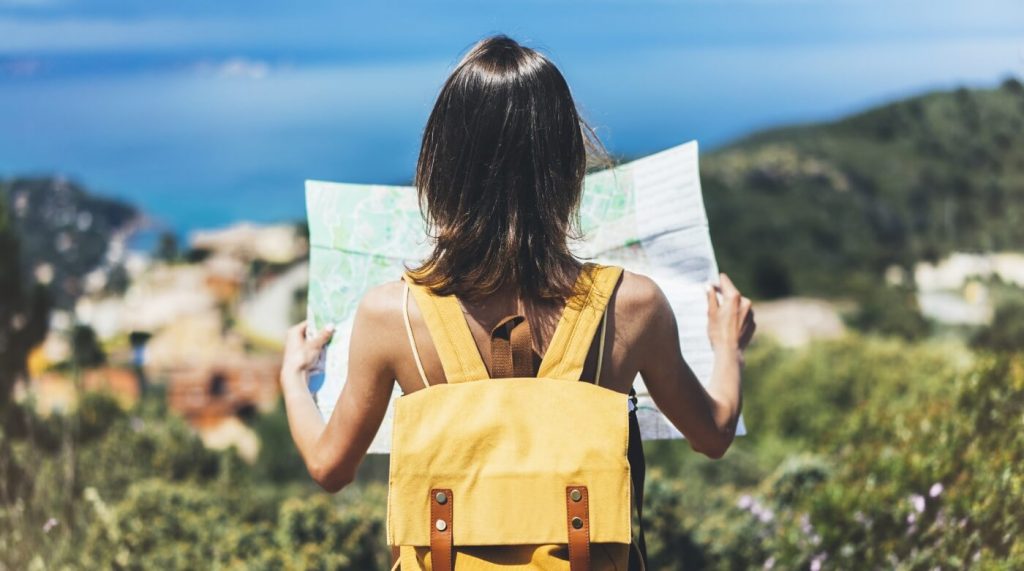 1. Avoid Lodging with a Single Supplement
Some cruise lines and accommodations could demand that two persons share the space. If you want it all to yourself, you will need to pay a single supplement so the travel agency may continue to expect to be paid as if you had a trip partner.
These costs will be made known to you before booking. If not, be sure to find out before reserving.
2. Stay Somewhere with Multiple Positive Ratings
If you're traveling alone, you could feel more exposed to a strange environment. Research before making a reservation, and only stay at a hotel or Airbnb property with many excellent ratings. These reviews will offer you a decent indication of what to anticipate from the host, the neighborhood, and any potential co-tenants. Some Apps can help you, check this now! Get Ready to Explore: The Top Rated Travel Apps
3. Stay Somewhere with Free Wi-Fi
Depending on the time of year you go, it may become dark early, so you want to spend less time outside sightseeing than in the summer. You can book a hotel with free wi-fi if you'd like to spend a lot of time there.
Additionally, you may use your wi-fi to browse the web, send and receive an email, and stream movies. You can avoid paying the access price if you visit somewhere that does so by booking a hotel where you have a higher membership tier and can take advantage of in-room wi-fi as a free amenity. Alternatively, the American Express Platinum Card can access more than 1,000,000 Boingo wi-fi hotspots worldwide. You can find out where to find wi-fi access when you need it by doing a simple search on the Boingo website.
4. Meet Other Travelers
Meeting other travelers is another method to break up the monotony of traveling alone. Your chat doesn't have to end when you land and get off the plane. In reality, two excellent tools can facilitate your interactions with other tourists and even locals: You can stay with local homeowners through Couchsurfing (a service similar to Airbnb), where you might also be able to meet other travelers.
It doesn't matter where you stay when you travel; you may utilize Meetup to discover regional events and things to do. If none of the guidebooks mention it, you can hang out at a particular cafe or go to a local festival. Every city offers a variety of chances, so make sure to look into this before traveling.
5. Relax While You Eat
A good time to relax and be yourself might be during meals. Yes, you can chat with the server or the bartender, but you can also use the time you spend eating to ponder. If the place has free wi-fi, you can plan the remainder of your day, catch up on emails, or read a book.
If you want to avoid standing out, consider going to a cafe where the relaxed atmosphere attracts many single people and groups looking for a break. You can pick a booth at the restaurant if you'd like more privacy. Both settings can provide you with the privacy you seek, and the food and environment may be more pleasant than fast-food restaurants.
6. Start Your Day Early
Be an early bird instead if the thought of going out to bars and clubs alone doesn't appeal to you. If you visit a big, busy city, there are many opportunities to sightsee independently and be entirely safe. When families and those night owls depart their hotel for the day, it is easier to avoid the crowds at famous sights by getting up early.
7. Do Something You Normally Wouldn't Do with Others
When you're on a solo trip, you can be cautious about doing new things for fear that they won't go as planned and you won't have someone to help you if that happens. Instead, this could be an excellent opportunity to try something that people in your specific typical traveling group would not. You can visit an art gallery all day long while they would prefer to relax on the beach, or the other way around. Perhaps there is something you can do without the kids that you can accomplish on your own.
Additionally, this trip can be an excellent chance for you to cross something off your bucket list
8. Take Plenty of Pictures
It's simpler than ever to shoot images of every place you go, thanks to smartphones and almost universally available free wi-fi connections. Your friends and family can virtually experience every minute of your journey in real-time. They can view your photos when you post them on social media. Although a selfie stick is optional, you can use one. We often feel jealous of those who get to go to new areas.
9. Leave a Copy of Your Travel Itinerary with Friends and Family
Send a copy of your itinerary, flight information, hotel bookings, and perhaps even a general idea of your sightseeing plans to your family and friends as a courtesy. Take a few minutes to register your trip (before you leave) with the State Department if you will be traveling abroad so that the local embassy or consulate can contact you if necessary.
10. Make a List of Your Emergency Contact Information
Make an easily accessible list of your emergency contact information. The list can include any necessary phone numbers, your contact information, and the name of an emergency contact back home. For instance, if your plans are disrupted, you may need to activate the travel protection benefits. Therefore you can give the toll-free number for your credit card company.
You ought to photograph your stove as well. While checking to ensure you have everything while packing. It might be simple to forget to turn off your stove, coffee machine, or iron before leaving for the airport. Look at the image of your stove's dials when you go to the airport to ensure everything is off. If not, ask a neighbor or your landlord to switch it off so you won't have to worry about it while you're away.
11. Secure Your Valuables
This last piece of advice is wise for all travelers. When you go out, bring the essentials, such as your phone, a credit card, some cash, an ID, and a copy of your passport. Keep these hidden in a safe bag that you can always see. Keep bags containing these items up and in your direct line of sight.
Additionally, carrying a photocopy of your passport would be best if something urgent happens to the original. Keep the copy secure, unlike where you keep your genuine passport. Think about leaving a copy with a friend or relative back home. When traveling, it's also critical to remain alert and keep your possessions close to hand. Use the hotel safe to store additional cash, jewelry, genuine passport, and other vital papers.
12. Get Travel Insurance
Stop unplanned incidents from ruining your travel investment and yourself. Travel insurance that covers interruptions and cancellations can help you get paid back for covered losses. For example, those brought on by inclement weather, natural catastrophes, certain illnesses, and other problems. Other travel insurance plans can aid in defending you against unforeseen medical and evacuation costs and losses brought on by lost or stolen luggage, among other things.
Summary of Traveling Alone
Don't let your next vacation alone may make you anxious. It might be among your most memorable experiences ever. Making memories with your friends and family is fun, but traveling alone may be just as enjoyable. I'd like for you to maintain a good outlook. Follow solo traveler tips. Additionally, the fact that technology has significantly shrunk the world improves things.
Check More Useful Blogs Now!