Your happiness and the quality of your memories together will be directly influenced by the honeymoon destinations you select after your wedding. As a middle-aged traveler, embarking on your first trip as a married couple holds even greater significance, as it marks the beginning of a new chapter in your life. Choosing the right honeymoon destination is essential to create lasting memories and set the tone for future adventures together.
Regarding honeymoon destinations, the options are endless, catering to various preferences and interests. Whether you seek relaxation on pristine beaches, cultural immersion in historic cities, or thrilling adventures in exotic landscapes, a perfect honeymoon destination is waiting to fulfill your dreams.
The Maldives presents an exquisite tropical paradise for couples yearning for sun-soaked romance and idyllic seascapes. Picture yourselves staying in luxurious overwater bungalows, surrounded by turquoise waters and powder-white sands. Dive into vibrant coral reefs, indulge in couples' spa treatments, and savor candlelit dinners under starry skies. The Maldives offers an enchanting escape for couples seeking tranquility and unparalleled natural beauty.
Italy is a timeless honeymoon destination for those captivated by Europe's rich history and old-world charm. Explore the romantic city of Venice, gliding along its iconic canals in a gondola, hand in hand with your loved one. Discover the artistic wonders of Florence, where Renaissance masterpieces grace every corner. Indulge in delectable cuisine and world-class wines in Tuscany, and bask in the romantic ambiance of the Amalfi Coast. Italy's enchanting cities and breathtaking landscapes offer a captivating blend of romance and cultural immersion.
Adventurous couples seeking thrills and breathtaking landscapes may find their paradise in New Zealand. This diverse country offers a wealth of outdoor activities, from snow-capped mountains to pristine lakes and lush green valleys. Embark on exhilarating hikes through fjords and glaciers, bungee jump in Queenstown, or take a scenic helicopter ride over dramatic landscapes. New Zealand's awe-inspiring scenery and adrenaline-pumping adventures create an unforgettable honeymoon experience for adventurous souls.
Alternatively, for those seeking a blend of luxury, culture, and natural beauty, Bali, Indonesia, is an ideal destination. Immerse yourselves in the island's vibrant culture, visiting ancient temples, attending traditional dance performances, and indulging in Balinese spa rituals. Discover hidden waterfalls, stroll along pristine beaches, and sample the tantalizing flavors of Balinese cuisine. Bali's serene beauty and warm hospitality provide the perfect backdrop for a honeymoon filled with relaxation and cultural exploration.
Choosing a honeymoon destination should reflect your shared interests and desires as a couple. Whether you prefer secluded serenity, cultural immersion, or thrilling adventures, the key is to select a destination that resonates with both of you. The honeymoon marks the beginning of your lifelong journey together, and the memories you create in your chosen destination will be cherished for years. So, embrace the opportunity to embark on this extraordinary trip as a middle-aged traveler. Let your honeymoon set the stage for a lifetime of incredible adventures and cherished memories together.
In this article, We have compiled a list of the best honeymoon destinations worldwide for you to pick. Choose here your favorite romantic destinations.
1. Lake Como, Italy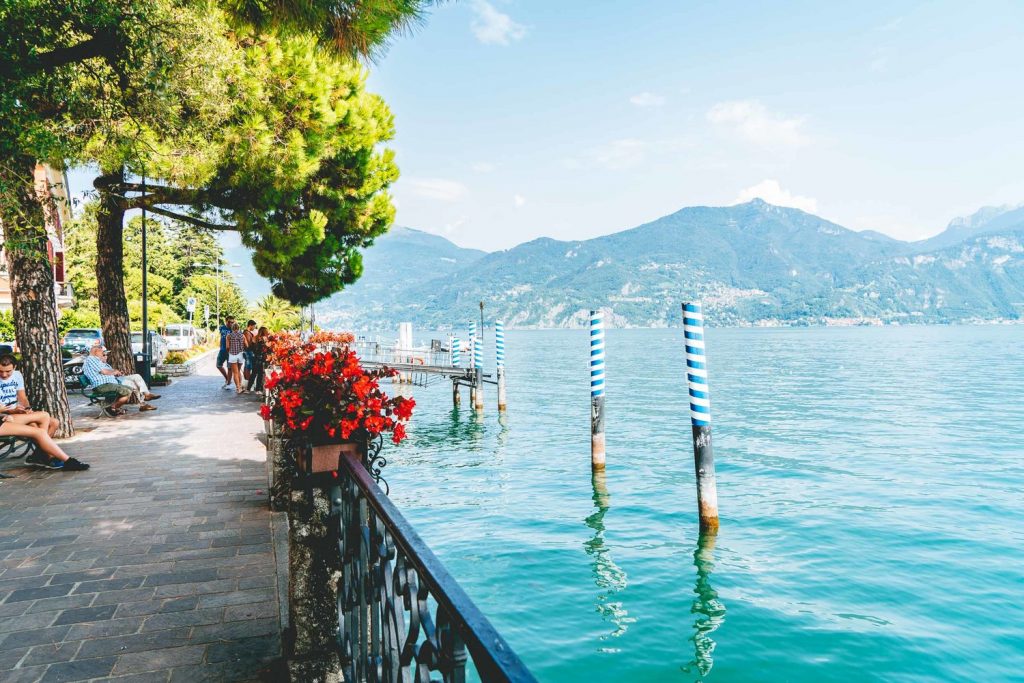 Taking a trip on the Riva, eating some of the best pasta in the world, and touring through picture-perfect little towns. Should this not be the case on a honeymoon?
Lake Como and its charming villages (Cernobbio, Bellagio, and Varenna, to name a few) have been a haven for the well-heeled of Milan for centuries. Thanks to their picture-perfect location against the Alpine peaks (and George Clooney) backdrop. 
Go to the biggest dame, the magnificent, historical, and magnificently groomed Villd'Estete, for the ultimate" "dolce vi" a" experience. One of the best places to choose from your romantic destinations.
2. Taormina, Sicily
You may enjoy the best of both worlds in Sicily: island life and Italian culture. And any lover of White Lotus will already know how beautiful and enchanted Taormina is.
Sicily is the largest island in the Mediterranean. It is perched on the tip of Italy's foot and straddles the continents of Europe and Africa. 
Besides the otherworldly cuisine. There is also a wide variety of buildings, works of art, and historical sites to discover, which is just fitting.
Stay in Taormina. We advise a suite on the water at the five-star Atlantis Bay as your base to explore. It is a great Mediterranean choice from all romantic destinations. Learn how the Best places to visit in Italy.
3. Santa Barbara, California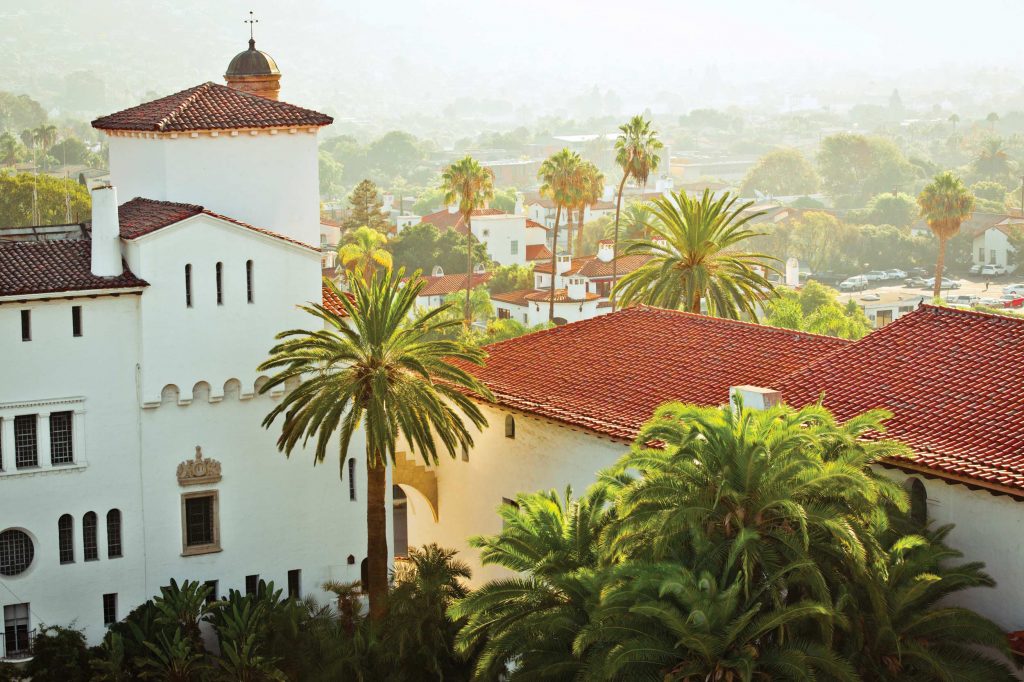 Santa Barbara is a popular destination for couples looking for a city-meets-beach getaway. This is easily accessible due to its lovely clay-roofed Spanish Colonial Revival architecture and temperate Mediterranean environment (fly into Santa Barbara airport or make the easy 2-hour drive up from Los Angeles).
In addition, wine lovers are only an hour away from the beautiful Santa Ynez Valley, dotted with wineries.
San Ysidro Ranch is the wonderfully manicured picturesque hideaway where JFK and Jackie spent their honeymoon and several luminaries were. From Winston Churchill to John Huston have sought refuge as the ideal romantic destination.
4. Turks & Caicos
In the Atlantic Ocean to the southeast of the Bahamas, Turks & Caicos consists of forty separate islands.
The coral islands (Providenciales being the most visited) are a memorable tropical getaway.
The Amanyara is a private, all-inclusive resort on the beach of an expansive 18,000-acre wildlife preserve. Private infinity pools, ocean-view villas, a wellness program to keep you busy for a week, and around-the-clock butler service. Delicious, fantastic food awaits you as you choose from these romantic destinations.
5. Kohala Coast, Big Island, Hawaii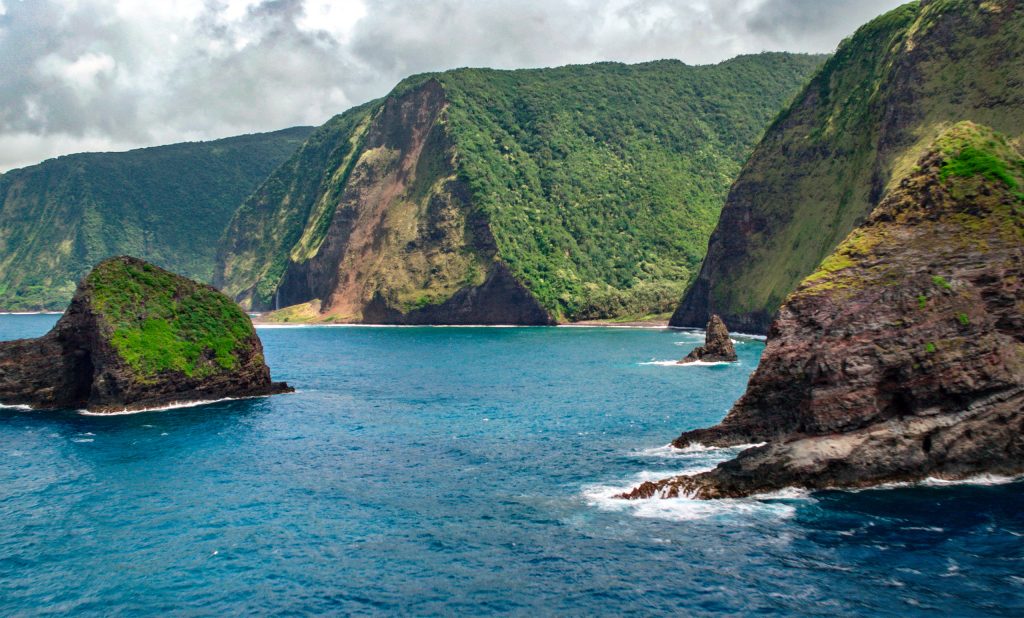 Many people automatically think of Hawaii when they hear the word" "honeymoon," but if you want to get away from the crowds and experience the real Hawaii, consider going to Big Island. 
Hawai'i Volcanoes National Park is a must-see. The breathtaking views from a helicopter, snorkeling with manta rays at night, and other adventures.
Relax on the silky sands of Mauna Kea Beach while staying at the Mauna Kea Beach Hotel, a mid-century masterpiece by Laurance S. Rockefeller known for its open floor layout and cantilevered stairways. A natural choice from all romantic destinations. Find the 10 Best islands to visit in 2023.
6. Greenough, Montana
The Green O is conveniently located just down the road from Paws Up. So guests there may enjoy the same outdoor pursuits (and the vast 37,000-acre expanse) visitors can. But it is the best of both worlds: after a romantic night in one of the property's 12 tiny, design-forward" "hous"s." You and your partner may dine on an award-winning eight-course meal at the Social Haus. 
The five days or two weeks you spend here will be filled with exciting adventures (including horseback riding, ATV tours, and cattle drives), exquisite meals, and quiet time for two.
7. Big Sur, California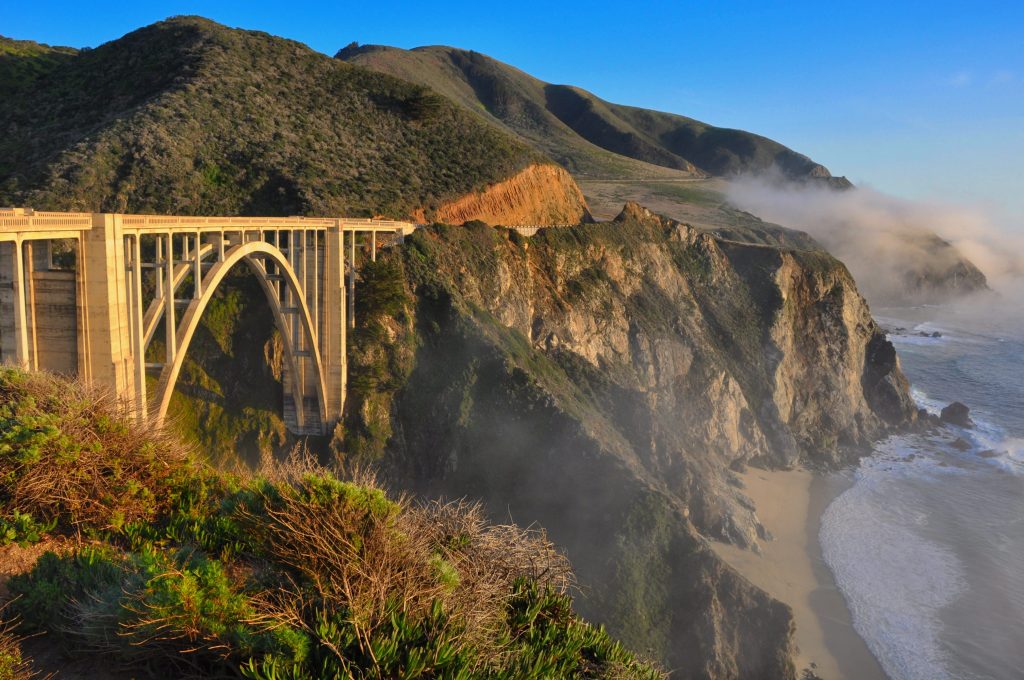 Big Sur, with its giant redwoods, fanciful meadows, and the most spectacular vistas of the Pacific coastline.
Experience the classic (and romantic) Big Sur at the Ventana Big Sur with its infinity-edge hot tub, clothing-optional Mountain pool, and adjacent Japanese hot baths.
8. Punta Mita, Mexico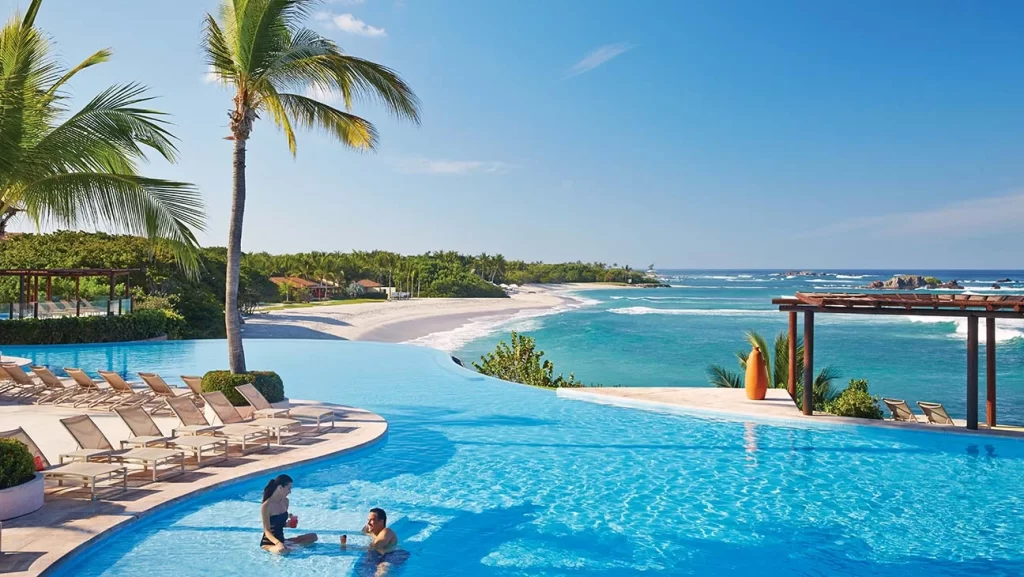 An exclusive well-being and premium destination on a 1,500-acre peninsula in Rivera Nayarit. It is barefoot luxury at its finest. The west coast of Mexico is home to surf communities, excellent whale-watching opportunities, and an abundance of unique wildlife.
9. Scotland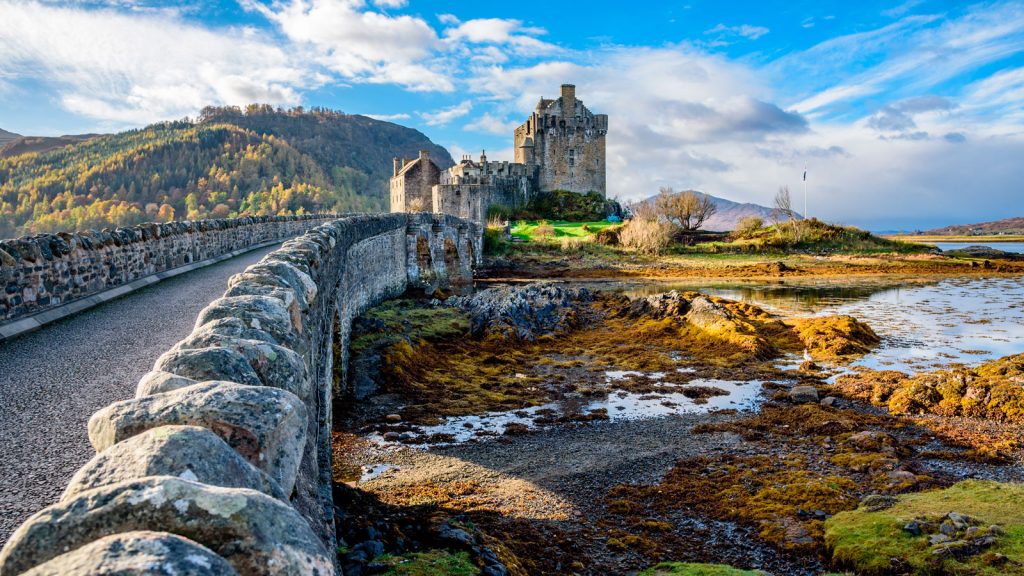 A honeymoon in the Highlands is a fantastic choice regardless of your interest in Outlander or The Crown.
Scotland has various landscapes and activities, from the bustling metropolises of Edinburgh and Glasgow to the remote forested wonderlands of the Cairngorms, with lakes (lochs) and leafy lanes (glens) in between. 
World-class golf can be found at The Machrie Hotel & Golf Links on Islay, one of the nine whisky distilleries on the island. Surfing is another popular pastime. However, you will need a thick wetsuit. The Michelin-starred Number One restaurant at The Balmoral's opulent hotel is a fitting home base.
10. Maui, Hawaii
On Maui, they have the art of the honeymoon down. The island has a sophisticated but laid-back vibe, and there are enough outstanding dining alternatives to try something new every night.
Plus, there are stunning beaches, lush woods, and whale-watching seasons. Hotel Wailea is an adults-only, all-suite Hawaii resorts with views of three islands. Check some of the Top Tropical islands.
11. Japan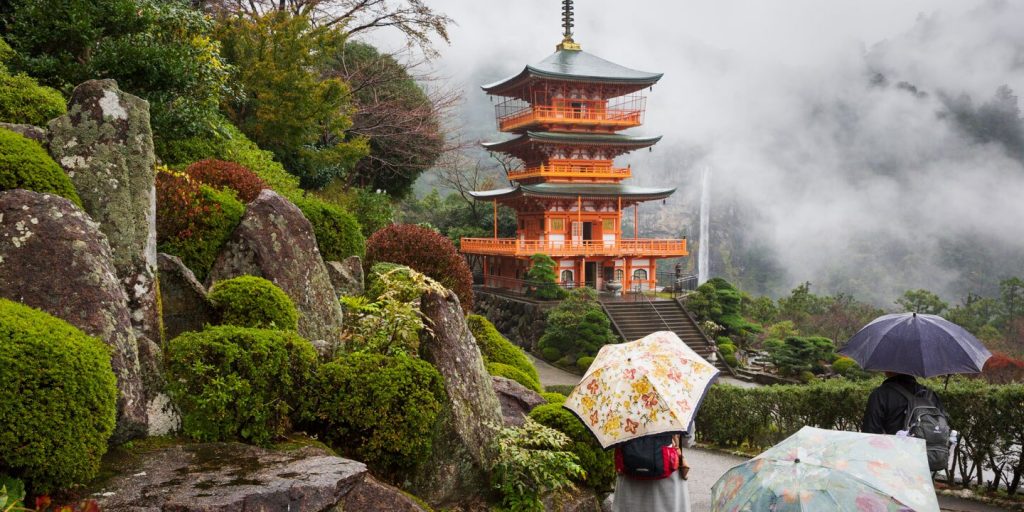 Japan is rich in natural beauty, sake, sushi, history, and culture, with impressive modern architecture in its great cities and a comprehensive trail system for outdoor enthusiasts. 
There are mountains for skiing, temples for worship, cafes for cats, and a breathtaking coastline to explore. Senses ablaze in Tokyo (see the luxurious ryokan-style Hoshinoya Tokyo), while more than a dozen World Heritage Sites can be found in Kyoto (plus the brand-new and breathtaking Aman Kyoto).
Hoshinoya Taketomi Island in Okinawa provides a glimpse into traditional Japanese island life. In contrast, the brand-new resort Halekulani Okinawa on the same chain celebrates authentic cultural and natural immersions. Learn the Best Time To Travel To Japan.
12. Pacific Harbor, Fiji
Fiji is the perfect romantic destination to relax after your wedding because it is remote, peaceful, and surrounded by the beautiful sea.
It's also a refuge of luxury villas, many with their little island—could there be anything more romantic than being alone in the middle of nowhere? Guests of the Auberge Resort Nanuku can hire out the resort's two-acre island, a quarter-hour boat journey from the leading site.
13. Mexico City, Mexico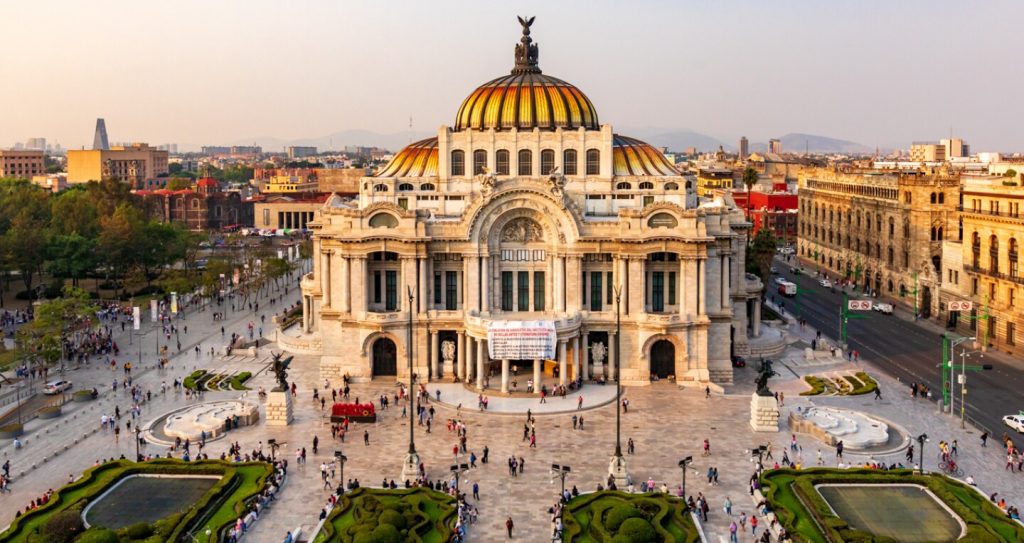 Aesthetes, art enthusiasts, and foodie couples will find common ground at the 2018 World Design Capital. Mexico City has become increasingly popular in recent years with the explosion of its restaurant and bar cultures and art gallery and museum offerings. 
The key to enjoying world-famous restaurants like Pujol, Sud 777, and Merkavá is planning (and getting reservations).
St. Regis and Four Seasons have stunning, opulent locations, while the boutique hotel Las Alcobas is a lovely, cozy option for winding down after a day of indulging.
14. Bora Bora, French Polynesia
In French Polynesia, Bora Bora is another out-of-the-way, castaway-style location for newlyweds who want to get away from it all and are willing to splurge. 
On MotTo'opuaua, a private island where the Conrad is located, you will find the island's longest stretch of white sand beach and some of this land's most renowned sunsets.
15. Fiji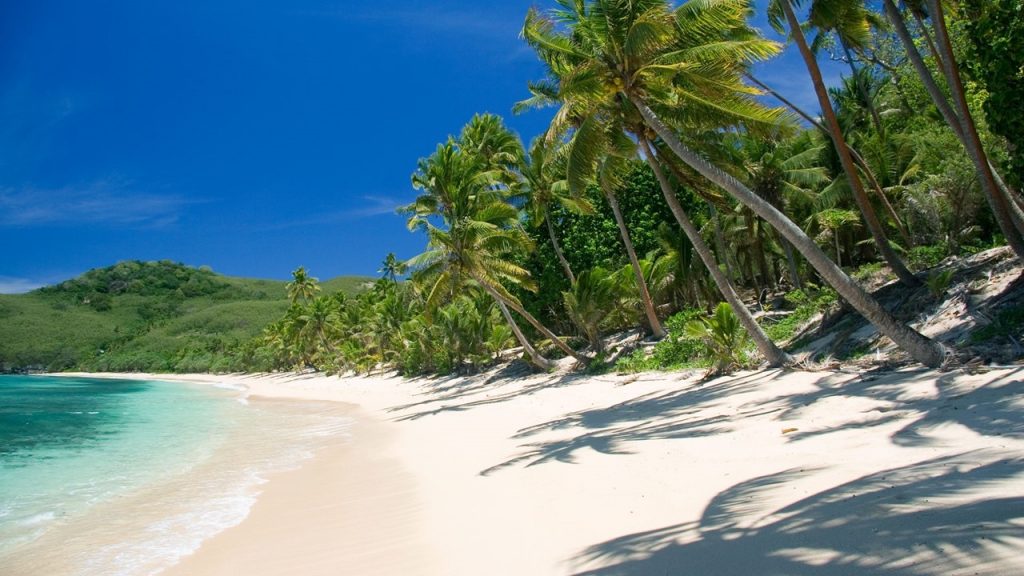 Is there any island more ideal for a traditional honeymoon destination than Fiji? It is hard to think of a finer vacation than hopping between the five-star resorts scattered over the more than 300 islands of the South Pacific, each with its unique blend of white sand, palm trees, mountains, and turquoise lagoons.
Tokoriki Island Resort Fiji is an adults-only getaway, a little slice of heaven on earth. With 36 private beachfront villas (equipped with ocean-facing infinity pools) and impeccable Fijian design, guests will feel right at home in the heart of this South Pacific paradise.
Champagne and fresh seafood each night, several opportunities for romantic activities (including dining on the property's jetty), and an award-winning, fully immersive spa make up the lifetime honeymoon in these romantic destinations.
16. Peninsula Papagayo, Guanacaste, Costa Rica
Located in the country's northwest, this 1,400-acre eco-luxury resort and residential community is a prime starting place for honeymooners and nature lovers exploring the country's breathtaking landscapes. 
Book a room at the Four Seasons Resort Costa Rica in Peninsula Papagayo if you and your partner want a vacation with thrilling activities (like zip lining) and restful downtime.
17. Morocco
Do you and your loved one have an insatiable sense of curiosity? That rules out a trip to the beach if you want to relax. The fascinating locale of Morocco merits your consideration.
Marrakech is a medieval walled city dating back to the Berber era, and it is a gastronomic and cultural paradise. Here you may enjoy delicious local cuisine, hold hands while shopping in the souks, listen to live music and storytelling, and marvel at the city's stunning architecture. 
Stay in the lap of luxury at the pink Amanjena, or go for something a little more traditional in Fes at the posh Riad Fes.
Beautiful Kasbah Tamadot, owned by Richard Branson, is a great place to stay when exploring the Atlas Mountains on foot. Essaouira is a picture-perfect fishing village with camels grazing on the shore winding alleyways.
18. Nova Scotia, Canada
The shores of Cape Breton Island in Nova Scotia are ideal for the unconventionally romantic. Two of the best golf courses in North America are located here, and other romantic activities, such as bicycling, hiking, and sunset boat trips, are also readily available.
This region has excellent lobster, crab, salmon, other seafood, and organically grown fruits and vegetables. Stay at the Cabot Cape Breton, a secluded luxury resort with 72 rooms and 19 oceanfront villas along the breathtaking shore of Cape Breton Island.
19. The Amalfi Coast, Italy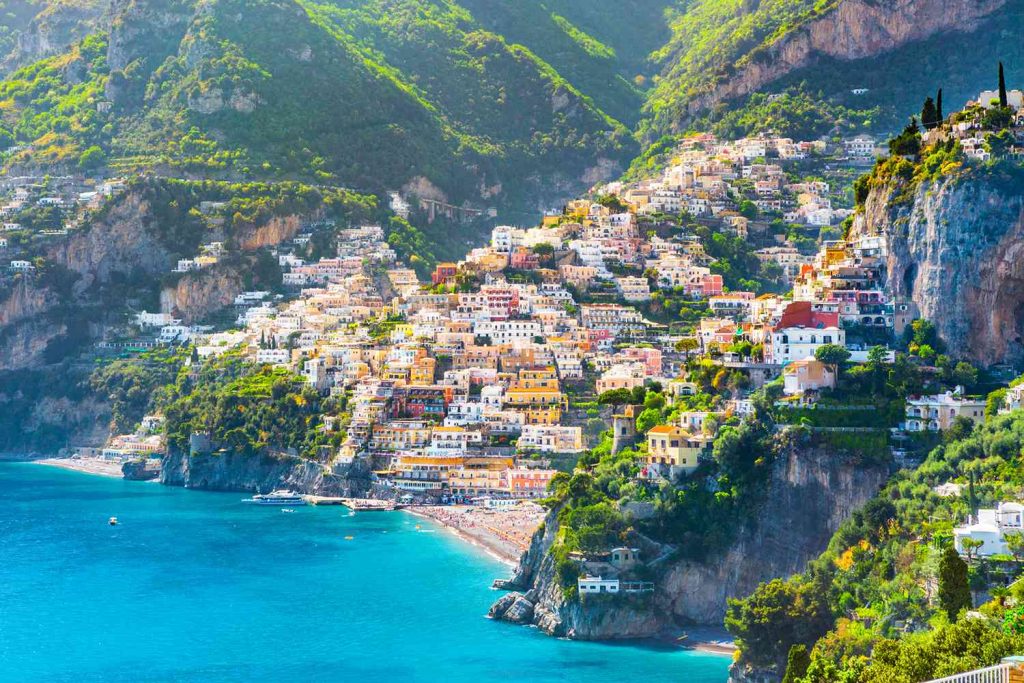 The Amalfi Coast remains a popular choice for honeymooners for many reasons. Steep village alleys, Moorish architecture, turquoise water, and colorful loungers and umbrellas bordering the sandy beaches are picture-perfect examples of a classic romantic setting. 
Especially at the five-star Le Sirenuse, where the recipe for a seductive, high-end vacation has been perfected, glitz is second nature.
20. The Azores, Portugal
A cluster of nine islands in the middle of the Atlantic Ocean, just a five-hour flight from New York City, teeming with undiscovered natural beauty for foodies and explorers.
Azores Getaways, a flexible travel service, is the finest option to see this under-the-radar destination. They provide various tours, from culinary adventures to grandiose itineraries that take all nine islands in one trip.
Do you want to know the best part? The packages include lodging, return flights, and transportation to and from the airport, so booking is a breeze.
21. Rwanda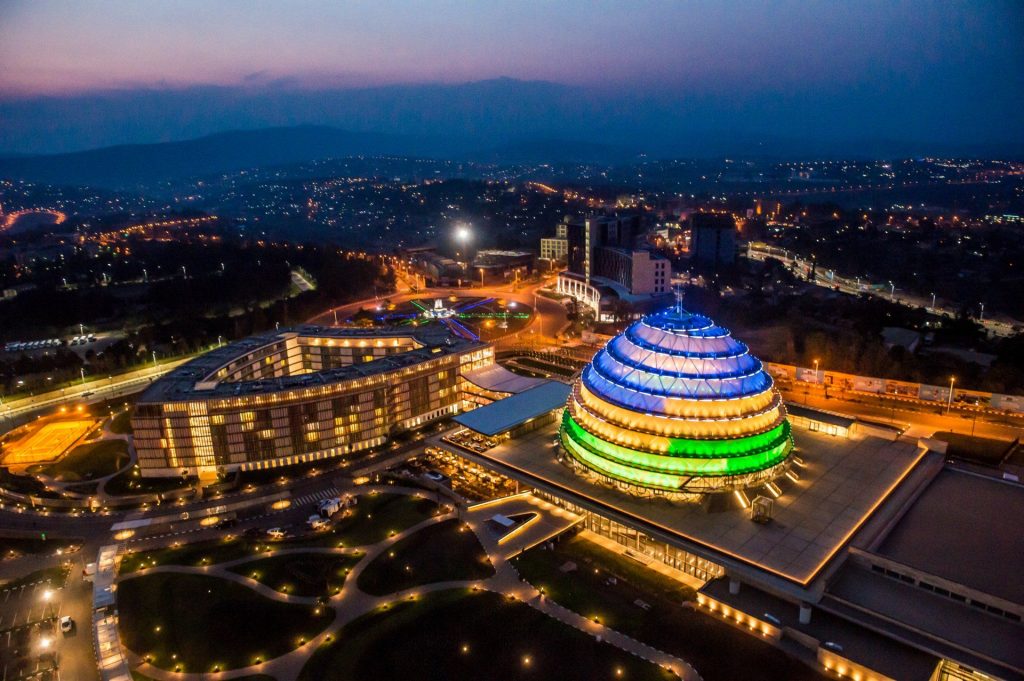 To have an unforgettable honeymoon experience, you should consider going gorilla trekking in Rwanda and staying at a luxurious lodge.
Safaris, in general, are transformative experiences, but getting up and personal with gorillas in their natural environment is on a whole other level. The ancient rainforest of Volcanoes National Park is home to Bisate Lodge and Singita Kwitonda Lodge. There you can enjoy spa treatments and adventure activities.
Magashi Camp in Akagera National Park is a great spot to see lion pride and black rhinos up close. And if you are looking for resort-style accommodations and educational artisanal and cultural tours in Kigali, look no further than The Retreat at Heaven. Book now your favorite romantic destinations!
22. Lord Howe Island, New South Wales, Australia
The perfect romantic destination, this half-moon island is located in the middle of a marine national park designated as a World Heritage Site. 
Only 400 people are allowed on Lord Howe Island at any given time, making it feel like your private paradise while providing access to the world's most southerly coral reef. 
Capella Lodge is a luxurious getaway with nine modern island-style apartments designed with the laid-back vibe of an original Australian beach house in mind.
23. Canouan, The Grenadines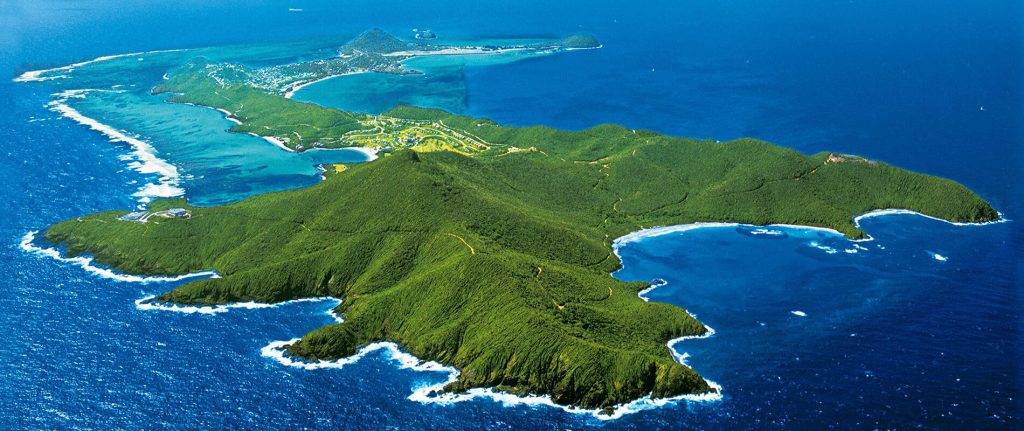 Canouan, a relatively untouched tropical island, is a hidden gem in the Caribbean with a wide variety of exciting activities like golf, tennis, deep sea fishing, and sailing.
There is a solid reason why Canouan is home to MandariOriental's first Caribbean resort. The all-suite hotel boasts elegant Italian architecture, personal butler service, and proximity to secluded beaches and islands, perfect as a romantic destination.
24. Paris, France
Seriously, it is a no-brainer. The nickname" "City of Ligh"s" might just as quickly b" "The City of Lo"e" for Paris. 
If you appreciate a fantastic romantic walk, hand-in-handyou'llll love the French capital, which offers culture, architecture, and art alongside incredible food and wine. From famous luxury stalwarts like the Four Seasons George V and Le Royal Monceau — Raffles Paris to perfectly designed modern boutique hotels such as Hotel Providence Paris, you can tailor a honeymoon to your style, whetheit's's classic and formal or more boho and creative. All of this makes Paris a top romantic destination.
25. Florence, Italy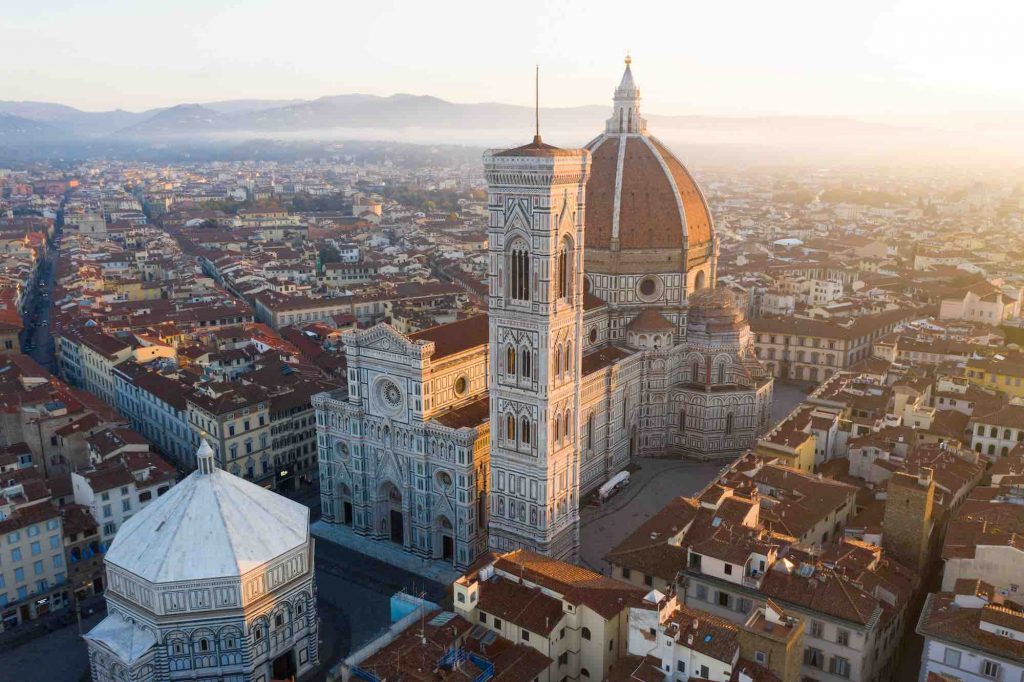 Florence is a great honeymoon destination since it offers a taste of everything, from delicious cuisine to many cultural opportunities to scenic drives through Tuscany. A Relais & Chateaux hotel, Relais Santa Croce is steeped in history and romance.
Guests of this 18th-century palazzo may enjoy a hot air balloon trip over Tuscany and winery tours in the nearby Chianti region—the perfect activity for a romantic getaway.
26. Bali, Indonesia
A honeymoon in Bali is a surreal experience's sole Hindu island is the ultimate romantic destination. 
Balinese culture, art, music, rice terraces, temples many temples give the island a more exotic air than the Caribbean islands closer to the United States while still providing the usual beach, surfing, snorkeling, and massage activities.
Four Seasons Bali at Sayan and Mandapa, a Ritz-Carlton Reserve for jungle vibes, and Uluwatu Surf Villas or Mulia Villas for coastal bliss are just a few examples of extraordinary lush homes that make it easy to get into the spirit of this land's celebration of nature.
27. Turtle Island, Fiji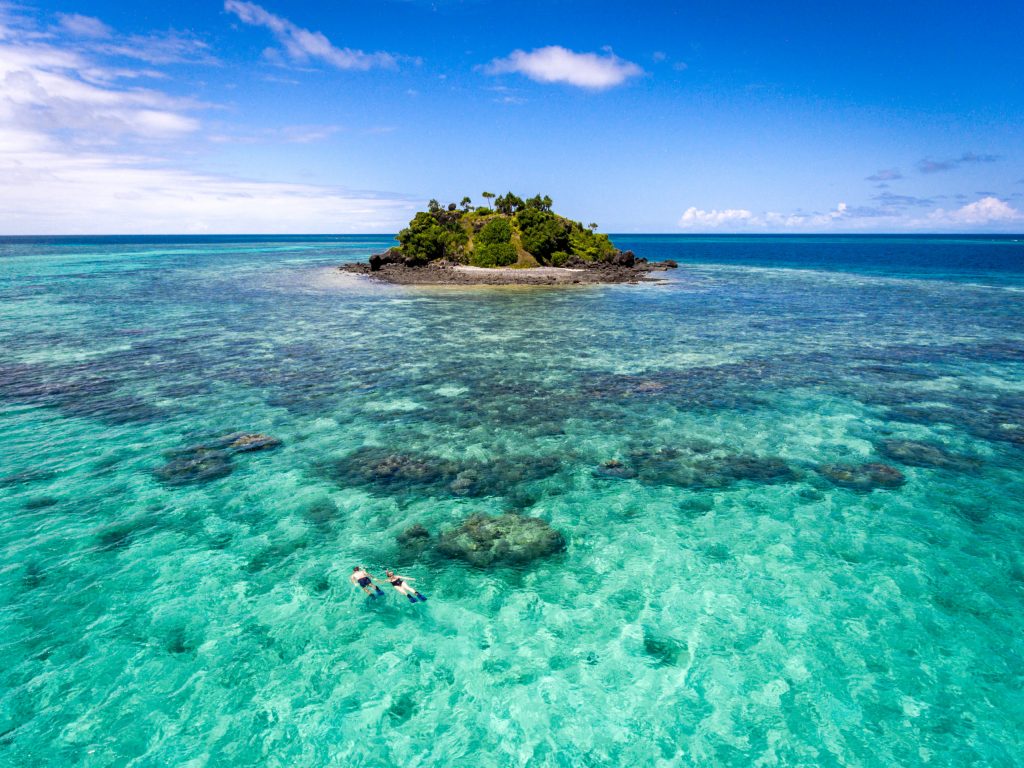 A media tycoon with urban fatigue purchased the 500-square-mile island of Turtle Island for personal use.
There are now more than a million trees on the island, as well as abundant reefs and wildlife, a resort with 14 villas (so no more than 28 people can stay there at once), 12 private beaches, a wide variety of water and land-based activities, and delicious, authentic Fijian cuisine based on thisland's's bounties. And with the all-inclusive overnight fee, newlyweds may relax and enjoy themselves without worrying.
28. Vancouver
The beautiful Canadian city of Vancouver and its neighboring island of Vancouver offer plenty of opportunities for an exciting honeymoon. Uniquely situated between mountains and water, the location is a popular outdoor adventure spot boasting thriving art and music cultures. One of the fantastic romantic destinations.
Whether you spend your time in the city at the elegant Fairmont Pacific Rim Hotel or in the woods of Tofino at the Wickaninnish Inn, you will be surrounded by breathtaking natural beauty.
29. Tanzania
Travel to Tanzania and hike the 62 miles across Serengeti National Park for a once-in-a-lifetime adventure.
No lodges, highways, crowds, or smartphones are here; you must make do. Walking, fresh cowboy coffee, long, leisurely lunches, journaling, photographing, excellent Tanzanian lagers at sundown, big feasts of curries and stews, storytelling around crackling campfires, stargazing, and sleeping in a tent to the sounds of hooting owls rustling grass. 
Not for the faint of heart, but perhaps the pinnacle of the African experience for some.
30. Santorini, Greece
There is a good reason why Santorini has become synonymous with honeymoons throughout the years: it is breathtaking. The ancient volcanic landscapes, the blue of the Aegean Sea, and the sunsets all combine to create a magical ambiance. Even though Oia is often cited as Santorini's most romantic destinationImerovigli's location atop the island's tallest cliff provides visitors unparalleled access to this land's most famous spectacle: the sunset. The AubergResorts' Grace Hotel villa has a private pool, spa, hammam, chef, and outdoor fireplace. It would be best to act like that because it is your honeymoon.
31. Abu Dhabi, UAE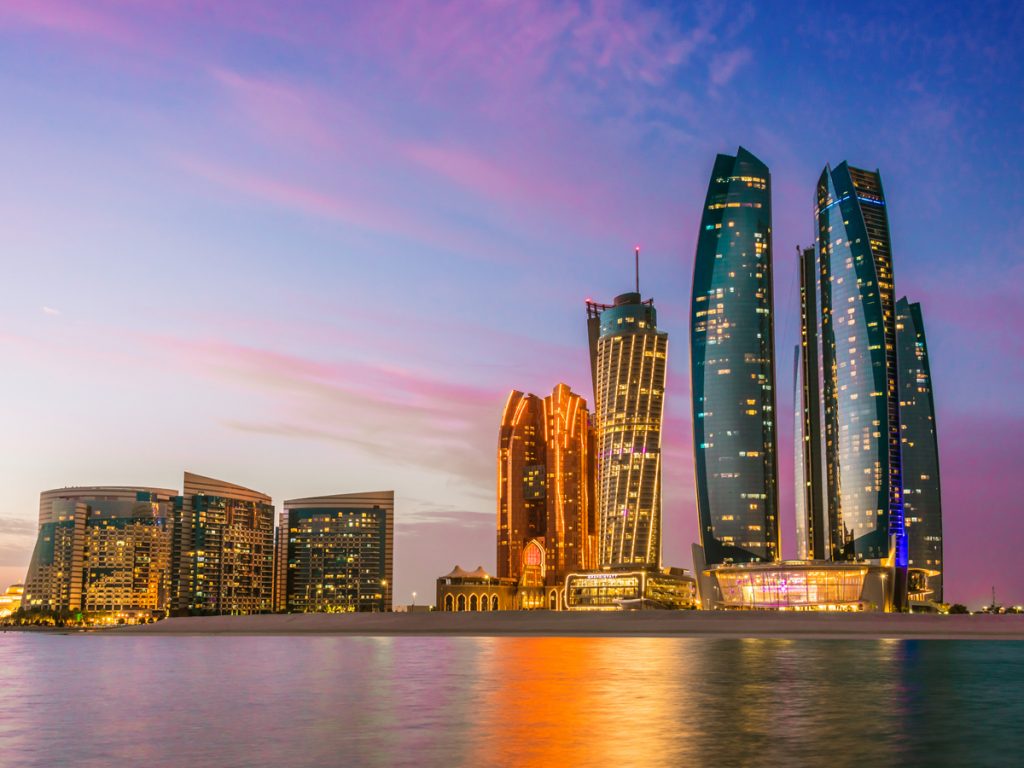 The Empty Quarter, just outside Abu Dhabi, is home to the world's largest sand desert. It is where two people can feel like they are the only ones in the world as they enjoy a romantic dinner by the dunes or a camel ride across the desert. 
This Arabian Nights fantasy can be realized in the lavish Qasr Al Sarab, a magnificent oasis in the middle of the desert.
32. The Blue Lagoon, Iceland
Iceland is easily accessible from the East Coast, and it has many attractions beyond its closeness, such as horseback riding, stunning geologic and volcanic features, hot springs, and, in the summer, nearly nonstop daylight (winter, while dark, offers a high likelihood of aurora borealis sightings).
The Retreat at Blue Lagoon Iceland, a hotel with 62 suites, is the perfect place to experience everything Blue Lagoon offers. Ten minutes away in the car will take you to a beautiful 18-hole golf course.
33. Bhutan
If you and your partner like to do things differently, this South Asian treasure is the way to go. It is a fascinating country with its personality and terrain, located between the two natural wonders of the world, India and China. Visit these romantic destinations.
The Himalayan microstate is a hiking paradise with a distinct culture that has survived despite its remote location and light Western influence. As you go from valley to valley, you can stop at Buddhist temples, take in breathtaking views, and visit forts.
34. Buenos Aires, Argentina
If you are planning a trip to Argentina for your honeymoon, get ready to indulge in some profound sensuality. A great choice from all unique romantic destinations.
People travel far and wide to experience the capital city's world-famous nightlife. Bike around the town (bike lanes everywhere) and take in the colorful culture, local grill-focused cuisine, and attractive surroundings, or stay in one of the city's sleek, well-designed hotels like the Faena Hotel Buenos Aires or the luxurious Four Seasons Hotel Buenos Aires.
35. Patagonia, Chile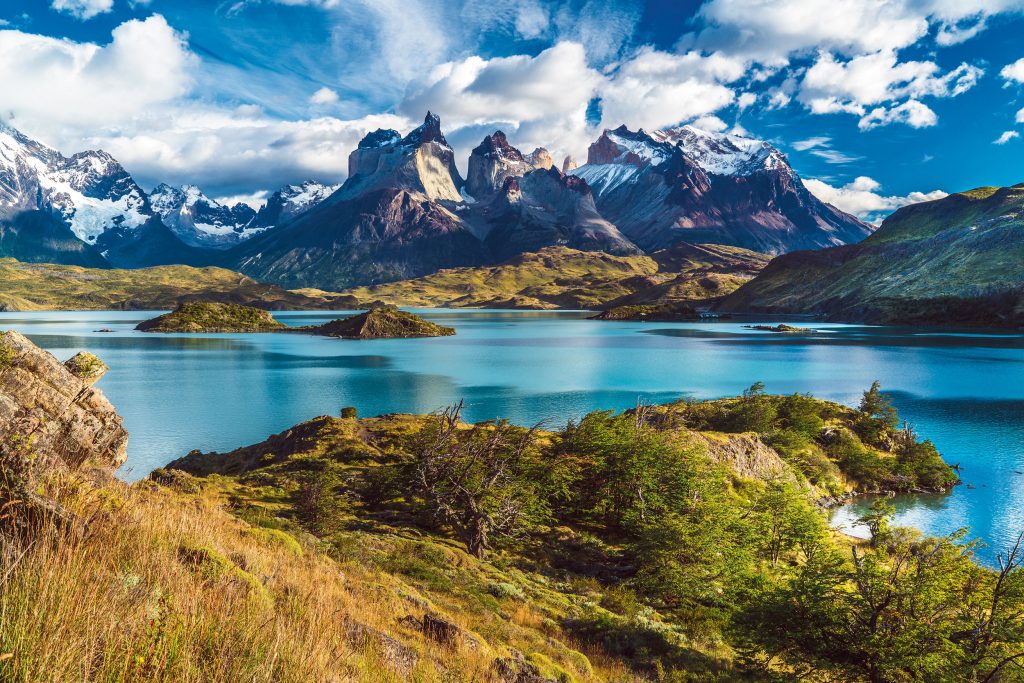 It is easy to see why Patagonia is a favorite spot for newlyweds. There is much to see at Torres del Paine National Park, from its famous snow-capped peaks to the unearthly crystal blue icebergs that dot its many lakes. A trip to this far-flung corner of the planet is undoubtedly a once-in-a-lifetime. 
When you book a room at the Explora Patagonia, local guides will help you create a personalized plan for exploring the area's stunning scenery in various ways, such as on foot, horseback, or kayak.
36. Copenhagen
Difficulty pronouncing names and places in the Danish capital is part of the adventure. The beautiful Scandinavian region, home to the Little Mermaid statue, stately castles, and many influential designs, is compact and straightforward to explore. 
Plan day hikes in forested paradises outside the city, and then spend the evening hunkered down with your soul mate in a luxurious hotel like the historic Hoted'Angleterrere, surrounded by many candles, wine, and sweets.
37. Costa Rica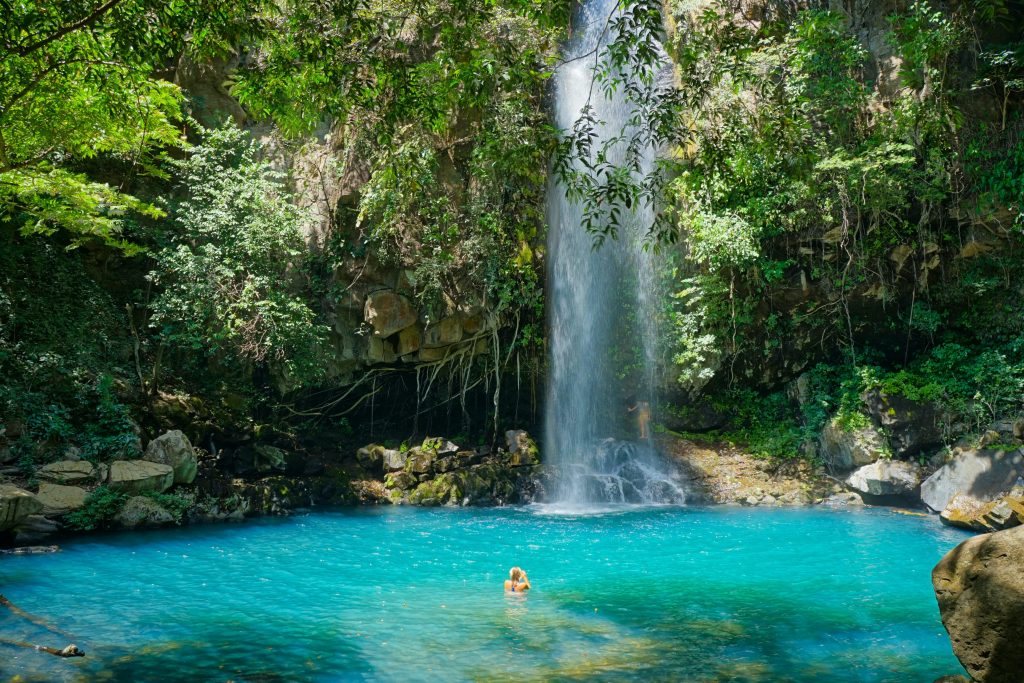 Those interested in nature and outdoor activities will find paradise on the Pacific coast of Costa Rica. Santa Teresa has plenty of surfing as a little coastal community to keep the locals relaxed.
Florblanca Resort and Milarepa are just two boutique hotels in the rainforest that overlook the beach and unique cuisine.
Towards the north, on Peninsula Papagayo, lies the cozy and all-encompassing Kasiiya boutique resort, complete with magnificent platform tents and many opportunities to spend time in the woods and bond with your fellow guests and Mother Nature. The Retreat Costa Rica is known for its spa services, organic gardens, and breathtaking Pacific Ocean views. Some of the most amazing romantic destinations.
38. Cyclades, Greece
Many famous islands in the Aegean Sea, such as Santorini (Grace Santorini Hotel has recently refurbished) and Mykonos (Nesaea restaurant is causing a stir). 
There are other emerging islands like Paros and Folegrandos. You may enjoy the natural beauty with fewer people and visit critical archaeological ruins there. Or, better still, charter a 104-foot luxury yacht from Entre Cielos and sail throughout the entire region. One of the fantastic romantic destinations.
39. Dominica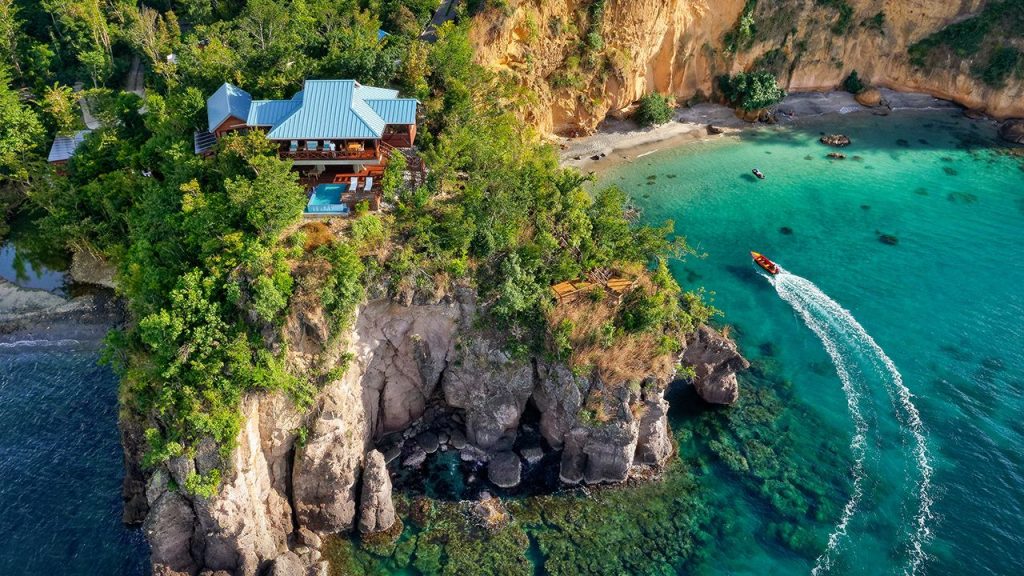 Dominica is a water enthusiast's paradise thanks to its many rivers and streams, not to mention the Caribbean Sea. 
A second alternative is to hike the region's longest trail. After Hurricane Maria, the island became famous as an eco-tourism destination. Attractions include Jungle Bay, Secret Bay, Cabrits Resort & Spa Kempinski, and activities like canyoning in Titou Gorge and relaxing in the Wotten Waven Hot Springs mud baths.
40. Galapagos
A honeymoon at a beach resort has merits, but if you are an adventurous couple looking for a truly once-in-a-lifetime experience, a trip to the Galapagos Islands might be your best bet. A fantastic choice from all the romantic destinations.
CharleDarwin's preferred travel destination provides nature lovers unparalleled access to exotic ecosystems. 
One way to see the islands off Ecuador's coast is to cruise on a small ship or mega-yacht like Ecoventura.
Pikaia Lodge is another top-tier option, boasting an infinity pool, spa, carbon-neutral guest rooms, an award-winning sustainable dining program, and coffee from the property's farm.
Where is the best place as a honeymoon destination?
The best place to go on a honeymoon is up to the coupleIt's's time to get away from it all and spend quality time together in a romantic setting. If you're looking for more help deciding where to go, we have some great places to help get you started. Book now your romantic destinations!!