When most people think of a trip, they picture white sand beaches, clear blue water, and palm trees. Most people think of tropical islands at the end of the world when they think of paradise. But that's not true. Now let's explore the world's most beautiful tropical island.
Maldives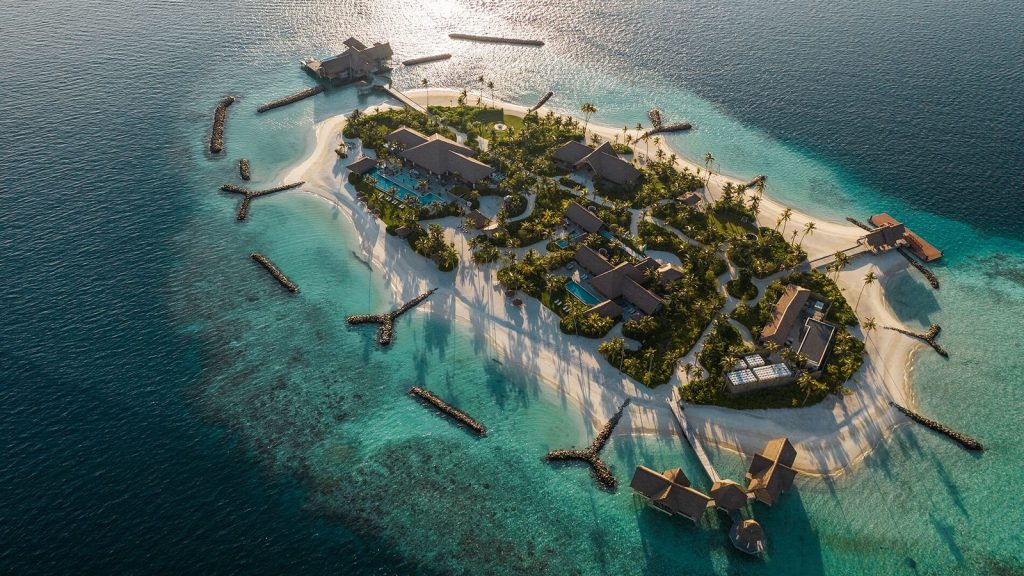 The Maldives Islands are in the middle of the Indian Ocean. They are made up of coral atolls just above sea level. These small coral islands are full of friendly people and have great diving, snorkeling, and white sand beaches. The islands are full of private resorts. The cost of a vacation here is also very high. Bangkok Airways has cheap flights to and from Thailand, which is good news. When the weather is cool and dry, November to May is the best time to visit the Maldives. From June to October, the monsoon season makes it hot and wet.
Seychelles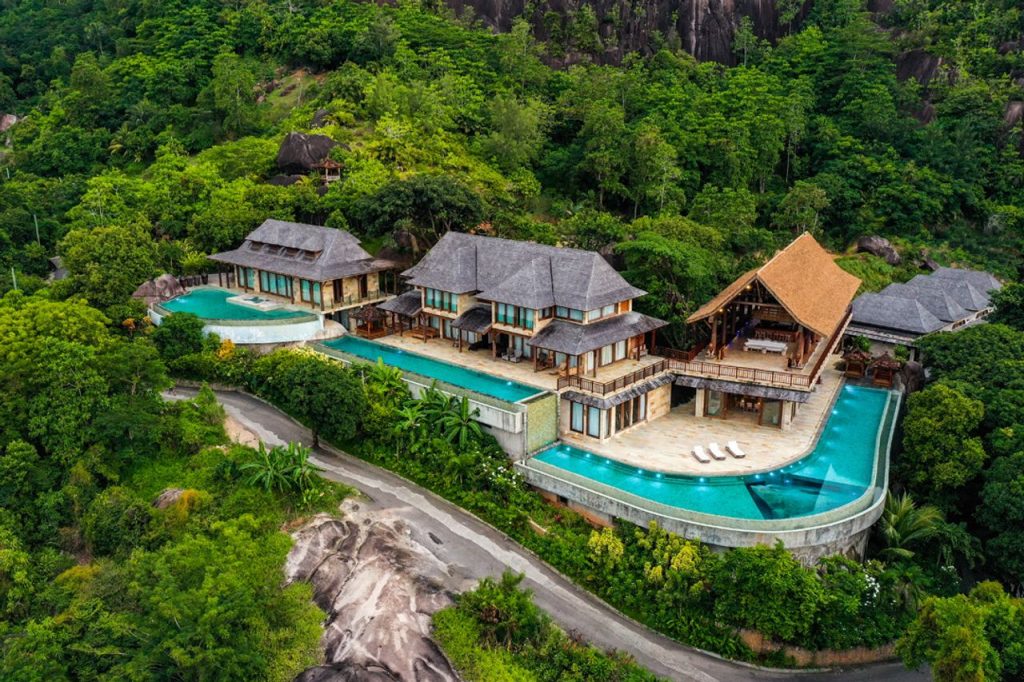 In the middle of the Indian Ocean, these islands are paradise. They are off the east coast of Africa. Seychelles would be the place that would make me give up everything and move into a beach hut. You can choose from many different islands and have as much privacy as possible. The 115 islands in this group have everything a beach lover could want. These islands are very expensive, which is a shame. Even though you can travel on a tight budget if you plan. The best time to go is from May to September when it is cooler, and there is less rain.
Gili Islands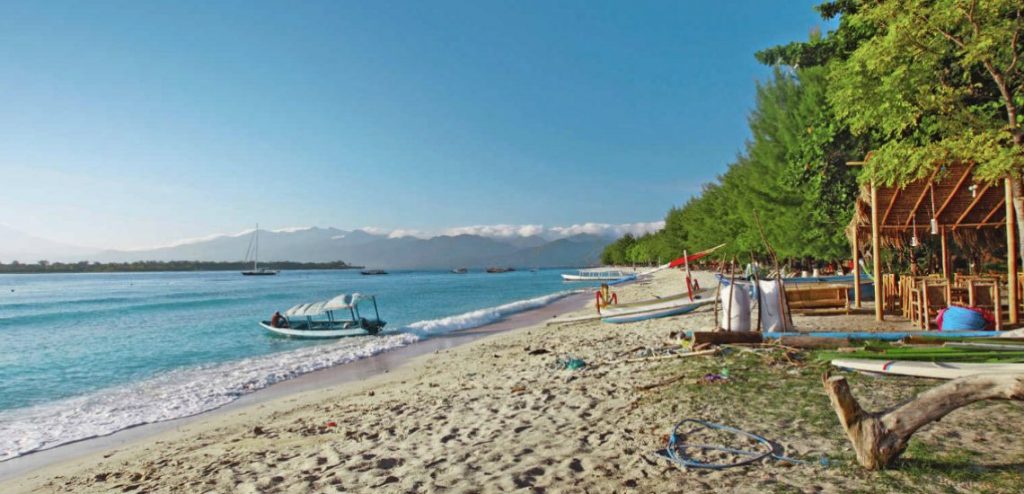 The Gili Islands are a group of three small islands: Gili Trawangan, Gili Meno, and Gili Air. They are off the coast of Lombok Island, Indonesia, in the northwestern part of the island. Their sandy beaches are lined with palm trees, and their coral reefs are famous. Sea turtles swim at Turtle Point on Gili Meno, the island with the fewest people. On Gili Trawangan, the biggest island, there is a shipwreck at Wreck Point, near Mentigi Beach. The weather stays the same all year (although April to October is drier). Bali and the Gili Islands are close to each other, so it's up to you to make the most of this beautiful part of the world.
Ko Lipe
Ko Lipe island is in the south of Thailand. It is full of seafood, and the water around it is full of life. A small island close to this island is great for snorkeling. You might even see a reef shark or two. There are beaches with fine sand and warm water to swim in. The best weather and the fewest people are between November and March. From May to October, the island is closed because of the harsh monsoon season. The best way to get there from Park Bara is by boat.
Fiji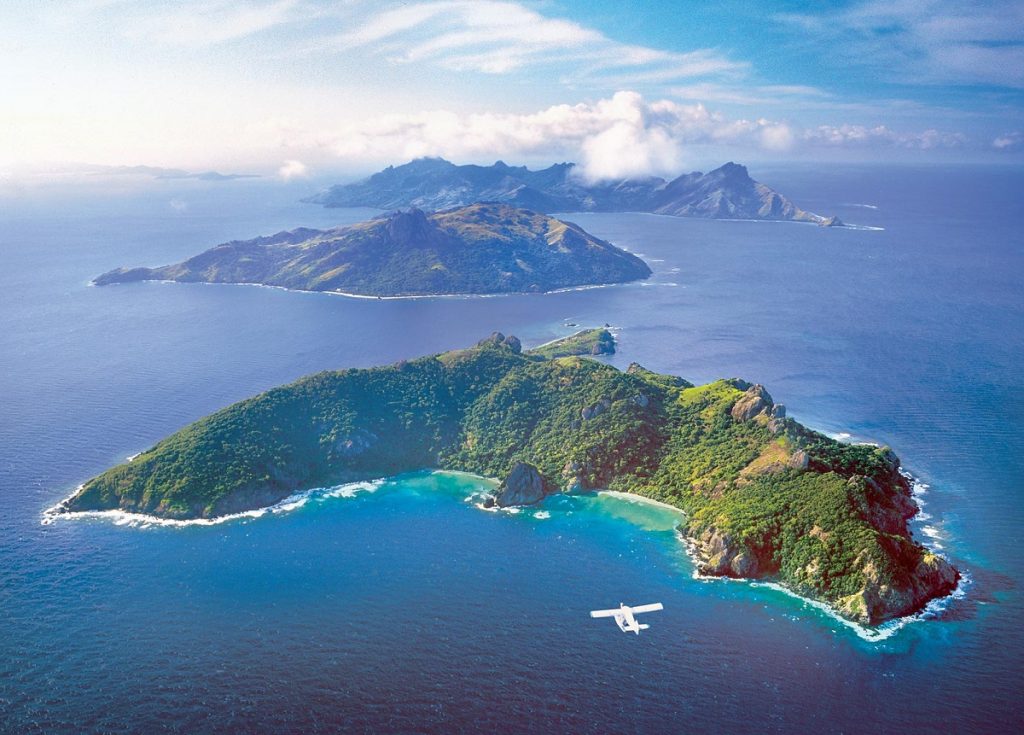 Fiji has about 322 islands, but only about one-third have people living on them. Most of the action happens in the Western Isles, but wherever you go, this is heaven. And rightfully so, since this is one of the most amazing places in the world. Because there are so many islands, you can find one you like. Young people and people on their honeymoons go there because it has a lot to offer, like diving, sailing, snorkeling, whale watching, quiet lore, and much more. Temperatures stay the same all year, and cyclones only happen between November and January.
Tahiti

The name has long been synonymous with tropical paradise. One of the world's largest honeymoon destinations, Tahiti offers pure paradise and plenty of romance. Here you can relax in the sun, scuba dive, enjoy fine seafood and take a morning swim from your bungalow. The island is expensive and caters to more affluent tourists. The weather is tropical and humid throughout the year, but cool temperatures are seen from May to October. The most popular activities are 4WD Safari and Snorkel Tour, Whale watching tour, 4X4, and Jet Ski Adventure Tour.
The Cook Islands

Another group of South Pacific islands, the Cook Islands, are far off the map and considerably less visited than some of their neighbors. These small islands are named after the brave explorer James Cook who "discovered" them. With several amenities, this is the perfect place to find your inner healer and escape from modern life. The islands experience weather similar to the rest of the region, with temperatures warm and humid throughout the year. Among the most popular activities are Traditional dance performances, Exploring Aitutaki Island, and Walking around Rarotonga are possible.
The Island Of Hawaii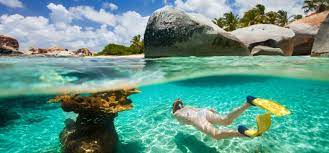 It is the biggest island in the US. It is also called the Big Island. Hawaii has many beautiful places, including Oahu, Hawaii Volcanoes National Park, Mouna Kea, Pearl Harbor Museum, Kauai, Akaka Falls, Hanalei Bay, Maui, Waimea Canyon, and many more. One of the most beautiful drives is on the road to Hana.
Hawaii has a lot of popular places to visit, like Haleakala National Park and Diamond Head. It has some very nice beaches. One of the best places to snorkel and dive is Waikiki Beach.
Barbados

You can find beautiful beaches and caves here, just like in Bermuda. You can also surf at a world-class level. Here, the food is great, and you can eat expensive, cheap food that tastes great. There are many nice things to do here, making it a better island to visit if you have a moderate budget. Here, Some of the most popular things to do on the island are walking tours of Bridgetown, tours of rum distilleries, and tours for special events.
Bora Bora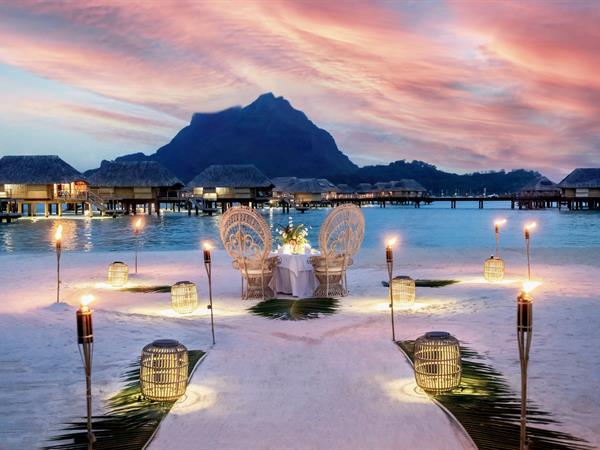 The small island of Bora Bora is in French Polynesia. It is a beautiful tropical island.
It's heaven on earth, and the turquoise lagoon is clean and beautiful. Tourists love going there because many coconut trees surround it. Fish and turtles are easy to see in a place that is great for snorkeling and scuba diving. It serves delicious seafood and other food as well. It is a great place to hike.
Bali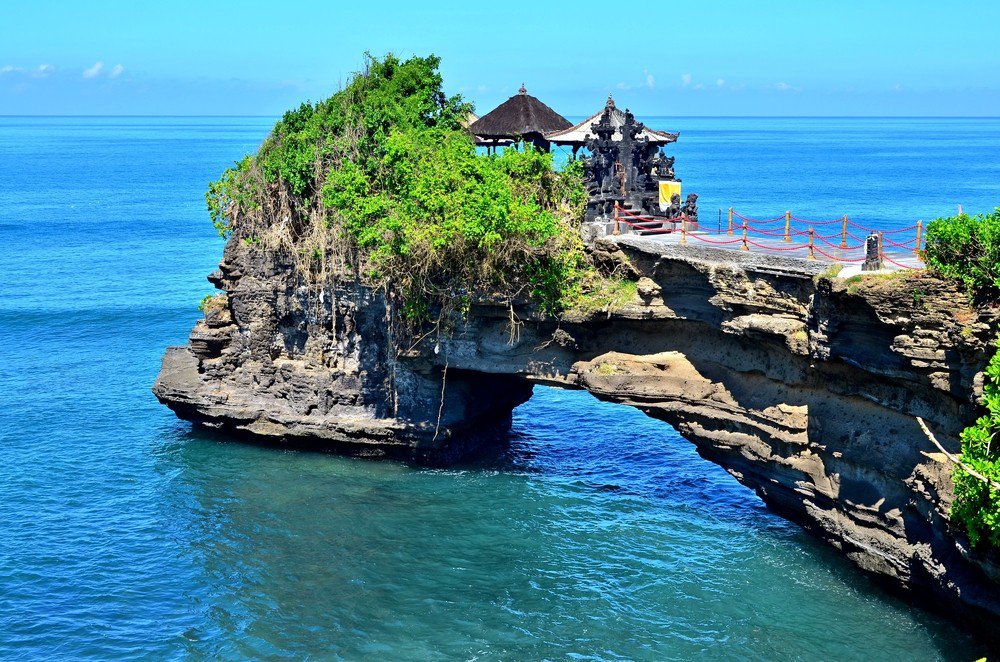 It is in Indonesia and is sometimes called "God's Land." Travel is fun when you can do everything you want at some point in your life.
Bali is known for its beaches, buildings, sculptures, traditional dances, and cultural diversity. The beach at Kuta is beautiful. This beach is also called Sunset Beach. Hatu Beach and Jimbaran Bay are two of the most well-known beaches in Bali. A unique thing about Bali is that it has both white and black sand. People who like to surf will love the beach. The best place for Instagram is Bali Swing. The island of Lombok is east of Bali and is also a great place to visit, especially if you like to surf. People say the best time to visit Bali is from April to October. The spa service here is top-notch. Mount Batur can be climbed and is safe to do so.
Canary Islands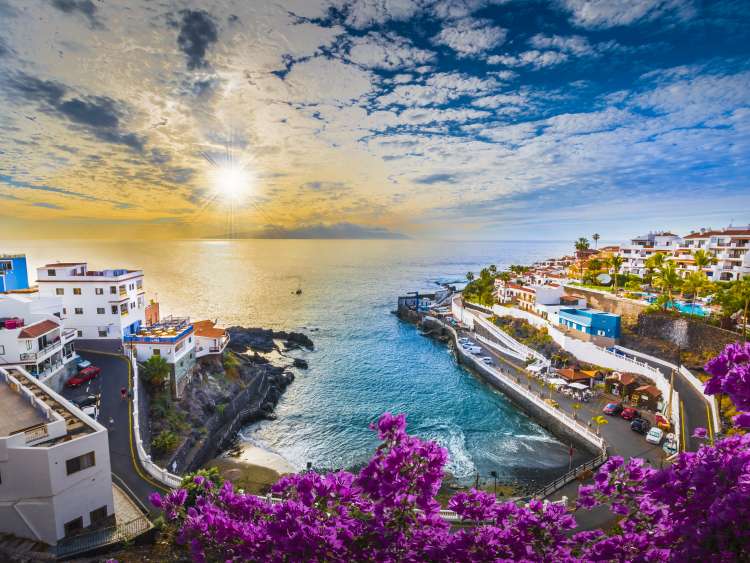 Every year in February, the carnival is a big deal there. The Canary Islands are a group of Spanish islands with black and white sand beaches. One of the most beautiful rock formations is Roque de Agando on the island of La Gomera. There aren't many nice places to hike on El Hierro. There are also beautiful beaches and hiking trails in Gran Canaria.
The best beaches are on Lobos Island. On the Canary Islands, you have to go to Teide National Park. Fuerteventura is a popular place to go on vacation because it has beautiful beaches with white sand.
Santorini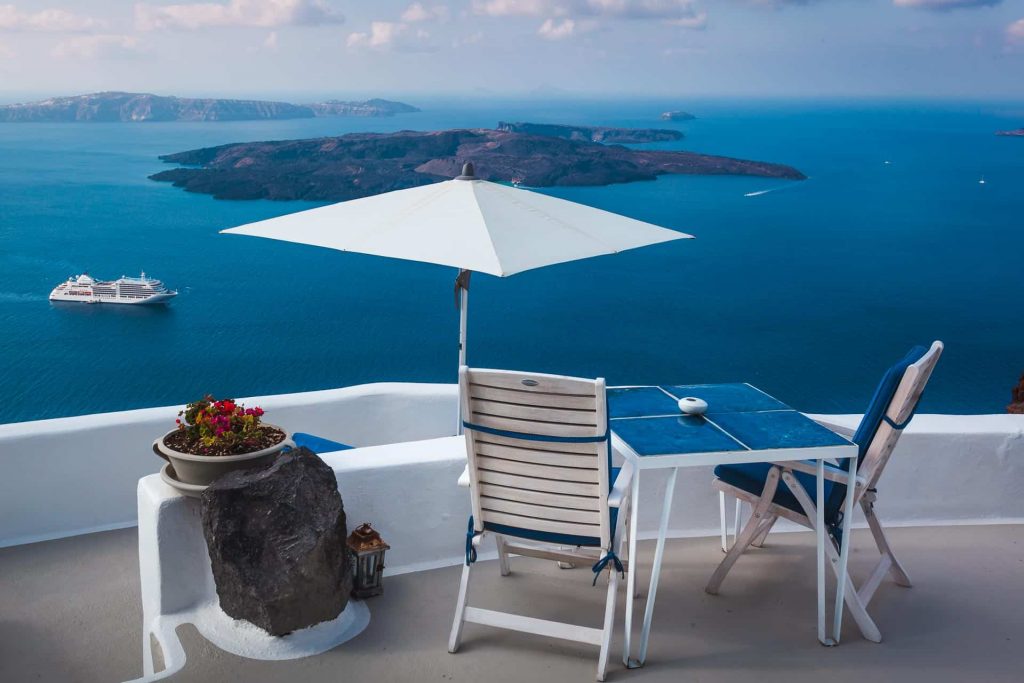 This Greek island has some of the best beaches and most beautiful scenery in the world, making it one of the most popular places for tourists. The view from Oia is amazing. Santo Wines is a beautiful winery for making delicious wines and food. The view from the Akrotiri Lighthouse is amazing. The Archaeological Museum of Thera, which is in Fira, is a must-see. All of the beauty on the island comes from the white villas.
Ancient Thira is a great place to learn about history. Megalochori is a small village, but you will love seeing the culture and everything there. Perissa's black-sand beaches are another place that people like to visit. Between September and October is the best time to visit Santorini.
Palawan
Palawan is one of the most beautiful tropical islands in the Philippines. The best time to visit is February and March. It attracts many visitors because of its white beaches and amazing scenery. Pristine lakes and wildlife are two major attractions here.
El Nido and Coron Island are two favorite islands, surrounded by mountains and a delight for hikers.
Puerto Princesa Subterranean River National Park is a long cave with an underground river. If you like safari, you should go to Kalayut Island. Kayangan Lake has the cleanest water in the world. Nacpan Beach offers a spectacular sunset view.
Conclusion
Most people dream of taking a trip to a tropical beach. You might want to sip fresh coconuts on the beach or snorkel through tropical reefs. You might want to go on a safari through the jungle, kayak between limestone cliffs, or watch the sun rise and set every day over the ocean. Or maybe all you want to do is lie on the sand and listen to the waves hit your feet. Tropical islands are beautiful places to spend time, whether you want a beach vacation or an adventure vacation. Going to a tropical island might seem like a far-fetched dream if you grew up in a landlocked area.
Learn more about other destinations!