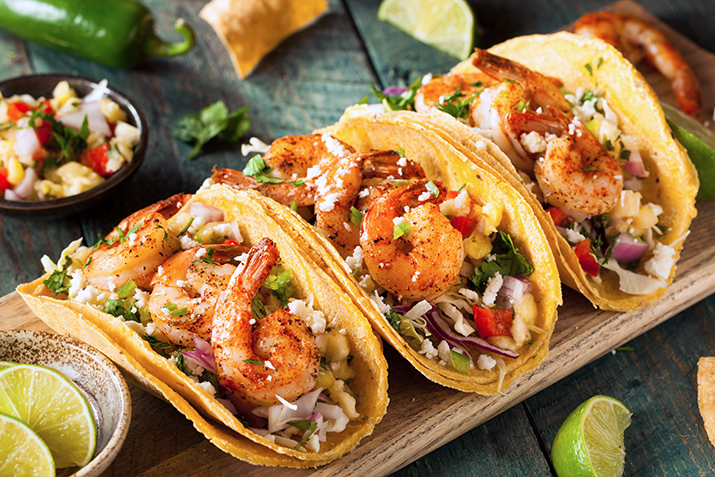 Mexico is a North American country located as the neighbor of America. This is a beautiful country full of wonders. The specialty of this country is its warm and tropical temperature with stunning scenery. One of the best things about Mexico is, without a doubt, the Mexico Food. Mexican culture is full of rich traditions and celebrations.
Mexican cuisine is delightful and blends US, Spanish, Aztec, and Maya influences. People worldwide love Authentic Mexican cuisine for its intense flavors and complex connections to festivals and events, making it as vivid and lively as the nation's culture. In 2010, traditional Mexican cuisine was one of the first two cuisines that UNESCO recognized as a component of the Intangible Cultural Heritage of Humanity.
There is much more to Mexican cuisine than just tacos and burritos; there is much for tourists to do and see in Mexico. Here are some Mexican foods that everyone should taste.
Chiles en Nogada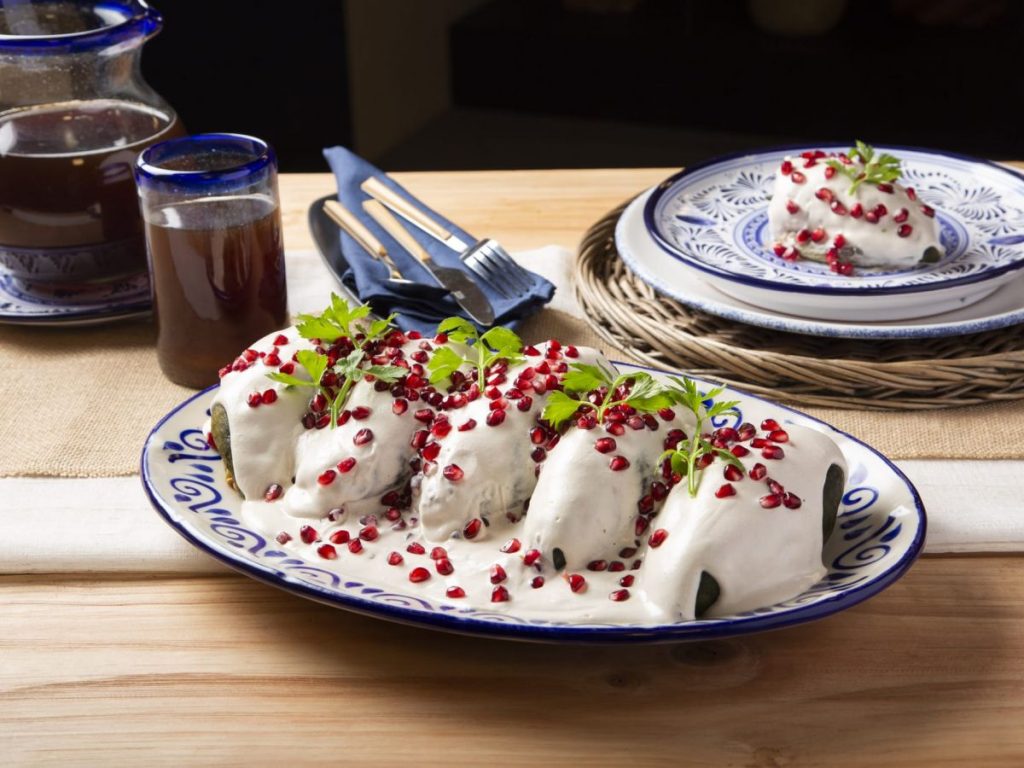 One of the Mexican cuisine's most visually appealing meals has to be the Chiles en Nogada. Chiles en Nogada, a dish prepared in national colors, is the most patriotic dish. It is a traditional Puebla dish that many consider the national cuisine of Mexico.
Chiles en Nogada is made of poblano chilis stuffed with picadillo, a mixture typically made of shredded meat, dried fruits, and spices. It is topped with pomegranate seeds and a walnut-based cream sauce called Nogada to give it the three colors of the Mexican flag: green from the chili, white from the nut sauce, and red from the pomegranate seeds.
Since pomegranates are only in season in August and September, chiles en nogada is a seasonal meal. Additionally, it falls on Mexico's Independence Day.
Tacos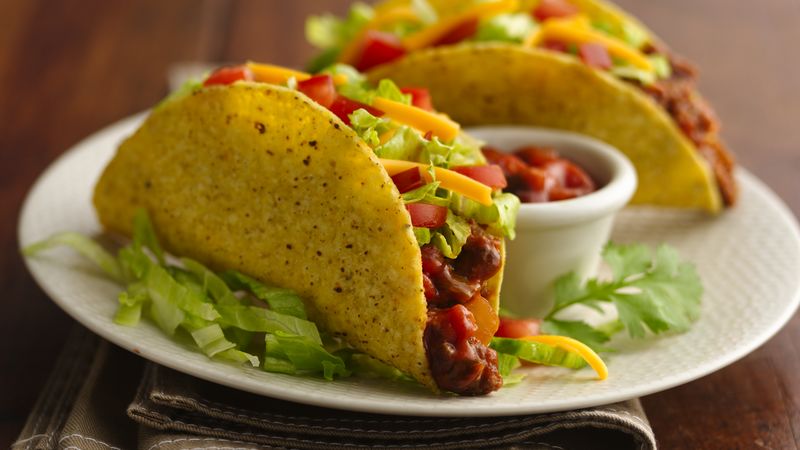 There is no list of the most well-liked Mexican cuisine without mentioning the taco. It is the most renowned and well-known Mexican meal in the world.
Typically Tacos picture the crispy, hard shell, but that particular taco has not in Mexico. Tacos are made with tender tortilla rounds by using fresh corn. Although some taquerias also serve with wheat (flour) tortillas, which are always more expensive.
Traditional taco ingredients include soft maize tortillas the size of your palm, grilled meat, seafood, and Mexican stews. They are primarily garnished with chopped onions, cilantro, lime juice, and chili sauce (red or green) unless you prefer them.
There are various sizes of tacos. Al pastor tacos are normally little, so you'll need at least three to make a meal. Larger tacos you can eat alone for a modest portion of dinner.
There are many different types of tacos in Mexico, but the ones listed below are some of the most popular.
Tacos al Pastor
Among all Mexican tacos, tacos al pastor are arguably the most well-known. A freshly produced corn tortilla is covered with thin pieces of spit-roasted pork that have been extensively marinated, along with onions, cilantro, and grilled pineapple.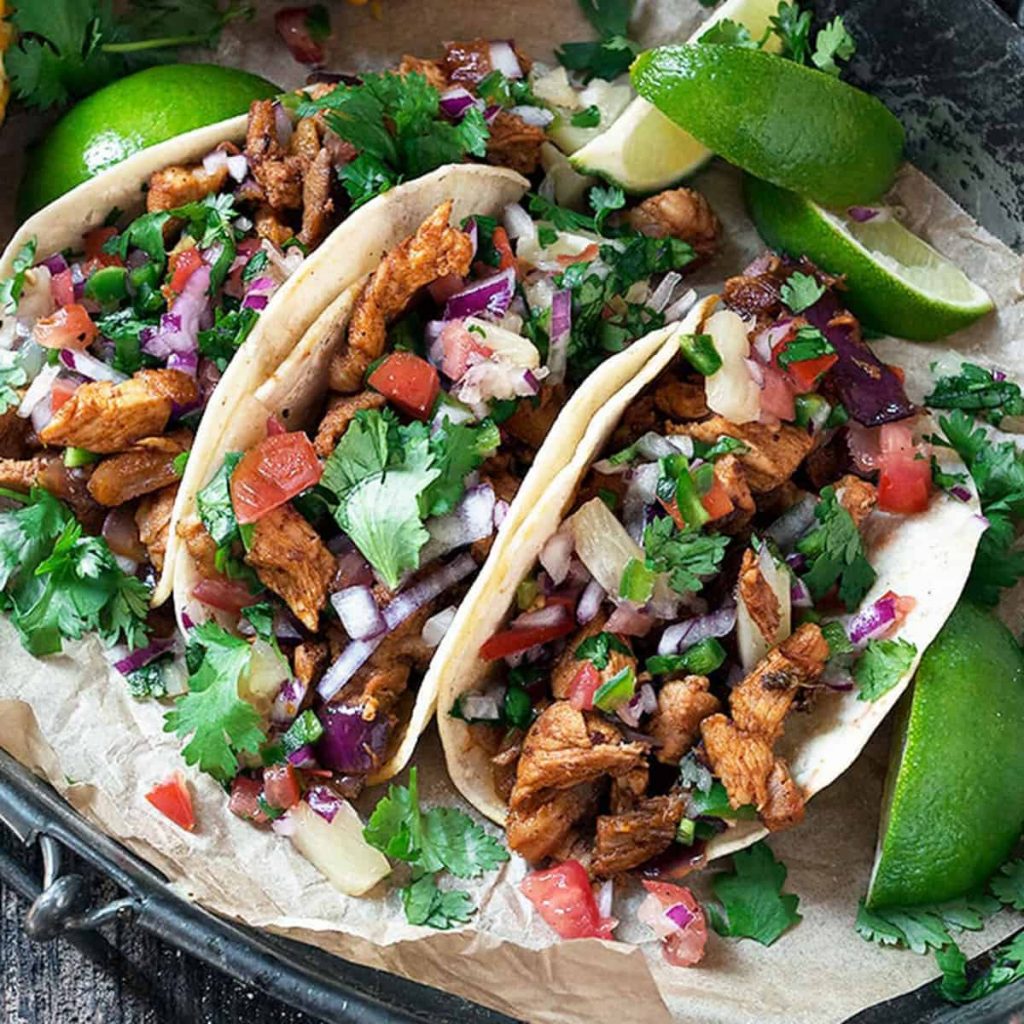 Tacos de Guisado
Like Tacos al Pastor, tacos de guisado are very popular in Mexico City. A taco de Guisado, which translates to "stew" in Spanish, is a soft corn tortilla. It's topped with various stewed meats and vegetables.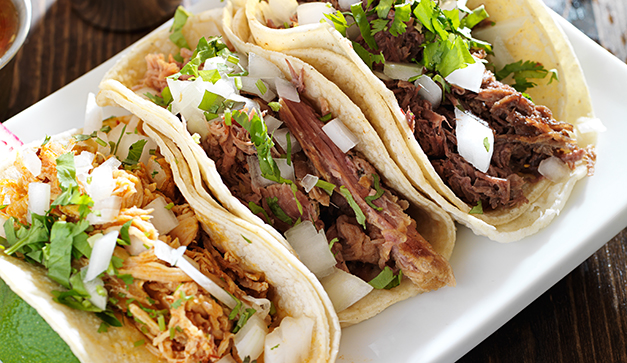 Tacos de Canasta
These tacos rank among Mexico's most unique offerings. Tacos de canasta, roughly translated as "basket tacos," are stuffed with different stews, dipped in melted butter or oil, and stored in baskets to keep warm. The cheapest taco you can find in Mexico, if not the most affordable, is tacos de canasta.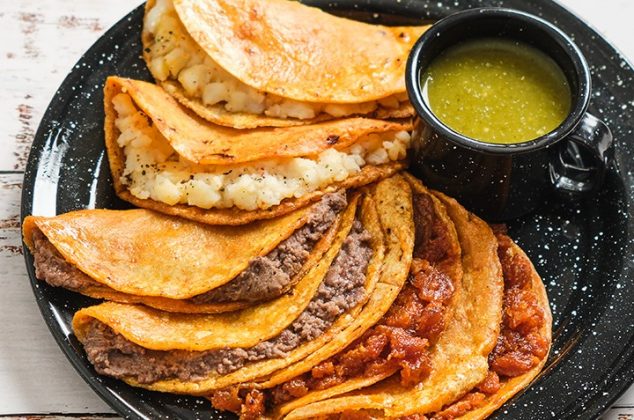 Chilaquiles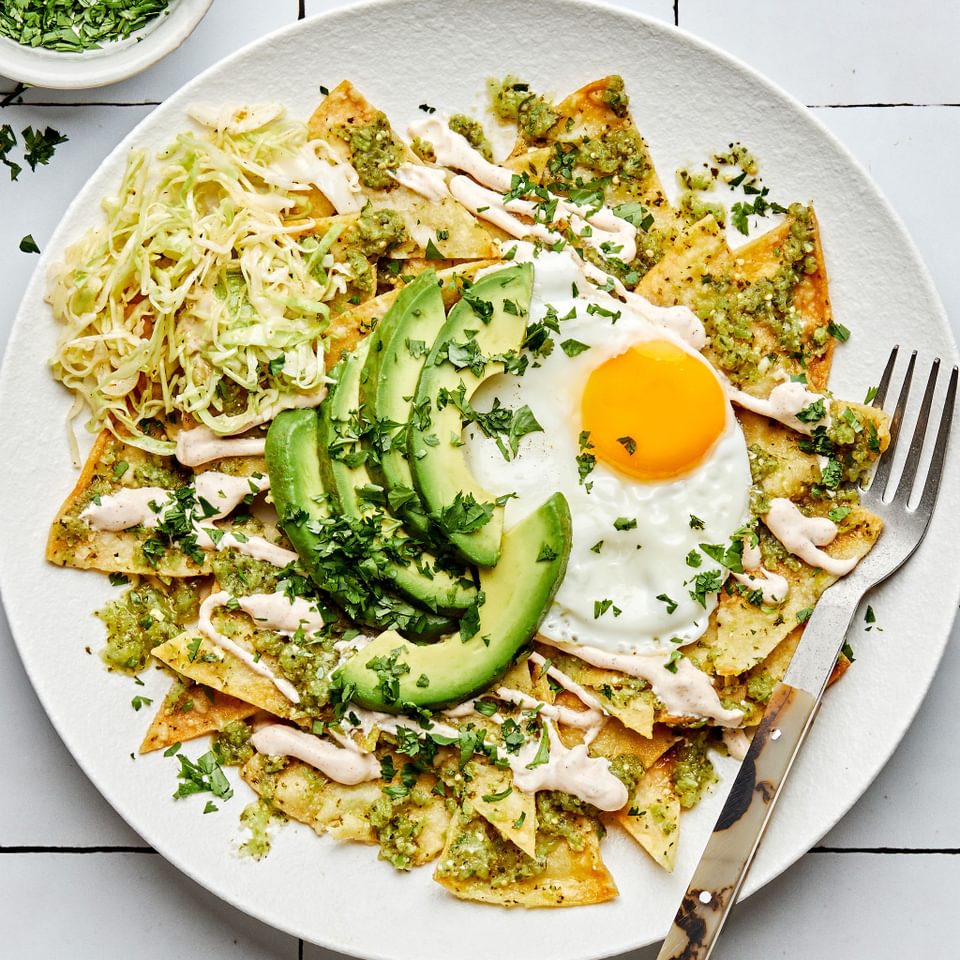 On any breakfast menu in Mexico, Chilaquiles are one of the most well-known Mexican meals. Chilaquiles are made using corn tortillas and are cooked before being topped with cheese and either red or green salsa. Then, you may have it in various ways, such as with eggs to eat for breakfast or with chicken, beef, guacamole, and refried beans for a delectable brunch. Additionally, it's a fantastic way to finish any tortillas that are getting old.
Pozole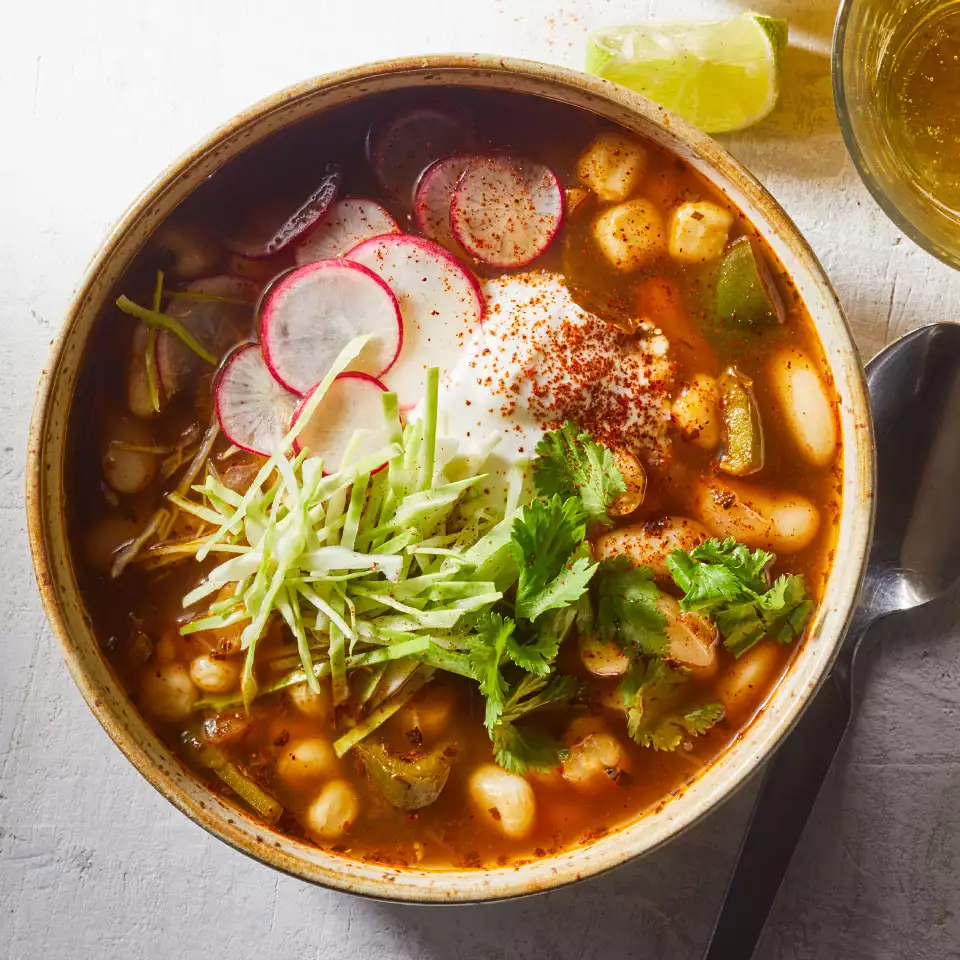 Learn more about worldwide cuisines!