Looking for the perfect family friendly beaches around the world? With endless stretches of sand, sparkling blue waters, and plenty of activities for all ages, family-friendly beaches are a top choice for many travelers. The most incredible beaches in the world for families are protected swimming areas, gentle sand, and various activities that people of all ages can enjoy.
These beaches are a favorite destination for families with children because they offer an excellent location to unwind, have fun, and make memories that will last a lifetime. Whether you're looking for a tropical paradise or a quiet seaside escape, there's a family-friendly beach out there for you. So pack your bags, slather on some sunscreen, and get ready to discover the best family-friendly beaches worldwide.
Clearwater Beach, Florida
Clearwater Beach is a famous beach in Clearwater on the west coast of Florida. It is a family friendly beach. This beach is known for its soft, white sand and clear, calm water. Families with kids can swim, play, and rest here.
Pier 60, a big fishing pier that goes out into the Gulf of Mexico, is one of the best things to do in Clearwater Beach. You can fish, look at the sights, and participate in daily sunset celebrations with street performers, singers, and artists on the dock.
Clearwater Beach also has several water sports, such as paragliding, jet skiing, and paddle boarding. Families can also take a tour to see dolphins or go on a journey on a pirate ship. Perfect for chilling with family compared to other beaches in Florida.
Also, many restaurants, ice cream shops, and souvenir shops are closed, making it an easy place for families to spend the day. Overall, Clearwater Beach is a great place to go with your family because there are so many things to do and places to stay.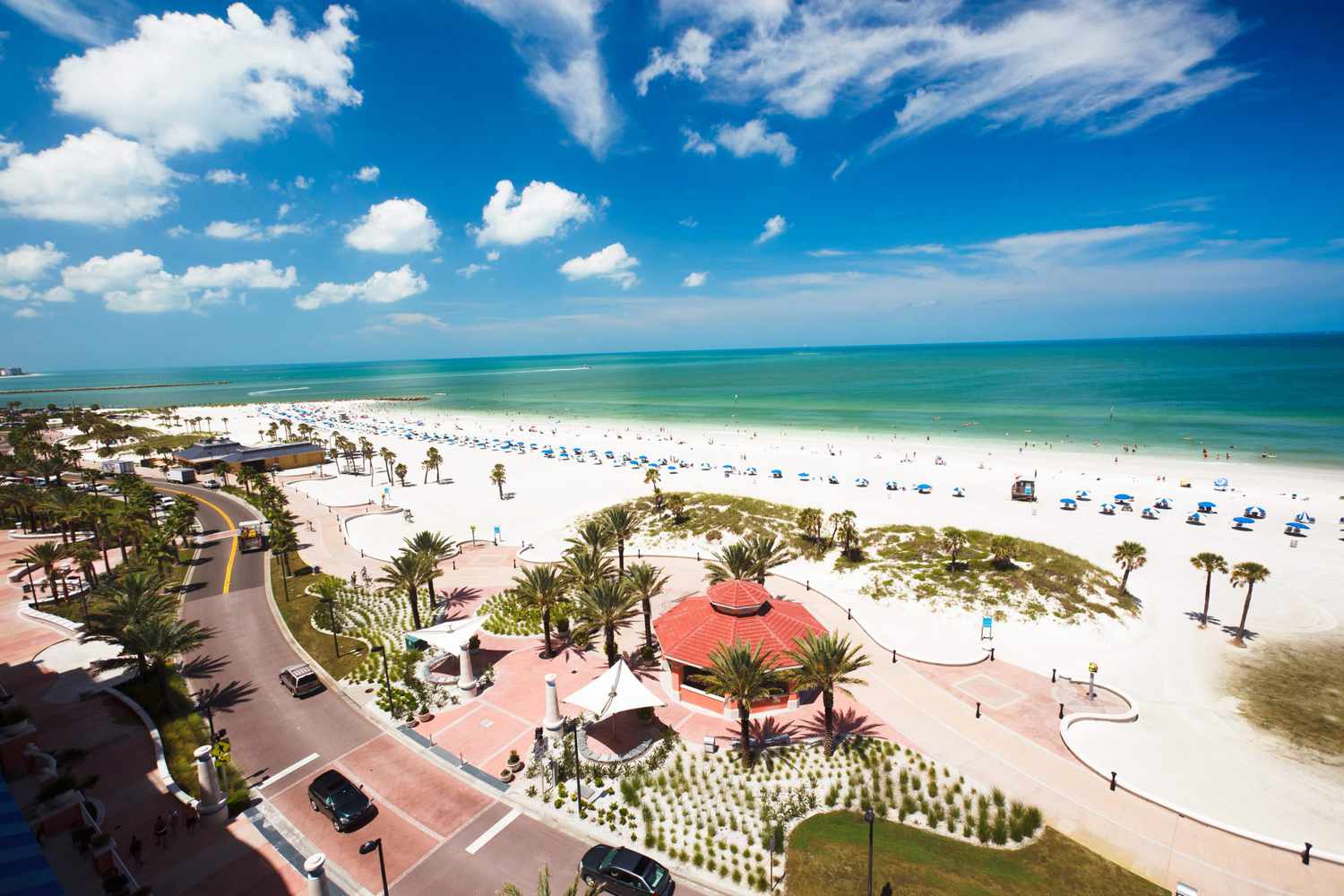 Waikiki Beach, Hawaii
Waikiki Beach is a beach in Honolulu, Hawaii, that is known all over the world. The beach is known for its beautiful views of Diamond Head, clear blue water, and soft, golden sand. Waikiki Beach is a popular place for families because it has many things to do and places to stay for people of all ages. An authentic family friendly beach.
Surfing is one of the most-done things at Waikiki Beach. It's a great place to learn how to surf because the waves are small and the water is warm. You can also rent surfboards, paddleboards, kayaks, snorkeling gear, and plenty of surf schools. One of the gentle waves and shallow waters make it a safe and enjoyable destination for families with little ones, among other beaches.
Families can enjoy the beach's many shops, bars, and hotels. The Waikiki Beach Walk and the International Market Place are great places to shop and eat, and many hotels have pools, spas, and activities for kids. Waikiki Beach is not only beautiful and full of things to do, but it also has many cultural and historical places.
The famous figure of Duke Kahanamoku, a renowned Hawaiian surfer who won an Olympic gold medal, is right next to the beach. Families can also learn about Hawaii's unique sea and animal life at the nearby Waikiki Aquarium and Honolulu Zoo.
Overall, Waikiki Beach is a place all families visiting Hawaii must see. It is a memorable experience for people of all ages because of its beautiful scenery, many things to do, and long cultural past.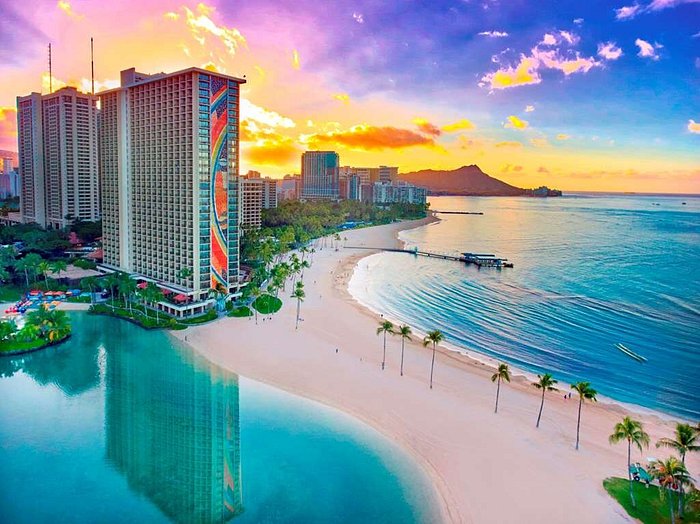 Bondi Beach, Australia
Bondi Beach is a famous beach in eastern Sydney, Australia. It is a beautiful beach. It is one of Australia's most famous and well-known beaches; millions of people go there yearly.
The beach is known for its soft white sand, clear blue water, and great waves. It is also in the middle of a busy neighborhood with restaurants, bars, and shops, which makes it a great place to spend the day with family and friends. The perfect family friendly beach.
Bondi Beach is a great place to go with kids of all ages because there are so many things to do there. There is a big playground and a skate park on the beach, and you can do many things in the water, like take surfing lessons, paddleboard, or kayaking. Families often go to the Bondi Icebergs Club, which has a swimming pool, diner, and bar with a beach view.
Lifeguards watch over the beach, so it's safe for children to swim and play there. But it's important to remember that the waves can be pretty intense, and you should always listen to the lifeguards and be aware of possible dangers. Yet one of the best among other beaches.
Bondi Beach is a beautiful and fun place for families to visit Sydney. It has gorgeous scenery, fun things to do, and many chances to have fun in the sun.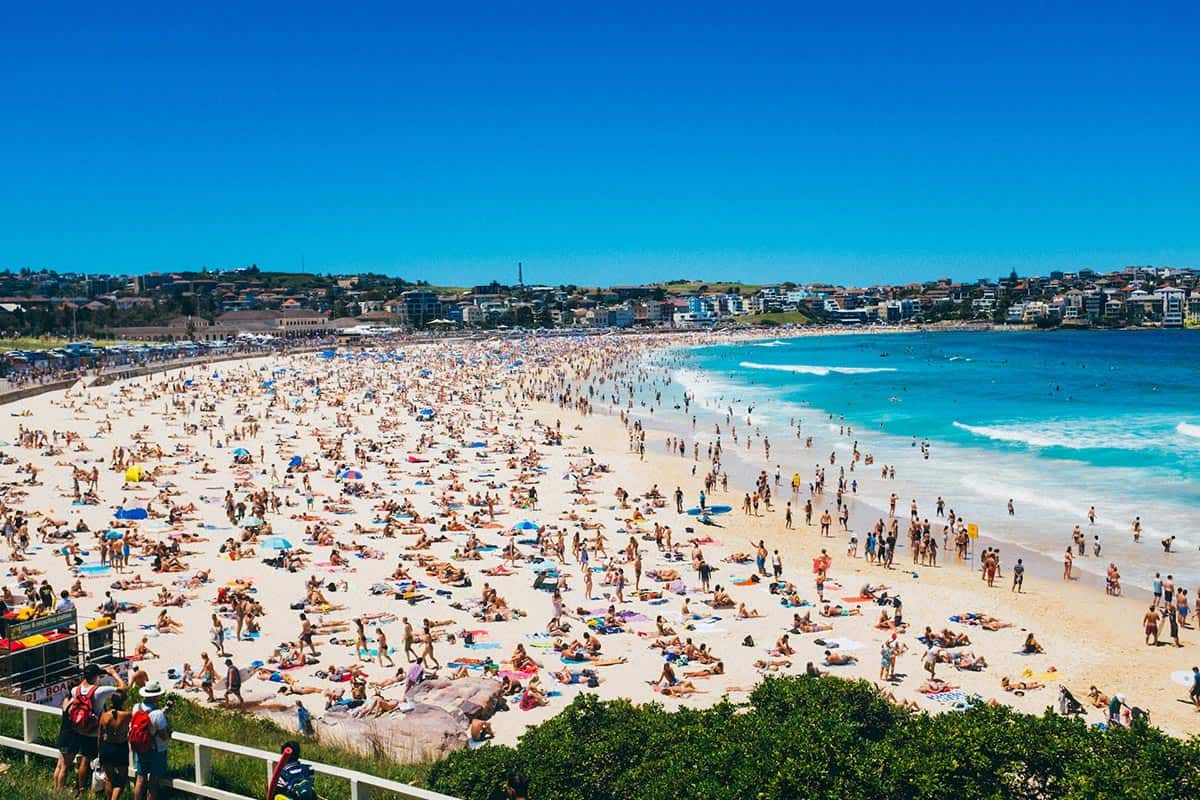 St. Pete Beach, Florida
St. Pete Beach is a popular place to visit on the west coast of Florida. It is on a barrier island just west of St. Petersburg. It is known for its soft white sand, clear shallow water, and beautiful sunsets.
There are many family-friendly things to do at St. Pete Beach, such as fishing, boating, paragliding, kayaking, and paddle boarding. Visitors can also rent bicycles to get around on their own or take a beautiful boat tour to see the wildlife in the area. A possible contender among other family friendly beaches.
Along the beach are many restaurants, shops, and bars where families can eat and drink while watching the ocean. You can also check out the shops, boutiques, and studios on Gulf Boulevard, which is nearby. There are many family-friendly resorts and hotels in St. Pete Beach. Many of them have events and programs for kids that are supervised. The beach is also well-equipped with showers, bathrooms, and picnic areas, making it easy for families to spend a day in the sun without thinking about anything else.
Tulum Beach, Mexico
Tulum Beach is located on the eastern coast of the Yucatan Peninsula in Mexico, facing the Caribbean Sea. It is a popular destination for tourists due to its crystal-clear waters, soft white sand, and beautiful coral reef home to various marine life.
Apart from swimming and sunbathing, families can enjoy many water activities at Tulum Beach, including snorkeling, scuba diving, kayaking, and paddle boarding. The beach is also a great place to take a yoga class or enjoy a relaxing massage. This is one of the beaches that should be at the top if you're looking for a family-friendly atmosphere.
Tulum is known for its beautiful beach and the nearby archaeological site, a well-preserved Mayan ruin overlooking the beach. Families can explore the ruins and learn about the ancient Mayan civilization. There are many restaurants and cafes in Tulum Beach, serving a variety of local and international cuisine. Families can also enjoy shopping for handmade souvenirs and crafts in the nearby markets.
Tropea Beach, Italy
Tropea Beach is in the southern Italian area of Calabria. It is famous for its beautiful cliffs, clear water, and fine white sand. Families and tourists like to go to the beach to enjoy the Mediterranean's warm weather and unique natural beauty. Families can find comfort in knowing that this beach is designed for them. Perfect among other beaches for your family-friendly atmosphere and welcoming locals make, it an ideal destination for families seeking a relaxing and fun vacation.
Tropea Beach is set under a beautiful cliff with a lovely old town. This is one of the things that makes it stand out. From the top of the cliff, people can see a breathtaking view of the beach and the area around it. With its narrow streets and traditional Italian architecture, the town itself is also a famous place to visit.
At the beach, people can swim in the clear water, lay out in the sun on the soft sand, and explore the rock formations in the area. There are also many water sports, such as snorkeling and scuba diving, to choose from. The site is also known for its seafood; many places serve the day's fresh catches.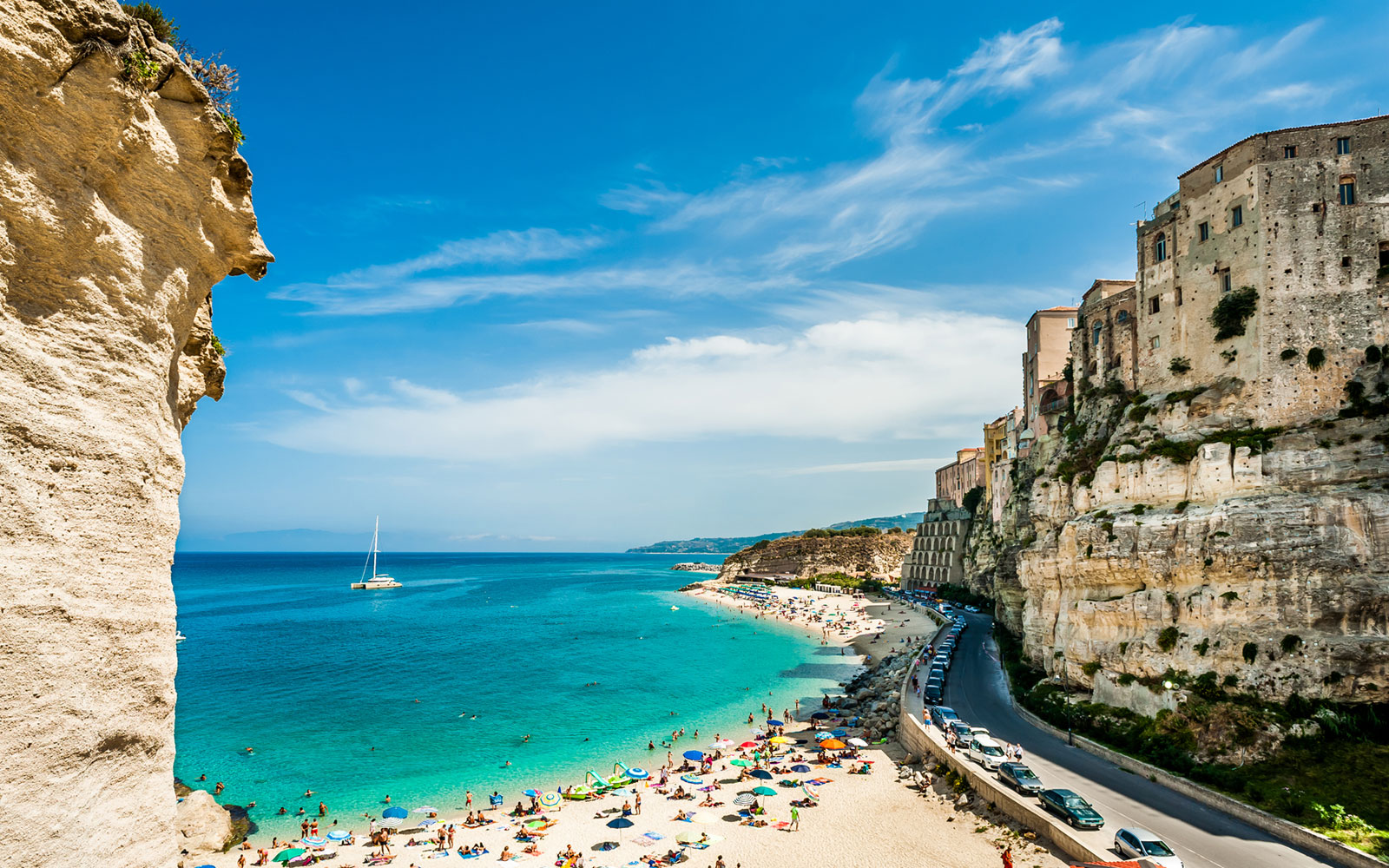 Elafonisi Beach, Greece
Elafonisi Beach is a beautiful beach with pink sand. It is on the southwest coast of the Greek island of Crete. The beach is known for its clear, shallow water and unique pink sand, made of tiny shells and coral that wash up on shore.
The beach is suitable for families and is liked by people of all ages. It is an excellent place for young children to play and swim because the water is calm and the slope is gentle. Older children and people can snorkel and do other water sports. Among all the beaches, this one stands out as the most family-friendly.
There are also a lot of amenities, like beach chairs, umbrellas, and tools for water sports, that you can rent. Nearby bars and restaurants offer a wide range of food and drinks for people to try. Elafonisi is surrounded by beautiful natural scenery, like rare birds and wildflowers. People can visit the nearby nature area and see the Mediterranean Sea from a stunning vantage point.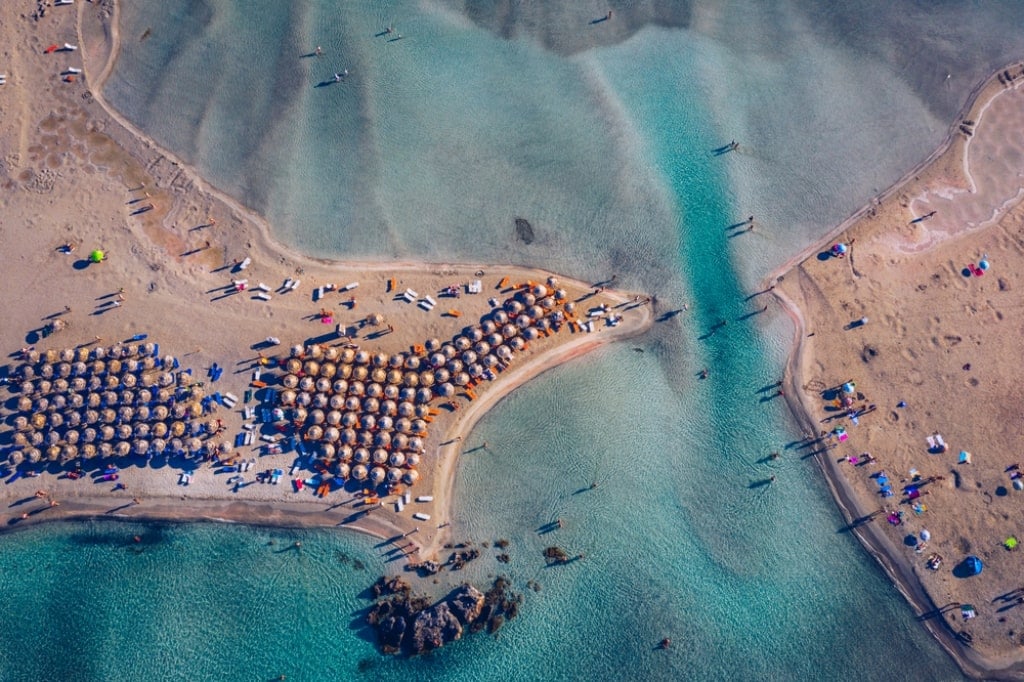 Conclusion
In conclusion, there are a lot of amazing beaches around the world that are great for families and offer safe, fun, and memorable times. Some of the best beaches for children have many things to do, like swimming, snorkeling, surfing, kayaking, and building sandcastles. They also have stuff like lifeguards, clean bathrooms, and family-friendly businesses. When picking a family-friendly beach, it's essential to consider safety, ease of access, and services to ensure everyone has a great time.
Happy Travels!
People also viewed: