Best places to visit in Europe‍
Millions of people visit Europe's City of Light annually because of its unforgettable atmosphere. Of course, the excellent art collection and delicious food also deserve praise. The river Seine flows through the city, and there are beautiful museums, hundreds of years old churches, and blocks of rococo and neoclassical architecture. The city is also full of trees that hang over the streets and streetlights that twinkle. When you visit Europe, don't miss out on this city's enchanting experience.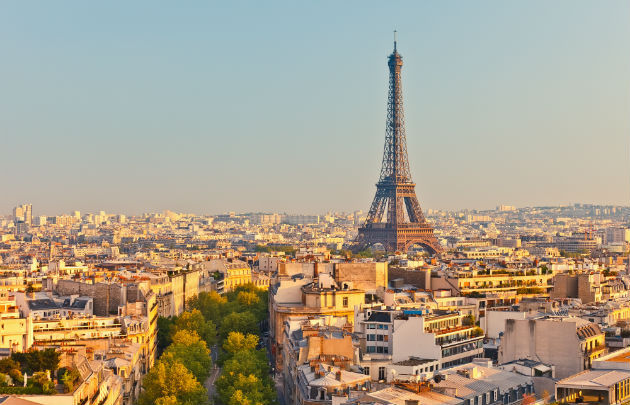 Paris has "many splendors" because it has world-class museums, fashion, food, and a unique atmosphere.
Area – 105.4 km²
Weather: 6°C, Wind W at 23 km/h, 75% Humidity
Population: 2.161 million (2019)
Top Attractions in Paris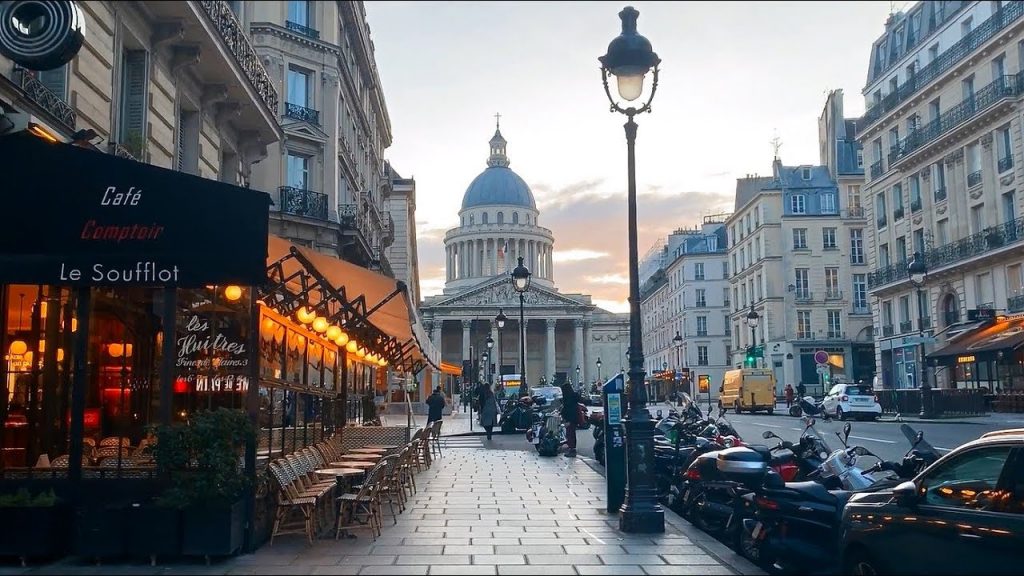 Eiffel Tower
Louvre Museum
Musée d'Orsay
The Centre Pompidou
Arc de Triomphe
Cathédrale Notre-Dame de Paris
Luxembourg Gardens
Palais Garnier
Sainte-Chapelle
Palace of Versailles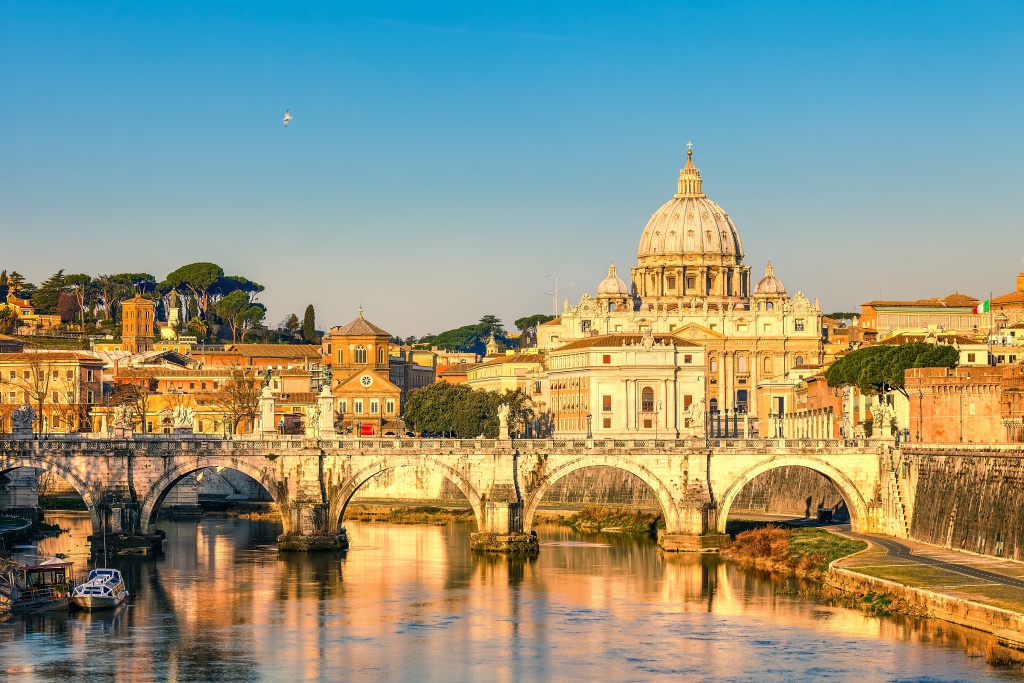 Visit Europe's oldest city, Rome, the city of seven hills, is sure to fascinate, whether it's the mystery of nearby Vatican City or the ghosts of the Colosseum, a plate of pasta piled high in an afternoon cafe or trattoria on Piazza Navona. The capital of Italy is also famous for a history dating back to the Octavian, Julius Caesar, and Hadrian eras. Art lovers will enjoy the artifacts in the Vatican Museums, while foodies will enjoy excellent Italian fare and gelato.
Although its essential past is a focus for many vacationers, this city is stocked with glittering designer shops, a fast-paced, modern, and relevant city with sleek hotels and trendy restaurants. When you visit Europe, explore the wonders of this captivating city and immerse yourself in its rich history and contemporary charm.
Area – 1,285 km²
Weather: 11°C, Wind S at 14 km/h, 87% Humidity
Population: 2.873 million (2017)
Top Attractions in Rome
Colosseum
Pantheon
Trevi Fountain
Piazza Navona
St. Peter's Basilica
Roman Forum
Spanish Steps
Castel Sant'Angelo
Sistine Chapel
Vatican Museums
London

Visit Europe for London, the capital of England and the United Kingdom, is a 21st-century city whose history stretches back to Roman times. Life in London is nothing short of exhilarating, and you realize that one trip isn't enough to experience everything.
You'll find the historic Tower of London and the avant-garde Tate Modern. You can catch Bard's works and modern plays at Shakespeare's Globe and the accompanying Sam Wanamaker Playhouse. While Londoners still praise the power of tea, they now make room for Starbucks and Costa Coffee and press juice. A current leader in everything from politics and banking to fashion and music, London's cultural compass is constantly adapting to what's next. Discover it all on one of Europe's best tours.
Area- 1,572 km²
Weather: 7°C, Wind SW at 27 km/h, 70% Humidity
Population: 8.982 million (2019)
Top Attractions in London

The British Museum
lastminute.com London Eye
Tower of London
Westminster Abbey
Buckingham Palace
Tower Bridge
St. Paul's Cathedral
Victoria and Albert Museum
The National Gallery
Hyde Park
Visit Europe for Prague, a bustling city that has been through many wars, invasions, fires, and floods. Its old churches, narrow streets, imposing hilltop castles, and beautiful bridges make it look like a scene from a fairy tale.
Once, Prague was a secret gem; its more famous neighbors overshadowed to the west. But the city couldn't keep its wonders a secret for too long. Now, it's a haven for tourists who want to see amazing things without spending much money. Even now, the famous Charles
Bridge and the historic Prague Castle are free to visit, and many hotels offer rooms for a fraction of what they cost in other European cities. Discover the charm of Prague and explore its enchanting sights on your next visit to Europe.
Area: 496 km²
Weather: 10°C, Wind SW at 14 km/h, 69% Humidity
Population: 1.309 million (2019)
Top Attractions in Prague
Charles Bridge
Prague Castle
Old Town Square
Petrin Tower
Prague Astronomical Clock
St. Vitus Cathedral
Prague Zoo
Dancing House
National Theatre
Church of Our Lady before Týn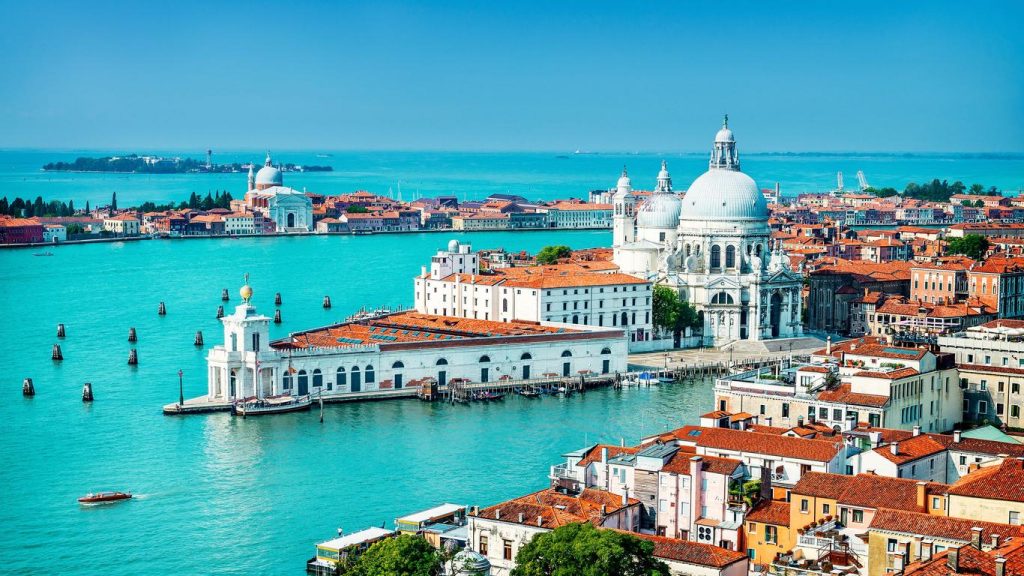 Visit Europe for Venice, a northeastern Italy city serving as the region's capital. It is known for its beautiful settings, works of art, and primarily Venetian Gothic architecture. This beautiful city has canals where streets should be, so water sparkles everywhere. Venice is a land of art, history, magic, tradition, and many different kinds of people. It is endlessly romantic and beautifully chaotic. Palaces and churches show the rich history of a place that used to be a trading hub. Discover the enchanting allure of Venice on your next visit to Europe and immerse yourself in its unique beauty and rich cultural heritage.
Area: 414.6 km²
Weather: 7°C, Wind NW at 3 km/h, 89% Humidity
Population: 261,905 (2017)
Top Attractions in Venice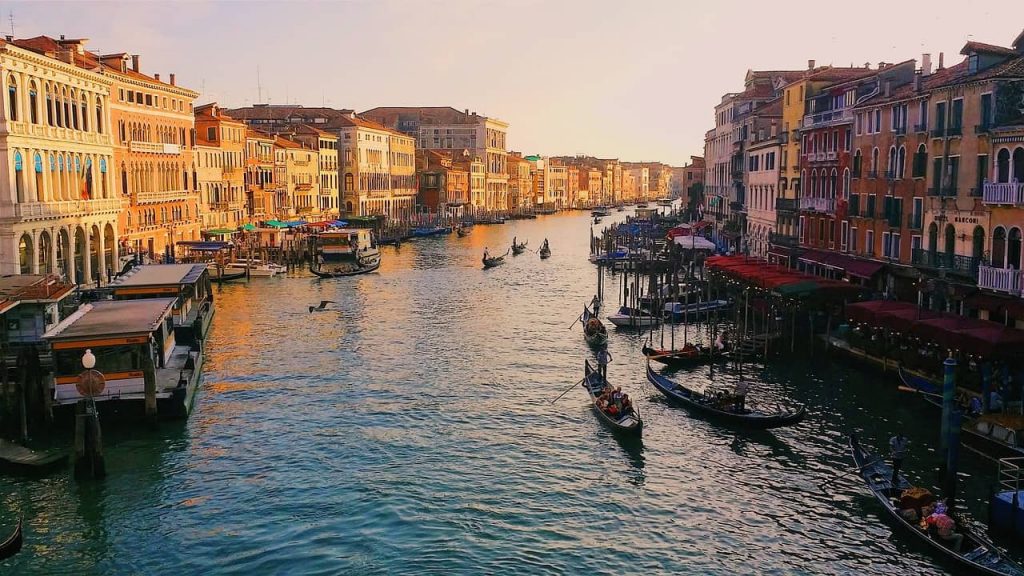 Rialto Bridge
St. Mark's Square
Saint Mark's Basilica
Doge's Palace
Teatro La Fenice
Bridge of Sighs
Peggy Guggenheim Collection
Grand Canal
Venetian Arsenal
Palazzo Contarini del Bovolo
Santorini, Greece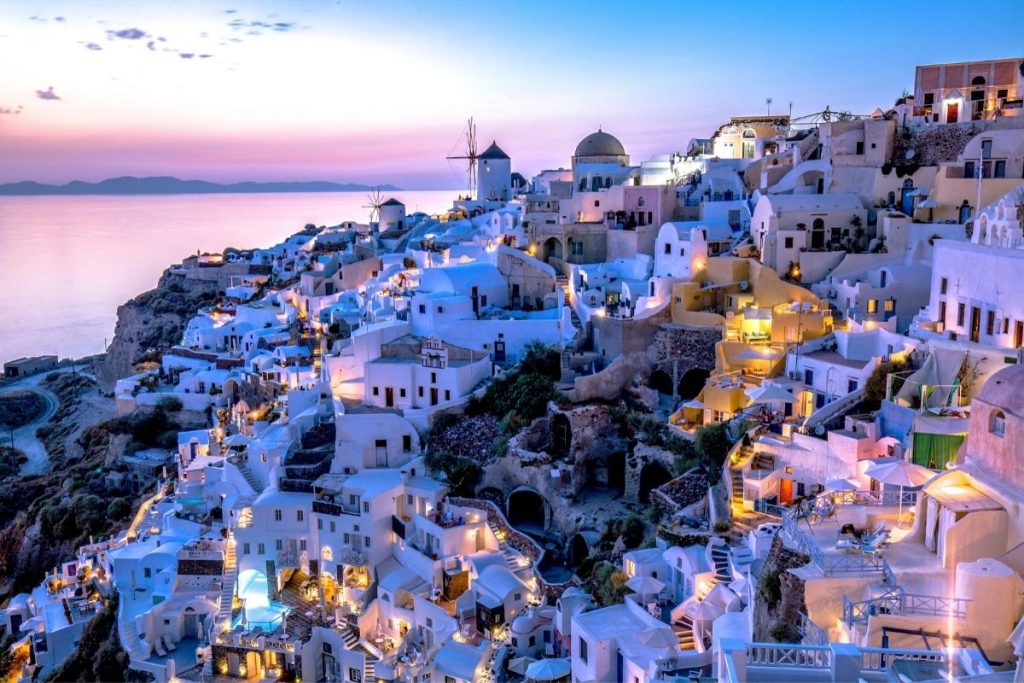 Visit Europe for the island of Santorini is 200 km from the rest of Greece. It is a volcanic island. The caldera was made by an enormous volcanic eruption, which caused the site what it is today. Santorini is known for its stunning views, beautiful sunsets, weddings at a destination, and an active volcano. Some places you shouldn't miss in Kamari are White Beach, Red Beach, and Black Pebble Beach. Fira, Oia, Emporio, Kamari, Perissa, Imerovigli, Pyrgos, and Therasia are some of the most important towns on the island. Discover Santorini's captivating beauty and volcanic wonders on your next European visit and immerse yourself in its breathtaking landscapes and charming villages.
Area – 76.19 km²
Weather – 13°C, Wind N at 0 km/h, 76% Humidity
Top Attractions in Santorini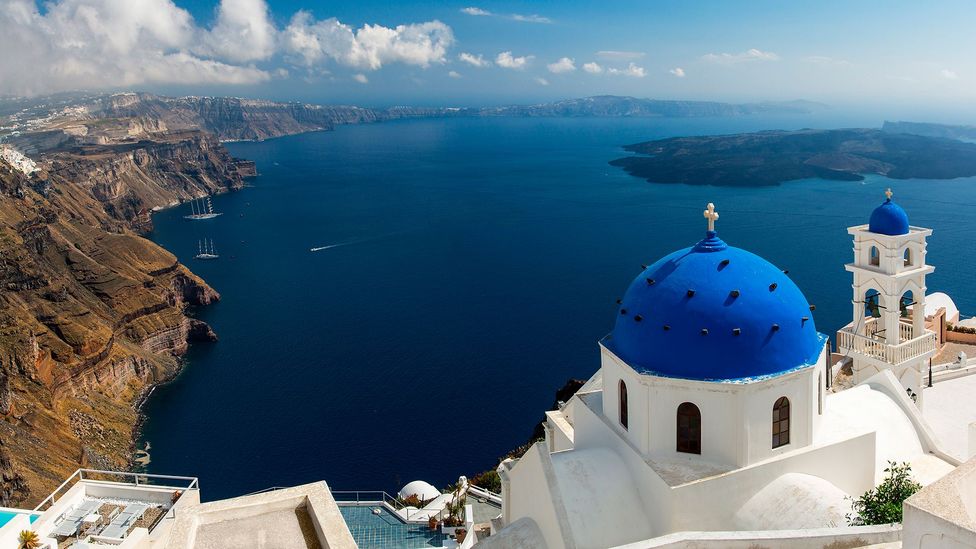 Museum of Prehistoric Thera
Akrotiri
Ancient Thera
Oia
Red beach
There
Ammoudi Bay
Skaros Rock
Pyrgos Kallistis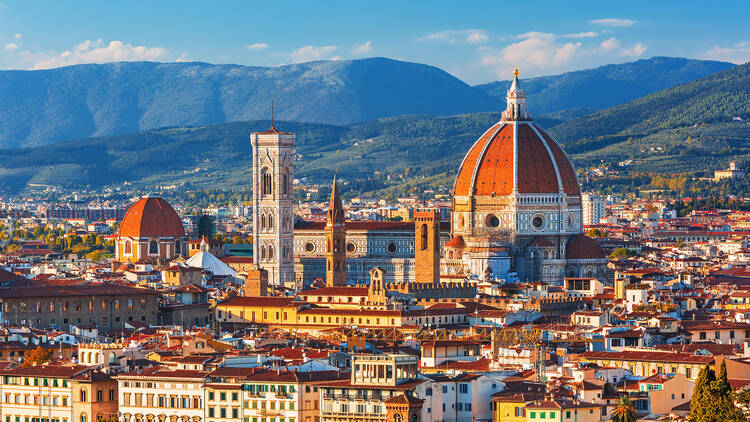 Visit Europe for Florence, the largest city in Tuscany and the region's capital. This city has a lot of history and culture to offer. It is the largest city in the northeastern part of South Carolina. It is between the Piedmont and Coastal parts of the state. This city is located on the Arno River. Europe's must-see places have great theatre shows, ballet companies, and a lot of art and history. They also have close-knit cities with parks and streets lined with trees. Explore Florence's rich history and cultural treasures and other must-see destinations in Europe, where art, theater, and history intertwine to create unforgettable experiences.
Area: 102.4 km²
Weather: 11°C, Wind NW at 8 km/h, 86% Humidity
Population: 382,258 (2017)
Top Attractions in Florence

Cathedral of Santa Maria del Fiore
Ponte Vecchio
Uffizi Gallery
Basilica of Santa Croce in Florence
Palazzo Vecchio
Piazzale Michelangelo
Pitti Palace
Basilica of Santa Maria Novella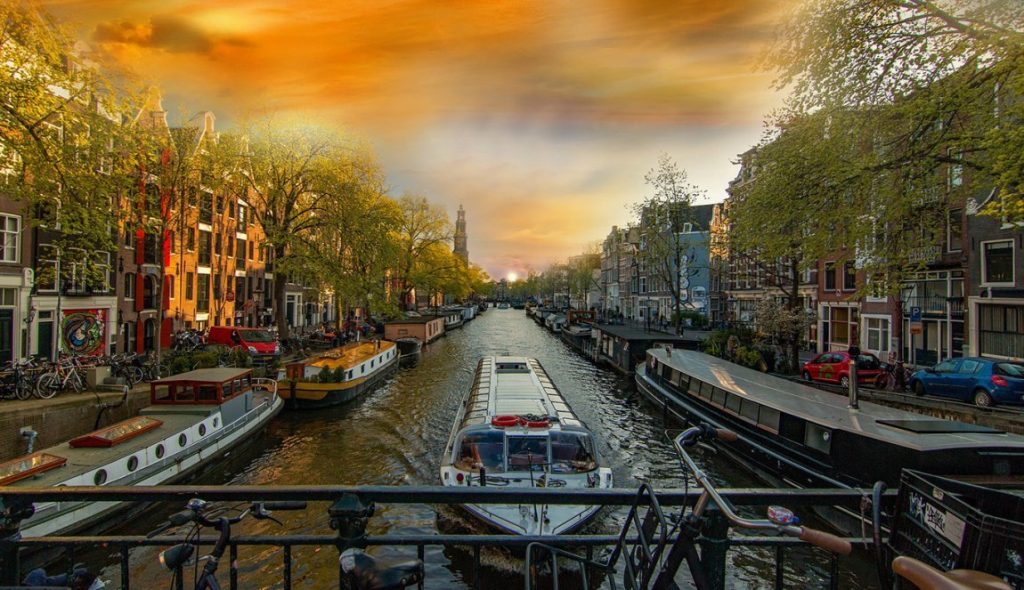 Visit Europe for Amsterdam, the capital of the Netherlands, which probably has one of the coolest vibes across all of Europe's cities. The city has everything from bustling nightlife to amusement parks and spectacular museums. Drop everything and rent a bike and take a picnic in the Vondelpark. Shop the streets of Jordan. Take a tour of Amsterdam's beautiful canals. Eat popular street food like herring at herring carts. Visit the historic Anne Frank House. Amsterdam is one of Europe's best places to visit, offering a vibrant and diverse experience with its lively atmosphere, cultural attractions, and unique culinary delights.
Area: 219.3 km²
Weather: 8°C, Wind SW at 47 km/h, 71% Humidity
Population: 821,752 (2015)
Top Attractions in Amsterdam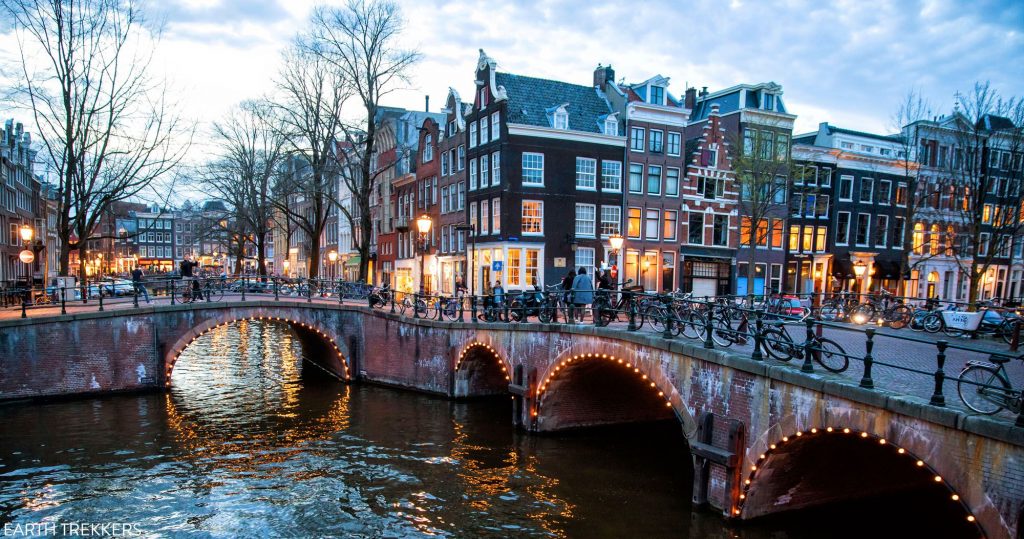 Anne Frank House
Vondelpark
Rembrandt House Museum
Amsterdam Centraal
Royal Palace Amsterdam
Heineken Experience
Croatia

Visit Europe for Croatia, a country on the coast of Eastern Europe. It is a beautiful place to visit with much to offer tourists. There are many historic buildings, great places to swim, wines from the Balkans, the best seafood, and much more. Its capitals, Dubrovnik and Zagreb, are the most popular places to visit. It also includes some stunning islands. In short, this is one of Europe's best places to visit. It has everything you could want for a great vacation, with its charming cities, picturesque coastline, rich history, and delightful culinary experiences.
Top Attractions in Croatia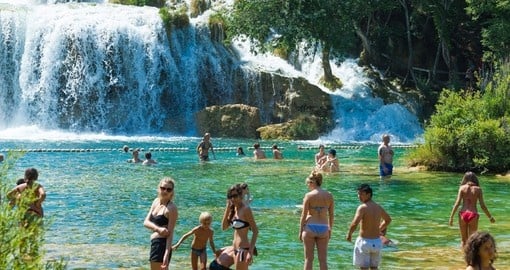 Plitvice Lakes National Park
Golden Horn Beach
Sea Organ
Diocletian's Palace
Krka National Park
Pula Arena
Museum of Broken Relationships
National Park Kornati
Conclusion
Your visit to Europe is going to be amazing. You'll discover a lot. If you ever get the chance to explore those countries, you will have a great time. It's fun to learn about all these different cultures. You'll gain insights into their diverse traditions and ways of life. Everywhere has delightful food. So, traveling in Europe will be one of the most unforgettable experiences you've ever had. Enjoy your journey!
FAQs
Which is the best country to visit in Europe?
Portugal, France, Greece, Italy, Croatia, Spain, Germany, and Austria.
What is the prettiest place in Europe?
The United Kingdom, Switzerland, Belgium, France, Germany, Netherlands, Czech Republic, and Monaco.
What are the top 5 most visited countries in Europe?
France, the UK, Italy, Spain, and Germany are the most visited countries in Europe and among the top ten outbound markets in the world.
Which part of Europe is the cheapest to travel to?
Spain, Montenegro, Portugal, Ireland, Greece, Slovakia, Romania, Estonia
Which country is the No One tourist destination?
Nauru,Tuvalu, Djibouti , Dominica, Liechtenstein, Guyana
people also viewed