If you are a nature lover, you should know the top national parks in the world. In these parks, you can connect with planed and feel the wild aspect of the diverse ecosystem. Tranquil lakes, lagoons, and rock are different parts of these paradises. National parks are in the United States, Asia, Africa, and Europe. Before packing your luggage, you should list the best national parks across the globe. Here we are to help you discover famous national parks in the world.
What are the top national parks?
National parks in the world aim to protect wild nature for posterity. Also, people consider them a symbol of national pride. According to the International Union for Conservation of Nature and the World Commission on Protected areas, national parks are grouped as protected areas. People can see the beauty of nature, plants, and animals in these areas. If you want to choose the best of them, here are the top national parks in the world.
Yosemite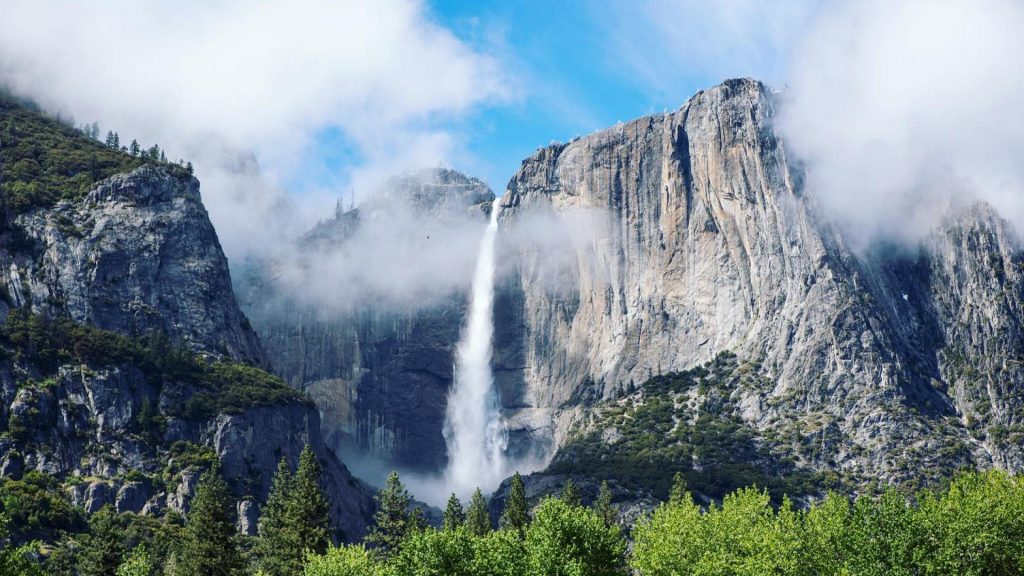 Yosemite is the most famous and challenging national park in the world. If you are interested in hiking and rock formations, put Yosemite on your bucket list. Other great attractions of this park are Tunnel view and Valley view. Yosemite has a lot of waterfalls, granite monoliths, valleys, and sequoias. One of the incredible creatures in Yosemite is the bighorn sheep. This bear lives in higher elevations.
Yellowstone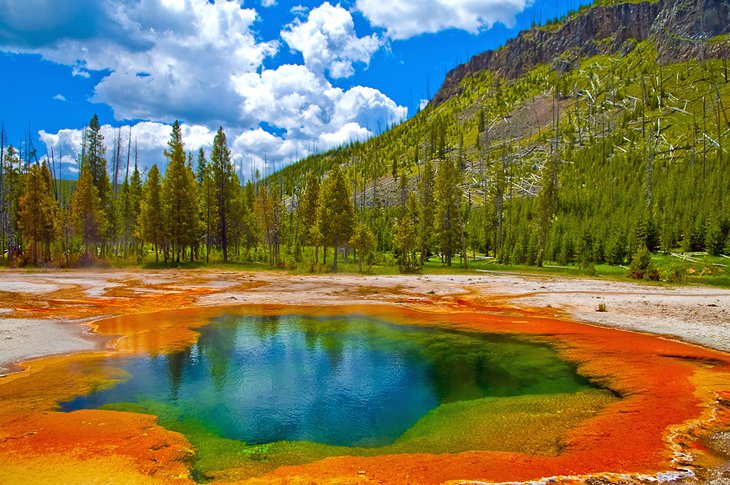 This gorgeous park is located in Wyoming, Montana, and Idaho and is the oldest national park in America, built-in 1872. As a protected area, Yellowstone has numerous attractions, such as Grand Prismatic Spring, Yellowstone Lake, and the Grand Canyon.
It is good to know that Yellowstone National park is home to bison herds. This creature has lived in this place since prehistoric times. If you want to see this animal in Yellowstone, you can visit this place in April, September, and October.
Annapurna Conservation Area
In the list of top national parks, Annapurna is located in Nepal, and many endangered species, such as Snow Leopard, Kasmir Musk deer, Red Panda, and Himalayan Musk deer, live there. This place has seven conservation offices, each with its laws and regulations. If you are a trekking lover, Jomsom and Ghandruk are great.
Galapagos National Park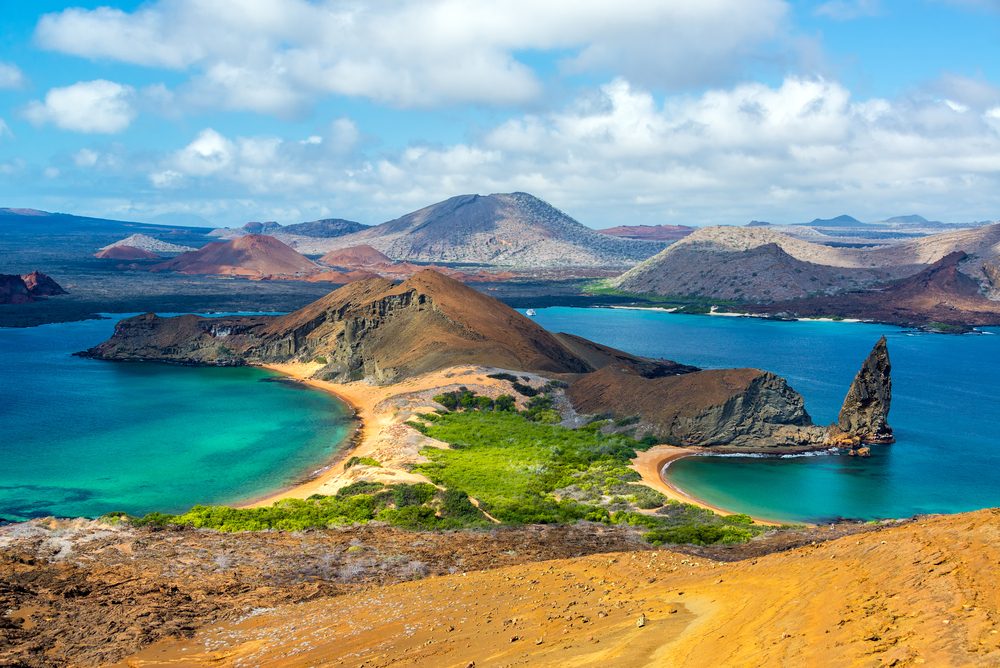 Galapagos National Park is placed about 500 miles (926 km) west of Ecuador, the landmasses are part of the country. The aim of creating Galapagos islands is to protect unique endemic wildlife species. There are 21 islands in Galapagos National Park, and 18 are considered important. Volcan Wolf on Isabela Island is the highest point in the Galapagos islands. This national park is home to giant tortoises. If you visit Galapagos National Park, you can see these magnificent creatures which weigh 400 pounds. In addition, the marine iguana lives in Galapagos. After all, People go to Galapagos National Park to hike on its various trails, including the Santa Fe trail, Bartolome Island, Frigate Bird Hill Trail, and Sierra Negra Trail.
Triglav National Park
In Triglav National Park, you can explore, relax and experience pristine nature. This place is in Slovenia, and many endemic animal species, including wolf, bear, and lynx, live there. Crystal-clear rivers, forest remains, mountains, summits, valleys, lakes, and bogs are parts of this part of the globe. Triglav National Park has a diverse climate and is home to 7000 plants and animals. Triglav, one of the top national parks, has a lot of park trails in which you can do walking, cycling, water sport, and air sports.
Volcanoes National Park
As you read this article, most of the top national parks are located in U.S. states, and Volcanoes is one of them. This park has two active volcanoes named Kilaue and Mauna Loa. As a UNESCO World Heritage Site, Volcanoes National park protects some of the world's most unique geological, biological, and cherished cultural landscapes. Hawaii Volcanoes national park was established in 1916 and had 335259 acres. This place has plenty to do, including wilderness adventures, short walks, and scenic drives.
Lofotodden National Park
Lofotodden is a Norwegian national park known as the country's youngest national park. The special part of this park is the rocky and rugged mountains. Norway's government has strict rules and regulations to protect Lofotodden, so tourist waves are under control. Many people go to Lofotodden to walk on its hiking paths, including Roren and Ytttersand beach.
Serengeti National Park
This protected area is located in Tanzania. Serengeti, Tanzania's oldest park and a UNESCO World Heritage site, is the home to the wildebeest migration. You can see many rivers and forests in this park and experience hot air balloons.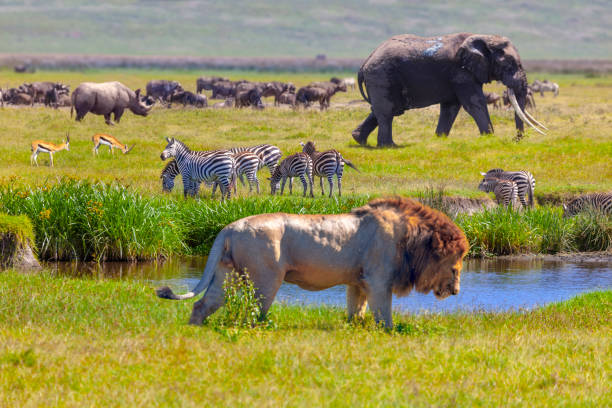 If you have dreamt of Africa, you should visit Serengeti National Park. Interestingly, many wildlife movies have been filmed in the Serengeti.
Khao Sok National Park
Khao Sok national park is established in southern Thailand. This amazing place has the oldest evergreen rainforest, mountains, valleys, lakes, caves, and wild animals. In addition, many mammal species like elephants, gaurs, sambar deer, sun bears, Asian black bears, Malayan tapirs, crab-eating macaques, gibbons, Indochinese serows, mouse-deers, porcupines, marbled cats, wild boars, Asiatic wild dogs live in Khao Sok park. You can find this park on the mainland between Phuket, Krabi, Khao Lak, and Koh Samui. Learn now the Best Time To Travel To Thailand.
Taroko National Park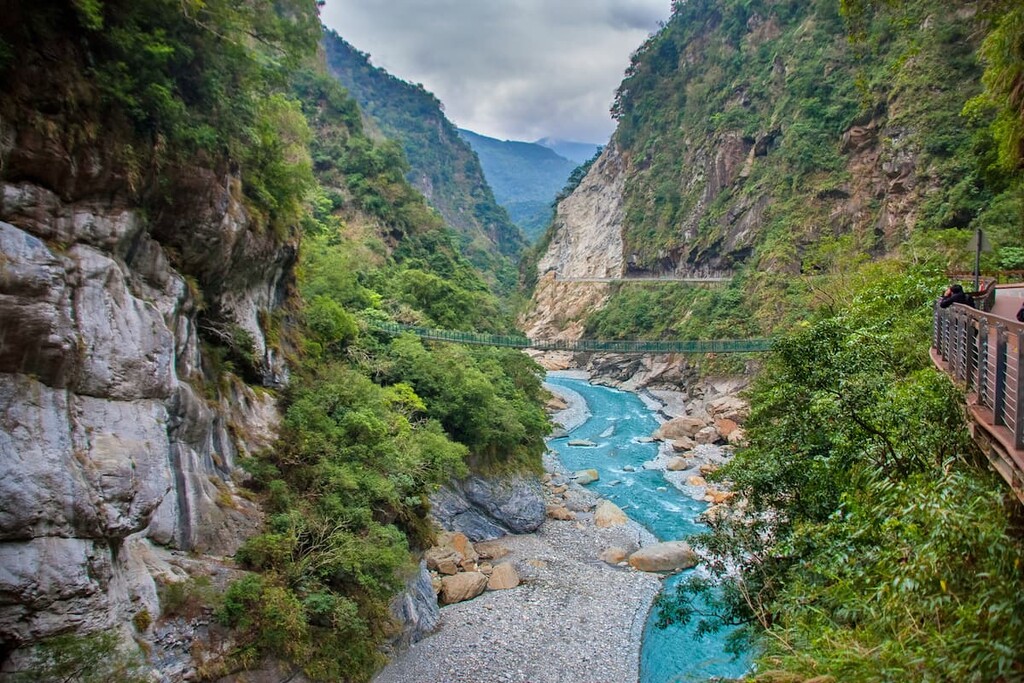 If you travel to Taiwan and want to see one of the top national parks in this country, you should go to Taroko National park. Stunning areas of this park are the marble mountains and waterfalls. Also, some historical places in Taroko national park include the Eternal Spring Shrine, Changuang Temple, Liufang Bridge, and the Cimu bridge.
Naheul Huapi National Park
Nahuel National Park is the oldest park in Argentina. If you are interested in birdwatching, you watch bird species such as Andean condors, austral parakeets, blue-eyed cormorants, and green-backed fire crowns. Also, animals like cougars, foxes, pudus, guanacos, huillin, huemulus, and the river otter live in Naheul National Park.
Torres del Paine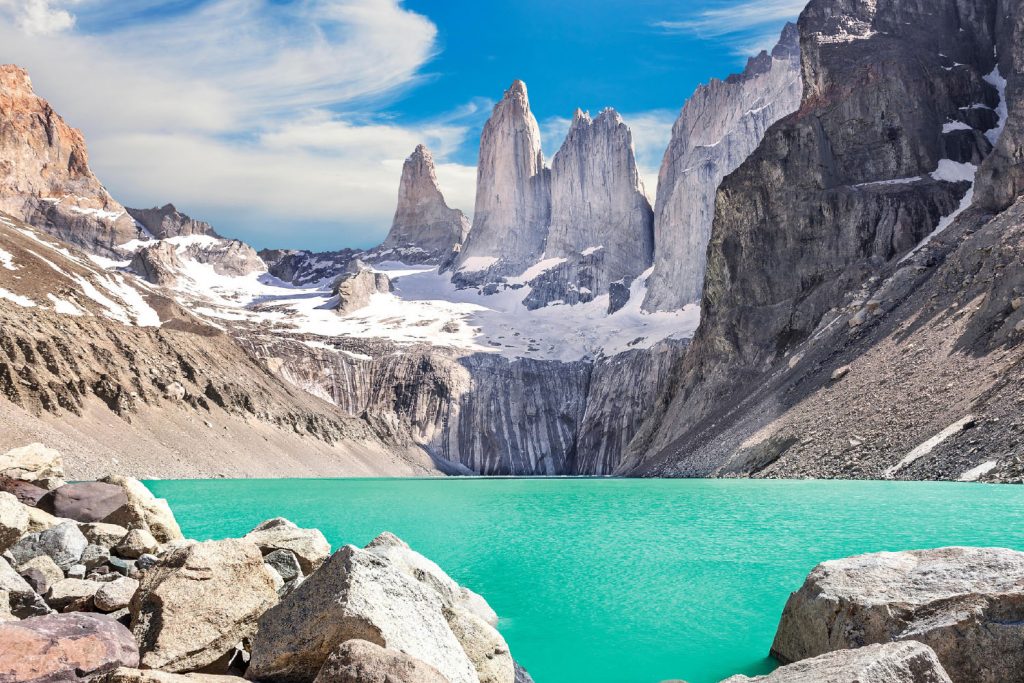 This iconic picture of Patagonia's ice-slicked is located in Chile. This national park is best known as a hikers' paradise. This stunning park is part of Patagonia and has many forests, steppes, mountains, and bodies of water. If you want to hike Torres del Paine, it takes around four to five days. W Trek and O circuit are the most famed treks in the park. On the first trek, you can see the towers of Blue. Valle Frances and Glacier Grey are in your way too. When you choose to hike in the O circuit, you can get a view of the backside of the park. In addition, you can see the Grey Glacier from John Garner Pass. From mid-November to early May is the best time for visiting Torres del Paine.
Kakadu
In the list of the top national parks, Kakadu is one of the largest ones. This Australian park preserves various ecosystems, including savanna woodlands, open forests, floodplains, mangroves, tidal mudflats, coastal areas, and monsoon forests. Walking, watching waterfalls, birdwatching, fishing, and boating are some adventurous activities that you can do in Kakadu national park. It is good to know that Kakadu national park is famous for its rock art. Many teenagers and young travelers come to this place to discover paintings on the rocks. Some of them are up to 20000 years old. In addition to rock, you can see breathtaking horizons from the top of a Kakadu escarpment.
Plitvice Lakes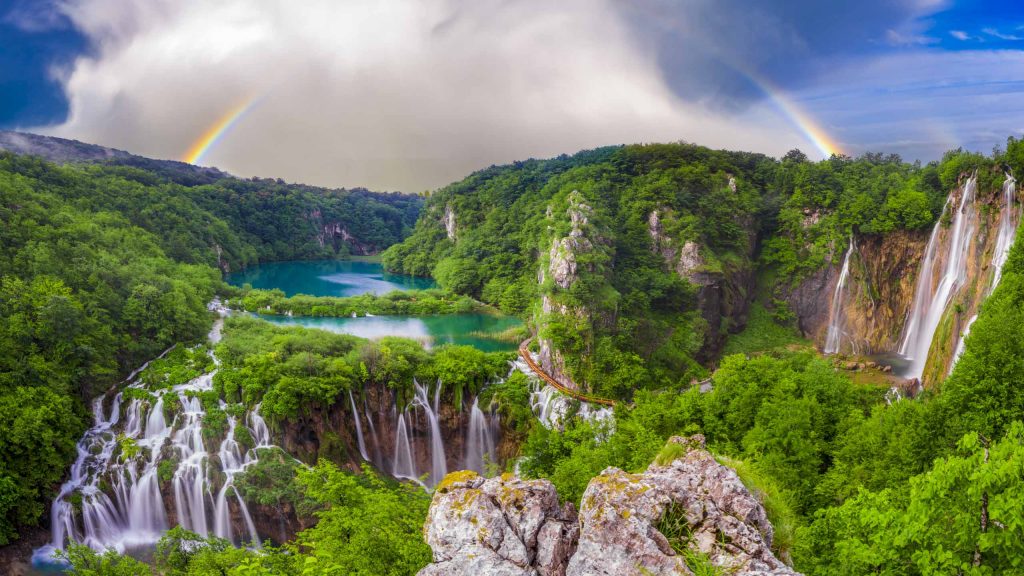 The Republic of Croatia's oldest and largest national park is the Plitvice Lakes. This park was established in 1949 and inscribed on the UNESCO World Heritage List in 1979. Because of its exceptional natural beauty, many nature lovers choose Plitvice lakes as their destination. Also, various animals, including bears, wolves, otters, wild boars, skunks, squirrels, rabbits, foxes, and numerous bird species, live in Plitvice lakes. Sixteen interconnecting lakes, waterfalls, forests, and meadows are different places you can explore in this area.
Vatnajokul
Vatnajökull National park encompasses all of Europe's largest glacier Vatnajökull and extensive surrounding areas. This park was established in 2008 and was inscribed on the UNESCO World Heritage List in 2019. Vatnajökull National park has two parts; one of them is the uninhabited highland areas which have limited services, and the other one is the lowland areas. Many souvenir shops are located in lowland areas. Rivers, mountains, ice caves, and volcanic are different sights in Vatnajokul. Also, the second-largest river of Iceland, Dettifoss, is located in Vatnajokul national park.
Gwaii Haanas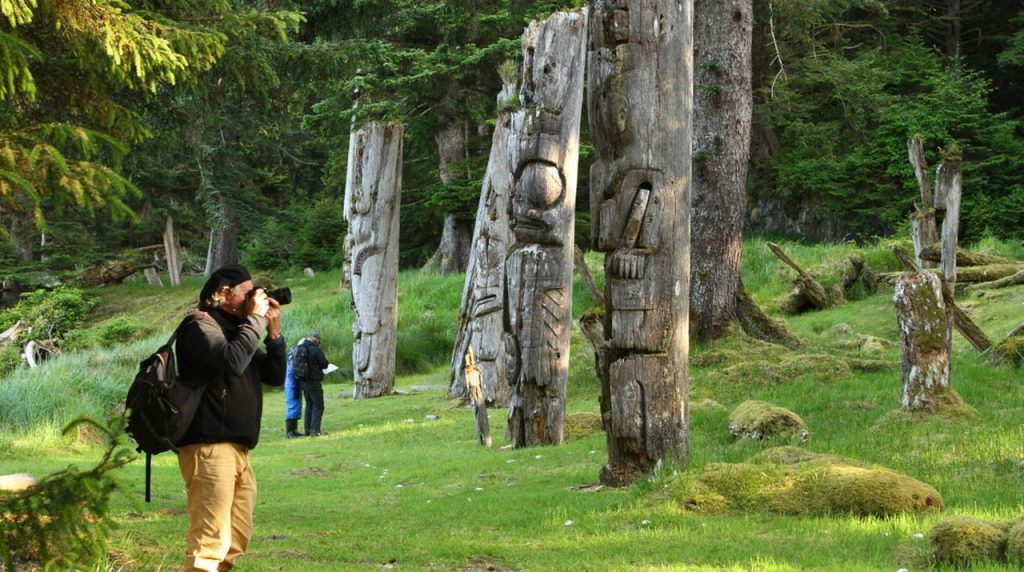 This Canadian national park lies off the remote edge of Canada's Pacific coast and contains five island village archaeological sites. These sites are full of Weathered, carved poles and longhouse ruins. The special thing about Gwaii Haanas is its' isolated location on the edge of the continental shelf. Haida Gwaii houses eleven species, including Black Bear, Pine Marten, River Otter, Haida Ermine, Dusky Shrew, Silver-haired Bat, California Myotis, Keen's Myotis, Little Brown Bat, and Deer Mouse.