Every couple wants their honeymoon to be unique and memorable. But with so many amazing honeymoon ideas, it can take time to decide what to do!
Whether you're looking for a romantic getaway or an action-packed adventure, we've covered you with some of the best honeymoon ideas worldwide.
From beach resorts in Bali to luxury cruises in the Caribbean, here are some of the most romantic and exciting honeymoon ideas to make your special day unforgettable.
Enjoying the morning sun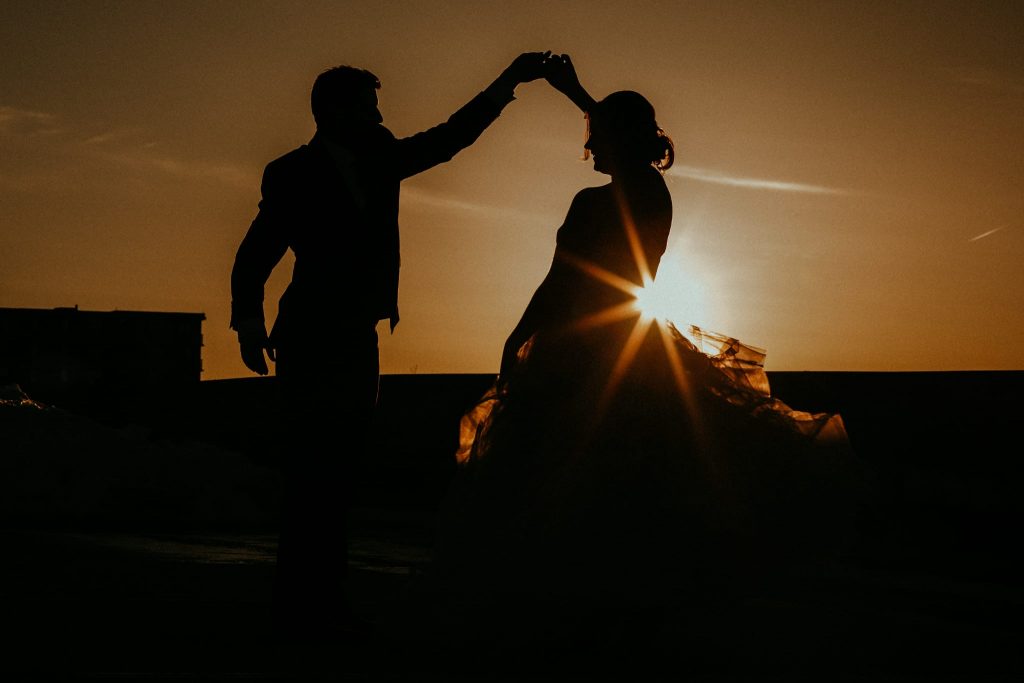 A romantic honeymoon shared with your loved one is a perfect opportunity and idea to witness the breathtaking beauty of the sunrise.
Let its vibrant colors warmly light up your hearts and your smiles as you revel in this timeless, old-school form of romance. And let its beautiful rays be a great start to a fantastic journey full of love and adventure!
Get a Couple's Massage
Were you looking for a stress reliever honeymoon Idea?
A couple's massage is perfect for unwinding after a long day.
The "love hormone," oxytocin, is supposed to be released during a therapeutic massage. In this way, not only will you be able to create those feel-good hormones and build your bond through your vows, but you will also be able to take the stress out of things like the wedding's centerpieces and guest list. Having the massage simultaneously ensures that you and your partner will be on the same relaxed wavelength.
It is best to be well-informed about the types of massages available in your destination country before you and your partner arrive. For instance, when visiting a Hammam in Morocco or Turkey, you should expect to have your inhibitions thrown out of the window.
It is Time to Get Driving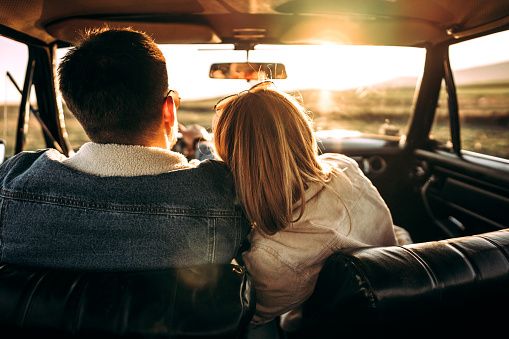 The wide road and the gorgeous journey have a certain allure. As you race through the picturesque countryside, you will come across beautiful landscapes, authentic eateries, and countless amazing attractions. The best honeymoons are those that involve a road trip because they are so full of surprises and magic.
It is a great way to put your relationship to the test, whether you are driving through the tropical rainforests of Hawaii's Hana Highway or checking out the geysers and glaciers of Iceland's Ring Road.
Set up a photo shoot for your Honeymoon.
Planning and joining in a photoshoot as a newlywed couple is a lot of fun. Having a record of your journey to enjoy at a later date is a sweet gesture.
For those who spend their honeymoon in Los Angeles, there is no shortage of picture-perfect settings to capture those special moments.
In addition, the photography itself is entertaining because it gives you a chance to strike romantic poses with your companion.
Hiring a professional photographer for the occasion would greatly improve the comfort level and overall ease of the situation. Additionally, a professional photographer can guarantee that your photos turn out beautifully.
Reward Yourself with Some Wine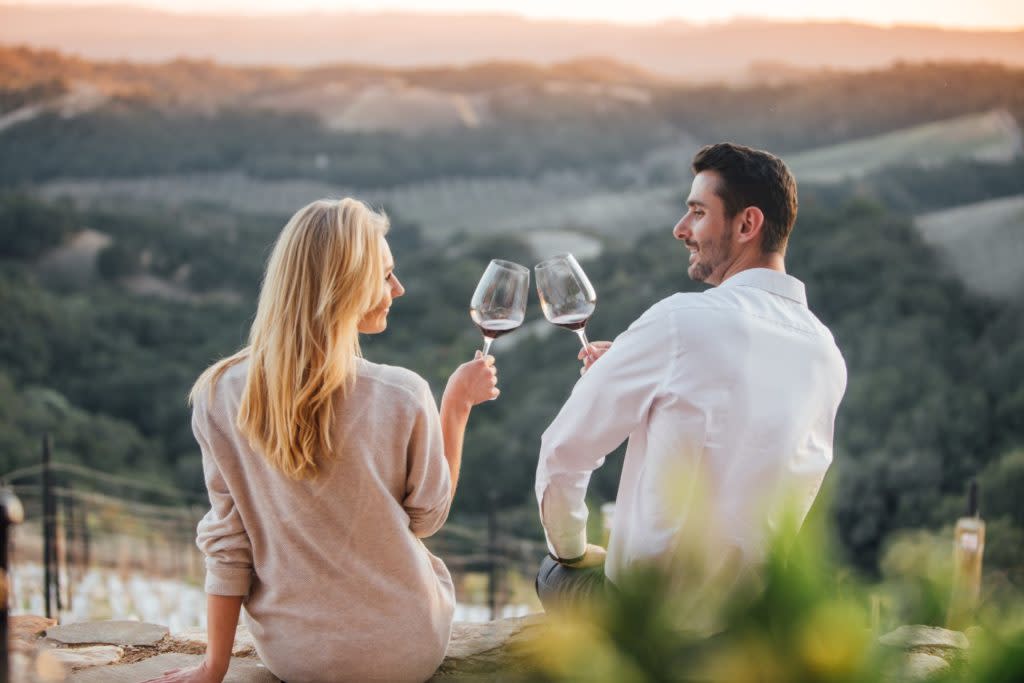 Having a few strong drinks together while on vacation together is essential. Sample new blends at a small Napa Valley winery or savor a glass of Tuscan red while gazing at the setting sun. One of the most conventional honeymoon activities is a trip to wine country.
Yet, a bottle of champagne or rosé can be enjoyed without leaving your hotel room. Think about putting in a takeout order. It allows you to stay in bed for acceptable reasons. Pair the drink with well-known aphrodisiacs like oysters, strawberries, or chocolate. Or travel to an amazing wine destination Florence, Italy.
Experiment with new activities
Doing something out of the ordinary on a honeymoon is becoming an increasingly popular idea, and you may join in on the fun if you so desire.
No honeymoon can not be made more exciting by trying something new, from skydiving to paragliding. This should be on the itinerary of any honeymooners visiting somewhere like the Maldives.
Night dance
One of the most enjoyable activities as a honeymoon idea is, surprisingly enough, dancing. Dancing with your partner is the icing that brings you closer together and provides additional opportunities for quality time together in this digital age.
Spent Outdoors, Enjoying the Stars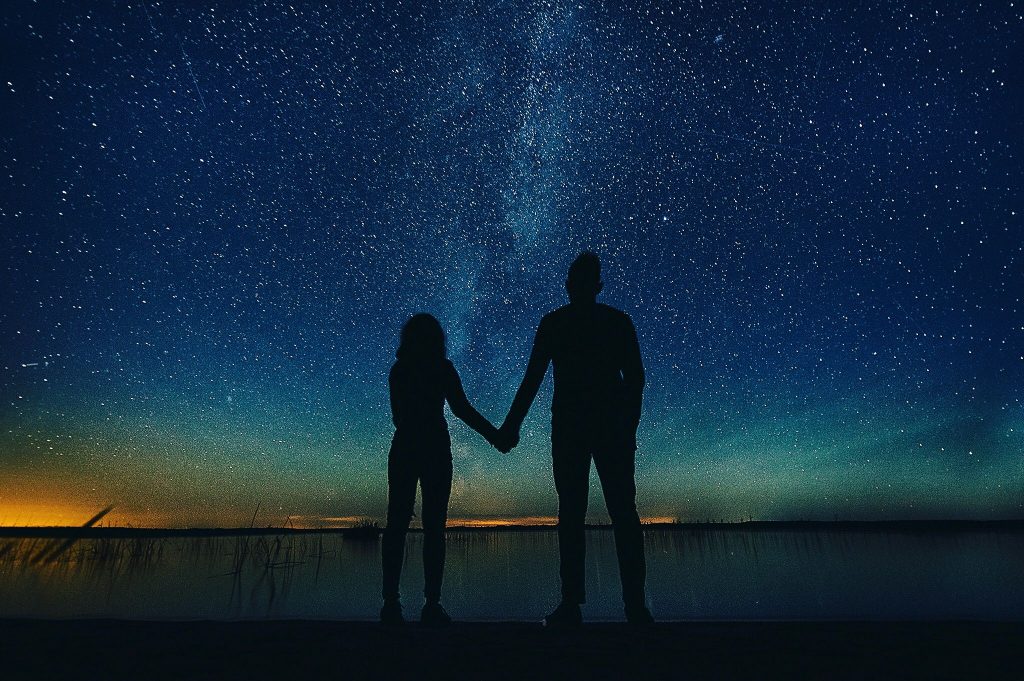 Spending time outside under the stars is a great honeymoon idea. One of the finest things newlyweds can do on their honeymoon is to admire the stars, whether that means setting camp chairs and looking up at the sky or sleeping in a glass home with the Milky Way overhead.
That can be accomplished in a couple of ways. Skyscape in New Zealand and the glass bubbles in Finland are two examples of glass houses offering comfortable, high-end accommodations. This way, you and your loved one can bask in the coziness of your relationship while taking in the wonders of the galaxy. Check also the Best camping activities.
One option is to take a trip to a rural place for the honeymoon and enjoy some quiet time outside. Larger cities have greater light pollution, so if you want to see the stars, you should head toward more rural locations. Spend time under the stars with your new husband/wife by bringing a blanket, chairs, and hot chocolate.
Spend some time in the nature
Many couples find a deeper connection through a shared appreciation for nature's wonders and wildlife, especially if their affection for animals is unconditional.
If you and your loved partner share a passion for animals, you may find that spending time with wildlife and outdoors helps you strengthen your relationship. Learn also Top 12 Camping Ideas.
Hand in hand Beach walking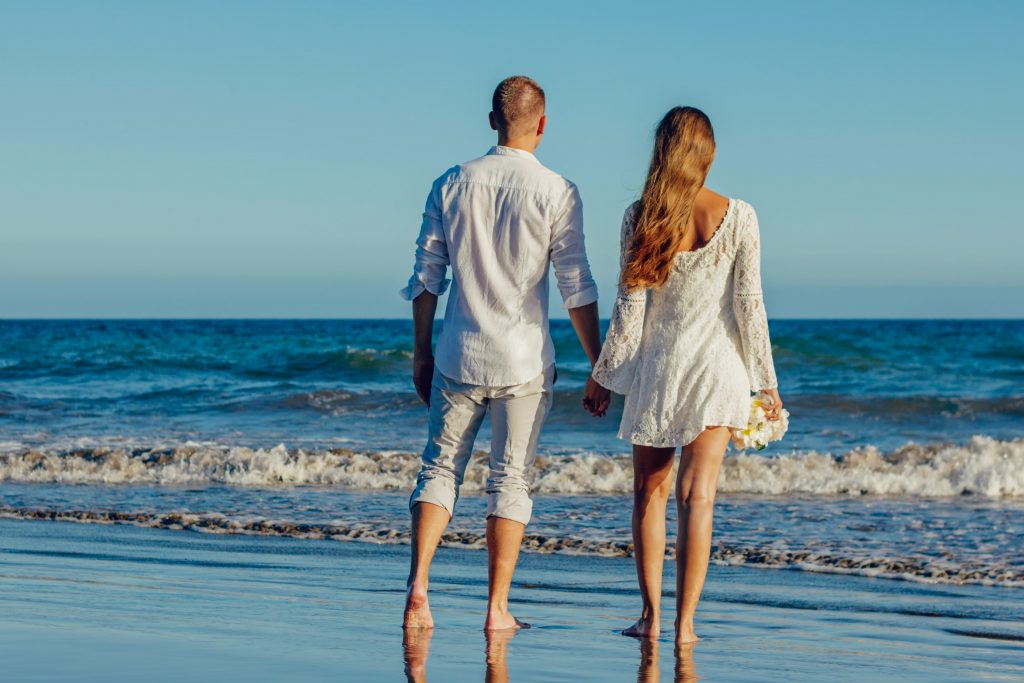 Walking hand in hand on the sand is one of the most romantic things to do on a honeymoon, whether on the soft sands of Oahu or the dramatic black sands of Iceland. You may relax by watching the waves (or, if the weather permits, taking a dip) and searching for adorable marine creatures.
Try to time your stroll for sunset, as this is when the beach will seem its most enchanting, bathed in a gentle golden glow as the sun sinks beyond the horizon. You and your new husband can take in the breathtaking scenery of the ocean in complete solitude, with only the sound of the waves to break the silence.
Connect with the local culture of your honeymoon destination
Immersing yourselves in the local culture is one of the best honeymoon ideas to make the most of your trip. Immerse yourself in their culture by trying their food at a candlelit supper, visiting their temples, and learning some of their dances.
Certainly not the kind of clubbing that goes on at night. Imagine the tango in Argentina, salsa in Puerto Rico, and the rumba in Cuba. Just not a very good dancer? Sure, do not fret about it. Dancing slowly to a slow song together is about as intimate as it gets. Prepare for the dance floor by donning your sexiest attire and highest heels.
A Helicopter Ride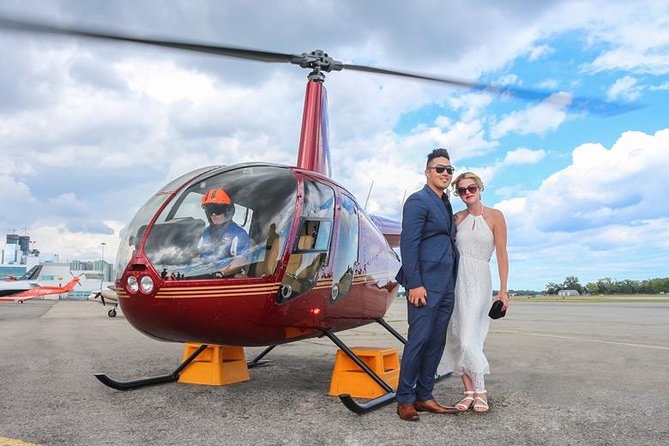 Seeing the sights of your destination from above in a helicopter is a unique and exciting activity for honeymooners. Adding a helicopter ride to your honeymoon excursion, especially if it is a surprise, is a great way to make memories that will last a lifetime.
Remember that if you say you are on your honeymoon, you may receive complimentary premium seats, a special video, or even a champagne toast at the event.
The more time you give yourself to organize your honeymoon, the more options you will have for adding special touches like a limo ride to the airport, a romantic picnic, or a professional picture shoot to commemorate the occasion.
Learn new things
Are you interested in learning the key to a happy and enduring marriage? Interact around a common interest or shared experience. We promise you that this is not a fabrication.
Couples that try new and interesting things together tend to be more content. Take a cooking lesson as a couple and impress your date with a meal you both helped prepare.
Take up surfing or rock climbing if you are an adrenaline junkie. Do some yoga, learn a new skill like woodworking or cocktail making, or learn a new language.
Find something neither of you has tried before and enjoy doing it together. The honeymoon is the perfect opportunity to learn how to waltz if you have never done so before.
Hot Air Balloon Ride
The best way to take in the breathtaking scenery is from a hot air balloon basket, whether floating over a verdant valley, a barren desert, a sea of vineyards, or a range of snowy mountains. You should do this on your honeymoon since it is one of those things you should do at least once. With your loved one close at your side, take in the tranquillity of floating in the air.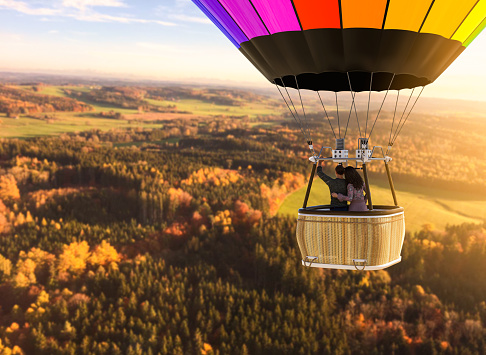 Having A Romantic Dinner
Spending your first night as a married couple eating at a fancy restaurant is a wonderful way to celebrate your new union. It is a beautiful opportunity to enjoy each other's company and a nice meal as you toast your recent nuptials.
Get a feel for the area's best eateries before you jet off on your honeymoon. Choose a place with a romantic or interesting atmosphere and a menu that both will appreciate. To prepare for your honeymoon, this activity is fun to complete together.
If you have decided on a specific restaurant, you should call ahead and secure a reservation to avoid disappointment. When arranging the reservation, be sure to let them know that you will be celebrating your honeymoon. Many establishments will join in the festivities with you by providing free appetizers or desserts or even setting up a romantic lighted table.
While out for your celebratory meal, go back to your wedding day and dream of your future together over dinner and cocktails. You should have some dessert.
Enjoy a day of waterfall chasing.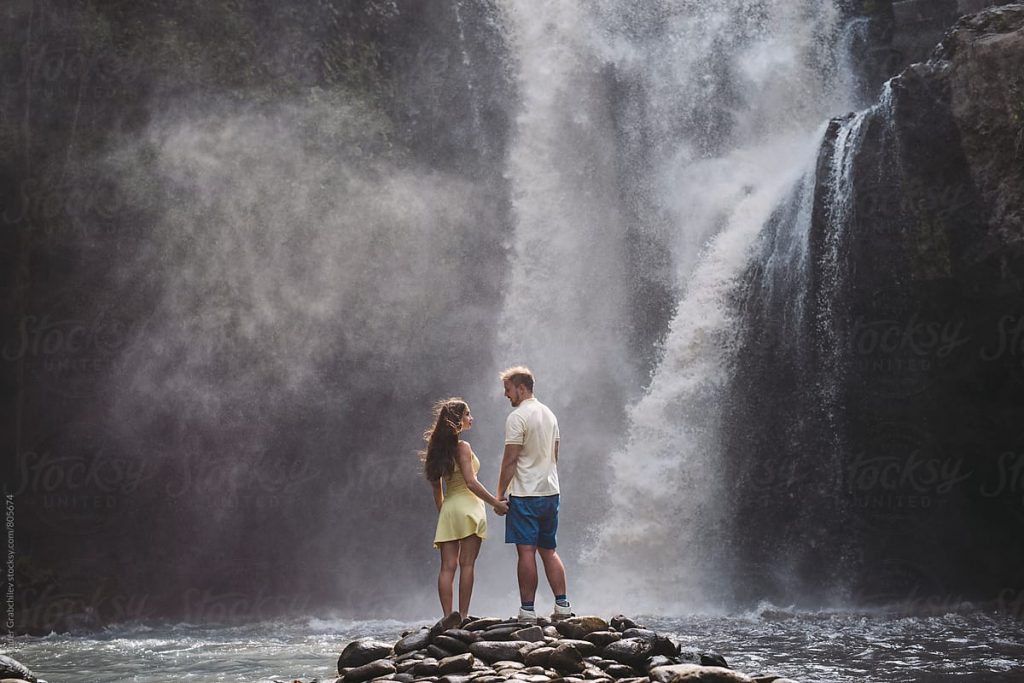 Couples who enjoy an active adventure will enjoy the thrill of searching for waterfalls. Admire the tropical flora and fauna as you go along a winding trail through the forest, fording streams and negotiating uneven rock outcroppings.
Hearing the sound of water rushing will send your heart racing with anticipation. Then, out of the shadows, you see a much more magnificent waterfall than you had hoped. This secluded ambiance is ideal for a passionate embrace.
Enjoy your time away from home by having a picnic and maybe even swimming. If you are the only one there, you might as well go shirtless.
Participate In Festivities
Traveling together and sharing new experiences will strengthen your relationship. If you want to become best friends with someone with whom you can celebrate the rest of your lives and always feel youthful, plan your honeymoon around various festivals, fairs, events, and festivities.
Gamble on your luck at the casino.
Gambling in a casino on your honeymoon is a fun way to waste your newlywed cash. No matter how alluring it may sound, success or failure can occur in the blink of an eye. One of the nicest things to do on a honeymoon is to visit a casino, and whether you want to play a hand of Texas hold 'em poker or try your luck, you will not be disappointed.
Rent a Bike or a Vespa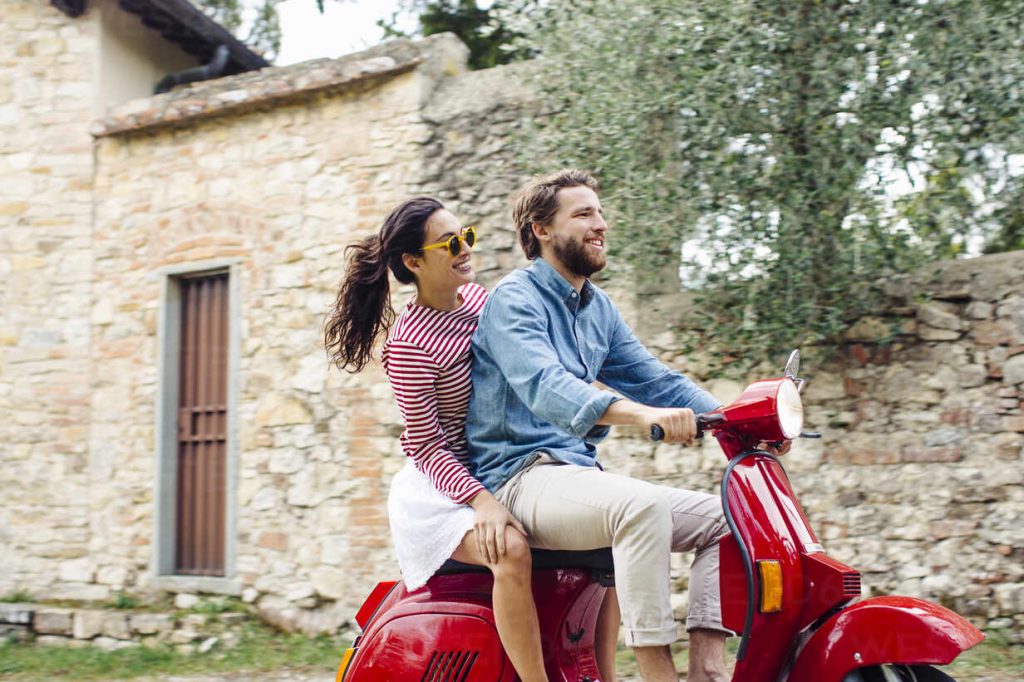 Outdoorsy, humorously adventurous couples will like this outing. An excellent approach to seeing a new city and discovering its hidden treasures is renting a bike or Vespa.
It is a great way to spend quality time together while getting in shape. And if you become tired, you can always take a break for coffee or ice cream.
Get out and hike
Hiking is a wonderful way to spend time with your new spouse and the natural world on your honeymoon.
Hiking is the perfect opportunity to spend quality time together, whether ascending a mountain or wandering through a forest. The reward for making it to the top is always there.
See a Theme Park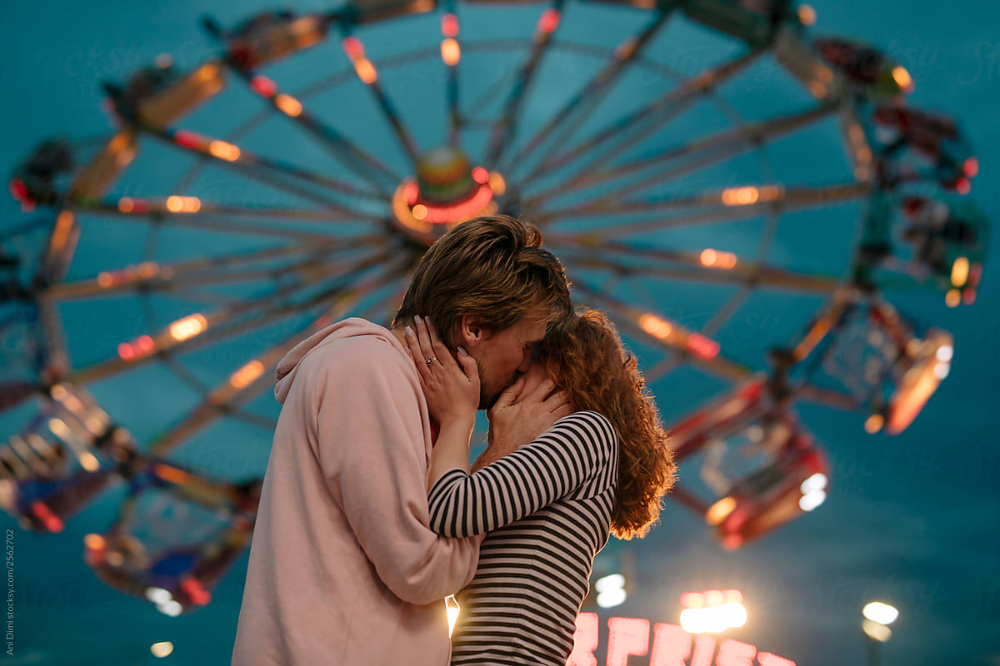 Visiting a theme park on your honeymoon might not be everyone's idea of a good time, but if you and your new spouse still consider yourselves to be big kids at heart, it is something you should not miss out on.
Theme parks like Disneyland and Universal Studios have a wide variety of entertainment options. When you are done riding, you can always eat at one of the many restaurants or browse the many shops.
Join in Scuba Diving
You do not have to be an adrenaline junkie to enjoy adventure sports. Scuba diving is a fantastic adventure sport for you and your partner.
You and your dive buddy will get to know each other better as you work together to navigate the underwater environment.
Reserve a Splendid Villa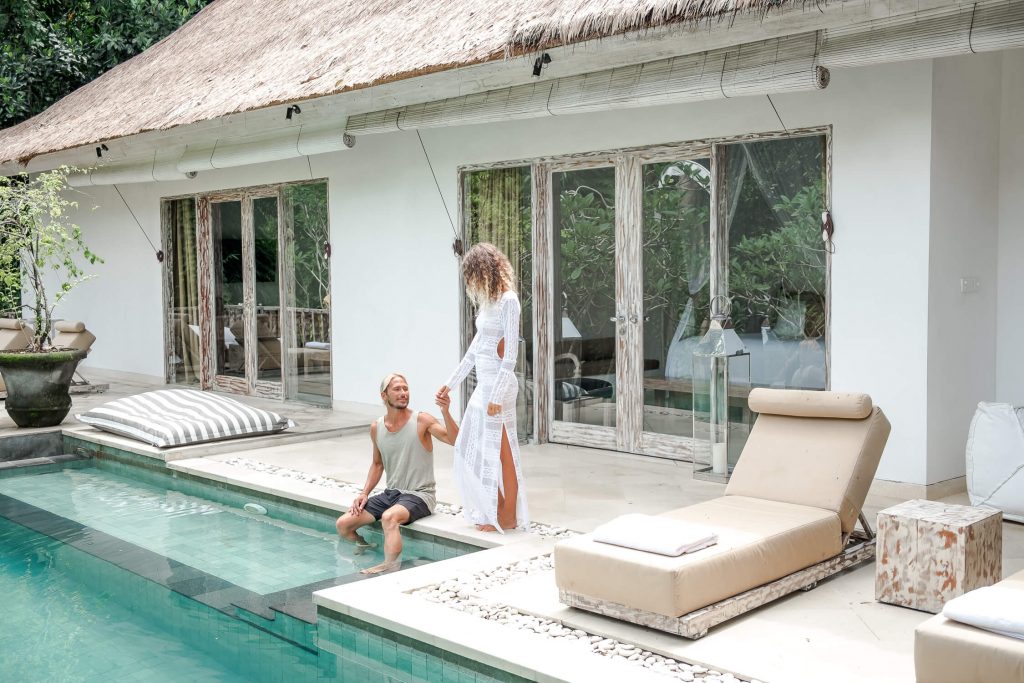 Forget about staying in a stuffy hotel. Booking a private, beautiful villa is a wonderful way to spend your honeymoon.
Most high-end villas feature a private swimming pool, modern kitchen, fireplace, and stunning scenery. Some even provide personal butler service.
Renting a luxury villa is the best way to celebrate the newlyweds' marital joy, whether seeking a private retreat in Bali or a private beachfront home in the Maldives.
A Private Dinner in Your Hotel Room
Have a candlelit dinner for two on your hotel room's balcony for an unforgettable evening of romance.
This is an excellent opportunity to spend time together, free from interruptions. Furthermore, the balcony's scenery is guaranteed to be stunning.
Wandering in museums
Of course, a museum trip is not everyone's idea of a good time, but if you and your date are culture vultures or just curious about the past, it may make for a lovely afternoon.
If you grow tired of walking, plenty of restaurants and cafes are along the road.
A Timeless Love Story
While you certainly do not want a boring honeymoon, there are a few customs you just do not forego. The best advice is to never deviate from tried-and-true classics.
We discuss a new piece of beautiful lingerie every night, a bath adorned with rose petals and a bottle of wine, strawberries, and chocolate, some sultry music, breakfast in bed, and more. There are various ways to add excitement to your romantic vacation without going overboard.
Have Fun While Reading a Romantic Novel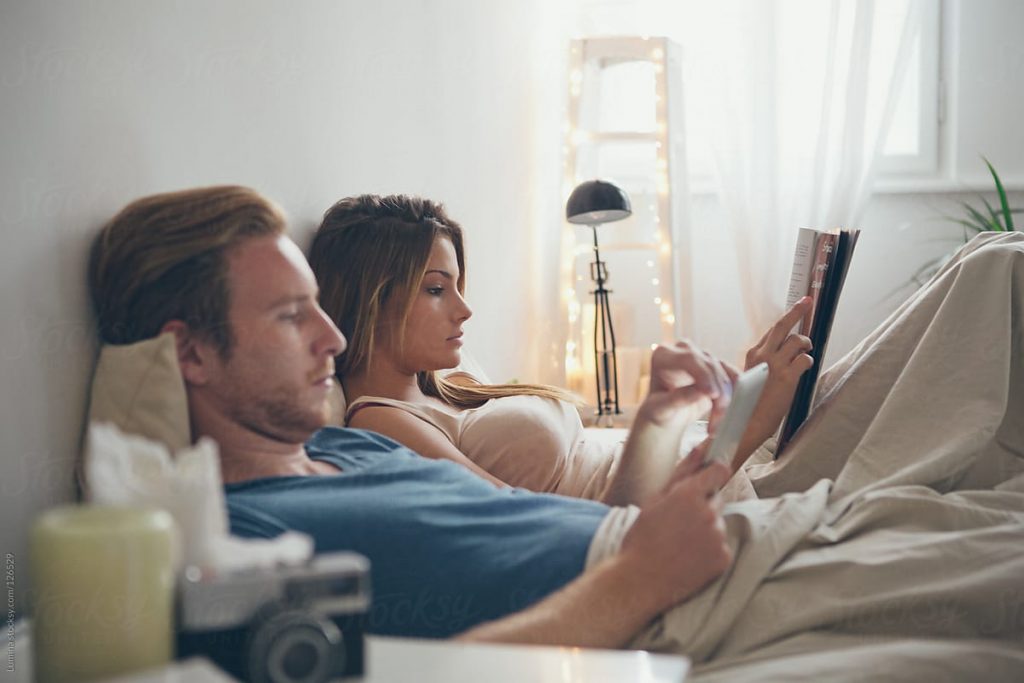 A honeymoon is perfect for curling up with your new spouse and sharing a good love story. The nicest part is that you can do it wherever you want in the hotel. While relaxing on a beach blanket with the salt air blowing through your hair, you can share a good read you brought with you.
However, you can also stay in your hotel room and read while tucked under the covers and pillows. You may even construct a blanket fort if you are in a very jovial and childlike mood.
Audiobooks are a fantastic alternative if you prefer to listen to a story rather than read it out loud. Having a tale in mind that interests both of you is the most crucial step. It may be a thrilling fantasy romance or more of an adventure novel with a dash of romance.
Regardless of your chosen genre, the romantic plot will keep the honeymoon on a romantic note, foster intimacy between the newlyweds, and keep you occupied when you are too weary or lazy to venture out of your hotel room.
Photo Hunt
A picture hunt is a fun and different way to spend your honeymoon. In addition, it is a cheap and entertaining way to explore a new location.
Make a quick note on your phone of the sights you want to capture on your vacation and refer to it often while you are out and about.
Some items to consider for a honeymoon scavenger hunt are as follows:
Cozy hotel or B&B breakfast served in the comfort of your bed.
You and your partner share a passionate kiss at a secret locale.
A photo op in front of a mural that sums up the trip
A rendering of the home of your dreams at the current location
Please take a picture of your favorite sunset and share it with us.
Take a picture with a memento from your trip that best summarises your experience.
Put some of your favorite food in a shot glass.
You can fill an entire book with one-of-a-kind shots of your honeymoon when you return.
Explore the Area With a Native Guide
Everyone knows that a honeymoon is a time for the newlywed couple to focus on one another. You would want to take advantage of the stunning local environment while spending as much time as possible with each other. Yet, it would be a shame to leave your exotic location without immersing yourself in the local culture.
Hence, hiring a local guide and taking a tour is highly recommended.
Participate in a Couples Dance Class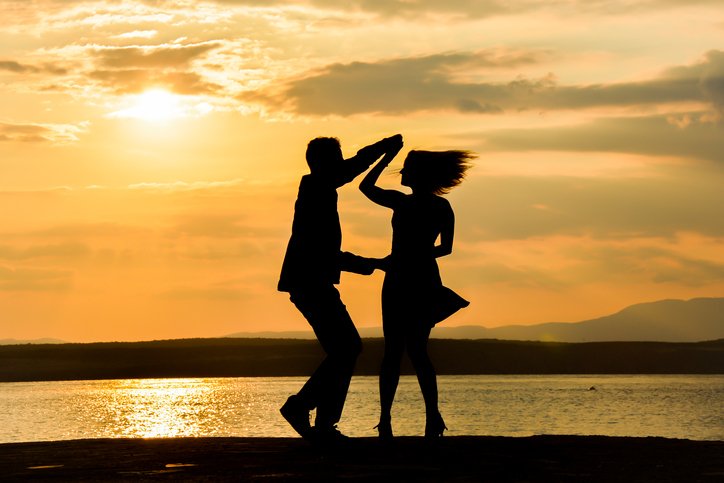 Taking a couple's dance class can be a sensual or fun honeymoon idea.
Imagine being held in the arms of the person you just asked to spend the rest of your life with while you float over the dance floor to hypnotic music.
There are many types of dance to choose from if you want to improve your sense of rhythm and your ability to talk without words. Whether you and your partners like upbeat rock music or sensual salsa, this time alone could be perfect.
Even if you and your partner have never danced, learning to dance together to celebrate the most important and personal promise you will ever make will only strengthen your relationship.
At The End
On your honeymoon, it is just you and your new spouse. Get ready to shut out the rest of the world and work on getting closer to each other. Do not watch the news, stay away from social media, and put your phones away.
Some of the honeymoon ideas are listed above. So, go out with your partner and see the world. You will make memories that will last a lifetime.
More importantly, do not worry too much about ensuring you do everything on your list of things to do on your honeymoon. Sometimes, all you need to do to have a perfect honeymoon is let your free spirit out and do what your heart tells you.