The City Where Visitors Are Always Welcome: London, UK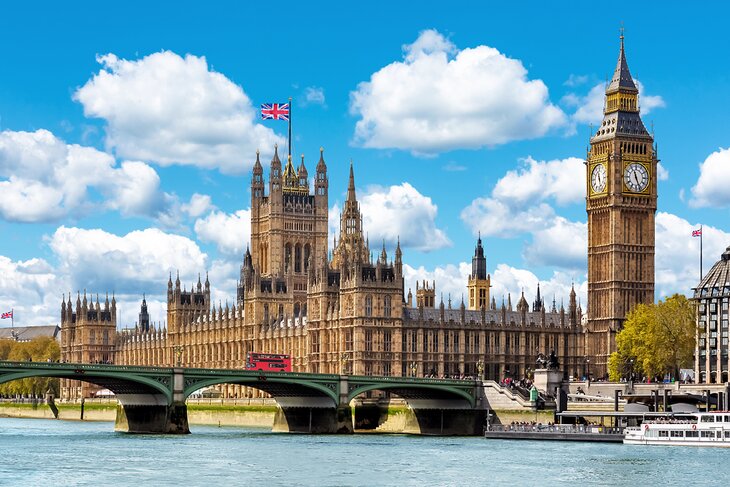 London, with a history dating back more than 2,000 years, boasts iconic landmarks like the Tower of London, the Houses of Parliament, and Buckingham Palace. Its cultural scene includes a range of museums, galleries, festivals, and theaters, reflecting its rich history and diverse population. London's multicultural environment provides visitors with a wide range of cuisines from classic British pub food to foreign cuisine from around the world. Additionally, it's marketplaces and shopping areas offer everything from high-end luxury brands to vintage and used items.
Ultimately, London is a city that truly has something for everyone, with its history, culture, neighborhoods, and business opportunities.
History of London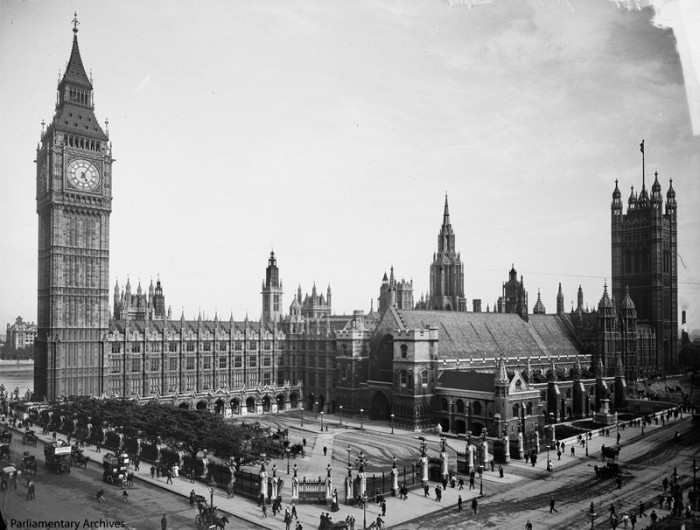 Roman general Aulus Plautius invaded Britain in 43 AD and built a colony along the Thames. This community, named Londinium, expanded quickly and quickly became one of the biggest settlements in Roman Britain. The Roman occupation ended in 410 AD.
London fell into decline after the Roman era and was virtually forgotten. The city didn't start to recover until the ninth century, during the reign of the Saxon monarchs. William the Conqueror invaded England in the eleventh century, establishing London as the seat of his new empire. London had a sharp increase in importance as a hub for trade, politics, and culture throughout this time. The city was the scene of numerous significant occasions.
London Growth
London grew steadily throughout the Tudor and Stuart eras. Many of the city's renowned institutions were founded by the Tudor kings, including Henry VIII and Elizabeth I. London had epidemic outbreaks and terrible fires during the 17th century, including the Great Fire of 1666, which destroyed much of the city. Yet, numerous new streets and structures were built as a result of London's post-fire reconstruction.
London's population and income rose quickly as a result of the introduction of new industries, mills, and transportation systems during the Industrial Revolution. London's population and wealth continued to rise during the Victorian era, and the city rose to prominence as a major hub for trade and manufacturing. London was frequently bombarded by the German air force during World War Two, resulting in extensive damage and casualties. But after the war, the city was soon restored.
Today, London remains one of the world's leading cities, with a diverse population and a rich cultural heritage that attracts millions of visitors every year.
How to Reach London
By Air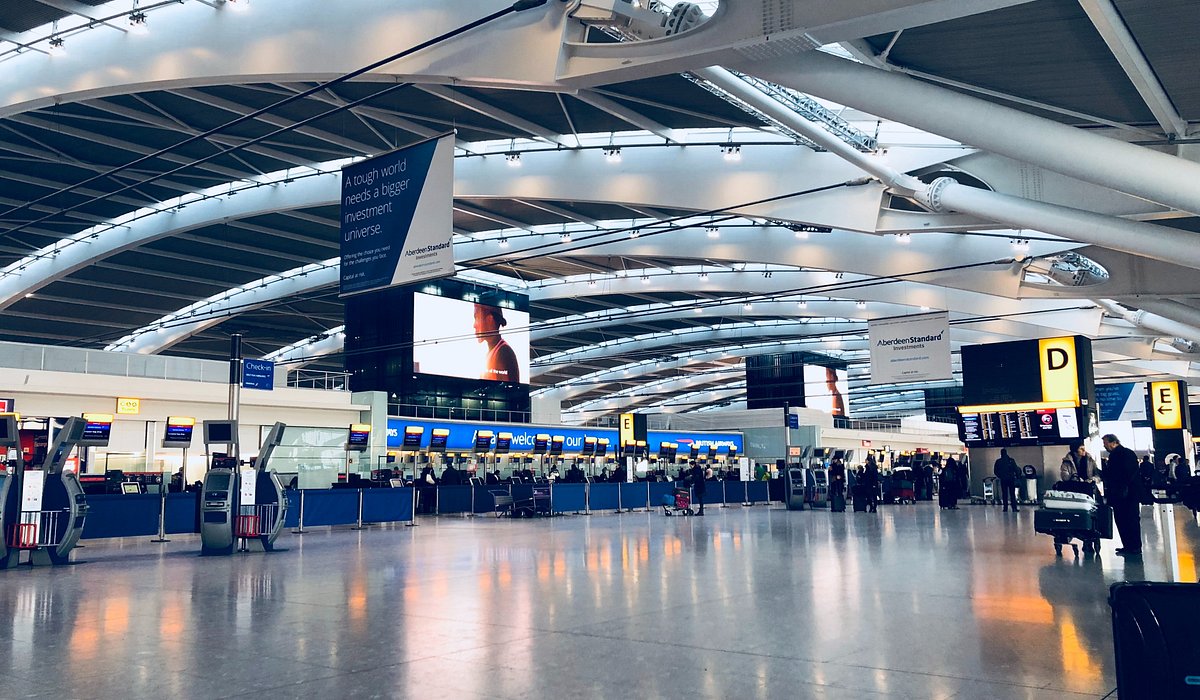 London has numerous international connections, with daily direct flights to and from hundreds of places. The primary airport, Heathrow, is about 25 kilometers from the heart of London. At Heathrow, about 100 international airlines fly in and out.
Gatwick, Stansted, Luton, and London City Airport are the other airports in London, in addition to Heathrow.
Going from Heathrow to central London
Heathrow Express

, London Underground, and Elizabeth Line – Train services to reach central London

Coaches – Coaches run from Heathrow to Victoria coach station, along with many other destinations across the UK.

Taxis – Hire a minicab in advance or hail a black taxi from the terminal's outside.

Hiring a car – You can hire a car from one of many car rental companies based at Heathrow
By Train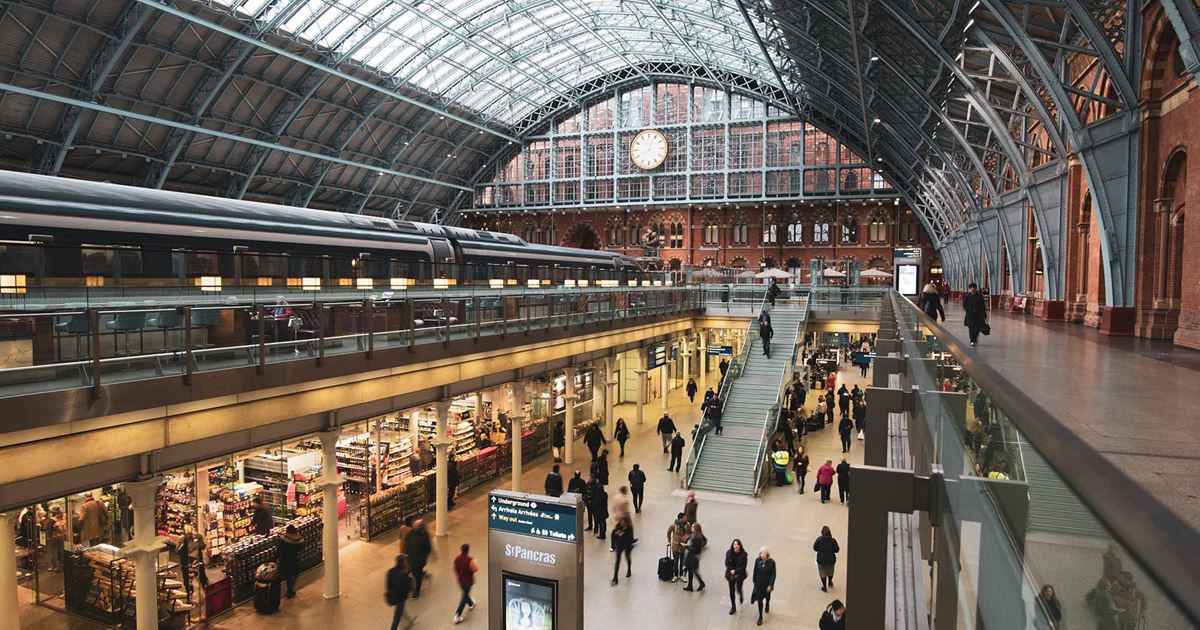 From other British cities, one can get to London via train. Also, there are rail connections to numerous other nations, including Belgium, France, Germany, the Netherlands, and many more. The Eurostar runs from St Pancras railway station and connects London with Paris and Belgium. There are currently train connections from London to Rotterdam and Amsterdam.
By Road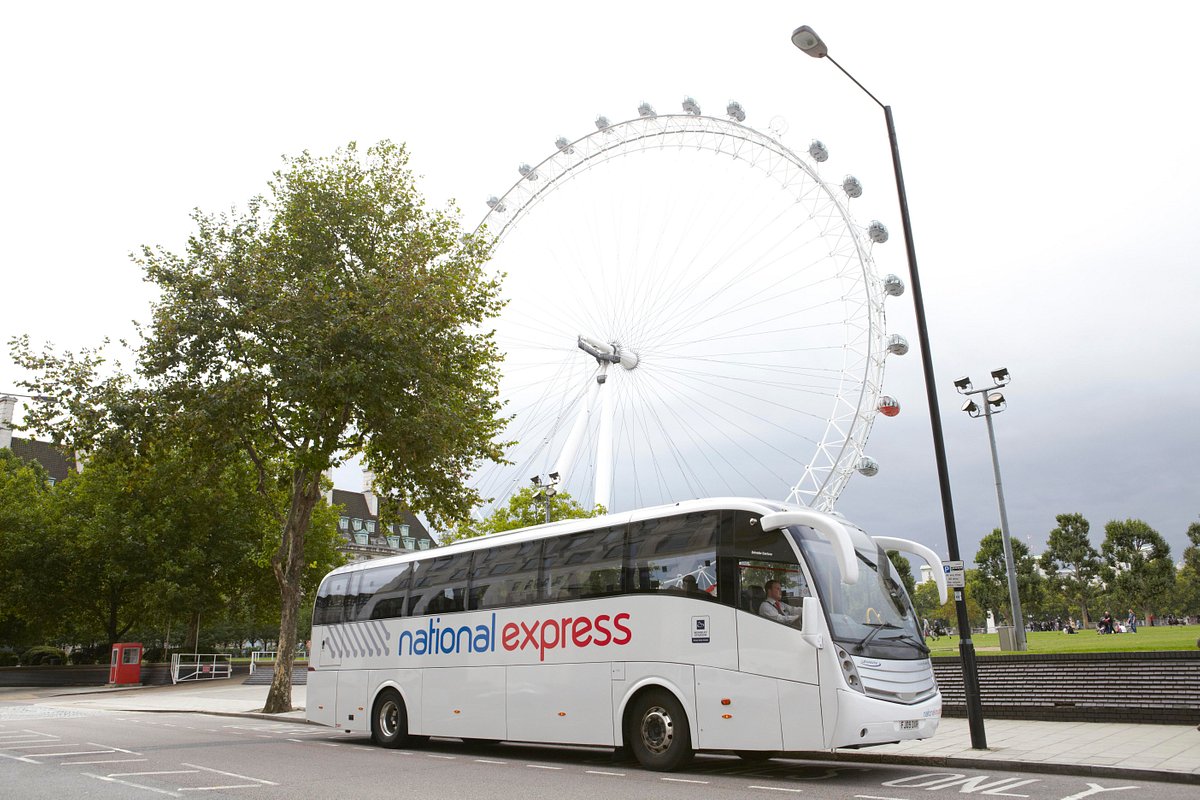 By Car- The UK has a first-rate road system that connects London to other adjacent cities. The English countryside's splendor may be appreciated best on a road trip.
By Bus – Use the bus services if you don't want to spend a lot of money on frequent travel. Thanks to the Eurotunnel, buses may now go to London Victoria from places including Paris, Amsterdam, and Prague. National Express is the primary bus company in the UK, and London's primary bus terminus is London Victoria Coach Station.
Weather in London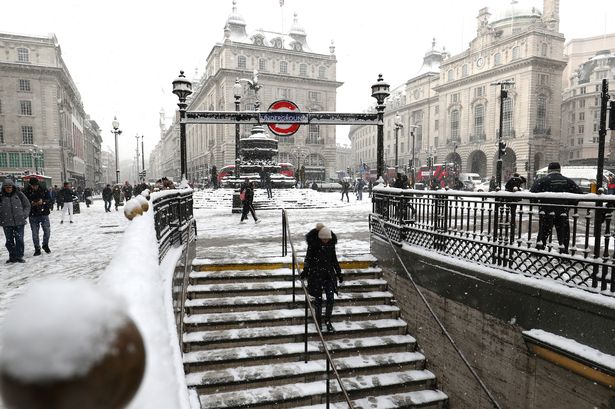 The weather in London is generally mild and temperate, with cool summers and mild winters. The average temperature in summer (June to August) is around 18-22°C (64-72°F), while winter (December to February) temperatures average around 2-8°C (36-46°F).
London is known for its changeable weather, with rain possible throughout the year. It's a good idea to pack layers and a waterproof jacket or umbrella when visiting. The city can also experience occasional heat waves in summer and cold snaps in winter, so it's best to check the weather forecast before traveling.
Overall, London's weather is relatively mild and consistent, with occasional fluctuations throughout the year. It's important to pack appropriately for the season and check the weather forecast before traveling.
Best Time to Visit
There is never a bad time to visit England's capital. If you had to pick one, it would be March to May. Spring is in full bloom at this time, and London's parks are at their most beautiful. The cold weather has subsided, and summer has arrived. It's a little crowded, but there's enough to do in London for everyone. Also, check the Best Time to Visit the UK.
Attractions and Things To Do in London
London offers a wide variety of attractions and things to do for visitors. Some of the top attractions and activities in London include:
Buckingham Palace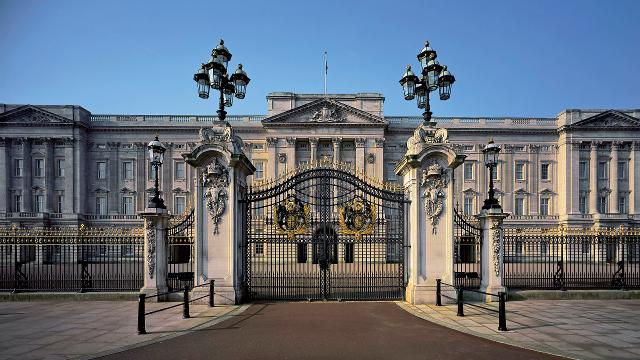 Buckingham Palace, one of Britain's most iconic buildings, is also the site of London's most popular pomp and ceremony: the Changing of the Guard.
This colorful display of precision marching and music, which draws crowds every day at 11:30 a.m., also takes place at St. James's Palace. You can then follow the band along The Mall as they march between sites, which is one of the best free things to do in London.
Visitors can purchase tickets for tours of the State Rooms, the Queen's Gallery, and the Royal Mews while the King is away at the Royal Family's summer residence in Balmoral Castle, Scotland.
The Tower of London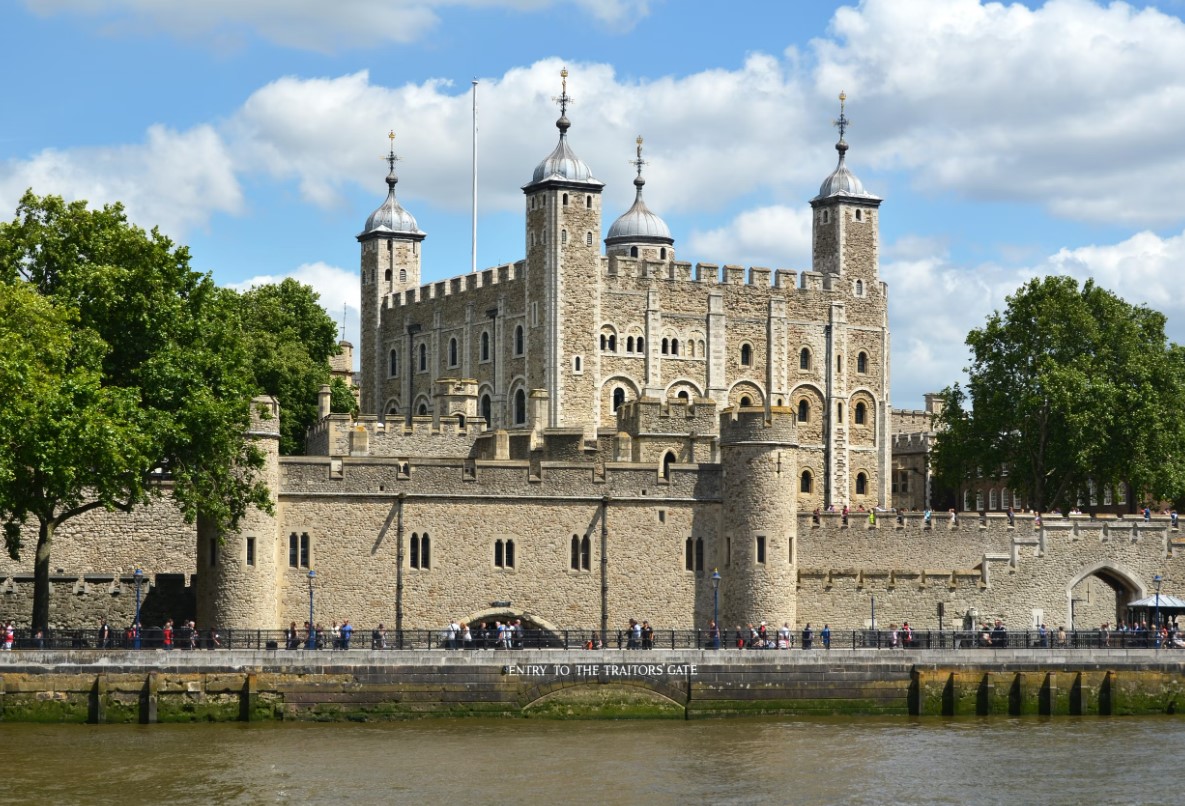 The Tower of London is a majestic fortress that has stood in the heart of the city for over 900 years. It is a marvel of medieval architecture and a symbol of London's rich and fascinating history. The tower is made up of several buildings, including the famous White Tower, which was built in the 11th century and is the oldest part of the fortress. 
Royal Armouries at the Tower of London is a fascinating and comprehensive collection of arms and armor that offers visitors a glimpse into the history of warfare and the artistry of armorers and weaponsmiths throughout the ages. The collection includes weapons and armor used by kings, queens, knights, and soldiers for over 1000 years of history.
Whether you're a history buff or simply a lover of architecture and design, the Tower of London is a must-see destination that will leave you awestruck and inspired.
Tower Bridge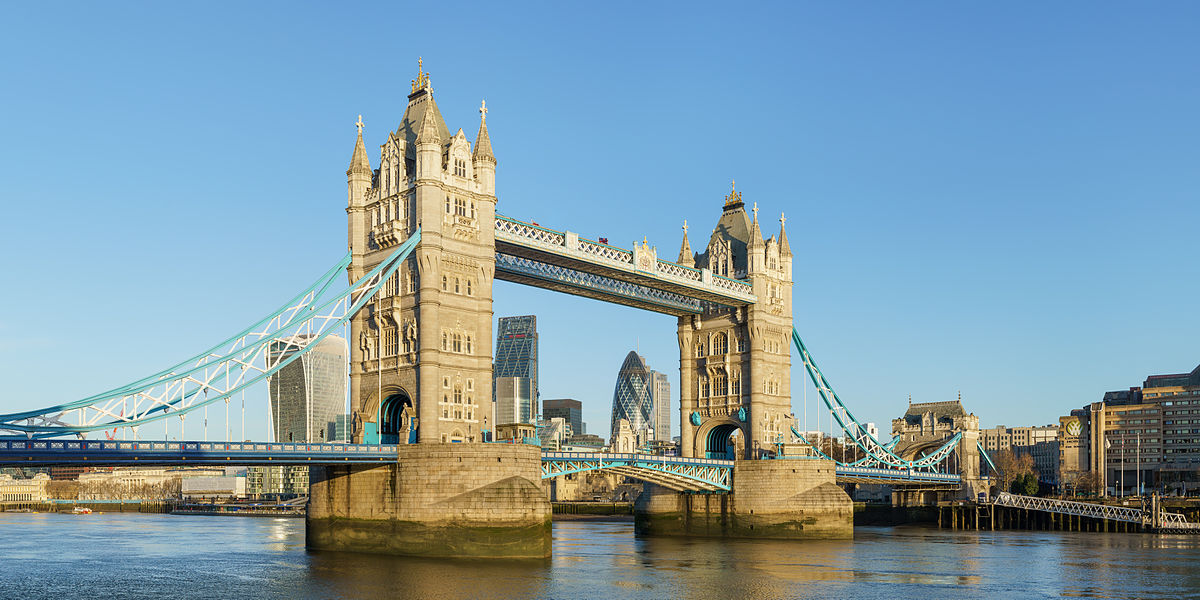 At over 800 feet long, the bridge is an impressive feat of engineering, with two towering stone pillars that support a suspension bridge. The bridge's distinctive blue and white color scheme is instantly recognizable and adds to its charm and elegance.
The Tower Bridge is often mistakenly called the London Bridge. The actual London Bridge is a plain-looking structure that spans the River Thames
Visitors to Tower Bridge can also explore the bridge's interior, which includes an exhibition that showcases the bridge's history and construction. The exhibition features interactive displays, historic photos, and artifacts that bring the bridge's story to life.=
One of the most exciting parts of the visit is the opportunity to climb to the top of the bridge's towers and take in the breathtaking views of the city. From this vantage point, you can see landmarks like the Tower of London, the Shard, and the London Eye and gain a new perspective on this vibrant city.
Official site: www.towerbridge.org.uk
Westminster Abbey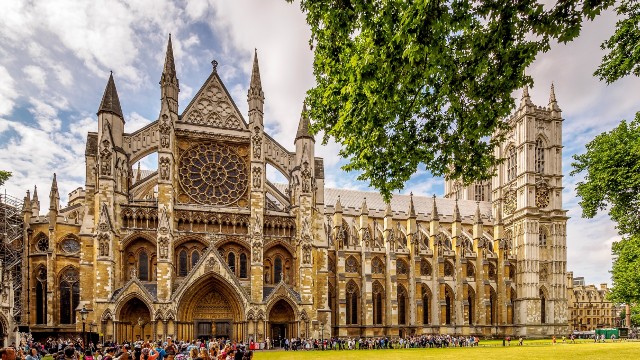 Westminster Abbey is a magnificent Gothic-style church located in the heart of London, England. Upon entering the abbey, visitors are immediately struck by the sheer grandeur of the space. The soaring ceilings, stained glass windows, and ornate decorations create a sense of awe and reverence. The space is both imposing and welcoming, making it the perfect setting for royal weddings, coronations, and other important events.
The intricate details of the abbey are a testament to the skill and craftsmanship of the builders and artists who worked on it. Every inch of the space is adorned with exquisite carvings, sculptures, and decorations. From the intricate stone tracery of the windows to the delicate carvings of the choir stalls, every detail is a work of art.
The abbey is also home to the final resting place of many of Britain's most famous and influential figures. From poets and scientists to kings and queens, the abbey is a virtual who's who of British history. The tombs and memorials are a powerful reminder of the country's rich cultural heritage and the people who helped shape it.
Big Ben and the Houses of Parliament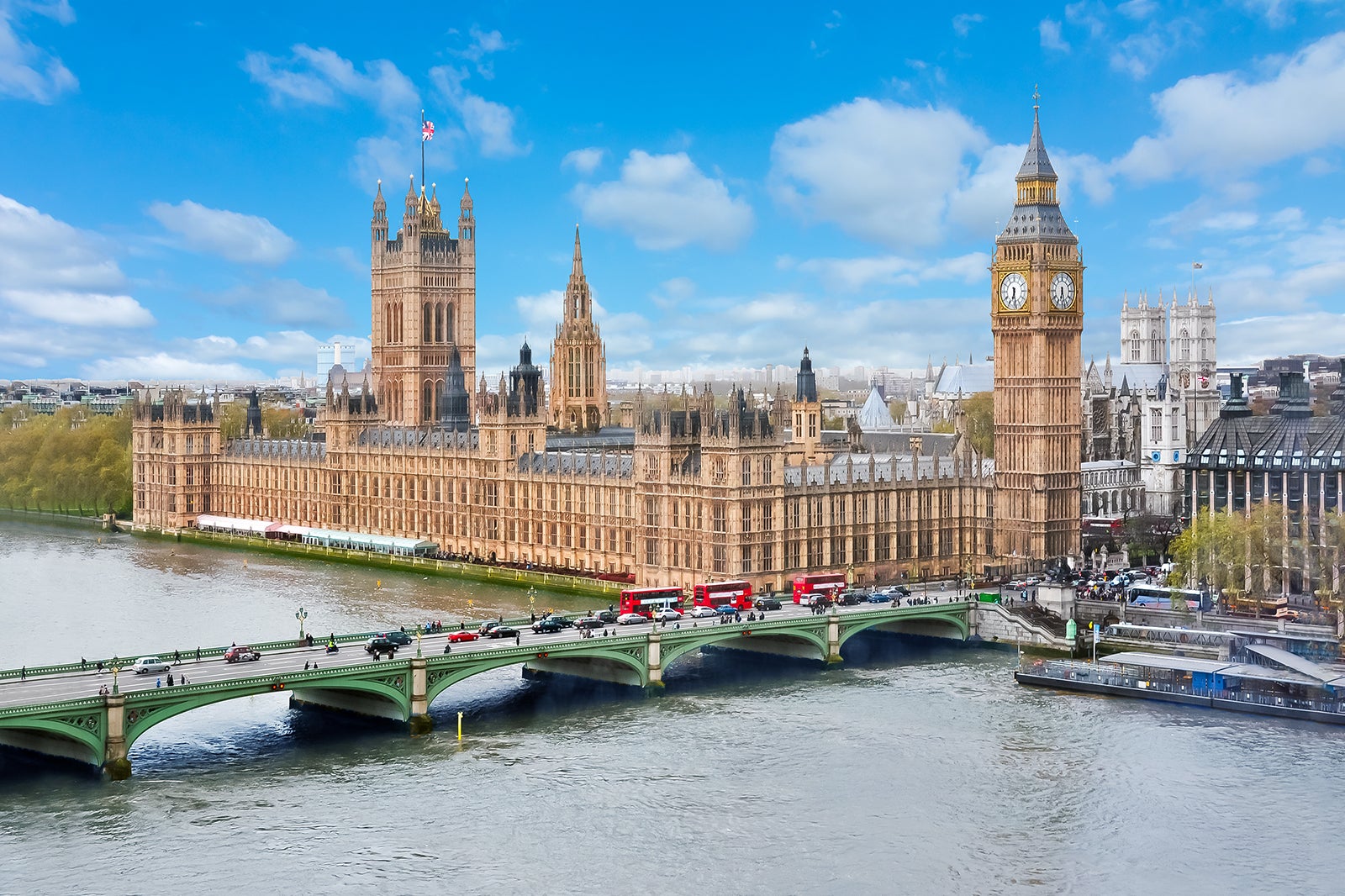 Big Ben and the Houses of Parliament, also known as the Palace of Westminster, are iconic landmarks of London that embody the grandeur and power of the British government. The intricate Gothic architecture and the clock tower's imposing presence give visitors a sense of the majesty and history of this stunning building.
The clock tower, known as Big Ben, stands tall and proud over the city, with its famous bell ringing out the time every hour. The tower's striking design, featuring four clock faces, is a testament to the skill and ingenuity of the builders who created it. Its chimes have become a cherished sound of London, a symbol of the city's enduring strength and resilience.
The Palace of Westminster has been the center of British political life for over 900 years, and its history is reflected in the building's grandeur and elegance. From the House of Commons to the House of Lords, every inch of the building exudes power and influence, reminding visitors of the country's long and illustrious history.
Official site:  www.parliament.uk/bigben
National Gallery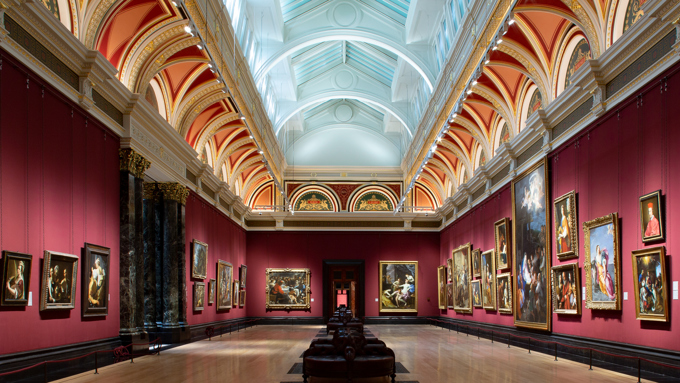 The National Gallery in London is a cultural treasure trove, a place where visitors can explore some of the world's most celebrated works of art. The gallery's vast collection of paintings, sculptures, and other works of art span over 500 years of art history, from the Renaissance to the modern day.
The collection features works by some of the greatest artists of all time, including Leonardo da Vinci, Vincent van Gogh, and Claude Monet. The galleries are organized thematically, with rooms dedicated to specific periods, styles, or artists. This allows visitors to explore the collection in a logical and informative way, gaining a deeper understanding of the works on display.
Official site: www.nationalgallery.org.uk
British Museum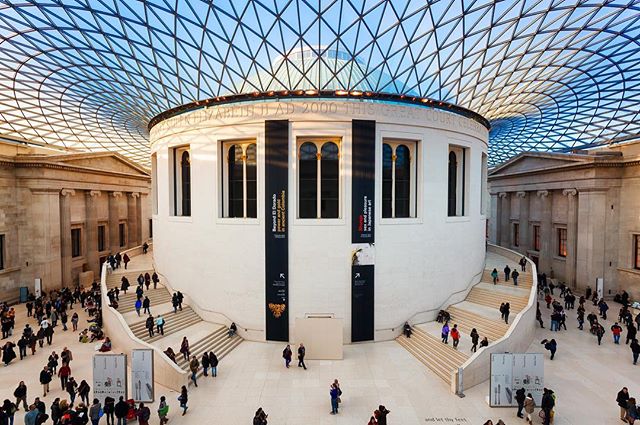 The British Museum in London is a place where visitors can learn about some of the world's most famous historical artifacts. The museum is an architectural marvel, with its imposing neo-classical façade and stunning Great Court.
Upon entering the museum, visitors are immediately transported through time and space, with galleries dedicated to ancient civilizations from around the world. The collection is vast and diverse, with artifacts spanning thousands of years of human history. From the Rosetta Stone to the Elgin Marbles, the museum's treasures are truly breathtaking.
One of the most impressive features of the museum is its commitment to showcasing objects from all corners of the globe. From the ancient cultures of Asia and the Americas to the great empires of Europe and Africa, the museum's collection is a celebration of the diversity and richness of human history.
Madame Tussauds London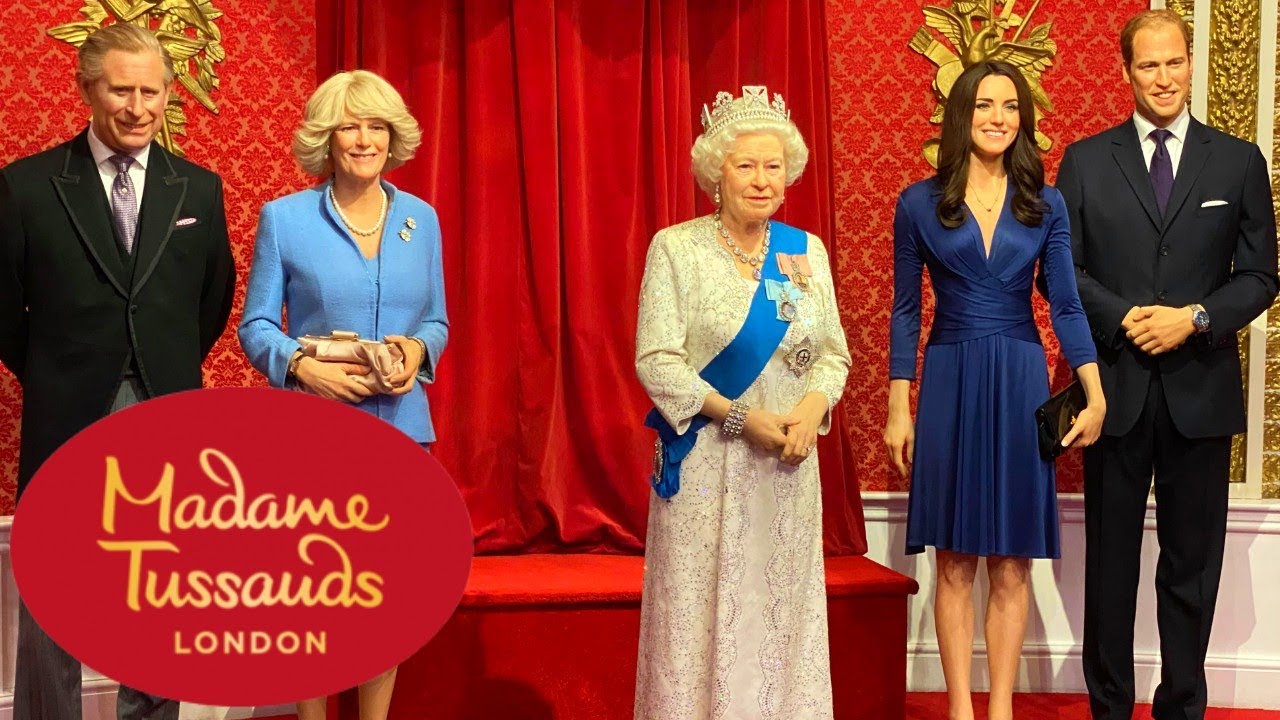 Madame Tussauds London is a mesmerizing wonderland of wax, where the past and present collide in an extraordinary celebration of popular culture and history. As you wander through the hallowed halls of this iconic attraction, you will encounter an awe-inspiring array of lifelike wax figures crafted with incredible skill and attention to detail.
From world leaders and sporting heroes to Hollywood stars and music legends, Madame Tussauds London has something to delight everyone. Marvel at the intricate craftsmanship of each figure, from the subtle nuances of their expressions to the intricate details of their costumes and accessories.
With its unparalleled blend of artistry, entertainment, and education, Madame Tussauds London is a must-visit destination for anyone who loves pop culture, history, or just good old-fashioned fun. So come on in and experience the magic for yourself – you won't be disappointed!
The London Eye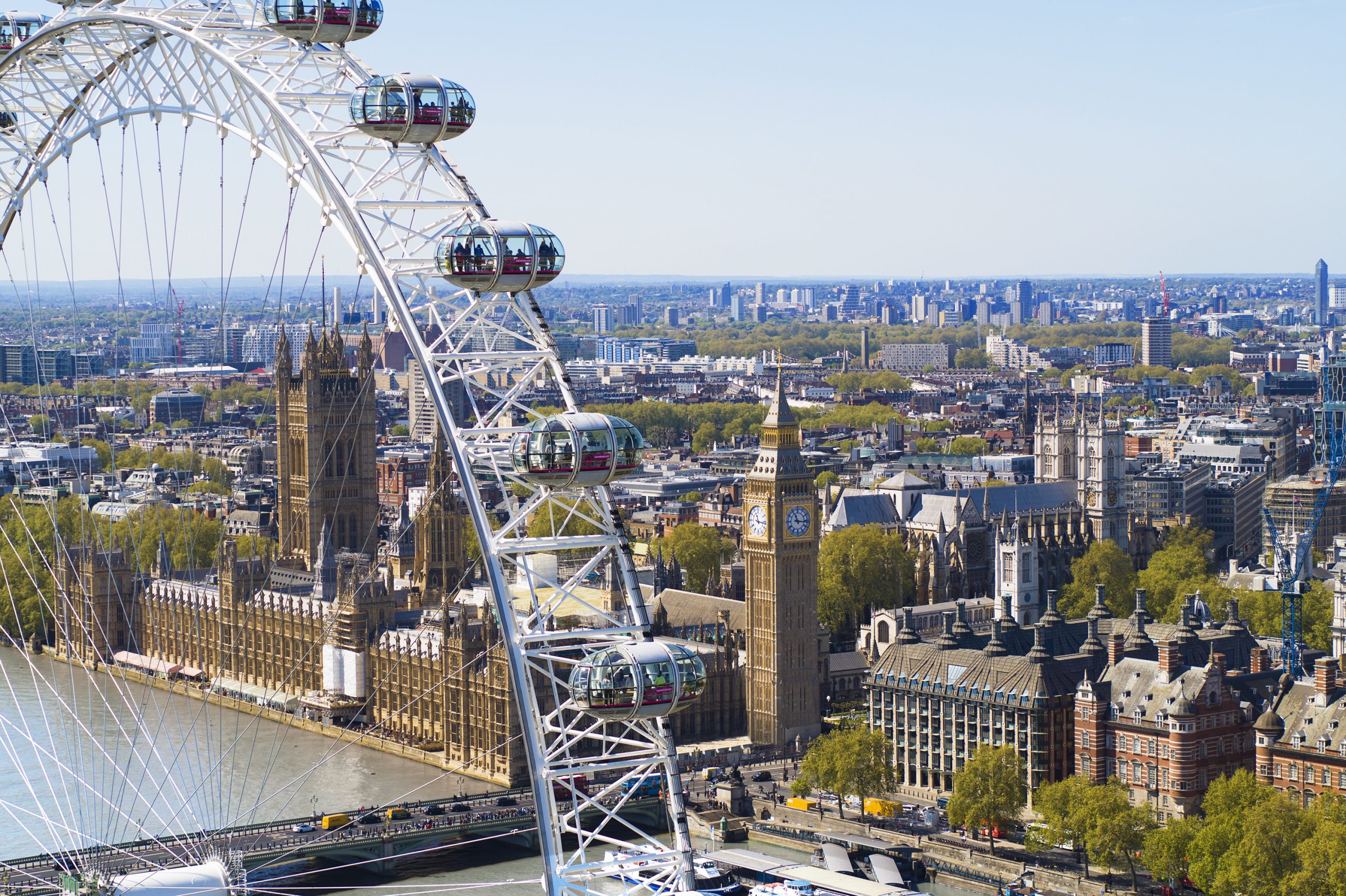 The London Eye is a breathtaking feat of engineering that towers above the city skyline, offering unparalleled views of London's most iconic landmarks. This giant Ferris wheel, standing at a towering 135 meters high, is a true wonder of the modern world.
The London Eye is the largest Ferris wheel in Europe
As you climb aboard one of the London Eye's spacious capsules, you'll be whisked away on a serene and majestic journey, gently soaring above the bustling city below. 
So step aboard the London Eye and prepare to be transported to new heights of wonder and awe. Whether you're a first-time visitor to London or a seasoned traveler, this iconic attraction is an experience you won't soon forget.
IFS Cloud Cable Car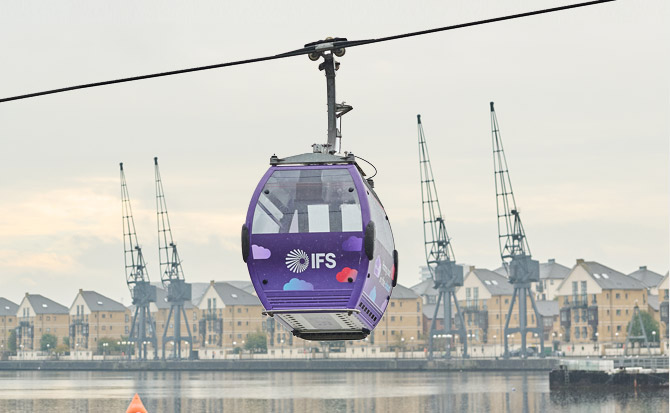 Kayaking on the Thames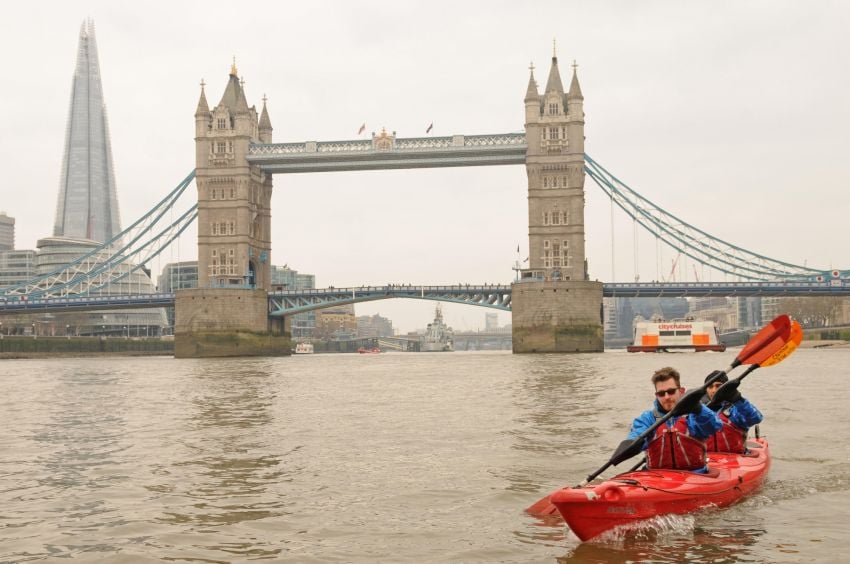 Victoria and Albert Museum
Natural History Museum

Piccadilly Circus and Trafalgar Square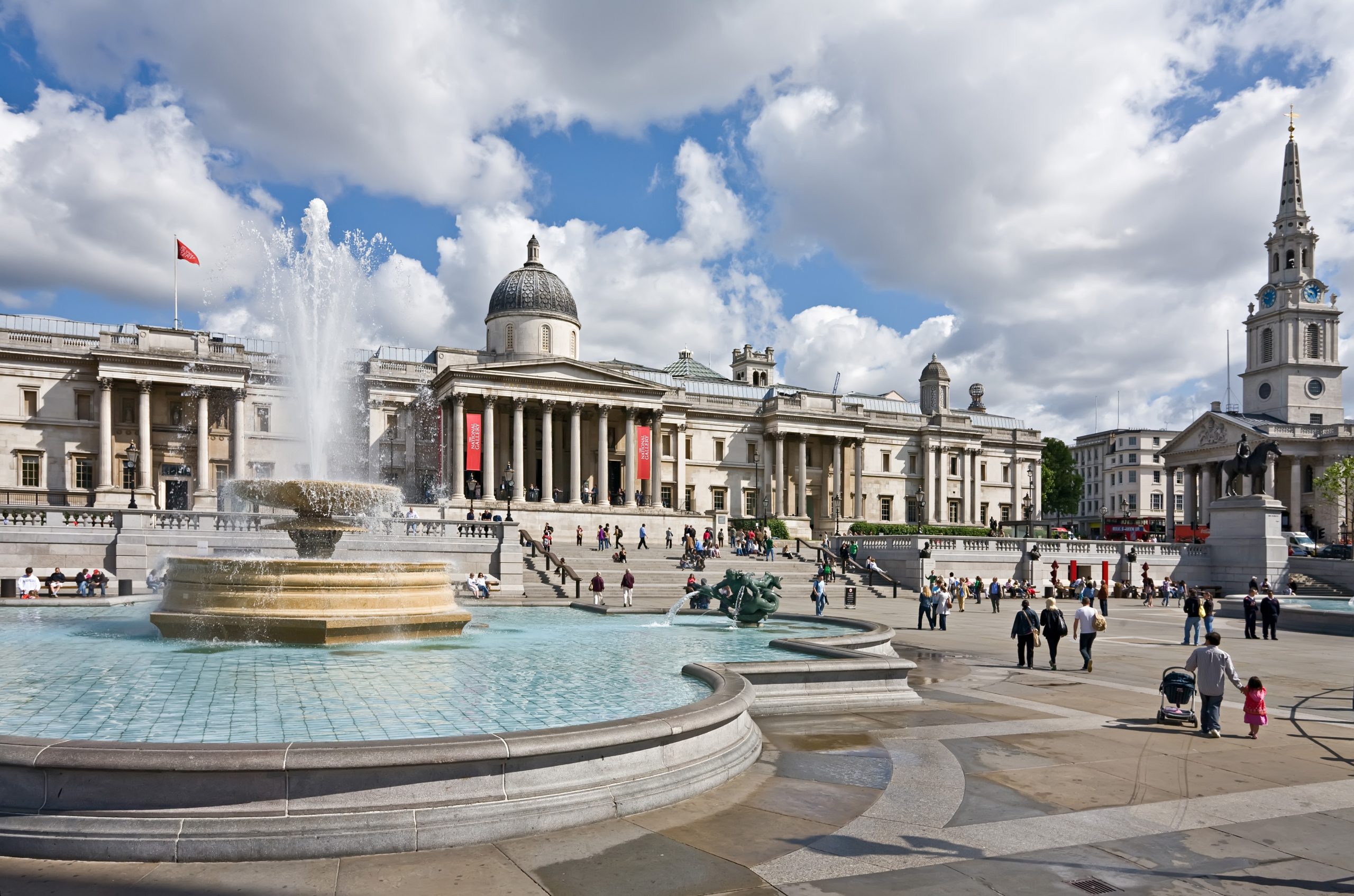 The Shard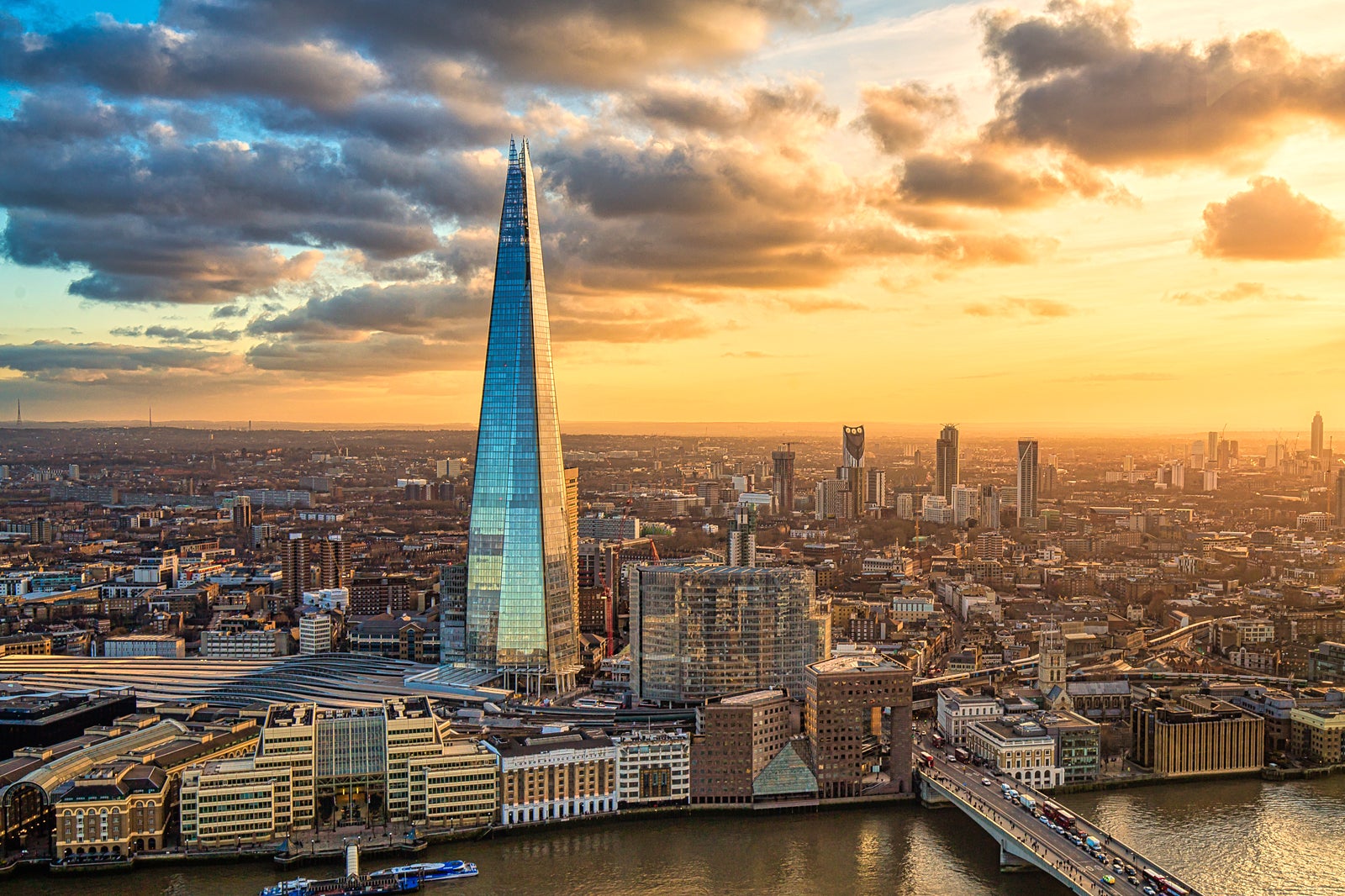 Churchill War Rooms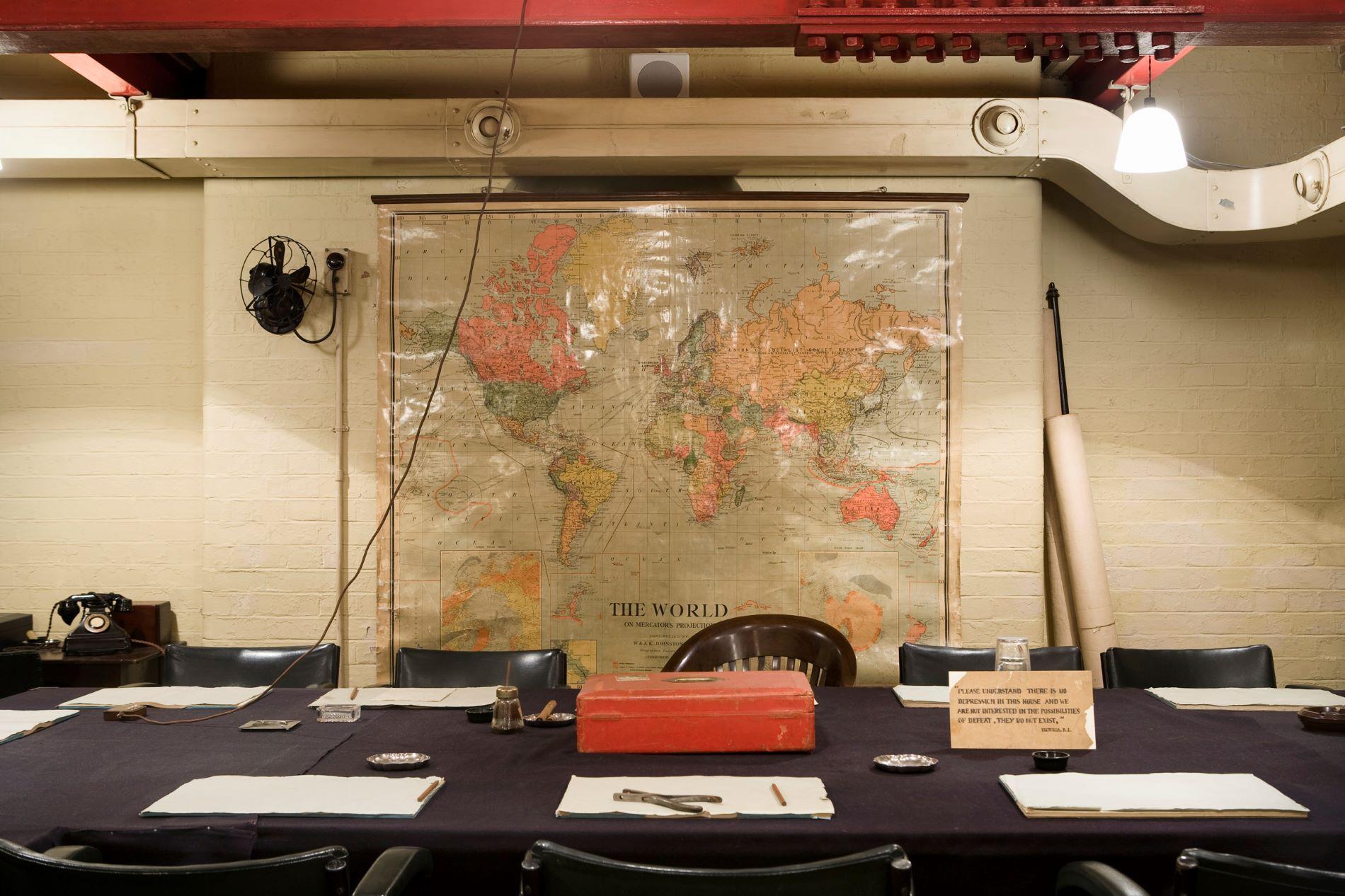 Hyde Park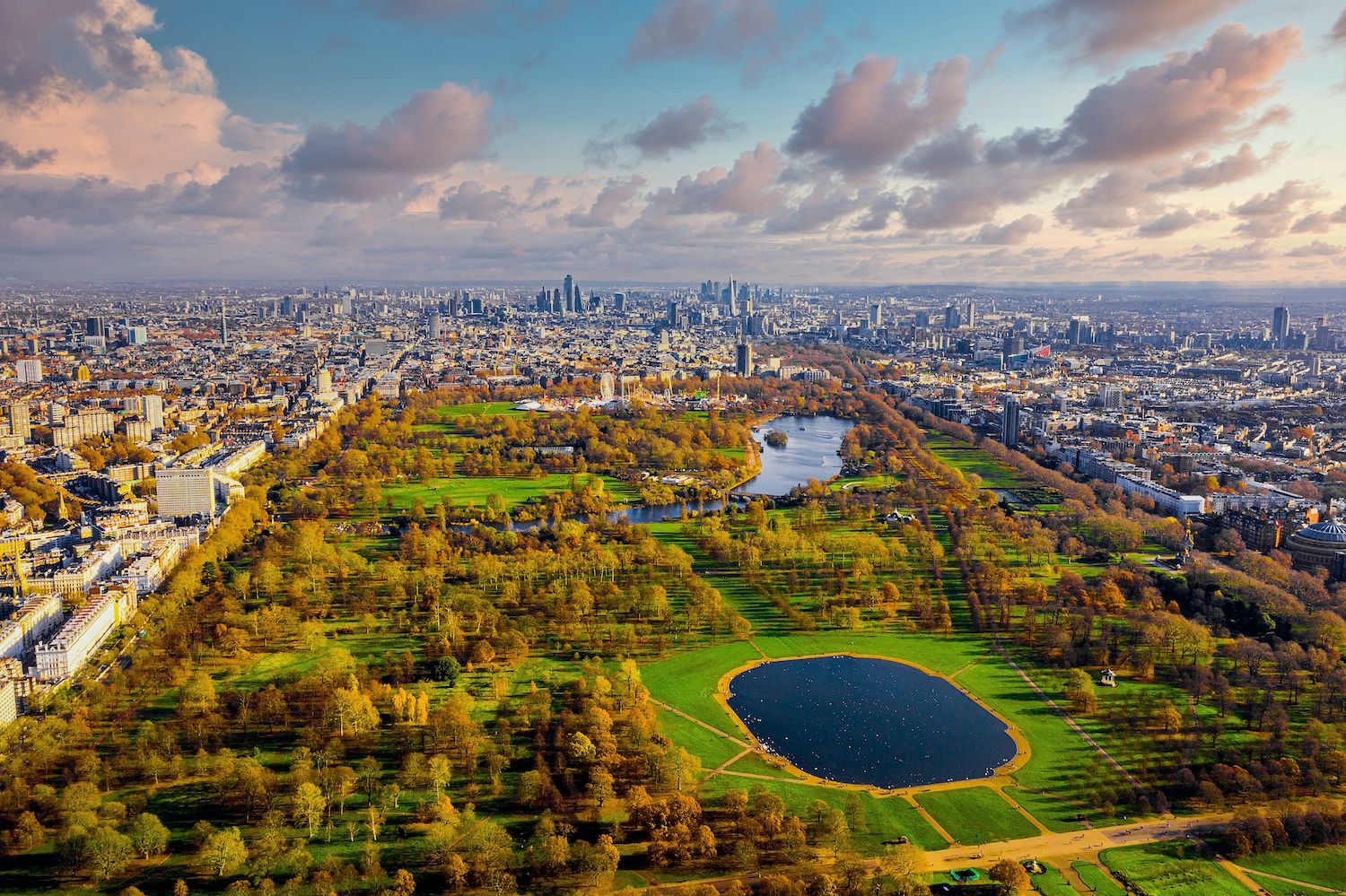 St. Paul's Cathedral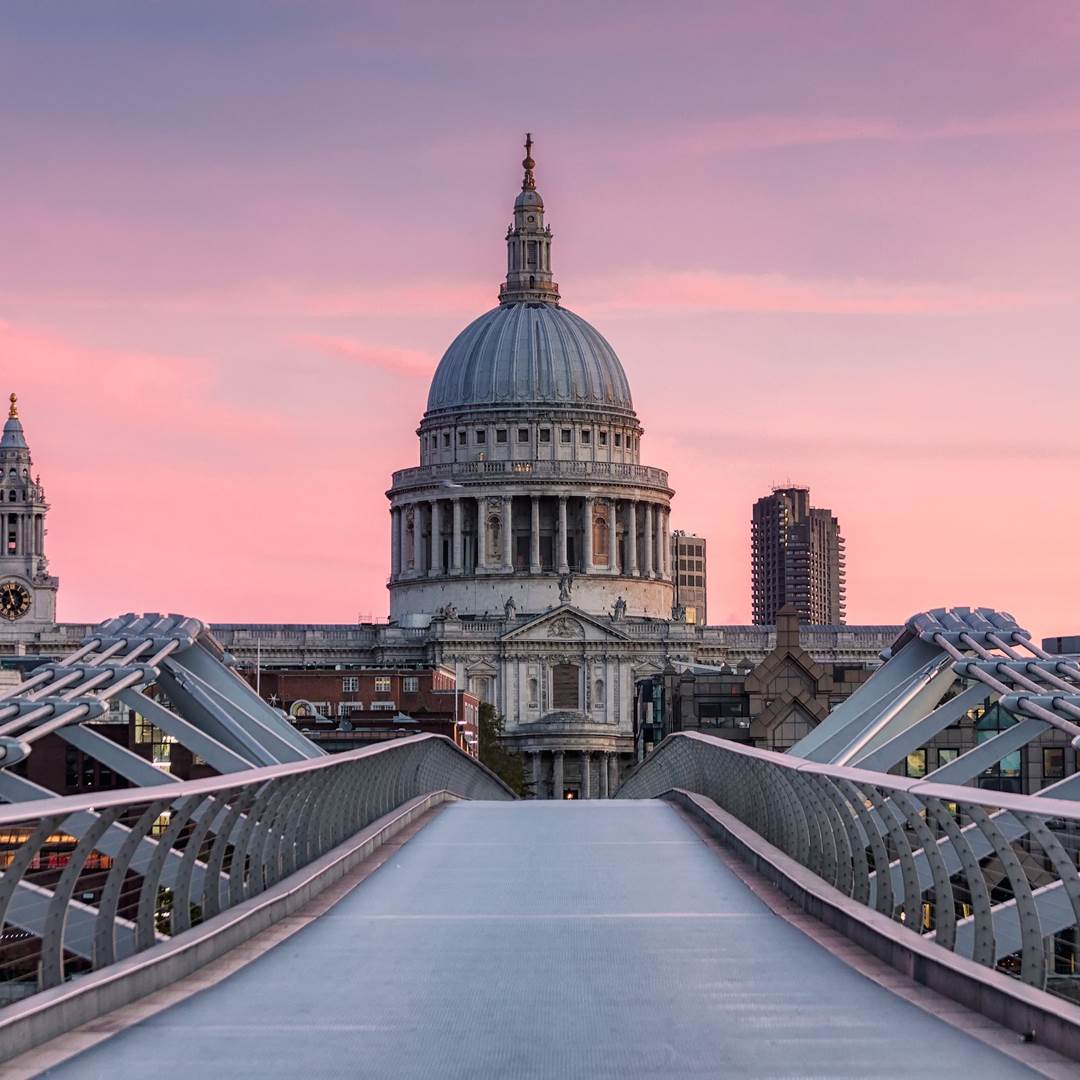 Kensington Palace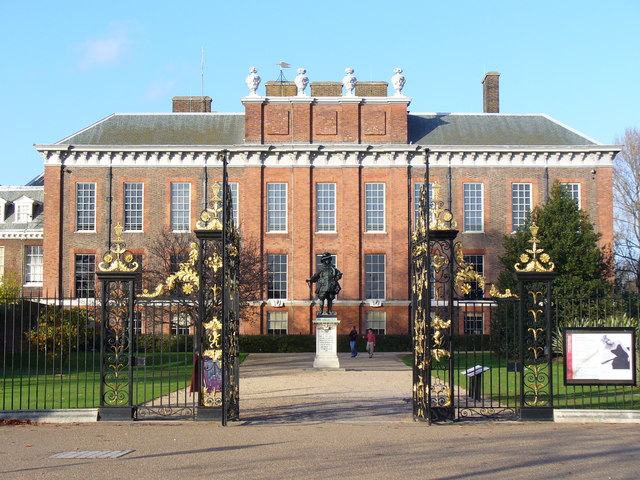 Cuisine in London
London's food is a mash-up of several ethnicities, reflecting the city's varied people and vivid past. Visitors visiting London may indulge in a broad variety of exotic cuisines in addition to renowned traditional British delicacies like fish and chips and bangers and mash. London offers a wide variety of cuisine, from traditional pub meals to Michelin-starred establishments. 
Below are some of the most famous traditional foods in London.
Full English Breakfast
Full English breakfast in London is a hearty and satisfying meal that's become a cherished tradition in the UK's capital city. At its heart, a Full English breakfast typically includes bacon, eggs, sausages, baked beans, mushrooms, grilled tomatoes, and black pudding. But variations abound, with different regions and restaurants adding their unique twists to the dish.
Bangers and Mash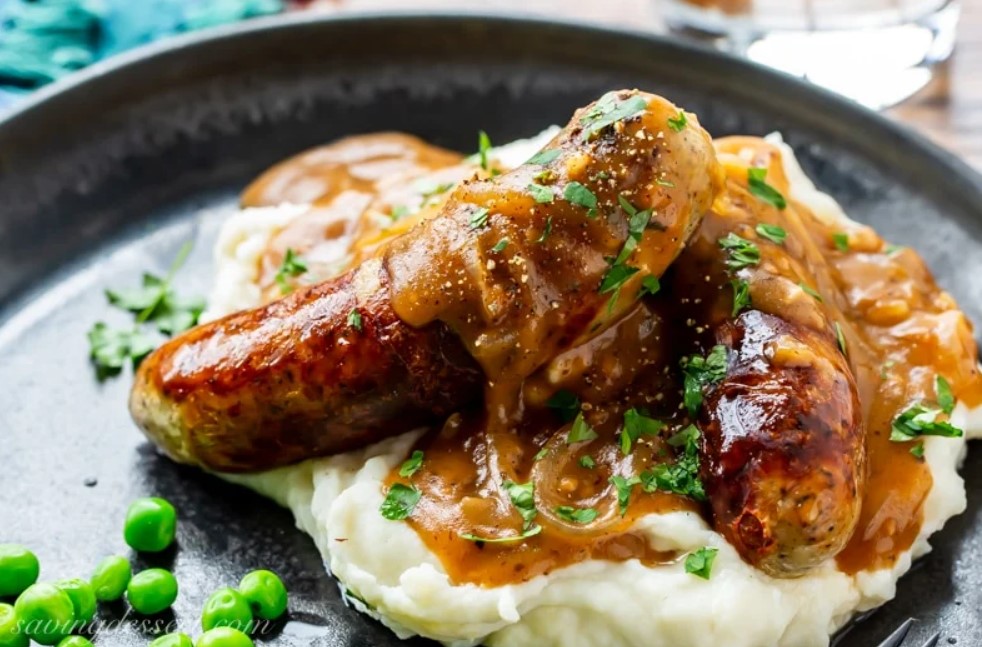 Bangers and Mash is a quintessentially British dish that's beloved by Londoners and visitors alike. This hearty meal is a celebration of comfort food at its finest, combining flavorful sausages with creamy mashed potatoes and rich gravy to create a dish that's both satisfying and delicious.
At its core, Bangers and Mash is a simple meal made with high-quality ingredients. The sausages, or "bangers," are typically made from a blend of pork and seasoning, while the mashed potatoes are made with butter, cream, and a touch of seasoning to create a silky and creamy texture. And with modern twists and variations on the classic dish, Bangers and Mash continue to evolve and inspire, bringing new and exciting flavors to a timeless favorite.
Boiled Eggs and Soldiers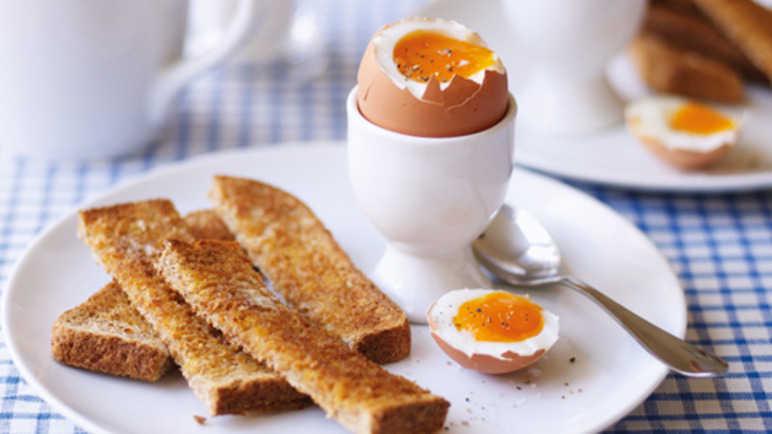 Boiled eggs and soldiers are other common breakfast item in London. The egg should be soft-boiled so that the yolk is nice and runny, ready to dip your soldiers in (thin strips of buttered toast). This is a dish that reminds childhood and is a breakfast table favorite.
This traditional British comfort food is also suitable for lunch or as a light tea (dinner). The eggs should be served in their shells in an egg cup, and the fun part is cracking the top off. When ordering boiled eggs and soldiers at a restaurant, the eggs will almost certainly come without the shell.
Smoked Kippers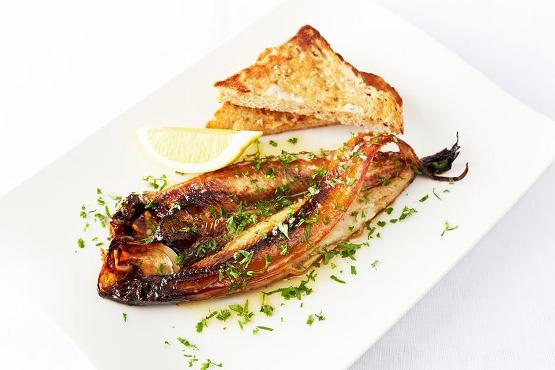 A smoked kipper is a butterfly-cut herring fish that has been salted and smoked over smoldering wood chips. It's traditionally eaten for breakfast but also good for dinner or lunch. After smoking, the fish turns red, known as a red herring.
Chicken Tikka Masala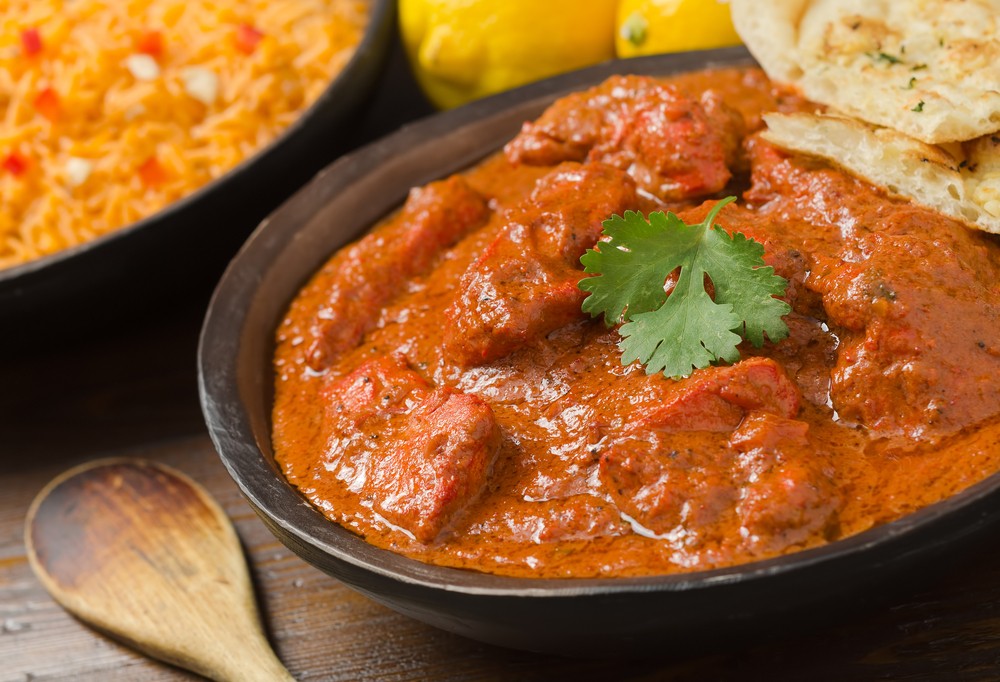 Although curry may not appear to be a typical London food, this South Asian staple has been enjoyed in the capital since the 1960s. The dish chicken tikka masala is made with boneless chicken breast pieces and a creamy tomato, yogurt, and coriander (cilantro) sauce.
Its origins can be traced back to Bangladeshi immigrants in the United Kingdom, and the dish is popular in Indian and Bangladeshi restaurants across the country.
Fish and Chips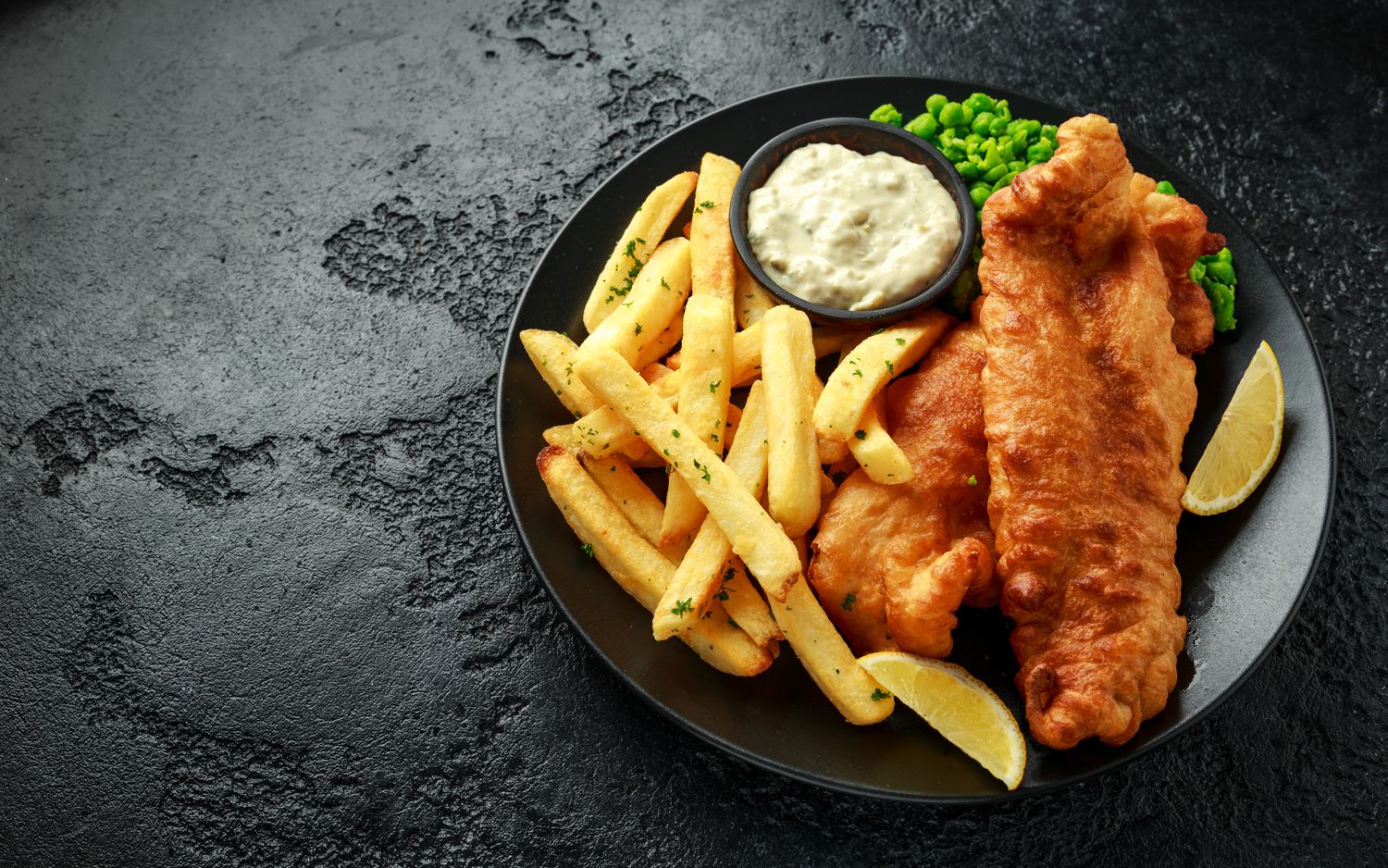 Fish and chips are a popular dish in London and throughout the United Kingdom. This popular Friday night dinner consists of battered fish (usually cod or haddock) and thick-cut chipped potatoes.
The best batter is made with beer rather than water and is crunchy to the bite. Deep frying causes the chips to be thick, crispy on the outside, and soft on the inside.
Tartare sauce for the fish, salt, vinegar for the chips, and mushy peas with curry sauce are popular side dishes.
Beef Wellington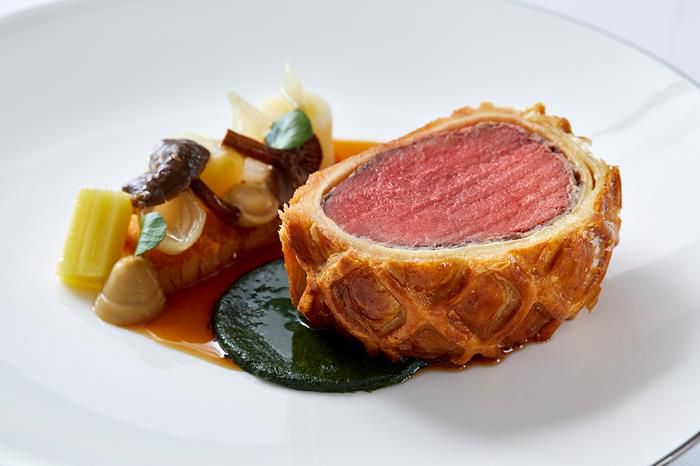 Beef Wellington is a staple of British fine dining, featuring a hearty fillet wrapped in puff pastry for an unforgettable taste. This is an elevated dish that requires a skilled chef to execute properly, so expect to pay a premium when ordering it in one of London's fine-dining establishments.
While the beef version is the most common, there are some variations that use proteins other than beef, such as sausage and salmon. Vegetarian versions with beets and mushrooms, among other ingredients, are also available. This item is typically found in more upscale restaurants.
Afternoon Tea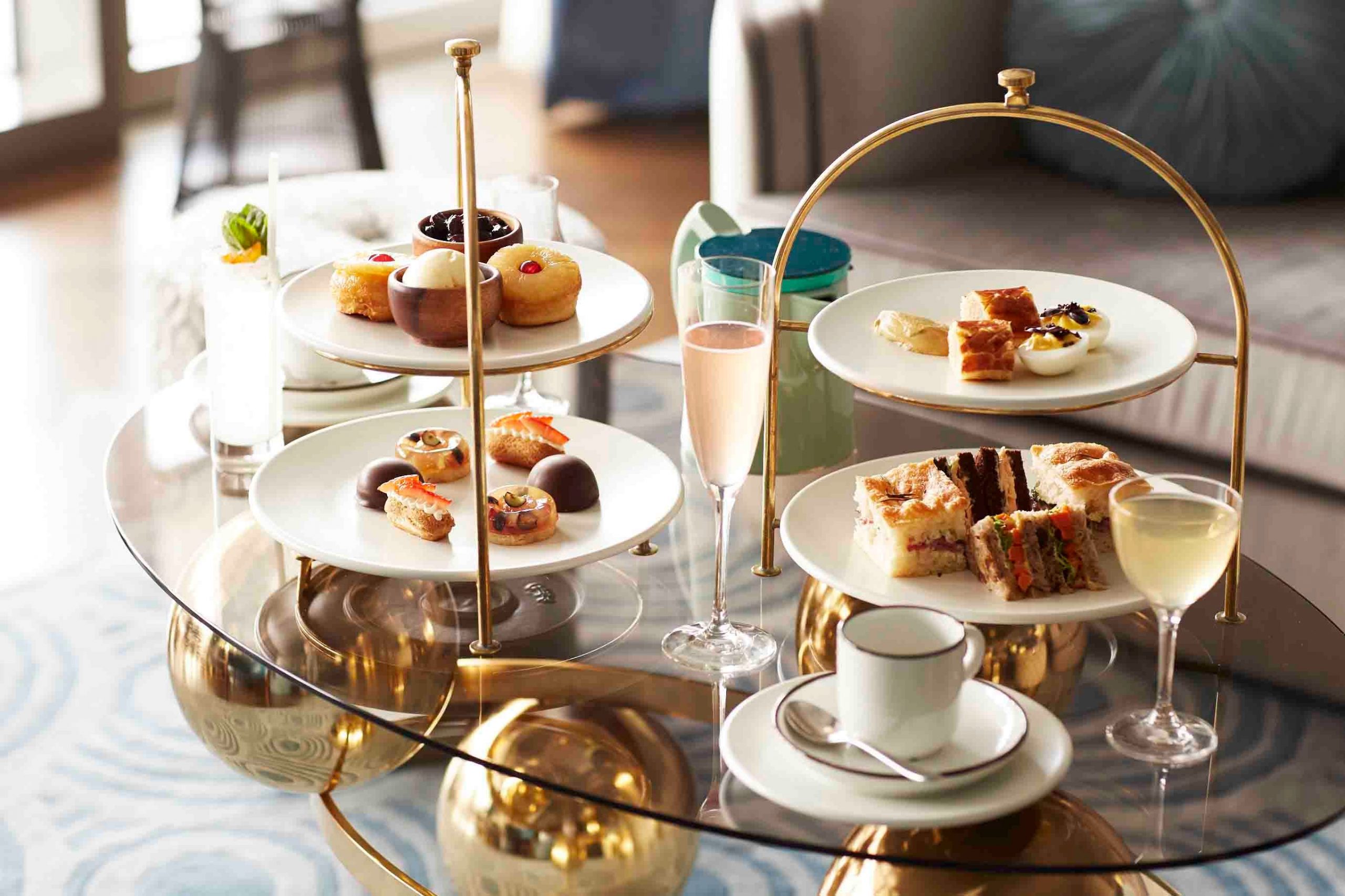 Afternoon tea is more of a meal than a drink, as it effectively functions as an umbrella term for all kinds of meals you can enjoy in the mid-afternoon. This mealtime can include a variety of foods, but the most common are sweet pastries and bread.
As you might expect, tea plays a significant role in this meal, hence the name. During the meal, you can drink whatever tea you want, but most people choose a tea that complements the biscuits they're eating. This is available in almost every cafe and restaurant in London.
Sticky Toffee Pudding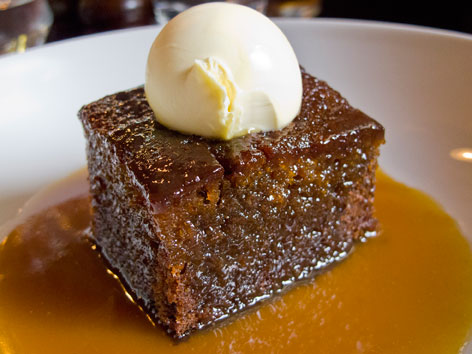 Sticky toffee pudding is a popular North West England dessert that consists of chopped dates in a moist sponge cake topped with toffee sauce. It's usually accompanied by custard or ice cream, with vanilla being the most popular flavor.
Places to Eat and Drink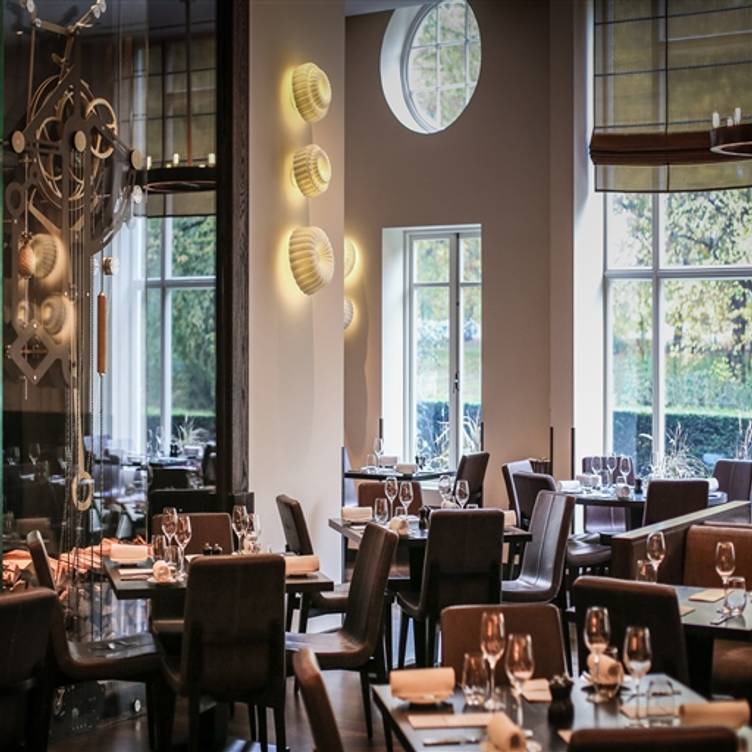 Restaurants and Cafes
Thames dinner cruises
Thames dinner cruises are a popular way to enjoy a meal while taking in the sights of London from the river. Here are some options for Thames dinner cruises in London:
City Cruises London Dinner Cruise

City Cruises Thames Jazz Dinner Cruise

Bateaux London Gold Dinner Cruise

Bateaux London Platinum Dinner Cruise

City Cruises Evening Cruise
Nightlife in London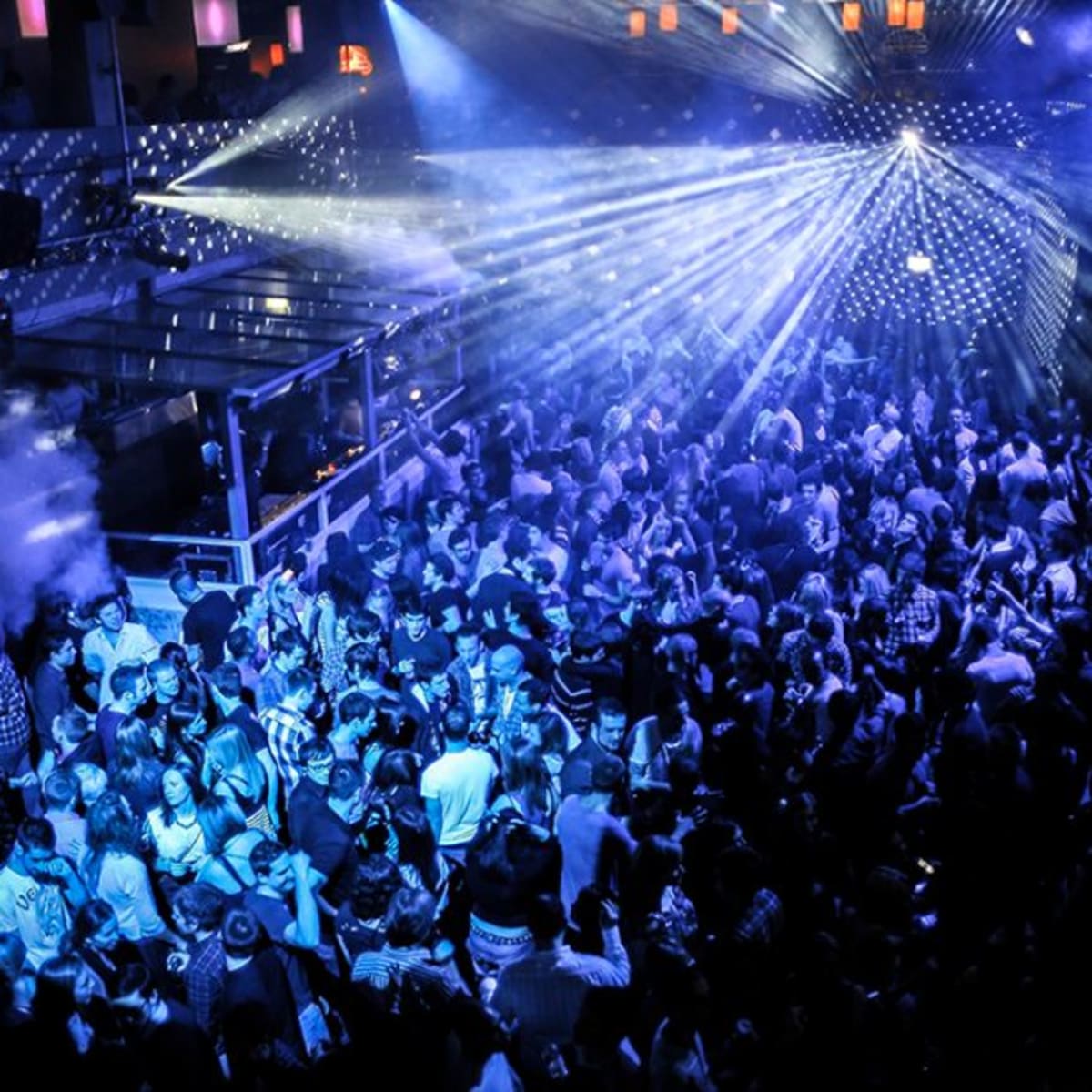 London's nightlife culture is bustling and diversified with options for every taste and budget. The best activities for a good night out in London include the following:
Clubs
Karaoke
Comedy Shows
London is home to some of the funniest comedians in the world, and you can catch them live at venues like 
Casinos
Stay in London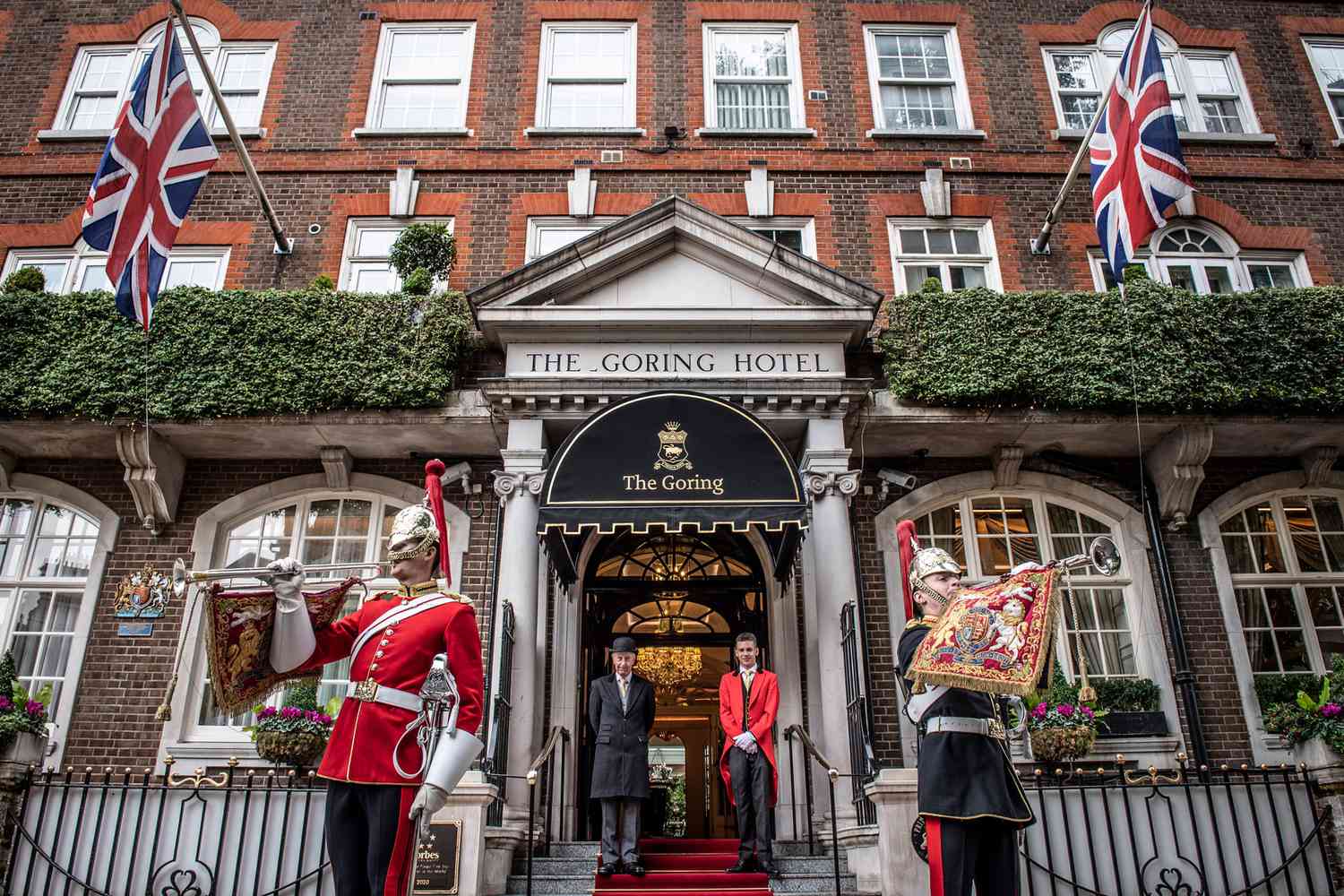 London offers a wide range of accommodation options to suit different budgets and preferences. Here are some options for staying in London:
Hotels
Hostels
London City details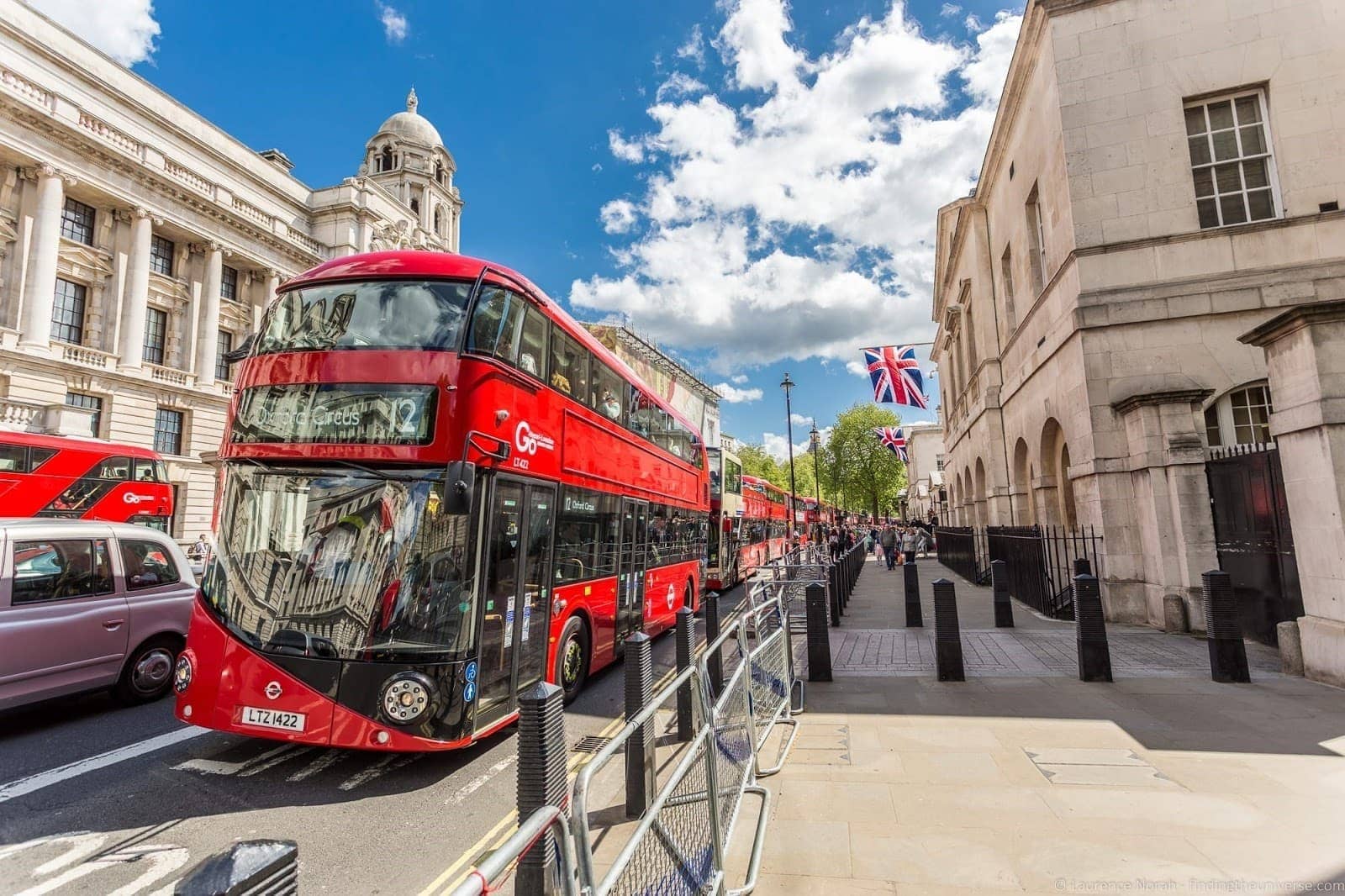 Map
The map is available through this link
Getting Around London
London's comprehensive public transportation system makes it easy to get around the city. Here are some of the best ways to get around London:
Tube – The London Underground, or Tube, is a fast and efficient way to travel around London. It operates from early morning until late at night and has 11 different lines covering the city.

Bus – London has an extensive bus network covering all city parts. It's a slower option than the Tube, but it's a good way to see the city and travels short distances.

Train – London has several train stations that connect to other parts of the UK. The main stations are King's Cross, St Pancras, Paddington, Victoria, Liverpool Street, and Euston.

Overground – The Overground is a suburban rail network that operates in and around London. It's a good option for traveling to areas not covered by the Tube.

Taxi – London's iconic black cabs are a convenient way to get around the city but can be expensive. Uber and other ride-hailing services are also available in London.

Bike – London has a bike-sharing scheme called Santander Cycles, which allows you to rent a bike and cycle around the city. There are also many cycle routes and bike lanes in London.

Walking – London is a walkable city; walking is a great way to explore the city's many neighborhoods and attractions. Many of the city's landmarks are within walking distance of each other.
The London Underground, or the Tube, is the oldest metro system in the world and carries over 5 million passengers every day
Apps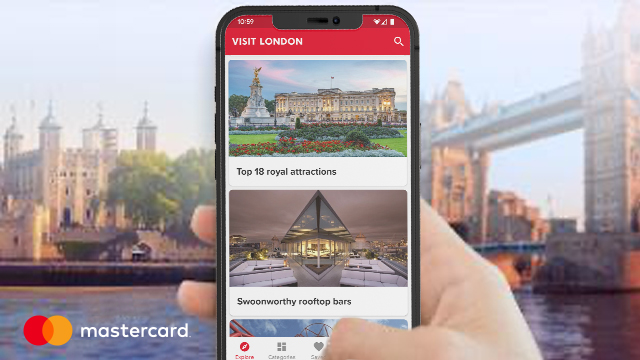 Visit London app – official city guide and offline maps

TfL Oyster app and TfL Go

AccessAble app

Citymapper London app

Santander Cycles app

London Architecture Guide app

Uber Boat by Thames Clippers app
Oyster Card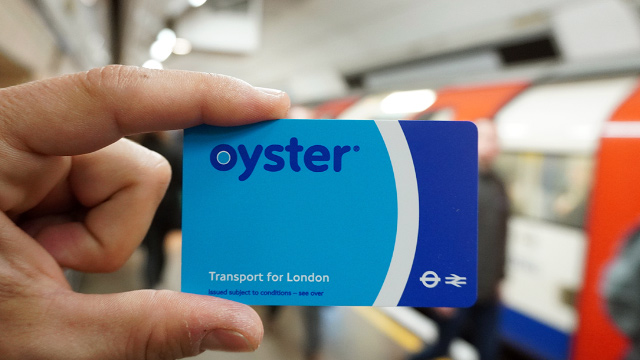 The Oyster card is a smart card used for public transportation in London, including the Tube, buses, and trains. It can be topped up with credit and offers cheaper fares and a daily cap. The card can be obtained at stations or ordered online. It's a convenient and cost-effective way to travel around London.
Traveling to London is an exciting and rewarding experience. This vibrant city has something for everyone with its rich history, diverse culture, and world-renowned attractions.
Check now for more destinations around the globe!