Visit Sweden, a captivating country known for its breathtaking landscapes and vibrant cultural heritage, offers a plethora of enchanting destinations for travelers to explore. From the untamed beauty of the rugged mountains and pristine lakes in the north to the idyllic archipelagos and dynamic cities in the south, Sweden is a treasure trove of unforgettable experiences.
In the northern part of Sweden, nature reigns supreme. Visit the majestic mountains, such as the renowned Kebnekaise, which challenges adventurous souls with its awe-inspiring peaks and hiking trails. Explore the crystal-clear lakes, like Lake Siljan and Lake Vättern, offering tranquil retreats for relaxation and water-based activities. Witness the mesmerizing Northern Lights dancing across the Arctic skies, painting a celestial spectacle that is truly out of this world.
As you venture southward in Sweden, you'll encounter charming historic towns and villages, beckoning you to step back in time. Visit Gamla Stan, the old city of Stockholm, a labyrinth of cobblestone streets and colorful buildings dating back centuries. Immerse yourself in the medieval town of Visby, a UNESCO World Heritage site, and be transported to the era of knights and legends. Explore the well-preserved wooden houses of Mora and the picturesque streets of Ystad, all while immersing yourself in Sweden's rich historical tapestry.
With its diverse and captivating offerings, visiting Sweden promises an extraordinary journey of exploration and wonder, leaving you with cherished memories of this beautiful Nordic gem.
Stockholm
The name "Venice of the North" is widely used to describe Stockholm, the capital of Sweden, due to its abundance of waterways and magnificent architecture.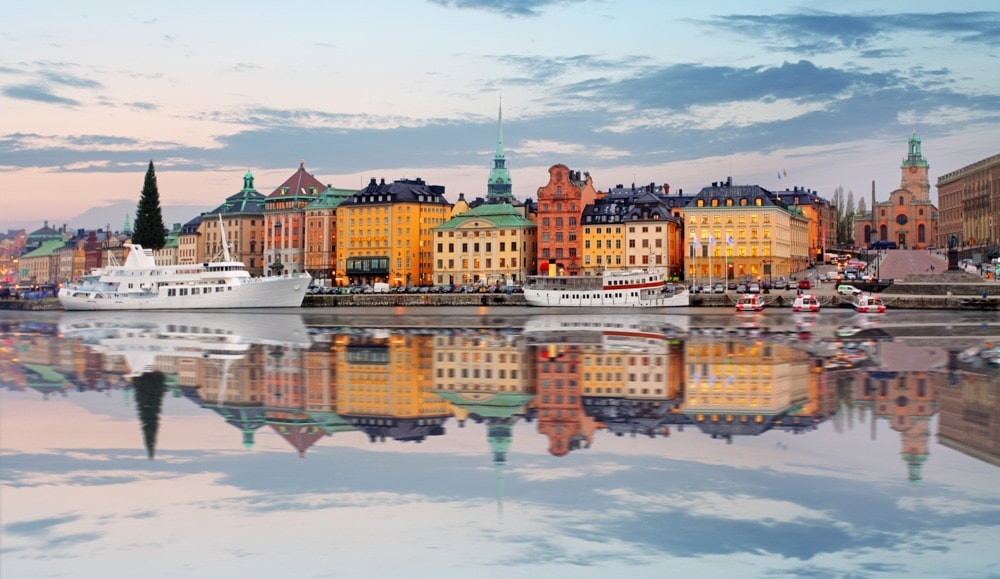 When you visit Sweden, you'll discover a city that boasts many attractions, including museums, art galleries, the Royal Palace, the Stockholm Cathedral, and other historical landmarks. The Royal Palace, in particular, serves as the official residence of the monarch of Sweden, and visitors have year-round access to explore the Royal Chapel, the Treasury, and the exquisite state residences.
Another must-see place to visit in Stockholm is the Vasa Museum, one of Scandinavia's most famous museums. This captivating museum is entirely devoted to a 17th-century ship that tragically sank on its maiden voyage but was remarkably salvaged in the 20th century.
Each island, such as Södermalm, Gamla Stan, and Djurgården, offers its unique charm and attractions as you explore the city. You can also embark on a boat tour to venture across Stockholm's several islands, or stroll through the lovely alleyways of the Old Town, adorned with charming cafes, restaurants, and stores.
During your visit to Sweden, Stockholm beckons with its rich history and cultural treasures, making it a destination that promises to leave you with cherished memories of this enchanting city.
Gotland
This big island in the Baltic Sea is popular with tourists who enjoy the beach and history. One of the many medieval churches and ruins that visitors can explore is the Gotland Museum, which is situated in a 13th-century church and offers an intriguing view of the island's history and culture.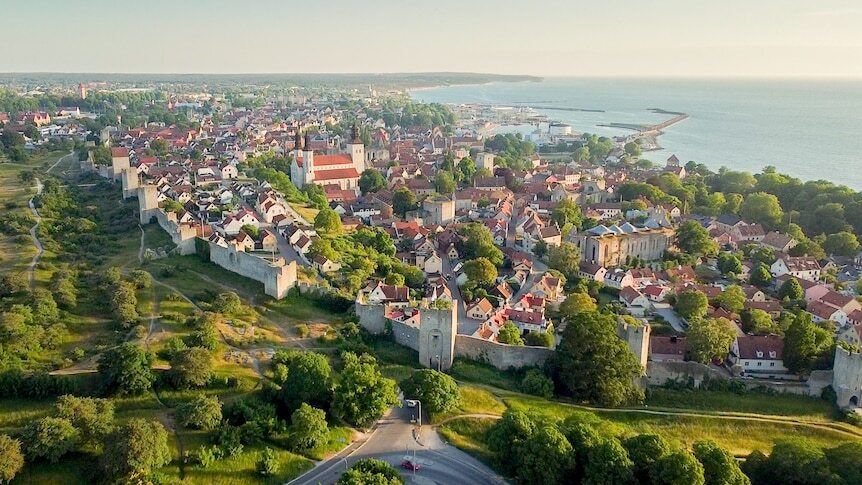 When you visit Sweden, explore the sights of Visby city wall, St. Mary's Cathedral, and St. Mary's Cathedral. Additionally, relax on the numerous sandy beaches, such as Tofta, Sudersand, or Ljugarn, where various services and activities like windsurfing, kitesurfing, and fishing await.
Don't miss the chance to visit the Gotland Ring, a medieval ring fortress offering stunning views of the island, and the Gotland Rauk, a unique rock formation found exclusively on the island. These are just two examples of the island's varied nighttime culture, which promises to enchant and delight visitors to Sweden.
With its rich historical landmarks, beautiful beaches, and unique natural formations, Gotland is a must-visit destination when you travel to Sweden. This charming island offers an array of experiences that will leave you with treasured memories of your time in this captivating country.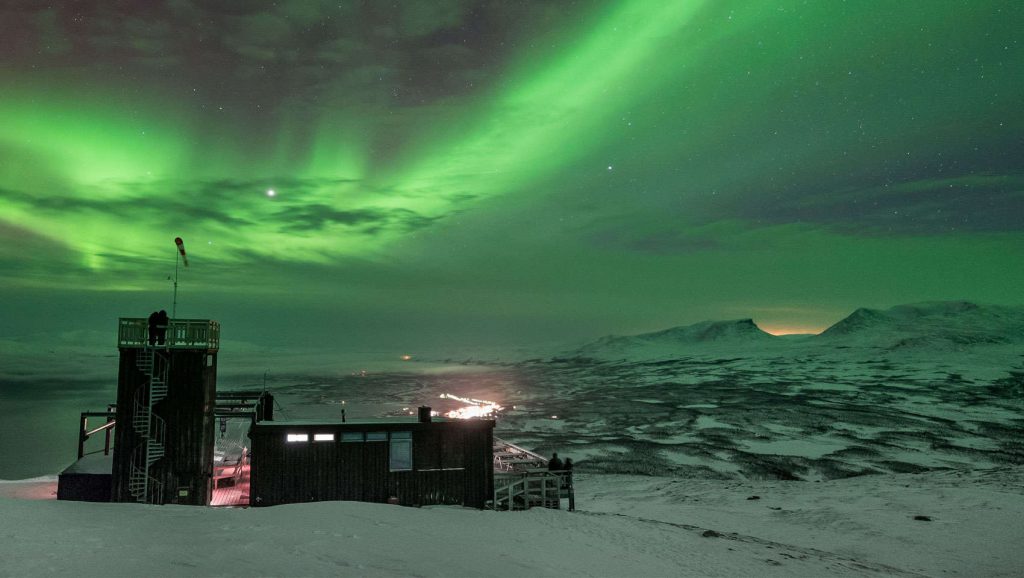 When you visit Sweden, don't miss the chance to explore Lapland, a region in the country's extreme north, renowned for its vast wilderness and stunning landscapes. Here, visitors can embark on thrilling adventures such as dog sledding, snowmobiling, and reindeer sledding, allowing them to discover the frozen beauty of national parks like Abisko, Sarek, and Stora Sjöfallet. Each park offers a range of activities and sports, including skiing, snowshoeing, and ice fishing.
For a different kind of relaxation, immerse yourself in one of the many hot springs in Lapland, such as Pajala, Rogen, or Laponia hot springs, providing soothing comfort amidst the chilly surroundings.
Moreover, Lapland is a prime location to witness the well-known Northern Lights, which are visible in winter. The municipalities of Kiruna, Jokkmokk, and Gällivare are among the best places to see this captivating natural phenomenon. Tourists can join guided tours or independently witness the Northern Lights' splendor.
With its awe-inspiring natural wonders and thrilling activities, Lapland offers a one-of-a-kind experience that will leave you with cherished memories of your visit to Sweden.
The Archipelago of Gothenburg
When you visit Sweden, explore the captivating Gothenburg archipelago in western Sweden, known for its stunning landscapes and charming island settlements. Take a boat excursion to discover the several islands, including Hönö, Vinga, and Styrsö.
Each island in the Gothenburg archipelago offers distinctive experiences and activities like hiking, fishing, and swimming. Indulge in the freshest seafood caught by regional fishermen at the numerous seafood cafés and restaurants scattered across the islands.
Head to the Gothenburg Marine Museum on the island of Styrsö for a dose of maritime history and culture. Gain insight into the city's maritime heritage in this fascinating museum.
Visitors can get a close-up view of the archipelago's splendor with several pathways and walkways. Alternatively, they can enjoy the breathtaking scenery while riding or trekking.
The Gothenburg archipelago is a treasure trove of natural beauty and delightful experiences, making it a must-visit destination when you explore Sweden. Embrace the serenity of the islands and savor the unique charm of each settlement as you create cherished memories of your trip.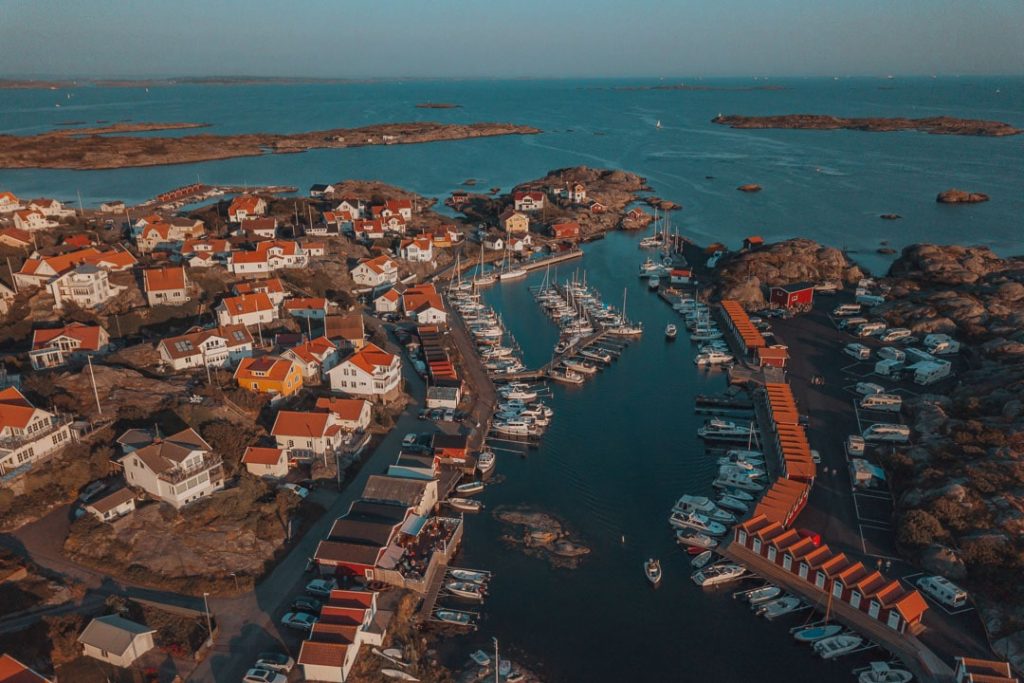 Malmö
When you visit Sweden, don't miss the opportunity to explore Malmö, the country's third-largest city, known for its vibrant and diverse culture. Immerse yourself in various artistic and cultural exhibitions at the city's numerous museums and galleries, including the Malmö Art Museum, the Malmö Museums, and the Malmö Konstmuseum.
Malmö offers many parks and gardens, such as Pildammsparken, Kungsparken, and Slottsparken, providing a serene outdoor environment for relaxation and leisure.
Indulge in a delightful gastronomic journey with the city's array of restaurants and bars, such as Malmö Street Food, Malmö Gastro, and Malmö Cocktail, offering diverse flavors and culinary experiences.
With its rich cultural offerings, beautiful parks, and vibrant dining scene, Malmö promises an unforgettable experience that will leave you with fond memories of your visit to Sweden.
The High Coast
The High Coast is a stunning area in northern Sweden known for its wild coastline and spectacular natural landscape.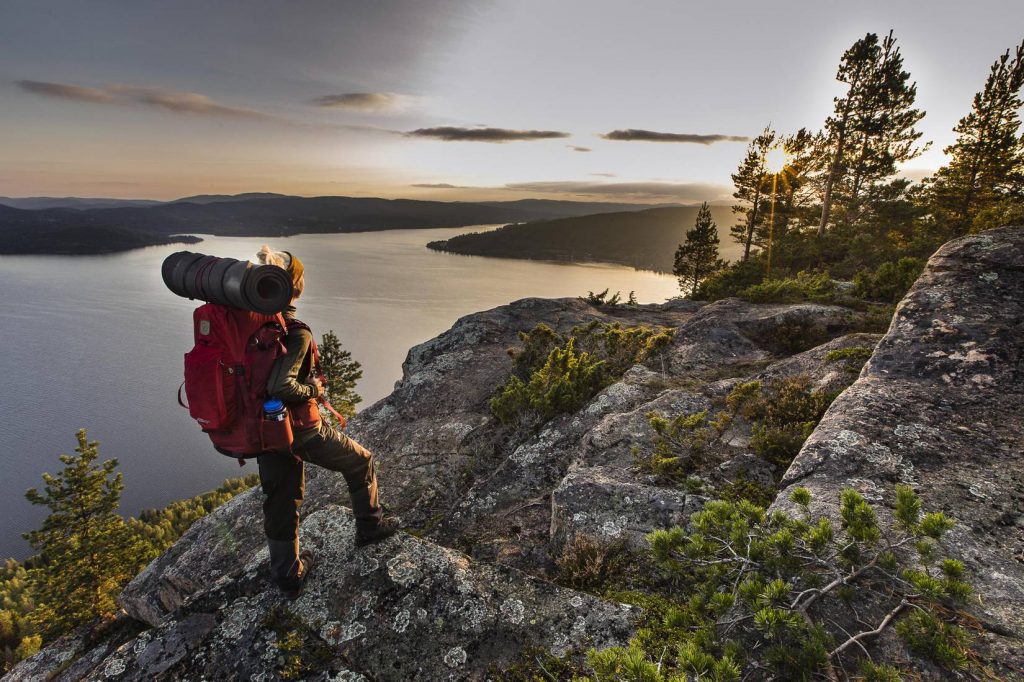 When you visit Sweden, explore the stunning trails available for hikers and bikers, such as the High Coast Trail, the High Coast Bridge, and the High Coast Hike. Each course offers a different level of difficulty and adventure, ensuring there's something for everyone to enjoy.
Throughout the area, you'll come across numerous charming towns and villages, each with unique attractions. Experience the local way of life and culture in places like Härnösand, Sollefteå, and Kramfors as you immerse yourself in the rich history and traditions of the region.
Don't miss the opportunity to visit the High Coast World Heritage Site, a vast UNESCO World Heritage Site spanning over 1600 square kilometers. This area is renowned for its exceptional geology, diverse flora, and fascinating human history, making it a must-see destination for all who venture to Sweden.
Final Words
In conclusion, when you visit Sweden, you'll discover a beautiful country with a captivating history and vibrant culture. From the remarkable architecture and world-class museums in the capital city, Stockholm, to the breathtaking Swedish Alps, Sweden offers everyone a wide array of experiences.
Throughout the nation, numerous lakes, forests, and islands provide countless opportunities for outdoor pursuits, including hiking, fishing, and sailing. Gothenburg and Malmö offer insights into Sweden's economic and cultural past, adding to the diversity of experiences available.
Whether you're a history buff, an outdoor enthusiast, or simply seeking a peaceful vacation, Sweden has plenty to offer. The welcoming locals, delectable cuisine, and excellent public transit make getting around and enjoying your holiday a seamless experience.
Visit Sweden and immerse yourself in its enchanting landscapes, rich heritage, and warm hospitality as you create cherished memories of your time in this beautiful and diverse country.
Happy Travels!
People also saw: