History of Gomel, Belarus
Gomel's long and illustrious history dates back to the 11th century. Initially, the city was a small settlement on the banks of the Sozh River, which served as a trade route connecting the Baltic and Black Seas. Gomel grew in size and importance over time, becoming a regional center of commerce, industry, and culture.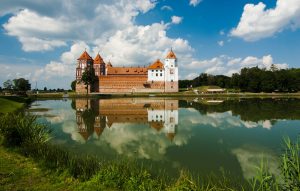 German forces severely damaged Gomel during World War II and caused significant casualties. However, the city was rebuilt in the postwar years and has since become Belarus's thriving cultural and economic hub.
How to Get to Gomel, Belarus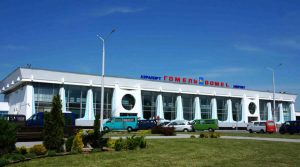 There are several ways to get to Gomel, Belarus:
By Air – Gomel's nearest airport is Gomel Airport (GME), which has few international connections. Most visitors fly into Minsk National Airport (MSQ), then take a train or bus to Gomel.
By Train – Gomel has a train station connecting major Belarussian cities and international connections to Russia and Ukraine. The train ride from Minsk to Gomel takes about 3-4 hours.
By Bus – Buses connect Gomel to major cities in Belarus and neighboring countries. The bus ride from Minsk to Gomel takes about 3-4 hours.
By Car – Gomel can be reached by car from Minsk via the M5, which takes approximately 3-4 hours. However, it is essential to note that driving in Belarus can be difficult due to poor road conditions and heavy traffic.
By Taxi – Taxis are available for hire in major Belarussian cities, including Minsk. However, before embarking on the journey, it is critical to agree on a fare.
Once in Gomel, you can explore the city by taking public transportation, taxis, or walking. Gomel has a well-developed public transportation system that includes buses and trams that are both inexpensive and simple to use.
Getting Around Gomel, Belarus
Getting around Gomel, Belarus, is relatively simple and inexpensive, and there are several modes of transportation available for visitors: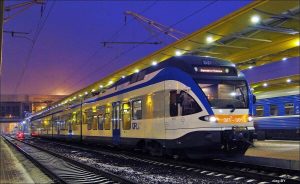 Public Transportation – Gomel has an efficient public transportation system that includes buses and trams. The tickets are reasonably priced and can be purchased from kiosks or directly from the driver. The routes are well-marked and straightforward, making public transportation an excellent option for getting around the city.
Taxi – Taxis are readily available in Gomel and are a convenient way to get around the city, particularly if traveling in a group or with luggage. Although most taxis are metered, agreeing on a fare before getting in the cab is always a good idea to avoid misunderstandings.
Bicycle – You can rent a bike and explore the city at your own pace if you enjoy cycling. There are several bike rental shops in Gomel, and the city has a bike path network that makes cycling around easy and safe.
Walking – Gomel is a small city with many attractions within walking distance of one another. Walking is an excellent way to explore the city, particularly the historic center and its lovely parks and gardens.
Car Rental – If you prefer to travel independently, rent a car from one of Gomel's many car rental companies. However, driving in Gomel can be difficult due to poor road conditions and heavy traffic, so it is not recommended for inexperienced drivers.
Overall, Gomel has various transportation options from which visitors can select the one that best suits their needs and budget.
Attractions in Gomel, Belarus
Palace and Park Ensemble
This 18th-century complex of buildings and gardens served as the residence of the Gomel governors. The palace is now a museum showcasing the city's history and culture.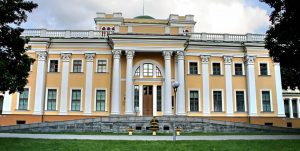 Visitors can tour the castle and explore the gardens, which include fountains, statues, and a lake.
Gomel Palace and Park Museum
This museum is set in a beautiful park and houses a collection of 18th and 19th-century paintings, sculptures, and artifacts. The exhibits highlight the region's history and culture, particularly emphasizing the noble families who lived in the palace.
Gomel Regional Museum
This museum is dedicated to Gomel and the surrounding region's history and culture. The exhibits range in topic from prehistoric to modern times and include artifacts, photographs, and interactive displays.
Gomel Regional Drama Theater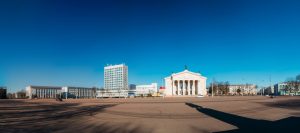 This is one of Belarus's oldest theaters, and it hosts a variety of plays, musicals, and other performances throughout the year. The theater has a long history, has survived wars and political upheavals, and is a regional cultural icon.
Gomel Puppet Theater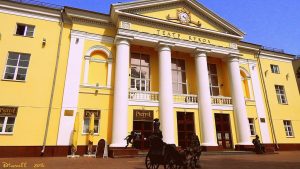 This puppetry-focused theater hosts a variety of shows for both children and adults. The theater has a long history, dating back to the 1930s, and has been a cultural landmark in Gomel for generations.
Rumyantsev-Paskevich Residence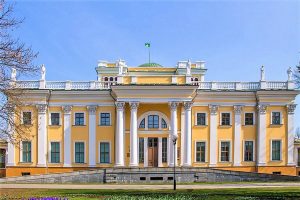 This 18th-century complex of buildings served as the residence of the Russian imperial governor of Belarus. The structures are now a museum showcasing the region's history and culture, with exhibits on art, history, and architecture.
Central Park of Culture and Recreation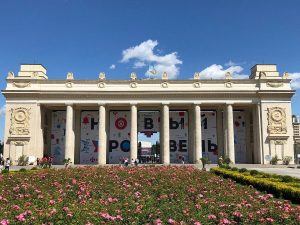 This park is popular among locals and visitors with various attractions and activities. The park has a Ferris wheel, a lake with paddle boats, a zoo, and some cafes and restaurants.
Victory Park
This park honors the memory of Soviet soldiers who fought and died during World War II. The park contains several monuments and memorials, as well as a museum highlighting the history of the war and the contributions of the Soviet army.
Trinity Suburb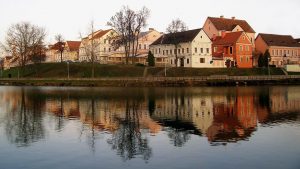 This historic neighborhood dates back to the nineteenth century, filled with beautiful wooden houses and churches. The area has been designated a cultural landmark and a popular destination for tourists and photographers.
Gomel has a plethora of cultural and historical attractions for visitors to discover. This vibrant city has something for everyone, whether you are interested in art, history, or nature.
Best Cuisines to Try in Gomel
Belarus provides a one-of-a-kind culinary experience with several delectable local dishes to try. Here are some of the best Gomel cuisines to try:
Draniki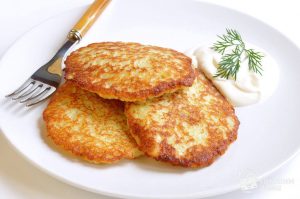 Draniki is potato pancakes from Belarus that are a popular dish in Gomel. They are made by grating potatoes and combining them with flour, eggs, and onions before frying them until golden brown. They're usually accompanied by sour cream or mushroom sauce.
Machanka
Machanka is a famous Belarusian pork, onions, and sour cream stew. It's usually accompanied by drank or mashed potatoes.
Kholodets
Kholodets is a cold meat jelly made by boiling meat bones with vegetables and then chilling the broth until it has a jelly consistency. It's usually accompanied by horseradish and bread.
Pelmeni
Pelmeni is small dumplings with minced meat and onions inside. They're typically boiled before being served with sour cream or melted butter.
Crazy
Zrazy are beef rolls stuffed with onions, mushrooms, and occasionally cheese. They are typically fried and simmered in rich sour cream and tomato sauce.
Kvass
Kvass is an Old Russian and Belarussian drink made from fermented rye bread. It's a popular drink in Gomel, especially during the summer, and it's usually served cold with a slice of lemon.
Pirozhki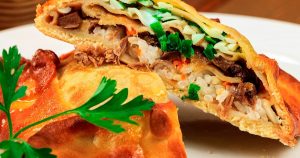 Pirozhki are small pies with meat, potatoes, cabbage, or cheese inside. They are typically baked and served warm as a snack or light meal.
Gomel has a delicious selection of traditional Belarusian dishes you should try during your visit.
Where to Stay in Gomel
Belarus has various lodging options for visitors, including hostels and hotels. Here are some suggestions:
Hostels – Gomel has several budget-friendly hostels ideal for backpackers and budget-conscious travelers. Some famous hostels include Hostel Voyage, HostelGomel, and Hostel Comfort. These hostels offer comfortable dormitory rooms, private rooms, and shared facilities like kitchen and lounge areas.
Hotels – Several hotels in Gomel provide visitors with comfortable and luxurious accommodations. Hotel Zamkovy, Chisto Hotel, and Grand Hotel are among the best-rated hotels in Gomel. These hotels offer a variety of room types, from standard to suites, as well as amenities such as free Wi-Fi, room service, and fitness centers.
Apartments – Gomel has several apartment rental options for travelers who prefer more space and privacy. In Gomel, Airbnb has a variety of apartments and houses for rent, and several local rental agencies offer short-term apartment rentals.
Guesthouses – Gomel also has many guesthouses and bed and breakfasts that provide comfortable lodging in a homey setting. Guest House in the Heart of Gomel, Guesthouse U Gostei, and Guesthouse U Yuli are among the most popular.
Gomel has a variety of lodging options to suit a variety of budgets and preferences. Whether you prefer budget-friendly hostels or luxurious hotels, you will find the ideal place to stay in Gomel.
City Map of Gomel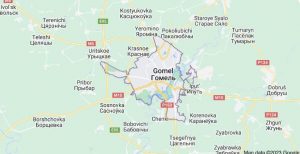 Gomel offers a variety of parking options, including street parking, paid parking lots, and underground parking garages. Here are some specifics about each option:
Street parking – Street parking is available throughout Gomel but can be limited to congested areas. Most street parking spaces are metered and must be paid for using a parking meter or a mobile app. Street parking costs vary depending on where you park, what time of day you park, and how long you stay.
Paid parking lots – Gomel has several paid parking lots, particularly near major attractions and shopping areas. Private companies usually operate these parking lots, and the fees vary depending on the location and duration of parking.
Underground parking garages – In Gomel's city center, there are several underground parking garages, including the parking garage at the Central Department Store (TsUM) and the parking garage at the Palace of Sports. These garages provide safe and convenient parking but are typically more expensive than street parking or paid parking lots.
Visitors to Gomel can also take advantage of public transportation, such as buses and trams, and ride-sharing services, such as Uber or Yandex. Taxis can provide a convenient and cost-effective way to get around the city without parking.
Budget Travel in Gomel, Belarus
Gomel, Belarus, has various budget-friendly options for travelers looking to save money. Here are some budget travel tips for Gomel:
Accommodation – Gomel has several budget-friendly hostels, apartments, and guesthouses that provide travelers with affordable lodging options. The most cost-effective option is to stay in a hostel dormitory room. Still, private rooms in guesthouses or apartments can also be cheap, especially if you travel in a group.
Public transportation- Gomel's public transportation system has reasonable bus and tram fares. Visitors can buy a transport card to travel around the city for free.
Free attractions – Visitors to Gomel can enjoy several free attractions, including the Gomel Palace and Park Ensemble, the Rumyantsev-Paskevich Palace, and the Gomel Regional Museum of Local Lore.
Street food – Gomel has many street food vendors selling cheap, tasty snacks and meals. Traditional Belarusian snacks such as drinks (potato pancakes) and koruny (meat-filled dumplings) can be purchased from street vendors or local markets.
Walking tours – Gomel is a pedestrian-friendly city; many attractions can be explored on foot. Free walking tours are a great way to learn about the city's history and culture while getting some exercise.
By following these suggestions, visitors can enjoy the best of Gomel without breaking the bank.
Conclusion
Gomel is a city rich in history, culture, and attractions. This vibrant city has something for everyone, from its beautiful palaces and parks to its theaters, museums, and festivals. Gomel will impress and inspire you whether you are interested in history, art, or cuisine.
FAQ
Is Gomel, Belarus, worth visiting?
Gomel District is a city in Belarus's Gomel Region. It is well worth a visit because it has many popular attractions, such as the Observation Tower, Homie Palace and Park Ensemble's Park, the Palace of the Rumyantsevs, and the Paskeviches. Gomel District is a city in Belarus's Gomel Region.
What is Gomel Belarus known for?
The magnificent Rumyantsev-Paskevich Palace has been the city's defining feature for over two centuries. It is one of Belarus' most popular tourist destinations.
Is Belarus suitable for tourists?
The majority of Western governments advise their citizens not to travel to Belarus. Because of the ongoing war in Ukraine and civil unrest in recent years, the US issued a Level Four travel advisory against Belarus.
How many days are enough for Gomel Belarus?
Gomel is about 4 to 5 hours away by car. Although only a portion of the roads is four-lane, they are good. A lot of dirt is being moved along the sides of the highway, but only a little.
Is Belarus a cheap country to visit?
Belarus is a relatively inexpensive place to visit, thanks to low-cost food, transportation, and lodging. The cost of living is low, and your money will go a long way here.
How much is a meal in Gomel, Belarus?
What is the average lunch price in Gomel? A typical fast food meal in Gomel costs 4.60 USD (12 BYN) for an Mc Meal (or similar combo meal) at Mcdonald's or Burger King and 1.40 USD (3.50 BYN) for a cheeseburger. Cappuccino coffee is 1.70 USD (4.40 BYN) and espresso is 1.20 USD (3.10 BYN).
What is the cost of living in Gomel, Belarus?
The following is a summary of the cost of living in Gomel, Belarus: Without rent, the estimated monthly expenses for a family of four are $1,592.0$ (4,022.1BYN). Without rent, a single person's monthly costs are estimated to be 448.8$ (1,133.9BYN).
Find more blogs here: