Poland's Best-Kept Secret for Art and Design Lovers
Lodz has it if you're seeking a place off the beaten path. It is the second-largest city in Poland and has a distinctive ambience. People sometimes call Lodz the "Polish Manchester" due to its size and thriving textile industry in the 19th century. However, Lodz deserves more recognition for its stunning Art Nouveau architecture, lively nightlife, and world-renowned Polish film school. Without a doubt, a trip to Lodz will give you enduring memories and a deeper appreciation for Poland.
HISTORY
Lodz was a tiny settlement when it first appeared in recorded documents in 1332. In 1423, Lodz was granted town rights but remained small and insignificant. The Kuiavian bishops owned it until the end of the 18th century, when Prussia took control of Lodz during the second partition of Poland. After nearly ten years as part of the independent Duchy of Warsaw, Warsaw joined the Polish Kingdom ruled by Russia.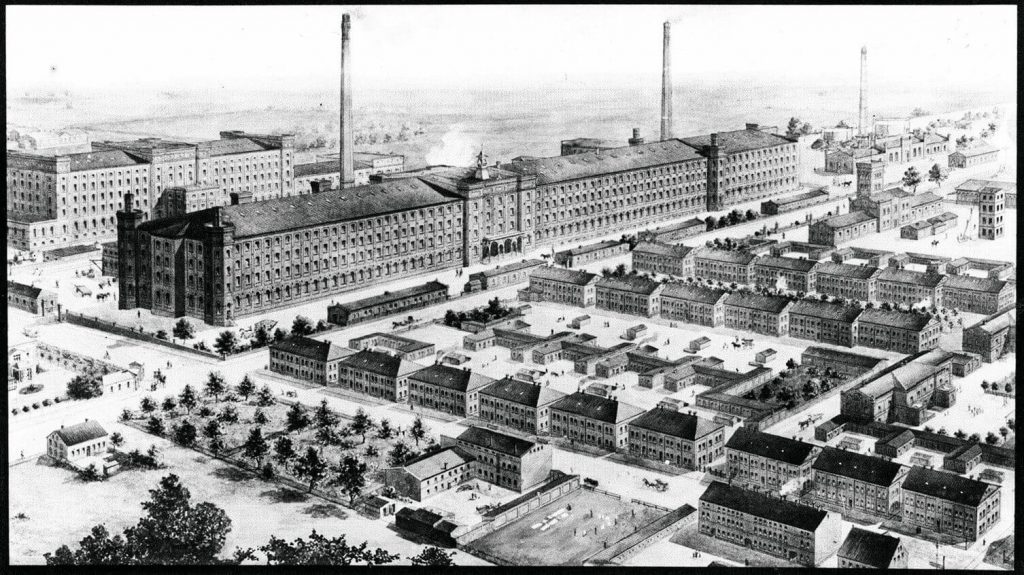 Lodz's industrial development was consistent during the 19th century. After the first cotton mill in the city was established in 1825, it quickly developed into the most significant textile hub in the Russian Empire. Three dominant ethnic groups emerged due to the influx of workers across Europe: Poles, Jews, and Germans (whose proportions in the 1930s were roughly 50%, 30%, and 15%, respectively). Every ten years, during the height of Lodz's prosperity, the city's population would double. The city's industrial history made it one of the key hubs of the socialist movement.
Lodz has become a significant hub for education and culture. There are 11 colleges and universities in addition to the prestigious Film School. The Festival of Dialogues of Four Cultures (an artistic festival) and the Camerimage film festival are held in the city. Although it isn't often considered a tourist destination, it is well known for its distinctive industrial setting, intriguing architecture, and welcoming atmosphere.
BEST TIME TO VISIT LODZ
The ideal months to visit Lodz are May through June and September through October when the weather is still pleasant, and there are fewer tourists. You can take advantage of the ideal hiking terrain and discover some of Lodz's most amazing locations. Lightweight clothing is encouraged in the summer, whereas medium to heavy clothing is advised in the winter. All year round, waterproofing is important.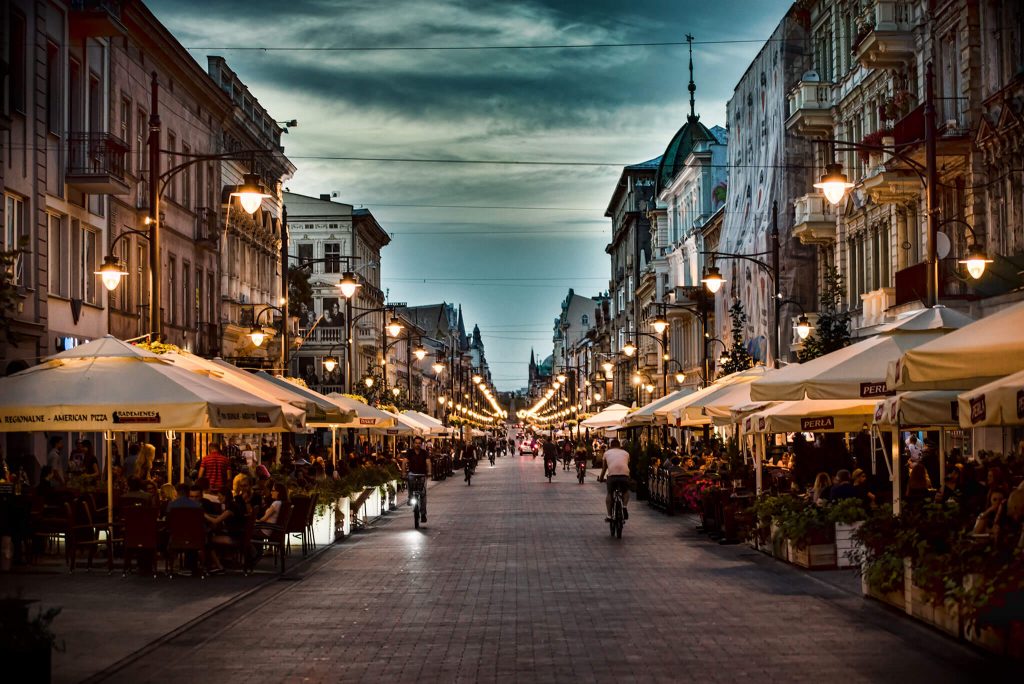 Seasons
Poland typically has four seasons: spring, summer, autumn, and winter. However, some people also recognize two more seasons, which are referred to as early spring and early winter. March marks spring's beginning, bringing sunny days, occasional rain, and light frost, with daily temperatures ranging from 5 to 15 degrees Celsius. Temperatures in the 20–25 degree range can be extremely hot throughout the summer. Beginning in late May or early June, it runs through the end of August. The weather in the fall is frequently unpredictable; from September through October, you should expect to have reasonably mild temperatures, while November brings rain and cooler temperatures.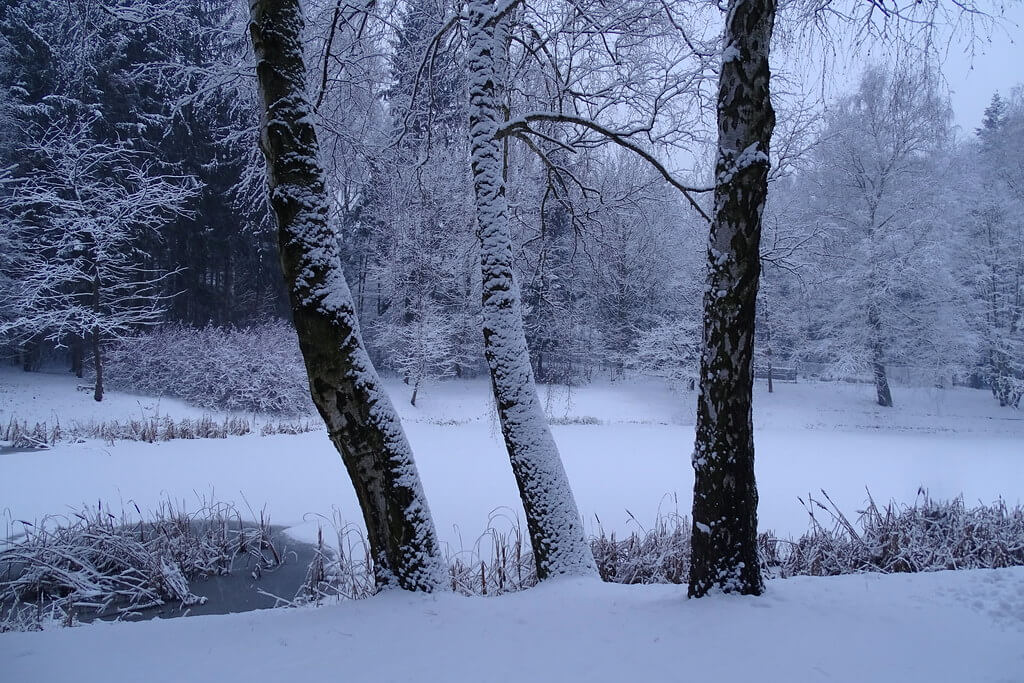 The days are noticeably shorter in the winter. It is chilly and gloomy, bringing sporadic snowstorms and little overall precipitation. The temperature in January ranges from -4 to -35 degrees Celsius on average.
HOW TO GET TO LODZ
Although it is the third largest city in Poland, Lodz's connections to the outside world have improved thanks to the introduction of low-cost airlines recently. Getting outside Warsaw to other parts of Poland cannot be easy. Fortunately, once you arrive, you'll discover that the city boasts a robust tram and bus network in addition to a plentiful supply of affordable cabs. Use one of the dirt-cheap rickshaws that race up and down Piotrkowska, the main high street, if you're travelling there.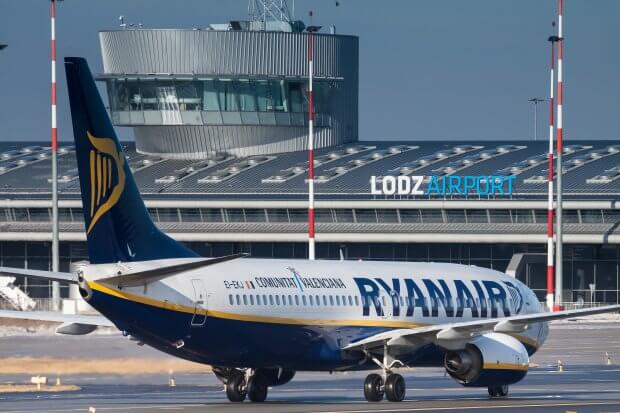 The experience of flying into and out of Lódz, Poland's third-largest city, has improved thanks to a brand-new terminal and the fact that it receives its fair number of air travellers (well, as pleasant as flying can be, anyway).
By Train
Lodz serves as a junction for several of the country's rail networks due to its location in the middle of the country. Lódz has three stations to manage the traffic: Widzew (for north/south lines) and Kaliska (usually for east/west routes). The third major station is the new "Lódz Fabryczna," the largest and most prominent of the three. Additionally, all trains now terminate here, making it a dead stop. However, it will be changed after the connecting tunnel to Lódz Kaliska has been completed in 2022.
By Bus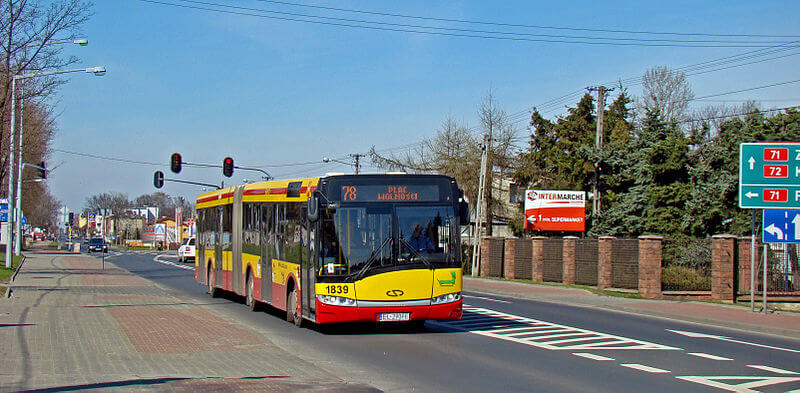 With EU funds and guidelines during the past ten years, Poland's poor road quality has been rectified, but the job is undoubtedly ongoing. Numerous experts described the state of the road and rail networks as a significant barrier to the growth of the Polish economy. Still, EURO 2012 and EU investment happily resulted in gradual but notable infrastructural reforms.
GETTING AROUND LODZ
Buses and trams are an effective, quick, and affordable way to get around Lódz; driving through the center may be rather complicated and is better done on foot or by getting a cab. This section contains all the information you need to navigate the city easily by bus, tram, and cab.
A comprehensive network of bus and tram routes crisscross the city may be found in Lódz. Tickets (bilety) must be validated on board the tram or bus by punching them into the metal boxes (kasowniks) next to the doors. Tickets (bilety) can be purchased from automated ticket machines at stops, most streetside kiosks, and certain onboard machines. If you're caught by one of the undercover ticket inspectors, you'll be fined 270z (plus the cost of a regular ticket).
One-day passes can be purchased from kiosks (Zone I: 12zl/ 6zl). They are good until 23:59 that day. Zone I and II: 14.40 zl and 7.20 zl. Typically, buses and trams run from 5:00 am to 2:00 am, after which night buses (designated with an N) serve the city.
Taxis
Although most taxis in Lódz are reliable, you should be on the lookout for ones with clearly posted fares to avoid dishonest drivers (normally found in the rear passenger window). Rates should be roughly 6zl when you first enter and 2zl per km after that as a benchmark. You can anticipate paying about 50% extra at night, on Sundays, and holidays. A typical day trip from the city center to the airport will cost 20 to 40 zl.
Car Rental
Most tourists only need to be 18 years old, have a credit card (not a debit card), and have a valid international driver's license to rent a car in PL. Be advised that individuals from nations (such as the United States, China, Australia, etc.) that have not ratified the Vienna Convention on Road Traffic are not permitted to operate motor vehicles on their home country's licenses; in certain situations, an International Driver's License is required.
You cannot drive your rental vehicle across the borders of Belarus, Lithuania, or Ukraine if you intend to leave the country.
LODZ SIGHTSEEING
Lodz is, in some ways, the black sheep among the biggest Polish cities. Despite being the third-largest city in the nation, it is frequently disregarded as a desirable travel destination. Like Katowice, Lódz is rapidly transforming from a "black sheep" to a "dark horse" as some of the largest investment projects in the city and the nation's history near their conclusion. Specifically, Lódz is home to the most cutting-edge Science & Technology Museums in Europe now that EC1 fully functions (Deathstar connotation intentional).
Go to Manufaktura
A beach, a mall with around 300 businesses, a hotel, a museum, and even a swimming pool can now be found inside the former factory of Izrael Poznański, one of the city's major manufacturers.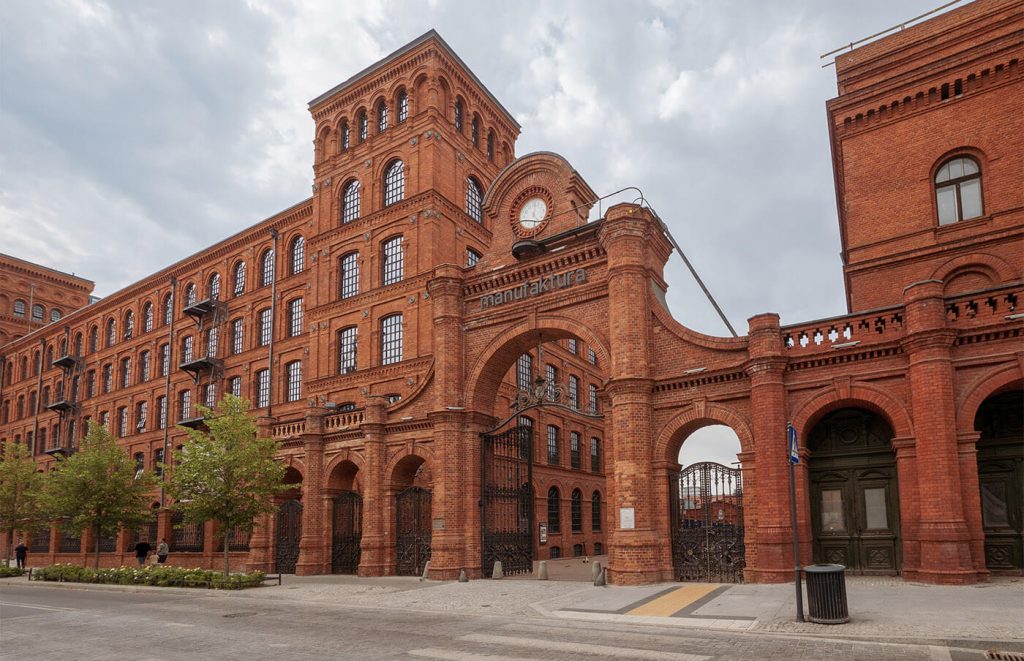 To comprehend this location's history, visiting the museum that preserves local history and exhibits tools from the industrial era is essential.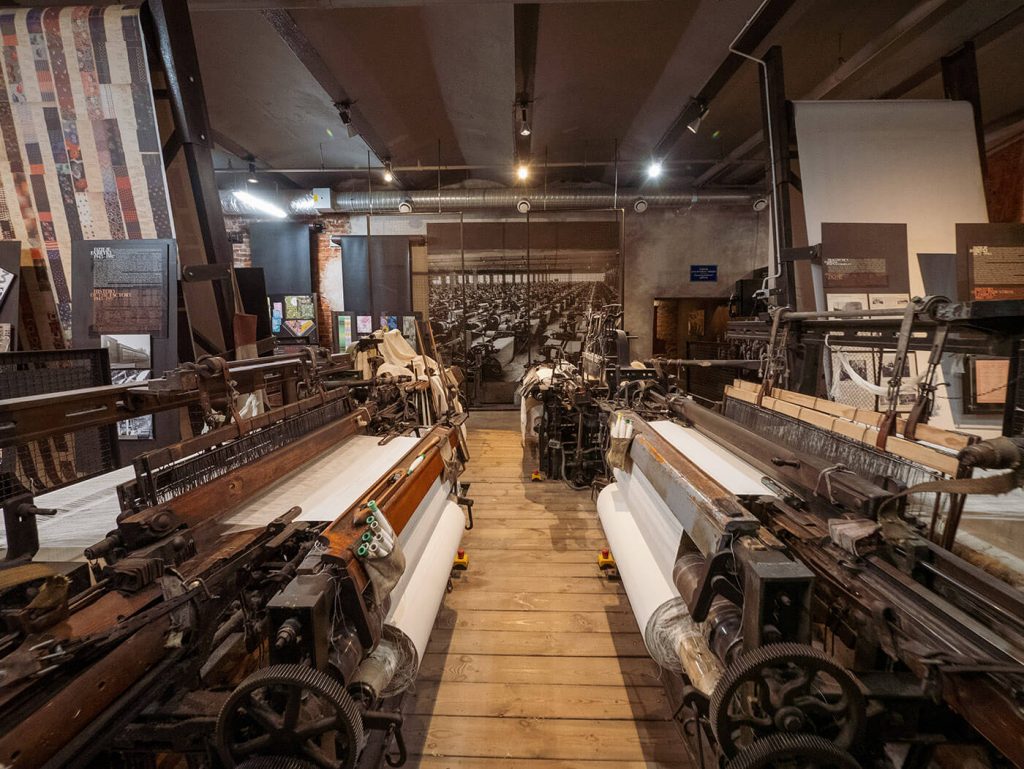 Manufaktura is a bustling, frequently visited location today and a stunning illustration of how the industrial past can be transformed.
Visit the Museum of the City of Lodz
Izrael Poznański had a lavish castle built for himself thirty years after building his factory in response to the success of his enterprise, and it is now the city's museum.
Although the palace's interior is lovely, there is no architectural cohesion because each chamber has its distinct style. Poznański allegedly told the architect, "I have enough money to have all styles," when he asked which style he preferred.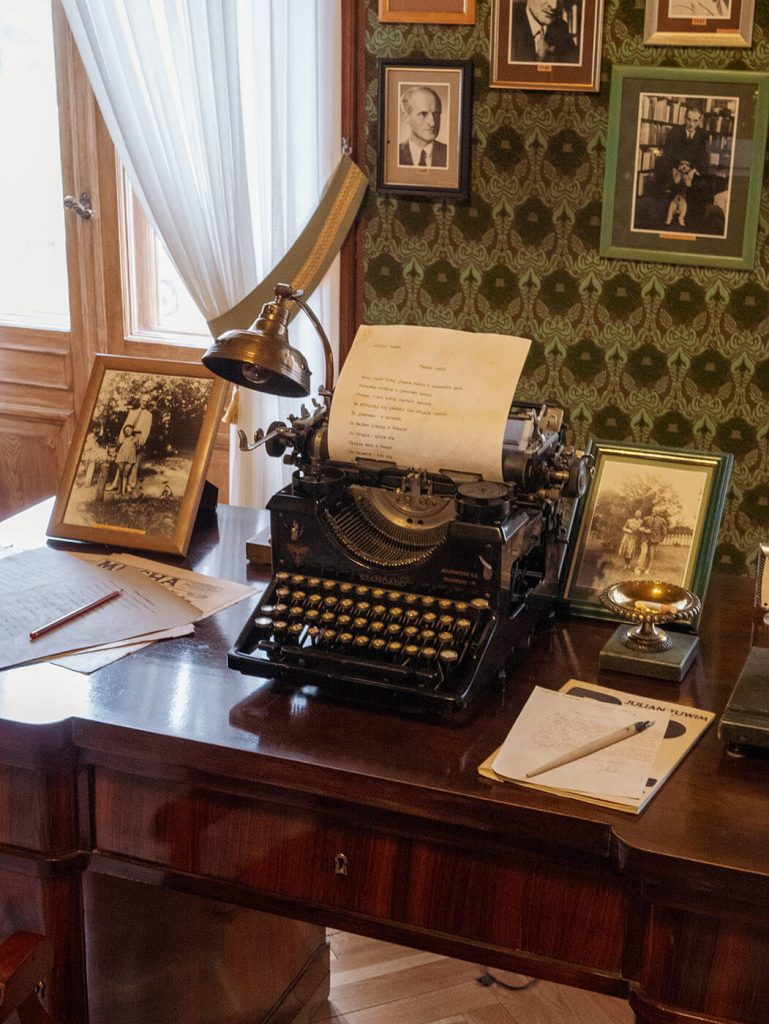 The museum's collection provides a deeper understanding of the city's history and depicts what Lodz looked like throughout the industrial era.
The musician Arthur Rubinstein, who was born in Lodz and whose wife donated numerous of his personal belongings to the city, is also the subject of an entire part of the museum.
Walking along Piotrkowska Avenue
The main thoroughfare of Lodz, Piotrkowska Avenue, spans over 4 kilometers. This street is bustling at all hours of the day, with all of its shops and eateries.
Because there are buildings here that are in completely various architectural styles, this street is unusual.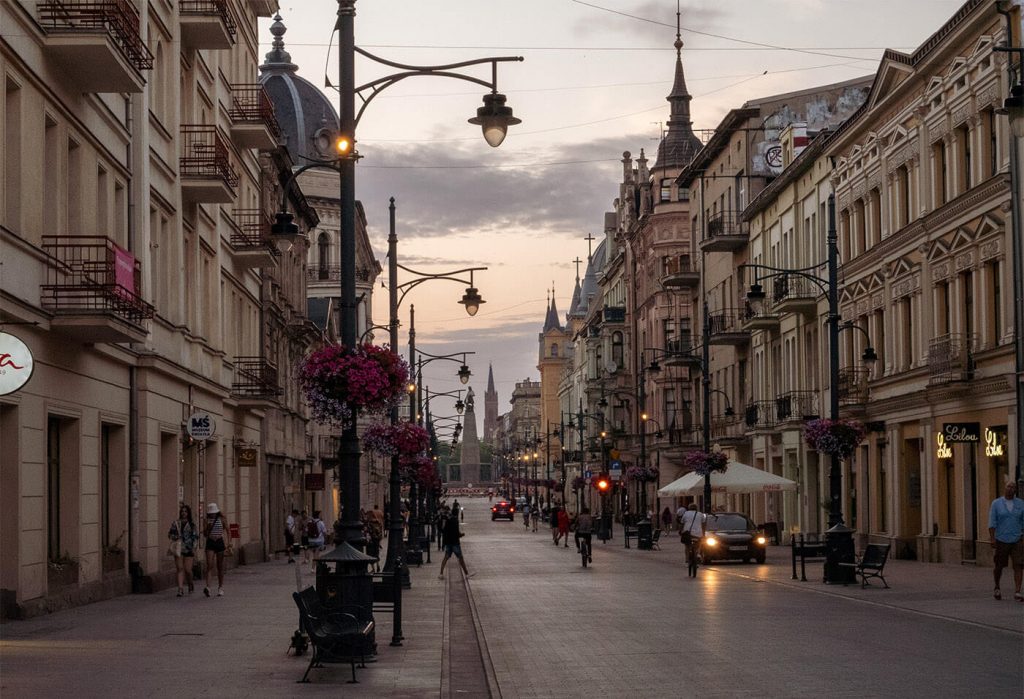 A section of the avenue has stars on the ground that resemble those in Hollywood and serve as a reminder of the great Polish film directors. Because of its renowned film school, UNESCO recognised Lodz as a "creative city."
Discover the works of street art
Street art has been used to embellish about 70 buildings. Some of them honour the city's past or residents, such as the sizable fresco honouring Artur Rubinstein.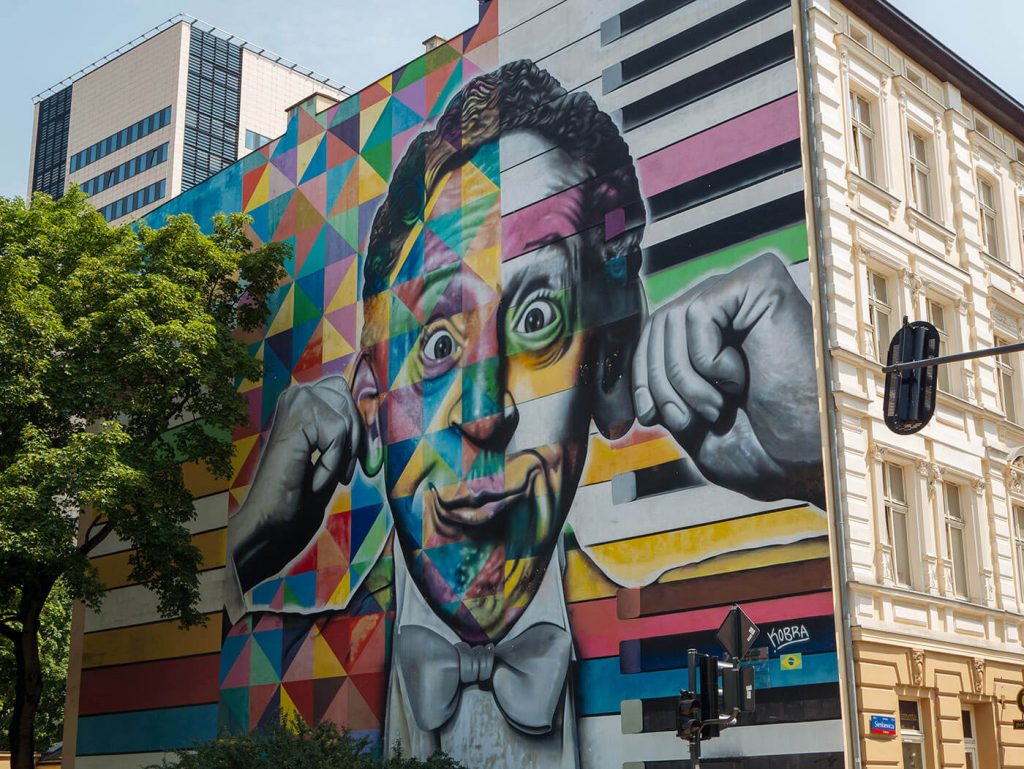 Entering the cathedral
This cathedral, constructed at the turn of the 20th century, is 104 meters high, giving it an extremely slim appearance.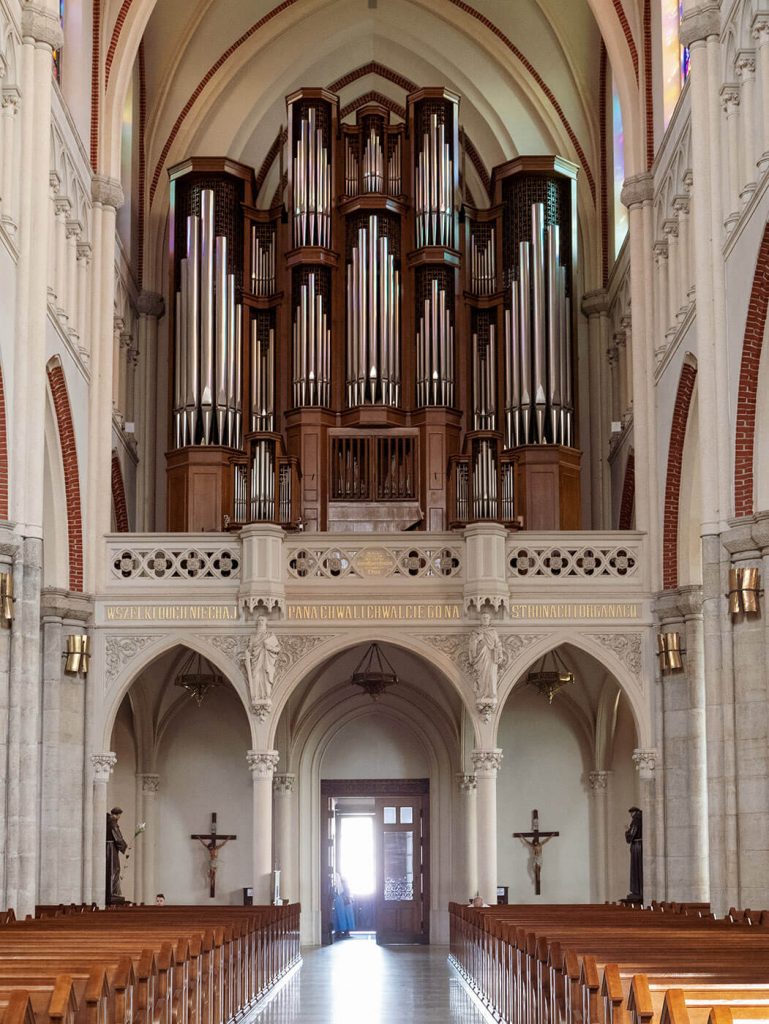 Visit the Museum of Cinema
The cinema museum, which is housed in the palace of Lodz's largest industrialist, honors the seventh art, which is hugely popular in this city because it is the location of a very well-known film school. In addition to showcasing some of the movies filmed in Lodz, the museum's collection of more than 50,000 items charts the development of cinematographic technology.
Stroll through Zródliska Park
This park, which is close to the Museum of Cinema, has several hundred-year-old trees. You can take a relaxing stroll and unwind on one of the numerous deck chairs.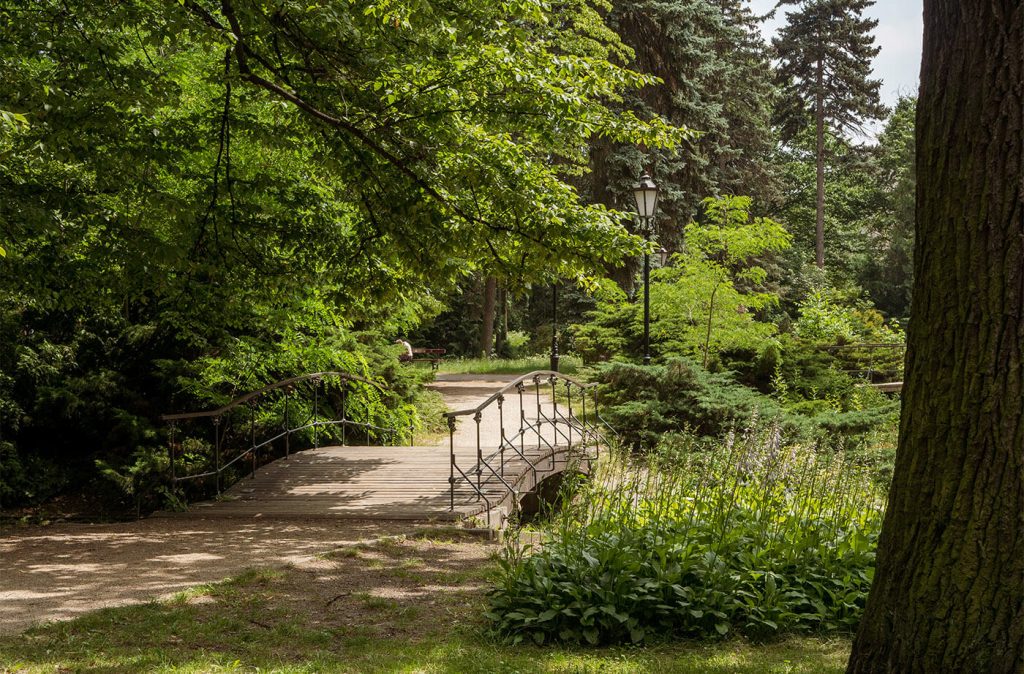 Visit the textile museum.
The Textile Museum, housed in the White Factory, the city's oldest factory and easily identifiable by its white plaster, exhibits various ancient machines that helped create the city's golden age.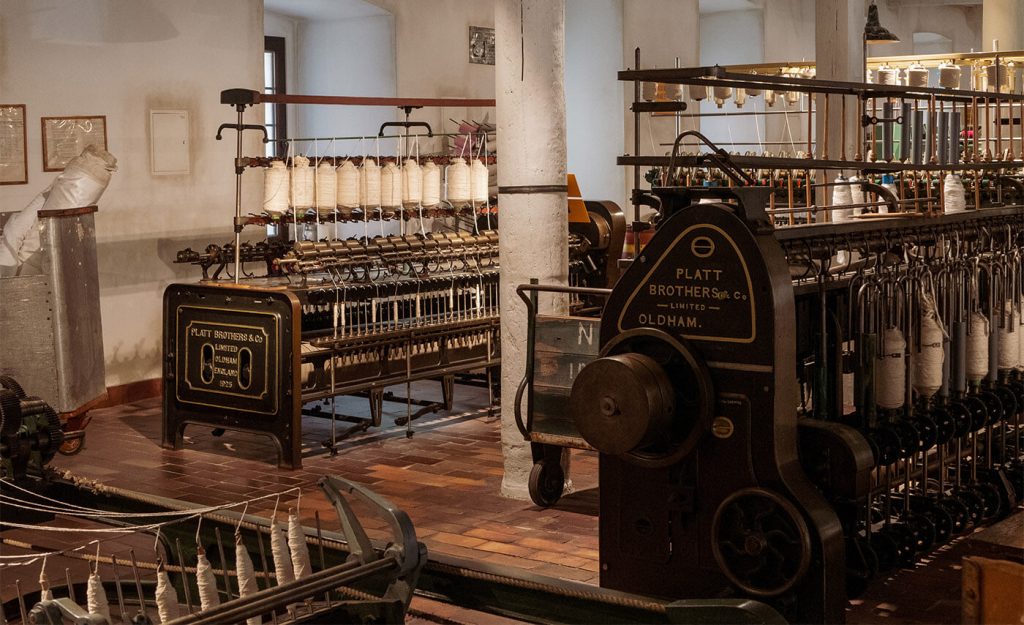 The workers' lives in each decade are depicted in the houses built in the museum's backyard—a new perspective on the development of lifestyles.
WHERE TO EAT IN LODZ
Imber
The restaurant is built on Jewish cuisine's influence. The location complies; the restaurant is housed in a charming Art Nouveau house's outbuilding that Jewish industrialist Oskar Kon previously owned.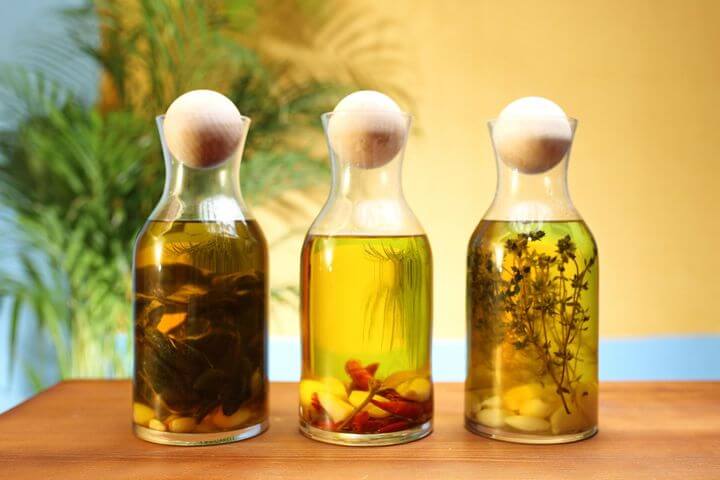 Due to the restaurant's two large rooms, guests may rent them for various special occasions. The main room with the bar is upstairs, while the larger room with the fireplace is downstairs in the brick cellar. Concerts and recitation gatherings take place here.
PIEROGARNIA STARY MŁYN
The Pierogarnia is housed in an early 20th-century five-story historic structure with an outstanding façade. The city's first facility for children and teenagers to rent books debuted in 1945. Whole families, friends, relatives, and strangers are invited to Pierogarnia today to celebrate life's key milestones, have fun, and make memories. In a cosy setting or with a big, boisterous group, at a table covered in stoves and cups, sweet and savoury.
Quale
The Quale Restaurant is situated in one of the most exquisite city house cellars in the heart of Lodz. It is distinguished by its unique interior design and close attention to detail. The elegance of the 1920s inspired a contemporary European restaurant suited for the twenty-first century. The restaurant offers dishes including pheasant fillet, hot smoked hog cheeks, and mussels with roasted pork belly, among others.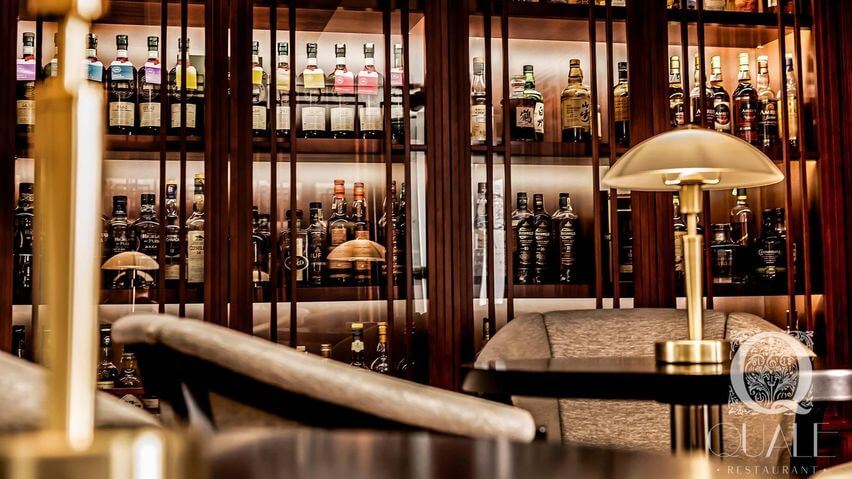 Restaurant Anatewka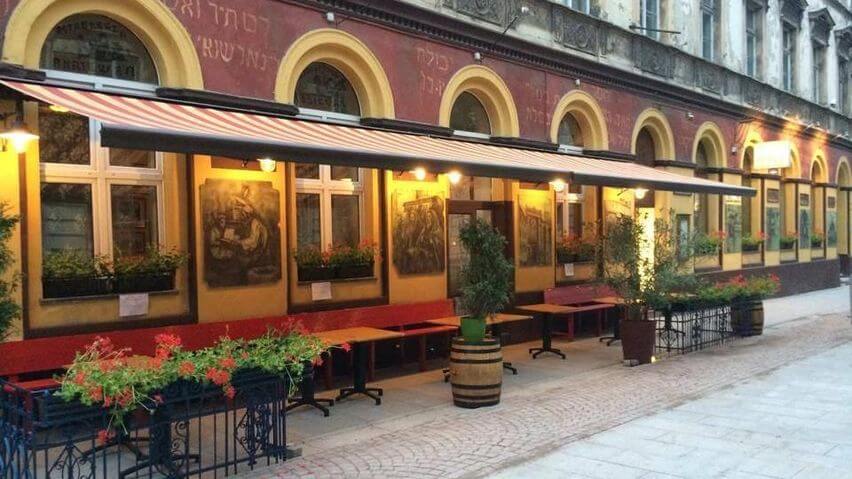 Visitors can taste the uniqueness and wonder of Jewish cuisine at Restaurant Anatewka. The restaurant provides traditional Jewish fare from Lodz, including stuffed goose neck, Jewish caviar, veal brains, and contemporary Israeli cuisine. A reception hall with 100 seats and a fireplace room are both on the first level. The restaurant also provides two VIP rooms, each accommodating 20 and 10 guests.
Falla
FALLA Lodz is a restaurant serving Middle Eastern and modern vegetarian fare that operates along the slow food tenets. Fresh local goods with a hint of eastern spices, bold, innovative taste combinations, an explosion of color on the plate, and, most importantly, a real love of cuisine are what FALLA Lodz represents.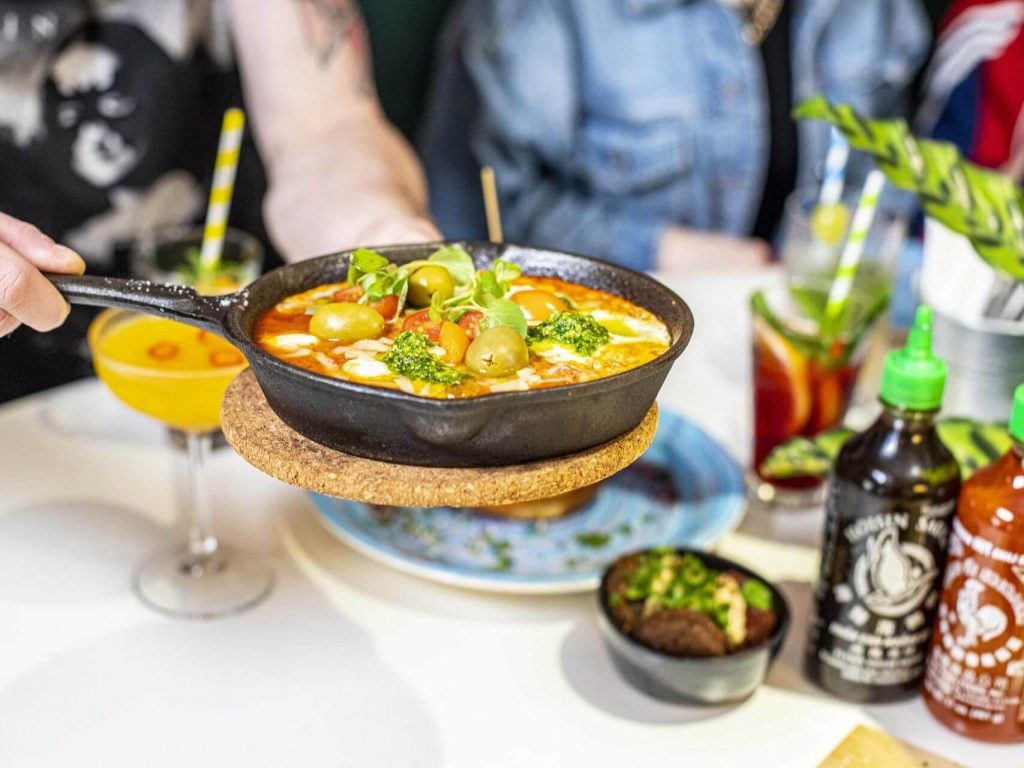 Powidok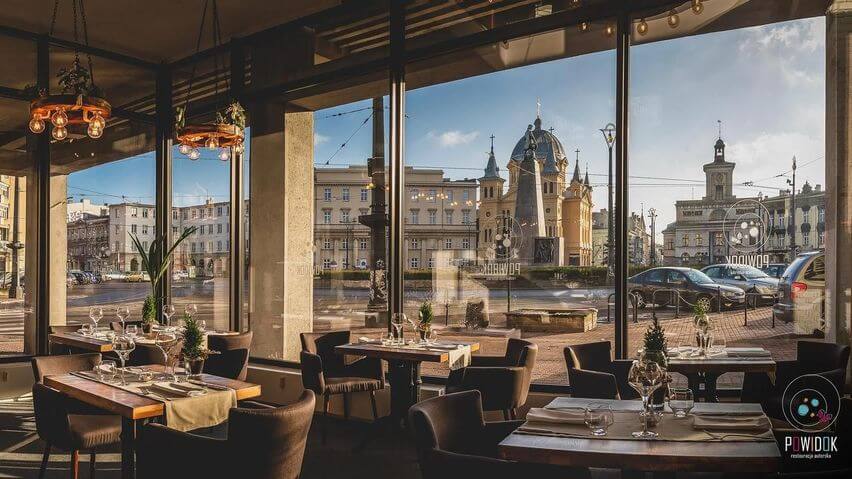 Powidok is a joint restaurant and art gallery. The decor is a mash-up of several styles that work nicely together, and the view of Plac Wolności Square and Piotrkowska Street flawlessly complements everything. European cuisine and components of Lódz's regional cuisine are combined in chef Kamil Skrok's seasonal menu of original dishes. There are options for vegetarians on the menu as well. The eatery is handicapped accessible and has a children's area. The restaurant patio is available to patrons during the summer.
Kultura Milk Bar
A trip back in time to the Polish People's Republic and a taste of authentic homemade food can be found at Kultura Milk Bar. The bar serves drinks, coffee, two-course meals, breakfasts, and lunches.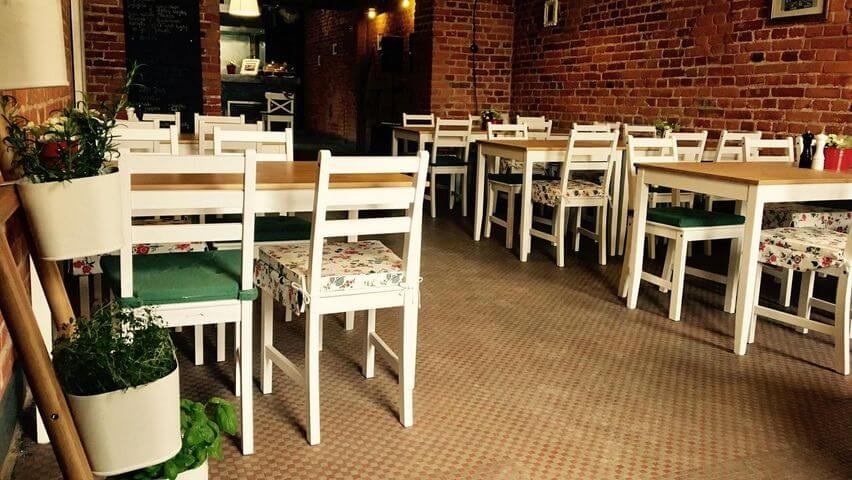 RESTAURANT SPATIF
In the ancient interiors of a large city tenement house in Lodz, the restaurant Spatif has been open since 1956.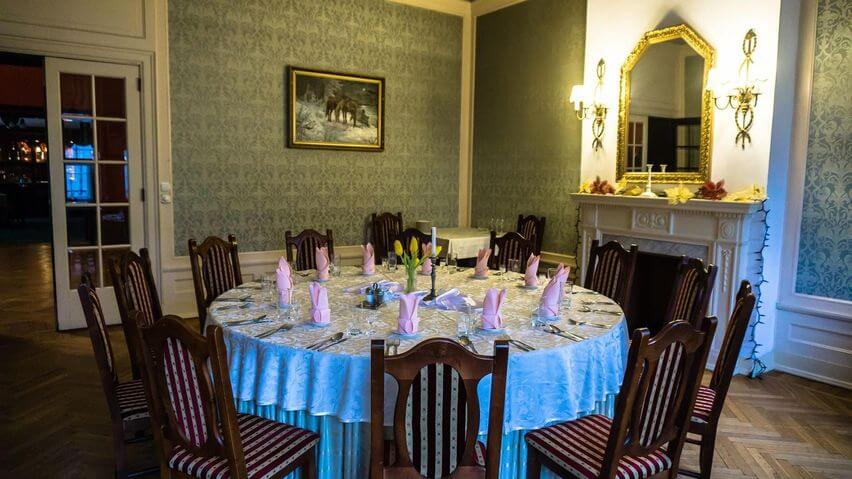 The restaurant is well-known for its outstanding Polish cuisine, and its menu features popular dishes from throughout the world. Tatar beef with sardine and quail egg, herrings in oil or cream, shank in its juice, lamb chops in coffee sauce, and, upon special request, stuffed fish and roasted pig are the restaurant's specialities.
Five rooms are available for guests: the cocktail bar, the mirror room, the function room, and the Art Nouveau room.
NIGHTLIFE IN LODZ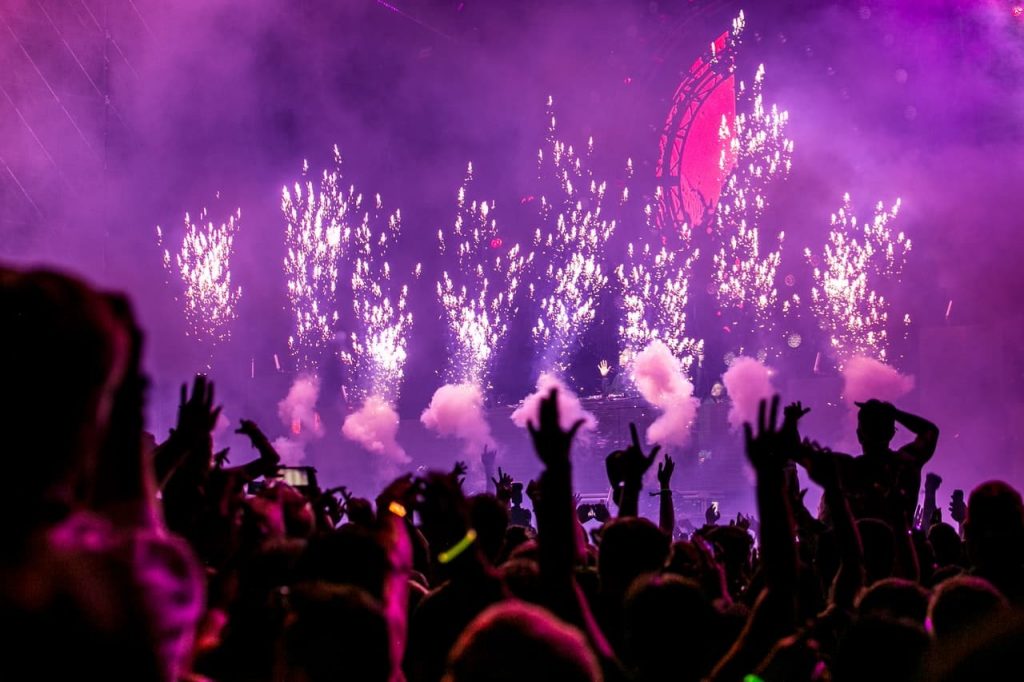 The level of hedonism in Od is comparable to that of the Polish capital. A straightforward pub crawl down Piotrkowska is the ideal option for those who are not adventurous but be aware that some of the best bars in the city are hidden away on side streets and back alleys. Stick to your nose.
Beer gardens abound on the streets during the warmer months, especially Piotrkowska. As the cooler weather approaches, the celebration returns downstairs and inside. Remember that the hours we provide for opening are merely guidelines; most bars will remain open as long as patrons enjoy themselves. Entry fees to clubs are frequently assessed, and many of them are determined by the night's offerings.
Bars & Pubs Clubs
DOKI gastrobar Abracadabra Da Club
Golden Bar Balanga Klub
WHERE TO STAY IN LODZ
Hostels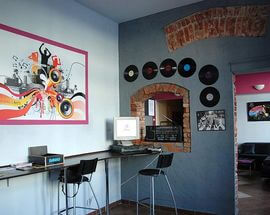 Music Hostel
– A hostel in the heart of Piotrkowska, the major thoroughfare in Lódz. There has been some work done here, and on top of a contemporary layout, there are 30 comfy beds distributed among several 2-, 3-, 4-, and 6-bed rooms. This is a fantastic value, thanks to the welcoming hostel crew and the availability of all the necessary extras (Wi-Fi, kitchen, washing machine, TV, DVD player, and lockers). A second facility is also at 1905 Rewolucji 48.
Youth Hostel – The accommodations here are simple and clean, with rooms that sleep one to five people and repulsive pink corridors. There are a few pleasant surprises, though, including large ceramic stoves in the apartments. The location was deserted during a recent reconnaissance mission during the height of a blizzard, save for a middle-aged man preparing soup in the kitchen while donning only a pair of enormous white underwear. Unexpected and surprising, yeah; agreeable, most definitely not. Thank the Lord there is a wonderful spacious television room with soft drinks in the fridge downstairs to idle away the hours in comparatively safe if you decide to stay here and a similar situation occurs.
Hotels (Mid-Range)
Mazowiecki – Another creature from the communist period that has benefited from a (very) long overdue update. The Hotel is pleasant despite its slightly out-of-the-way location, and it accomplishes its goal of giving guests a comfortable bed with little fanfare. The lobby has billiard and foosball tables for guests looking to spend some time.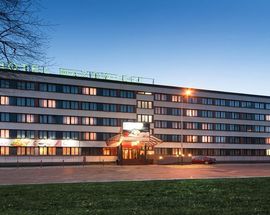 Boutique Hotel – Boutique is a prime illustration of the notable development in the ód hotel industry since we began publishing guides here in 2006, after replacing the outdated Hotel Raff on ul. Milionowa, with a contemporary 69-room hotel, Boutique brings its winning formula of chic bathrooms, enormous flat-screen televisions, and a welcoming lobby to a second, brand-new location in the heart of the city.
Ibis
is a simple copy and paste of the Ibis formula used everywhere. Plain and simple rooms surround a central atrium, but it works well in a city devoid of reputable brands. Perhaps the biggest benefit is the location, directly across the street from the top of ul. Piotrkowska. The breakfast is worth the extra cost. Conference rooms are available, the largest of which can accommodate 50 people.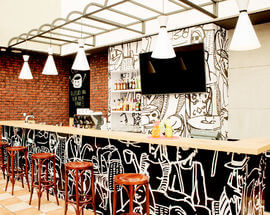 Iness – If you need proof that ód is awakening, look at the transformation of her hotel. Iness has modern interiors that look more than deserving of the three stars given, despite its outward appearance of a building found in a retail park. It is roomy and open, and the downstairs lounge is fantastic, with squeaky black leather furniture and hanging steel lamps.
Smart rooms boasting vanilla and toffee color schemes include desk space, flatscreen televisions, and gleaming bathrooms, but one of the most appreciated amenities here is complimentary Wi-Fi.
Budget Hotels in Lodz
Boss – This blocky hotel, which seems green and white from the outside, underwent a complete renovation in 2010 and is still one of the best low-cost options available. While a little on the small side, the rooms are clean and simple and make a nice choice if you want to spend the night with other low-income travellers on business. Along the parallel street, trams run into and out of the center.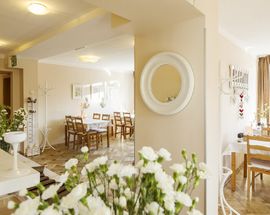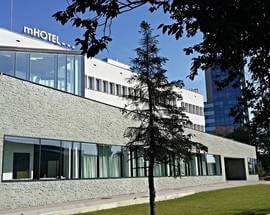 mHotel
– The structure is not particularly attractive, but M otherwise hits the mark well. This three-star establishment adheres to strict international standards and features amenities like cosy rooms with LCD screens and a workplace. In the Bałuty district, therefore, prepare by memorizing several cab numbers.
LODZ CITY MAP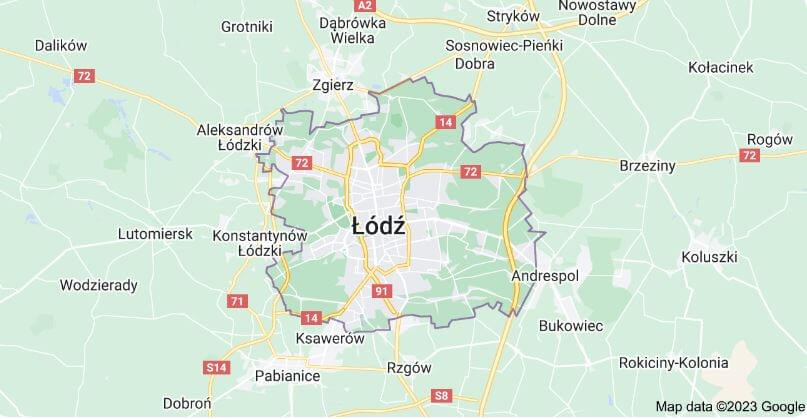 LODZ PARKING
The city center's streets, squares, and parking lots are all pay-to-park areas (valid on working days from 8.00 a.m. to 6.00 p.m.). The parking time and zone have an impact on the fee amount. There are two subzones: Zone A in the inner center, where parking costs are higher, and Zone B in the outer center, where parking costs are lower.
A parking ticket must be purchased from a meter and put behind the vehicle's windscreen to be visible. If you made an account and enabled the service at one of the main mobile operators, such as mPay, SkyCash (mobiParking), or CityParkApp, you could pay using coins (parking meters do not issue change), a credit card, or a mobile phone. In the city center, there are additional paid parking spaces that are both secured and unguarded. All shopping malls and service centers have substantial parking lots as well.
Parking lots at Manufaktura, Pasaz Lódzki, and Port Lódz are free, and others (Galeria Lódzka, Sukcesja) provide free parking for the first three hours. Like airport parking, underground parking at the Lódz Fabryczna station is fee-based.
TRAVEL IN LODZ ON A BUDGET
On a daily budget of 175 PLN, you can live in a hostel dorm, prepare your food, and drink sparingly, use public transportation to travel around, and participate in inexpensive activities like free walking tours and museum visits. If you intend to drink, increase your daily spending by 10 to 20 PLN.
A mid-range budget of 330 PLN per day allows you to stay in a private Airbnb or private hostel room, eat out most frequently at inexpensive milk bars, indulge in a few drinks, occasionally take a taxi to get around and participate in more expensive activities like touring Auschwitz or the Uprising Museum.
You can stay in a hotel, eat out anywhere you like, drink more, rent a car, and participate in whatever guided tours and activities you choose on a "luxury" budget of 600 PLN or more daily. But for luxury, this is merely the ground floor. There are no boundaries!
You can use the chart below to estimate how much money you need to set aside each day according to your travel preferences. Remember that these are daily averages and that you may spend more and some days less (you might spend less every day). We wish to provide you with a rough outline for creating your budget. Prices are given in PLN.
Go2Go budget plan for Lodz, Poland
| | | | | | |
| --- | --- | --- | --- | --- | --- |
|   | Accommodation | Food | Transportation | Attraction | Daily Average Cost |
| Backpacker | 90 | 40 | 15 | 30 | 175 |
| Mid-Range | 150 | 100 | 30 | 50 | 330 |
| Luxury | 200 | 225 | 100 | 75 | 600 |
Lodz is a city of contrasts that piques your interest almost immediately. It is a city full of manufacturing but also quite green, avant-garde and eclectic. Lodz astounds with its creative installations and dazzles with the opulence of industry owners' homes.
Today, Lodz is a lively city known for its festivals and rediscovery. As it sits at the intersection of two major thoroughfares in the center of Poland, one could say that all roads lead to Lodz.
Come, stay the night, learn about it, and taste it!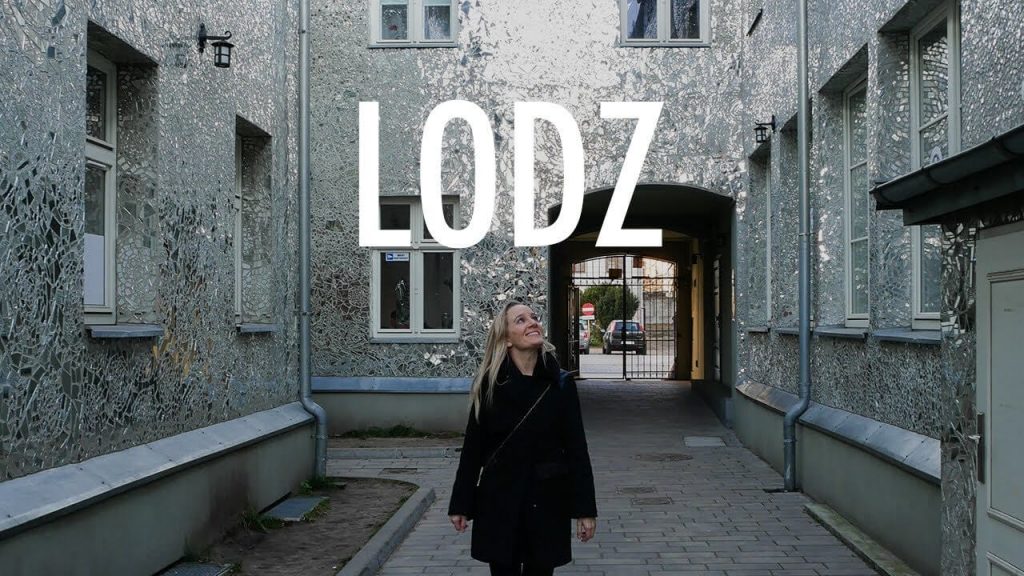 FAQ
Is Lodz worth visiting?
Why it's worthwhile to visit Lódz, after Warsaw and Kraków, Lódz is the third-largest city in Poland. For a weekend trip, it is an intriguing and enjoyable location for families. The city is in the country's geographic center and has good access to other parts of Poland.
What is Lodz, Poland, known for?
The top Polish cameramen, actors, and filmmakers, such as Andrzej Wajda and Roman Polanski, came from Lodz's Film School, a renowned cultural hub today. The best collection of Polish contemporary art in the nation is housed at the neighbourhood museum of art.
Was Lodz part of Germany?
German forces seized Lodz on September 8, 1939. One week had passed since Germany had invaded Poland on September 1. As a component of the Warthegau, Lodz was incorporated into Germany. Visit the glossary to view this term. After a German World War I general named Karl Litzmann, the Germans nicknamed the city Litzmannstadt.
Does Lodz have a beach?
In Lódz, as soon as it becomes hot, the ponds and lakes in and around the city come alive with wildlife and inhabitants looking to unwind on some beach. Although it seems unlikely, the city offers numerous top-notch public beaches inside its borders.
When did Lodz become part of Poland?
In 1806, Guided by Napoleon, Lodz became part of the Napoleonic Duchy of Warsaw. The town joined the Congress Kingdom of Poland, a client state of the Russian Empire, after the Congress of Vienna in 1815, which resulted in the dissolution of the duchy.
Why is Lodz called Polish Manchester?
As the third-largest city in Poland, Lodz (pronounced "woodge") earned its nickname "Polish Manchester" from its 19th-century industrial success and post-World War II economic decline.