Resilience and Renewal of Warsaw
Warsaw is the capital and largest city of Poland. The money is located on the Vistula River in east-central Poland and has an officially estimated Warsaw population of 1.86 million within a large metropolitan area of 3.1 million. That makes it the 7th most populous city in the European Union. The city area is 517 km2. It is an alpha global city and a significant cultural, political, and economic center. So let me help you enjoy your journey with this guidance!
History of Warsaw
Many devastating plagues, invasions, and fires mar this history. The War took place in the city. In 1943, the number of people living in the Warsaw ghetto grew because Jews were killed and sent to concentration camps; in the 15th century, the city became the capital of the Duchy of Mazovia and later became known as the Old City.
1526 the city and the province were incorporated into the Kingdom of Poland. Since 1573, the elections of its kings have also been held there.
The first permanent bridge was built across the Vistula River in 1573, and in 1596 King Sigismund III Vasa began to restore the castle as a royal residence. In 1611, the King and his court finally moved from Kraków (Krakow) to Warsaw, which became the capital of the Kingdom of Poland. After that, influential people built residences here, and independent settlements arose around its periphery.
In this article, we will cover the following:
Plan your journey (Getting around the city/Parking /public Bike Veturilo)
How is the weather?
Tourist Attractions in Warsaw
Enjoy your time in Warsaw (the city's nightlife, food and drink, and shopping)
Accommodation
Approximate budget
Getting to Warsaw
Plane – Warsaw Chopin Airport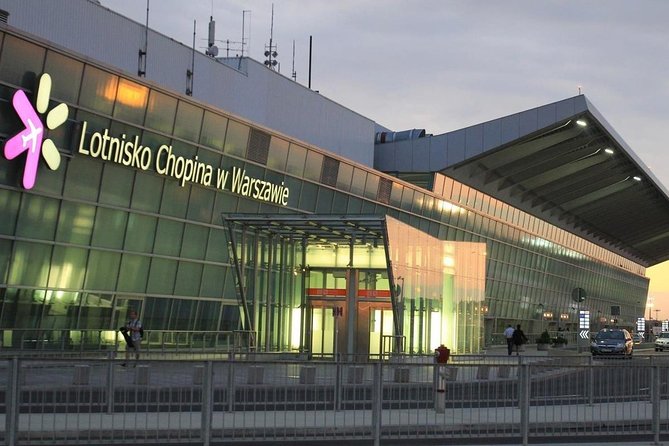 Warsaw Chopin Airport
, also called Warsaw Frederic Chopin Airport, is one of the two international airports in Poland's capital. The other is Warsaw Modlin Airport. There is only one terminal in Warsaw Airport, Terminal A. Terminal  A joints: Terminal 1 and Terminal 2.
The following parts make up the Warsaw Airport Terminal:
Check-in zones A and B are in the South Hall. It is the old part of the terminal. Check-in zones C, D, and E are in the North Hall. It runs the departures for many airlines, including all Star Alliance and One World airlines.
Plane – Warsaw Modlin Airport
Warsaw Modlin Airport
is an international airport located 40 kilometers (25 miles) north of the city, serving the capital of Poland. Warsaw Modlin Airport has a single-passenger terminal.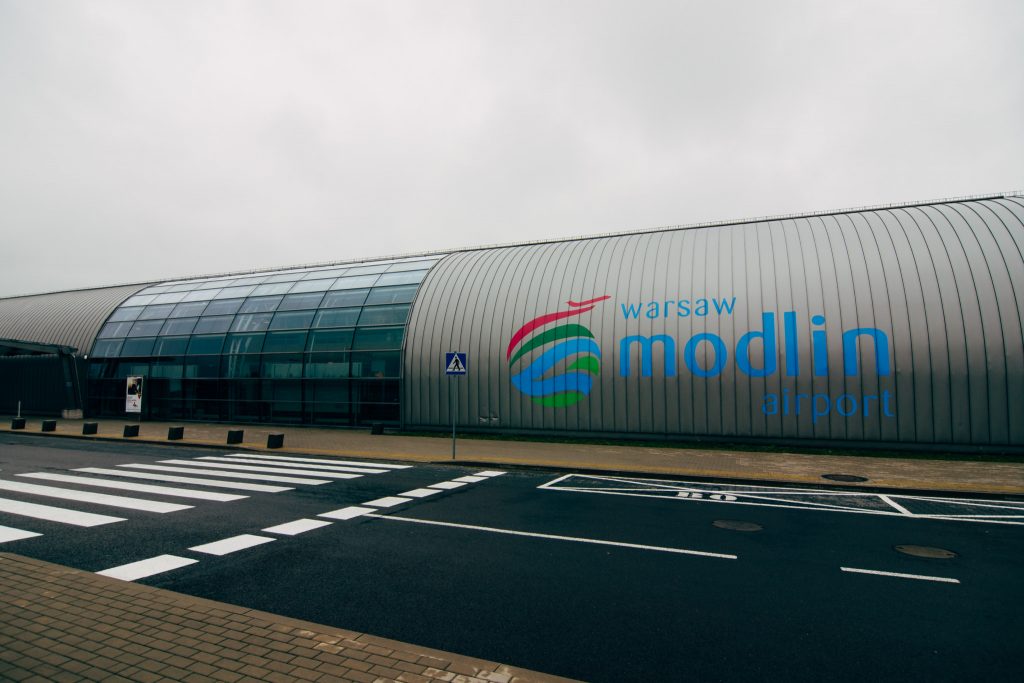 Train
They have three large railway stations with international and domestic long-distance connections:
–Warsaw Centralna, Aleje Jerozolimskie 54
Located in the heart of the city, it is reachable from all districts.
–Warsawa Zachodnia, Aleje Jerozolimskie 144
Warszawa Zachodnia railway station is next to the International Warsaw Zachodnia bus station. It is a good point for those traveling long distances (national and international) by bus.
–Warsawa Wschodnia, ul. Lubelska 1
The station is located on the Praga side of the river.
Train tickets can be purchased online at ticket windows (Casas) at railway stations or from selected travel agencies. Otherwise, you can buy the train ticket from the conductor. Do not forget that tickets sold on the train are subject to an additional charge. Train timetables are available at this site.
Bus
The Dworzec PKS Warszawa Zachodnia bus station at Aleje Jerozolimskie 144 offers international and national connections.
Tickets for national and international routes can be purchased at ticket offices at the station and on the website.
Getting around in Warsaw
The best way to get around Warsaw is by using public transport. They have an extensive network of buses and trams that run all over the city. It also has a sound metro system that runs from north to south and that runs from east to west. There are more than 1,500 buses that go in and around the city. Most run from 5:00 to 23:00. After that, most night bus routes run twice an hour.
Tickets, which can be used on the metro, bus, and tram, can be bought from machines around the city with English instructions. Metro stations and some bus and train stops have these machines, and tickets have English translations. You can also buy tickets at machines on buses and trams. You can pay with a credit card or exact change.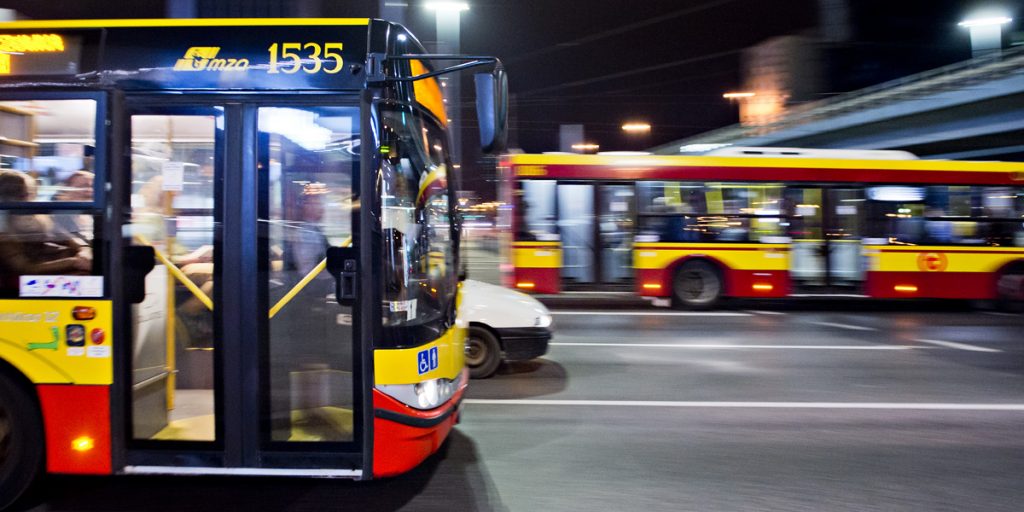 Tickets:
The Warsaw metropolitan area is divided into the urban zone "1" (within the city boundary) and suburban area "2".
Ticket prices – zone 1:
75-minute ticket – 4, 40 PLN
One-day ticket (valid 24h from the moment of validating the token): standard – 15, 00  PLN,
Three-day access: standard – 36, 00 PLN,
Ticket prices – zone 1 and 2:
20-minute ticket – 3, 40 PLN
90-minute access – 7 00 PLN
One-day ticket (valid 24h from the moment of validating the token): standard – 26 00 PLN
Weekend ticket (entitles to an unlimited number of rides from 7.00 p.m. on Friday to 8.00 a.m.   on    Monday): regular – 24 00 PLN
Three-day access: standard – 57, 00 PLN
You can buy tickets for public transportation at customer service centers and ticket machines. Luggage and animals can be carried free of charge on public transport.
Parking in Warsaw
In the city, zones for unguarded paid parking are located in several districts: City Centre, Wola, Mokotów, Ochota, Żoliborz, Praga Północ, and Praga Południe.
Parking is free on Saturdays, Sundays, and public holidays.
You can pay at the parking meter (with coins and cards) or using the mobile payment system. Two applications are used for this: MobiParking and mobile. And there are several parking spaces for tourist coaches in Warsaw. His website provides a map and a detailed list of paid parking.
Public Bike Veturilo
Many bike stations are located in the city center. It also can be found near many metro stations. Bikes are available 24 hours daily from March 1 to November 30 for nine months.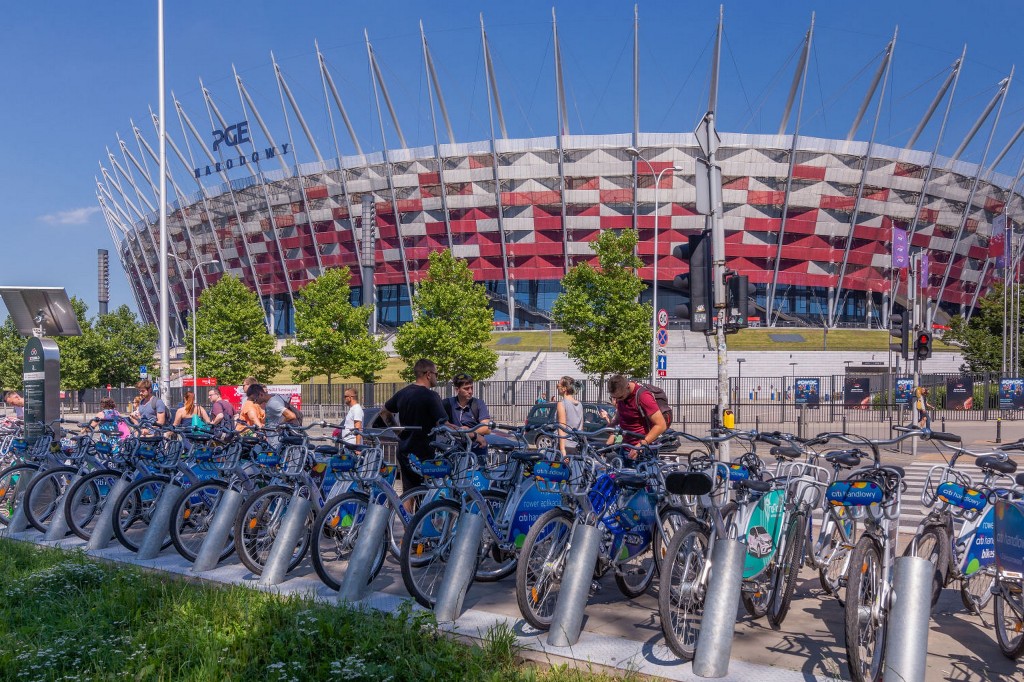 With Veturilo, you can rent a bike in the city center and drop it off in another district. You can rent a bike for up to 12 hours at a time. If the item is not returned after 12 hours, there will be a fine.
Mobile Apps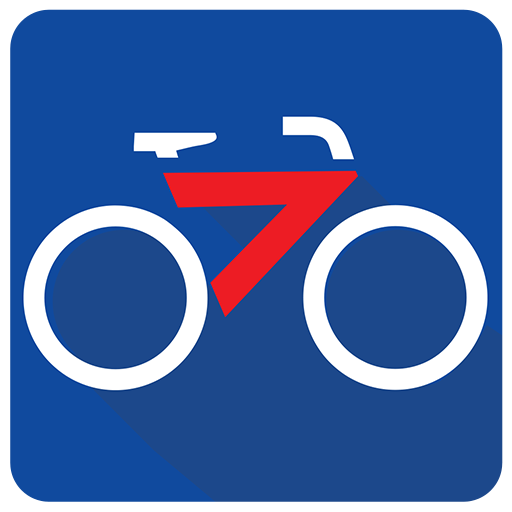 You can rent a bicycle using the terminals located at the bicycle stations. Use the
Veturilo city bike
system in summer. This app lets you find the nearest locations on the map and permanently access your account.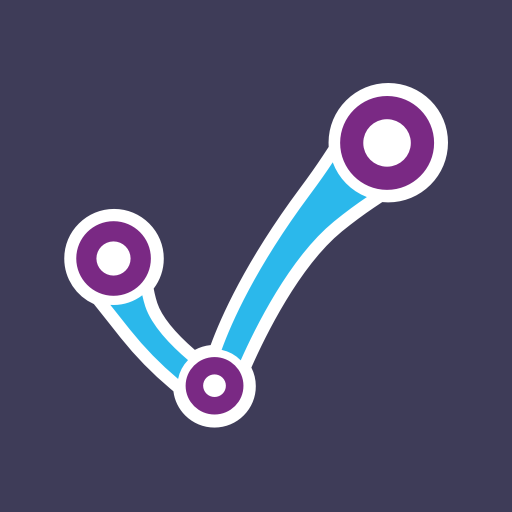 This
app
shows the public transport schedules for the day. Find the best connections, and use Warsaw's easy public transportation system to get around the city. You will have no trouble reaching your destination because the GPS is built in.
How is the weather in Warsaw?
Warsaw weather has a moderately continental climate, with winters often below freezing (0 °C or 32 °F) and summers pleasant and warm.
The snow that falls each month in Warsaw changes with the seasons. From November 19 to March 12, which is 3.8 months, snows, and at least an inch of snow falls on those 31 days. February is the month with the most snow in Warsaw. On average, 1.9 inches of snow falls that month. Summer, specifically June through August, is prime time for travel to Warsaw.
Tourist Attractions in Warsaw
If you've traveled much, you know how important it is to have access to secure luggage storage. That's because most hotels and Airbnbs won't let you check in before noon, and airlines usually don't get in until the wee hours of the morning.
However, there is so much to see and do in Warsaw that you shouldn't give a second thought to your bags. The city has storage facilities, and Radical has numerous, primarily close to significant. You can find luggage storage by visiting this website.
Old Town Market Square
The Old Town is the oldest part of Poland's capital, Warsaw. The Vistula River, Grodzka, Mostowa, Podwale streets, and the Gdansk Boulevards surround it. It is one of the best-known places to visit in Warsaw. The old town marketplace, full of restaurants, cafes, and shops, is the heart of the area. The city walls, St. John's Cathedral, and the Barbican, which connect the Old Town and the New Town of Warsaw, are all examples of medieval architecture found in the streets around the square.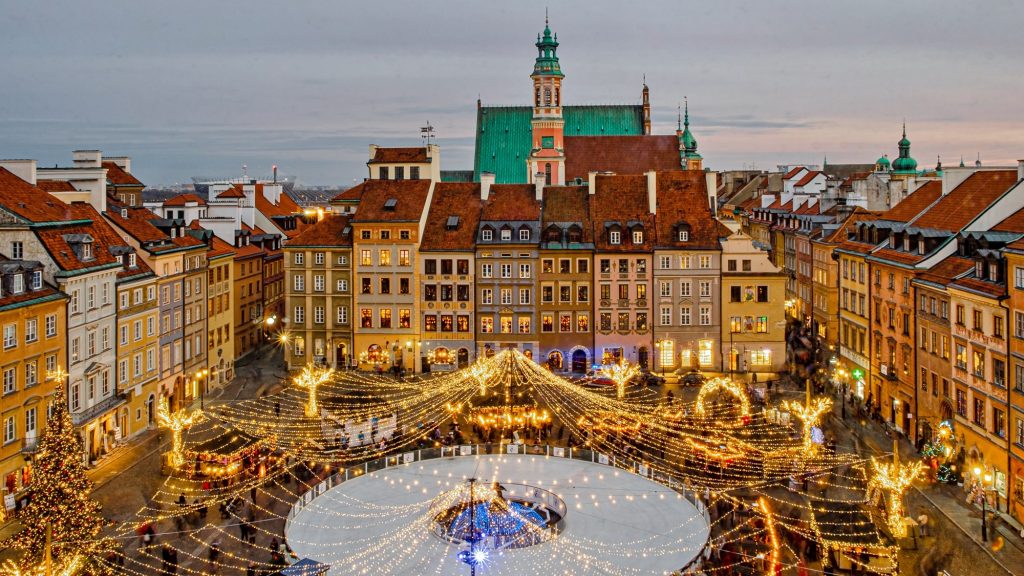 Palace of Culture and Science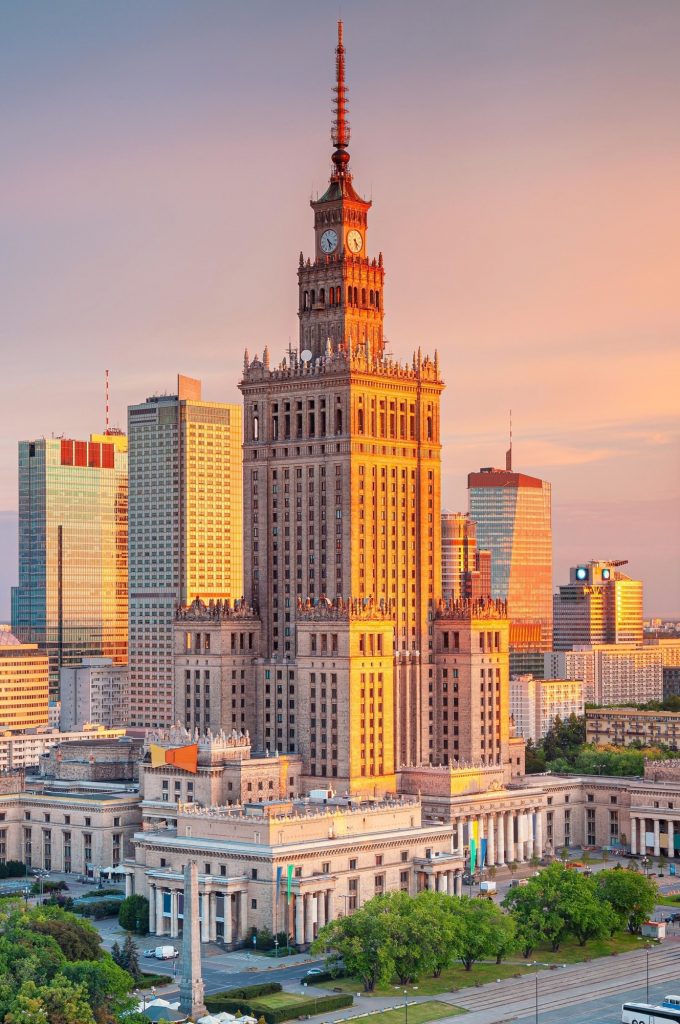 The Palace of Culture and Science (PKiN for short) is a prominent high-rise building in central Warsaw, Poland. With a total height of 237 meters, it is the second tallest building in Warsaw. It is the 6th tallest building in the European Union and the tallest building in continental Europe. This building was constructed in 1955 and houses various public and cultural institutions like libraries, cinema halls, theatres, sports clubs, and libraries. Since 2007, it has been included in the Register of Objects of Cultural Heritage.
Royal Castle in Warsaw
The Royal Castle in Warsaw is a royal residence that served for centuries as the official residence of Polish kings. It is located on Castle Square at the entrance to Warsaw's Old Town. The building has been remodeled in a neoclassical style.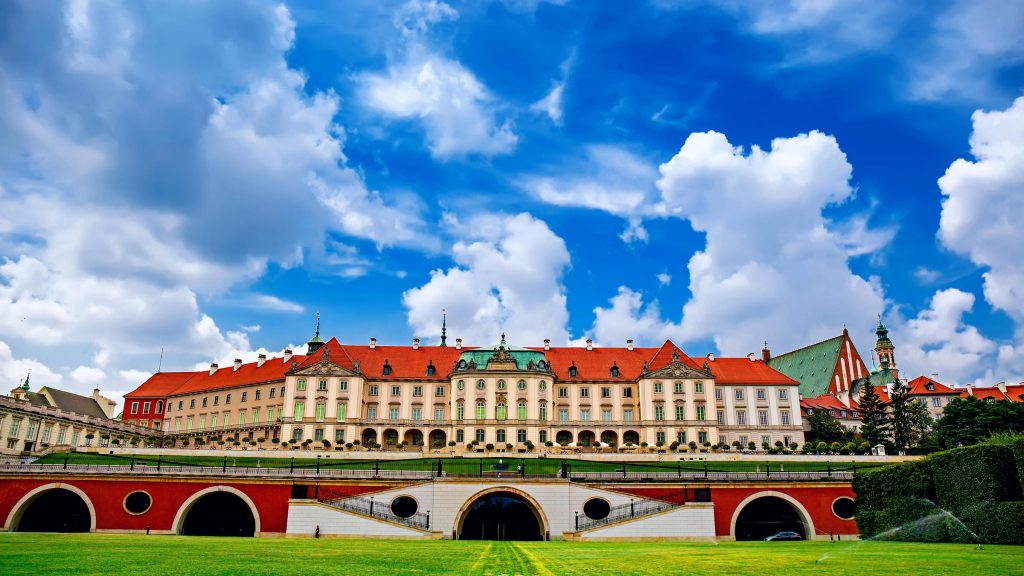 The King's private offices and the administrative offices of the Royal Court were located in the palace from the 16th century until the final partition of Poland in 1795.
Royal Łazienki Museum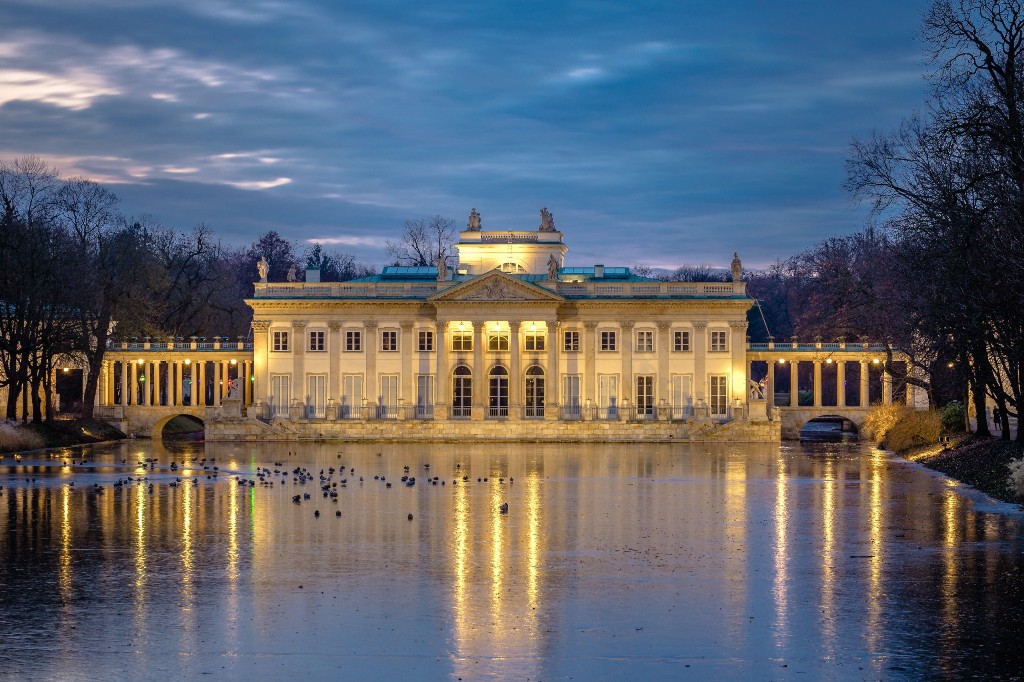 King Stanislaw August spent his summers at Royal Lazienki. It is built in a classical style and has beautiful gardens in a natural setting. You can relax by watching nature and learn more about enlightenment ideas by visiting some of Europe's most beautiful buildings.
Wilanow Palace
Wilanow Palace is a former royal palace in the Polish city of Warsaw. It is in the Wilanow neighborhood. Reminds us of the culture of the Polish state before the disaster in the 18th century. It is one of Poland's most important buildings. The Palace Museum has existed since 1805 and holds the country's royal and artistic history.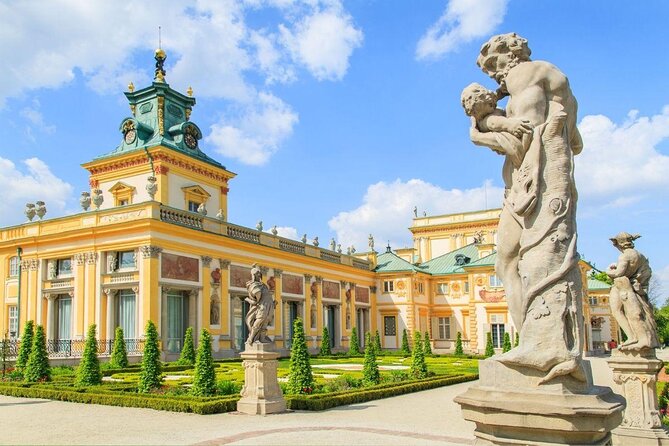 The Summer Royal Concerts in the Rose Garden and the International Summer Early Music Academy are cultural events at the Palace and Gardens of Wilanow.
Museum of the History of Polish Jews
The History Museum of Polish Jews is at Wilanów Residence, a former royal palace in the Warsaw Ghetto. The museum's cornerstone was first placed in 2007 and opened to the public on April 19, 2013. Finnish architects designed the glass, copper, and concrete postmodern tower. Multimedia displays in the museum tell the story of Poland's thriving Jewish community, which existed there for millennia before World War II.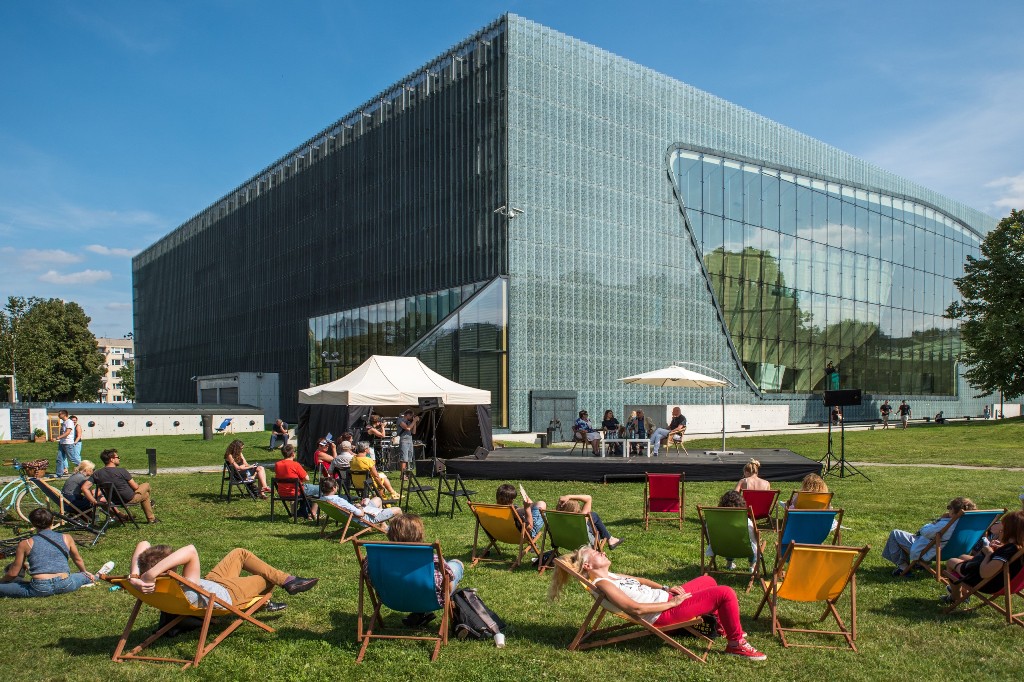 What to do in Warsaw?
So let's find some things to do here. Come with me, let's see the best experiences of your trip.
Traditional Galar Cruise on the Vistula River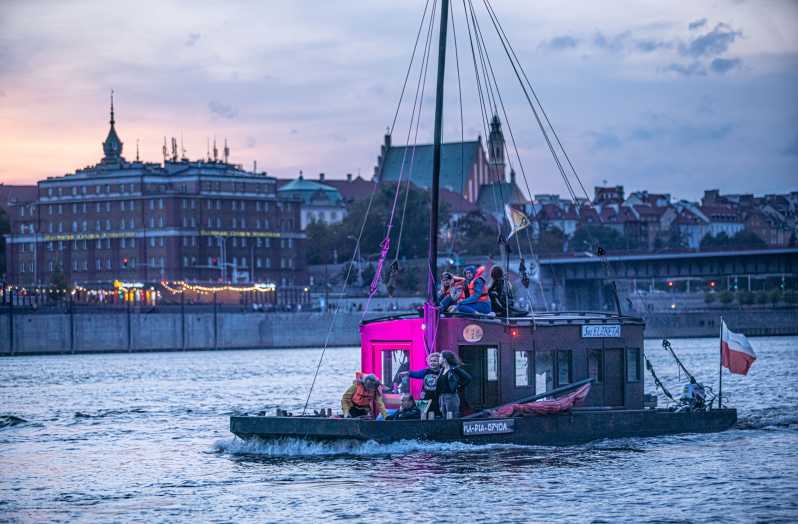 The Mermaid Monument on the boulevard is where to start finding your way. Then go straight to the river by going down the stairs. Then you have to walk 300 meters on the boulevard to the right. When you see the Atalanta, a big white ship, join that boat.
Then you will make memories in Warsaw that you will never forget. Look at the old city from the water, which gives you the best views. Travel on a traditional Galar boat. Find different ways to look at the Vistula River.
Sightseeing bus rides
You can learn about the city's old and new parts on a Warsaw sightseeing bus. History buffs will love the Warsaw Rising Museum, which has more than 1,000 exhibits that bring the city's troubled past to life.
The National Museum, on the other hand, has more than 400 works by Poland's best artists. In the Warsaw Zoo, you can see the famous native brown bears and 500 species of animals from around the world and from Poland.
Copernicus Science Centre
The Copernicus Science Center is a museum dedicated to the natural and physical sciences. With 450 hands-on displays, guests are encouraged to experiment and make scientific discoveries.
Compared to similar facilities elsewhere in Europe, this one stands out as Poland's most advanced and extensive. Launched in 2018, it is pretty new.
Chopin Concerts in the Old Town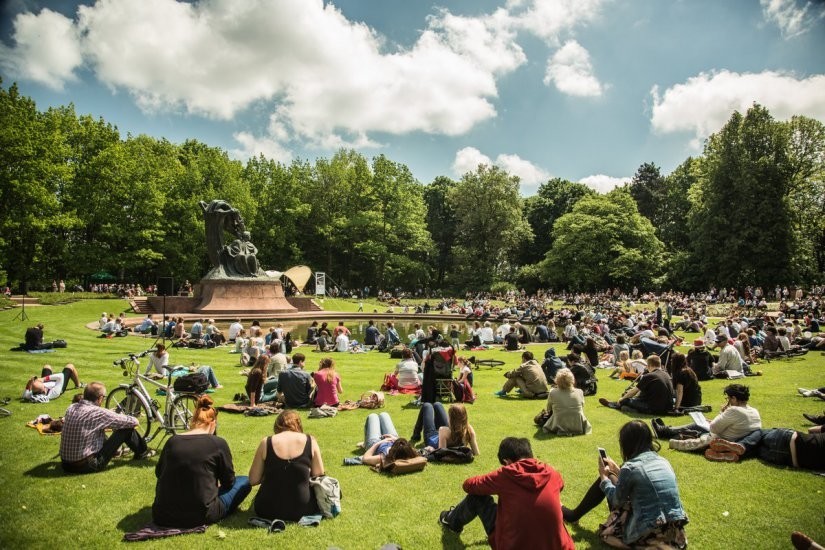 If you're tired from traveling, you can go to the Chopin concert series in the old town in the evening. A party to honor Frederic Chopin, one of Warsaw's best musicians. Different pianists give concerts daily so that each piece will be played differently. This makes for exciting conversations about music. Every time you go to one of these shows, you can hear well-known works from a different perspective, inspiring both the audience and the performers.
Polish Vodka Museum
It is in the old building of the Warszawska Wytwórnia Wódek Koneser vodka factory, which was built in the 1800s. During World Wars I and II, it was used to make recipes for famous Polish vodkas like Wyborowa and Luksusowa. You will learn about the most famous Polish alcohol's 500-year history, how its production has changed, and the traditions and customs accompanying it. You can make up your recipe for a tincture and learn about the equipment Jan Pistorius used to make his. There is also a restaurant with tables set up over the old furnaces of the factory, a bar that serves drinks made with Polish vodka, and a restaurant that is open 24 hours a day.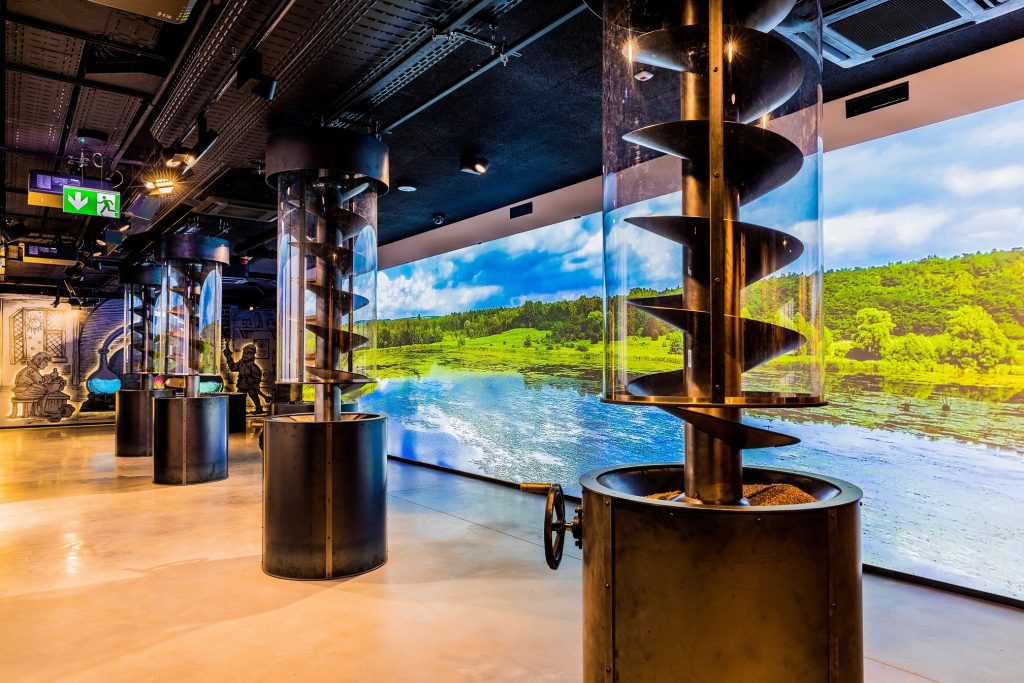 Nightlife in Warsaw
The night is still young. Do you want to go to town? There are a lot of places to go, like the famous clubs on Plac Zbawiciela or the hot bars and clubs along the Vistula, where the nightlife is hopping in the summer. If you want to party, go to the area around Parkingowa, Nowogrodzka, and Mazowiecka. No problem if you want to see the city's skyline from a higher floor. Here are clubs with views like that.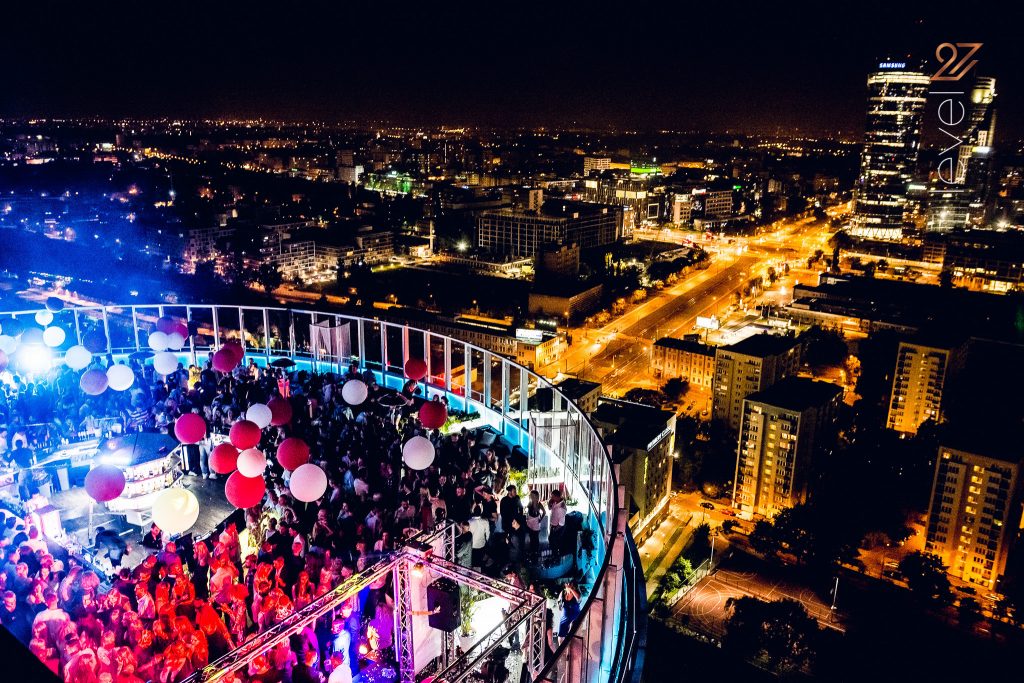 Cuisine in Warsaw
Warsaw cuisine is diverse, multicultural, delicious, and full of energy. Make a reservation at a Michelin-starred eatery or try out the ambiance of a "milk bar" from the Soviet era. Soothe your sweet tooth with organic ice cream, a scoop of zygmuntówka, or a W-Z cake. Attend a breakfast show, eat food, and relax on the grass. Warsaw's restaurants cater to dietary restrictions of all kinds, including those of vegetarians and those who avoid gluten.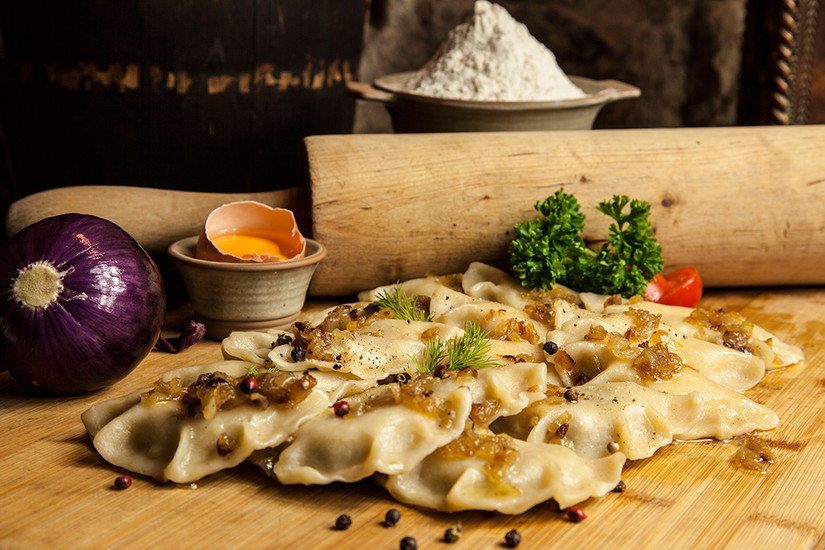 How to taste food and drinks?
Food Town at the Norblin Factory is Warsaw's most significant area for food service. In old buildings, some restaurants serve food from around the world, so everyone can find something they like. You can try food from Europe, the Middle East, Asia, and the Americas at Food Town.
Let's go shopping.
It would help if you planned on shopping while you're there. Malls, unique boutiques, and high-end fashion shows may all be found in plenty in Warsaw. Both well-known labels and up-and-coming designers have contributed collections. Polish design studios are equally fascinating to explore.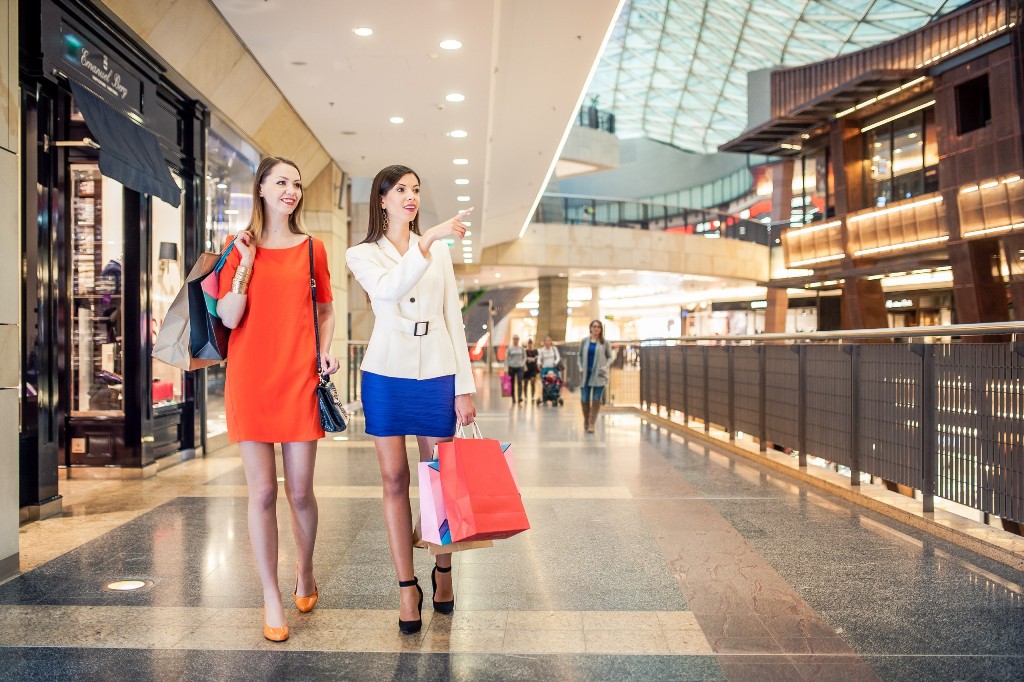 Accommodation
All the information you need to travel smartly and stay safe. Look for the best place to stay. There are hotels, resorts, and more. Visit this website to find a place to stay that fits your needs.
Approximate budget?
How much money do you need to go to Warsaw? I'll give you a general idea—plan on spending about z292 ($60) daily during your trip to Warsaw. Further, you can get more ideas about your trip by a visit to this site.
Conclusion
A travel plan ensures that the new schedule runs well and smoothly. Even if you don't want it to change, it must be because of something out of your control. Therefore, a guide will be crucial to meet your goals and interests!
FAQs
What is Warsaw famous for?
Warsaw is famous for several reasons. Poland's 17 UNESCO World Heritage-listed sites, sights at the Palace of Culture and Science, sampling Wedel chocolate in Poland, experiencing Chopin's legacy, and Marie Curie's hometown of Warsaw having one of the best bar scenes in Eastern Europe and being able to get in and out. The narrowest house in the world.
Is Warsaw a cheap city?
Warsaw is well-known for being one of Europe's most affordable major cities. Compared to other European megacities, costs are significantly more reasonable.
Is Warsaw in Germany or Poland?
Warsaw is located in east-central Poland, some 260 kilometers (160 miles) from the Baltic Sea and 523 kilometers (325 miles) east of Berlin, Germany. The Vistula River divides the city in half.
Is Warsaw worth visiting?
Everything is offered at unrivaled pricing. Chauffeured transportation in a stretch limo or a minibus. Top-Rated Warsaw Tours. Location (s) that you must visit. Continuous accessibility. Professional background spanning 15 years. Automobiles with climate control. Reference materials are available in multiple languages—operators fluent in English.
Is it safe to visit Warsaw?
Terrorist Threat Level: Minimal Report anything suspicious to the authorities, and keep an eye on the news to learn whether any recent attacks have occurred in Warsaw.
Is Warsaw cheap to visit?
Warsaw is relatively cheap for a European city, and, as with Krakow, the world-class museums are great value for money. It would help if you planned for a similar budget to Krakow. Although Warsaw is capital Poland's capital, it is less of a tourist destination, so everything evens out.
Do they speak English in Poland?
Poland ranks 16th out of 100 countries on the world's most comprehensive assessment of English proficiency (EF EPI 2020). Most English speakers do so because it is the language of daily life in large urban centers.
Do I need a visa to go to Warsaw?
The Schengen Borders Agreement includes Poland as a member country. Travelers holding valid U.S. passports visiting the Schengen area for tourist or business purposes can enter the region visa-free for up to 90 days or 180 days.
What is the best month to visit Poland?
The peak tourist season in Poland is June through August when temperatures are higher and precipitation is less likely. Shoulder seasons like early spring (March–April) and late fall (September–October) are attractive alternatives to the busier summer months.
How many days in Warsaw is enough?
In 2 days you can see the historic city Centre, learn about the city's history at several museums, and try local food.
When did Warsaw become the capital of Poland?
On February 1, 1945, Poland's government made Warsaw its capital and established an office to help rebuild cities. In the decades that followed, the town was rebuilt. The war wounds almost completely healed, and the city grew more significant than before the War regarding the land area and the number of people.
Happy travels!
People also viewed:
Best time to visit Poland: More Than Just Pierogi and Vodka
From Medieval Castles to Modern Cities: Explore Poland's Rich History and Culture