A fantastic meal experience may be had at Restoran Kadena in Split. They adapt to the diverse needs and desires of their customers by taking a personalised approach to dining. The staff will work with you to design a dinner that exceeds your expectations, whether you favor fish, meat, or a combination of the two.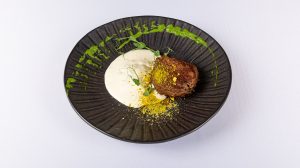 Four to eight-course feasts are one of Restoran Kadena's unique selling points. The crew uses their expertise and high level of skill to produce a wide range of foods for the diners to enjoy. The restaurant serves sushi, sashimi, and tataki in addition to a variety of mouthwatering steaks such the Tomahawk and Teres Major. Additionally, they provide distinctive and uncommon fare like the dessert "KADENA" made of white chocolate, almonds, and passion fruit.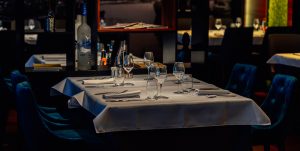 Other options available at the restaurant include squid ink flatbread with dried bacon and pea and corn essence. The chefs take great care to only use the freshest, best-quality ingredients, and they carefully plan and execute each meal. Along with the food, the restaurant offers both homemade and truffle butter.
Conclusion
Restoran Kadena in Split, Croatia, offers an exceptional eating experience. The restaurant takes great pride in providing a tailored dining experience. Which meets the different needs and interests of its customers. Steaks, Japanese delicacies, and unusual dinners such as the "KADENA" dessert are just a few of the dishes prepared. All food is prepared by the highly qualified and experienced staff. The restaurant serves a variety of other dishes and appetizers and only employs fresh, high-quality ingredients. Each meal is expertly cooked and presented by the staff, who also go above and beyond to provide outstanding service to the visitors.