In the center of Stockholm, there is a distinctive and genuine Swedish restaurant called Ekstedt. The restaurant's cuisine focuses on traditional Swedish cooking techniques and includes items cooked over an open fire, producing meals with an unmatched depth of taste and texture. Every dish, from the delicate smoked salmon to the luscious grilled steaks, is skillfully prepared to highlight the greatest aspects of Swedish cooking.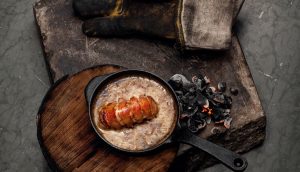 With lovely timber décor and cozy lighting, the restaurant's decor is warm and inviting and fosters a welcoming atmosphere. The kind and educated personnel, who are constantly available to offer food advice and wine-matching suggestions, further enhance this. Every meal prepared by Ekstedt aims to employ locally obtained and seasonally appropriate ingredients to highlight the bounty of Sweden's natural surroundings. Ekstedt is a must-try restaurant in Stockholm, regardless of whether you are a seasoned foodie or just searching for a genuinely excellent dining experience.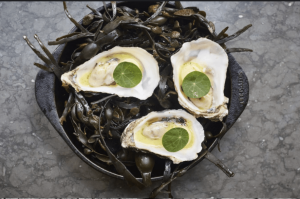 Ekstedt provides a variety of cooking classes and seminars in addition to its delicious meals, allowing visitors to learn more about Swedish cuisine and leave with new skills and methods they may use in their cooking. This restaurant is the ideal location to discover the finest Swedish food and culture, whether you're seeking a memorable night out or a rich culinary experience.
Conclusion
In conclusion, Ekstedt delivers a trip through traditional Nordic cuisine, elevated by modern techniques and fresh, local ingredients. It is a singular and wonderful eating experience. It is the ideal location for a special event, a night out with friends, or a romantic supper because of the welcoming atmosphere. Ekstedt is a perfect picture of the beauty and charm of Scandinavian cooking because of its attention to detail, from the open kitchen to the warm, flickering light of the fire. Come now and enjoy all the splendor of Scandinavian cuisine.