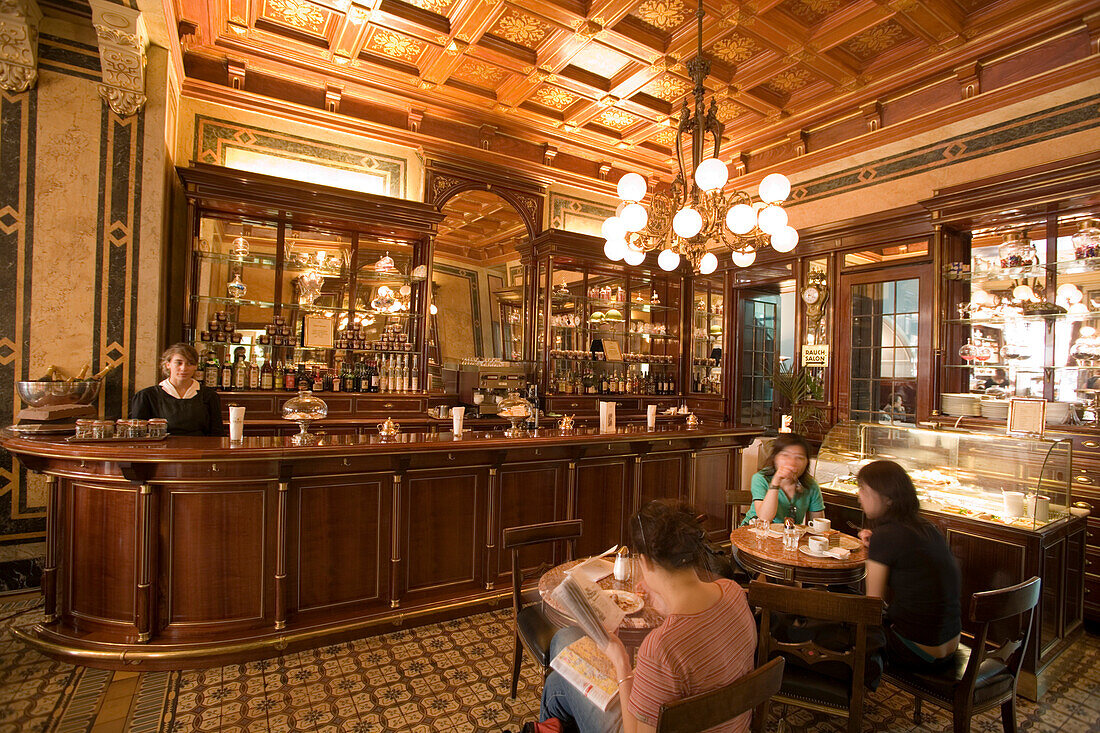 Founded by Godlieb Demel in 1786, the bakery has been passed down from generation to generation and has become a popular institution in town. The bakery is famous for its traditional Viennese pastries, such as the apricot-filled chocolate his cake Sachertorte and the caramelized sugar pancakes Kaiserschmarren. Ornate chandeliers, marble countertops and a grand piano create a sumptuously elegant setting that's as impressive as the pastries. In addition to pastries, Demel his bakery also offers a variety of breads, sandwiches, and chocolates. This bakery is a must for any visitor to Vienna, where you can get a taste of the city's rich culinary traditions.
One of the unique things about Demel Bakery is that it's also a café, allowing visitors to enjoy baked goods and sandwiches sitting at one of the shop's elegant tables. The café also offers a variety of coffees and teas, perfect for a morning or lunch break.
Demel Bakery is also known for its traditionally made on-site chocolate treats. The chocolate shop offers a wide variety of chocolates that are perfect for gifts and sweets. Such as truffles and bonbons. The chocolate shop also offers chocolate-making classes for those who want to learn more about the art of making chocolate. Overall, Demel Bakery is a must visit for anyone visiting Vienna. The bakery's long history, delicious pastries and elegant atmosphere make it a true institution in the city. Whether you're looking for sweet treats or a special gift, you'll find something to suit your taste at Demel's Bakery.