A Fascinating Journey through the Imperial Past and Modern Present
As the best place to live in the world – why don't you get a chance to feel it yourself? So, if Vienna is your next destination, certainly it gives you a different experience than all your other trips.
Vienna dazzles you with its beauty.
Vienna, the capital of Austria located in the European continent, always attracts many tourists worldwide. It sits only 200 meters above sea level in a plain where the Danube flows through the country's extreme east. Being one of nine states in Austria, Vienna's population is around 1.9 million.
You will find many splendid sights and massive greenery lands in the city; it is covered with a stunning mix of culture, history, food, and music. Vienna is a perfect destination for music lovers, giving a chance to feel world-class opera for less money.
Through the boulevards in Vienna, you can see the beauty of Vienna with the mix of all its amazing attractions.
Vienna History
Vienna served as the gateway between West and East Europe for centuries. It was the natural center of the Habsburg Empire and is still Austria's most significant commercial and cultural center.
Vienna has been variously incarnated throughout history. It served as an imperial city from 1558 to 1918, Vienna was the seat of the Holy Roman Empire until 1806, and then it was the capital of Austro, the Hungarian Empire.
Served first as the capital of the Austro-Hungarian Empire until 1806 and then as the seat of the Holy Roman Empire.
In 1918 it became the republic capital of a central European country that emerged from World War I.
Adolf Hitler included Austria in his "Greater" Germany from 1938 to 1945 and renamed Vienna "Greater" Vienna due to the Nazi expansion of the city's boundaries. Additionally, In the decade following World War II, Austria was occupied by British, French, American, and Soviet forces. Vienna was divided into five zones, including an international zone covering the Innere Stadt ("Inner City").
An independent Austria re-established its freedom after the State Treaty was signed with the four occupying forces in 1955, and Vienna served as the nation's capital."
Vienna is one of the least ruined among the major old capitals of western Europe.
How to reach Vienna
Vienna is an extremely linked city all around the world. So, commonly you can reach Vienna by plane or train. Also, you can use a bus or boat to reach Vienna.
By Plane
Vienna International Airport serves as an important hub for flights in Central Europe. Many airlines come to this airport from cities in Europe, Asia, the USA, and Canada.
When you come to the airport, you can use one of the following to get to Vienna;
Transfer Service – reserve a vehicle with a driver waiting for you at the airport.
City Airport Train (CAT) – You can take a train from the airport terminal to the city center.
S-Bhan and RailJet trains –  go to OBB – Vienna railway website to get this service.
Taxi – hop into a taxi from Vienna airport to your destination.
Bus – You can use a bus to the capital,  but it is normally more expensive, slower than trains, and difficult to navigate.
Buy a Vienna Card for free unlimited use of public transport while it offers discounts and benefits at the city's museums, monuments, and tourist attractions.
You can use a train, bus or boat to visit Vienna, if you are in a nearby European city, as it is cheap.
By Train
The Wien Hauptbahnhof is Vienna's main railway station, which is internationally and regionally connected. You can arrive at Wien Hauptbahnhof from Bratislava, Budapest, and Prague, and trains from other cities may come at another of the city's stations. Then you can use the public transport system which provides excellent service to reach hotels and attractions easily.
Use The Trainline and Rail Europe websites to book your train tickets.
By Bus
Vienna has several bus stations, including an International bus terminal right near Hauptbahnhof train Station. Coach trips from nearby cities are typically slightly cheaper but take longer than alternative train trips.
Try Flixbus website to get cheap bus tickets across Europe.
By Boat
The river can reach Vienna if you are in Bratislava. Twin City Liners and Lod are the hydrofoil service providers, which you can use to come to Vienna from Bratislava in around 75 minutes.
Vienna Weather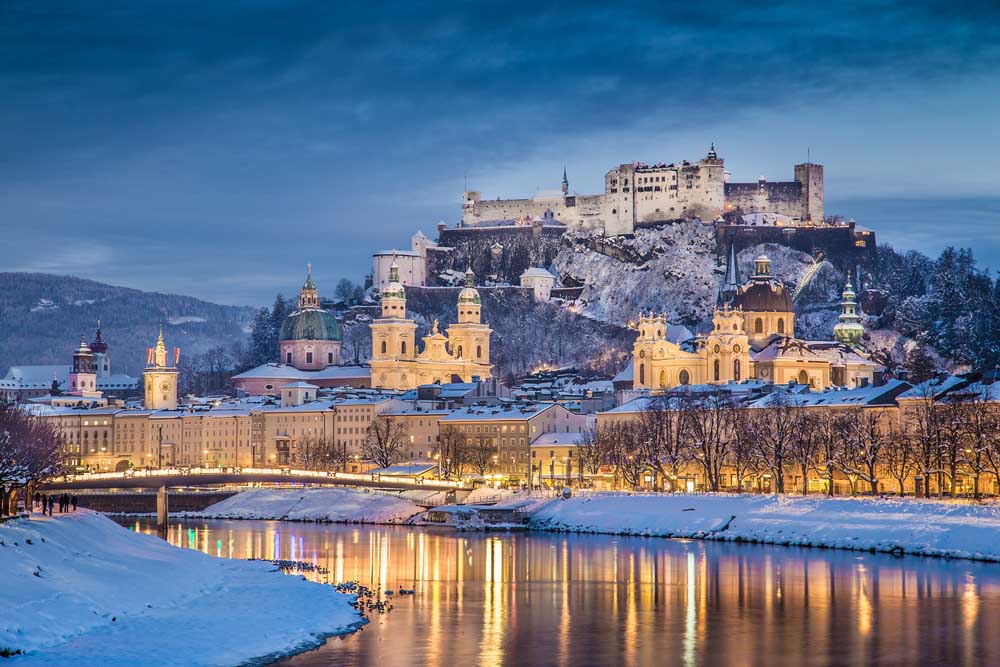 Vienna experiences mildly continental weather, with cold winters and warm summers. The winter is chilly and cloudy. Snowfalls are quite often but are typically not very heavy. There may occasionally be cold spells with lows of -15 °C (5 °F) or even lower. The coldest record was set in February 1929 and is -26 °C (-14.8 °F).
Although there may occasionally be rain and thunderstorms, the summer has beautiful periods that are conducive to outdoor activities.
However, there are times when it is extremely hot and humid, with highs that can equal or exceed 35 °C (95 °F). The highest record, which was set in July 2007 and August 2013, is 38.5 °C (101.3 °F).
Best time to visit Vienna
The finest seasons to visit the city are spring and autumn, particularly May, June, and September. Daytime temperatures are nice during these times, though it's essential to pack a sweater and a jacket for the evening. The temperature is often moderate in July and August, although there is a chance of some really hot days, which can also occur more rarely in the second half of June and in the first half of September.
But, do you know that Vienna is the best place to celebrate an unmemorable Christmas vacation?
Remember that Vienna is a perfect winter destination with gorgeous, unique streets and vibrant Christmas markets. Vienna's delightful food and drinks and many activities like outdoor ice skating and New Year's Eve Ball also make the most charming atmosphere in Vienna.
Vienna's attractions
Here is a list of some of the most attractive places:
St. Stephen's Cathedral
St. Stephen's Cathedral is a marvelous masterpiece of Gothic and Roman architecture, and also, this is the mother church of the Roman Catholic Archdiocese of Vienna. The cathedral's imposing height, dark Gothic spires, intricately tiled roof, elaborately designed exteriors, and towers that soar 446 feet up,  with the second large chimed bell and the 18 altars adding unbelievable value to the entire city of Vienna. You can have the best view of the entire city from the Cathedral 500 foot south tower. St. Stephen's Cathedral is one of the most respected attractions in Vienna. Location: Stephansplatz 3, 1010 Wien, Austria
The Hofburg
The Hofburg Palace, also known as the Imperial Palace, was the royal palace of the Habsburg empire for more than seven centuries until 1918. Today it serves as the iconic seat of power, workplace, and the residence of the President of Austria.
The oldest part of this palace dates back to the 13th century, consisting of an expansive 18 wings, 19 courtyards, and 2600 rooms.
You can stroll through the pedestrian areas and visit vibrant cafes, luxury restaurants, lush parks, a butterfly house, the Austrian Film Museum, and the famous Spanish riding school.
Location: In the center of Vienna, Michaelerkuppel, 1010 Wien, Austria
The Vienna Zoo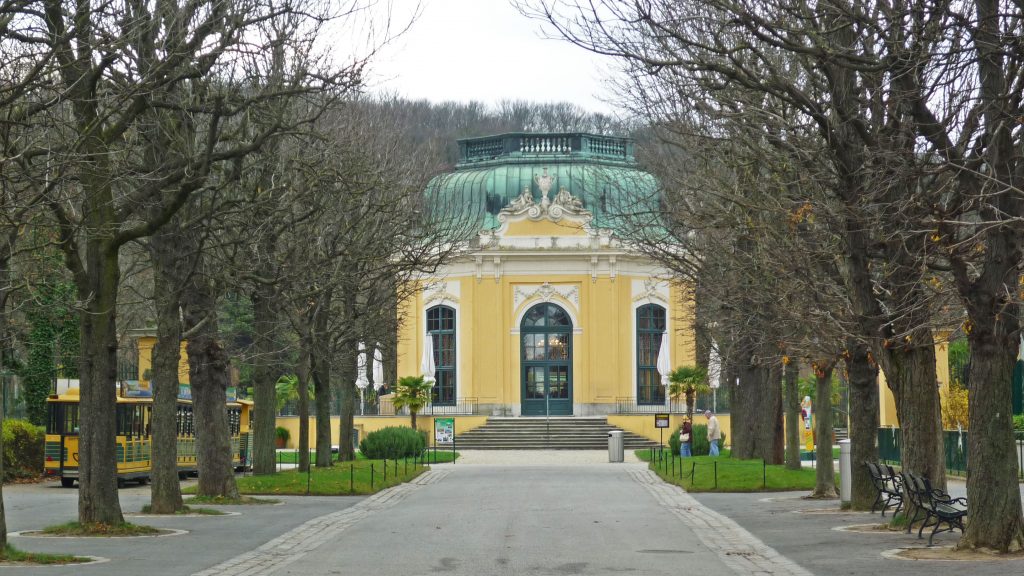 The Vienna Zoo (1752), known as Tiergarten Schönbrunn, is the oldest and the best Zoo in Europe and is a UNESCO World Heritage. If you visit Vienna with your kids, this will be at the top of your list of places. The zoo has over 700 species, and with a guided tour, you can have the perfect experience of the Zoo.
Location: Maxingstraße 13b, 1130 Wien, Austria
Schönbrunn Palace And Gardens
The Schönbrunn Palace and Gardens was the summer residence of the Habsburg emperors and is one of Vienna's most historic monuments. The word Schonbrunn gives the meaning of "beautiful spring." The palace, which has a whopping 1,441 rooms, is a magnificent example of the elegance and majesty of Baroque architecture. Also, it has a sprawling complex of staterooms and a triumphal arch – the famous Gloriette, the Maze, Privy Garden, Orangery Garden, and the Children's Museum. The Schönbrunn Palace has been announced as a UNESCO World Heritage Site.
Location: Schönbrunner Schloßstraße 47, 1130 Wien, Austria
You can explore the Schönbrunn Palace and Gardens with tour passes and tickets as they are more economical.
Vienna City Hall
The City Hall is the official seat of the Mayor of Vienna, also locally popular as "Wiener Rathaus," which was built by Friedrich von Schmidt between 1872 and 1883.
This neo-Gothic building, one of Vienna's most significant structures, had about 40,000 cubic meters of natural stone and 30 million bricks in its construction.
The splendid exteriors of the building make it one of the most attractive tourist spots.
Location: Friedrich-Schmidt-Platz 1, 1010 Wien, Austria
The National Theater
The National Theater, also popular as the Burg theater, Burg, or Haus am Ring, has been well known for performing German Language plays and its functions started in 1741. One of the notable landmarks in Vienna's Ring Boulevard is the National Theater, which was first built in 1740.
The current building dates back to the nineteenth century.
The theater's exterior is beautiful, with arches and intricate facades. Its interior, which features lavish French Baroque-style decorating and a staircase with Klimt brothers' frescoes, is equally remarkable.
You can enjoy a live show of the National Theater or tour the building to explore this unremarkable monument of Vienna.
Location: Universitätsring 2, 1010 Wien, Austria
Kunsthistorisches Museum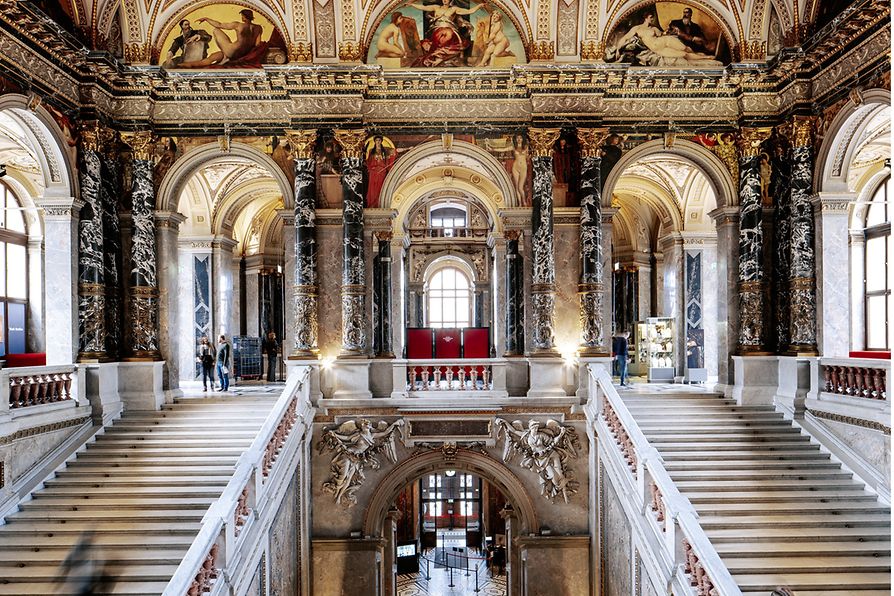 The city center is another attractive place in Vienna for tourists. The Kunsthistorisches Museum, or the Art History Museum (1891), is a famous museum in Vienna. The museum has an impressive collection of  17,000 Egyptian sculptures, coffin mummies, antique jewelry from Greece and Rome, 600,000 coins and medals, and the renowned Kunstkammer Wien cabinet. 
The artworks from the Renaissance and Baroque periods on show here are a wonderful feast for history and art enthusiasts. The Art History Museum is also home to the world's largest Bruegel collection.
Location: Maria-Theresien-Platz, 1010 Wien, Austria
Hundertwasserhaus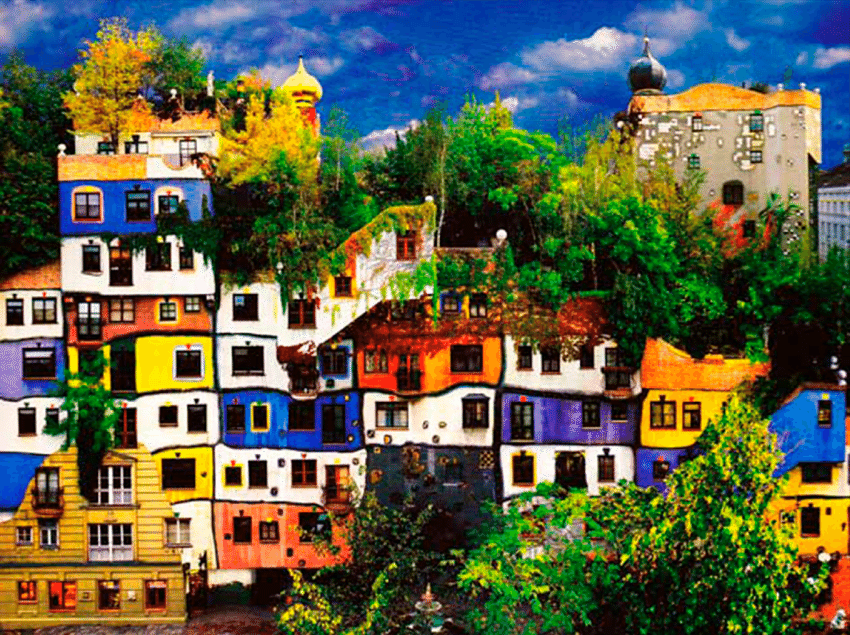 Hundertwasserhaus is Vienna's "nature and human-friendly" apartment block designed by the famous Austrian architect Friedensreich Hundertwasser. The colorful exteriors of this apartment, with its fascinating model, make it a must-visit place during your trip. While the apartment's exterior vibrancy makes it an instant head-turner, the houses here have about 200 trees and shrubs, making them even more heavenly and lively.
The tourists can only enjoy this from the outside; anyway, there is a visitor-friendly community nearby called Hundertwasser Village. The artist converted a tire shop into this location, which also features a "village square" with other shops and bars that follow the same aesthetic.
Location: Kegelgasse 36-38, 1030 Wien, Austria
Karlskirche / St. Charles Church
Kariskirch, St. Charles Church is a stunning church combining Renaissance, Byzantine, and Baroque architectural styles. This building fascinates tourists with its intricate dome paintings, a huge elliptical copper dome at the center, and twin enormous columns at the front.  Inside the church, though heavily crowded, a lift will take you to the top for the best view in town.
Location: Kreuzherrengasse 1, 1040 Wien, Austria
Apart from these landmarks, you will find many must-see places in Vienna. Some of them are as follows;
The Belvedere Palace
Austrian National Library
St. Peter's Church
The Austrian Parliament Building
The Vienna State Opera House
The Imperial Crypt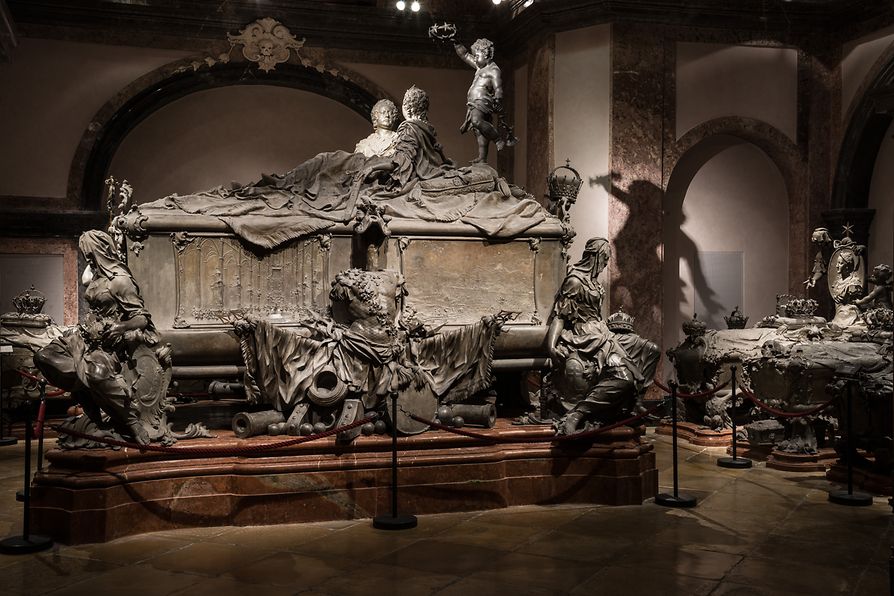 Also, don't forget to explore the museums in Vienna
Natural History Museum
Museum of Military History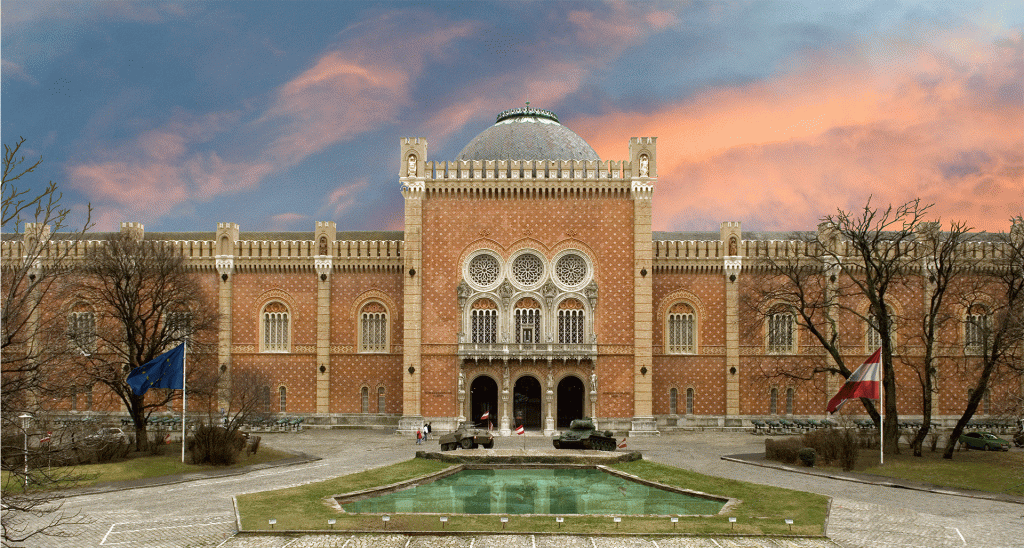 Sisi Museum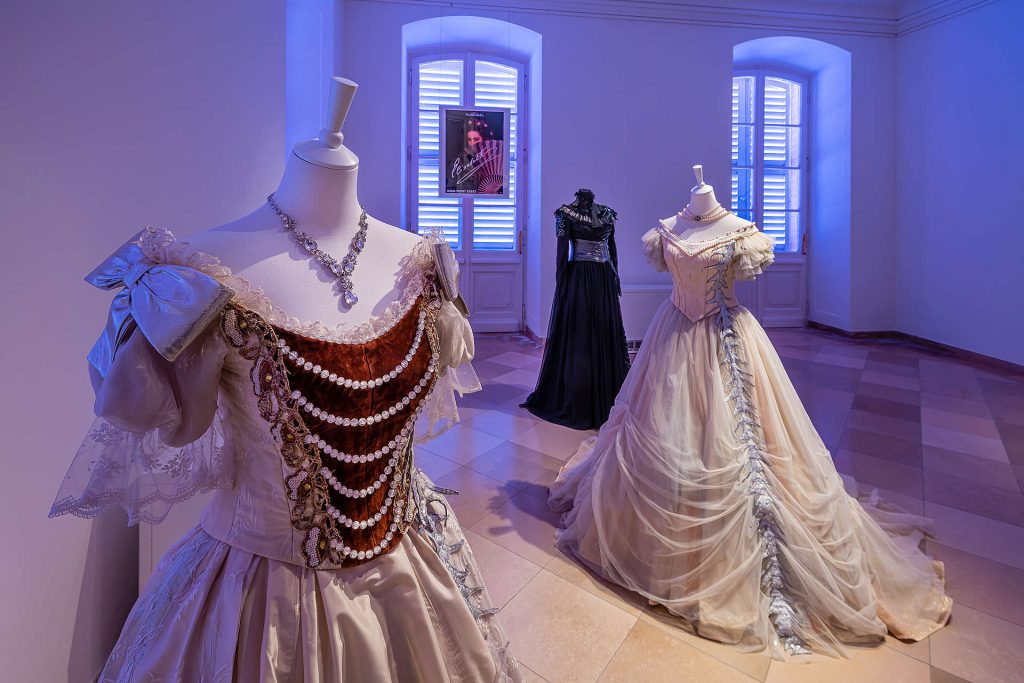 Jewish Museum & Judenplatz Holocaust Memorial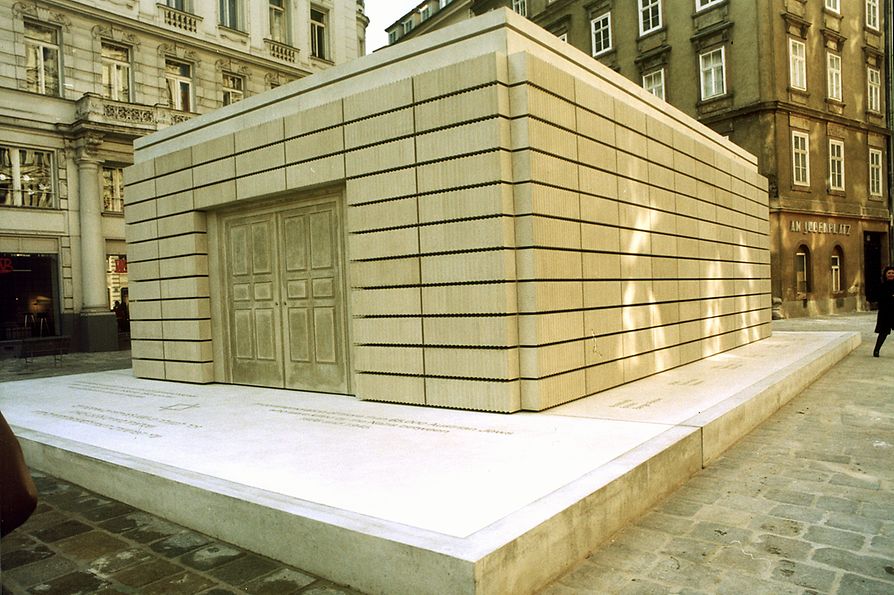 Sigmund Freud Museum
The Leopold Museum & Vienna's Museum Quarter
The Albertina Museum & Albertina Modern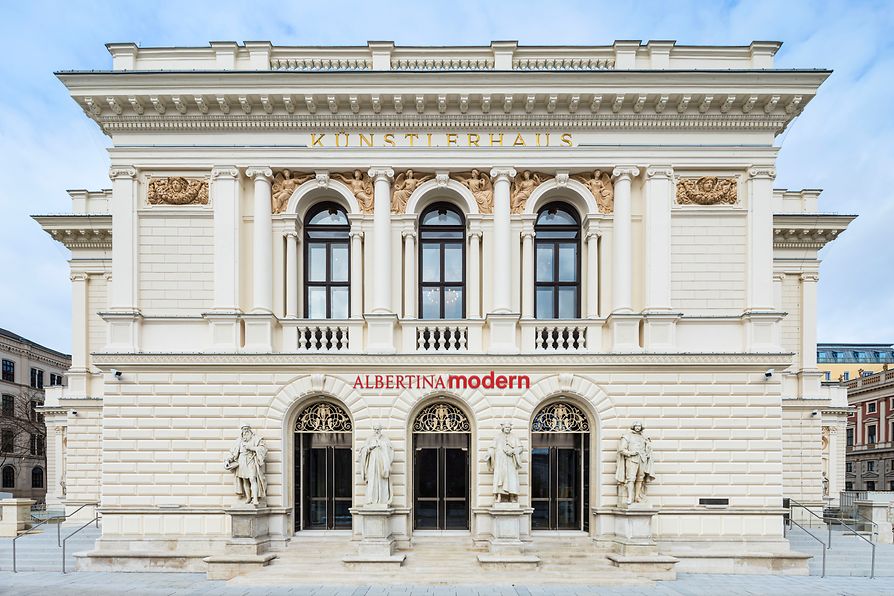 What to do in Vienna
Visit the Prater and Ride the Giant Ferris Wheel – Wiener Riesenrad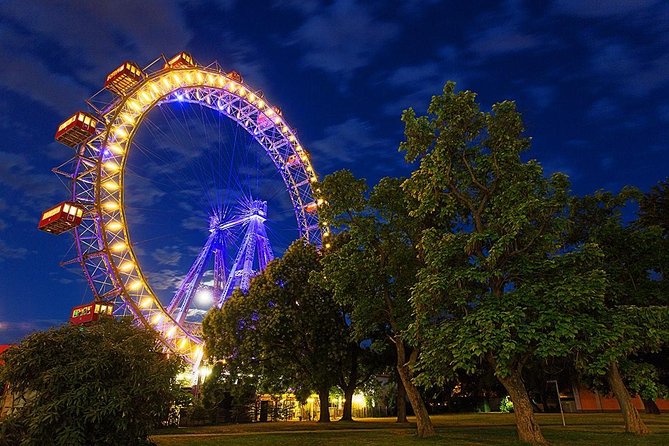 Take in a Performance at the Spanish Riding School
Dine Like Royalty at the Famous Demel Café
Explore the City Views from the Danube Tower (Donauturm)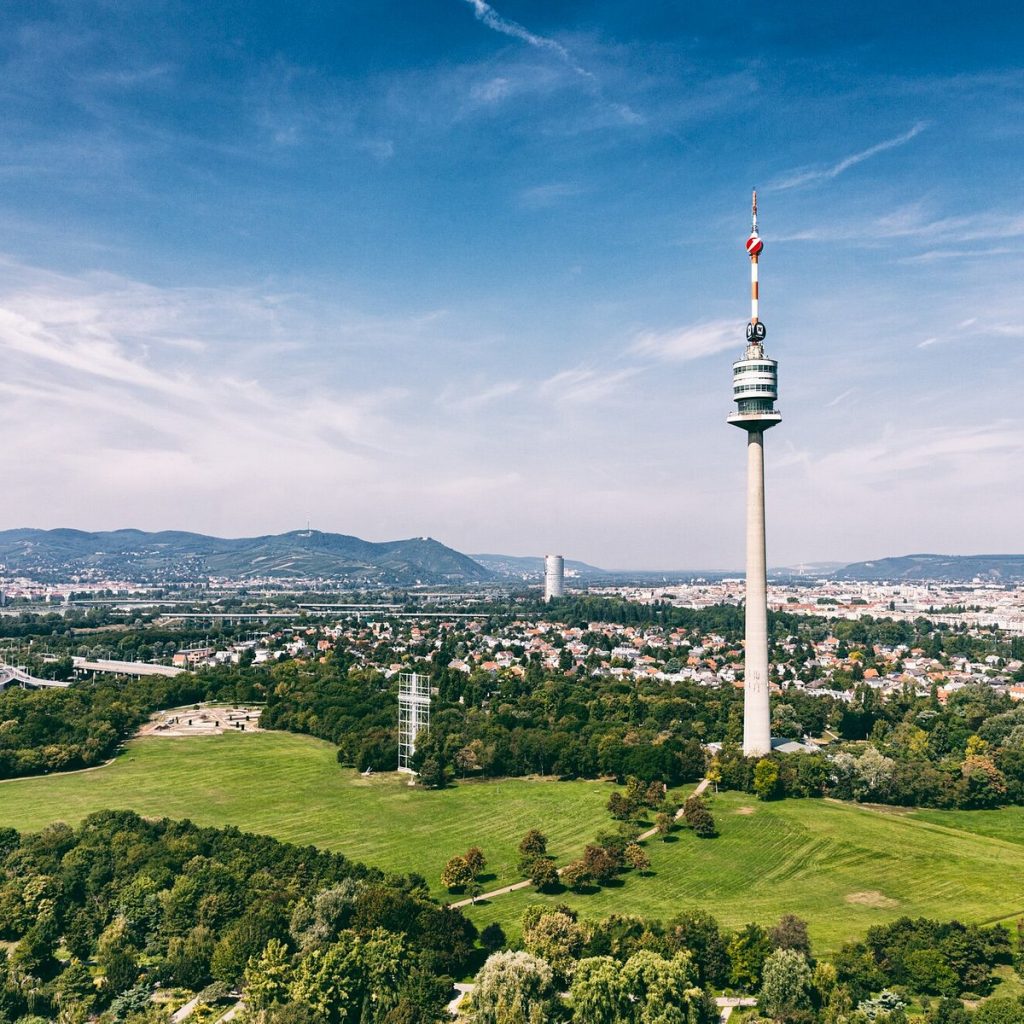 Stroll on Donauinsel (Danube Island)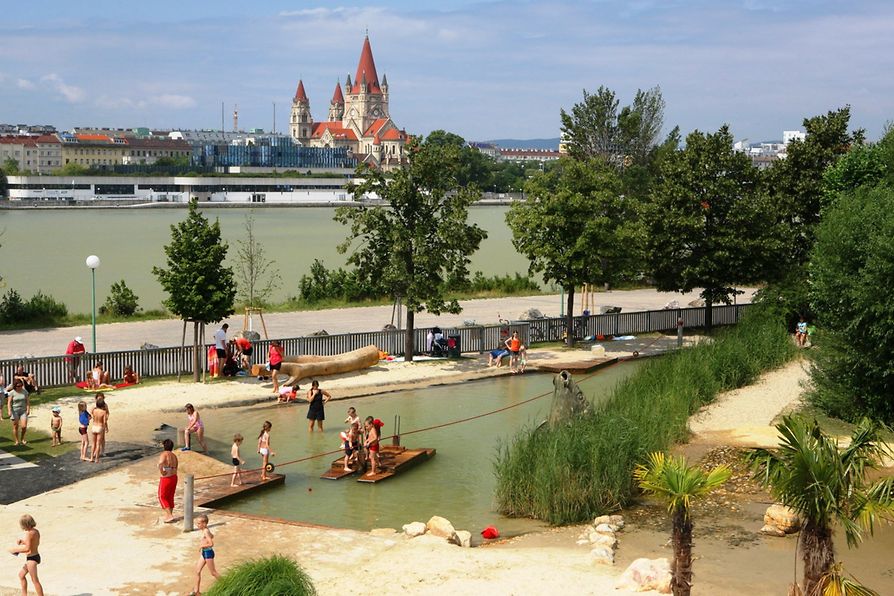 Walk to Kärntner Strasse and the Donner Fountain
Vienna's Cuisine
Vienna Cuisine represents the multicultural influence of Europe and Russia in Austria. It covers everything from Russia to France. With its local flavors, it has developed its own delightful recipes.
Sachertorte

Franz Sacher created the famous cake known as the Sachertorte in 1832. The well-known dessert is a dense chocolate cake with a thin layer of apricot jam in the center that is iced in dark chocolate. Before serving, you traditionally swirl whipped cream around the cake. The cake gained the notoriety it has today because of Sacher's son, who received his inheritance from his father. The cake is so well-known that December 5th is designated National Sachertorte Day.
Wiener Schnitzel
Wiener schnitzel, one of Austria's national foods, is unquestionably its most popular export. Schnitzel is a regularly served dish in restaurants and cafes throughout the city that is made from a thin veal cutlet that is breaded and then pan-fried in butter or oil. Though it was traditionally made using veal,  today it is made using chicken, pork, and even turkey meat. A popular and simple yet delicious, and even kids usually enjoy it.
It is frequently served with steamed potatoes or French fries, Austrian potato salad (see more below), a simple salad with vinaigrette, and garnished with lemon and fresh parsley. It goes well with a cold Austrian lager or a glass of local Gruner Veltliner white wine.
Apfelstrudel

This is another delicious cuisine in Vienna, which is loved by people all over the world. Apfelstrudel is a classic and one of the best-known pastries. It is a thin, crispy pastry, much like filo. It is filled with apples, sugar, raisins, lemon, rum, cinnamon, and cloves. Often, the strudel is garnished with breadcrumbs mixed with nuts and dusted with powdered sugar.
The end result is the perfect mixture of a crumbly, flaky coating and a dense filling. Fresh apple flavor and flaky pastry can both be tasted in every bite.Additt Due to their importance to the local culture, Vienna is renowned for its countless tiny cafes that can be found practically everywhere.
Austrian Goulash
This is a popular stew imported by the Hungarians. Now, Austria has adopted it locally to become its distinctive dish. This dish today uses a range of meats but was originally made using beef.
Additionally, The dish can be paired with various things and helps you experience Austrian culture in all its splendor, especially with a heartier beer or a glass of spicy, rich Zweigelt wine, one of Austria's popular reds.
A buttery flavor permeates the dish and permeates the meat of your choosing. We advise you to try the dish before leaving because it is readily available on the menus of the majority of Vienna restaurants.
Tafelspitz
Tafelspitz consists of a complete tailpiece of beef cooked in a broth with root vegetables, sliced, and typically served with apple or breadcrumbs, baked potatoes or potato marrows, and a dill-cream sauce. Simmering in that broth renders the meat soft and tender and gives it an earthy flavor.
You can consume the delectable broth later as soup. Throughout history, private residences have prepared this regional meal. As the meal, Vienna is famous for and a perennial favorite, it is a classic. Franz Joseph I, the Austrian Emperor, loved the Tafelspitz.
You can have all delicious Vienna cuisines, including the above delightful dishes, within Vienna's restaurants, hotels, and cafes. So, visit some of the following to try them;
Vienna Nightlife
The nightlife of Vienna, even though it may not have the reputation of Berlin or the wild-child enthusiasm of Budapest, it also has a great nightlife with its best nightlife spots.
Vienna Hotels
As you know, Vienna is one of the most attractive cities in Europe; you can find accommodations that fit your budget.
We suggest you stay in the city center, called "Innere Stadt " District or 1st District. Most of the significant landmarks are located in this main area surrounding the historic center of the town.
Try to book your accommodation in advance to find the best hotels with good reviews and great prices. Or else, hotels sell out very fast, as it's the most popular area in the city.
Luxury hotels
Middle-range hotels
Budget hotels 
City Details
The Vienna map can be seen from this link.
Go around Vienna
Vienna has a flat rate for all forms of public transport.
A ticket for the bus, subway, or tram costs 1.70€ ($2.70) if you buy it in advance at a tabac-trafiks (a store or kiosk selling tobacco products and newspapers) or 2€ ($3.20) if you buy it onboard.
So, it's best to buy tickets in advance. Once you validate your ticket by stamping it using a machine or with a railway attendant, remember that it is only valid for one trip in one direction, anywhere in the city, including transfers. Remember to decide what vehicle you want to ride within Vienna.
The best option for tourists is to buy a Vienna Card
It is a tourist pass that offers discounts on the city's main museums, monuments, and tourist attractions with free unlimited travel on the metro, tram, and bus networks for 24, 48, or 72 hours.
Also, it entitles offers at certain bars and restaurants in Vienna. The standard Vienna City Card costs € 17 (US$ 16.80) for 24 hours, € 25 (US$ 24.70) for 48 hours, and € 29 (US$ 28.60) for 72 hours.
---
With all these facts, we wish you a great time in Vienna to experience the beauty of dazzling Vienna.
---
FAQs
Why is Vienna famous? 
Vienna is the best place to stay in the world. Vienna earns the nickname "City of Music" because of its rich musical legacy, as many famous classical musicians like Beethoven and Mozart made Vienna their home. The city is also famous as the "City of Dreams" because it was home to the world's first psychoanalyst, Sigmund Freud.
Is Vienna in Germany or Italy? 
Vienna is Austria's capital, the largest city, and one of the nine states of Austria. Vienna is Austria's capital city, and Vienna's population is about 1.757 million.
Do they speak English in Vienna? 
Yes, most people in Vienna use English.
Is Vienna a cheap city? 
Due to its high reputation and high cost of living, Vienna is one of the most expensive cities in Europe. But a trip to the city doesn't have to be very expensive. You may enjoy the city on a budget by doing some advance planning.
Is Vienna worth visiting? 
With its beauty, Vienna is one of the most beautiful cities in Europe. It's a perfect city for shopping, dining, and sightseeing.
What is Vienna famous for food? 
Vienna's most popular street food is a sausage served at stands known all over the city as "Würstelstände" (sausage stands).
What is considered rude in Austria? 
If the caller or receiver does not say their name, even if accompanied by other polite greetings such as 'hello' or 'good morning,' it is considered impolite in Austria.