Discover the City of Natural Wonders
We discovered the city as a foodie's delight with a diverse population. The activities to do in and around Reykjavik are listed in this guide. Reykjavik has a relatively modest population of 200,000, or about 2/3 of the country's population. It is surrounded on almost all sides by mountains and the Atlantic Ocean. In the summer, you can observe the sun's brief descent below the horizon before it rises again while seated by the harbor around midnight. The city's numerous wells, which provide everyone with affordable central heating and a smoke-free environment, make it unique.
A HISTORY OF REYKJAVIK
Today, Reykjavik is a lively, eccentric city combining small-town charm with large-city living. Nearly all tourists will stop in Iceland, and most will remain for at least one night. People travel there to experience its cultural landmarks, festivals, cuisine, and nightlife and utilize it as a base to explore the rest of the nation.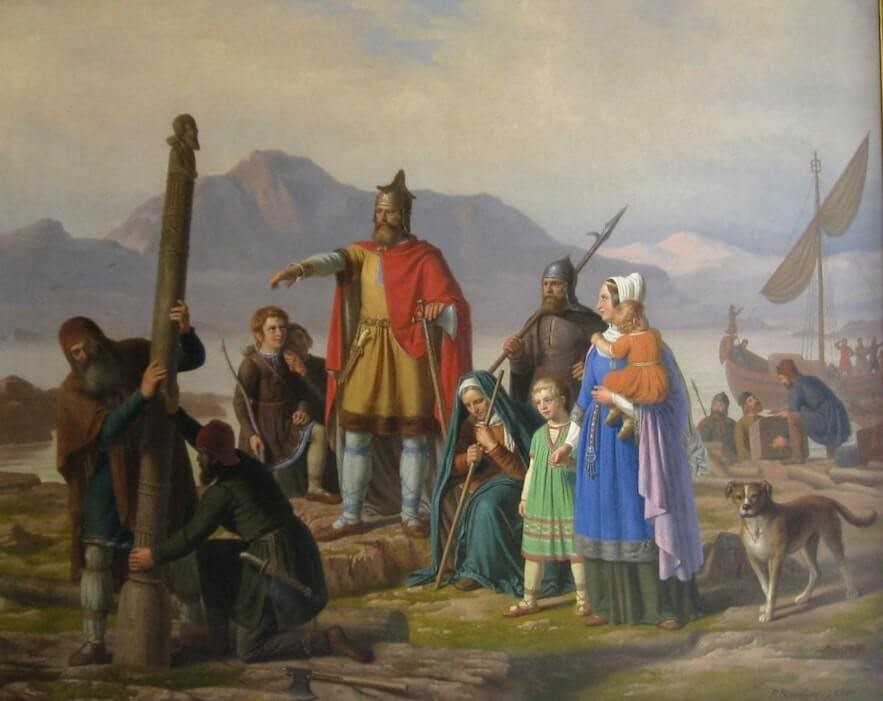 The Landnámabók, often known as the Book of Settlements, written by Ari Orgilsson in the late 11th or early 12th century, contains almost all of the information about Iceland's earliest history. It meticulously details who the earliest immigrants to Iceland were, where they settled, and who their descendants were. The fact that Ingólfur Arnason and Hallveig Fróadóttir were Iceland's first permanent settlers and that they chose to pay in Reykjavik is known because of this.
Although they made Reykjavik their home in 874, this choice was not random. Ingólfur hurled his high seat pillars, the emblems of his chieftainship, into the sea and combed the coast to see where he and his family would land. He gave his new home the name Reykjavik, which directly translates to "Smoky Bay" because the area where he discovered them was scattered with several steaming hot springs.
The founding of the Alingi was significant because it inaugurated the world's longest-running parliament, founded the Icelandic Commonwealth, and signaled the end of the Settlement Era. However, it also had the desired impact on the nation's power structure.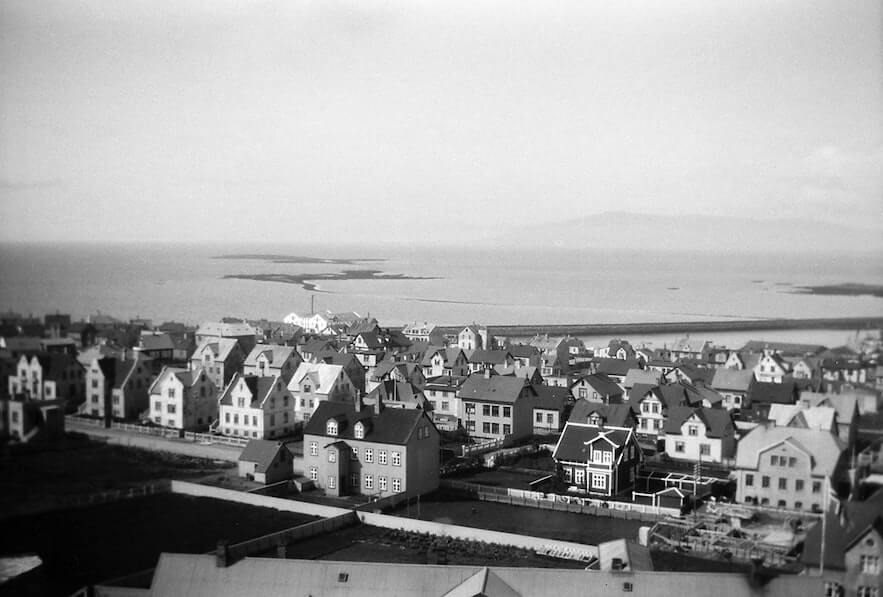 With each succeeding generation, Ingólfur's land ownership diminished due to the sheer number of his descendants. Records of the family and their assets start to disappear after the year 1000 AD. Reykjavik wouldn't come out of the shadows and begin to restore its status as Iceland's capital for more than 700 years.
COMMONWEALTH TO COLONY
Reykjavik had limited influence on the Icelandic or global stages during the late Middle Ages and Early Modern Periods. However, the island saw significant transformations after the Civil War and its incorporation into the Kingdom of Norway in the 13th century. It was then combined into the Scandinavian Union, known as the Kalmar Union, which Denmark dominated in 1380. After the union was dissolved, it remained under Danish rule.
During this time, there was also religious conflict throughout the country. The island's conversion to Christianity dominated the 11th century, while the Reformation, which led to the country being Lutheran, dominated the 16th. After the Reformation, there was a power vacuum; two Episcopal Sees had taken Reykjavik's position as the most crucial location in the nation, and without the support of the faith, they lost significance.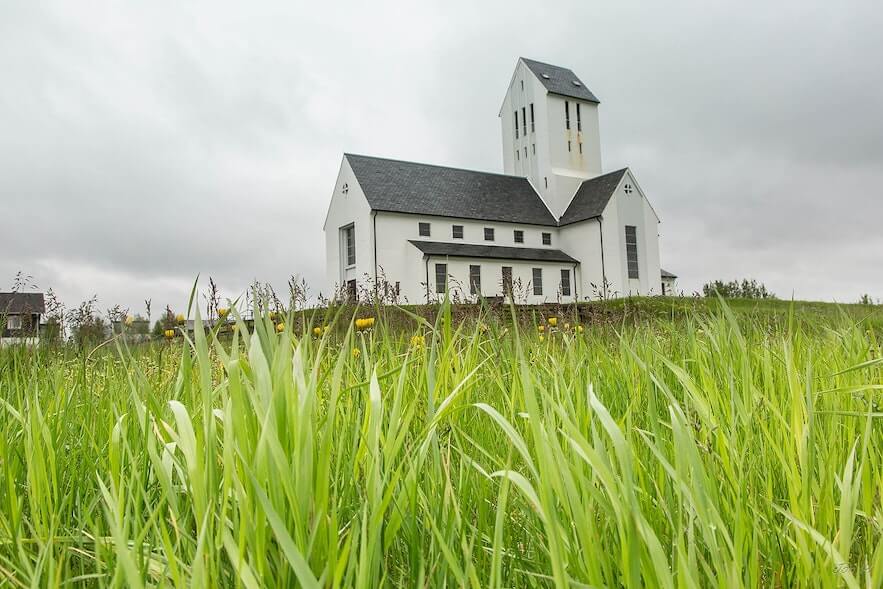 The unrest these issues caused and previously existing issues, like scarce resources and a changeable environment, made life for the inhabitants quite tricky. Their lack of financial freedom made this situation worse. Over time, Denmark had tightened its grip on the nation's lands, and the monarch possessed a complete trading monopoly.
COLONY TO INDEPENDENCE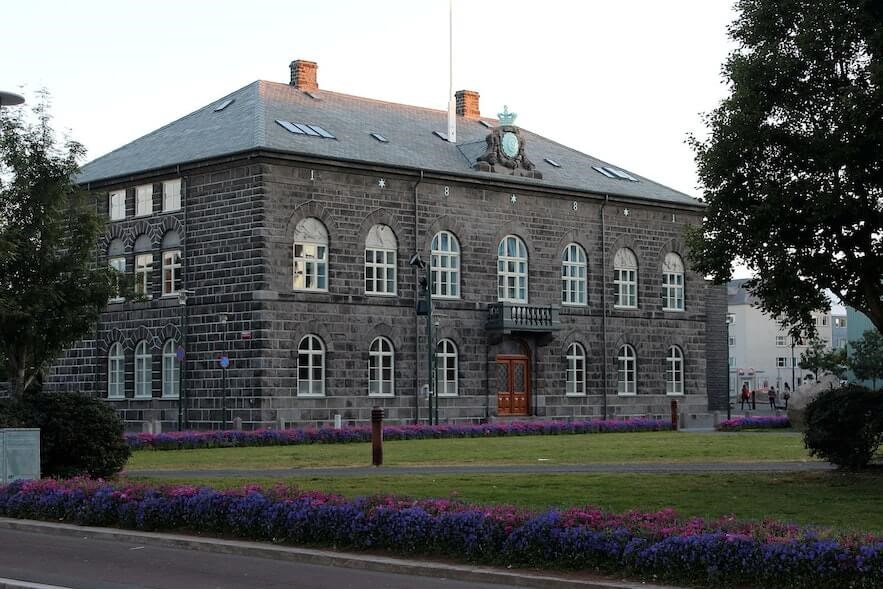 Dane Skuli Magnusson went to the farms in the 18th century and constructed wool workshops, bringing work to the area and ensuring high-quality products. This marked the beginning of Reykjavik's ascent to dominance once again. When trading charters were first distributed to Iceland's communities in 1786, Reykjavik was the only one to receive a permanent alliance, indicating that the Crown authorities were aware of this.
Over the ensuing decades, it expanded dramatically as a port to the point where Reykjavik became the new home of the Alingi, which had been subjugated for fifty years beginning in 1798. As a result, the southeast was given back control, and the "town"—a collection of government structures, huts, and farms—became the colony's capital.
The Crown's declaration that they might engage in free trade with all nations in 1855 gave Reykjavik's economy a further boost. With the adoption of their first Constitution in 1874 and, more crucially, the dissolution of the Danish Monopoly in 1880, Icelanders were given greater economic freedom.
Iceland formally proclaimed its independence from Denmark in 1944. Despite the Crown's protests, they refused to return to the Kingdom after the war. Reykjavik was then recognized as the capital of the newly independent Iceland. It was about to experience a cultural, social, and economic explosion in 1945.
POST-WAR ERA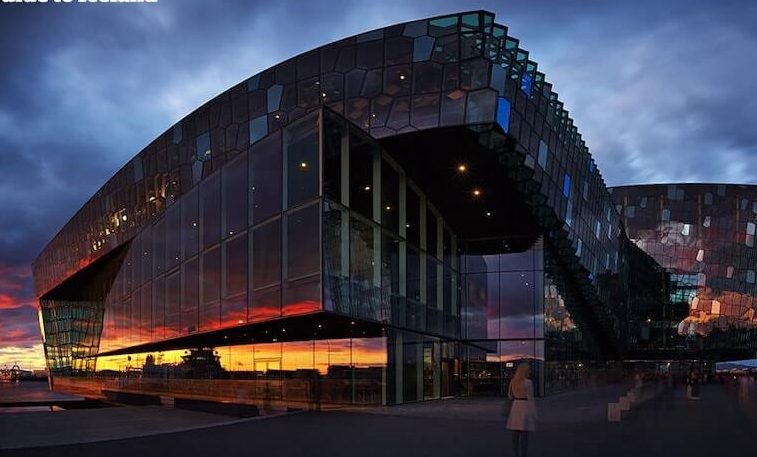 Iceland was in an odd position at the close of World War Two. Despite being more prosperous than ever, it was still heavily dependent on agriculture and fishing in an increasingly technological world. It was in a difficult position between the two newly feuding superpowers of the USA and USSR, which had achieved independence for the first time in 700 years but had any national armed forces.
Due to increased trade and revenue from American taxes, Reykjavik began to build stadiums and training facilities. These athletes started competing internationally and discovered they had some athletic ability. The National Theatre and the National Symphony Orchestra began in 1950 due to the city's investments in the arts. Reykjavik started to host several festivals, and by the 1960s, it had evolved into a rather contemporary metropolis.
Electronics and autos spread more widely during this decade. Flights to and from Europe allowed travelers to explore this uncharted continent and for Icelanders to gain exposure to the outside world. However, when Reykjavik's conditions continued to improve, half of the population became aware that their advancements lagged behind their peers. Protests that followed would firmly establish Iceland and its capital.
1975
The 1975 Women's Day Off startled the establishment in Reykjavik, and its consequences reverberated globally, sparking comparable rallies and strikes. Icelandic women went on strike because they were fed up with being forced to perform household duties and earning only 60% of what men did. They refused to take their jobs, wash the laundry, or care for the kids.
The results were extensive. Because such a protest had never been seen, it was one of the first times the city had involved the international news media. After this incident, Iceland became a subject of global interest.
When US President Ronald Reagan and USSR Chairman Mikhail Gorbachev gathered in Hofdi House for the Reykjavik Summit in 1986, the attention became a scandal. Ballistic missile bans were a significant topic of discussion, but other topics included human rights, the departure of Soviet Jews, and the Soviet invasion of Afghanistan. Even though the negotiations broke down, both sides could see the compromises they were prepared to make, and many believed that this summit signaled the start of the Cold War's end.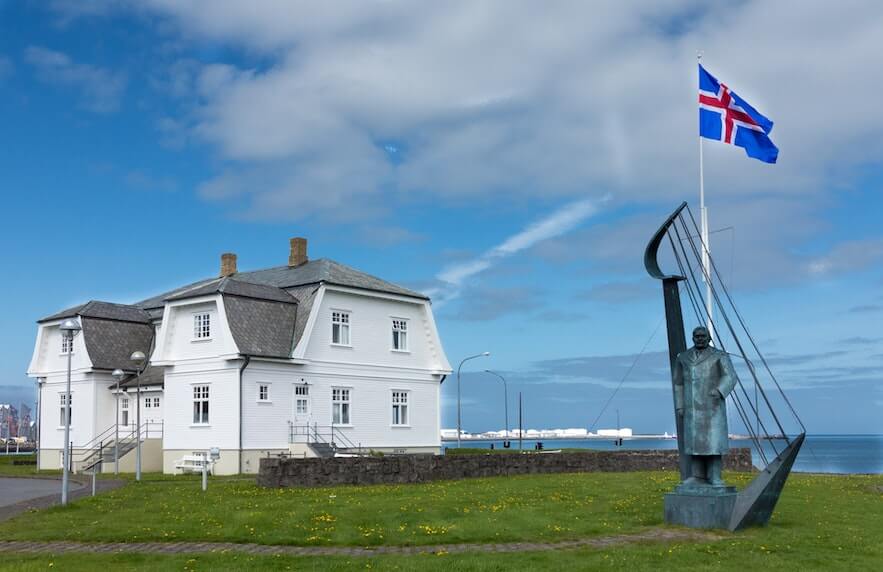 2000's
Following this, tourism and Iceland's economy continued to grow, resulting in the city's sports, arts, and culture blossoming. Reykjavik was selected as one of nine European Cities of Culture in 2000.
Over the years, Icelandic banks had grown quickly and carelessly, amassing debts more outstanding than seven times the country's GDP. The majority of this debt, which Iceland could not settle when the banks failed, was owed to the UK and the Netherlands. However, the Icelandic people disagreed with the choice to bail them out because they would have to pay the tax price over a long period.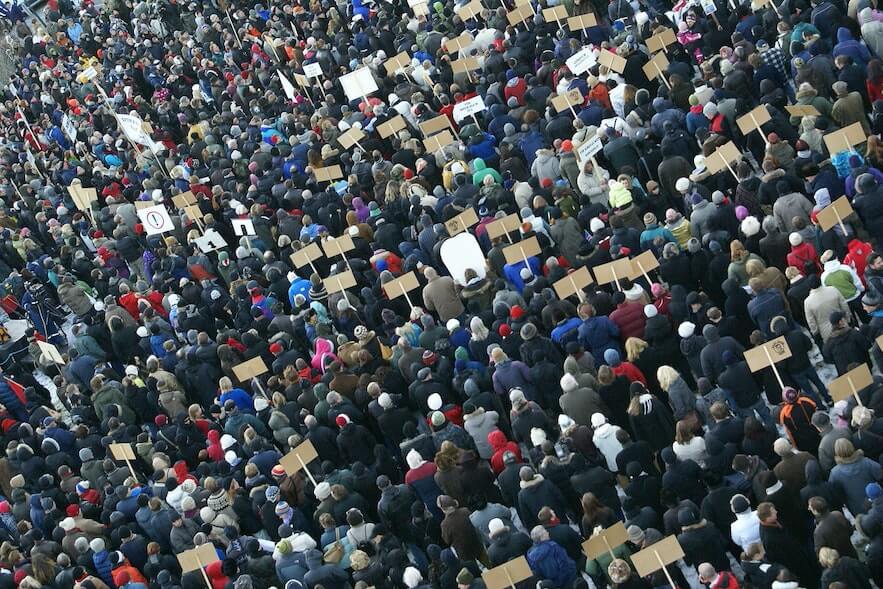 What started as a one-person protest by singer, activist, and queer rights pioneer Hörður Torfason became the most significant protest the nation had ever seen. Thousands of people – including the then-president's wife- engaged in destructive, persistent, and practical demonstrations.
A new constitution was established, 18 crash-related conspirators were imprisoned, and the government was compelled to refuse to repay the UK and the Netherlands in full. This period became known as the "kitchenware revolution" because of the number of banged pots and pans. These countries tried to make Iceland pay by taking them before the Court of Justice of the European Free Trade Association States, but they were unsuccessful.
2010
Even if the new policies shielded the populace from the crash's repercussions by 2010, the depression was still there even though their condition was more comfortable than in countries like Greece and Portugal. However, this is the year that Eyjafjallajökull, a volcano, erupted, sparking a global media frenzy as thousands of people were stranded, and planes were delayed for days. Despite how bad it may sound, the attention was a huge blessing.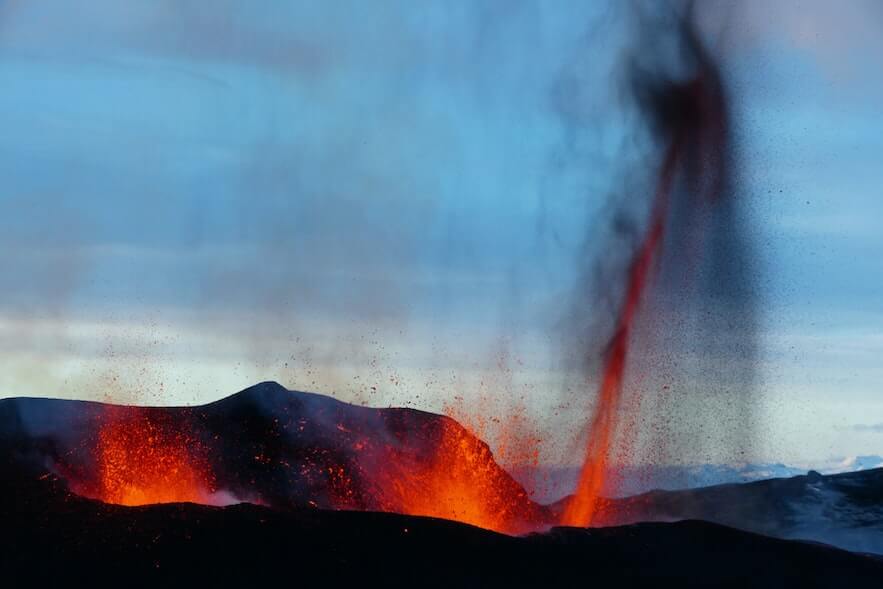 Everyone wanted to visit Iceland suddenly, and after the novelty of the eruption had worn off, many people saw that the nation could support its tourism economy by word of mouth. As a result, Iceland's economy was saved from collapse, and Reykjavik regained its status as a prosperous capital.
REYKJAVÍK TODAY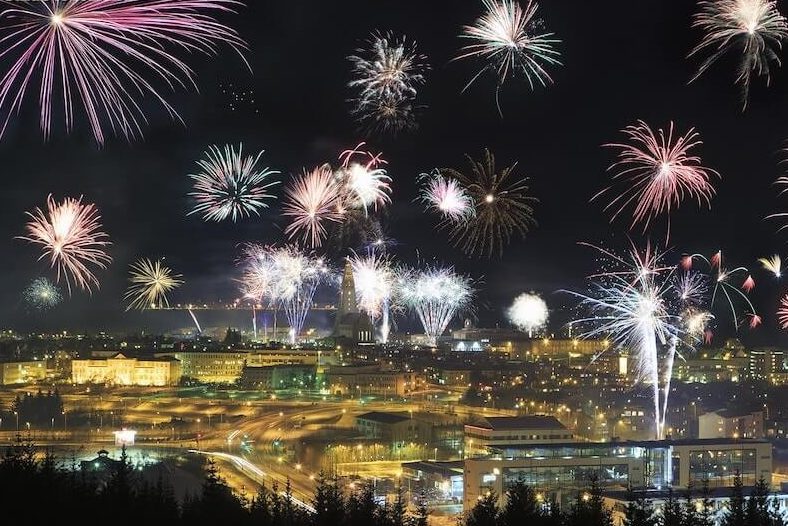 Today, Reykjavik is at its best. More people than ever are coming to the area to take advantage of the sights, activities, and culture. The city is teeming with singers, comedians, theatre actors, filmmakers, drag queens, and burlesque dancers; its architecture and art are flourishing, and its museums, concert halls, and galleries are busy.
Furthermore, Reykjavik has transformed into a very hospitable city. The Global Gender Gap Index ranked Iceland as the most gender-equal nation for the past eight years, and it is widely regarded as one of the most comfortable locations in the world to be LGBT. Iceland has been named the safest country in the world ten times, winning again in 2017.
The Reykjavik Arts Festival, Iceland Airwaves, Gay Pride, RIFF (The Reykjavik International Film Festival), Culture Night, and Food & Fun are just a few festivals that draw locals and tourists to the city. The city has also hosted the hugely well-liked Sonar Festival since 2013.
Reykjavik, however, has firmly established itself as Iceland's political, cultural, and social hub from the time of its settlement and has no real rival. It is inconceivable for Ingólfur Arnarson to have known the heights to which his farm would soar when he discovered his tall pillars in this smoky harbor.
HOW TO GET AROUND REYKJAVIK, ICELAND
PUBLIC TRANSPORTATION
Although Reykjavik and Akureyri, which are larger cities, have solid public transportation systems, you can travel almost everywhere by foot to either town. The public bus system is called Straetó, and its website allows you to plan your journey. The bus costs 470 ISK.
BUS
If you don't have a car, the most excellent choice for cross-country travel is via bus. Although certain areas aren't served, and some routes can be sporadic, the Straetó bus network covers the entire nation.
Reykjavik to Akureyri bus tickets cost 6,680 ISK, while fares from Akureyri to Husavik are roughly 2,429 ISK. Vik is 3,747 ISK from Reykjavik. Although there are no stops at sites, remember that these public buses will take you from point A to point B. The Straetó website and app allow you to search for routes and schedules.
There are other bus/tour companies geared specifically toward travelers in Iceland, however, including:
Reykjavík Excursions
SBA-Norðurleið
Sterna
Trex Hiker
Reykjavik Excursions departs from Reykjavik and provides tours and day trips. Still, they also have an "Iceland On Your Own" option where you may purchase passes and be more flexible with your route (prices vary depending on where you're going).
Between Reykjavik and Akureyri, SBA-Norurlei makes stops at tourist destinations. The total cost of traveling from Reykjavik to Akureyri is 17,900 ISK, depending on where you finish up.
Prices for the Sterna hop-on/hop-off pass start at 14,000 ISK, while Trex Hiker carries people between Reykjavik and well-known hiking trails like Landmannalaugar and órsmörk and is geared exclusively for hikers.
AIR TRAVEL
Air Iceland, Connect, and Eagle Air are Iceland's two primary domestic carriers. Reykjavik, Akureyri, Grímsey, Ísafjörður, and Egilsstaðirare among the places covered (among others). Akureyri is home to Iceland's largest airport outside of Reykjavik. You could travel the length of the nation in about 30 minutes by plane from here. Flying is your best option if you don't have much time yet want to visit the north. A one-way ticket will cost you between 15,000 and 17,500 ISK.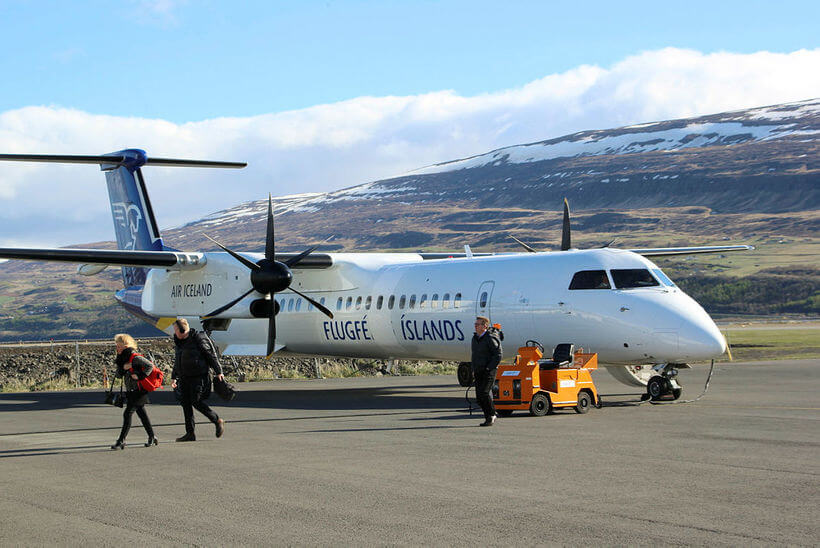 HITCHHIKE
One of the world's most accessible and safest countries for hitchhikers is Iceland. Particularly simple in the South. Asking around in hostels is one way to find rides because most people use the central Ring Road (M1), which encircles the entire nation and has just two directions! The best outcomes come from hitchhiking alone or in pairs; groups are rarely picked up due to the modest size of the cars in this area.
CAR RENTAL
The best method to travel in Iceland is by renting a car. Small cars can be rented for as little as 6,200 ISK per day, and the cost can be shared among passengers. Two of the least expensive automobile rental firms in the nation are SADcars and Iceland Car Rental.
If you're on a budget and have extra space in your car, you can use the website Samferda to find passengers.
BEST TIME TO TRAVEL TO REYKJAVIK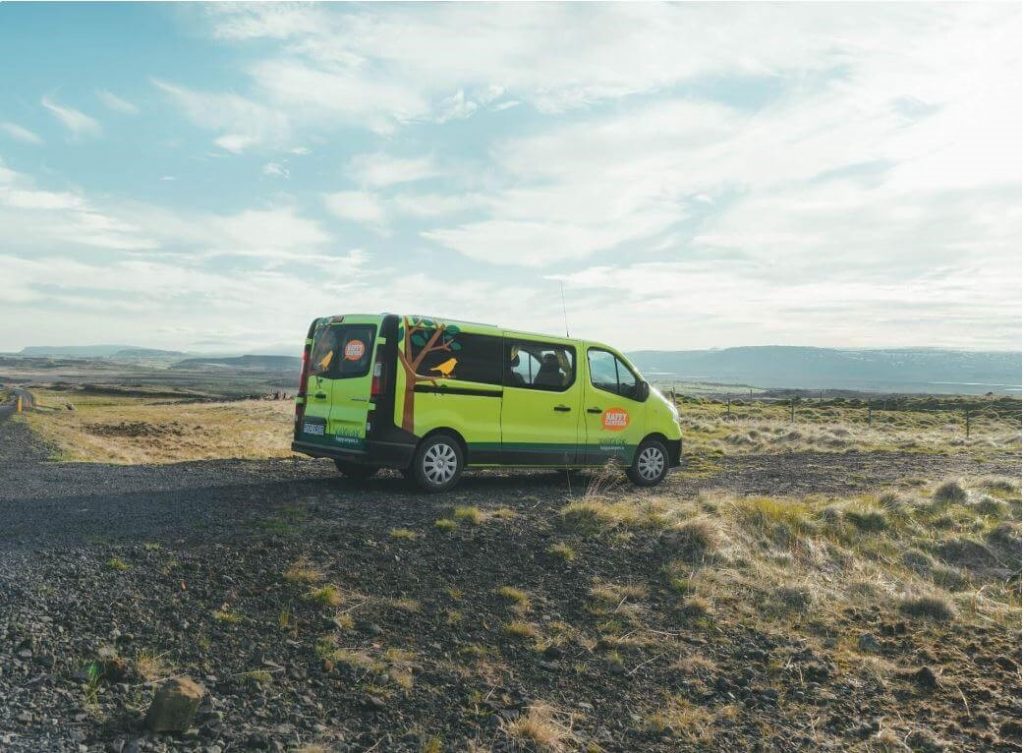 The season you visit Iceland will greatly impact how you feel there. The finest months are from June through September when temperatures range from 50 to 59 degrees Fahrenheit (10 to 15 degrees Celsius). The sun only sets briefly each day, and the days are very long. Additionally, this is the busiest time for tourism.
It's also a great idea to go during the shoulder seasons in the spring and the fall. There are fewer people around, and even though it's cold outside—between 40 and 45 degrees Fahrenheit (4 and 7 degrees Celsius)—there is still a lot of sunshine. You'll also find more affordable lodging.
Although the winter (from October to April) can be harsh, it's still a fun time to travel. Temperatures plummet below 32 °F (0 °C), and days are brief. There are numerous possibilities to observe the northern lights, though! However, road conditions are dangerous, so now is not the time to rent a car.
THINGS TO SEE AND DO IN REYKJAVIK
Due to its tiny size, Reykjavik is best explored on foot. You can also get around the city on a regular city bus.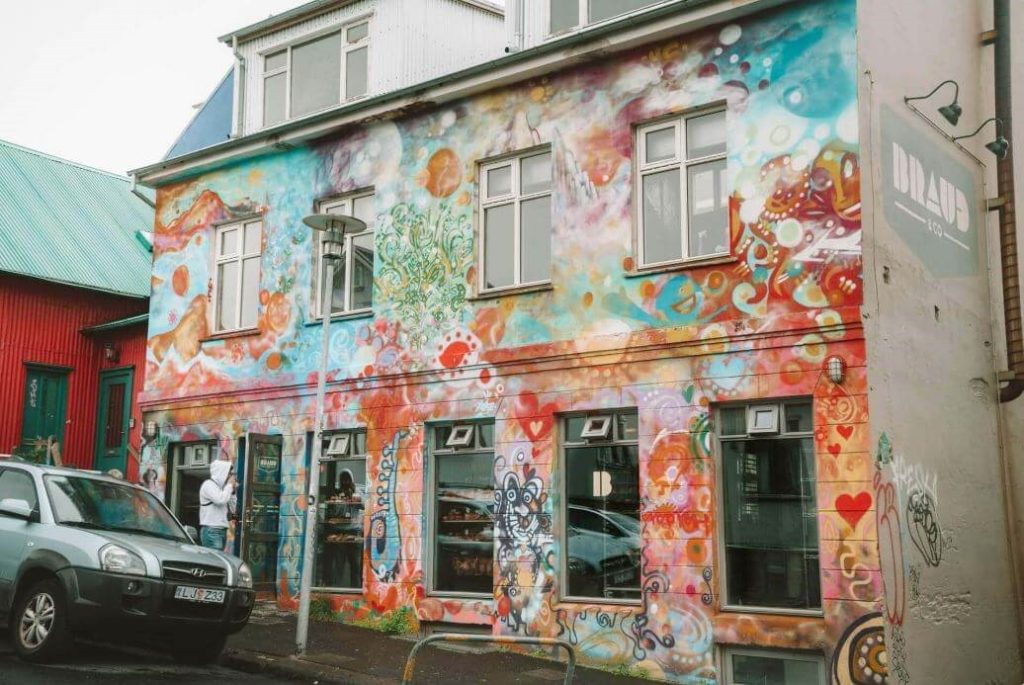 EAT AT THE BEST BAKERY IN REYKJAVIK
What is the finest activity in Reykjavik to do before 9 AM? Come to Braud & Co. and grab one of the renowned cinnamon buns. They offer locally produced sourdough bread and buttery pastries. Most tourists will look inside the building because of its wildly colorful facade and be pleasantly surprised by what they see.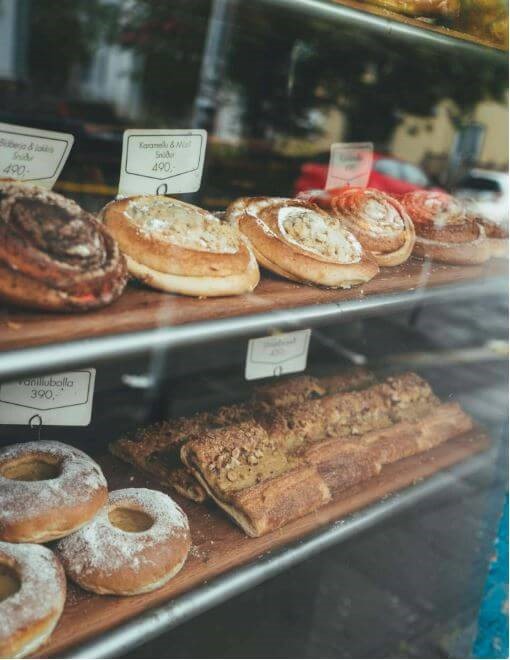 THE HALLGRÍMSKIRKJA
Hallgrmskirkja is Iceland's most well-known church on a hill in the heart of Reykjavik. The church is distinctive, contemporary, and tall, providing a fantastic view of the entire city and its surroundings.
ART & COLORED HOUSES IN REYKJAVIK
Over the past ten years, Iceland's art scene has expanded. Numerous tiny art galleries have been established, and street art is prevalent around the city. As a result of the freedom to paint their homes any color, Reykjavik has some incredibly vibrant streets. It is very advisable to explore this city's streets!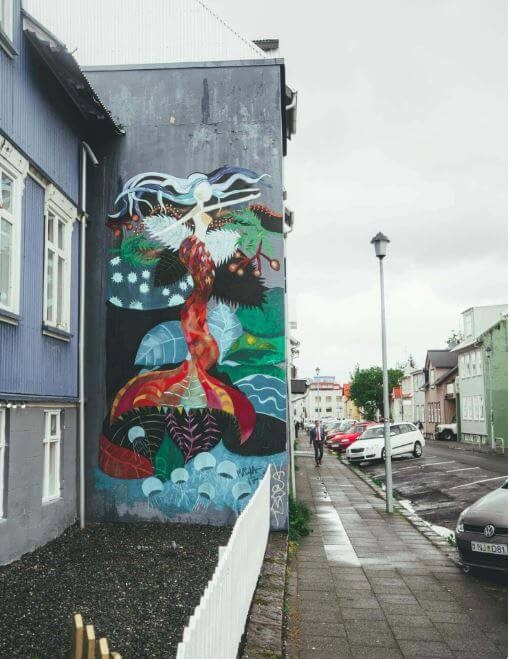 EATING & SHOPPING
As a true foodie, you won't get bored in Reykjavik because of the city's diverse food culture. Beer, local fish, sushi, and Mexican food. Everything is in Reykjavik! Laugavegur Street is the best place to shop. A variety of branded stores, eateries, and cafes are available.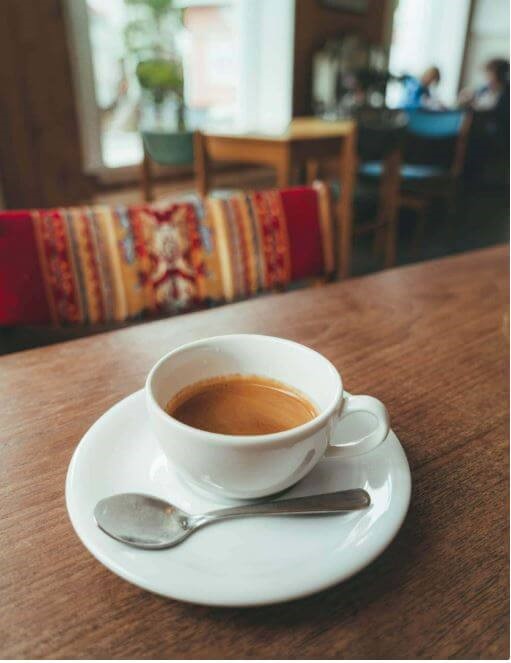 If you're in Reykjavik and lack time to travel through Iceland, you should also see the city's surrounding region. It would be best to visit Iceland to understand why it is one of the world's most stunning and unique nations.
BLUE LAGOON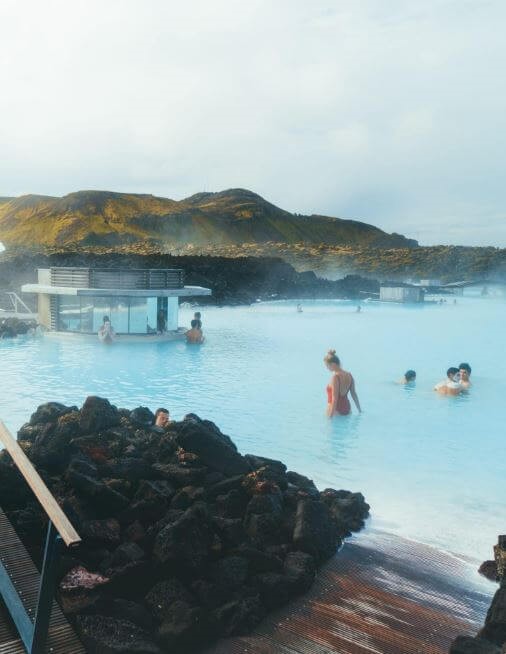 The Blue Lagoon can't be missed and is only 40 minutes from Reykjavik. One of Iceland's top hot springs is this one. They claim that the milky water, which has a soothing 38-degree temperature, is also medicinal.
Tip: Get there as early or late as possible. It's quiet, and the tickets will be cheaper.
VSIT THE MÝVATN NATURE BATHS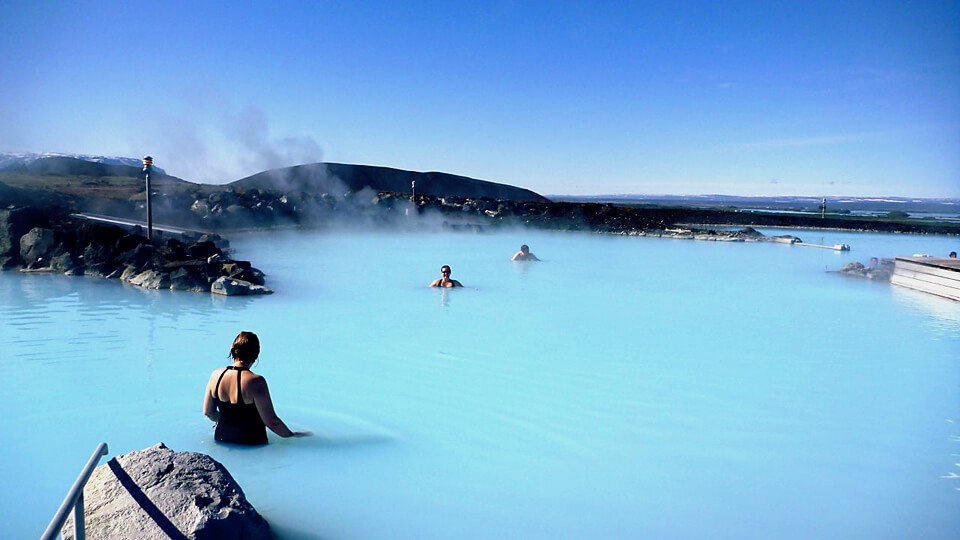 Mývatn is more affordable and calmer than the well-known Blue Lagoon. Your health and skin will benefit from the 37–39 °C water from the underground hot springs (I spent over an hour relaxing here). Grab some of the small cafe's locally made geyser-baked bread and unwind! It costs 5,700 ISK to enter.
SEE THE NOTHERN LIGHTS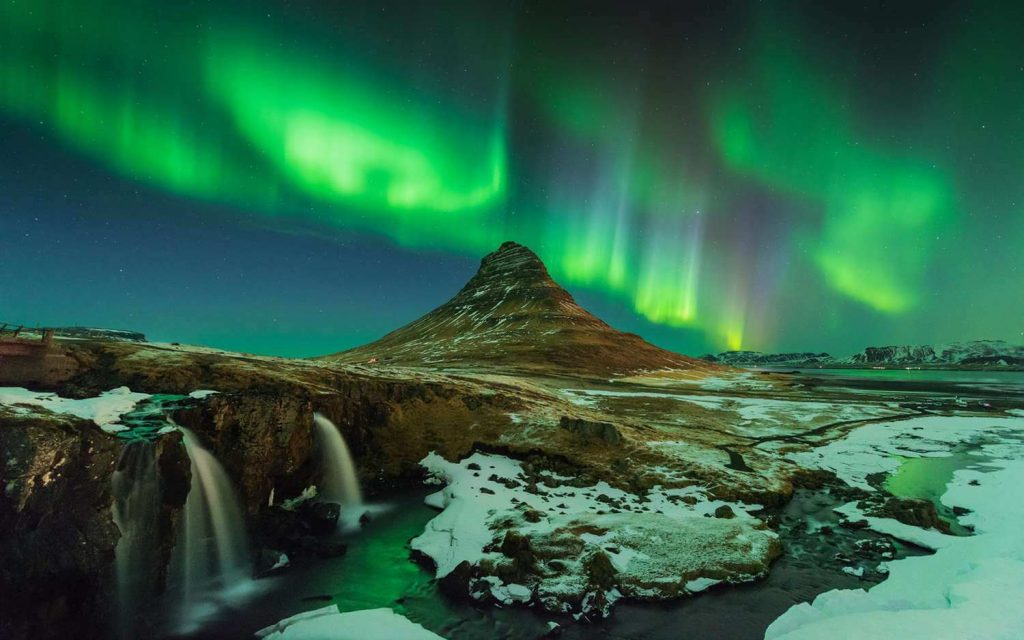 This natural event was among the most amazing things I have ever seen. The most excellent spots to view the lights are in secluded areas away from city lights. Mid-September through mid-April is the most significant period to capture them. But that depends on the climate. Your chances improve the longer you stay.
TOUR REYKJAVIK
Cozy cafes, vibrant clubs, welcoming taverns, and colorful wooden row homes abound in Reykjavik. It's pretty small, yet it's worth spending a few days there to see the city's café and art scenes. You'll enjoy the party scene here if you're a night owl, but be forewarned—drinks aren't cheap and don't start until midnight!
SEE THE WATERFALLS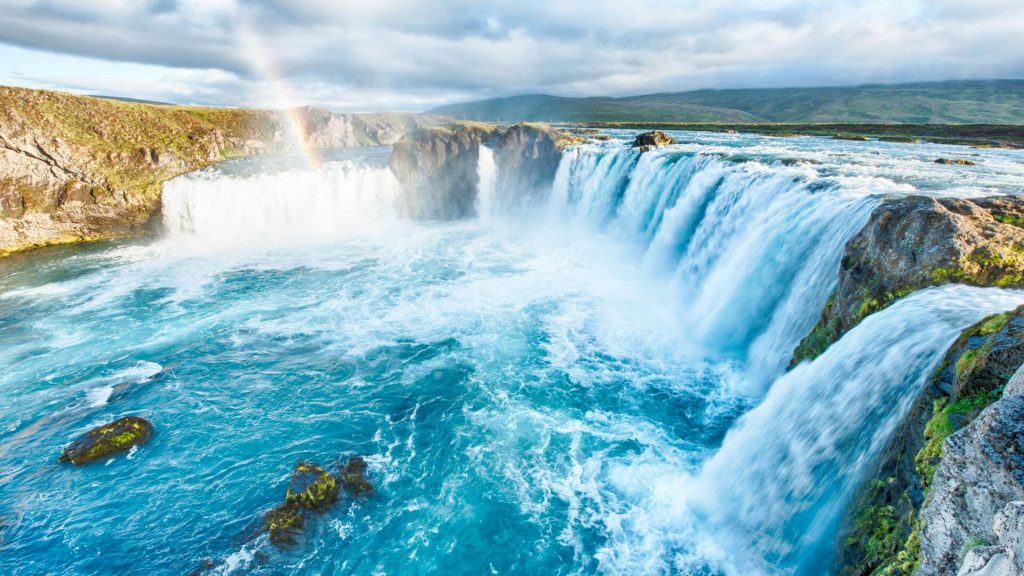 Iceland is the king of waterfalls, with Dettifoss being the most potent waterfall in all of Europe, Gullfoss being one of the largest, and Seljalandsfoss being stunning and accessible from behind. Skogafoss, Svartifoss, and Goafoss are further noteworthy waterfalls.
Take a Game of Thrones tour.
The most popular HBO series' scenes depicting the severe conditions north of the Wall were shot in Iceland. Get a behind-the-scenes look at this epic series by taking a guided tour of the shooting locations, available for either one day or many days—a day tour lasting eight hours costs 13,000 ISK.
Explore Thingvellir National Park
The North American and European continental shelf plates are being driven apart in this national park, a UNESCO World Heritage site. It is also the original location of the longest-running parliament in history, which Vikings held for political sessions in the tenth century (you can scuba dive between the plates for 1,500 ISK). If you want to get some fresh air and move about, there are several paths near one of the main stops on the Golden Circle. If you want to camp here, there are also a few places to do that. Free entry is offered.
See Maelifell Volcano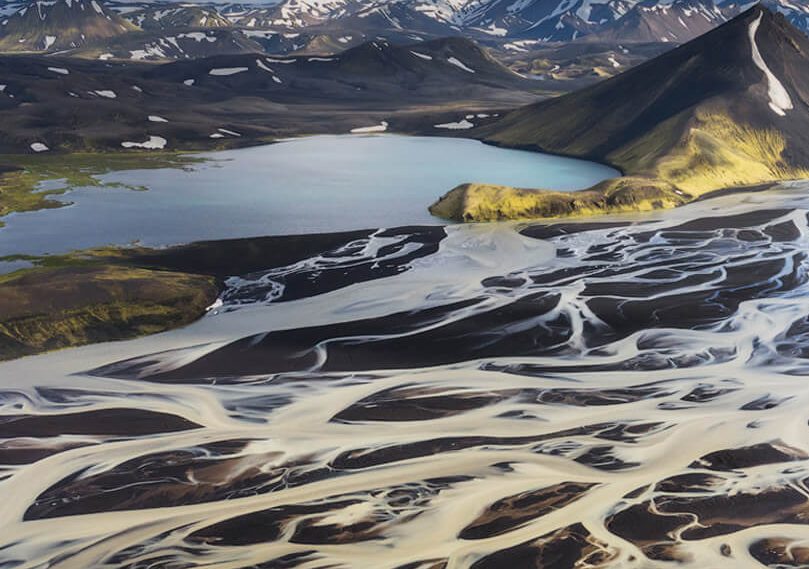 Maelifell is a volcano found in Myrdalsjökull Glacier Park, north of Vik. Its perfect cone shape gives it the appearance of a "classic" volcano. Snow melts in the summer, revealing a lush, moss-covered landscape. The nearby park, packed with volcanoes, hot springs, and hiking trails, offers much to do and see. The ideal time to visit if you want to see the volcano up close is during the summer because many of the park's roads close in winter. The drive from Vik to the volcano takes 90 minutes by automobile.
Check out the Geysers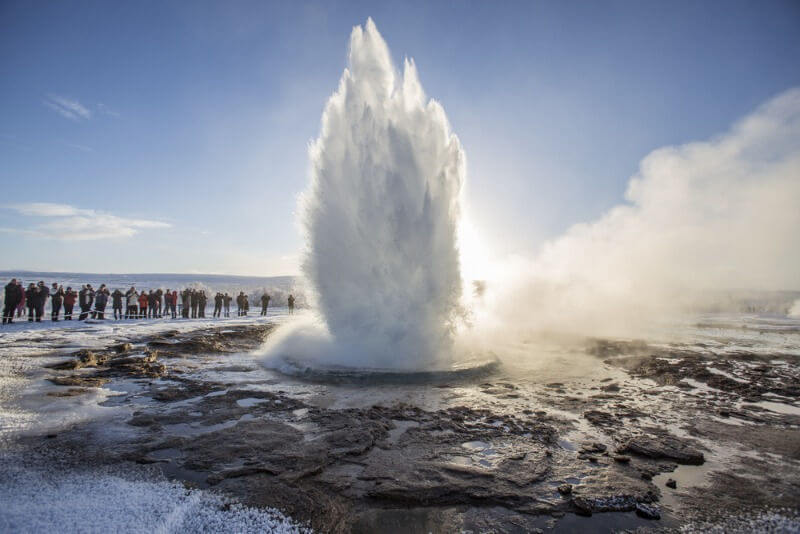 Many geysers, underground springs, and thermal pools were produced by volcanic activity beneath Iceland's surface. The most well-known Geyser in Iceland is Strokkur, located in the southwest. Every 15 minutes, it explodes and blasts a water shower over 10 meters (32 feet) into the air. Though it no longer erupts frequently, Geyser—from whence the English word "geyser" is derived—was the first well-known Geyser that tourists were aware of (you can still visit it, though). To see Strokkur, there is no admission fee (or Geyser, which is nearby). Since this is a crucial station on the Golden Circle, get there early to avoid the crush of busloads of tourists.
Drive the Golden Circle Tourist Trail

The 230km (140 mi) long Golden Circle passes via some of the most well-known attractions in Reykjavik, such as Gullfoss, Thingvellir, and Geysir/Strokkur. This is the principal route for visitors just staying for one or two days, and many tourist buses use this route. The Keri volcano crater, the Hveragerði greenhouse hamlet, the Skálholt church, and the Nesjavellir or Hellisheiði geothermal power plant are among the additional stops. Start your day early if you have a car to beat the buses. The entire trip may be driven in a few hours.
Visit the National Museum of Iceland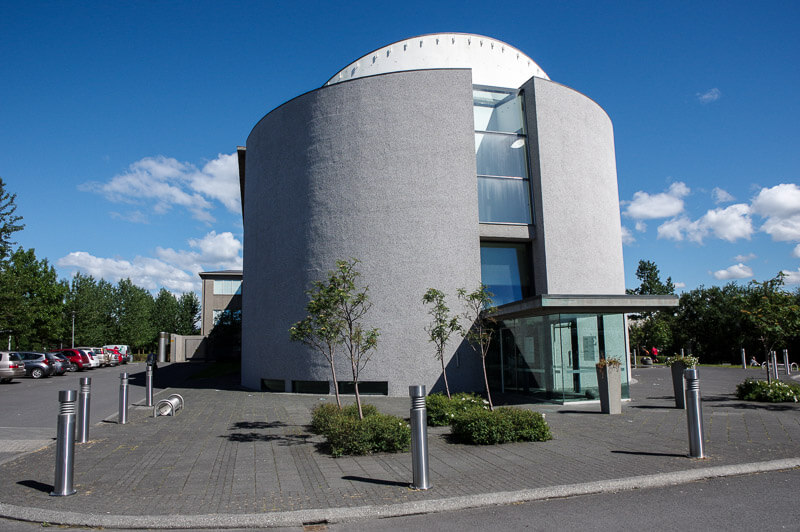 The first settlers to the island, Christianity in Iceland, the island under Norwegian and Danish authority, and the independence movement are all covered in the displays of this Reykjavik museum. Even while it's not too big—you can probably get through it in a couple of hours—and it's an excellent place to visit if you're curious to learn more about the people's history and culture. It costs 2,000 ISK for general admission.
DO YOU KNOW?
Since Iceland has been such a popular travel destination in recent years, you might assume you already know a lot about this jewel of the Nordic region. But now share some other fascinating facts about Iceland that you might not have learned.
What does Iceland excel at? You may already be familiar with the renowned Blue Lagoon or the stunning Diamond Beach through images and media coverage. You may already be aware of the intriguing facts that there are more sheep than Icelanders and that there are no McDonald's in this area.
But did you know that the biggest glacier in all of Europe can be found in Iceland? Vatnajökull is that; it makes up 8% of Iceland's total land area. And did you know that Iceland now celebrates Beer Day on March 1 after a 74-year ban on the beverage?
Many Icelanders believe in Elves.
In Iceland, between 30 and 40 % of people will not refute the existence of elves. Stories about the Huldufólk, or "hidden people," rumored to reside among the lava fields, still abound in Icelandic folklore.
There is even a designated spokesperson for the elves when construction projects are carried out in particular lava regions of the nation.
It's one of the oldest democracies in the world.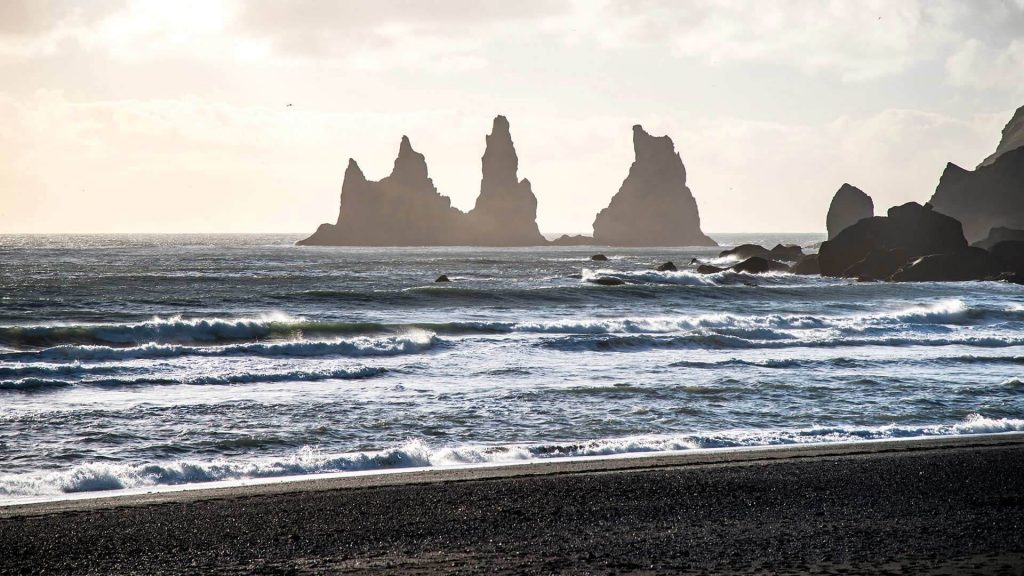 Ancient great democracies included the Greek, Roman, and Icelandic. Iceland has the oldest parliament in the world that is still in operation, a fact that not everyone knows. If you travel the Golden Circle, you will eventually go to the Ingvellir (Thingvellir) National Park. UNESCO has designated its stunning scenery as a World Heritage site. And it's not because the tectonic plates of North America and Eurasia meet here; instead, it's because of its exceptional historical significance.
The unique Icelandic language includes over 100 words for wind
Have you ever attempted to pronounce the name of that well-known volcano that recently erupted? That one, indeed!
Eyjafjallajökull is just one of the many tongue-twisters in the Icelandic language. Even though the Icelandic language is renowned for being challenging to master, you should know that most people there learn English as a second language, making it simple for visitors to interact and get by.
There are many different ways to describe the weather in Icelandic, which is another interesting fact. You should be prepared for Iceland's unpredictable weather, which can change (for the better or worse) in minutes.
Ice cream is the perfect first date.
Those from Iceland adore ice cream. Several of our Reykjavik pals said it would make a great first date. Why not go on a romantic date when you're in town with your special someone?
People can be seen waiting in line for ice cream even when it is storming, especially at the top stores in Reykjavik. People love ice cream so much that they will face the rain and the wind for this delectable delicacy. As a result, you might even see lengthier lines continuing outside the store.
Iceland has 13 Santas (kind of)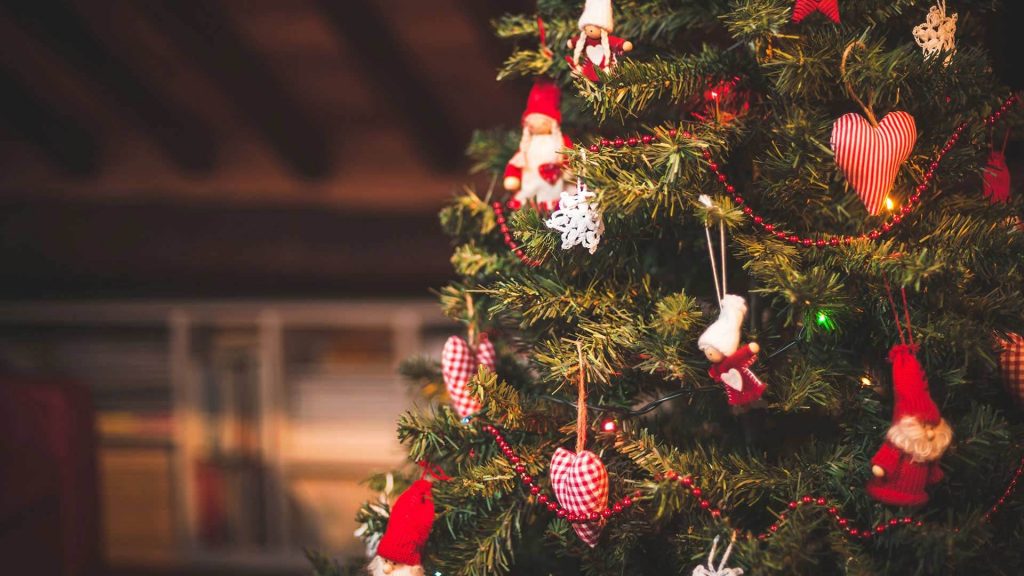 Children eagerly anticipate Christmas Day in most Western countries to check if Santa brought them a wonderful gift. The 13 Yule Lads come to visit kids in Iceland.
Thirteen days before Christmas, Icelandic kids hang their shoes in their bedroom window each evening. Depending on how each child has been acting, one of the Yule Lads will visit them each night and leave a tiny present for them.
Icelanders love books
Iceland published books at the most significant rate per capita worldwide for many years, demonstrating how much they value reading. They still enjoy reading, despite the UK lately surpassing them in popularity.
On Christmas Eve, they also celebrate Jolabokaflod, a celebration dedicated to giving books.
It's "cool" to swim outside at any time.
You may have already made plans to visit the Blue Lagoon. After all, you must see it! However, did you know the nation has many outdoor swimming pools and hot springs?
There are 17 places to be found in the capital area alone. Some are cozy and compact. Others are substantial facilities with steam rooms, hot tubs, and slides.
Geothermal energy is used to heat each pool. Because of this, swimming is possible throughout the year in Iceland, whether sunny or rainy. Swimming pools are used for gatherings, family activities, dating, and fitness.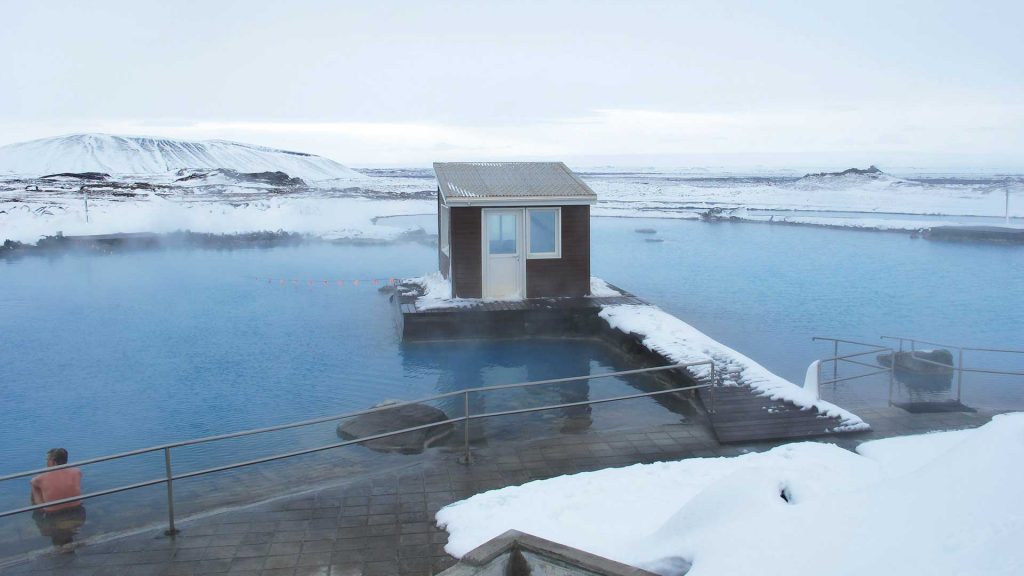 Famous Icelanders are no big deal.
Iceland has one of the smallest European populations; thus, famous people easily stick out there. But what's interesting is that it's not a big concern because most people know each other.
You might run into Björk in a Reykjavik restaurant or spot the president jogging nearby in a city park. Again, they will unlikely have security with them, given how safe the country is.
A FOODIE GUIDE TO REYKJAVÍK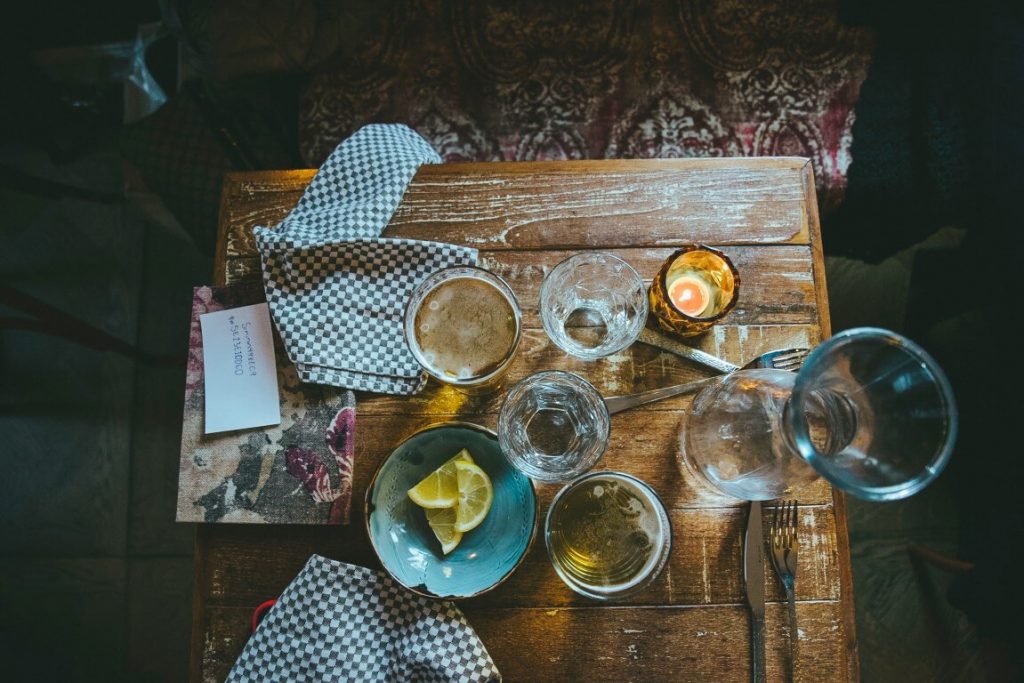 While it is true that the majority of Icelandic cuisine is made up of fermented foods, modern Icelandic cuisine has developed into a delectable variety of meals. Modern Icelandic cuisine is full of delicious fresh options, and Reykjavik is full of restaurants serving some of the best dishes. This is thanks to fresh fish, the famous Icelandic lamb, a strong focus on local products, and some of the best dairy products (we think!).
A BRIEF HISTORY OF ICELANDIC CUISINE
Storing food to endure over the winter became a significant component of Icelandic cuisine hundreds of years ago. Having enough food to survive those lengthy, dark months was essential because, as you might guess, the winters in those years were rather harsh and long. The lack of salt on the island presented a further obstacle for the early settlers. Instead, Icelanders used various preservation techniques to extend the shelf life of their food. These techniques ranged from bringing or fermenting fish in whey to curing and smoking meats.
Most of the traditional meal in Iceland is still some fermented meat, each having a distinct flavor derived from the preservation technique. While some of these meals, such as pickled shark, are best left to those with more experimental palates, you will also find delicious dishes highly well-liked by the locals, including smoked lamb (hangikjöt) or salmon.
Although the ingredients used in Icelandic cooking haven't changed much over the years, there is now a more contemporary twist to meal preparation, and food fermentation is less frequent. Icelandic cuisine currently places a significant emphasis on using local, fresh ingredients that go beyond just meat and dairy products. Geothermal greenhouses nationwide have allowed the growing of a wide variety of fresh produce.
Now that you know Icelandic cuisine, let's discuss where to eat in Reykjavik.
WHERE TO EAT IN REYKJAVIK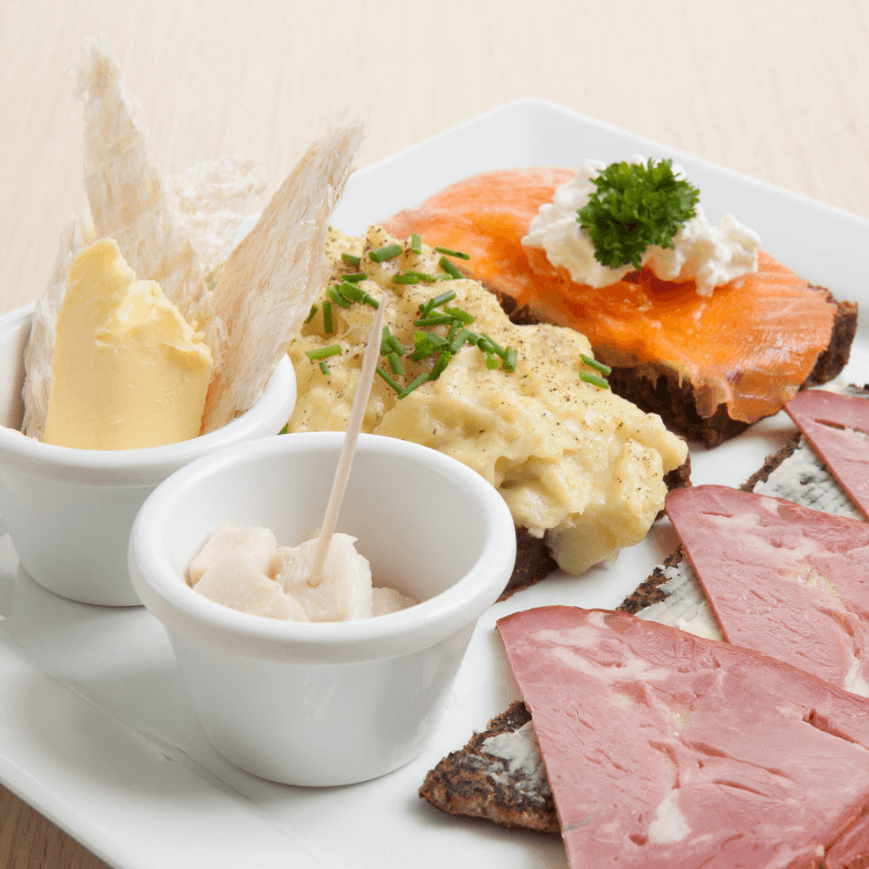 Plan a few days in Reykjavik, known as Iceland's cultural center and home to many of the nation's most incredible eateries so that you can eat through the quirky capital city. Here is our list of recommended restaurants in Reykjavik, broken down by kind so everyone can find something they like.
FINE DINING IN REYKJAVIK
Want to enjoy some of the best Icelandic cuisines while dining memorably? Restaurants in Reykjavik are notable for their stunning interior design and contemporary takes on regional specialties. To create an outstanding dining experience, we advise sampling the various tasting menus at the restaurants listed below, but any dish you order won't disappoint you.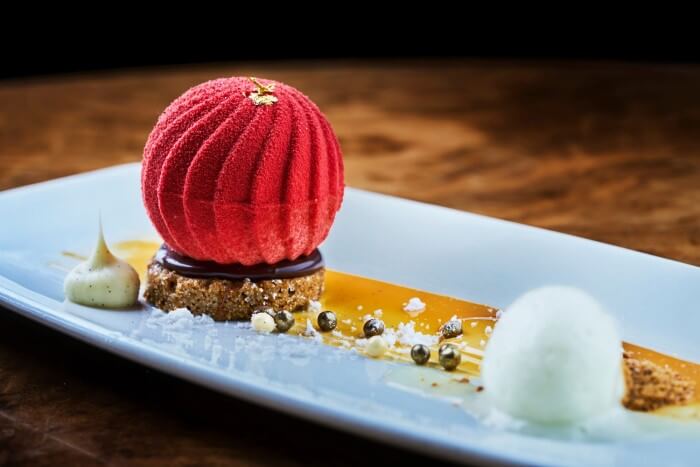 1. FISKMARKAÐURINN (FISH MARKT)
You will be astonished by the presentation of the meals, known for their inventive style of seafood cuisine with Icelandic and Asian flavors. Since it first appeared on the Reykjavik restaurant scene in 2007, Fiskmarkaðurinn has consistently been a top pick for residents and tourists.
2. MATARKJALLARINN (FOOD CELLAR)
You'll notice this restaurant, housed in a 160-year-old building in the heart of Reykjavik, as soon as you enter the quaint yet opulent setting. While you enjoy this restaurant's delectable cocktails and meals, live music is frequently played in the evenings to enhance the ambiance. For a unique dining experience, we advise selecting something from the secret menu.
3. APOTEK 
Apotek, where Iceland's first pharmacy once stood, offers a tasting menu packed with regional delights. For a fantastic dining experience, end the night with one of their delectable cocktails or decadent desserts.
BEST RESTAURANTS FOR TRADITIONAL ICELANDIC DISHES.
Learning about a new country's culture, which includes its cuisine culture in particular, is one of the exciting things about travelling there. Visit one of the restaurants listed below while in Reykjavik to learn more about traditional Icelandic foods and sample some for yourself. You might even find that you like cooked sheep head a lot!
A restaurant that soon became well-known in the Reykjavik dining scene, you can find a menu here that features several classic Icelandic cuisines with a contemporary touch.
If you want to sample authentic Icelandic cuisine, come here. Come prepared to eat unusual foods, such as mashed fish and sheep head jelly on rye toast with smoked salmon or trout. As a bonus, you can dine while admiring a beautiful view of Hallgrímskirkja.
Various noodle soups are also available at the fast-food establishment Reykjavik Street Food, which serves traditional Icelandic cuisine. If you want to try some of the regional specialities but don't want to fork over the exorbitant prices of the other restaurants in town, come here.
BUDGET-FRIENDLY RESTAURANTS IN REYKJAVIK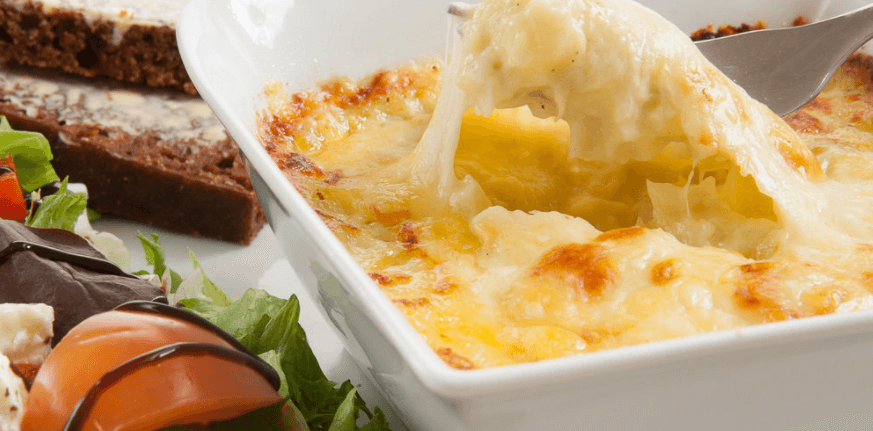 While Iceland may not be the most affordable destination, Reykjavik offers reasonably priced, flavorful food options. Among the places in town to visit are:
Order a hot dog with everything at Reykjavik's renowned hot dog stand and experience a local favorite meal for less than USD 5.
The best meal to warm up with, this soup will only cost you $7-$14.
The lobster soup and delicious bread will be a favorite lunch for under $20 at one of Reykjavik's oldest eateries.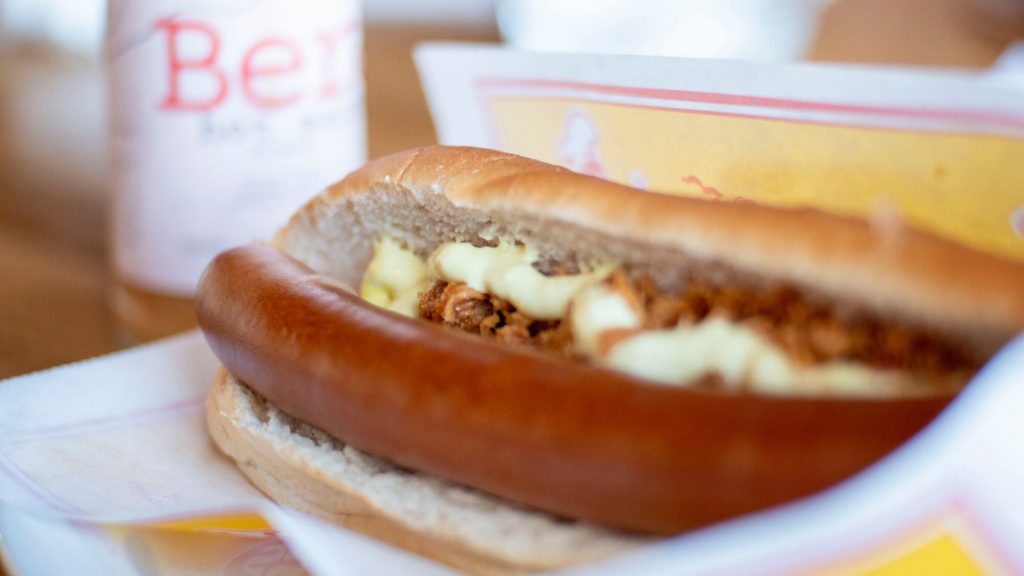 Here are some additional suggestions for staying inside your food budget in Reykjavik to stretch your money even further:
Go Out for Lunch – Many top dining establishments offer fantastic lunch specials for half-off. This is an excellent alternative for those who wish to take advantage of the dining scene while maintaining a tight budget. Check out Apotek's fantastic lunch special, a two- or three-course meal for $30 to $40.
Try the Food Carts – Reykjavik's food cart sector is expanding swiftly as delectable options appear on the streets. You can sample two or three items for the fantastic prices they provide, from the delectable Lobster Hut to the Fish and Chips Wagon.
Stock Up on Snacks at Bonus – Bonus, Iceland's inexpensive food shop, has some excellent deals that are affordable for any budget.
CAFÉS AND BAKERIES
Fuel up with potent Icelandic coffee and a delectable treat from one of the town's many cafés and bakeries before setting off for a day of seeing the nation. Here are a few places we like to get our caffeine fix.
This is a terrific place to grab a coffee and croissant, relax, and think about your next excursion because it feels like walking into a comfortable living room.
the most well-known bakery in the area; swing by for your daily pastry from the rows of options available.
go here for delectable Icelandic waffles at one of the oldest cafes and a local favorite.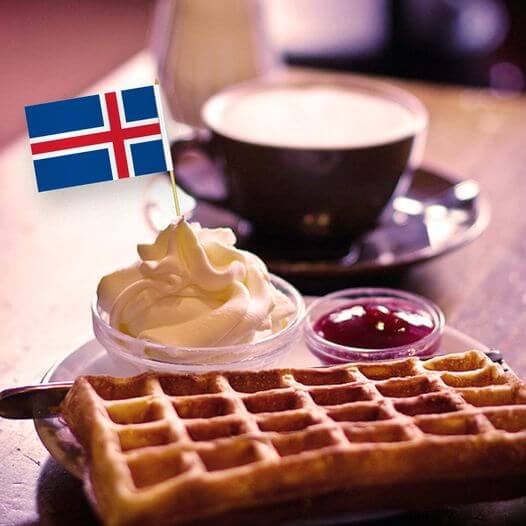 BRAUÐ OG CO. 
Foodies are famous for their excellent cinnamon rolls, while Instagram is famous for its vibrantly colored buildings! Please stop by to take a photo and sample some of their delicacies.
After learning where to eat in Reykjavik, let's move on to the next crucial topic: where to have a drink! Reykjavik's nightlife is surprisingly vibrant for such a tiny city; you can almost always find a tavern playing live music. Check out one of these places to start your evening with a fantastic happy hour deal in a lively setting.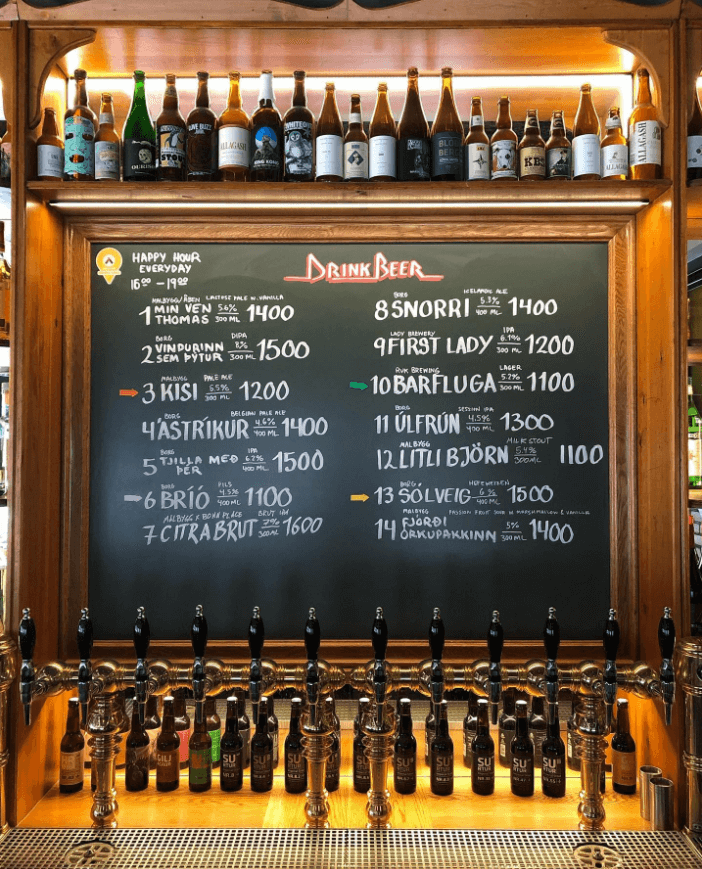 If you are into craft beers, this location is for you!
This quaint pub in the city center is a traditional Danish pub and a local favorite. You can always find a live band and a fun bunch to share beers with.
This eccentric establishment, one of the city's oldest pubs, will give you the impression that you're having a party in someone's living room in the heart of Reykjavik. Bonus: When this place transforms from a bar to a café in the morning, you may end the night with a delectable breakfast if you want to dance all night.
This bar/restaurant is housed in a formerly factory hostel for making biscuits. They generally offer excellent live music, funky decorations, and stunning mountains and ocean views.
TIP: By installing the Appy Hour app, you can be sure to constantly be aware of the location of the nearest happy hour in Reykjavik and what is being offered.
EATING & DRINKING ACTIVITIES IN REYKJAVIK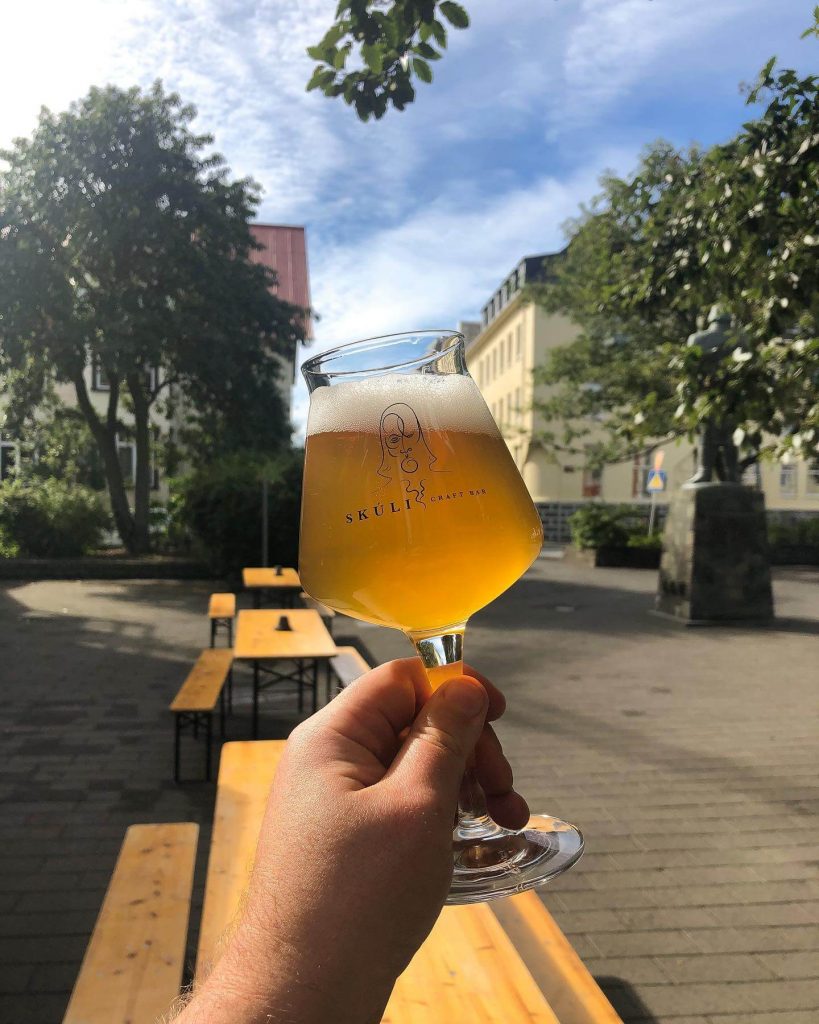 While visiting Reykjavik, the eateries mentioned above alone will satisfy your appetite. However, here are some suggestions for additional food-related entertainment to check out while in Reykjavik if you like to take your eating experience a step further:
VISIT A BREWERY – The Reykjavik School of Beer offers tours of Iceland's oldest brewery, Ölgerðin, that last a few hours. Enjoy delectable tastes of various Icelandic alcoholic beverages while learning how the Vikings brewed their beer. And for the courageous, a view of Brennivín, the traditional Icelandic photograph taken with a dead shark.
GO ON A FOOD TOUR – Join the Reykjavik Food Walk and spend four hours exploring six different eateries while enjoying the delectable fare. Along the journey, you will learn about obscure local favorites, hear tales about the restaurant's past, and learn about Icelandic cuisine. Alternatively, sign up for the Funky Food & Beer tour, which introduces you to regional cuisine and craft beer.
TOUR A CHOCOLATE FACTORY – This tour is perfect if you love sweets! Please tour the Omnom Chocolate factory in Reykjavik Harbor, where you can sample the product innumerable times while learning how it is manufactured.
WHERE TO STAY IN REYKJAVIK
AFFORDABLE HOTELS IN REYKJAVIK
Unfortunately, the cost of hotels in Reykjavik is around four to five times greater than camping in Iceland. Camp at Camper Resort if you have a camper! Only eight minutes from the city. The hotels with the lowest rates are:
The best option is to stay in an apartment.
Find: your accommodation on Booking.com
Iceland has tons of hostels all around the country;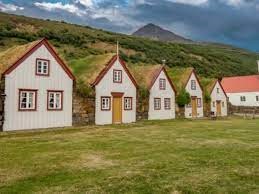 REYKJAVIK CITY MAP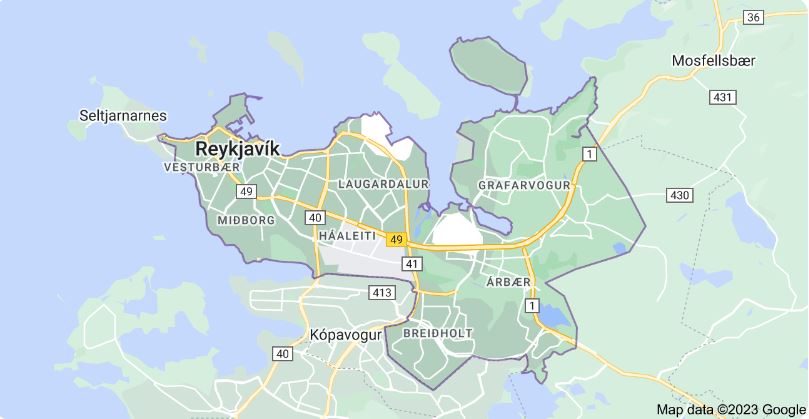 CITY CARD
Reykjavik is an energetic, multicultural city. The Reykjavik City Card is the simplest and most affordable way to explore our beautiful city, and there are plenty of things to see and do there.
Many museums, galleries, and Reykjavik's hot baths are all free to enter with the Reykjavik City Card. Additionally, it offers unlimited free bus travel everywhere in the Reykjavik metropolitan area. The card also gives you a free boat ride to the island of Viey and discounts on several trips, products, and services. The validity of the card is 24, 48, or 72 hours.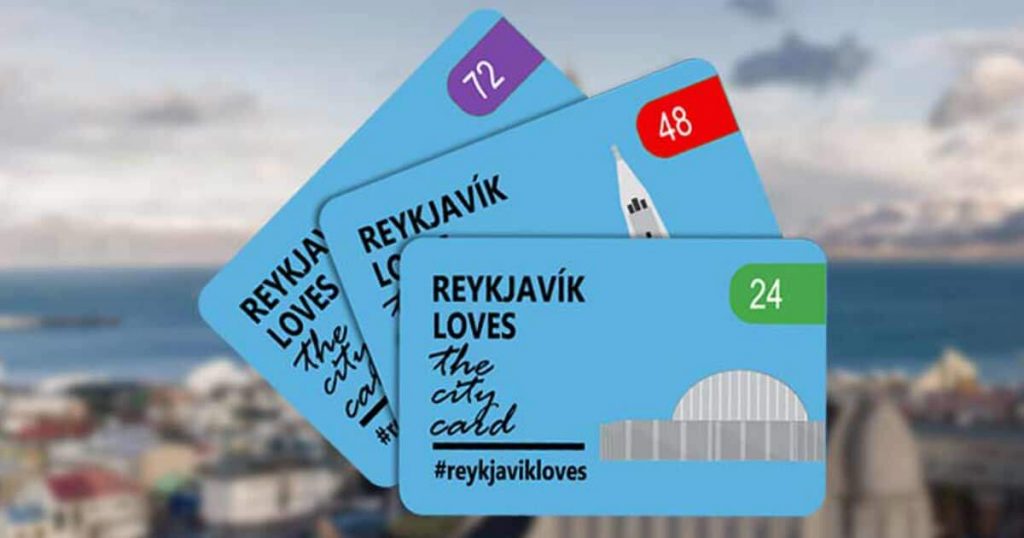 Please get to know our favorite city the easy way and save money!
INCLUDED IN THE REYKJAVIK CITY CARD IS ADMISSION TO;
Transport included in the Reykjavík city card – Unlimited travel by bus with Reykjavík City Buses within the Reykjavík capital area.
Reykjavík thermal pools included in the Reykjavík city card
Museums included in the Reykjavík city card
CHILDREN'S CITY CARD
Young people under 18 are admitted free to city museums; nevertheless, young people must pay for access to swimming pools, the Reykjavík Park & Zoo, and the boat to Viðey Island. We provide a unique Children's City Card for much less money to help families. The exact amount of valid time cards is 24, 48, or 72 hours.
The cards must be used consecutively; for example, if a 48-hour card starts at midnight, it is valid until noon 48 hours later.
Please get to know our favorite city the easy way and save money!
CITY PARKING

Iceland is a beautiful country with many breathtaking scenery, including the northern lights and snow-capped mountains. The best way to travel in Iceland is to rent a car. The availability of public transportation can make it challenging to access some areas, and taking organized tours frequently entails adhering to rigid schedules that prevent you from seeing everything you would like to.
Fortunately, street parking in Reykjavik is always free before 9 am and until 6 pm. Sundays are also free of charge. There are weekly fees from 9 am to 6 pm, so it is wise to conduct research before leaving. Continue reading to learn all there is to know about Reykjavik's many parking areas, including costs.
Reykjavik Parking Zones
Reykjavik has four parking zones, each with a separate parking fee and rate structure. In general, only in these areas of downtown Reykjavik will you have to pay for parking; most other locations ought to be free. It would be best if you didn't have to pay for parking without a "P" parking sign or readily visible fee information. The following parking fees in Reykjavik are assessed on an hourly basis:
Red & Pink – Area P1; these are the most expensive areas to park, charging 250 ISK (1.8 EUR)
Blue – Area P2; these areas of parking charge 125 ISK (0.9 EUR)
Green – Area P3; these regions of the capital charge 90 ISK (0.6 EUR)
Orange – Area P4; only valid during weekdays charging 125 ISK (0.9 EUR)
How to pay for parking in Iceland?
You can pay for parking in most places with cash or a credit card, but some outdated machines are still in circulation. These older parking meters, which only accept cash, are typically found on side streets in Reykjavik's central business district. If you only have a credit card, you can still use a pay and display machine to obtain a legitimate parking ticket, but it might be challenging to locate one if you don't know where you are. Keep some cash on hand in case you run across an outdated parking meter in the city because of this.
Free parking for Eco-Friendly Cars
You may have heard that Reykjavik offers free parking for environmentally friendly vehicles and exemptions for most miniature cars, including rental automobiles. You can use free parking in all zones if your automobile qualifies. If you have free parking, a clock-shaped sticker on your window should let you know. The Reykjavik crest serves as a sign for this, but you will only receive 90 minutes of free parking before paying.
Parking fines in Reykjavik
As the rules are strictly enforced, you risk receiving a fine if you don't abide by the parking regulations in Reykjavik. The most common offences that result in a penalty are running out of time on your meter, parking in a spot designated for disabled or disabled people and parking where parking isn't allowed. You will receive a discount if you pay for your ticket within the first three days of receiving it, and you're okay (depending on the infraction) will be between 4000ISK (30 EUR) and 20,000ISK (150EUR).
You might anticipate paying anything from 6000ISK (40 EUR) to 30,000ISK if you pay within two weeks of receiving the ticket (220EUR). If you wait to pay your fine after 29 days, you will be charged a late fee, ranging from 9000 ISK (65 EUR) to 40,000 ISK (300 EUR).
If you receive a parking ticket, you should pay for it as soon as possible. To do this, head to the closest bank, where you can do so by paying the fine. Your rental car company will receive the ticket if you depart Iceland without paying the fee; they will locate you and require payment from you.
TRAVEL IN REYKJAVIK, ICELAND, ON A BUDGET
You may camp, prepare your food, hitch to wherever you need to go, forego alcohol, and engage in cost-free activities like hiking or visiting waterfalls on a bare-bones backpacker budget of 5,600 ISK daily. If you intend to drink, increase your daily spending by 1,000–2,000 ISK.
For a more manageable daily spending limit of 9,400 ISK, you can stay in hostel dorms, prepare most of your food, have a few cheap fast food meals, indulge in the occasional drink, use public transportation to travel around and pay for few activities like museum visits in Reykjavik.
A mid-range daily budget of 21,700 ISK will allow you to stay in a private Airbnb, eat primarily fast food with a few traditional meals thrown in, share a vehicle rental to travel around, drink a little more, and participate in more paid activities like a puffin tour or whale watching.
You can stay in a cheap hotel, eat at low-cost establishments providing local cuisine, indulge in a few drinks at the bar, rent a car, and participate in more expensive excursions like glacier treks or scuba diving on a "luxury" budget of 35,000 ISK per day. But for luxury, this is merely the ground floor. There are no boundaries!
You can use the chart below to estimate how much money you must set aside daily according to your travel preferences. Remember that these are daily averages and that you may spend more and some days less (you might pay less every day). We wish to provide you with a rough outline for creating your budget. The currency is ISK.
| | | | | | |
| --- | --- | --- | --- | --- | --- |
|   | Accommodation | Food | Transportation | Attractions | Average Daily Cost |
| Backpacker | 2400-3200 | 800 | 1200-3000 | 1200-2400 | 5600-9400 |
| Mid-Range | 9000 | 9000 | 3700 | 3000 | 21,700 |
| Luxury | 13,500 | 6500 | 6000 | 6000 | 35,000 |
MONEY-SAVING TIPS;
It is expensive to travel to Iceland. Most goods are imported, taxes are high, and the local manufacturing sector is small. However, it does not follow that the nation must go bankrupt. In Iceland, there are many methods to cut costs! Here are some tips for lowering your expenses:
Hitchhike –

Iceland is THE safest country in the world and one of the easiest and safest for hitchhikers. Although finding rides nationwide is possible, it's straightforward in Iceland's south. Finding a ride during the off-season or in the less crowded northern areas is more complex, but it's not impossible. Asking around in hostels is one way to locate transportation; most people use the main Ring Road (M1) that encircle the nation.
Camp –

In Iceland, camping is permitted almost everywhere. For less than 2,400 ISK a night, you can camp in designated areas, and some hostels even let you set up tents. You'll need to bring your sleeping bag and equipment. Consider getting the camping card if you intend to go camping frequently since it might help you save a lot of money.
Eat hotdogs –

If you're going to eat out, go to one of the many sandwich and hotdog stands you may find in cities. They provide the nation's least expensive (but not necessarily the healthiest) meals. There are many gas stations where you can also buy inexpensive hotdogs.
Couchsurf –

Iceland's Couchsurfing community is highly vibrant. In Akureyri and Reykjavik, I stayed with hosts. Engaging in the local community is a surefire way to cut costs, learn about the area, make new friends, and acquire a free place to stay.
Bring your sheets –

Like other Scandinavian nations, many hostels in Iceland impose a cost for bed sheets if you don't bring your own (pillows are free!). Most hostels charge a linen fee that starts at 1,350 ISK, but more are beginning to provide it away. Most of the time, they will let you bring your blankets but not a sleeping bag.
SO, ICELAND
Rugged and stunning Iceland is home to some of the most breathtaking landscapes in the world. Nature is so untamed here that it almost seems extraterrestrial, luring you into its spectacular, space-like landscape. This unique terrain includes tectonic plates, glaciers, natural hot springs, and thundering waterfalls. The island is so remote that it can seem like the end of the world while staring out over the endless North Atlantic Ocean. The harshness and splendor of these natural treasures make the Icelandic people extraordinarily resilient. Though they also have a lovely warmth and friendliness, living in sync with the cyclical pattern of the seasons.
PICTURESQUE
Cute colorful settlements, breathtaking fields of purple lupine flowers, and lovely churches reveal Iceland's gentler side. This beauty is quite strong. Especially when surrounded by volcanic volcanoes, black sand beaches, and exciting geothermal activity.
TRAVELING IN ICELAND
Iceland is a stunning place to visit at any time of year. Skiing, ice cave exploration, and Northern Lights viewing are best done during the icy winter months. An adventure of a lifetime! Alternately, take advantage of the charms of spring and summer to travel the entire island by road. Witness the lovely sight of majestic whales in the ocean and wild horses galloping over lush summertime vegetation. Iceland will always arouse a desire for adventure and exploration that is utterly compulsive!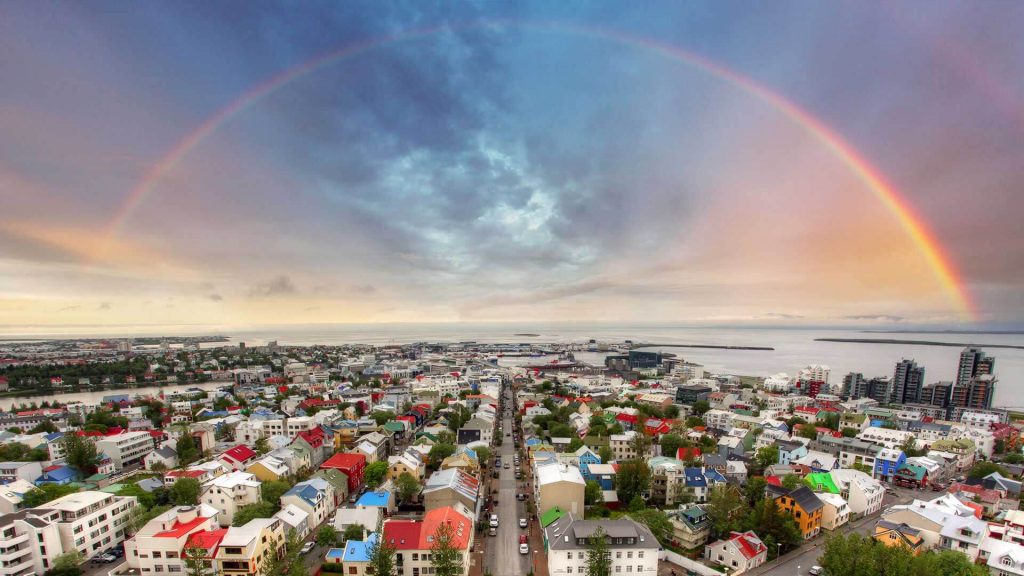 FAQs
What's Reykjavik famous for?
Most renowned for its untamed sceneries and vistas. The top attractions on the list include the Northern Lights, Blue Lagoon, volcanoes, glaciers, and waterfalls. Iceland is renowned for its history and Viking settlement. Due to its contrasting scenery, it is called "The Land of Fire and Ice."
Do they speak English in Reykjavik?
English is taught as a second language in Iceland, and practically all Icelanders are fluent English speakers. Furthermore, most Icelanders are multilingual, speaking languages like Danish, German, Spanish, and French, and they enjoy the chance to converse in different tongues. I hope to see you in Reykjavik soon.
Is Reykjavik worth visiting?
Now that you know what to anticipate, you can better plan your vacation to Iceland. I believe Reykjavik is worthwhile, but do not stay there longer than is essential. Iceland has numerous stunning and unusual locations worthy of your time.
Does it snow in Reykjavik?
Yes, snow does fall in Reykjavik. Iceland receives substantial snow, as expected for a nation with coastlines along some of the world's coldest oceans.
Is Iceland friendly to foreigners?
Since 2008, it has consistently received recognition as the world's most peaceful nation. The labor market is always seeking new employees in many areas, and most of the population speaks English, making Iceland one of the most hospitable nations for foreigners.
How many days do you need in Reykjavik?
The best time to spend in Iceland is one week, but you may explore more of this stunning nation in two or three weeks if you stay longer. Although it is still possible to visit Iceland for fewer than seven days, you'll undoubtedly want to return so you can see and do more.
Is Reykjavik good for nightlife?
The city's pubs are eager to supply as long as there is a demand, accommodating the Icelandic habit of partying till the small hours. Laugavegur offers an almost limitless variety of options. At Prikið, dance to hip-hop tunes until 4:30 a.m., then return for their well-liked brunch menu.
Is Iceland worth the hype?
The Iceland hype is genuine and well-deserved; Iceland is genuinely remarkable. A week is plenty to see all the major attractions in and around Reykjavik. Here are the top unusual things to do in Iceland that define this nation since there is still more to see and four distinct seasons to experience.
What is the biggest problem in Iceland?
Iceland is renowned for its pristine natural beauty, yet there are some places where caution is required. The loss of vegetation due to wind erosion is one of Iceland's most critical environmental issues. Since 1907, the Icelandic Soil Conservation Service has successfully combated soil erosion.
What is a typical meal in Iceland?
Iceland's most popular foods include salmon, lamb, and Icelandic skyr (yoghurt). They have been the primary components of Icelandic cuisine for more than a thousand years. Due to a lack of historically cultivable regions, meat-based dishes are frequently served in Iceland.
People also viewed: