Mexico is a fascinating country that boasts an array of stunning beaches, energetic nightlife, and fascinating culture. Tourists can find all-inclusive resorts in Mexico with plenty of features and amenities, such as swimming pools, tennis courts, fitness centers, spa facilities, and restaurants. If you are planning a trip to Mexico but are still deciding which places to visit, look no further!
There are so many great places to visit in Mexico that it can be hard to decide where to go! To help you, we've compiled a list of our top picks for the best places to visit in Mexico. From stunning beaches to ancient ruins, there's something for everyone in Mexico. So here are our choices for the best places to visit in Mexico:
1. Mexico City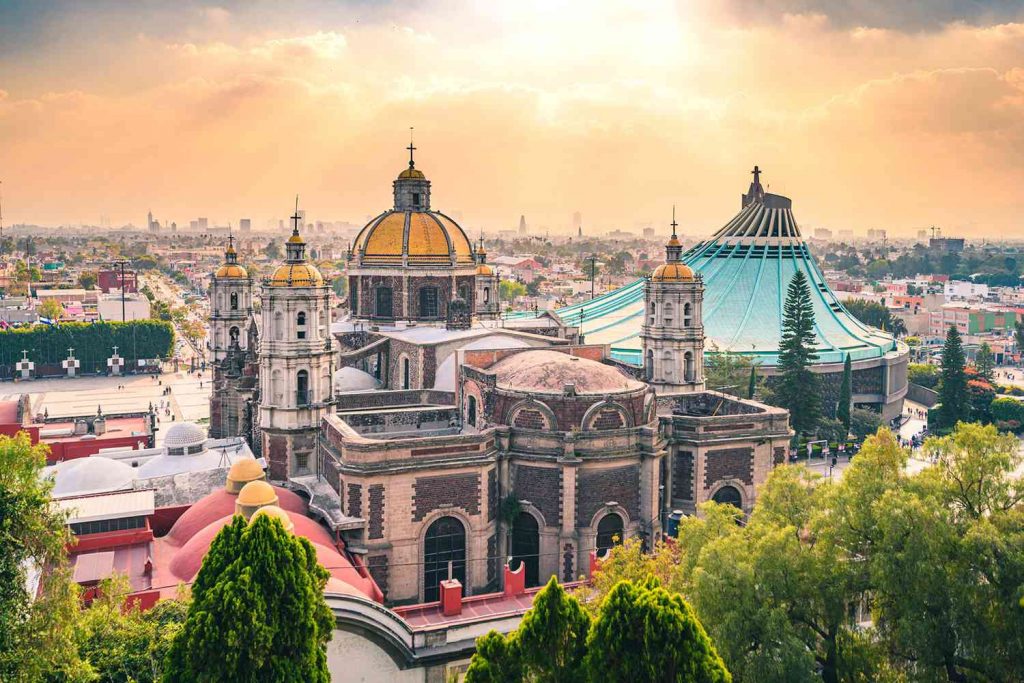 A trip to Mexico is incomplete without first exploring the country's exciting capital. CDMX, as the locals call Mexico City, is one of the world's liveliest metropolises. A weekend or even a weeklong visit to Mexico City is not long enough to see and experience everything this vibrant metropolis offers.
Visit museums dedicated to tequila, anthropology, art, history, and everything else. A beautiful cathedral and the ruins of the ancient Aztec capital can be found in the city's heart.
2. Playa del Carmen
Playa del Carmen's main street, Quinta Avenida (5th Avenue), has hip bars, trendy restaurants, and cheap souvenir shops. This guide offers more Playa del Carmen activities.
Playa is perfect for beachgoers who want to swim and party until sunrise. However, tourists interested in Mexico's history and culture may want to look elsewhere.
3. Guadalajara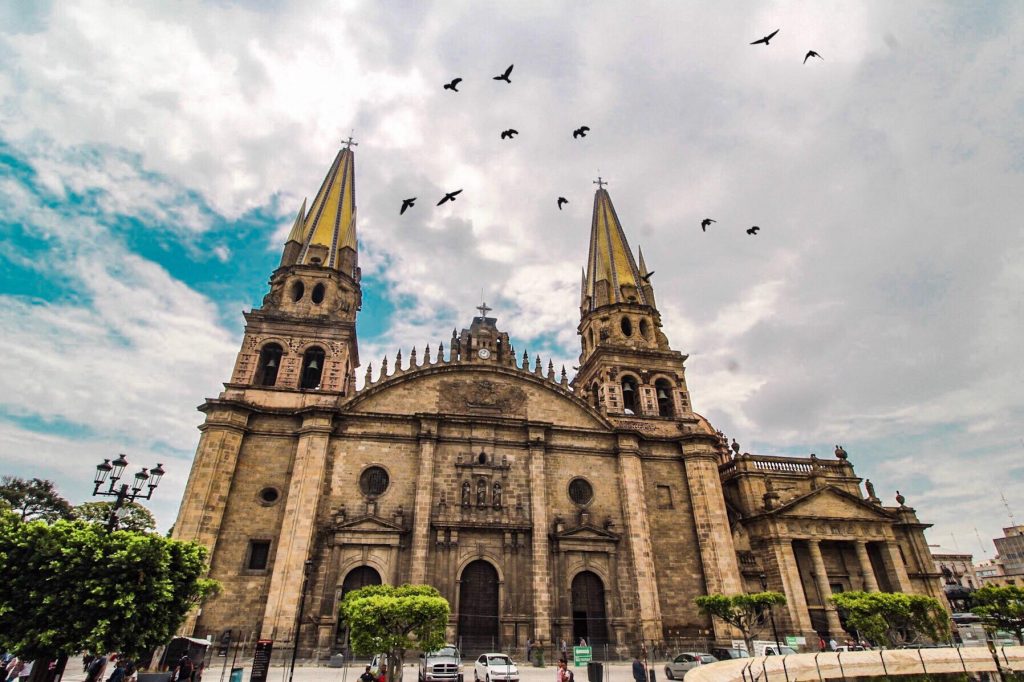 Guadalajara, the country's second-largest city, is often overshadowed by Mexico City, but it deserves to be on any itinerary that includes Mexico. Remember, Mexico is where both tequila and mariachi music got their start.
You can try both (ideally simultaneously), and there are also many cultural landmarks to visit. Most of these can be seen in one day and are all within walking distance of one another in the Centro Historico.
The city of Guadalajara is home to two professional football clubs. Beer-soaked fun is guaranteed whether you see the massively popular Chivas or the ultimate underdog Atlas.
4. Tulum
The beaches in Tulum are among the best in all of Mexico. Tulum has some of Mexico's most beautiful beaches and water, but that is not all it is known for. As the only archaeological site ever constructed with a view of the ocean, the ruins can be found on a high cliff on the Caribbean Sea's coast.
Aside from the incredible street art, nature reserves, water parks, diving, and snorkeling, countless breathtaking cenotes are within walking distance. If you are looking for a place to relax with locals in Mexico, look no further than downtown Tulum. Tulum is the ideal vacation spot.
5. Monterrey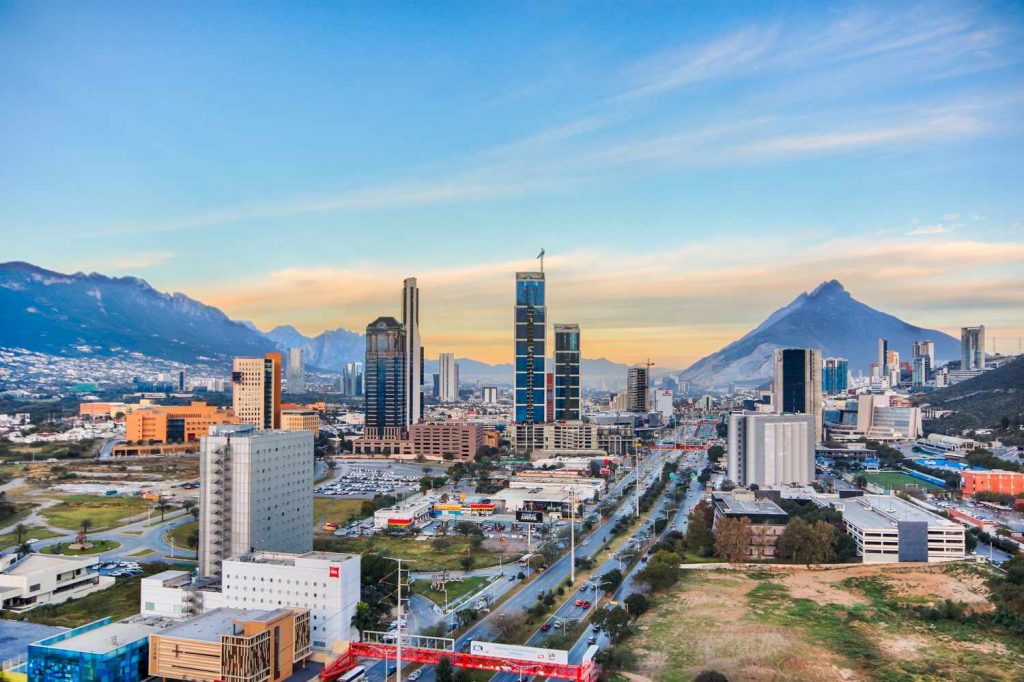 The country's third-largest city probably would appear in a Google search for Mexico's top tourist destinations. Visitors often overlook Monterrey, an industrial hub.
Due to its proximity to the city and epic mountains, it is a great eco-tourism destination for hiking, mountain biking, rock climbing, and more.
Explore the city and admire the Macroplaza's modern architecture.
After visiting the massive Mexican History Museum, take a boat up the artificial river to Parque Fundidora and watch the sunset. Work up an appetite for cabrito, slow-roasted goat, the local specialty.
6. Isla Cozumel
Cozumel, a small island off the coast of Playa del Carmen, is widely regarded as one of the best places to go scuba diving in North America and much of the Western Hemisphere.
Discovering a place with such pristine natural beauty, pristine waters, and abundant marine life is unusual. While scuba diving and snorkeling are the main draws, visitors who venture beyond the typical tourist areas will find plenty to keep them occupied.
Those who venture off the beaten tourist path will find secluded beaches, untamed national parks, and breathtaking scenery.
7. Puerto Vallarta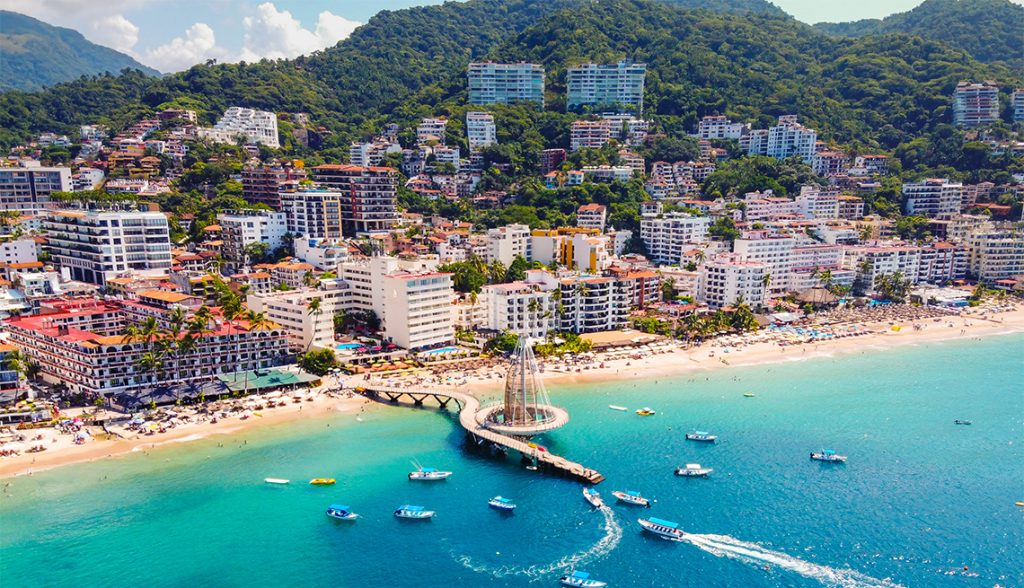 Puerto Vallarta has been regarded as one of Mexico's top tourist destinations for decades.
While most people associate PV with spring break and all-inclusive resorts, the area offers much more.
You can choose from various tours, excursions, and other activities in Puerto Vallarta. Skydiving, bungee jumping, and paragliding are just a few adrenaline-pumping activities available here.
Two hand-crafted breweries and several top-notch cocktail lounges can be found in PV. Take advantage of Puerto Vallarta's excellent dining options by eating across town.
The town's nightlife occurs away from the hotels and is continuous. The list of things to do in Puerto Vallarta is endless, from exploring the city's fantastic nightlife to visiting the many stunning beaches.
8. Izamal
The one-of-a-kind character of the city of Izamal will stay with you always. The entire city of Izamal is known as "Ciudad Amarilla" (Yellow City) because every building is painted yellow.
Maybe the ancient Mayan ruins in the middle of this colorful colonial city will be the thing to lift your spirits. Even if you only have time for a day trip from Merida, you should check out this colonial gem.
9. Huatulco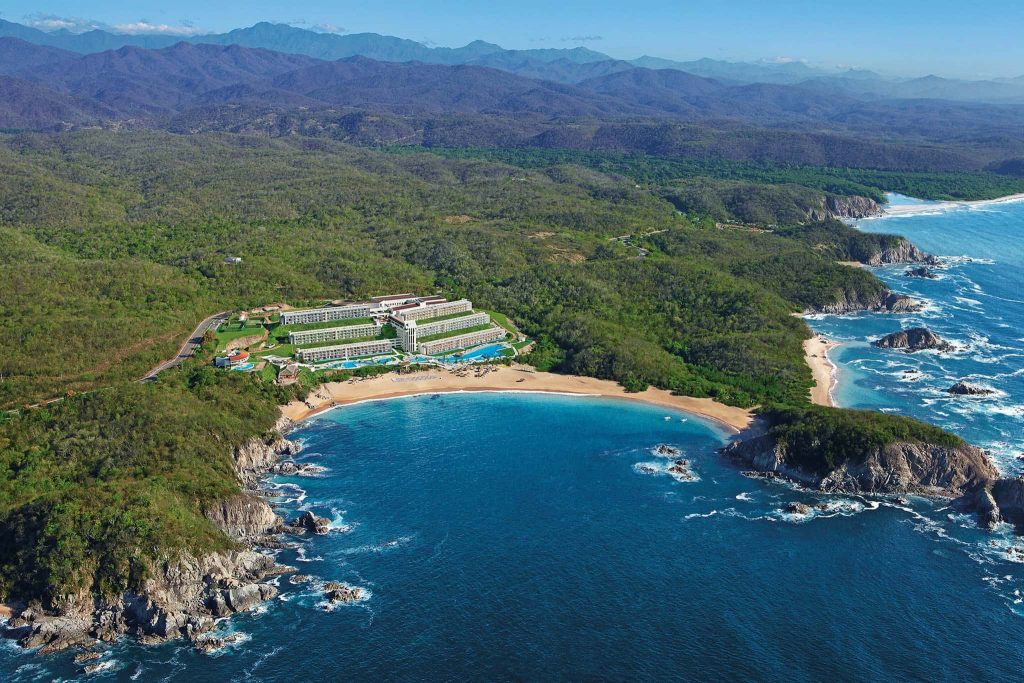 A pristine beach—what do you think? This stunning Oaxaca region is worth a visit.
Thirty-six beaches and nine bays in Huatulco are ecologically protected. No other Mexican resort has won a Green Globe.
You can cycle, raft, or visit coffee farms and waterfalls. This hidden gem's clientele is primarily domestic travelers, but its greatness is spreading.
Do not wait to visit one of Mexico's top tourist destinations. Visit Puerto Escondido and Oaxaca.
10. Mazatlán
Mazatlán's historic sites, educational museums, and golden beaches are attracting tourists again. Zona Dorada (Golden Zone), Mazatlán's hotel strip, is expensive, so do not stay long.
Instead of draining your wallet, visit Viejo Mazatlán (Old Mazatlán), where prices are lower, the pace is slower, and Mexican culture is more vibrant. If you need a break from the beach, visit Teatro Ángela Peralta, one of the many museums, or Plazuel Machado.
11. Teotihuacan
When in Mexico City, visit Teotihuacan. Its peak population was 150,000, making it the largest pre-Columbian city in the Americas.
According to legend, the gods planned humankind here.
Climb some of the largest ancient pyramids here. Lunch in a cave after viewing the Temple of the Sun is possible.
La Gruta is perfect for cooling off outside the ancient city. The food is good too! Many Mexico City tours take you here.
In April or May, you can visit Mexico's ancient ruins without crowds.
Visit Ek Balam, Coba, and Chichen Itza, Mexico's top Mayan ruins, while in the Yucatan.
Palenque's Mayan ruins, located in Chiapas, one of Mexico's top tourist destinations, are smaller than others.
12. Acapulco
Acapulco was Mexico's most popular destination before Cancún and Ixtapa in the 1950s. Frank Sinatra, Elizabeth Taylor, John F. Kennedy, and Elvis Presley played there before a spree of violence tarnished its reputation.
The violence has subsided, making Acapulco's beaches safe again. Spring breakers are increasingly visiting Acapulco for its lively nightlife, bustling waterfront promenade, and international cuisine.
13. Los Cabos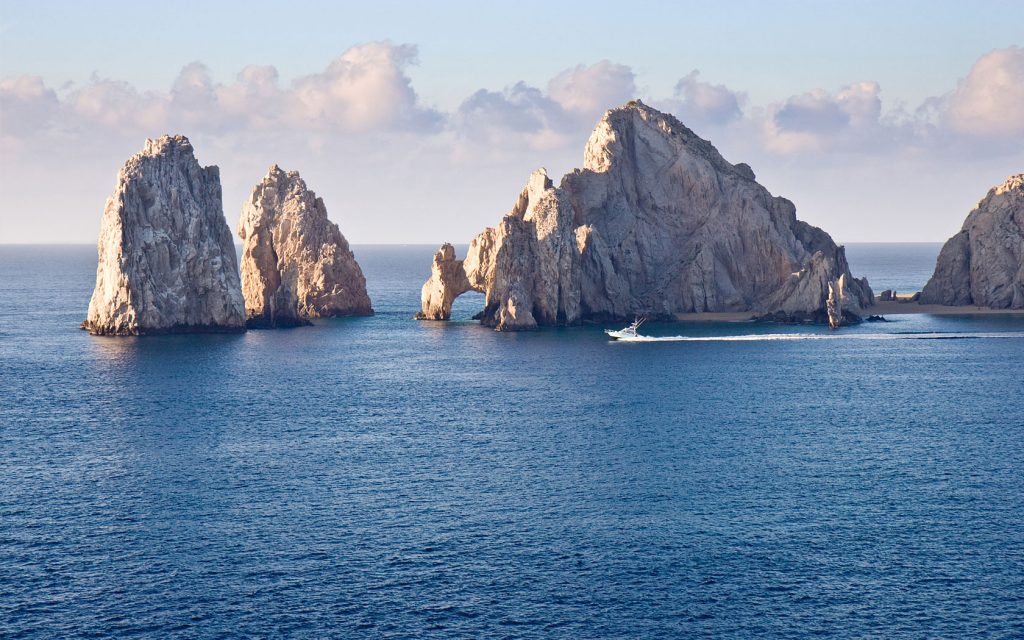 With its desert-sea environment, Los Cabos is a great place to enjoy the sun for 350 days a year. The Resort Corridor, which connects Cabo San Lucas and San José del Cabo, is also part of the municipality's jurisdiction.
With consistent waves and a relaxing topography, surfers and scuba divers flock there all year long. There is a wide variety of outdoor pursuits available in Cabo San Lucas, including sailing, shark diving, snorkeling, sport fishing, whale watching, golfing, and desert adventures.
More than two million people flock to Los Cabos annually to enjoy the vibrant nightlife and authentic Mexican cuisine.
14. Oaxaca City
The capital of the same-named state, this stunning colonial city deserves its reputation as one of Mexico's most popular tourist destinations.
Wa-HAH-ka is the correct pronunciation. There is a vibrant arts and crafts community, lively markets, and some of Mexico's best food to be found in this area.
The Guelaguetza festival, held in Oaxaca, celebrates the local indigenous culture through the medium of traditional dance. You will not find a better festival in all of Mexico than this one.
Do not miss one of the best things to do in Oaxaca: attend one of the country's largest Dia de Los Muertos (Day of the Dead) celebrations.
15. Yelapa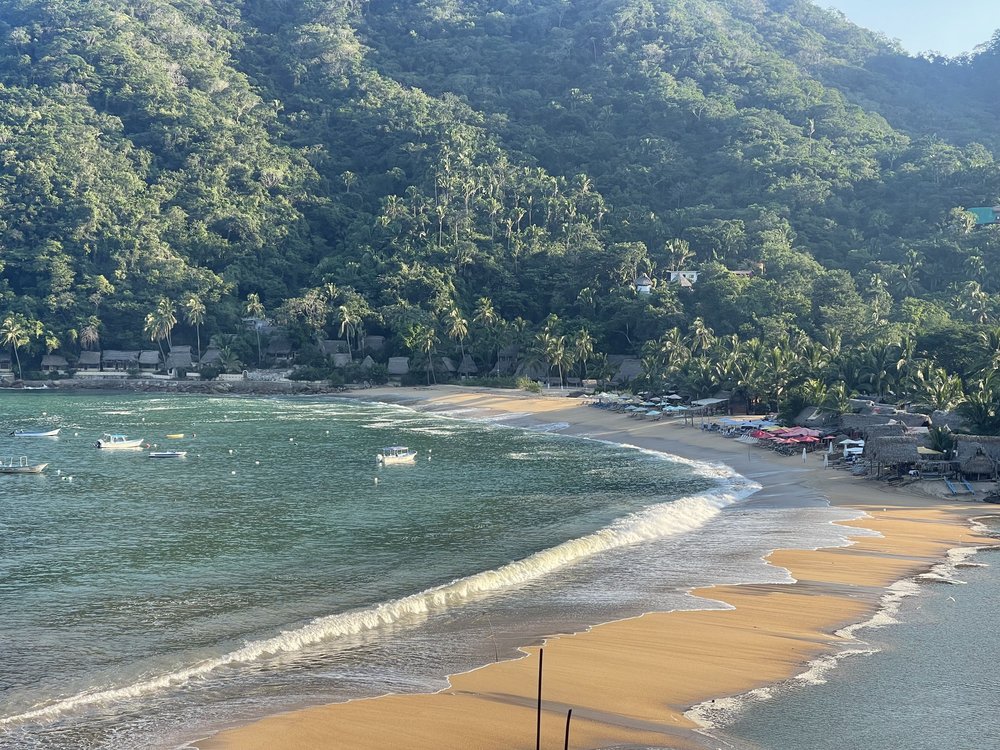 Take a speedboat 45 minutes south in the Bay of Banderas to Yelapa if you want to get away from the all-inclusive resorts, chain stores, and packaged tour groups that flock to Puerto Vallarta.
Despite its lack of island status, it has all the hallmarks of a true island paradise. Due to its location between the mountains and the sea, this area lacks both roads and automobiles.
Formerly, this Mexican fishing village was a haven for Hollywood stars and musicians like Bob Dylan.
Mr. Tambourine Man may no longer be lurking around Yelapa, but there are plenty of other activities to take part in, such as horseback riding, hiking to a waterfall, or simply lounging in a hammock while listening to the waves and local children at play.
Here, time moves slowly, and that is a good thing. Yelapa is one of the most exciting destinations in Mexico.
16. Zihuatanejo
When Ixtapa was built nearby, Zihuatanejo's tourism boomed.
Locals call Zihua a more relaxed alternative to the government-planned resort. Enjoy the day's catch, the historic district, and the beaches.
Andy and Red found paradise after escaping prison in The Shawshank Redemption. After a few days in Zihua, you may consider moving there.
Airbnb has many beautiful villas, apartments, and houses in Zihuatanejo.
17. Lake Chapala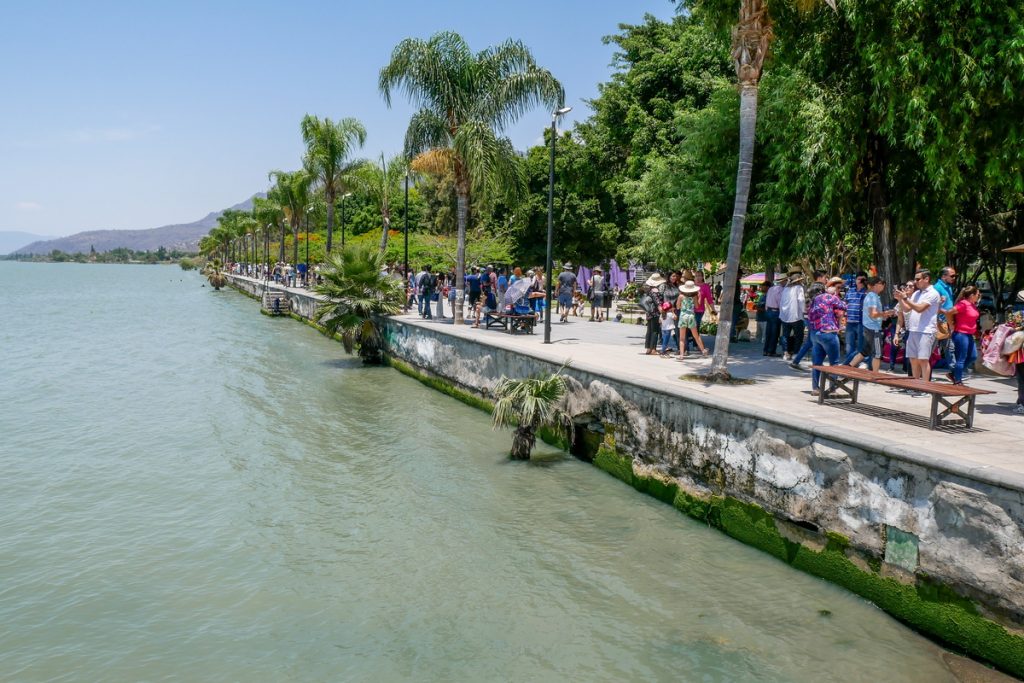 The largest freshwater lake in Mexico is located just to the south of Guadalajara. This is one of the best places to visit in Mexico due to its pleasant climate, beautiful scenery, and welcoming locals.
Chapala and Ajijic are two of the most well-known settlements in the area, but there are many others.
The lake can be seen in a day from Guadalajara, but spending more time, there is recommended. You might fall in love with the area and decide to stay permanently; this is a fair warning. And hey, you never know – maybe you will! Since it is one of the best places to retire, it makes sense.
18. Puebla
Puebla is the fourth-largest city in Mexico, but it often gets overlooked because of its proximity to Mexico City. As it is only 110 km from CDMX, it is a doable day trip for those staying in the capital.
Downtown was designated a UNESCO World Heritage Site in 1987, and it is worth spending a day exploring.
The May 5th celebration is Puebla's claim to fame. The local army defeated French expeditionary forces in 1862, and this holiday commemorates that victory.
You will not find revelers chugging margaritas and gorging on nachos, but there will be a celebratory air near the battle's historic forts.
19. Mérida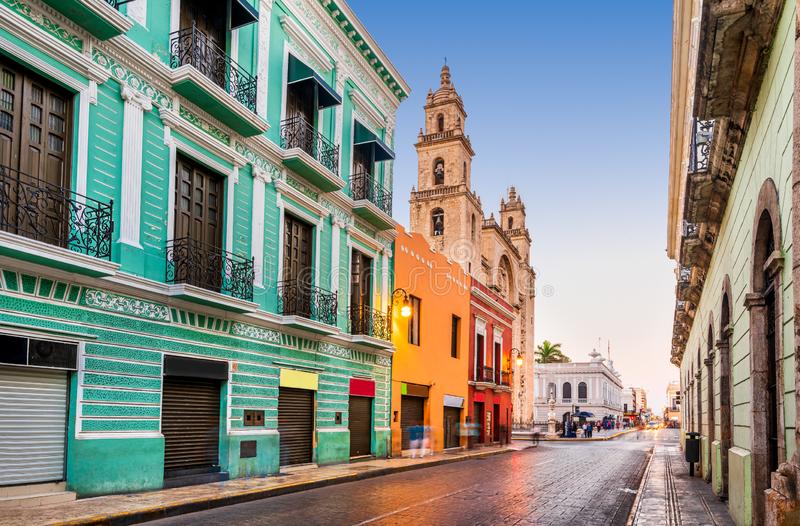 The largest and most important city on the Yucatán Peninsula is Mérida. Visitors come to get away from the beach for a while and experience Mexico's rich cultural heritage.
This compact metropolis is home to numerous cultural institutions, including museums, galleries, dining options, and entertainment venues.
Colonial structures are still standing, and the city's cultural scene is thriving, with events happening nearly every night.
20. Chichén Itzá
Chichén Itzá is one of the new seven wonders of the world, so surely you have heard of it. It is one of the most well-known Maya sites in Mexico and also one of the best preserved.
Even seasoned travelers will be awed by the greatness of the ruins at this Mexican UNESCO World Heritage Site, which receives more than 1.2 million visitors annually.
If you stay in a nearby small town and get there before the crowds, you might just have the place to yourself. Near Chichén Itzá, you can find a number of beautiful cenotes and smaller archaeological sites.
You can book a day trip to Chichén Itzá from any of the hotels along the Riviera Maya. This includes Cancun, Playa del Carmen, Tulum, and the rest of the area.
21. Isla Holbox
Isla Holbox is a great getaway for tourists looking to get away from the hustle and bustle of Cancun. It is about as tranquil as it gets, what with the sandy streets, absence of cars, and brightly painted Caribbean homes.
During the summer, tourists can swim with whale sharks—the ocean's largest fish—despite the murkier water compared to the rest of the Yucatán. Over 150 different bird species, including flamingos and pelicans, make their home on Isla Holbox, making it a fantastic destination for birdwatchers.
22. La Paz
Almost all visitors to Baja California Sur stop in Cabo San Lucas. You should definitely visit La Paz if you are going to be in this part of Mexico.
Amazing beaches line the Sea of Cortez in this picturesque capital. I bet you did not know that this ocean is extraordinarily rich in biodiversity!
Since there is a plethora of marine life, visitors can engage in activities like swimming with sea lions, scuba diving with hammerhead sharks, and whale-watching.
You need to go between January and March if you want to see the magnificent whales. After having a good time in the water, you can take a stroll along the long Malecon, which runs along the water's edge and is lined with stores, cafes, and nightlife spots. In Mexico, La Paz is a must-see because of the variety of activities available.
23. Valle de Guadalupe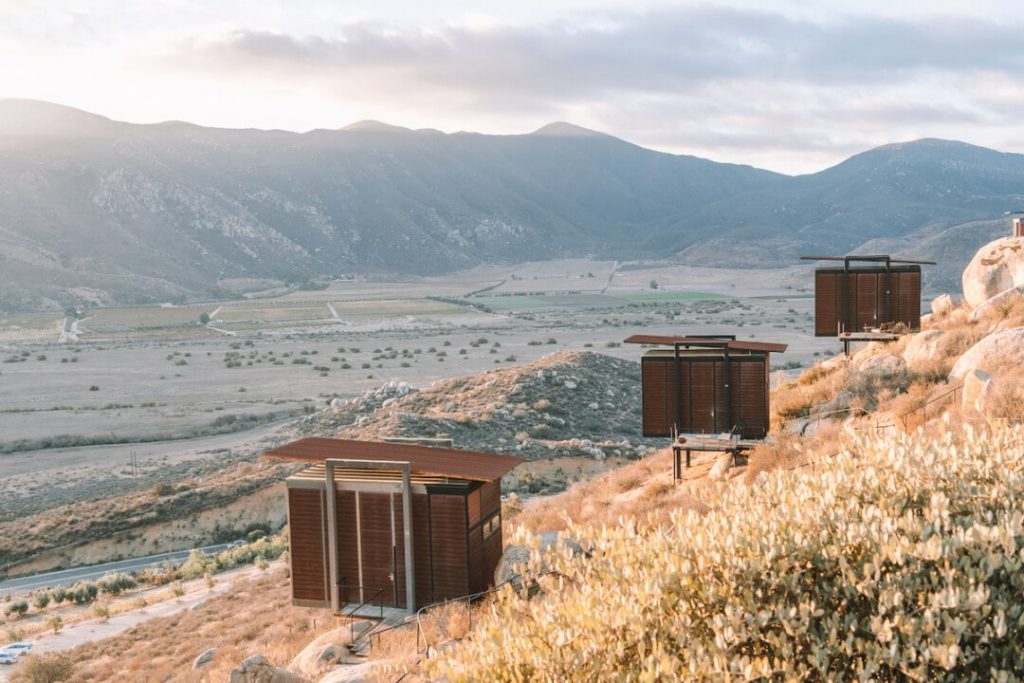 If you want wine, food, beautiful lodgings, and a laid-back atmosphere, visit the Valle de Guadalupe.
The Guadalupe Valley is like California's Napa Valley, but wineries and lodging are cheaper. This underrated part of Mexico in Baja, California, is perfect for a romantic getaway, a relaxing weekend with family or friends, or a culinary adventure.
Visitors dress to impress in desert colors and stay in small hotels, villas, and restaurants.
We spent a week touring Mexico's Valle de Guadalupe (Guadalupe Valley) wineries and restaurants and can attest to its popularity with foodies and oenophiles.
24. Copper Canyon
Northwest Mexico is home to a series of canyons known collectively as Copper Canyon.
Compared to Arizona's Grand Canyon, this system of canyons is significantly bigger and deeper. The most common method of travel through the canyon is by train, though visitors also enjoy exploring on foot, by bike, and even on horseback.
From Chihuahua to Los Mochis, the journey by train takes around 15 hours as it follows the main canyon. Native communities populate the Copper Canyon and are largely self-sufficient.
25. Bacalar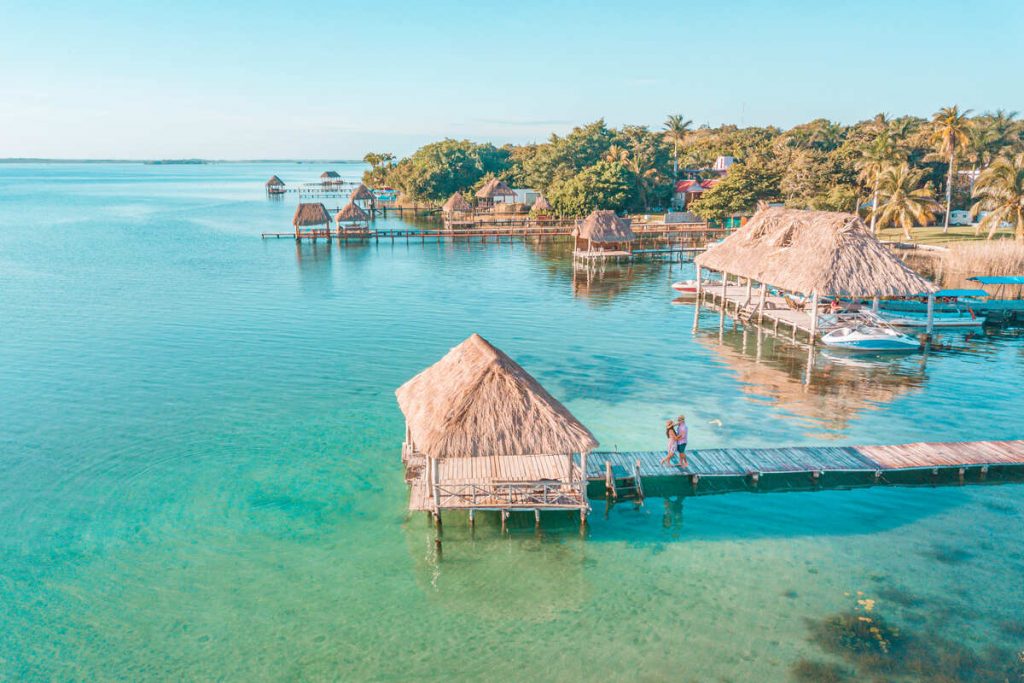 The beautiful La Laguna de los Siete Colores (the 7 color lagoon), or simply Bacalar, can be found on the Yucatan Peninsula, not far from the border with Belize.
This freshwater lagoon has water so clear that it could be mistaken for the Maldives or the Caribbean. The best way to while away the hours in the tranquil Mexican town of Bacalar is to swim in the water and swing in a hammock.
You can also go on a boat tour, eat at one of the waterfront restaurants, or ride your bike around town. When planning a trip to Mexico, Bacalar should not be missed because it is a wonderful destination for a calm and peaceful vacation.
26. Sumidero Canyon
Chiapas is home to the narrow and deep canyon known as Sumidero Canyon. Mexican tourists flock to the canyon to go mountain biking, swimming, hiking, camping, and picnics.
One of the best ways to experience the canyon's breathtaking scenery is aboard a boat that travels the Grijalva River through the canyon. Mountain bikers, rock climbers, and covers all flock to the Sumidero Canyon for its challenging terrain.
27. Agua Azul Waterfalls
Approximately 60 kilometers from Palenque, in the state of Chiapas, is the breathtaking Agua Azul waterfall. A series of shallow canyons and cliffs provide excellent vantage points for viewing the water's turquoise hue as it cascades into rock pools below.
Located deep within the jungle, Agua Azul is teeming with native flora and fauna and is an excellent vantage point from which to spot rare and exotic species.
28. Sayulita
Sayulita, a hippie haven an hour's drive up the coast from Puerto Vallarta, is where you want to be. Surfers, yogis, and artists all seek out this laid-back town in Nayarit for its easygoing atmosphere.
The waves here are perfect for those who have never tried surfing before. There are many surf instructors available, and the waves are generally mild.
You can do a wide variety of things away from the beach if you get bored. Sayulita is encircled by jungle, perfect for exploring on foot, horseback, or all-terrain vehicle.
When you visit between the months of November and January, you can go on a boat trip to see whales.
29. Cancun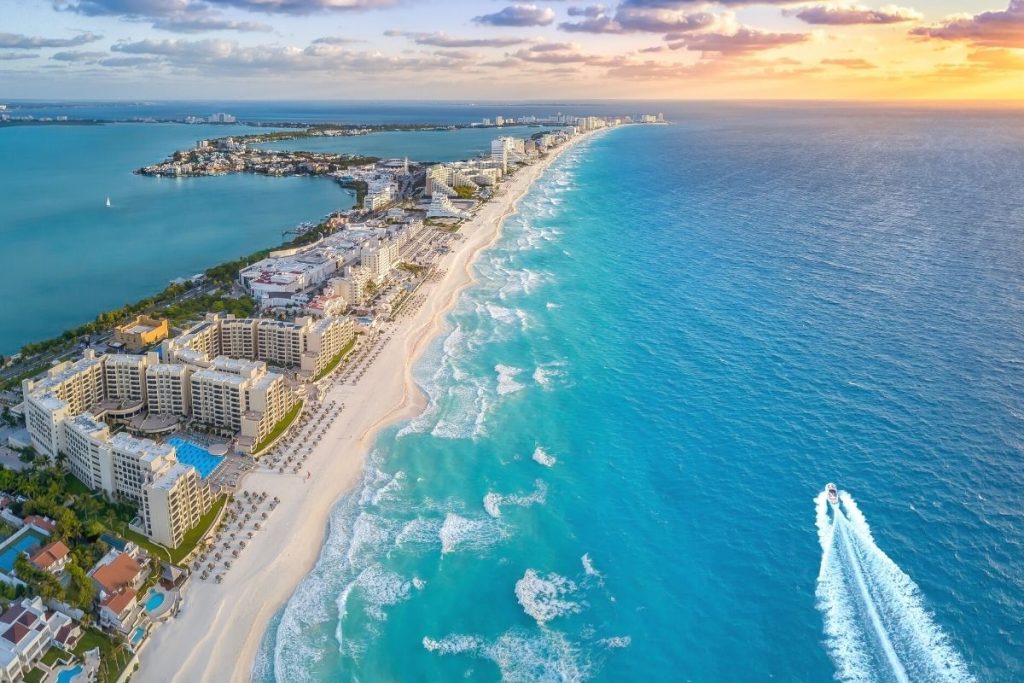 Cancun is often the first destination in Mexico for many travelers. It's no wonder why it's the most popular tourist destination in the country – the beaches are gorgeous, and the nightlife is insane.
Even though it might be easy to write Cancun off as a fake or commercialized version of Mexico, it's still worth checking out for yourself. Who knows, you might end up loving it!
Cancun is more than just a resort town – it's a gateway to the Mayan world full of exciting history and culture! If you're looking for things to do in Cancun that don't involve lying on the beach, you can visit the Mayan Museum to learn about the area's rich history or explore one of the nearby Mayan temples like Chichen Itza.
30. Mazatlan
Did you know Mexico has huge Carnaval celebrations too?
Mazatlan hosts the most famous. For one week, the oceanfront Malecon is packed with revelers enjoying the massive parade, fireworks, live music, and epic party.
Mazatlan has plenty to do without Carnaval. Explore the beautiful historic center, play golf and water sports, or relax on Stone Island's beach.
The bottom line
If you are planning a vacation to Mexico, it is essential to do your research to find the best places to visit in Mexico before you go. This blog highlighted the best 30 places to visit in Mexico. Hopefully, this blog will help you find the perfect place to visit in Mexico on your next vacation!
Check these blogs below now to prepare for your travels!