Welcome to the enchanting world of Mardi Gras in New Orleans! Get ready to embark on a journey filled with vibrant colors, infectious rhythms, and unforgettable moments of revelry. Mardi Gras, also known as "Fat Tuesday," is a time-honored tradition that brings the city to life with its exuberant parades, lively music, and a sense of sheer excitement in the air.
Immerse yourself in the spirit of celebration as you witness the dazzling floats, intricately designed costumes, and the joyful spirit of the crowd. Join in the revelry as strings of colorful beads are tossed from floats, creating a spectacle of merriment and camaraderie. Indulge in the mouthwatering flavors of Cajun and Creole cuisine, savoring the unique tastes that define the culinary heritage of New Orleans.
The History
Mardi Gras, whose name in French means "Fat Tuesday," has a long and colorful past in the Louisiana city of New Orleans. It is a party to mark the last day before Lent, a time in the Christian calendar when people fast and think about their lives.
In 1837, New Orleans hosted the first-ever Mardi Gras celebration with a parade. The event was organized by local businesspeople who hoped to attract more customers to their community. Over time, this city became more famous and elaborate as more social clubs, called krewes, formed and made their floats and costumes.
Mardi Gras celebrations in New Orleans were notoriously noisy in the late 1800s and early 1900s. There were parades with flambeaux (people who carried lit torches), brass bands, and fancy floats. During this time, the Mardi Gras Indians, social clubs of African Americans who dressed in fancy outfits and danced traditional dances, also became a regular part of the celebrations. Over several weeks, the New Orleans' Mardi Gras celebration has become a citywide extravaganza. Around the city, people celebrate with parades, parties, and balls.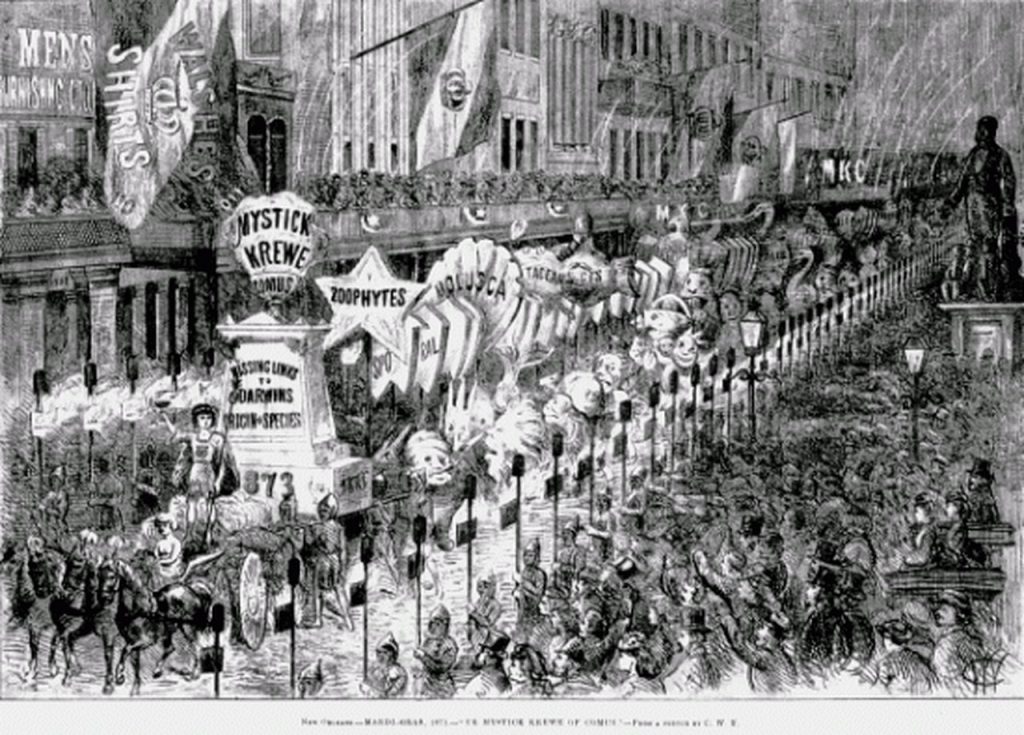 Events
In New Orleans, Mardi Gras is a two-week party that ends on Fat Tuesday, the day before Lent's Christian season starts. People attend the event to see the colorful parades, dance to the lively music, and wear elaborate costumes. Some of the most noteworthy events that take place in New Orleans during Mardi Gras include:
Krewe parades
New Orleans' Krewe parades are a highlight of Mardi Gras. Various social clubs or "krewes" put on these parades. Each parade usually has elaborate floats, marching bands, and riders in costumes who throw trinkets and beads at the people. Some of the most famous Mardi Gras krewe parades in New Orleans are as follows:
The Krewe of Endymion is among the largest and most well-known in New Orleans. Its parade, held the Saturday before Mardi Gras, is known for including some of the city's most spectacular floats and live performances by well-known musicians.
Krewe of Bacchus -Another famous Krewe that has a parade on the Sunday before Mardi Gras is the Krewe of Bacchus. Its floats often have famous people riding on them, and the krewe is known for throwing expensive things like hand-decorated doubloons and stuffed animals.
Krewe of Zulu – One of the oldest and most exciting krewes in New Orleans is the Krewe of Zulu. On Mardi Gras Day, its parade has riders dressed in traditional African-American clothes who throw coconuts to the people.
Krewe of Rex – One of the oldest and most famous krewes in New Orleans is the Krewe of Rex. Its Mardi Gras Day parade has floats with classic Mardi Gras themes, as well as the famous Rex king and queen.
Krewe of Orpheus -Harry Connick Jr., a well-known singer, started the Krewe of Orpheus in 1993. Its parade is on the Monday before Mardi Gras Day. It has famous people, artists, and floats and throws that are very well decorated.
Krewe of Muses – The Krewe of Muses is a group of women that has been around since 2001. On the Thursday before Mardi Gras, its parade has hand-made throws and elaborate floats often built around a theme.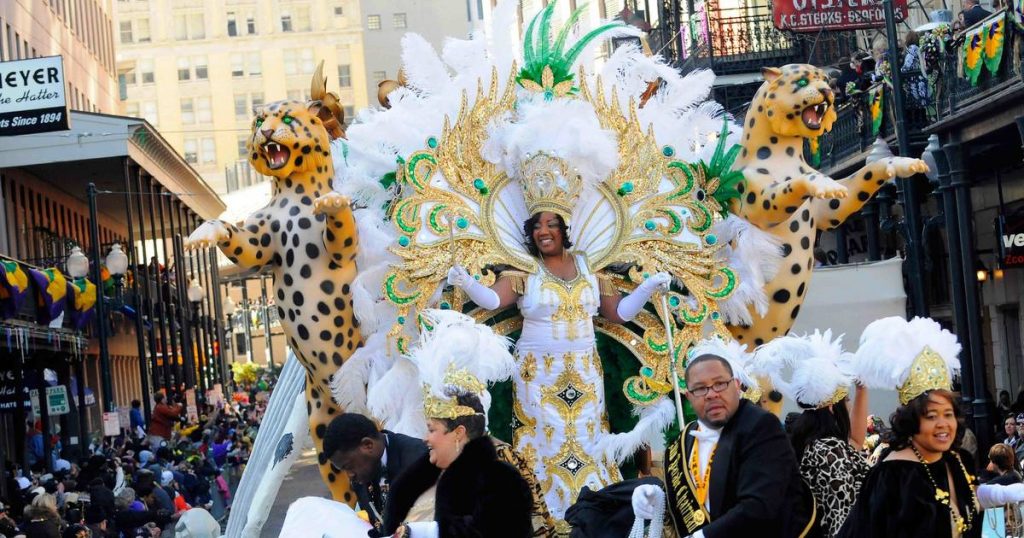 Mardi Gras balls
Mardi Gras celebrations are only complete in New Orleans with balls. Krewes, social clubs that put on parades and other events, host these private balls. The following are some of the most vital aspects of New Orleans' Mardi Gras balls:
Only Krewe members and their guests are allowed to attend most Mardi Gras balls.
Formal attire -Most balls have a strict or semi-strict dress rule. The dress is traditional, with men donning tuxedos or dark suits and women donning formal gowns.
Presentation of the court -At the ball, many krewes show off their king, queen, and other court members. Most of the time, the court members come from the Krewe or the area.
Masked revelers -The custom at the ball is for people to wear masks, which are often very fancy and complicated, to keep a sense of mystery and anonymity.
Dancing and entertainment -Usually, there is live music or a DJ at the ball, and guests are encouraged to dance and have fun all night.
Tableaux and skits – Some krewes put on elaborate tableaux or performances, often satirical or funny, during the ball. These acts can be done by the court or by other Krewe members. They frequently make the evening.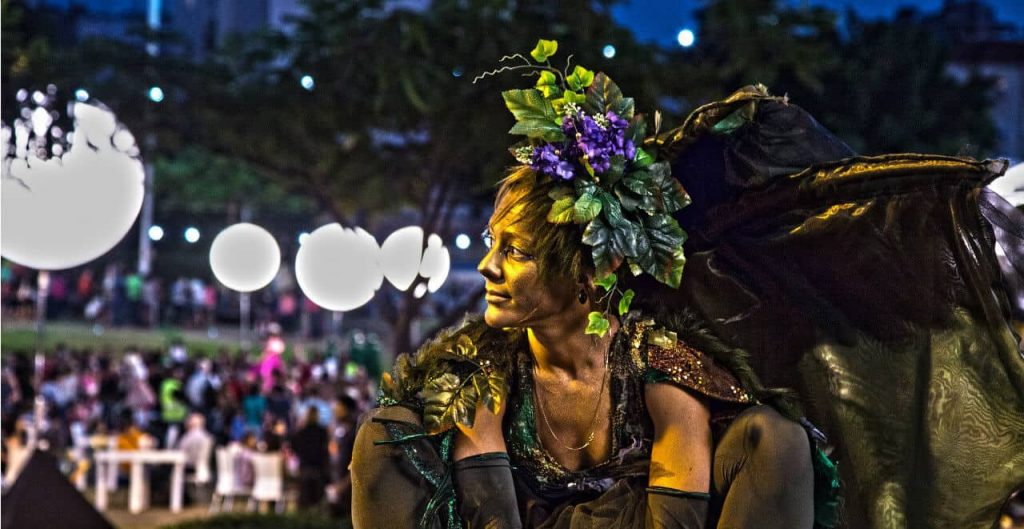 Mardi Gras Indians
The Mardi Gras Indians are a confederation of African American tribes that march in the annual New Orleans, Louisiana celebrations. Their elaborate, hand-sewn outfits, based on Native American culture, are well-known.
African Americans first began celebrating Mardi Gras in the late 1800s, and it was around this time that the tradition of the Mardi Gras Indians began. Over time, African Americans and Native Americans in the area got together and talked about how to make and wear elaborate costumes.
The Mardi Gras Indians parade through the streets of New Orleans on Mardi Gras Day and other notable occasions. They often get together with other tribes and have friendly events where they show off their costumes, dances, and songs.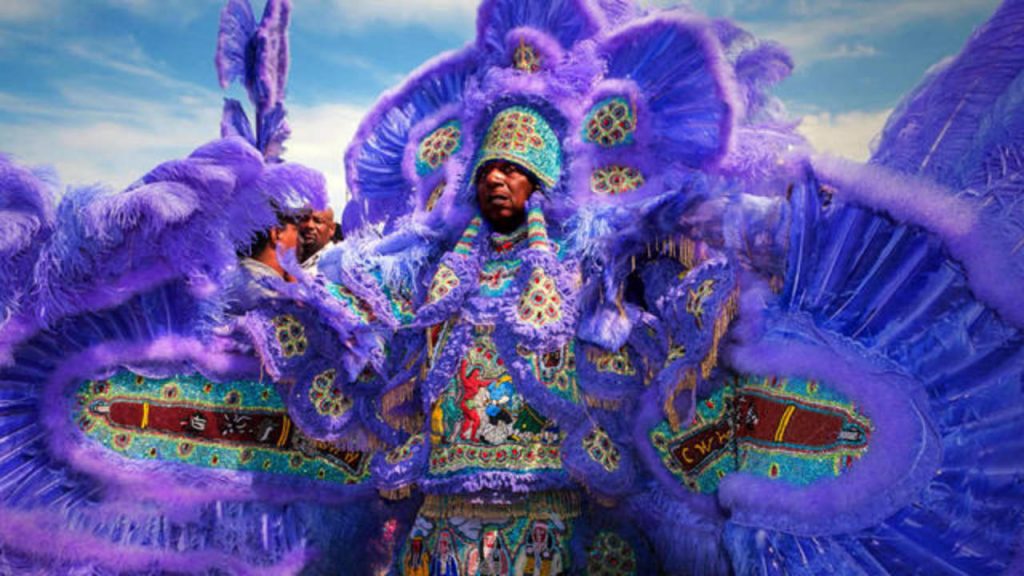 Lundi Gras
A celebration known as Lundi Gras is held in New Orleans on the Monday before Mardi Gras, or "Fat Tuesday." Translated from French, it means "Fat Monday."
Mardi Gras is the same with the arrival of Rex, King of Carnival. People have gathered to watch the show and are waiting for the king to go by boat on the Mississippi River. The celebrations in New Orleans start when Rex gets there.
The Lundi Gras Festival, which takes place in Woldenberg Park along the riverbank, is another popular event on Lundi Gras. At night, there will be a fireworks show and live music at the event.
Many people also spend Lundi Gras preparing for the next day's celebrations. This means buying beads, outfits, and other things for Mardi Gras.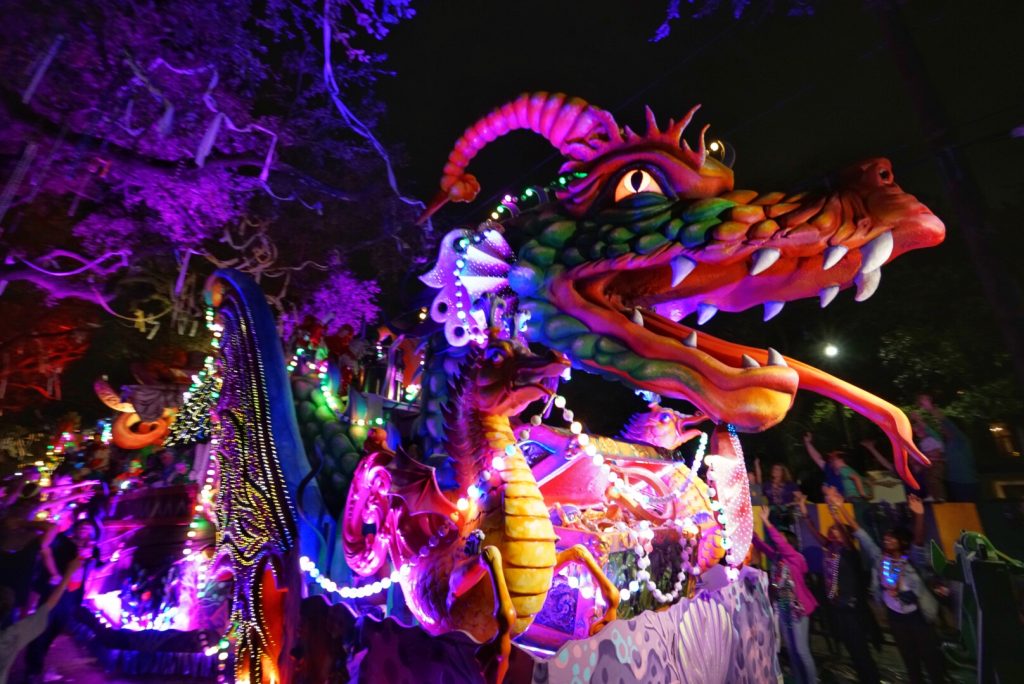 Bourbon Street
Bourbon Street is an old street in New Orleans, Louisiana's French Quarter. It is one of the city's most popular and well-known streets, and people go there to have fun and party at night.
Bourbon Street is full of bars, restaurants, and places to see live music, and locals and tourists like to go there. At night, the street is full of people spilling out of bars and parties and filling the pavements.
Many bars and clubs on the street play jazz, blues, and other live music. This gives the street a unique feel. Traditional New Orleans drinks like the Hurricane and the Sazerac are also served in many bars.
Bourbon Street is also known for its parties that happen there every year. Many people come to the street to watch the parades and enjoy the party scene. The road is full of colorful floats, elaborate outfits, and live music during Mardi Gras.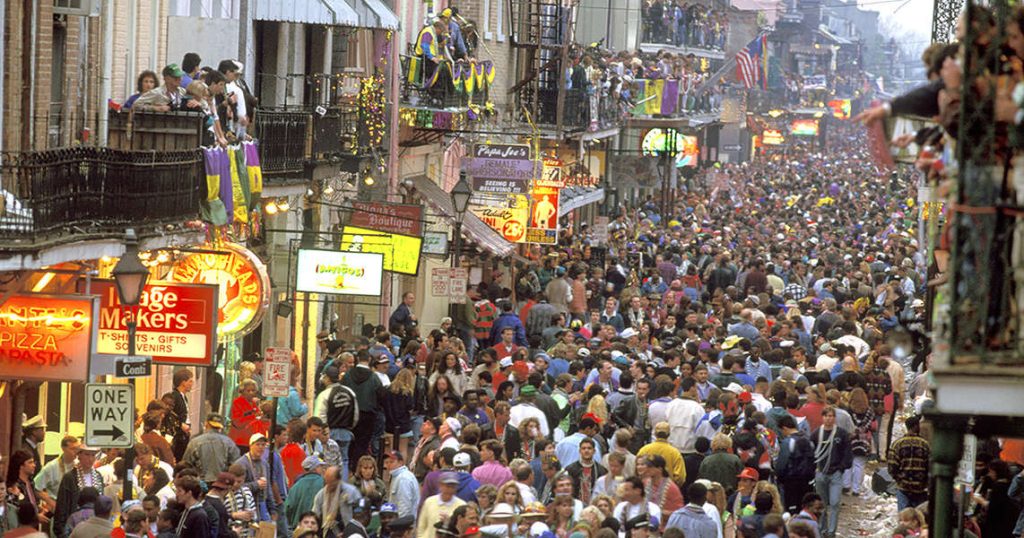 Conclusion
Fat Tuesday is usually the last day of parades and parties for Mardi Gras in New Orleans. Ash Wednesday comes next, which is the first day of Lent. On Ash Wednesday, many people in New Orleans go to church to get ashes on their foreheads as a sign that they are sorry for their sins and want to change. It is often thought of as a time for wild parties and drunkenness, but it is also an important cultural event that shows how the past and traditions of New Orleans are unique. Even though it is known for being a party, it is a deeply rooted and loved part of the city's character. Its end marks the beginning of a somber and reflective time for many locals.
Happy Travels!