Uncovering the Magic of Tenerife
This Spanish island, which is located off the coast of Morocco in the Canary Archipelago, will win your heart. Tenerife provides travelers with a wide range of fantastic activities, beautiful scenery, and comforts.
You've made a great decision if you're thinking about visiting Tenerife!
Tenerife is more than just a popular vacation spot frequented by retired Germans or young British partygoers looking for winter sun in Europe.
Everybody's bucket list for Spain should include a visit to this stunning island!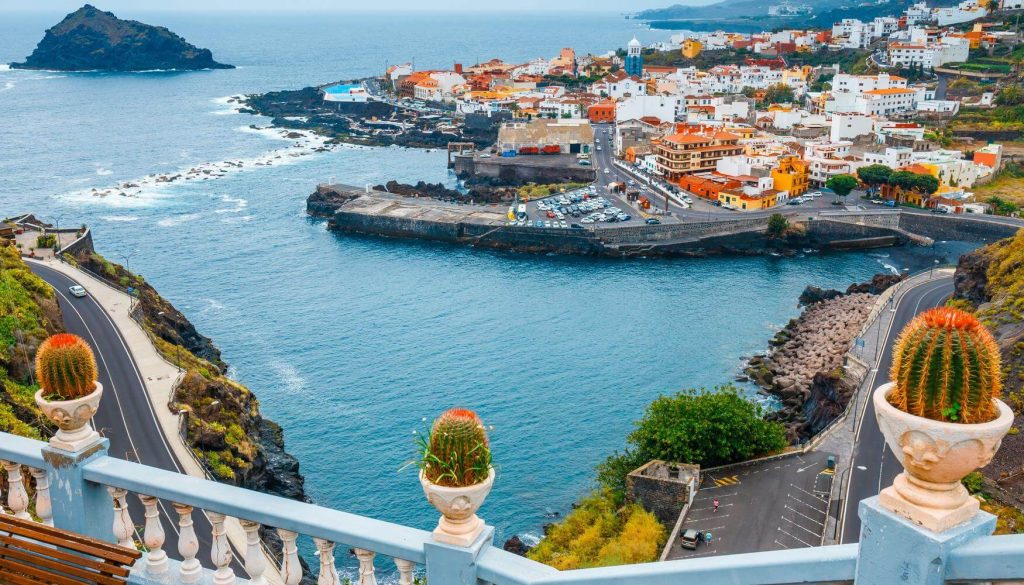 I've included sample day-by-day itineraries for Tenerife in this blog, describing how to spend 3, 5, or 7 days there.
The lengthier itineraries build on the shorter ones, beginning with Tenerife's top sights and moving on to less well-known locations.
You are welcome to modify the itineraries to suit your individual preferences. The range of things to do and how Tenerife can accommodate various travel styles are two of everyone's favorite things about the island.
Tenerife has activities for everyone, whether you're a devoted surfer, hiker, or beach bum. Without further ado, let's get started and learn about the ideal Tenerife itinerary!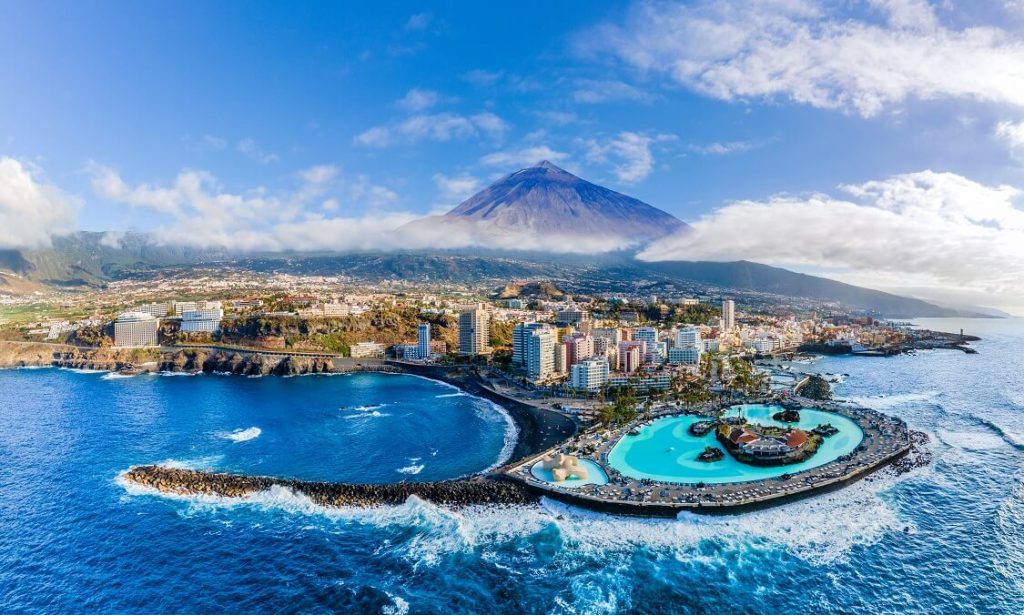 How to Travel Around in Tenerife
Renting a car will provide you with the most freedom and be the simplest way for you to navigate around Tenerife. Plus Cars offers rental car rates that are incredibly low.
There is a decent public transportation system in Tenerife as well. The public buses are quite affordable and connect all the major cities and towns. They also make stops along the highway in outlying areas. The bus company in Tenerife is called TITSA, and it runs a fleet of contemporary, cheery green buses. You can pay for each trip or get a bus pass for 15 or 25 euros, which will save you about 50% on the ticket.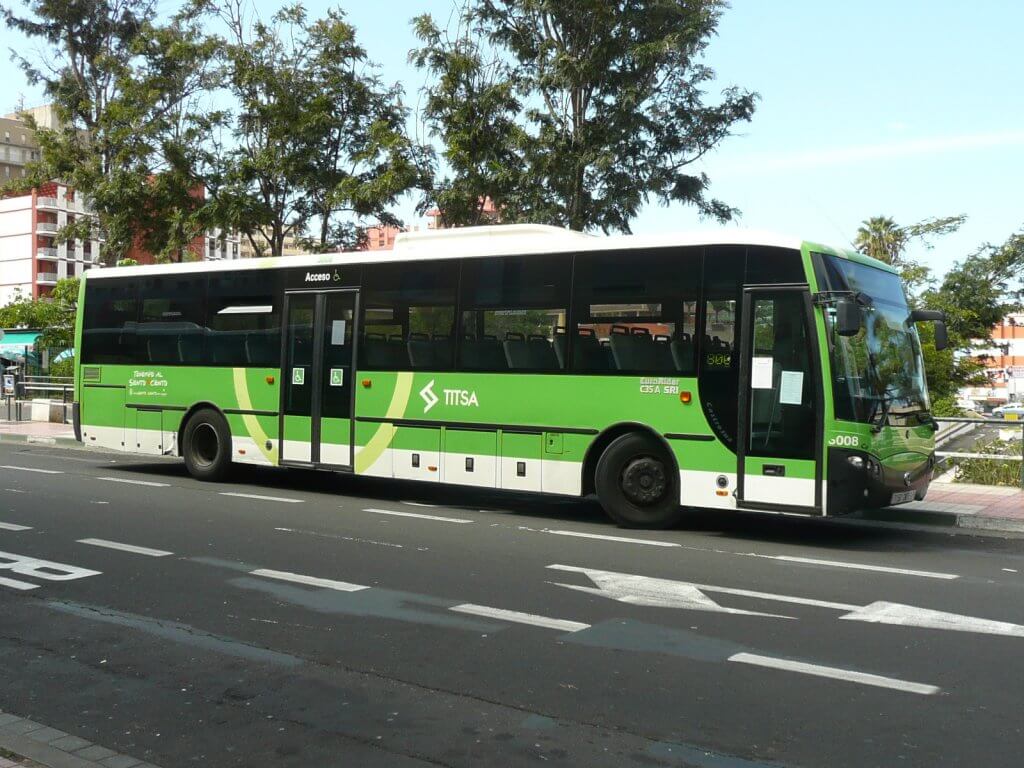 The buses don't run very frequently, so they might not get you to the trailhead if you wish to take one of Tenerife's fantastic treks.
Make sure to rent a car if you want to get the most out of your Tenerife schedule.
Best Time to Visit Tenerife
The island never ceases to surprise, whether you're visiting Tenerife for fiestas, outdoor adventures, or leisurely beach days. For those yearning for warmth and sunshine, winter is the busiest season, yet thanks to its proximity to North African coastlines, the climate is generally consistent all year long. While spring and fall are ideal times to hit the trails and explore this insanely popular Canary Island, summer can get very hot, especially when the Saharan Calima winds blow.
Plan a trip in the high season to soak up winter sun (December to March; July to August)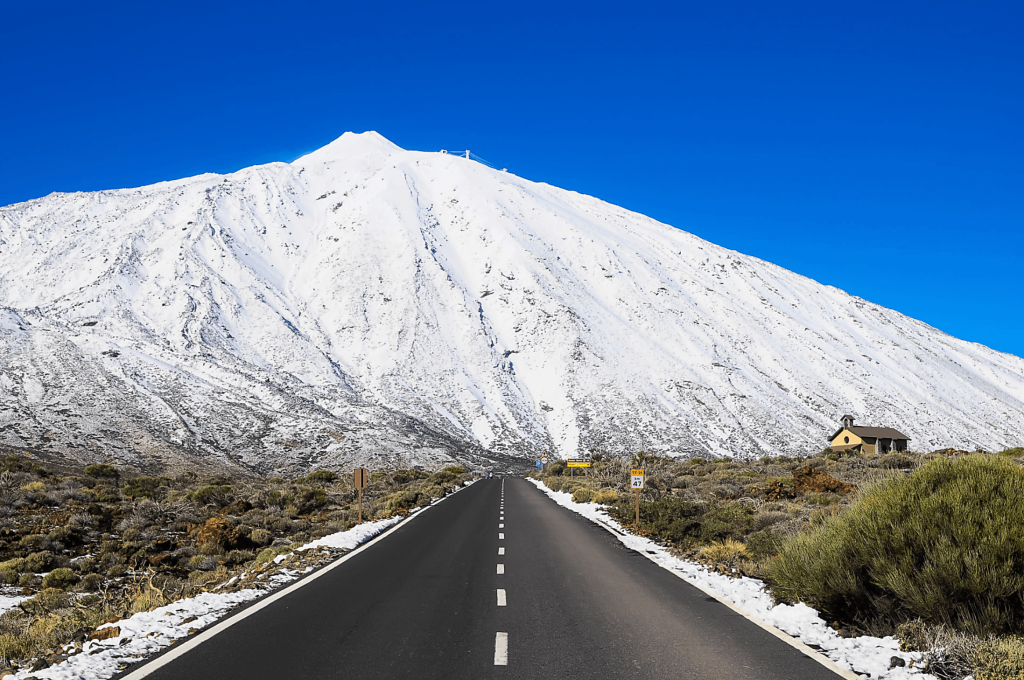 Tenerife is closer to the coast of Africa than Spain, which results in warm winter temperatures that rarely drop below 15°C (60°F) and occasionally reach a pleasant 22°C (71°F), whereas much of Europe may be wrapped up in coats and freezing. The driest month is January, with little to no rain, lots of sunshine, and beautiful blue sky that are a tonic for tourists who lack vitamin D. Even if the Atlantic is a touch frigid at this time of year, the courageous nevertheless jump in.
For festivals, visit during shoulder season (April to June)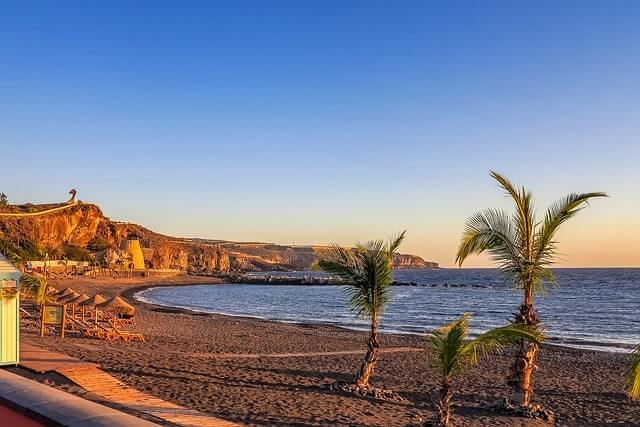 Tenerife rests throughout the spring. Aside from Easter, you may locate inexpensive rooms and flights, and the atmosphere is often calmer. In mountainous regions like Anaga, Parque Nacional del Teide, and Parque Rural de Teno in the rough north of the island, it's a magnificent time to observe the peaks, valleys, and gorges lushly green and scattered with wildflowers.
The sea is becoming less chilly as the days warm up, reaching highs of up to 23 °C (73 °F). Showers are possible from time to time, but they usually pass fast. Cycling, scuba diving, paragliding over volcanic areas, and hiking mountain-to-coast pathways like the Barranco de Masca are all fantastic winter activities.
The low season is the best time for quiet exploration (September to November)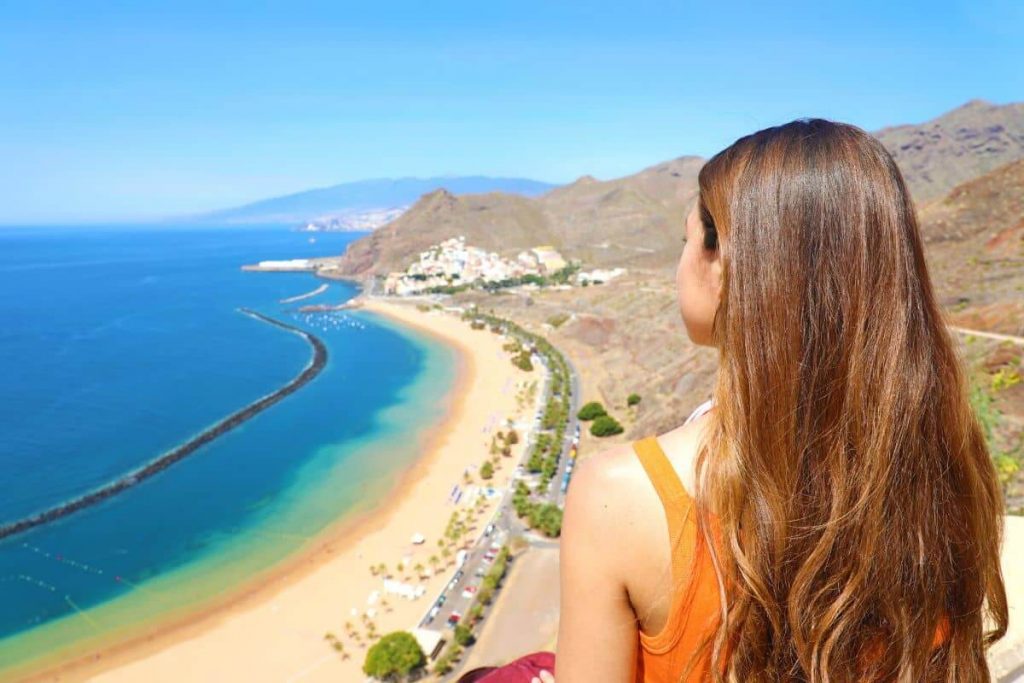 In the fall, you may occasionally feel as though Tenerife is all yours. Summertime crowds have thinned away, and hotel costs are declining. Although there may be fewer flights, you can still get some great prices if you're willing to be flexible. Highs in September are still in the 80°F range, and the Atlantic has had all summer to warm up.
Combine the seaside with treks in the mountains, wine sampling at inland bodegas, and culture in Santa Cruz de Tenerife and the historic district of La Laguna while you're out exploring this month.
January is for whale watching and big waves
Winter sun-seekers are delighted by blue skies. The beaches are bustling with tourists topping off their tans in January, the driest month of the year (they're the ones wearing padded coats, not residents!). Come for the large surf and whale gazing. On January 6, Da de los Reyes Magos (Three Kings Day), Christmas celebrations continue into the new year with parades and gifts in tourist destinations including Santa Cruz, Garachico, and Los Cristianos. The Auditorio de Tenerife, an impressive architectural structure, is filled with classical music.
February's scene is all about Carnival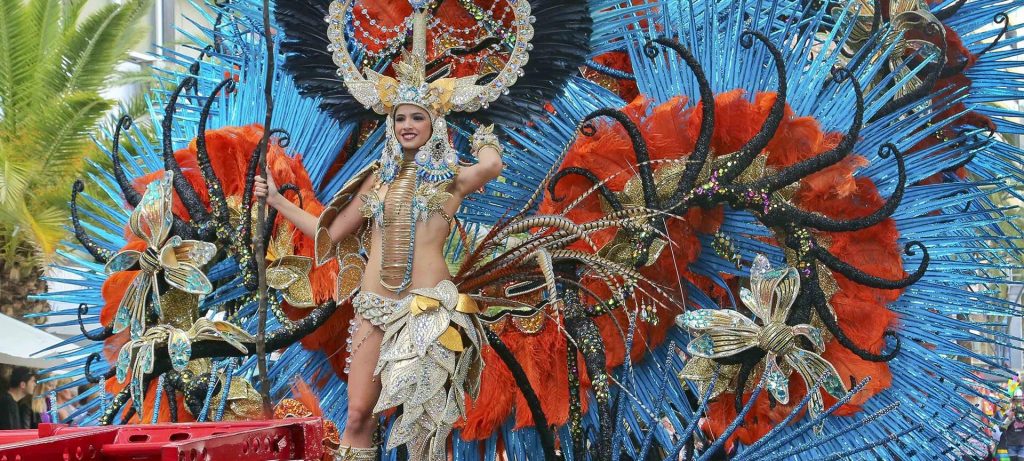 In February, the entire island goes bonkers for Carnival, complete with glitzy parades, parties, and samba beats that transport Rio to the island's capital, Santa Cruz. To reserve a room, book well in advance. The island is stunning with almond blossoms and puffs of white. To see it at its most blooming, hike the Almond Blossom Route that departs from Santiago del Teide.
March has great weather sans crowds
March is a terrific month for wilderness hikes, bike rides, and uncrowded beach days in Tenerife because the island is blooming and warming up. Arona on the south coast is alive with Canarian culture thanks to folk concerts.
In April, prices spike around Easter
During Semana Santa (Holy Week), traditional towns and villages like La Laguna, Gümar, and La Orotava witness moving religious processions. Although April is generally a calm month, Easter sees a surge in hotel prices and tourist traffic. A few days may be gloomy or rainy, but most will be sunny.
Where to Stay in Tenerife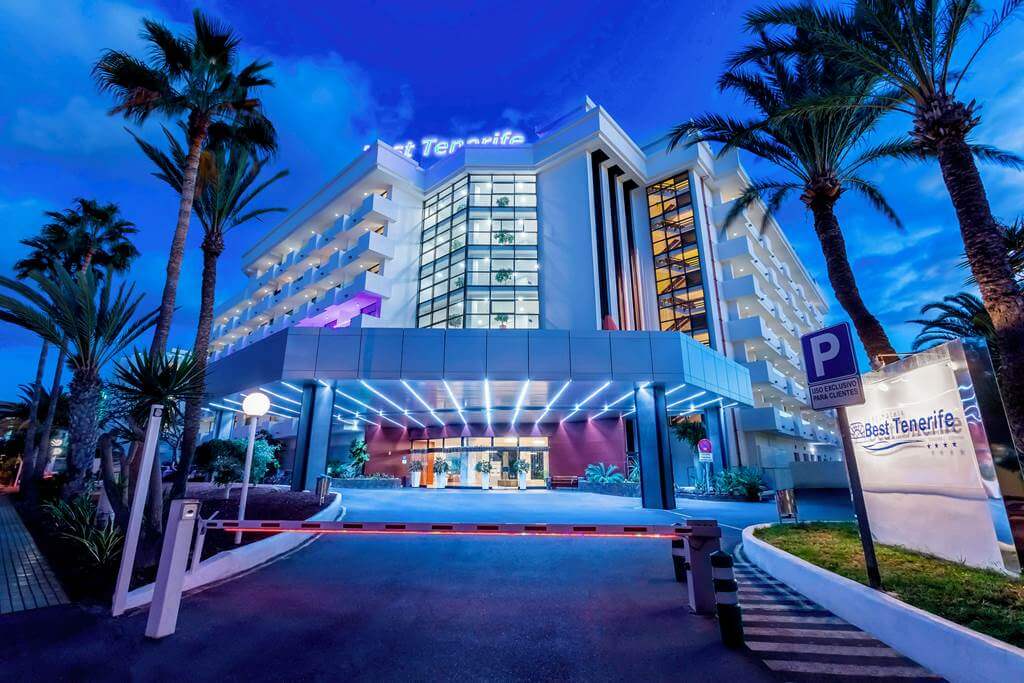 Being a well-liked vacation spot, Tenerife offers lodging options for every price range. Tenerife can provide you with either a bed for the night or a 5-star luxury resort.
The majority of tourists who travel to Tenerife stay at one of the island's resorts. Those seeking a more genuine experience can use Airbnb to book an apartment in Santa Cruz.
Budget
If you have a tight budget, you probably notice that lodging consumes the majority of your funds. Many hostels and modest hotels that accommodate travelers on a tight budget may be found in Tenerife.
The Los Amigos hostel, which is near the airport and the ocean, is a fantastic option. The cost of a room with breakfast is $30 per night.
Check Hostels here.
Mid-Range
A lot of the beach resorts in the south have kids' clubs and nightly entertainment for families. Apartamentos Oro Blanco offers completely furnished studios. Apartments for up to eight persons 700 yards from Troya beach and a lovely stroll from the renowned Playa de las Américas. The price per night starts at $65.
Check AirBnBs in Tenerife here.
Luxury
Book a suite at the Bahia del Duque *****, an upscale resort on the island's nicest beach, if you want to feel pampered while on vacation. You have access to five distinct swimming pools, eight restaurants, and 13 bars and lounges at the Bahia del Duque. The 5-star resort's rates begin at $280 per night.
Check reviews here.
Other accommodation options:
As we previously indicated, families, groups of friends, or individuals who just want to be on their own can consider renting an apartment or villa on Airbnb.
As an alternative, several resorts provide all-inclusive packages that let you unwind and not stress about the cost.
Best Food in Tenerife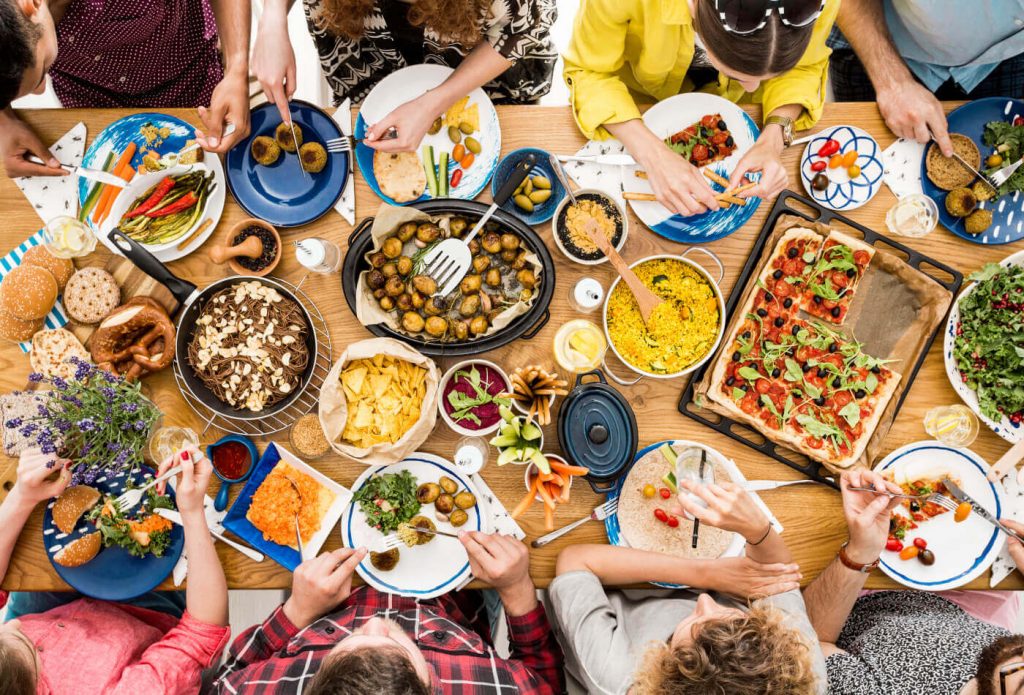 Food in the Canary Islands is typically straightforward and uncomplicated because residents have always relied on what they could grow themselves.
However, this is not implying that you won't come across some delectable regional cuisine! In addition to Canarian cuisine, all of the major resorts have international restaurants where you may eat everything from a full English breakfast to a Sunday roast.
Typical Food in Tenerife
Papas Arrugadas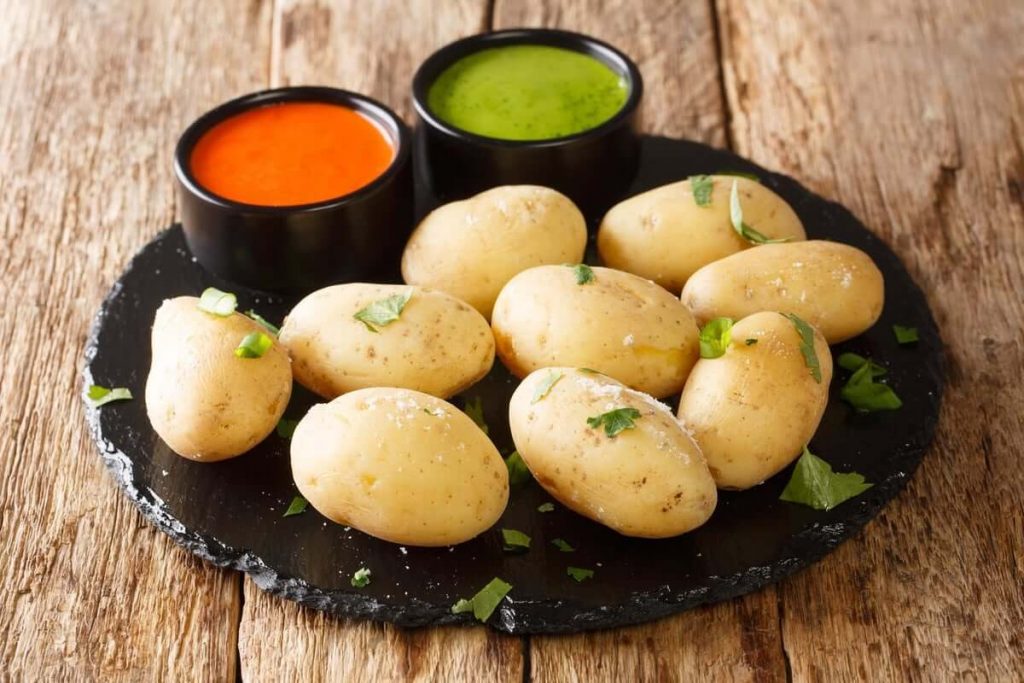 Papas Arrugadas, little locally grown potatoes. They are boiled in salty water until their skin turns wrinkled, may be the most well-known dish in the Canary Islands. Mojo, a crimson or green sauce, is offered with the potatoes.
Cherne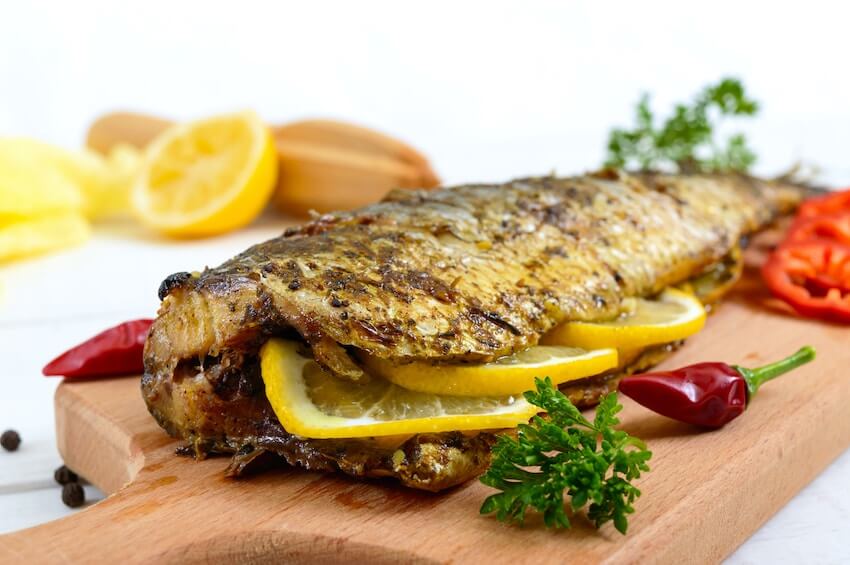 As would be expected, seafood plays a big part in Canary Island cuisine, with wreckfish (Cherne) being a perennial favorite. Cherne, a deep-water fish with white flesh comparable to cod, is prepared in a variety of ways by being grilled on the planche. Its affordability also contributes to its popularity.
Ropa Vieja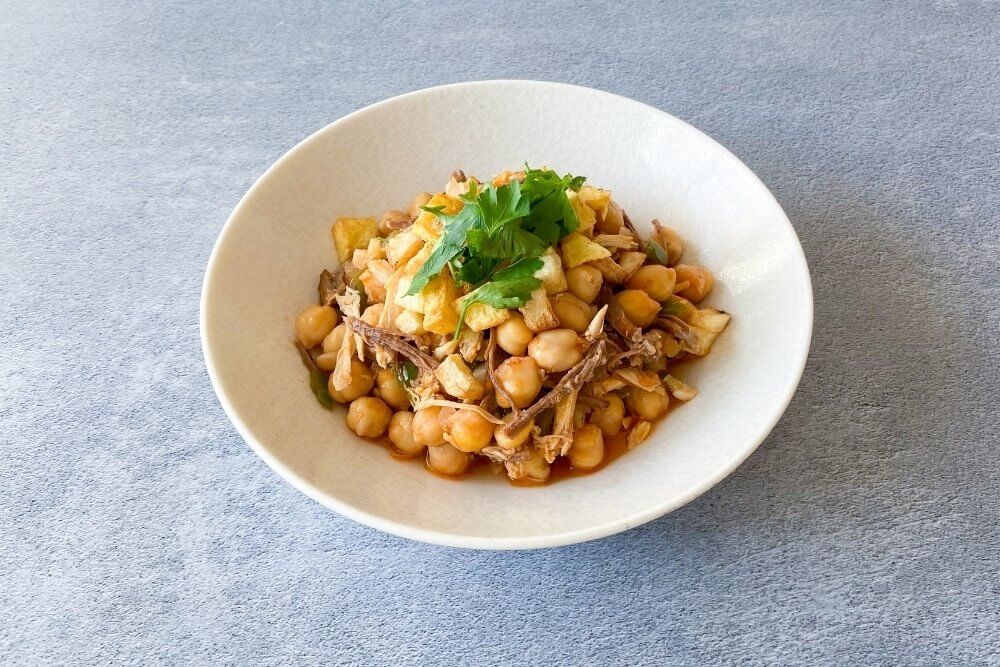 People in the Canary Islands adore soups, with ropa vieja (old clothes) standing out as a perennial favorite. The ingredients for ropa vieja are leftover beef, chickpeas, and indigenous island veggies simmered in stock.
Adobo de Cerdo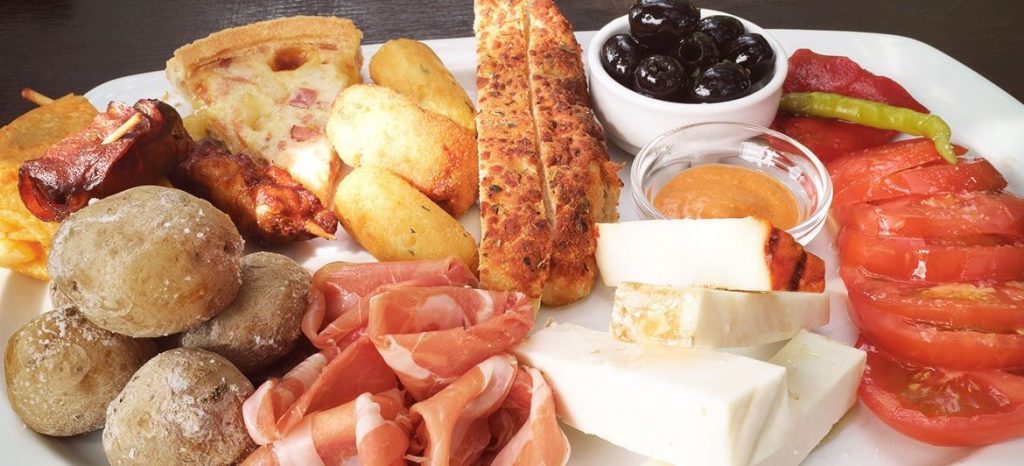 Adobo de cerdo is a slow-cooked pork shoulder that is so tender that it comes off the bone. It is marinated in a mixture of paprika, oregano, garlic, salt, and sherry vinegar.
Conejo al salmorejo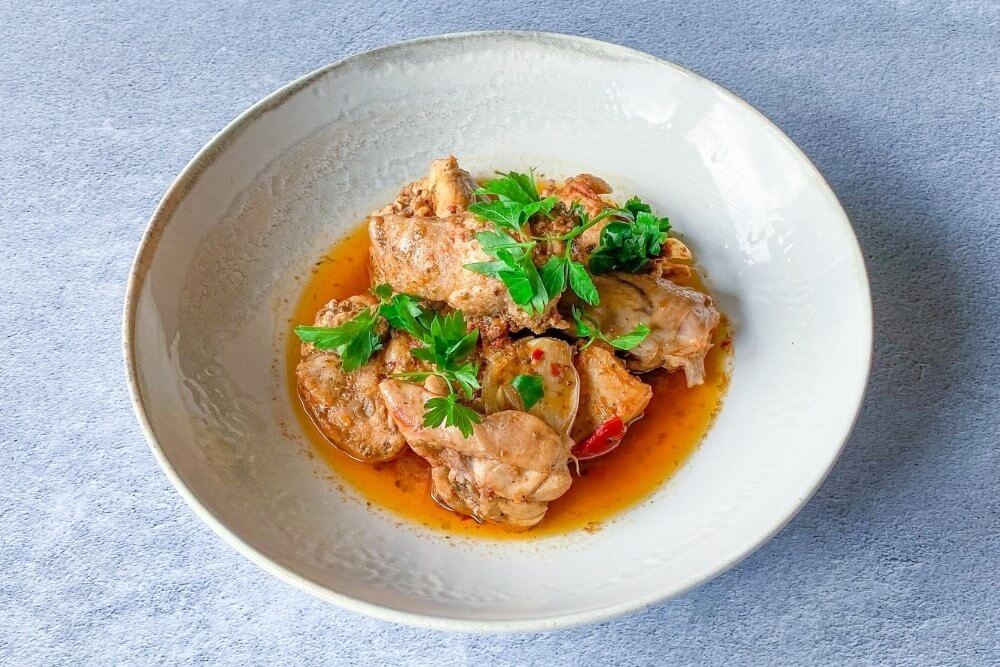 Conejo al salmorejo, a rabbit stew cooked in wine and seasoned with cumin, oregano, paprika, and thyme, should not be mistaken for the chilly soup popular in Andalucia. If the rabbit is not your thing, you can request the same dish with chicken instead.
Tenerife Itinerary – 3 days
The absolute minimal amount of time you should spend in Tenerife is three days. It won't be enough time to tour the entire island, but it will allow you to see the key attractions and get a sense of Tenerife.
If you have three days to spend in Tenerife, I think you should go to these places.
Day 1: Explore Teide National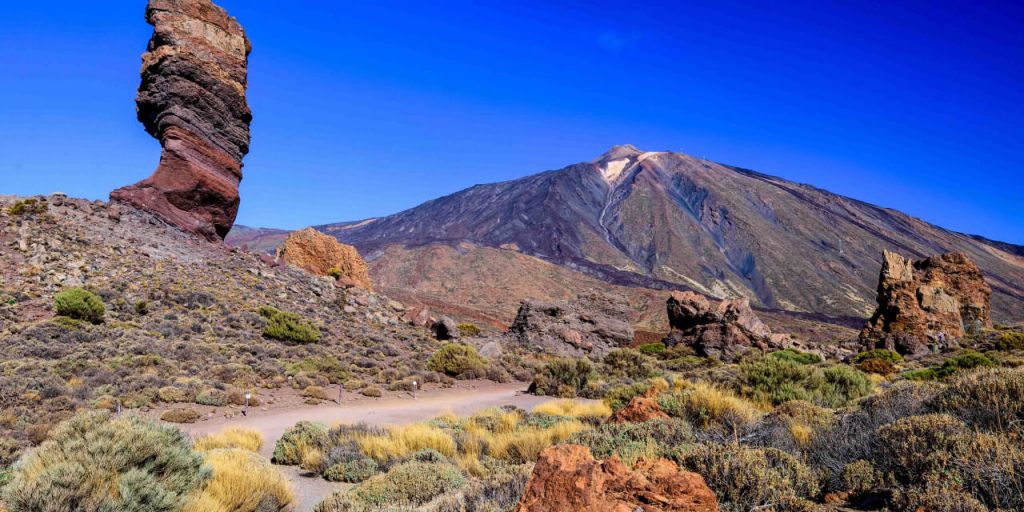 The highest point in Spain and one of the tallest volcanoes in Europe are both named Mount Teide, which has a height of 3,715 meters. It only seems sense that it would be included in this Tenerife itinerary since hiking to its top is a common item on bucket lists in Europe.
The over 200 km² Teide National Park is home to a vast array of landscapes. It's bound to take your breath away, with everything from pine tree forests to vast volcanic deserts. There are other stunning hiking trails in the Teide National Park in addition to the main trek (or gondola ride) to the peak. Roque de Garcia and Samara are two of the most well-known.
You can explore these routes and take in Teide's beauty while taking in the breathtaking scenery. The national park also has a lot of vistas that you may reach by driving or hiking. You may easily spend an entire day touring Teide National Park, depending on the trails you do and the miradors you stop at.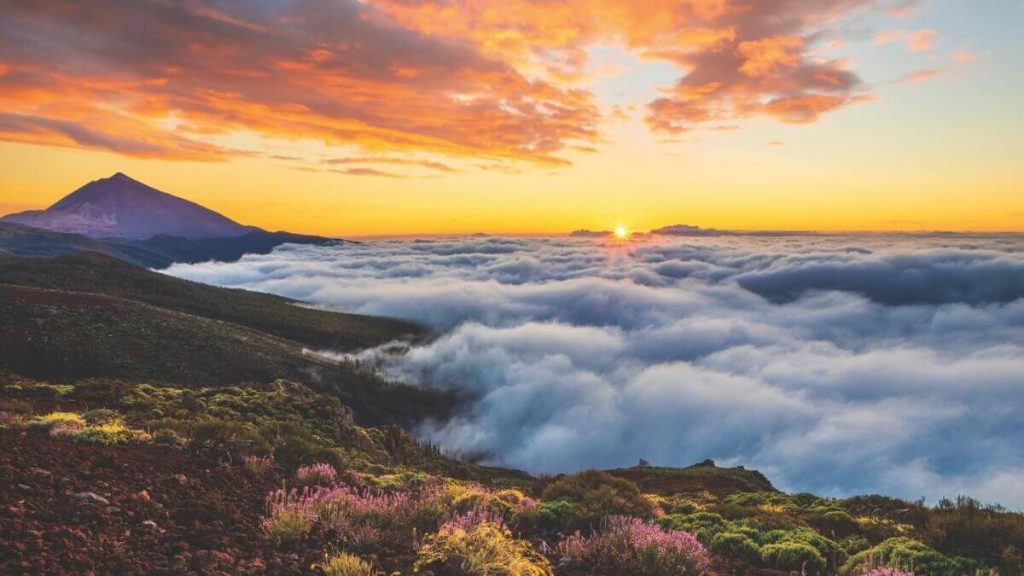 You can take a ton of fantastic tours to see Mount Teide:
Mount Teide Summit Hiking Tour
Mount Teide Sunset Cable Car Tour
Romantic Sunset & Star Gazing Experience at Mount Teide
Day 2: Masca & Los Gigantes
Visit the Town of Masca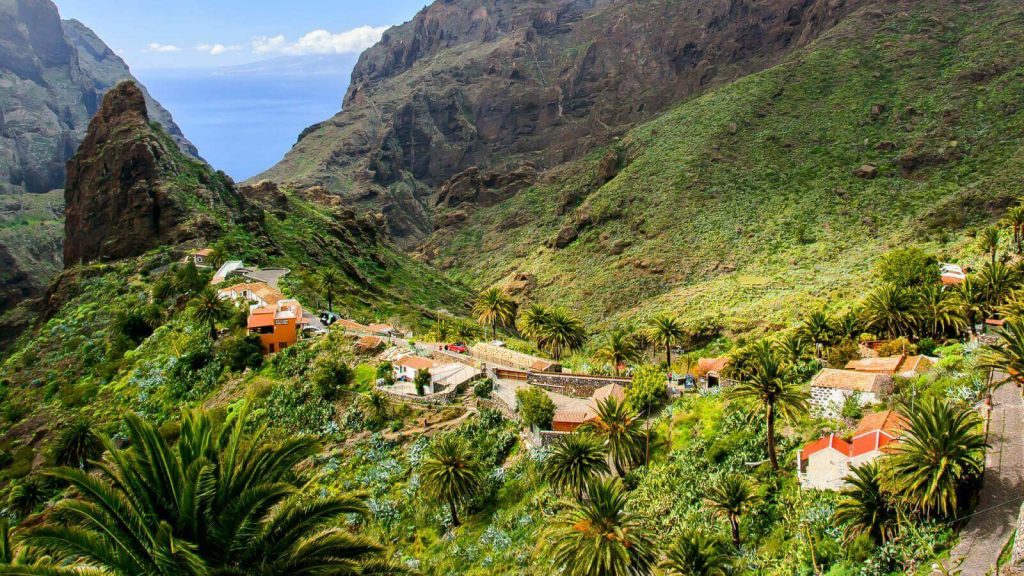 You must visit Masca on the second day of your stay in Tenerife. Masca, a small settlement with less than 100 residents, is located in the western part of the island, tucked away in the Teno Mountains. The village is quite picturesque and is encircled by high mountains. Make sure to drive slowly and steadily because the road leading down to Masca is highly twisting.
Spend some time exploring the charming town's cobblestone side streets and taking in the stunning scenery. The Barranco the Masca climb is an option for travelers who like to be active and adventurous. Since the climb begins in Masca and descends to the sea, it takes three to four hours to complete with a significant amount of elevation change.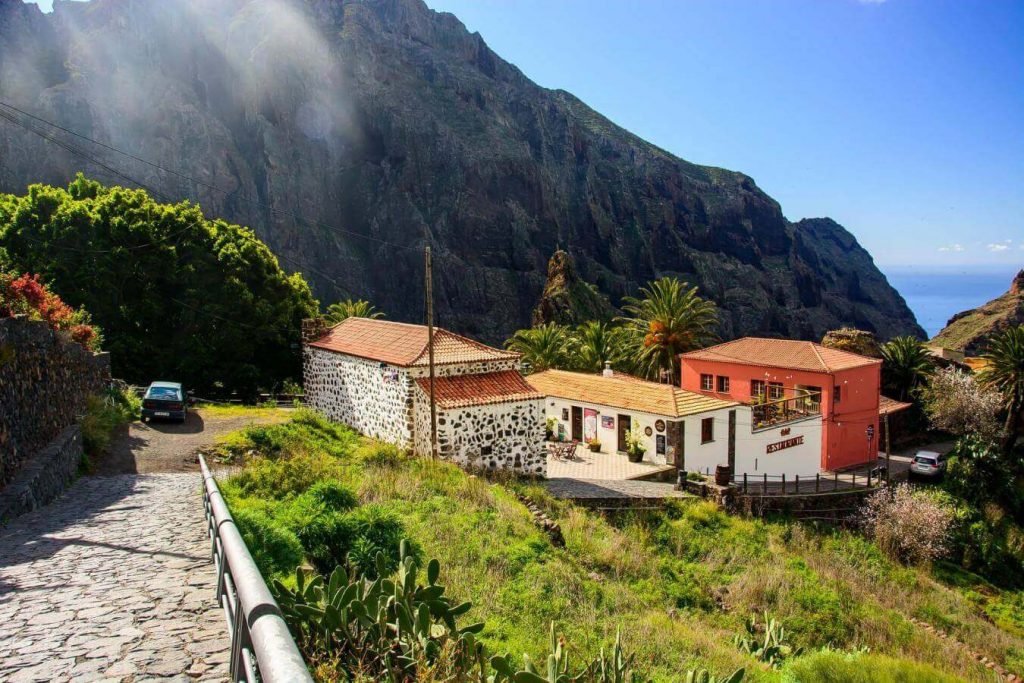 Relax in Gigantes
You can travel to the nearby Los Gigantes after visiting Masca. The settlement of Los Gigantes on Tenerife's west coast is known as "The Giants" because of the massive cliffs that rise over it. The cliffs are quite a beautiful sight and range in height from 500 to 800 meters. After your climb, you can unwind and bathe in the sea at a beach and in some lovely natural pools close to the town.
You can take a tour to see dolphins and whales from Los Gigantes. The best time to accomplish this is in the late afternoon when the golden hour light is supposed to be simply magnificent over the tall cliffs.
Day 3: Explore Anaga National Park
Possibly my favorite site in Tenerife is Anaga National Park. The most stunning green scenery may be found in this national park. It is situated on the north of the island. You'll find here coastal cliffs. They tower above the water, a rugged green shoreline, black sand beaches, and expansive views that will make you think of Jurassic Park. Although I've never gone, I imagine Hawaii to resemble Anaga.
Anaga has a ton of fantastic hiking routes that range in length and degree of difficulty. Because of this, it makes for the ideal vacation spot for all kinds of tourists and hikers.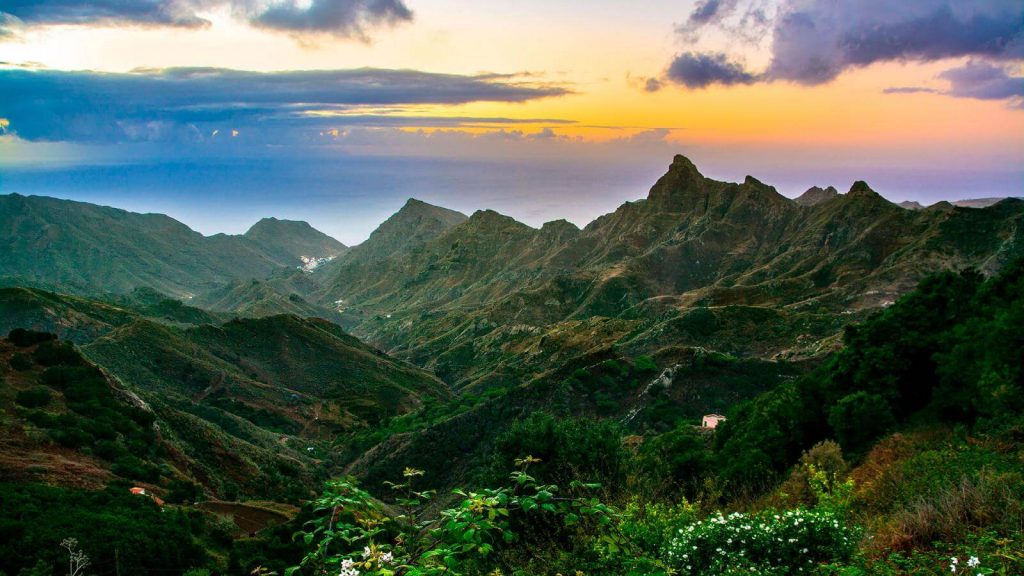 Mirador Cruz del Carmen is a nearby information hub for Anaga. This vantage point provides stunning views of the valley below and to Mount Teide's summit. In the nearby forest, there are also several excellent hiking trails.
You can easily spend a full day at Anaga National Park, admiring the stunning green coasts, overcoming strenuous hikes, and unwinding on black sand beaches, depending on how much you feel like walking. Tenerife's hiking trails are typically clearly marked, but if you'd like a guided excursion, there are organized hiking tours available in Anaga.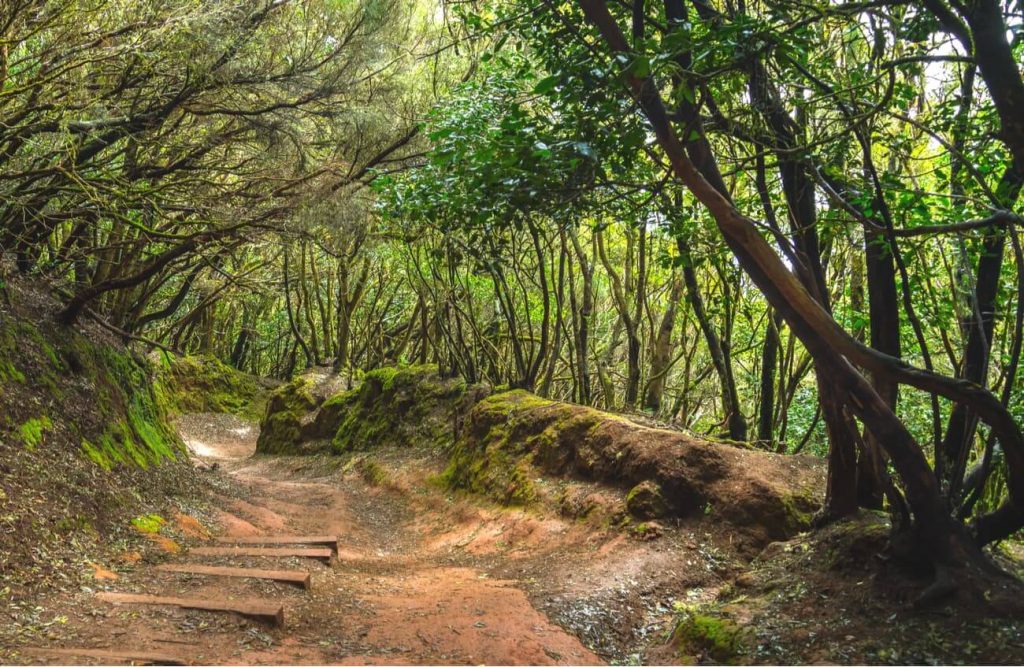 Tenerife Itinerary: 5 Days
Here are some recommendations for fantastic locations to visit during your additional two days if you're going to stay in Tenerife for five days.
Day 4: Northern Coast of Tenerife
The northern coast of Tenerife is the focus of your fourth day. Here, you can choose among scenic walks, adorable colonial towns, and breathtaking natural pools.
Hike in Rambla de Castro
Hiking early in the day will allow you to complete it before the sun rises and becomes unbearably hot. Rambla de Castro is a 10-kilometer hike that typically takes three hours and has a moderate elevation change of 380 meters. You'll quickly see why this route is a staple of a very well-liked Tenerife beach excursion for cruise passengers!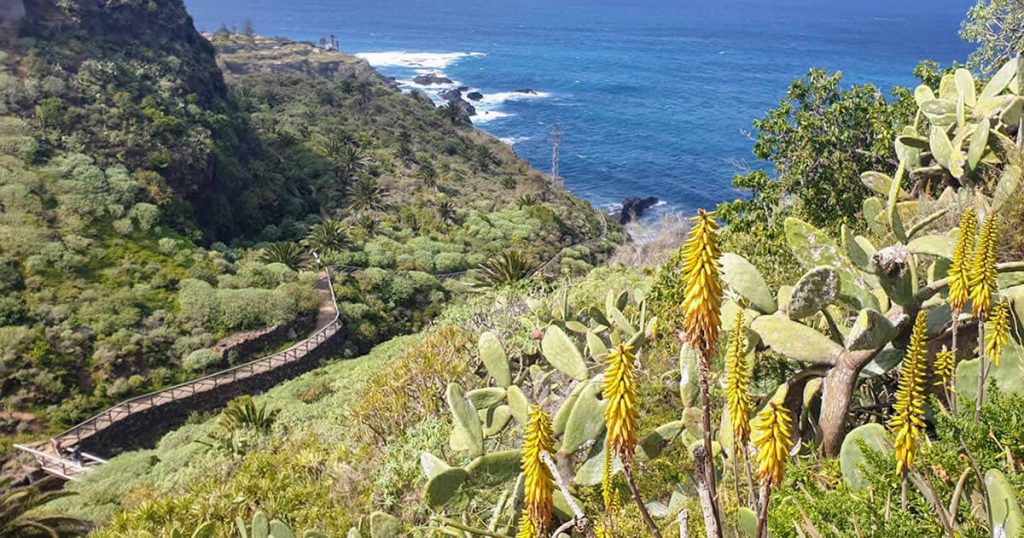 A pleasant seaside trek with beautiful views of the sea and cliffs is available on a well-traveled, well-marked trail that is dotted with palm trees. This trek was fantastic since it felt unique compared to other areas of the island and reminded me so much of Bali.
Alternatively, you can climb down to Playa de Castro. Although the beach is rough and not the best for lounging or tanning, it is immensely picturesque due to the high cliffs that surround it.
At the end of the beach, there is a little waterfall that you can approach up close. Make sure to visit at low tide if you want to get near the waterfall because it can be very slick and hazardous at high tide.
Swim in the Natural Pools of Garachico
You'll probably want to unwind a little after your hike, preferably somewhere you can lie down and swim in the ocean. So why don't you drive the short 30-minute distance to Garachico, a charming village?
Although the pools are natural, there are some man-made improvements surrounding them that provide flat places for sunbathing. Here, you can unwind and cool yourself in the natural pools for a while.
Strong waves were washing into the pools on the day I visited. Be careful in these circumstances because it can be harmful, even though it also made it enjoyable and reminiscent of a natural water park.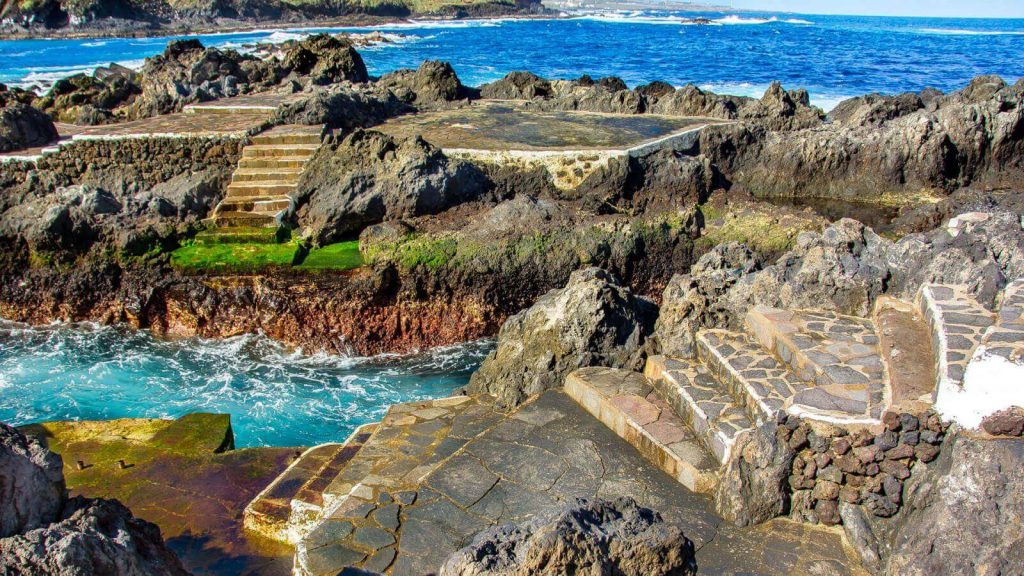 Discover the Town & Dragon of Icod de Ios Vinos
It only seems fair to end your day with some city exploring after going on a hike and spending time at the beach. Icod, a stunning colonial village in Tenerife, is not far from Garachico.
Icod is home to the Drago Milenario de Icod de los Vinos in addition to some typical Canarian architecture. This dragon tree, which is the oldest and largest specimen still in existence, is said to be more than a thousand years old.
You may see the tree as you enter Icod and from the neighborhood park, or you can pay a little entrance fee and enter the Parque del Drago to go closer to this remarkable tree.
You can stroll through and explore the botanical garden at the Parque del Drago.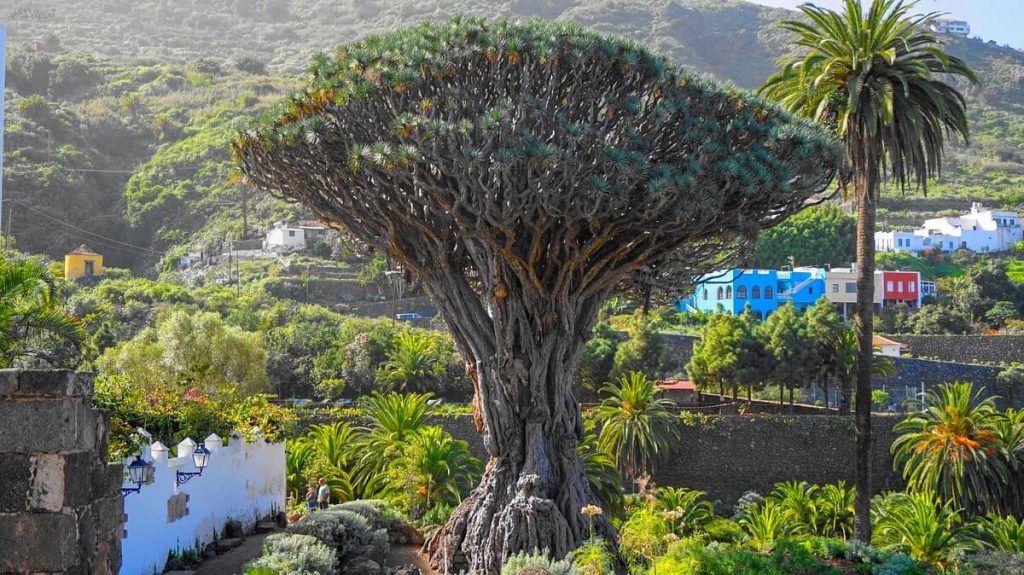 Day 5: Relax in the South Coast of Tenerife
I assumed you might want at least one day to unwind after such a hectic itinerary. There is a reason why Tenerife is such a well-liked European winter vacation, even though I often emphasize that there is more to Tenerife than just beach resorts.
Costa Adeje, Las Americas, and Los Cristianos are three locations on the southernmost tip of the island that, although quite popular, have some lovely beaches. You can also pick up surfing here!
If you visit Tenerife in the winter, you will need to wear a wetsuit, but the water is warm enough to swim in without one.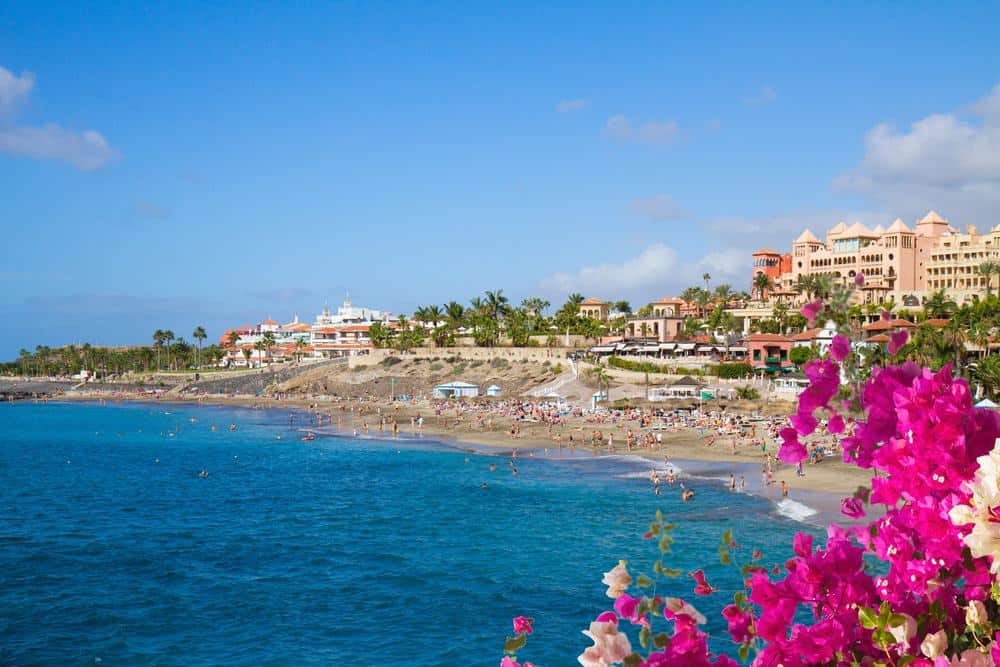 You can also go the short distance of 15 minutes to El Medano, another municipality, for a location that is a little less crowded than Las Americas. Due to the constant wind, El Medano is much more tranquil and has a well-liked windsurf and kitesurfing location.
Given how well-liked water activities are in Tenerife, I reasoned that no Tenerife itinerary would be complete without a day spent relaxing on the beach and a little bit of either surfing or windsurfing.
Tenerife Itinerary: 7 Days
Here are some ideas for fantastic things to do in Tenerife for your two extra days if you can only spend one week there. These additional activities will enhance all the amazing locations we've already seen and make your Tenerife itinerary even more memorable.
Day 6: La Laguna & Playa de Las Teresitas
La Laguna
Northern island city San Cristobal de La Laguna ought to be included in every traveler's itinerary for Tenerife.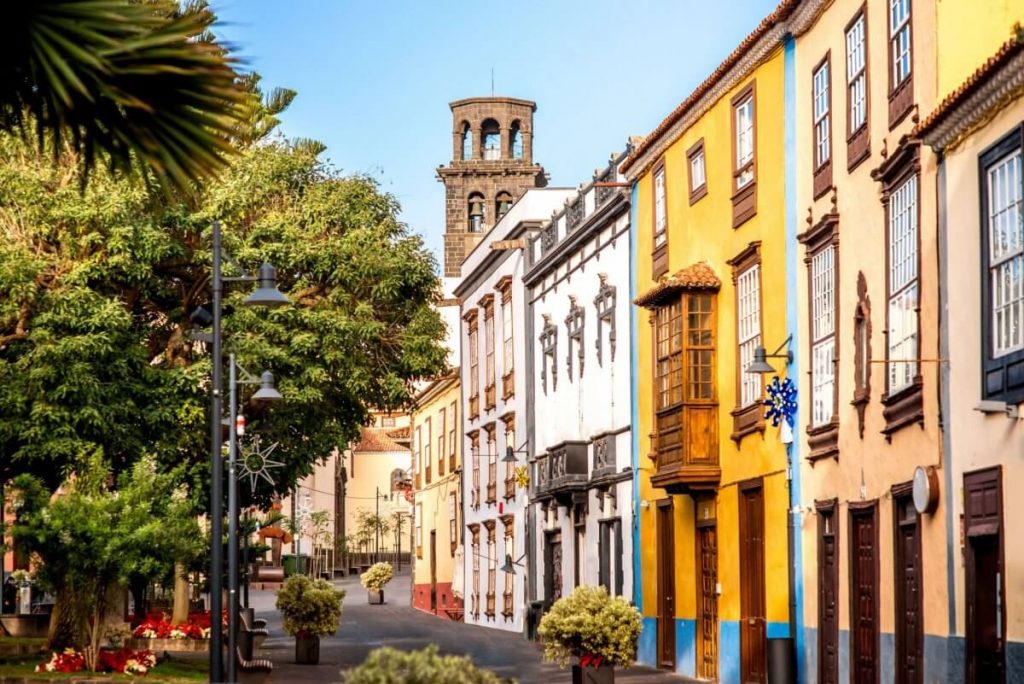 In 1999, UNESCO designated the historic core of La Laguna as a World Heritage Site. Here, you may find homes constructed in the typical Canarian architecture, complete with wooden balconies and charming hues.
La Laguna is a charming city where you can easily lose a few hours exploring while taking in the Canarian architecture and delectable cuisine. Just keep in mind that it gets considerably cooler here than it does in the South, and carry a sweater!
Day 7: Teno Mountains
How do you feel about pulling out the hiking boots again after a few days spent lounging on the beach, unwinding, and exploring cities? The Teno mountain range is another fantastic trekking location that you have not yet visited.
How about putting back on the hiking boots after a few days of lounging on the beach, unwinding, and exploring cities? You haven't yet visited the Teno mountain range, which is another fantastic trekking location.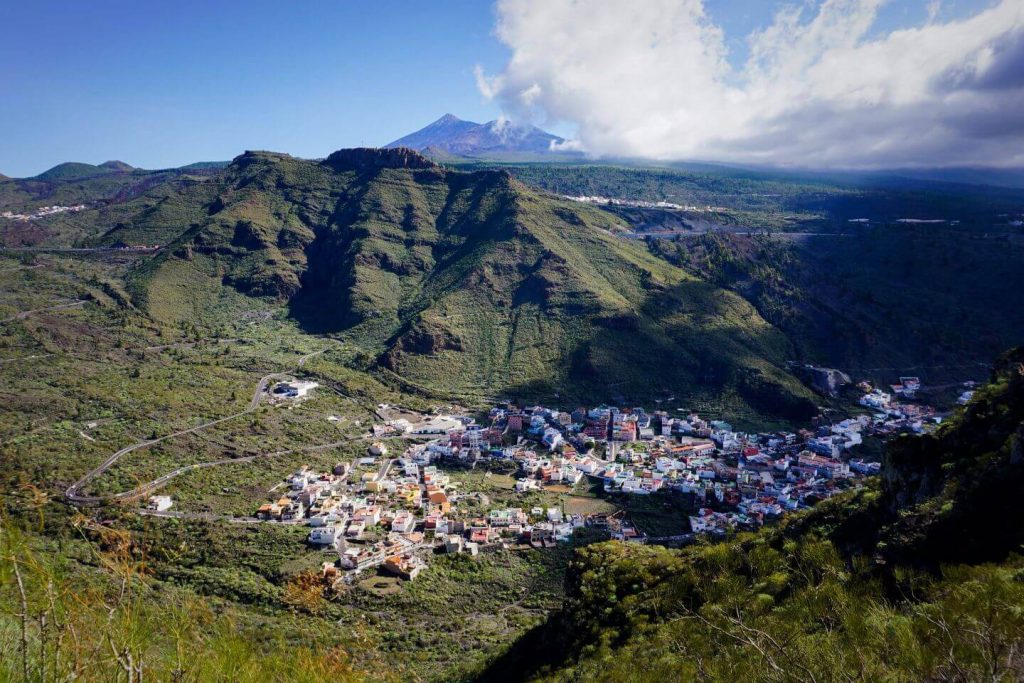 One of the most well-known hikes in the Teno Mountains is the Punta de Teno hike. It begins high in the mountains and descends to sea level at the Punta Teno lighthouse. You will experience an amazing range of sceneries on this 10 km trip with an 800 m elevation shift (descending), as well as an intriguing flora change.
After your hike, you can cool off in the sea once you arrive at the lighthouse. The public bus will then transport you back to Buenavista from the Punta Teno lighthouse.
If you don't want to climb 10 km back up, it's a one-way hike, so be sure to plan and organize your car and other transportation options properly.
Backpacking Tenerife Suggested Budget
A backpacker can live in a hostel dorm, prepare all of their own food, use public transportation to move around, consume a moderate amount of alcohol, and participate in the majority of free activities, such as lounging at the beach and taking free walking tours, for a daily budget of 50 EUR.
With a daily budget of 130 EUR, you can stay in a private hostel room or Airbnb. Prepare some meals at home and eat cheap fast food, indulge in a few drinks, travel occasionally by taxi, travel between cities by bus, and participate in some paid activities like going to museums or taking a food tour.
A "luxury" budget of 240 EUR or more per day allows for hotel accommodations, unlimited dining and drinking, the use of high-speed trains or a rental car for transportation, and the choice of any tours and activities. 
To estimate how much, you should budget each day, follow the chart below. Remember that these are daily averages and that there may be days when you spend more or less (you might spend less every day). We simply wish to provide you with a rough outline for creating your budget. The price is in EUR.
| | | | | | |
| --- | --- | --- | --- | --- | --- |
|   | Accommodation | Food | Transportation | Attraction | Average Daily Cost |
| Backpacker | 20 | 10 | 10 | 10 | 50 |
| Mid-Range | 60 | 35 | 15 | 20 | 130 |
| Luxury | 100 | 85 | 25 | 40 | 250 |
You can see the best of the island in only one week with the aid of our seven-day Tenerife itinerary. Tenerife is one of the Canary Islands that is most frequently visited, and for good reason. You might be surprised to learn that Tenerife provides a remarkable combination of beaches, mountains, and forested lands and is more than just a party island.
FAQ
Is Tenerife worth visiting?
One of the most popular tourist destinations in the world is Tenerife, the largest of Spain's Canary Islands. There are activities for everyone here, including hiking, a thriving nightlife, marine life, beaches, mountains, and even yucky potato dishes with the word "wrinkled."
What is so special about Tenerife?
The best beaches in the archipelago may be found on Tenerife. The beaches in Tenerife are worth the hype. They range from party beaches to isolated ones and some have black volcanic sand. The majority of the beaches in this area have enormous rock formations that give tourists a bohemian feeling.
How many days do you need in Tenerife?
The Canaries should be explored at a leisurely pace. It can be accomplished with a minimum stay of 10 days or 2 weeks. Travel to Tenerife for at least 7 or 10 days if you have the time and opportunity to do so. This will allow you to combine sightseeing with sunbathing.
Is Tenerife cheaper than Spain?
This is also true given that Tenerife is typically less expensive to visit than other well-known Spanish vacation spots like Barcelona, Mallorca, or Ibiza.
Can you walk around Tenerife?
No of your level of fitness, you can always find a hike in Tenerife thanks to its diverse landscape. We sincerely hope you have as much fun visiting this stunning island as we do!
What are the best months to go to Tenerife?
Although Tenerife's subtropical climate gives sunshine all year long. The best time to visit is between June and September for the greatest temperatures. However, the winter months are also very popular with tourists.
Which is the most beautiful Canary Island?
La Palma is the most stunning Canary Island, and it also features an intriguing volcanic scenery. Because it was made much more recently than Teide or Timanfaya National Parks, it might is not as popular as those places. In contrast, the Fuencaliente volcanoes are a fantastic destination in the Canary Islands.
Do you need a car in Tenerife?
Want to see all the amazing locations Tenerife has to offer? You'll undoubtedly require a rental vehicle! However, you probably won't need a rental if you are a novice driver, intend to spend the majority of your vacations at the beach, and only take a few tours and day trips.
What is the coldest month in Tenerife?
Even though Tenerife's January is the coldest and wettest month of the year, it is still a fantastic time to travel there if you're seeking for winter sun.
How far is Tenerife from Spain by plane?
Three hours and a half is the typical flying time between Spain and Tenerife.