Exploring the Mediterranean Beauty of Marseille, France
However, as one of Europe's oldest continuously inhabited towns, Marseille is a prime example of urban redevelopment, where the new and the ancient coexist in every aspect of the city.
Marseille bridges North Africa and Europe, giving this historic city the perfect blend of African and French culture.
In Marseille, you'll never run out of things to do, from cutting-edge art galleries, classy museums, and preserved gardens to ancient marketplaces, excellent gastronomy, and many fantastic outdoor attractions.
Marseille History 
Marseille was founded in 600 BC as the Greek Colony of Massalia. Vieux Port is a natural harbor in the Mediterranean Sea, making it an important industrial port. This city fell under Roman rule following the Roman Siege of Massilia in 49 BC. During the Roman era, Marseille became an early center of Christianity. This city was conquered several times.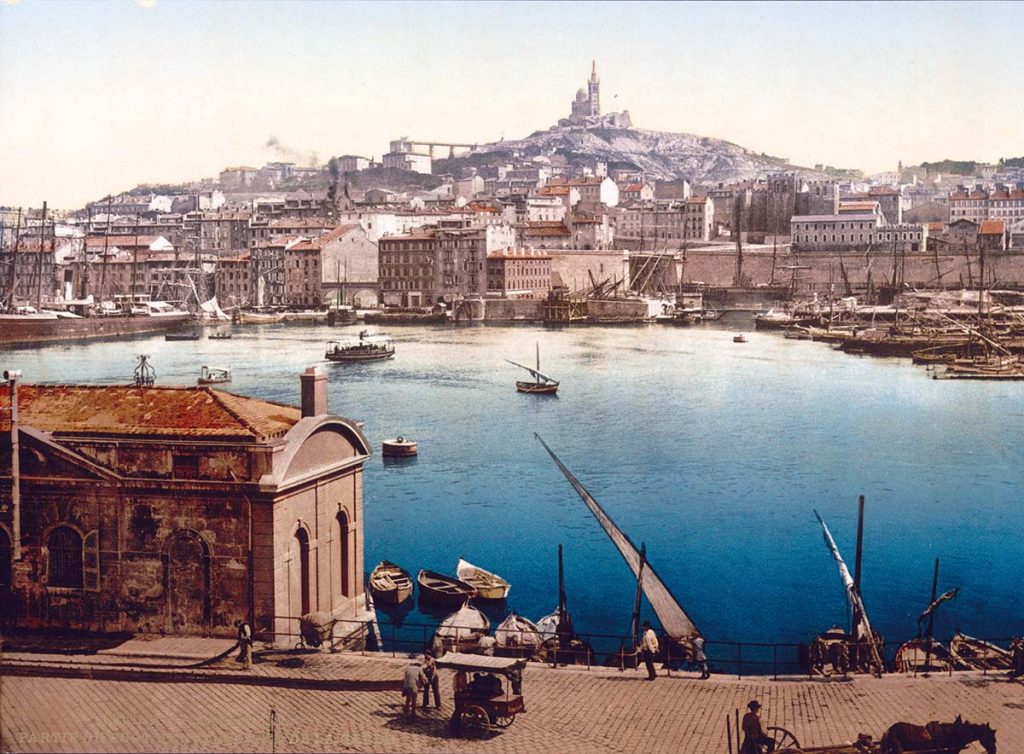 In 1482, King Louis XI attached Marseille during the County of Provence with the Kindom of France.
During the 1789 French Revolution, Marseille sent 500 locals to Paris to defend their interests. Their war cry became the national anthem of France. During WWII, while Paris was entirely under German control, Marseille was technically in the "Free Zone."
How to reach Marseille
By Plane
Since Marseille is a major city and a popular vacation destination in France,  the Airport of Marseille has become the fifth-busiest airport in France. Marseille-Provence International Airport is located about 30 kilometers from the city. Also, this airport receives most of its flights from nearby European nations. The flight schedules and operating airlines of the Marseille-Provence International Airport can be seen from this link.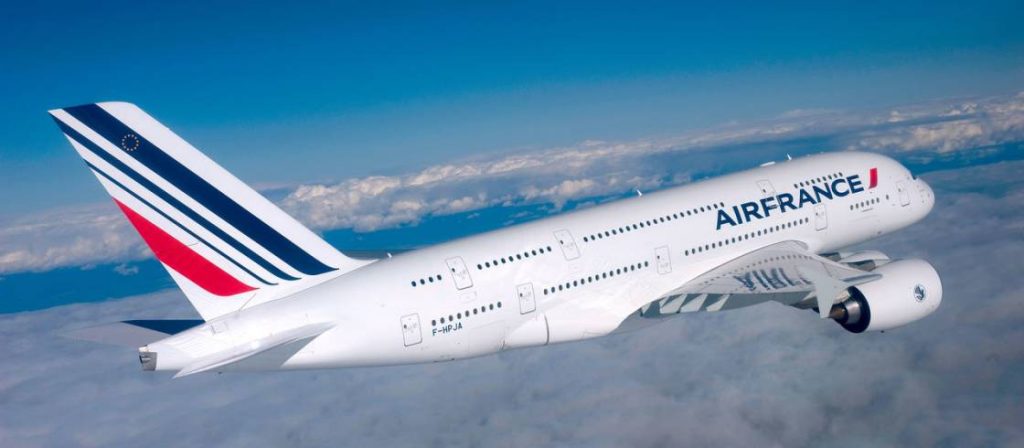 How to get from Marseille Airport to the City Centre?
By Bus
This is the cheapest and easiest way to visit the Marseille City Center. These shuttle buses run between the airport and the Gare Saint-Charles train station, where trains depart for the heart of Marseille every fifteen minutes. It takes 25 minutes to get to Marseille Station from the airport. You can read "Navette Aeroport-Gare St Charles" on the buses. Once you reach the station, you can go to any point in the city by subway or bus. One way ticket cost is 8.60 Euro. Also, Large luggage can fit in the roomy compartments of shuttles.
By Train
As there is no direct train from the airport to the Marseille city center, first you have to take a free airport shuttle to the Vitrolles Aeroport train station, and from there, take your train. The Marseille Airport train can transport you to Saint Charles railway station, where you can change to the metro and travel to the city center, but it won't take you into Marseille city center. Tickets cost 5.10€, and the train takes 23 minutes to reach Saint Charles railway station in Marseille. There are specific ticket machines where you can purchase tickets at the stations.
By Taxi
The best alternative for you is to schedule a Marseille Airport transfer if you want to get into the city quickly and with the minor discomfort possible, travel with young children, or have a lot of bags. It is preferable to reserve a car in advance; you may do this over the phone or online. The travel by taxi from Marseille Airport takes 50 minutes and costs EUR 88 for an Economy-class vehicle and EUR 102 for a minibus accommodating up to 7 passengers.
By Rent a Car
If you want to rent a car without a driver from Marseille Airport to the city center, you'll need an IDL, a passport, and an embossed credit card. It's best to reserve a car in advance because, during peak travel times, specific car models might not be available.
Taxes, insurance, and unlimited mileage are all included in the daily rental car rate. France has many traffic cameras, therefore abiding by the laws of the road. The fine for exceeding the posted speed limit ranges from €70 to €1500. At Marseille Airport, a vehicle can be rented.
By Train
This is a quick, safe, and effective mode of transportation if you travel from Europe. Also, this is one of the most popular ways, as trains are clean, modern, and quick.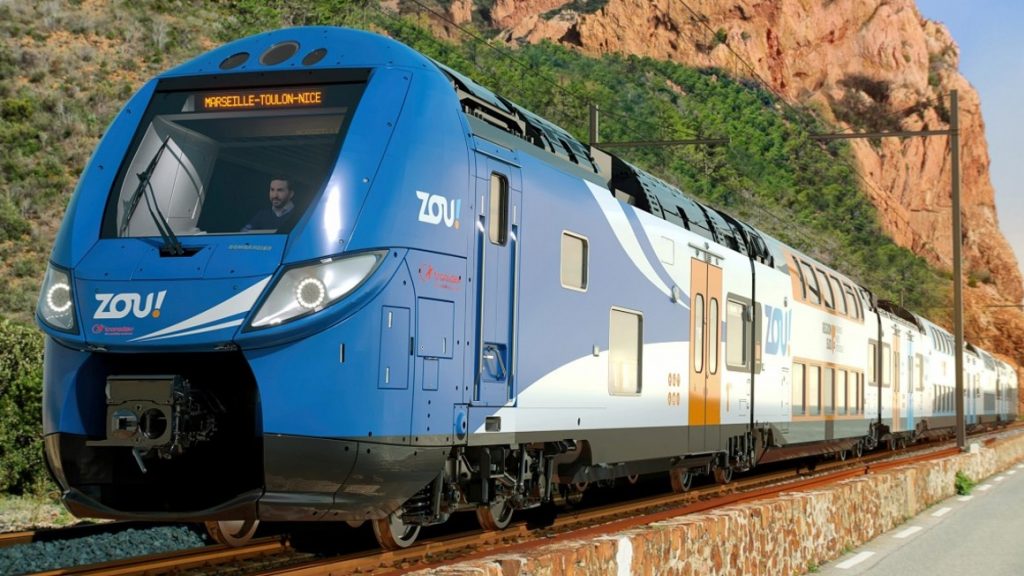 Europe has a variety of railway systems so that you can find the best-match railway system according to your location. Also, you can choose night trains for longer trips.
The central train station in the city is Marseille St. Charles. The station is well-connected to the rest of the town and runs TGV lines to Paris, Lyon, Nice, Strasbourg, Frankfurt, Geneva, and Brussels. This link will help you to find the train schedules and other valuable details for your train journey.
By Bus
Similar to carpooling, using the bus is frequently the least expensive option for transportation. Additionally, although bus routes from Marseille can take longer or be the same length as those by vehicle, modern buses are furnished with comfortable seats and frequently offer free wifi. So, This will be the ideal choice for tourists on a Budget. Try to find bus schedules and details of tickets from this link.
Marseille Weather
Marseille experiences a Mediterranean climate with cool, generally rainy winters and hot, sunny summers that can be humid but are typically moderated by breezes.
The city is situated on the coast of the Mediterranean, exposed to the Mistral, a chilly and dry breeze from the north. The coldest month in Marseille is January, with an average temperature of 7.7 °C, while the hottest month is July, with an average temperature of 25.2 °C.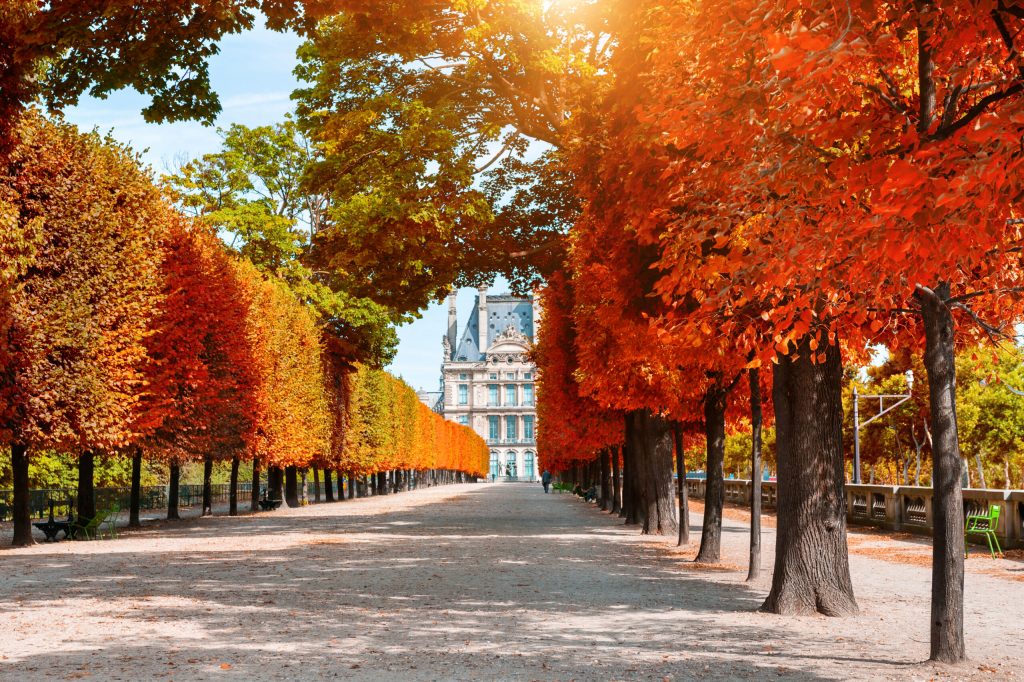 The winter is rather pleasant, with both sunny and wet days. However, the wind can blow up to 100 kmph, exacerbating the chilly sensation.
Cold spells with lows of -6 °C or below could occasionally be cold. With a few sporadic thunderstorms, the summer is warm and sunny. There may be times when the temperature exceeds 35 °C (95 °F).
Best time to visit Marseille 
The spring, from mid-April to mid-June, is the ideal time to visit Marseille. Although it is often rainy, September is nevertheless a great month. Although it's the perfect season for people wishing to swim in the water, the summer, which lasts from mid-June to August, can be hot and humid. Also, it is the period in which the Mistral is rarest. Although winter is often warm, it can occasionally be chilly and rainy.
But from September to November is also perfect for visiting Marseille, as many tourists go back by then, after staying in the peak season. So, many attractions and beaches are not crowded.
Best attractions in Marseille
Old Harbour – Le Vieux Port
This is one of Marseille's main attractions, as this port functions as a well-liked tourist destination. However, Vieux Port has been used since the ancient Greeks built Marseille 2,400 years ago. The Old Port used to host 18,000 ships a year for berthing.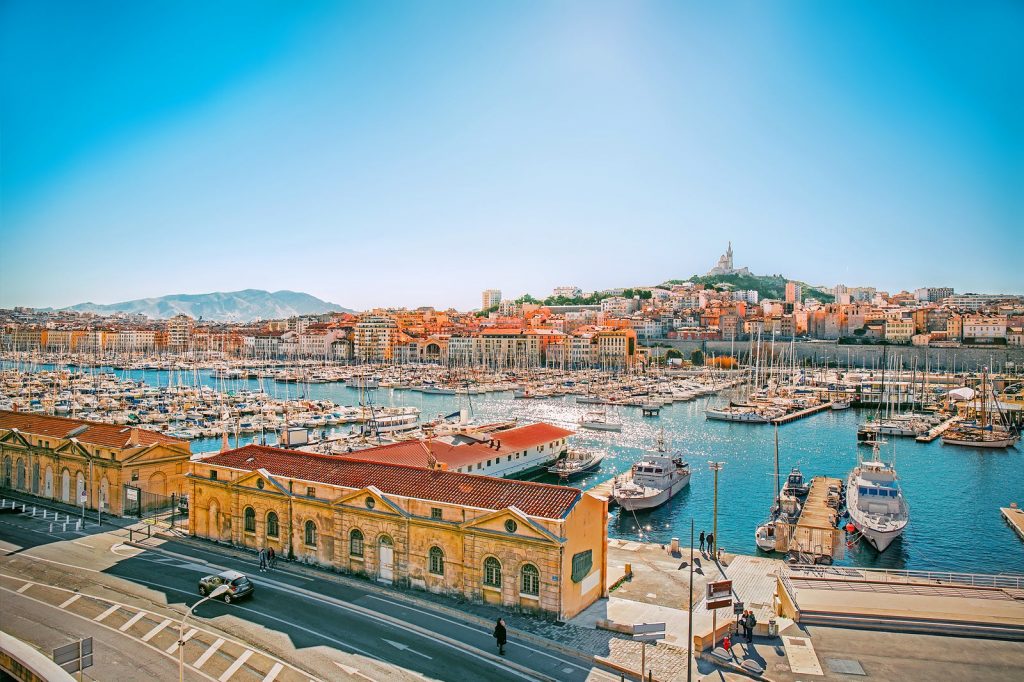 Quays with wide promenades surround most of the former warehouses from the 18th century on three sides. Nearly all of them appear to have a cafe, fish restaurant, or bar on the bottom floor with outside seating so you can watch live in this magical city come to life while sipping Pastis.
This Old Port is ideal for relaxed strolls and sipping wine at a sidewalk café. Along with the lighthouse, the Phare de Sainte Marie, and the Roman Dock Museum, this area is home to St. Victor's Abbey, one of the earliest Christian churches in France.
Most boats in the ancient port are for recreational purposes because the industry has relocated to the contemporary docks to the north.
However, the freshest catch is still brought ashore at the innermost Quai des Belges each morning to be sold at the fish market by the water.
Le Panier
When the Greeks established Marseille in 600 BC, it was known as Massala and is now known as Le Panier. During World War II, a large portion of Le Panier was devastated, with the Nazi occupants burning up 1,500 homes at one point. Despite the district's current regeneration efforts, its vibrant color persists.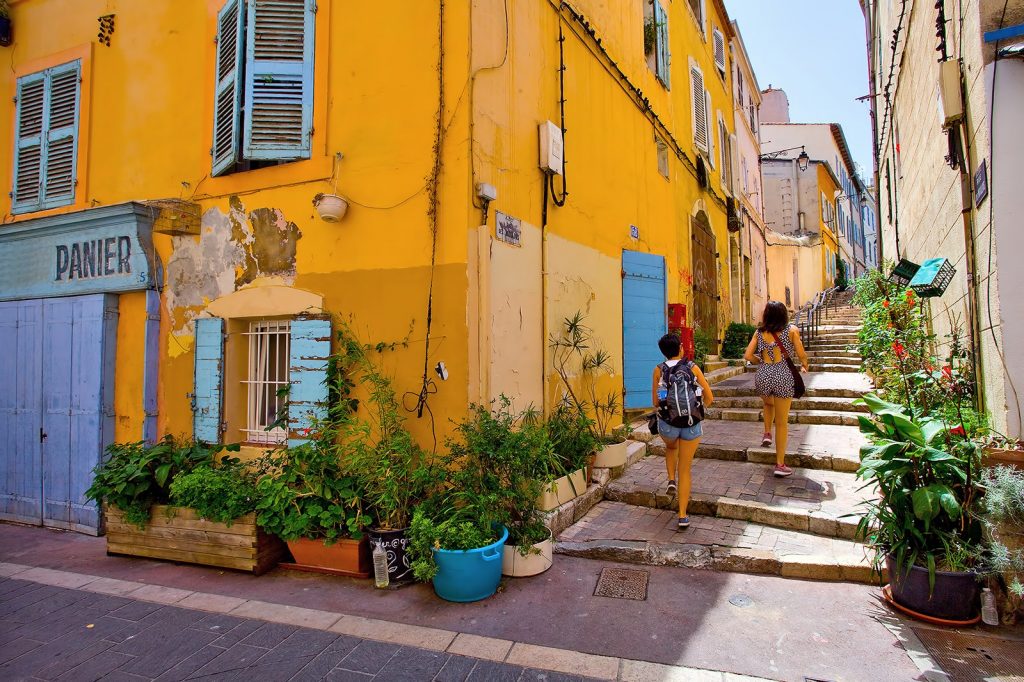 But despite its age, Le Panier's network of alleyways is brimming with beauty. This neighborhood is characterized by ochre-colored walls, stone stairways, and lengthy, corridor-like lanes that emerge on sunny squares. It is becoming popular with independent boutiques, craft stores, cafes, and many creative street arts.
It was historically one of Marseille's poorest neighborhoods, as evidenced by the La Vieille Charité, a baroque almshouse built in the 17th century with three stories of arcaded galleries encircling a chapel.
Wearing comfortable walking shoes is a must because one of the most popular things to do in Marseille is to explore the ancient town on foot. Enjoying a self-guided walking tour is simple, thanks to markers buried in the ground. The area is a fantastic spot to shop for crafts and visit art galleries.
Cathedrale de la Major
The Cathedrale de la Majoris is one of the most significant structures in the city. It took 40 years to construct this oldest church. It was the size of Rome's St. Peter's Basilica and opened its doors to the public in 1893. This cathedral could accommodate 3,000 people at once.
Visitors to the Cathedrale de la Major gush about this Catholic church's stunning mosaics, towering ceilings, and overall splendor. They further claim that the vistas of the port alone are reason enough to go.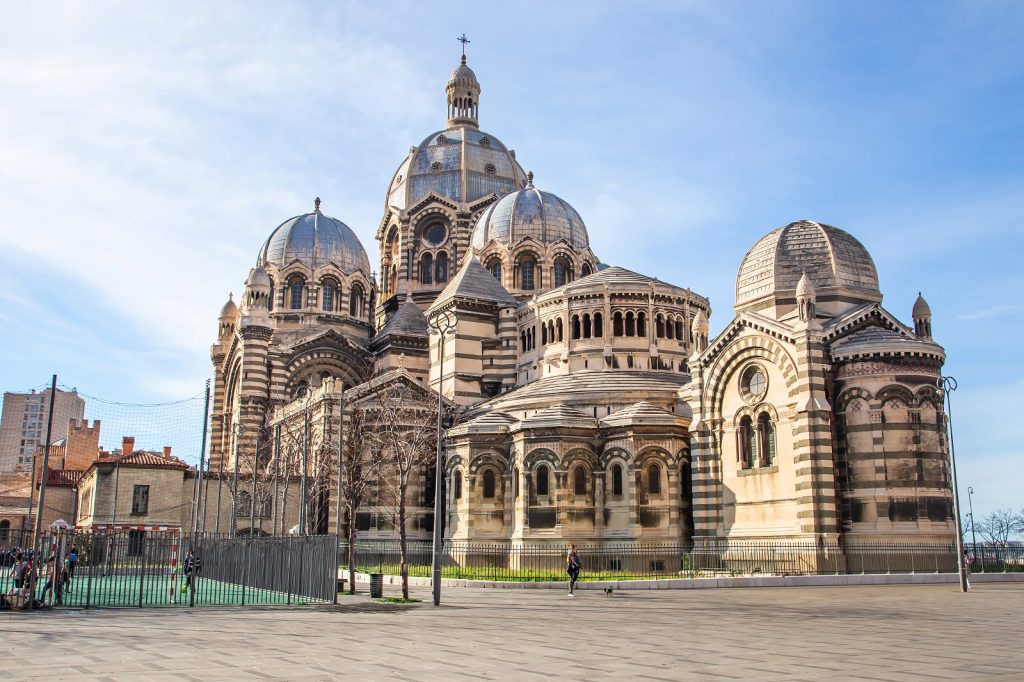 A neighboring quarry was provided with the pinkish stone used to construct La Major, an outstanding Byzantine-style building. It used to be the first thing anyone arriving by ship saw because it is located directly at the port's entrance.
La Major's interior, embellished with Venetian mosaics and Carrara white marble, is even more stunning. Seven substantial statues of the apostles are also scattered throughout the cathedral under its arches, domes, and balustrades.
The Museum of Civilisations of Europe and the Mediterranean (MuCEM)
The MuCEM – Museum of Civilisations of Europe and the Mediterranean was inaugurated as part of Marseille's designation as a European Capital of Culture in 2013. The antique buildings bordering the stark shoreline contrast with the contemporary establishment. MuCEM, a structure built between the land and the sea and next to Fort Saint-Jean, brings life to the neighborhood.
This museum is specialized in the history and culture of Europe and the Mediterranean region from Gibraltar to Beirut. The land was indeed regained from the water.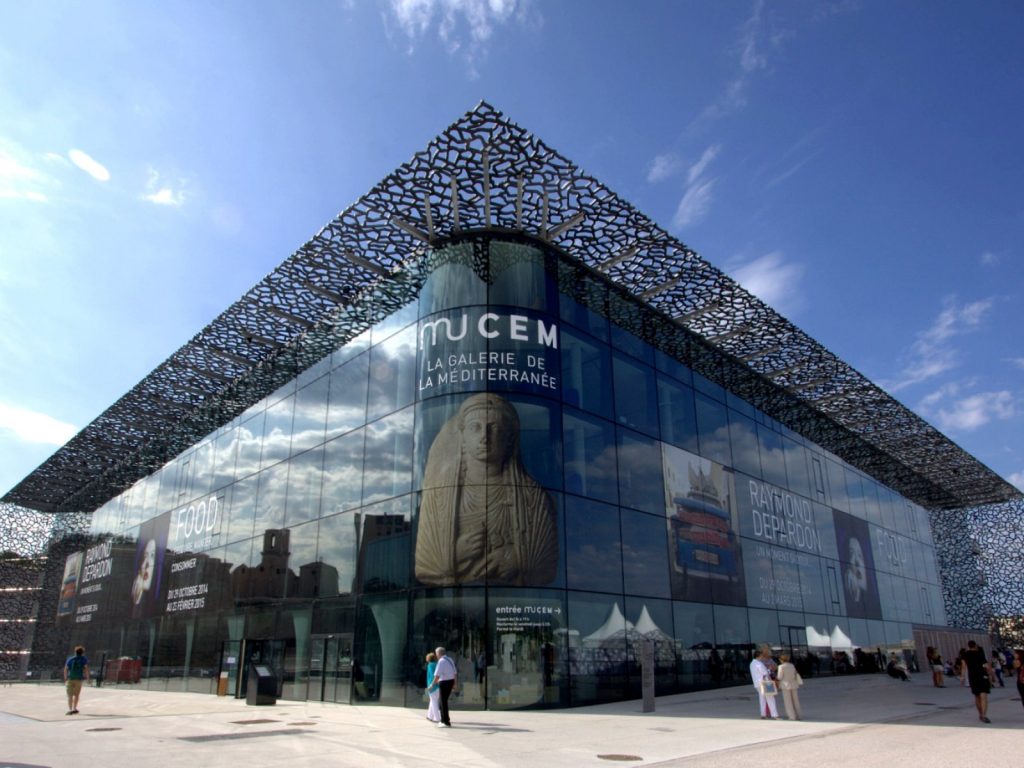 The architecture has drawn visitors' attention despite the museum's focus on the history of European civilization and Mediterranean culture. It is the most recent of Marseille's tourist attractions and is swiftly rising to the top.
The museum occupies three complete buildings and offers guests small films or talks in addition to exhibitions to assist them in better understanding Mediterranean culture. This eclectic museum's numerous subjects include gods, spices, routes of travel, and gardens.
Fort Saint-Jean
The entrance to the Old Port is marked by the enormous waterfront stronghold known as Fort Saint-Jean. Like Fort Saint Nicholas on the other side of the port, King Louis XIV ordered the construction of the defense. During the French Revolution, it housed political prisoners and later served as a recruiting center for the French Foreign Legion.
This famous landmark is situated in front and center of the Old Town. When a munitions dump burst during World War II, the fort, which the German Wehrmacht had occupied, was devastated mainly. Thirty years later, the regiment was renovated and is now a component of the MuCEM.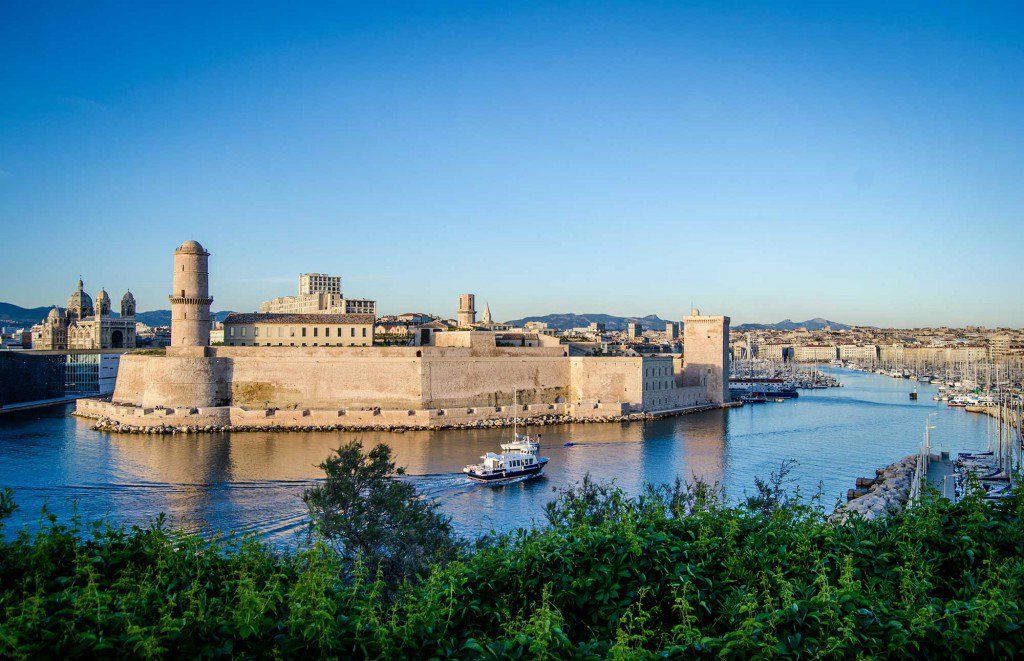 A footbridge connects MuCEM with Fort Saint-Jean. With its substantial watchtower, Fort Saint-Jean is impossible to overlook.
The Fort Saint-Jean, blasted by the Allies after being liberated from German occupation during World War Two, has undergone a comprehensive renovation and now boasts a lovely walkway connecting it to Le Panier, Marseille's oldest neighborhood.
Exploring the charming old nooks and crannies doesn't take an hour unless you stop to admire the sea vistas, which are ideal for some photos.
Les Calanques
If you want to get rest from the historic city, you can move forward to admire the natural beauty of Marseille. Les Calanques is the best option for that.
This national park has a 20km stretch of mountainous terrain with altitudes up to 1,000 meters tall. The Calanques are a group of rugged, white limestone cliffs and rivers that rise to enormous heights and drop abruptly to the ocean.
These rocky beauties of Les Calanques are accessible by both land and water. So, you can do several outdoor activities such as swimming, snorkeling, diving, kayaking, hiking, cycling, climbing, and sunbathing.
Your options are pretty constrained when traveling to the Calanques National Park. Since there isn't much parking, we don't advise bringing a car. Also, getting there on foot would require an exhausting 11-hour hike.
As a suggestion, relaxing boat riding can be used to reach Les Calanque. Also,  mini-cruises and kayaking excursions with guides leave from the Old Port. Anyway, this journey gives you highlights of stunning views and beautiful beaches.
Boulevard Longchamp
The building of the Canal de Marseille, which transports water from the Durance River to Marseille, is commemorated with the monument Palais Longchamp. The elaborate tower took 30 years to complete and debuted in 1869. When the building is lit up at night, it creates a fantastic scene. It now serves as the location of the city's natural history and art museums.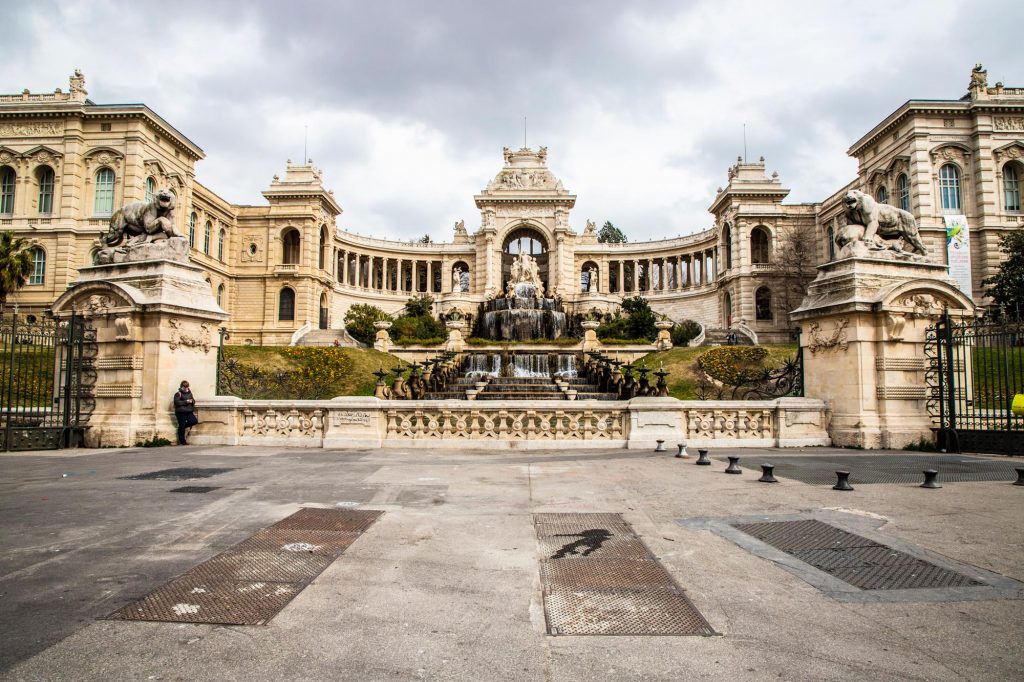 Along with stunning artwork, the palace also features a magnificent park that inhabitants frequent to enjoy the nice weather because it is one of the few green spaces in the city's heart. Once, this park houses a zoo and is also home to impressive sculptures, a water-filled artificial cave, and a traditional French garden.
Basilique Notre-Dame de la Garde
This monument stands above the skyline south of the Old Port of Marseille. It is a neo-Byzantine church from the 19th century that is 150 meters above the water. It has a sizable golden statue of the Virgin and Child guarding Marseille's coastal villages atop its tower.
There had been religious sanctuaries and watch towers on La Garde for many centuries, and the basilica incorporates the lower levels of a Renaissance fort that also included a chapel.
The climb isn't to be taken lightly in the summer, but a tourist train departs regularly from the Old Port—no need to say that the view from up here is breathtaking.
Marseille Cuisine
The tastiest dishes and beverages from Marseille have Provence-inspired flavors. To name a few, bouillabaisse, the city's fragrant fish soup, is well-known, as are the tasty olive tapenade and potent Pastis. The diverse meals available in foodie-friendly Marseille will fulfill your cravings.
You may taste Mediterranean fish, vibrant local produce, the best olive oil, and well-known Provençal herbs and spices. You can discover vegan meals, fish and meat dishes, and sweet treats in neighborhood eateries or on the streets. Choose any foods from the list below to experience the distinctive flavors of Marseille.
Bouillabaisse
This is the iconic Marseille soup, which came from Marseille's harbor. The humble local fisherman who first made this delectable seafood soup now serves it in various restaurants. Avoid spending too much on your soup to get the authentic local experience.
This dish combines a good selection of Provençal herbs and spices with a range of white, bony Mediterranean fish, shellfish, vegetables, and a thick, creamy broth. The soup has a salty, fishy flavor and a creamy texture. Fish and veggies are typically removed from the soup and served separately. You'll receive a rouille (a fiery red-orange sauce), grilled country bread slices, and your bouillabaisse.
Pastis
Pastis is the iconic spirit of Marseille with an anise flavor. This French beverage is similar to the baguette and petanque as a symbol of France. In the 1930s, the 40–45% ABV beverage gained popularity in Southern France, particularly in Marseille. Pastis, which means "mixing" in Occitan, refers to the beverage in Marseille.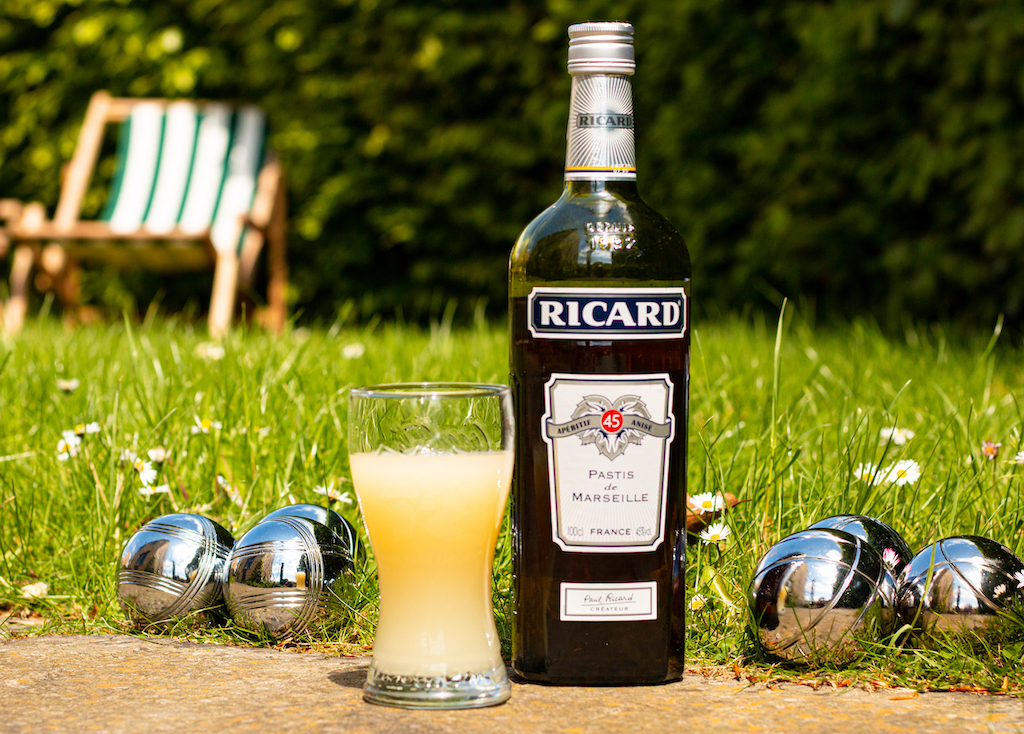 On hot days, get a pastis at a neighborhood café in Marseille. It is typically served with ice cubes and a jug of cold water. For every measure of Pastis, add five steps of water. The liquid will transform from transparent to a delicate milky yellow. Enjoy this drink gently while savoring the flavors of anise and Provençal herbs.
Tapenade
Tapenade is a traditional provincial appetizer that is popular in Southern France. Although crushed olive sauces have been made in the Mediterranean region since antiquity, the tapenade recipe dates back to Marseille in 1880.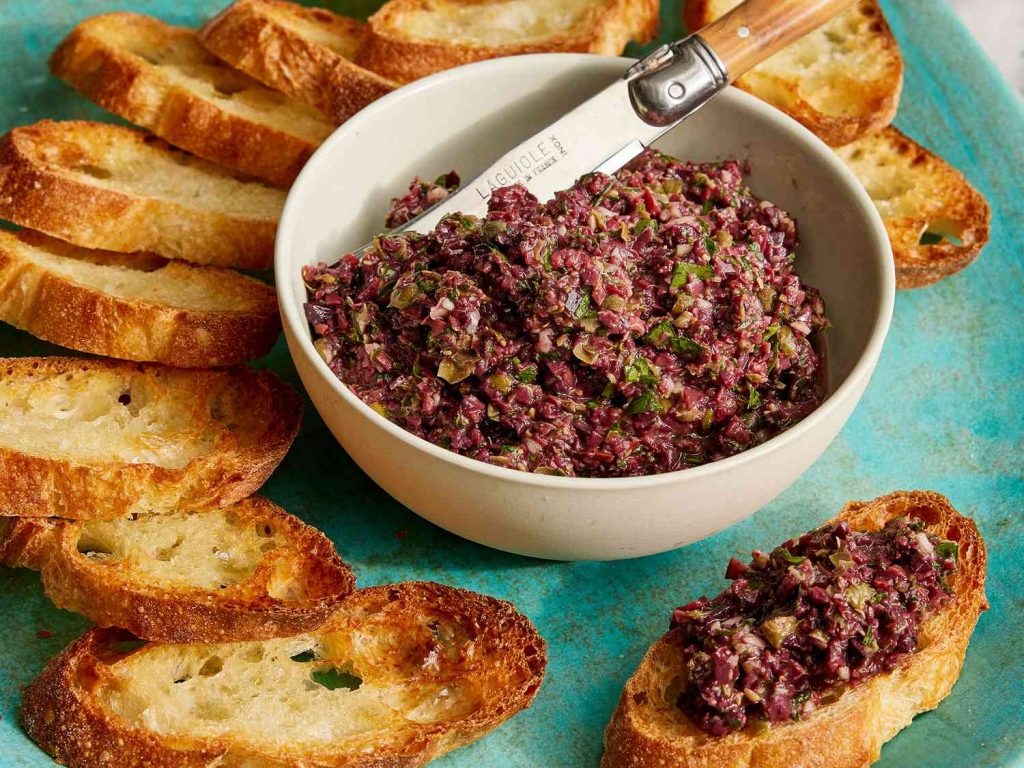 Black or green olives, capers, anchovies, olive oil, and seasonings make tapenade. Since capers were the item that set this appetizer apart from other dishes, the term is derived from the Occitan language. Tapenade can be eaten as a sauce to dunk bread and vegetable sticks in, as a filling for baked items, or as a dip spread on toast.
Chichi frégi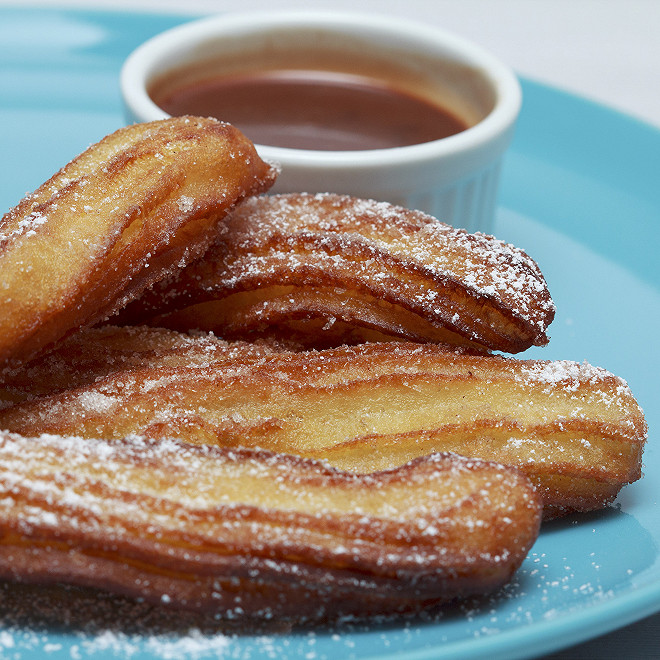 A street cuisine from the Marseille neighborhood of l'Estaque is called chichi frégi. The tile factory workers created and popularized this sweet dessert in the 1930s. Olive oil, orange blossom water, chickpea, and wheat flour are the ingredients in chichi fregi. It can be eaten in whipped cream or dusted with sugar. Keep it a secret from the locals that this lengthy doughnut has a churro-like flavor. It is longer than the Spanish nibble and incredibly airy. If you're craving something sweet, visit one of the l'Estaque neighborhood booths directly across from the seafront.
Navettes
Navettes are customary cookies from Marseille that are shaped like boats. Even though "navette" in modern French refers to a shuttle bus, the name traditionally conjured images of the sea. According to legend, the boat shape honors Mary Magdalene and Saint Martha and their voyage to Marseille by sea around 2,000 years ago.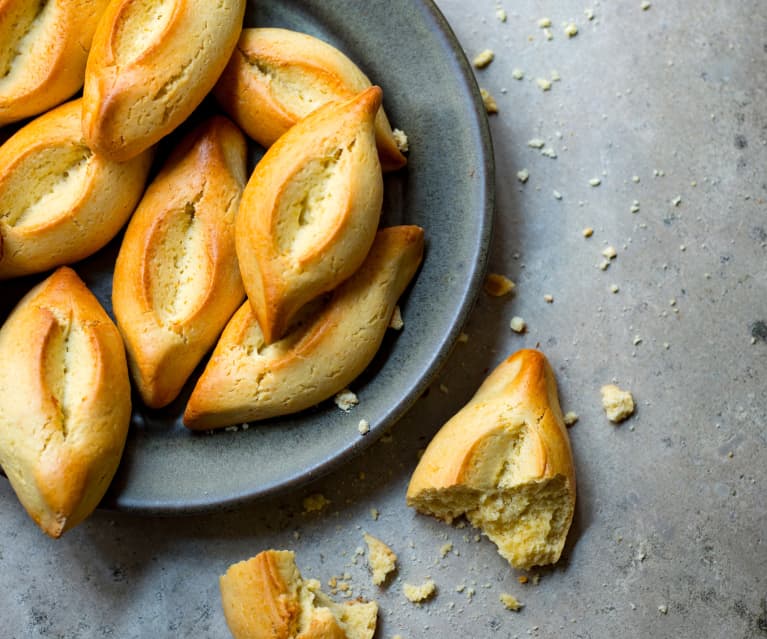 You may sample the typical orange-flavored navettes from Four des Navettes, the city's oldest bakery, in the heart of Marseille. For many decades, they have kept their recipe a secret. Although modern variations include chocolate, vanilla, lavender, cinnamon, and spicy flavors, traditional navettes feature an orange blossom flavor.
Nightlife in Marseille
There are numerous bars and nightclubs in the city of Marseille. We have picked up some of them, and you will be able to choose any of them to spend your night in Marseille;
Restaurant Chez Michel
Accommodations in Marseille 
Marseille has every accommodation that fits the tourists' budget and taste. So, find the best -match of capacity for you as per your desire;
Luxury Hotels
Budgetary Hotels 
Best City View Hotels
Marseille City Details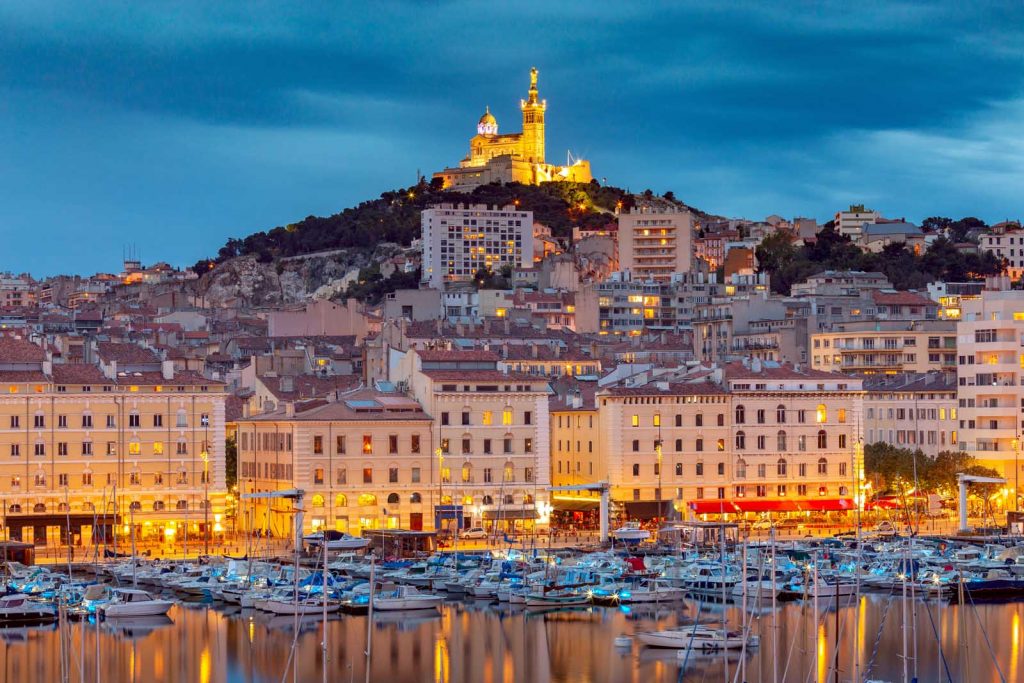 Marseille City Map
You can see the map of Marseille from this link.
Getting around in Marseille
By Metro
This is one of the best ways to travel to popular tourist attractions, shopping areas, and some neighborhoods in Marseille.
By Bus
Using Marseille's bus system may not always be necessary, but it may be beneficial in some situations. This is especially true if you plan to travel for a day trip to destinations outside the reach of the Metro and tram system, such as most of the city's beaches and the Calanques National Park. More than 100 distinct bus routes (including night services) make it challenging for visitors unfamiliar with the city to find their way about. The schedules of buses can be checked with the Marseille Transport Authority (RTM) website, but it is in French.
By Tram
Tram is more comprehensive than its subway system, but it can be a helpful alternative for getting around the city, provided you become used to how it operates. Two benefits of using the tram are seeing places connected above ground and gaining a greater sense of the city.
How to buy and use tickets for Metro, Bus, and Tram
Most metro (subway) and tramway stations have ticket machines sold elsewhere across the city. Bus drivers on board will sell you tickets.
Tickets are also available in tourist information centers, train stations, Saint-Charles, and tabacs (convenience stores with tobacco dispensers).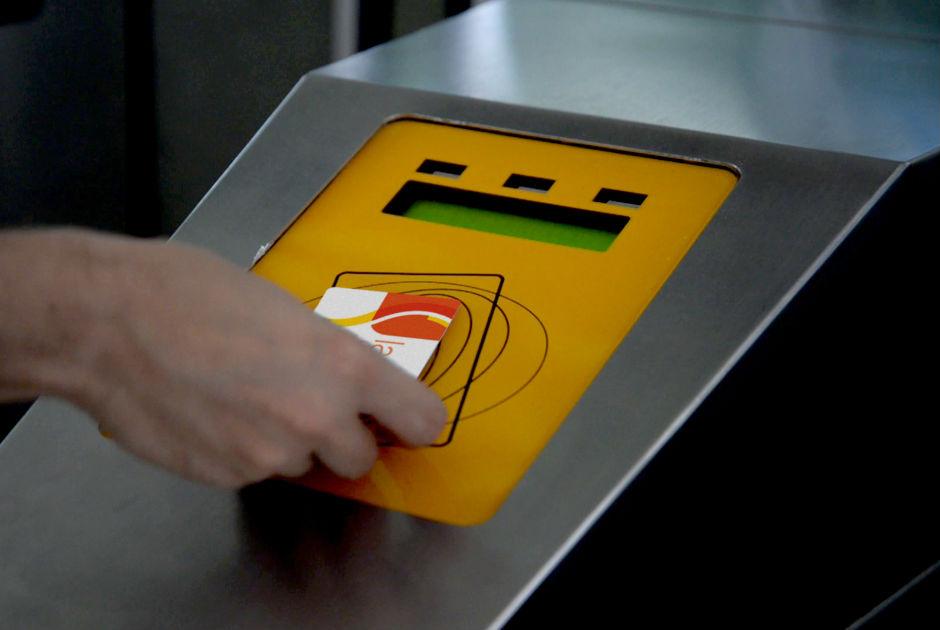 Place your bus, tram, or metro tickets/passes on the orange digital readers to validate them before each travel. During their hour-long validity period, you can make as many transfers as possible between buses, trams, and metro stations. If you do abide by these rules, you risk being fined.
Visit the Marseille Tourist Office website for further information and directions about the city.
Also, remember to be extremely cautious when walking around trams and their tracks. Make sure only to cross busy intersections used by trams after looking both ways, and watch out for signals that a tram will soon be traveling.
By Taxi
You can use Uber to call a taxi, or they can walk to one of the 85 taxi stands located throughout Marseille.
By Ferry Boat
From the Quai du Port to the Place Aux Huiles on the opposite side of the Old Port, you can travel by Ferry Boat, which is quick, cheap, and fun. This is an excellent opportunity to better look at some of the more attractive yachts in the harbor. RTM, the regional transportation manager, runs it.
By Rent a Car
If you intend to concentrate most of your attention on sites in the city center, renting a car is typically unnecessary. Driving is the most convenient option if you want to take many day trips. If you decide to rent a car, we advise avoiding the center and thoroughly researching  French driving laws beforehand.
By Bike
The bicycle is an excellent means of transportation for short excursions in Marseille, whether you need to get to work, shop, go out, or board another vehicle (metro, bus, and tramway).
"Le Vélo" is a bike rental service where you can have a bike to ride.
By Electric Bike
This is also an easy method of riding to get around in no time and for smooth, effortless, and safe journeys." Dott" is an electric bike service.
On Foot 
This is the best way to get around Marseille to explore the city, as Marseille is a walkable city.
Marseille City-Pass offers unlimited trips on city public transportation lines, discounted entry to several museums and attractions, a ride on Le Petit Train (an old-fashioned tourist rail line), and other perks. You can choose between cards valid for 24, 48, or 72 hours (special rates for children). So, buying a Marseille City Pass is recommended to make your trip easy.
Final Thoughts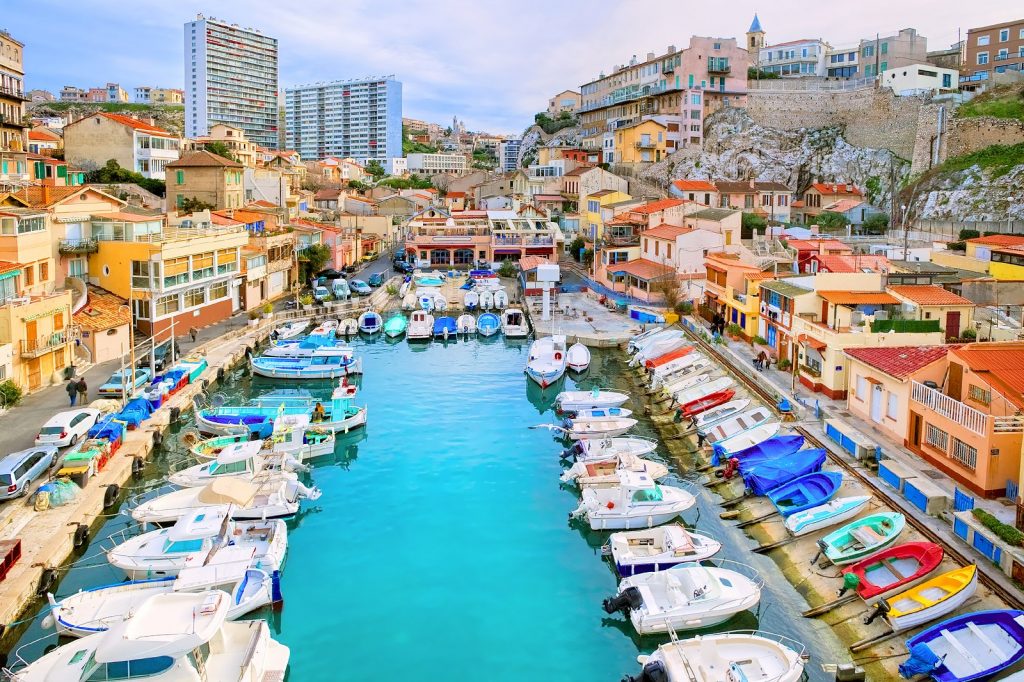 Marseille is as unique as it is beautiful, from its lovely Mediterranean beaches to its fascinating history, including the Romans, the Greeks, and a touch of Africa. You won't run out of things to do here, a city with fantastic museums, cutting-edge cultural venues, and delicious cuisine.
 FAQs
Marseille is famous for its Old Port, delightful cuisines, and fascinating buildings showing its history.
Is Marseilles worth visiting? 
A trip to Marseille is worthwhile to see the city and the neighboring Provence area, where there are various things to do and see.
Is Marseille tourist friendly?
Although Marseille is a charming and secure port city, not all city areas are hospitable. Avoid some areas, especially those in the north. Street crime is frequent, so secure your valuables and vital papers.
Is Marseille, France, cheap?
Although this city is not as pricey as Paris, it is undoubtedly not a cheap place to travel. The costs are comparable to those in Italy but greatly vary depending on the time of year and location.
Does Marseille have lovely beaches?
The French Riviera, which starts east of Marseille, is surrounded by most of its beaches. You can find Calanques, secluded coves, and pine-topped inlets with white pebbles. To the northwest of the port city are more dunes and urban beaches.
Do they speak English in Marseille?
Marseille is in France, so the local inhabitants speak French.
How many days do I need in Marseille?
At least two to three days for a well-rounded schedule will need for your trip to Marseille. So you may discover the city's renowned harbor, many neighborhoods, and the mouthwatering culinary scene.
Can you drink tap water in Marseille, France?
In Marseille, the water is safe to drink, but if you prefer, consume bottled water.
Do you need cash in Marseille?
Only the €uro is accepted as payment in France with few exceptions. Using an international credit or debit card is the simplest way to pay for purchases in France.
People also viewed: