Exploring the Best of Lyon: A Guide to France's Gastronomic Capital
Lyon is one of France's grandest and most interesting towns, nestled between the Burgundy wine region to the north and the French Alps to the east. Lyon is staunchly modern and boasts a long past, as seen by the stunning Roman ruins and Renaissance and medieval architecture. Its culinary scene is legendary, and the city is fascinating to learn about modern French culture because it has many universities, museums, marketplaces, operas, and movies.
HISTORY OF LYON
The long history of Lyon, from its proto-urban agglomeration in the Celtic era to its founding by the Romans with the capital of Trois Gaules in the first century BC, is vividly illustrated by its urban fabric and the many lovely historic buildings dating from all periods. Lyon has continued to play a major role in Europe's political, cultural, and economic development.
Most of the protected structures on this unique urban fabric, inscribed in the medieval precinct that lasted until the 19th century, constitute a significant portion of its growth. The architectural legacy of Lyon has substantial Gallo-Roman characteristics and spans all historical eras from the Middle Ages to the present. The major causes of the risks to the integrity include opening up and redevelopment since the 19th century, as well as changes made to structures (mostly rising), as a result of ongoing and active human habitation of this important metropolitan center.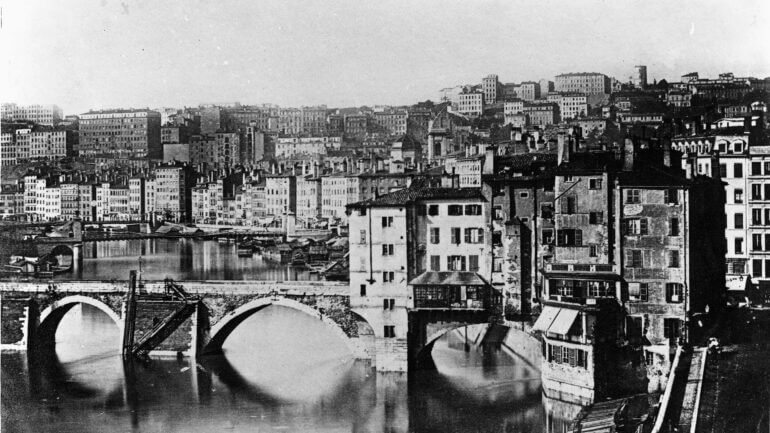 The longevity of three key elements that define Lyon's town planning and contribute to its high level of authenticity is confluence, the coherence of the urban model, and urbanity.
THE CITY
The city was founded at the intersection of the trade routes between the influences of northern and southern Europe, at a very distinct geographic and geomorphological location (the junction of two rivers and three hills).
In addition, Lyon exhibits a growth of its distinctive town planning through its urban expansion over more than two millennia: rather than reconstructing itself, the city gradually expanded eastward, preserving all of the town planning styles from the various periods by side. In addition, town planning techniques and architectural designs have evolved and changed over the years, continuing their unabated evolution. The city has always been distinguished by significant human occupation, which is still visible today, thanks to its distinctive town planning. The uses of the city (trade, craft, industry, teaching, religion, etc.) and the ways in which its powers (civil, religious, hospitable, merchant, bourgeois, canut, industrial) are expressed are all reflected in its typology and architecture.
WHERE IS LYON?
Lyon is near the Rhône and Saône rivers in the east of France. The city, near the German border, is also known as the "gateway to the Alps" because of its proximity to the well-known European mountain range.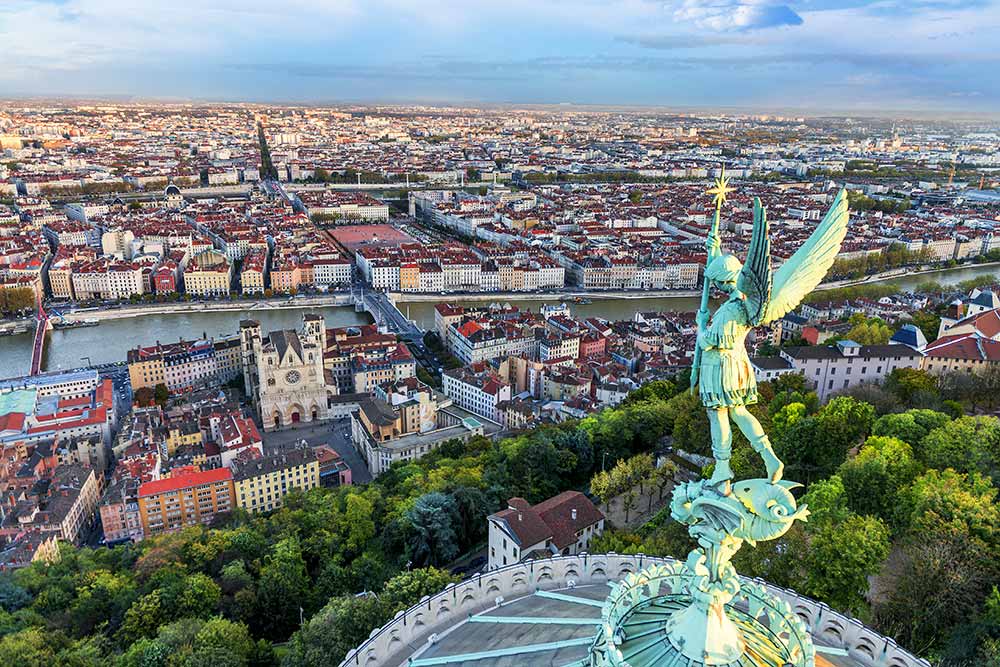 Lyon, built across two pieces of the mainland and the Presqu'Île, which serves as the city center, is built at the meeting point of the Rivers Saône and Rhône.
WHAT IS LYON KNOWN FOR?
Due to its advantageous location halfway between Provence and Burgundy, Lyon is not only one of the largest towns in France (third largest after Paris and Marseille) and is widely known for its thriving culinary scene. Lyon's most well-known culinary experience is eating in a classic "Bouchon."
There is no doubt that Lyon is far less expensive than Paris, although not being the cheapest French destination by any means. The gourmet city is less expensive than the French capital partly because of reduced lodging expenses. This also implies that hotel, restaurant, and bar costs are typically lower. Lyon is undoubtedly one of the greatest cities to go to alone in France if you're seeking one of the best solo female travel destinations in Europe. You'll quickly fall in love with this Eastern French city because of its outstanding food scene, breathtaking countryside, and convenient transportation connections to the rest of France (and beyond).
ARRIVING IN LYON
The fourth largest in France, this facility sees up to 9 million visitors annually. It serves most major European cities, as well as flights to North Africa, Canada, the Caribbean, Senegal, and the Middle East. It is about 25 kilometers from Lyon. Most major European airlines have operations here.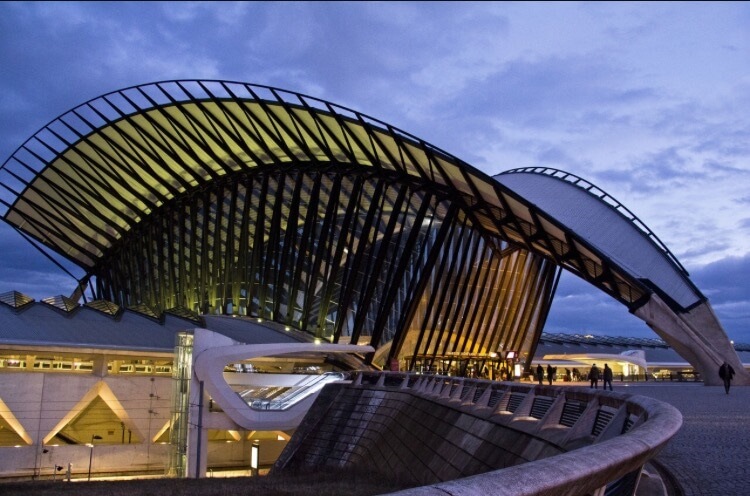 This is the biggest station outside Paris in France, handling 26 million passengers annually. The enormous connections it provides from within France and Europe contribute to its appeal. When it was opened in 1983, it only offered French connections. It didn't start offering services to Germany until 2011. There are already connections to Spain and Italy as well.
Although it is technically a part of the train station, this facility travels to numerous local, interstate, and foreign locations. The most direct flights from here go to destinations in Italy and Spain, but Geneva, Karlsruhe, and Munich are also reachable. Here, both Eurolines and iDBUS are active.
HOW TO GET AROUND IN LYON
PUBLIC TRANSPORT
Every 300 meters or so, there is a subway, bus, or tram station thanks to an effective and dependable public transportation system. Tickets are valid across the city because there are no zones.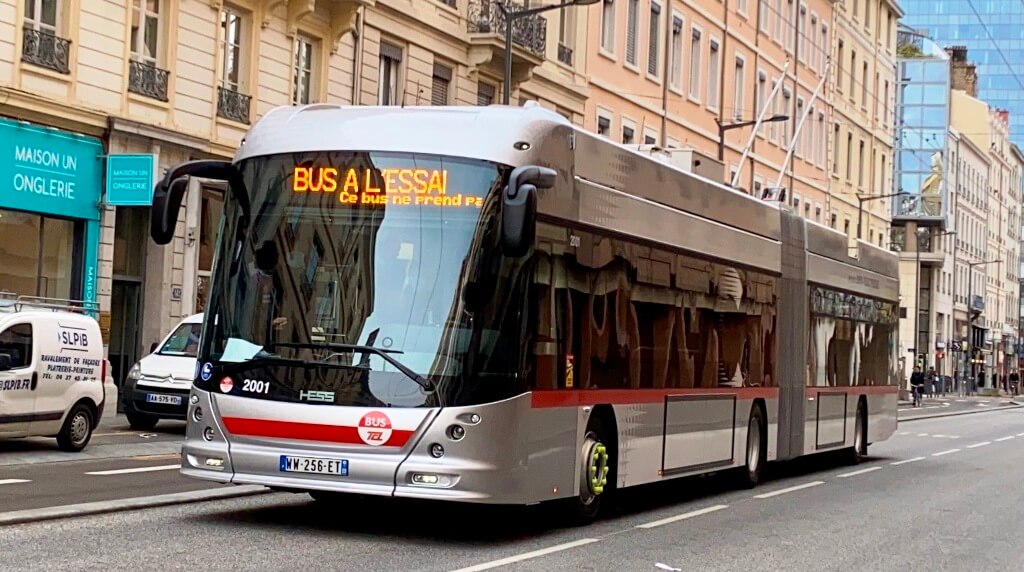 Public Transport Provider:
Cost of a Ticket: 1-hour access to the transport system will cost around 1.80 Euro, or 2 hours is approximately 3 Euro. A day ticket is around 6 Euros, or 10 separate journey tickets will cost approximately 16 Euros. You can also buy a week's ticket for just under 20 euros. An evening ticket, valid from 7:00 p.m. to 1:00 a.m. will cost 3 Euros.
Discounted Ticket Types: A monthly student ticket is just under 30 Euro, or just over 30 Euro for those about 65 years of age.
Availability of Public Transport at Night: From 1:00 a.m. to 4:00 a.m. night buses "Pleine lune" is in service.
CYCLING IN LYON
Cycling is widespread in Lyon, and many inhabitants and tourists use the bike rental service. One of Europe's top bike rental services, Vélo'V, the municipal supplier, has been in business since 2005. Alternatives include independent hire firms, which range in price from 15 to 30 euros per day. Many bike lanes here are shared with bus lanes, so novice city bikers should be aware of this.
Official Municipal Bike Provider:
Rental Costs: A ticket will need to be purchased to access the bikes, starting at 1.50 euros per day. 7 days of access will cost around 5 Euro, whilst a year is priced at around 25 Euro (15 for those under 25 years of age). Once a ticket has been purchased the first 30 minutes of riding is free and then charged 1 Euro for every additional 30 minutes.
TAXIS IN LYON
Taxis are easily accessible in all of the typical locations, including bus and train stations, airports, and more populated portions of the city center. With the help of the practical app Cab Lyon, you may reserve a taxi or store the following contacts on your phone:  Taxi Lyon (+04 72108686), Taxi Lyonnais (+04 7826 8181), or Allo Taxi (+04 7828 2323).
Base Minimum Fare: This is charged at just under 7 euros.
Cost: Around 1 kilometer per hour.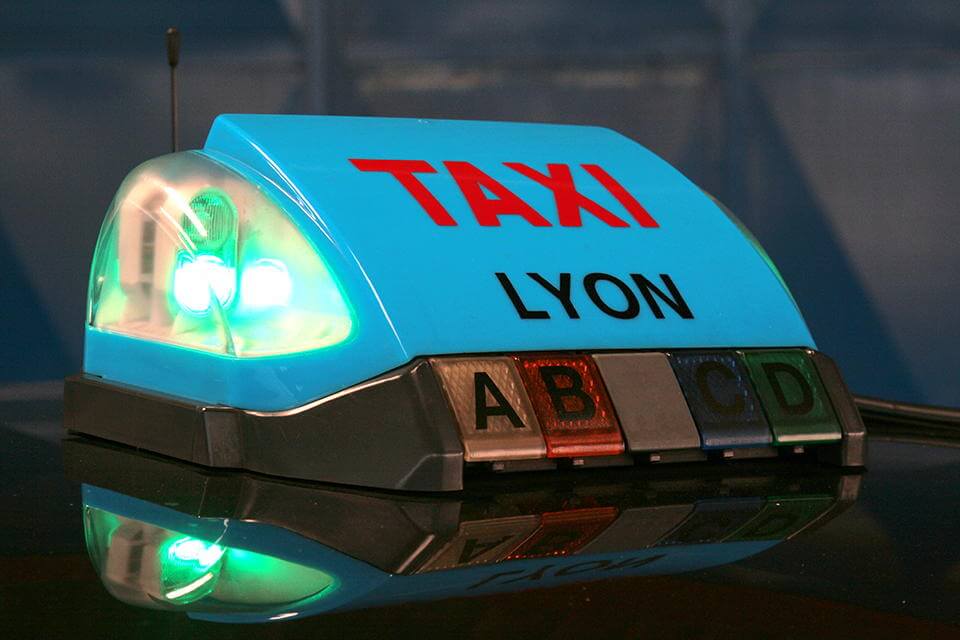 DRIVING IN LYON
Although Lyon's public transportation system is effective and well-connected, many locals and tourists still drive throughout the city. Driving should be avoided during rush hour hours despite this. In Lyon, some free parking is accessible, although most of it is not. The hourly parking fee typically ranges from 50 cents to 1 Euro.
WALKING AROUND LYON
The walkways in Lyon are relatively broad when compared to most French cities. There are also a lot of pedestrianized areas. Because of these two things, Lyon is a fantastic city to tour on foot.
Due to the proximity of all the major attractions, Lyon's city center is great for strolling. Start your walking tour of Lyon by positioning yourself at Perrache Railway Station. The Place Bellecour is located along the pedestrian street. The final remaining portion of the hospital where the homeless might formerly find shelter is the la Tour de l'Horloge, a huge clock
tower. The Place Bellecour is the biggest European pedestrian square and a UNESCO World Heritage Site. Stop at one of the many cafes encircling the area for a coffee and croissant. The Bartholdi fountain is close, in front of the Place des Terreaux. Built-in 1892, the fountain is a well-liked gathering spot for Lyon residents. Now use the bridge de la Feuillée to cross the Saône River. You are currently in Lyon's historic district. Next, go to the Basilique Notre Dame de Fourvière, the city's emblem, by funicular or climbing the hill. This majestic church is open for self-guided tours as well as guided tours.
BEST TIME TO VISIT LYON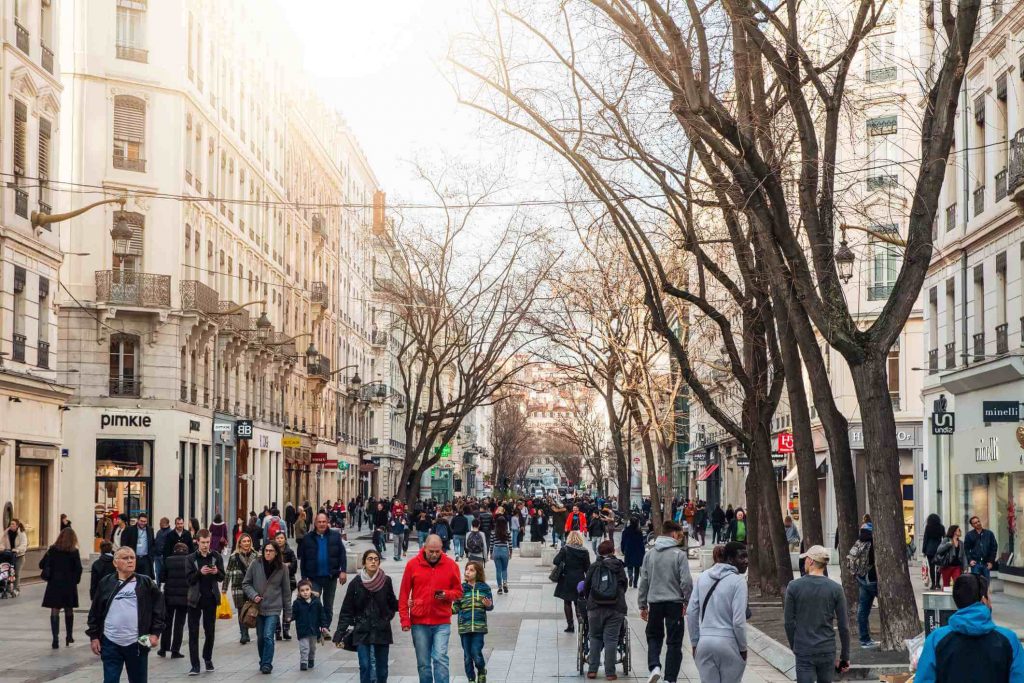 Summer is the peak season in France, and it is extremely crowded. Prices rise during this period, but the overall ambiance and weather are excellent, so it is worthwhile to visit during peak season. Temperatures range from 16 to 24 degrees Celsius (61 to 75 degrees Fahrenheit).
Spring and autumn are the shoulder seasons (April-May and September-October, respectively). It's still warm, but there aren't as many people, and the prices are lower.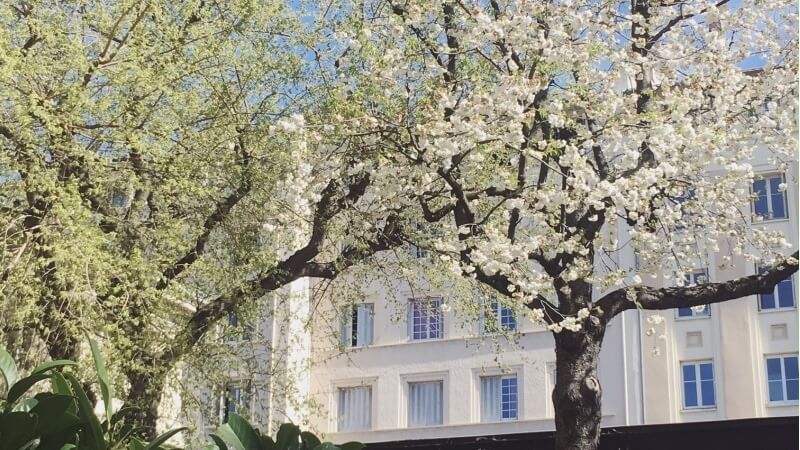 The winter season lasts from November through February. Even in the south, it becomes cold. The average winter temperature ranges from 0 to 8 degrees Celsius (32 to 46 degrees Fahrenheit). The Christmas season, on the other hand, is amazing – Christmas markets and festivities are abounding!
BEST THINGS TO DO IN LYON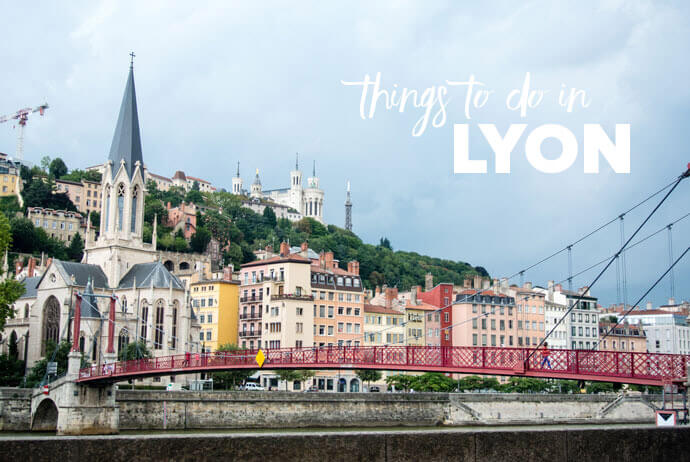 EAT LOCAL LYONNAISE FOOD
Visit a 'Bouchon' for an authentic taste of classic French cuisine. These traditional Lyon gastronomic places are mostly concentrated in the city's Vieux Lyon neighborhood. However, don't expect a gourmet dining experience at a Bouchon.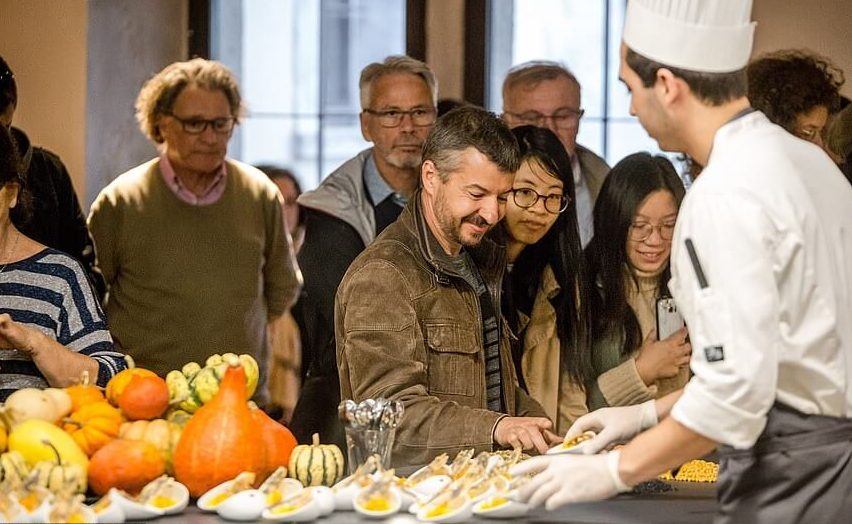 Instead, you'll quickly notice a concentration on great food, a welcoming atmosphere, and a historical vibe. After all, Lyon's bouchons rose to prominence in the 17th and 18th centuries, when they began as tiny inns catering to silk merchants passing through the city.
MARVEL AT STREET ART, FRESCOES, AND MURALS
If you're looking for the fresco capital of France, go no further than Lyon. There are many amazing murals to be found across the city, ranging from the smallest piece of street art to a larger peek of a trompe l'oeil that spans the length of an apartment tower.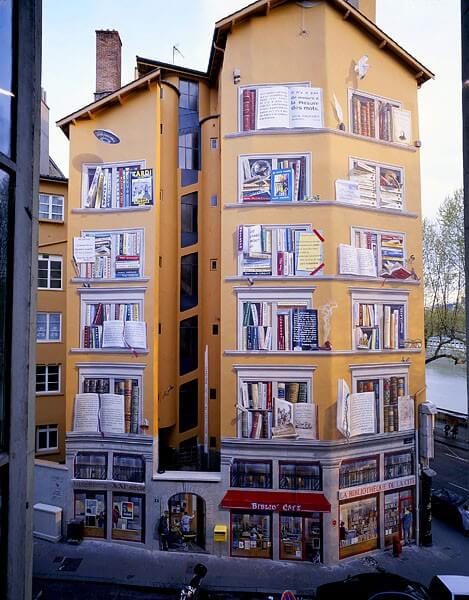 The citywide art craze was sparked by one original project: Fresque des Lyonnais. This 800-metre squared mural, located in the La Croix-Rousse neighborhood, represents 30 well-known persons from the city and was initially created in the 1990s.
One of the nicest things to do in Lyon is to take in all the amazing murals that dot the city. The greatest neighborhood in Lyon to observe murals is La-Croix, where the most well-known painting is La Fresque des Canuts, which depicts scenes from Lyon's silk-weaving industry.
DISCOVER ROMAN RUINS
You may expect to see remnants of Lyon's old past practically wherever you go in Vieux Lyon today. Colonia Copia Claudia Augusta Lugdunum, or simply Lugdunum, was founded on the Fourvière hill in 43 CE.
These are especially common on the Fourvière Hill, where you may discover the ruins of multiple Roman theaters and historic Roman baths tucked away behind a contemporary apartment building.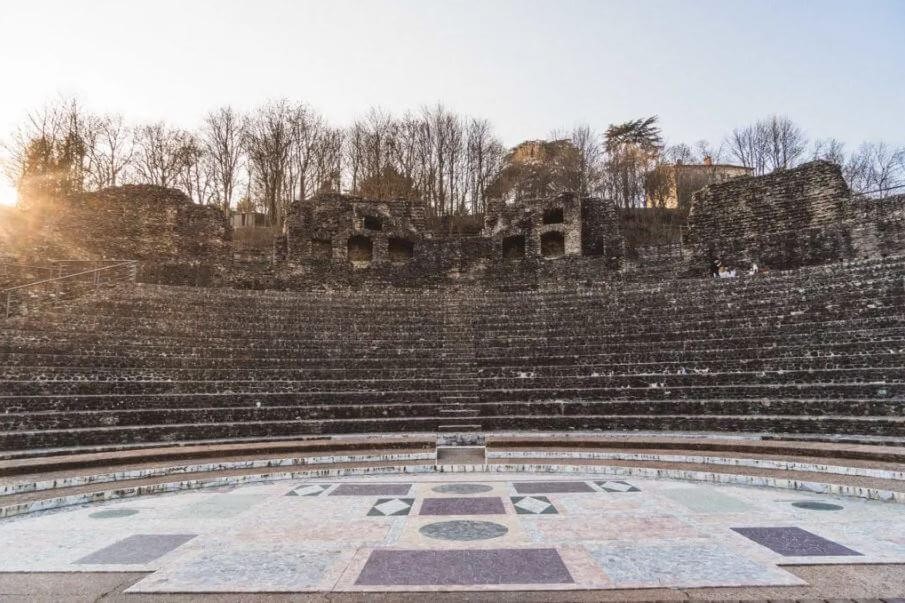 The Ancient Theatre of Fourvière, which is open to the public and officially recognized as a UNESCO World Heritage Site because of its historical significance, is undoubtedly the best Roman ruin in Lyon.
GET LOST IN THE OLD TOWN
Lyon is a city where old and contemporary coexist thanks to its architectural styles and size diversity. However, Vieux Lyon is unquestionably the place to go if you're searching for a lovely old town where almost every street is cobbled and where each street corner is prettier than the last.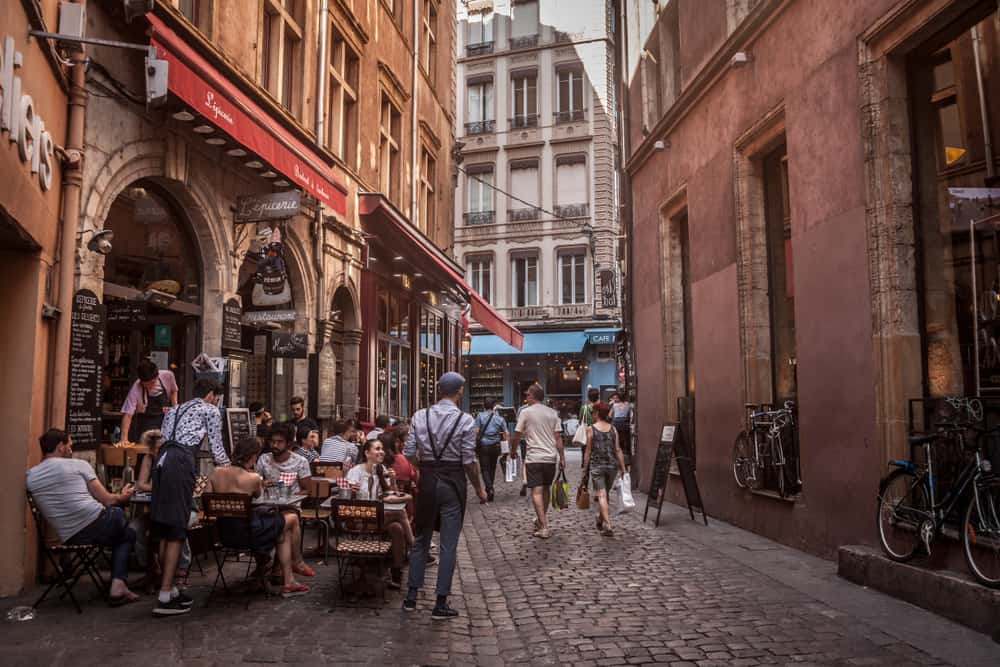 Old Lyon, located at the foot of the Fourvière hill and topped by a glittering basilica, is distinguished by its Renaissance mansions and traboules (covered passageways). In addition, the region contains one of France's biggest historic towns. Elise Saint-Paul and Les Musées Gadagne should not be missed while you are in the neighborhood.
Even though it's a big city, the ancient city center is nevertheless charming and best explored on foot. Lyon is home to many examples of Paris-inspired 19th-century architecture in addition to medieval cathedrals and cobblestone streets.
DISCOVER THE BEST VIEWS IN LYON
To sum up my stay in Lyon in one word, I would choose the term "stairs." The metropolis is spread across various levels, often revealing stunning views and needing quite a bit of energy along the way!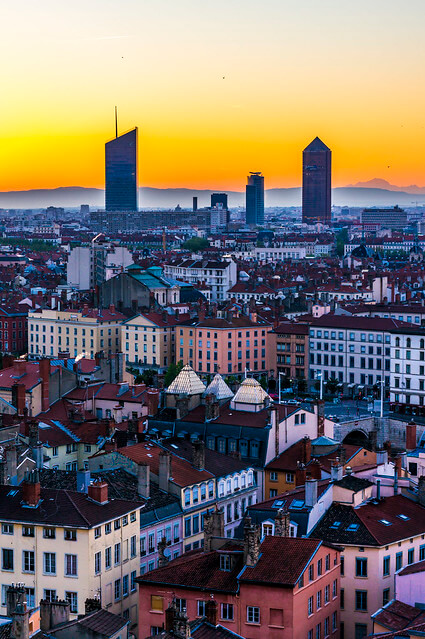 During the summer, Lyon's waterways offer a variety of lovely riverbank cafés (visit Buvette Saint Antoine for one of the greatest city views) and numerous quayside strolling opportunities.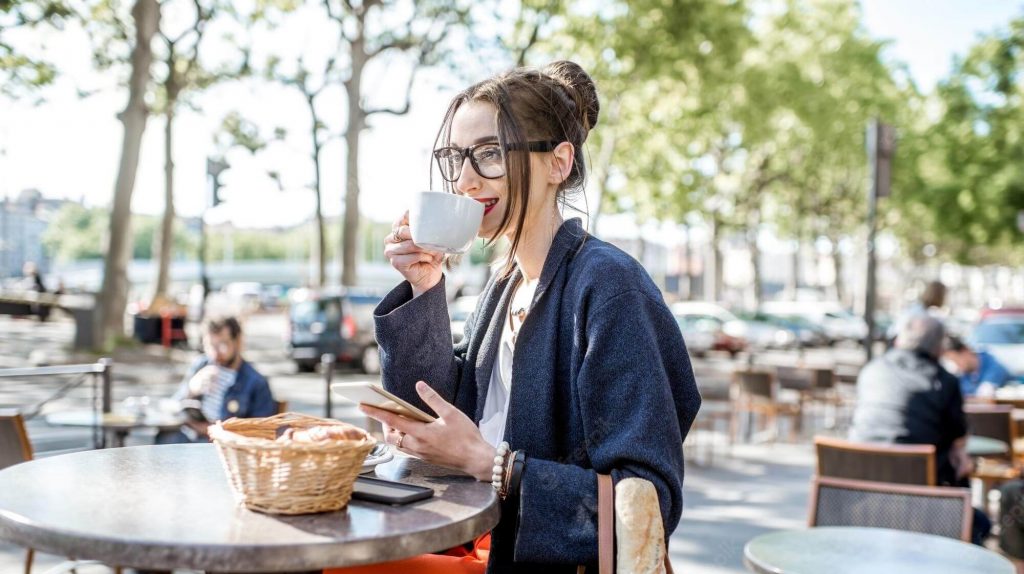 DISCOVER THE HIDDEN GEMS OF LYON
The French cuisine center has no shortage of hidden jewels, from obscure museums to secret passages to gorgeous European booksellers. Despite the fact that the city's must-see sights include Parc de la Tête d'Or and Notre Dame de Fourviere, there are still many interesting areas to discover.
Uncertain about where to begin? The rainbow staircase in La Croix Rousse neighborhood, the Le Bal des Ardents bookshop, and the city's many traboules—hidden passages previously frequented by silk merchants—are some of my favorite out-of-the-way spots.
DRINK A COFFEE
Lyon has developed into a hotspot of amazing small coffee shops and cafés over the past few years. Leave Paris out. Many great cafés have popped up throughout Lyon due to the city's burgeoning coffee culture over the past few years.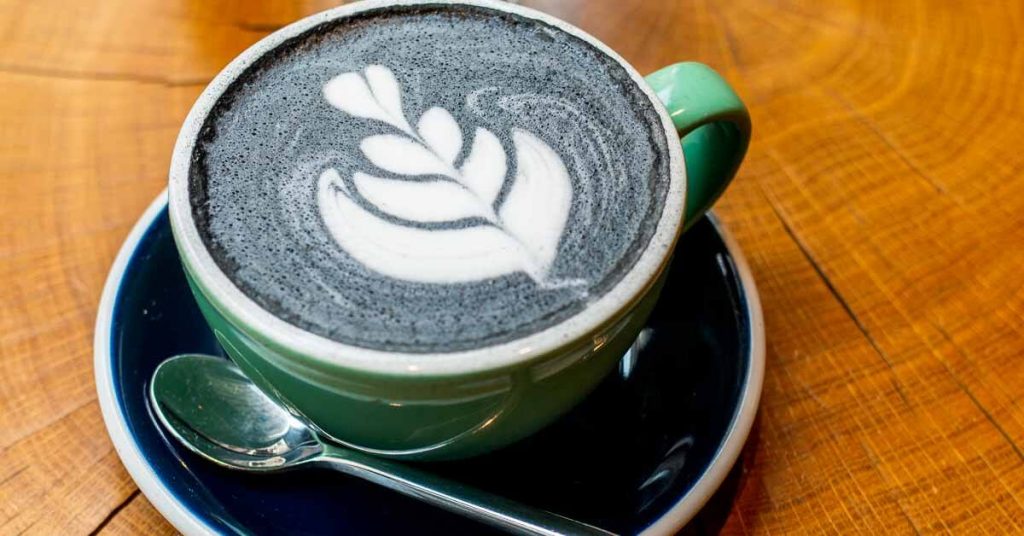 There are plenty of amazing caffeine (and other warm beverage) experiences, whether you're looking for specialty coffees or chai teas.
VISIT THE LYON CHRISTMAS MARKET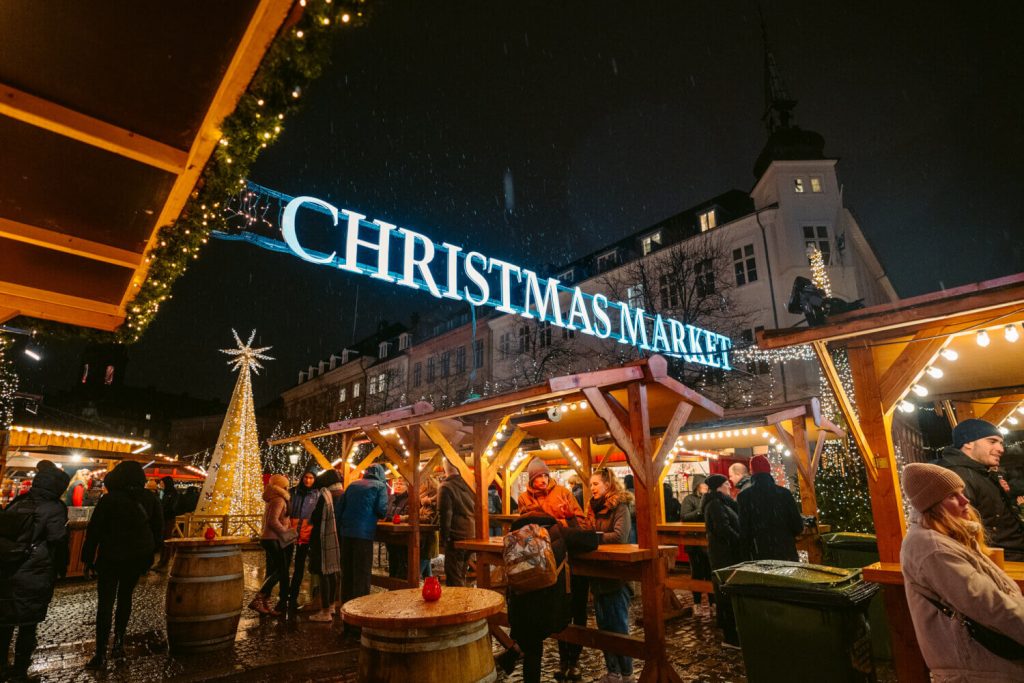 If you're in Lyon in December, you should definitely check out the Lyon Christmas Market, also known as the Marché de Nol Lyon. Every year, the market is held in Place Carnot from the 24th of November until the 24th of December.
TAKE A DAY TRIP FROM LYON
Many day trips may be taken from Lyon because it is close to Provence, the Swiss border, and is the starting point for trips to Burgundy. And while there are undoubtedly many opportunities for oenophile experiences, there are other places that history and environment enthusiasts must visit.
Lyon is a sizable city with excellent transportation options, making it a fantastic starting point for exploring the surrounding area. The lovely city of Vienne, renowned for its Roman ruins, is unquestionably one of the greatest day trips from Lyon. A day's journey from Lyon to Perouges is necessary if you want to get a flavor of medieval France.
Because of Lyon's position as the entrance to the Burgundy region (Bourgogne in French), known for its prolific red wine production, day visits to Burgundy destinations like Beaune and Mâcon are simple and take just a few hours by rail.
ADMIRE THE MAGNIFICENT FOURVIÈRE BASILICA
The Fourvière Basilica is visible from practically everywhere in the city. And while it appears magnificent from any angle, it is best appreciated up close.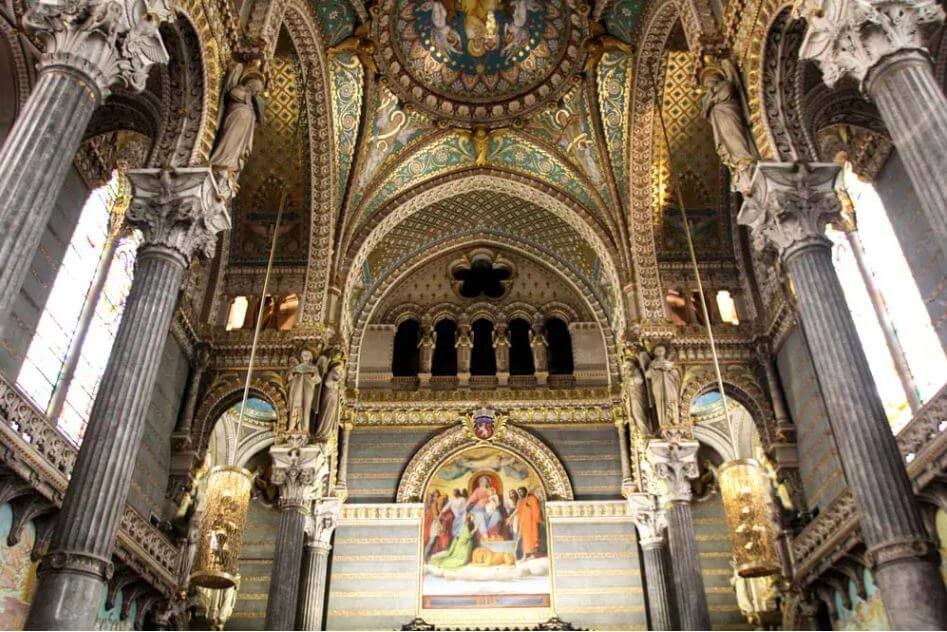 Located in the city's historical district. It is one of the numerous churches erected on French hills in the late 19th century. The basilica is shockingly big, measuring 282 feet long and 115 feet wide, and it has four towers, each of which is 157 feet tall.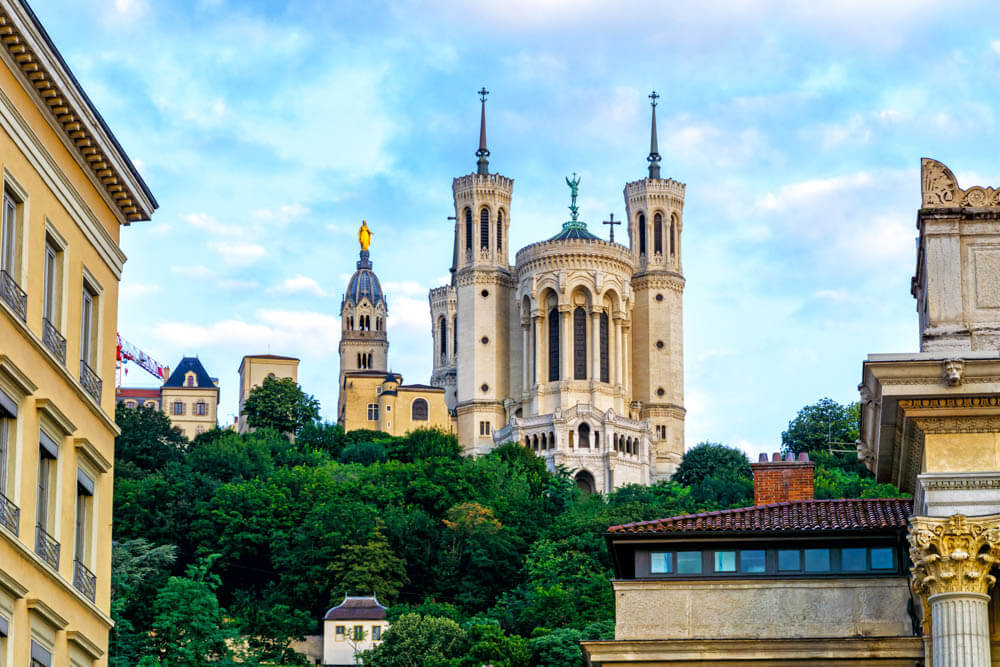 The basilica is one of many churches built on French hills in the late 19th century. It's situated in the city's historical center. The basilica is astonishingly large, 282 feet long by 115 feet wide, and has four 157-foot-tall towers.
Although you can climb up the hill to the basilica, it is a difficult walk! Take the funicular to the top if you don't want to be exhausted for the rest of the day. It simply takes a few minutes to get there, and the funicular service runs many times each hour.
FEEL THE BUZZ AT PRESQU'ÎLE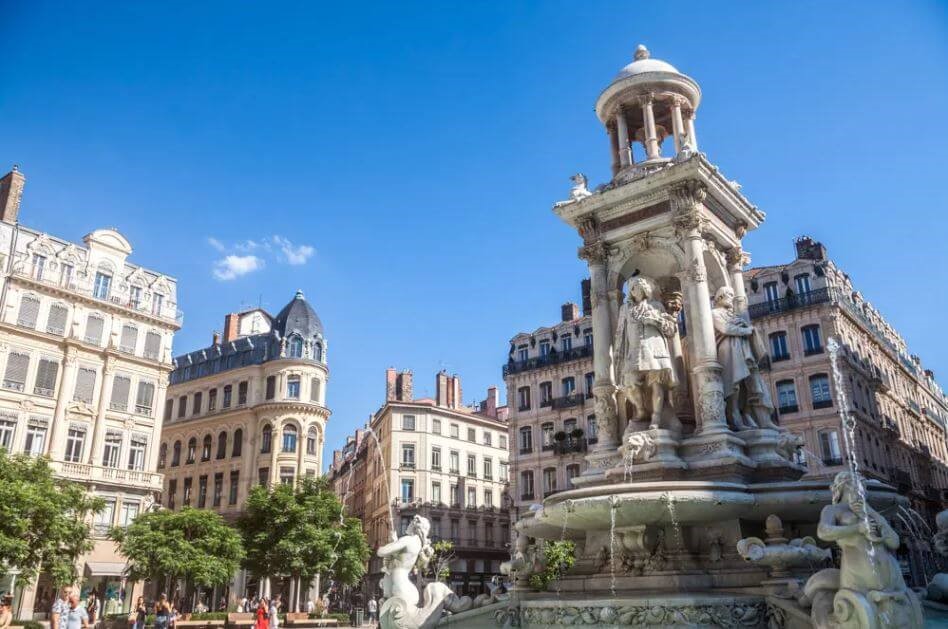 One of the nicest things to do in Lyon in the evening is to go to Presqu'île. This area of the city is situated on a small peninsula between the Rhône and the Saône rivers. It was artificially formed in the 18th century and is now one of Lyon's hippest and trendiest neighborhoods!
Presqu'île comes alive as soon as the sun goes dark. Whatever your interests, you may have hours of fun in the expansive plazas, stylish shops, delectable restaurants, vibrant cafes, classy bars, and energetic nightclubs. You can also check out Lyon's opera house, which is situated in this area if you want something more upscale.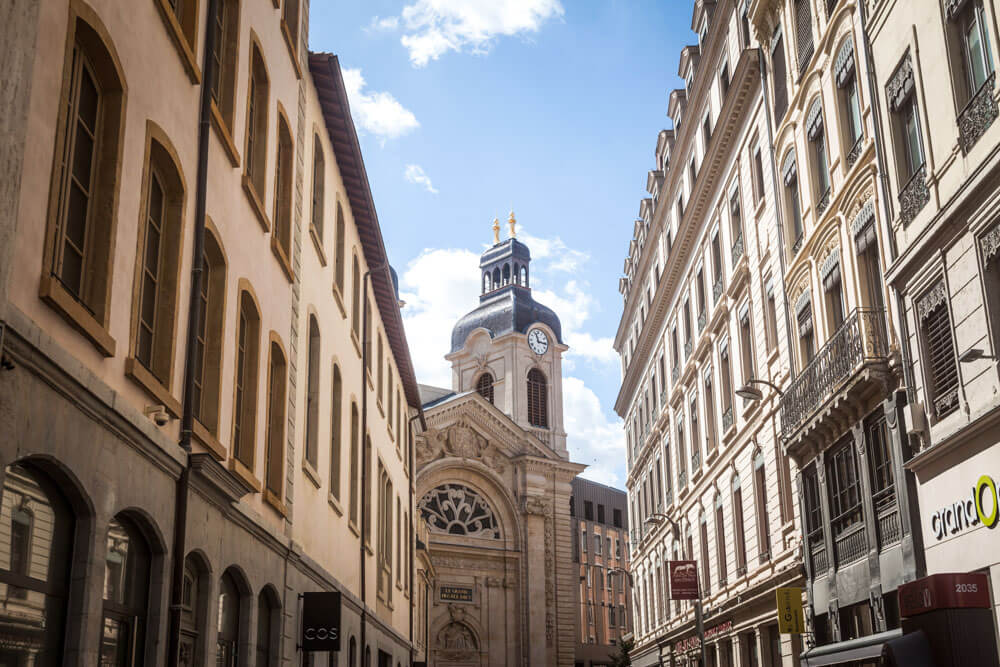 You may explore the quiet streets and take in the gorgeous architecture if you go during the day. Rue de la République is worth visiting while you're there. There are several multinational retailers with well-known names on this pedestrianized boulevard, and the costs are rather affordable.
CHECK OUT THE AMPÈRE MUSEUM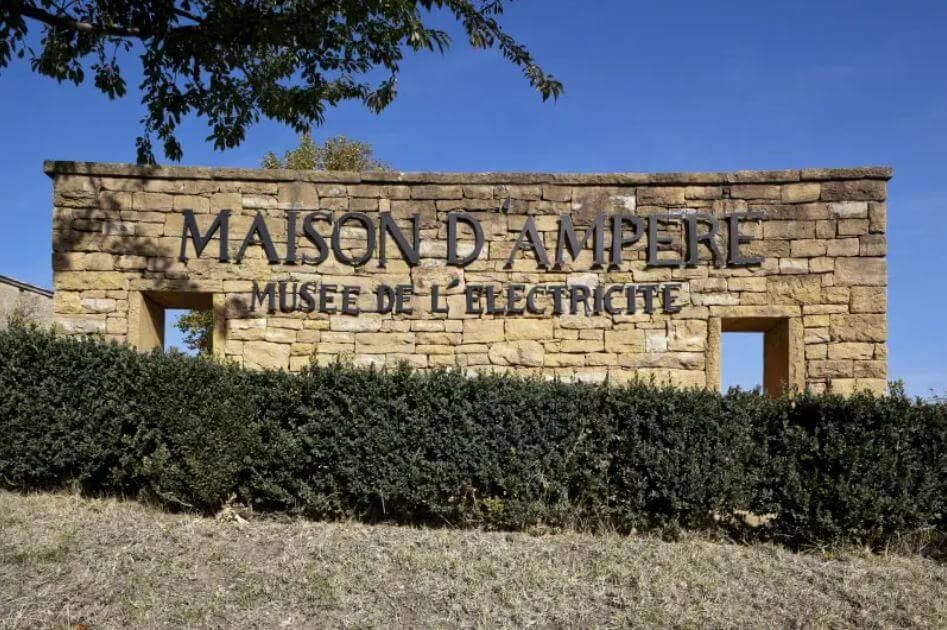 Spending time at the Ampère Museum is one of the best things to do in Lyon if the weather turns bad. The amp, the current unit used to measure electric current, was invented by Andre-Marie Ampere, the former owner of the building now housing the energy museum.
There are 11 rooms in the museum, and each one is filled to the brim with interesting facts, old papers, and amazing things. You can witness vintage telephone networks, electrostatic devices, and early applications of photovoltaic technology.
The museum features the discoveries of Faraday, Oersted, and Volta and a sizable number of exhibits devoted to his discoveries. It's unlike any other museum we've ever been to and offers a fascinating look into how innovations from hundreds of years ago influenced the development of the modern-day comfortable, high-tech lifestyles we take for granted.
Typically, the museum is only open on the weekends. However, the schedule varies depending on the time of year. Check the website beforehand to ensure it will be open when you arrive!
TAKE A ROMANTIC EVENING CRUISE
Take a leisurely boat ride along the Saône and Rhône rivers for a special evening for two. Numerous different boat tours are offered. But for a whole experience, we suggest the Restaurant Boat Hermès.
The opulent ship sets sail at dusk as the city fills with sparkling lights. You can take in both the stunning architecture of Vieux Lyon and the decorative statues that flank the river.
The fact that the trip includes dinner is its best feature. There are various different sets of meals available; we choose the Gourmand Menu and advise you to do the same, and if you'd like, you can add a drinks package.
Request a table by a window for the greatest experience. Although it costs a bit more, it is unquestionably worthwhile! You'll be happy to know that Restaurant Boat Hermès also offers midday sailings if your schedule prevents you from taking an evening excursion.
LYON STADIUM
Olympique Lyonnais's new home is Groupama Stadium, usually referred to as Parc Olympique Lyonnais, Parc OL, or Grand Stade OL. It served as Lyon's home field in place of Stade de Gerland.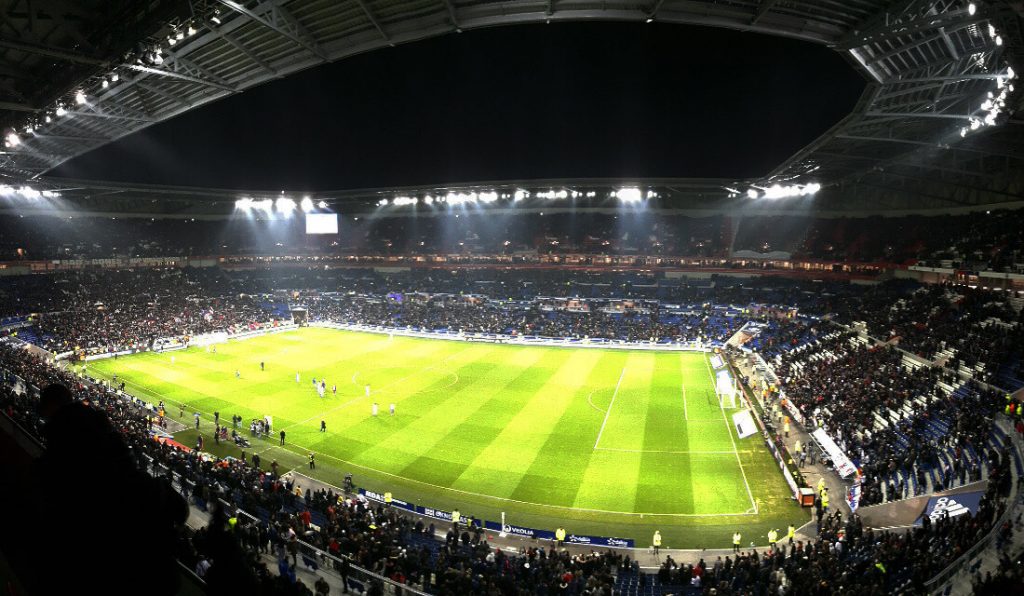 About 10 kilometers east of the city's center, in the Décines neighborhood of Lyon, is where you'll find Groupama Stadium.
Lyon provides narrated stadium tours that take visitors into the players' tunnel, the dugouts, the press room, and the hospitality areas of Groupama Stadium. The 75-minute tours last. The club also offers a 45-minute "mini" option with limited access.
There are several daily tour periods 5–10 days a month. For the most recent schedule and reservations, check online. The cost of the little tour is €9.00, while the normal tour is €19.00.
BEST FOODS TO TRY IN LYON
Some of the top chefs and restaurants in the world can be found in Lyon, which is often regarded as France's gastronomic capital. However, trying some of the city's best traditional foods and specialties is always in order, and it doesn't have to be pricey either, even if (like most of us) you're not on a Michelin-star restaurant budget. Here are the top ten typical meals in Lyon, along with some recommendations for where to eat them. They range from seafood to cheeses, pastries, and desserts.
CERVELLE DE CANUT CHEESE
The name of this meal may cause those with only rudimentary high school or college French to raise an eyebrow because it may give the impression that "brains" are involved. Your French lessons paid out; the dish's name, which refers to the canuts who produced and sold silks in Lyon during the 19th century, literally translates as "silk worker's brains."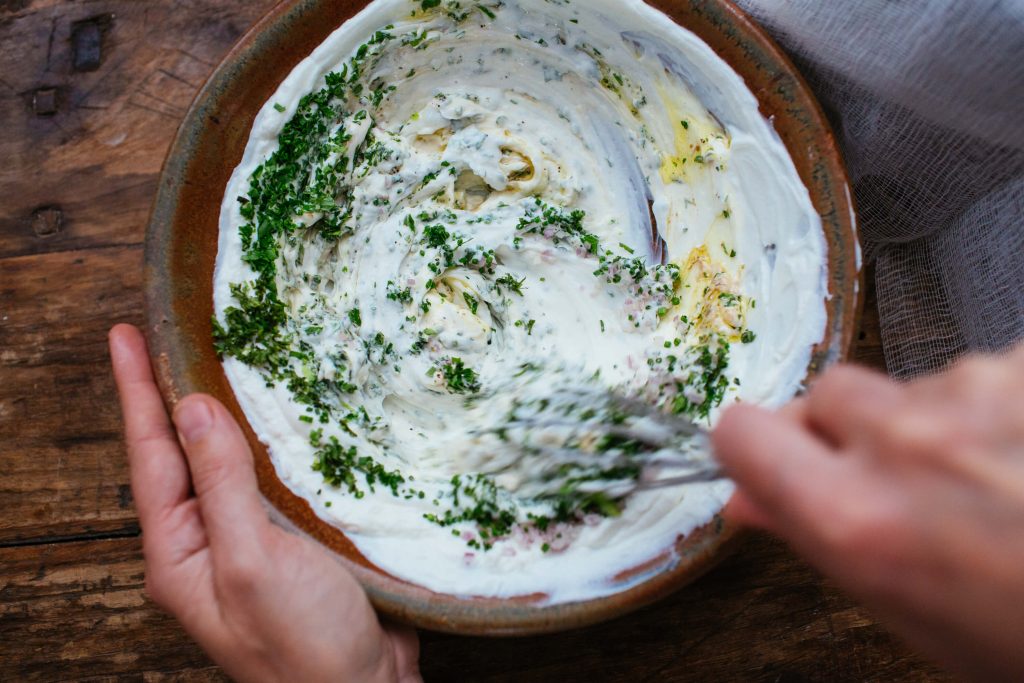 However, there's no need to fear because cervelle de canut is a soft curd cheese usually eaten as a spread or dip with a crusty baguette. The fragrant dip, a native of Lyon, is made with shallots, chives, parsley (and/or other herbs), olive oil, salt, pepper, and a tiny bit of lemon juice or vinegar. Fromage blanc, a light cheese akin to sour cream.
QUENELLES DE BROCHET (PIKE DUMPLINGS)
This iconic Lyonnais meal is straightforward but challenging to execute flawlessly. To make dumplings (also known as quenelles), delicate pike fish filets are mixed with flour, eggs, milk, cream, butter, and seasonings. The quenelles are then poached and served with a rich sauce, generally "sauce Nantua," made of béchamel flavored with crayfish butter.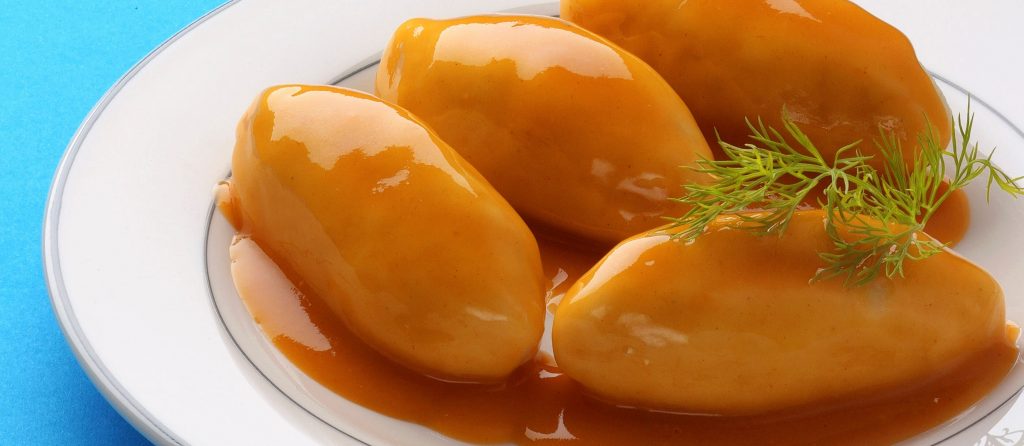 If fish isn't your thing, quenelles come in various flavors, such as nature (plain), quenelles de veau (veal dumplings), and chicken.
Where to taste: The city's namesake meal can be found at any conventional Lyon Bouchon, but they're renowned to be extremely delectable at Le Bouchon des Cordeliers.
PINK PRALINE TART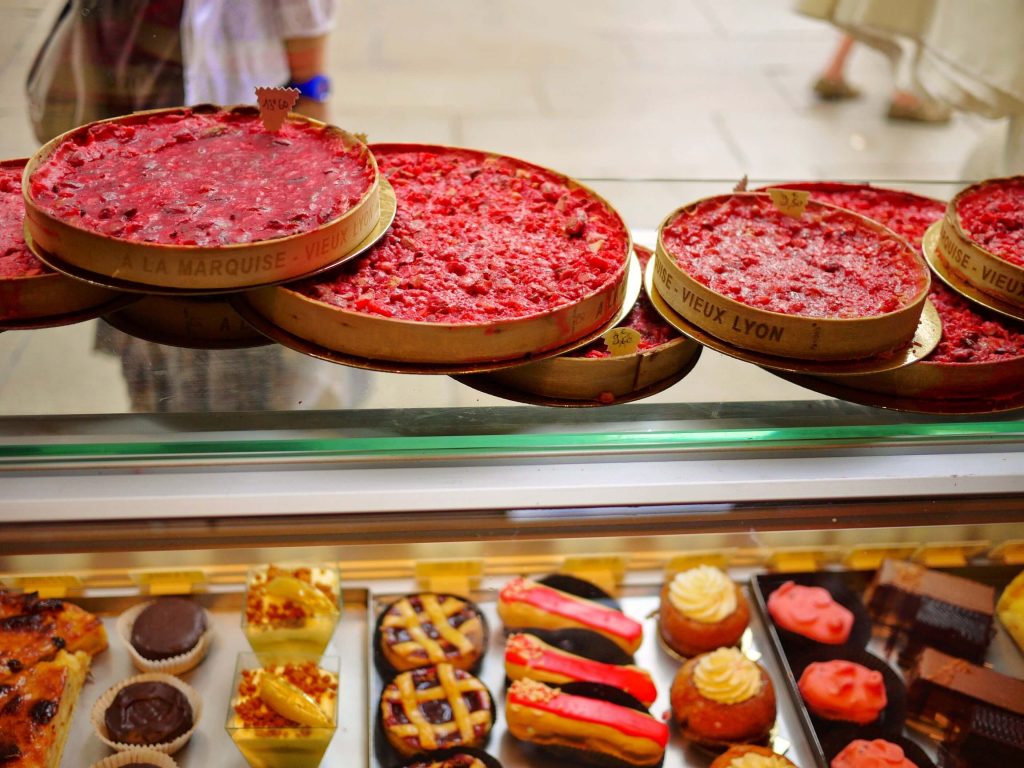 The pink praline tart, a specialty that is as cheery and jovial as it is delicious, is one dessert that you should not miss while visiting Lyon. This straightforward dessert will appeal to anyone who like the nutty, crunchy satisfaction of praline candy. Beginning with pink pralines—almonds or hazelnuts coated in sugar and dyed pink to mimic raspberries—a Lyon specialty in and of themselves. These are gently cooked in heavy cream before being piled on top of a decadent, almond-infused butter crust. Sometimes crème anglaise or cream is served with it.
Where to taste: Most bakeries in Lyon will have their own versions of this local treat.
LYONNAIS SAUSAGES
Considering Lyon's long history with sausages, carnivores among you should have no trouble finding a variety of mouthwatering sausages to sample. The cured pig sausage or salami known as Rosette de Lyon is particularly well-liked and easily accessible in Boucheries (butcher stores) across the city. It is often flavored with garlic, wine, sea salt, and occasionally other herbs. Crushed black pepper is frequently used to coat the outside.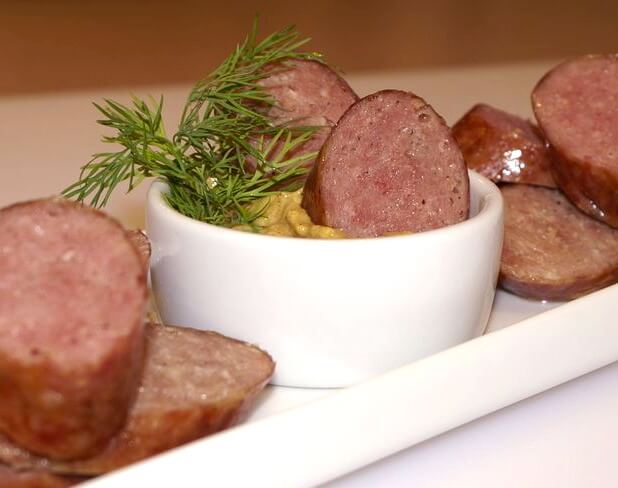 Rosette is frequently served on charcuterie plates with local cheeses, sliced thickly, and paired with a robust glass of red wine. There are also popular beef-based variations for people who don't eat pork.
Where to taste: Try the Halles Paul Bocuse market to sample some excellent Lyonnais sausages, including rosette.
SAINT-MARCELLIN CHEESE
This creamy, tasty cheese is a local favorite and is consumed in both formal and informal situations. It hails from the adjacent town of Saint-Marcellin. The semi-soft cheese is often shaped into rounds and made from raw cow's milk that has been gently salted. It has a golden exterior and a creamy, semi-liquid core.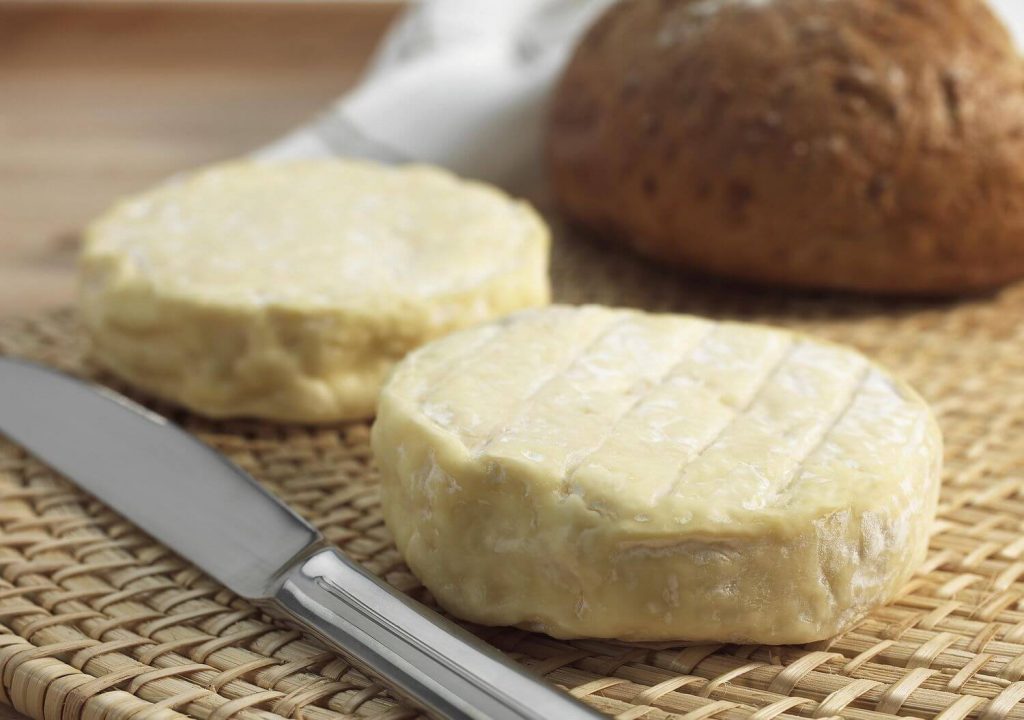 Buy the cheese at one of the three affinage phases, or ripening stages, depending on your preferences: sec (dry, the youngest and firmest stage), crémeux, and bleu (at this stage the cheese has a runnier center and a slightly blue tinge to the crust).
Try the Arômes de Lyon (flavors of Lyon), Saint-Marcellin cheese that has been aged in white wine. Additionally, brandy may be used to heal it.
Where to taste: Fromageries (cheese shops) around the city carry good versions of this regional cheese. The Halles de Lyon Paul Bocuse market is always a good option.
PÂTÉ EN CROUTE
The pâté-en-croute, or crusted paté, will satisfy your craving for pastries and charcuterie. This ancient cuisine, which dates to the Middle Ages, was formerly regarded as boring and out-of-date, but in recent years it has acquired appeal. Chefs from all over the world compete in Lyon in an annual contest to produce inventive iterations of the dish.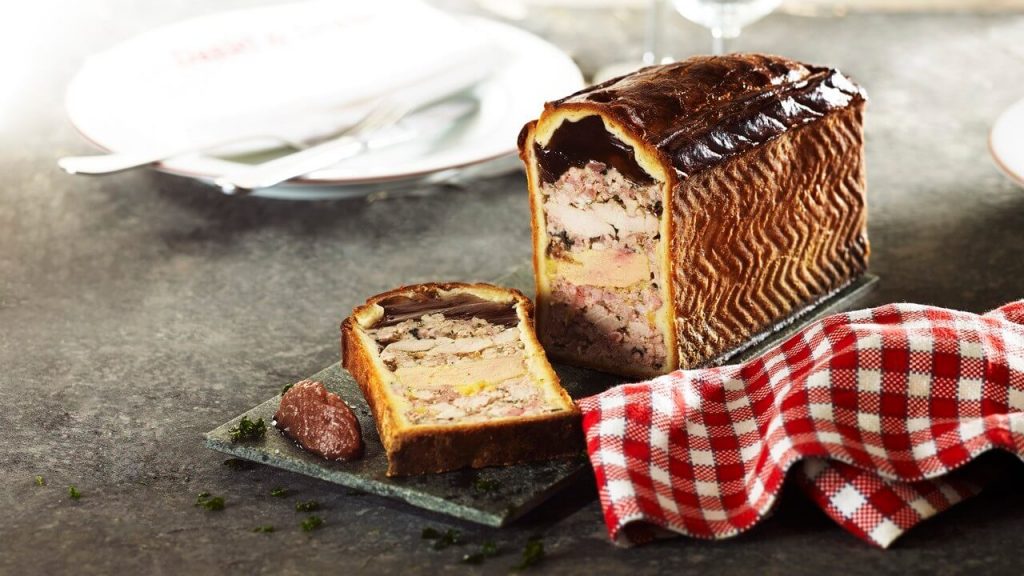 Pork is combined with duck foie gras, veal, egg, parsley, garlic, salt, and pepper to make the classic Lyonnais pâté-en-croute. Slivers of pistachio are also occasionally included. A buttery shortcrust is then used to encase the pâte carefully. Typically, as a starter, the dish is frequently served with salad.
The pastry was rarely consumed throughout the Middle Ages; instead, it served to preserve the meat. Of course, that's not the case anymore; the best dishes in this category have excellent, properly baked crusts.
Where to taste: The renowned Lyonnais Bouchon Daniel & Denisereputedly has some of the best pâté-en-croute in town. There are several locations in Lyon.
COUSSIN DE LYON (CHOCOLATE)
For those with a sweet tooth, here is another Lyonnais pleasure you shouldn't miss. Lyon cushions, also known as Coussins de Lyon, are tiny, light-green marzipan candies filled with delicately flavored chocolate ganache.
The coussins, which were invented in 1897 by Lyonnais pastry and sweets expert Voisin, are a reference to the silk cushions used in Catholic celebrations honoring the Virgin Mary in the 17th century. The candies can be purchased separately or in tiny bags, but they are frequently packaged in velvet boxes that resemble couches.
Where to taste: Specialty sweet and chocolate shops around Lyon sell coussins, but head straight to the source and try them at Voisin.
LYONNAISE SALAD
Endives and/or other strongly flavored greens, smoked lardons (French-style bacon bits), a poached or soft-boiled egg, and bread croutons make up salade lyonnaise. Although the straightforward meal is a common main or side at bistro restaurants all year round, it can be a particularly filling choice in the winter when you're not quite hungry enough for some of the city's heavier dishes. Many eateries add seasonal vegetables, red onion, herbs, or cheese to their salads to change it up. Typically, a tart Dijon-mustard vinaigrette is served with it.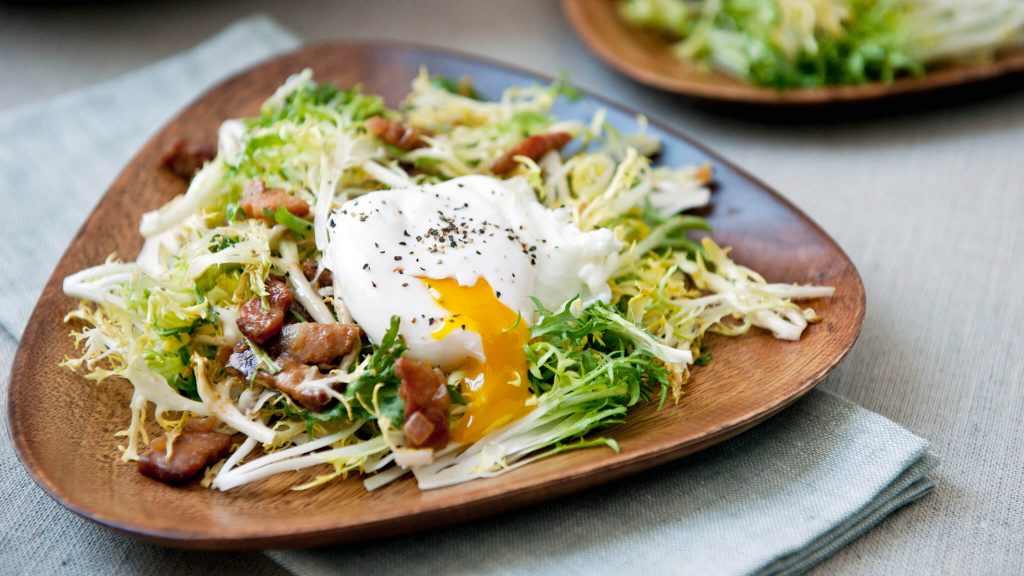 Where to taste: This popular dish is widely available in bouchons and casual café-brasseries around Lyon.
TABLIER DE SAPEUR (BREADED BEEF TRIPES)
Even though it's a hallmark of Lyonnais cuisine, this meal is likely only to appeal to brave carnivores. Nevertheless, it's worth trying. Beef tripes are used to make the tablier de sapeur (sapper's apron), which is then pan-fried after being tossed in breadcrumbs and marinated in white wine. The dish is frequently topped with sauce gribiche, a chives-flavored mayonnaise-like sauce that is frequently served with potatoes or other seasonal vegetables.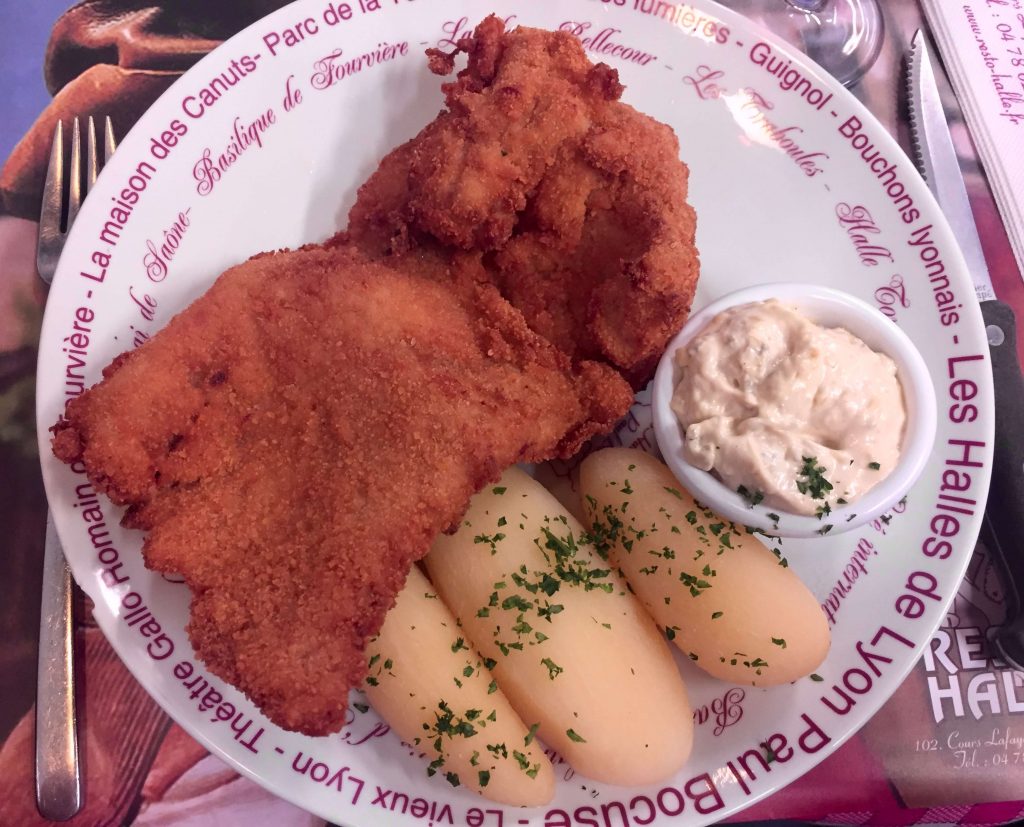 Where to taste: Traditional bouchons around Lyon will generally serve their own versions of this popular dish. Au Petit Bouchon Chez Georges is especially reputed for it.
BUGNES (LYON-STYLE DOUGHNUTS)
Doughnuts are typically not associated with French pastry-making, but this Lyon specialty disproves that notion. Bugnes are gently lemon-flavored pastries that are deep-fried before being dusted with powdered sugar. Bugnes, a favorite during Mardi Gras, is occasionally flavored with rum and/or orange blossom extract.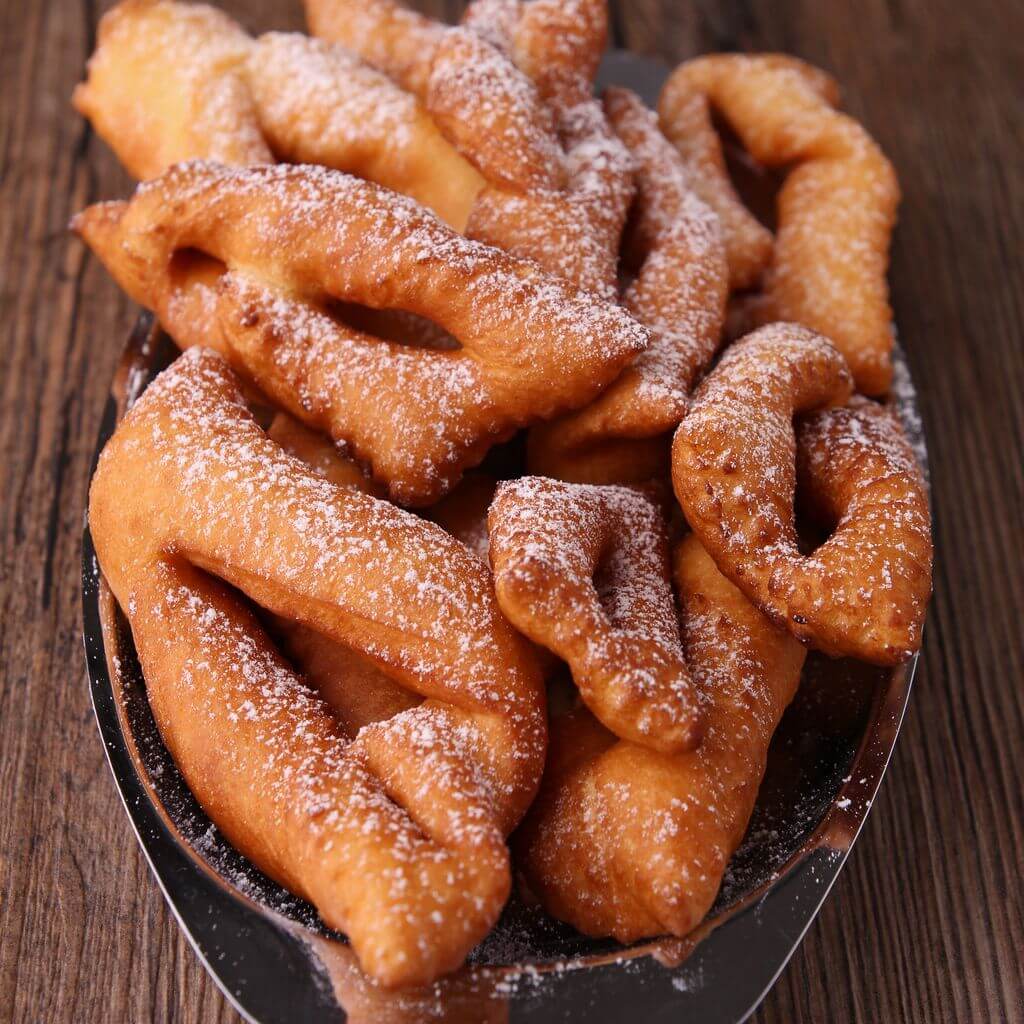 Where to taste: À la Marquise bakery in Old Town is reputed for its delicious version.
NIGHTLIFE IN LYON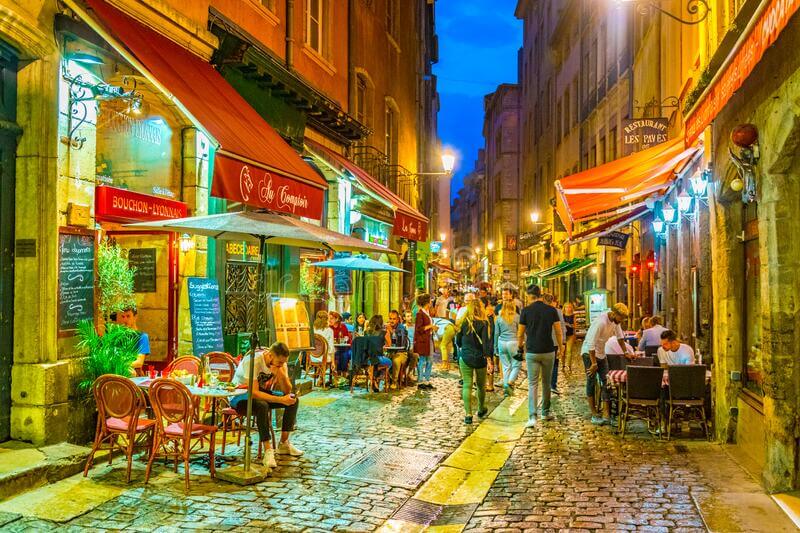 Many people are familiar with the rich history and culture of Lyon, one of the most significant towns in France. Additionally, Lyon's relaxed, interesting, and sophisticated nightlife scene attracts many visitors. Although the historic Gallo-Roman capital has a reputation for being somewhat staid and traditional, it has evolved into a more open and lively city in the twenty-first century, reflected in the present nightlife scene. There is something for everyone in Lyon, whether your idea of the ideal night out is drinking beautifully crafted cocktails on a river boat, tasting fine wines with cheese and charcuterie platters in a hidden cellar, or dancing till the early hours of the morning in one of the greatest clubs in town. Read on for our advice on where to go, what to do, and how to make the most of your night out.
BARS
You'll discover a wide range of bars in Lyon, including péniches (boat bars) anchored on the river, high-end cocktail bars that create inventive concoctions, and traditional neighborhood watering holes selling a small selection of wines and beers.
Here are just a few places we recommend for a drink, whether before or after dinner:
The Monkey Club – Above Place des Terreaux is a well-regarded cocktail lounge that bills itself as a cross between a Victorian boudoir and a curiosity cabinet. The drinks are both interesting and eye-catching.
Les Valseuses – This neighborhood pub is rough, cozy, and a local favorite. It's one of the best places in the artistic Croix-Rousse neighborhood for a drink and a little meal. In particular, its rum variety has earned a reputation for it. Here, live music performances and DJ sets are frequent occurrences.
Bistrot Têtedoie – The expansive panoramic terrace at this restaurant and bar, which is perched high on Fourvière hill, provides some of the best views of the city as well as a wide selection of drinks.
Le Bootlegger – In the upper reaches of Vieux Lyon, there is a speakeasy-style bar with a "Prohibition era-chic" ambiance, complete with large leather sofas, wine barrels used as tables, and dim lighting. Pure rock makes up the soundtrack.
NIGHTCLUBS
Historically, Lyon's nightlife hasn't been very noteworthy, but in recent years, a new generation of local club owners and DJs has changed all that. The variety, eclecticism, and inspiration of clubs in the city are growing. They range from massive clubs in abandoned factories to gritty, underground cellars where experimental jazz and hip-hop concerts are followed by somber techno. Except for more upscale locations, cover prices are often acceptable.
Le Sucre – Le Sucre, located close to the modern Confluences sector and constructed in a former sugar factory, is one of the more cutting-edge venues for a night of dancing to worldwide DJ sets (mostly electro). The rooftop terrace bar offers fantastic cocktails and views.
La Maison – La Maison provides all you need if you're searching for a more relaxed club atmosphere where you may sip chic drinks. House, disco, and funk dominate themed events and DJ sets. Before the dancing celebration, have a sit-down meal at the restaurant next door.
Le Petit Salon – One of the hippest spots in town for drinking and dancing to daring sets from a rotating cast of DJs is this club and cultural center in Lyon's University neighborhood. Every weekend, hundreds of locals attend concerts in the genres of techno, rap, house, trance, and funk.
LATE NIGHT BEST RESTAURANT
Despite being the center of the world's cuisine, Lyon isn't particularly famous for its late-night dining establishments. Even so, you can generally find something to eat these days as you move from club to club late into the evening.
Here are a few we especially recommend:
Mama Shelter Lyon – This is one of Lyon's most well-liked locations for late-night dining. Its vibrantly colored and graffitied walls, modest but charming rooftop bar area, and kitchen offer meals till midnight. House cocktails go nicely with burgers, veggie burgers, salads, wraps, and shared platters. Thursday through Sunday also feature DJ sets.
La Gratinée – This steakhouse close to the Fine Arts Museum and Place des Terreaux offers late-night dining and stays open until 7 a.m. The menu includes dishes including steak and fries, potatoes au gratin, and another traditional French fare. There are several spaghetti and salad options for vegetarians.
Le P'tit Cass de Nuit – This snack bar on the Saône river's banks is great for getting good tacos and other post-club food because it's open until 3:30 a.m. (closed on Mondays). When you're exploring Vieux Lyon or the center "Presqu'Île" region, it's a good place to stop.
TIPS FOR GOING OUT IN LYON
The main bus lines in Lyon run until roughly 10:30 p.m., while the metro and tram lines run until 12 or 12:30 a.m. seven days a week (with earlier service end times on Sundays and public holidays). Taking the night bus is an option after these hours, albeit it can be challenging for tourists. We advise booking a hotel close to the town's center so you can quickly stroll there or, in an emergency, take a quick taxi journey.
If you miss the final bus or metro, you may always take a taxi; Uber is also accessible in Lyon.  Taxis stand around the city's core, notably those near Place Bellecour, Hôtel de Ville/Place des Terreaux, and Vieux Lyon (Old Lyon). Taxis are frequently very busy around 2 a.m. when bars close.
While most nightclubs have separate licenses that allow them to stay open until early morning, authorities often permit bars and cafés that serve alcohol to stay open until 2 a.m.
In France, it's customary to leave no tips for the bartenders. However, as a modest token of appreciation for the superior service, you can always round up your bill to the next Euro. If you receive service at a table, it is usual to leave a tip of between five and ten percent of the amount charged.
Evening temperatures in late autumn and winter can be brisk, perhaps falling below freezing in January and February. For your night out during the cooler months, especially if it involves walking around, wear or carry a thick coat, scarf, and socks.
WHERE TO STAY IN LYON
A key part of planning for anyone organizing a trip to Lyon is selecting the ideal lodging. The former Gallo-Roman capital, one of France's most significant cities, is home to many hotels and hostels, but how do you choose the best one for you? Read on for our current list of the top hostels and hotels in Lyon, with options perfect for every taste and budget.
BEST HOSTELS IN LYON
The Alter hostel in Lyon, France, provides free Wi-Fi and a common lounge. It is located across from the Pentes de la Croix Russes, 15 minutes on foot from Old Lyon, and 25 minutes from the Town Hall. Two kilometers separate you from Notre Dame de Fourviere Basilica. The hotel has a front desk open round-the-clock.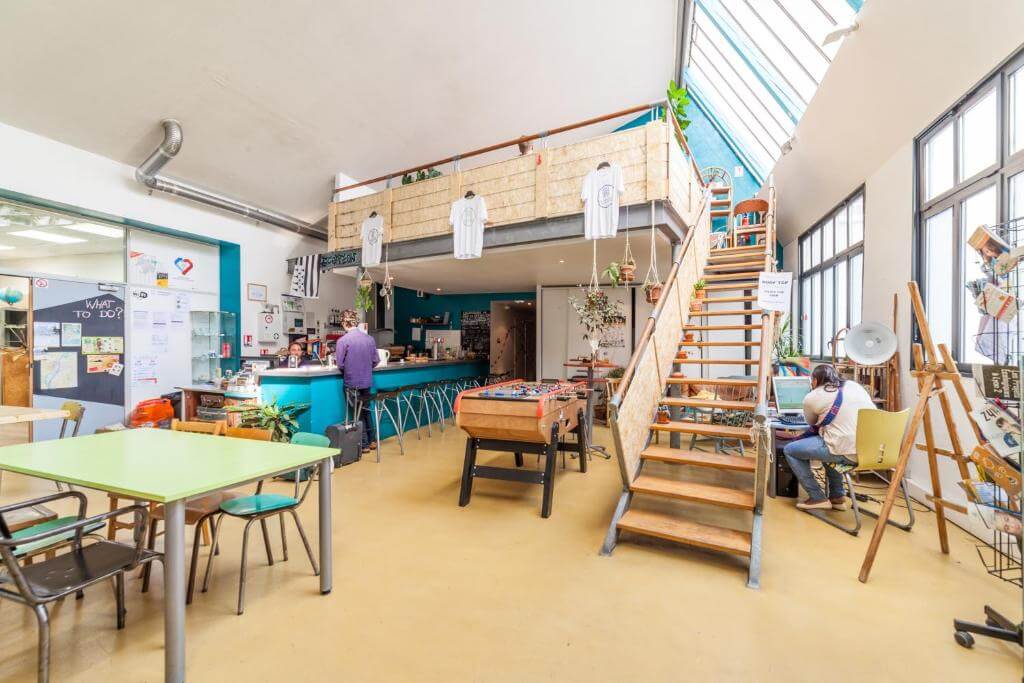 Every dorm has a restroom, and every bed has a safety deposit box, personalized curtains, and electrical outlets. Both the communal kitchen and bathrooms are available to guests, and they are shared by everyone staying at the hostel. On-site shopping is possible for toiletries.
You can stay here for 1 night just for € 26
Lyon's ho36 Hostel is 15 minutes from Place Bellecour. The hostel is 350 meters from the Guillotière metro stop, which offers quick access in 10 minutes to the Part Dieu and Perrache train stations. There is free Wi-Fi available all across the place.
Both hotel rooms and dorm beds are available on the premises. It has a communal living area with couches and books, as well as an eating area with refrigerators and microwaves. There is a restaurant and a bar as well. This will cost € 27 per night for 1 adult.
SLO Living Hostel in Lyon, 1.5 kilometers from Lyon's Old Town and 1 km from Place Bellecour, with a patio. There is free Wi-Fi access and a 24-hour reception.
Private or shared bathrooms are available in the guestrooms and dorms, and some rooms have views of the garden. Included is the bed linen.
A breakfast buffet of bread, jams, croissants, cereal, fruit juice, and hot beverages is available for an additional fee. There are more meals available upon request.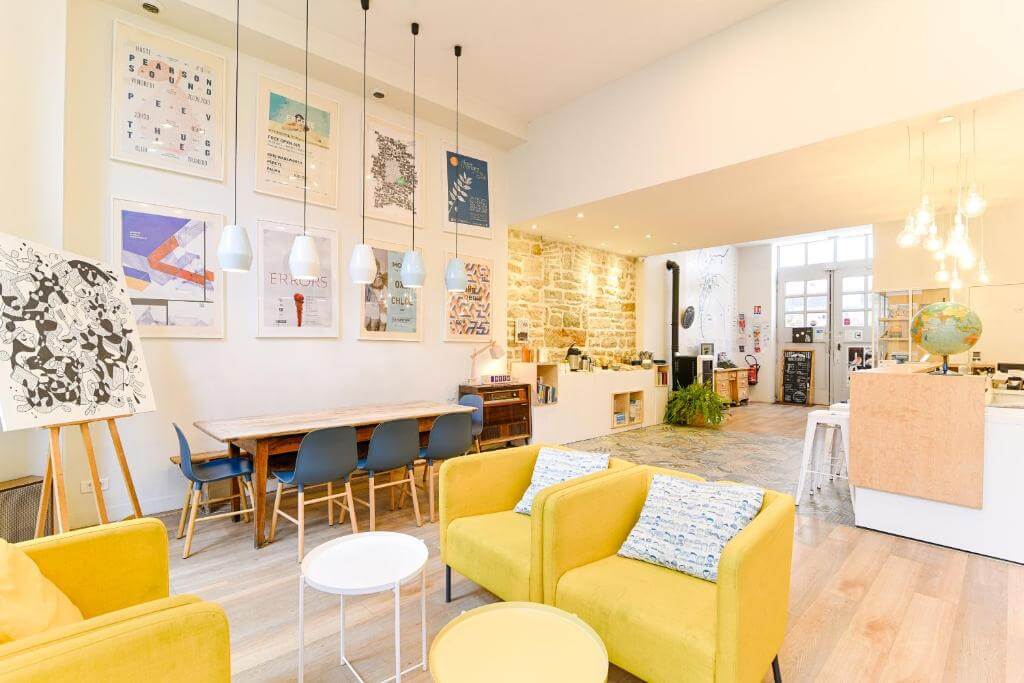 Both a common kitchen and a lounge are available to visitors. The building also has a bar offering regional wines and beers and a snack bar. Visitors can use a shared computer and store their bags in a closet.
This will cost € 33 per night for 1 adult.
Away Hostel & Coffee Shop in Lyon is housed in a 19th-century structure and is a minute's walk from the closest metro stop and Place des Terreaux. There is free Wi-Fi available all across the place.
Mixed-gender dorms with single-gender bathrooms furnished with hairdryers and toiletries are available at Away Hostel & Coffee Shop. Additionally, Nespresso machines, towels, bed linens, and free amenities are provided in the rooms.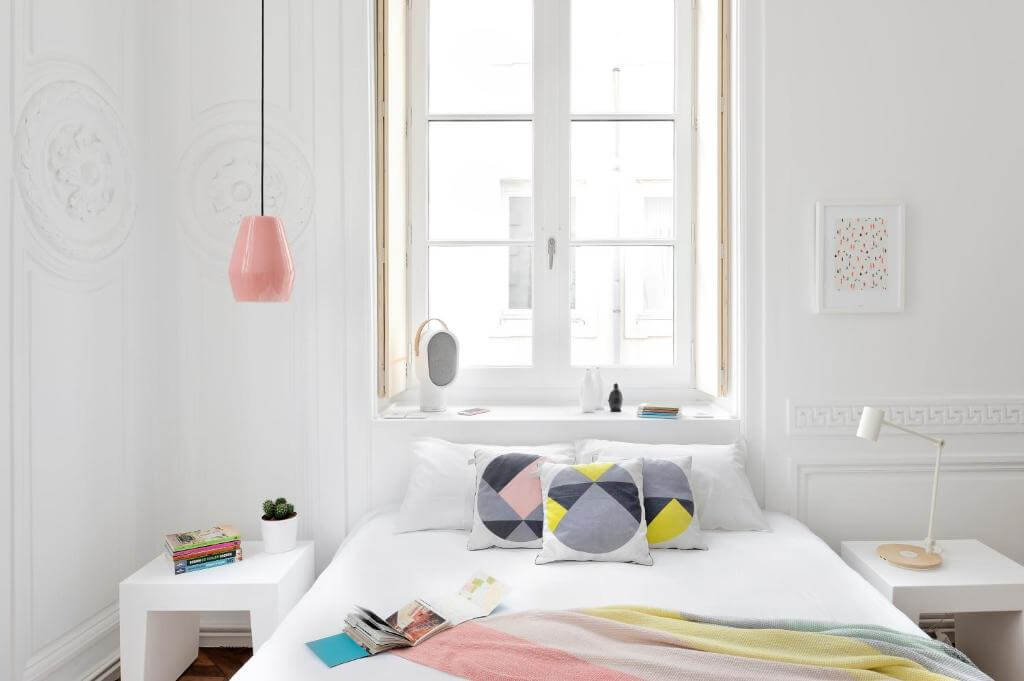 Visitors can purchase snacks and a takeaway menu in the coffee shop.
A common kitchen and safe luggage storage are available to guests. On-site laundry facilities are available.
This will cost € 32 per night for 1 adult
BEST HOTELS IN LYON
The five-star Villa Florentine, located in the center of Old Lyon and near the Saône riverfront area, has consistently garnered accolades for its generous rooms, opulent amenities, scenic setting, and first-rate service. It belongs to the exclusive Relais et Chateaux hotel chain.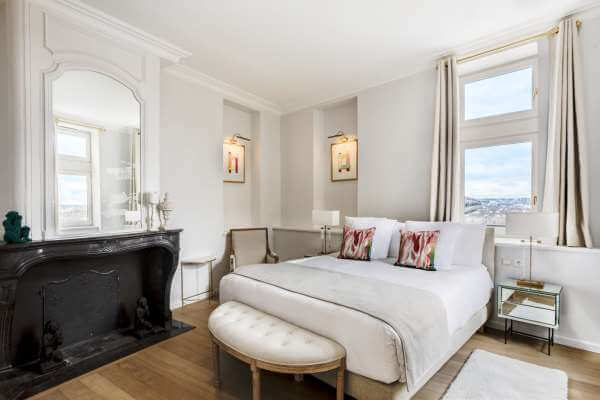 The hotel's 29 air-conditioned rooms and suites, which are housed in a former convent, are decorated in French and Florentine styles and come with king-sized mattresses with luxurious linens, a bathtub, an LED TV, upscale toiletries, and a welcome tray with tea, espresso, and bottled water. A breathtaking view of the Gothic Saint-Jean Cathedral, the roofs of Old Lyon, and beyond may be enjoyed from the spacious heated outdoor pool and deck area. There is a fine-dining restaurant and spa on campus as well.
Current rates for this hotel range from around $240 to $280 per night;
In Lyon's downtown Ainay neighborhood, this 4-star boutique hotel strikes a seductive balance between traditional old-world charm and cutting-edge modernity. The independent hotel, located on a peaceful square not far from the Basilica of St. Martin d'Ainay church, is renowned for its top-notch staff and tourist services, stylish and comfortable accommodations, and affordability.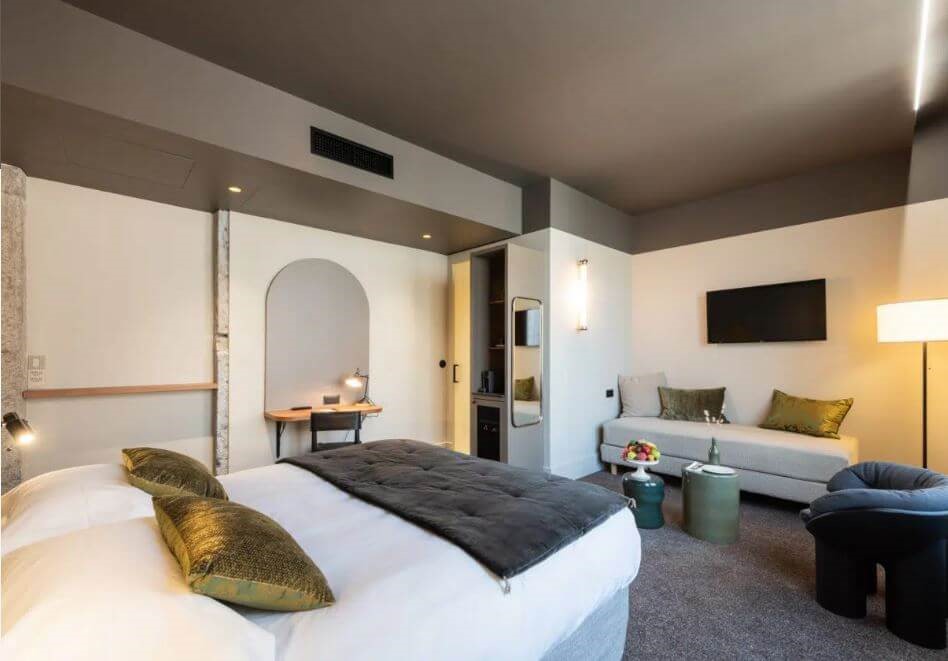 Complimentary Wi-Fi, air conditioning, blackout curtains, plush bedding, a coffee and tea maker, a desk, and flat-screen TVs with international cable channels in the tastefully appointed rooms and suites, all decorated in various themes. Some accommodations provide magnificent city views. The on-site restaurant, l'Artichaut, offers a wide selection of wines and contemporary French cuisine. The lunch and supper set-price meals are substantial and affordable.
This hotel's rates range from around $215 to $290 per night.
This privately owned 3-star hotel, situated in the city's heart, is located between the huge Place de Bellecour plaza and the Place des Jacobins. It has received praise for its cozy yet rustic accommodations, welcoming staff, convenient location, and overall value for money.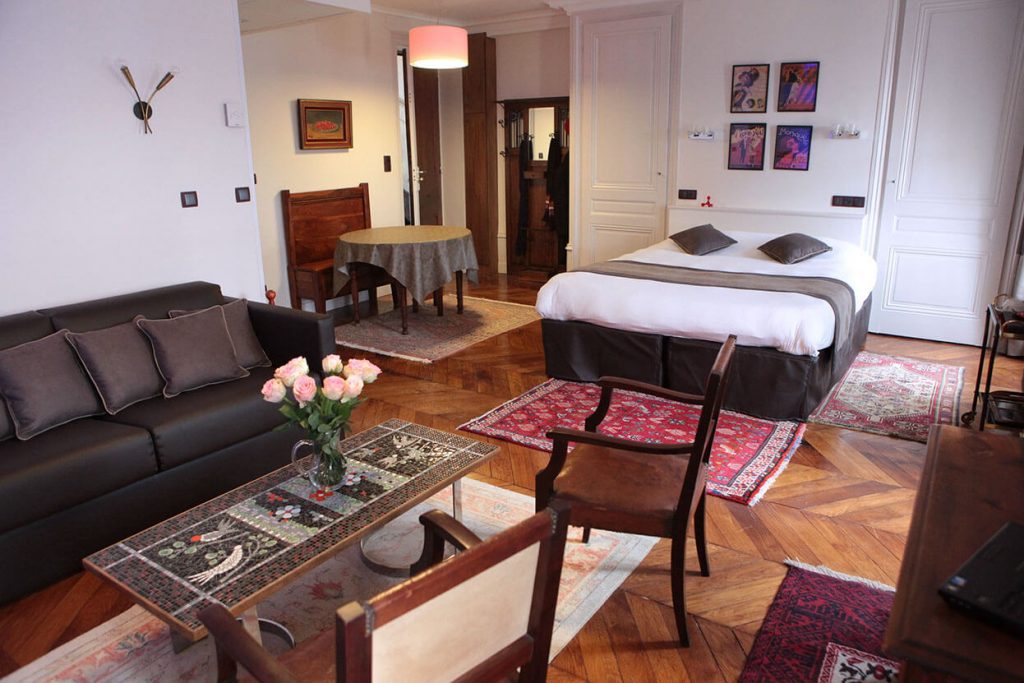 The hotel's air-conditioned rooms are furnished in a traditional French manner, and they have a homey feel that can make you think of a B&B. Free Wi-Fi, free coffee, toiletries, a safe, a hairdryer, and a flat-screen TV with international cable channels are all included in the rooms. Some rooms provide views of the city or the courtyard; if you want sweeping views, consider staying in the rooftop suite. There is a breakfast buffet. The employees are multilingual, including in English.
Current rates at this hotel range from around $120 to $135 per night.
CITY MAP OF LYON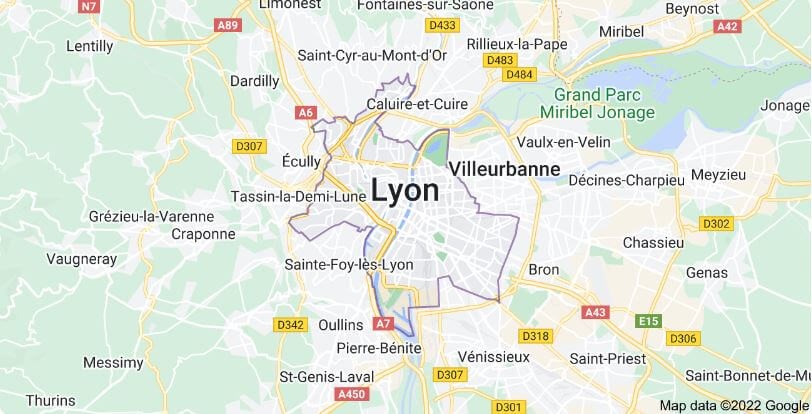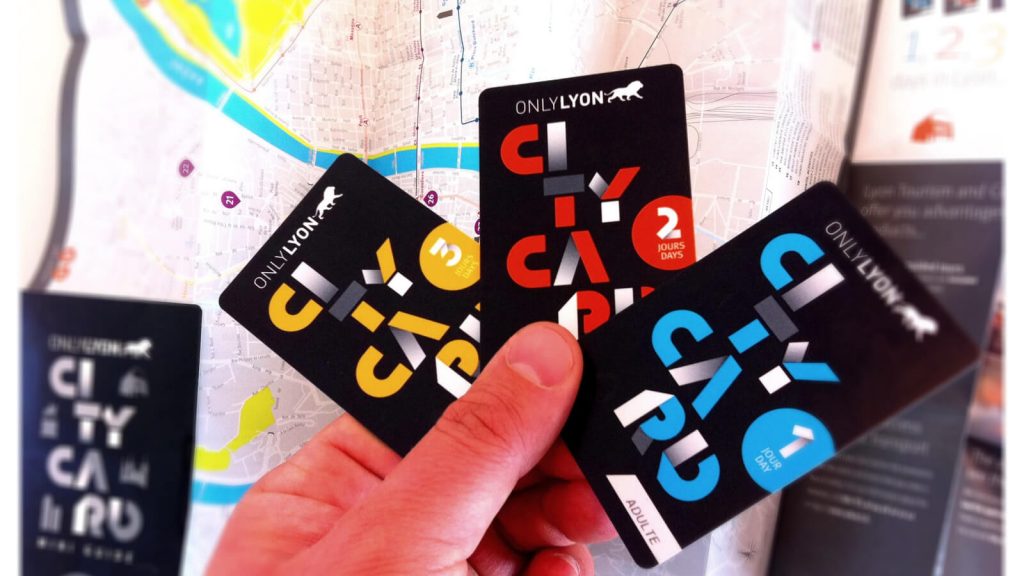 The Lyon City Card entitles you to free or reduced entrance to numerous museums and performances, as well as some shopping discounts, and unlimited use of all city buses, metro, tramways, and funicular lines. The Lyon Card is offered as a 24-, 48-, or 72-hour pass, with different prices for adults and kids.
LYON CITY PARKING
Lyon is not a city that welcomes cars. Therefore, if you arrive by car, park in one of the city center lots or a P&R facility outside of Lyon that has excellent access to the city center's public transportation.
LYON: ON-STREET PARKING
| | | |
| --- | --- | --- |
| City Center | Operational Hours | Charge & Stay |
| Monday – Saturday | 09.00 – 19.00 | € 2,00/hour (max.2 hours) |
| Sunday / Public Holidays | Free Parking (*) | N.A. |
Parking on all Sundays in the month of August and on National Celebration day is NOT FREE OF CHARGE.
OTHER PARKING RULES
Even in August, unlimited parking is available on Quai Romain Rolland for a flat fee of €3,00 from 7:00 p.m. to 9:00 a.m.
PARKING AROUND THE CITY CENTRE
Paid parking is available in the first nearby area on Monday through Saturday from 9:00 to 19:00. Parking costs €0.50 for every 30 minutes, or €4.00 for three hours. Be careful because parking for more than three hours costs a lot.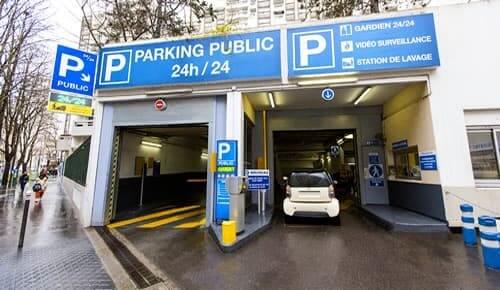 LYON SUGGESTED BUDGET
A backpacker's budget calls for 70 EUR each day of spending. On this recommended spending limit, you'll be living in hostel dorms, preparing your own food, traveling by public transit, consuming fewer alcoholic beverages, and focusing primarily on free or inexpensive activities like free walking tours, parks and gardens, and free museums.
You may travel between cities by rail, stay in a private Airbnb, eat out for the majority of your meals, indulge in a few drinks, and engage in more expensive activities like wine tours and a trip to Versailles for 155 EUR each day.
If you have a "luxury" budget of 300 EUR or more per day, you can stay in hotels, have your meals out, rent a car to travel around, drink more, and participate in whatever tours and activities you like. But for luxury, this is merely the ground floor. There are no boundaries!
To estimate how much, you should budget each day, follow the chart below. Remember that these are daily averages and that you may spend more and some days less (you might spend less every day). We wish to provide you with a rough outline for creating your budget. The price is in EUR.
| | | | | | |
| --- | --- | --- | --- | --- | --- |
|   | Accommodation | Food | Transportation | Attraction | Average Daily Cost |
| Backpacker | 30 | 20 | 10 | 10 | 70 |
| Mid-Range | 65 | 40 | 25 | 25 | 155 |
| Luxury | 125 | 85 | 50 | 40 | 300 |
MONEY-SAVING TIPS
The Lyon City Card entitles you to free or reduced entrance to numerous museums and performances, some shopping discounts, and unlimited use of all city buses, metro, tramways, and funicular lines. The Lyon Card is a 24-, 48-, or 72-hour pass, with different prices for adults and kids.
Think of going to Lyon in the off-season (roughly late October to early April). Flights and hotel accommodations are frequently more affordable during this time. You'll also benefit from having the city to yourself more often and fewer waits at famous attractions.
The annual Fête de la Musique (June 21), which offers free musical concerts across the city, is one of many free annual festivals and events in Lyon.
Using Lyon's city bike program, you can go around town on two wheels for a reasonable price. Free for the first 30 minutes; reasonable hourly and daily prices thereafter.
Many parks and riverbanks in Lyon are great for picnicking in the spring and summer. Stock up at one of Lyon's neighborhood bakeries or farmers' markets on reasonably priced yet delectable pastries, bread, fruit, and French cheeses.
Choose to dine out for lunch if you want to enjoy Lyon's renowned food while keeping an eye on your budget. Pre-set lunch menus are typically substantially less expensive than à la carte dinner.
FAQs
1. What is Lyon famous for?
The city is recognized for its cuisine and gastronomy, as well as historical and architectural landmarks; as such, the districts of Old Lyon, the Fourvière hill, the Presqu'île, and the slopes of the Croix-Rousse are inscribed on the UNESCO World Heritage List.
2. Is Lyon good for nightlife?
Lyon's nightlife also referred to as the "City of Lights," offers countless opportunities for entertainment. You'll find everything you're searching for and more, whether you're seeking a nightcap after dining out or a wild night on the dance floor. There is something to suit every age group, style, and taste.
3. How many days in Lyon is enough?
We advise at least three days in Lyon to thoroughly see the city's hills, rivers, bridges, and parks. Alternatively, you may see the key attractions in a day or two or take your time and immerse yourself in the culture for a week or more.
4. Is Lyon a walkable city?
Since Lyon is one of the world's top culinary towns, it's a good thing that it's a highly walkable city.
5. How long is the train ride from Paris to Lyon?
1 hour and 56 minutes. With about 38 trains every day, the typical train ride from Paris to Lyon takes 1 hour and 56 minutes.
6. Is Lyon worth visiting?
There are many activities to do in Lyon, whether you visit for a few hours or days. In addition, to being a stunning city with many old structures (the inner city is a UNESCO World Heritage Site). Lyon has also held the title of "World's Capital of Gastronomy" for almost a century.
7. Is Lyon cheaper than Paris?
Paris is 25.2% more expensive than Lyon.
You would likely want to keep your budget a little tighter in Paris than you could in Lyon because the same level of travel in Paris would naturally cost you much more money.
8. Does Lyon have a beach?
Lac de Bordelan, only 30 kilometers north of Lyon, has all you need for recreation and leisure, including a sandy beach, a beach volleyball court, sizable grass, food options, and a refreshment center.
9. Can you drink tap water in Lyon, France?
In Lyon, drinking water straight from the faucet is safe. If you request free water in a restaurant or cafe, they must give it to you. France has a law governing this. When you request a bottle of tap water, they will send you a carafe.
10. What food is famous in Lyon?
Lyon, which lies in the southeast of France, serves as a geographic center for agricultural goods. Its cuisine mixes northern elements like Bresse chicken, Charolais beef, and a lot of cream and butter with southern ingredients like fresh, in-season vegetables, wine, and olive oil.
11. Is Lyon safe for tourists?
In general, Lyon is a highly safe and welcoming city for tourists. Thus difficulties are uncommon.
12. Do they speak English in Lyon?
French is the country's official language. People speak English all over the city.
13. Is Lyon a pretty city?
In addition to being a stunning city with many old structures (the inner city is a UNESCO World Heritage Site). Lyon has also held the title of "World's Capital of Gastronomy" for almost a century. Wine areas encircle Lyon, with the first vines growing only 10 kilometers away from the city.
14. Is Lyon famous for cheese?
Saint Marcelin: The French cheese from Lyon
Regarded as Lyonnais for being unique to Lyon. Actually, Saint Marcelin is from a tiny town near the Vercors. It is a cow's milk cheese that is not particularly large and quite soft. Rounded and distinctive.
15. Is Lyon famous for wine?
It is not surprising that Lyon is a privileged location for wine and gourmet experiences, given that it is the capital of French cuisine and one of Europe's most renowned cities for this status.