Discover Huacachina: Exploring Peru's Oasis of Adventure and Tranquility
In Peru's Ica area, Huacachina is a small oasis. It is known for its beautiful lagoon, high dunes, and unique desert scenery. Huacachina's past goes back to when Peru was still a colony. In the 16th century, Spanish explorers were the first to find it.
A story says that a fairy fell in love with a young hunter and made a haven for them to live together. Huacachina was built at the beginning of the 20th century as a place for rich Peruvians to go on vacation. They liked the area's natural beauty and quiet atmosphere. The town became famous for sandblasting, dune buggy rides, and other outdoor activities.
In the 1960s and 1970s, Huacachina tourism went down because Peru's economy and government were unstable. But in the past few years, the city has become more famous as a place for adventure travel and ecotourism.
Today, Huacachina is a popular tourist spot with many places to stay, eat, and do things. It is a unique and exciting place to visit where people can see one of the most beautiful natural scenery in the world.
How To Get Into Huacachina
The most famous bus companies in Peru are Cruz del Sur, Oltursa, and Peru Bus. You can buy your ticket for the bus online or at the bus stop. Could you be sure to check the tour's start and end times, the type of bus and the amenities it offers? You can take a taxi or a neighborhood bus from Ica to Huacachina. Most of the time, taxis are waiting outside the bus stop. Local buses are less expensive but might not run as often or be as comfy.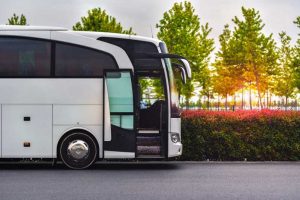 If you want to drive to Huacachina, you must rent a car or have your vehicle. The trip takes about four to five hours from Lima, based on how busy the roads are and how good the weather is. Here are some broad guidelines:
-From Lima, head south on the Panamericana Sur highway toward Ica.
-Follow the signs to Huacachina when you get to Ica.
-A few kilometers later, on your right, you'll see the opening to Huacachina. About 4 km west of Ica is where the town is.
-Follow the road into town and park in one of the places marked for parking.
Please remember that Peru's roads can be hard to drive because they have small lanes, inadequate signs, and unpredictable traffic. To stay safe, you should go carefully and follow all traffic rules. You should also have a good map or GPS guidance system to avoid getting lost.
By taxi   
If you want to take a cab to Huacachina, you can do so from Lima or Ica. It takes about 4 hours from Lima to Huacachina, but it only takes a few minutes from Ica. Before you get in the cab, you should talk to the driver about the fare to ensure everything is understood.
You can get a taxi in Lima at the airport, or any cab stands in the city. It would be best to take only licensed and listed taxis to ensure safety. Taxis can be found in the city center or at the bus stop in Ica.
If you hire a taxi for a round-trip, you can talk to the driver about a better price than if you employ two cabs for one-way trips. You should also ask the driver if they know the way to Huacachina and if they have any tips or suggestions for your trip.
Huacachina Climate
Huacachina is in a desert, so the weather is hot and dry all year. During the day, the average temperature in Huacachina is between 25 and 30°C (77 and 86°F), and it drops a bit at night. The humidity is low, and only a few millimeters of rainfall per year, which is almost nothing.
The best time to go to Huacachina is in the summer, from December to February, when the weather is more relaxed and perfect for sandboarding and dune buggy rides. But even during the winter months (June to August), the weather is still warm during the day, making it a nice place to go when it's colder elsewhere.
It's important to know that Huacachina's desert environment can be very harsh, so people should stay hydrated and protect themselves from the sun. Wear sunscreen, a hat, and sunglasses, and drink water throughout the day.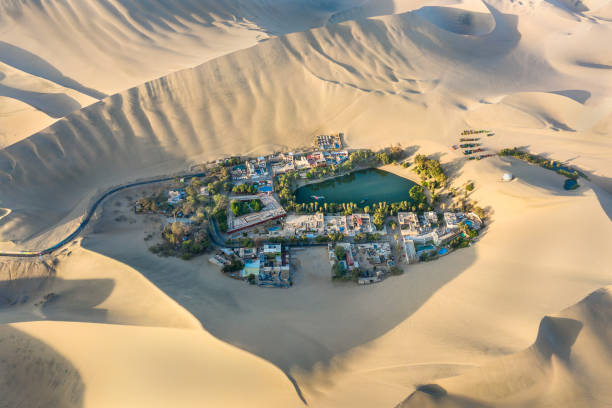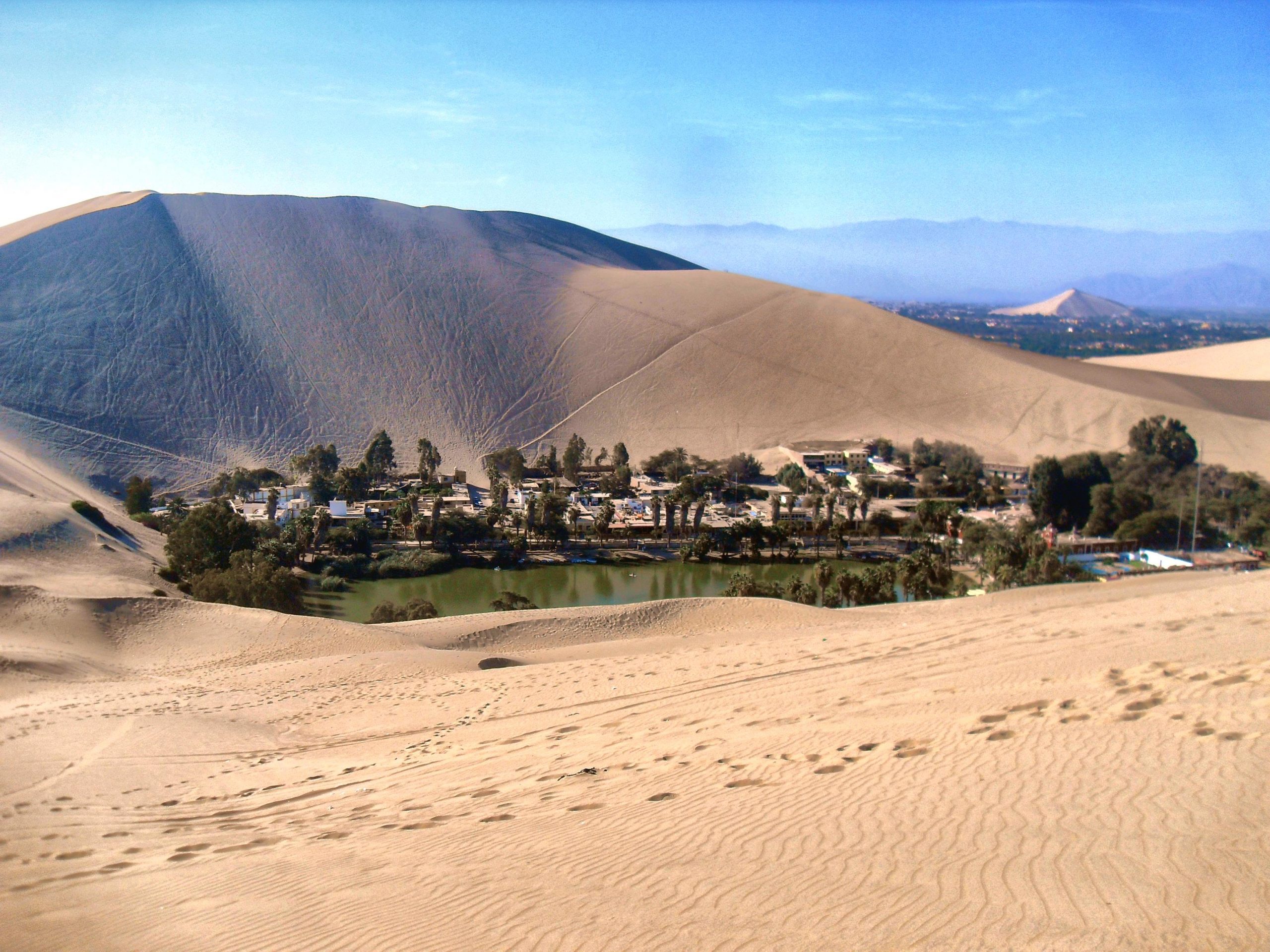 Top Sights In Huacachina
Sandboard Huacachina
Huacachina is a beautiful oasis town near Ica in the southwest of Peru. It is surrounded by tall dunes, which make it a famous place to go sandboarding and do other desert-related things. Sandboarding in Huacachina is an exciting activity where you ride a sandboard down the steep slopes of the dunes. Visitors can rent sandboards from local shops or sign up for a sandboarding tour, which usually includes equipment, training, and transportation to and from the dunes.
People who go to Huacachina can also ride in dune buggies, walk in the desert and even paraglide over the dunes. The town is charming, with brightly colored buildings, palm trees, and a calm lagoon in the middle.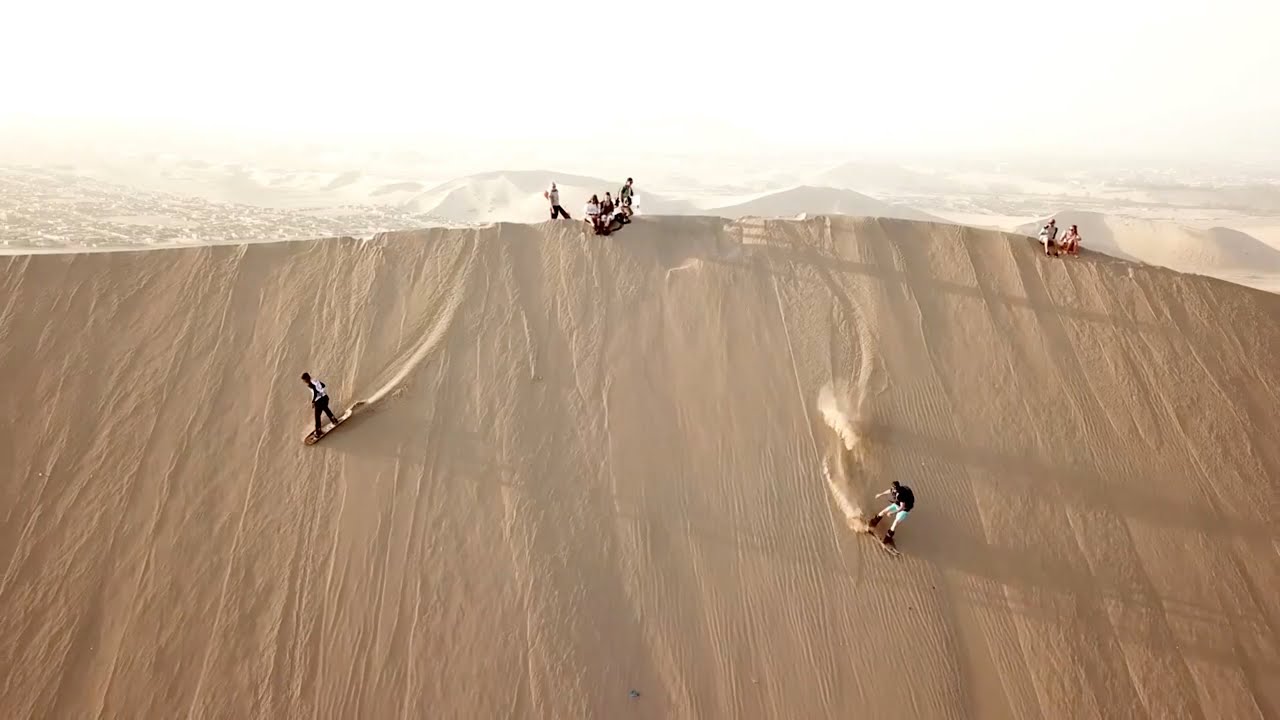 Las Dunas de la Huacachina 
Las Dunas de la Huacachina is a popular place for tourists to visit in southern Peru. It is close to the city of Ica. It is a small oasis with dunes up to 500 feet (150 meters) tall. People go to Las Dunas de la Huacachina to do sandboarding, ride dune buggies, and look at the beautiful desert landscape. Several tour companies in the area offer guided trips, and many visitors choose to spend the night in the nearby town of Ica.
Along with its natural beauty, the area is known for its wineries, where people can try Pisco, a famous Peruvian liquor that tastes like brandy. Overall, Las Dunas de la Huacachina is a unique and memorable place that offers natural beauty, excitement, and cultural experiences.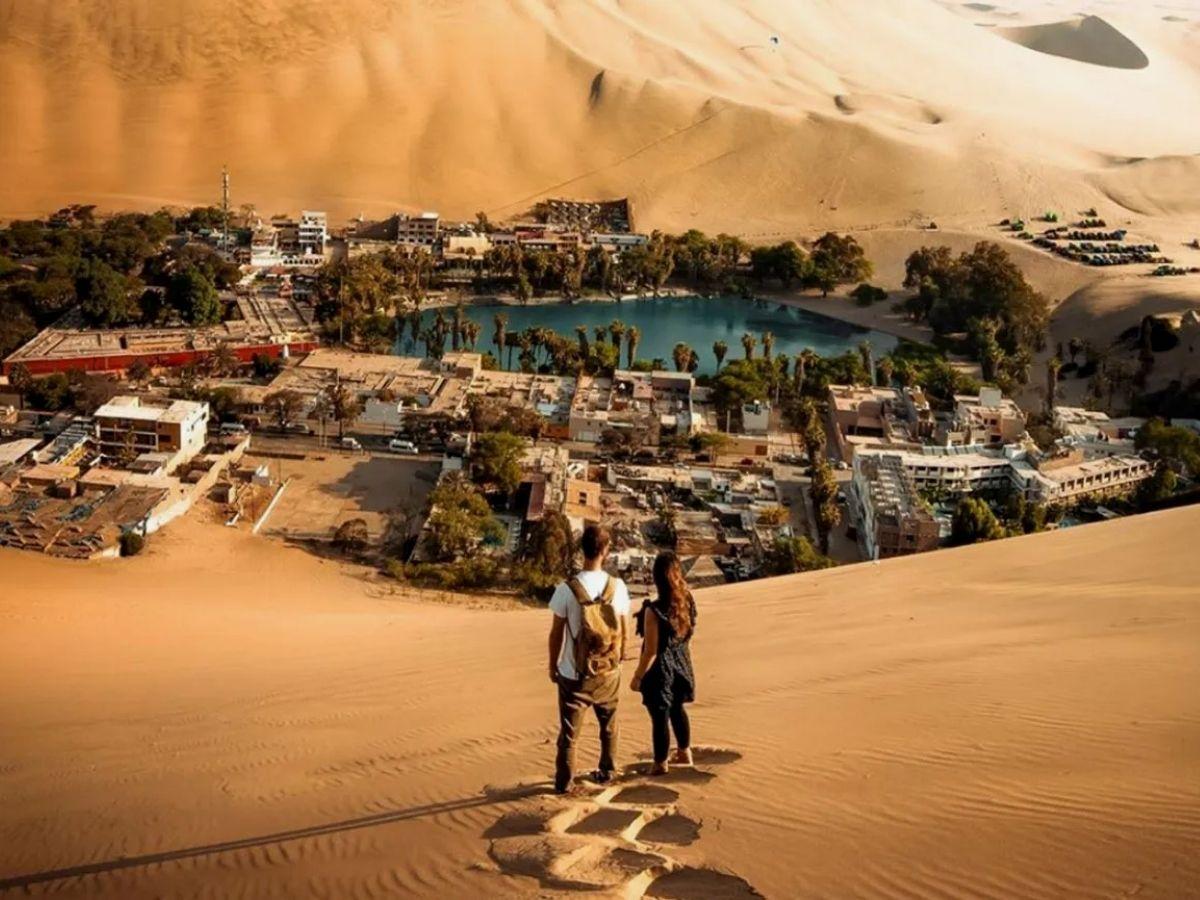 Paragliding
Paragliding is a fun way to fly through the air using a light flyer resembling a parachutist's chute. The pilot sits in a harness that hangs below the fabric wing. They control the glider's direction and speed by moving the lines tied to it.
Paragliding is often done as a sport or pleasure, but it can also be used for different things, like taking pictures from above or helping with search and rescue. It takes a certain amount of physical fitness and knowledge of the weather and the rules and laws of flying.
When paragliding, the flight time and distance rely on the weather, the pilot's skill level, and the type of equipment used. Most planes last between 20 minutes and an hour and cover many kilometers.
Paragliding is a safe sport if suitable measures are taken, like wearing a helmet and harness, using a backup parachute, and getting the proper training before trying to fly. But like all outdoor sports, some risks and accidents can happen. It's essential to fly with a trained instructor and do everything you can to keep safe.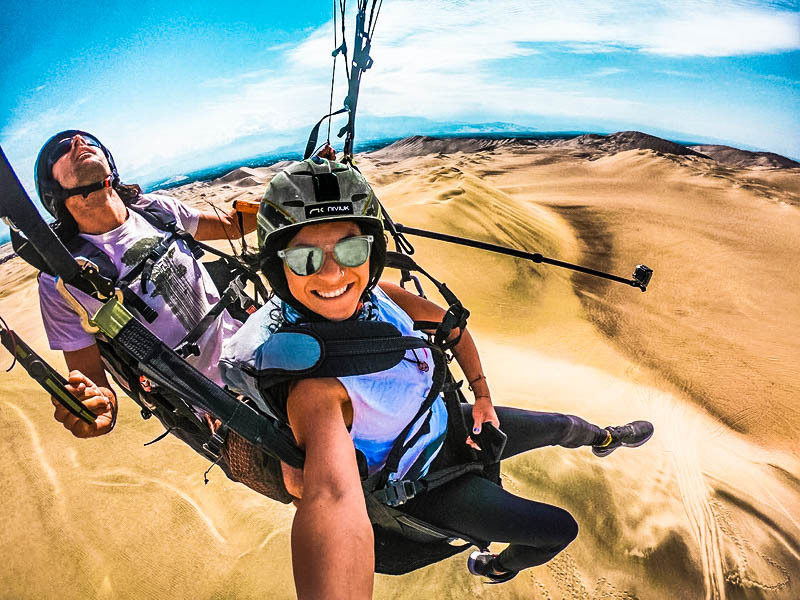 Sunset Viewpoints
Huacachina has some great places to watch the sun go down behind the dunes and take in the beautiful colors of the sky. Here are some of the best places in Huacachina to watch the sunset:
Sand Dunes – The top of the dunes is one of the most famous places in Huacachina to watch the sunset. You can climb to the top of one of the giant dunes and watch the sun go down, turning the sky orange, pink, and purple.
Mirador de la Cruz – This lookout is on a hill that looks out over Huacachina. It has beautiful views of the town and the desert around it. The cross on top of the lookout is a favorite place to watch the sun go down.

The lake in the middle of Huacachina is a beautiful place to watch the sun go down. The colors of the sky are reflected in the water, making a calm and beautiful scene.
On the edge of Huacachina is a rock creation called El León Dormido. It looks like a sleeping lion. From the top of the formation, you can see a vast area of desert and the sun setting in the background.
Huacachina Church
Another great place to watch the sunset is the small church in Huacachina. The church is on a hill that looks out over the lake and has beautiful views of the area.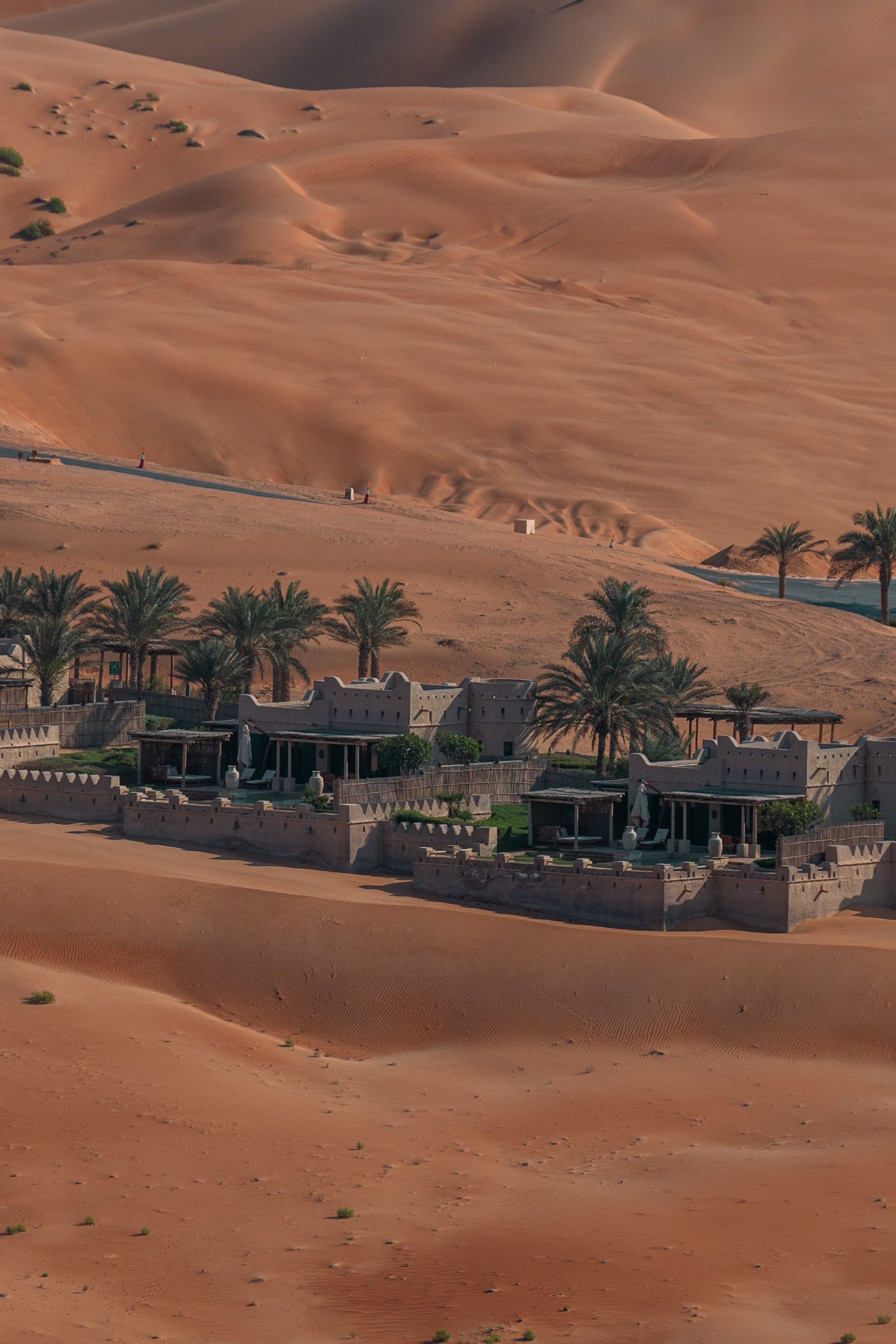 Oasis Walks
Walking around the Huacachina Oasis is a great way to see the beautiful natural scenery and get some exercise at the same time. The Oasis Loop Walk is an easy, flat walk around the oasis, giving you beautiful views of palm trees, water, and dunes. It's a great choice if you want to take a slow walk and get some great photos.
Here are some ideas for walks you can take around the oasis:
Sand Dunes Walk – If you want a more challenging walk, climb up the dunes that circle the oasis. There are different ways to get to the top, and the views are amazing. Laguna Walk  Stroll around the oasis's lagoon, surrounded by palm trees and has a calm environment. You might even see birds or fish in the water.
Sunset Walk- A walk around the oasis at sunset can be lovely or relaxing. The sky and dunes change colors significantly, creating a beautiful scene.
Desert Walk – If you want to try something new, you can walk in the desert surrounding Huacachina. Bring lots of water, sunscreen, and a map or GPS device, as the scenery can be complex and easily lost.
Ballestas Islands
The Ballestas Islands are a small group of islands in Peru. They are near the coast of Paracas. They are home to many sea animals, such as sea lions, penguins, pelicans, and other seagulls. Tourists go to the islands to see the animals and the famous "Candelabra" geoglyph cut into the side of a cliff.
During the tour, people can watch sea lions sunbathe on the rocks, penguins swim and dive, and pelicans and other seabirds fly above. 
The Ballestas Islands are a protected wildlife area, so people can't land on them. But the boat tours are a great way to see the animals in their native environment and enjoy the beauty of the rugged coastline. Most of the time, the trips are made in small boats, which gives visitors a more personal and intimate experience.
Getting around in Huacachina
Huacachina is a small oasis town where most people walk around. Most tourist spots, like the dunes and the lake, are close enough to each other to walk between them. But if you want to see more of the area or go to the nearby wineries or Ballestas Islands, you have several ways to get there. You can hire a taxi in Huacachina for a set price or try to negotiate a better price. Before getting in the cab, agreeing on the price is always best.
Local buses run from Ica to Huacachina and are affordable for those on a tight budget. Ica is where the bus stop is, and the trip takes about 10–15 minutes. Dune buggy tours are a popular way to see the dunes near Huacachina, and most of them pick you up and drop you off at your hotel.
As we've already discussed, walking is the best way to get around town and see its sights. It's also a great way to see the beautiful scenery around you since people can't land on the islands to protect the wildlife. But the boat tours are a great way to see the animals in their native environment and enjoy the beauty of the rugged coastline. Most of the time, the trips are made in small boats, which gives visitors a more personal and intimate experience.
Huacachina Cuisine
Huacachina is a unique place to eat because it serves native Peruvian food and food from around the world. Here are some Huacachina foods you should try:
Ceviche- Ceviche is very popular in Peru, made of raw fish marinated in lime juice, onions, chili peppers, and other spices. In Huacachina, you have to try this dish.
Lomo Saltado- This is a popular Peruvian meal made with beef, onions, and tomatoes that have been stir-fried and served with french fries and rice. This is a filling and tasty meal.
Anticuchos is a classic Peruvian dish with a grilled beef heart marinated in spices and served with potatoes and corn.
Pisco Sour- The national drink of Peru, is a delicious cocktail made with Pisco, lime juice, simple syrup, and egg white. On a hot day, it's the right drink to cool off with.
Rocoto Relleno- This food is spicy because it is made with chili peppers stuffed with meat, cheese, and spices.
Several restaurants and bars in Huacachina serve these kinds of food, and many have outdoor seating with beautiful views of the oasis and the dunes nearby. Overall, anyone who likes to eat and is in Peru should try the food in Huacachina.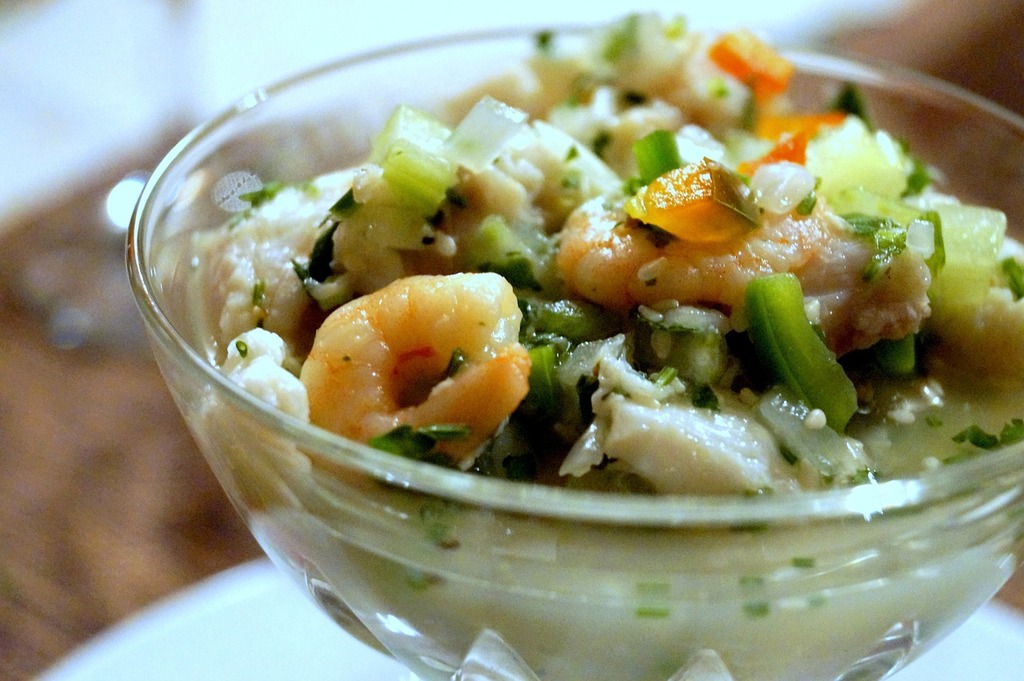 Huacachina Nightlife
Tourists come to Huacachina for its beautiful oasis and outdoor sports. It is a small but busy town. Even though the city is small, there are still many things to do at night. Here are some of the best places to go in Huacachina for a night out:
Huacafuckingchina is a popular pub and restaurant with a fun and lively setting where you can get good food and drinks. The live music and DJs make it a great place to dance and meet new people.
Wild Olive is a cozy little bar with good drinks and a laid-back vibe. It's a great place to hang out with friends after a day of action sports.
El Hueso de Fraile is a unique bar built into a dune's side. They usually have a wide range of drinks and live music or DJs.
Kokopelli Hostel Bar is a popular hostel in Huacachina with a fun and active bar scene. They have special parties and events all the time, so it's a great place to meet other travelers and have fun.
Caballito de Totora is a beach bar on the nearby coast where you can have a cold drink and watch the sunset over the Pacific Ocean.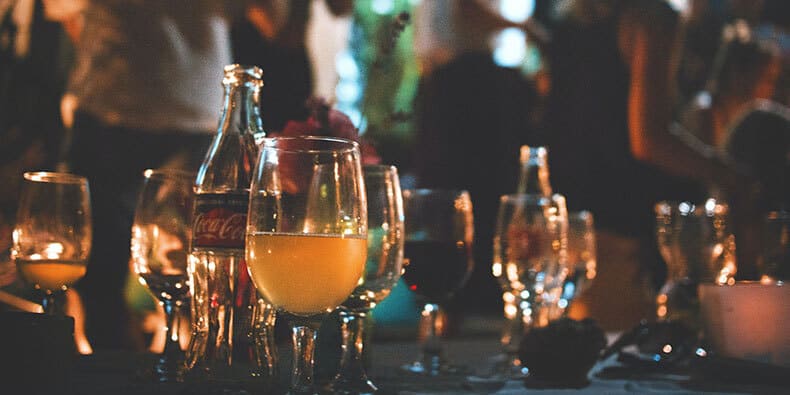 Approximate Budget

Overall, it would be fair for a backpacker or cheap traveler to spend between $50 and $75 per day (not including transportation to and from Lima). Mid-range travelers should spend between $100 and $150 daily, while high-end travelers should spend at least $200 daily. It's important to remember that prices can change based on the time of year and how many rooms and activities are available, so it's always a good idea to check prices and book in advance if you can.
Conclusion
In the Peruvian desert, Huacachina is a beautiful and unique place to visit. With its beautiful natural scenery, exciting sandboarding and dune buggy rides, and easygoing vibe, it's a great place to see if you want to do something different and off the beaten path.
When you go to Huacachina, you can tour the desert, swim in the oasis, and eat food from the area. You can also do things like sandboarding, dune buggy trips, and hiking, among many other things. Anyone who wants to see the Peruvian desert's beauty and excitement should go to Huacachina. Bring lots of sunshine and water, and prepare for an adventure you'll never forget.
Happy Travels!
Travelers also viewed the following: