Bungee jumping in New Zealand is an exhilarating adventure that attracts thrill-seekers worldwide. Known for its stunning natural landscapes and adrenaline-pumping activities, New Zealand offers a paradise for those seeking an adrenaline rush. With its rugged mountains, deep canyons, and picturesque rivers, it's no wonder that bungee jumping has become one of the top adventure sports in the country. Whether you're leaping off the iconic Kawarau Bridge in Queenstown or diving headfirst from the towering heights of the Nevis Bungy, each jump promises an unforgettable experience filled with excitement, adrenaline, and breathtaking views. So, if you're a thrill-seeker looking for the ultimate bungee jumping experience, New Zealand is the place to be. Get ready to take the leap and embrace the thrill of bungee jumping in this adrenaline junkie's paradise.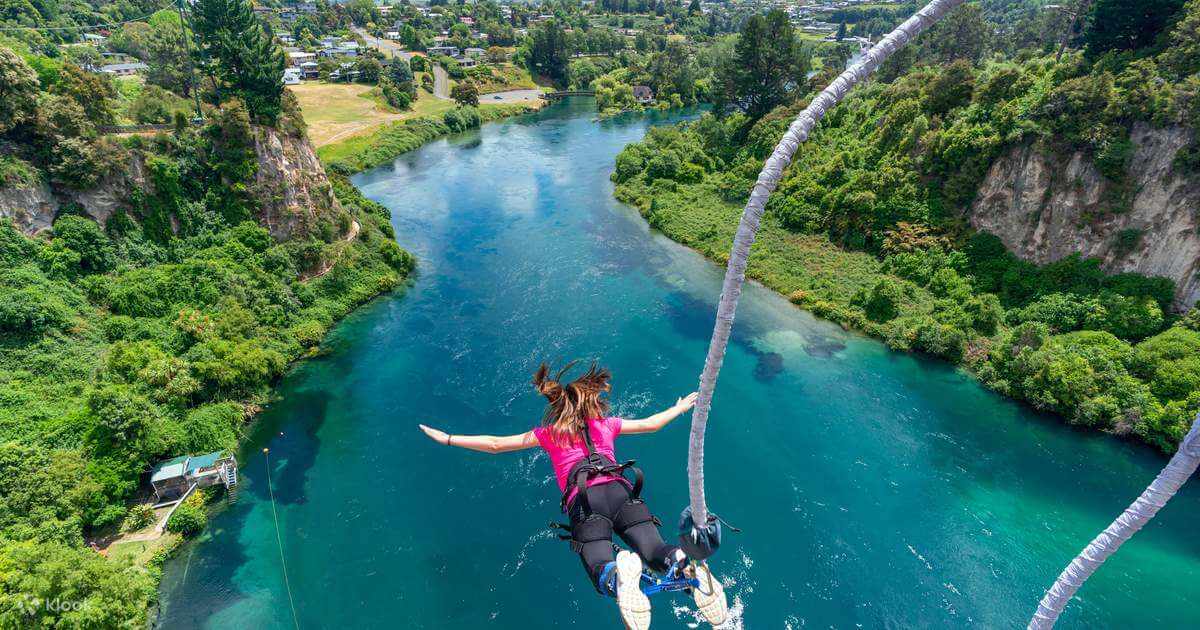 Since bungee jumping originated in New Zealand, it is unsurprising that this extreme sport is so well-liked in this country. It is the ideal location for thrill-seekers looking for an adventure due to the rough terrain, deep gorges, and breathtaking scenery. This article will examine bungee jumping in New Zealand, exploring the finest jumping locations and what to anticipate from this thrilling activity.
Queenstown: The Home of Bungee Jumping
Queenstown, regarded as New Zealand's adventure capital, is the ideal location for bungee jumping. The town has various bungee jump companies, each providing a distinctive experience.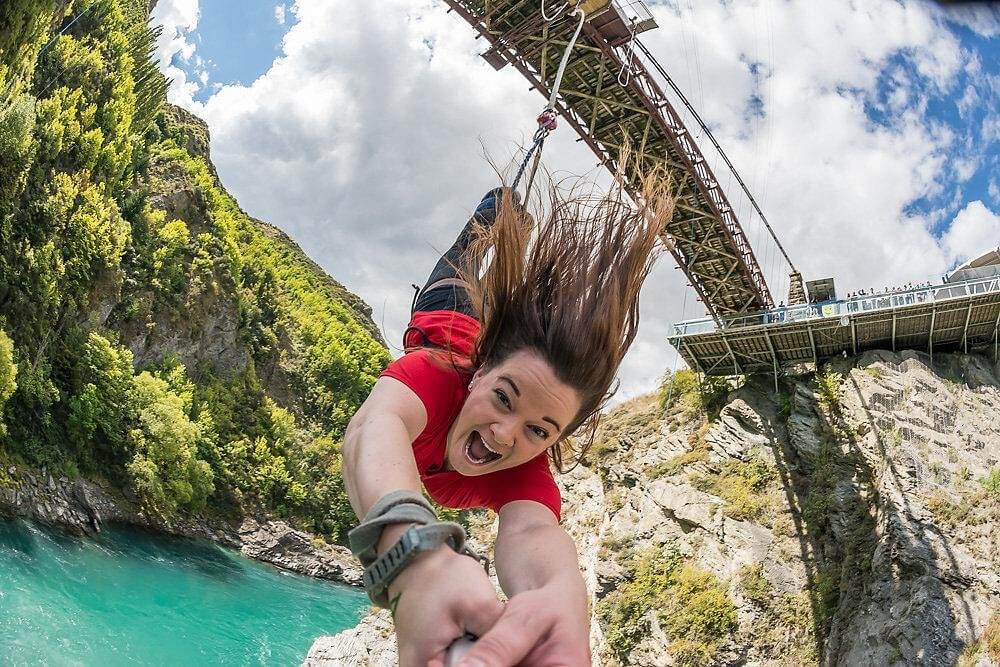 Queenstown's first bungee jump occurred on the Kawarau Bridge, which crosses the Kawarau River. One of the most well-liked jumps in New Zealand, the 43-meter jump is ideal for beginners. The Nevis Bungee, New Zealand's highest jump, is another option if you're up for it. This jump is not for the faint of heart because it is 134 meters high.
Taupo: A Thrilling Jump over the Waikato River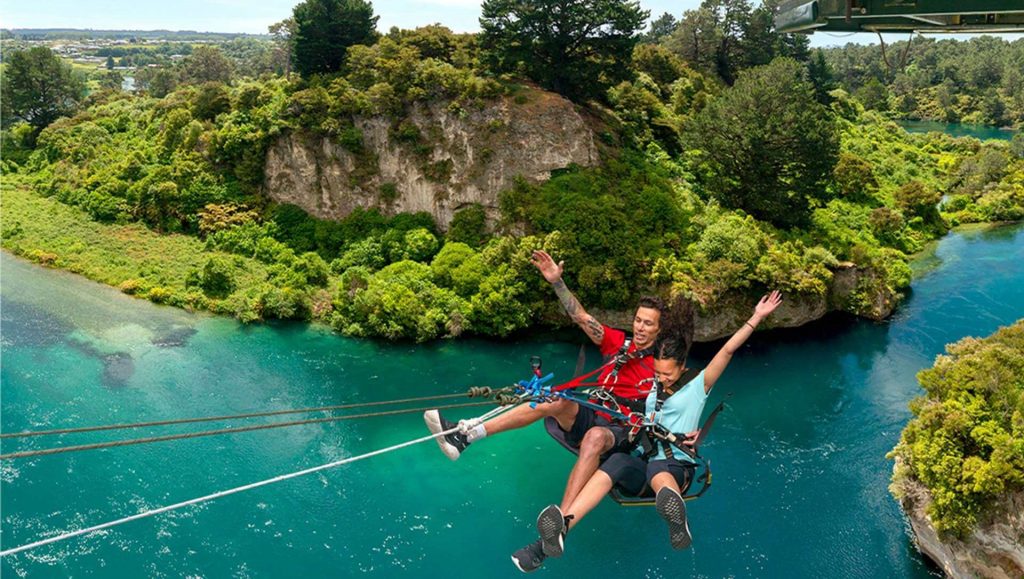 Taupo, located in New Zealand's North Island, is known for its stunning natural beauty and adrenaline-pumping activities. One of the most thrilling experiences you can have in Taupo is bungee jumping over the mighty Waikato River. With the majestic river below and the scenic landscapes surrounding you, this bungee jump offers an exhilarating adventure. Whether you're a daredevil seeking an adrenaline rush or simply looking to conquer your fears, a leap in Taupo promises an unforgettable and thrilling experience that will leave you with lifelong memories. Get ready to take the plunge and experience the heart-pounding excitement of bungee jumping in Taupo.
On the North Island, Taupo is another fantastic location for bungee jumping in New Zealand. The Waikato River, New Zealand's longest river, can be jumped near Taupo. The jump is 47 meters high and a fantastic choice for people looking to bungee jump in a beautiful natural setting.
Rotorua: A Jump with a Difference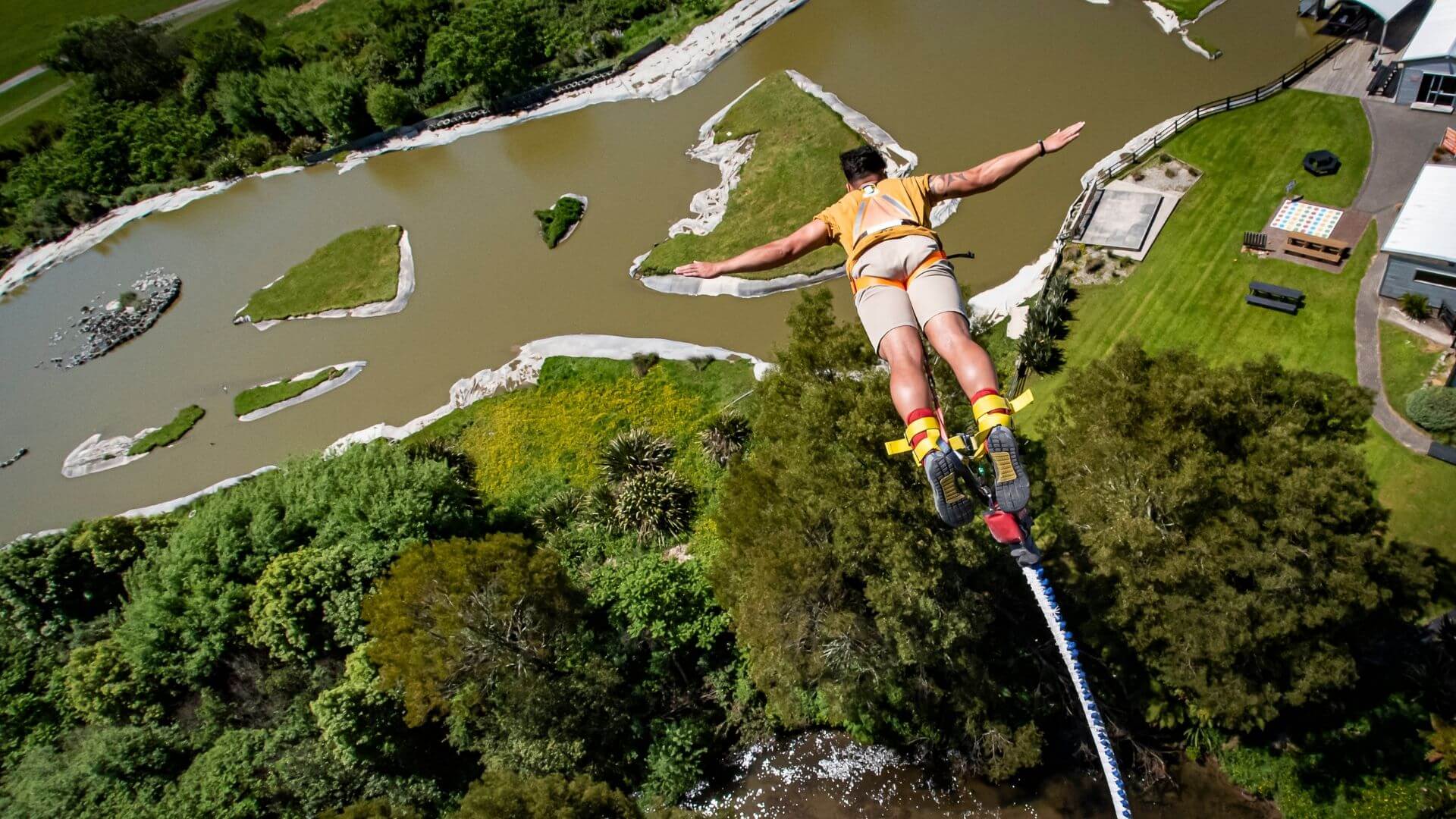 In addition to being well known for its geothermal activities, Rotorua is a fantastic location to go bungee jumping. It is a unique jump because you jump off a platform suspended over a geothermal pool in Rotorua. Despite not being as high as others, this bungee jump is still an exhilarating adventure unmatched anywhere else.
What to Expect from Your Bungee Jumping Experience?
Bungee jumping is not for everyone, but for those who dare to try it, it is an unforgettable experience. Before jumping, you'll receive a safety orientation and all the appropriate gear, such as a harness and bungee cord.
You'll need to muster all your courage once you're prepared to jump and then make the jump. Freefalling through the air is terrifying and thrilling, and you'll feel a great rush of adrenaline when the bungee cord finally catches you. You will be dropped back to the ground after your jump so you may revel in your accomplishment and excitement.
Finally, bungee jumping in New Zealand is a thrilling experience that should be noticed. New Zealand is the ideal location for thrill-seekers searching for an adventure, with breathtaking scenery, top-notch operators, and jumps to suit all levels of expertise. A bungee jump in New Zealand is an event you won't soon forget, whether you're a seasoned adrenaline junkie or a novice.
Happy Travels!
People also viewed: