Its cutting-edge Nordic food, first-rate service, and opulent setting make it renowned. The meals on the menu showcase the greatest Estonian and Nordic ingredients. They frequently fuse conventional flavors and cooking methods in fresh, inventive ways. LEE Restaurant is a well-liked option for special events and celebrations and is regarded as one of the best eating establishments in Tallinn.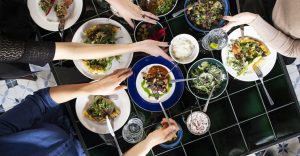 The eatery is well-known for its distinctive and frequently-changing cuisine. The changing seasons and the finest local ingredients drive this motivation. The chef team, led by Sander Rio, chef de cuisine. He is talented and creative and shows in the attractively presented dishes. The kitchen slow-cooks the deer and presents it with a range of seasonal vegetables. The salmon, served with a combination of Nordic elements like fennel and dill, is a popular menu item.
LEE Restaurant is renowned for both its outstanding food and outstanding service. The wait team commits to providing an exceptional dining experience for each customer. They are knowledgeable and passionate about the cuisine and beverages they offer. The team at LEE Restaurant will go above and beyond to ensure your experience is truly remarkable, whether you're celebrating a special occasion, enjoying an evening of exquisite dining, or enjoying a romantic lunch.
Conclusion
In conclusion, LEE Restaurant is a cutting-edge fine-dining establishment in Tallinn, Estonia, distinguished by its avant-garde Nordic food, first-rate service, and opulent setting. The artfully presented meals on the constantly-changing menu showcase the cooking team's talent and creativity. The menu, influenced by the seasons and the finest local ingredients, displays their expertise. Each guest will have a memorable dining experience thanks to the waitstaff's expertise and commitment. LEE Restaurant is the ideal place for a memorable dining experience in Tallinn, even if you're celebrating a special occasion, having a romantic meal, or just treating yourself to a night of exquisite cuisine.