Welcome to the mesmerizing world of the Caribbean, a tropical paradise that beckons with its radiant sun, azure seas, and pristine sandy shores. Embark on a journey of island hopping, where each destination unveils its own unique charm, captivating your senses and leaving you in awe of Mother Nature's splendor.
The Caribbean is a haven for those seeking an escape from the ordinary, a place where time seems to stand still amidst palm-fringed beaches and warm tropical breezes. With a collection of stunning islands scattered across the Caribbean Sea, this region offers a diverse range of experiences for every traveler.
The Caribbean is divided into two regions: The Greater Antilles, which includes Cuba, Hispaniola (Haiti and the Dominican Republic), Jamaica, and Puerto Rico, and the Lesser Antilles, which consists of the Virgin Islands, Leeward Islands, Windward Islands, and the ABC islands (Aruba, Bonaire, and Curacao). Visitors can tour one or both zones based on their interests and time limits.
Island hopping in the Caribbean can be accomplished via ferry, private yacht, or chartered plane. Ferries are the most economical and popular mode of inter-island transit, and many Caribbean islands are well-served by frequent ferry services. Private yachts provide a more luxurious and flexible alternative to reach remote beaches and hidden coves inaccessible by other transportation modes. Chartered planes make island-hopping even more exclusive and easy since travelers may fly straight to their favorite locations without waiting in massive airport lineups.
The Caribbean is a one-of-a-kind region of the globe, with most people arriving on pre-arranged packages, resort stays, and, of course, as part of the ever-expanding cruise business. Independent travelers interested in island hopping are uncommon. The islands, as predicted, cater primarily to cruisers and resort guests.
Island-hopping throughout all 13 separate countries is achievable with enough planning and understanding. And, if you're lucky, you might visit a few islands that are worth seeing while being an overseas territory. Most significantly, some islands provide much more than just a beach.
How many countries are there in the Caribbean?
The Caribbean is home to 13 sovereign countries, all of which may be visited in a single extended journey.
Antigua and Barbuda
The Bahamas
Barbados
Cuba
Dominica
Dominican Republic
Grenada
Haiti
Jamaica
Saint Kitts and Nevis
Saint Lucia
Saint Vincent and the Grenadines
Trinidad and Tobago
How to plan your island-hopping Caribbean itinerary?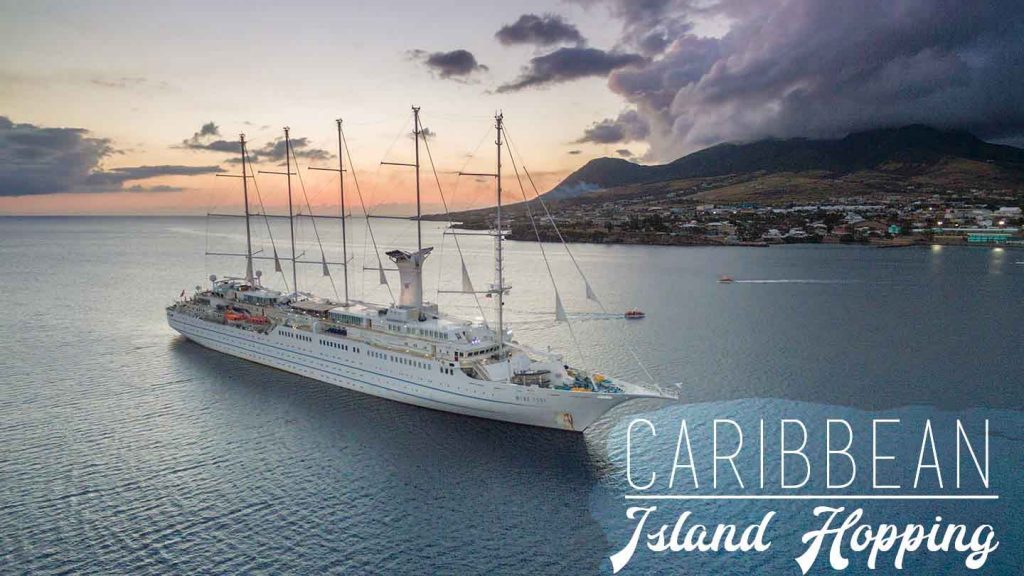 Getting to the Caribbean is simple; several direct flights from Europe and North America exist. If you're on a tight budget, the best alternative is to look for European charter flights to Barbados, Guadeloupe, or Martinique and begin your journey there.
Are you visiting from Canada or the United States? You'll be spoiled for flight choices and can accomplish your Caribbean island hopping in a few chunks. If you want to visit all of them, you should start in the south (say, Trinidad or Barbados) and work north.
Alternatively, start in the Bahamas and work your way south.
What is it truly like to travel the Caribbean as an independent traveler?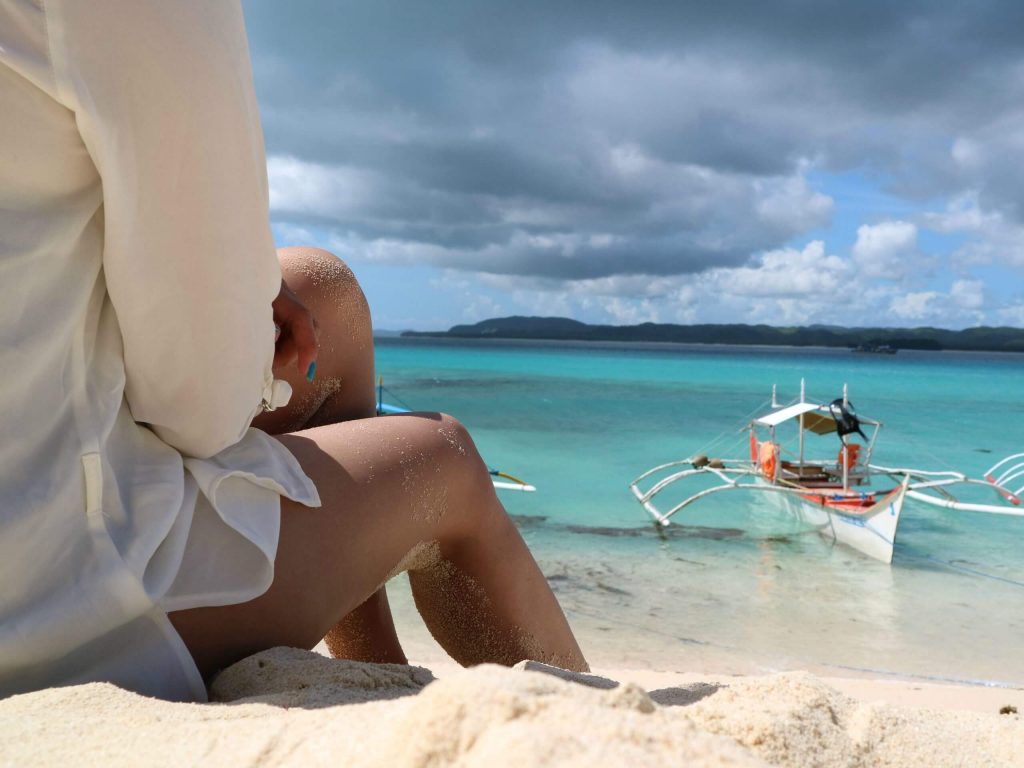 The Caribbean island hopping may be lonely at times. Meeting other travelers is more challenging, and hopping from island to island might be expensive because there are no affordable flights (minimum of $100-$150).
There aren't many ferries (mainly in the Eastern Caribbean), and you may assist on a boat to the next island, but that takes more time and patience.
Island hopping the Caribbean – Ferry Vs Flights Vs Cruise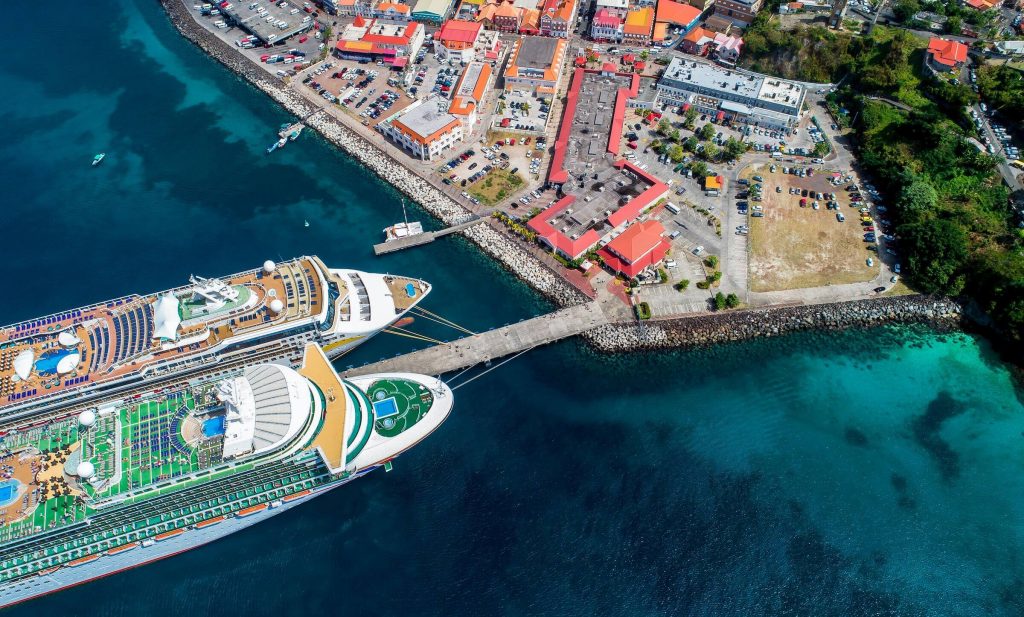 You only have a limited time on each island, and the entire cruise idea enriches the individuals who control them while leaving nothing for the real islands. It's also quite harmful to the environment.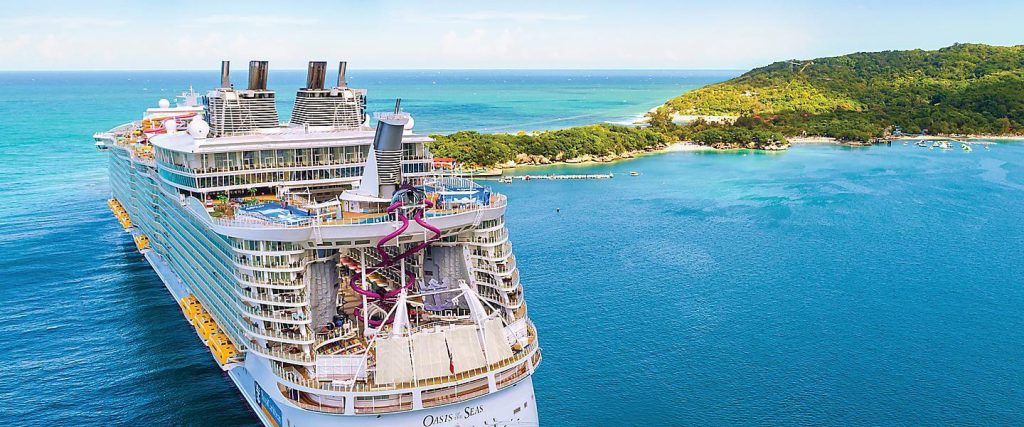 Locals in the Bahamas told me that, according to statistics, cruise tourists spend just $10 on the island since they eat and drink on the ship and arrange tours through the cruise.
However, many individuals are short on time, and cruises may provide excellent value. This is a perfect way to see the Caribbean for individuals afraid of flying. If you decide to schedule a Caribbean cruise, attempt to contribute to the local economy instead of planning excursions via the cruise line.
What is the best way to fly around the Caribbean?
There are two possibilities here. You can fly into and out of most of the islands from Miami. You may also connect them with tiny Caribbean airlines, although this needs some organization because flights are rarely scheduled regularly.
Caribbean Ferry between 4 Islands
There's some bad news if you intend to ferry around the Caribbean. These are not Greek islands; most Caribbean islands lack regular passenger ferries.
It indicates tiny ferries, such as in St. Vincent and the Grenadines, where you may take a ferry to the next islands, but there are few international crossings.
There is just one ferry that links four islands: L'Express des Iles
The Express des Iles ferry service connects the islands of Martinique, Guadeloupe, Dominica, and St. Lucia (as well as Marie Galante and Les Saintes). You may quickly reserve your ticket online and view the pricing and timetable. However, the website is only available in French.
Island hopping in the Caribbean is much more than the sun, sea, and sand. Visitors may immerse themselves in local traditions and customs by visiting museums, art galleries, and historical sites in the region, which has a rich history and culture. The Caribbean is also well-known for its delectable food, which combines African, European, and indigenous elements. Fresh seafood, jerk chicken, plantains, and rum drinks, among other local delights, are available to visitors.
In conclusion, island hopping in the Caribbean is a once-in-a-lifetime experience that provides limitless options for adventure, relaxation, and discovery. The Caribbean has something for everyone, whether seeking a romantic trip, a family holiday, or a single experience. So pack your bags, apply sunscreen, and prepare to embark on a once-in-a-lifetime adventure.

Happy Travels!