Visiting Minsk: Where The Untouched Wilderness Is A Reality
As the capital, Minsk has a special administrative status in Belarus and is the administrative centre of the Minsk Region and Minsk District. As of January 2021, its population was 2 million, making Minsk the 11th most populous city in Europe. Minsk is one of the administrative capitals of the Commonwealth of Independent States (CIS) and the Eurasian Economic Union (EAEU). So pack your bags and Visit Minsk now!
After the dissolution of the Soviet Union, Minsk became the capital of the newly independent Republic of Belarus. International travellers may already know that Minsk has reliable and cheap public transportation, hotels, easy banking, and places to shop and eat. Still, the Soviet past lives on in the form of restored churches, fancy restaurants, hipster joints, and tourist traps, as well as Stalinist architecture and socialist street art, old-style cafes, and department stores. This makes Minsk an excellent place to go if you want to try something new.
Minsk History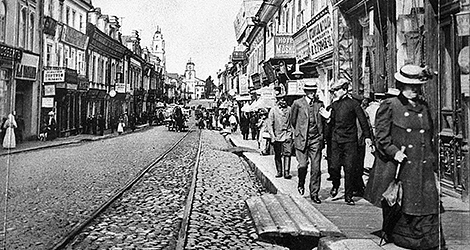 Most people now agree that Minsk was founded in the year 1067. Early East Slavic tribes, the Krivich and the Dragovich, lived on opposite sides of the Swislach River Valley.
At the beginning of the 12th century, the Polotsk principalities became smaller fiefs. In 1129, Kiev, the most powerful state in Kievan Rus, took over the Principality of Minsk. But in 1146, the Polotsk dynasty took over the state again. In 1237 and 1239, when the Mongols attacked Russia, Minsk was still standing.
By the middle of the 16th century, Minsk was an important economic and cultural centre of the Polish-Lithuanian Commonwealth. It was also an essential place for the Eastern Orthodox Church. In 1655, the forces of Tsar Alexei of Russia took over the city of Minsk. During the Great Northern War, the second wave of damage happened in 1708 and 1709, when the armies of Charles XII of Sweden and then Peter the Great took Minsk. In 1793, after the Second Partition of Poland, Russia took over the city of Minsk. It became the county seat of Minsk County in 1796. When France attacked Russia in 1812, the French Grand Army stayed there briefly.
During the 19th century, the city kept growing and getting better. By 1860, 27,000 people lived in Minsk, a major trading city. At the beginning of the 20th century, Minsk was one of the most essential places in Belarus for the labour movement. But the First World War greatly affected how Minsk grew and changed, keep this in mind when you visit Minsk.
How To Get Into Minsk
By Air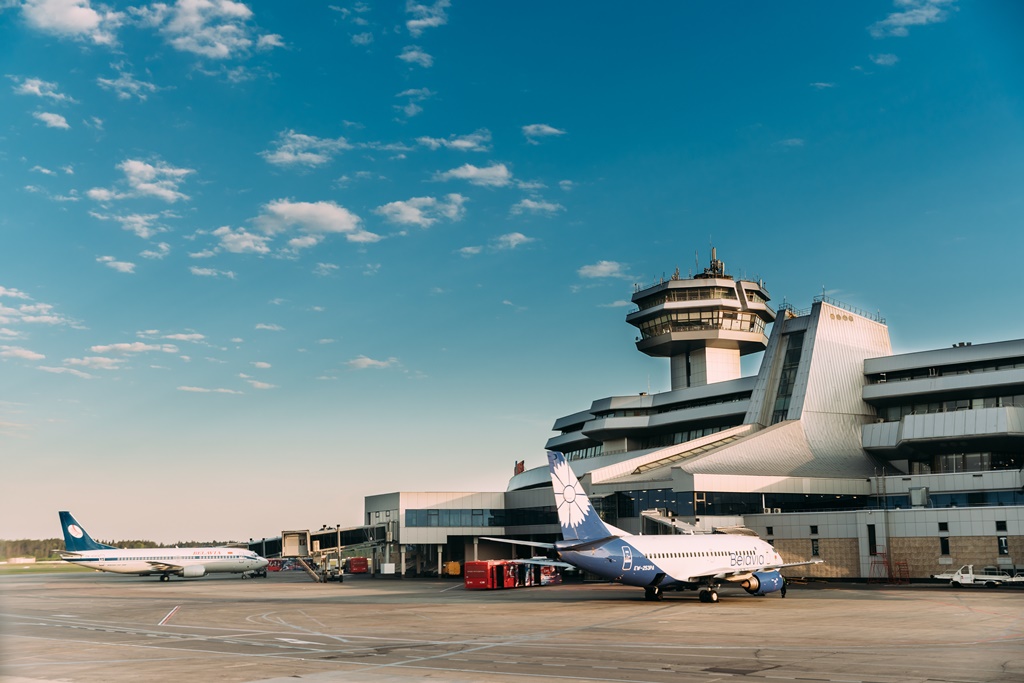 In addition to Russians and people from many other countries, people from 74 countries can fly into Minsk National Airport without a visa if they meet specific requirements.
The Minsk National Airport is 37 kilometres east of the city. After you show your passport, you can go to duty-free shops and cafes. The only airline in Belarus, Belavia, is based at Minsk National Airport, becoming a popular stopover for people travelling between Ukraine, Russia, the Caucasus, Central Asia, and Europe. Also, some Russian airlines and other airlines fly to Minsk every day or every day.
When you visit Minsk yoiu can from the Central Coach Terminal, take the No. 300E or private minivans that leave every 15 to 45 minutes.
By Rail
The Central Station for Trains The country's main train station. It is easy to get to by train from Western and Central Europe, Lithuania, Ukraine, Russia, and other countries in Europe and the United States. The fastest train from Vilnius takes about 212 hours and costs between $10 and $15 one way. From the Zachodnia, Centralna, or Washchodnia train stations in Warsaw, it takes about 10 hours to go somewhere for the night. Trains also come from Prague and other cities in Europe. Every day, a sleeper train leaves Kiev in the evening and arrives in the morning. The Belarus-Russia land border can only be crossed by train or bus by people from Belarus or Russia. People with other kinds of passports have to take a flight.
By bus           
Like trains, many services from European cities to Minsk arrive at the Avtovokzal Vostochny bus station.
By car          
You can drive but need to know how the border system works. Since this is an EU border, there are stringent checks. The climb can take up to two hours. Your bags can be checked. It can be hard to do this if you don't know Russian, Belarusian, or Polish. If you are a tourist and have your passport, visa, and car registration ready, crossing the border can be easy and take no more than 45 minutes. Belarus has roads that cost money to use.
Minsk Climate
Due to its location between the strong influence of moist air from the Atlantic Ocean and the dry air of the Eurasian landmass, Minsk has a hot, humid continental climate (Koppen Dfb). It has unstable weather that changes often. In January, the average temperature is 4.2 °C (24.4 °F), and in July, it's 19.1 °C (66.4 °F).
On January 17, 1940, the temperature was 39.1 °C (38 °F), and on August 8, 2015, it was 35.8 °C (96 °F), which was the warmest day on record. There is a lot of fog, especially in the fall and spring. Minsk gets 686 mm (27.0 in) of rain and snow yearly. One-third of this falls as snow and rain in the cold season, and the other two-thirds fall in the warm season. Most winds come from the west and northwest all year long. These winds bring cool, moist air from the Atlantic Ocean, and something to keep in ming when planing your visit to Minsk.
Top Sights In Minsk
Minsk Great Patriotic War Museum
The Belarusian State Museum of the History of the Great Patriotic War was the first museum in the world to tell the story of the bloody war of the 20th century. It was also the only museum built in Belarus while the Nazis were in charge. Today, it is one of the most important and prominent military museums in the world, along with Moscow, Kiev, and New Orleans, all of which have good collections.
Minsk Belarusian National Arts Museum
On January 24, 1939, the museum opened its doors. On July 10, 1957, it was called the National Art Museum and the State Art Museum of the BSSR. There are more than 30,000 things in the museum. It comprises 20 works of art from Belarus and other countries. Under its direction, the museum has opened new parts. Some of them are the V.Byalynitski-Birulya Museum in Mogilyov, the Museum "The House of the Vankovicches. Early 19th-century culture and art "in Raubichi, there is a museum of Belarusian folk art. A must do in a visit to Minsk.
Minsk Island of Tears
A monument was built in 1988 to remember the Belarusian soldiers who died in the 9-year war between the USSR and Afghanistan was a terrible mistake (1979-1988). Crossing a small footbridge, you can get from the old town to the Island of Tears. The cathedral is the most essential part of the monument. The ghostly figures of grieving mothers, sisters, and widows are at the cathedral's base. A picture of a young angel crying is in a nearby fountain. You can see that some parts of his body shine more than others. This is because on their wedding day, newlyweds in Belarus go to war memorials, and modern folklore says that if the bride looks into this poor young man's secret, she will have children.
Minsk-Arena
Minsk-Arena is a multi-purpose indoor stadium in Minsk, Belarus. The Minsk-Arena complex is unique in Europe in how it is made and works. It is home to the ice hockey team Hockey Club Dinamo-Minsk, based in Minsk. It also has a multi-sport and entertainment arena that can hold 15,000 people. Even though ice hockey is the main sport played there, speed skating, track cycling, and bandy can also be done there. The stadium was built between 2006 and 2009 and opened to the public on January 30, 2010.
Minsk Victory Square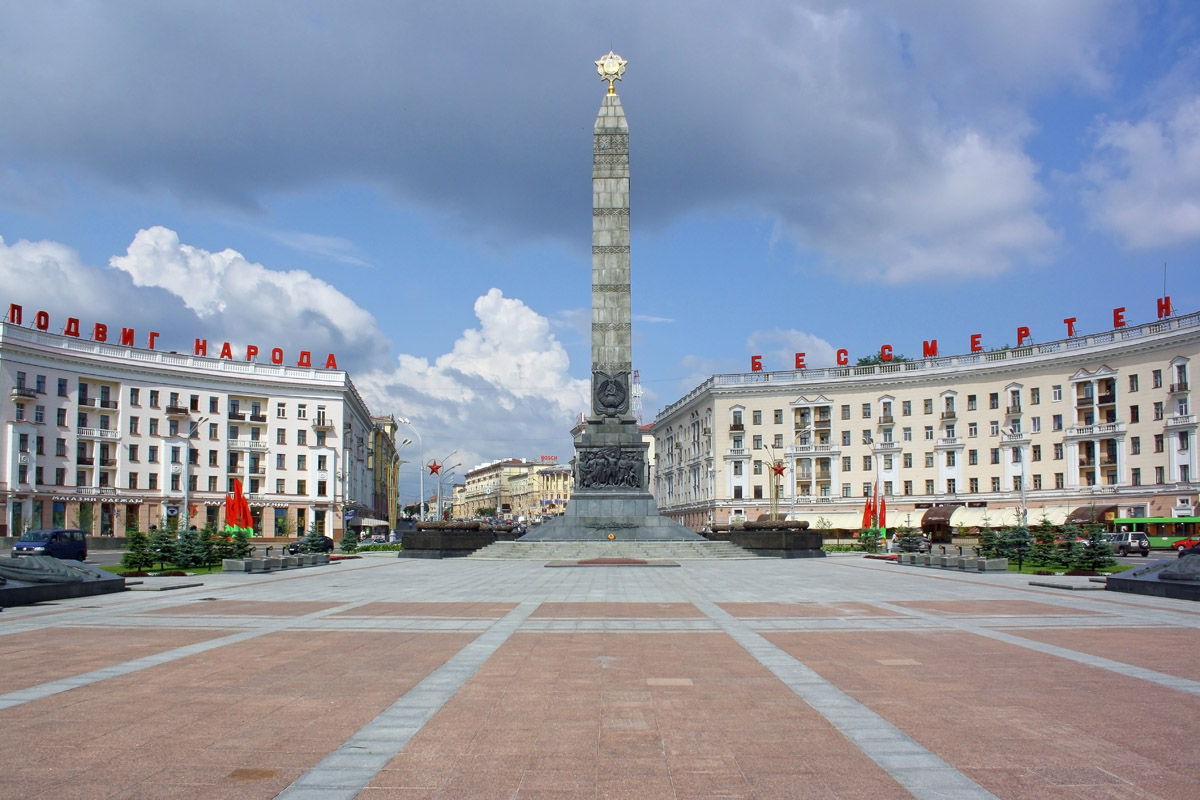 Victory Square in Minsk is a monument to the fact that the Soviet Union won World War II on the Eastern Front. The square is middle of Minsk, where Istiklal Street and Sakrau Street meet. It is a well-known place with the same historical importance as Red Square. In the middle of the square is a monument 38 metres high. At the top is a nearly 3-meter-tall copy of the "Victory Medal." In 1954, the monument honoured the Soviet and Belarusian soldiers who fought in World War II.
Minsk Stalin Line
The Stalin Defense Line was a costly defence engineering system built to protect against German fascism. It is 1,200 km long and goes through the whole western part of Belarus. All of it is made of unique materials and strong concrete. It is a military legacy from the 20th century that is very important. Tourists can see a complex and modern defence road project with many air raid shelters, fire power stations, etc., as well as telescopes and other weapons and equipment. Don't forget this in your visit to Minsk.
Minsk Pripyatsky National Park
The "Lungs of Europe" is what people call Pripyatsky National Park, which has swamps, floodplains, broadleaf forests, and oak forests. The 156,813-acre park is home to more than 250 species of birds, 900 species of plants, and more than 50 species of mammals, such as elk, wild boar, lynx, red deer, and European bison. Trekking, fishing, boat trips, and guided treks are just some things you can do here. The park also has an extensive museum with many collections of plants and animals and exhibits of nature photography and ethnographic displays. You can stay at the jungle lodge for the night.
Minsk Nesvizh Castle
The Radziwill family built the palace over 400 years, from the 16th to the 19th centuries. It is a mix of Baroque and Renaissance styles. This is a UNESCO World Heritage Site and one of Belarus's most popular places. Outside, there are traditional English rose gardens and a beautiful central courtyard surrounded by yellow palace walls. The inside was fixed up in the late 1800s. It has gilded ceilings, dark wood panelled walls, ornate antique furniture, reception rooms with chandeliers, large bedrooms, intricate porcelain fireplaces, mounted hunting trophies, and many family photos. Impossibly luxurious.
Minsk City Details 
Minsk Currency: Belarusian ruble
Area: 348.8 km²
Minsk Weather: 0°C, Wind N at 24 km/h, 95% Humidity
Minsk Population:  1.975 million (2017)
Official languages: Polish
Minsk (Belarus) dials Code: +375
Getting around in Minsk
The city centre of Minsk is easy to get around on foot. Buses, trams, trolleybuses, rail city lines, and the Minsk Metro are all ways to get around the city (underground). Public transportation in Minsk is cheap and works well. Google Maps works well for getting around when visiting Minsk.
By bus
In Minsk, there are a number of express buses. The route number for these buses is E, which stands for Belarusian Express. Most periods don't cover them, but they can be added for a small fee.
City buses, trolleybuses, and trams often have longer routes than privately driven minivans. They are fast, safe, and of good quality. Minivans will stop at regular or trolley bus stops if you ask them to. Depending on the route, they cost between 1.00 and 1.50 rubles.
By metro
In the city's centre, the Kastrynickaja and Kupalaskaja stations are on two underground lines that make up the Minsk Metro. The Maskoskaja line is blue on the metro map. People often refer to it as the first line. It's the oldest metro line in Minsk. The Atazavodskaja line, usually called the second line, is coloured red. Each place on the map has a number, which makes it easier for tourists to find their way. However, locals may need to learn this. They always use the correct name for each station. Depending on the time of day, trains run every two to fifteen minutes. The first train leaves the starting station around 5:30, and the last train leaves at 1:40 in the afternoon. If you're travelling with a big bag, the police may stop you at every station to check your bag.
By taxi
Yandex and Next Taxi are two taxi apps that are often cheap and easy to use. If you don't speak Russian or Belarusian, they are helpful. Many people in the area use the phone to call a taxi, which usually shows up in a few minutes. Taxis are often stopped on the street. The driver has to use a toll metre, which can be connected to a phone. If you need clarification, find out how the fee is set beforehand. When drivers wait for customers at airports and train stations, they charge more than they should. Talk to people.
Bike
While visiting Minks there are many places to rent bikes, some of which are automated. If you see a QR code on an empty orange bike or electric scooter, scan it and use it to get around the city.
Minsk Cuisine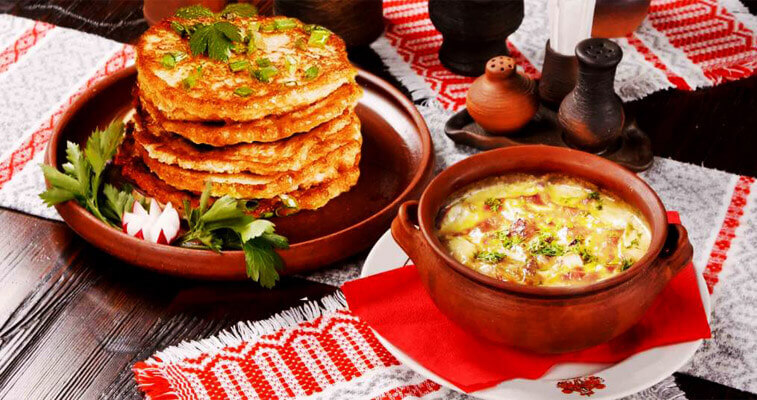 Because of their shared history, traditional Belarusian food is similar to other parts of Eastern Europe, especially Poland and Lithuania. On the menu are often soups, dumplings, baked potatoes, dishes with mushrooms and meat, pickled vegetables, and salads. Beer and naliuki,  spirits made of berries, fruits, and different spices, are typical here. There are a lot of traditional Belarusian restaurants in Minsk. Meat has always been a big part of the traditional Belarusian diet, and Minsk is becoming more and more accommodating to vegetarians and vegans. Belarus can only be reached by land. Sea fish costs a lot.
Minsk Nightlife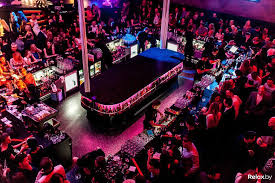 Minsk's nightlife is exhilarating and will give you nights you'll never forget. There is no one place in the city where all the nightclubs are together. So it is essential to know where to plan the evening. Nightlife is plentiful and ranges from discos to trendy bars, casinos, restaurants and cafes. Belarussian vodka is good and is considered one of the best in the world.
Even the trees along the streets of Minsk are decorated with bright garlands at night, making long evening walks in the city feel very romantic. Don't miss out the best night in your visit to Minsk.
Minsk Accommodation
Location is essential when planning to visit Minsk, and if you need Belarus visa assistance, you will want to ensure that your Minsk hotel visa assistance is still valid. This is usually done after booking, and if they can't help, there are travel agencies in Belarus that can help you get a visa, or you can cancel most Booking.com reservations for free. Prices for hotels in Minsk, Belarus, vary a lot, so it's essential to look at where the hotel is, how much it costs, what people say about it, and what it offers.
Approximate Budget 
When you visit Minsk, based on what other tourists have spent, you should spend about Br175 ($70) daily. This is the average daily price based on what other tourists have spent. For one day, travellers have spent an average of $18 for food and $12 for local transportation. Also, the average hotel room cost for two people in Belarus is Br139 ($55). So, it costs an average of Br2,451 ($978) for two people to go to Belarus for a week. These average travel prices were all collected from other travellers to help you plan your travel budget.
Conclusion
Belarus is a big country in Eastern Europe, between Ukraine and the Baltics. It only gets a few tourists. The country is run by "Europe's last dictator," and its visa rules have recently been made easier. In recent years, it has become much easier to get to Belarus. More than half of the country is covered in forests, including Bialowieza, the oldest forest in Europe. There are lakes and rivers all over the country where locals and brave travellers can fish, canoe, kayak, or camp in the untouched wilderness that has never been touched by the outside world. So pack your bags and visit Minsk now!
Check these blogs for more travel destinations!