A food and travel city guide
Stuttgart is recognized as the "Cradle of the automobile," as it is home to two of the world's most popular car companies, Mercedes-Benz and Porsche. Stuttgart also has automobile museums (of course, Mercedes and Porsche), and the Käfer (the world's second-most-sold car) was invented here.
There are cars you drive, then cars you fantasize about. Stuttgart is one of the greatest places in the world for both, and not only because it produces the world's best automobiles. Like nowhere else on Earth, automotive history comes to life here.
Stuttgart is located along the Neckar River, in a woodland vineyard and orchard environment in medieval Swabia, between the Black Forest to the west and the Swabian Alp to the south.
Stuttgart History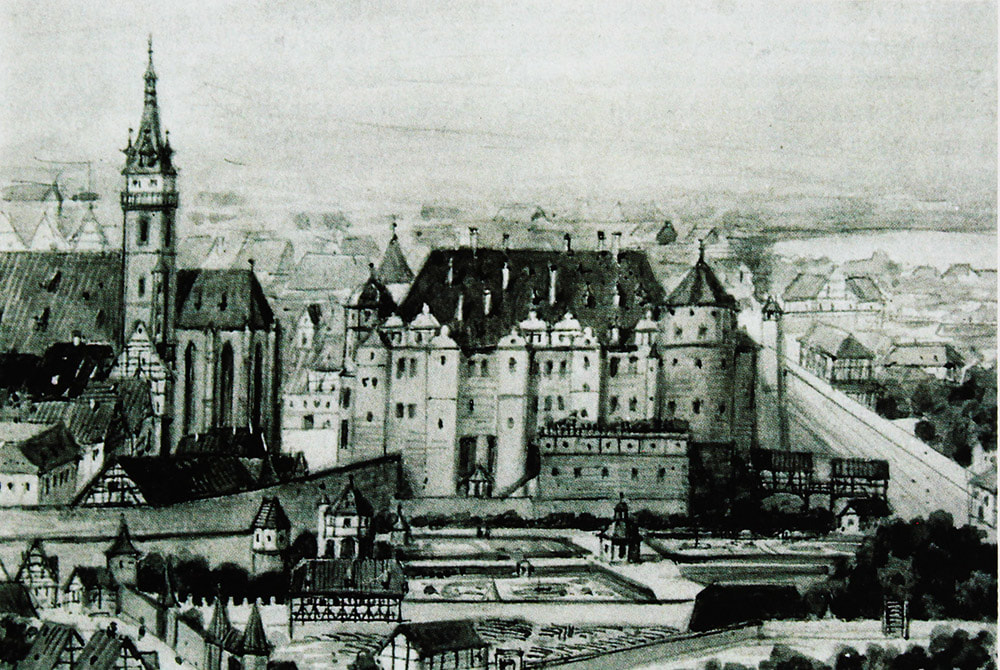 When tracking back the history of Stuttgart, Around 950 AD, Duke Liudolf of Swabia established a stud farm ('Stuotgarten') at Stuttgart. Over time, this farm evolved into a community and, finally, the city of Stuttgart. Stuttgart became a town in the 13th century and transferred to the counts of Württemberg, serving as their capital until the 19th century.
Stuttgart suffered significant damage during the Second World War. The Thirty Years' War, French invasions in the 17th century, and severe bombing during World War II all took their toll on the city.
During the postwar rebuilding, a concentration on high-quality manufacturing, engineering, and exports helped Stuttgart become one of the focal points of the German Wirtschaftswunder ('economic miracle').
How to Reach Stuttgart
Travel by Train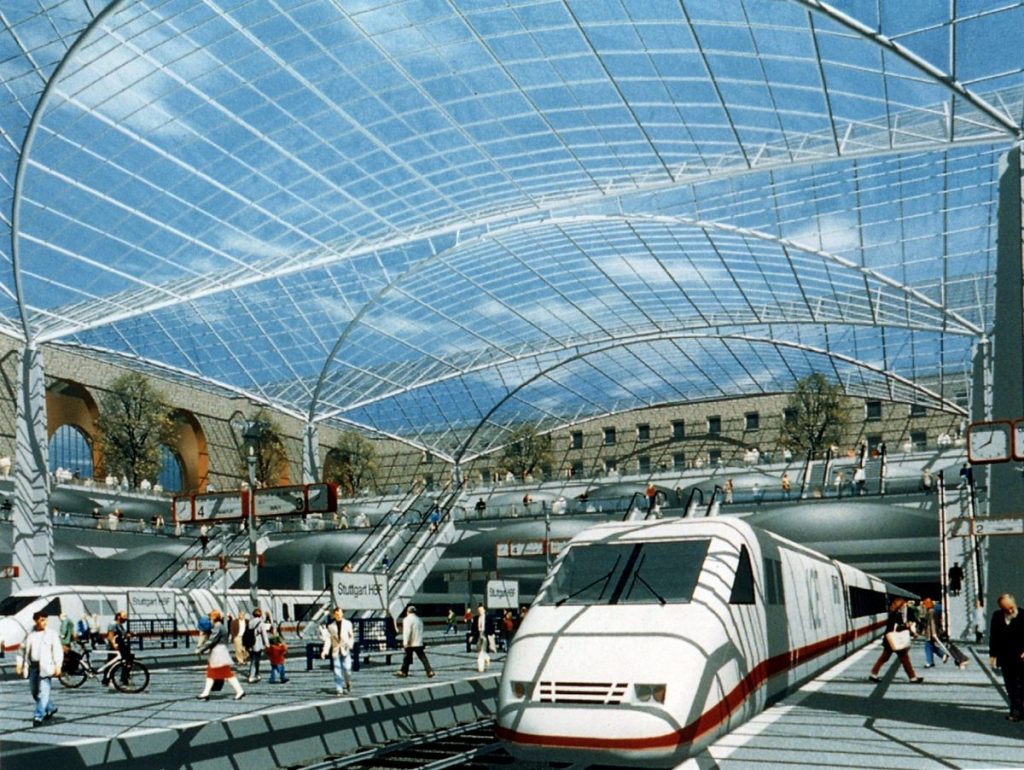 The outstanding train services provided by Deutsche Bahn connect Stuttgart to the rest of Germany and beyond. Intercity and ICE services connect to the worldwide network, while a high-speed TGV train connects the city to Paris in about four hours.
The Stuttgart Hauptbahnhof (central station) is located in the city center allowing you to easily travel to any part of the city from the station.
Deutsche Bahn train schedules and details are available through this link
Travel by Plane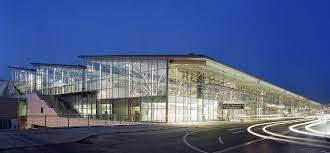 Stuttgart Airport is one of the busiest in Germany. It is 10 kilometers south of downtown and has four passenger terminals. The airport supports direct flights from various countries.
Stuttgart is well connected to several cities in Germany and Europe, as well as numerous overseas destinations. Among the many destinations served by this airport are Athens, Berlin, Dusseldorf, Paris, London, Atlanta, Hamburg, Madrid, Frankfurt, Istanbul, and Zurich.
You can access Stuttgart airport's official website through this link.
Travel by Road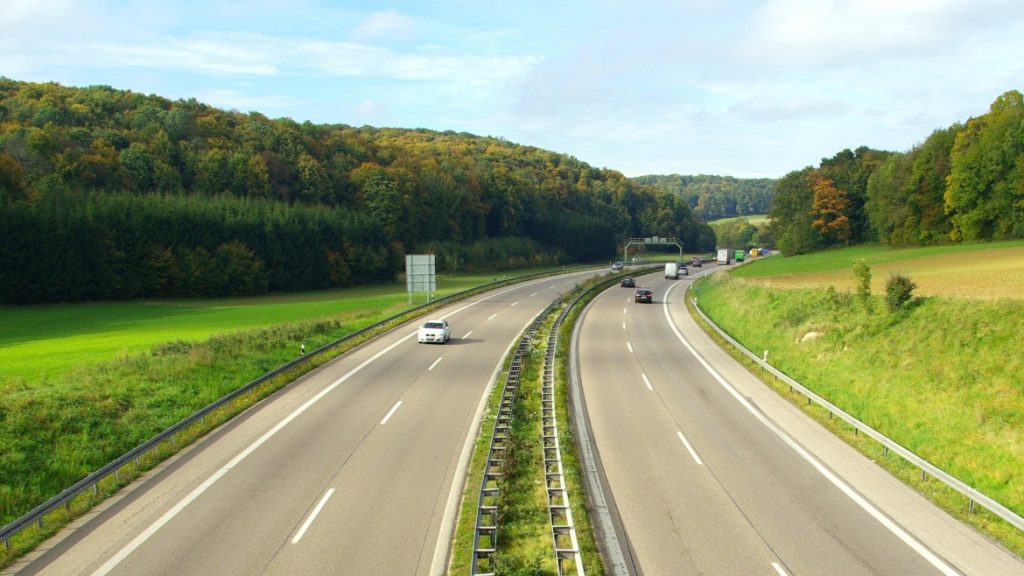 Stuttgart's central business area is accessible by state highways A8 and A81. So one can easily get through here by vehicle.
In addition, Stuttgart is very well connected to the rest of Germany and Europe by buses that travel on the world's greatest road network. Buses link Stuttgart to cities throughout Germany and neighboring countries.
Stuttgart Weather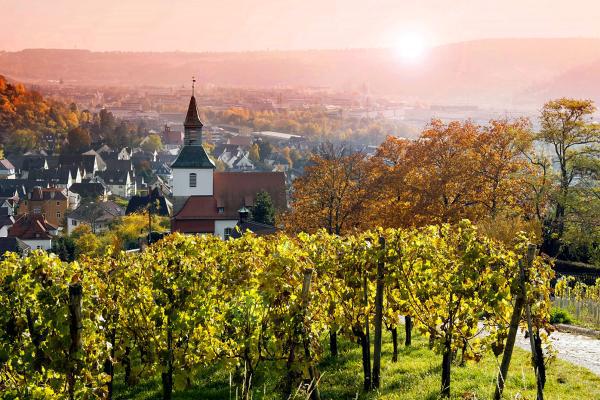 Stuttgart has a slightly continental climate, with cold (but not freezing) winters and mild to pleasantly warm summers. The city is situated in one of Germany's warmest regions, at least during the summer months, but the city's altitude counters this.
The average temperature ranges from 1.2 °C (34.1 °F) in January to 19.2 °C (66.6 °F) in July. And will decrease in the rest of the months, which will be 35.6  °F in December.
Winter is the least rainy season. Rain usually occurs in the form of a light shower or drizzle. However, thunderstorms can form in the afternoons in late spring and summer. As a result, the wettest months are May to August.
Winter
from December through February, is cold: daytime temperatures average a few degrees above freezing (0 °C or 32 °F), while nighttime temperatures hover around freezing. However, various weather conditions can arise.
Spring
which lasts from March to May, is an unpredictable season.
On the one hand, northwesterly currents can bring chilly periods, so much so that it can still snow in March and sometimes until mid-April. Furthermore, some cold days with highs around 10 °C (50 °F) are still possible in May, particularly in the early half of the month.
Southwesterly currents, on the other hand, can bring extremely mild or very warm periods, with highs exceeding 20 °C (68 °F) in April and above 25 °C (77 °F) in May.
Summer
is mild from June to August. Atlantic disturbances can affect this area even in this season, bringing cold and rainy days. Still, there may also be some hot and sunny days, with temperatures reaching 28/30 °C (82/86 °F), but with a potential for afternoon thunderstorms.
Autumn
from September through November, is initially lovely in September and sometimes also in early October (despite plenty of rain) but progressively grows colder, duller, wetter, and windier. The first-night frosts usually occur in November but can also occur in October. Fog may form on calm nights.
Best Time to Visit Stuttgart
The ideal time to visit Stuttgart is from mid-May to mid-September when the weather is mildest. The warmest months are July and August. However, it is expedient to bring a sweatshirt or sweater, a light jacket, and an umbrella on cold and rainy days.
Stuttgart's Attractions and To Dos
Mercedes-Benz Museum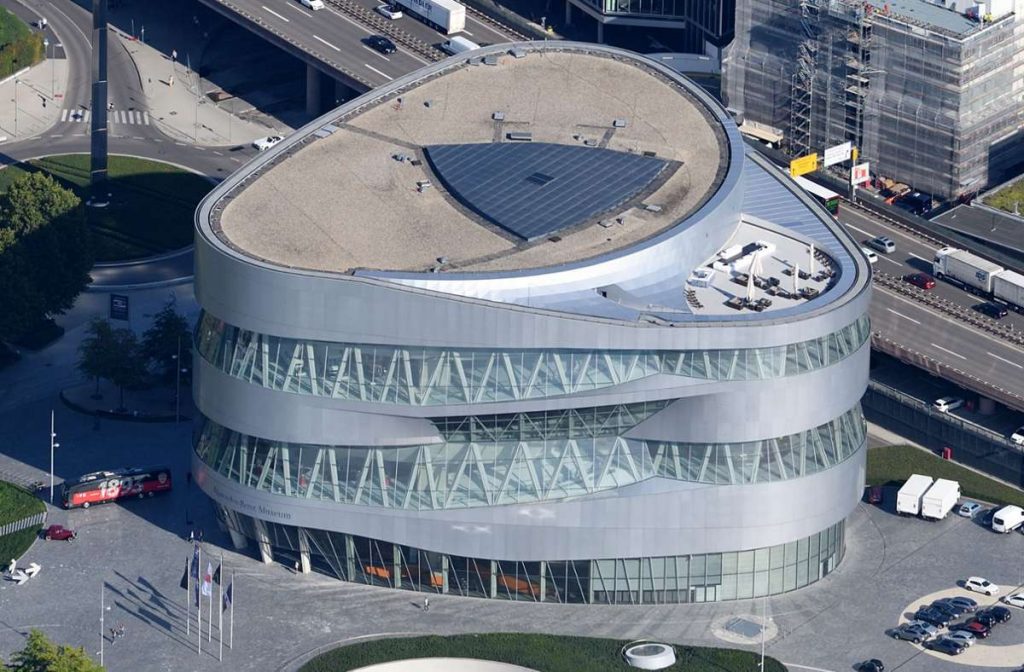 The Mercedes-Benz Museum, housed in a curved metallic structure with a double helix, sheds light not only on the evolution and mechanics of the models but also on how this brand and its founder, Mercedes-Daimler-Benz, have played an important part in defining contemporary German history. The double helix design allows for two parallel audio-guided tours when one focuses on the brand's rich history and the other on the diverse variety of Mercedes-Benz vehicles.
If you are a car lover, you'll be in heaven in Stuttgart, Germany: the automobile and motorcycle were allegedly invented in this German city.
At the center of the exhibits are 160 vehicles, including some of the first-ever manufactured auto racing legends and future prototype cars. Among the vehicles is the world's first motorcycle, a Daimler from 1885. Each floor on the inside is dedicated to one of the amazing Mercedes cars created by the company. Even non-car fans will be impressed by the flawless car arrangement.
The Mercedes-Benz Museum should be your first stop on the trip if you are a car enthusiast. It's often like a pilgrimage for automotive buffs.
Porsche Museum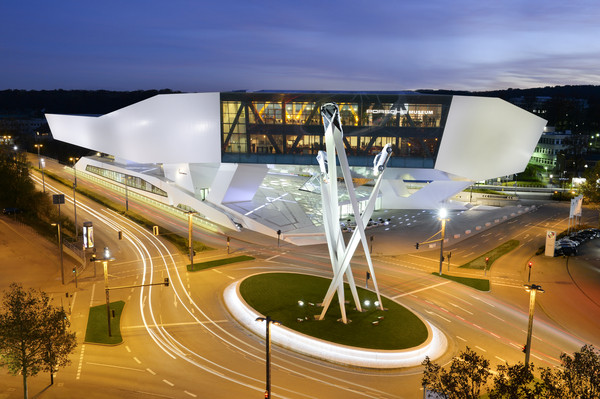 The museum highlights the brand's early days and recounts the many achievements of Professor Ferdinand Porsche, the designer of the VW Beetle and the first gasoline-electric hybrid.
The interactive 12-meter Porsche Touchwall, where you can use touch frames to browse through more than 3,000 drawings, images, posters, and advertising from the extensive historical archive, is the most popular feature of the museum, even for non-car lovers.
In the interactive Porsche in the Mix sound installation, you can play sounds from various models' engines, horns, and brakes over the years and mix them into an original music track which, after creation, can be sent to your email.
A day tour of the Porsche Museum is undeniably a must-do in Stuttgart.
Staatsgalerie Stuttgart
The distinctiveness of Stuttgart's State Gallery is evident even from the outstanding exterior. The first step into the museum will validate your intuition to be right, and you'll realize right away that this isn't just another boring museum.
Although the Staatsgalerie includes a fair description of German Renaissance art and Dutch and Italian painters from the 14th to the 19th centuries, it is best known for its extraordinary collection of 20th-century paintings.
This is one of the most famous museums in Germany.
Wilhelma Zoological and Botanical Garden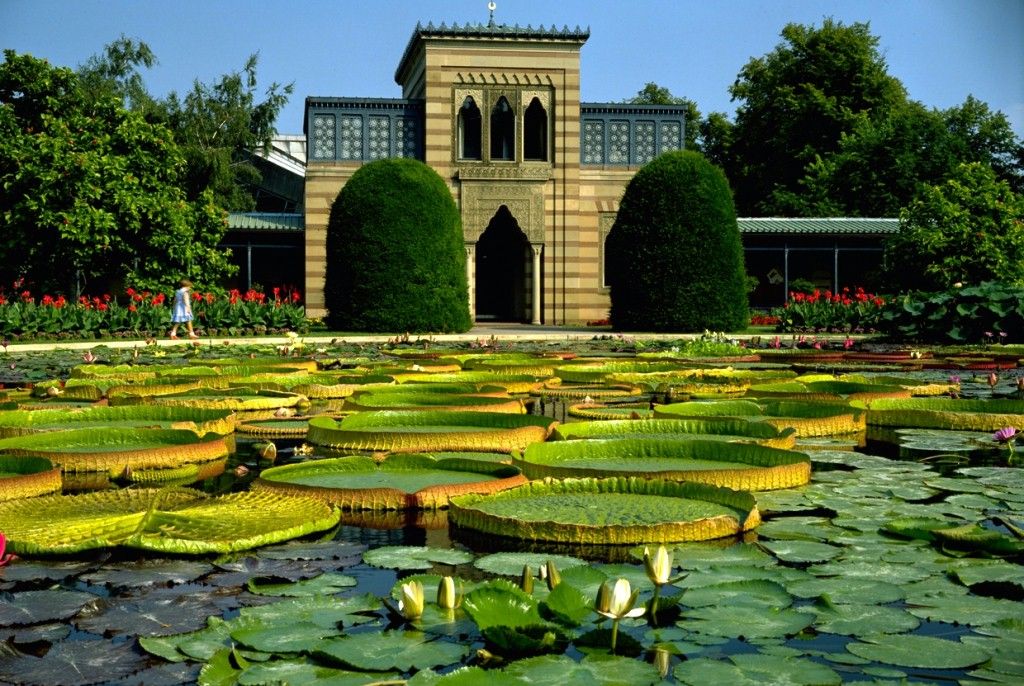 Wilhelma Zoological and Botanic Garden, one of Germany's largest zoos, was built as a private royal retreat for Swabian King Wilhelm I. The structures were built in the Neo-Moorish style, popular among European nobility in the mid-nineteenth century.
One of the many things that distinguish this zoo and botanic garden is how the spectacular ancient structures have been repurposed as the setting for animals and plants and how these two have been blended.
The zoo, which ranks second in Germany after the Berlin Zoological Garden, is home to over 11,500 animals and 1,200 species and houses around 6000 plants from various climates. The large apes, such as chimps, gorillas, and orangutans, have the most attention.
If you are an animal lover and a parent planning on bringing along your kids on the Stuttgart tour, the Wilhelma Zoological and Botanical Garden should be on the must-visit list the tour.
Killsbergpark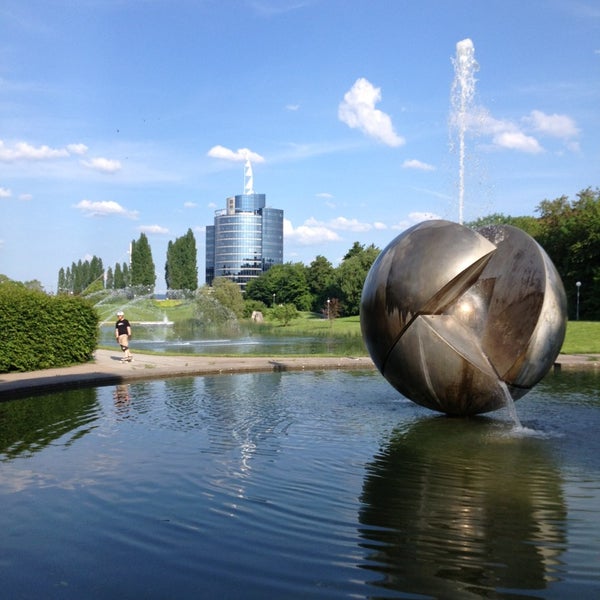 Killesberg Park, which dates back to the 1939 horticultural show, is the epitome of an oasis within a rocky city. This is a beautiful green space in Stuttgart, with lush lawns stretching to the horizon and just vivid flower patches and majestic old trees to cut through.
During a stroll through the park, you can discover almost half a square kilometer of plants, gorgeous fountains, and several impressive statues. There are numerous ways to spend your day in this beautiful park, from sunbathing in the summer to swimming in the outdoor pool to catching the mini train around the park, sure to excite the kids. You can easily spend half a day there.
Many of its structures were built when it first opened and are still used for flower exhibits and functions, but the most recent addition is the unique Killesberg Tower. The metal stairs that spiral upwards on steel cables make up this 40-meter-tall cone-shaped observation tower. Its open-air architecture and the mild swaying sensation on the uppermost observation platforms can be a little unsettling if you are wobbly regarding heights.
Fernsehturm Stuttgart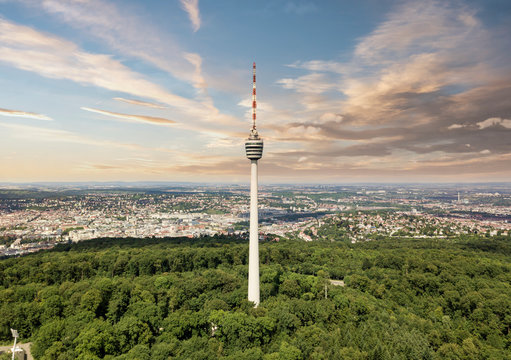 The world's first television tower would be interesting enough on its own. Still, the 217-meter-tall Fernsehturm Stuttgart, soaring into the sky, has the extra charm of an observation deck and restaurant, with a breathtaking view over the city and Neckar Valley into the Swabian countryside, as far as the Black Forest and the Odenwald.
The city's Fernsehturm was the first of its kind in history
You can find the television tower on a hill south of Stuttgart's city center.
Solitude Palace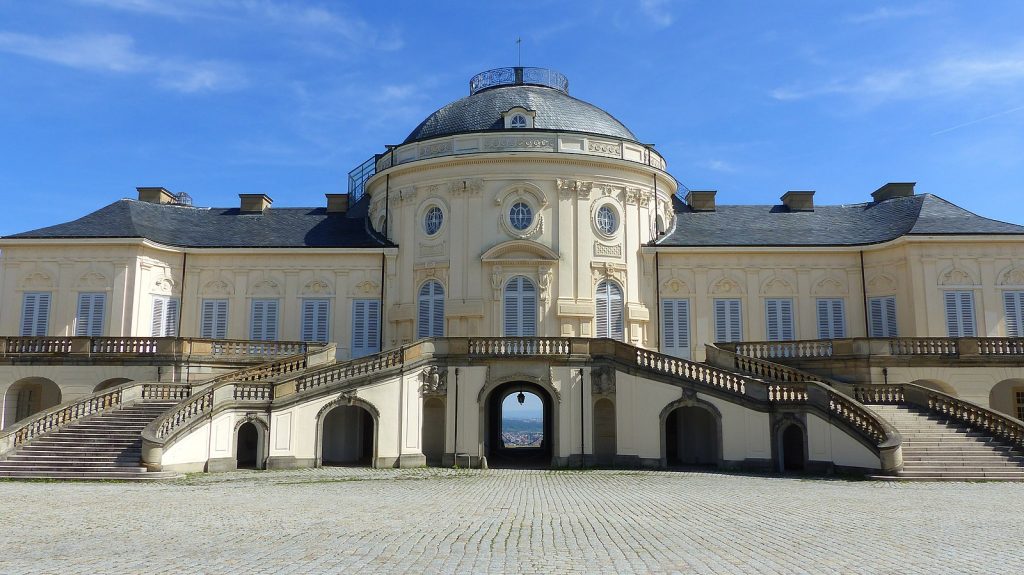 Stuttgart Palace, also known as The Schloss of Solitude, is a magnificent destination to visit on the outskirts of Stuttgart, and intriguing inside-the-building tours are offered routinely. Before entering the castle, you can walk around the lovely gardens.
Stuttgart City Library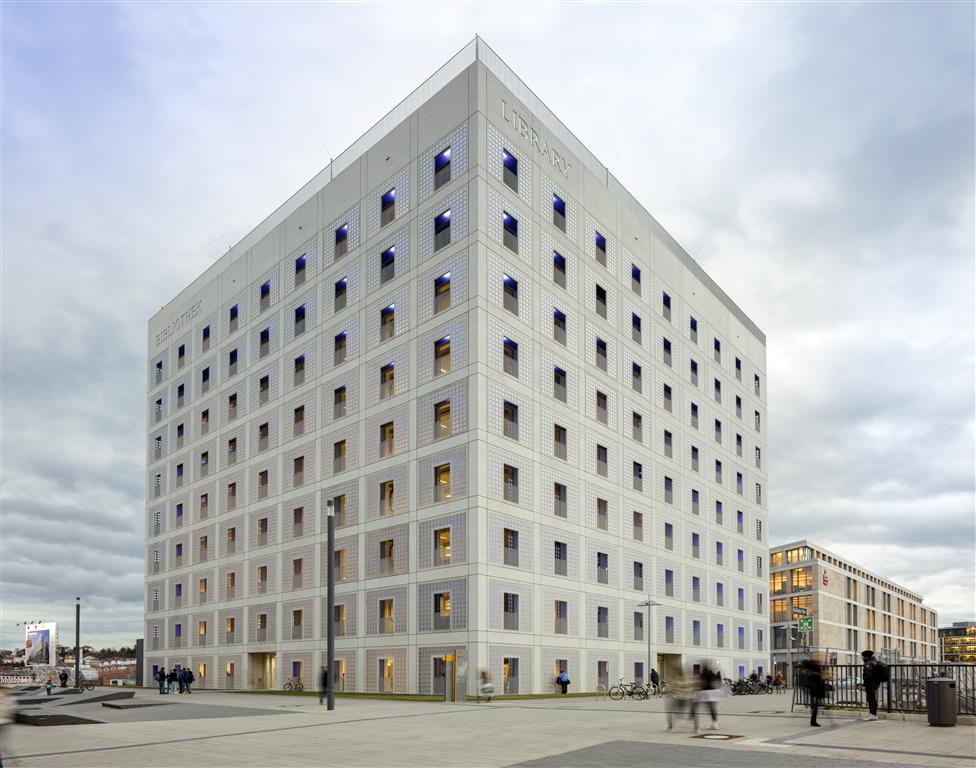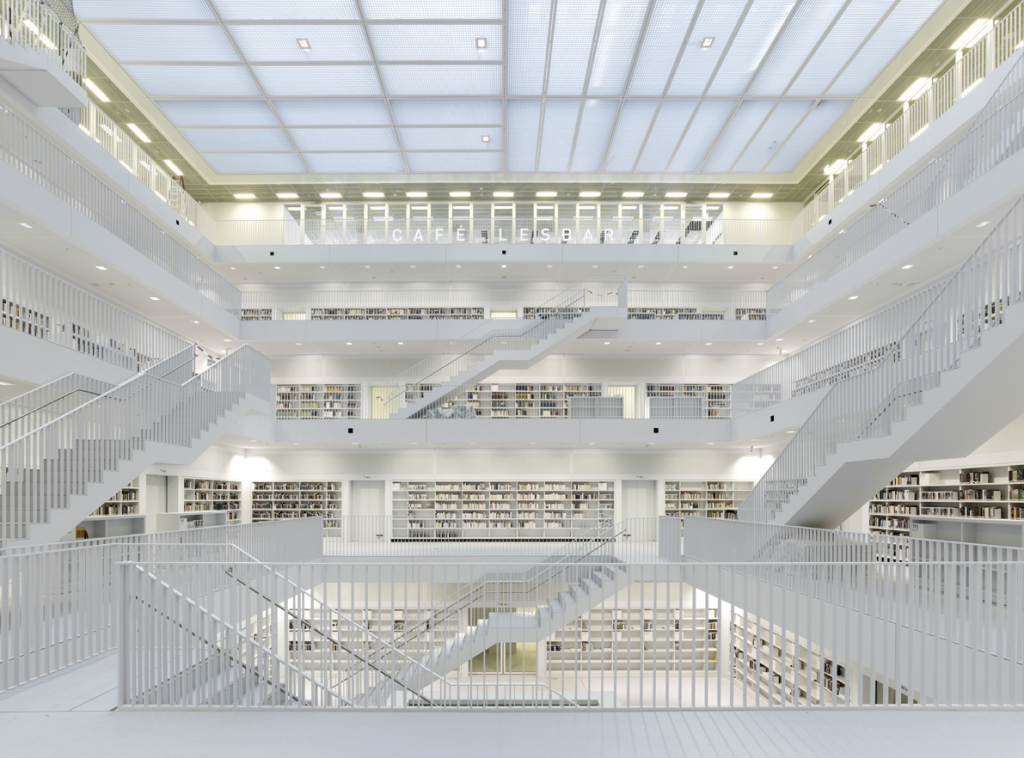 Schlooplatz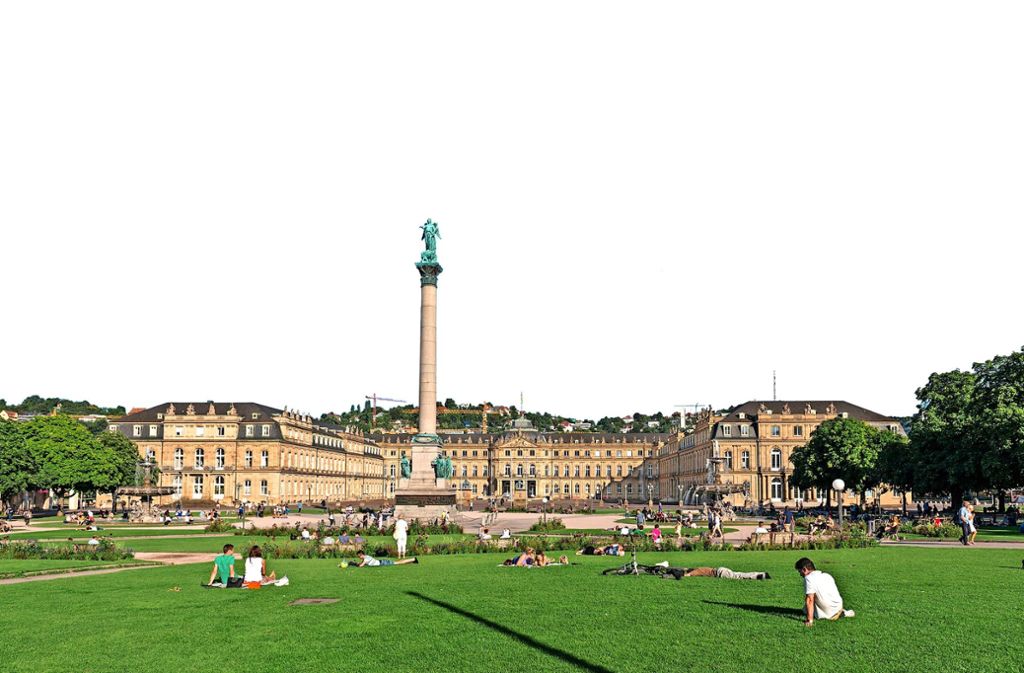 Ludwigsburg Palace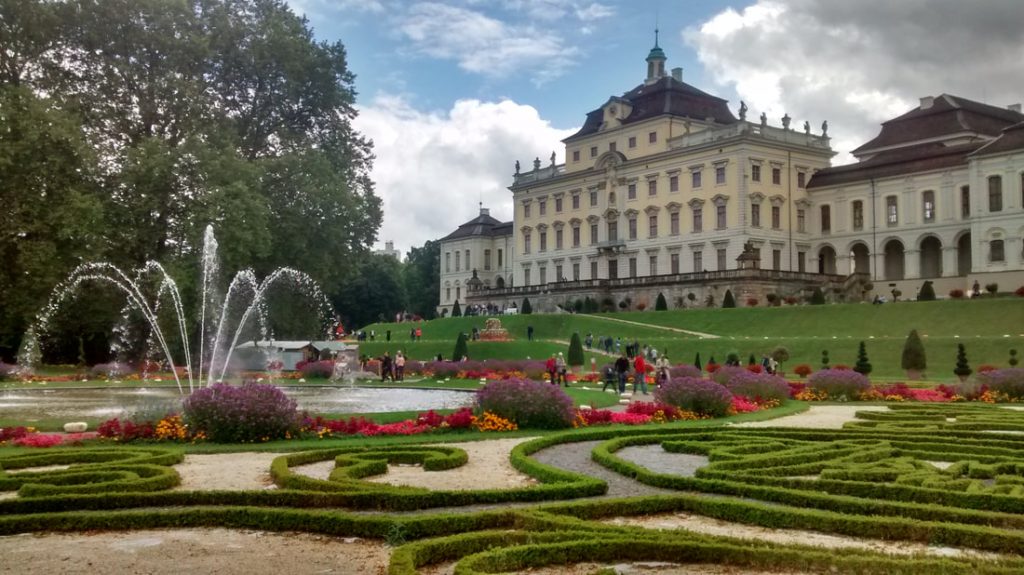 Esslingen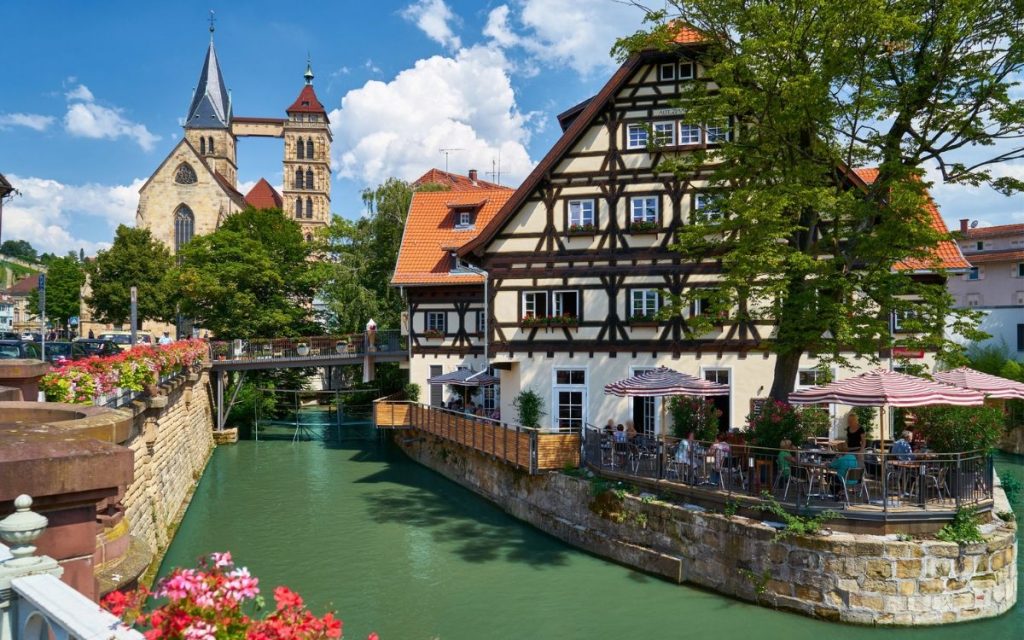 Christmas Market
Kunstmuseum Stuttgart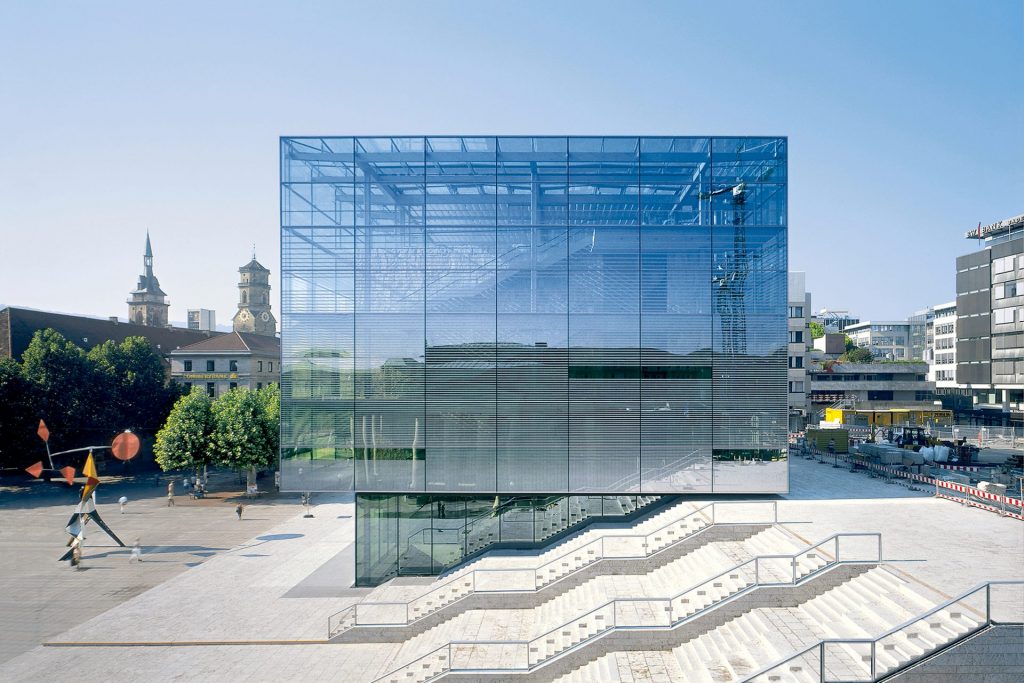 Drive the Black Forest High Road
Climb to Eugensplatz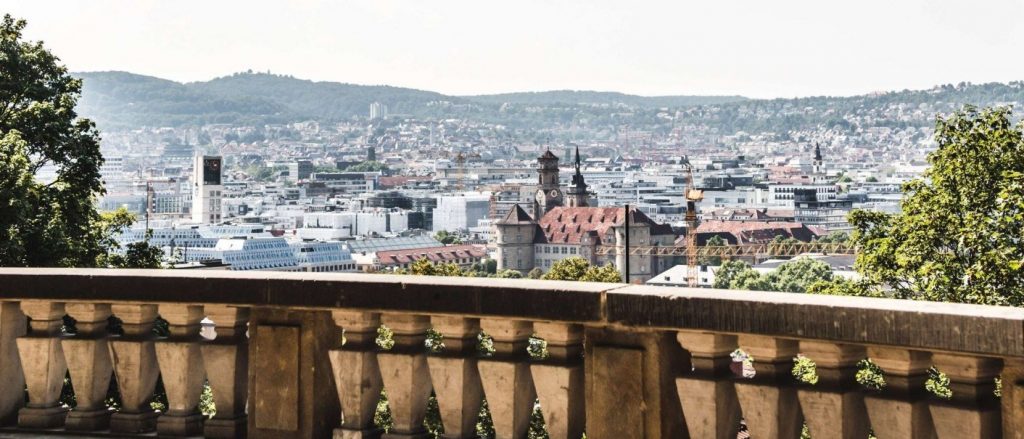 Schweinemuseum (Pig Museum)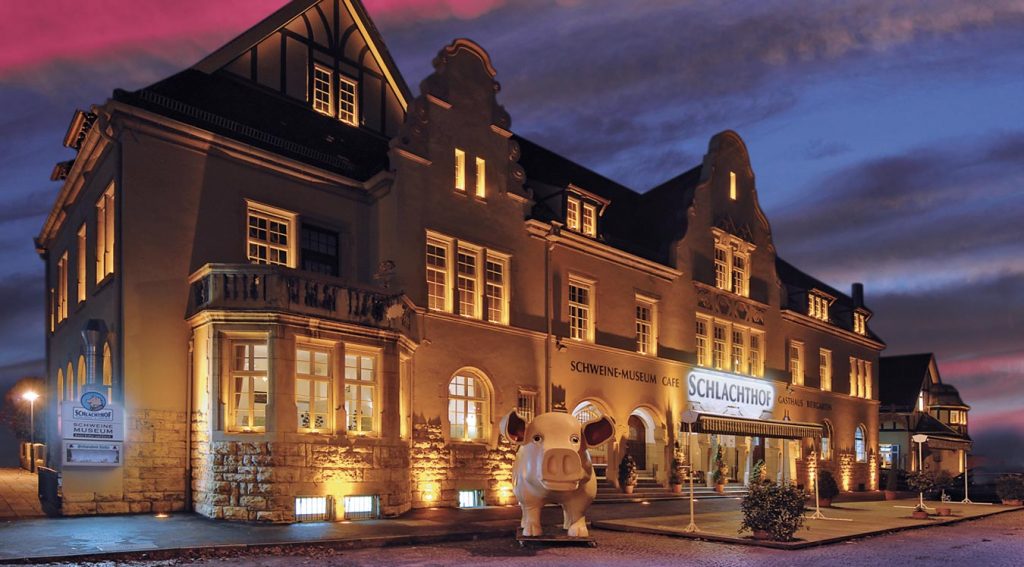 Birkenkopf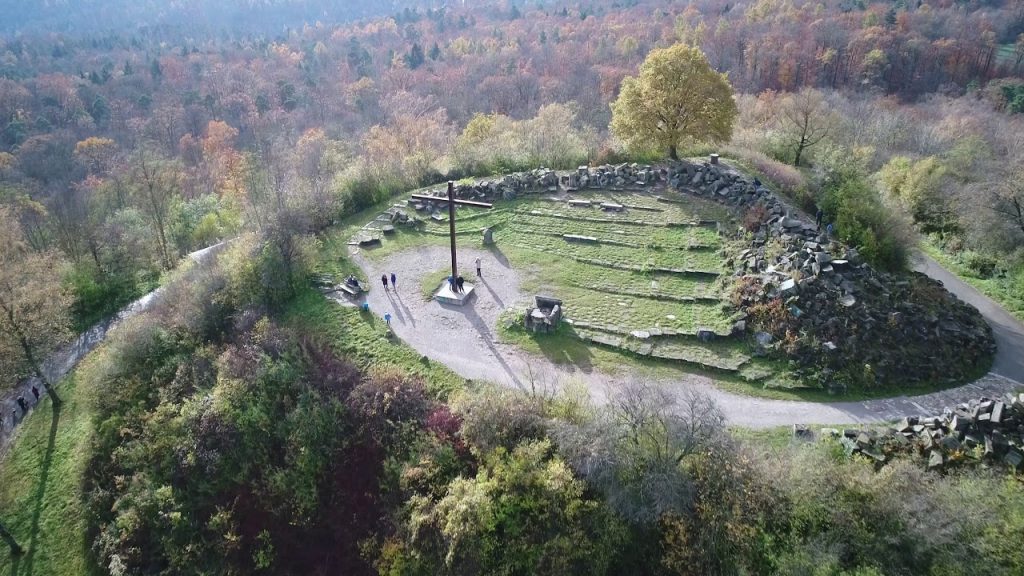 Neckarpark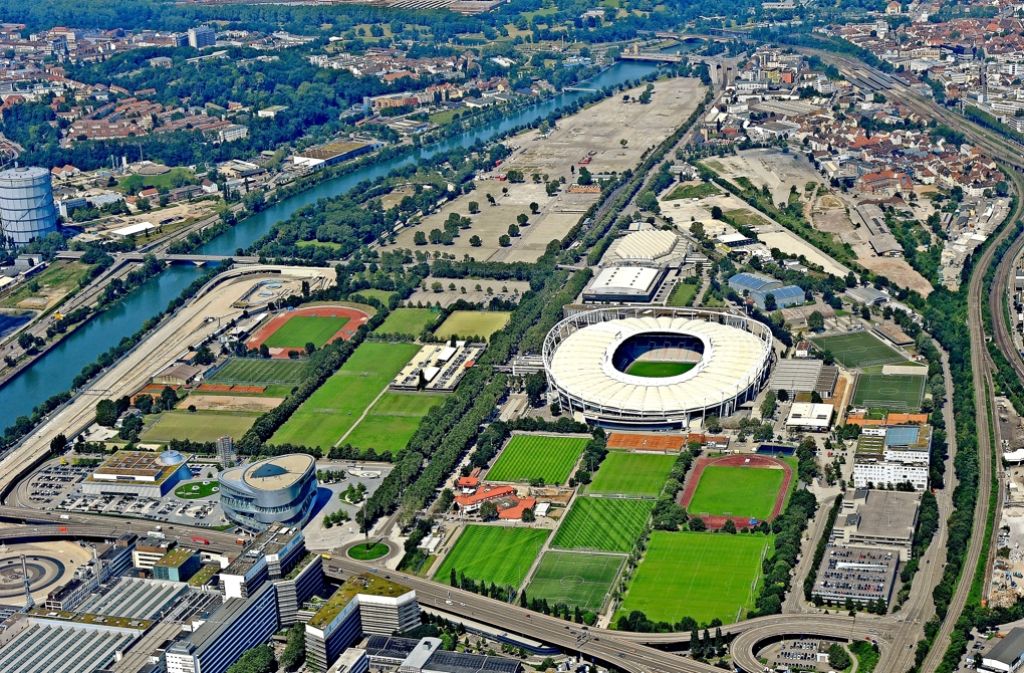 A Guided Wine Walk & Wine Tasting Tour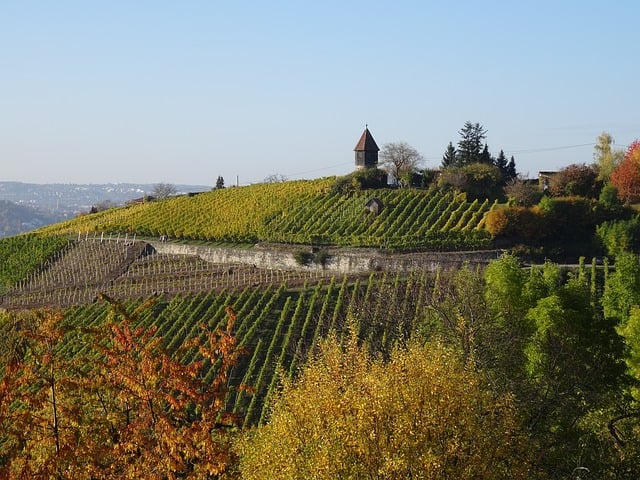 Stuttgart's Cuisine
Maultashen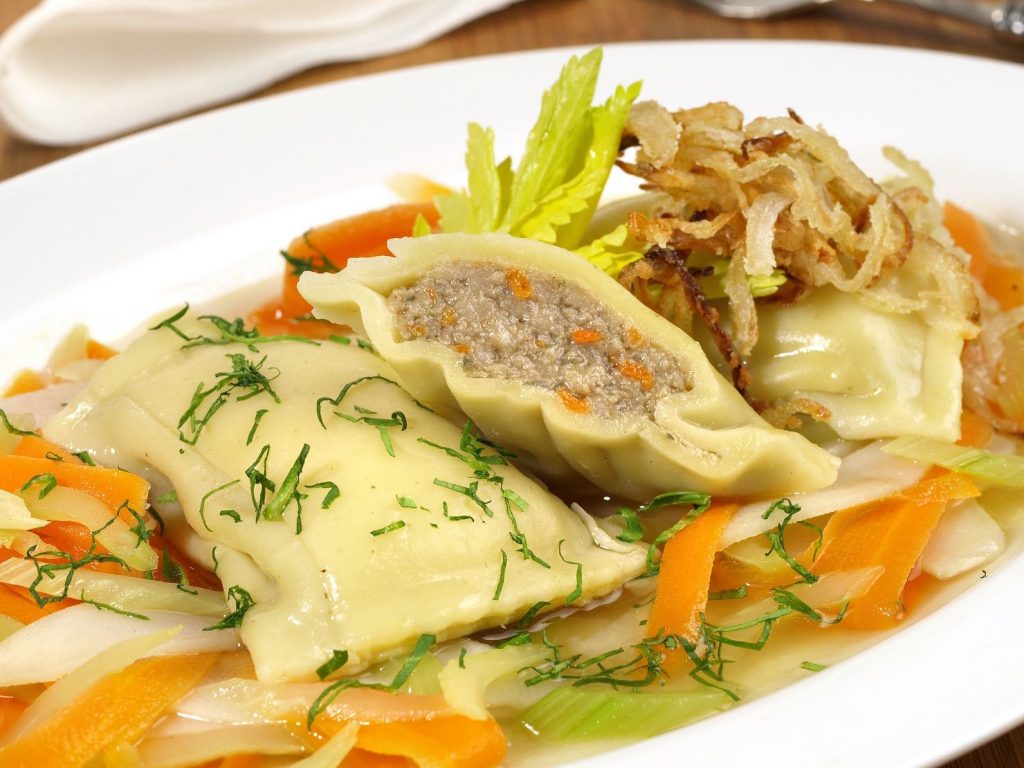 Maultaschen, also known as Schwäbische Maultaschen or Schwäbische Suppenmaultaschen, are stuffed pasta often served as a first dish.
They are quite similar to Italian ravioli, but their size goes from 8 to 12 cm. The inside has meat, spinach, cheese, breadcrumbs, and onions with various spices.
Maultäschle, a typical Swabian dish, was invented for being allowed to eat meat on Good Friday. Normally, you do not eat meat on Good Friday. However, the Swabians invented Maultaschen as 'God cannot see the meat inside the dough.' So they could eat meat, and god did not notice.
Gaisburger Marsch Suppe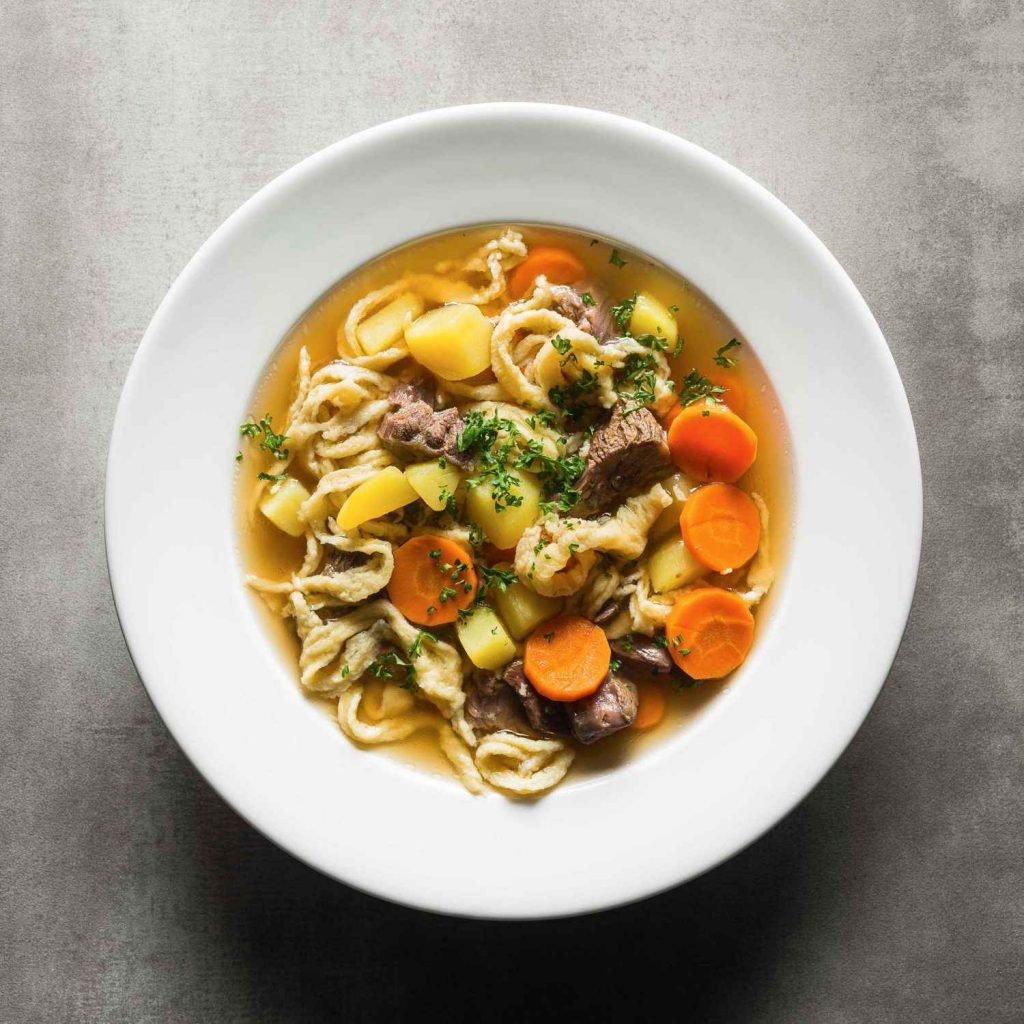 This is a classic Stuttgart soup made with meat, potatoes, and Späetzle and with spices and chives on top. A perfect dish for cold winter evenings, perhaps after a day of ice skating at the Christmas markets.
Spaetzle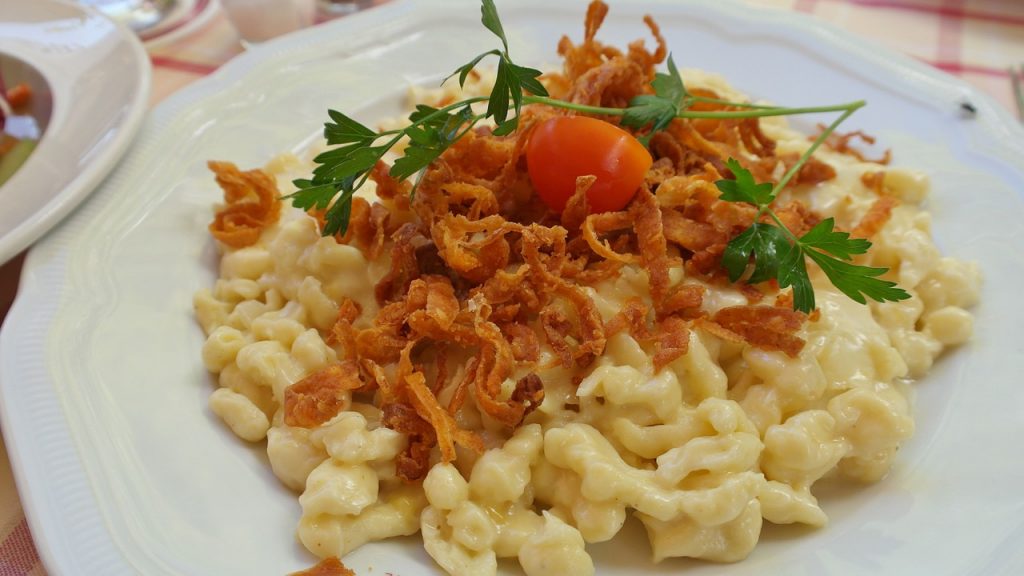 This traditional Stuttgart dish consists of several oddly shaped dumplings that are nearly always based on spinach. The dish can have speck, mushrooms, cheese, bacon, or any form of meat, possibly soaked in a ladle of Bratensauce, a spicy sauce typically for meat meals. A wonderful delicacy that can be a main course or a side dish to other foods.
Zwiebelrostbraten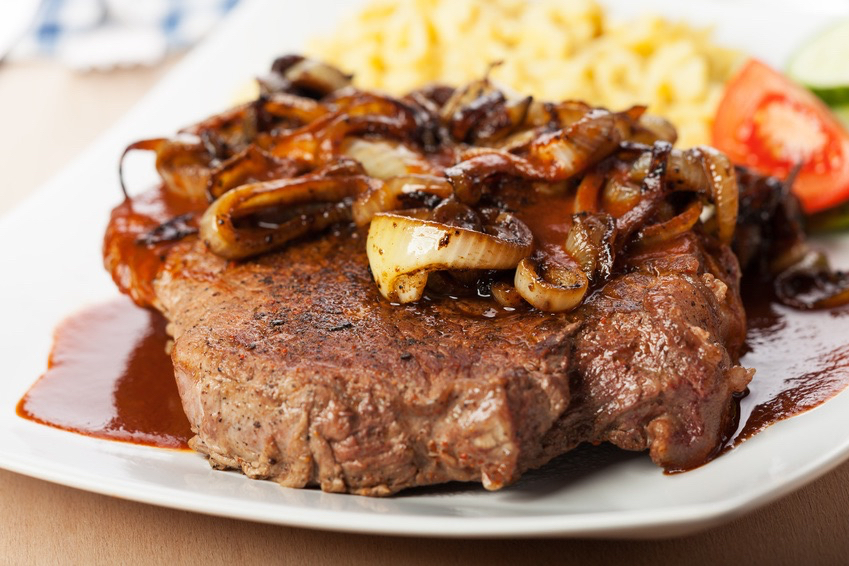 This roast beef, literally "onion roast," is cooked in a thick gravy scented with garlic and, of course, onions. Although the meal is not exclusive to Swabia, it is traditionally eaten with spätzle or fried potatoes. It is traditionally offered for Sunday supper. However, it is available in any Swabian restaurant.
Gaisburger Marsch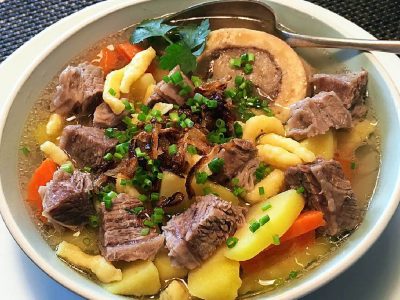 Cook some ox meat in broth, then add potatoes and spätzle to make a rich stew suited for a soldier! According to legend, the stew originated in Gaisburg, a district of Stuttgart. It was so popular among soldiers that even those far away were ready to undertake the long march back to Gaisburg to partake in it. Fortunately, it is now available throughout the region, so there is no marching.
Schupfnudeln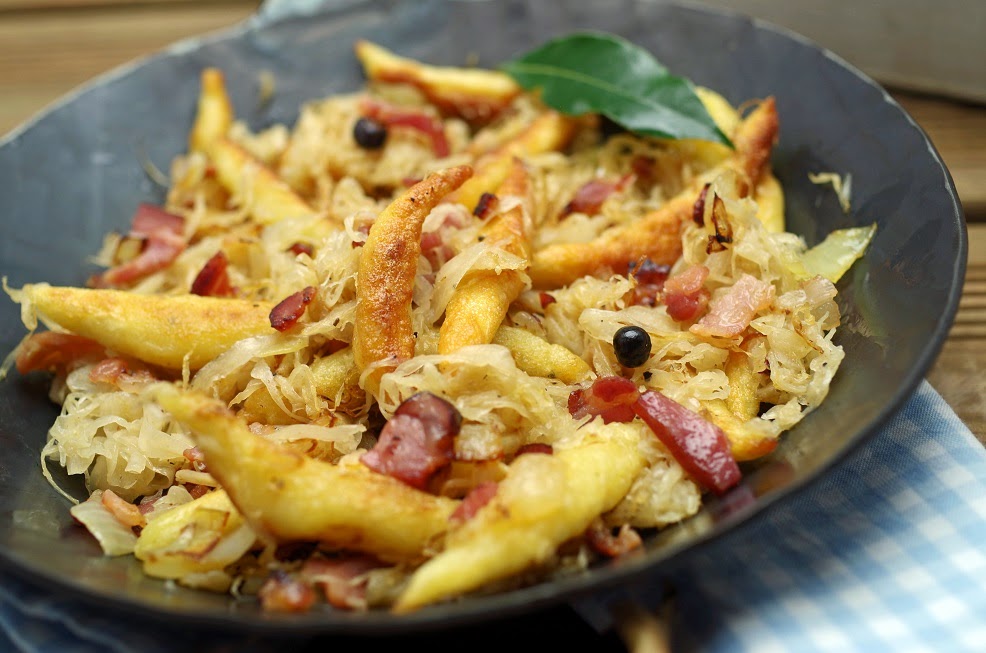 Although spätzle is the most popular Swabian pasta, schupfnudeln is a regional specialty. The dough is made using half regular wheat flour and half potato flour, in addition to egg and water. This is an example of cost-cutting measures: when folks ran out of flour, they substituted potatoes.
The rolling action used to make the finger-sized bits has inspired the name schupfnudeln. They can be boiled beforehand or pan-fried directly. Sauerkraut is a typical addition to Schupfnudeln.
Laugengeback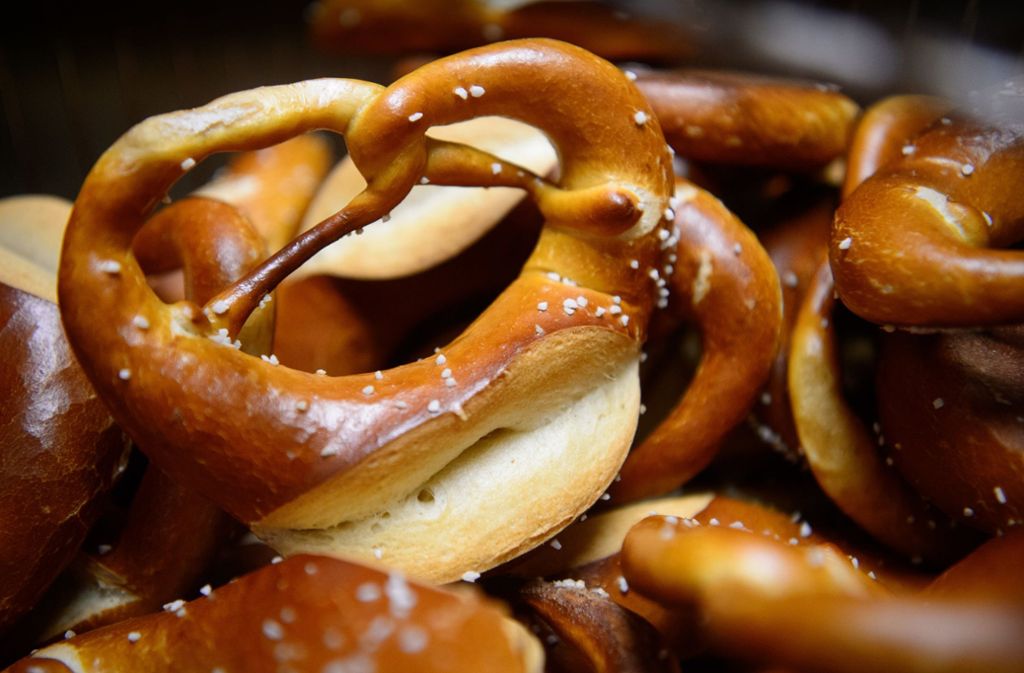 Brezeln, or pretzels, are linked with Germany. However, you may be shocked that "Brezel" refers to the shape – the trademark looped knot. These big soft pretzels are sold with butter slathered inside the widest curve, cheese, and bacon on top, and wrapped around deli sandwiches.
Laugengebäck refers to all "pretzel dough" baked dishes in general. They occur in various shapes, each with its name. They are understandably popular at any time of day due to their crackly surface and soft, chewy interior.
Stuttgarter Wein (Stuttgart wine)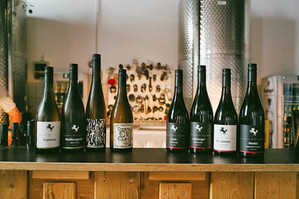 Stuttgart is in the heart of a big and well-known wine area, with the Trollinger grape from ruby red grapes being the most popular.
That is why people prefer wine to beer when having supper or an aperitif in this area of Germany.
Where to Eat in Stuttgart
Stuttgart's best restaurants pay respect to Swabian and German fine cuisine. Plenty of upscale restaurants specializing in French, Mediterranean, and foreign cuisine, with plenty of excellent vegetarian dishes.
Whether you want to taste Pacific Rim-inspired fare above an art museum, French delights in a vaulted cellar, or typical Swabian treats on a city-view patio, Stuttgart has a restaurant for you. Discover our favorite restaurants in Baden-capital Württemberg with our guide below.
Nightlife in Stuttgart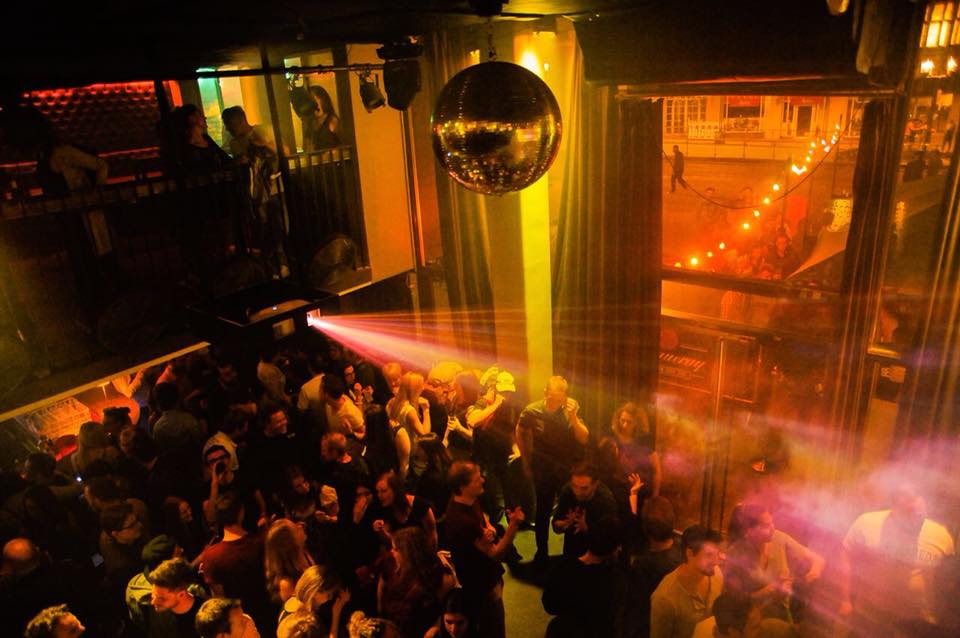 You are spoiled for choice when visiting exclusive bars and clubs, live band venues, a fantastic opera house, and theaters. After dinner, the best things to do in Stuttgart include dancing to the beats of live DJs and relaxing with a glass in a jazz bar. You might also find yourself drinking cocktails at a beach-themed rooftop bar.
Whether you want to explore the city's streets after nightfall, observe distant galaxies, or find museums open until 2 a.m., Stuttgart has outstanding evening activities.
Discover the Marktplatz, a picturesque square in the middle of Stuttgart
Marktplatz (Market Square) is near landmarks like the Stuttgart City Hall and the iconic Breuninger department store, which all glow spectacularly at night.
Carl-Zeiss Planetarium Stuttgart is a late-opening planetarium and observatory that provides insights into the universe.
You may see a representation of the starry sky projected onto a panoramic screen utilizing fiber technology at the Carl-Zeiss Planetarium Stuttgart. You may gaze deep into the Milky Way from the observatory on a clear night.
The observation deck of Stuttgart's tallest tower, the Stuttgart TV Tower, provides stunning skyline views.
This makes it a must-see site for anyone looking for panoramic views of Stuttgart before and after the sun sets.
Steinstraße bars and clubs are some of Stuttgart's most popular nightlife destinations.
If you want to let your hair down for the night in Stuttgart, visit the bars and clubs along Steinstraße. It's one of the best streets in town for nightlife, featuring booming nightclubs, laid-back dive pubs, martini dens, and live entertainment venues.
Clubs in Stuttgart
BIXX Jazzclub
PURE Club
LEHMANN Club
NICE Club
Bars in Stuttgart
Sky Beach Stuttgart – a beach-style rooftop bar with panoramic city views.
Stay in Stuttgart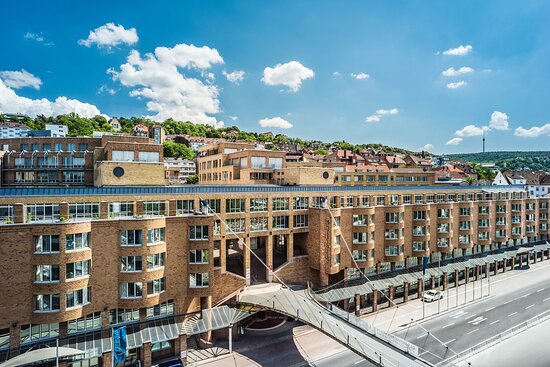 The main train station (Hauptbahnhof) in Stuttgart is five minutes from the Schlossplatz, near several of the city's major tourist attractions and commercial areas. A fantastic U-Bahn and tram system make moving about easy from any location, so hotels on the hills can be more comfortable after a day of touring in the summer. These are all top-rated Stuttgart hotels.
Luxury Hotels
Mid-Range Hotels
Budget Hotels
Hotels
Stuttgart City Details
You can see the Stuttgart map in this link.
Go Around Stuttgart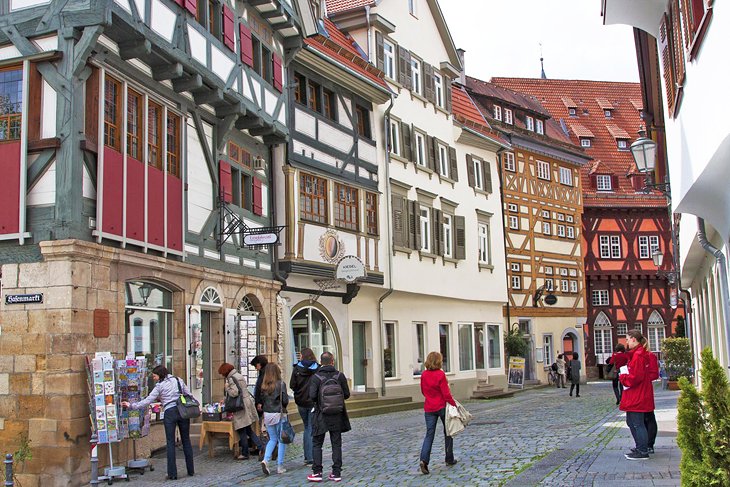 Stuttgart Airport is one of Germany's busiest airports. It is 10 kilometers south of the city center and has four passenger terminals, each with a single runway.
Various transfer alternatives are available to get you to downtown Stuttgart from the airport.
Taxi – A taxi ride takes about 20-30 minutes. The taxi queue is located directly outside each Arrivals hall.
Train – The S-Bahn train takes about 25-35 minutes. The train station is right in front of the airport.
Car – You can find car rental agencies within and outside the terminals.
You may get eager to begin exploring as soon as you get to Stuttgart. There are many options, whether by foot, train, public transportation, bike, or taxi.
Stuttgart's city center is small enough to explore it on foot, covering about 3 square kilometers. Many landmarks and attractions, such as Schlossplatz (the Palace Square), the Collegiate Church of the Holy Cross, and the Schillerplatz, are within walking distance.
Stuttgart's public transportation,by the VVS (Verkehrs und Tarifverbund Stuttgart – Traffic and Fare Network Stuttgart). It runs S-Bahn (light rail) and bus networks that cover the entire city efficiently. They all utilize the same ticketing system.
Stuttgart has six zones, which determine ticket prices. Zone 1 encompasses the city borders. Children under the age of six travel free.
You can purchase tickets on the bus and at vending machines in S-Bahn stations. You can now purchase HandyTickets using the VVS app. These are less expensive than standard tickets.
Call a Bike is a bike-sharing program that allows you to explore Stuttgart at your own pace. There are about 40 docking stations located across the city. You can register for free using the smartphone app or at one of the docking stations. The first 30 minutes of use are completely free. Pedelecs – electric bikes – are also available from Call a Bike.
You can hail a taxi on the street in Stuttgart. However, it is typically more convenient to catch a taxi from one of the many stops in the city center, usually outside hotels and near major attractions.
You can contact well-known firms such as Taxi-Auto-Zentrale (0711 551 0000), Hofmann GmbH (0711 948 4409), or Taxi Tausendsee Stuttgart (0172 457 2069) directly, to name a few. Taxi fares are set by law. Taxis usually take credit card payments, but it's advisable to ask the driver before getting in. Tipping is not compulsory. However, you can round up the bill if your driver's service is satisfied.
StuttCard
If you plan to visit Stuttgart's main points of interest during a short stay, purchasing a StuttCard PLUS is wise. It is valid for 24, 48, or 72 hours. The card includes unlimited public transportation, free admission to museums and attractions, discounts on city tours and partner retail shops, and a welcome drink or dessert in selected restaurants. It is available to purchase online.
---
With all the above, we hope you have a tour of your life in Stuttgart.
---
FAQs
What is Stuttgart best known for?
The town has earned the nickname "cradle of the automobile." As a result, Stuttgart is known as Germany's "Autohauptstadt" ("car capital city"). It is home to well-known auto museums like the Mercedes-Benz Museum and Porsche Museum, as well as numerous auto enthusiast publications.
Is Stuttgart worth visiting?
Stuttgart is the third largest and third most visited city in southern Germany. Stuttgart offers a wide range of experiences that make a trip there worthwhile. Historical, modern, natural, and architectural attractions are a part of this beautiful city. Stuttgart will be worth your time if you're a car fan because it is the home of Porsche and Mercedes-Benz.
Is Stuttgart, Germany, a good place to live?
Germany's Stuttgart is one of the best cities for a free business environment. High scores for safety, healthcare, and environmental quality make this a great area to live in, according to our rankings of cities.
Is Munich close to Stuttgart?
It takes 2 hours and 7 minutes to travel 118 miles by train from Munich to Stuttgart (189 km). From Munich to Stuttgart, there are typically 35 trains daily, and advance-purchase tickets for this route start at €12.90.
Surprisingly, Stuttgart's cost of living is not all that much higher than that of a budget-friendly city like Berlin. Stuttgart has an excellent balance between prices and the area's average earnings compared to the rest of Europe.
What language does Stuttgart speak?
The most common and growing form of Swabian is spoken as far east as Augsburg and west and south of Stuttgart. High Alemannic is the dialect used in German-speaking Switzerland, while Low Alemannic is the language used in Baden-Württemberg and Alsace.
How cold does Stuttgart get?
From November 16 to March 5, the cold season, which has an average daily high temperature below 47°F, lasts for 3.6 months. Stuttgart experiences the coldest weather in January, with an average low of 29°F and a high of 39°F.