Discovering the Charm of Malmo: A Perfect Swedish City Break
With a fascinating history dating back to the 13th century, this city has much to offer. From exploring its historical landmarks to enjoying a day at the beach or indulging in some of the best Scandinavian cuisines, Malmo has something for everyone. Join us as we dive deeper into this captivating city and uncover its hidden gems. With a metro area population of more than 700,000 and a city population of 338,000, Malmö is the third-largest city in Sweden. Malmö, a formerly dominant industrial center for shipbuilding and construction, experienced a downturn but is currently seeing a resurgence. The lower rents and proximity to Copenhagen have drawn new people from other parts of Sweden and from outside, bringing new cultures to Malmo and giving it a more contemporary air than a medieval one.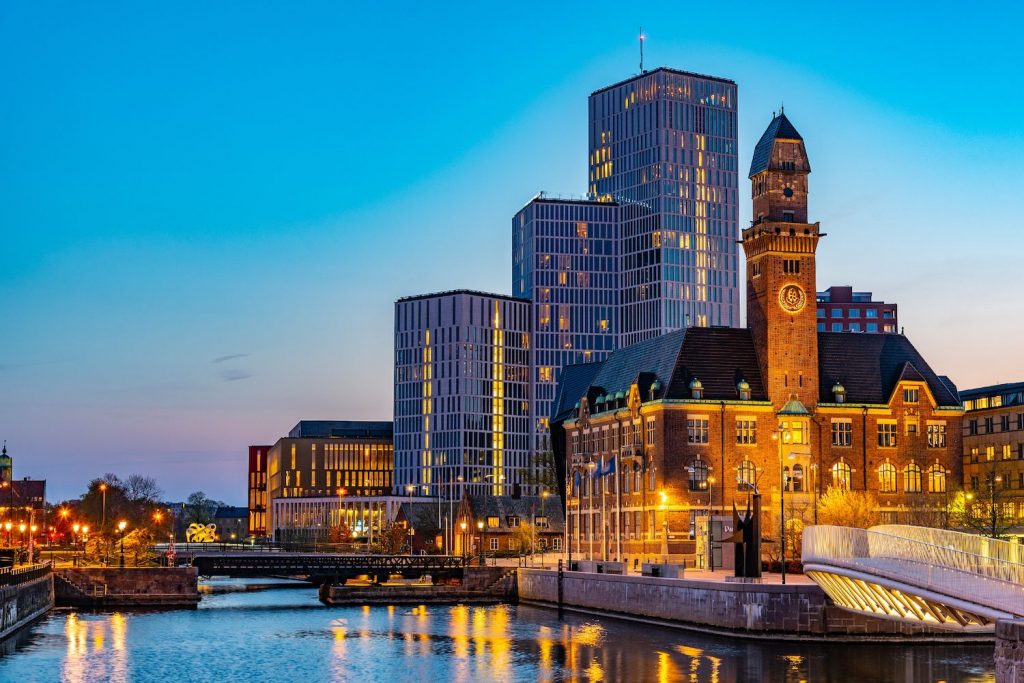 Malmo is a charming and idyllic small town worth visiting for many reasons. It is teeming with everything from majestic architecture to one of the nation's most prominent institutions, medieval castles, catacombs, and cathedrals.
Also, it is more expensive than the typical European metropolis, so you must manage your finances carefully. So, anyone visiting Sweden or Europe, in general, must stop at Malmö.
How to Get to Malmö
The central train station, Malmö Centralstation, is conveniently situated in the city's heart. From neighboring Swedish cities like Gothenburg (3 hours) and Stockholm, Malmö is easily accessible by train (4 hours 30 minutes). Also, it is conveniently accessible about 25 minutes from Copenhagen Airport (Copenhagen city center is about 40 minutes away on the same train line).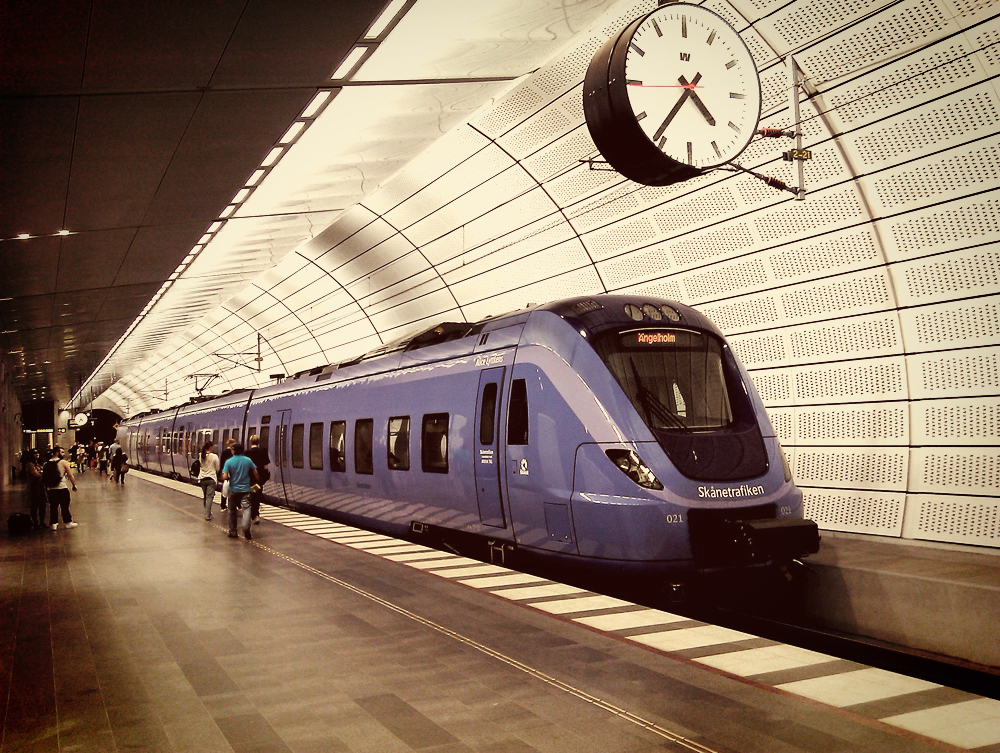 Visitors to Denmark frequently take a day excursion from Copenhagen to Malmo, but two days in Malmö is the perfect time to experience Swedish culture.
Best Time to Go to Malmö

Malmo's typical temperatures range widely. When humidity is considered, temperatures feel cold for roughly half the year. They are pleased overall with the probability of rain or snow for most of the year. July, August, and June are the three hottest months to visit Malmo if you want to see the city at its warmest. See below for the monthly average temperatures. The warmest season of the year is often late July when daytime highs frequently hover around 74.9°F (23.8°C) and overnight lows hardly ever go below 56.4°F (13.6°C).
Spring (March through May)
This season feels relatively cold because of the combination of humidity and temperature. Warmer temperatures are seen in the later months, with highs between 66.9°F (19.4°C) and 41.9°F (5.5°C). With 3 to 6 days of heavy precipitation per month, rain is quite frequent. Spring is an excellent time for anyone looking for things to do because it is the second busiest season for tourism.
Summer (June through August)
Comfortably cool temperatures and agreeable highs characterize the middle of the year. With 6 to 9 days of monthly precipitation, these months experience moderate rainfall. The most significant months for tourists in Malmö are June through August; thus, housing and other accommodations may be more expensive than usual.
Fall (September through November)
Given the humidity and wind, the daily highs in the fall vary between 67.1°F (19.5°C) and 42.3°F (5.7°C), which will seem extraordinary. 6 to 9 days per month, see considerable amounts of rain or snow. Due to the weather, tourism is at its lowest during these months, so that hotels may be inexpensive.
Winter (December through February)
Malmo's current climate is too chilly for visitors from warm climates to enjoy themselves. The typical high temperature ranges from 41.9°F (5.5°C) to 34.8°F (1.6°C) during this season. On average, it rains or snows five to nine times per month. Tourist traffic is generally minimal at this time of year.
What to Do in Malmö
Day-1
A Canal Tour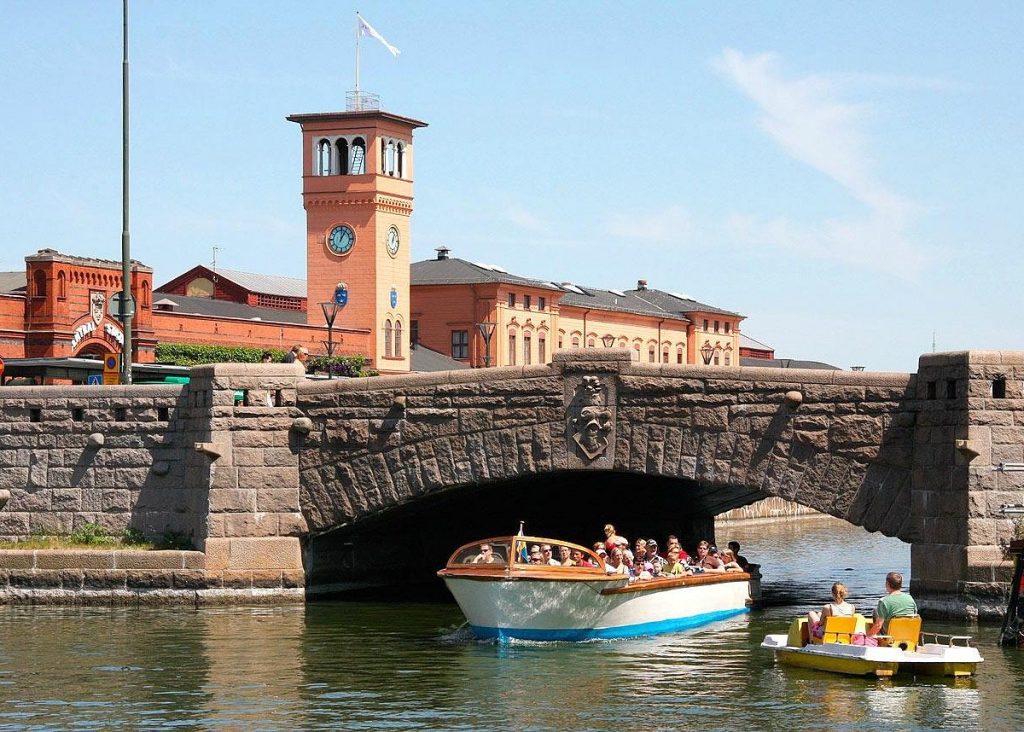 Malmö offers many activities, but a canal trip is an ideal place to begin. Two blocks from Central Station are where Stromma Canal Tours begin, and they provide a 50-minute live-guided overview of Malmö. You will enter Malmö Port during the excursion and travel along the canal that encircles Gamla Staden. You can orient yourself for further exploration and enjoy fantastic views of Turning Torso, Malmö Castle, and Kungsparken. Be aware that trips are only available from April to September.
Malmö Saluhall Food Market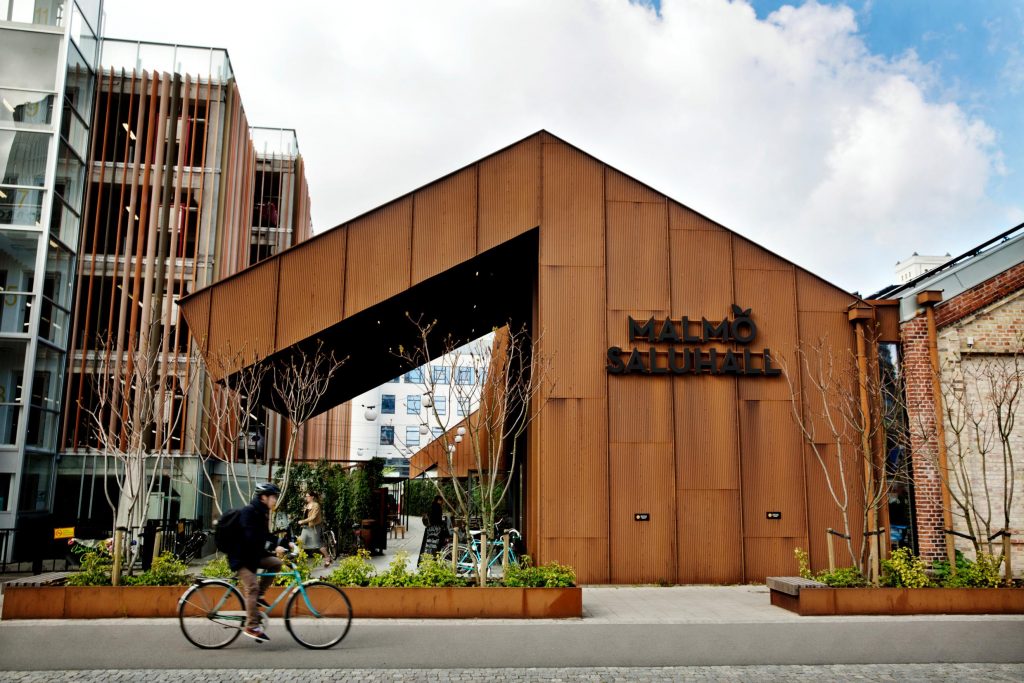 Depending on your schedule, it would be best to eat before or after your tour. We advise taking a 10-minute stroll from the port to the Malmö Saluhall, a covered food market. As well as food kiosks and restaurants, several vendors sell groceries such as meat, fish, and cheese. Check out St. Jakobs Stenugnsbageri for some delectable baked goods and sweets since it's still early. You can find falafel, pasta, noodles, and many other types of food for an enormous supper.
Malmöhus Castle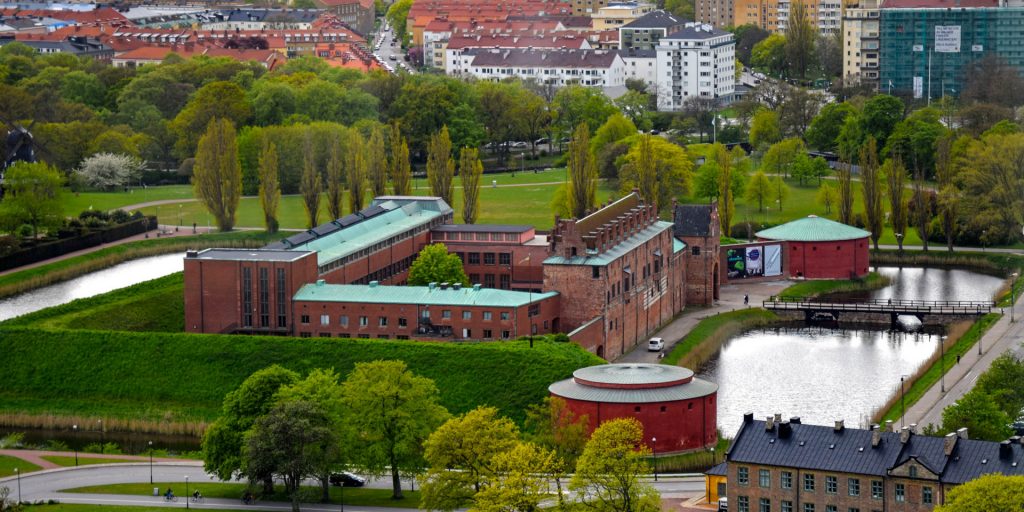 The short 10-minute stroll from here will take you to Malmöhus Castle, which now houses several top-notch museums. The castle was constructed in 1434 by the Danes, who for many centuries controlled what is now modern-day Sweden. The court served as a crucial fortification in establishing Danish dominance over Malmö and the region known as Skåne.
The castle gradually lost importance, became a jail, and fell into disrepair when Sweden won several wars against Denmark in the 17th century and seized this territory. It was brought back to its former Renaissance splendor in the 1930s, and museums started to open.
Nowadays, it houses an aquarium, a natural history museum, and an art gallery. Depending on your interest, you might visit for a few hours or remain for most of the afternoon.
Kungsparken or Slottsparken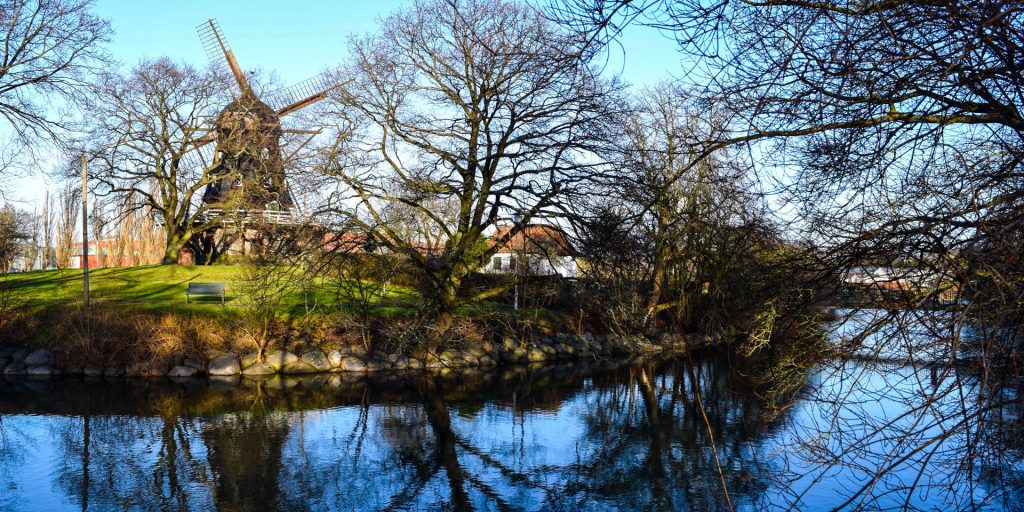 Kungsparken and Slottsparken, two parks, surround the castle and a neighboring canal.
As they are both created in the manner of early 1900s public gardens with lots of walks, trees, and beautiful views, either park is an excellent place to unwind, stroll, and picnic. Slottsparken, which features two ponds and a fountain, has a water theme. Kungsparken is located in Gamla Staden across the canal, while Slottsparken immediately surrounds the castle and stretches along the canal's banks on the other side.
You can go grocery shopping for goodies to take on a picnic on a nice day to live like a native.
Gamla Staden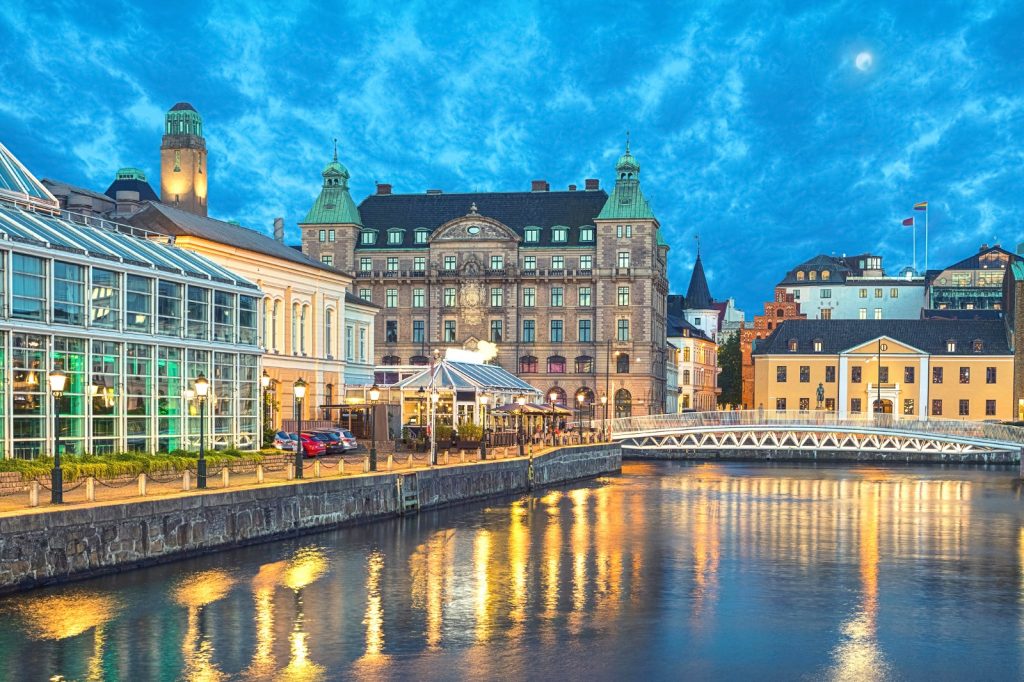 Go back into Gamla Staden in the late afternoon or early evening to take in some of Malmö's historic neighborhoods. The city's heart, Stortorget, makes for a beautiful Instagram backdrop. The city's former market square is now surrounded by several historic structures, including Malmö City Hall with its lovely Dutch Renaissance façade.
The Swedish victory over the Danes to take control of Malmö and the surrounding Skåne is symbolized by Stortorget. The statue of King Carl X Gustav, who governed Sweden after defeating Denmark, is seated on a horse in the center.
You shouldn't feel obligated to stay here because Lilla Torv, a popular place in Malmö, is just around the corner. When Malmö grew too big for a single market, Lilla Torv was constructed, and it still exudes the beauty of the 16th century. The market square is surrounded by pubs and eateries with plenty of outdoor seating, making it a perfect place for a pint and people-watch.
Have dinner at Bastard, a favorite restaurant for visitors and locals, to round off your first day. The Gamla Staden restaurant Bastard serves traditional Scandinavian cuisine from tip to tail in a contemporary version. The restaurant's "industrial hipster" design pays homage to both Malmö's past and current revitalization. Make reservations because this location is widespread, especially when more people travel in the summer.
Day 2
The city's central attractions were the focus of your first day in Malmö; however, day two will immerse you more in "actual" Malmö and give you a feel for daily life.
Enjoy the local parks.
Running enthusiasts in Malmö have two fantastic options for Day 2. Pildammsparken is the place to go if you live in the neighborhoods south of Gamla Stan. A sizable reservoir constructed in the 17th century to supply the city with drinking water surrounds the park. You will get to work out among the locals on the 1.5-kilometer trail that circles the park.
In Ribersborgsstranden, you can run along the Øresund if you stay in Gamla Staden or Västra Hamnen. This park features numerous trails for running, biking, and walking along the shoreline.
Visit a sauna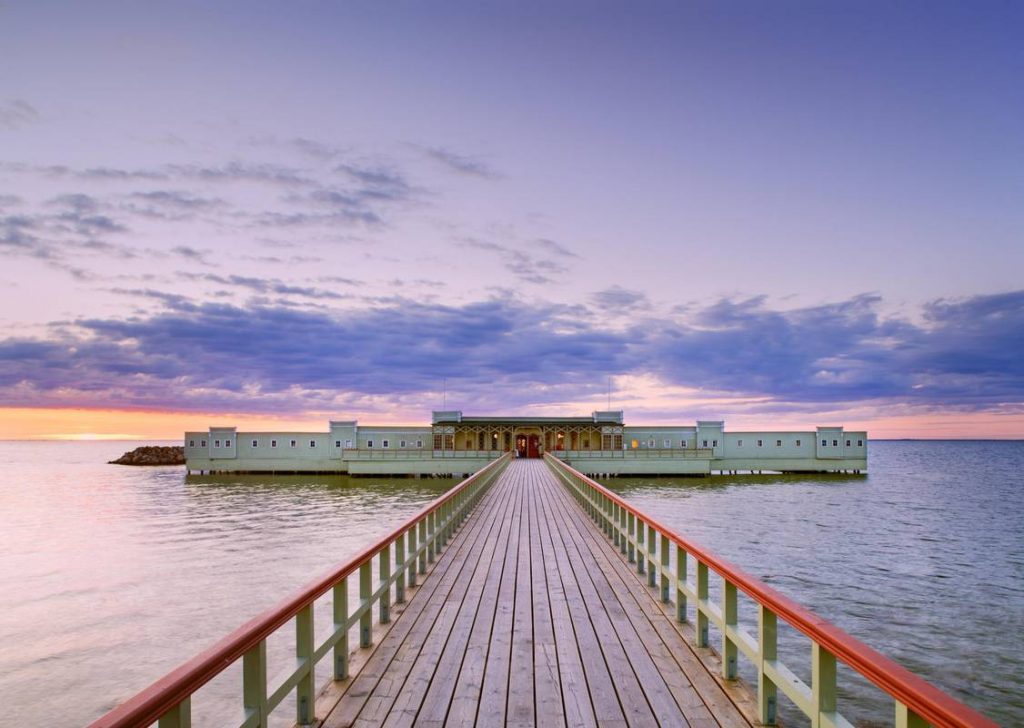 A trip to the sauna is a terrific way to start the day, whether or not you exercise. Ribersborgs Kallbadhus, a bathhouse at the end of a pier into the Øresund, is also located at Ribersborgsstranden. This was restored in 2009 and dates to the final decades of the nineteenth century. Several hot tubs and saunas are available here, along with a café and restaurant with fantastic sound views. Being a prominent component of Scandinavian culture, saunas are a fantastic way to unwind while taking in the local way of life.
Möllevången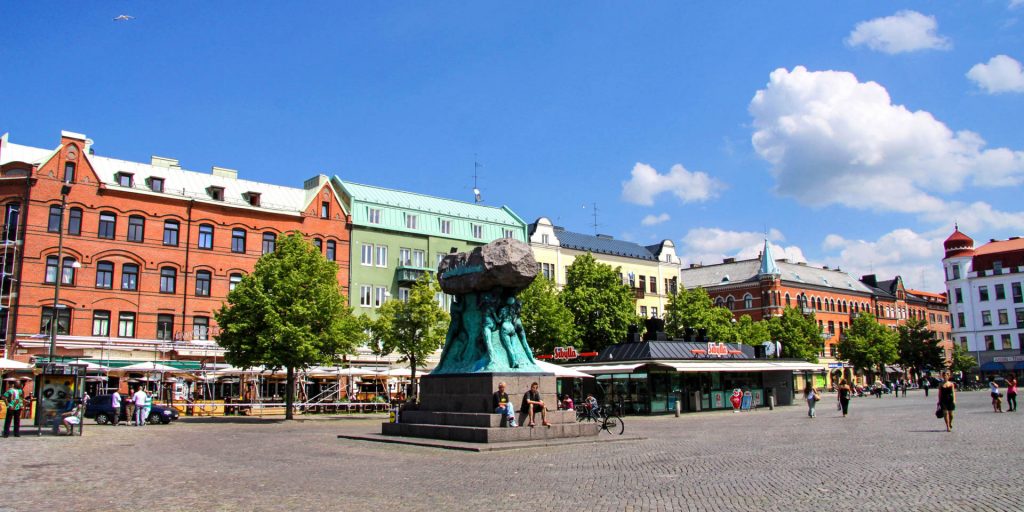 We will explore the Möllevngen neighborhood for the rest of the day. Möllevången, a historically working-class neighborhood, symbolizes the new, cosmopolitan Malmö, where falafel and smorgasbord coexist. You may take the number 7 bus from either Gamla Staden or Kallbadhus or the rail from Central Station to Station Triangeln on the neighborhood's western boundary.
The principal market square, Möllevångstorget, is whence Möllevången gets its name. Every day, you may find vendors selling fruits and vegetables, and there are tiny businesses and cafes all around the area. Several stores and restaurants are dispersed around the neighborhood, and you can spend hours observing daily life there.
Treat yourself to a "fika"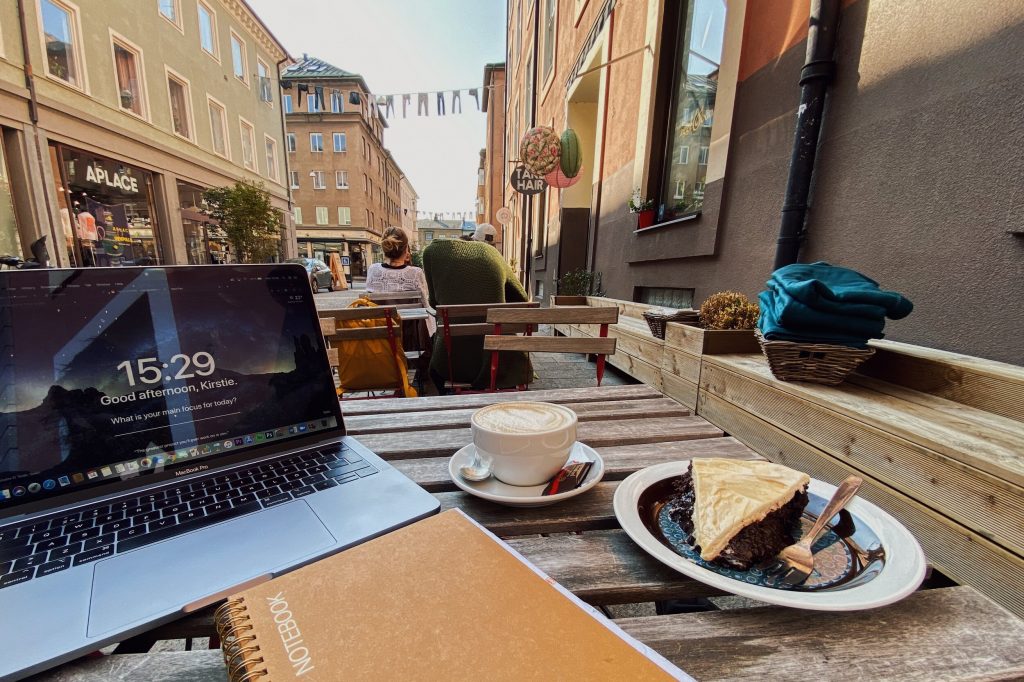 While walking around the neighborhood, this is the perfect time to treat yourself to a "fika". Swedes take their coffee breaks quite seriously, and a true "fika" means that you take yourself out of the natural world and indulge in good coffee and a small snack. You can fika with friends, or you can fika alone, but you must give yourself a fika today!
There are several fantastic cafés and coffee shops near Möllevången. Still, two highly recommended are Kaffebaren på Möllan and Martin's Kontordi & Café, both of which have charming retro decor and amazing cakes.
Folkets Park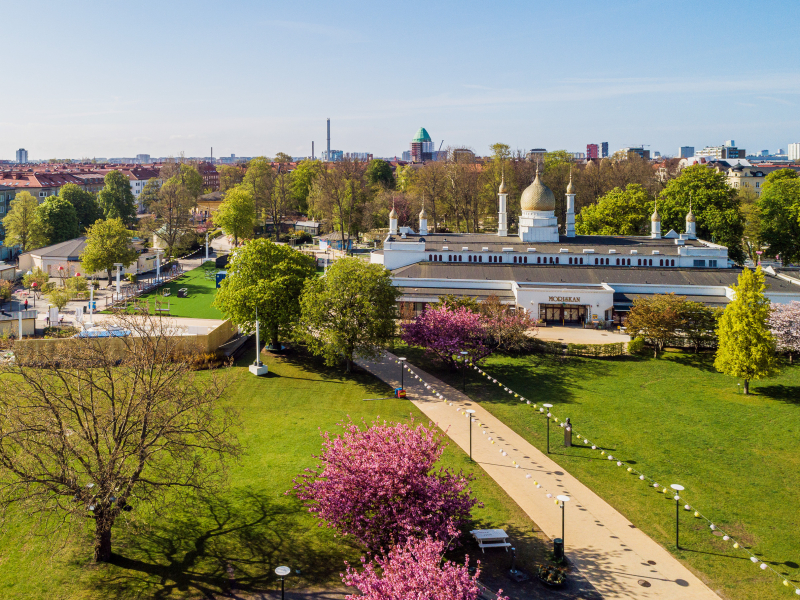 Folkets Park, a cornucopia of entertainment including attractions, cuisine, a small zoo, and a flea market, is a must-see in Möllevången. The park was established as a "people's park" in the late 1800s, was rebuilt in the 1990s as the neighborhood sprang to life, and is now a center for local Malmö culture.
Far I Hatten, a fantastic outdoor café and beer garden located inside, is worth visiting for a beer and some enjoyable people-watching.
Malmö, which combines traditional and modern influences worldwide, provides a fascinating glimpse into the new Swedish culture. We hope you will have a look! Skål!
Budget Tips for Malmö
See the city on foot – Malmö is a tiny, flat city, making it simple to stroll about, making this option ideal if you're on a tight schedule and budget.
Public transport – A JOJO or public transportation card from the Travel Center Office at the central train station can be used for 24 hours or longer. The JOJO card makes trains that cross the Øresund Bridge to Copenhagen cheaper.
Getting the Malmö card is worthwhile if you want to spend more than two days taking advantage of free public transportation and entry to several institutions.
Cheap eats in Malmö – alternative to restaurants: cafés. Noir makes fantastic open sandwiches and delectable pastries and coffee, and Kao's focuses on meatless options. In a food court at Mitt Möllan mall, you may get some of Malmö's best inexpensive foods.
Falafel No. 1 is a terrific option if you're looking for a restaurant that serves high-quality Middle Eastern food in substantial portions at reasonable pricing and stays open late.
Map of Malmö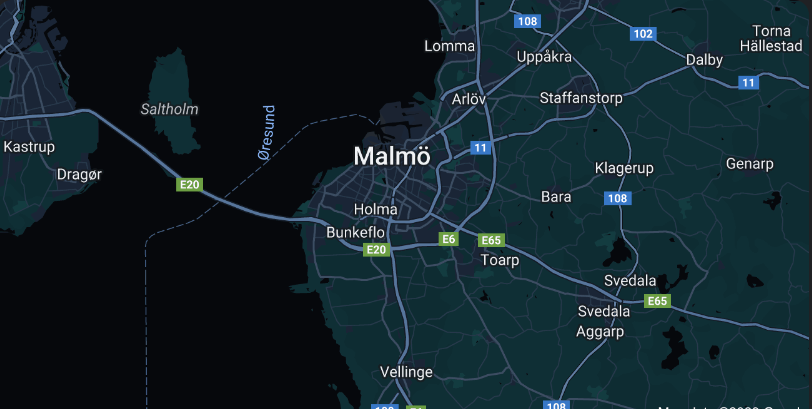 I appreciate you reading my message to go to Malmö. I sincerely hope you enjoyed this itinerary and that it encourages you to someday travel to this beautiful Scandinavian city.
FAQ
Is Malmo worth visiting?
I strongly advise traveling to Malmo for the day from Copenhagen. Sweden's Malmo and Lund may be visited in a single day, and you can return to Copenhagen in time for dinner if you choose. It's worth the trip, even if you explore the streets and take in some of the local histories. Enjoy yourselves in Lund and Malmo!
How many days should you spend in Malmö?
Malmo is a sizable city in Northern Europe and Sweden. You can stay here for one to two days to see the attractions, have fun, and eat well. Nonetheless, a quick day excursion will do if you have little time.
What is unique about Malmö?
Malmö, a center of Scandinavian creativity, is home to some of Northern Europe's most stunning contemporary buildings. The 8-kilometer railway and highway bridge that spans the Öresund strait from Malmö to Copenhagen has gained worldwide fame owing to the Swedish-Danish hit television series The Bridge.
Is Malmö a walkable city?
Malmö is very walkable, and the connectivity to the suburbs, particularly, exemplifies excellent practices to draw inspiration. The city is also incredibly varied, livable, and has a ton of open space and natural beauty.
How much is a train from Malmo to Copenhagen?
This trip's least expensive train tickets are available for as little as $14 (€12); however, the standard fare is $14 (€12).
Is it cheaper to stay in Malmö or Copenhagen?
Which city is more affordable, Copenhagen or Malmo? These are the two locations' combined average travel costs. Copenhagen's average daily cost (per person) is $171, compared to Malmo's average daily cost of $67.
Is Malmö a lovely city?
Malmo, Sweden, is one of the best places for a free business environment. According to our city rankings, this area has high housing, healthcare, and environmental quality scores.
Is Malmö a student city?
Malmö is a terrific city for students to live, learn, and grow. The municipality promotes student involvement in all procedures and protects students' safety.
Why choose Malmö University?
Due to the academy's youth, it has developed into a cutting-edge, adaptable hub that values community involvement, global engagement, and a multidisciplinary, problem-based approach to learning.