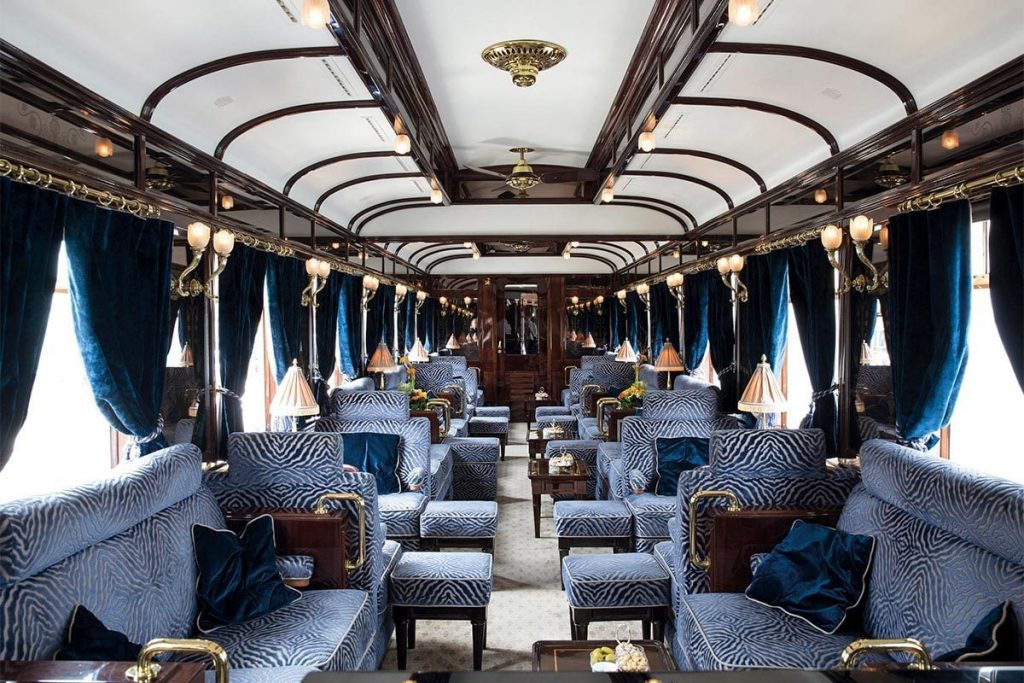 Luxury train travel presents a distinctive and remarkable way to witness the world by combining train journeys' charm with a five-star hotel's lavishness. For many explorers, the charm of such journeys lies in the opportunity to revisit a past era's grandeur and luxury. Luxury trains such as the legendary Orient Express or South Africa's Blue Train have entranced travelers worldwide for more than a century, allowing them to explore the world's most stunning locations in comfort and style. Join us as we embark on a journey to explore the history and magnetism of luxury train travel and discover why it continues to enchant travelers worldwide.
The History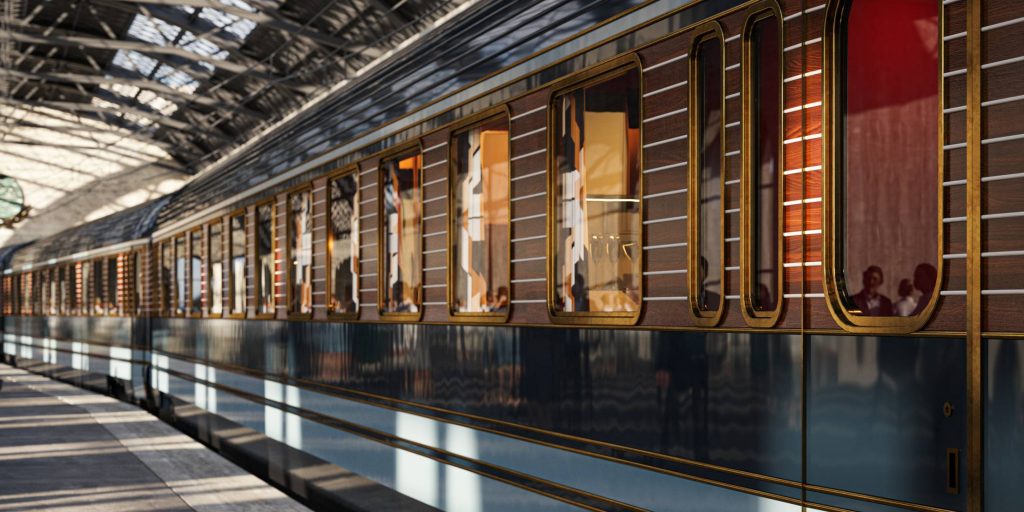 A lengthy history of luxurious trains may be traced to the middle of the 19th century when railway firms built trains with opulent facilities to draw wealthy passengers. The Orient Express immediately rose to the top of lists of the most well-known and well-traveled trains in history as one of the first and most famous instances of a luxury train. The luxury train industry continued to develop in the 20th century by introducing new trains and upgrading older trains to provide even more opulent facilities. Luxury train travel is still prevalent today, and many new trains offer cutting-edge facilities and technology.
Top Luxury Trains
Around the world, several different kinds of luxury trains offer a distinctive experience and highlight the best of regional culture, food, and beauty. You might choose one of these popular luxury trains for your upcoming trip:
Explores some of Europe's most picturesque locations, including Venice, Paris, and Istanbul.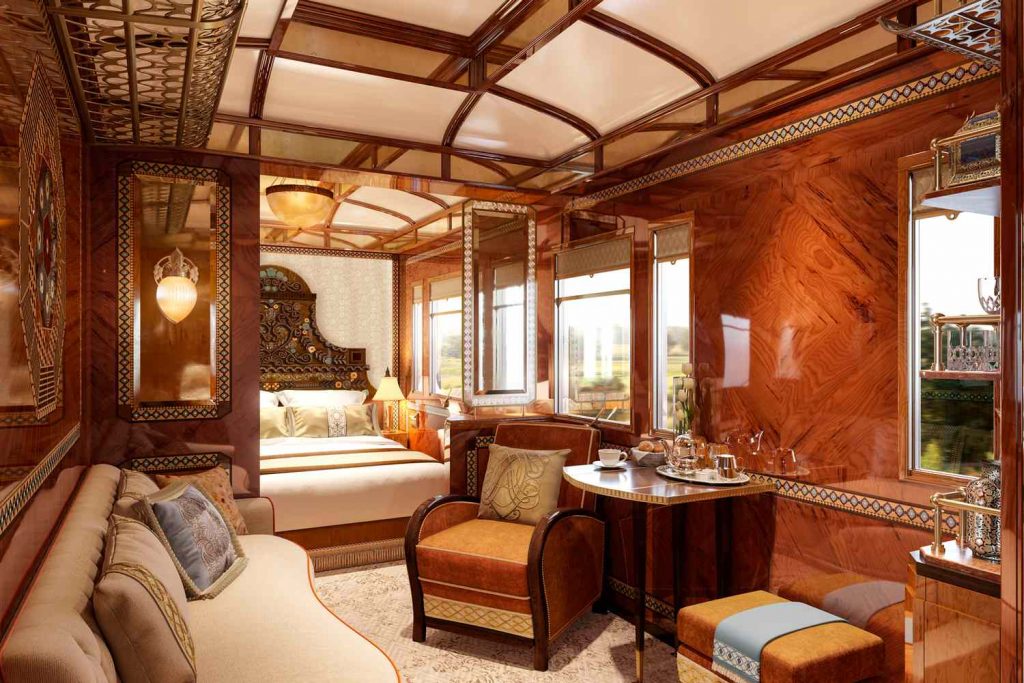 The Belmond Royal Scotsman (Scotland)
Travels through the rugged Scottish countryside, offering passengers breathtaking views of mountains, lochs, and forests.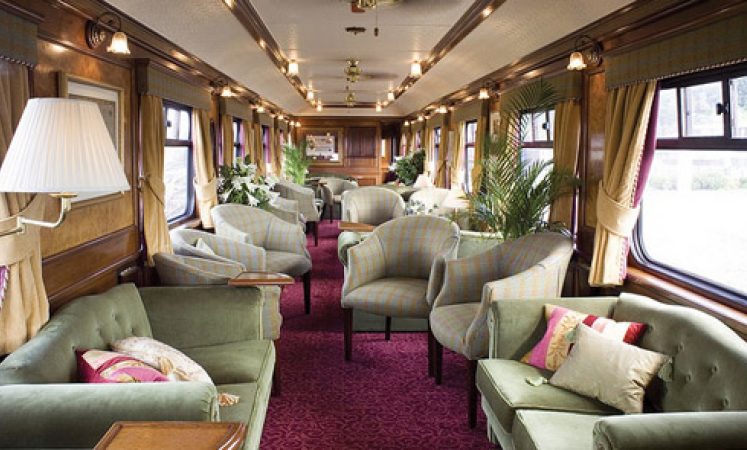 The Maharajas' Express (India)
A luxurious train that allows travelers to see some of India's most famous locations, including as the Taj Mahal, Jaipur, and Varanasi.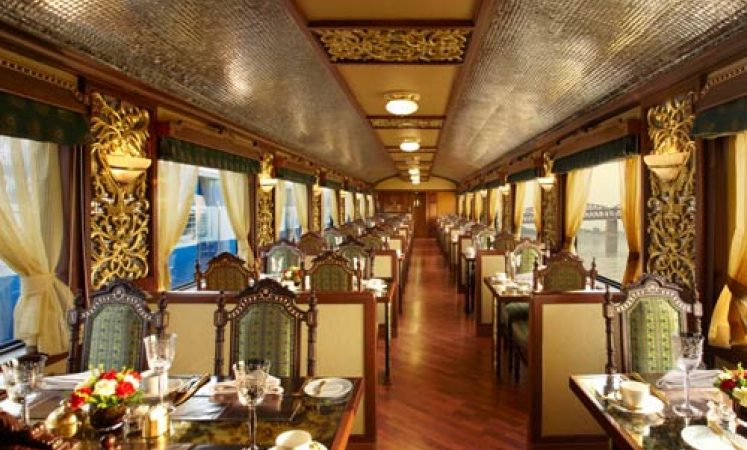 The Rocky Mountaineer (Canada)
Travels through the Canadian Rockies, offering passengers stunning views of glaciers, forests, and towering peaks.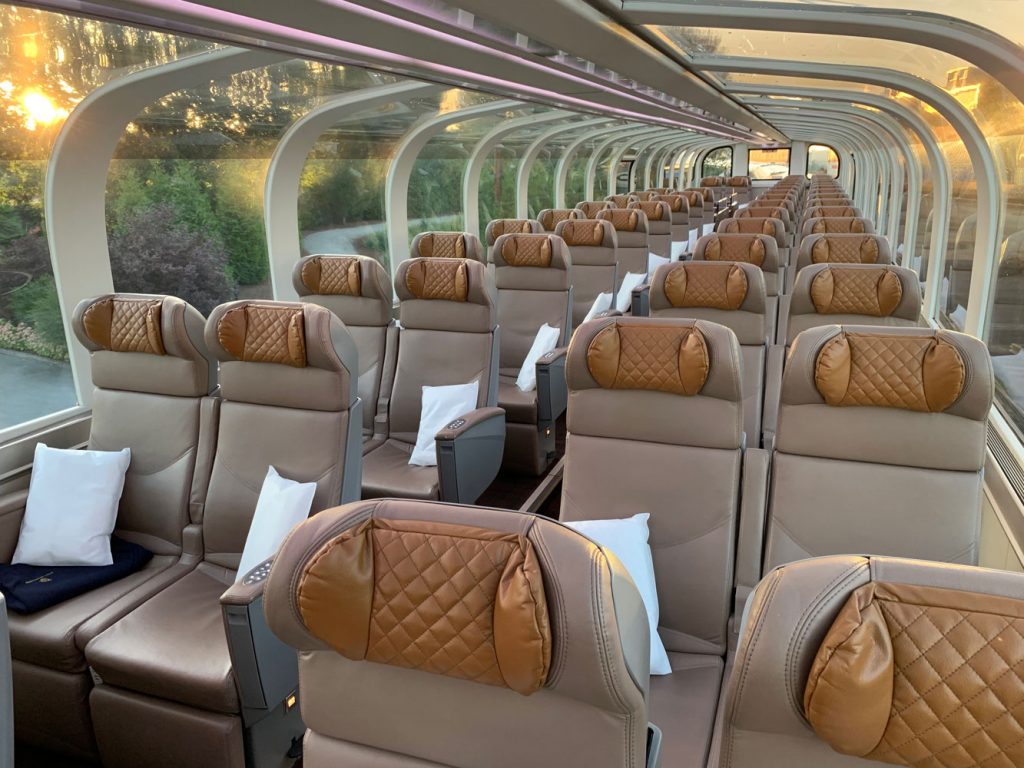 Offers passengers the chance to discover Australia's vast outback and untamed coastline as it travels through the country's center, from Adelaide to Darwin.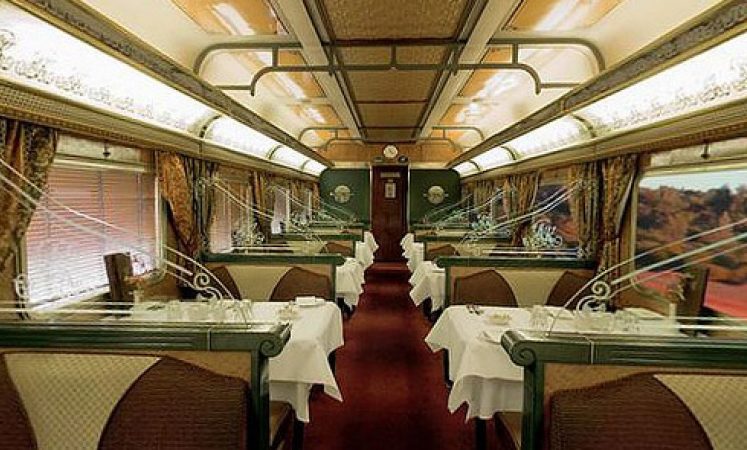 The Blue Train (South Africa)
Travels through South Africa, offering passengers views of the country's stunning coastline, mountain ranges, and wildlife reserves.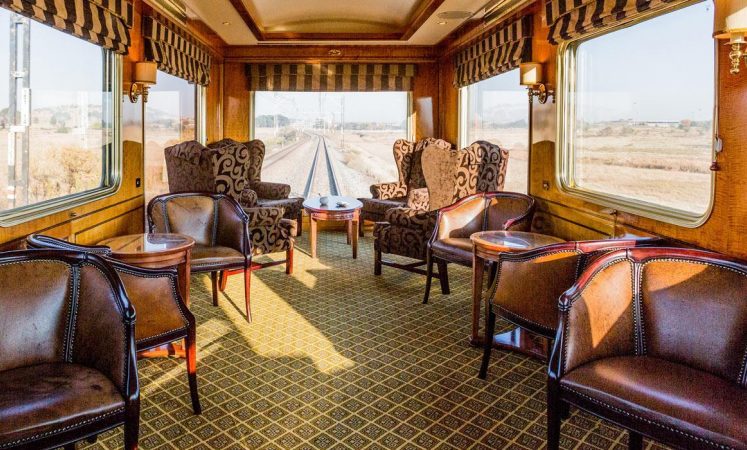 The Trans-Siberian Express (Russia)
Offers passengers the chance to discover Russia's vast and untamed countryside as it travels from Moscow to Vladivostok.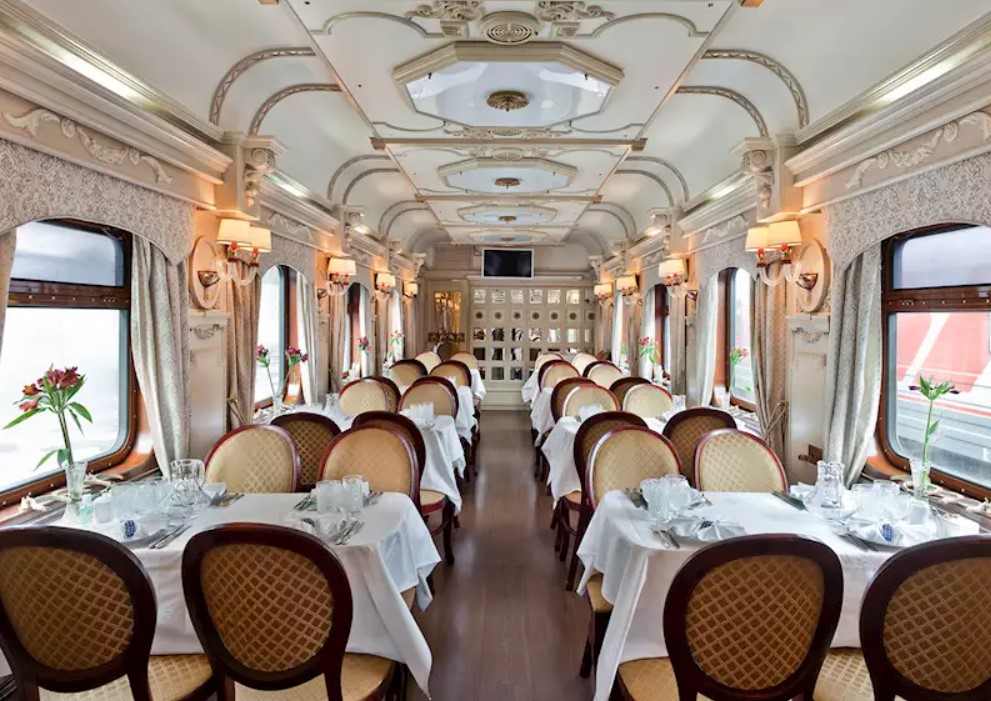 The Andean Explorer (Peru)
Travels through the Andes mountains, offering passengers breathtaking views of Peru's stunning scenery and ancient Inca ruins.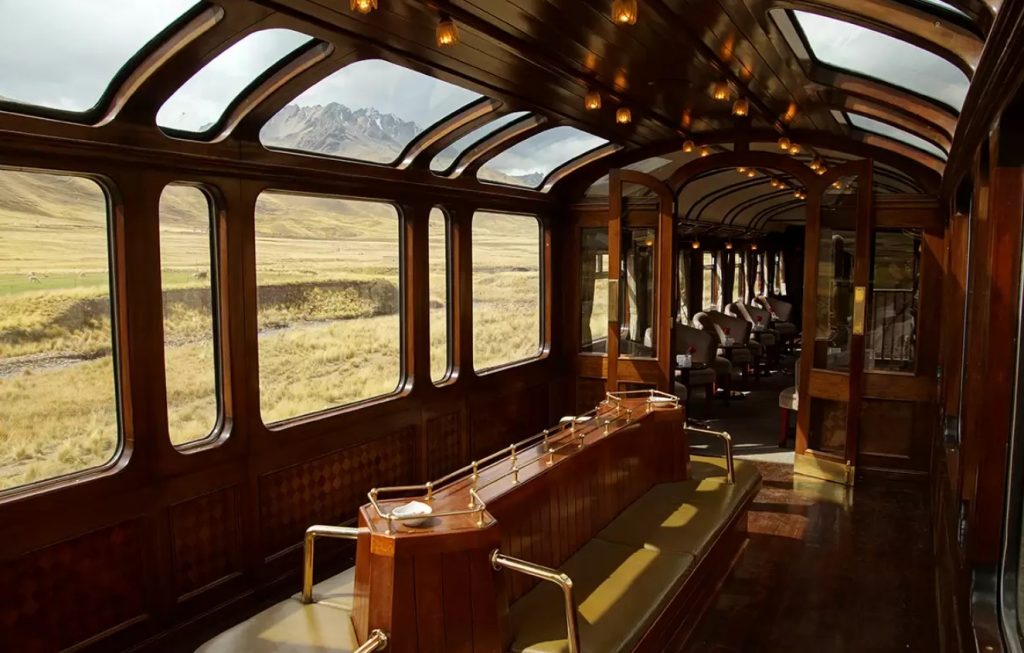 Travels through Southern Africa, offering passengers views of the region's stunning landscapes and wildlife reserves, including Kruger National Park and Victoria Falls.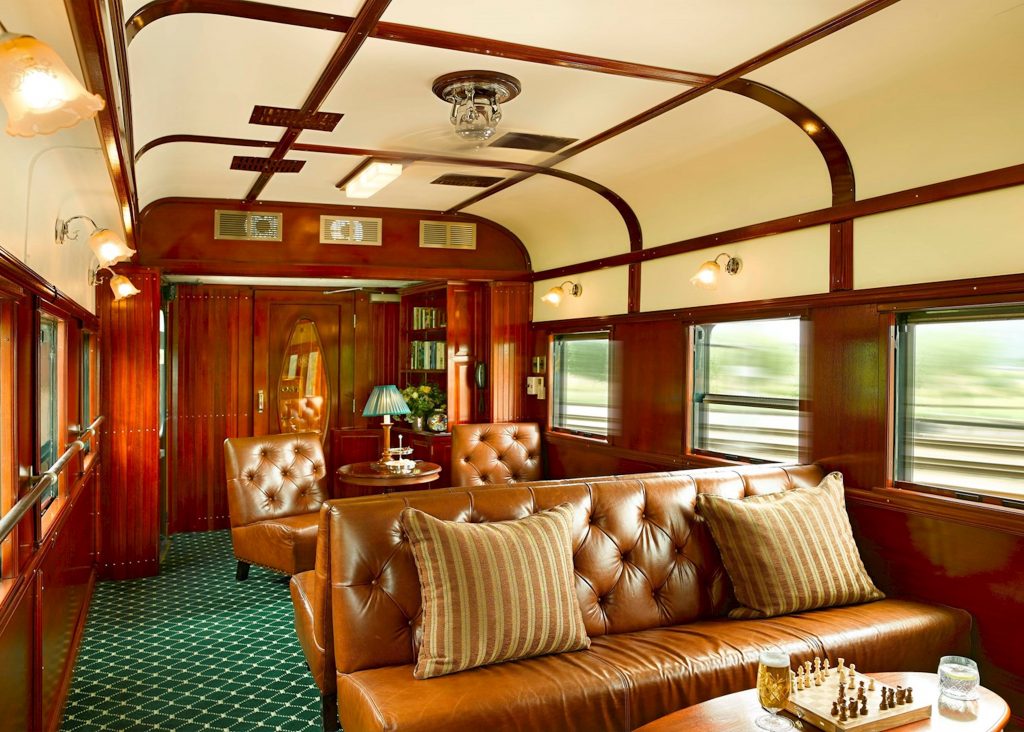 Amenities on Board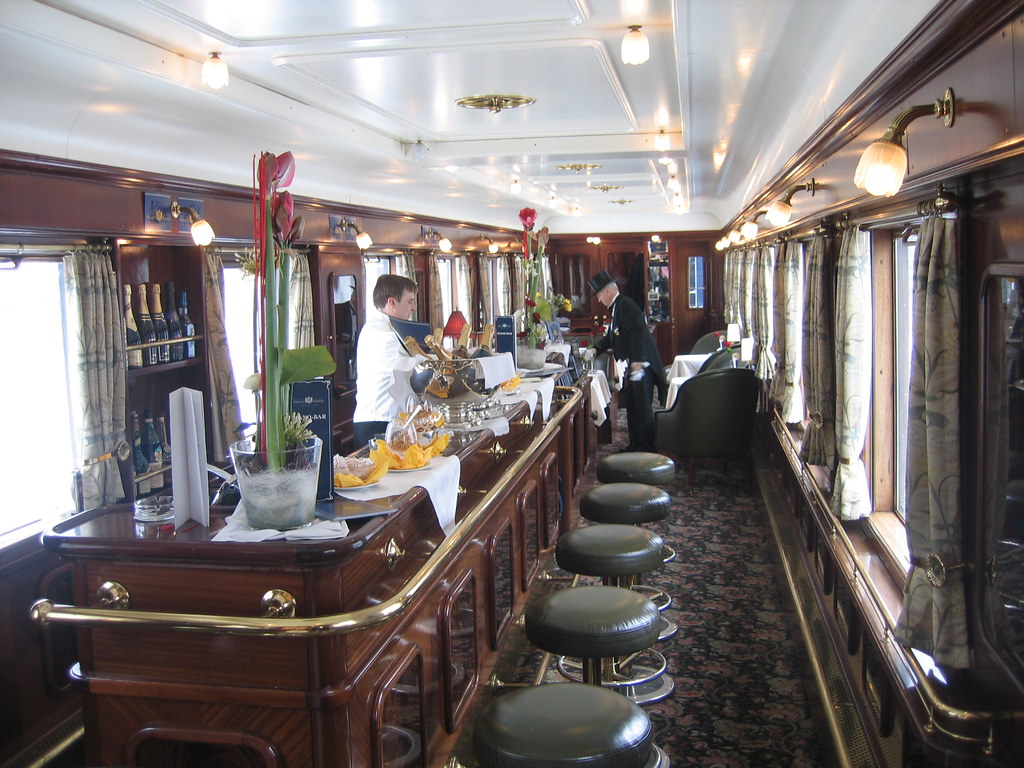 Luxury trains worldwide are known for providing exceptional amenities and services to their passengers. Here are some of the amenities you can expect to enjoy onboard:
Luxury trains often have roomy, luxurious cabins with plush mattresses, private bathrooms, and lots of storage.
Gourmet cuisine is a hallmark of luxury train travel. Most trains have onboard chefs who prepare meals using fresh, locally-sourced ingredients and serve them in elegant dining cars.
There are bars and lounges on many luxurious trains where travelers may unwind and mingle with other travelers. These locations frequently provide cozy seating, live music, and a variety of beverages.
Observation cars are popular on luxury trains, offering passengers panoramic views of the passing scenery. These cars often have large windows, comfortable seating, and outdoor viewing platforms.
Onboard spa services, including massages, facials, and other procedures, are available on some opulent trains. After a strenuous day of touring, these services offer a soothing way to unwind.
Live music, dance performances, and other cultural activities are frequently provided as onboard entertainment on luxurious trains. Passengers get the ability to experience the local culture through these encounters fully.
A luxury train sometimes includes guided excursions to nearby monuments and tourist attractions. These trips are hosted by knowledgeable locals who share their thoughts on the area's history, culture, and natural splendor.
Experience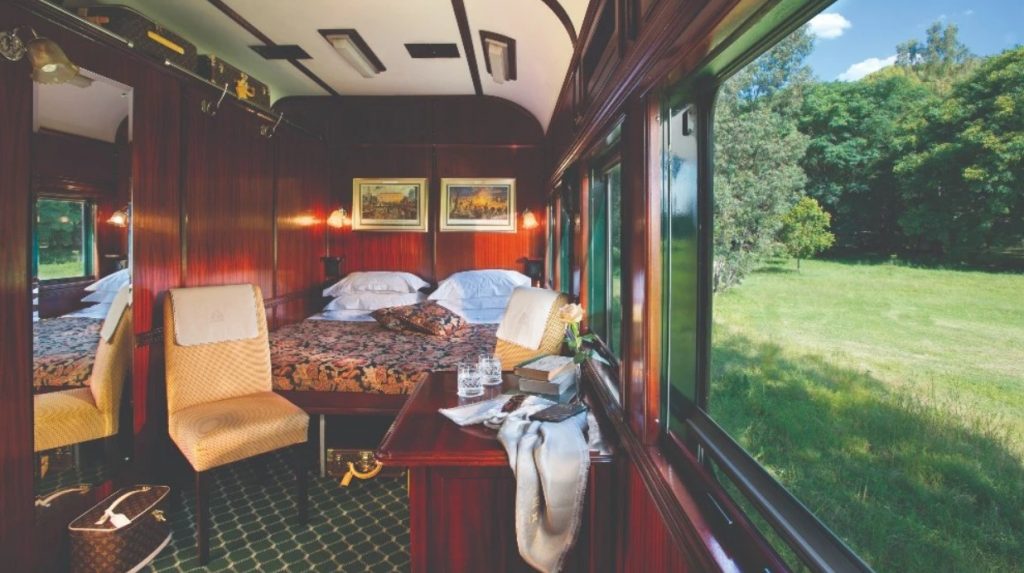 A luxury train ride is an experience unlike any other. You'll have the impression that you've traveled back in time to a period of elegance and refinement as soon as you embark. Here are a few highlights from the experience of traveling by luxurious train:
Unmatched Comfort and Luxury
Luxury trains offer passengers the ultimate comfort and luxury. From spacious cabins with plush beds to gourmet meals prepared by onboard chefs, every journey aspect is designed to provide the utmost comfort and relaxation.
Luxury trains frequently traverse some of the planet's most stunning and inaccessible regions, providing passengers with breathtaking vistas of mountains, deserts, forests, and animals.
Luxury train travel includes unique excursions allowing passengers to experience local culture and history up close. These excursions may include guided tours of ancient ruins, visits to local markets, or wildlife safaris.
One of the highlights of luxury train travel is the opportunity to socialize with fellow passengers. Whether over cocktails in the bar or at a gourmet meal in the dining car, passengers can make new friends and share stories.
The staff onboard luxury train travel is renowned for their attentiveness and dedication to providing the highest level of service. Everyone is focused on ensuring passengers a memorable and enjoyable journey, from the train manager to the cabin attendants.
Passengers aboard luxury train travel can recline and unwind in a calm and tranquil setting. You may engage in several activities to develop from the worries of daily life, such as reading a book in your cabin or watching the landscape from the observation vehicle.
Taking luxurious train travel brings back nostalgic memories. Due to their rich history and culture, riding one of these trains transports passengers to a time of romance and glitz.
Cost
Luxury train travel is unquestionably a high-end travel experience, and it can cost significantly more than other means of transportation. Luxury train travel costs might vary depending on the train, the route, and the level of service you select. The following elements may affect how much a luxurious train trip will cost:
Some luxury train travel, such as those through remote and inaccessible locations, may be more expensive due to logistical challenges and infrastructure costs.
Luxury trains offer a range of accommodations and service levels, from standard cabins to opulent suites. The cost of your journey will depend on the level of service you choose.
Luxury train journeys often include gourmet meals, alcoholic beverages, and excursions as part of the package. These inclusions can impact the cost of the travel.
The cost of luxury train travel may also vary depending on the season. Peak travel periods, such as holidays or high tourist seasons, may be more expensive than off-peak periods.
The longer the journey, the higher the cost. Some luxury train journeys can last for several days or even weeks, and the cost of these journeys can be substantial.
Tips for Planning a Luxury Train Journey
Planning a luxury train journey can be daunting, but with some preparation, you can ensure your journey is unforgettable. Here are some tips for planning a luxury train journey:
There are many luxury trains worldwide, each with its unique itinerary and level of service. Research different trains and their routes to find the one that best suits your interests and travel style.
Luxury train journeys can book up quickly, so booking your trip well in advance is essential. This will also give you more options for cabin types and travel dates.
Some luxury train journeys are only available during certain times of the year, so consider the season when planning your trip.
Luxury train cabins can be smaller than traditional hotel rooms, so it's important to pack wisely. Bring only what you need, and consider packing items for multiple purposes.
While many luxury train journeys include meals, drinks, and excursions as part of the package, there may be additional expenses such as tips and souvenirs. Make sure to budget for these extras.
Take Advantage of Onboard Amenities
Luxury trains often have a range of onboard amenities, including spas, lounges, and observation cars. Take advantage of these amenities to make the most of your journey.
Consider Extending Your Trip
Many luxury train journeys include stops at destinations along the way. Consider extending your trip to spend more time in these locations and explore the surrounding areas.
---
While luxury train travel may come at a premium price, the experience is worth the investment. Combining old-world glamour, modern-day amenities, and stunning scenery creates an unparalleled travel experience. So why not indulge in the luxury of a train journey and create memories that will last a lifetime?
---
Happy Travels!
People also saw: